Stunning Shoreland Overlook Residence designed by Murdough Design Architects is a series of rectangular volumes connected by covered decks and glass breezeways. Located in a Beech-Hemlock forest on a sloping overlook near the lake's shoreline, the house takes advantage of a northeast viewshed towards the lake and mountains beyond. As a result, it immerses in the naturally forested site with paramount importance given to outdoor living and creating connections with the site's natural beauty.
The house's exterior aligns with the natural surroundings on the wooded site. The massing and roof lines follow the natural topography of the slope and take advantage of views and access to the landscape. Besides, it's dark stained cedar siding and glazing disappear or reflect the surroundings. Interiors are Western Red Cedar paneling and American Black Walnut, evoking a natural, but modern presence. Indeed, the home is a perfect combination from living room idea; dining room idea; kitchen idea; bedroom idea; bathroom idea; outdoor living idea; and other great ideas. Surely, this stunning Shoreland Overlook Residence is a dream home acts as day-to-day residence to enjoy views of the cove and mountain beyond.
The Architecture Design Project Information: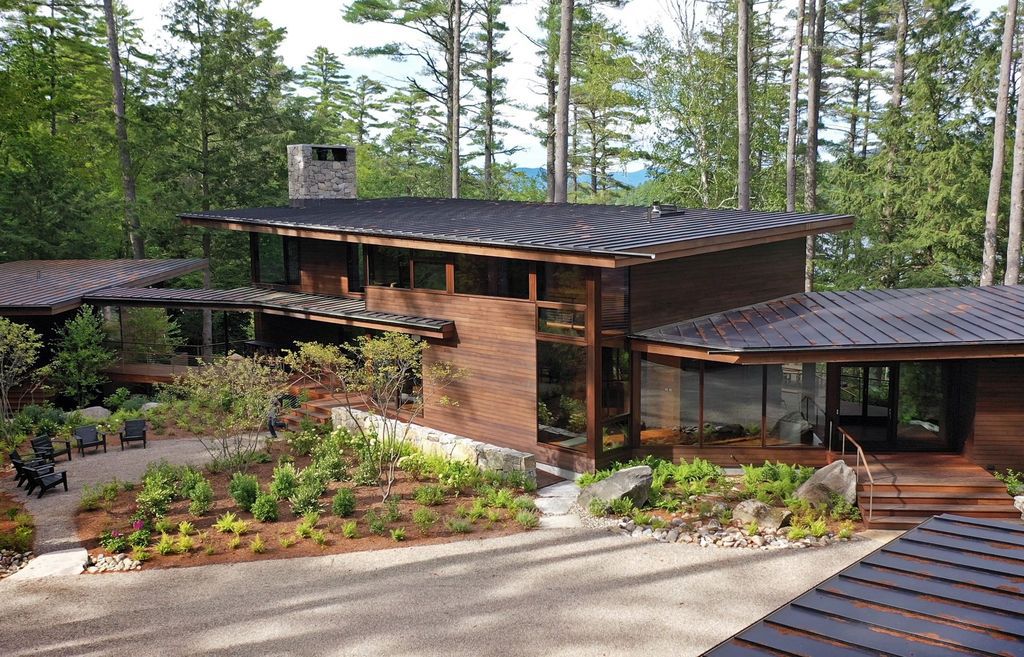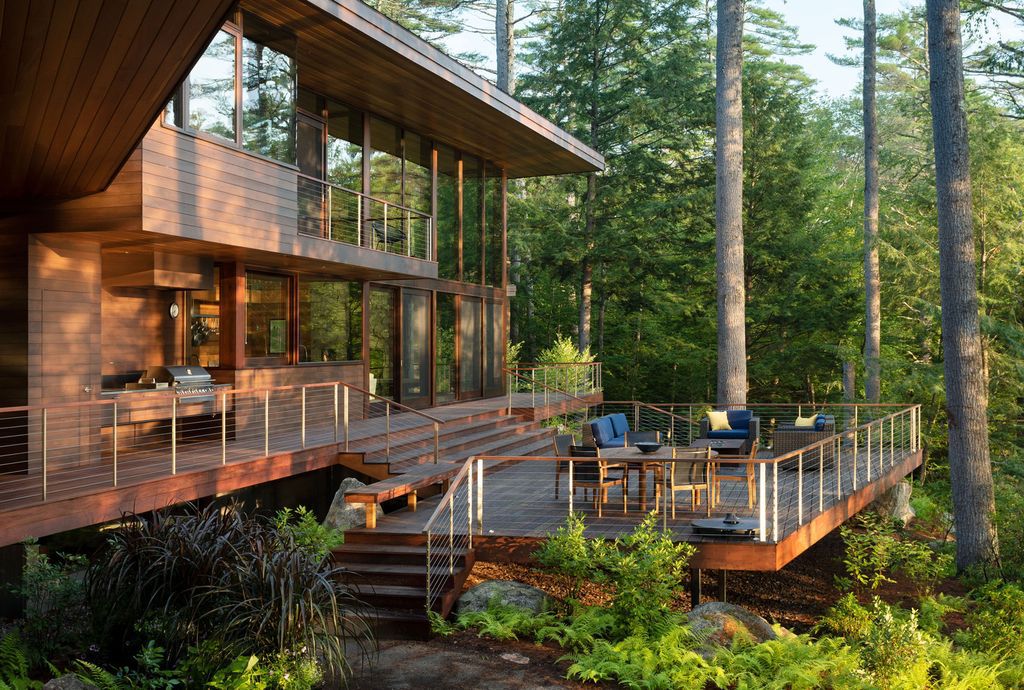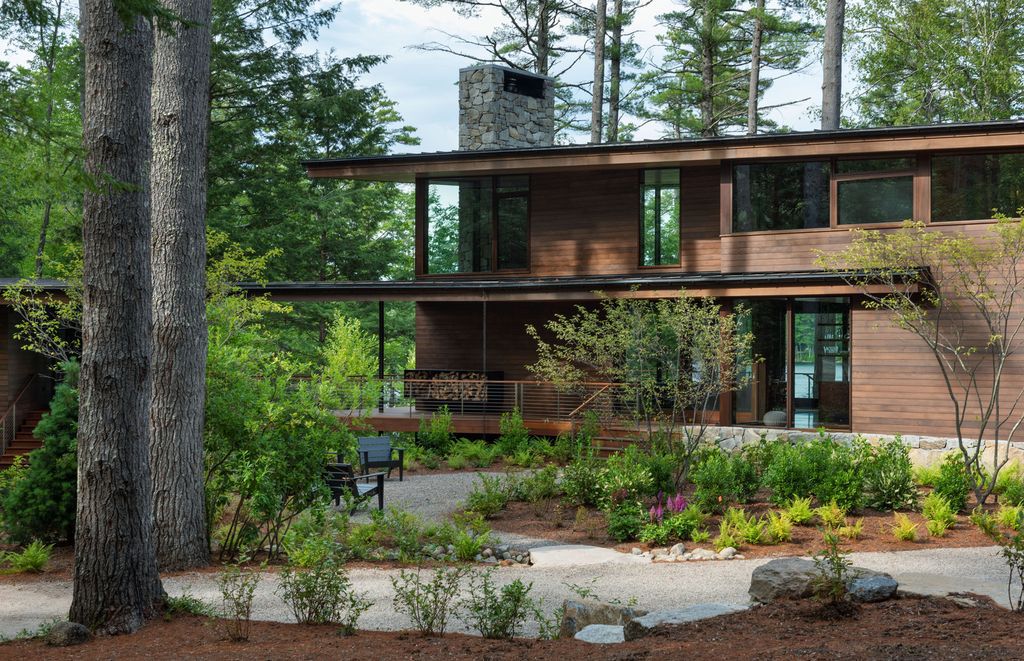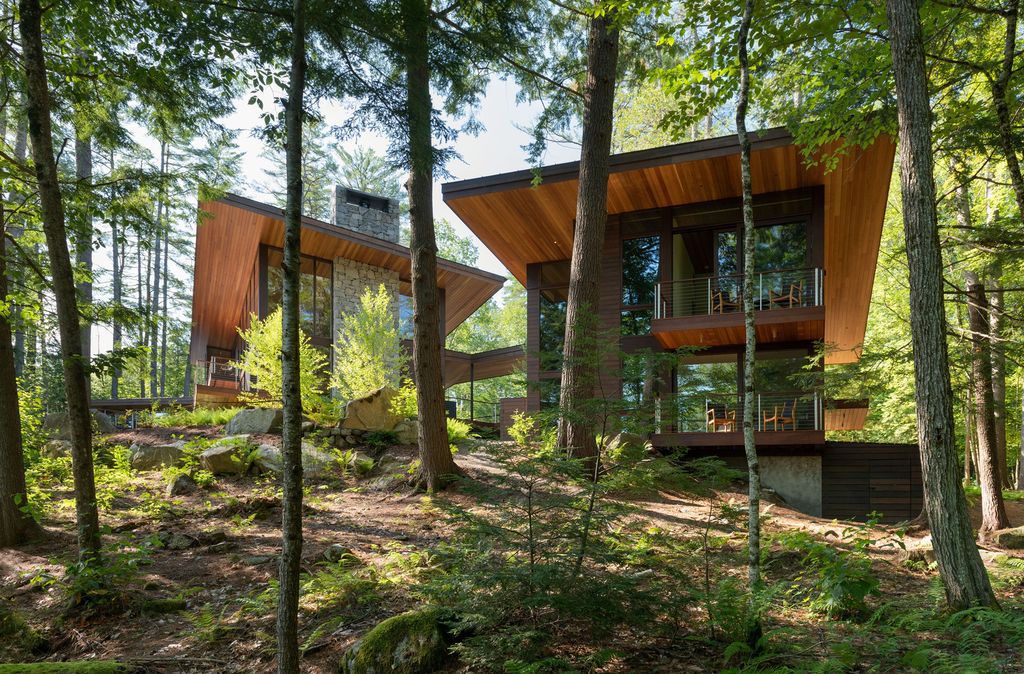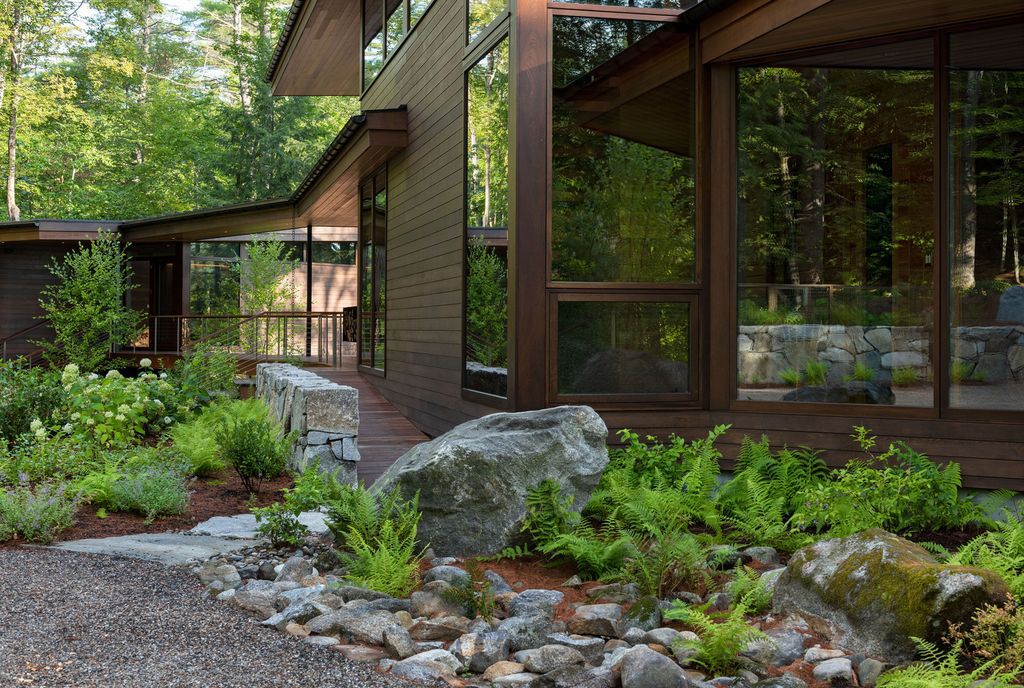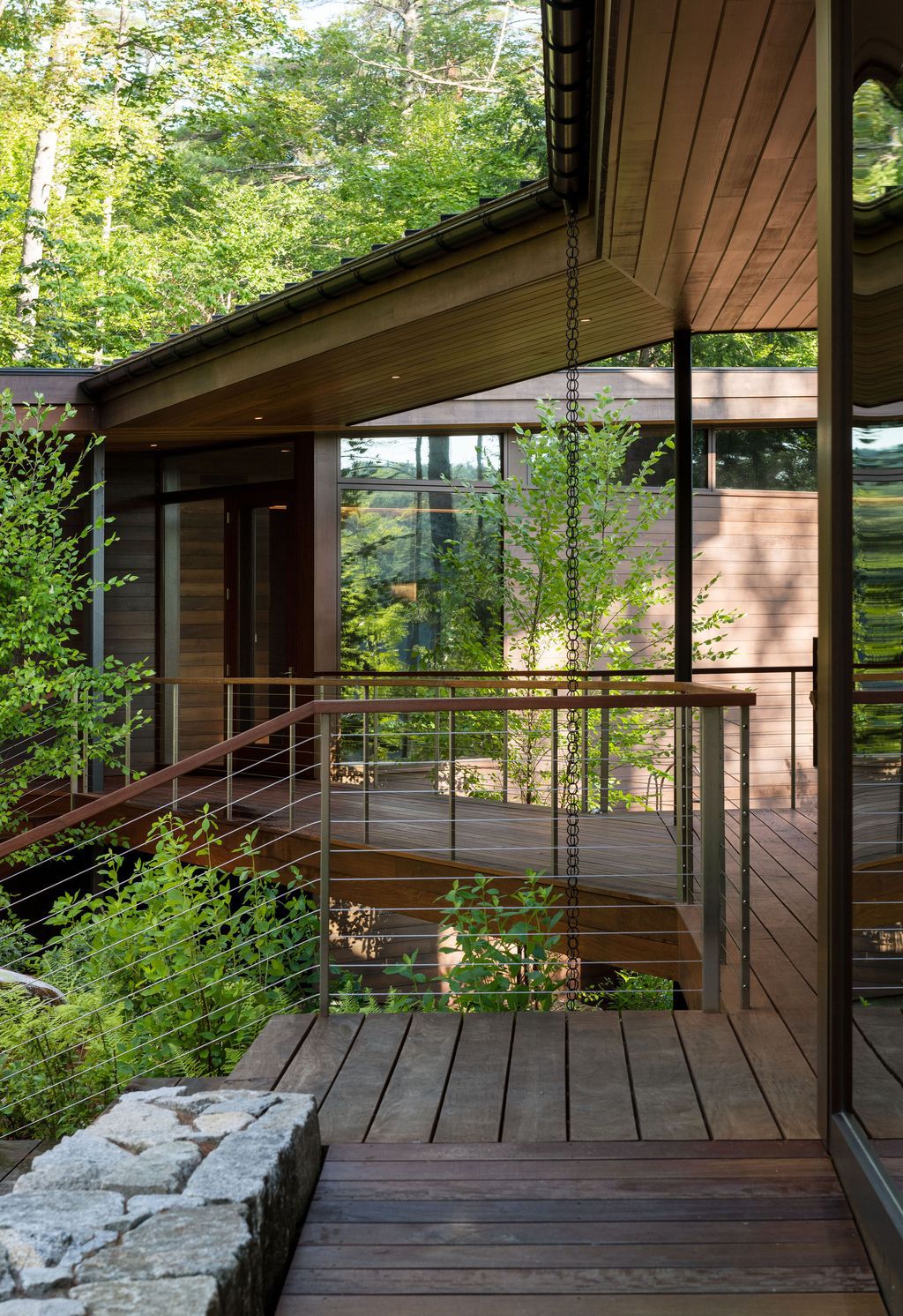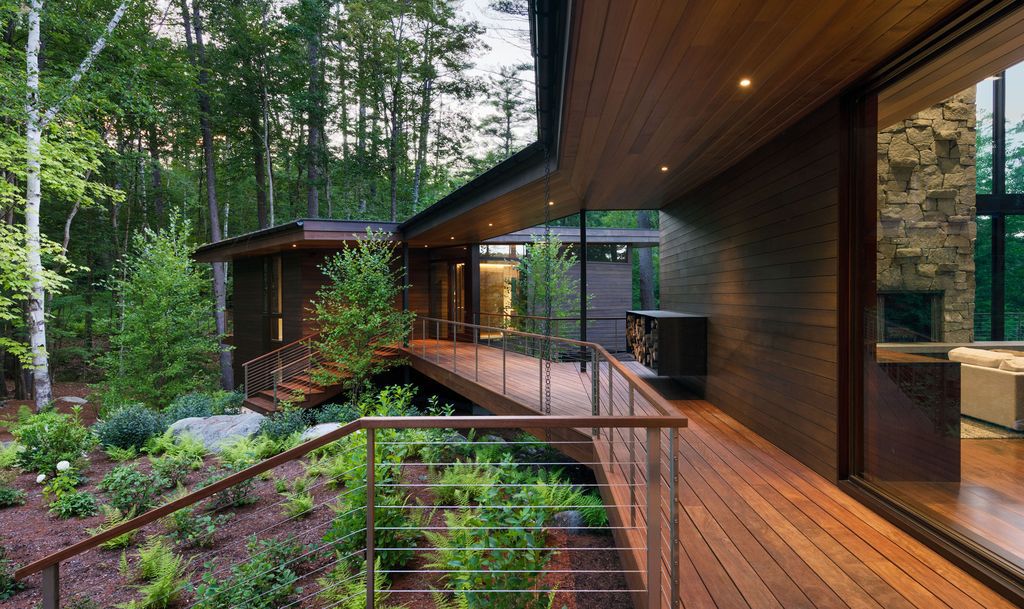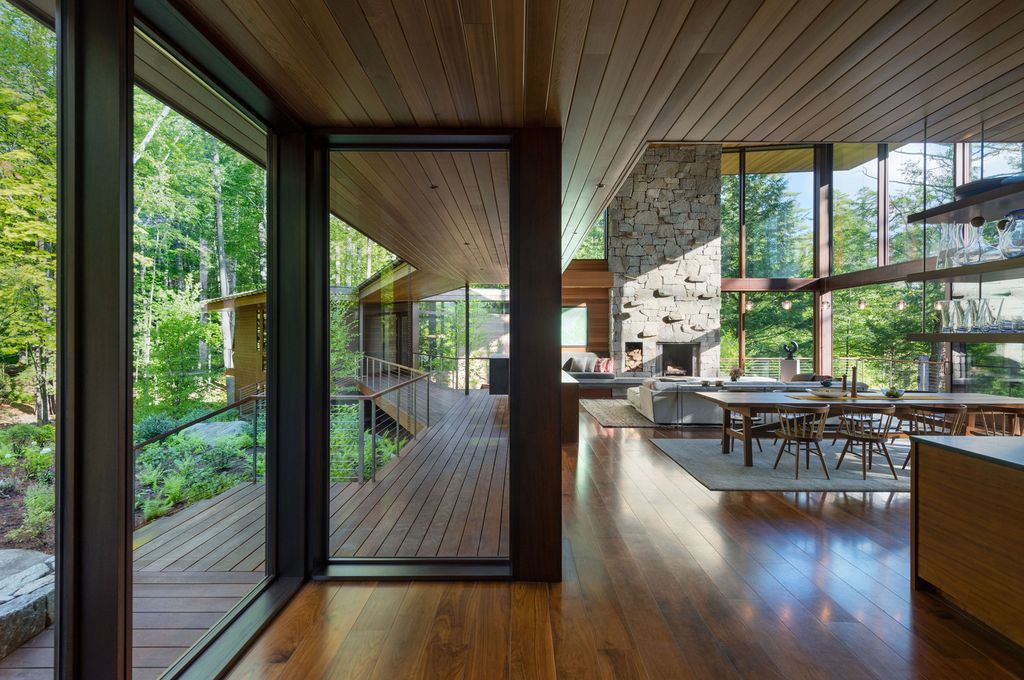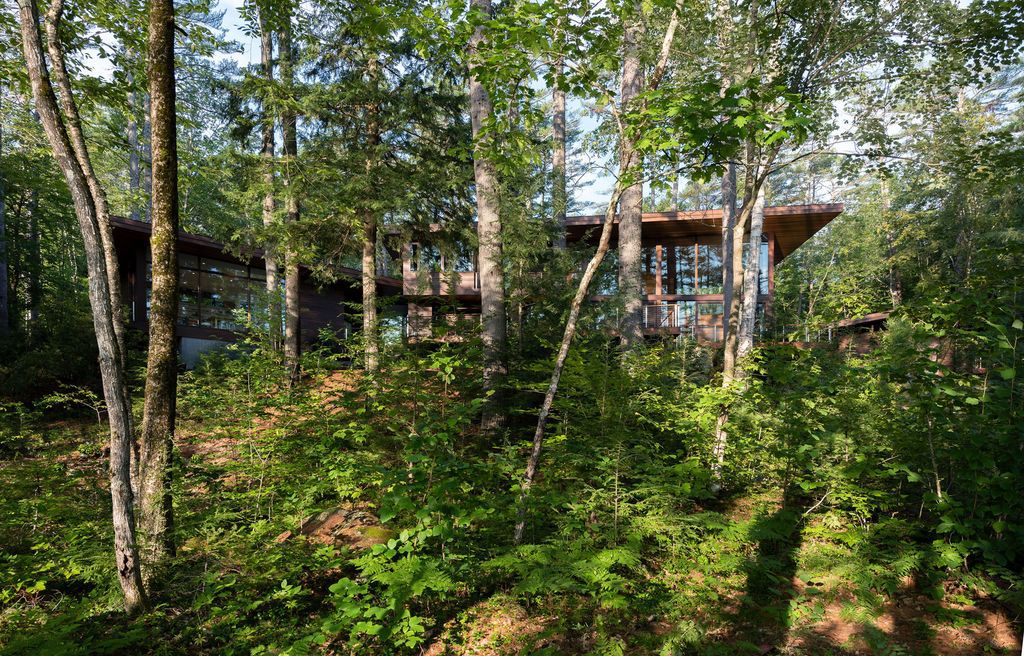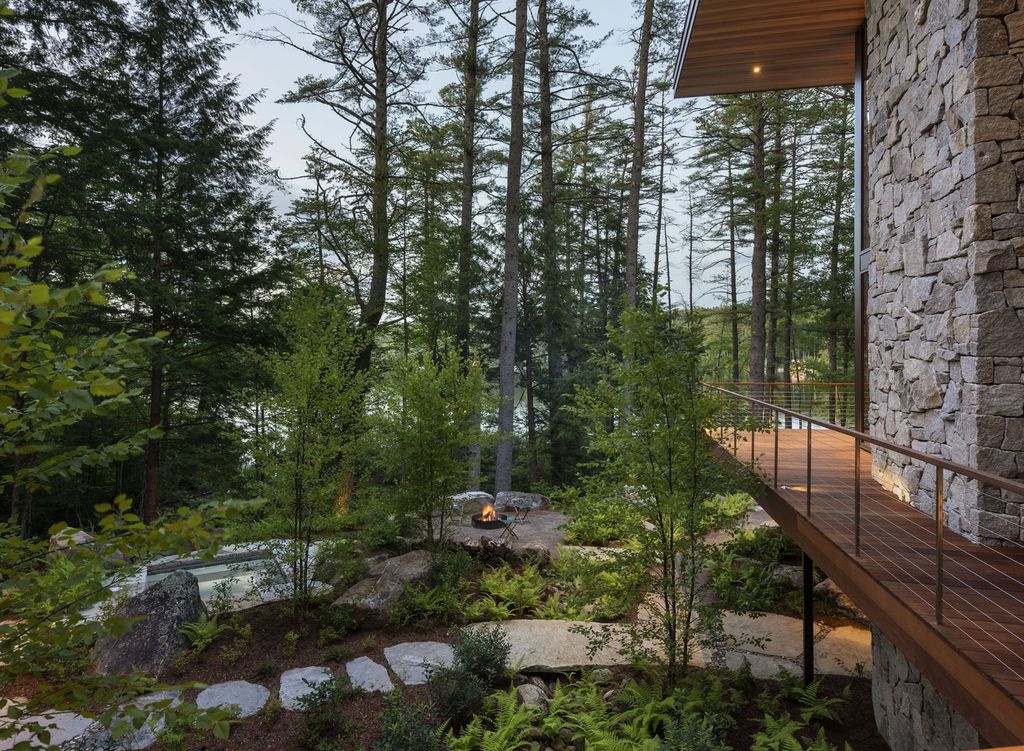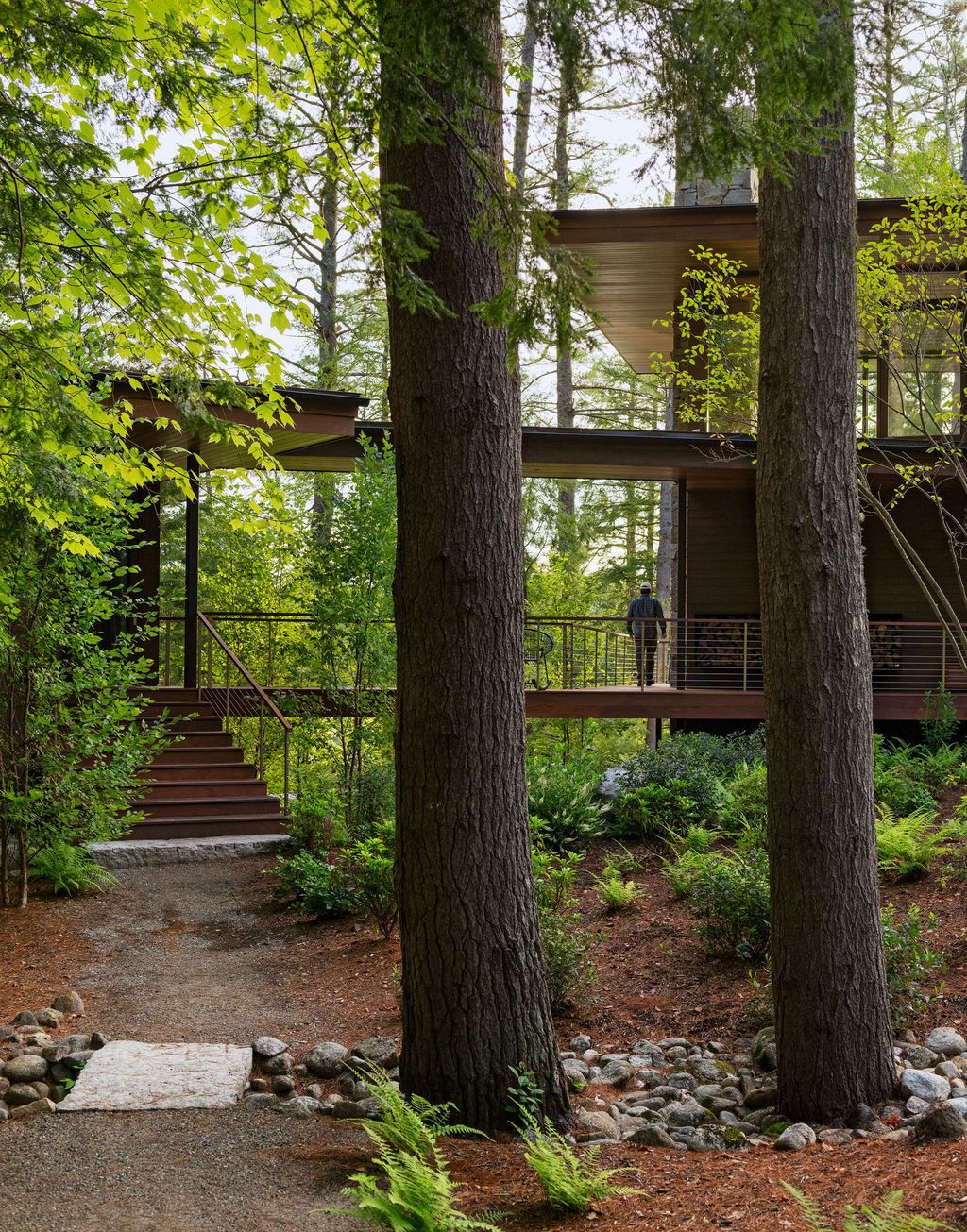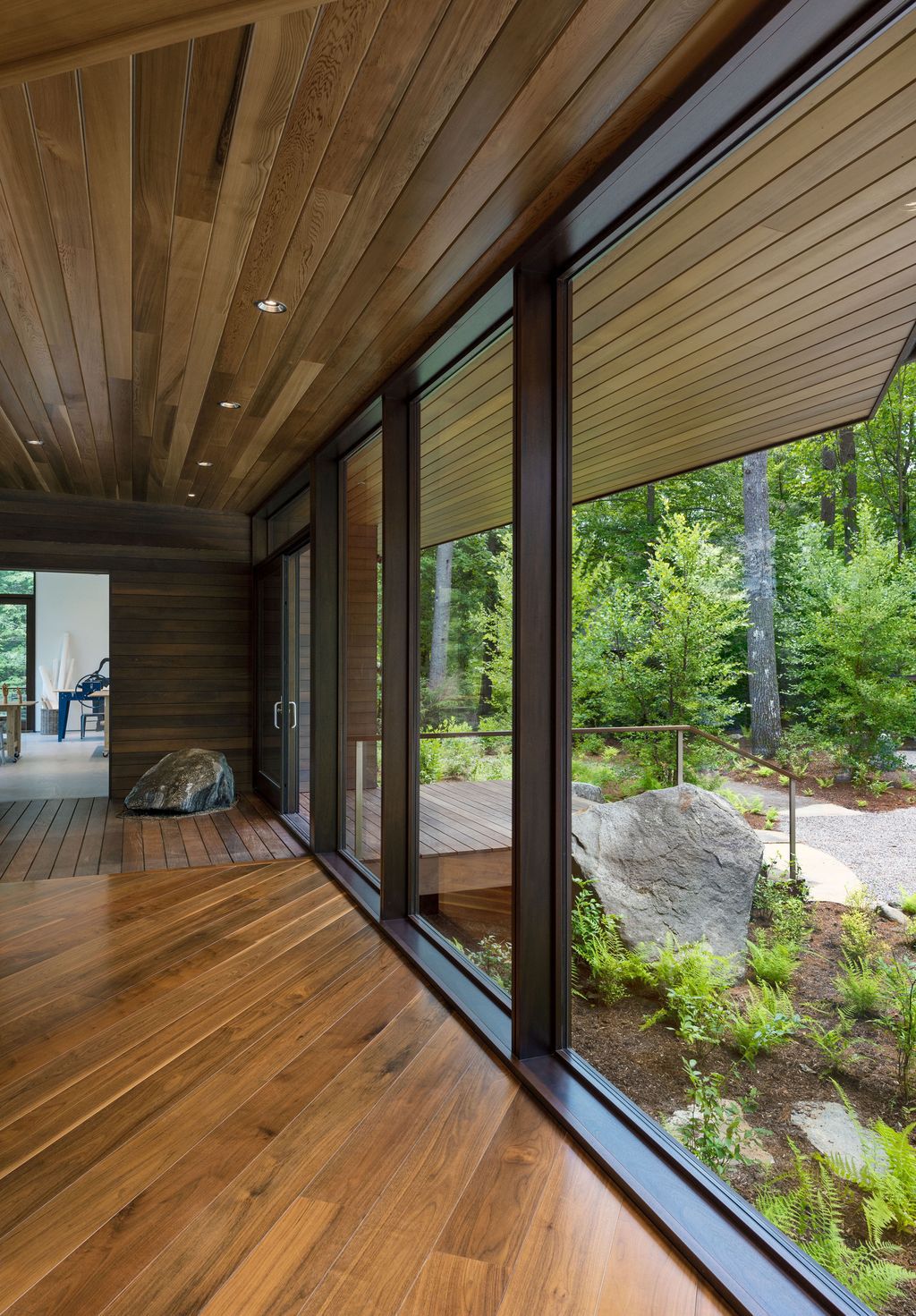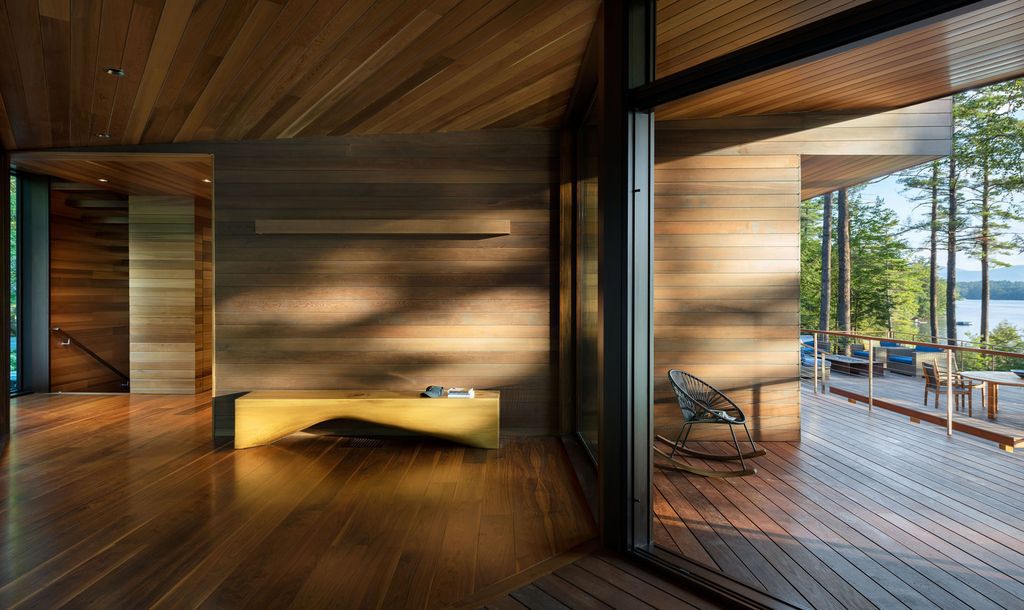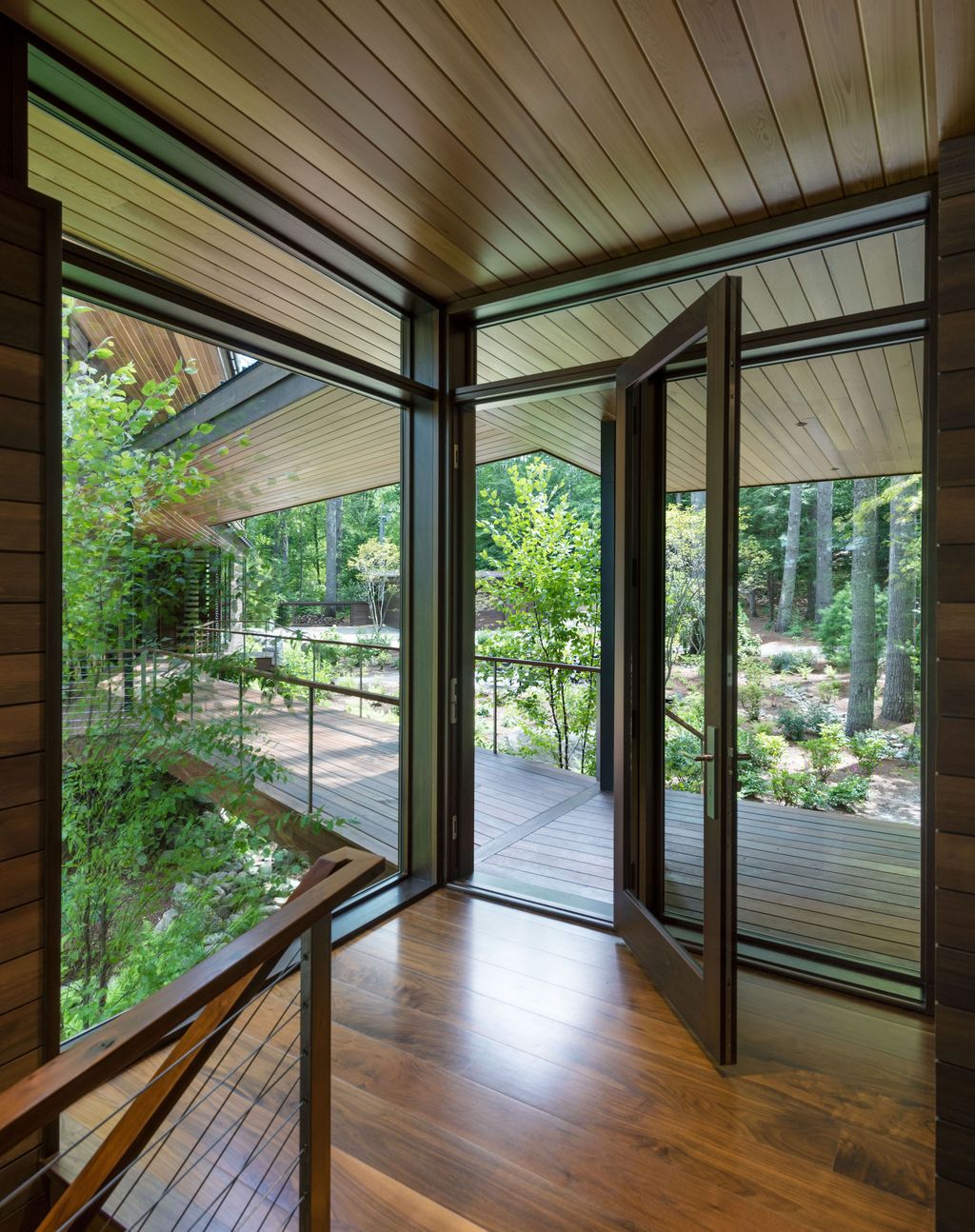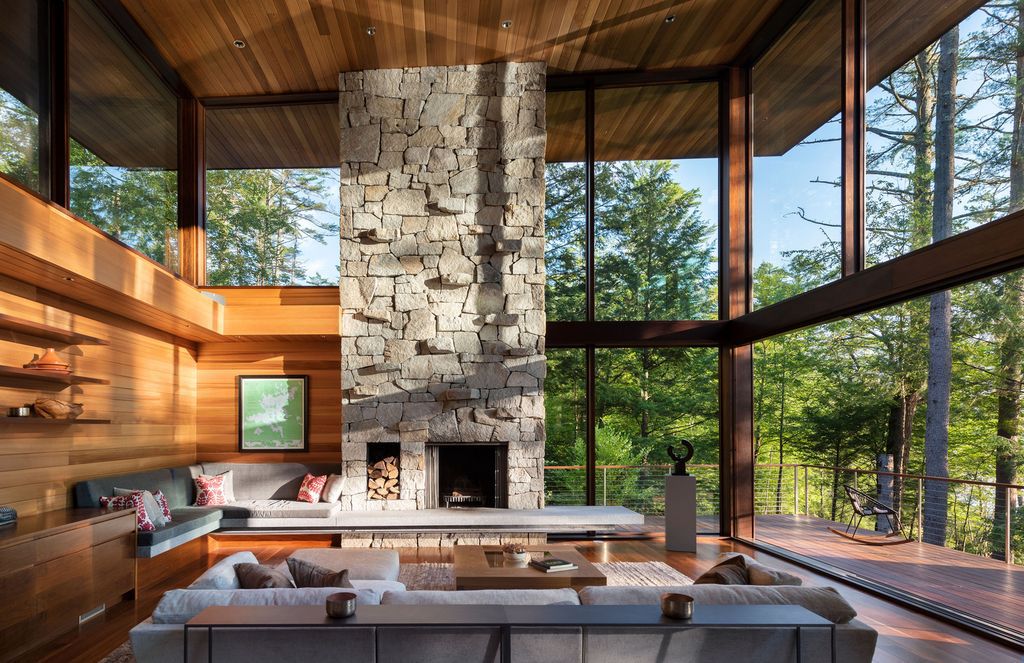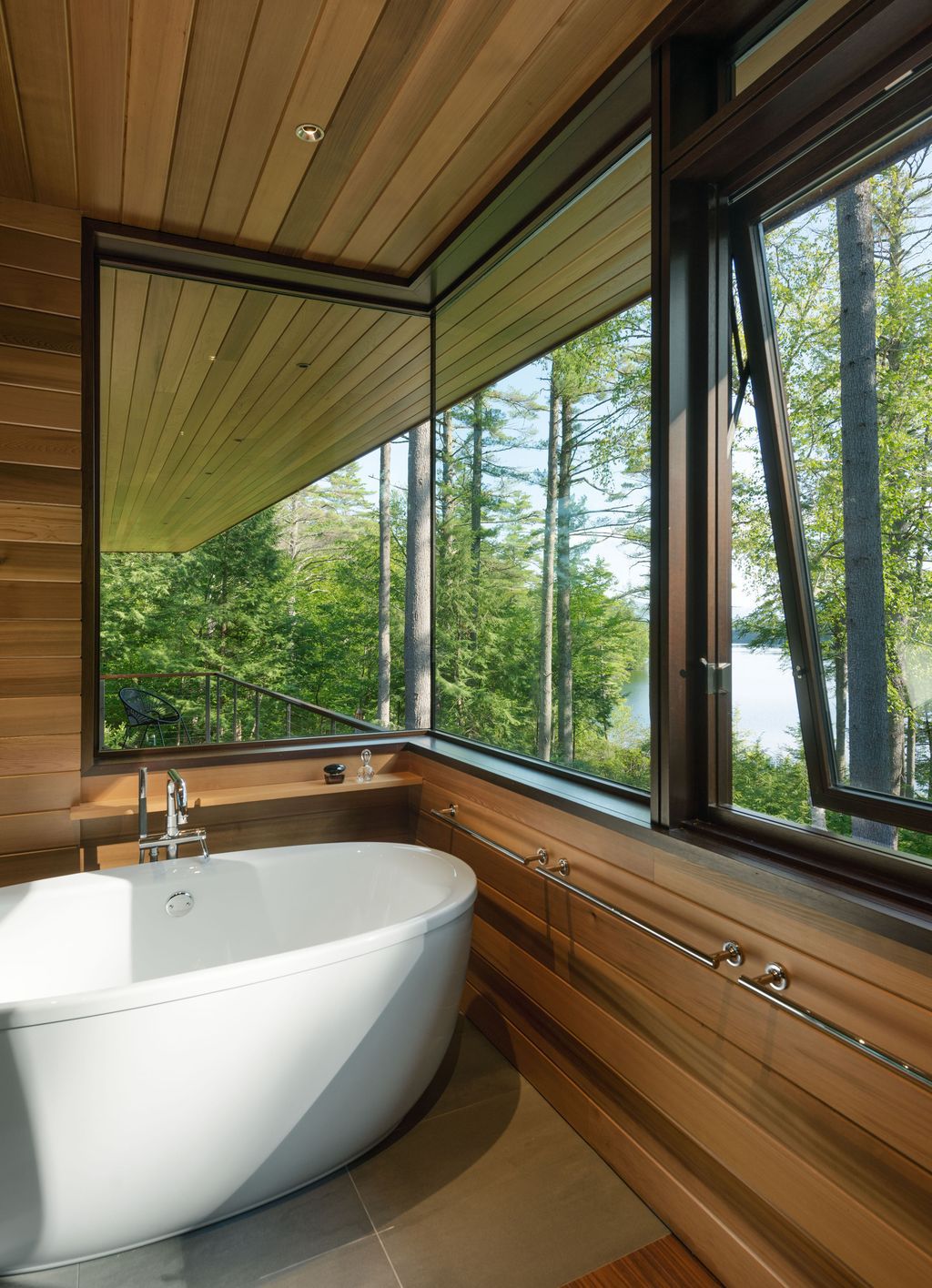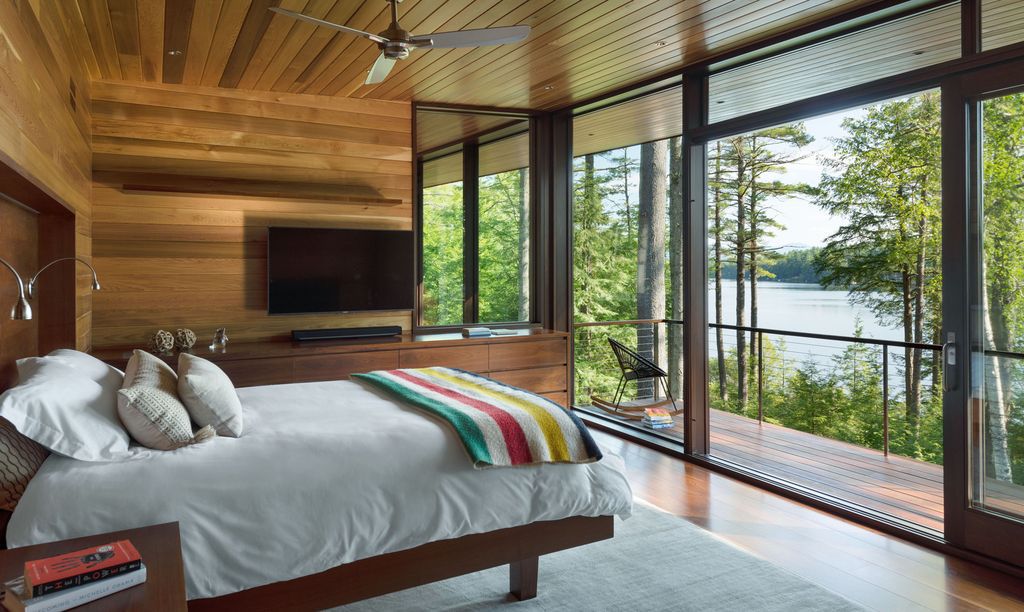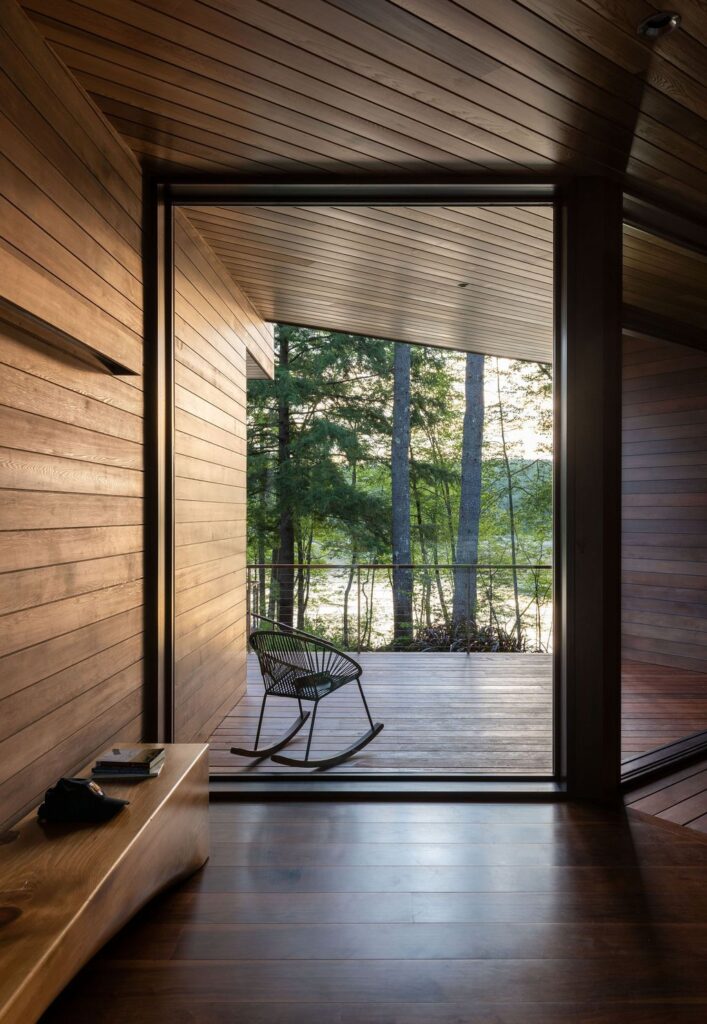 The Shoreland Overlook Residence Gallery:
Text by the Architects: Home for a couple, but also a retreat for their extensive network of family, friends, and professional colleagues to share and enjoy the idyllic lakeside setting. Accommodating 16+ guests for family and corporate retreats, musical performances, poetry readings, parties, dinners, and other gatherings, the project is comprised of the main house, guest house, an art studio, two offices, a gym, and other amenities.
Photo credit: Chuck Choi| Source: Murdough Design Architects
For more information about this project; please contact the Architecture firm :
– Add: 53 Main St Suite 203, Concord, MA 01742, United States
– Tel: +1 978-341-4100
– Email: [email protected]
More Tour of Stunning Houses in United States here:
---