Date of Publishing:
Architecture Design of Sunset House
Description About The Project
Sunset House, a creation by One and a Half Architects, stands as a marvel of design and functionality. Nestled on a piece of land with a prominent central golf course area, this house has leveraged its location to showcase the stunning garden and lake as its focal points.
On the other hand, the key objective in crafting Sunset House was to capitalize on the spectacular rear view. Hence, ensure that the foyer and entertainment room could revel in the beauty of the surroundings. The ingenious design aligns the house parallel to the lakeside expanse, affording an uninterrupted 17 meter wide vista without the need for supporting columns. Also, the ceiling height, set at eye level, further enhances this panoramic view. And create a seamless connection between the interior and the natural splendor beyond.
The layout of the house sprawls gracefully, making the most of both front and rear spaces to embrace the surrounding atmosphere, fresh air, greenery, and views from every angle. The swimming pool, thoughtfully positioned in line with the entertainment room, acts as the central hub for family gatherings, elevating the overall relaxation experience. Seated in the entertainment room, one can bask in the continuous view of the lake, golf course, and backyard, add to the home's enchantment.
In order to complement the architectural beauty, careful attention has been given to the green spaces. Ground cover plants and tall trees are thoughtfully positioned, with towering trees serve as captivating focal points that harmonize with the overall composition of the house. Indeed, Sunset House is not just a dwelling; it's a harmonious blend of design, nature, and tranquility.
The Architecture Design Project Information: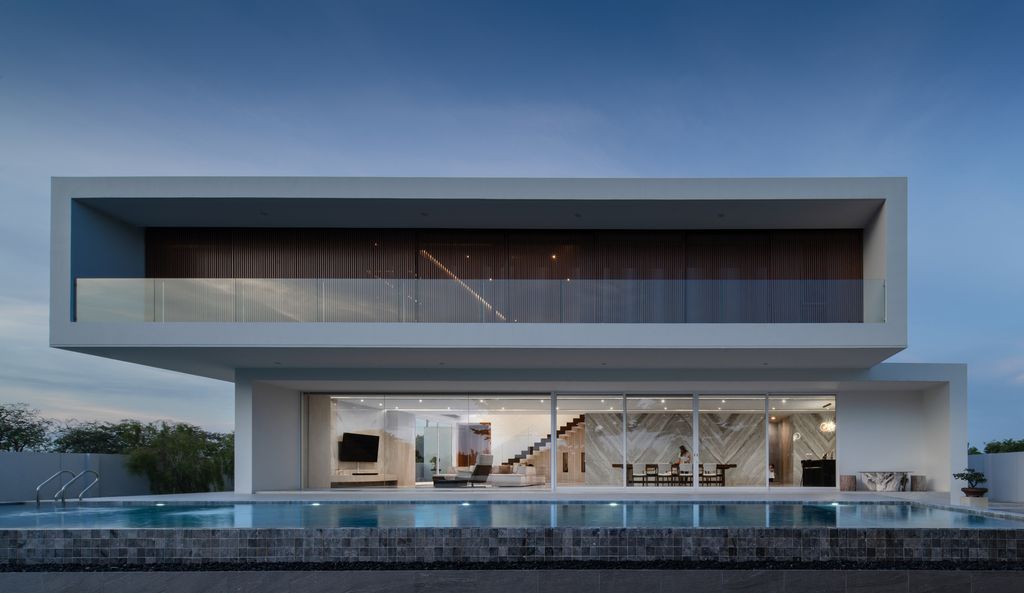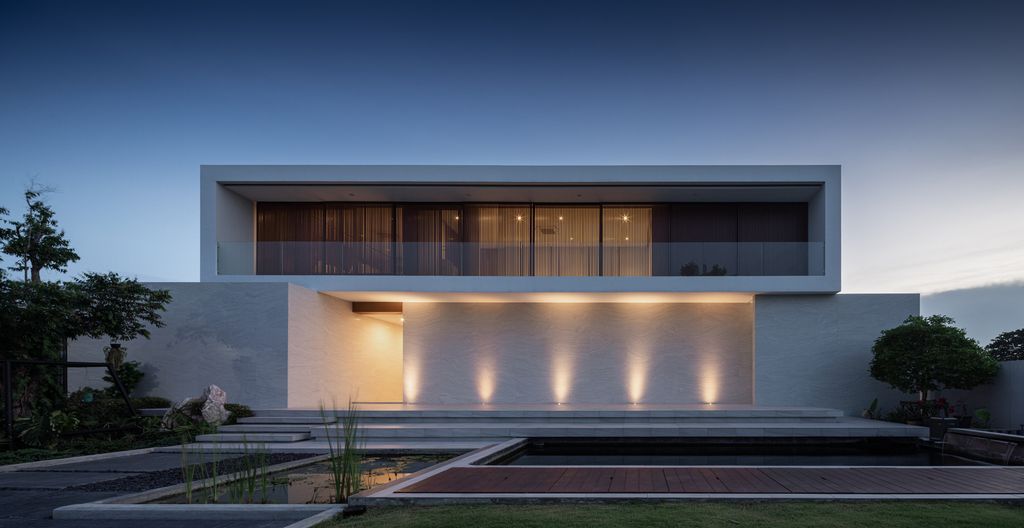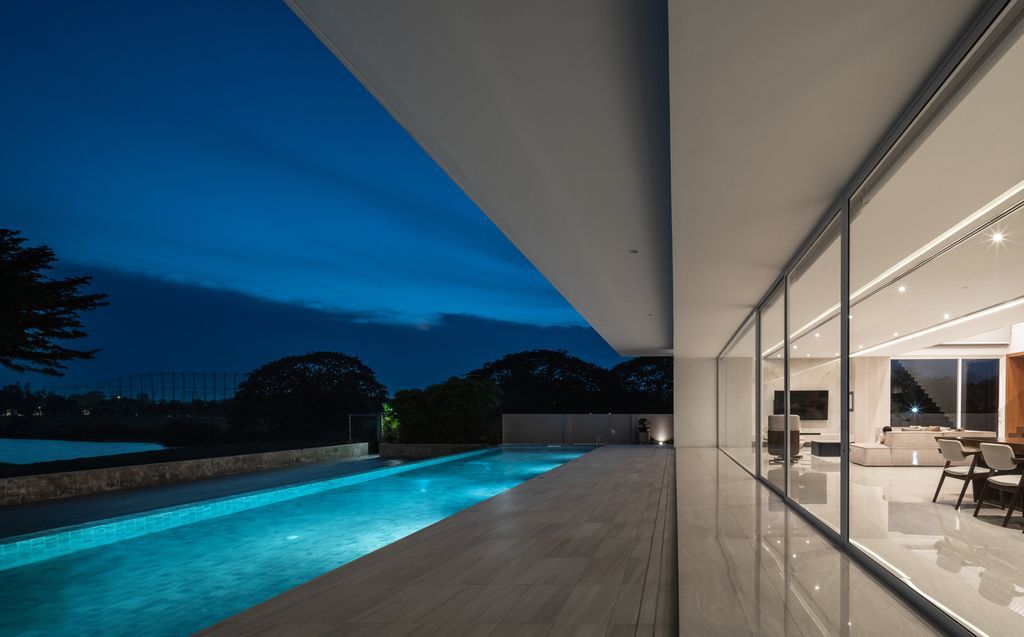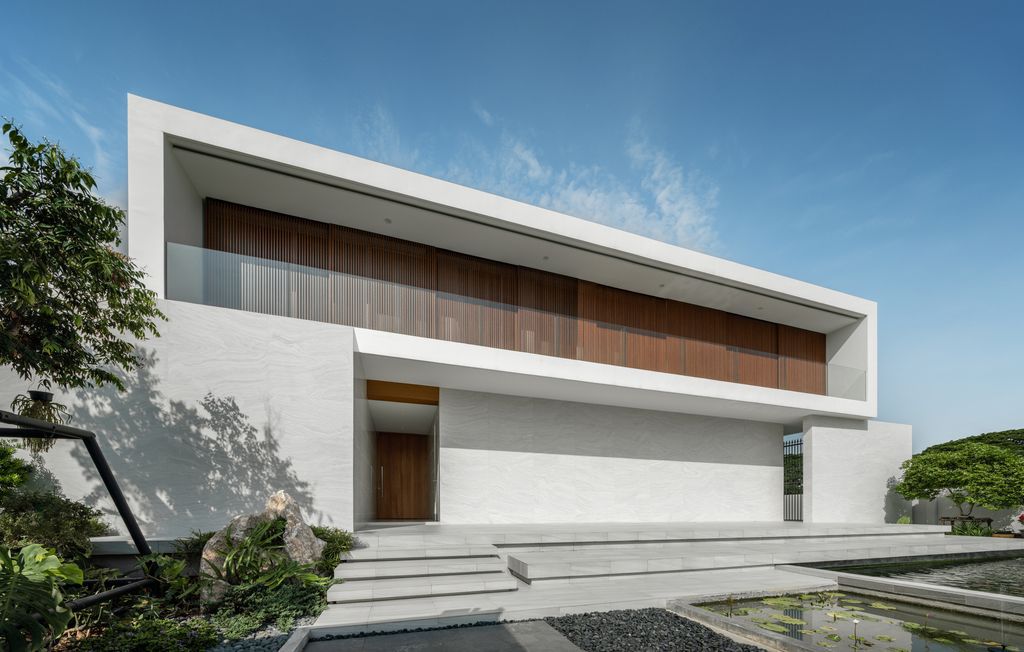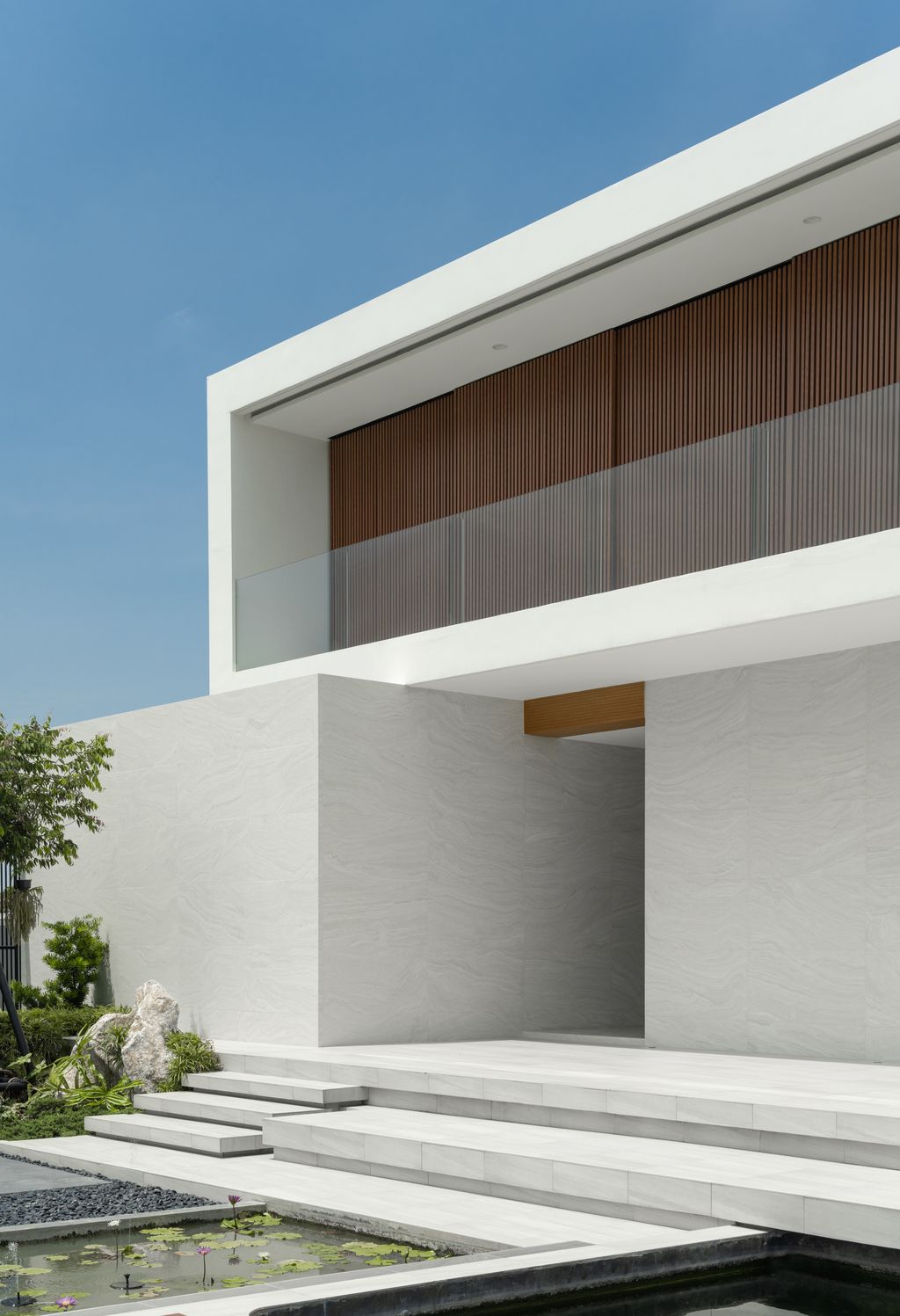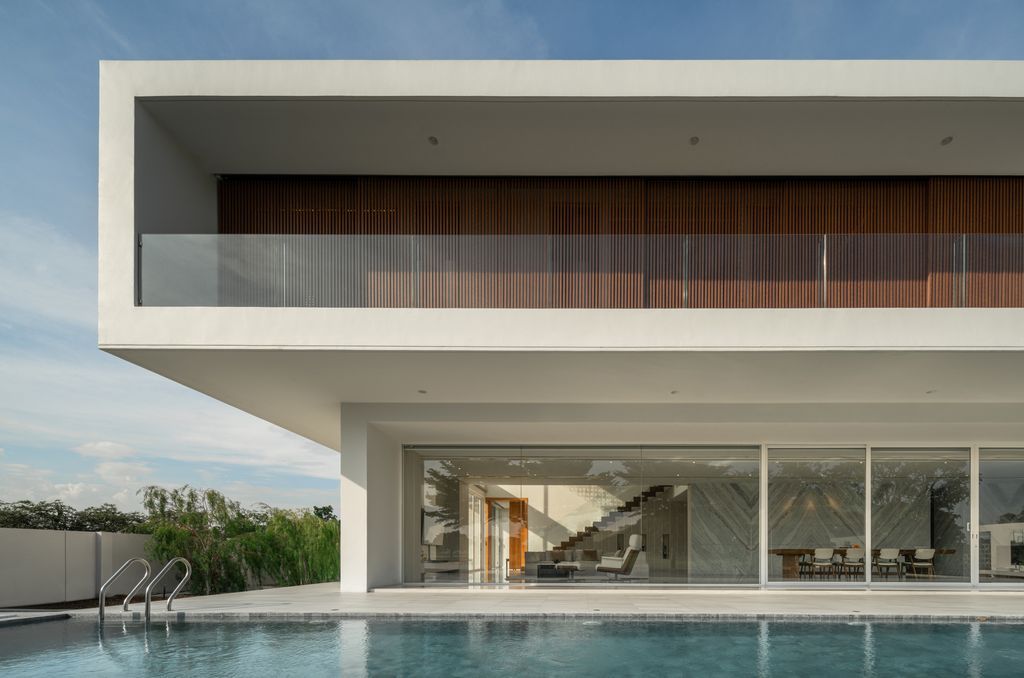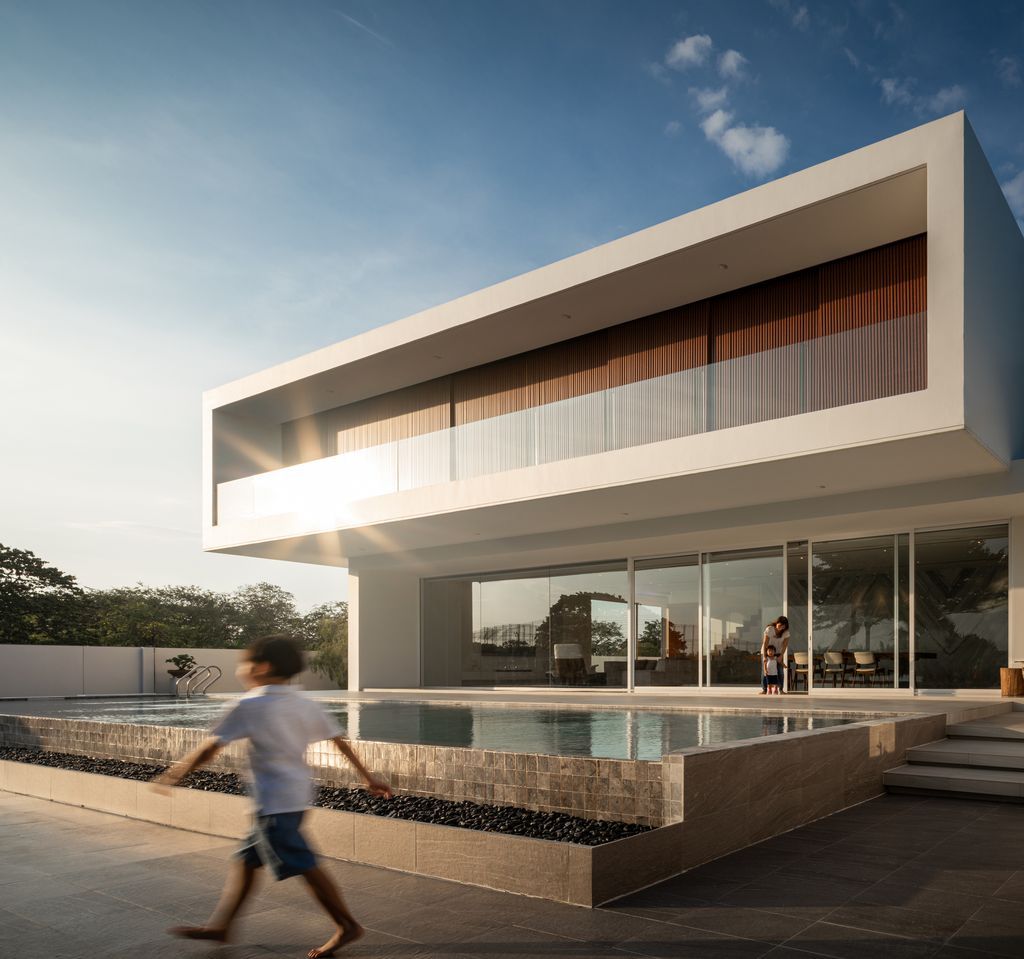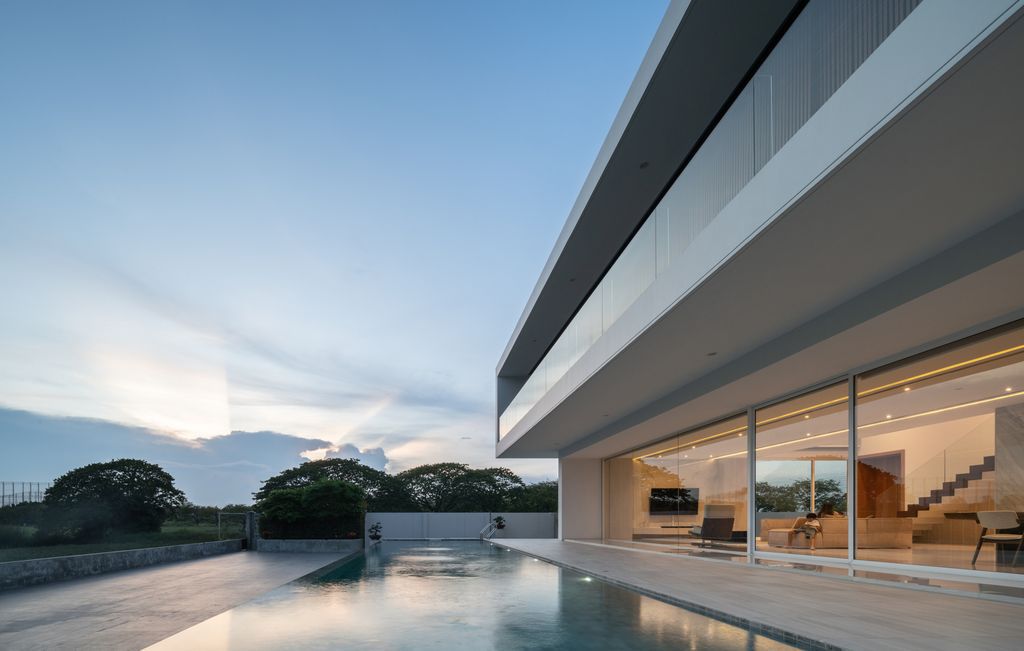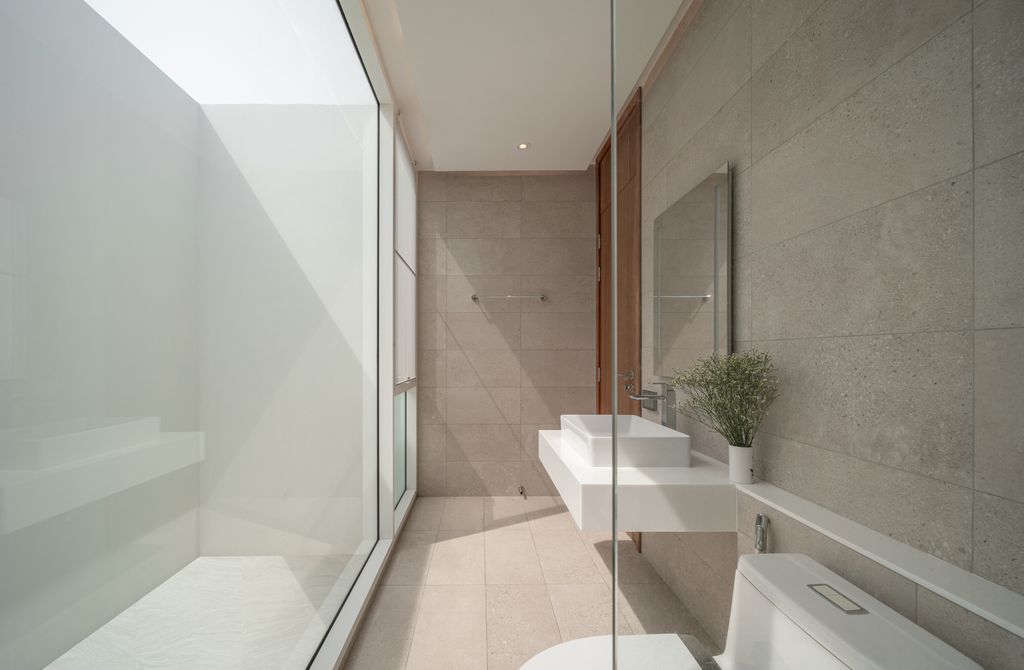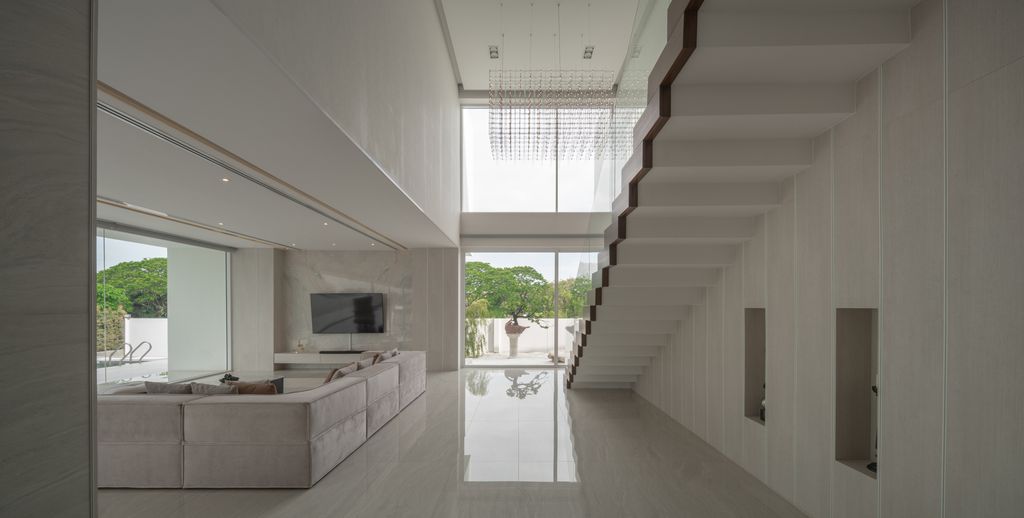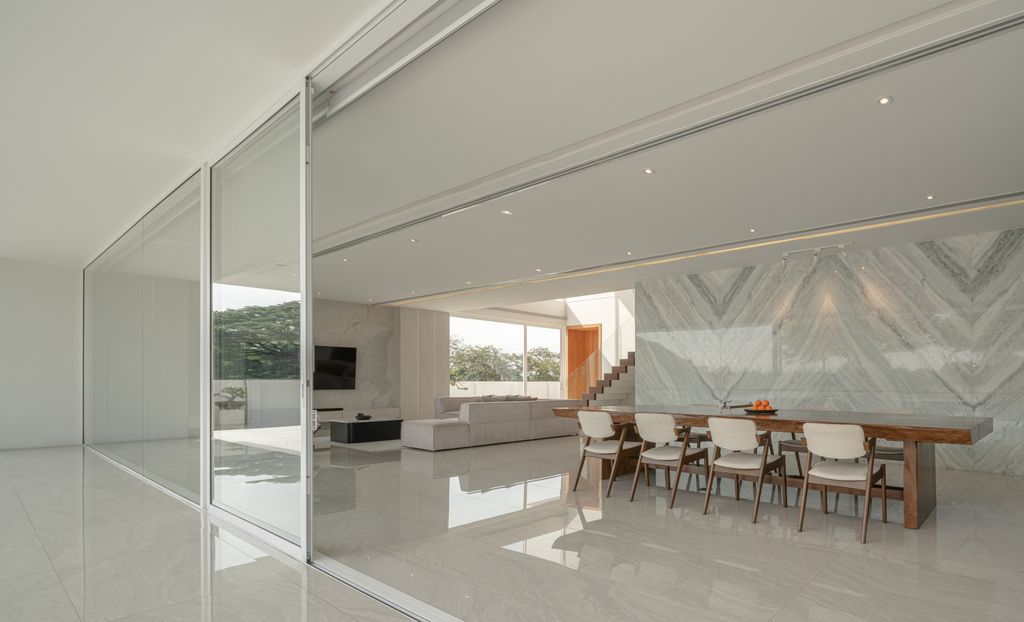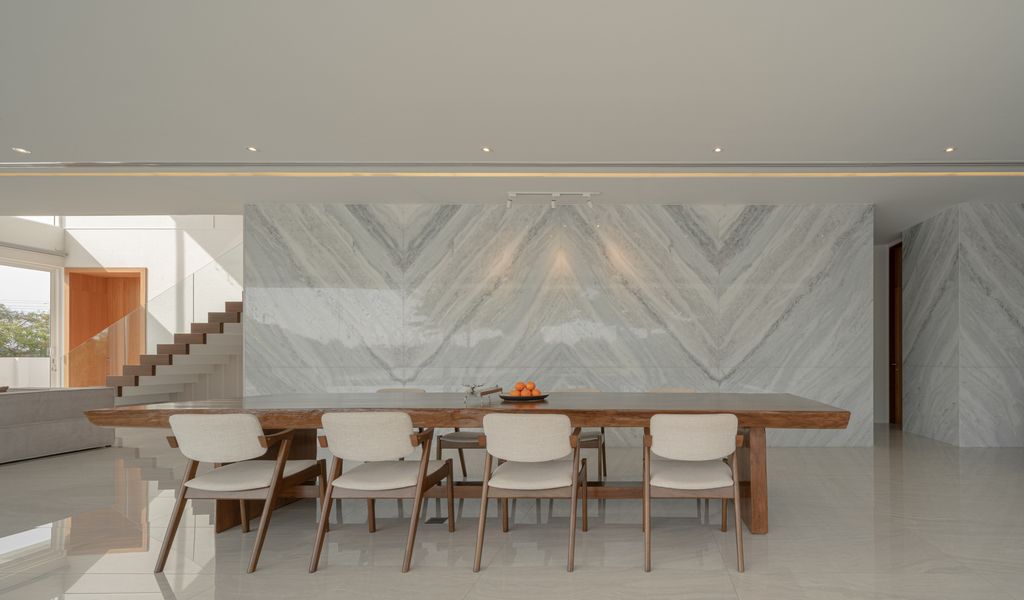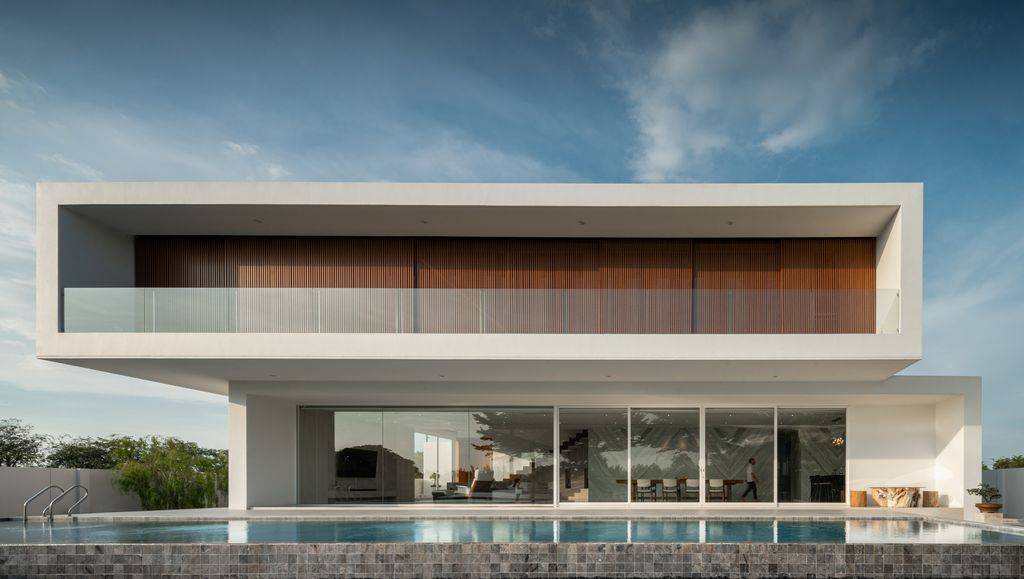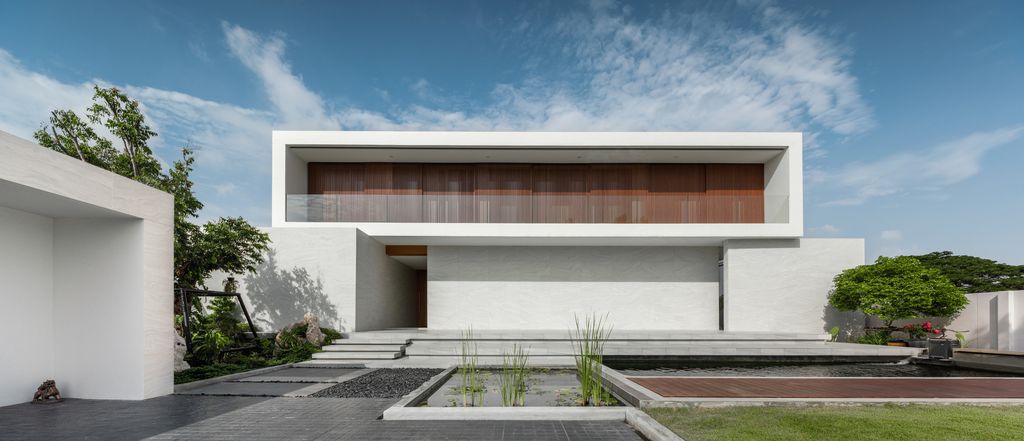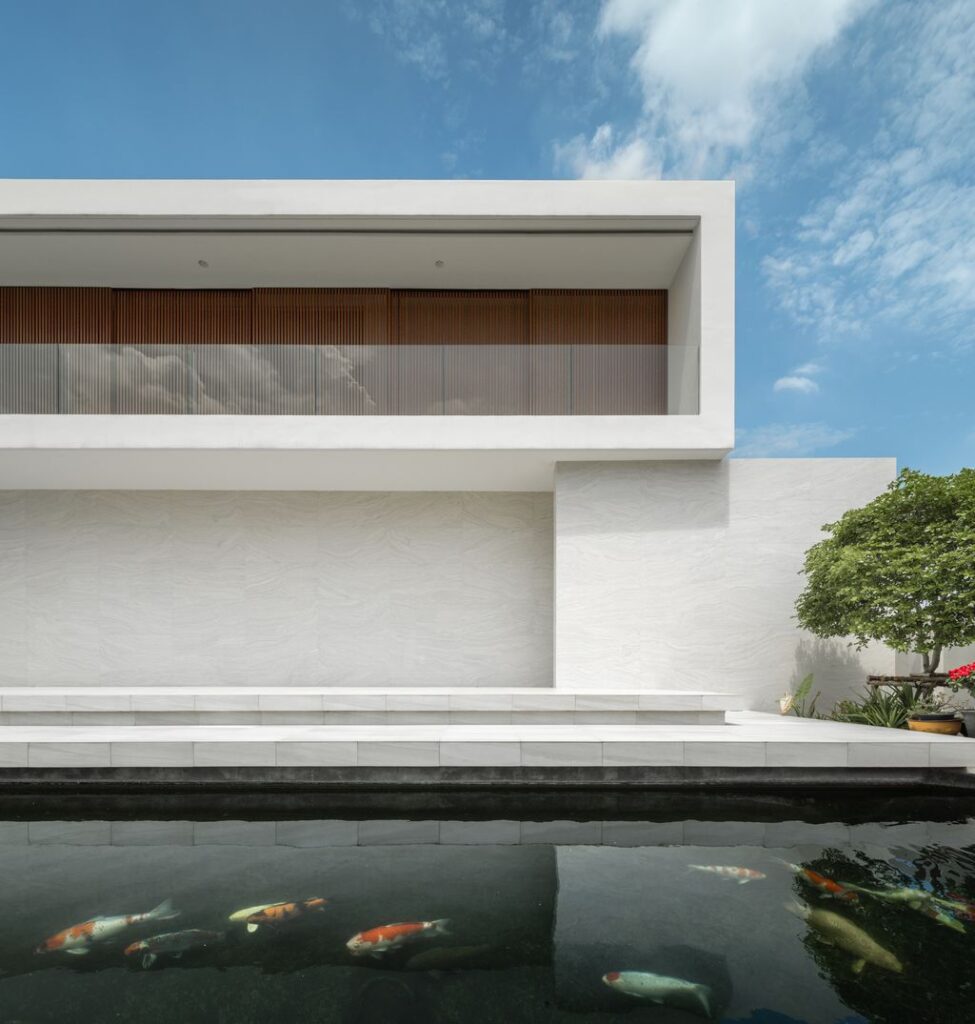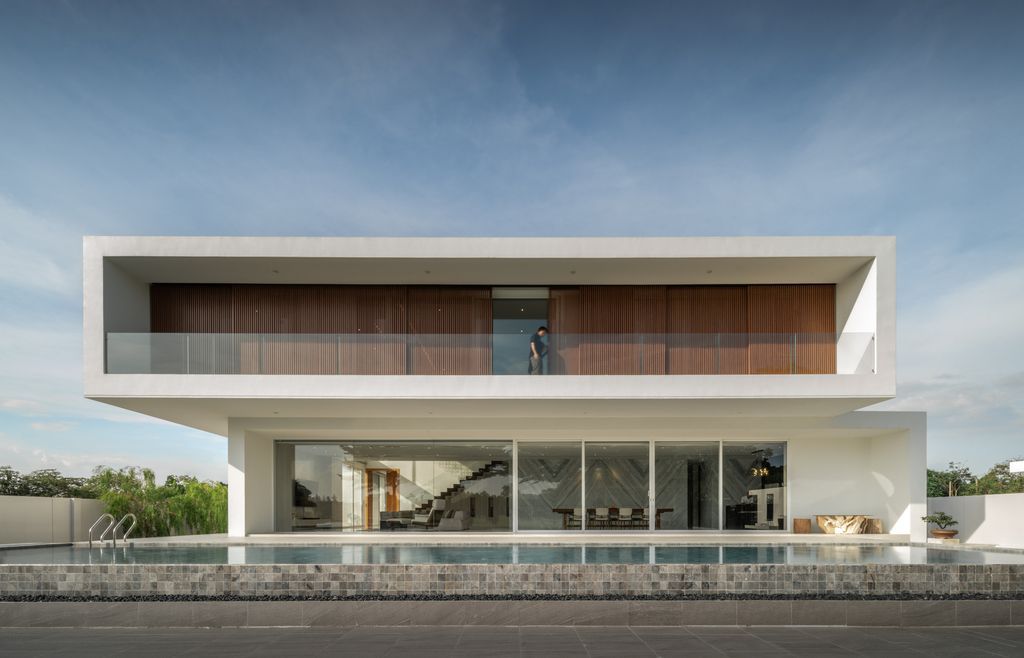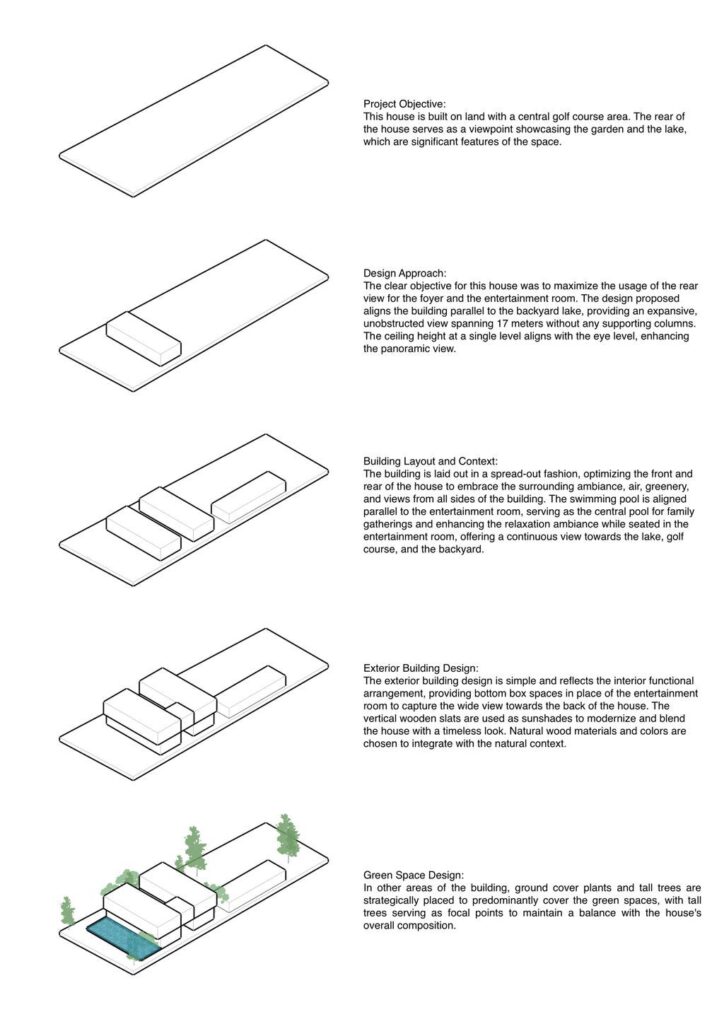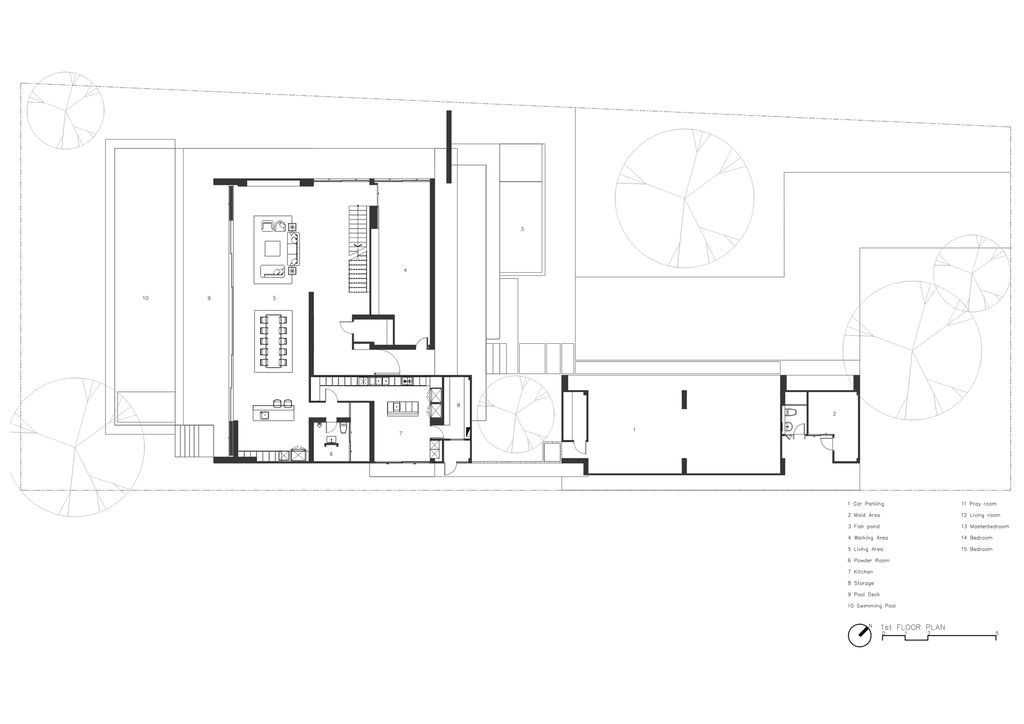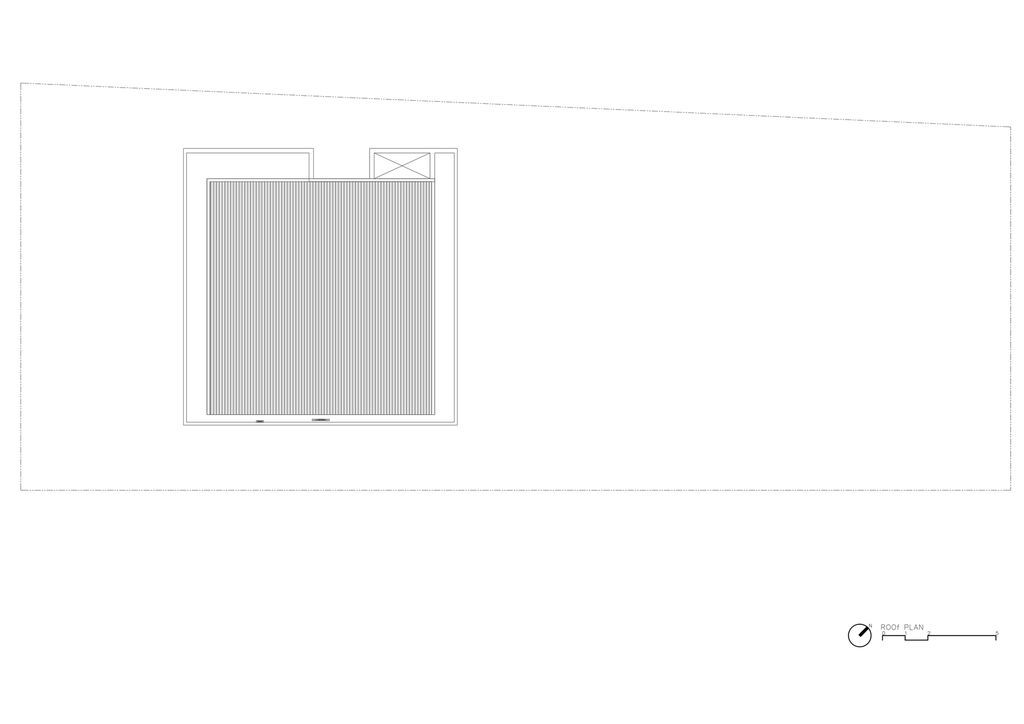 The Sunset House Gallery: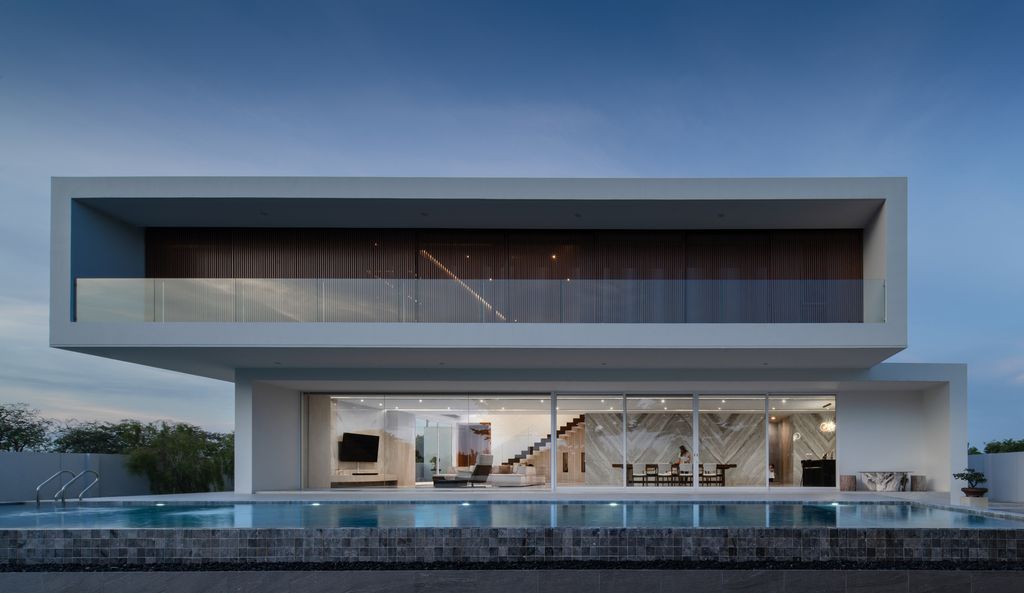 Text by the Architects: Project Objective – This house is built on land with a central golf course area. The rear of the house serves as a viewpoint showcase the garden and the lake, which are significant features of the space.
Photo credit: DOF Sky|Ground | Source: One and a Half Architects
For more information about this project; please contact the Architecture firm :
– Add: 96, 86 Phet Kasem Rd, Bang Khae, Bangkok 10160, Thailand
– Tel: +66 88 896 9998
– Email: one@oneandahalfarchitects.com
More Projects in Thailand here:
---