Architecture Design of Urban Farmhouse
Description About The Project
Urban Farmhouse designed by Post Architecture, located in Toronto's Bennington Heights neighbourhood. This house is adjacent to the scenic Beltline Trail and creek. The owners wanted to renovate and expand the existing 2-storey farmhouse. But it was in too poor a condition to be maintained compared to the decision was made to take it down and build new, keeping the same footprint and honoring the history of the site. Therefore, the new design maintained the white gable roof, but modernized the detailing: eliminating overhangs. Also, adding oversized windows and contrasting black metal 'additions' to both the front and rear of the property.
On the interior, the designer juxtapose the soaring ceilings of the gabled roof with the clean, flat ceiling finish of the 'new' spaces. It is to benefit from both modern aesthetics and traditional forms. Once inside, the white gabled section are the main living spaces include the dining room and living room. The kitchen, office, and family room are in the black clad 'additions', connected to the other spaces with visual separation through freestanding millwork space dividers.
Ascending the staircase to the second floor, natural light from a row of four skylights in the hallway flooded. From the hall are pocket doors leading to the bedrooms and bathrooms. The principal bedroom hovers over a rear deck at the back of the house and features a window seat stretching the width of the room to capture the views of the garden and trees.
On the other hand, the material palette was an important tool used to evoke the farmhouse feeling. Natural oak flooring, and matching oak millwork, used throughout to add warmth and texture. Natural gray quartz also used in both flat sheets as well as ribbed to continue the subtle play of light across its surfaces.
The Architecture Design Project Information: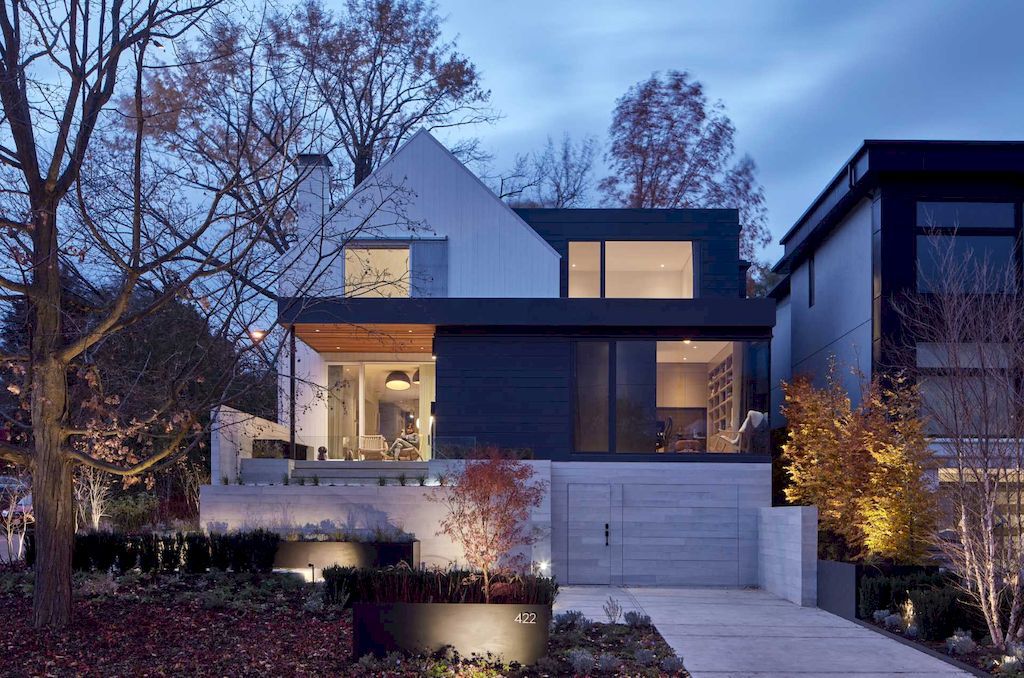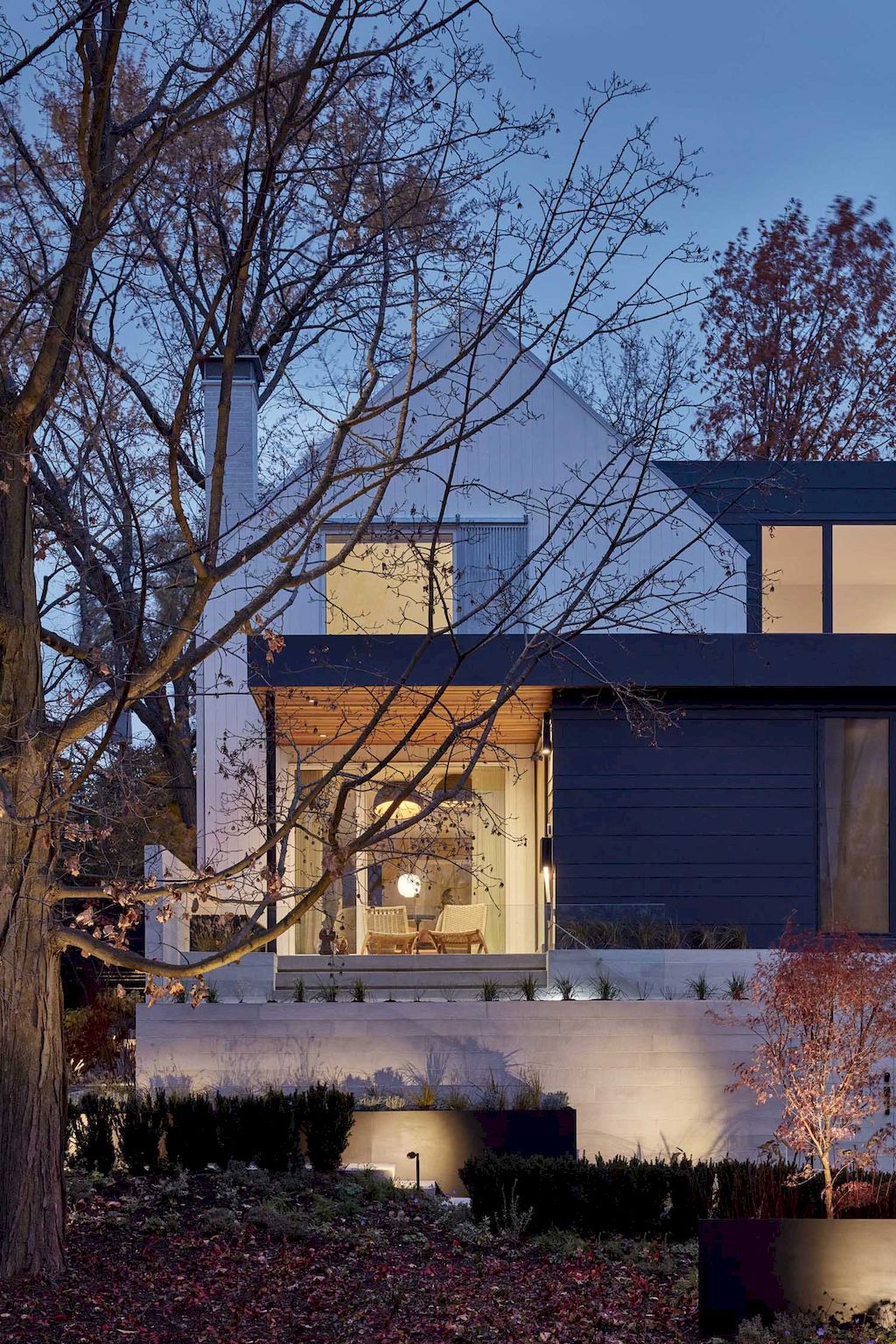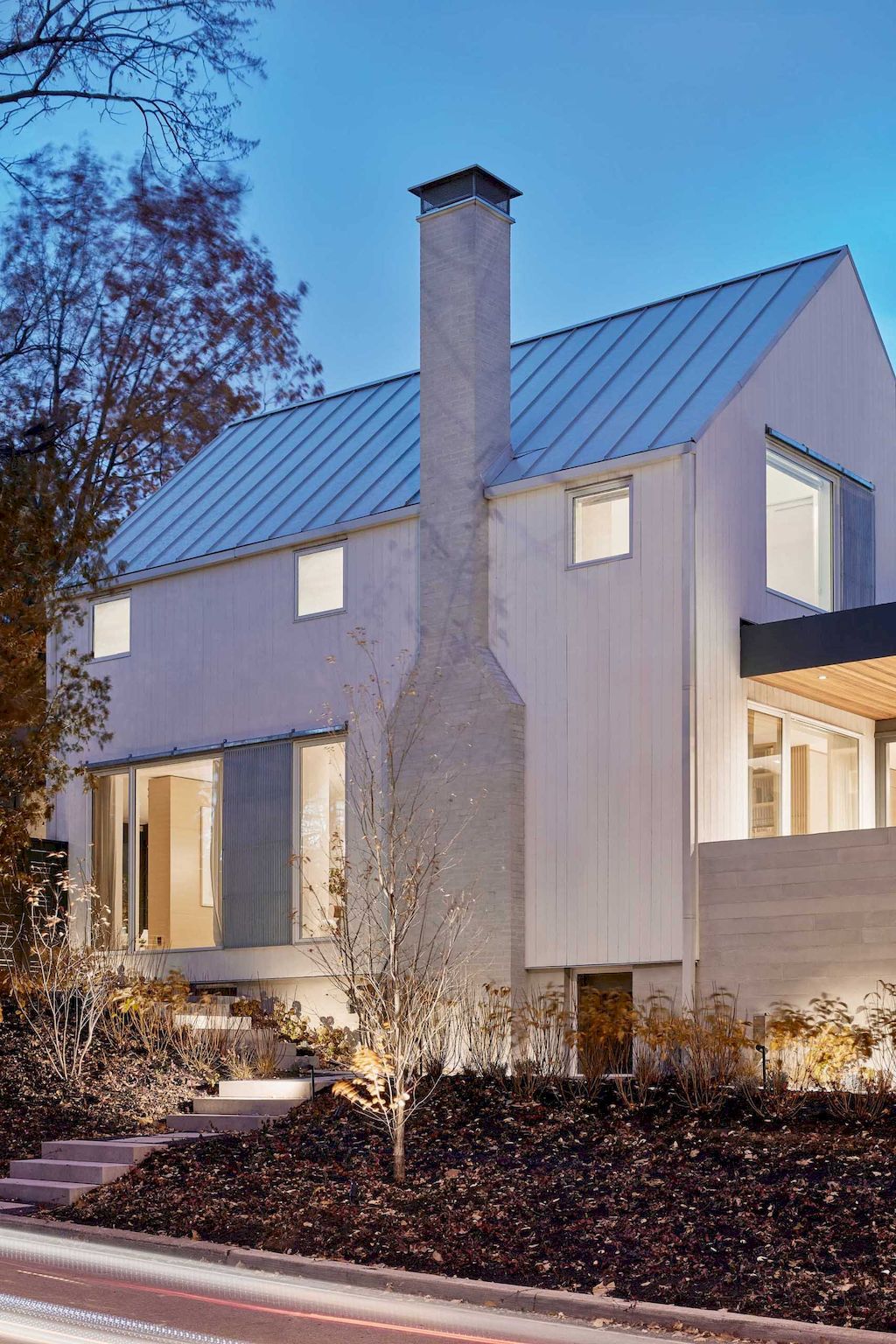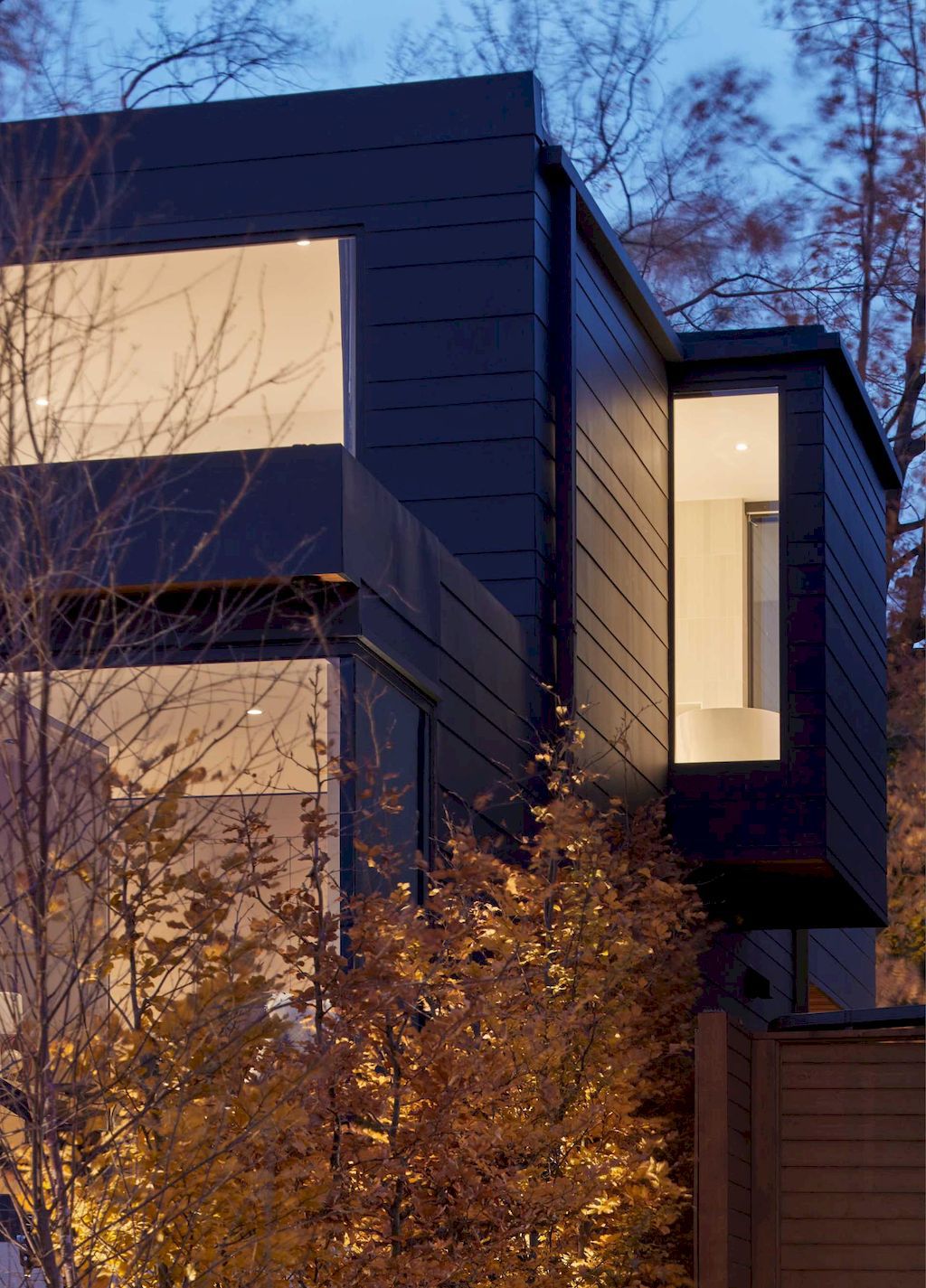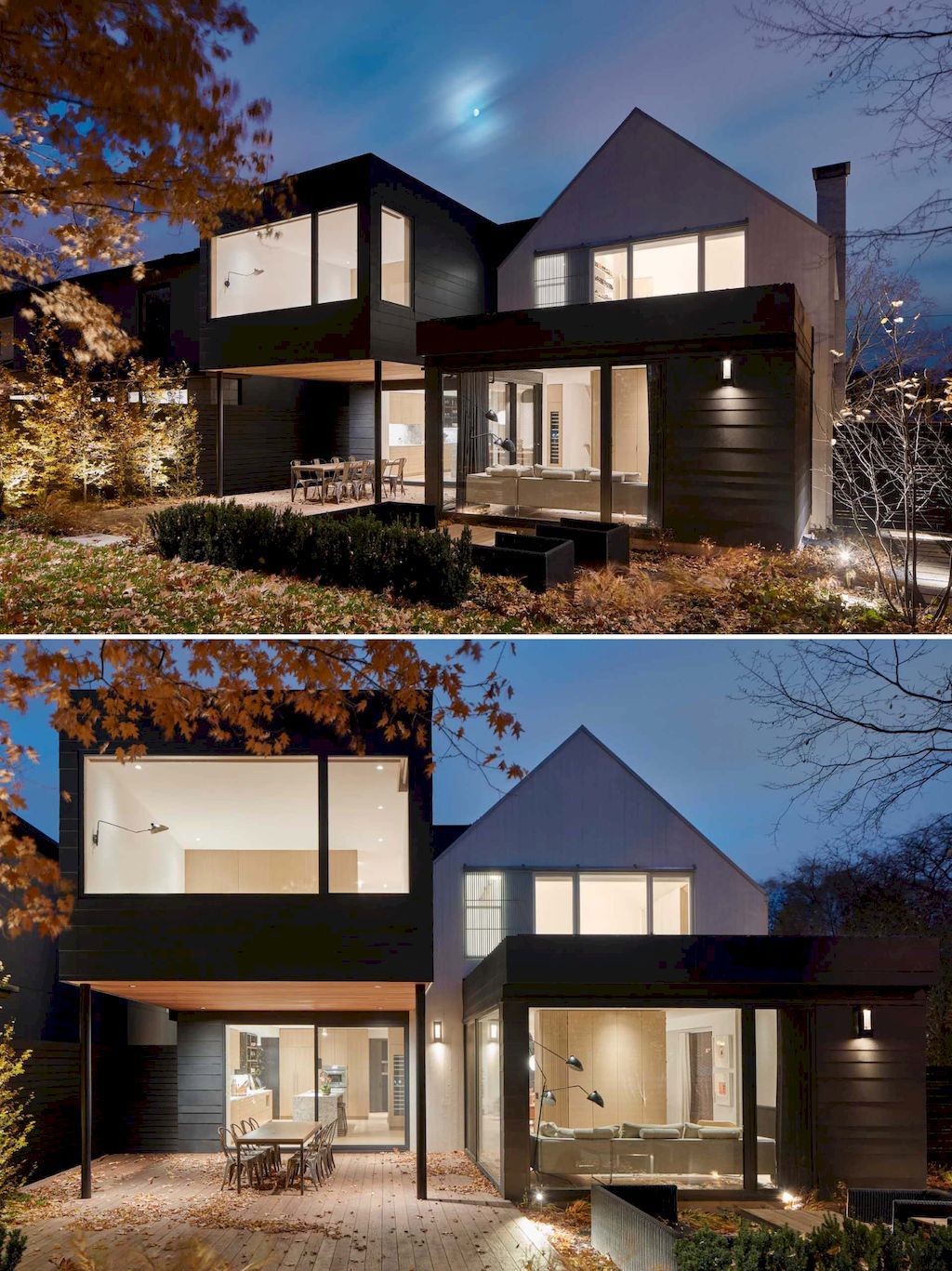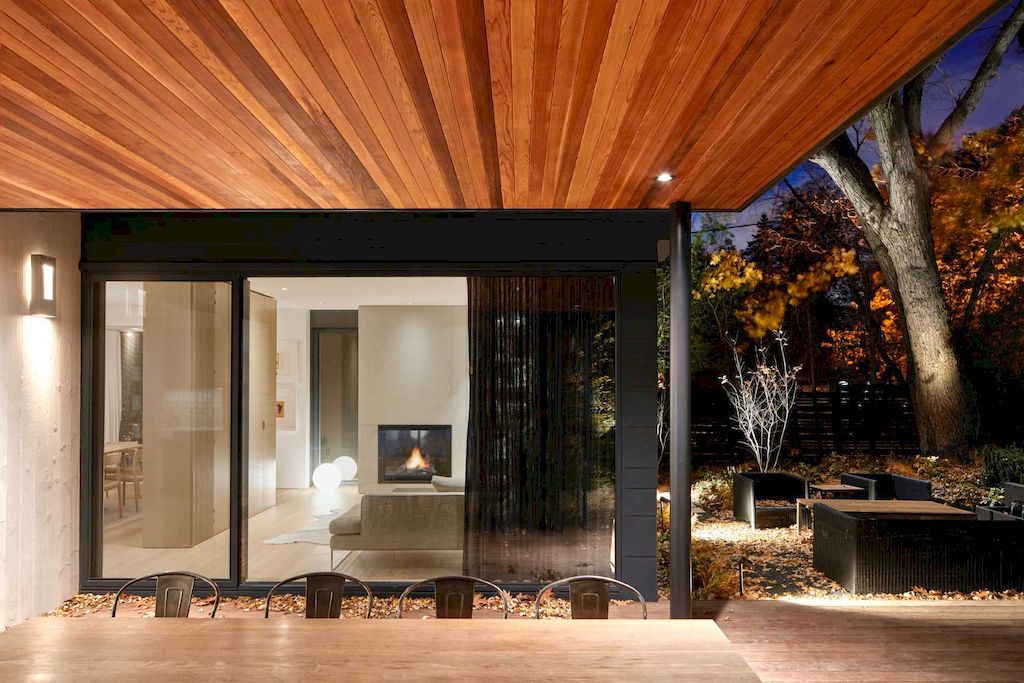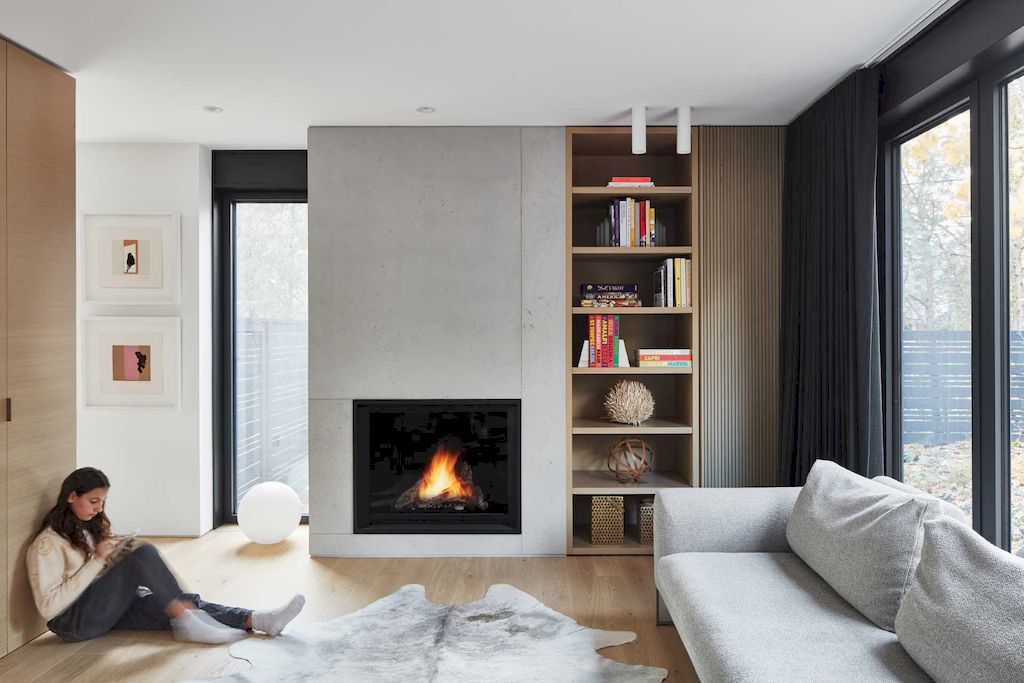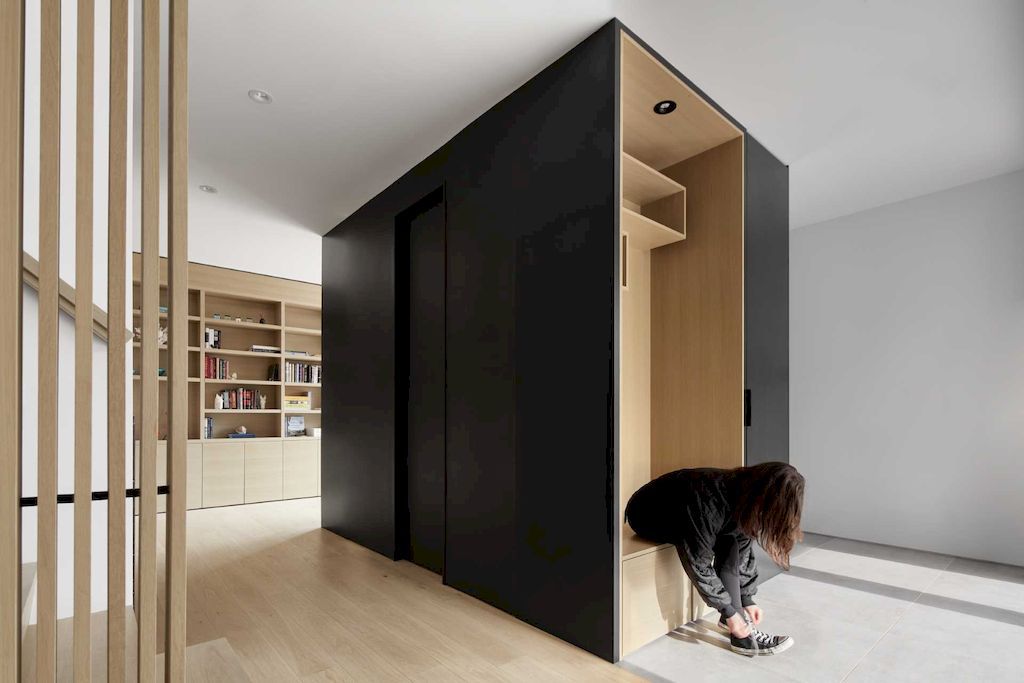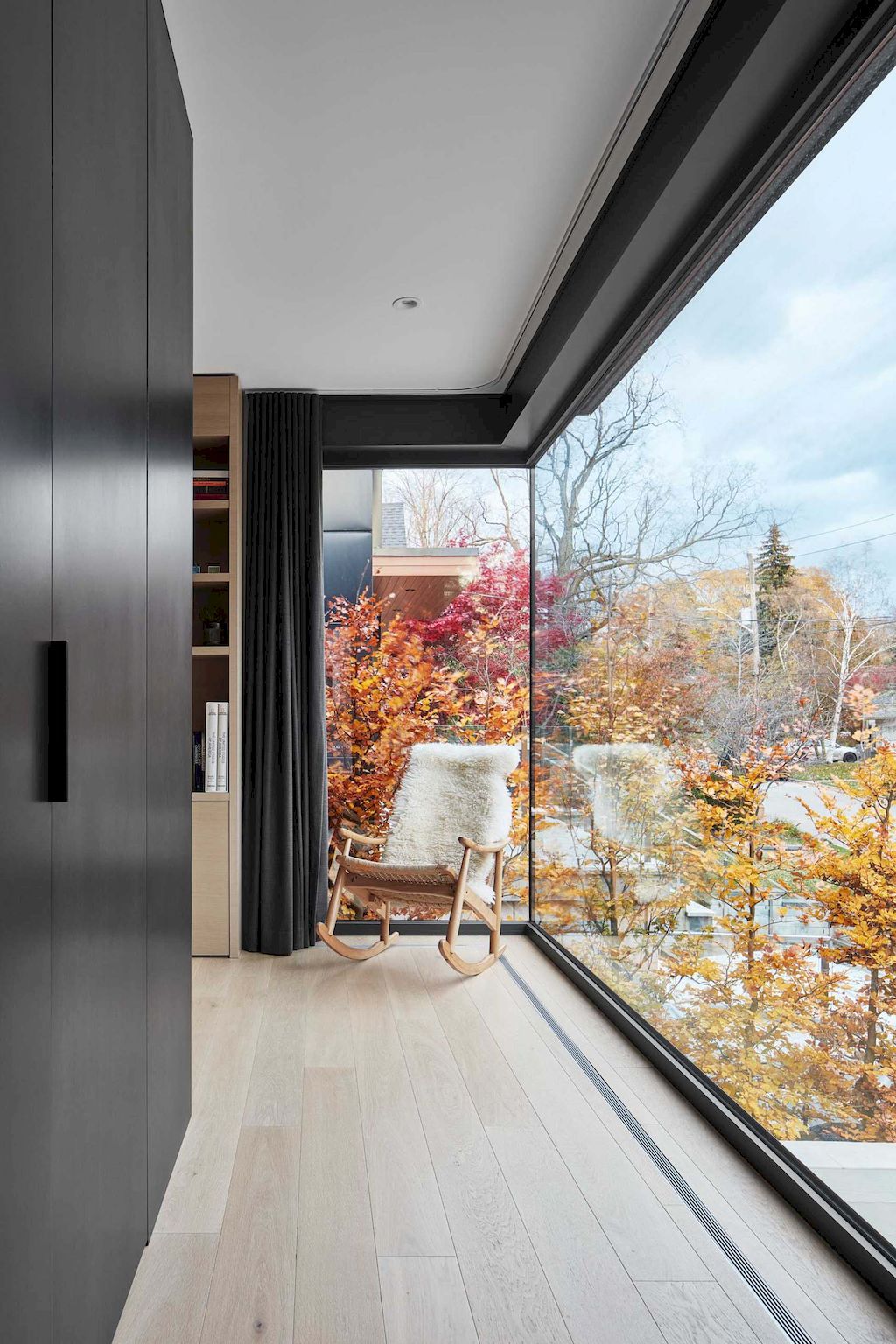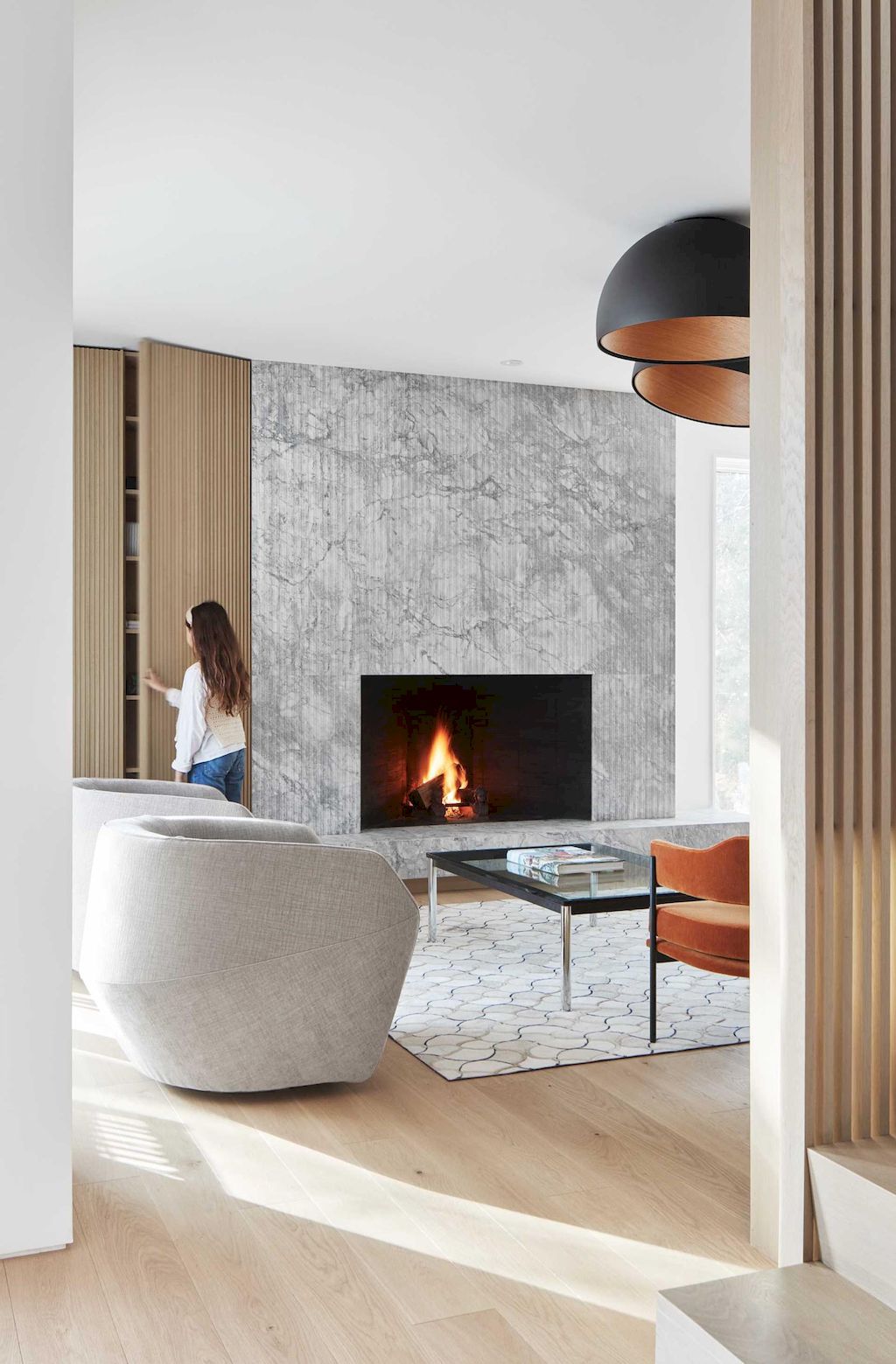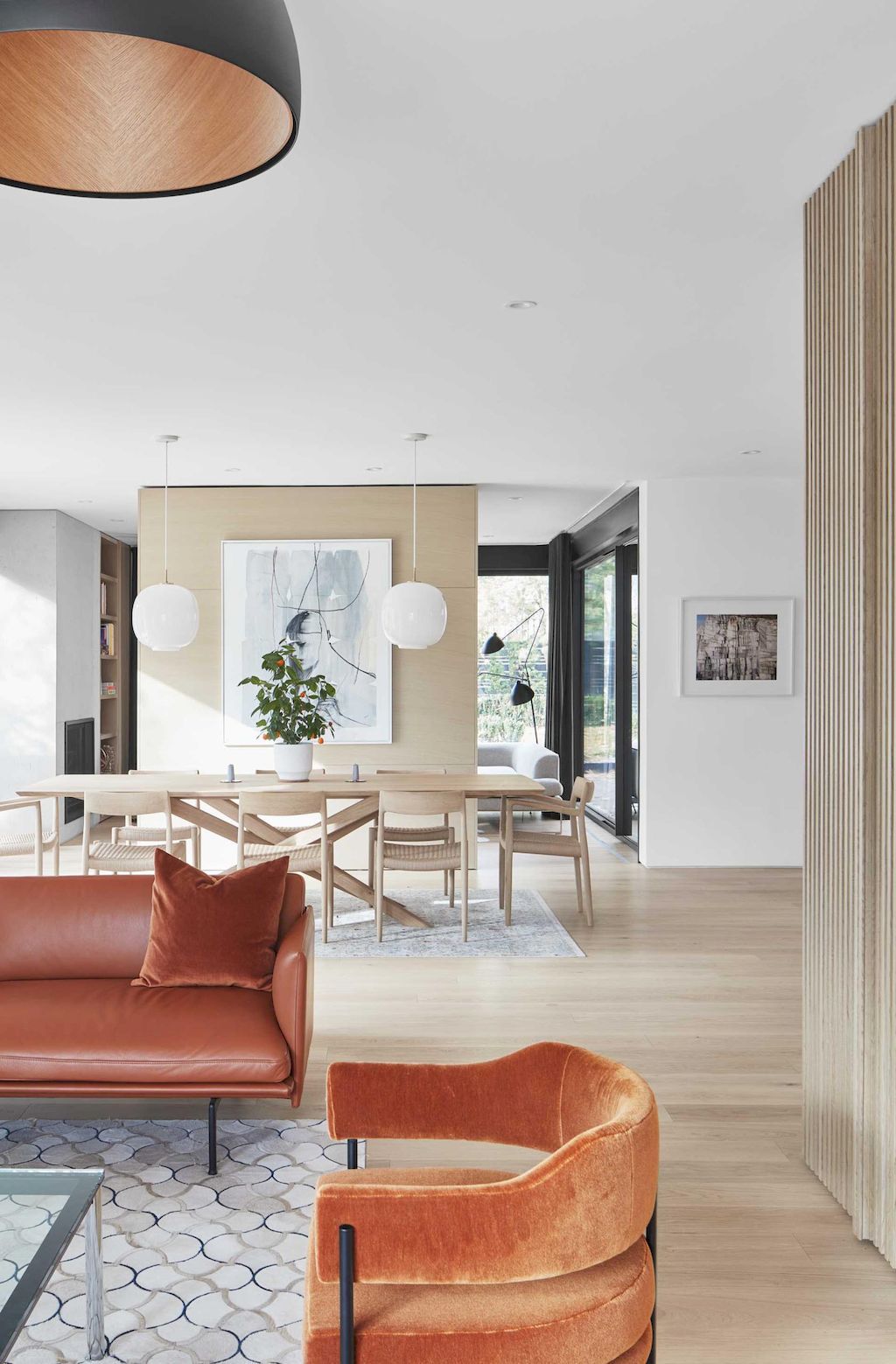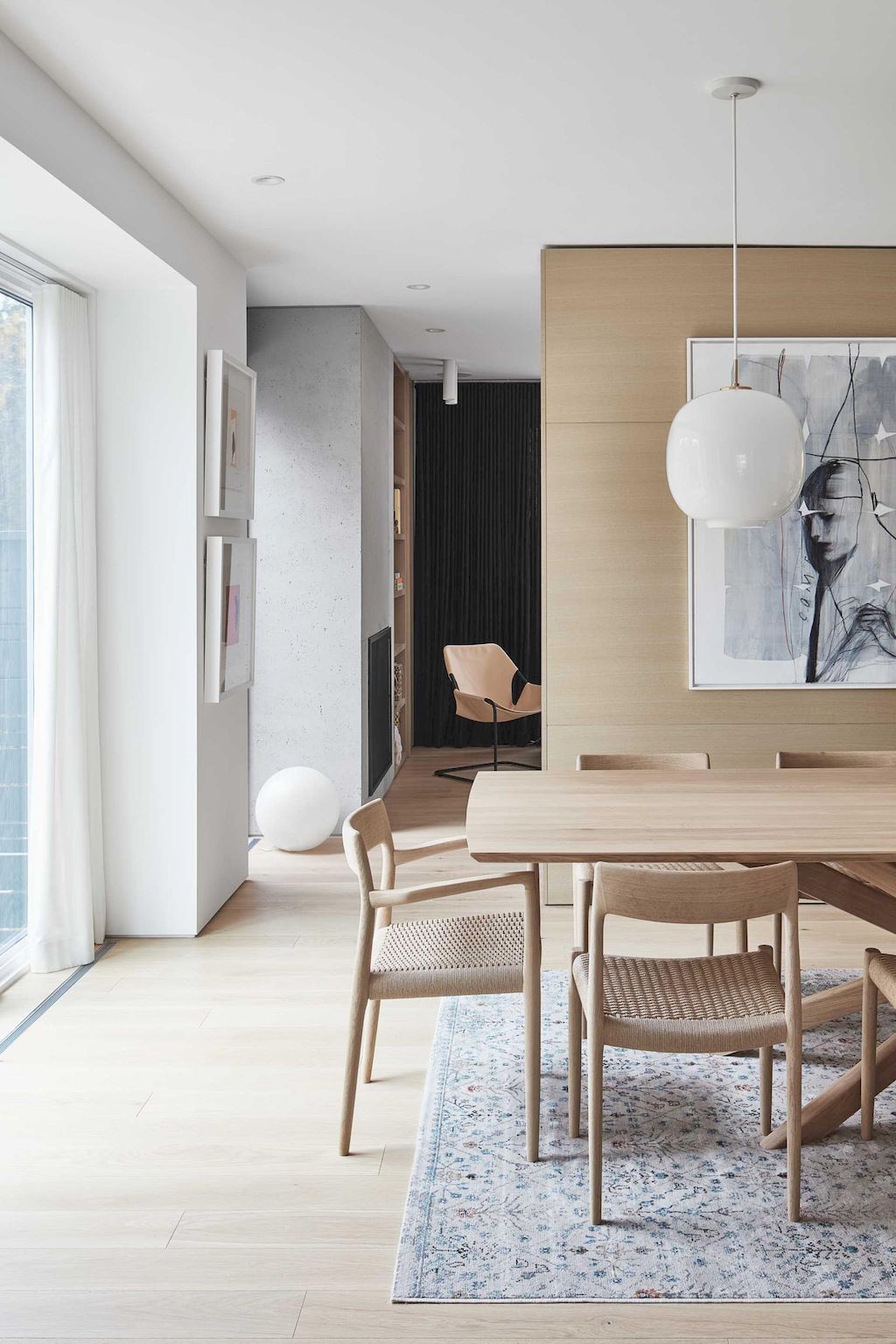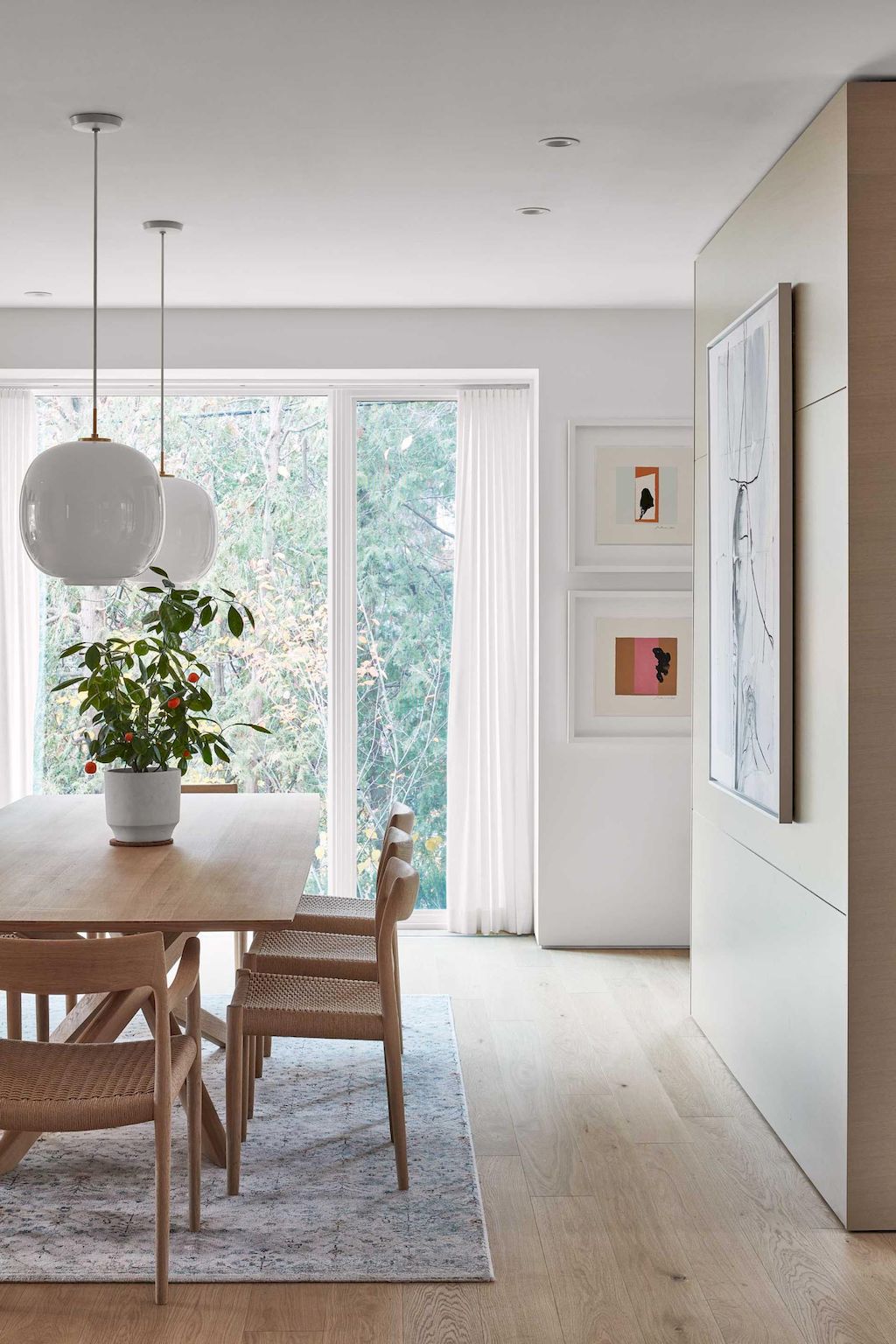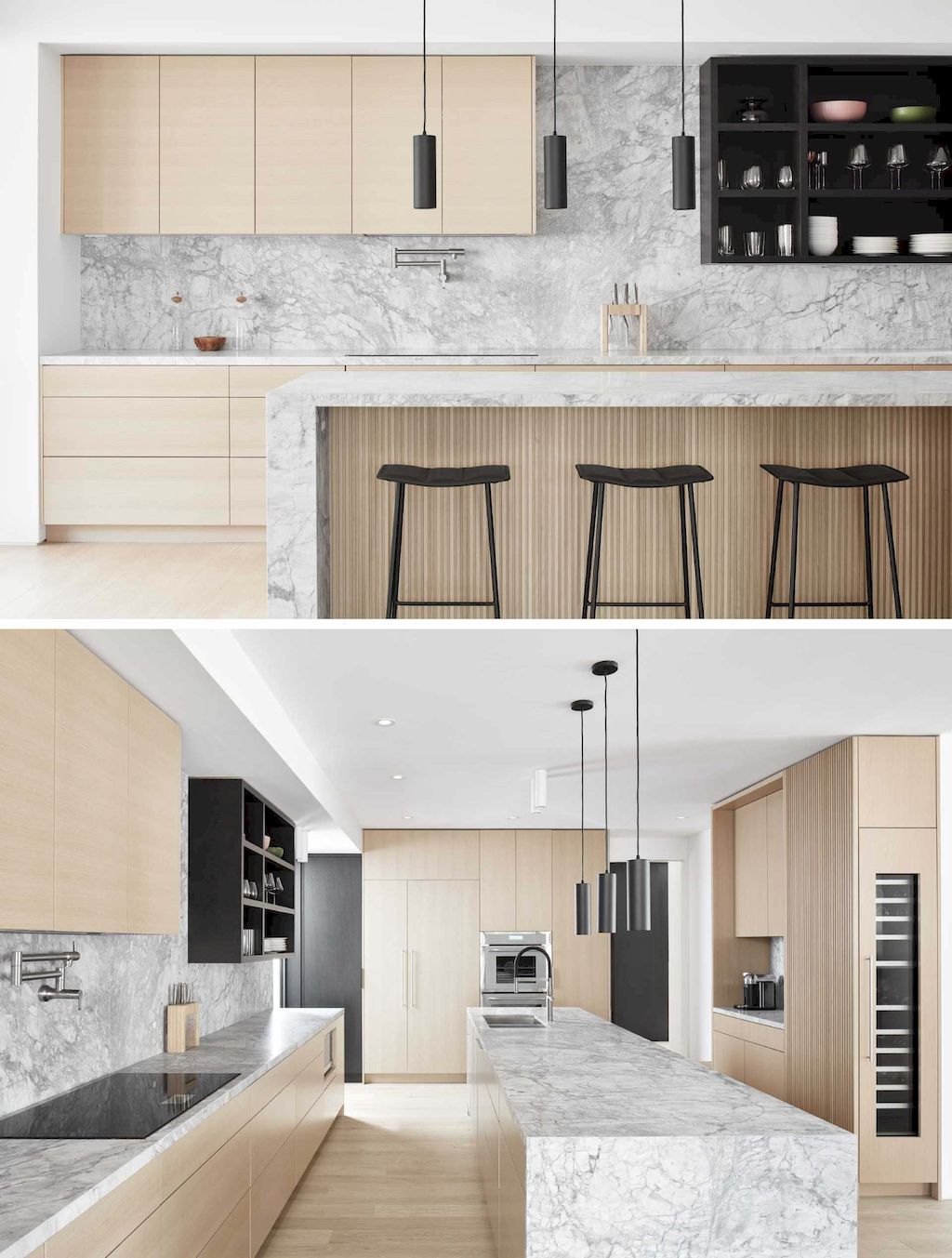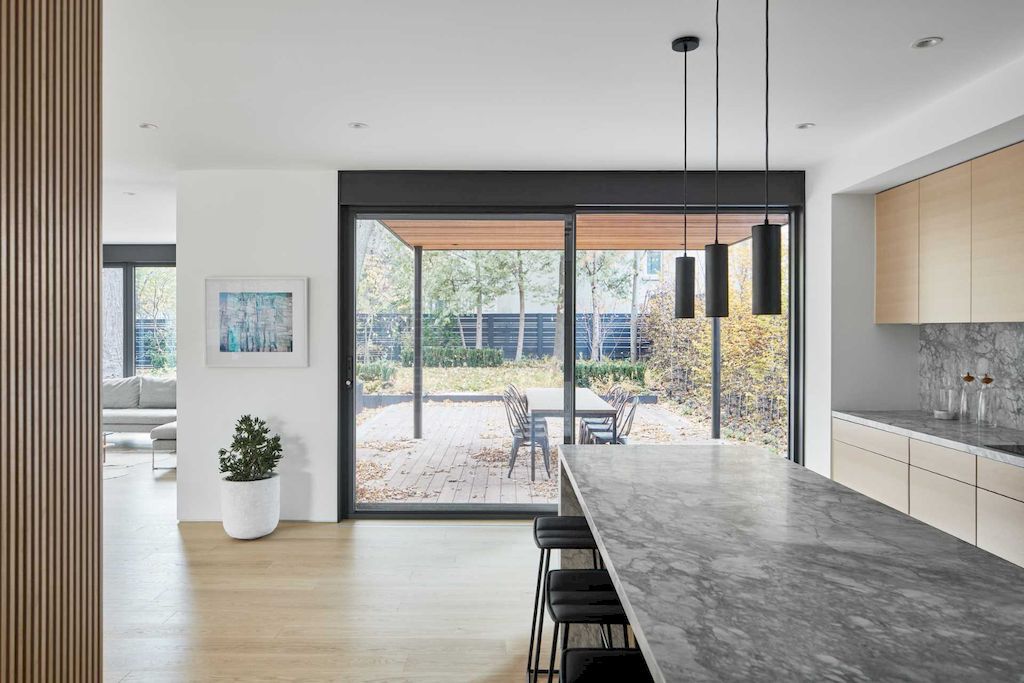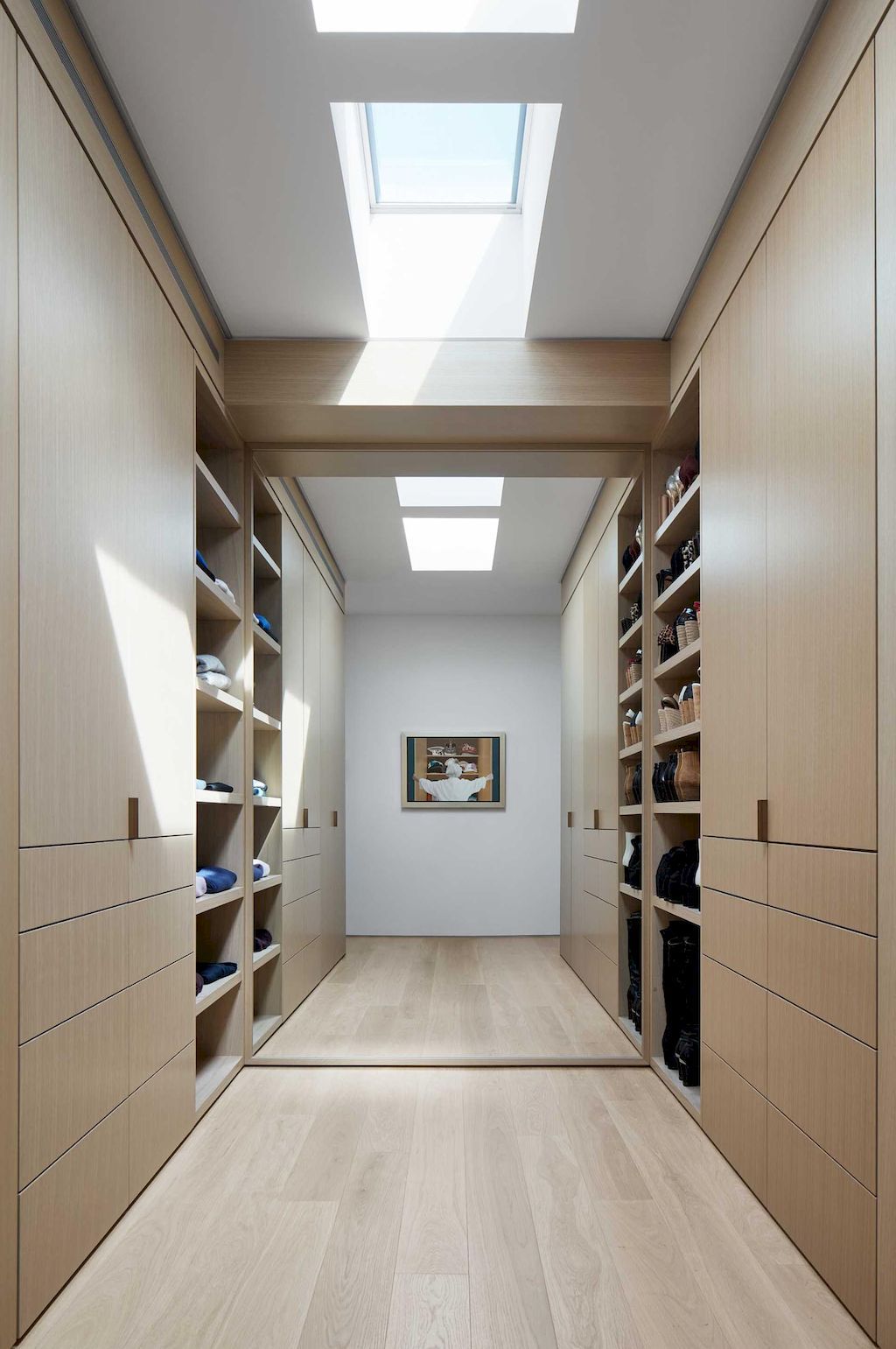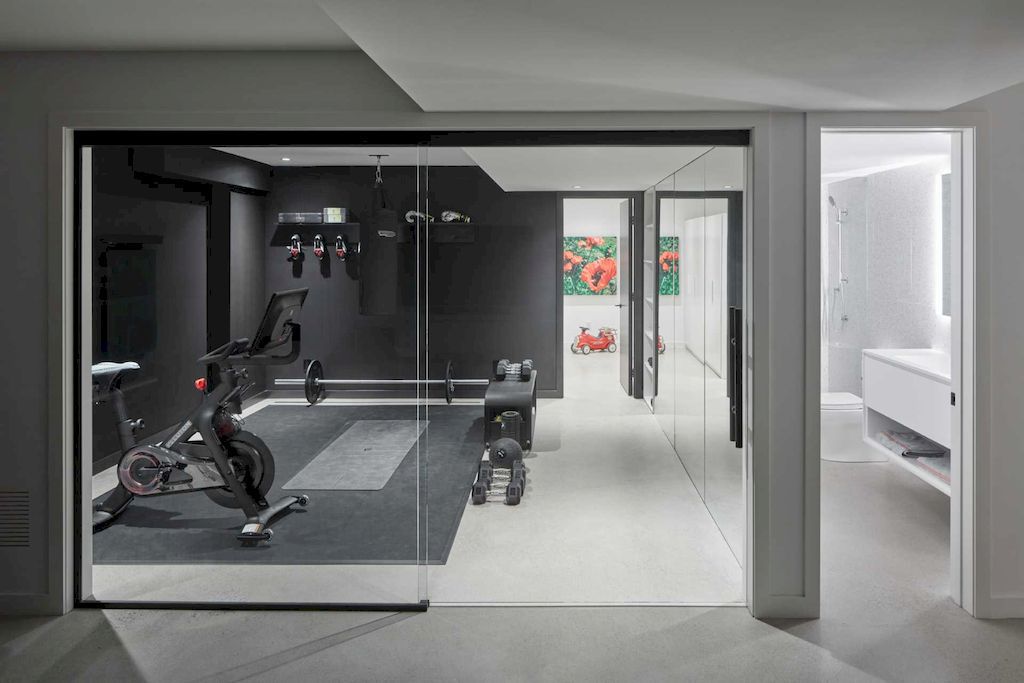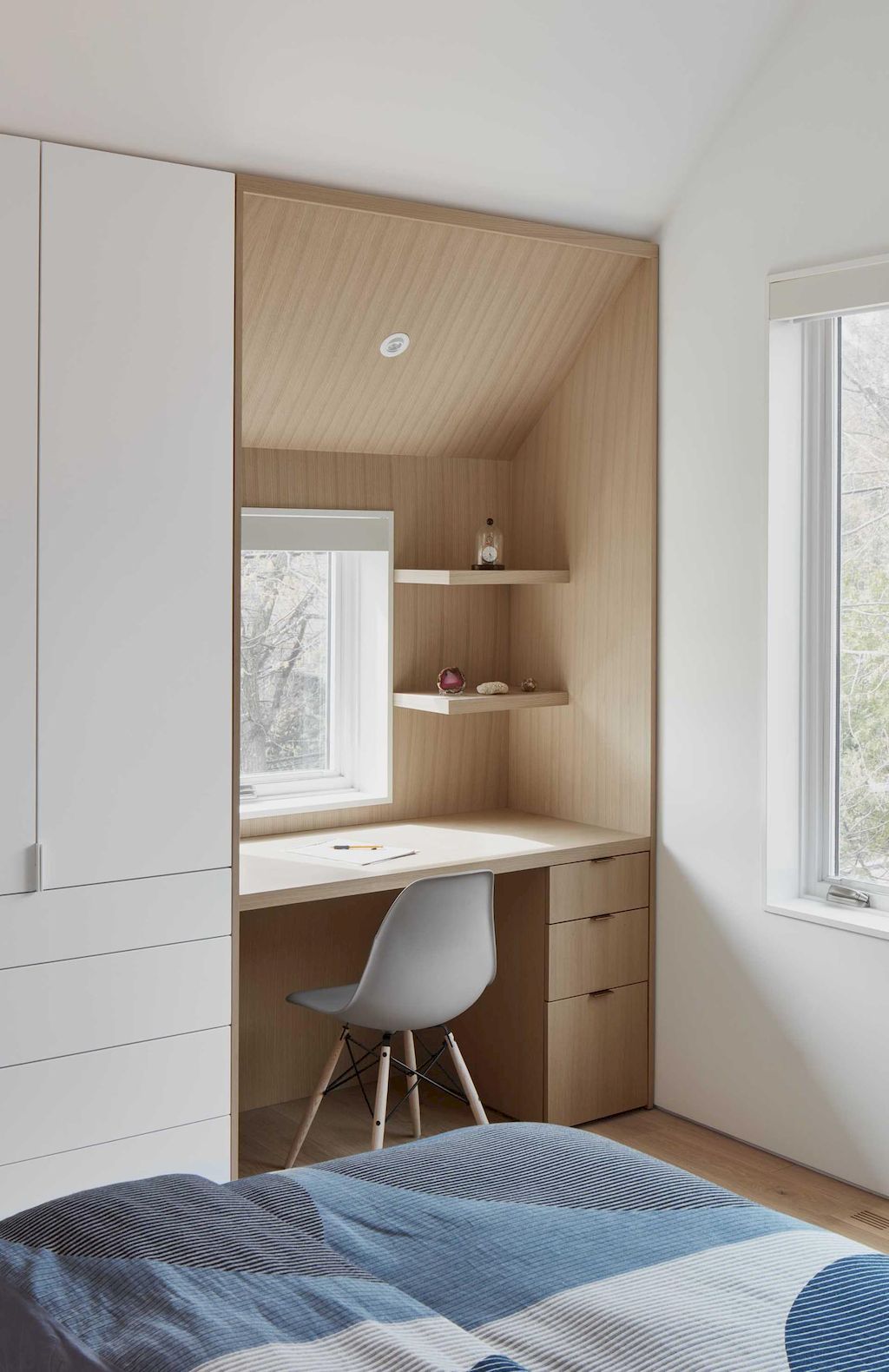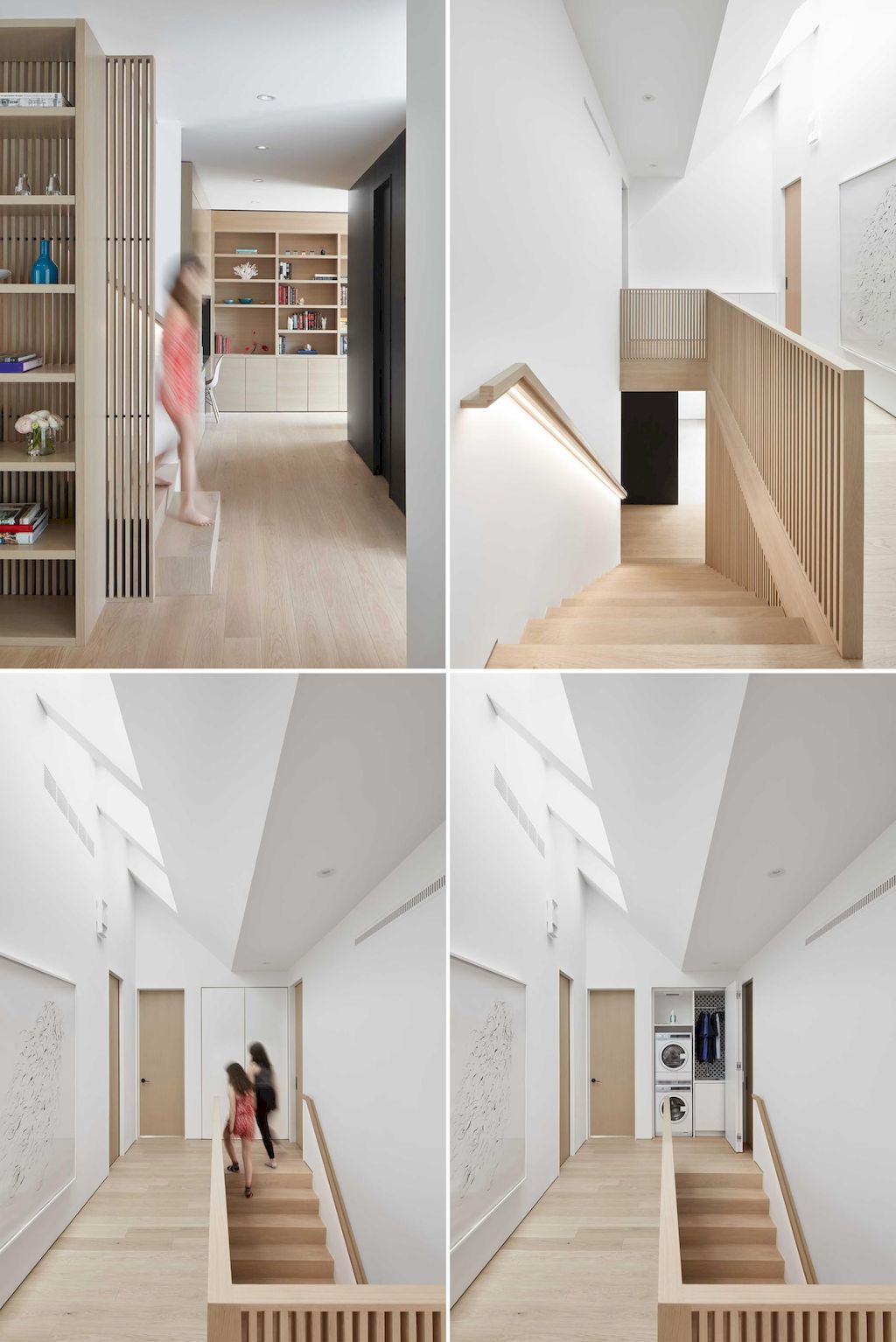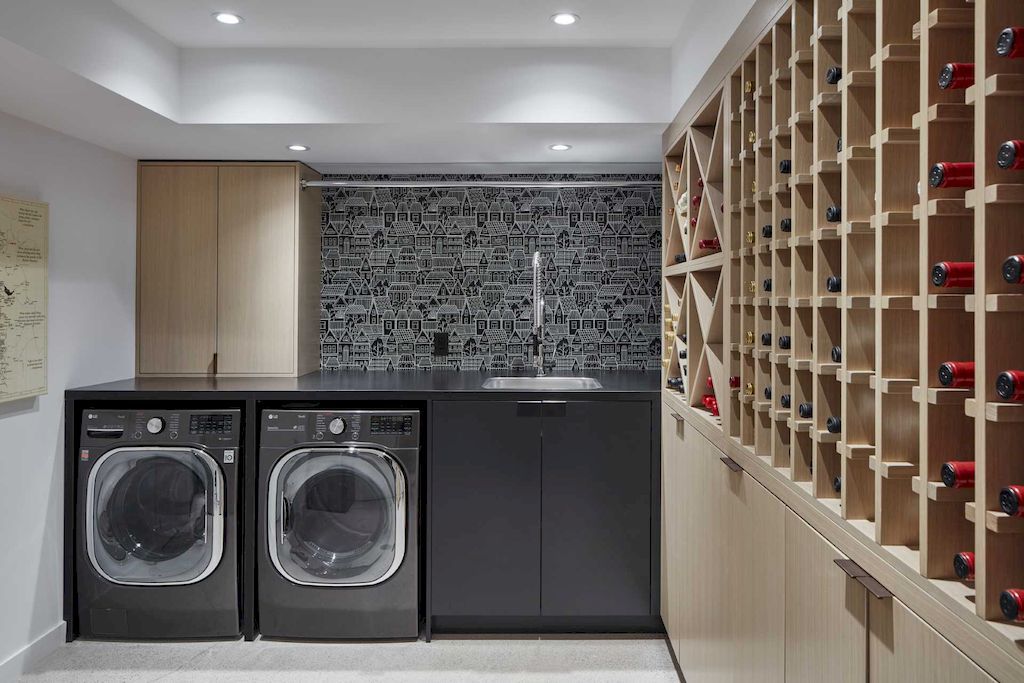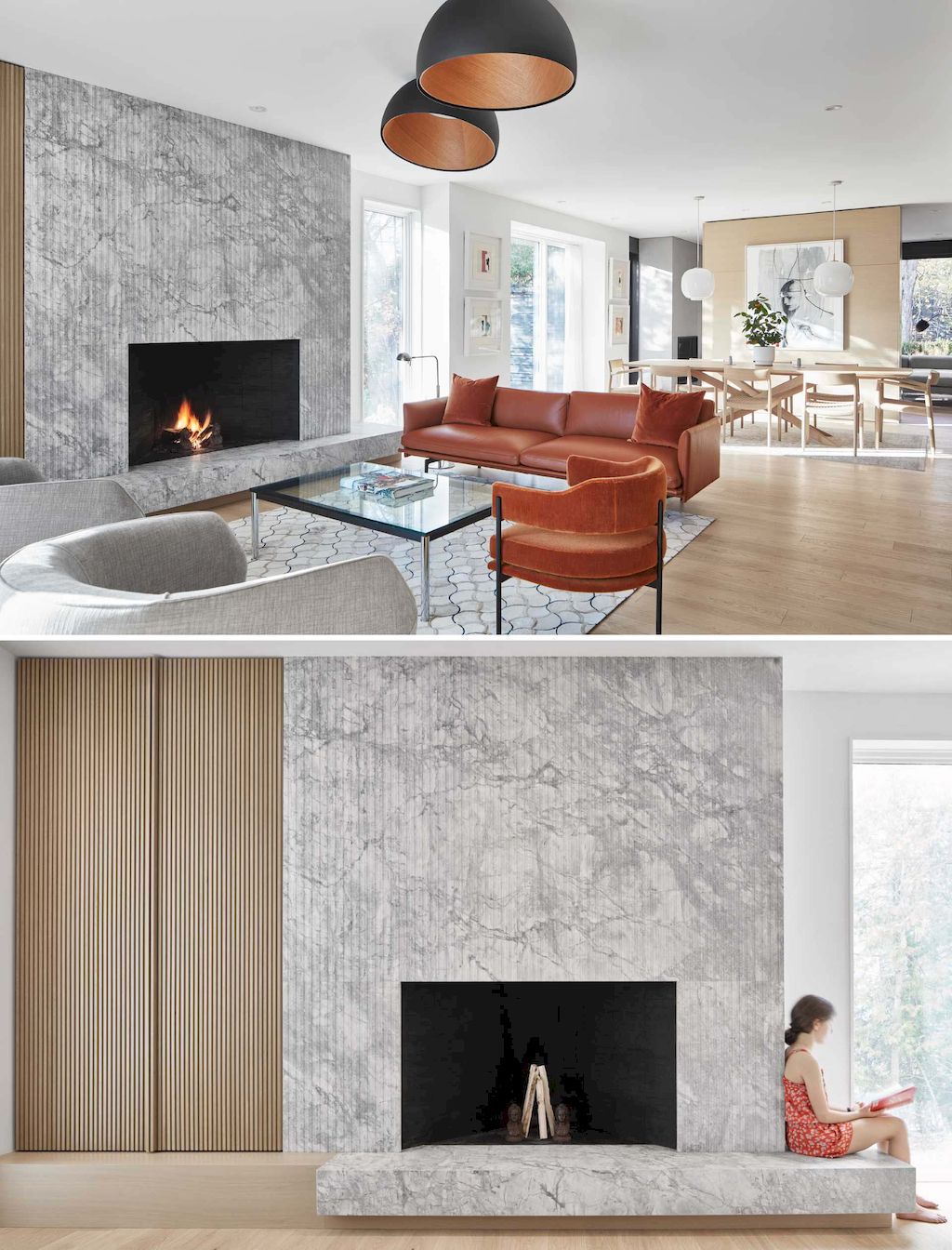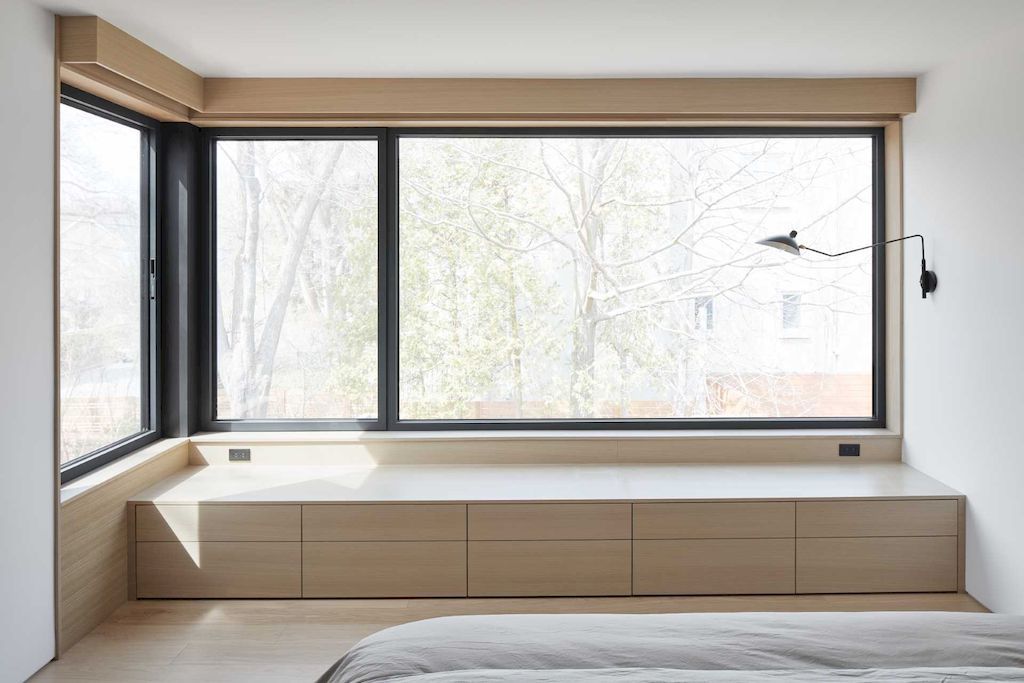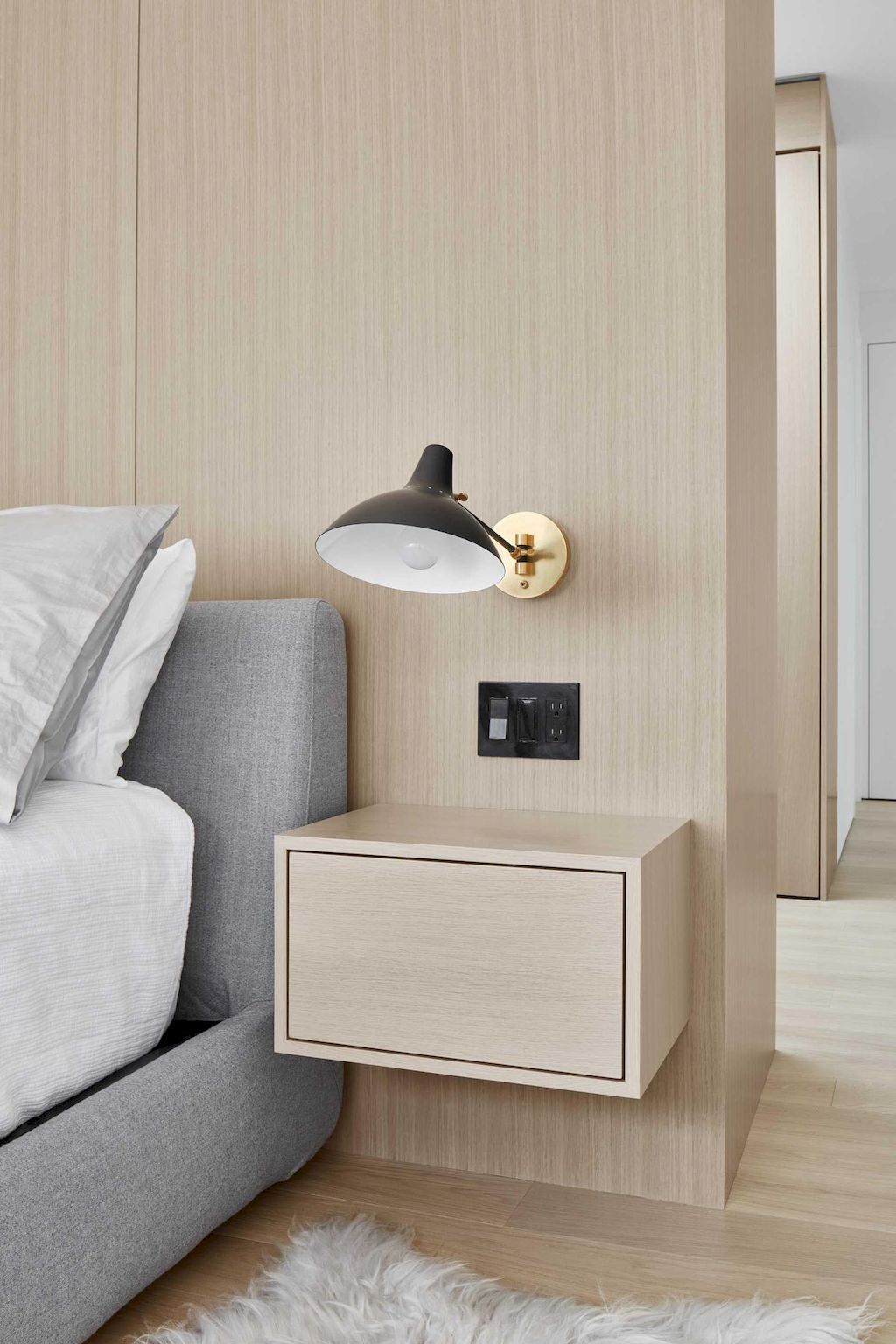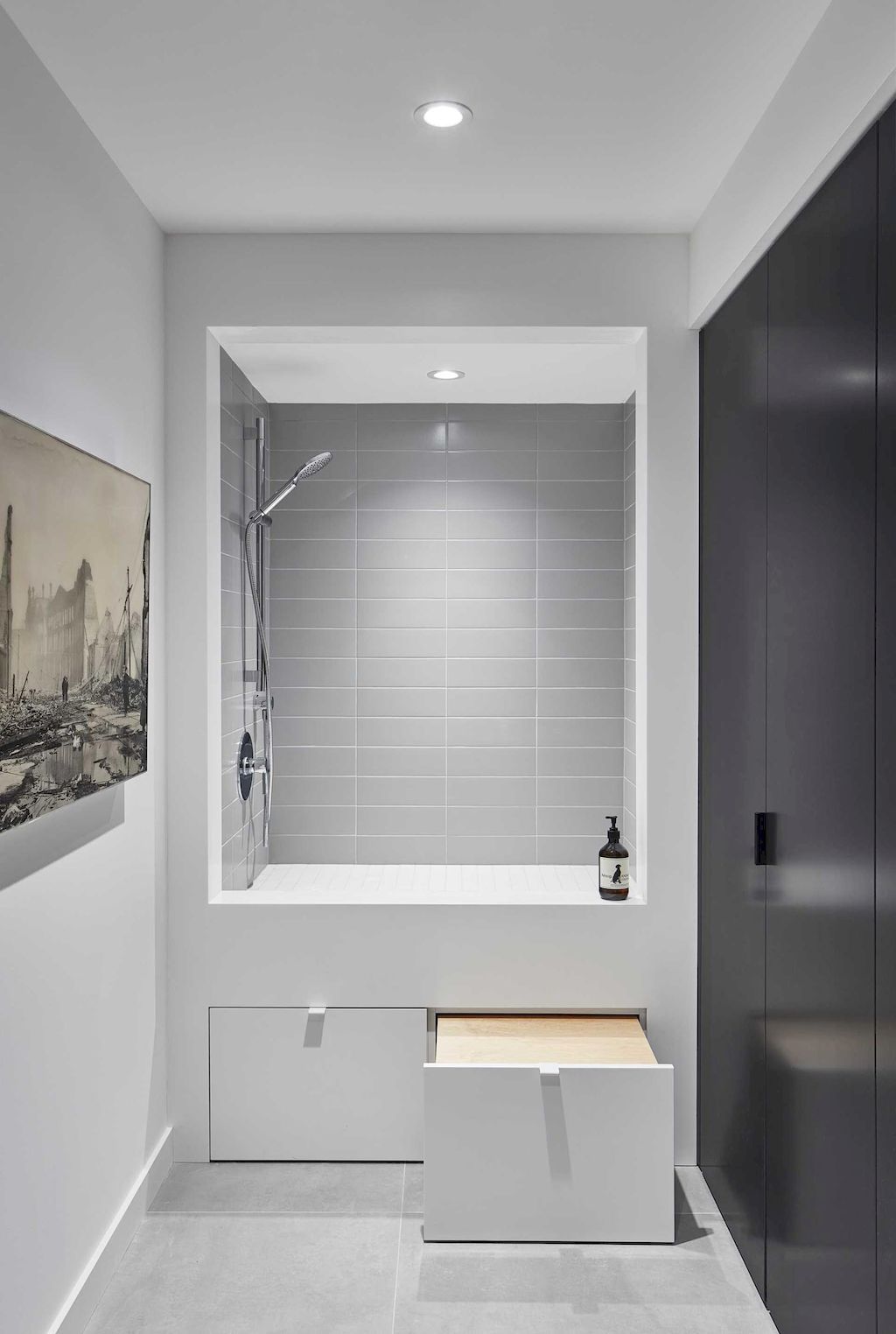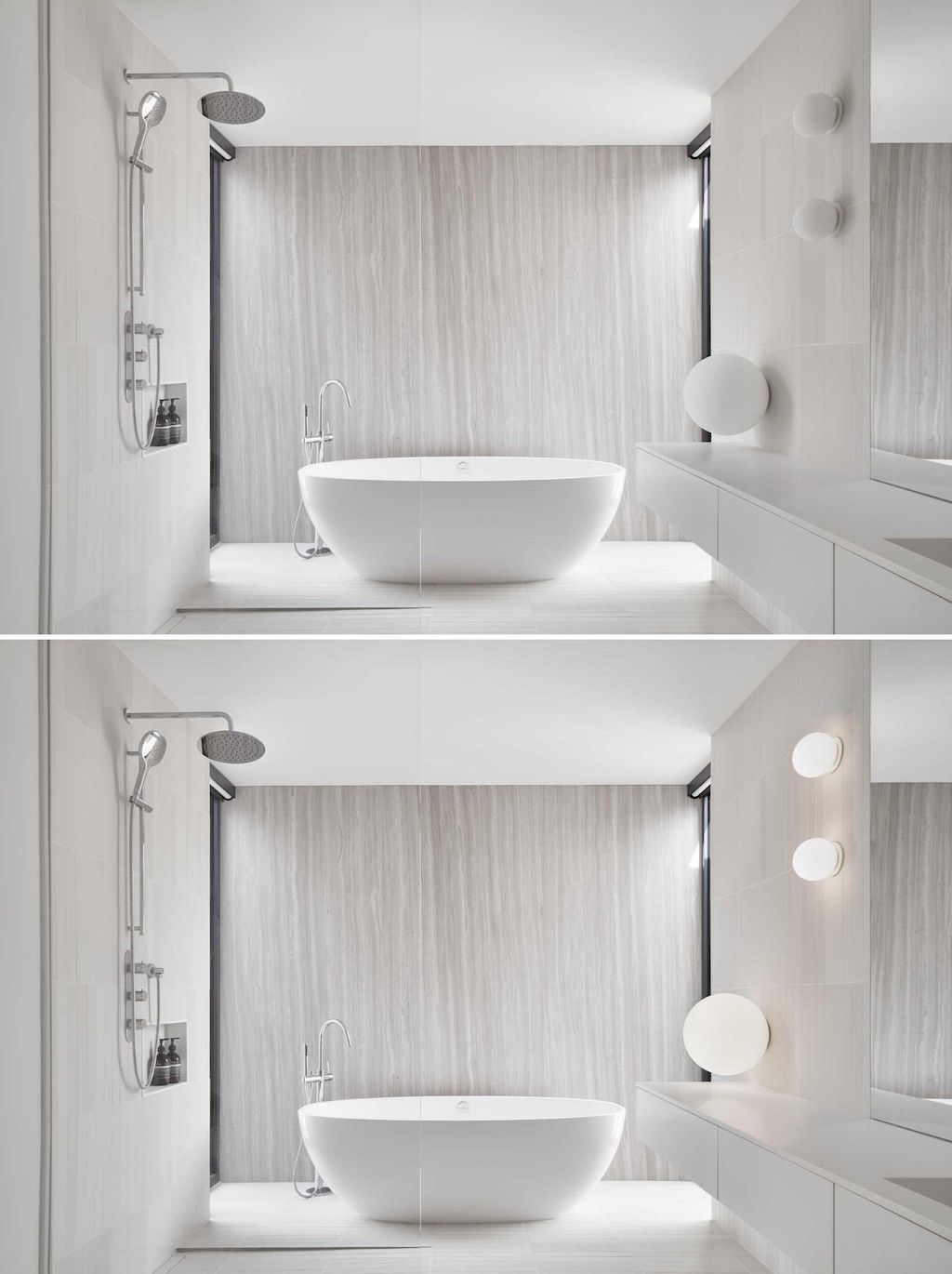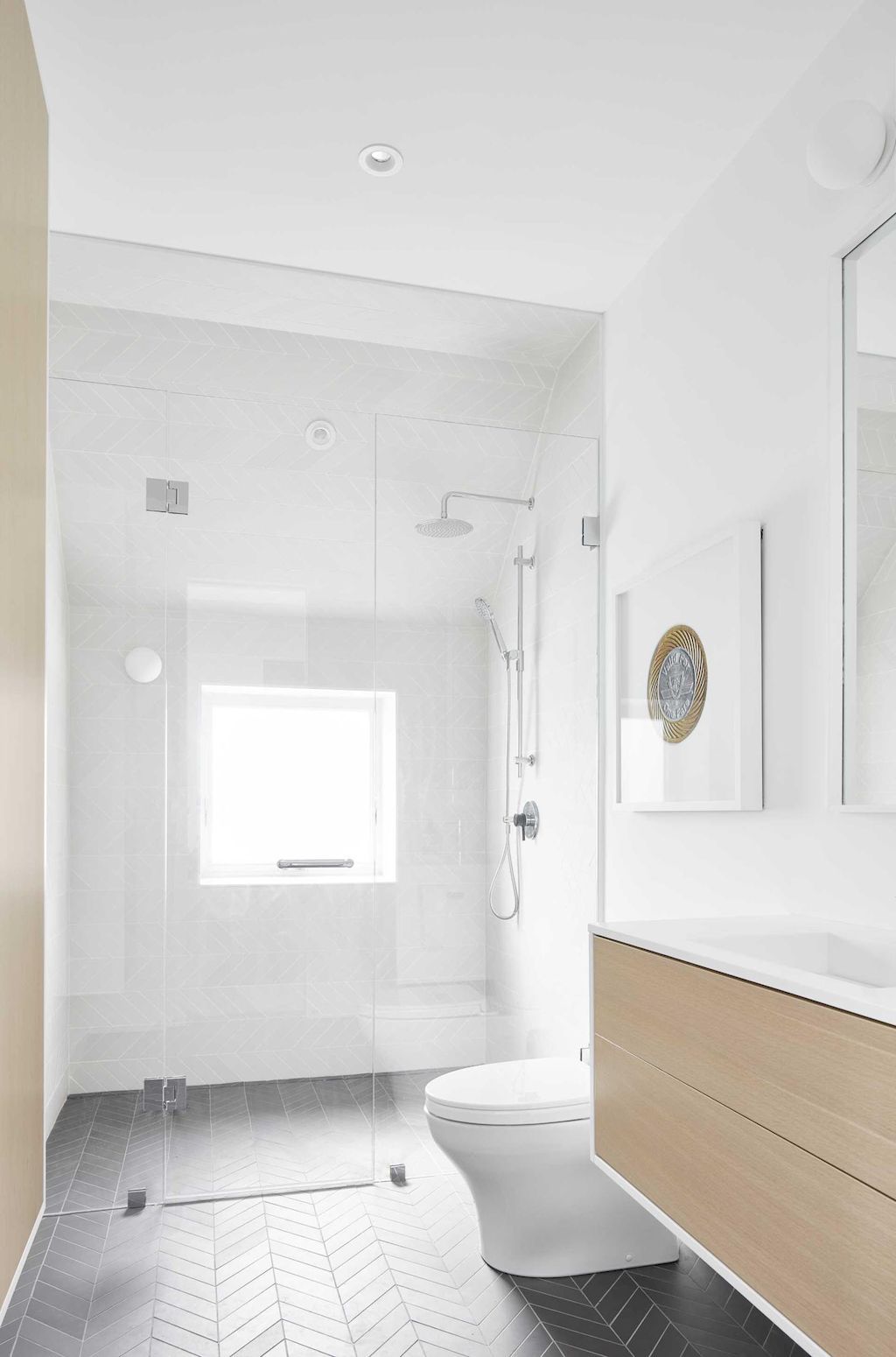 The Urban Farmhouse Gallery:
Text by the Architects: In the Urban Farmhouse, careful consideration of the architectural past taken to re-imagine a century old farmhouse as a contemporary home re-built on the site where it stood since the 1800's.
Photo credit: | Source: Post Architecture
For more information about this project; please contact the Architecture firm :
– Add: 32 Albany Ave, Toronto, ON M5R 3C3, Canada
– Tel: +1 416-516-6064
– Email: [email protected]
More Projects in Canada here:
---