Date of Publishing:
Architecture Design of Villa Diwani
Description About The Project
Nestled in the heart of Sharjah, UAE, Villa Diwani stands as a unique testament to the seamless interplay of architectural finesse and the captivating world of Arabic calligraphy. Commissioned by passionate art enthusiasts with a deep appreciation for calligraphy, this villa transcends conventional boundaries, creating a space that harmoniously blends functional living with artistic expression.
The visionary owner, a dedicated patron of Arabic calligraphy, played a pivotal role in shaping Villa Diwani's design. Reflecting the owner's commitment to preserve and celebrate the beauty of calligraphy in a contemporary setting, the villa becomes a canvas where the art form intertwines with the architectural narrative.
Villa Diwani blurs the lines between a residence and an art gallery. Also, transforming into a living masterpiece where calligraphy becomes an integral part of the aesthetic experience. From classical to contemporary forms, the villa showcases calligraphy as both ornamentation and an essential design element. Renowned regional artists' original works are meticulously recreated using stone, metal, or glass mosaics. And ensure that the art maintains its essence while seamlessly integrate with the villa's design.
In architecture, Villa Diwani represents a harmonious blend of form and artistry, showcase how calligraphy can influence and enrich the built environment. Upon completion, the villa attracted artists to curate surfaces for displaying their artworks, turn it into a living testament of artistic collaboration. As one explores the corridors, courtyards, and interior spaces, it becomes evident that Villa Diwani encapsulates the essence of artistic synergy. Also, striking a perfect balance between form and function.
The Architecture Design Project Information: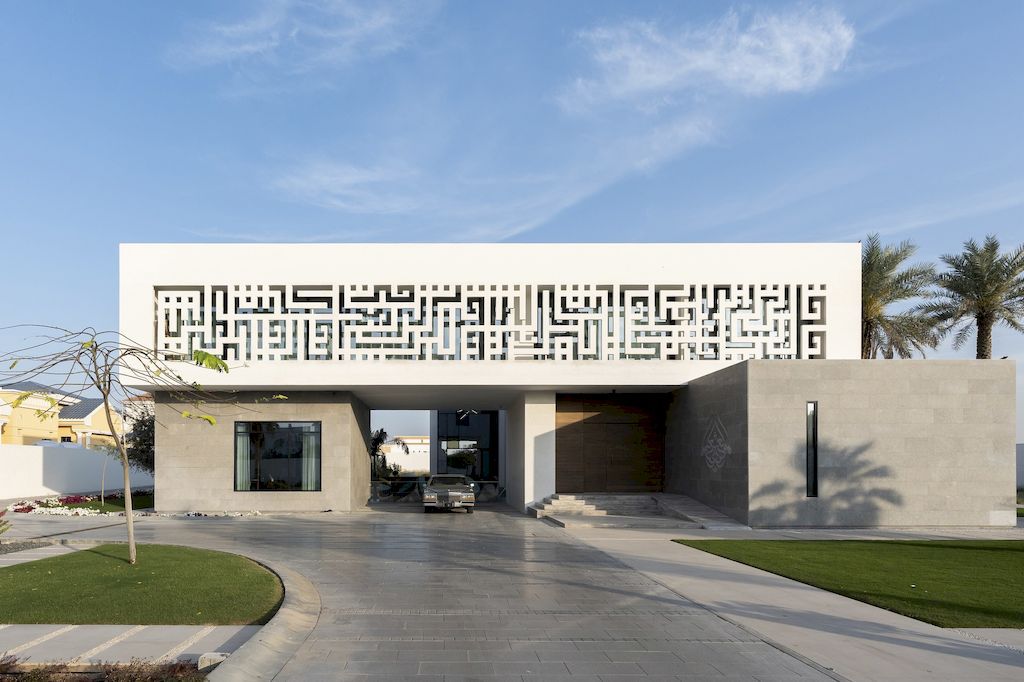 Approaching Villa Diwani, the eye greeted with a striking sight — a white stone – clad structure adorned with skillfully carved Kufic script atop smaller grey stone – clad elements. This initial impression sets the tone for the artistic journey within.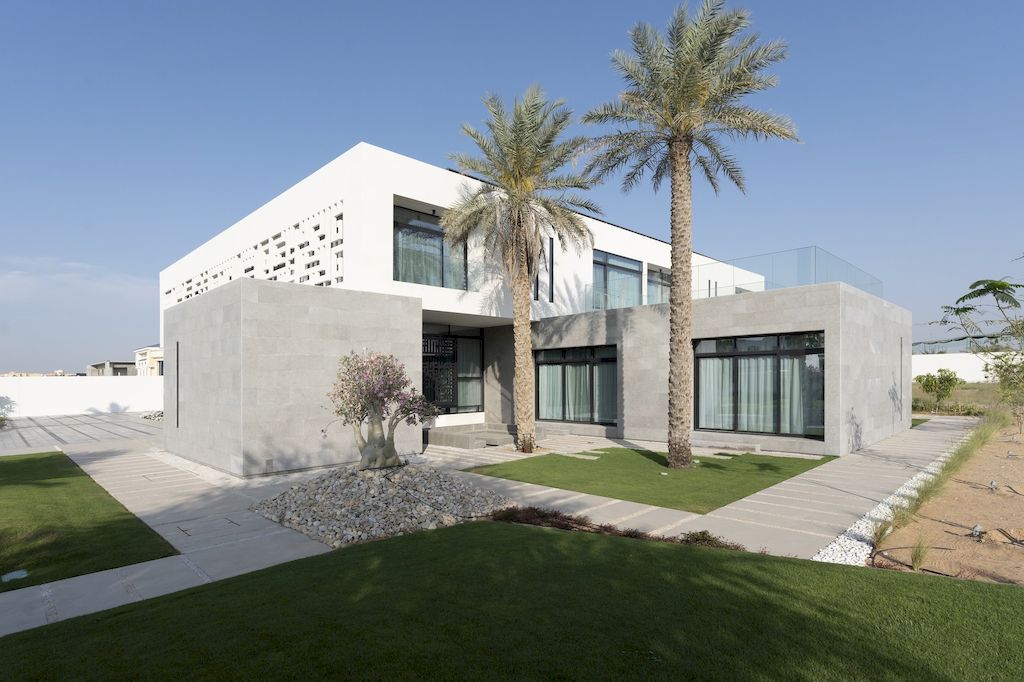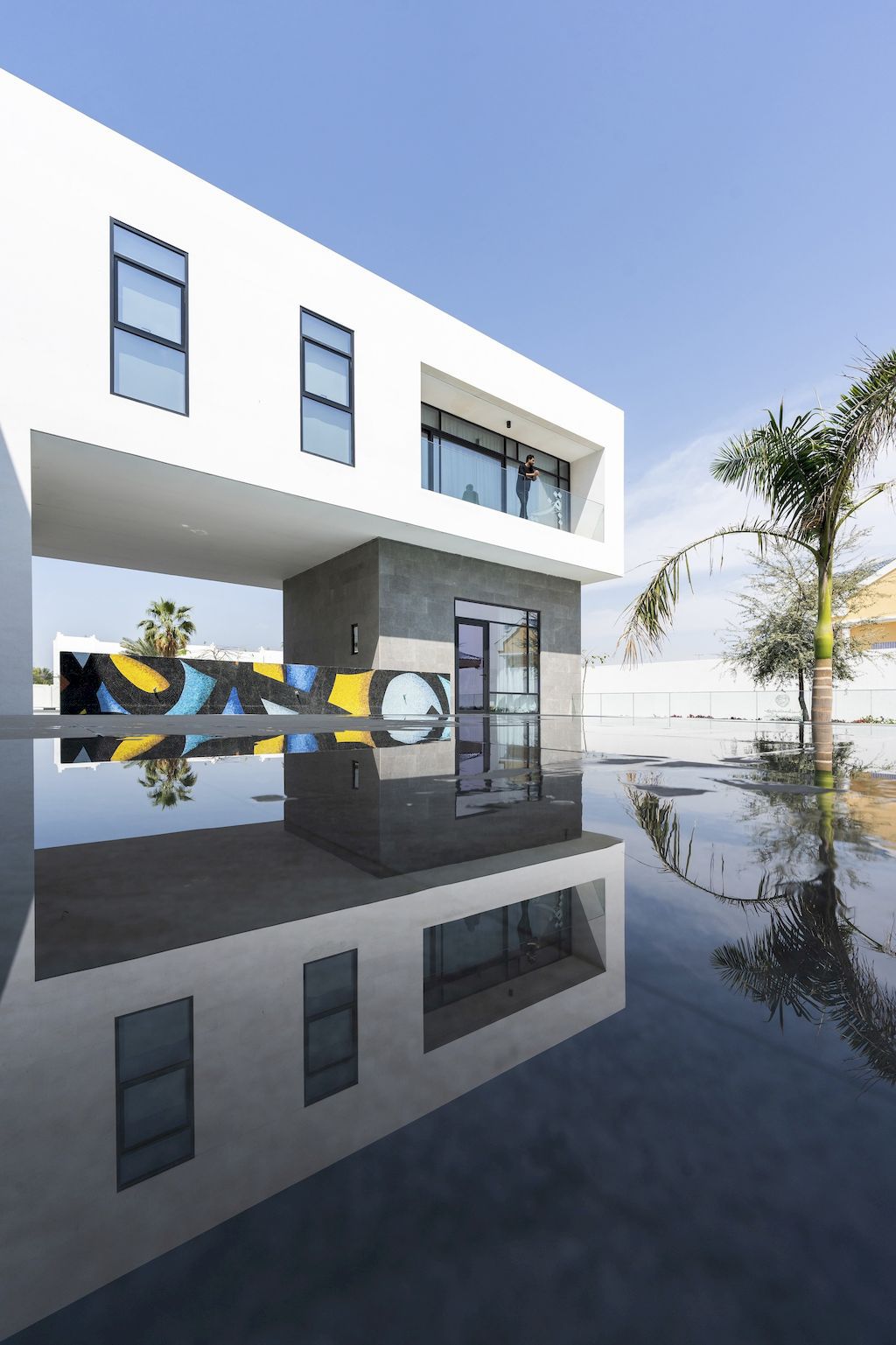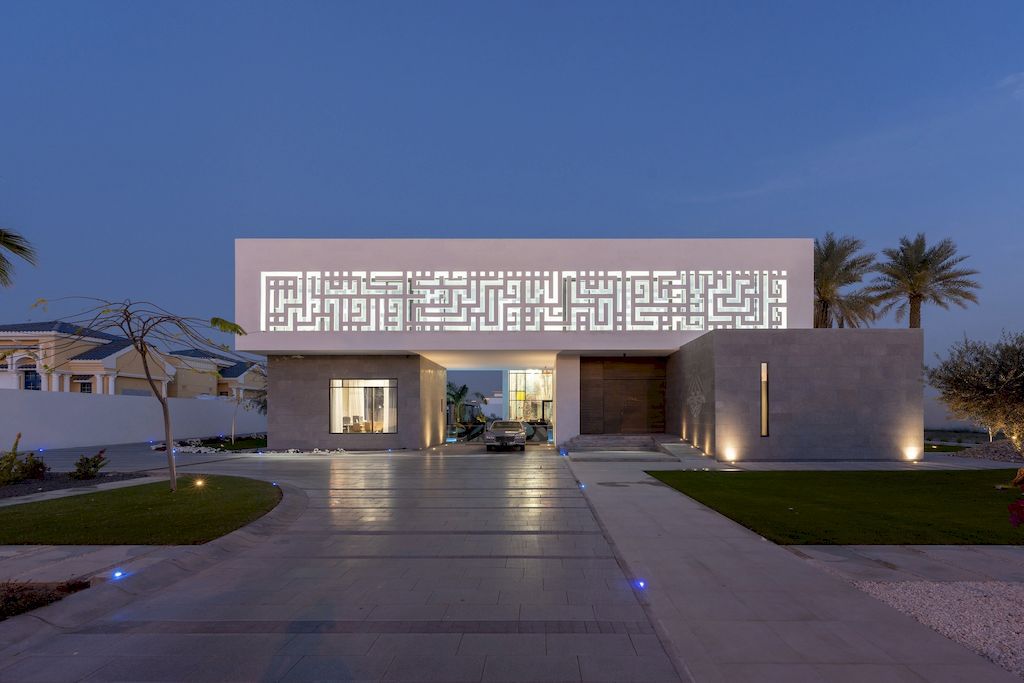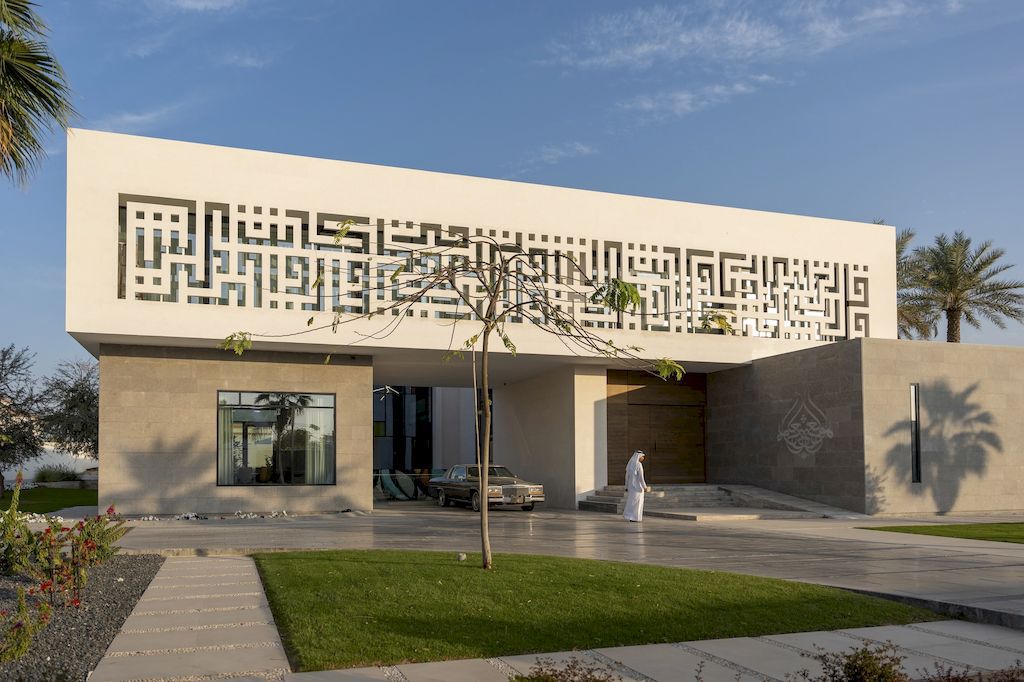 The villa's layout is structured around a central axis, with spaces thoughtfully distributed on either side, give rise to courtyards designed for specific functions.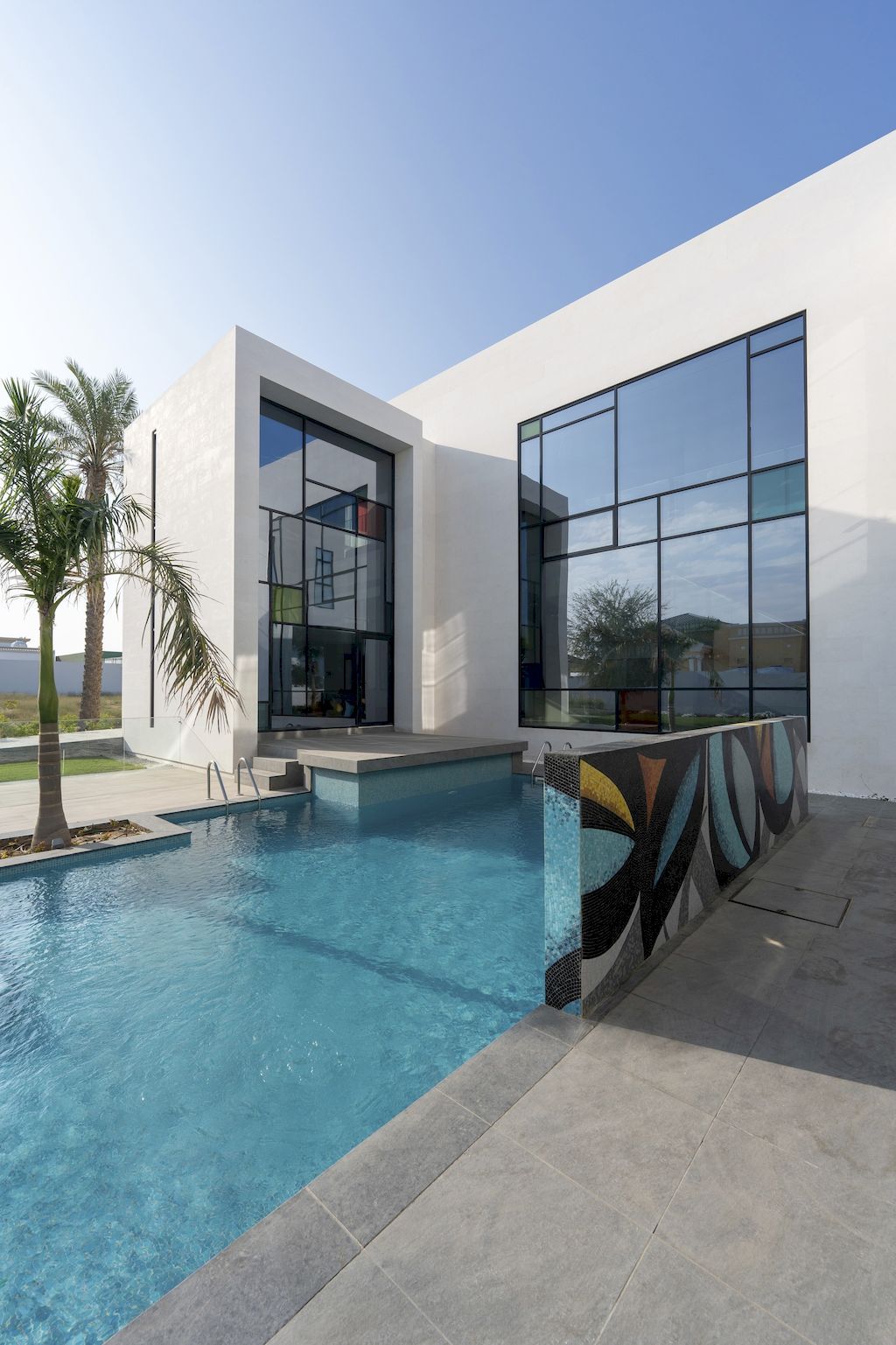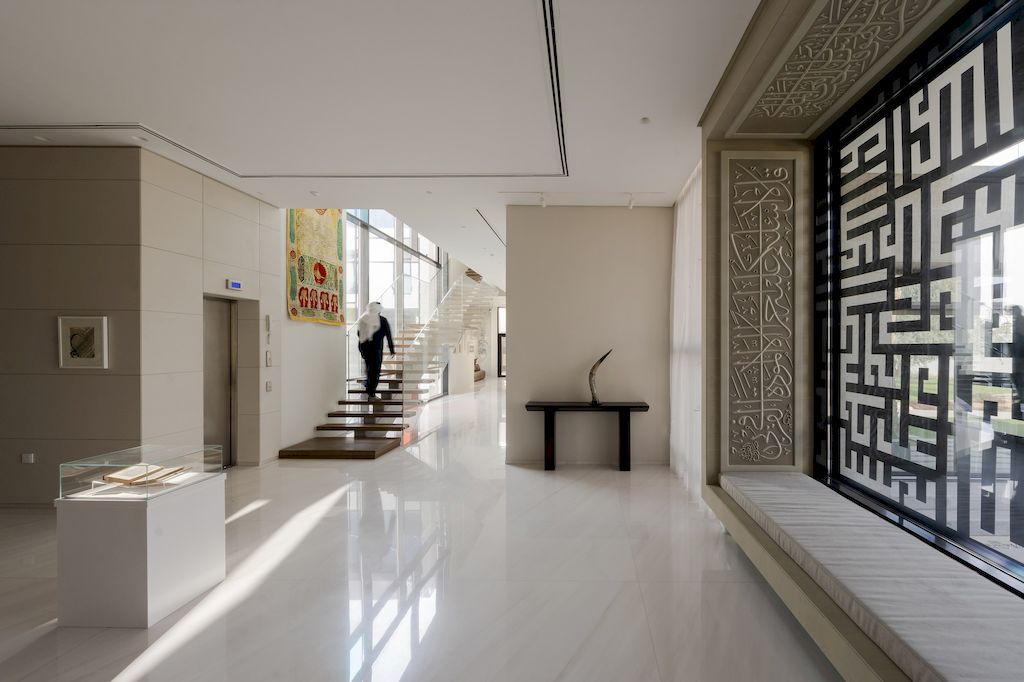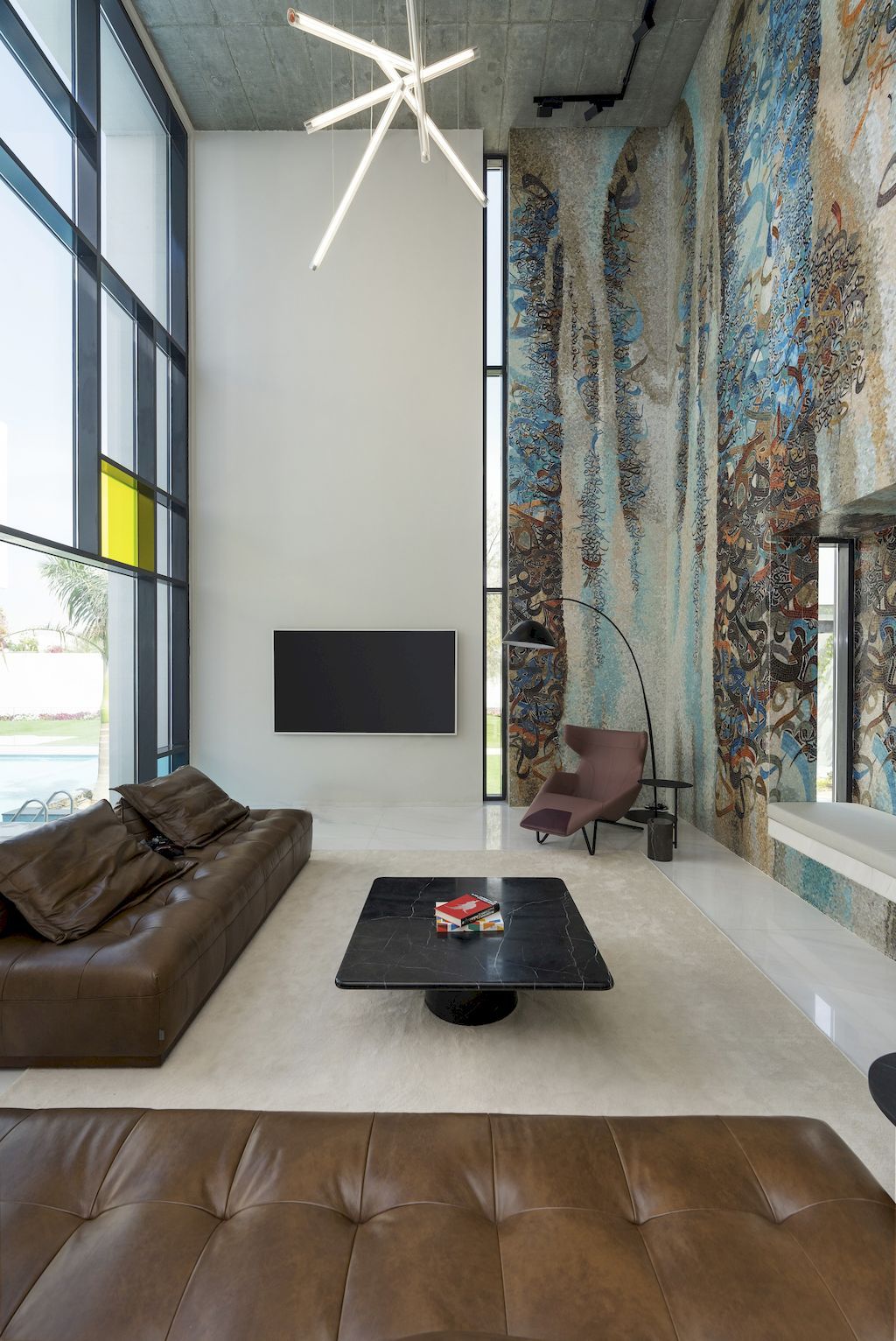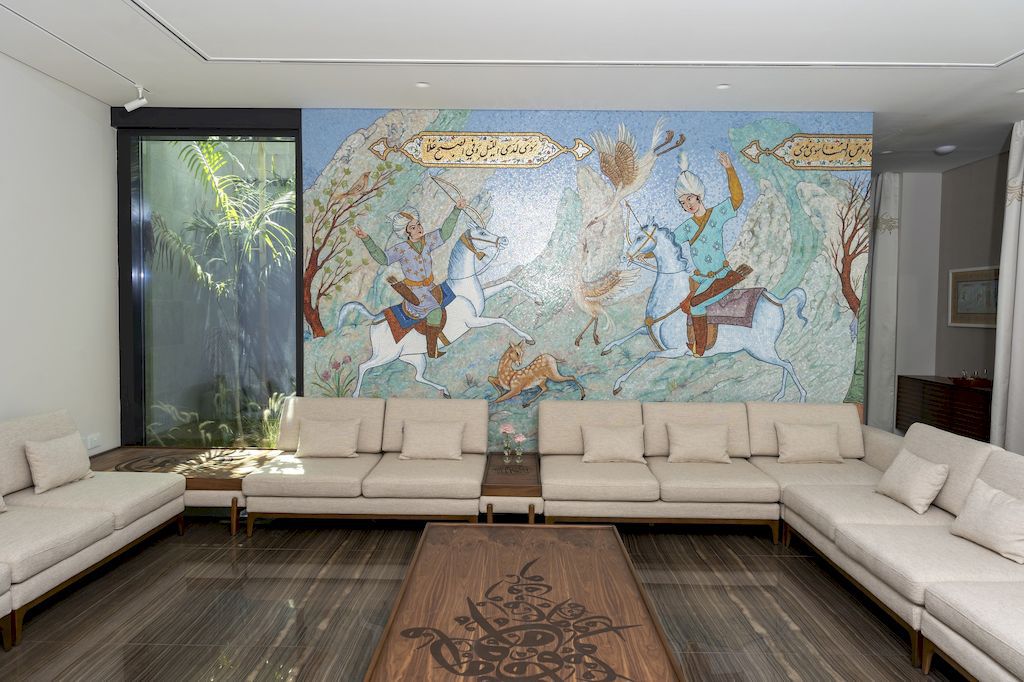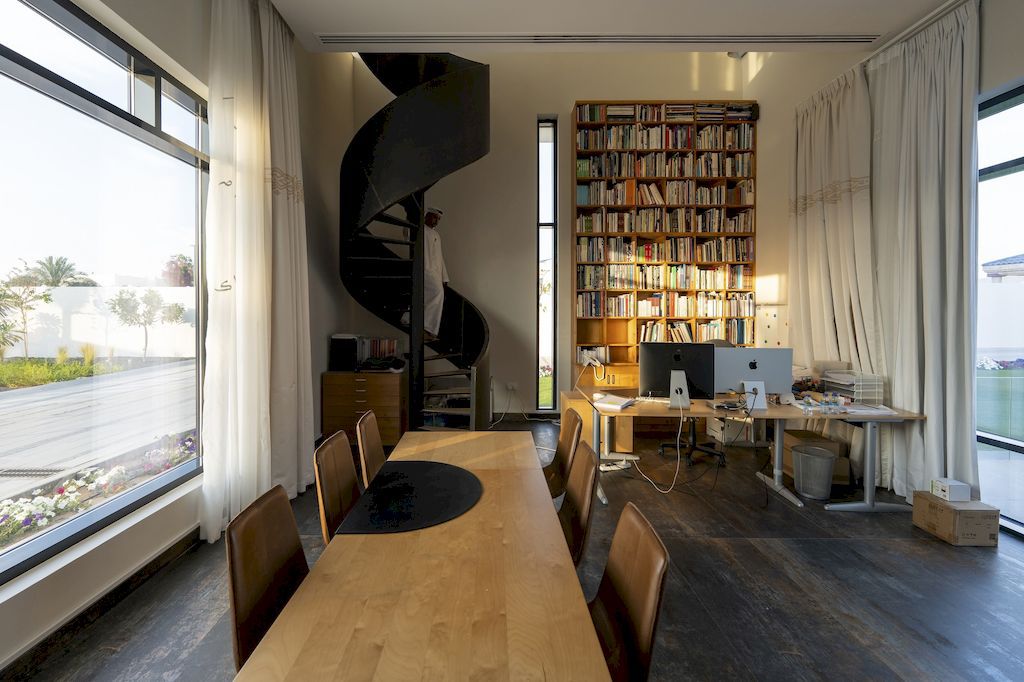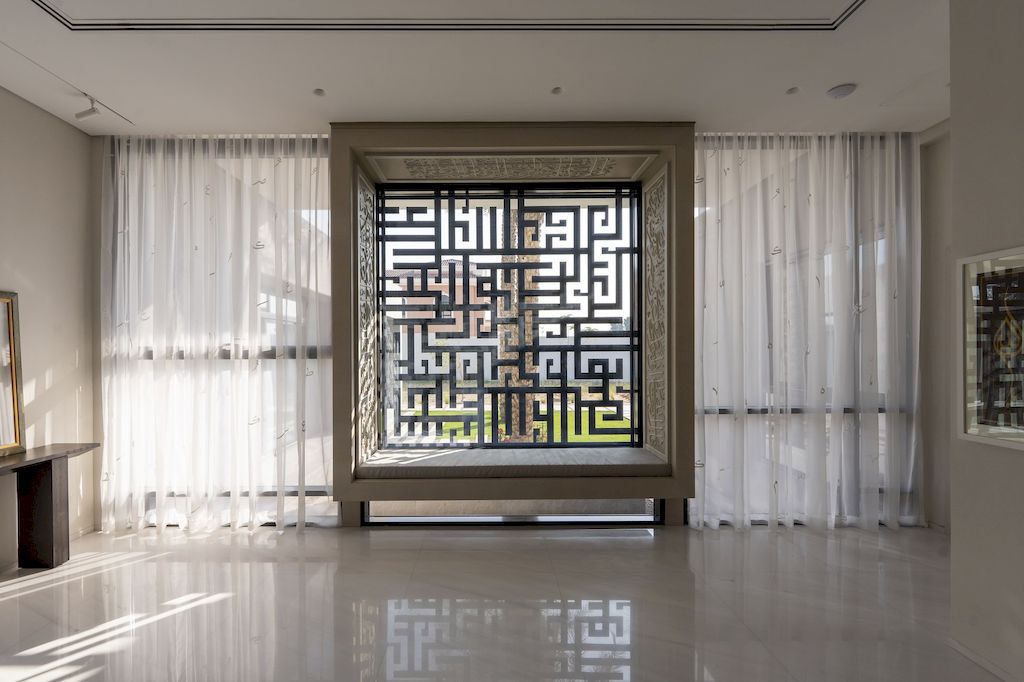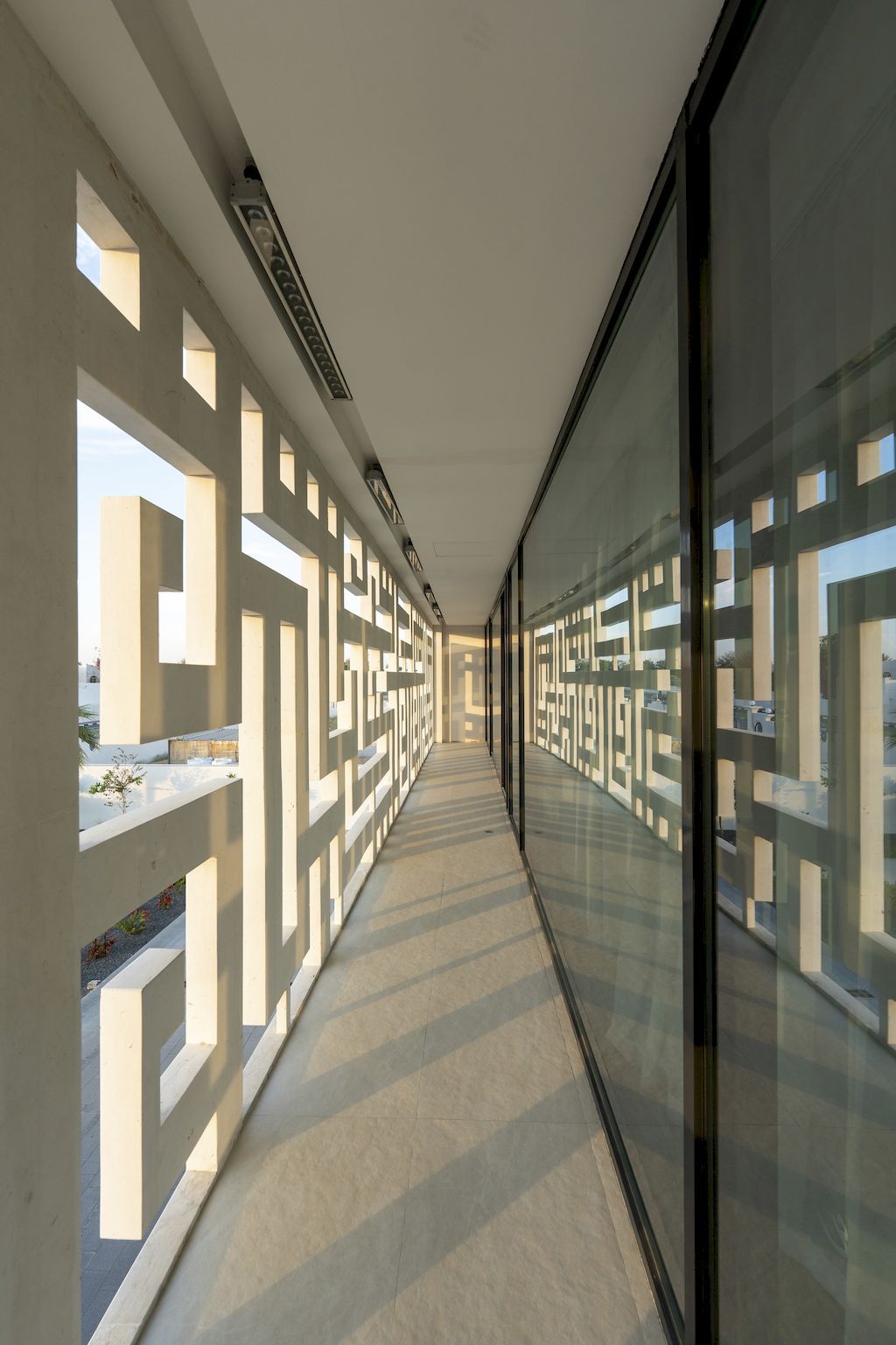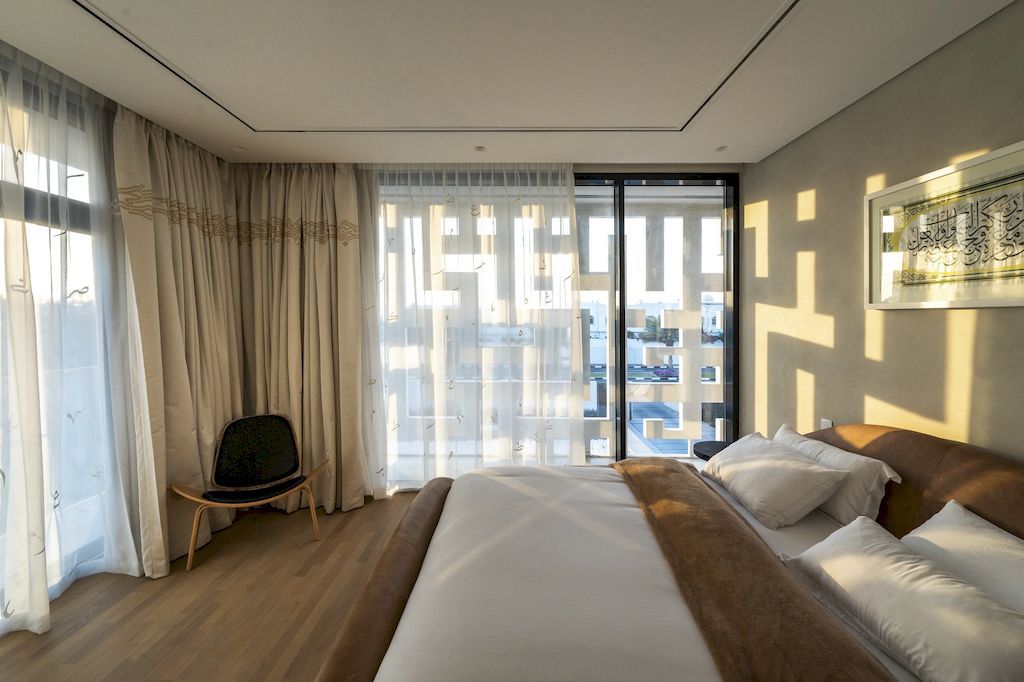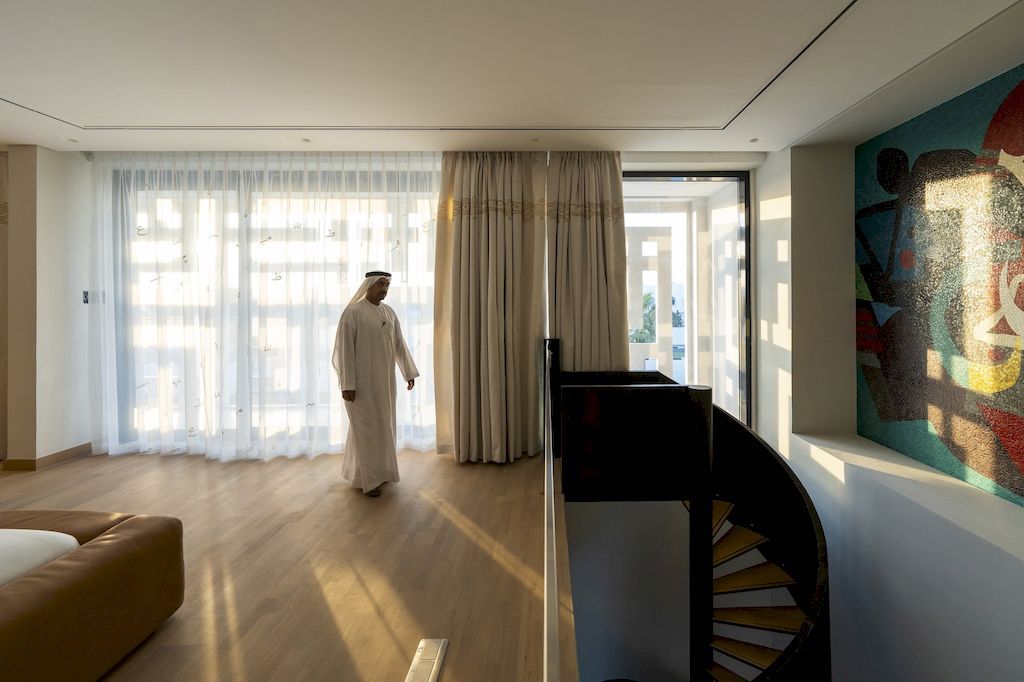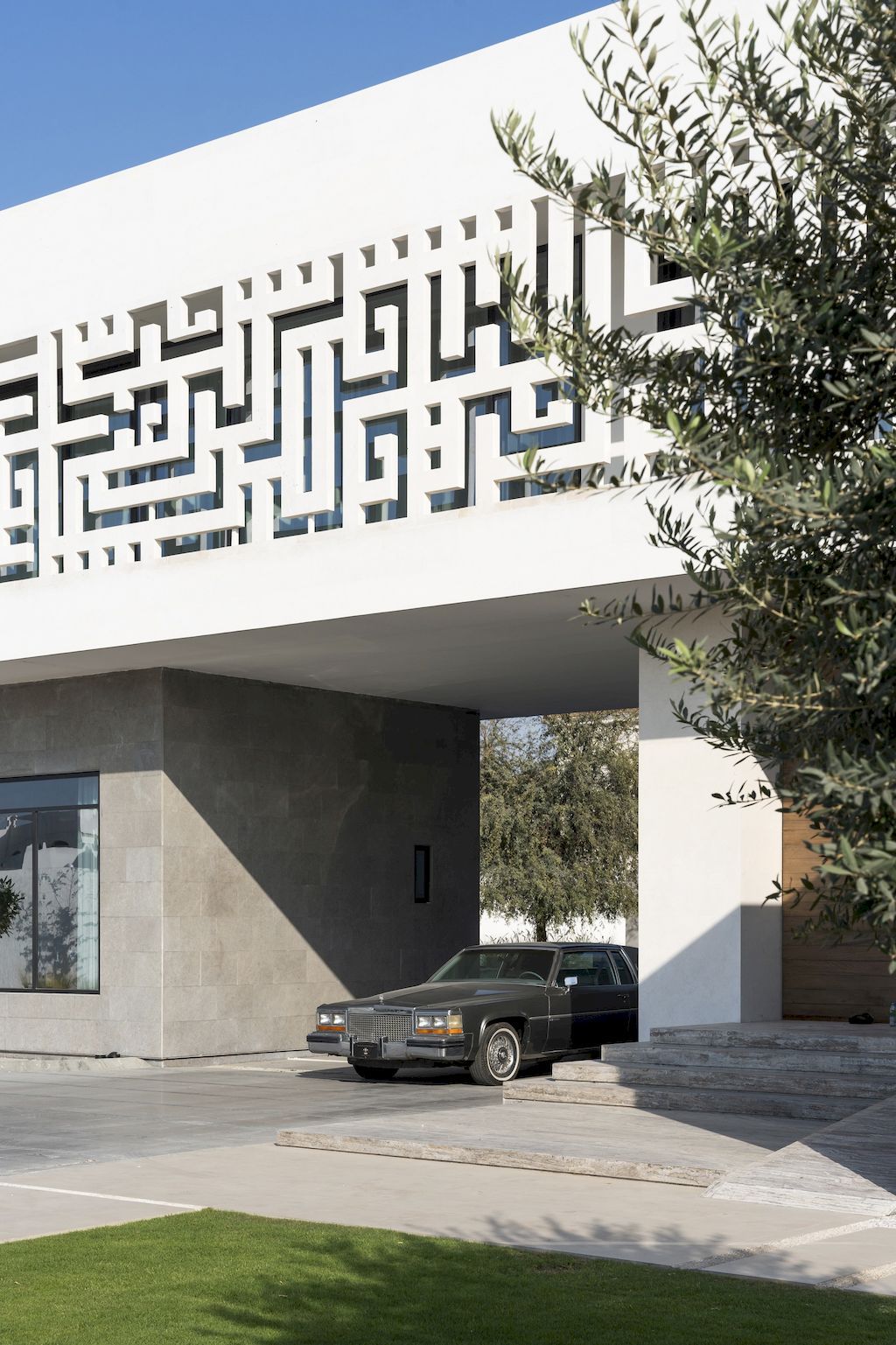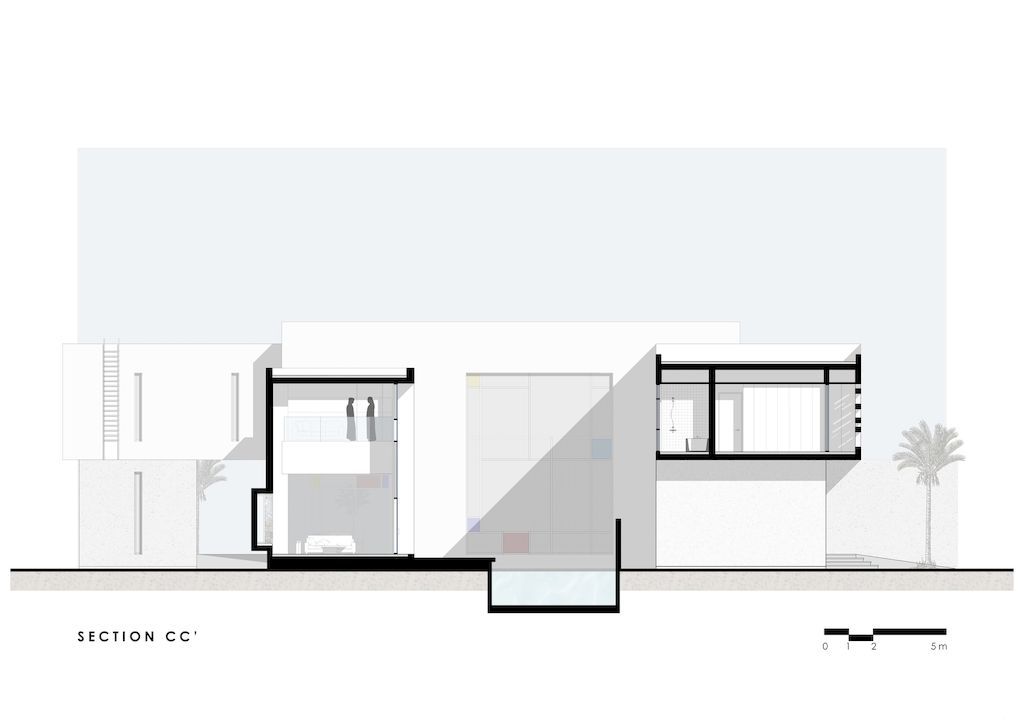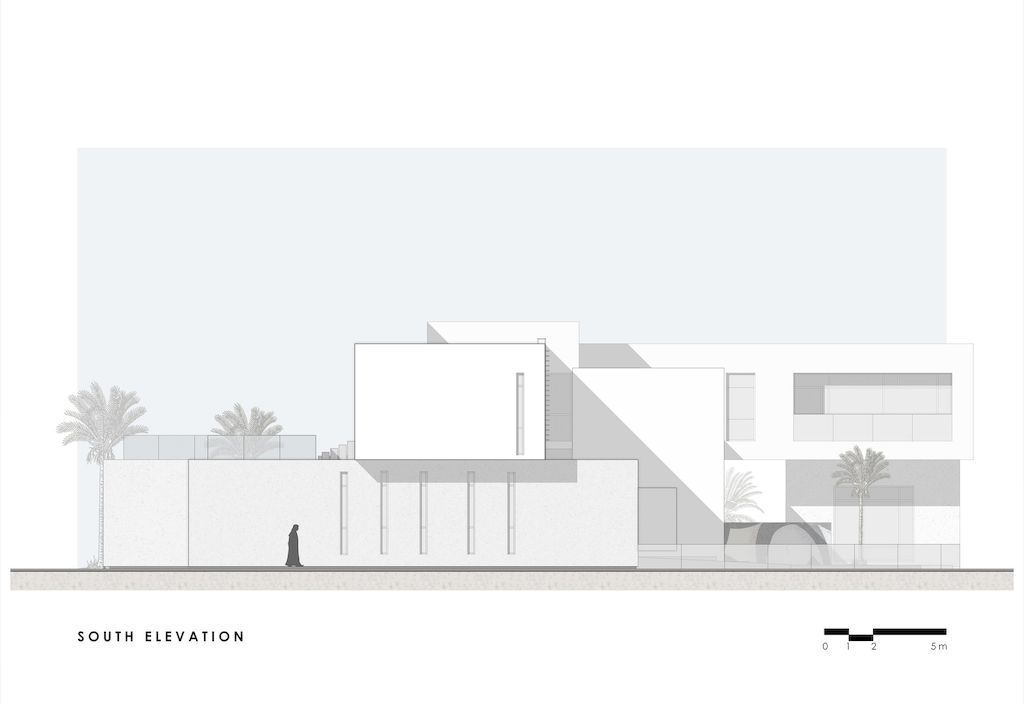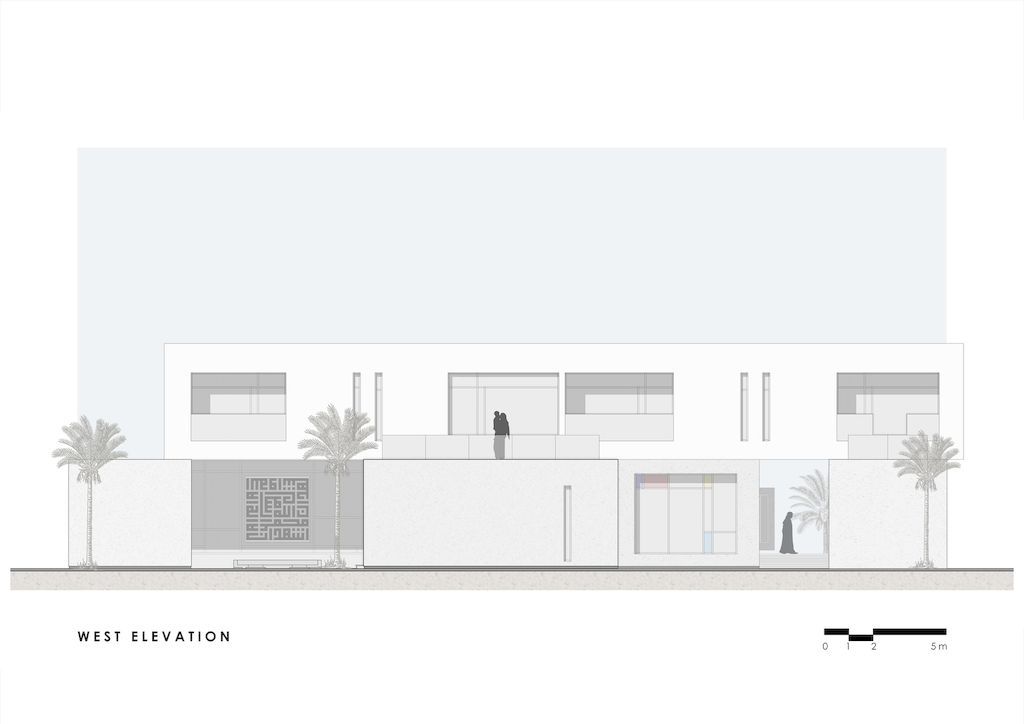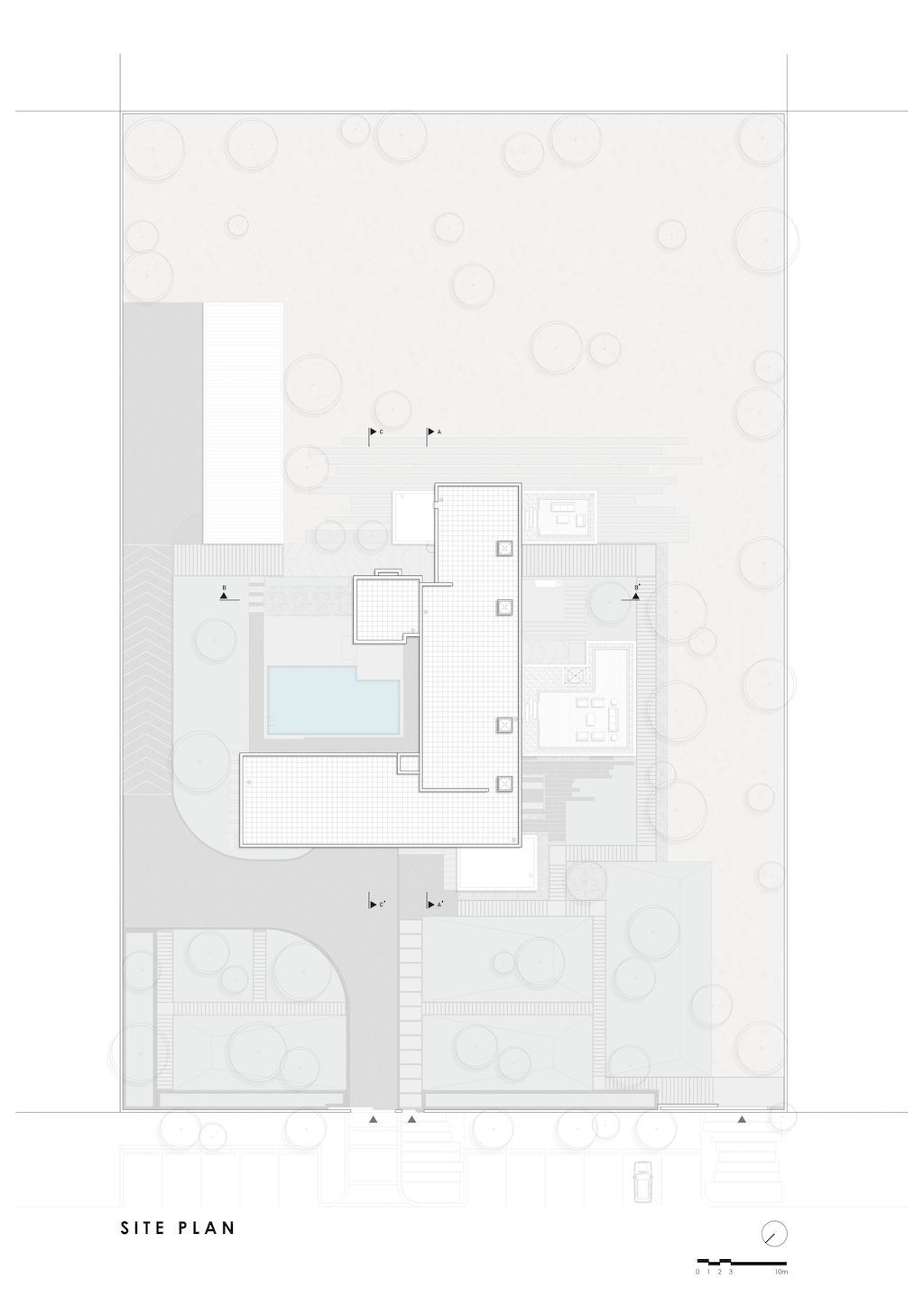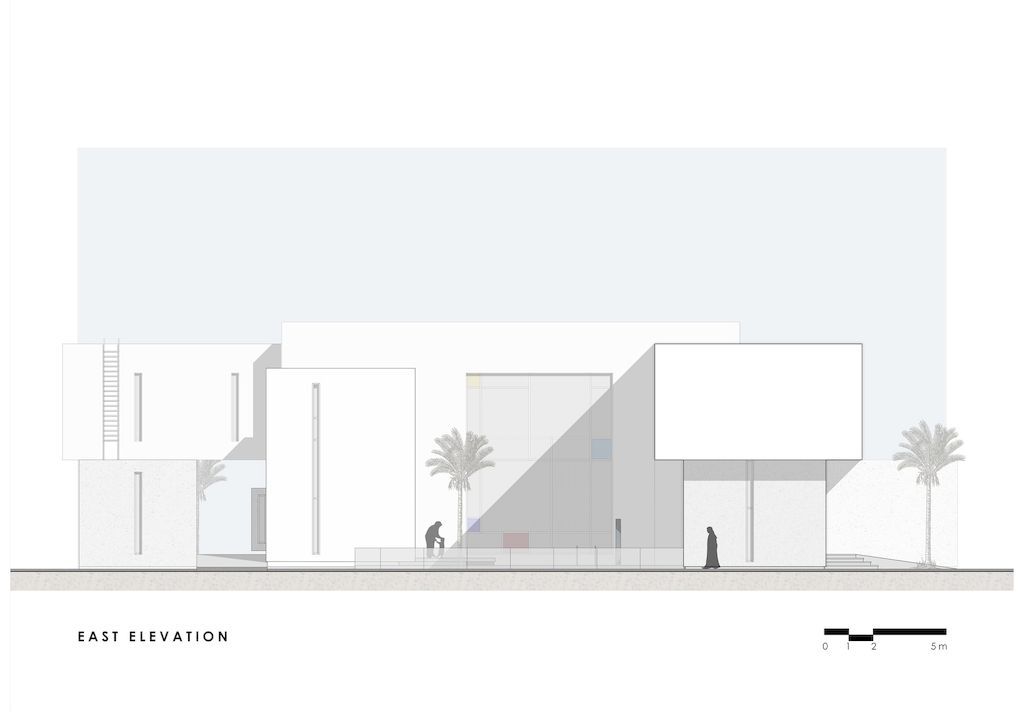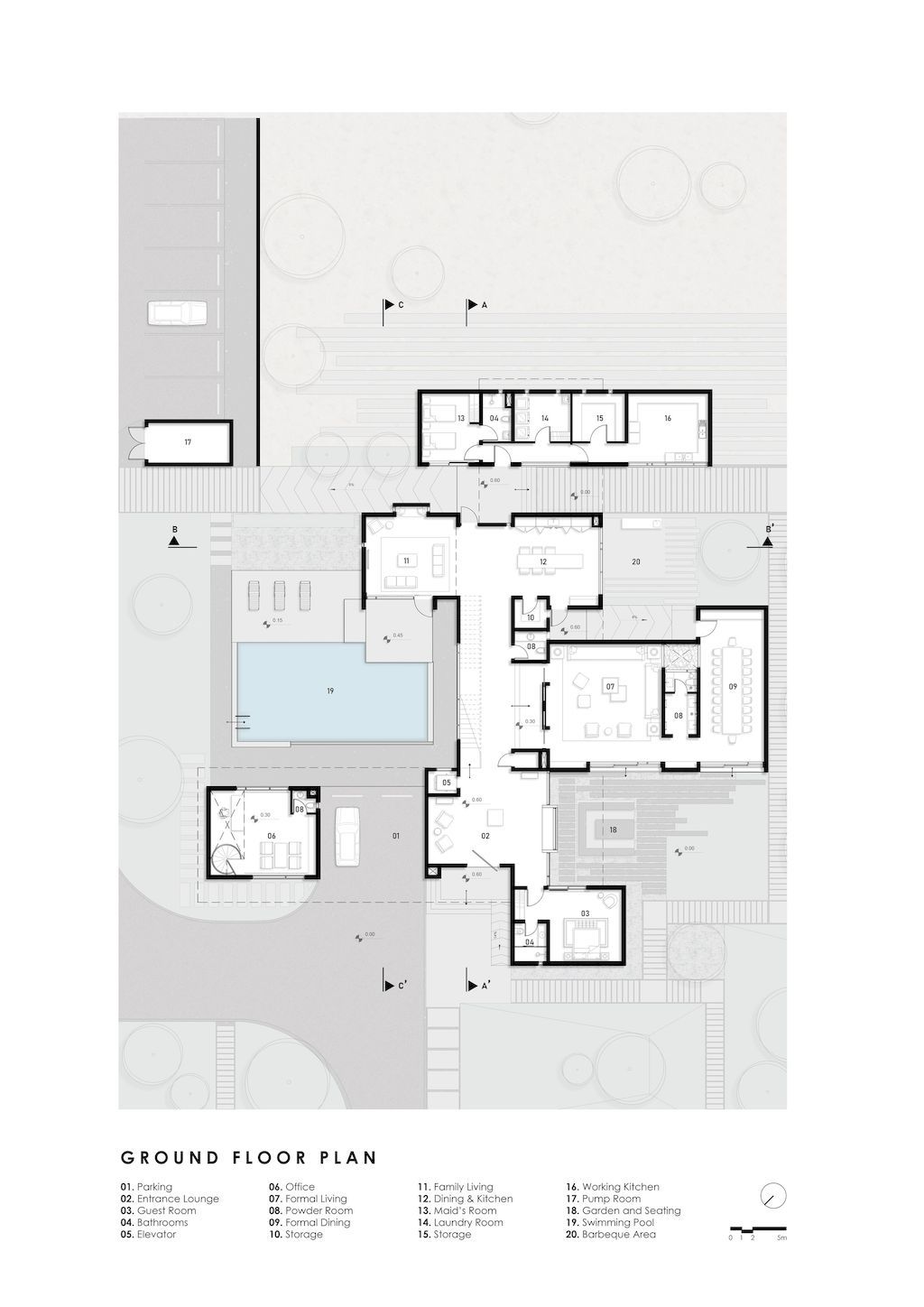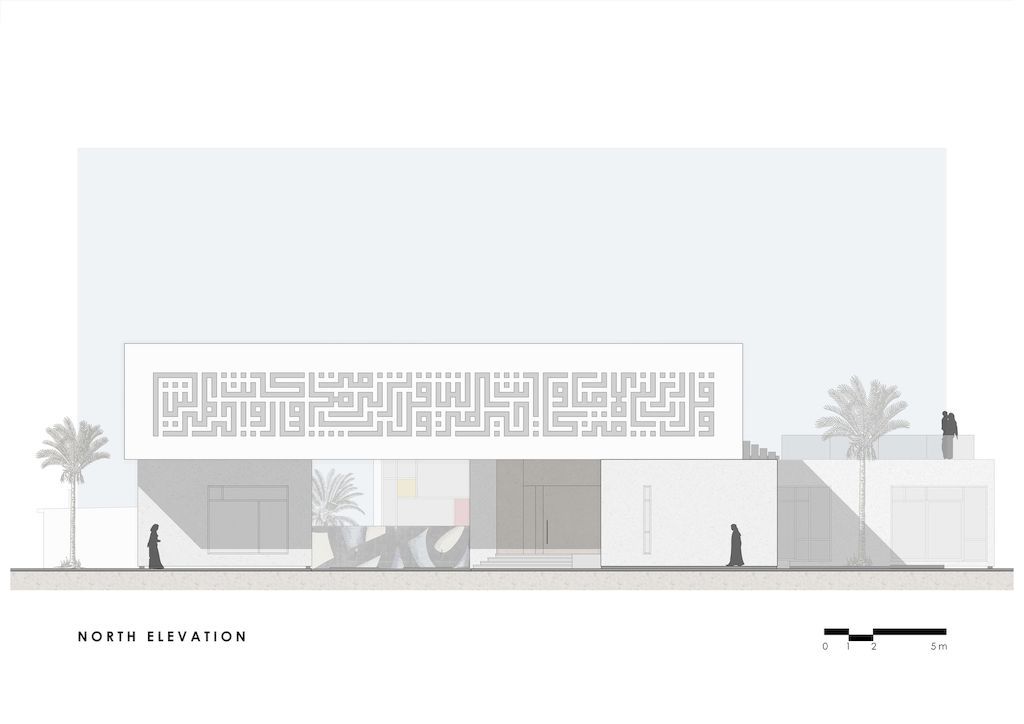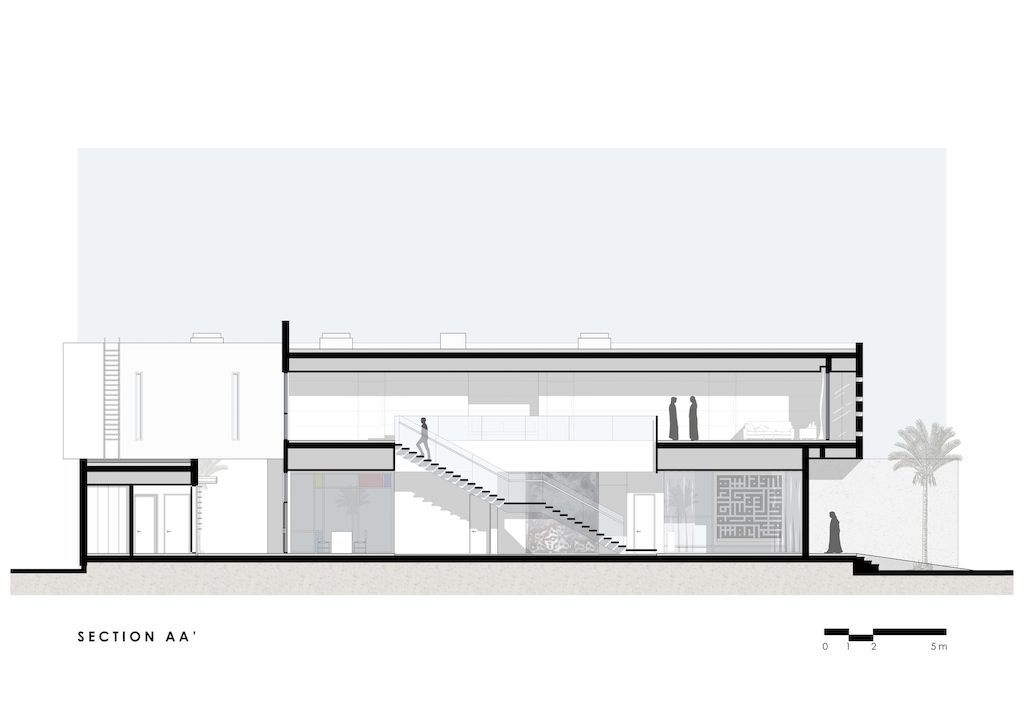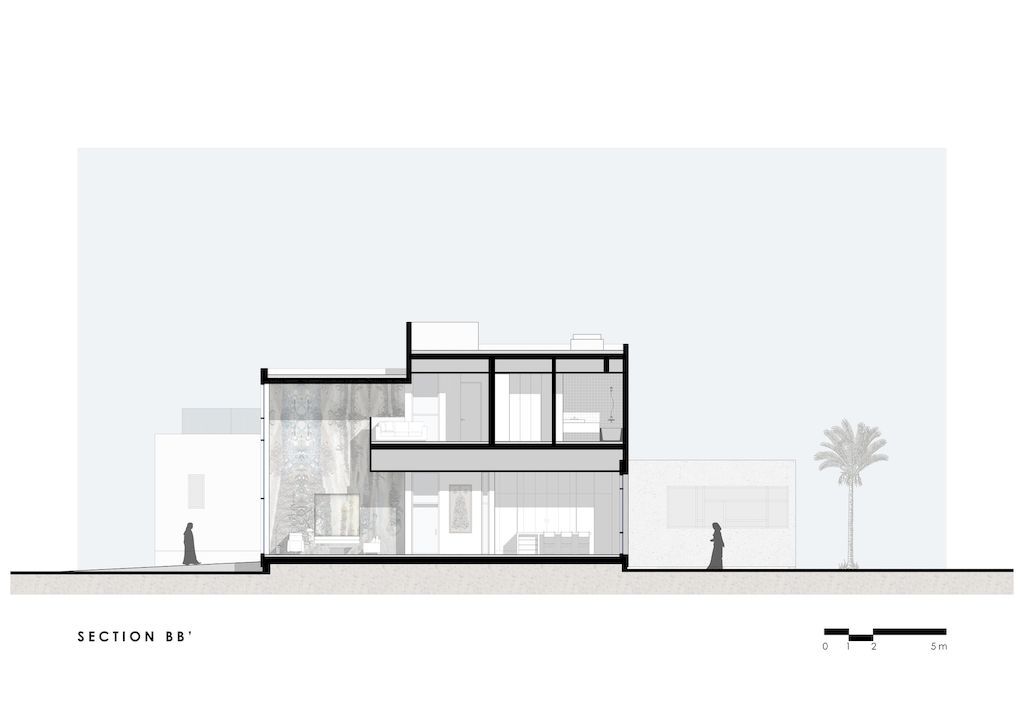 The Villa Diwani Gallery: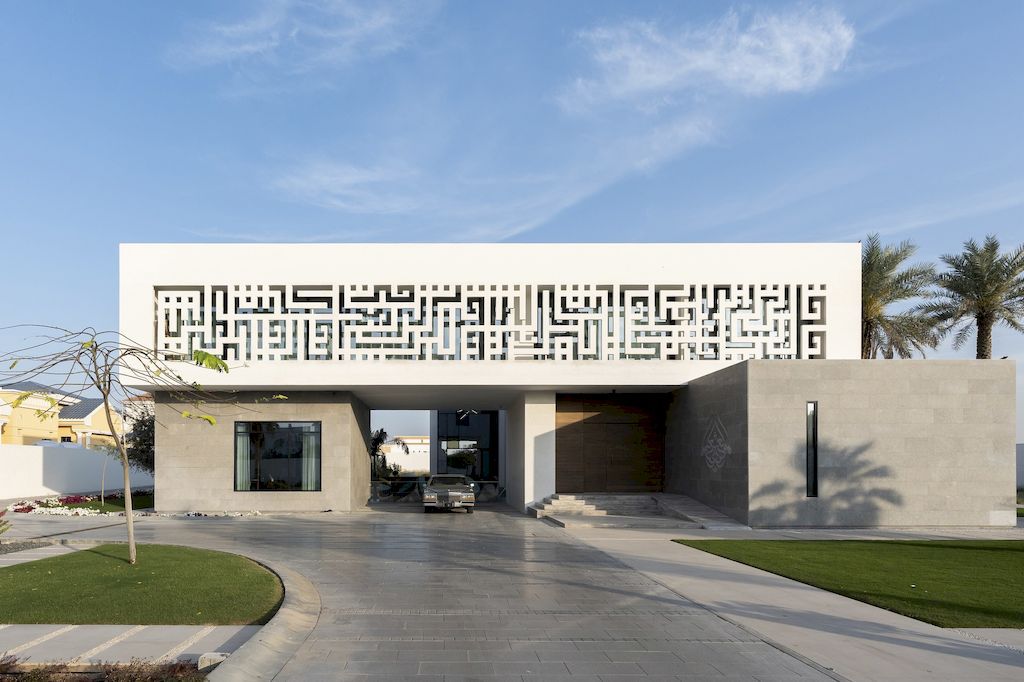 Text by the Architects: Nestled in Sharjah, UAE, Villa Diwani is a unique testament to architectural finesse and Arabic calligraphy interplay. Commissioned by art enthusiasts keen on calligraphy, the villa seamlessly marries these two worlds. Also, creating a space that reflects functional living and artistic appreciation. The visionary owner of Villa Diwani is a dedicated patron of Arabic calligraphy whose unwavering passion was integral in shaping the villa's design. Villa Diwani reflects the owner's commitment to preserving and celebrating the beauty of calligraphy in a contemporary setting.
Photo credit: Shoayb Khattab | Source: Shape Architecture Practice + Research
For more information about this project; please contact the Architecture firm :
– Add: Team Business Center – Office 205 – Industrial Area_15 – Industrial Area – Sharjah – Uae
– Tel: +971 6 544 2555
– Email: info@shape.ae
More Projects in UAE here:
---