Nero Villa in Spain – Exceptional Modern Sea View Masterpiece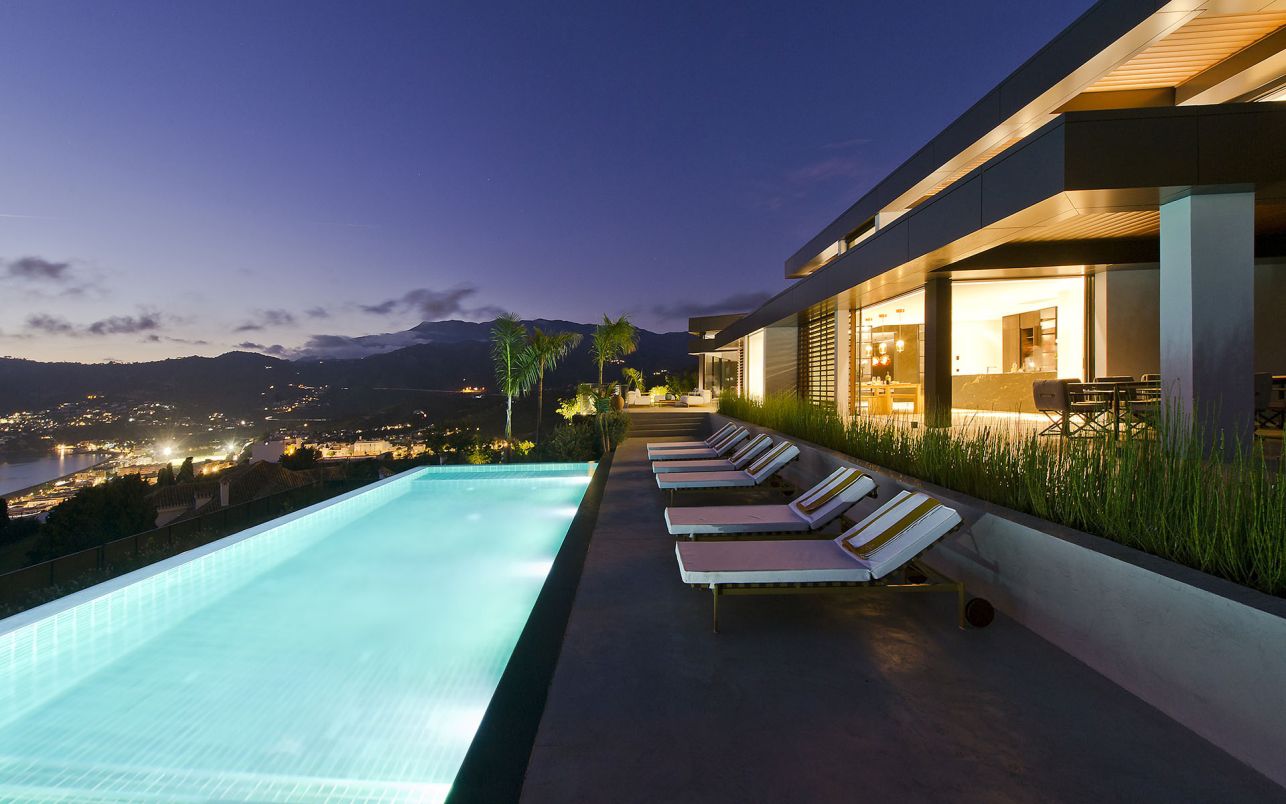 2019 Brand new Nero Villa in Spain with 5,000 square feet of chastity Spanish hillside and super-stylish both indoor and outdoor. Floor to ceiling Windows frame offer stunning panoramic views over the Bay of La Herradura; excellent and flood this luxury villa with light. The main mansion including 4 ultra modern, luxurious bedrooms.
The architectural view is carefully and clearly handled throughout this wonderful villa; with its glossy and modern feel throughout and the highlight is its striking black facade. An intelligent control system allows for easy control of temperature, lighting and blinds throughout the villa.
An impressive outdoor infinity pool next to an outdoor bar, dining area, barbecue facilities and a very private herb garden. Choose fresh mangoes, pomegranates; citrus fruits in well-tended gardens and then take in the stunning views of the coast and mountains of Seville. Nero Villa in Spain.
Photos: firefly-collection.com