Date of Publishing:
Architecture Design of Casa con Vista
Description About The Project
Casa con Vista designed by Studio Saxe llike a modern tropical haven in Costa Rica. Nestled in the scenic landscapes of Nosara, this house embodies a sleek, contemporary tropical home designed by Studio Saxe. This architectural gem is defined by its refined lines that flawlessly frame stunning ocean views, encapsulating a unique connection to the natural surroundings.
The concept of this residence emerges from the desire to seamlessly blend elegance with simplicity, providing an escape for clients seeking refuge from the harsh Canadian winters. The house design strategically highlights breathtaking vistas of the ocean and nearby mountains, focusing on elemental geometric forms that emphasize the residents' visual harmony with the stunning natural environment.
Achieving the perfect balance between a lightweight yet durable structure was paramount. The ground level offers social spaces effortlessly extending to a generous terrace and a pool. While the upper floor houses private areas with exceptional views. A double-height atrium floods the interiors with natural light, augmenting the sense of spaciousness and providing seclusion.
Casa con Vista harmonizes local teak wood with modern elements such as concrete and steel, employing prefabrication methods to ensure minimal on-site construction impact. It stands as a testament to the seamless integration of traditional and contemporary materials, showcase a fusion of innovation and heritage.
The Architecture Design Project Information: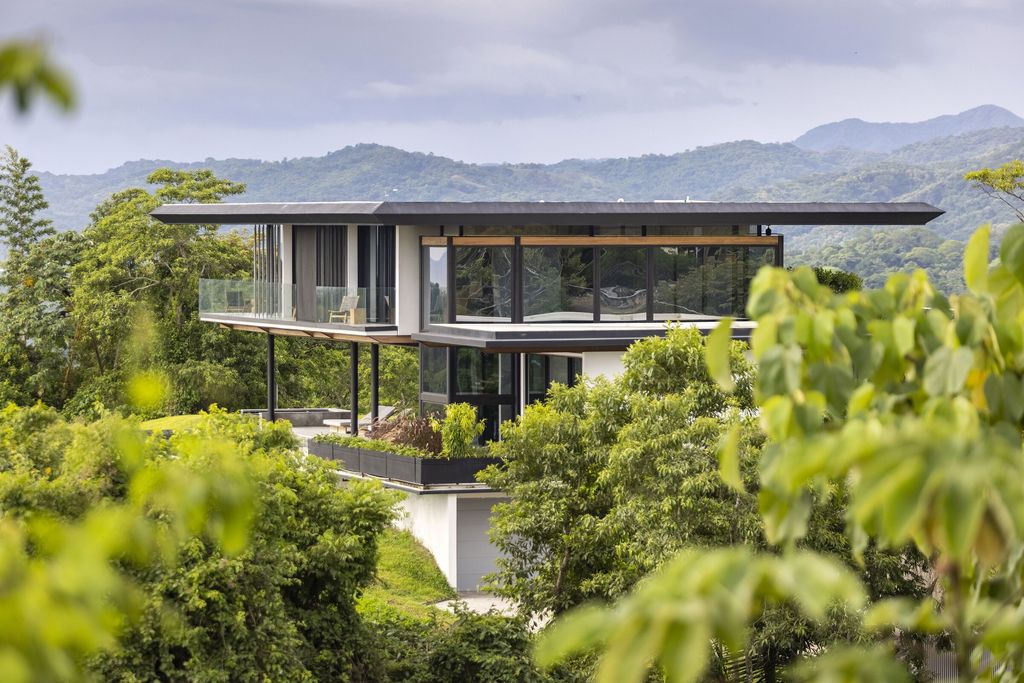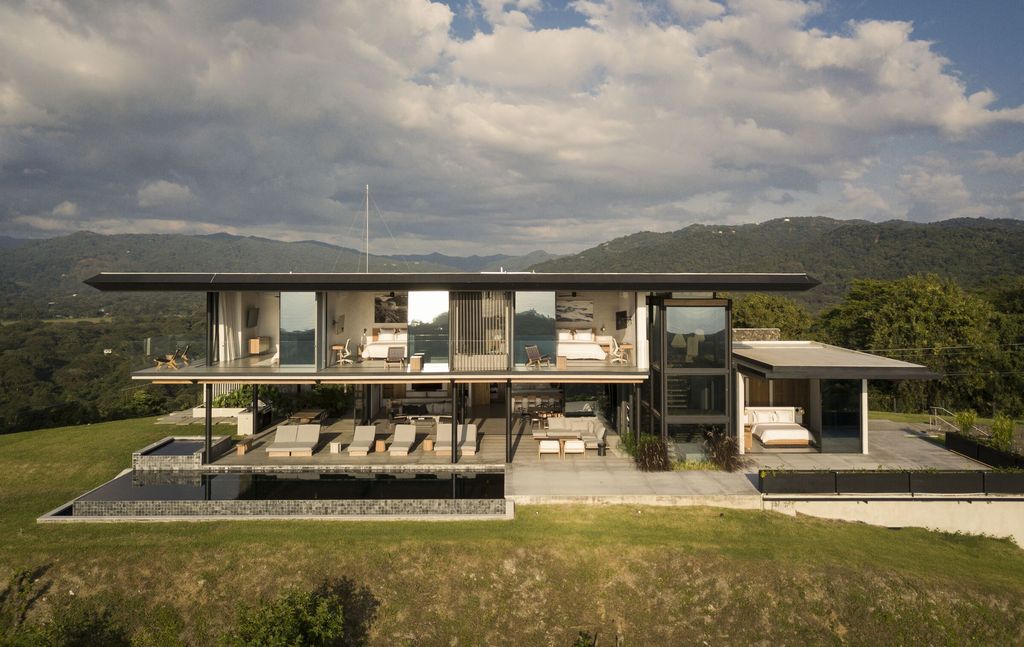 With sustainability at its core, the design leverages optimal cross-ventilation and a central atrium to facilitate a natural chimney effect for air circulation. Emphasizing rainwater collection, water recycling, and solar energy systems, the design minimizes energy consumption while making construction efficient and precise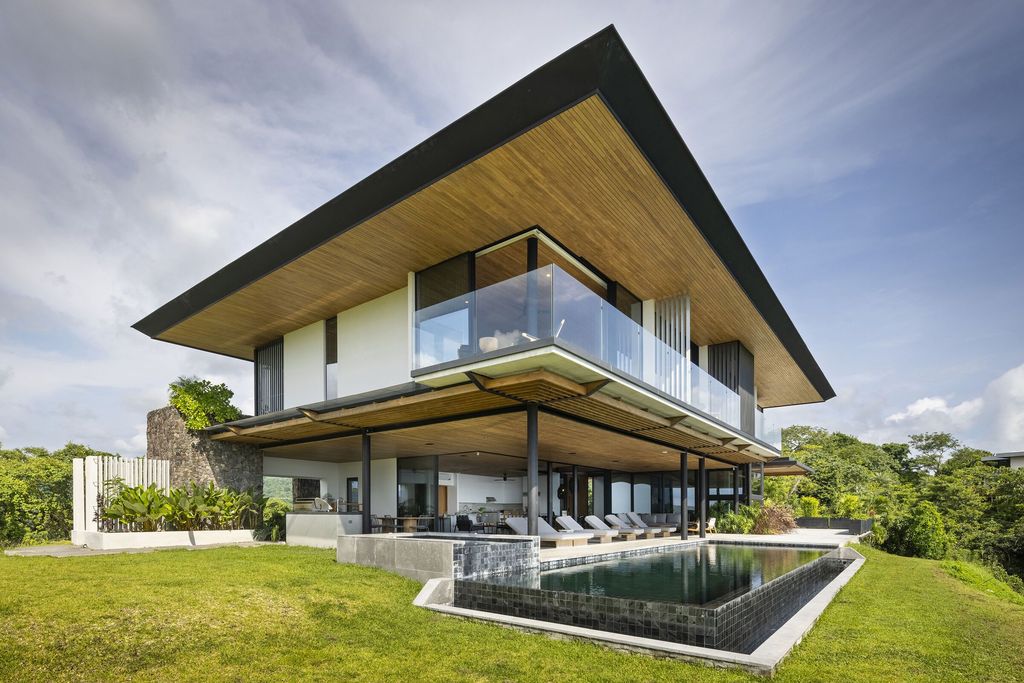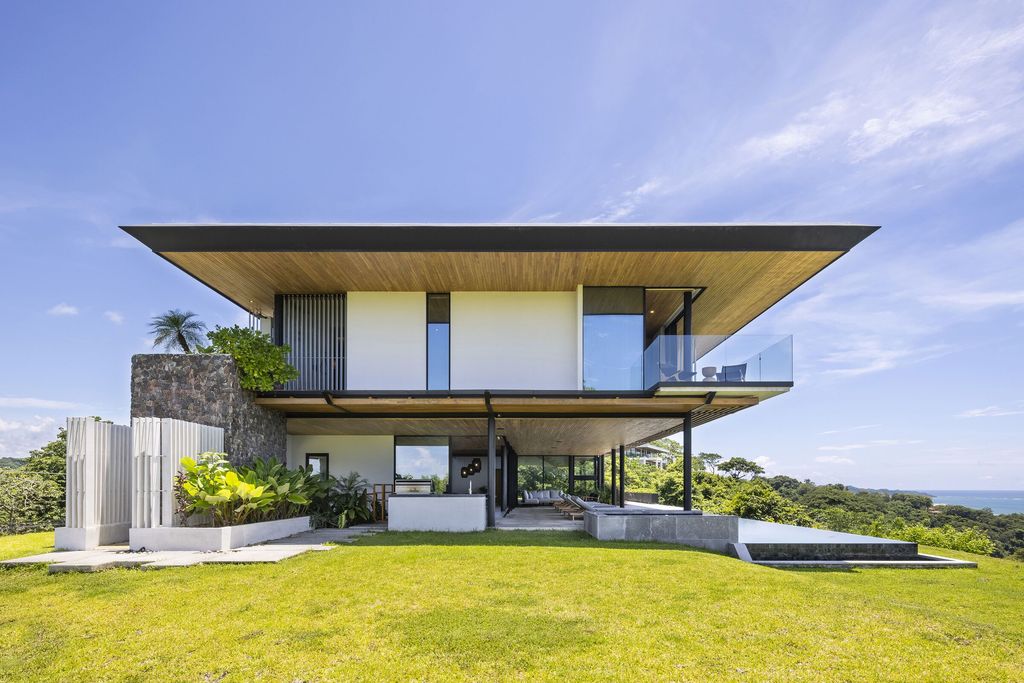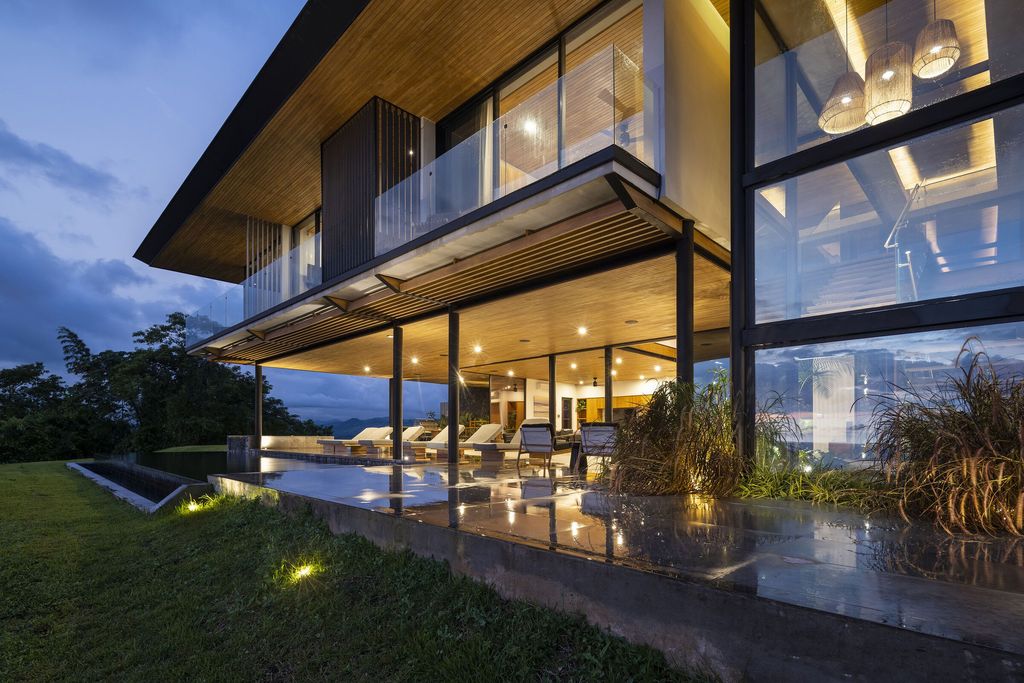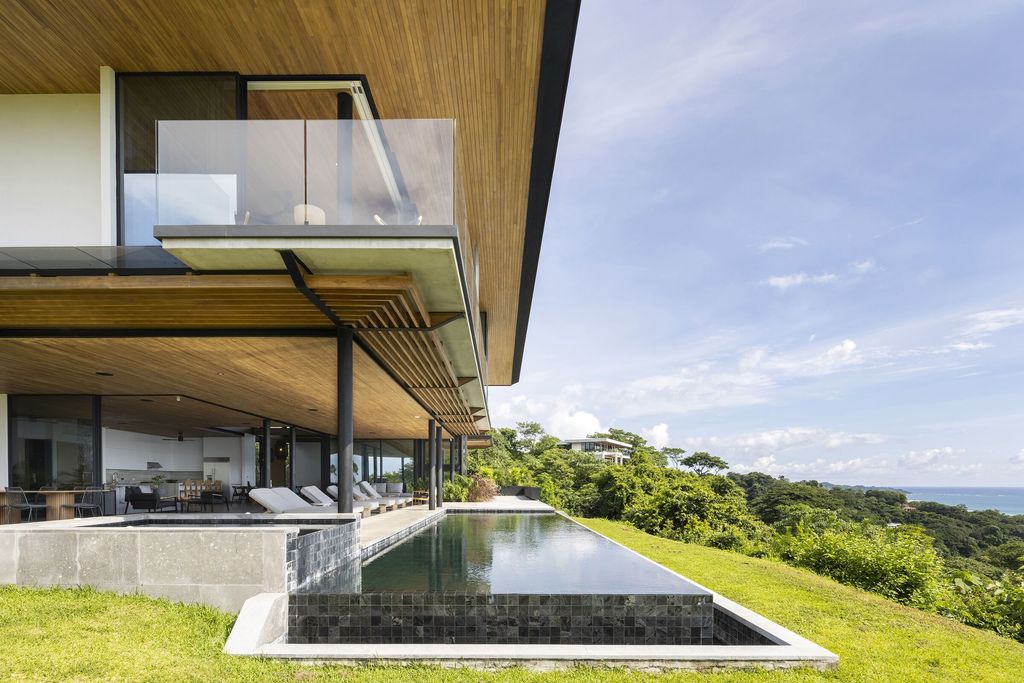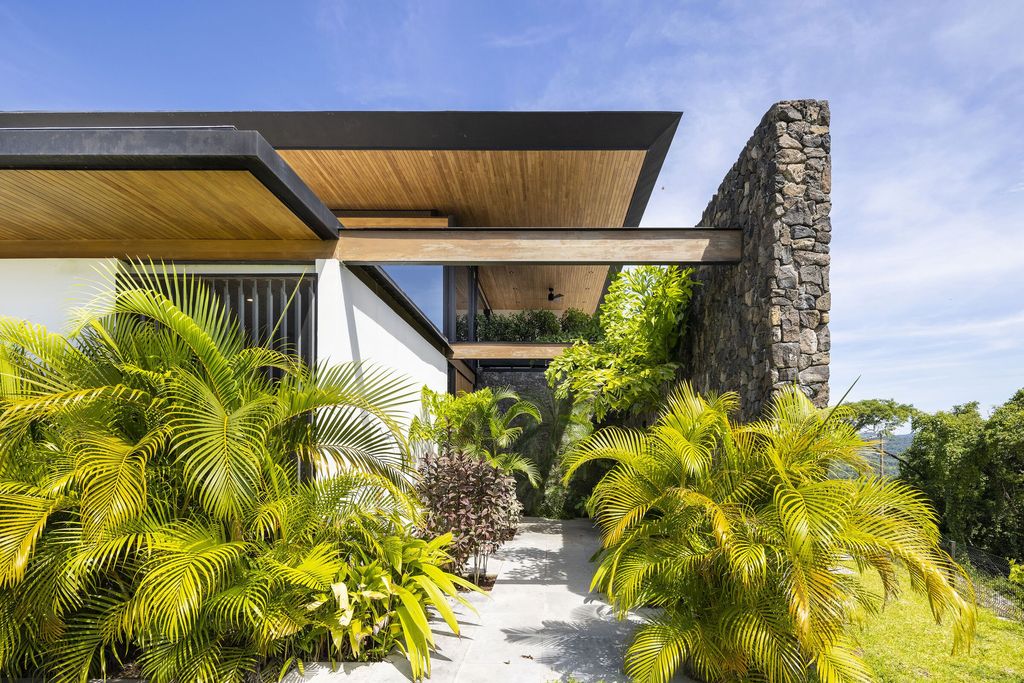 Uniting local materials like teak wood with modern counterparts such as concrete, steel, and efficient glazing became a cornerstone of the project, showcasing a harmonious blend of tradition with contemporary innovation.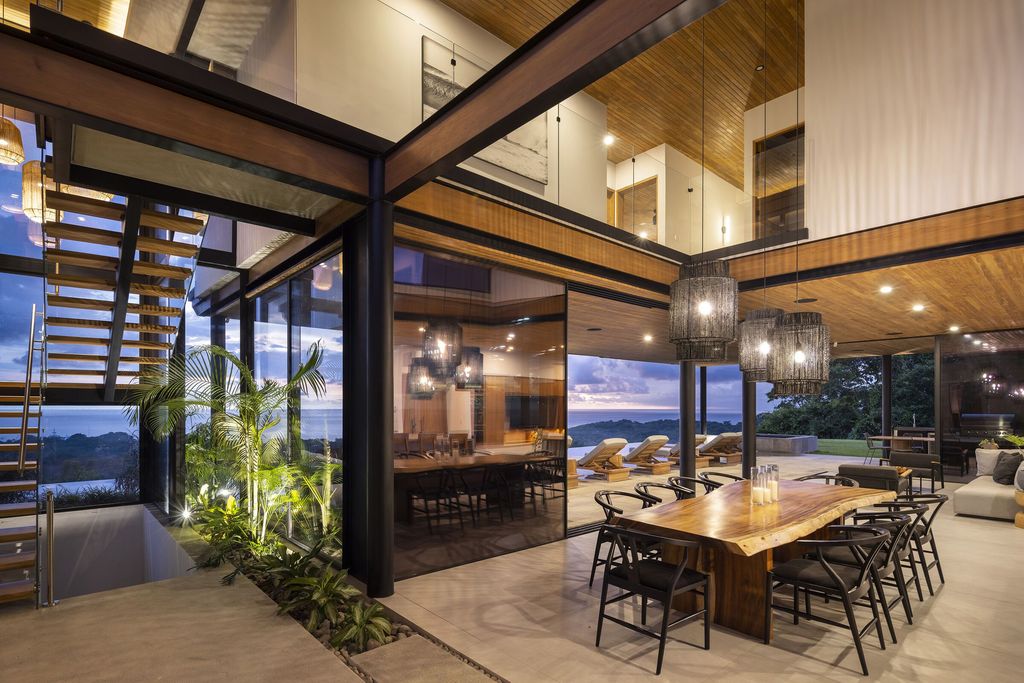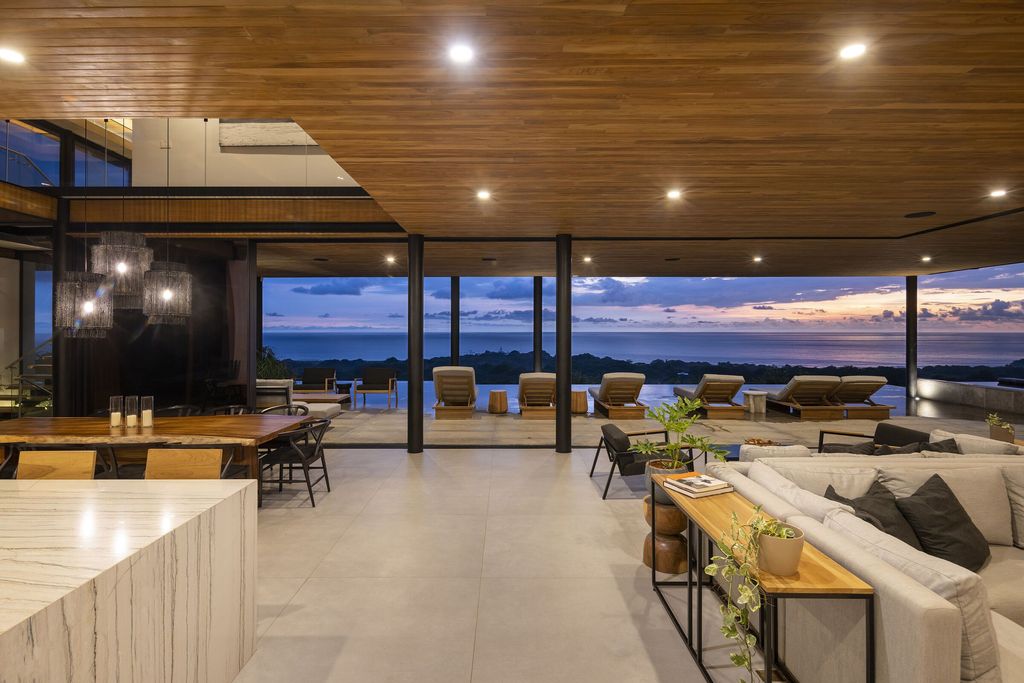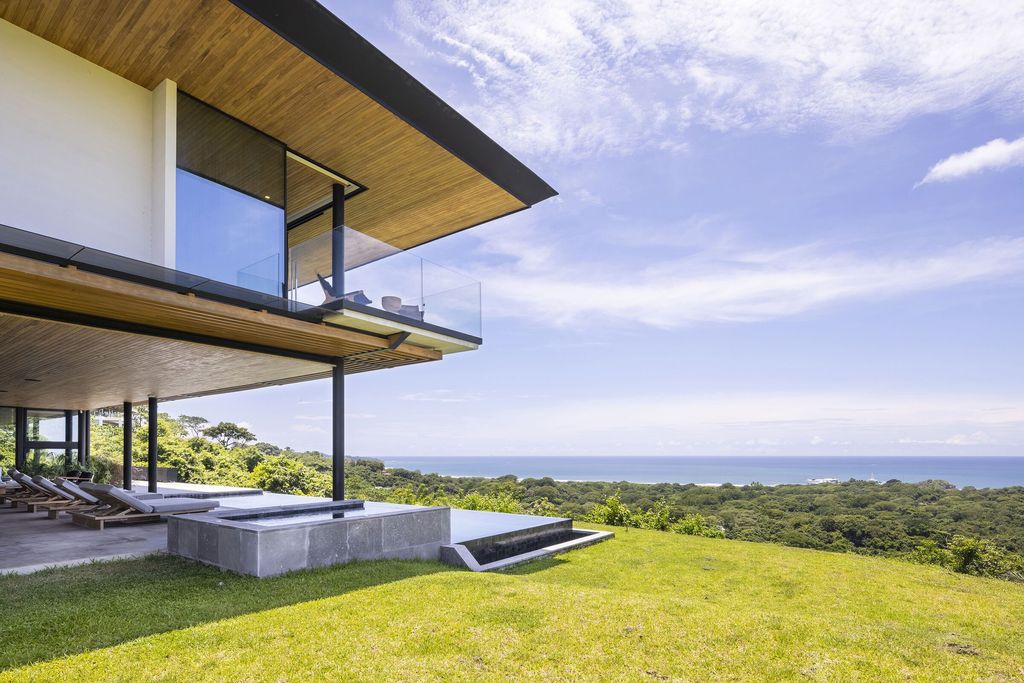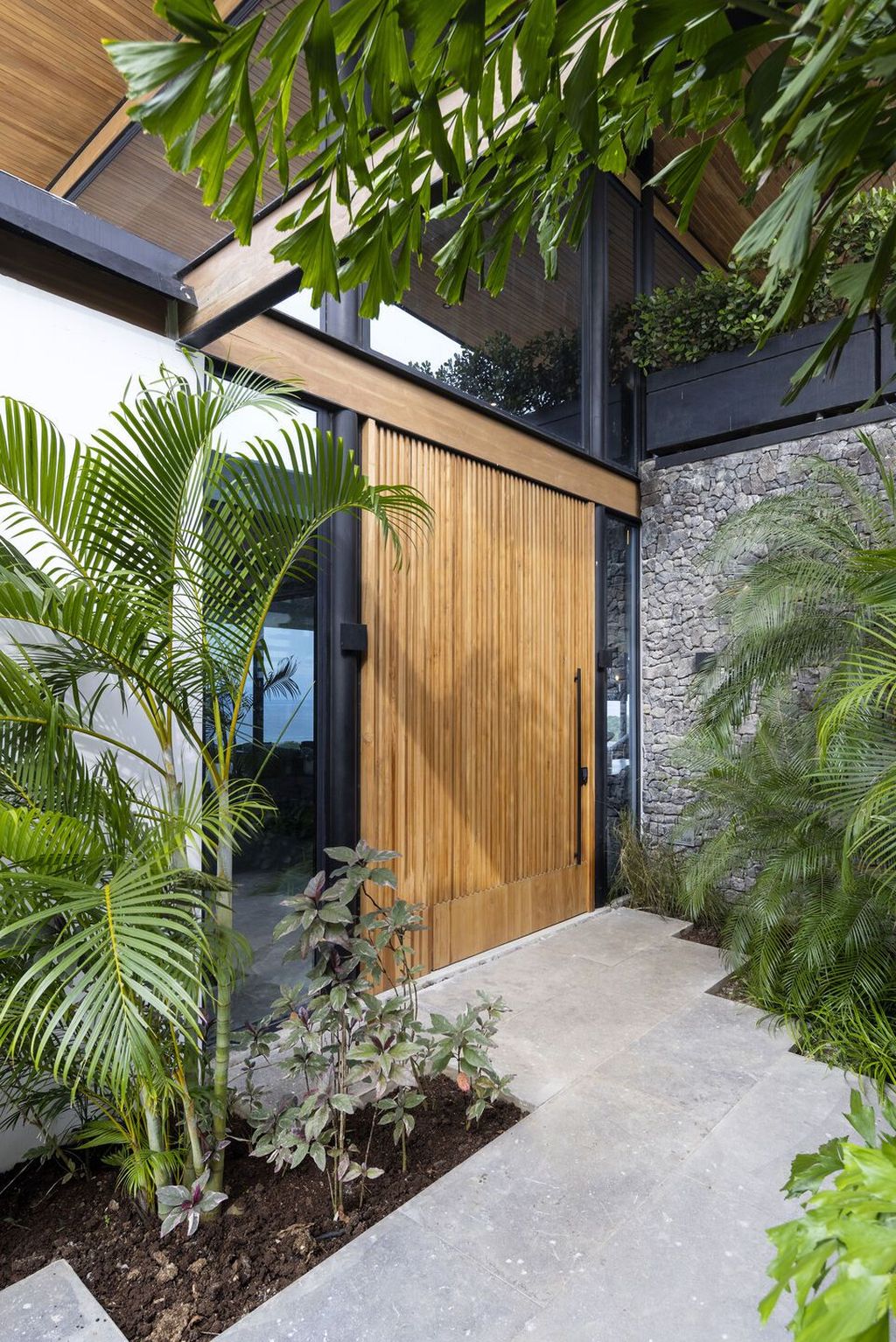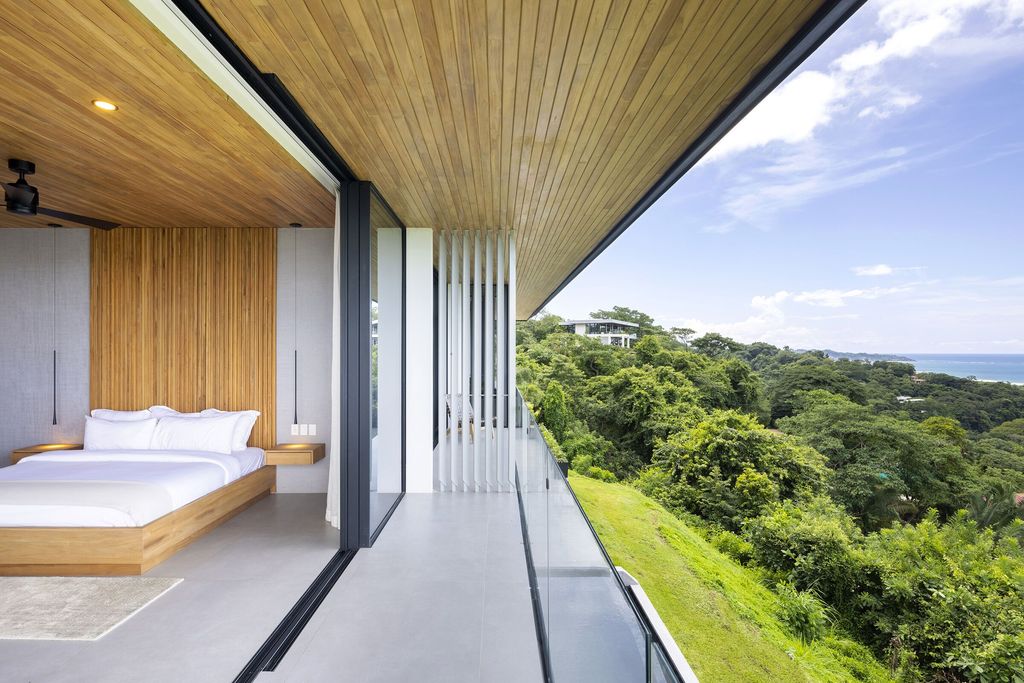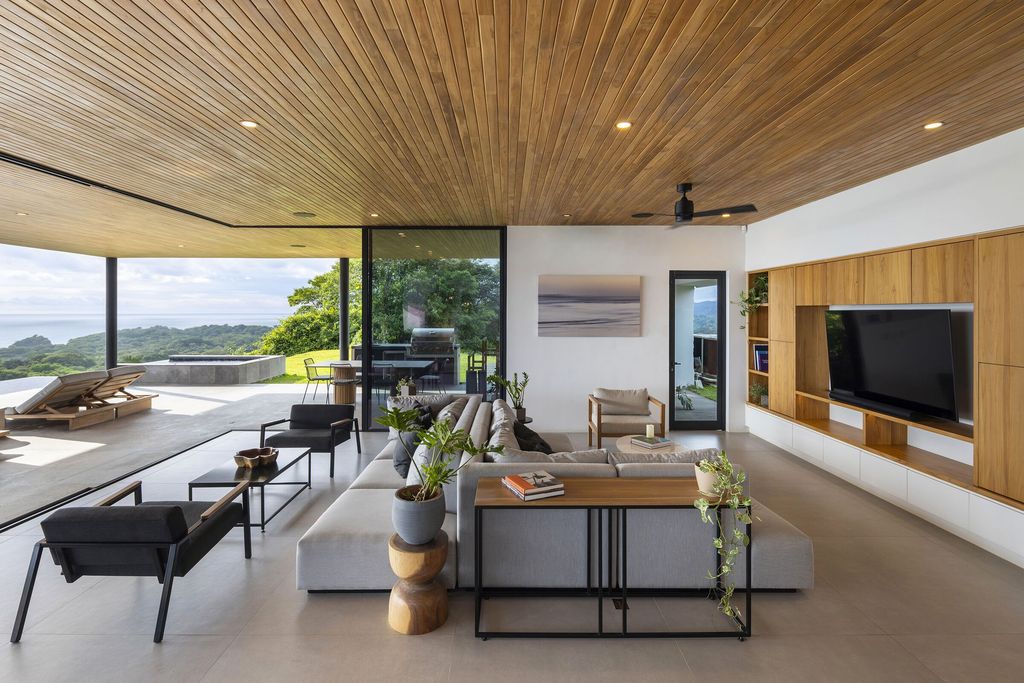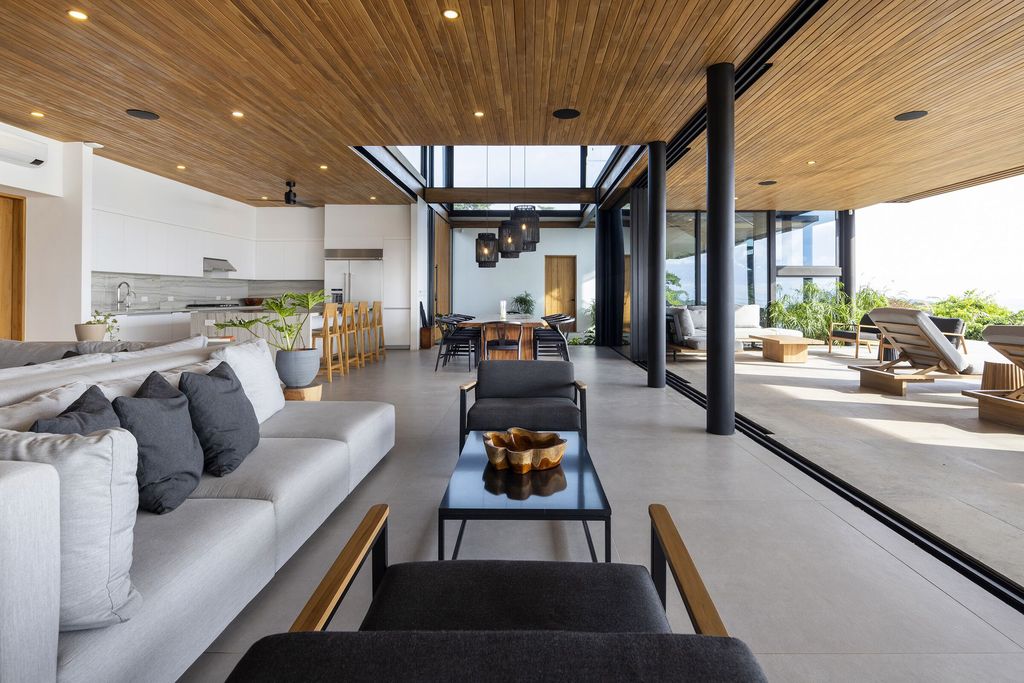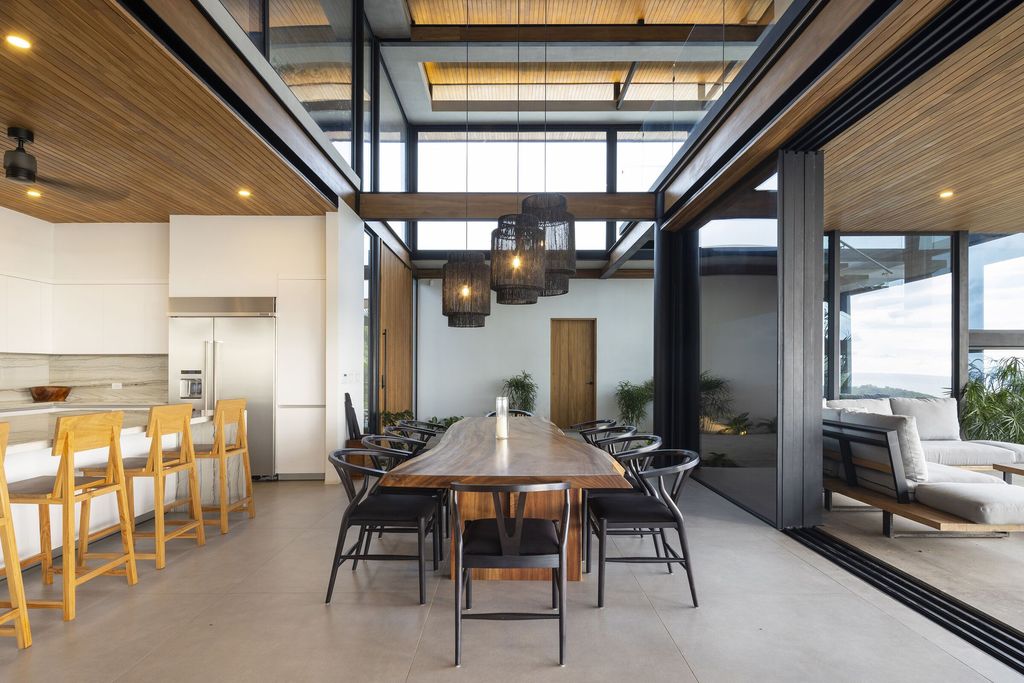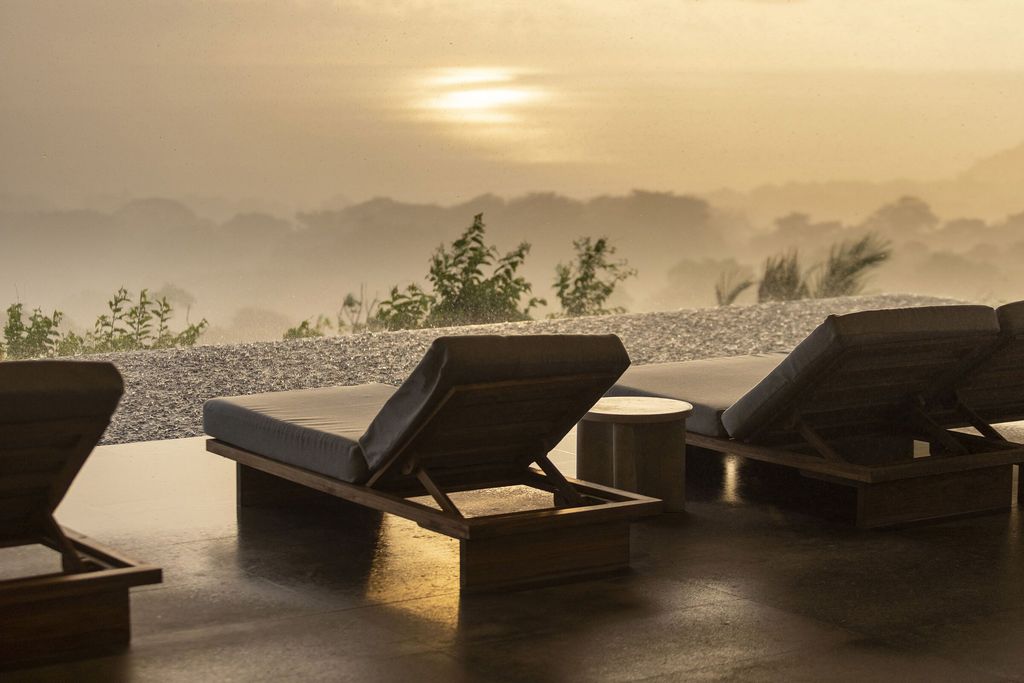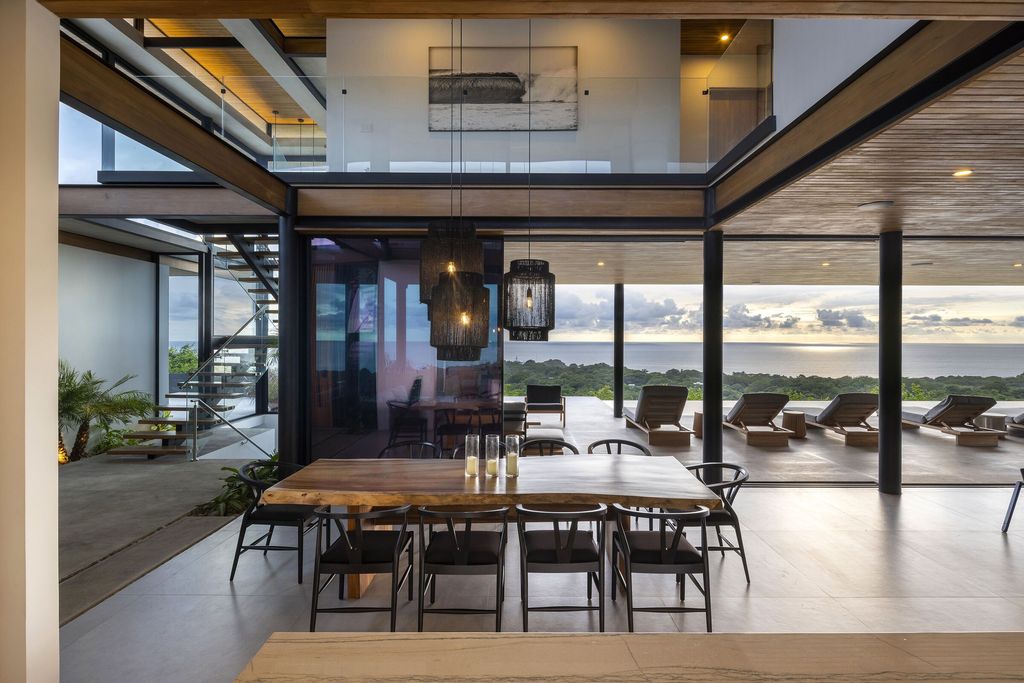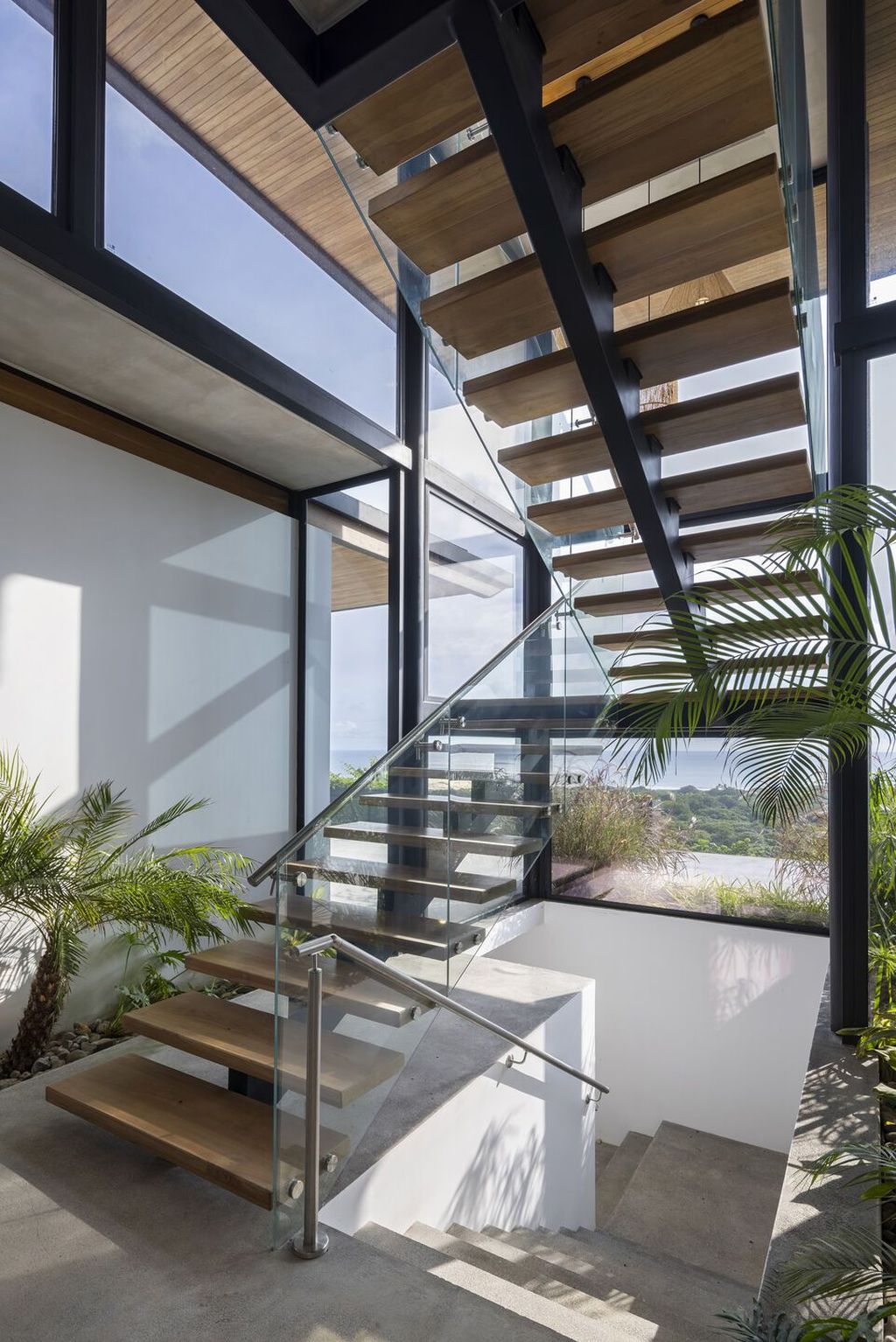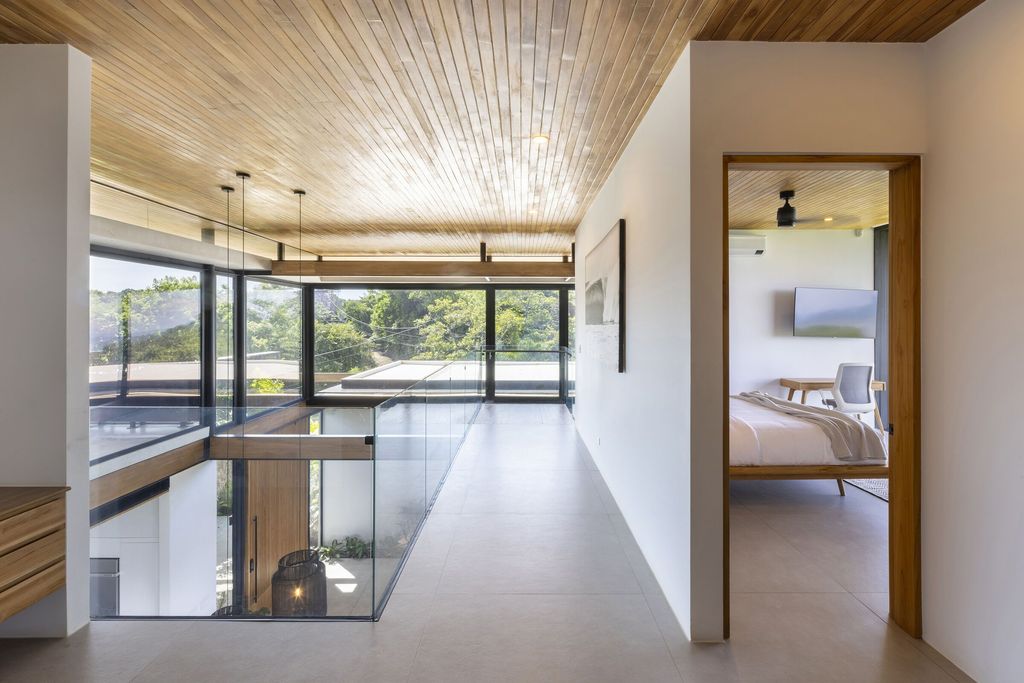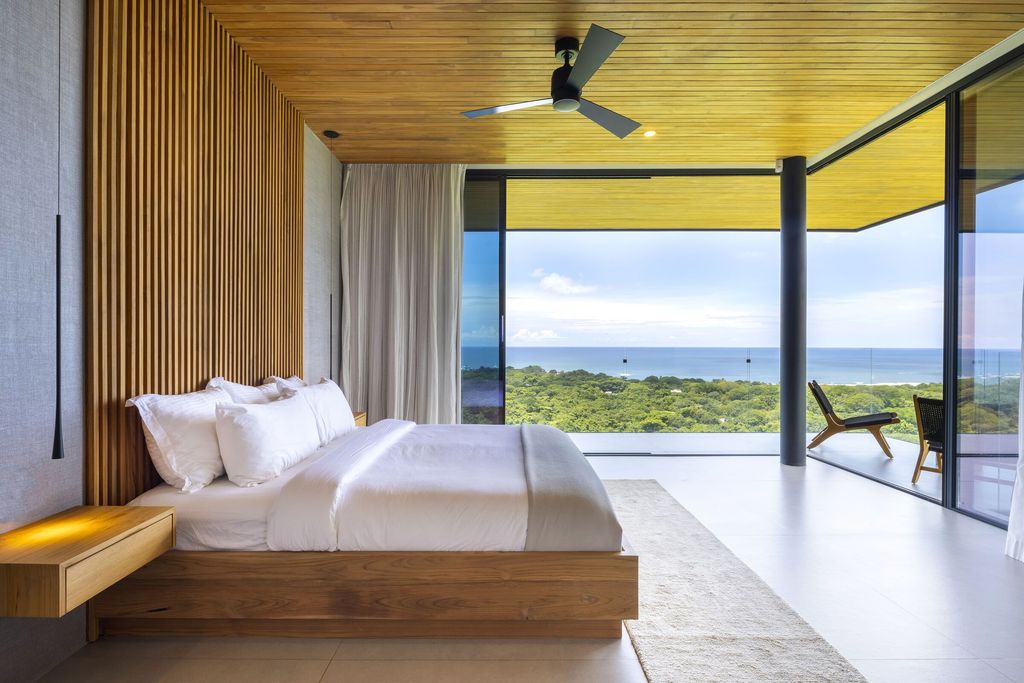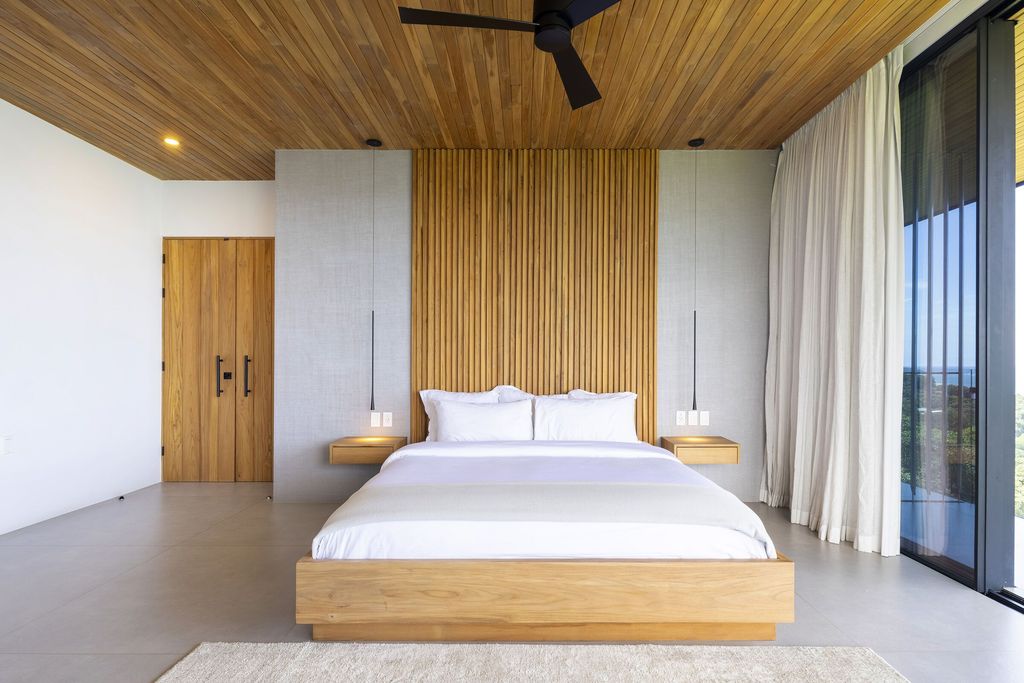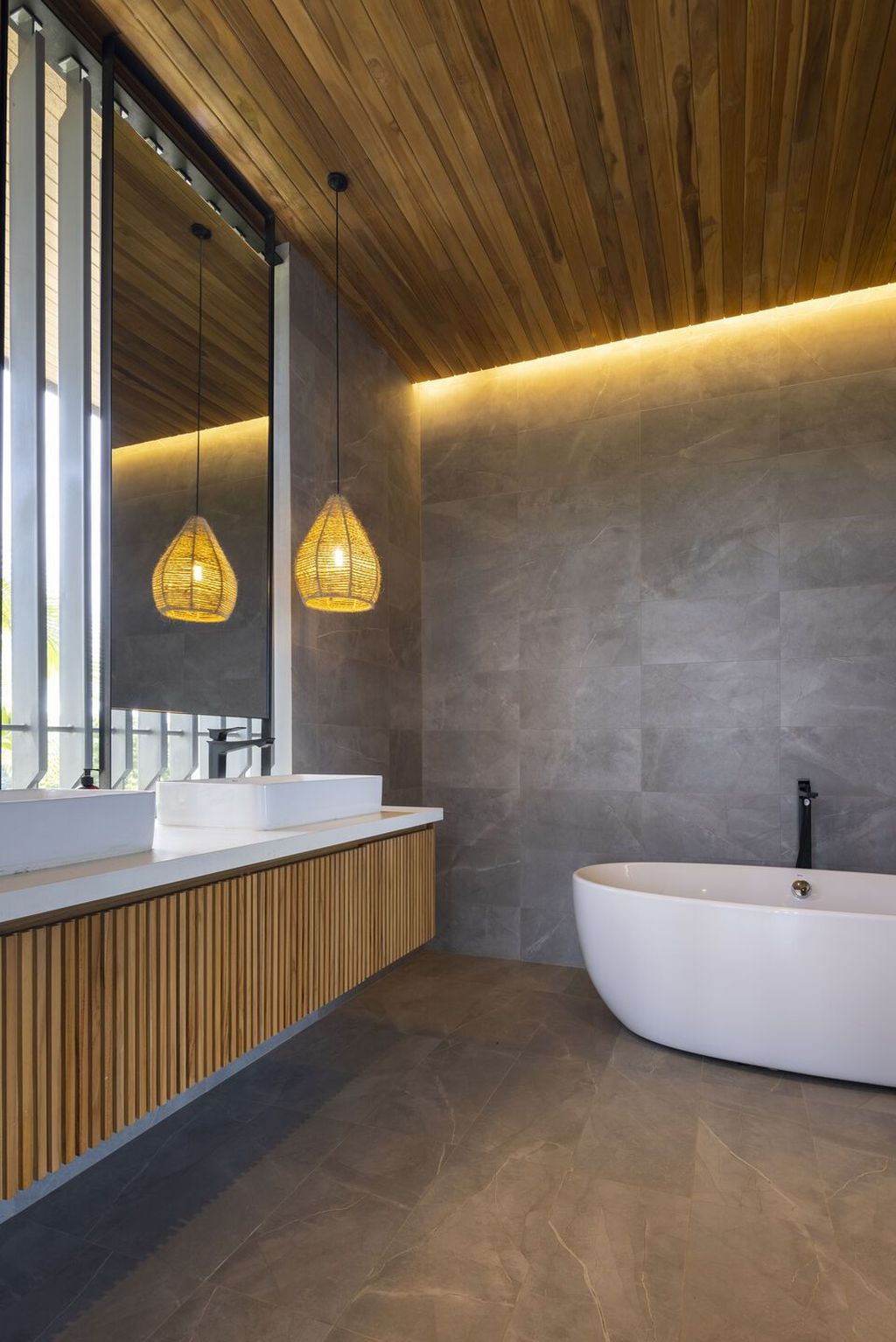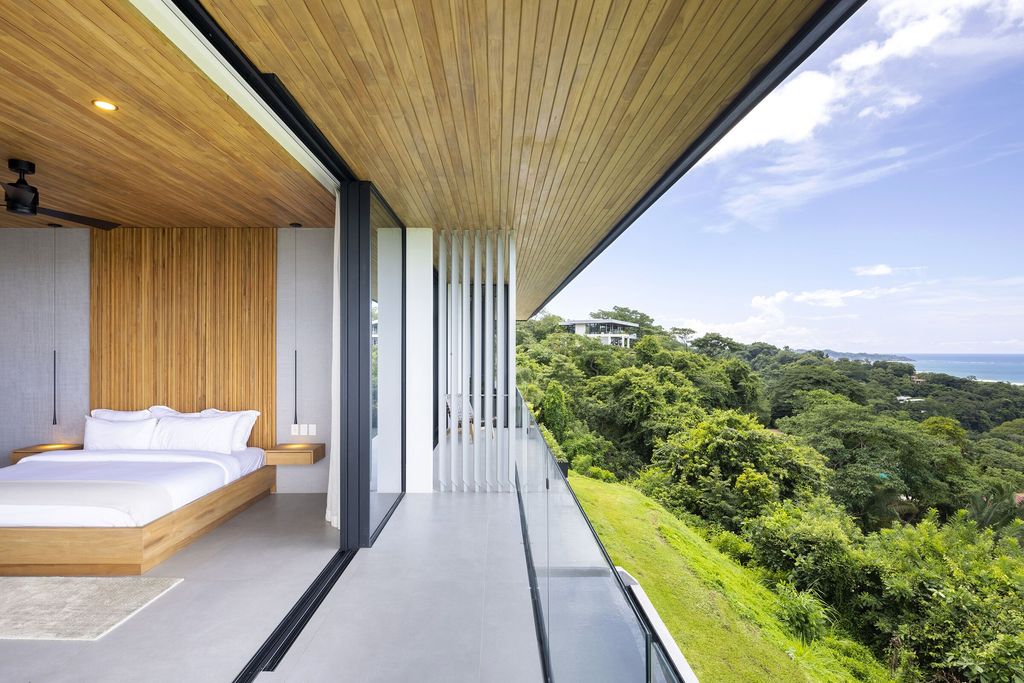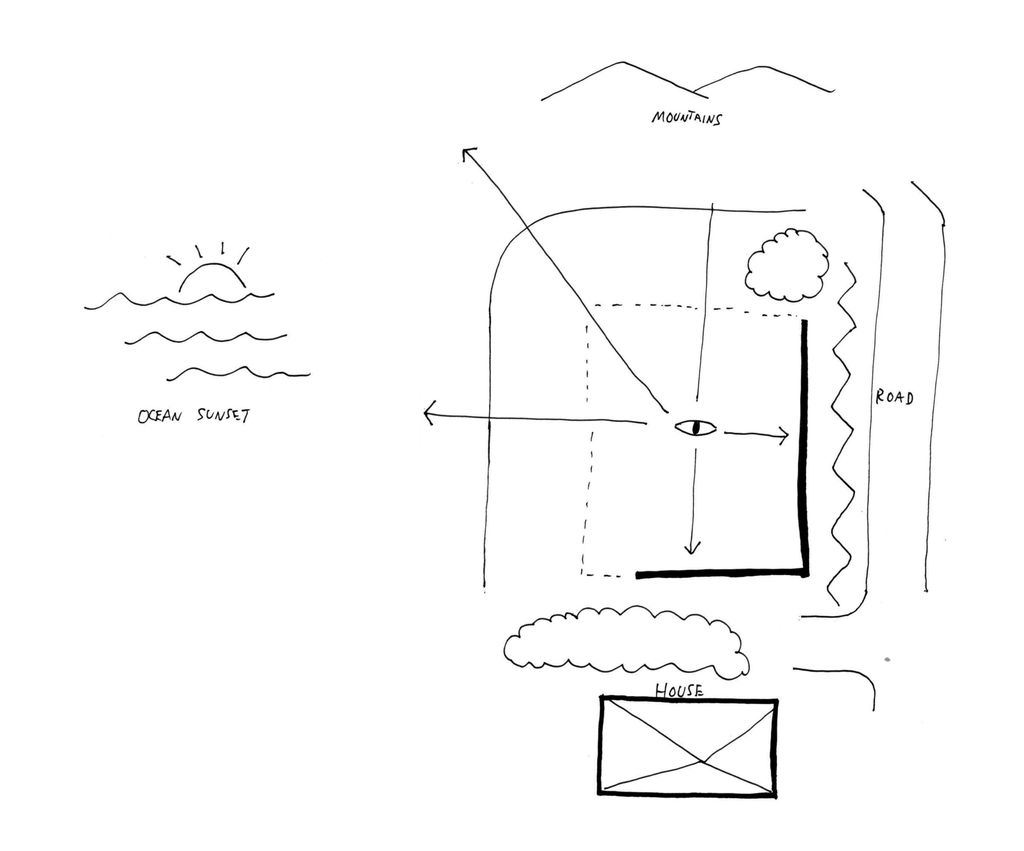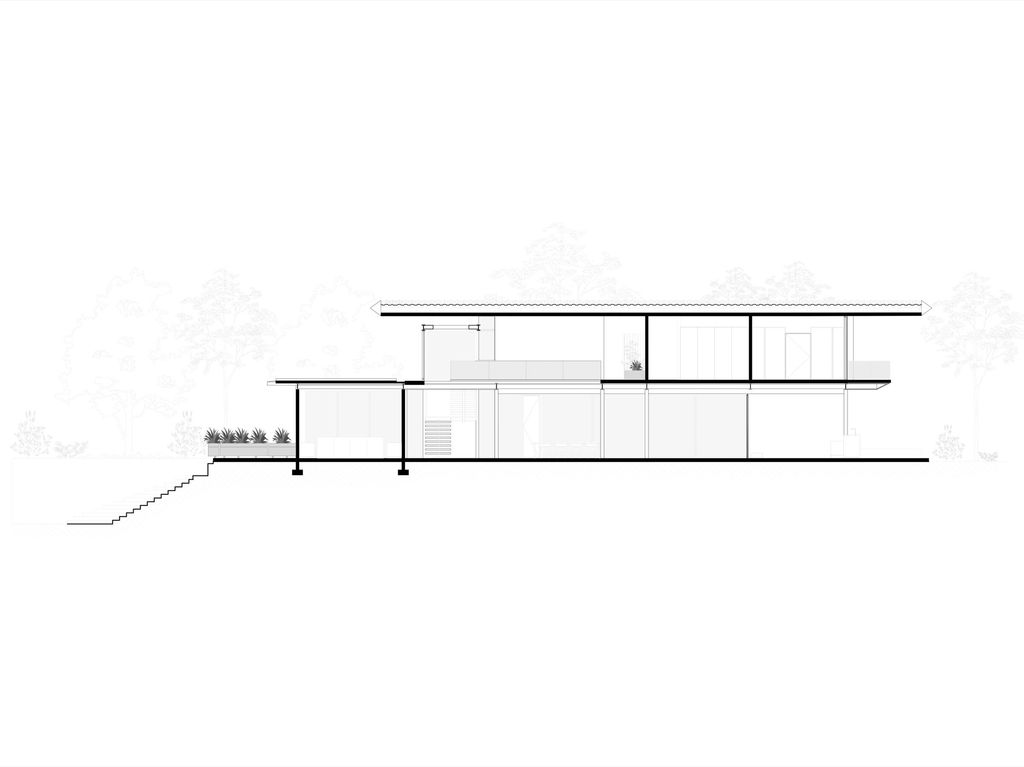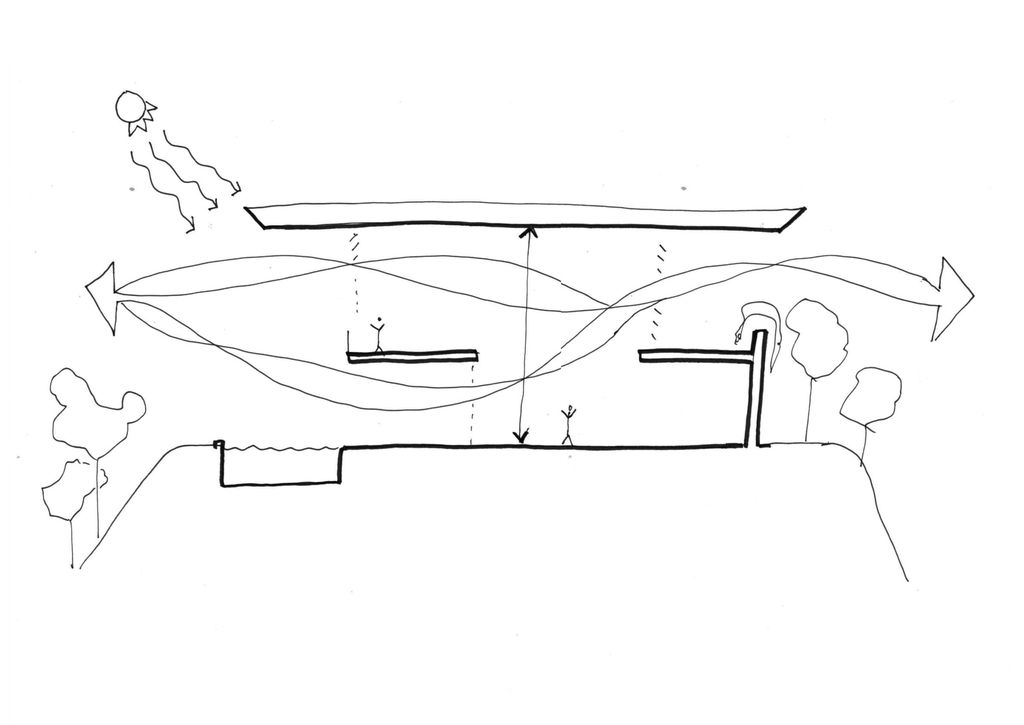 The Casa con Vista Gallery: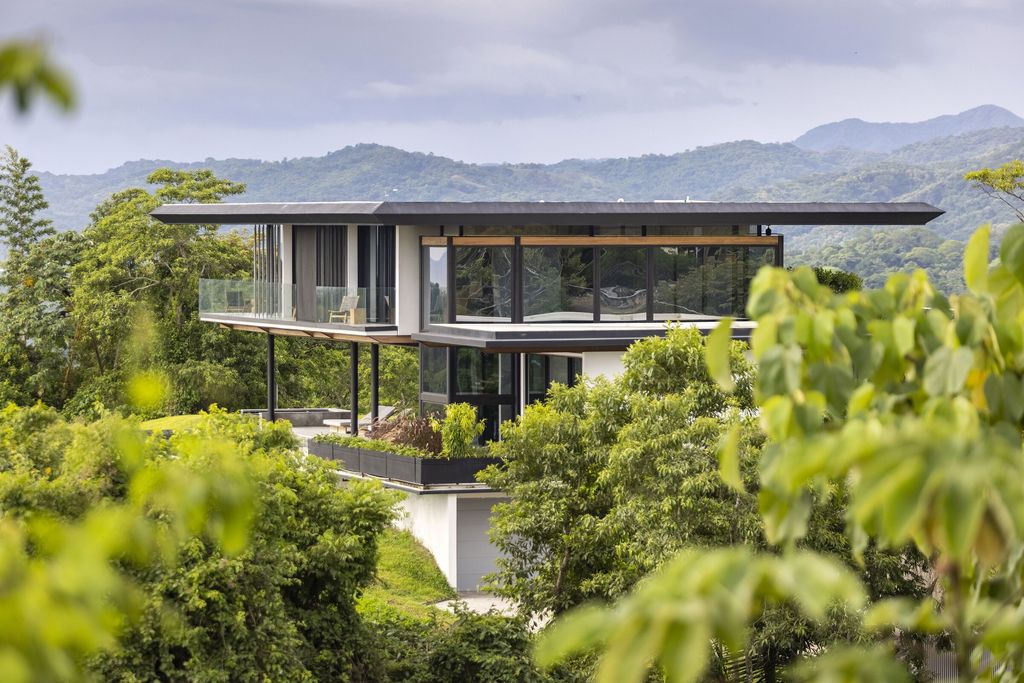 Text by the Architects: In Nosara, Costa Rica, we present a modern tropical home – Casa con Vista defined by its clean lines that effortlessly frame breathtaking ocean views and establish a unique sense of place. Our international clients approached us, seeking to create a refuge from Canada's harsh winters. Their aspiration was not just a retreat but a seamless blend of two worlds, where elegance meets simplicity, and the benefits of the tropical climate are fully embraced, forming a deep, holistic connection with nature.
Photo credit: Andres Garcia Lachner, Sergio Pucci | Source: Studio Saxe
For more information about this project; please contact the Architecture firm :
– Add: Av. 9, Nunciatura, San José, Costa Rica
– Tel: 506 4030 6053
– Email: info@studiosaxe.com
More Projects here:
---