Date of Publishing:
Architecture Design of Eliza House
Description About The Project
Eliza House designed by WALA, draws on the materiality of the previous home as inspiration, anchoring the owners in place. Indeed, the architect combines robust and low maintenance detailing together with a contemporary warmth to create a relevant home that will endure for many years to come.
While the existing house was of no heritage significance, a conscious decision to retain and edit parts of the existing fabric (ground – level exterior walls) inspired by the original horse – shoe – shaped building layout that prioritized an East – facing courtyard that enjoyed lovely morning light. Besides, short sections of the existing brick veneered walls retained as best they could primarily along the western and northern faces of the house.
On the other hand, the reorient of the entry aligns. Also, creates a central hallway space that acts as the spine of the home. As key areas peel off this main access point. A generous and open living, dining and kitchen space then becomes the focal gathering area of the home. Then opens to the rear landscape as its own outdoor room. Besides, the glazing curated to allow a fully opened condition with the doors stacking to one side. As key portals throughout placed to connect to views outward and to the garden. Balancing the openness is a sense of retreat and privacy from the surrounds, where moveable features close and provide a sense of protection.
In addition to this, a warm, clean palette sees timber underfoot and within the integrated joinery, with smooth and curved walls and neutral tones to suit changing furniture, artwork and lighting over time.
The Architecture Design Project Information: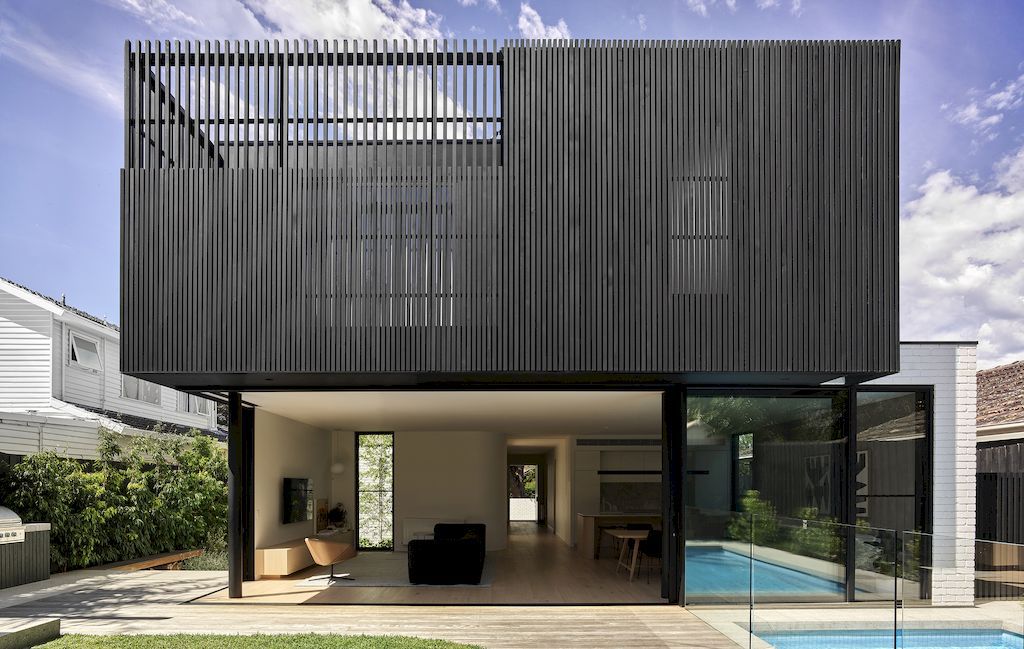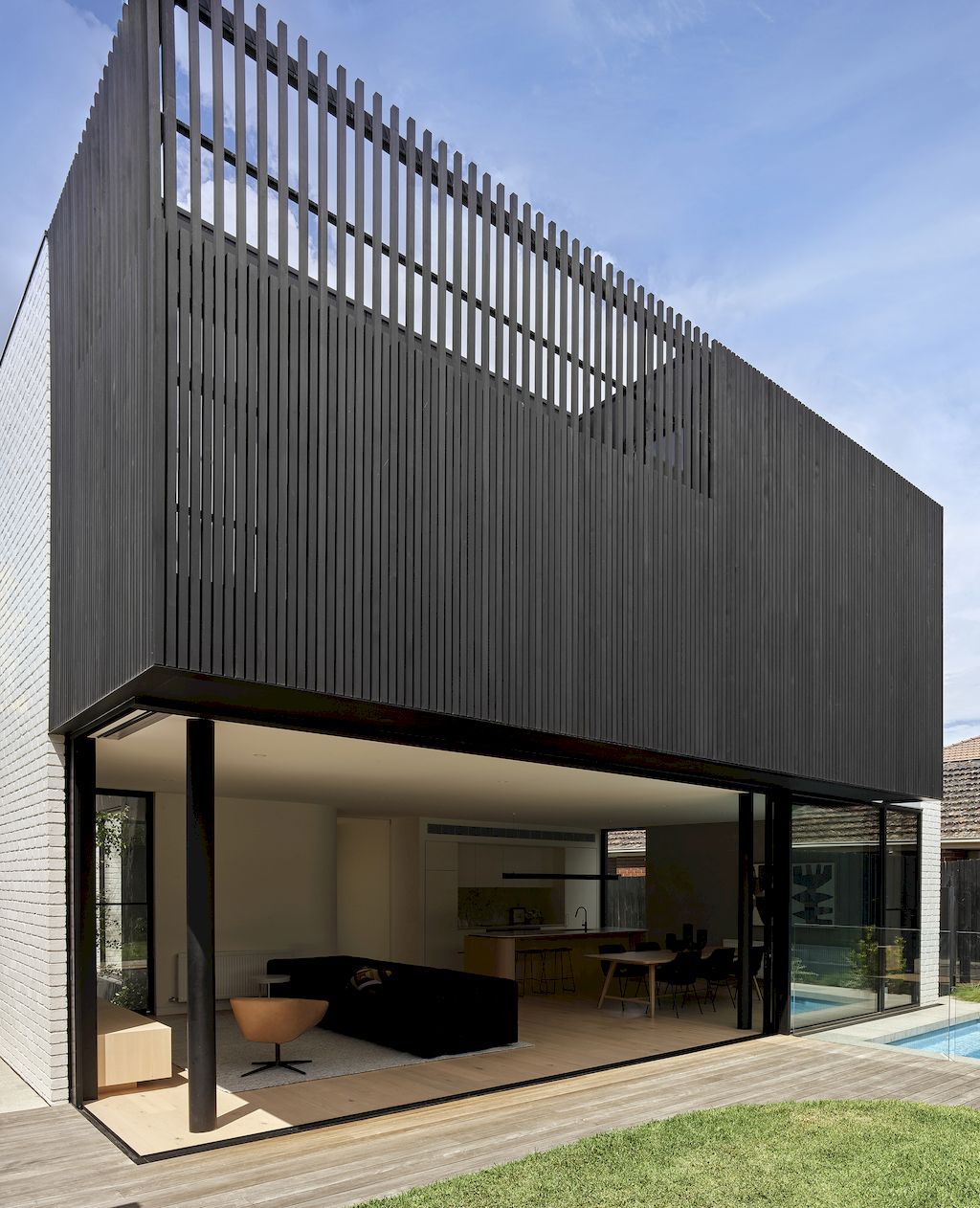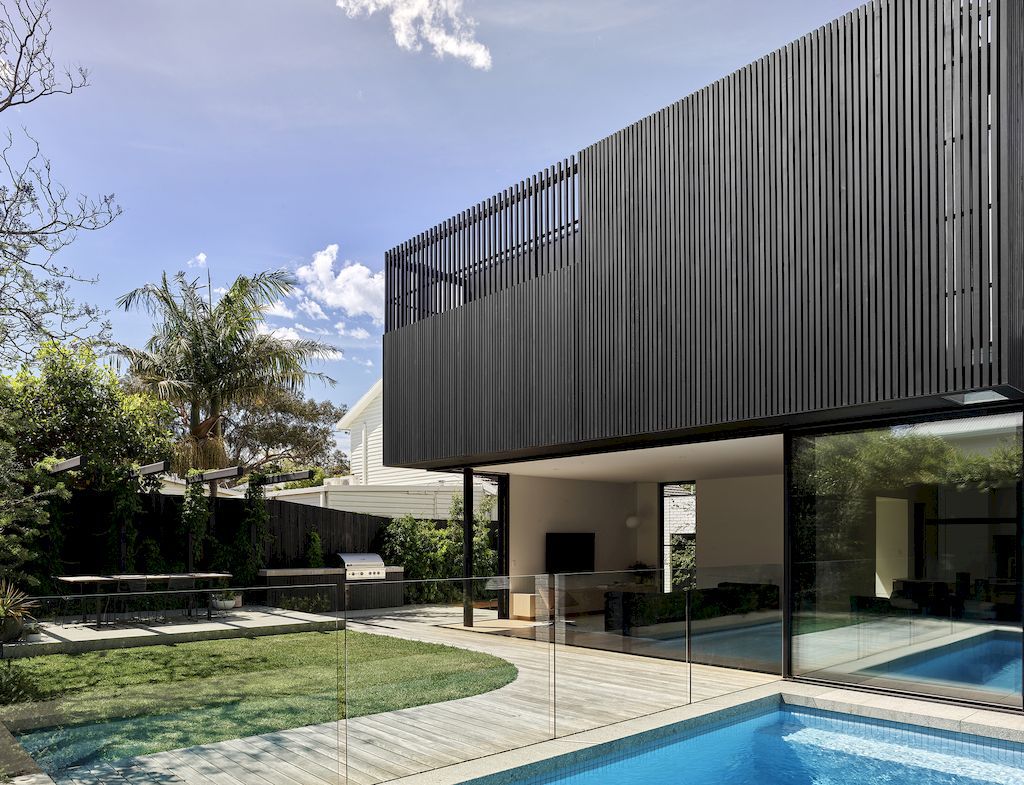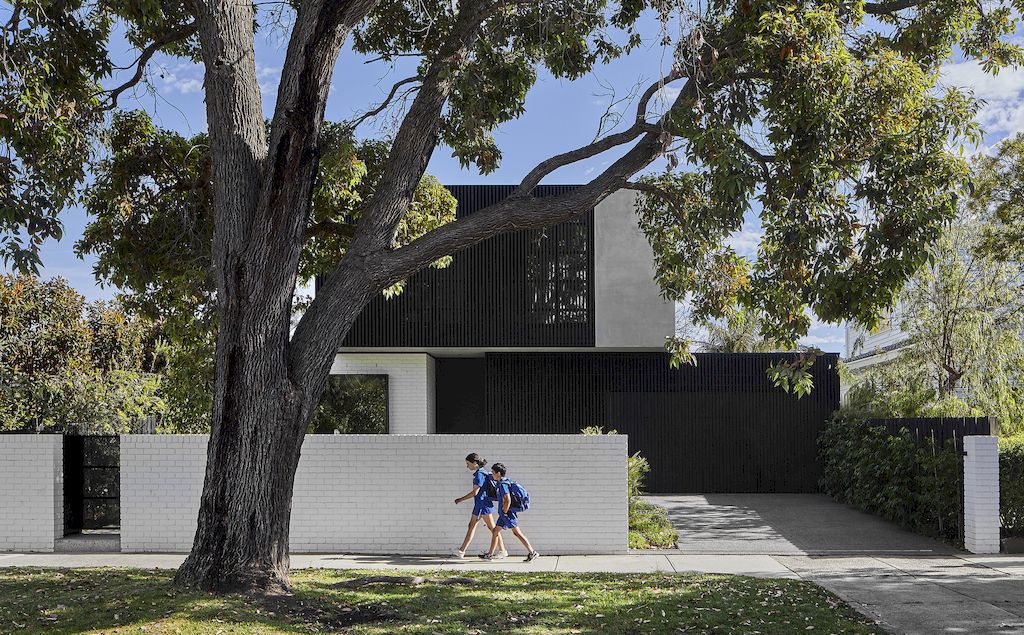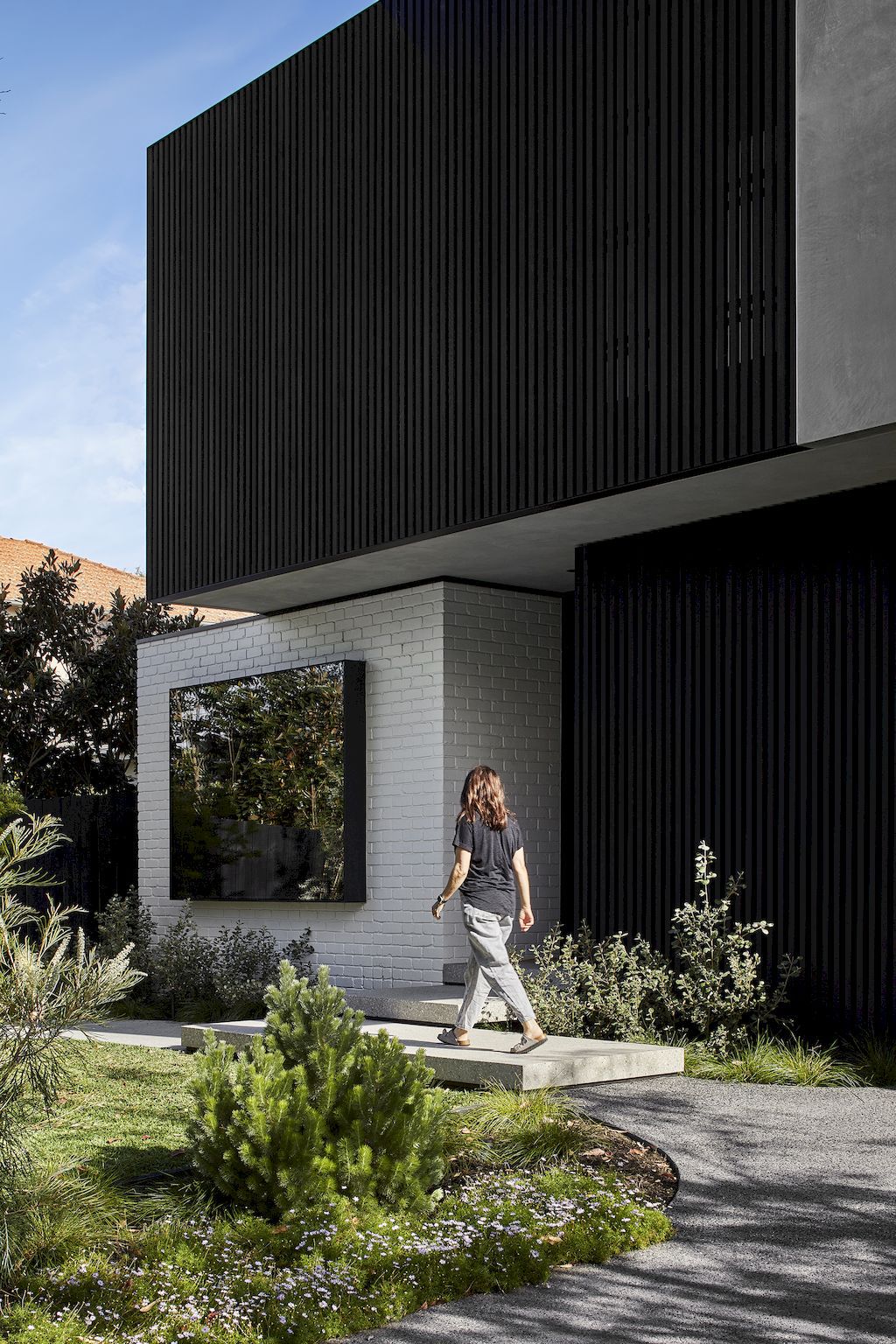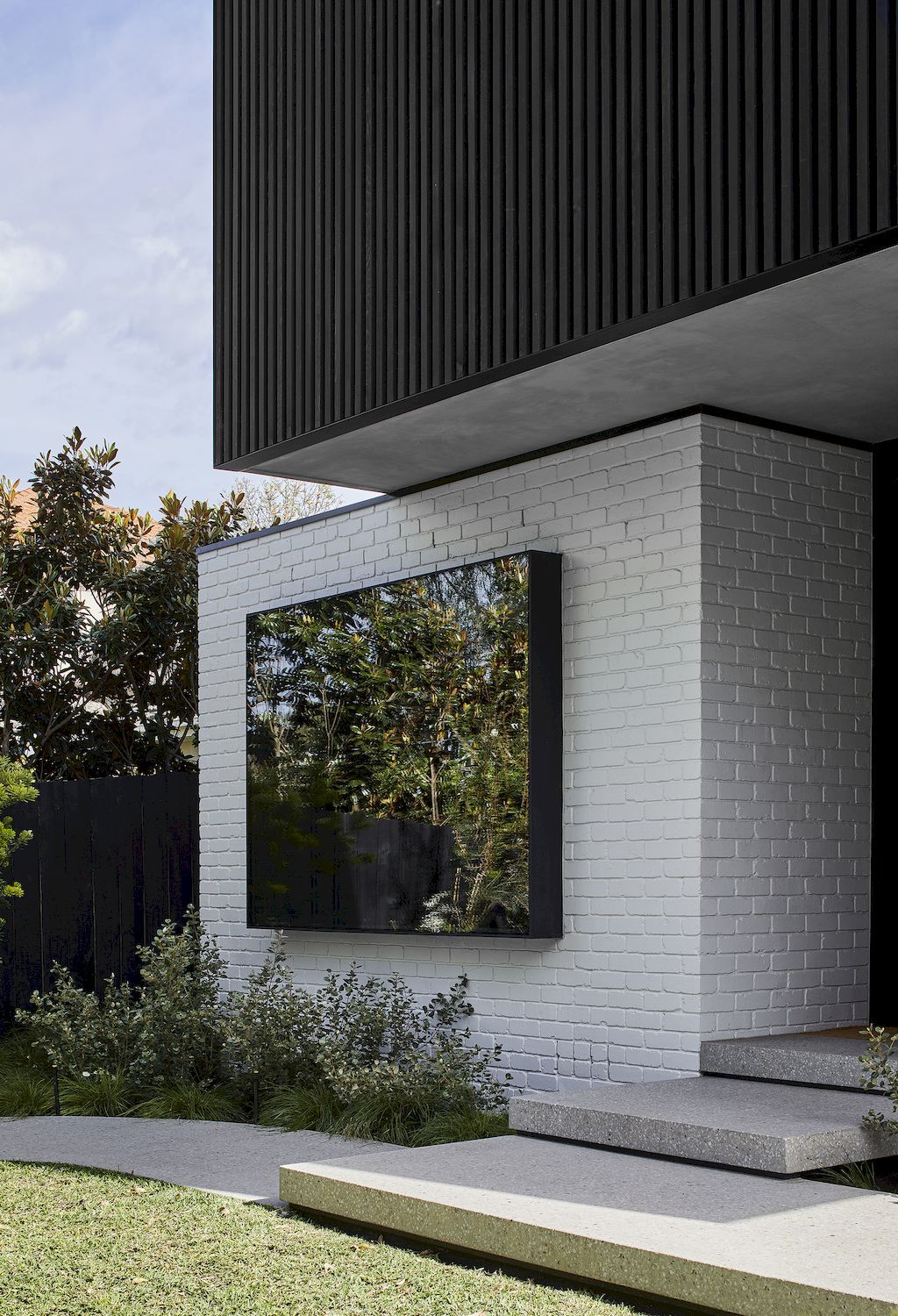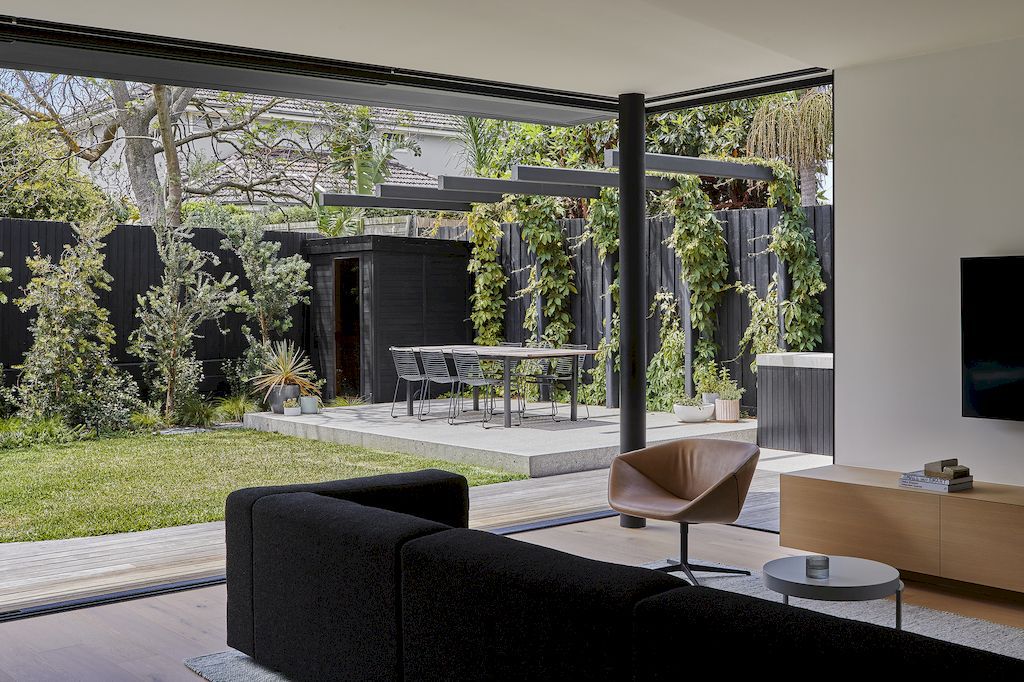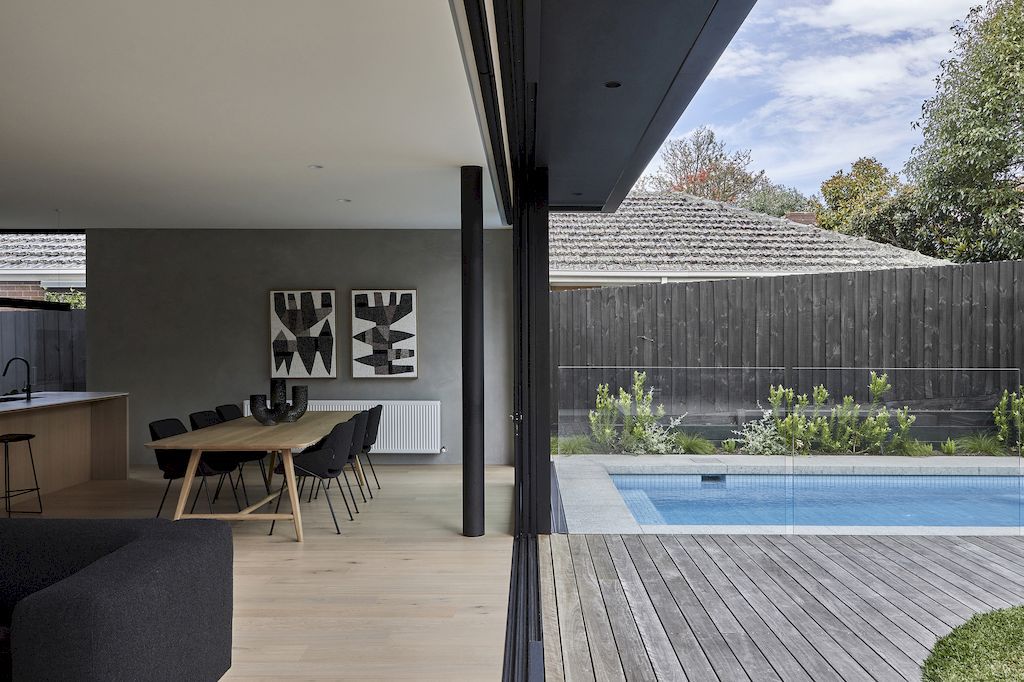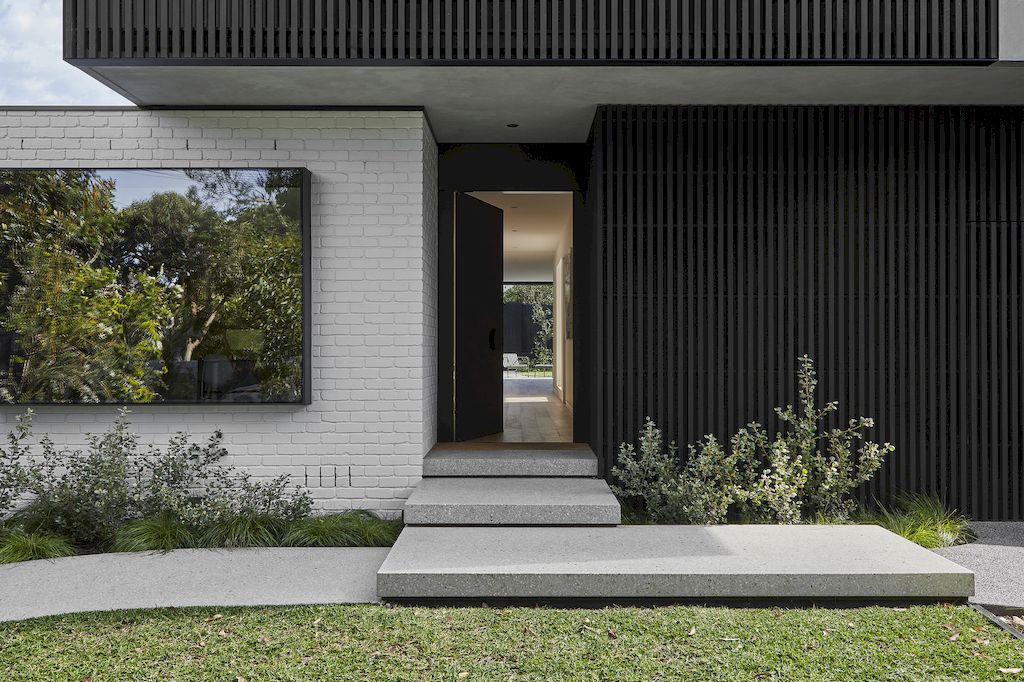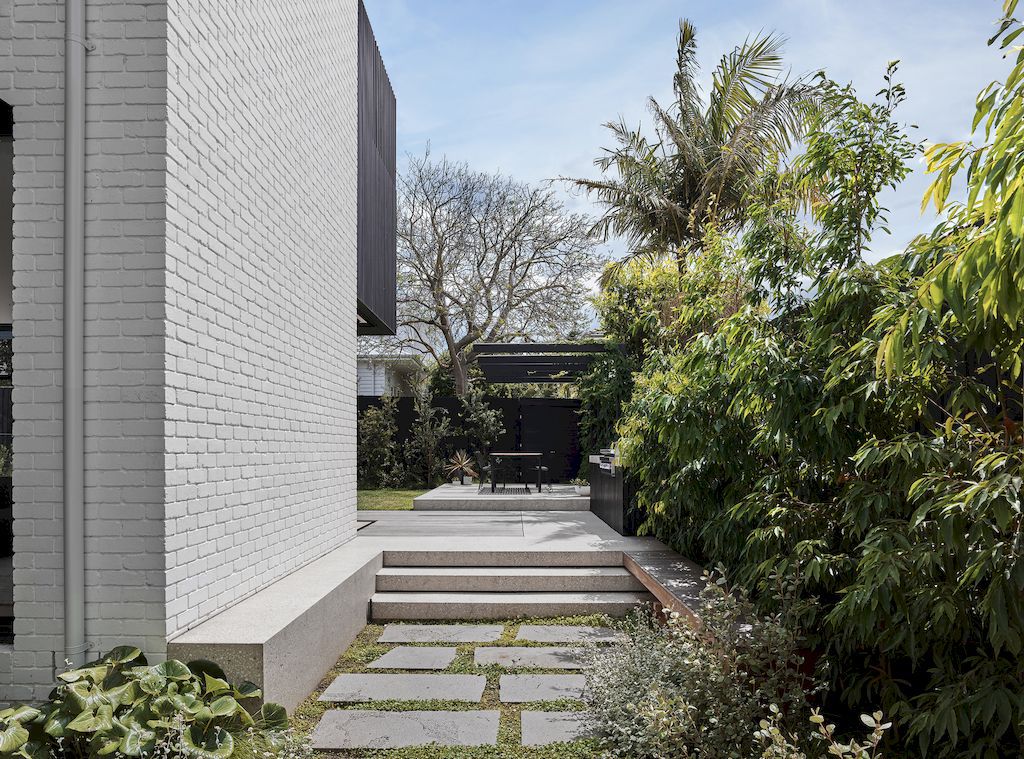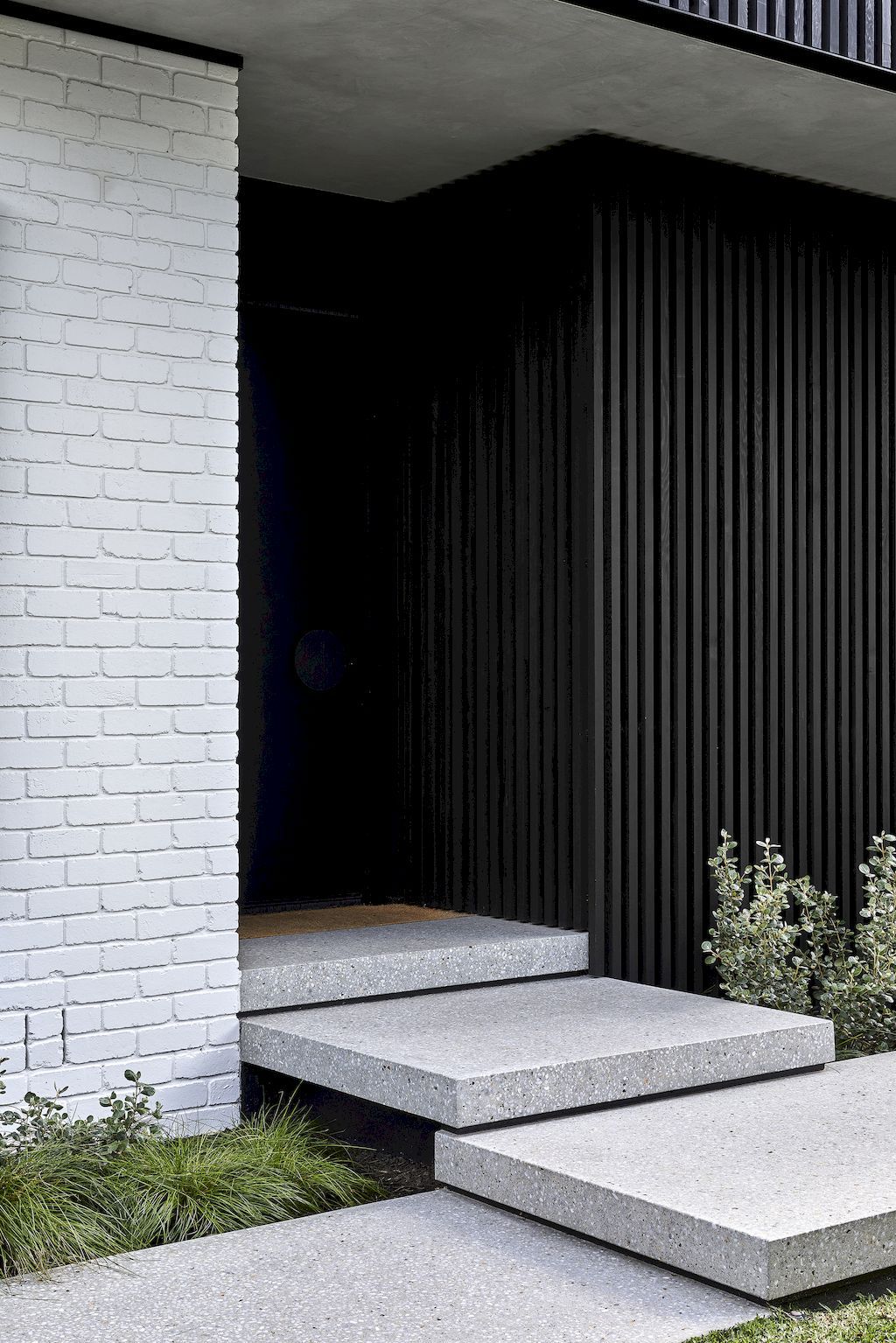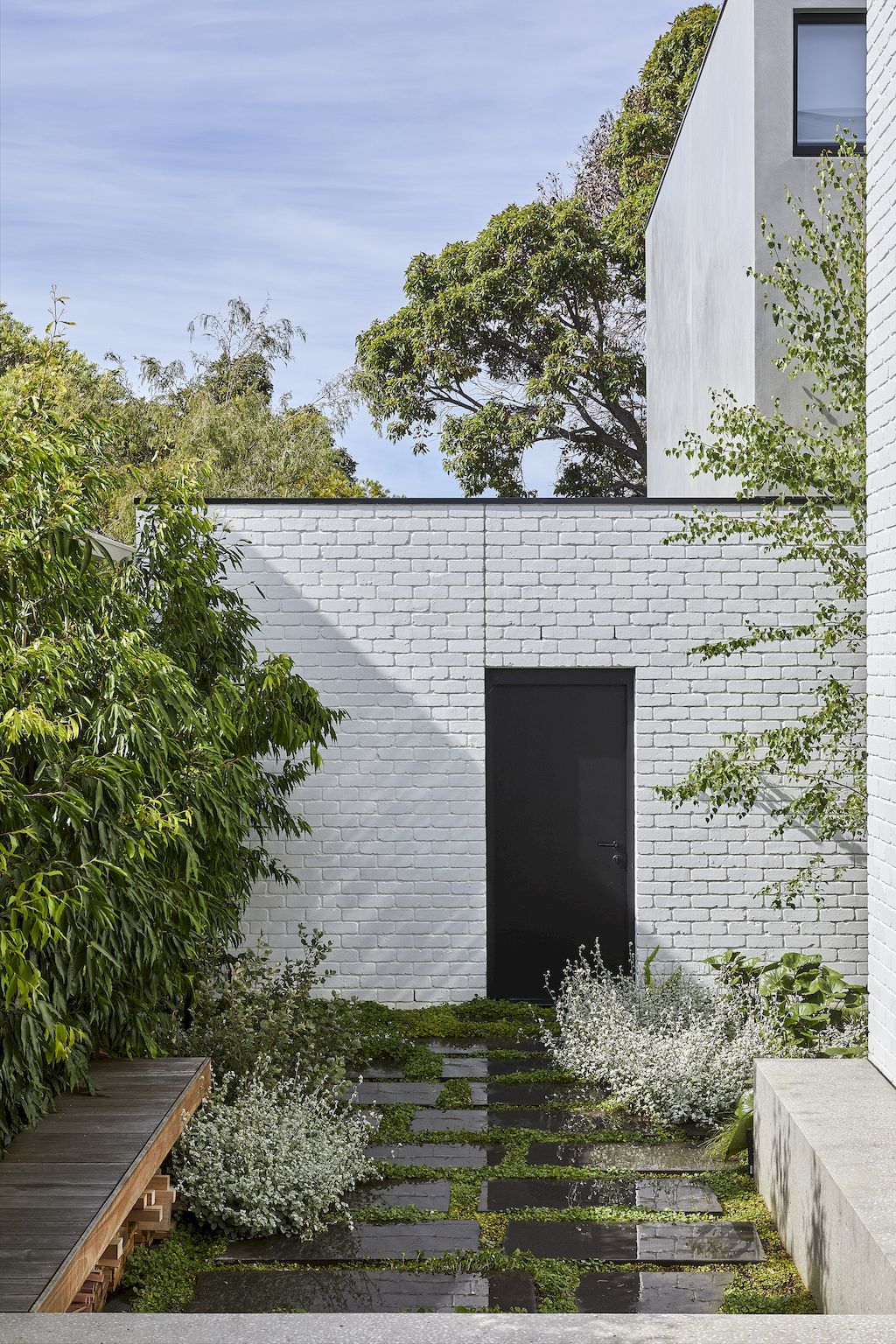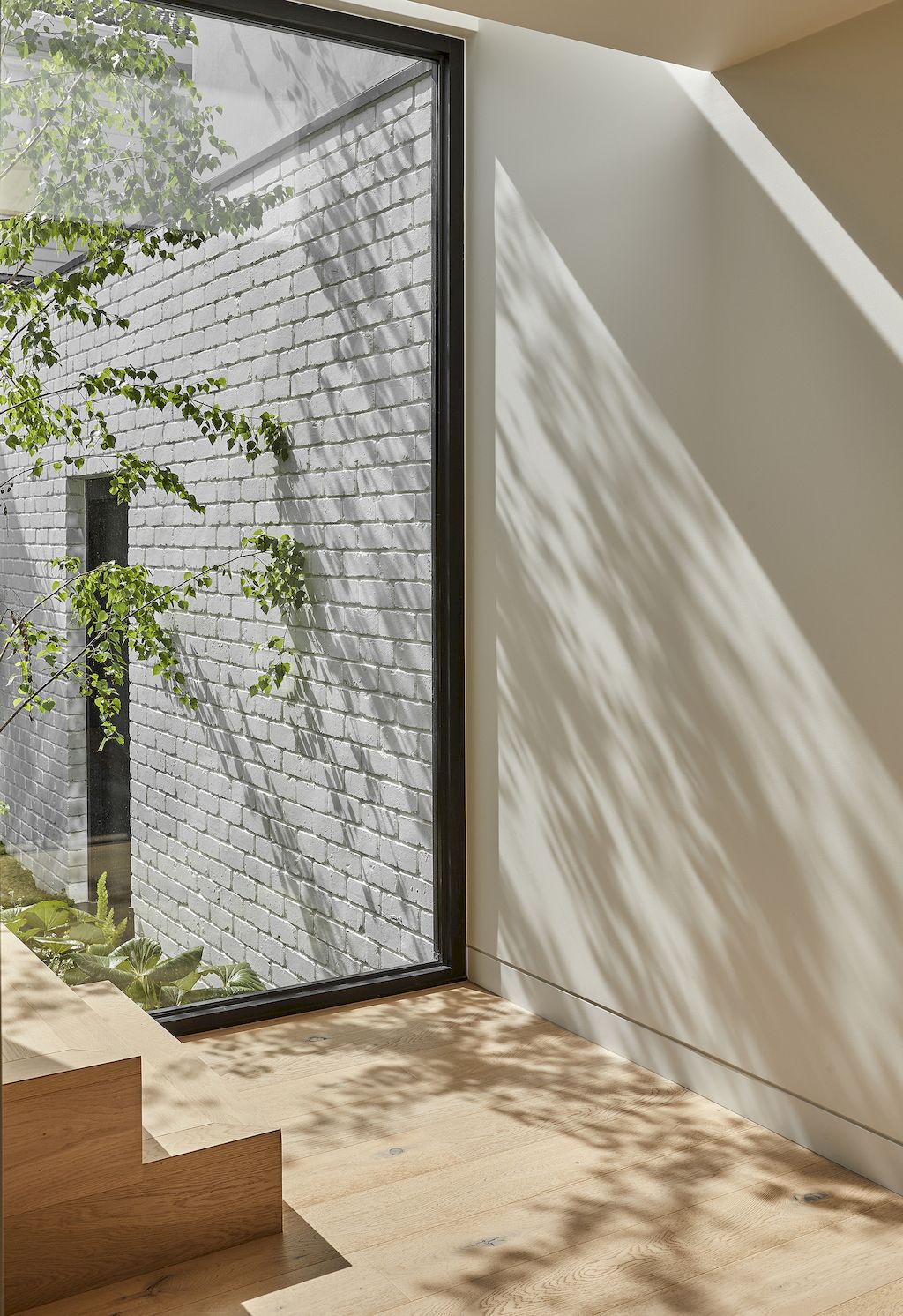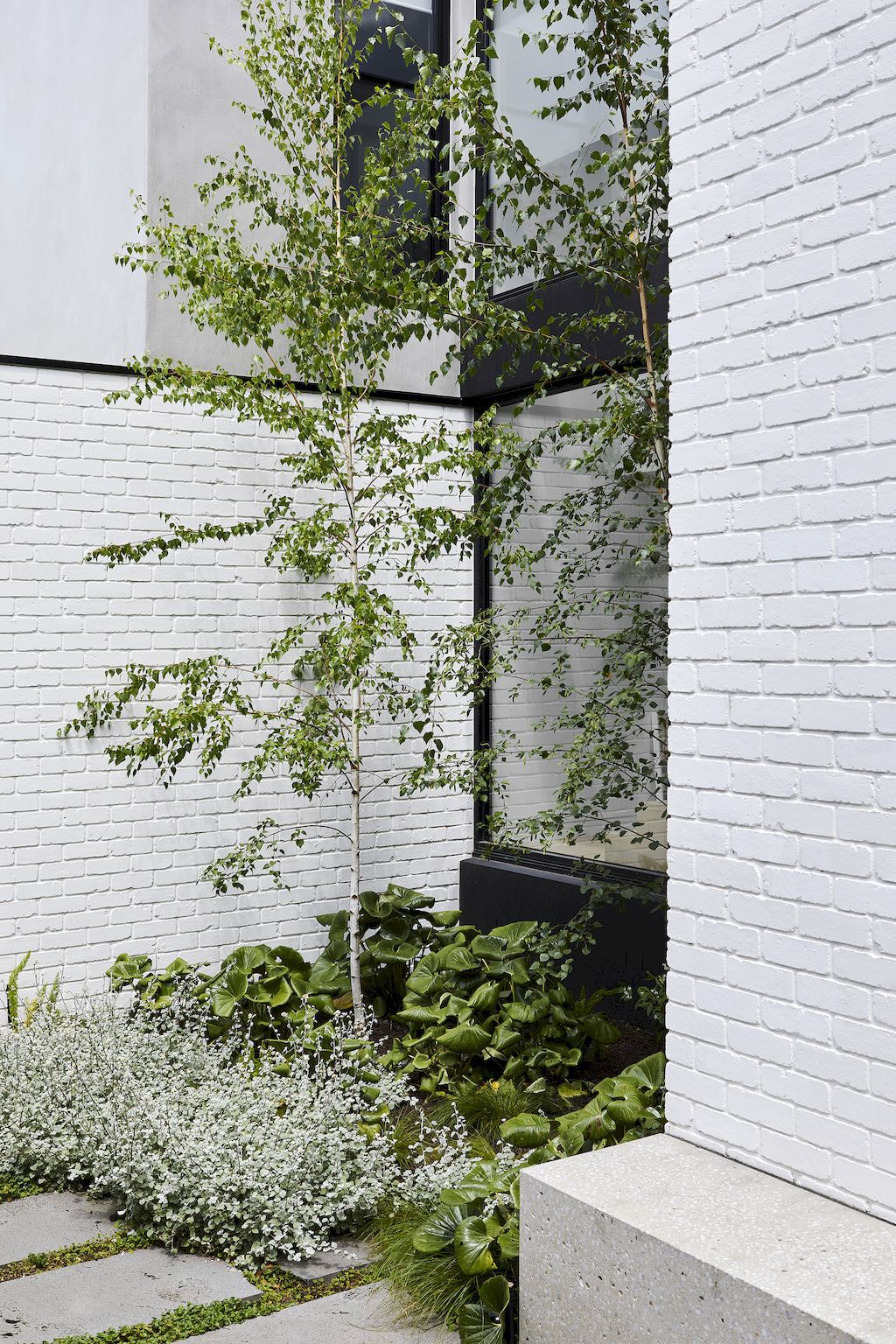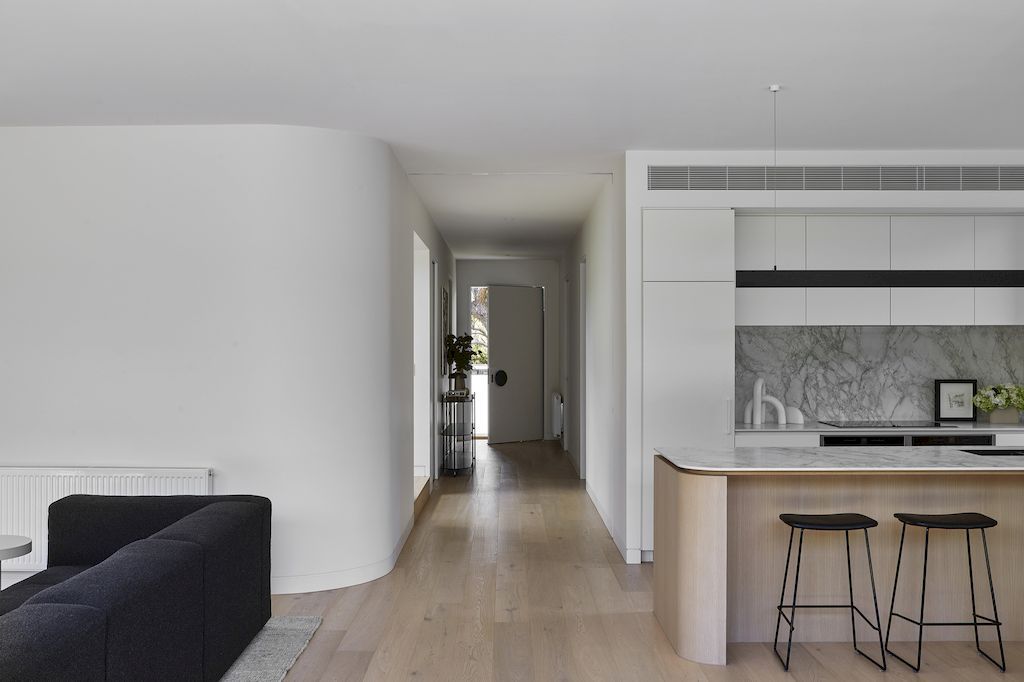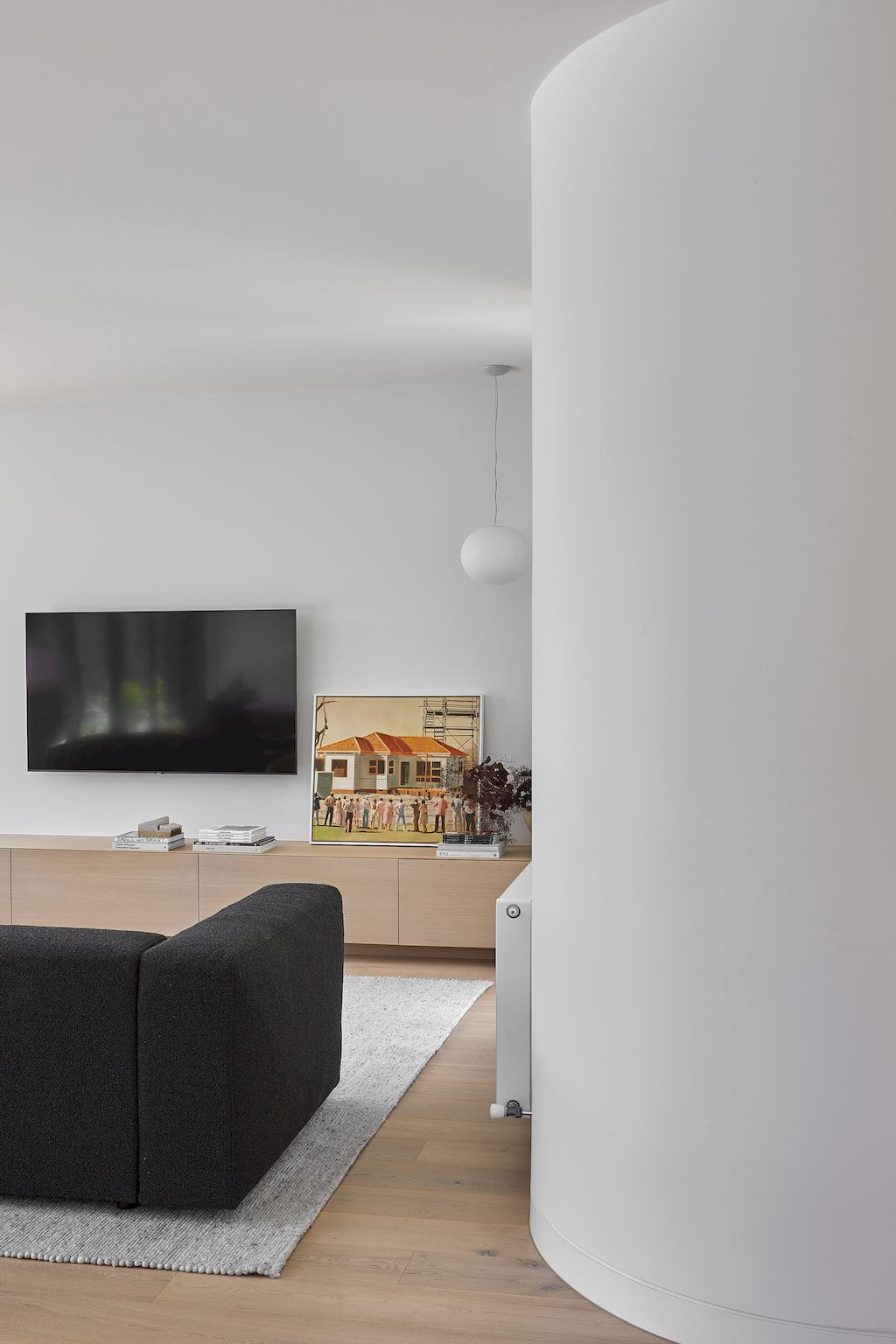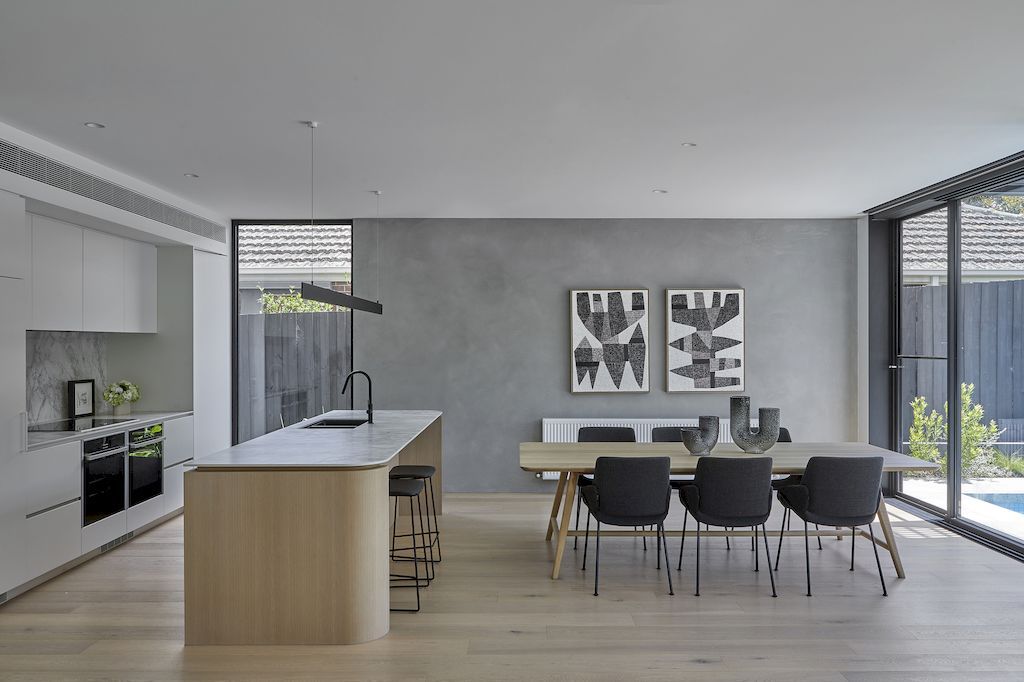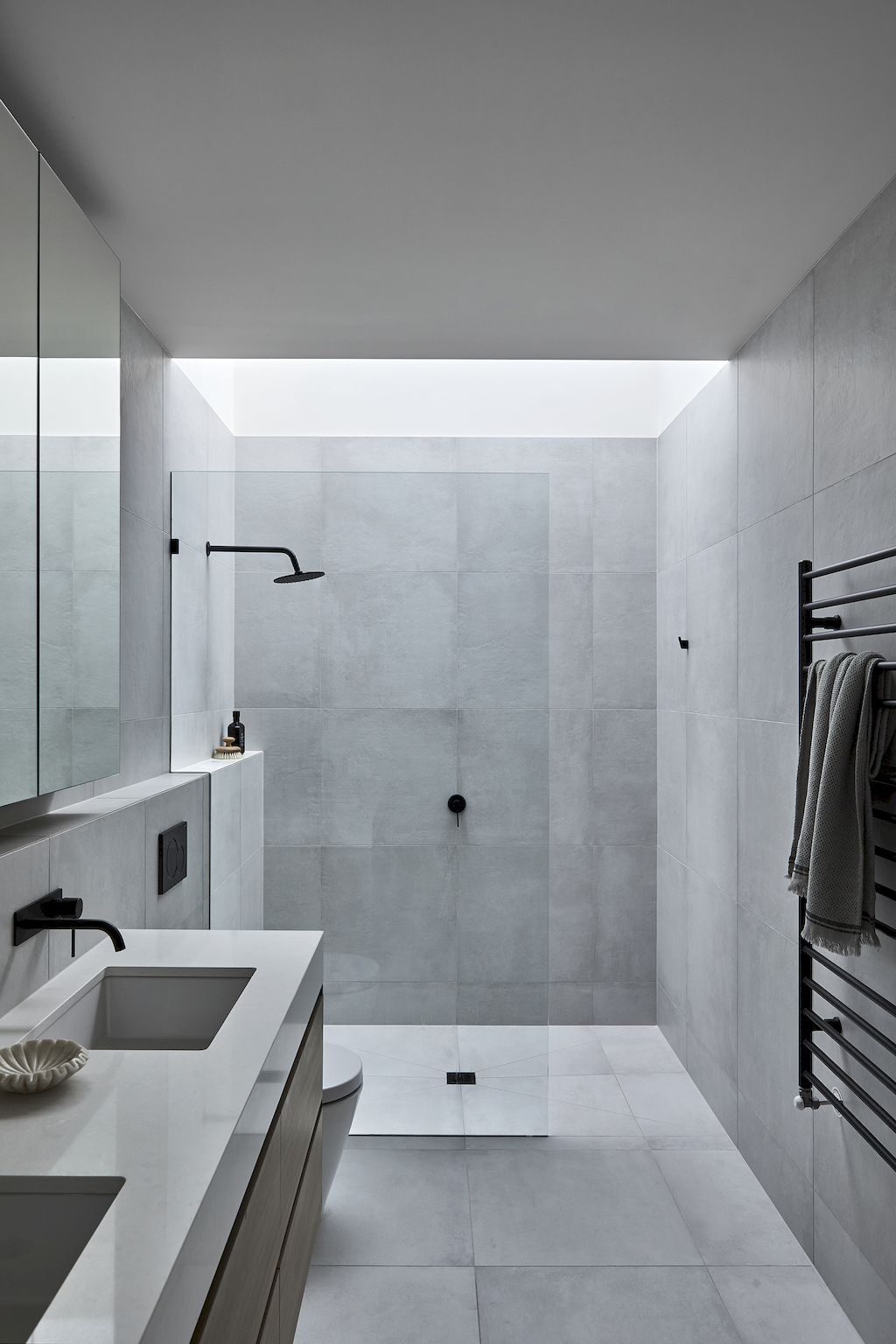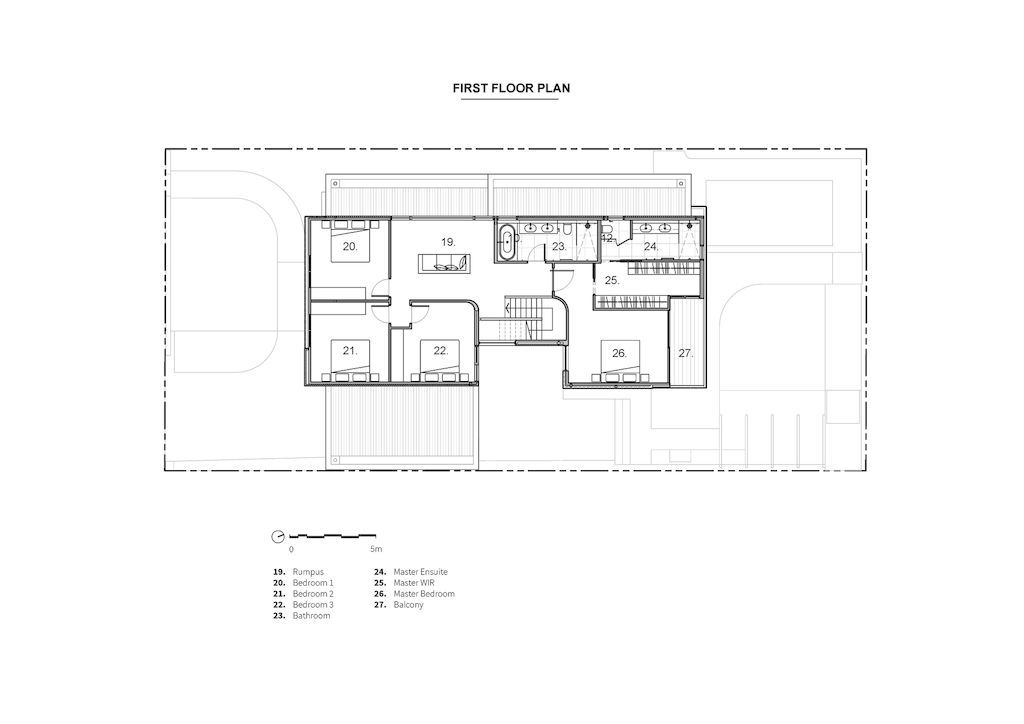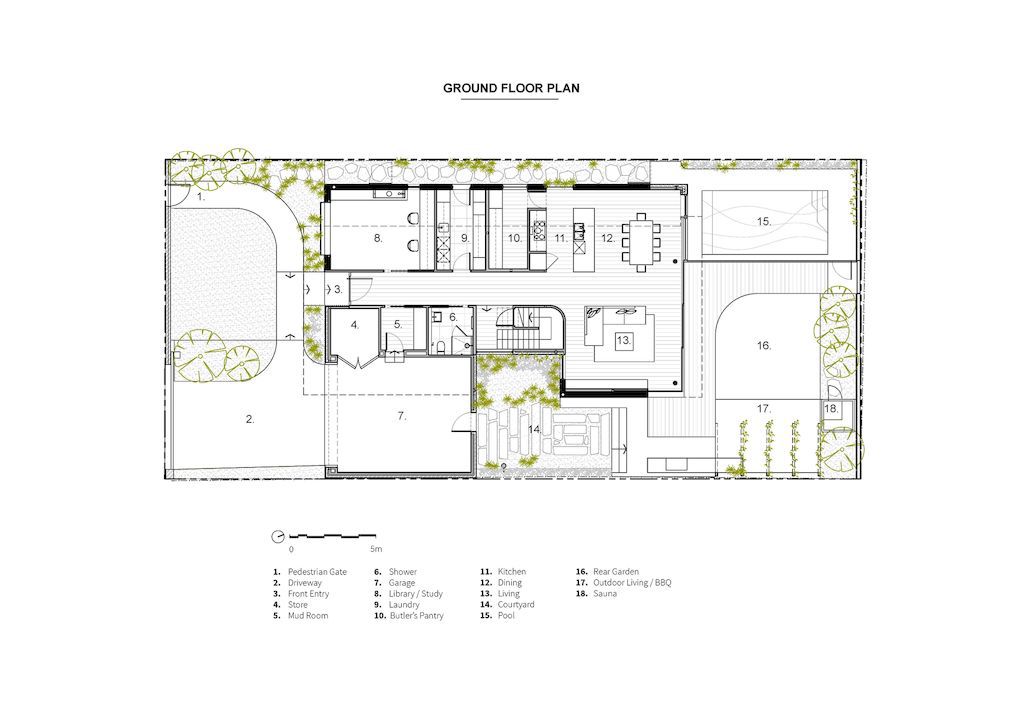 The Eliza House Gallery:
Text by the Architects: Eliza House is located in an enviable neighborhood pocket of Black Rock; within 400m to picturesque Beach Road and walking distance to the Sandringham Beach Foreshore Reserve. The homeowners had a clear ambition of laying roots with their young family in this Bayside community and setting up their forever home. The previous dwelling was a Post-war double-fronted brick-veneered house which was part of the common building stock of its time and did not hold any heritage significance. The old house had familiar characteristics of its Post-war pedigree by way of low ceilings and an awkwardly laid out horse-shoe internal configuration, so the logical decision was made to take a knock-down/rebuild approach. The owners wanted a practical, fuss-free home that will last them for years to come and our challenge was to create a design that responds to their present & future needs.
Photo credit: Dave Kulesza| Source: WALA
For more information about this project; please contact the Architecture firm :
– Add: 18 Rokeby St, Collingwood VIC 3066, Australia
– Tel: +61 421 687 880
– Email: [email protected]
More Projects here:
---