Architecture Design of High Desert Retreat
Description About The Project
High Desert Retreat designed by Aidlin Darling Design is a low-slung home in California's Palm Desert that intended to contrast the boulders and trees found in its remote setting. This three-bedroom family home located on a rocky plateau in the arid landscape, with views of the Coachella Valley and San Jacinto Mountain Range. As a result, this elevated vantage led to the name High Desert Retreat for the project, which earned a 2021 AIA Design Award in the interiors category.
The brief is creating a retreat in the desert well away from the urban lives. Also, offers a modest home that didn't remove a single Pinyon tree, embraced the rustic desert climate, and framed the always changing chameleon-like vistas from within. In addition to this, the materials of the home chosen to quietly contrast with the lighter palette of the desert landscape. Also, the interior is a collage of concrete, wood, stone, and steel, each respond to its immediate application to maximize durability while providing the home with warmth and a soulful nesting quality.
Therefore, the home performs as a simple framing device for the occupant to observe the dynamic surrounding terrain. The structure would be exceedingly quiet and crisp in its geometry. Also, intentionally contrasting the organic forms of the desert and low to the ground to minimize its presence. The main entrance to the home covered by the overhanging roof. Which finished with a light wooden underside, into an all-glass dining area that separates the kitchen from the living room. The large glazed panels can open fully for cross ventilation. Also, at the back of the home, overlooking the site's steep slope, a swimming pool runs nearly the whole width of the house.
The Architecture Design Project Information: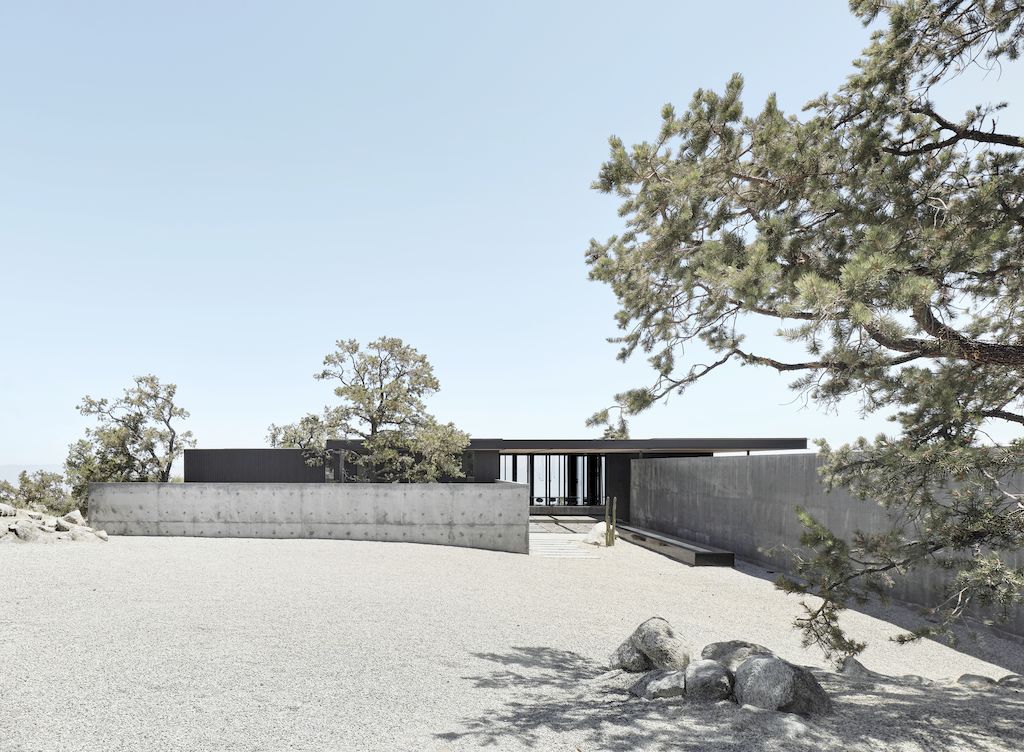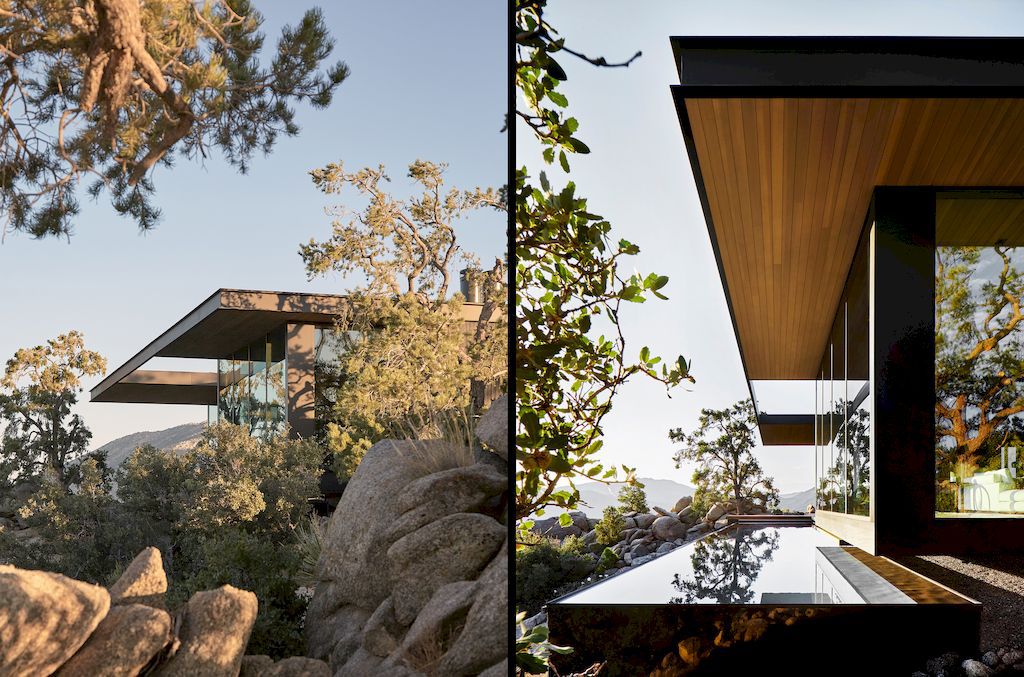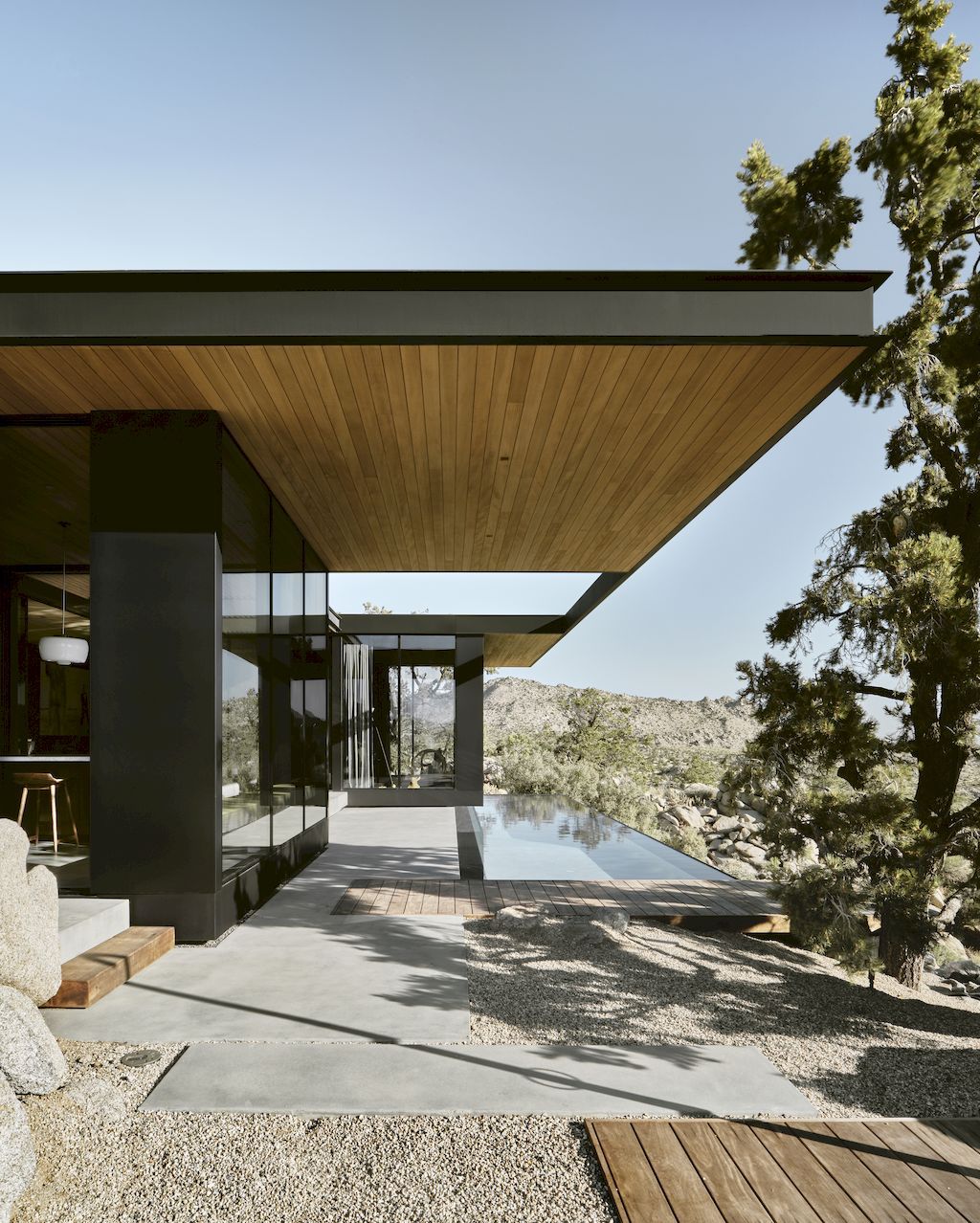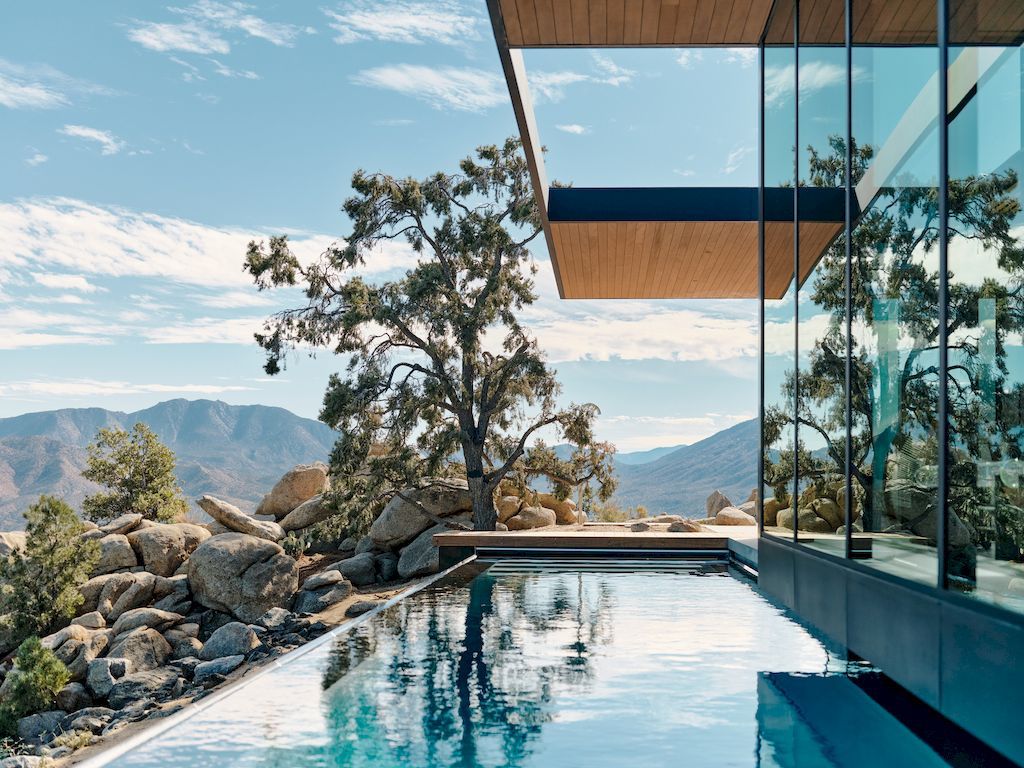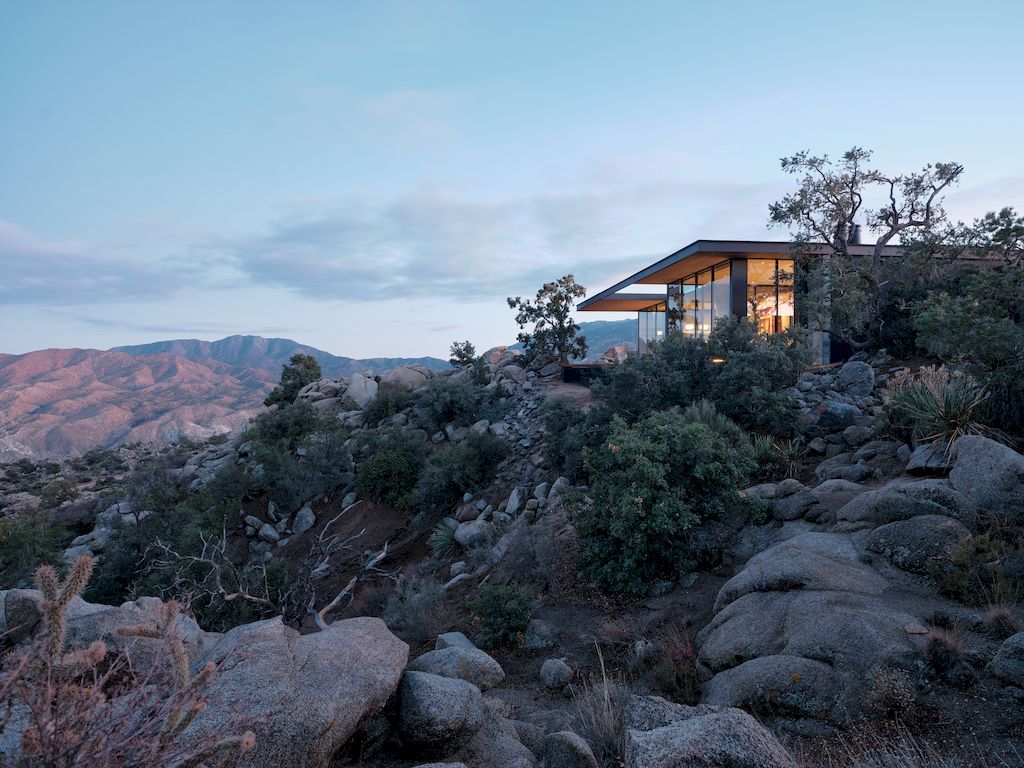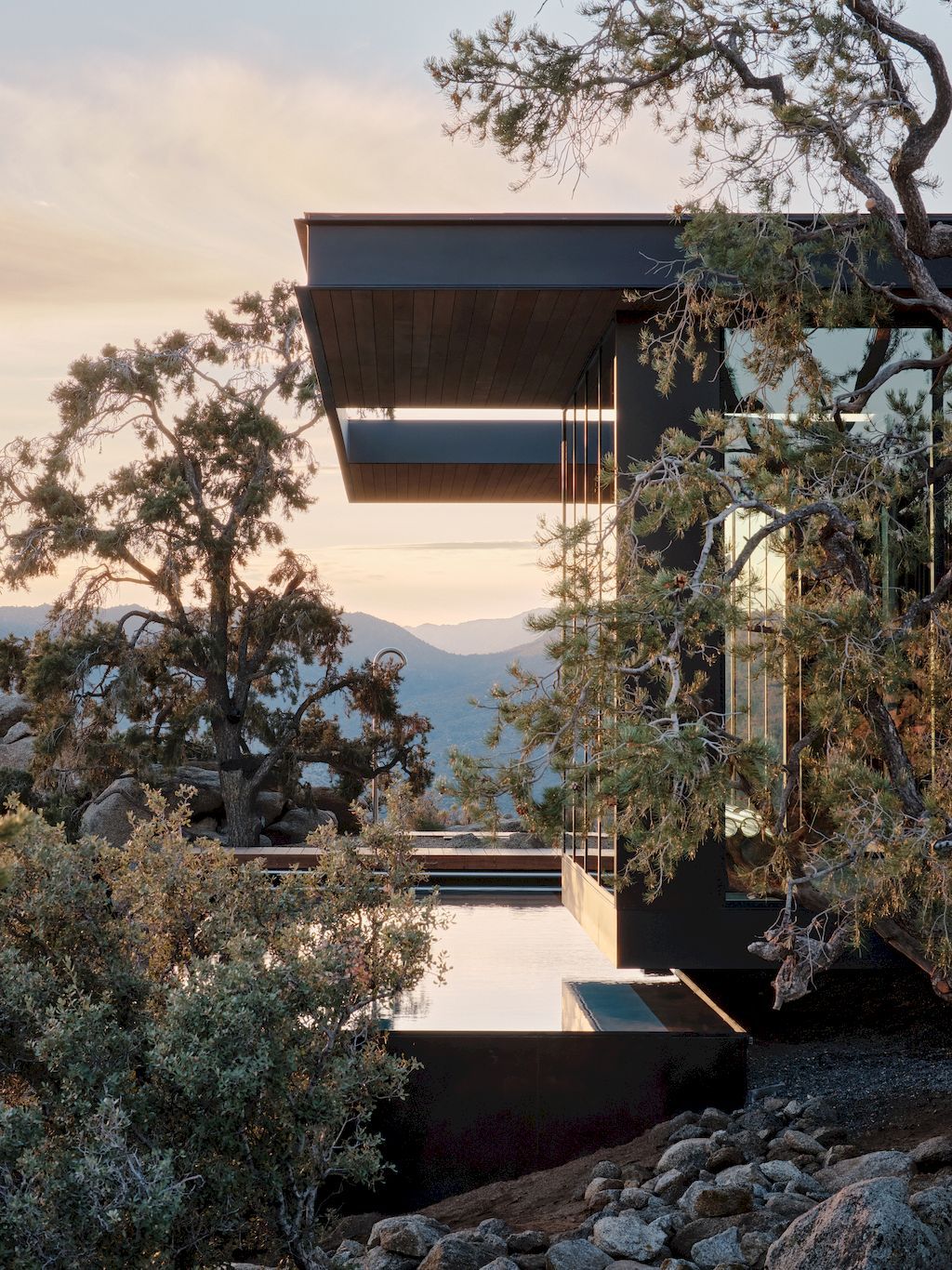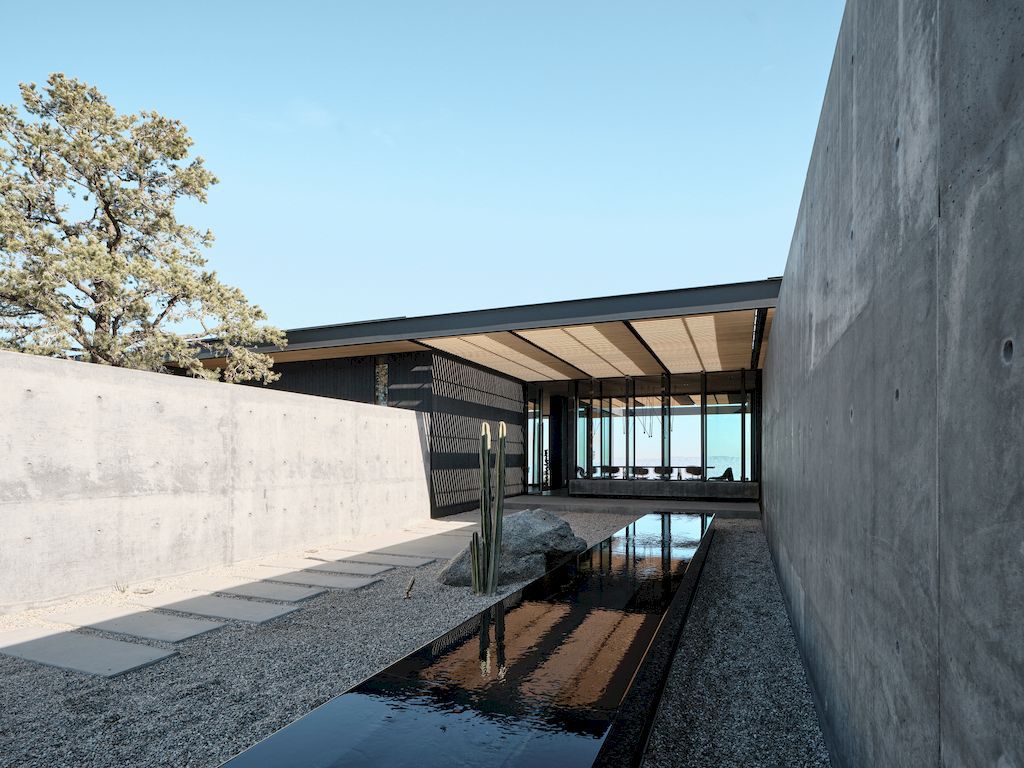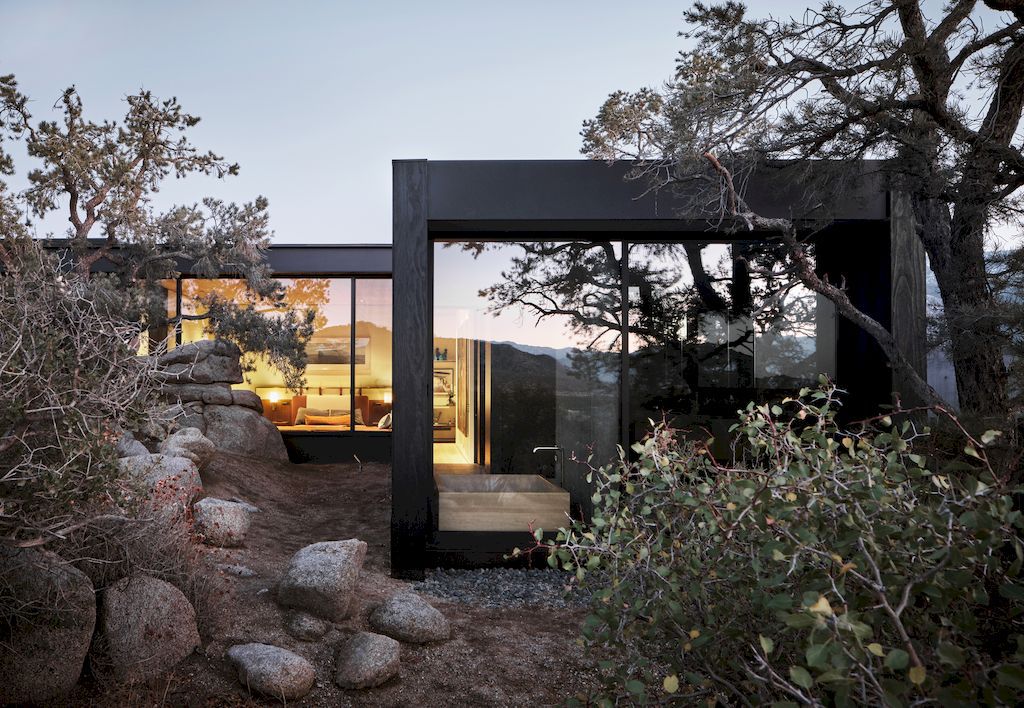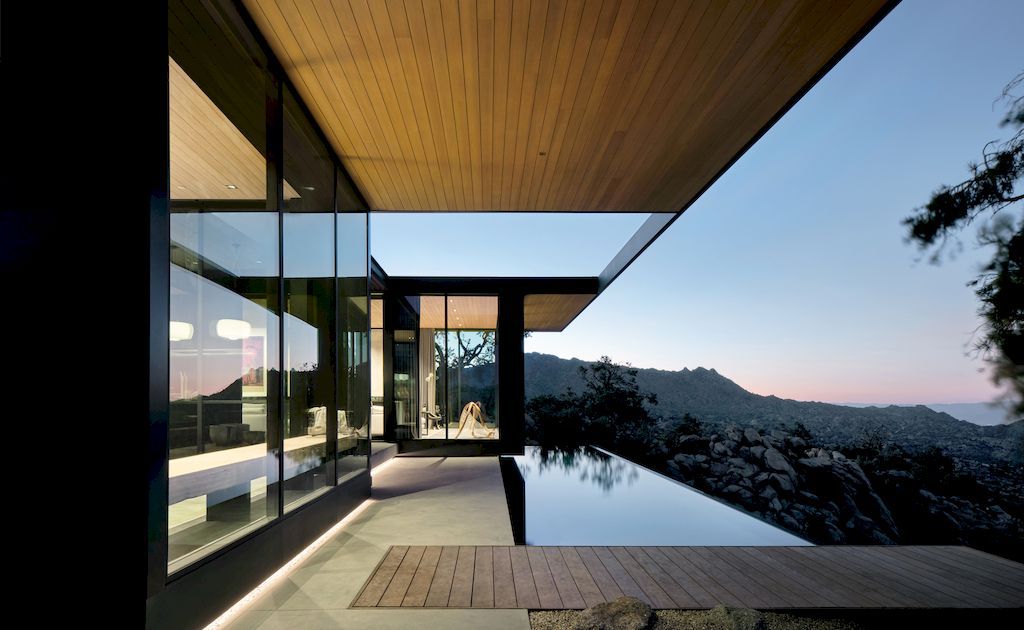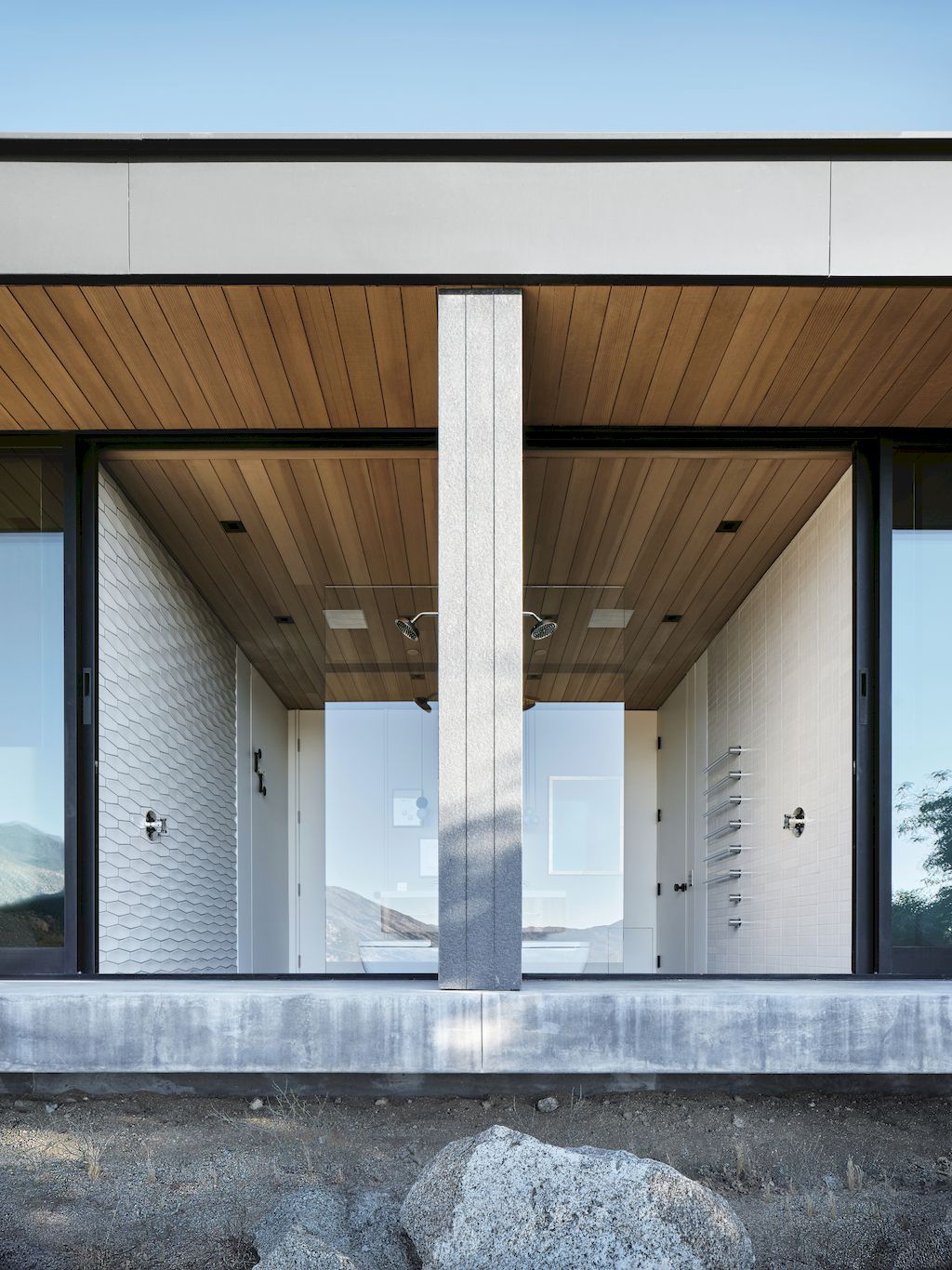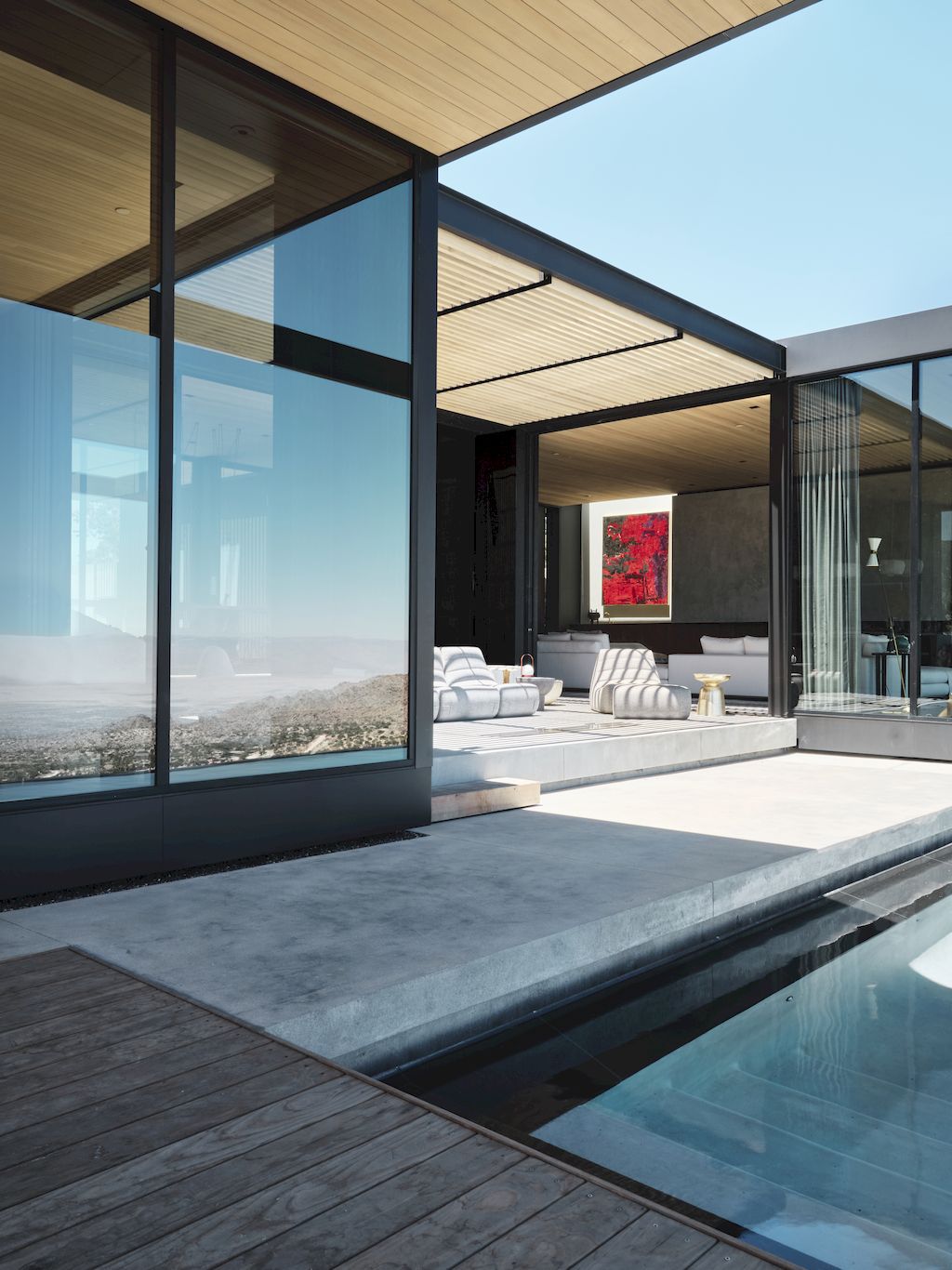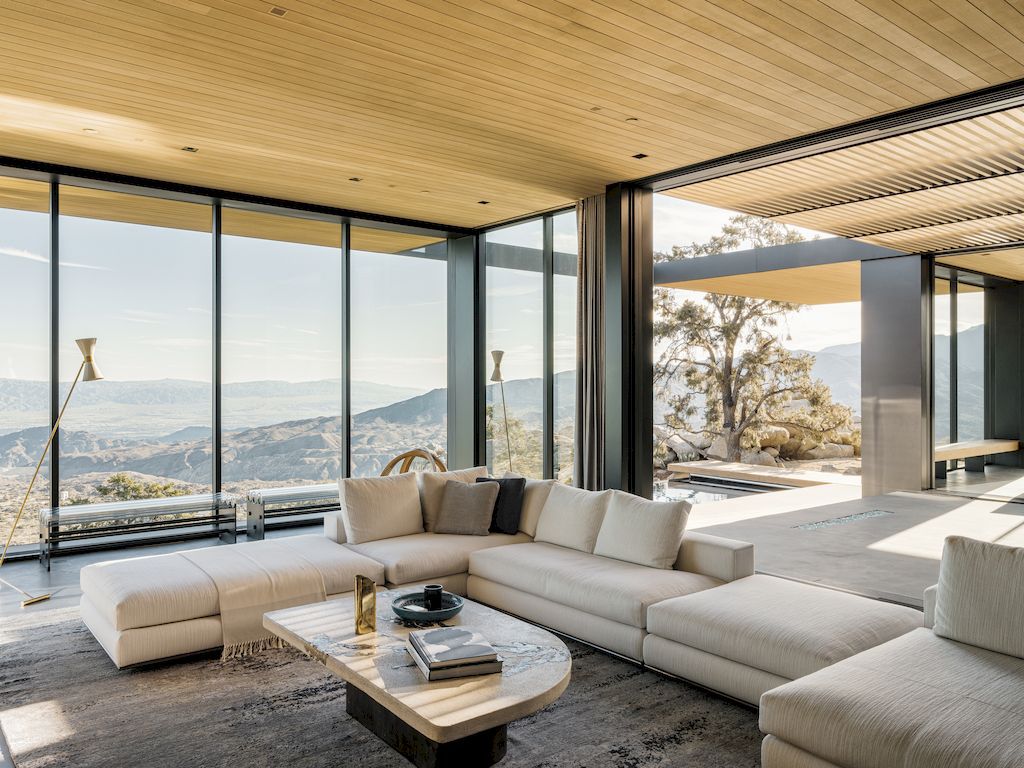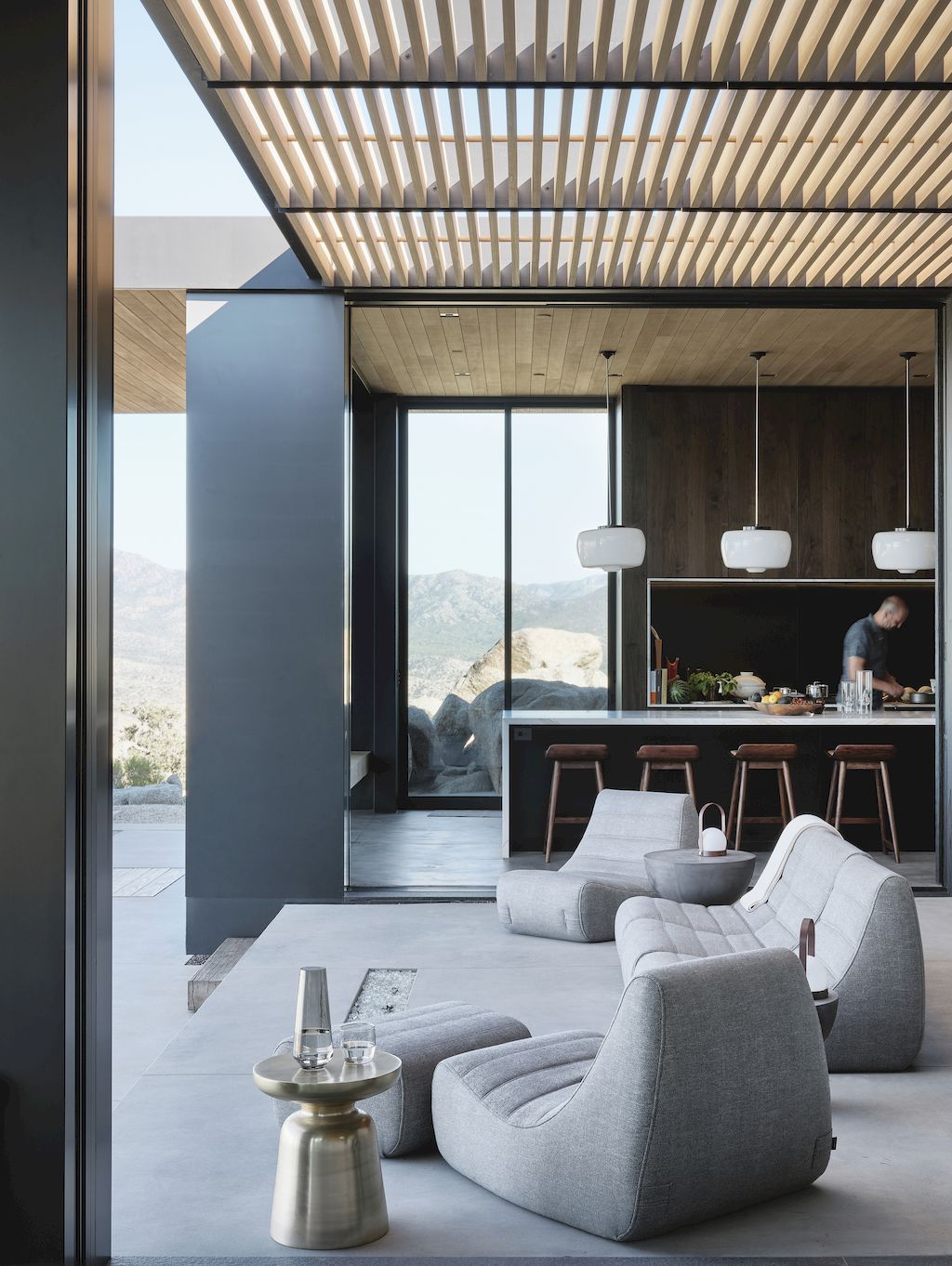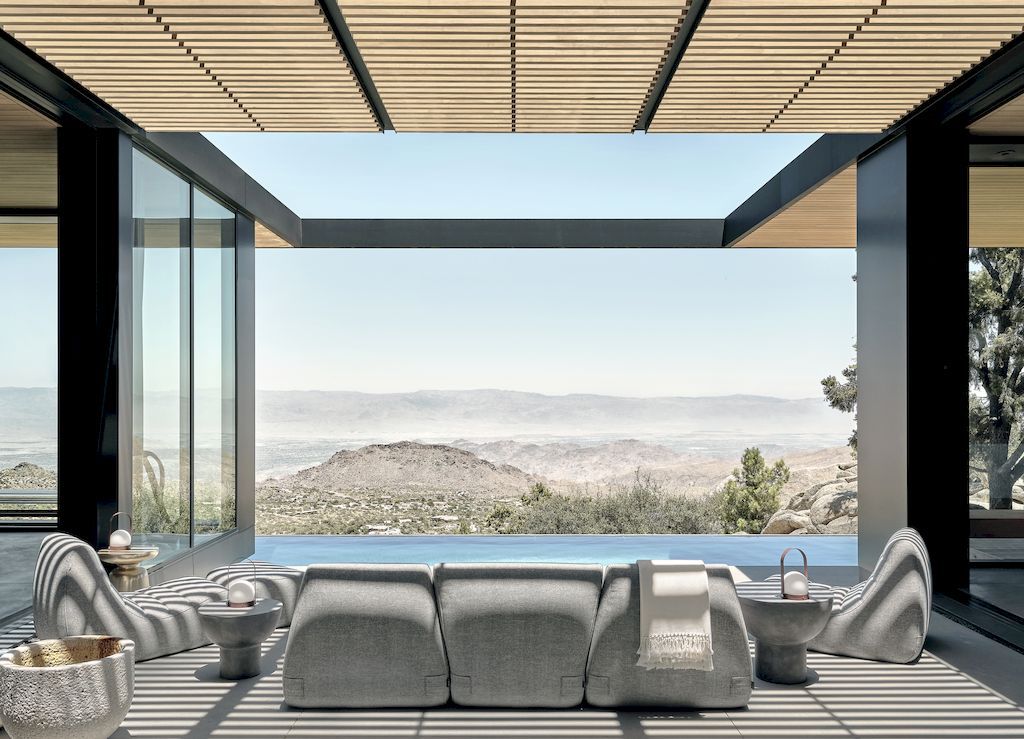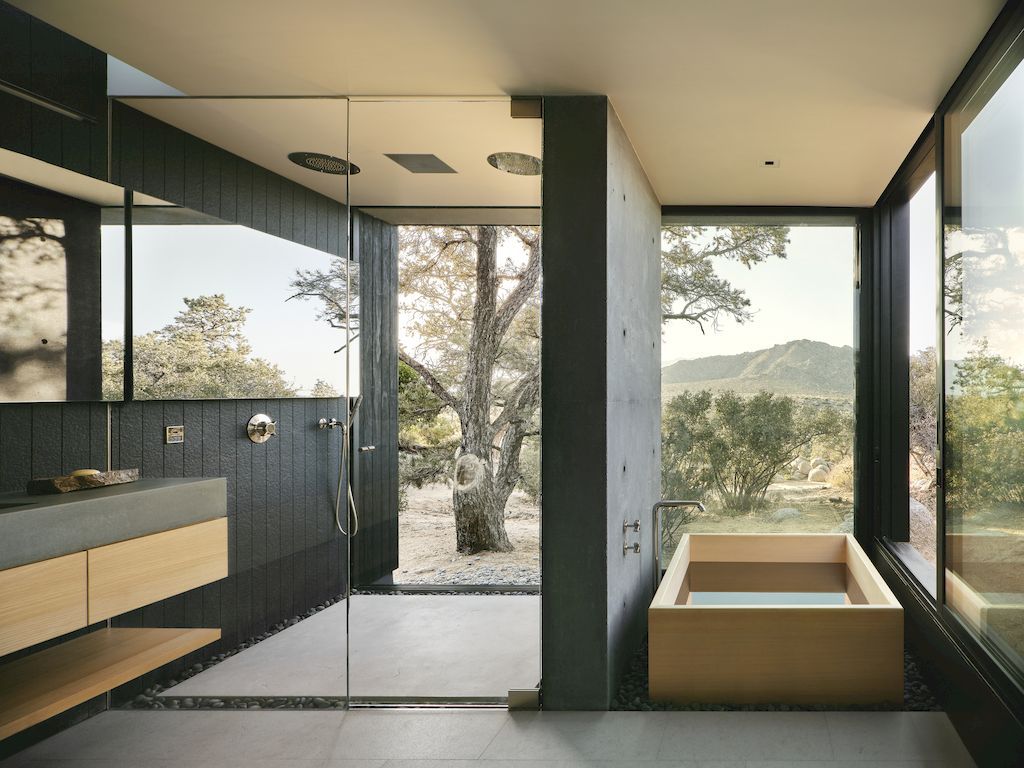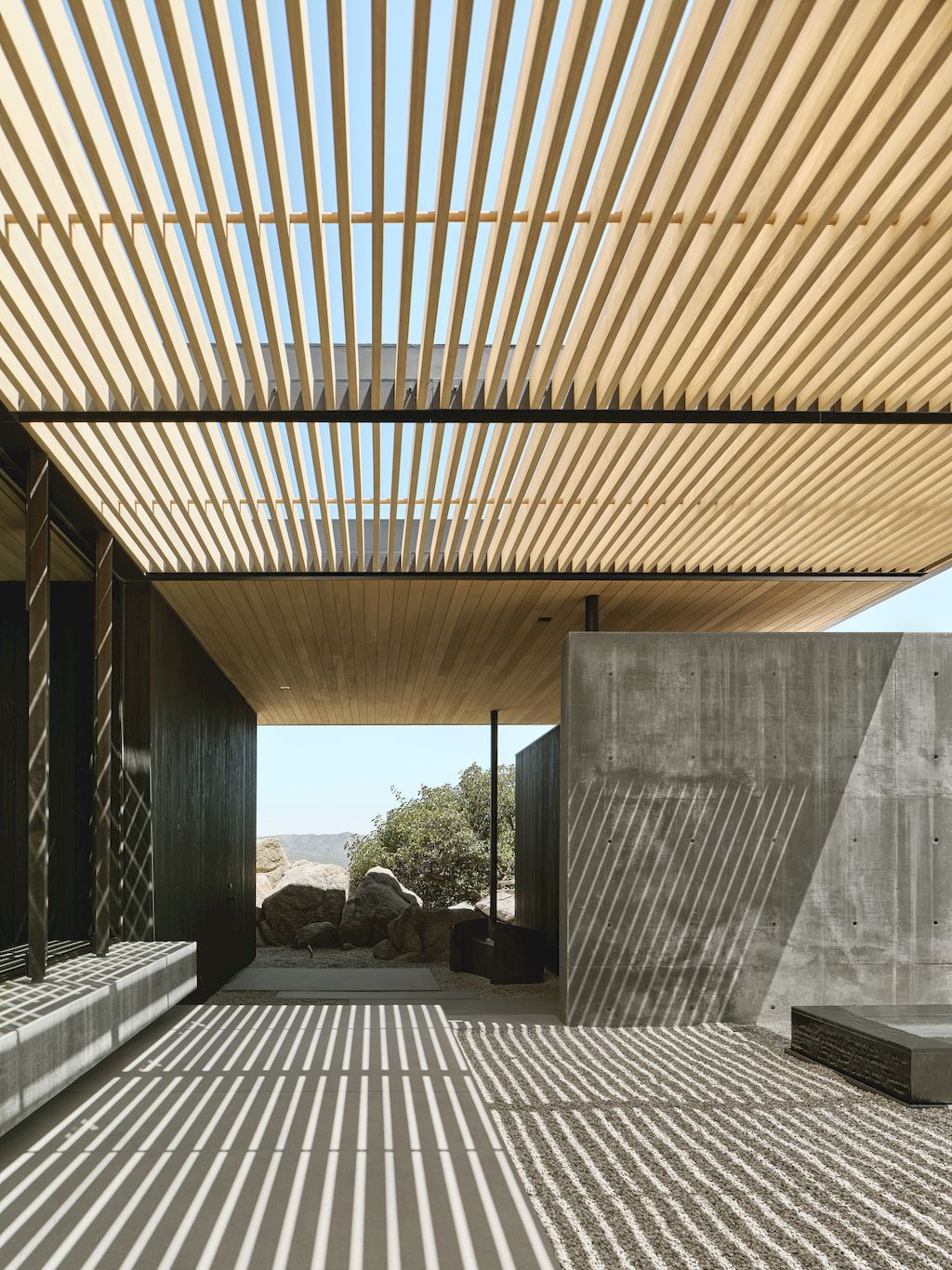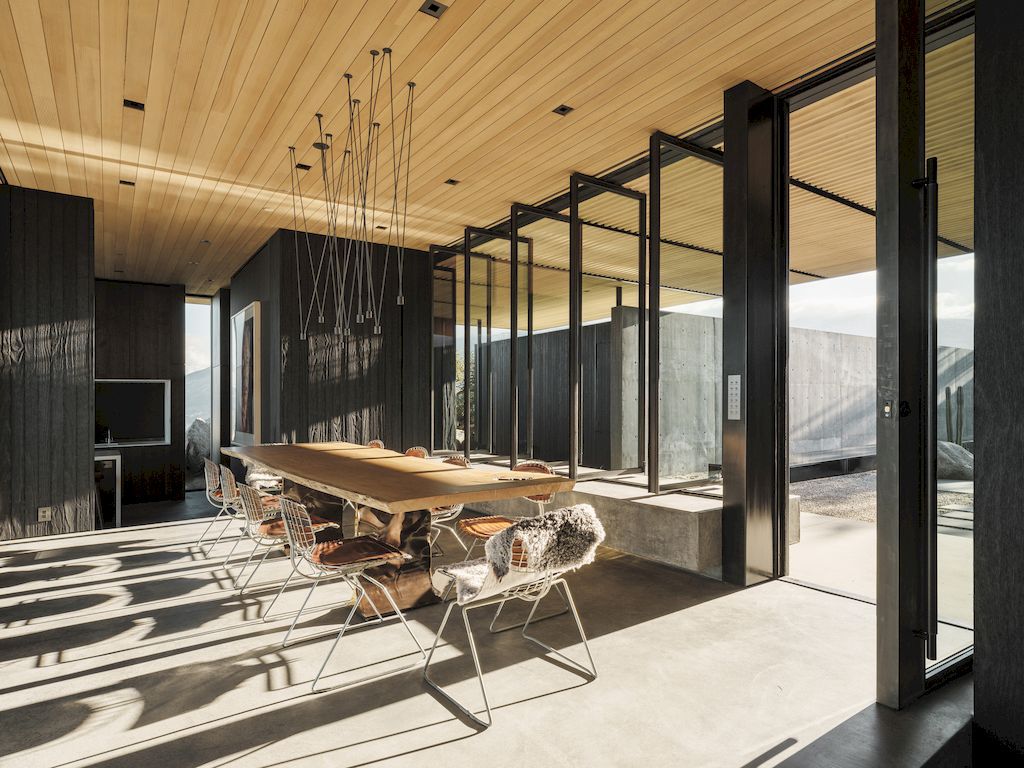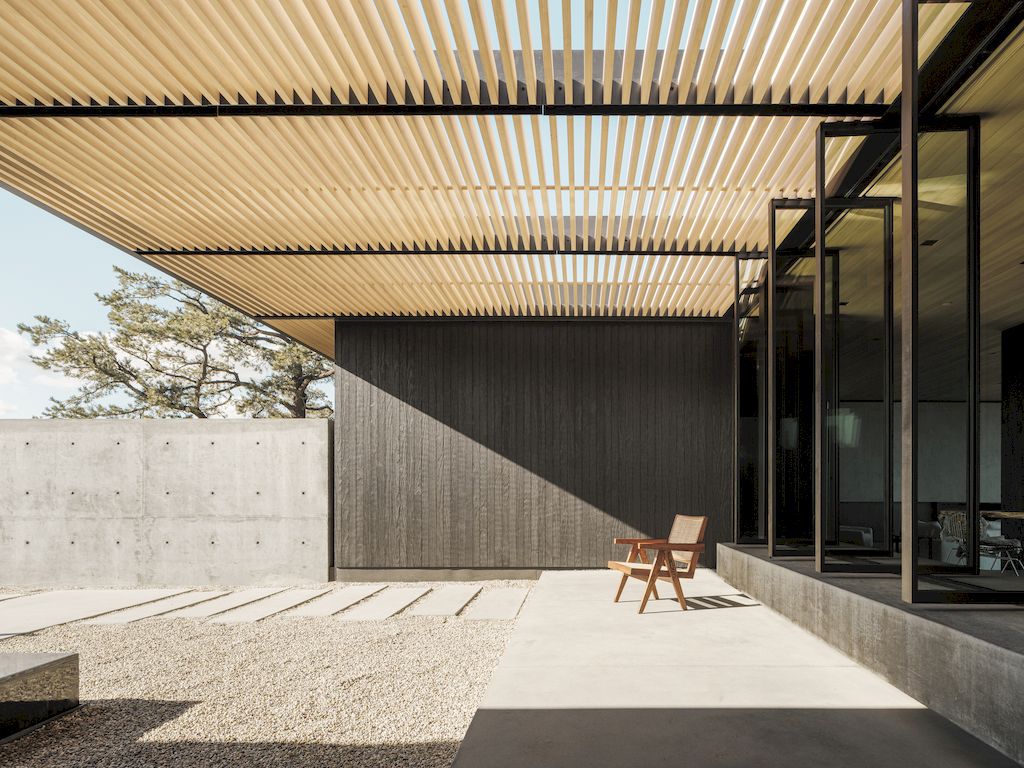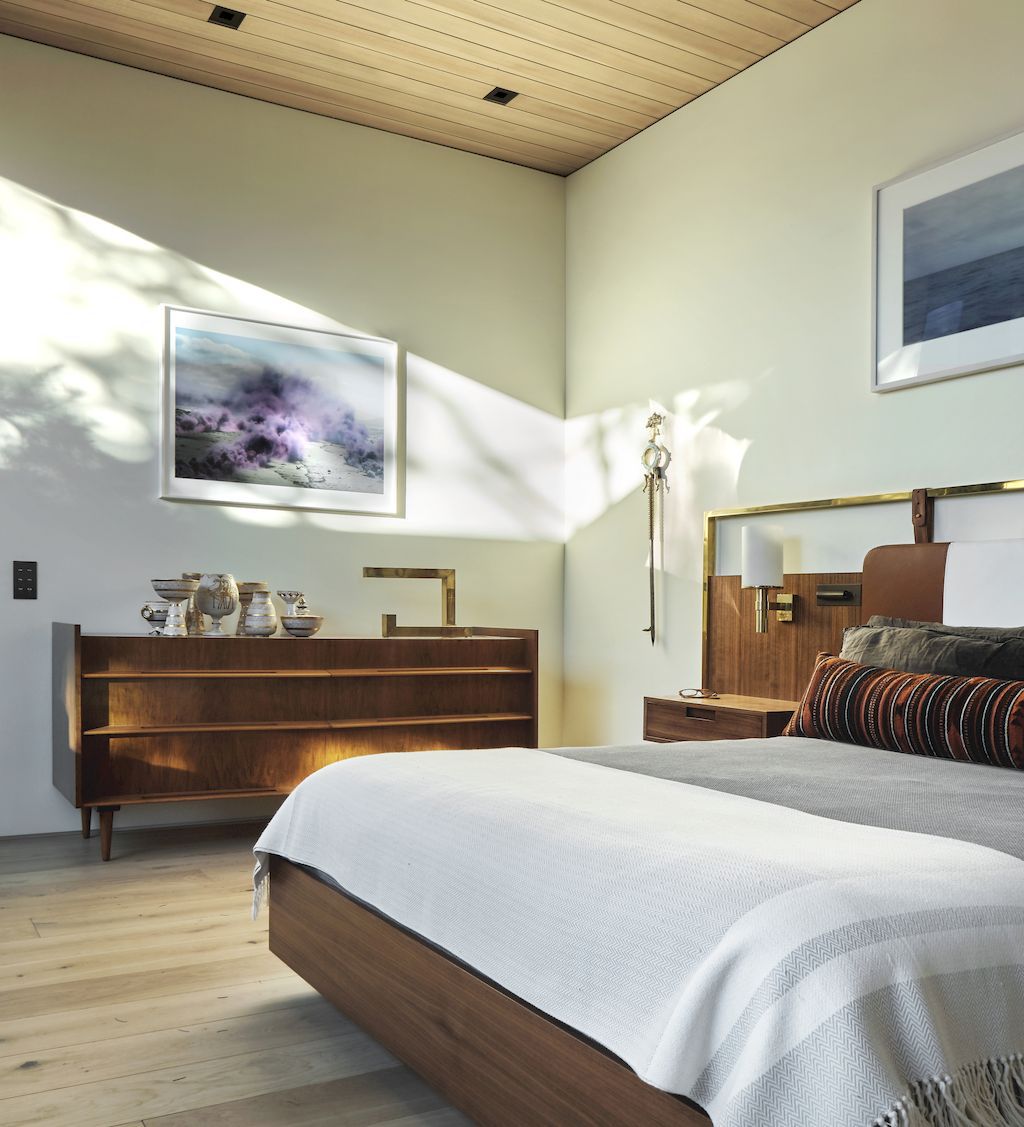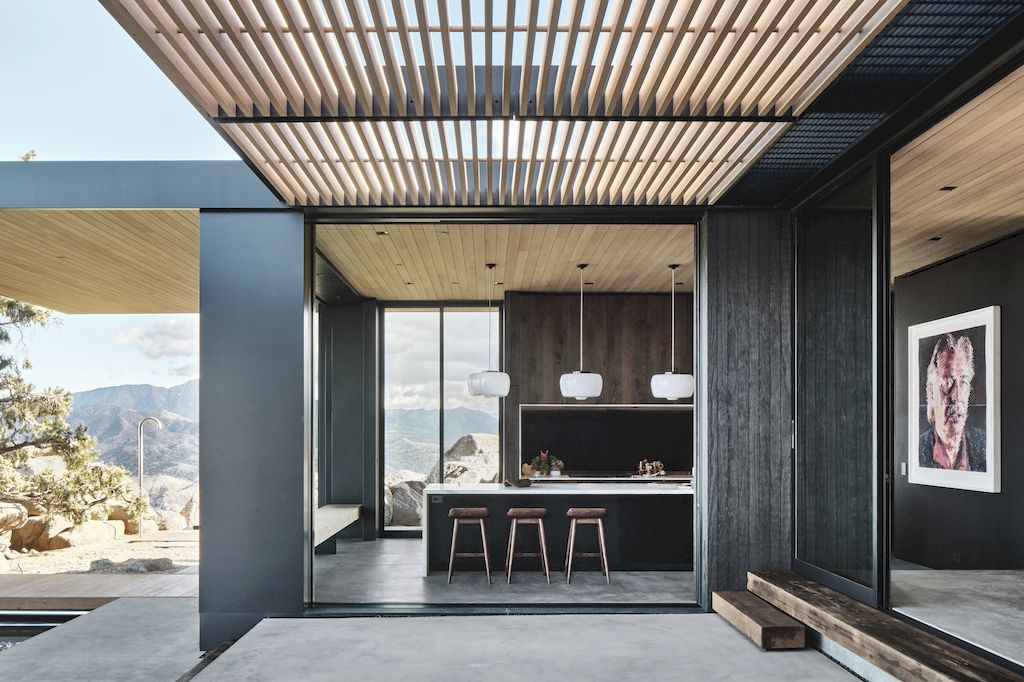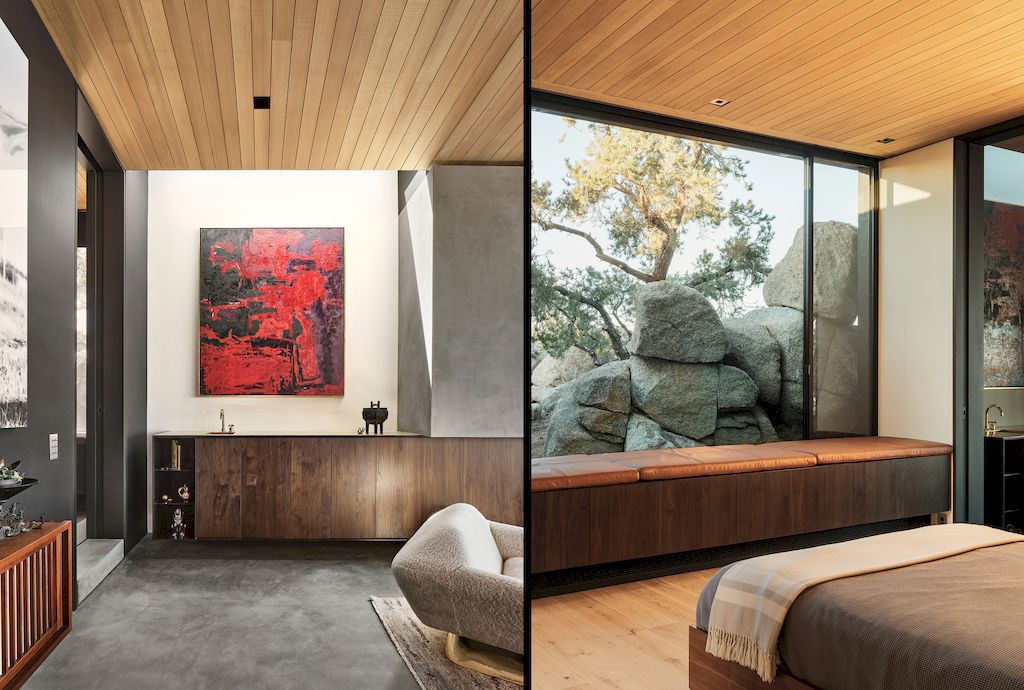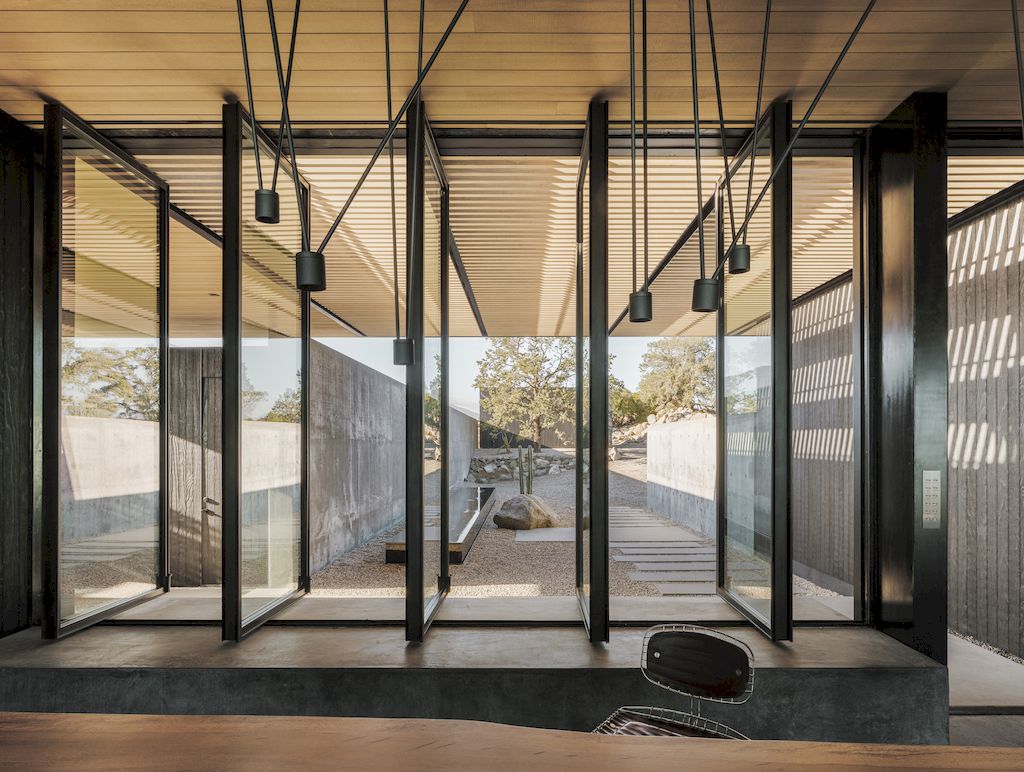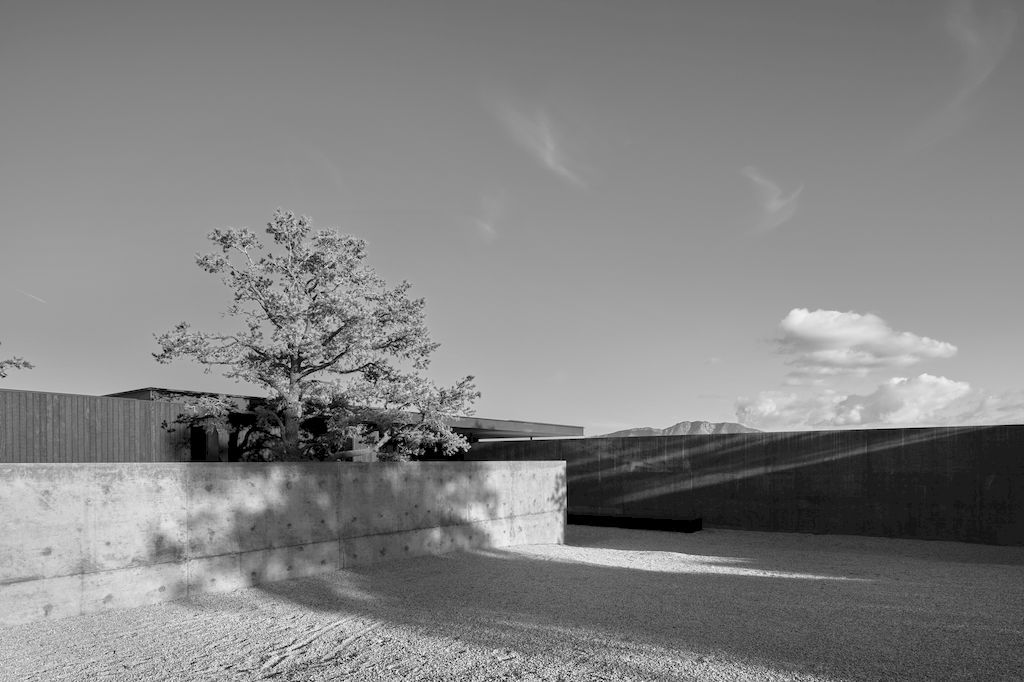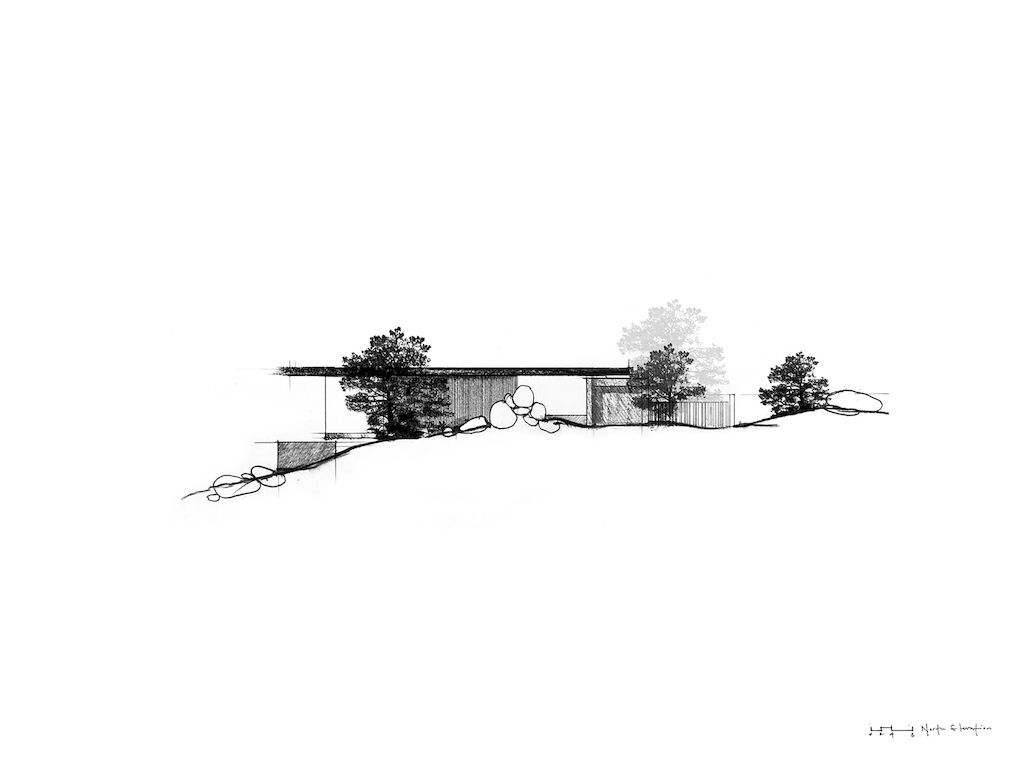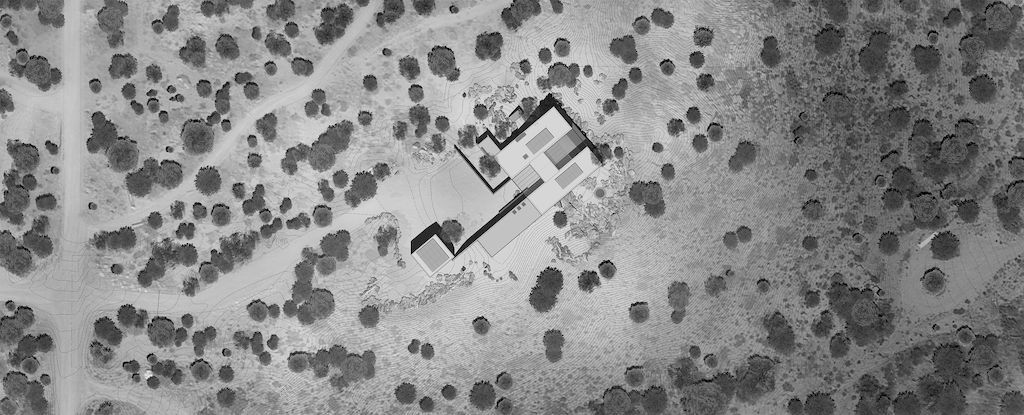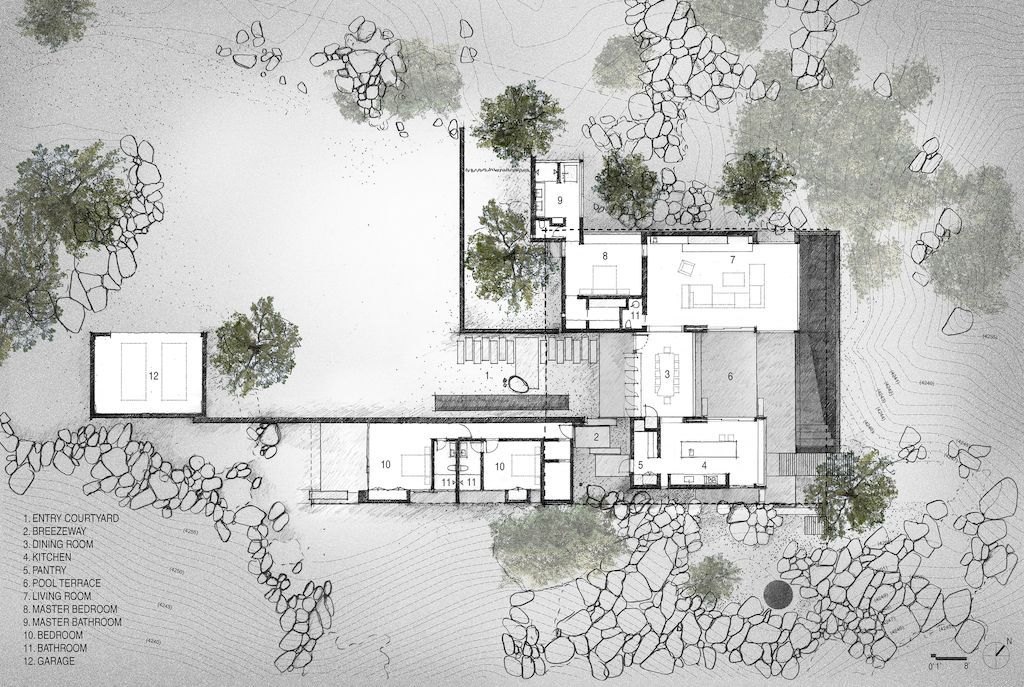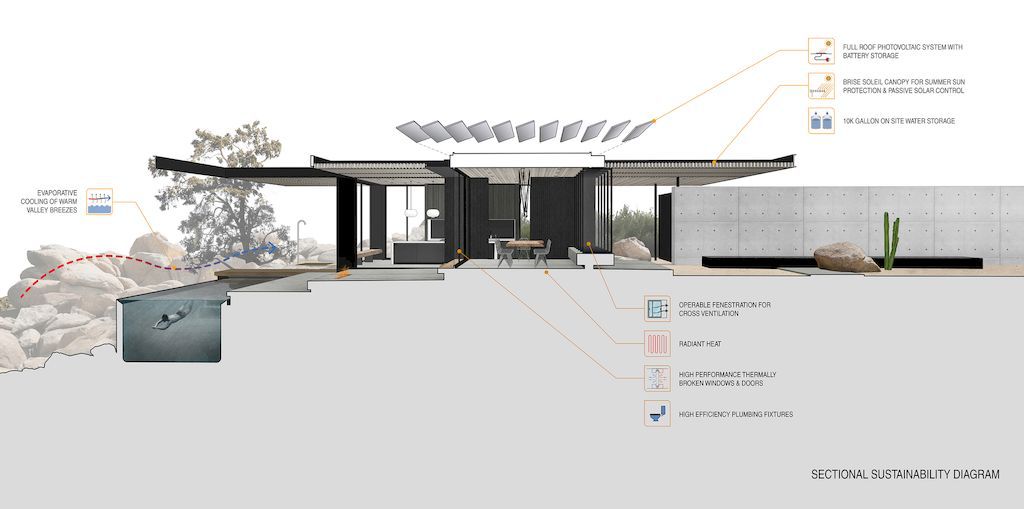 The High Desert Retreat Gallery:
Text by the Architects: Sited on a rocky desert plateau outside of Palm Desert, this single-family residence is tightly nestled within a constellation of boulders, overlooking the Coachella Valley and the San Jacinto Mountain Range beyond. The materials of the home were chosen to quietly contrast the lighter palette of the desert landscape. The blackened wood siding is pine wood that is acetylated, burnt, wire-brushed, stained, and sealed. All of these treatments are intended to provide a highly textured finish that is bug and rot-resistant, and minimizes movement within a climate known for its large diurnal temperature swings.
Photo credit: Adam Rouse| Source: Aidlin Darling Design
For more information about this project; please contact the Architecture firm :
– Add: 500 3rd St #410, San Francisco, CA 94107, United States
– Tel: +1 415-974-5603
More Houses in United States here:
---