Date of Publishing:
Architecture Design of House 2G
Description About The Project
House 2G designed by Haro Architects, situated in a densely populated area on the outskirts of Salzburg, surrounded by single-family homes. Indeed, the design of the building revolves around three main elements: natural stone facades, a horizontal plane of exposed concrete, and three pyramid shaped sheet metal structures.
Although the house appears closed and mysterious from the outside, it opens up to reveal an inviting interior garden and double height spaces beneath the truncated pyramids. As one moves through the house, they experience a sequence of spatial qualities. The feeling of compression at the entrance dissipates as the tangential view of the patio emerges, partially enclosed by an exposed concrete lattice. Sunlight filters through skylights, casting captivating patterns of light and shadow in the double-height spaces.
Once insides, a soothing ambiance is created through the combination of colors, textures, and natural materials such as walnut wood and velvet. These elements contribute to a sense of tranquility and seclusion that contrasts with the "hardness" of the exterior shell. The overall design aims to achieve a timeless quality reminiscent of mid century houses, characterized by understated architecture that blends harmoniously with its surroundings while still express its own contemporary language.
The Architecture Design Project Information: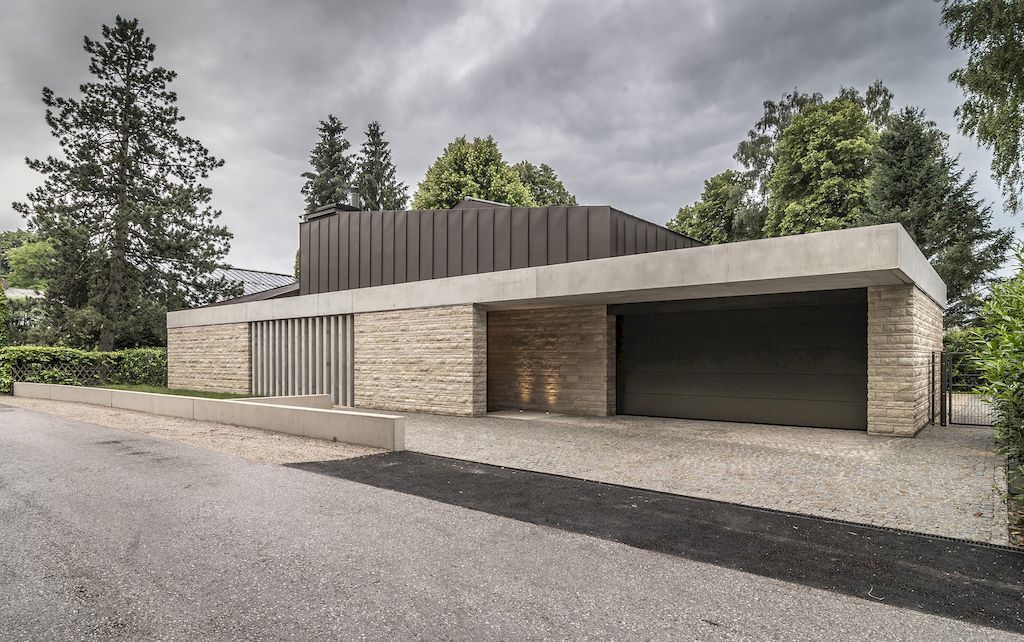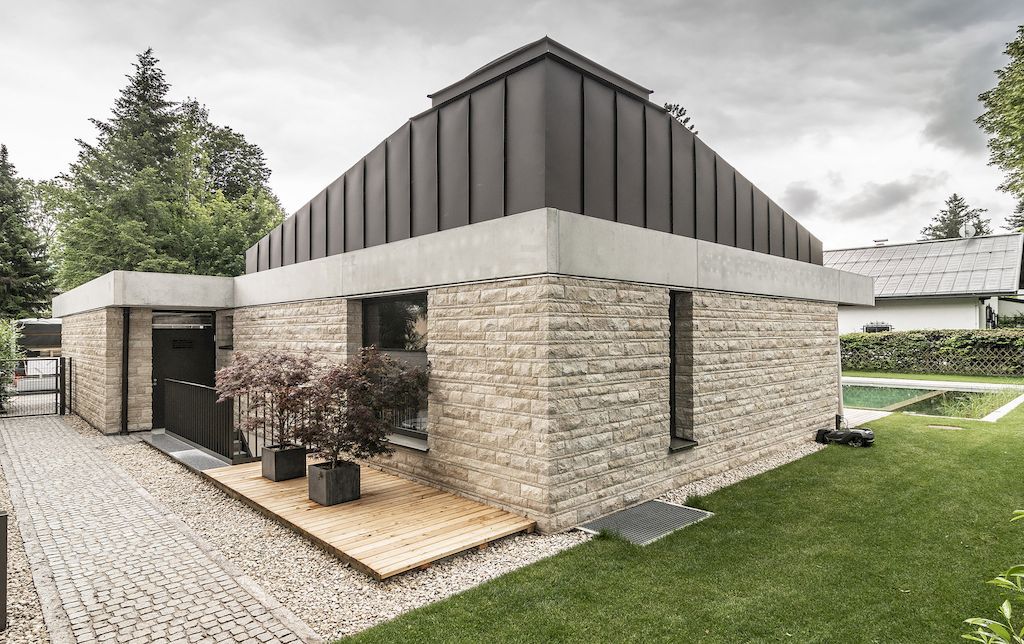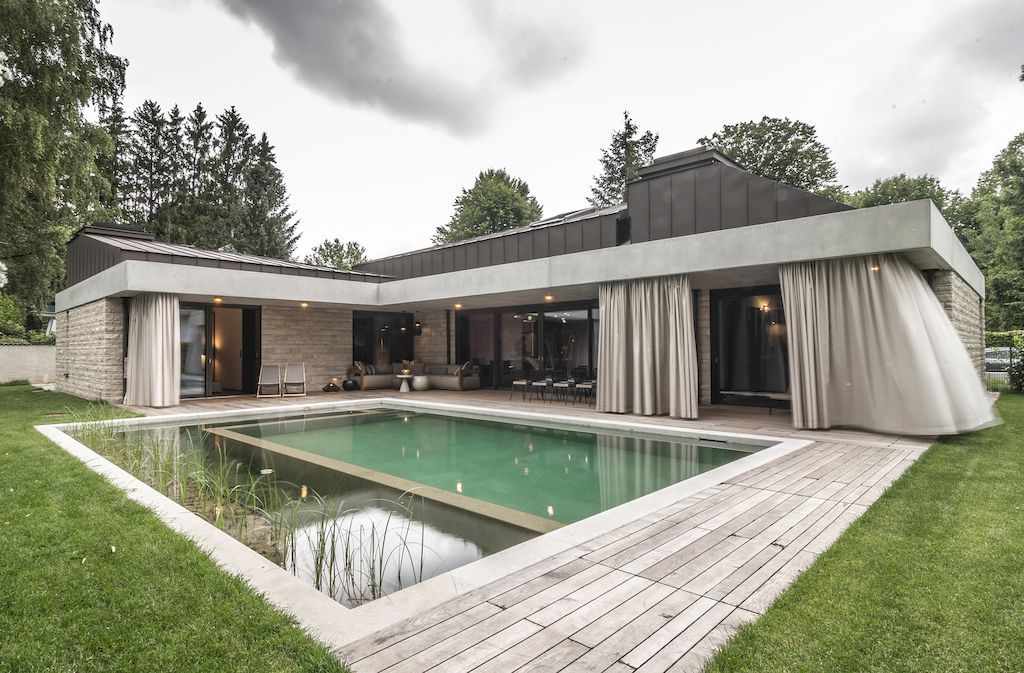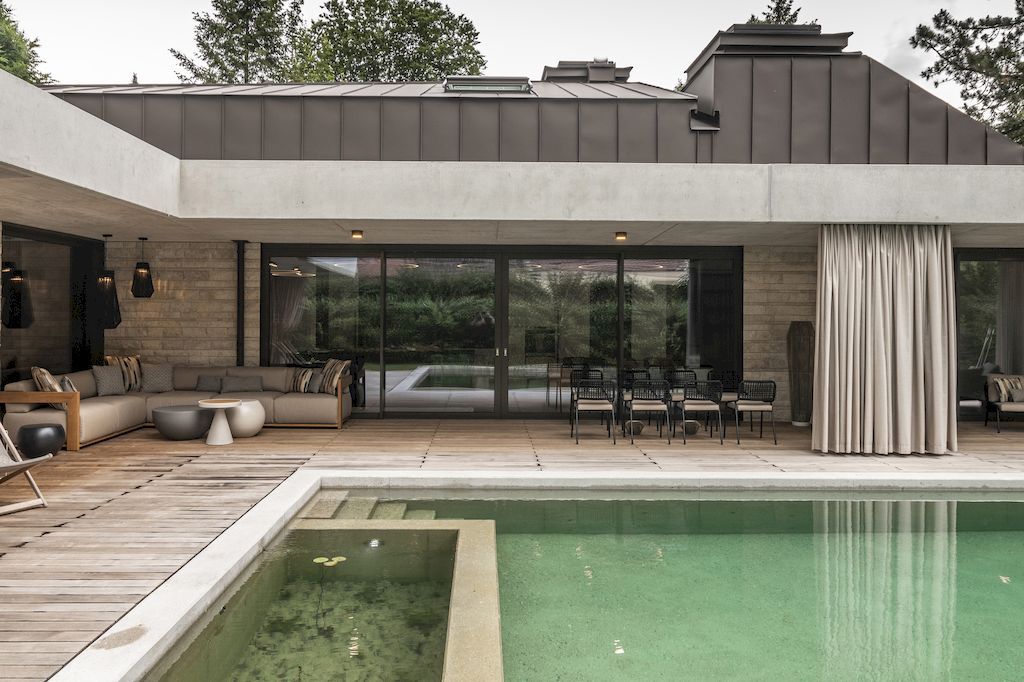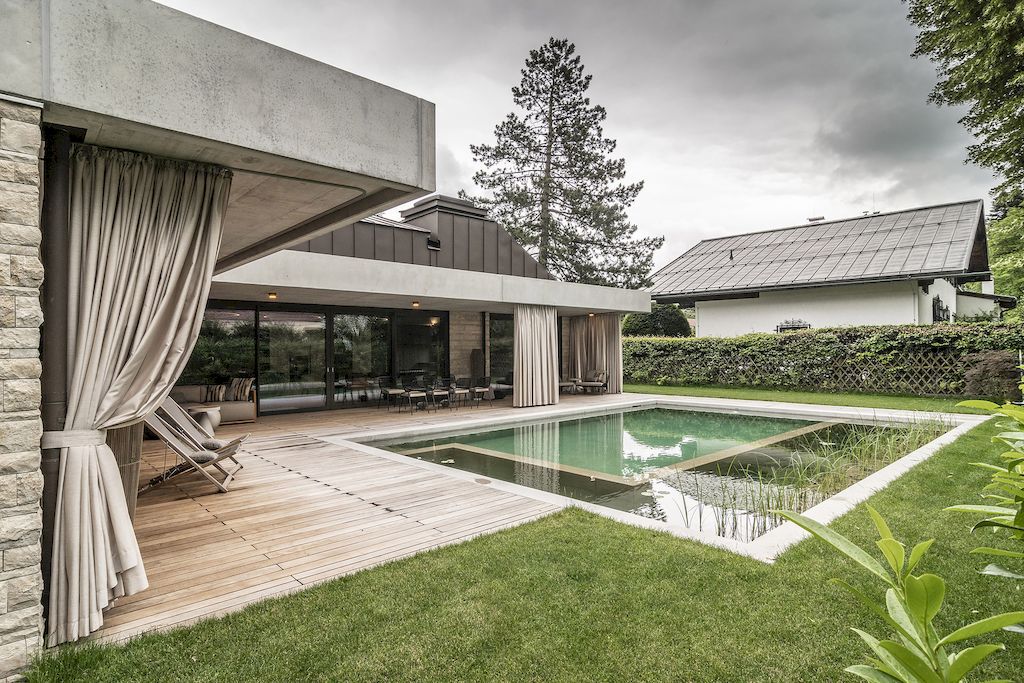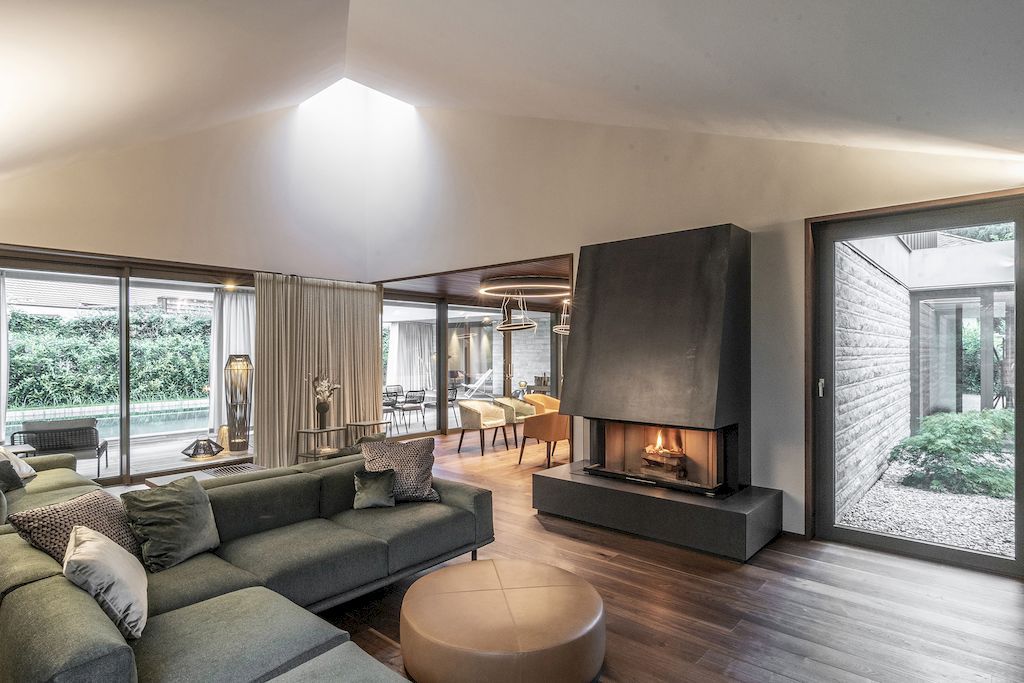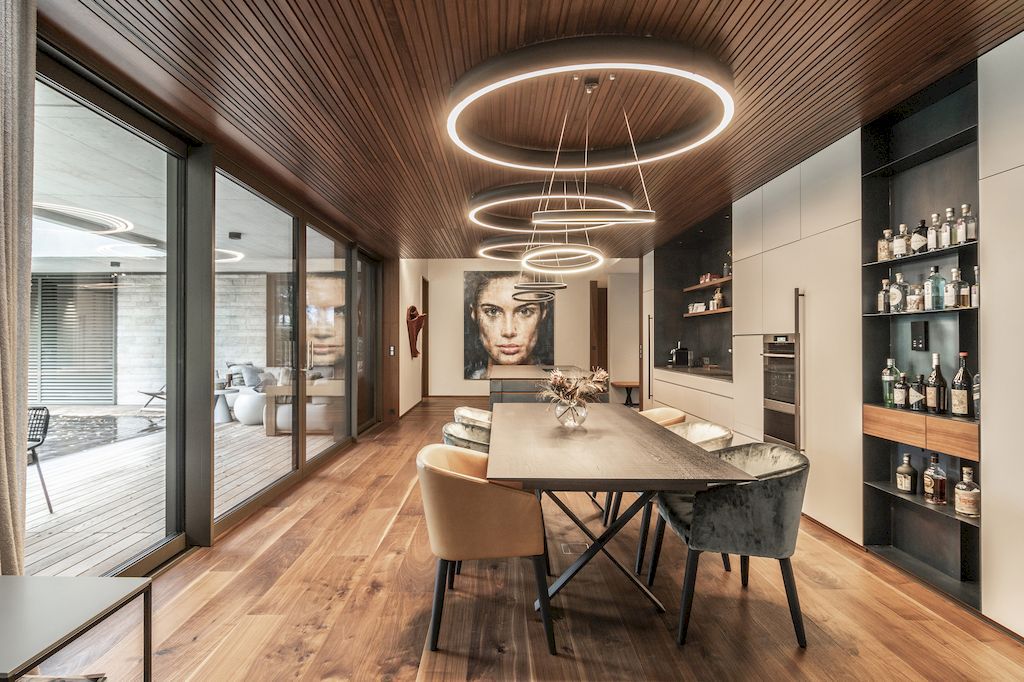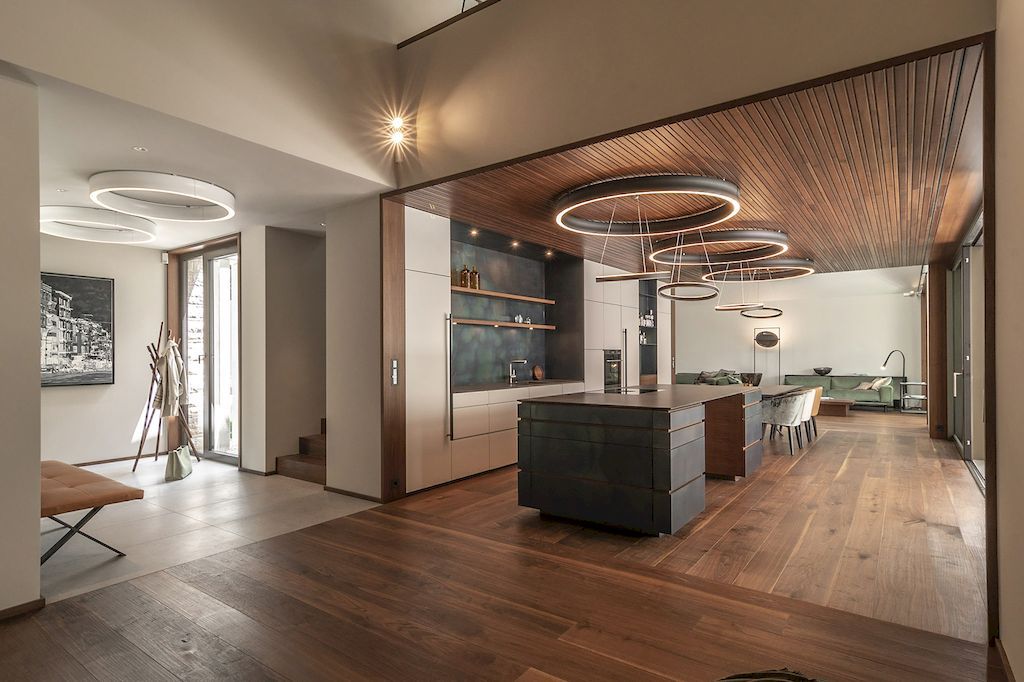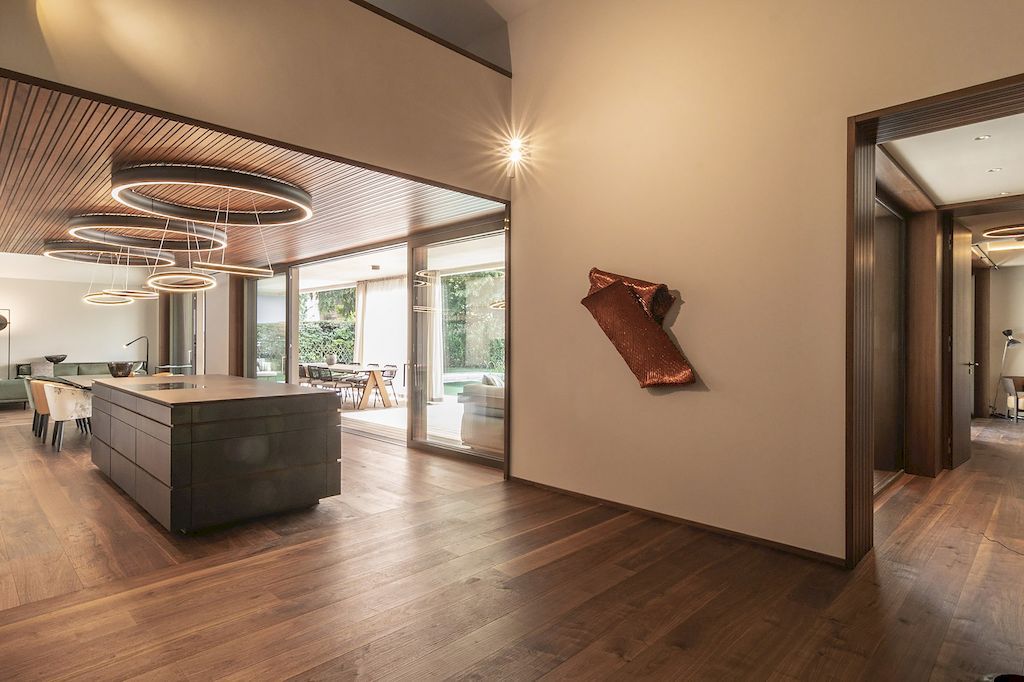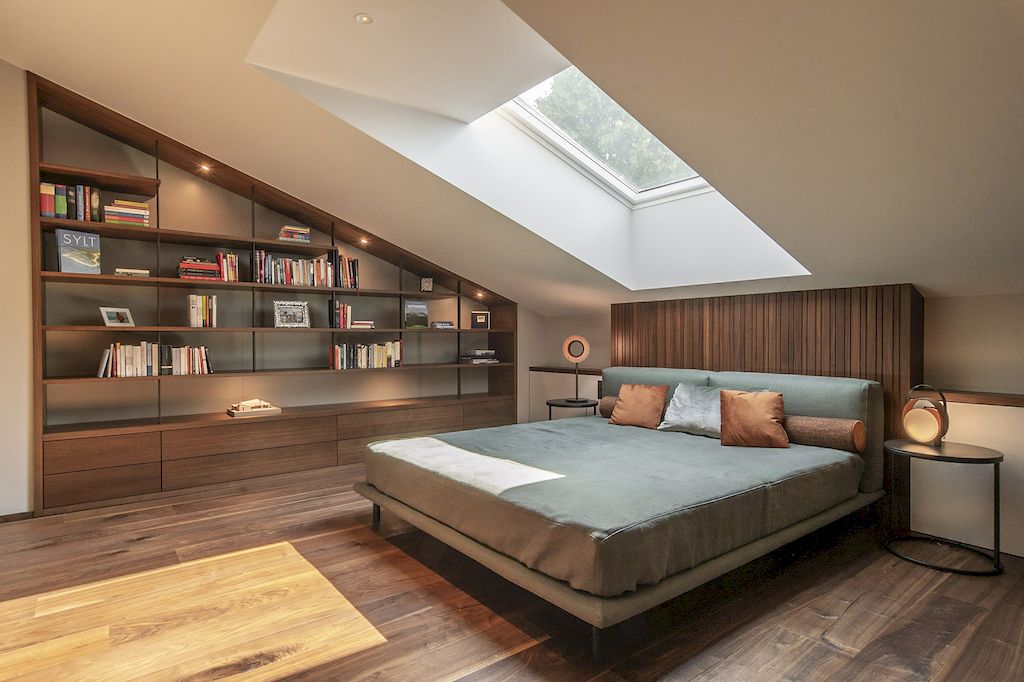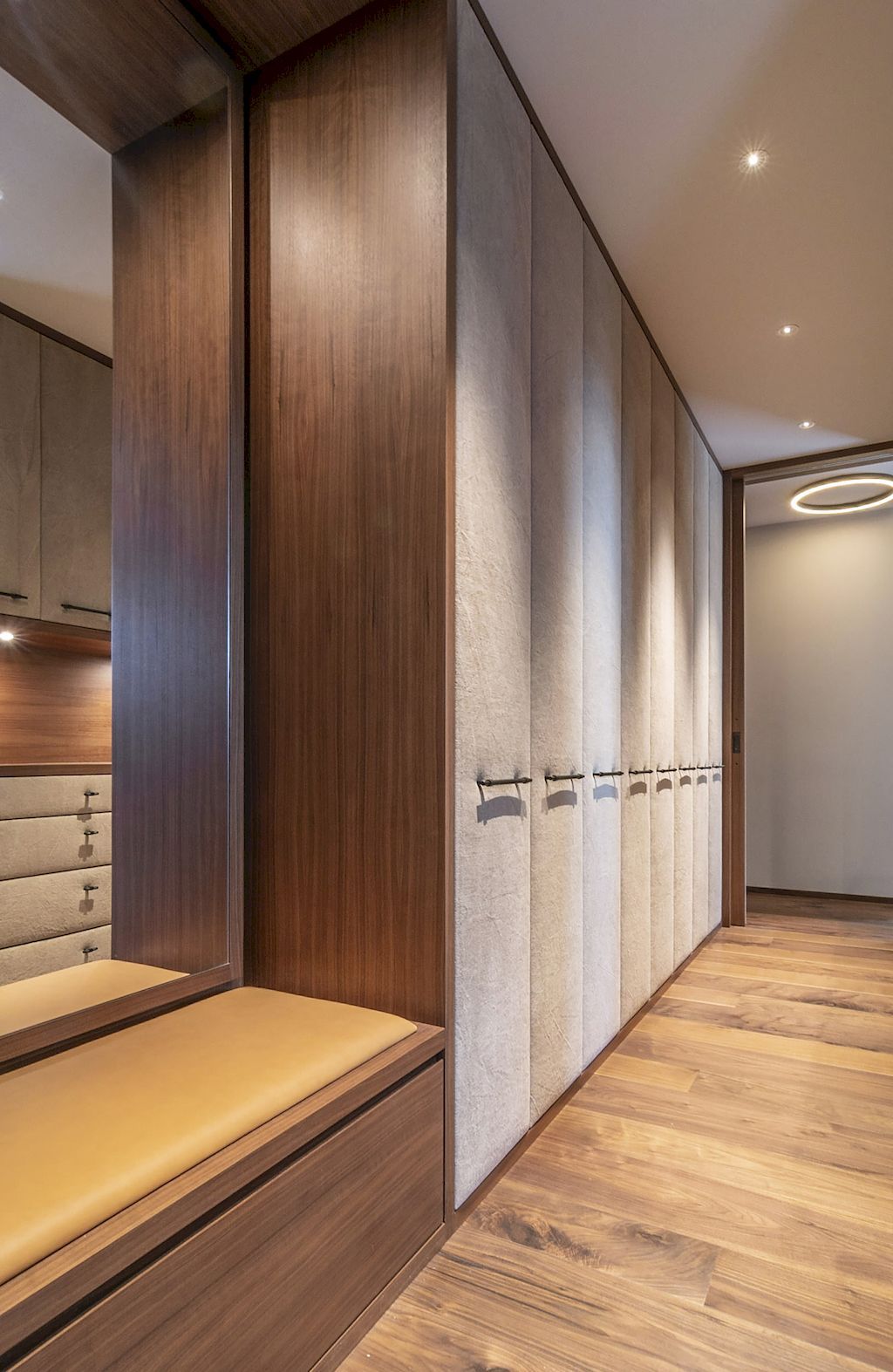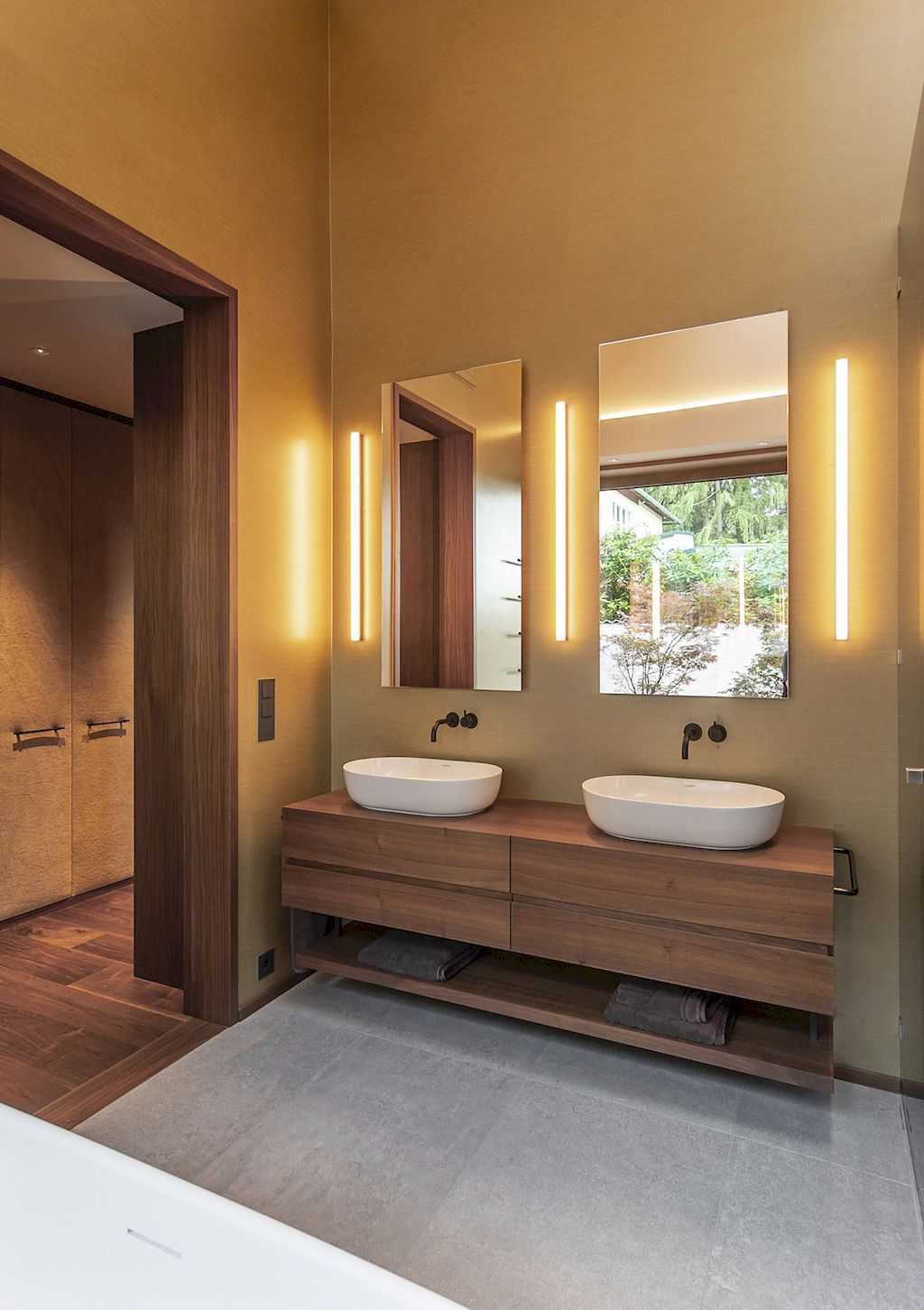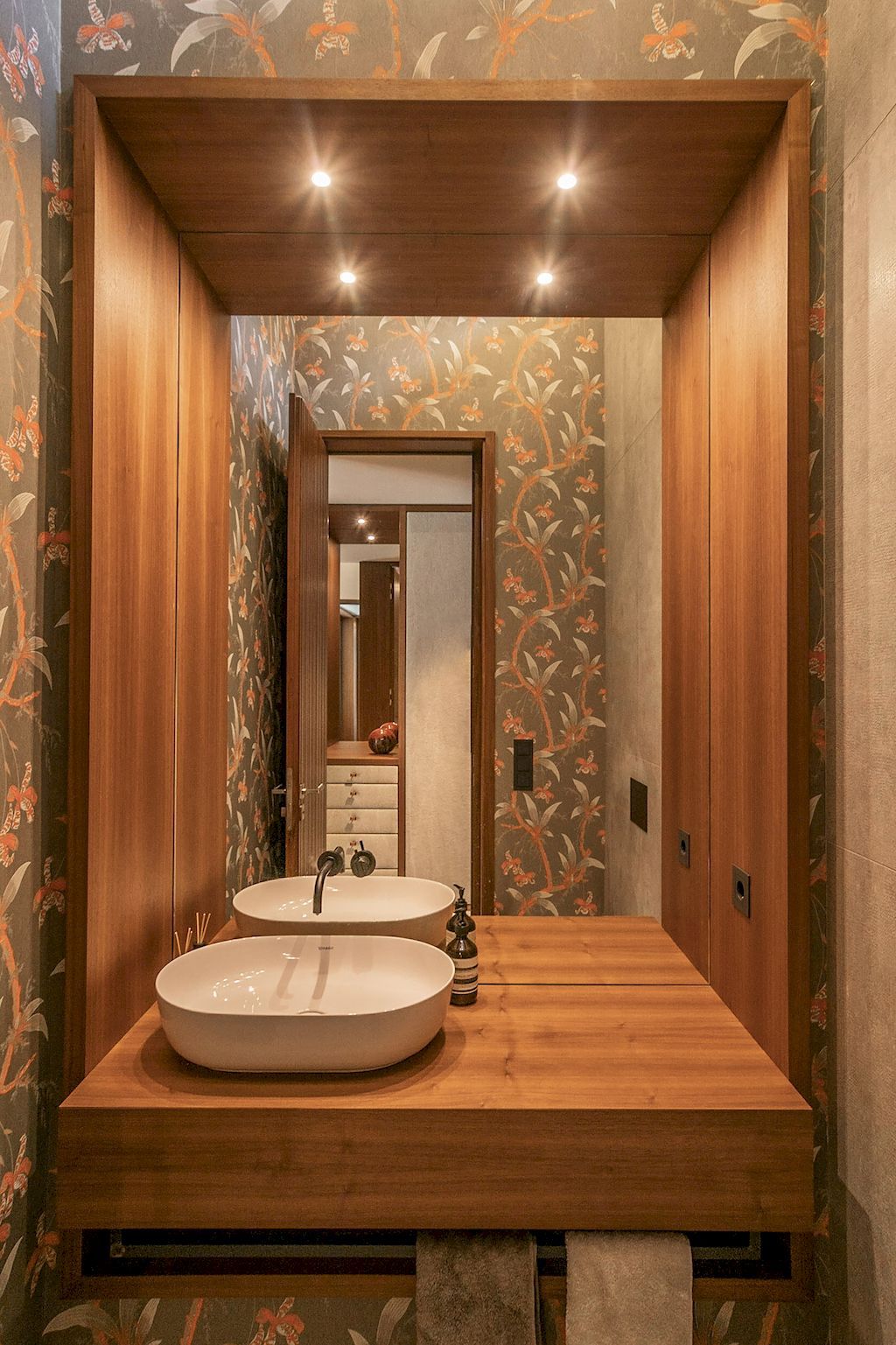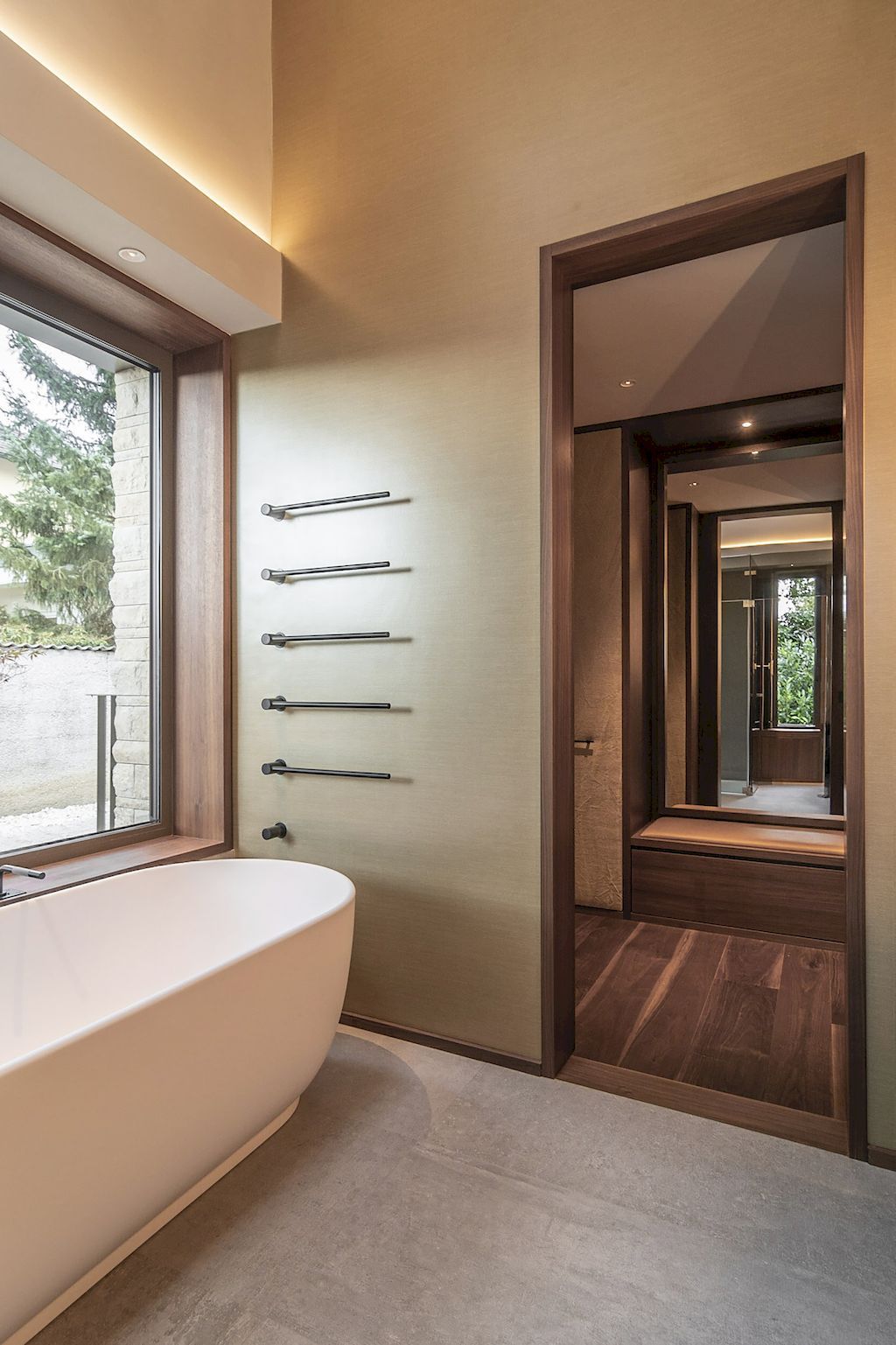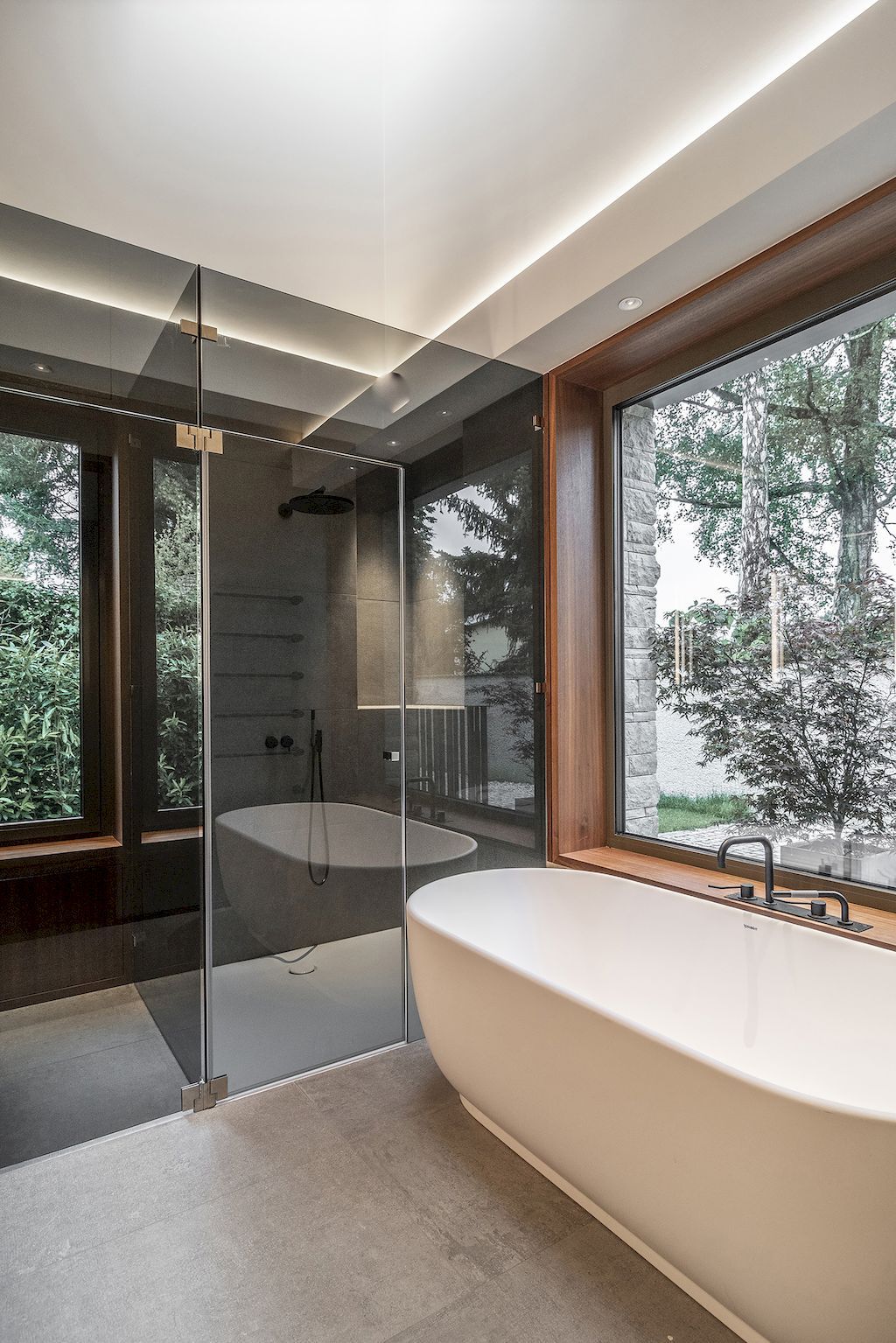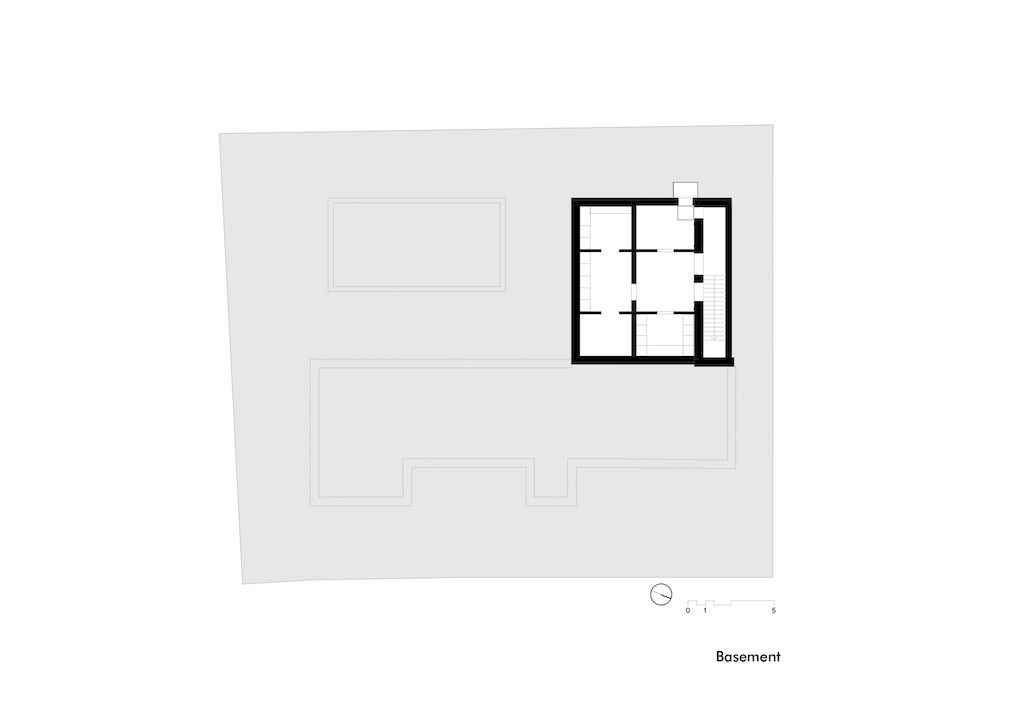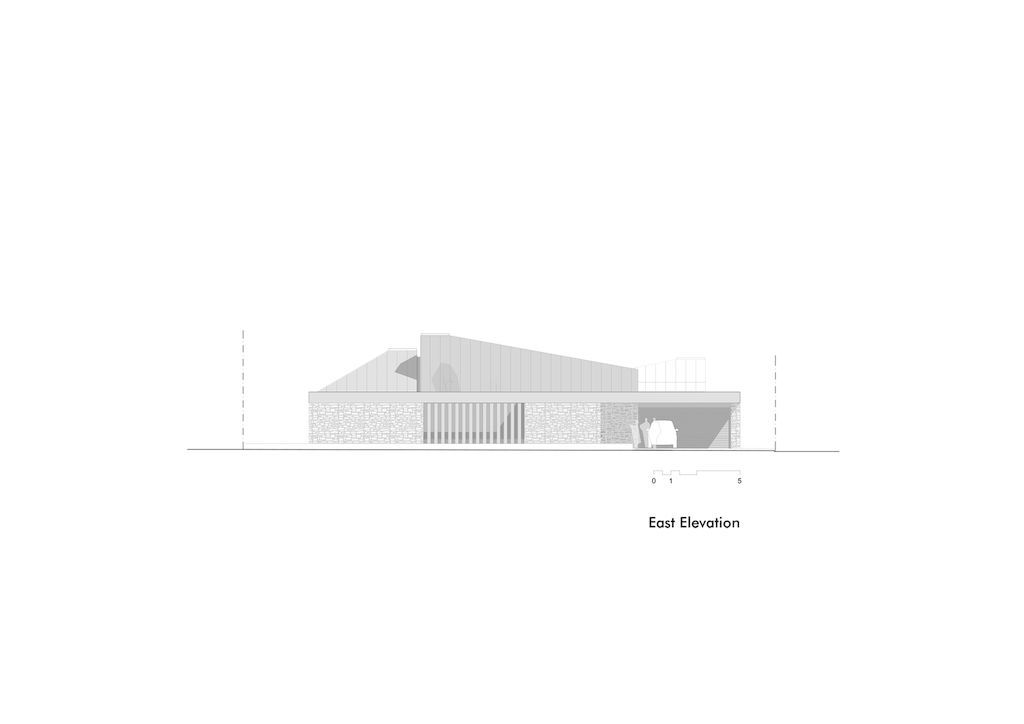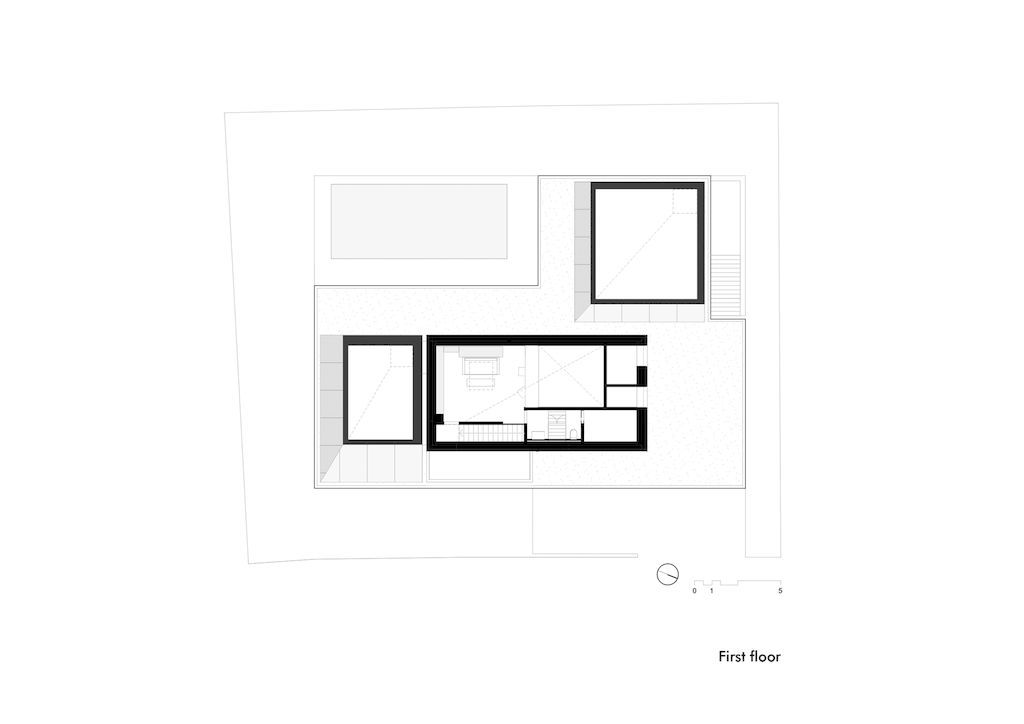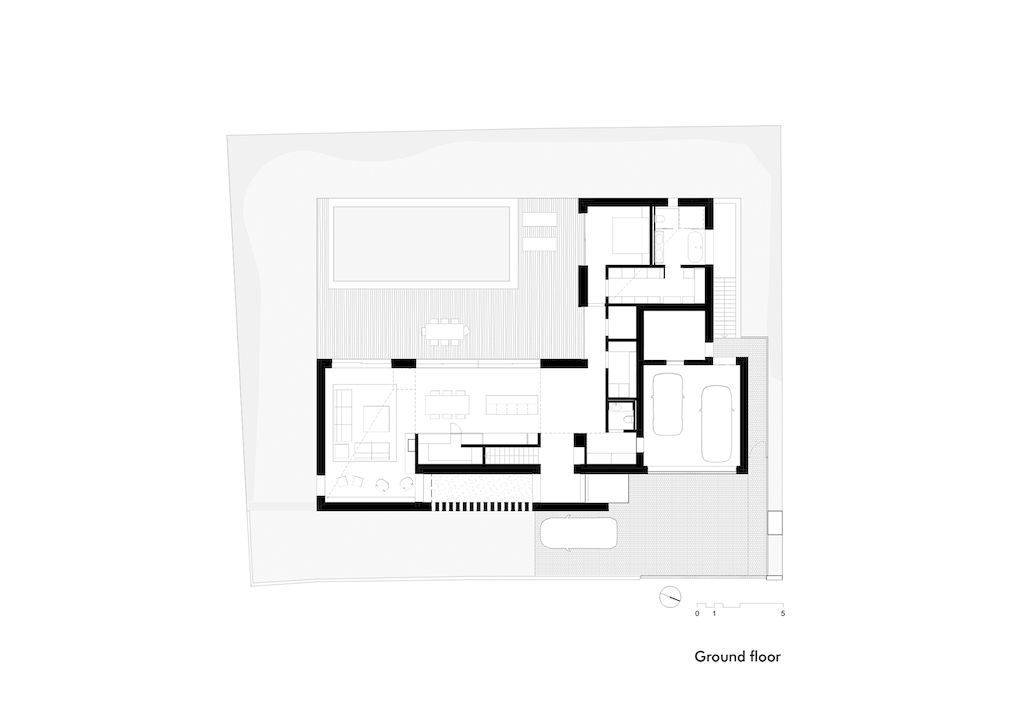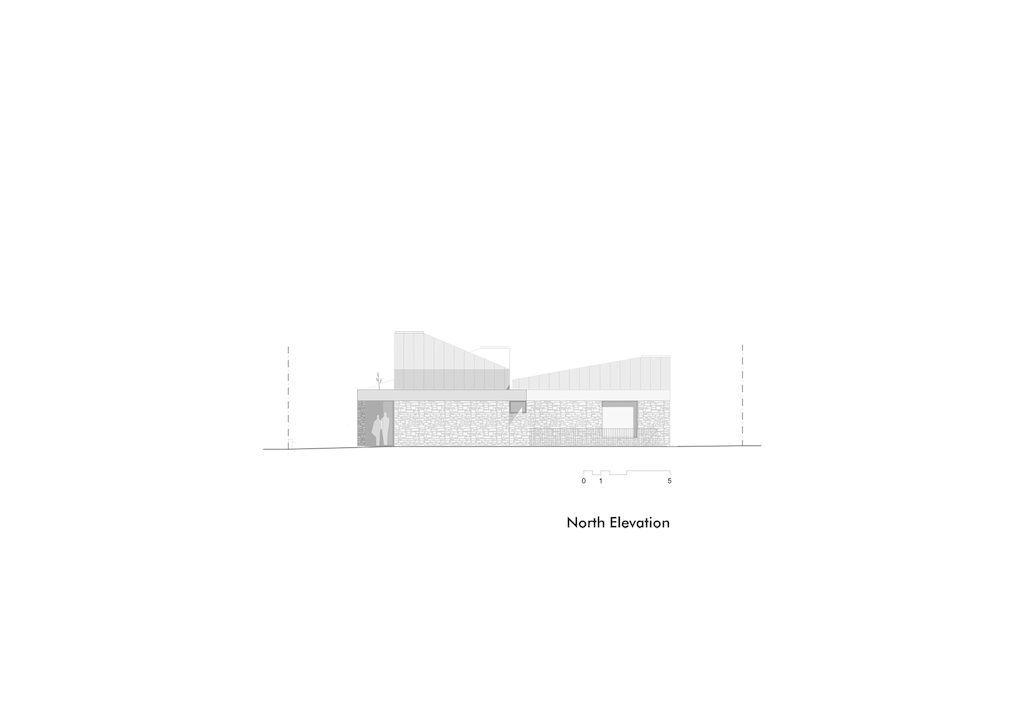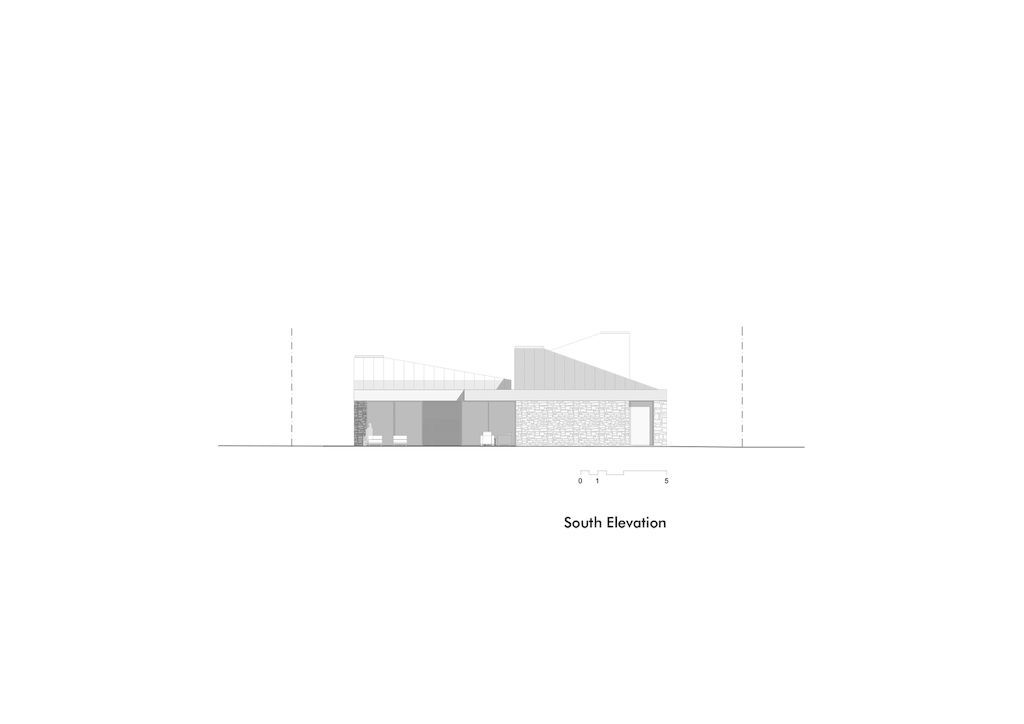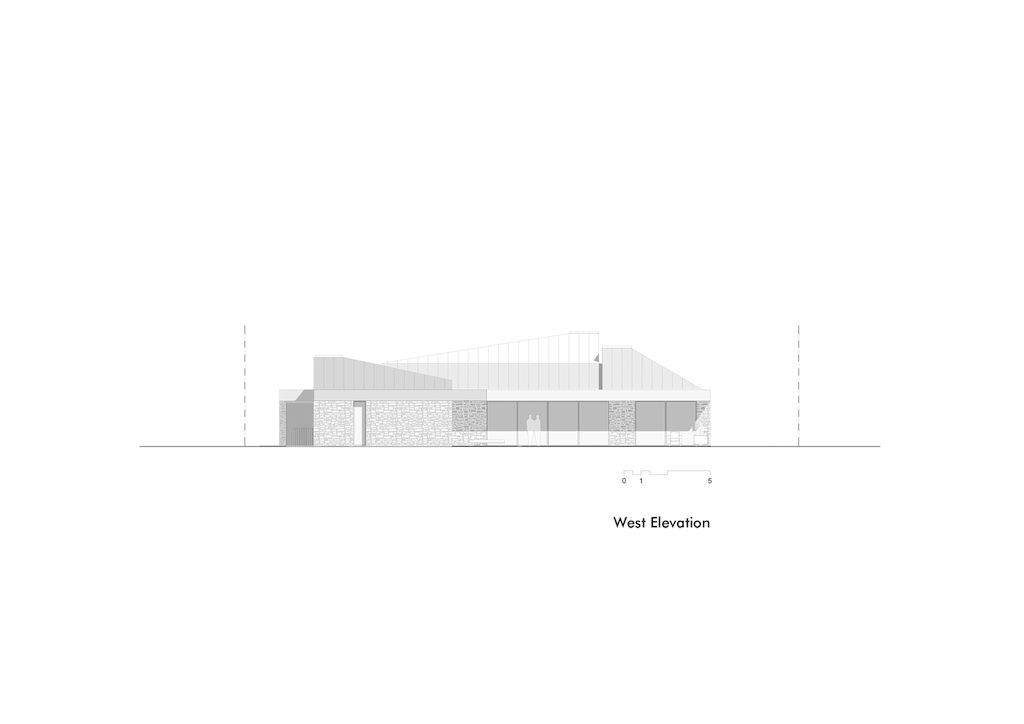 The House 2G Gallery: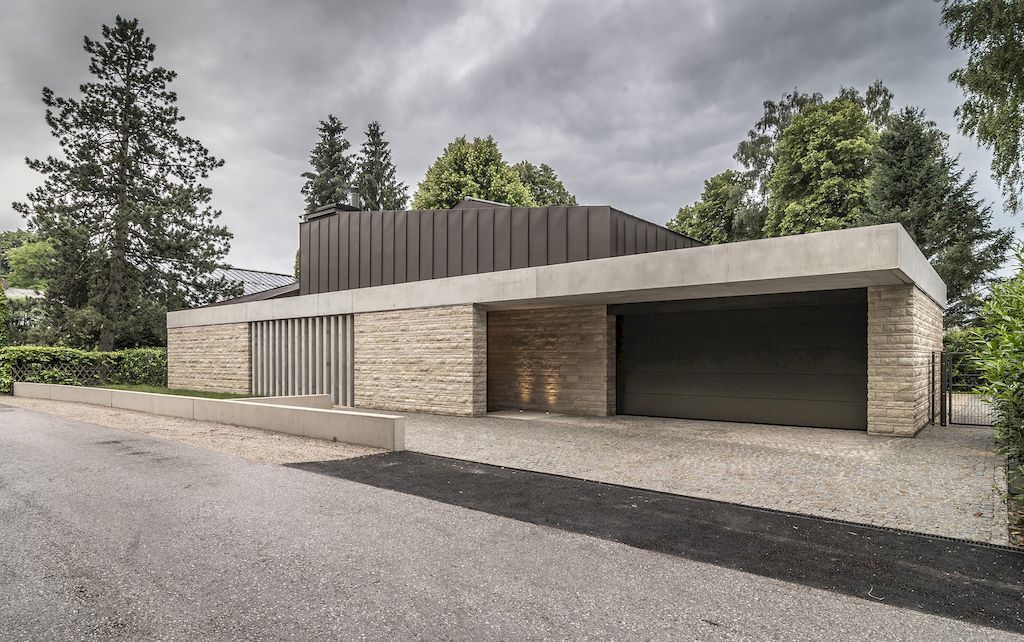 Text by the Architects: The House 2G is located in a densely urbanized area with single-family houses on the outskirts of Salzburg. The building is defined by three key elements: natural stone facades, a horizontal plane of exposed concrete, and three pyramidal sheet metal trunks.
Photo credit: Tobias Kreissl | Source: Haro Architects
For more information about this project; please contact the Architecture firm :
– Add: Mildenburggasse 2/3, 5020 Salzburg, Austria
– Tel: +43 662 872963
– Email: office@haro-architects.com
More Projects here:
---