Date of Publishing:
C+S House designed by AE Superlab, that complete redesign and renovation of an existing 1970's era house in East Hampton, include an addition of two new exterior decks and a future pool. The house completed in 2016 with the measures 1,600ft² (149m²).
The redesign takes its cues from the client's desire to create a living gallery space that would house their existing collection of artworks as well as serve as a canvas for several site-specific pieces commissioned specifically for the space. The most prominent of these are the two large scale murals that overlook the central double height living area. Both of which draw inspiration from the views of the dense woods just beyond, framed by the new full-height, South-facing window wall in a playful dialogue between art and architecture.
Besides, notable reconfigurations to the interior layout include the reclaiming of a narrow and underused second floor circulation corridor. It in turn allowed for the expansion of the master bedroom suite and the addition of a new en suite bathroom and walk-in closet. Also, banquettes at the edge of the living area are upholstered to compliment the main living room furniture and serve to activate a functional intermediate zone between the kitchen/dining and living zones. As well as helping to visually define and demark the edge of the raised living area platform.
In addition to this, clean lines, minimalist details and a limited but carefully selected palette of materials, breathe new life into the existing house. While retaining and building on the idiosyncratic character of the original.
The Architecture Design Project Information:
Project Name: C+S House
Location: East Hampton. Long Island, New York, United States
Project Year: 2017
Area: 1600 ft²
Designed by: AE Superlab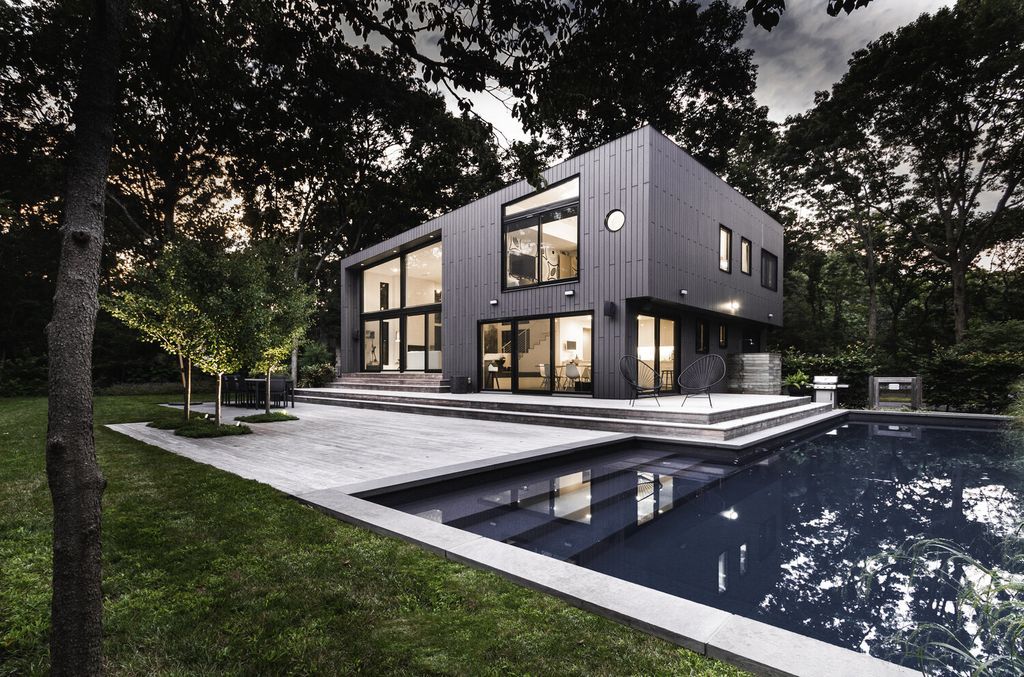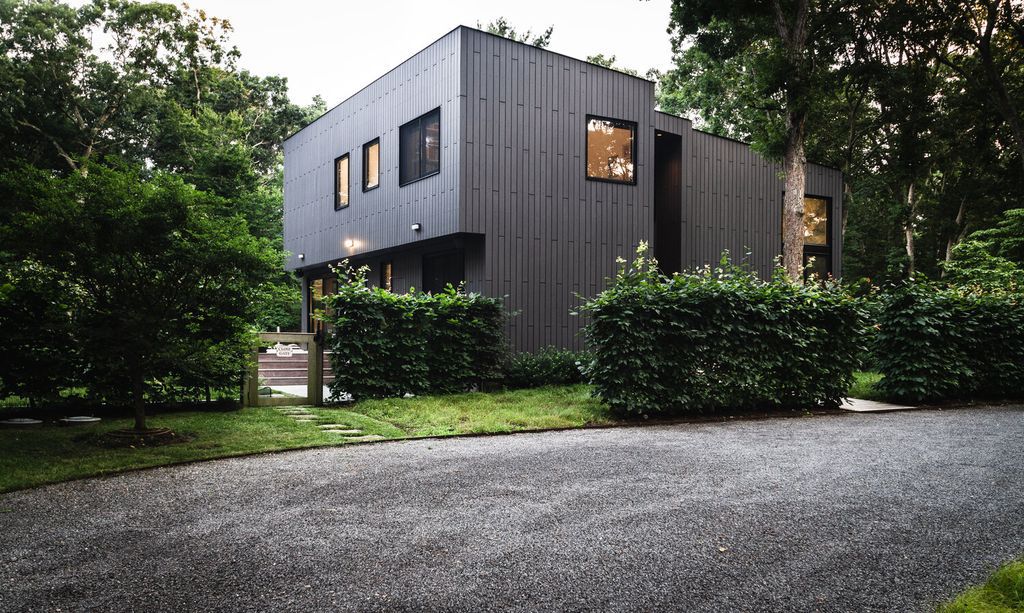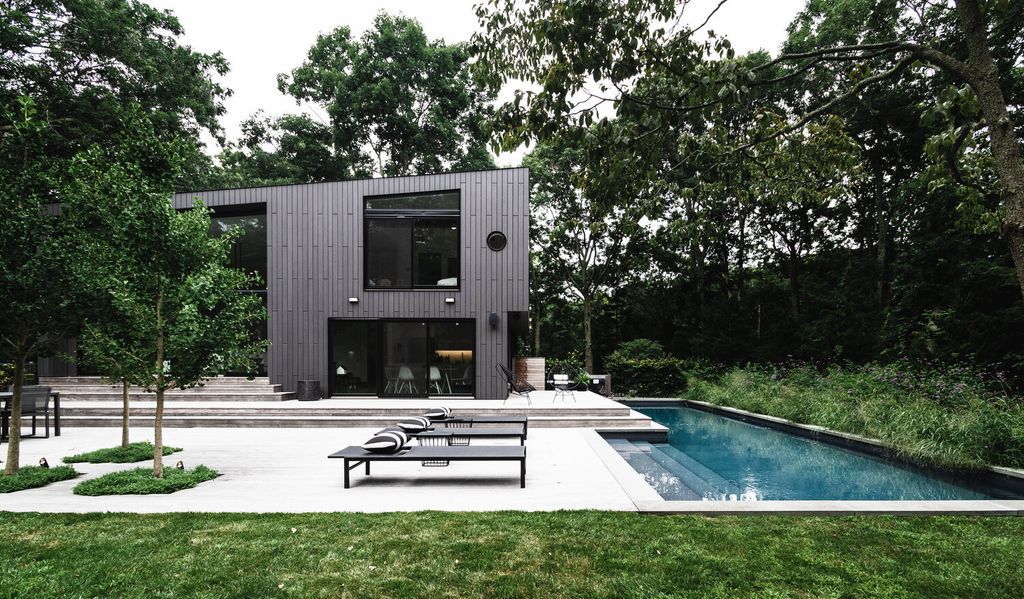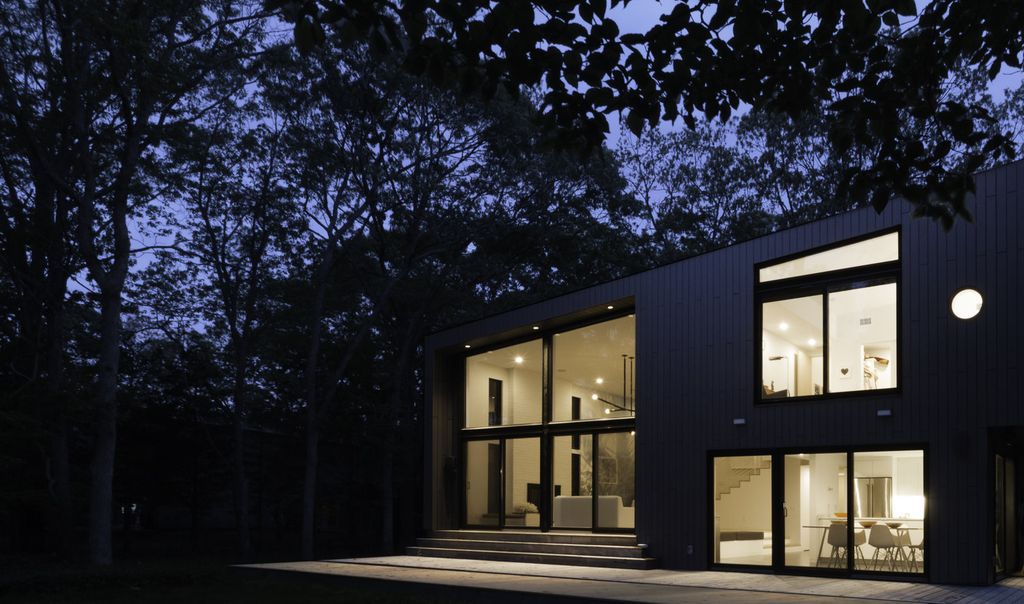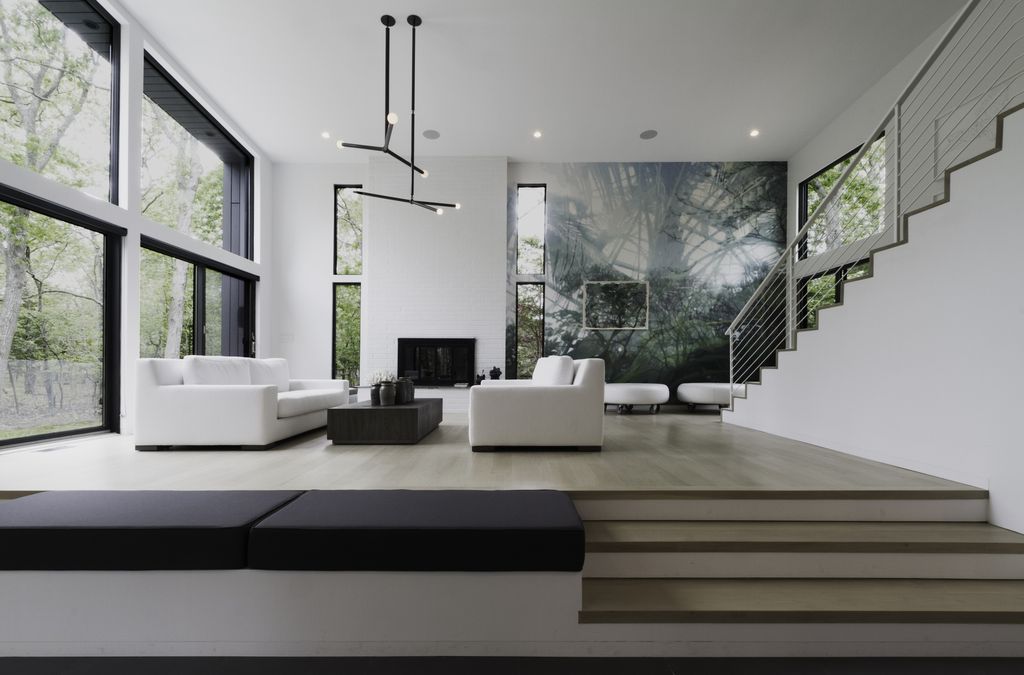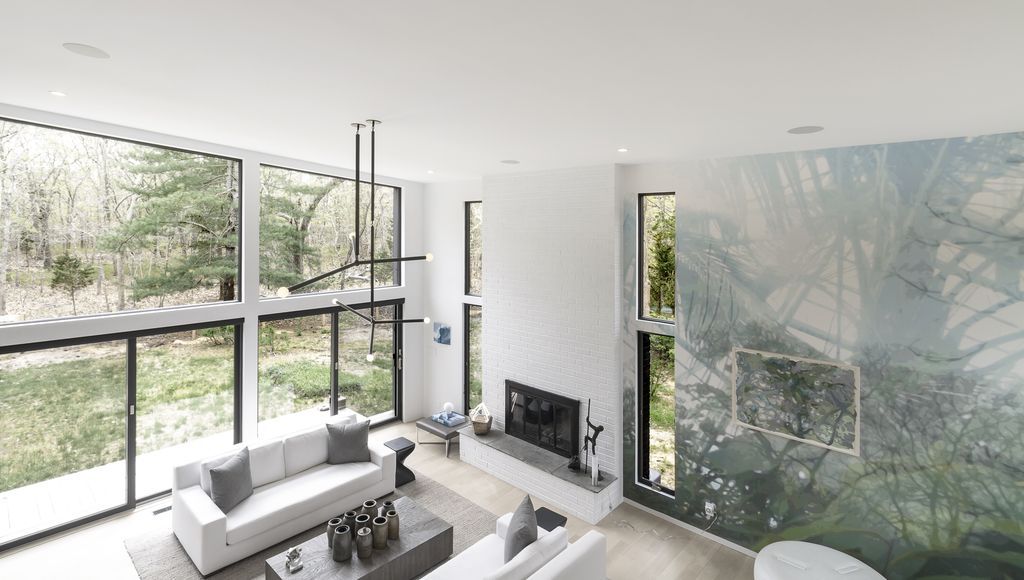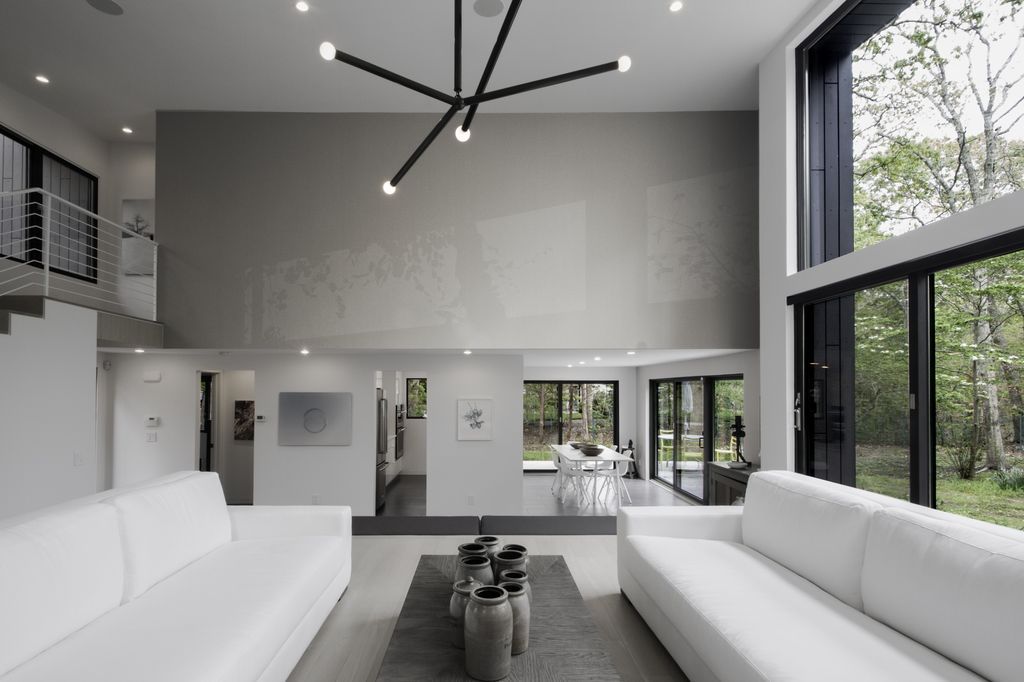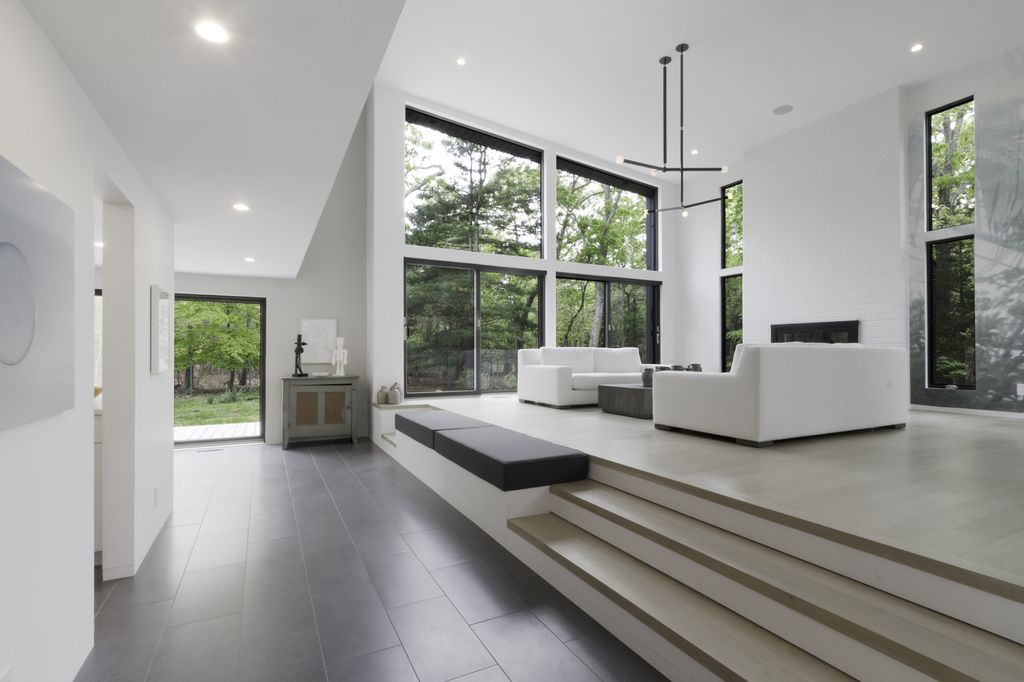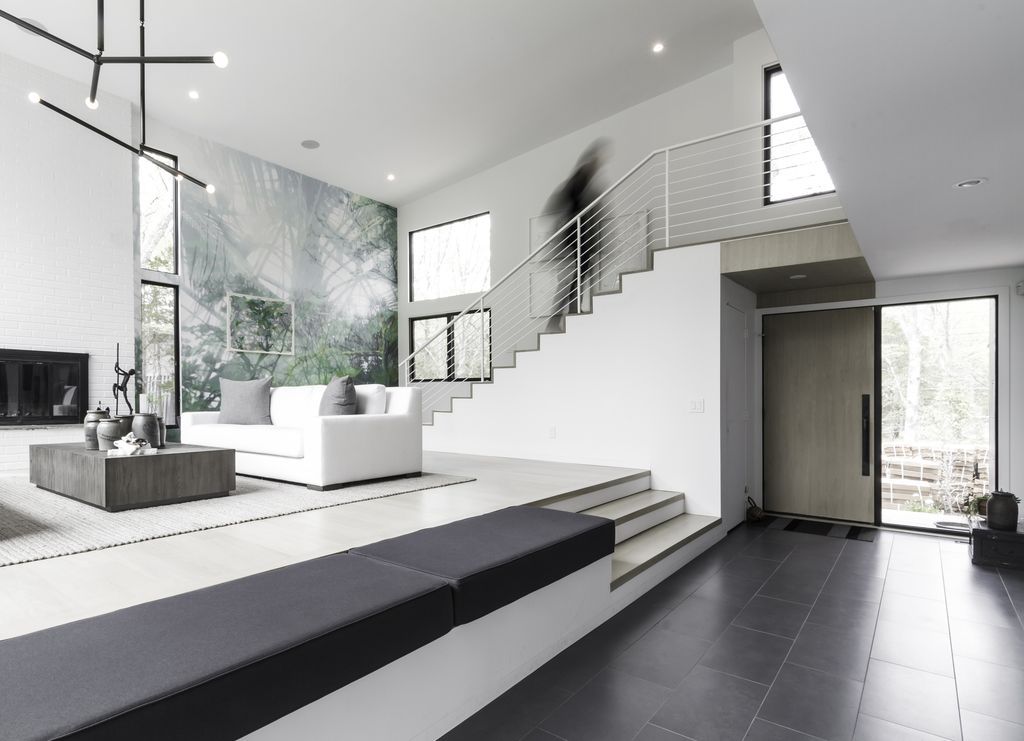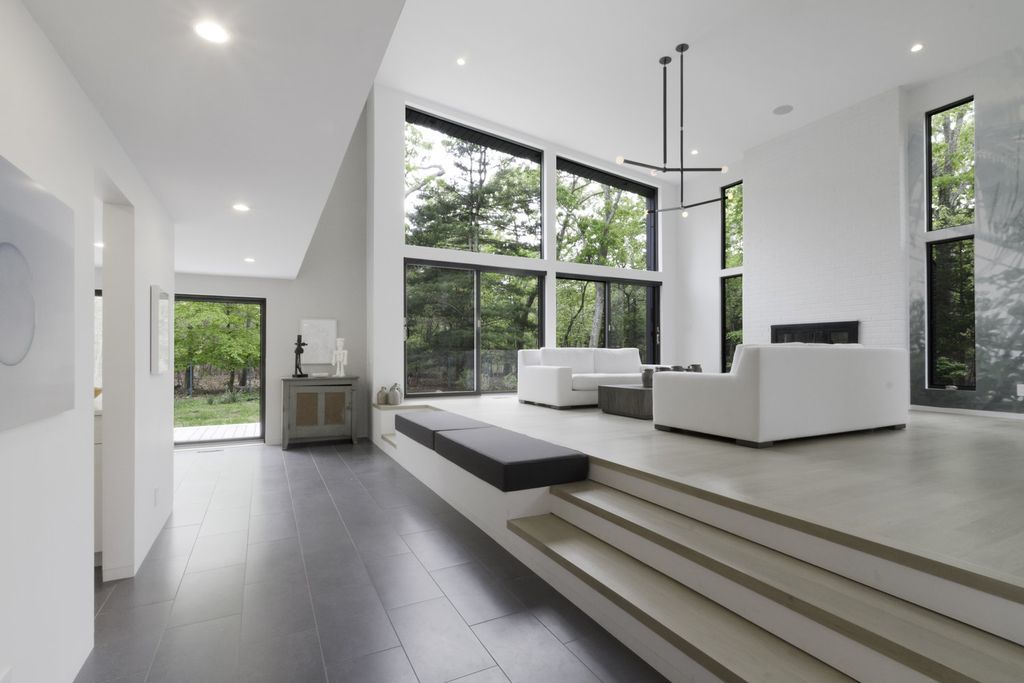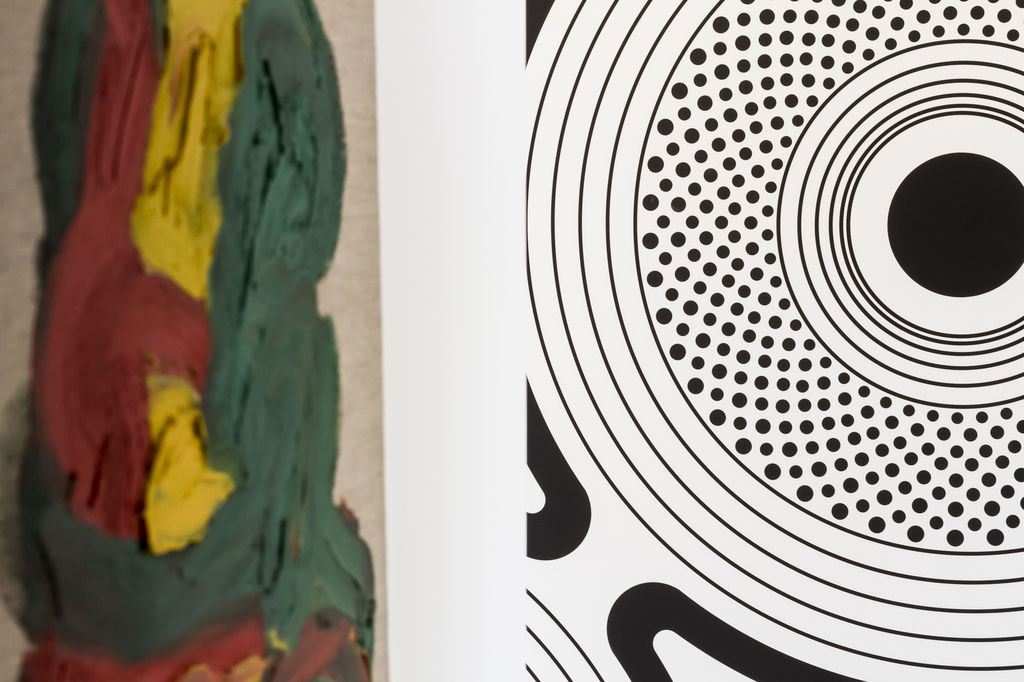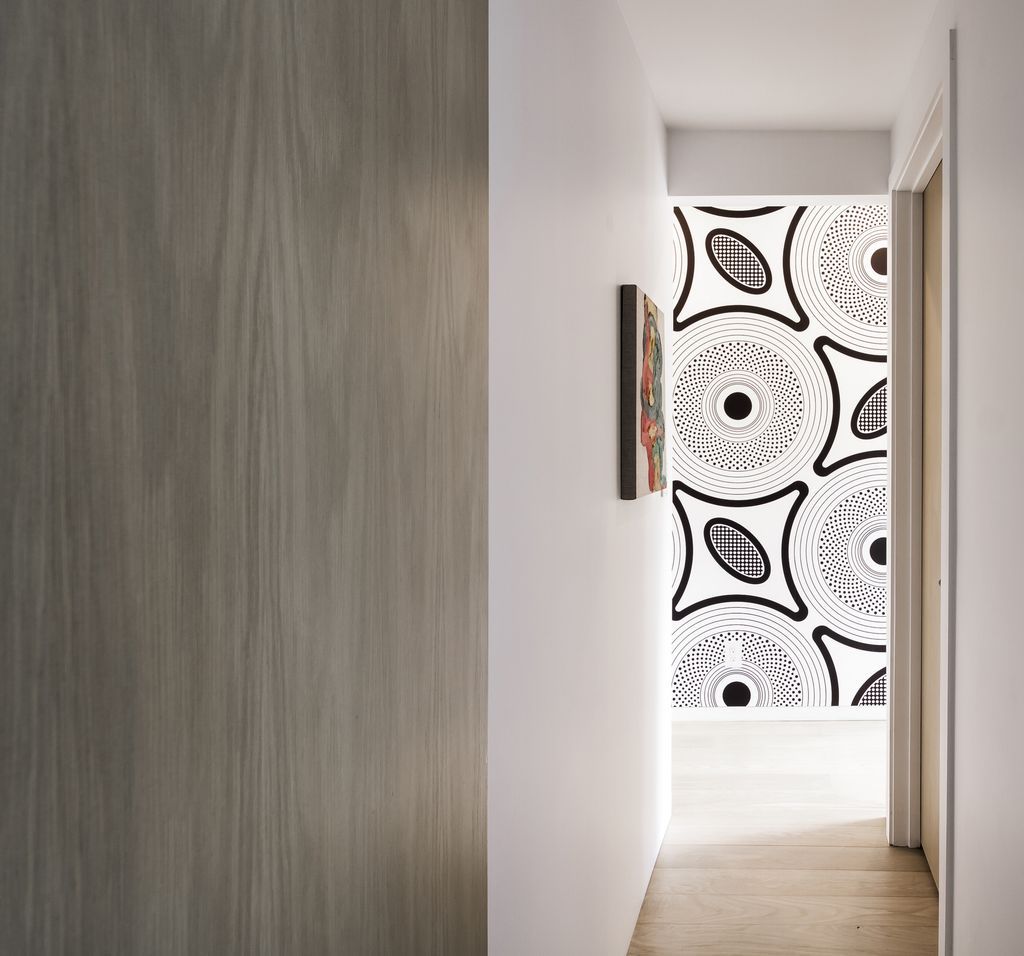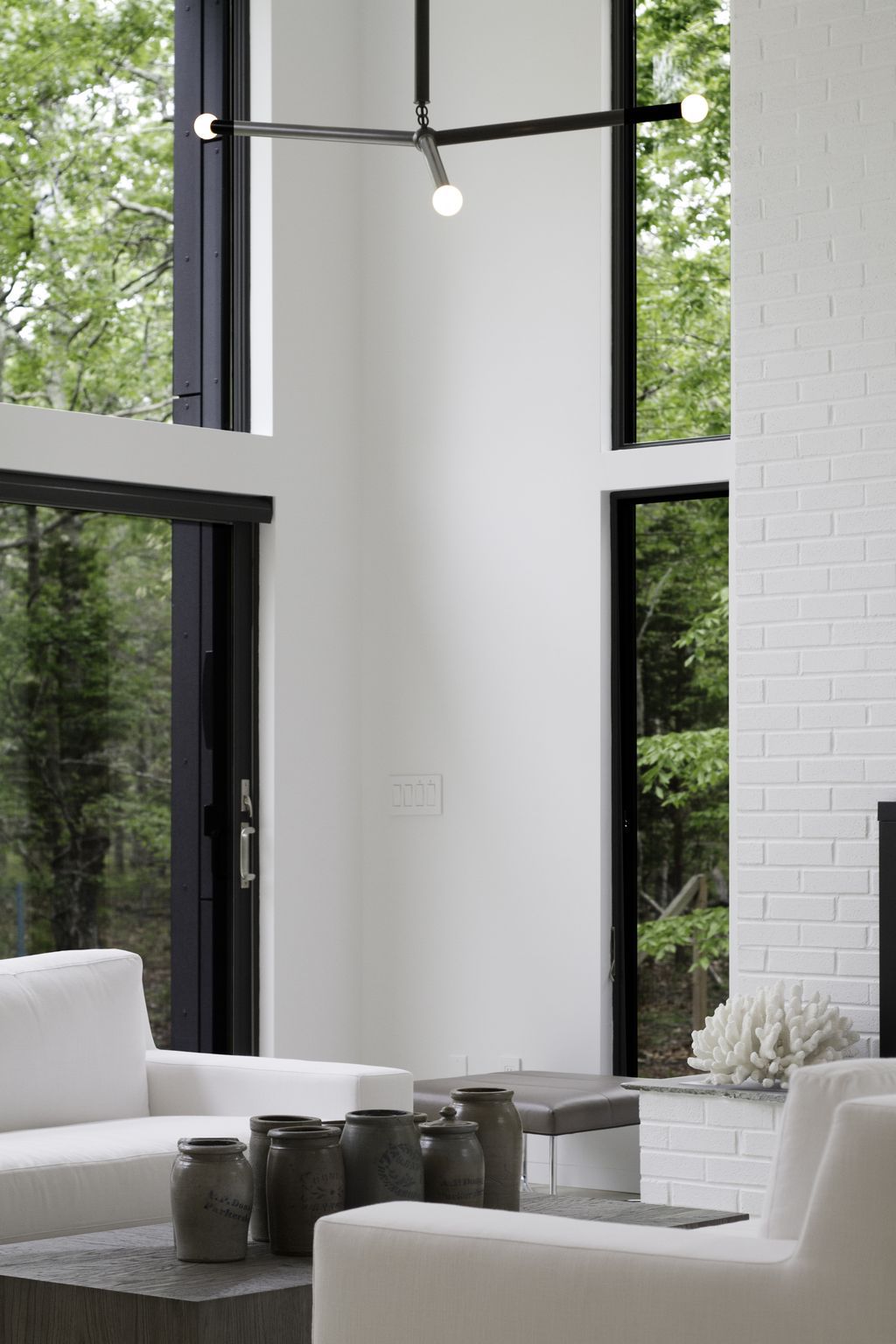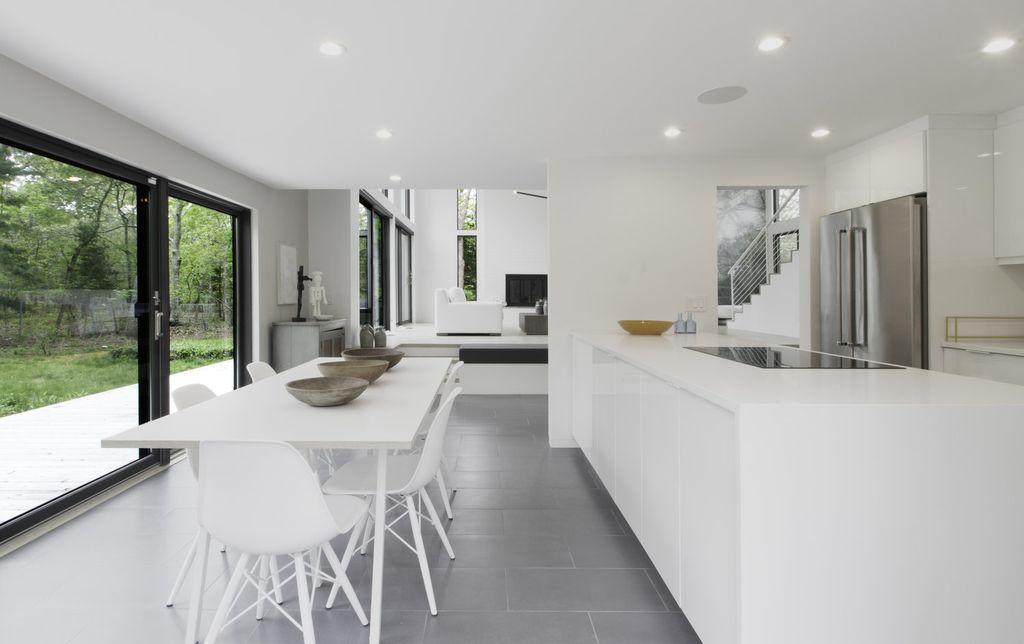 The C+S House Gallery:
Text by the Architects: Located at the edge of a heavily wooded 3-acre plot in East Hampton, New York, The C+S house is a complete redesign and renovation of an existing 1970's era residence and serves as a retreat for the Manhattan based clients; a graphic designer, and an art consultant and curator.
Photo credit:| Source: AE Superlab
For more information about this project; please contact the Architecture firm :
– Add: 499 Van Brunt St, Brooklyn, NY 11231, United States
– Email: [email protected]
More Tour of Houses here:
---