Aaron's Courtyard House design by The Design Room is an elegant home with numerous trees. This home located within a kilometer radius from the Kollam beach in Kerala. The adjacency to the sea offers to the house with so many natural advantages. Such as ross ventilation, passive cooling and natural lighting. As a result, the idea of a large central courtyard emerged as a design solution to retain adult trees in the heart of the site. Subsequently, the built spaces evolved around the courtyard at the focus which would ensure uninterrupted flow of fresh air and visually connect to every space within the house.
Appropriate details like perforated false walls and double volumes incorporated on the South and West side of the house. It is to craft thermally efficient and cooler interior spaces. In addition to this, the interior layout of the rooms was meticulously designed. Including living room, dining room, kitchen, bedroom, bathroom… for a comfortable yet luxurious living space, effective circulation and movement through the house as well. The interior design also compliments the openness in the plan and has a minimalistic style of design.
Also, the materials used which cautiously picked consider the availability in the vicinity and the thermal effects on the interior spaces. Laterite bricks from Kannur used extensively with precise construction details, as a substitute for cladding on the exterior walls. Parasol roofs were incorporated to bolster passive cooling of the interiors and as a structure that can conceal the solar panels installed on them. Then, the plant list was compiled in response to the grow conditions and the aesthetic requirements of the client. The ephemerality and the seasonal variation in the landscape impart enthusiasm and comfort to the built spaces.
The Architecture Design Project Information:
Project Name: Aaron's Courtyard House
Location: Kollam, India
Project Year: 2019
Area: 3200 ft²
Designed by: The Design Room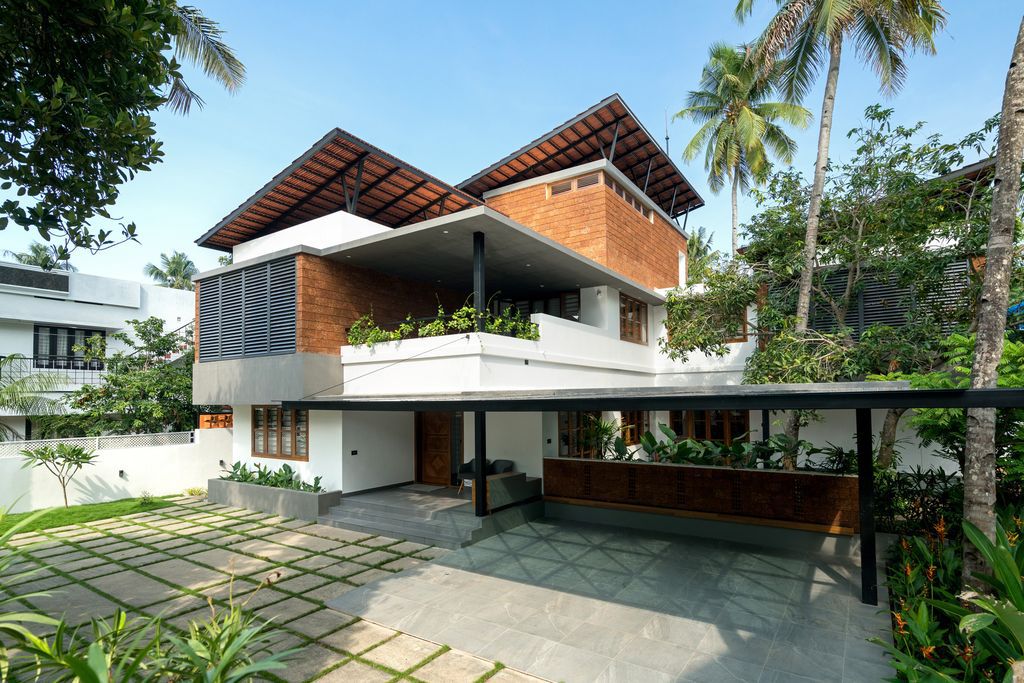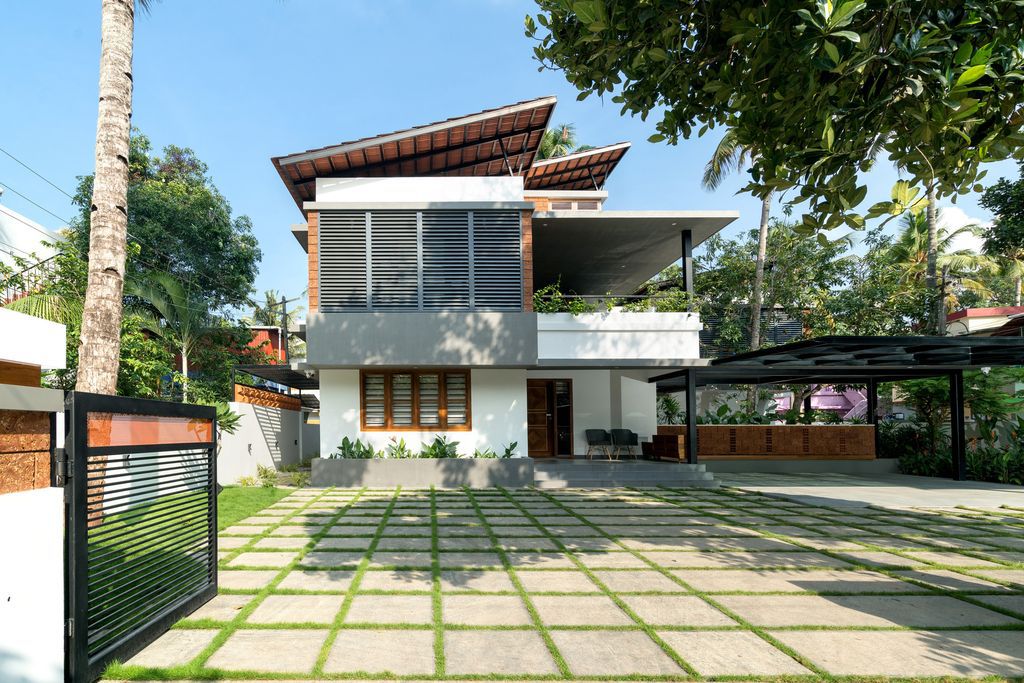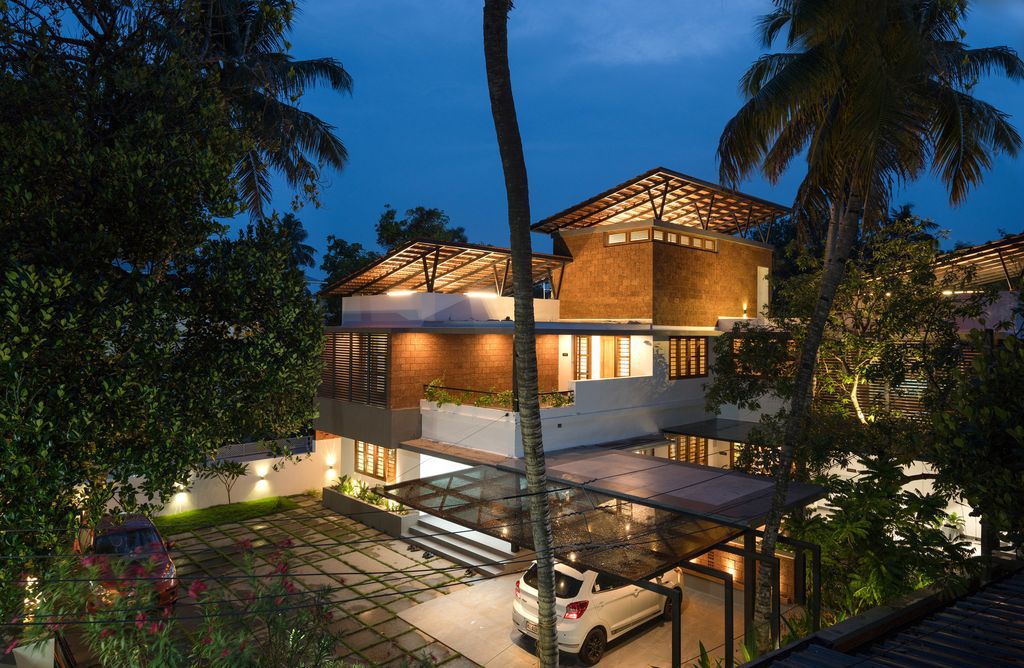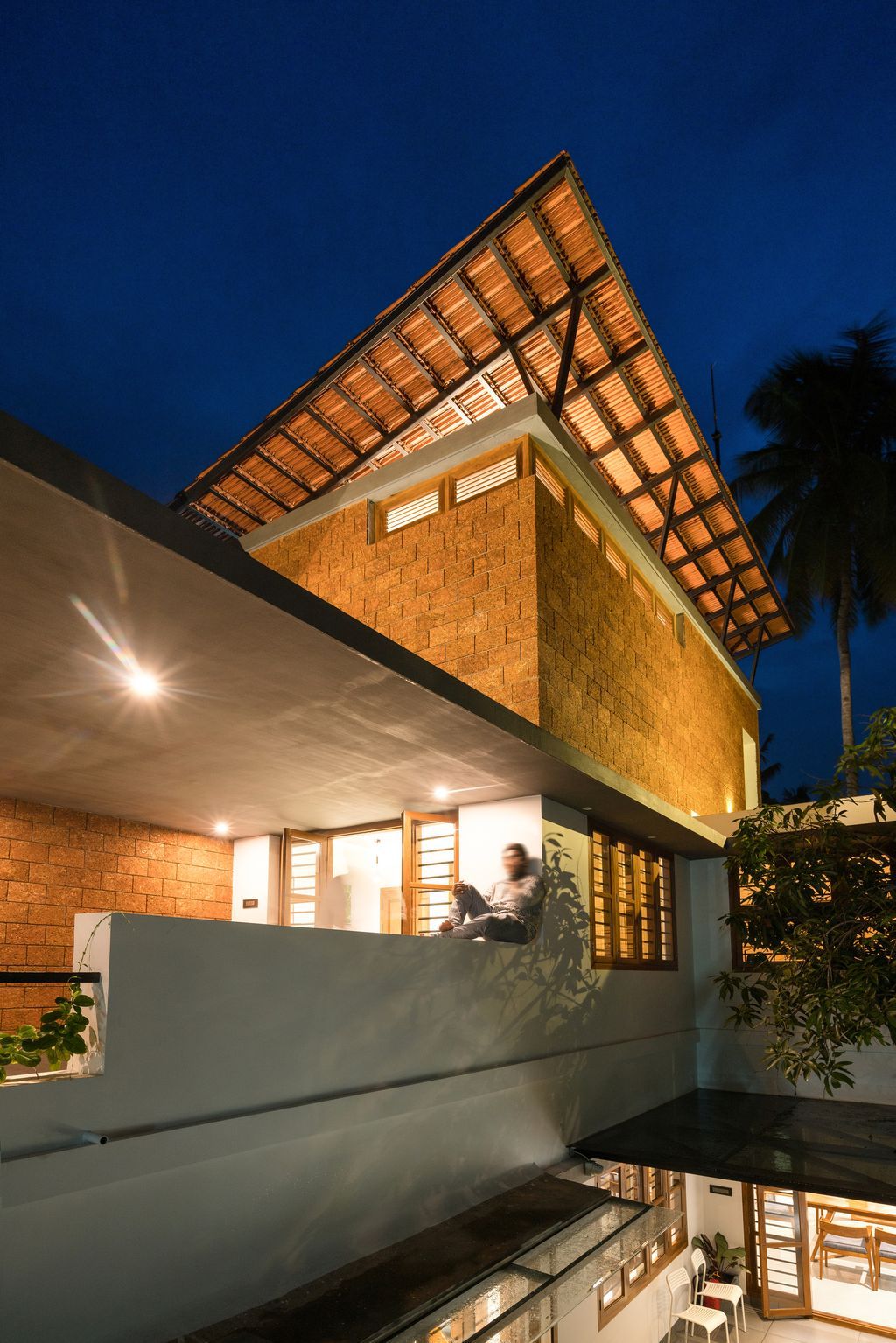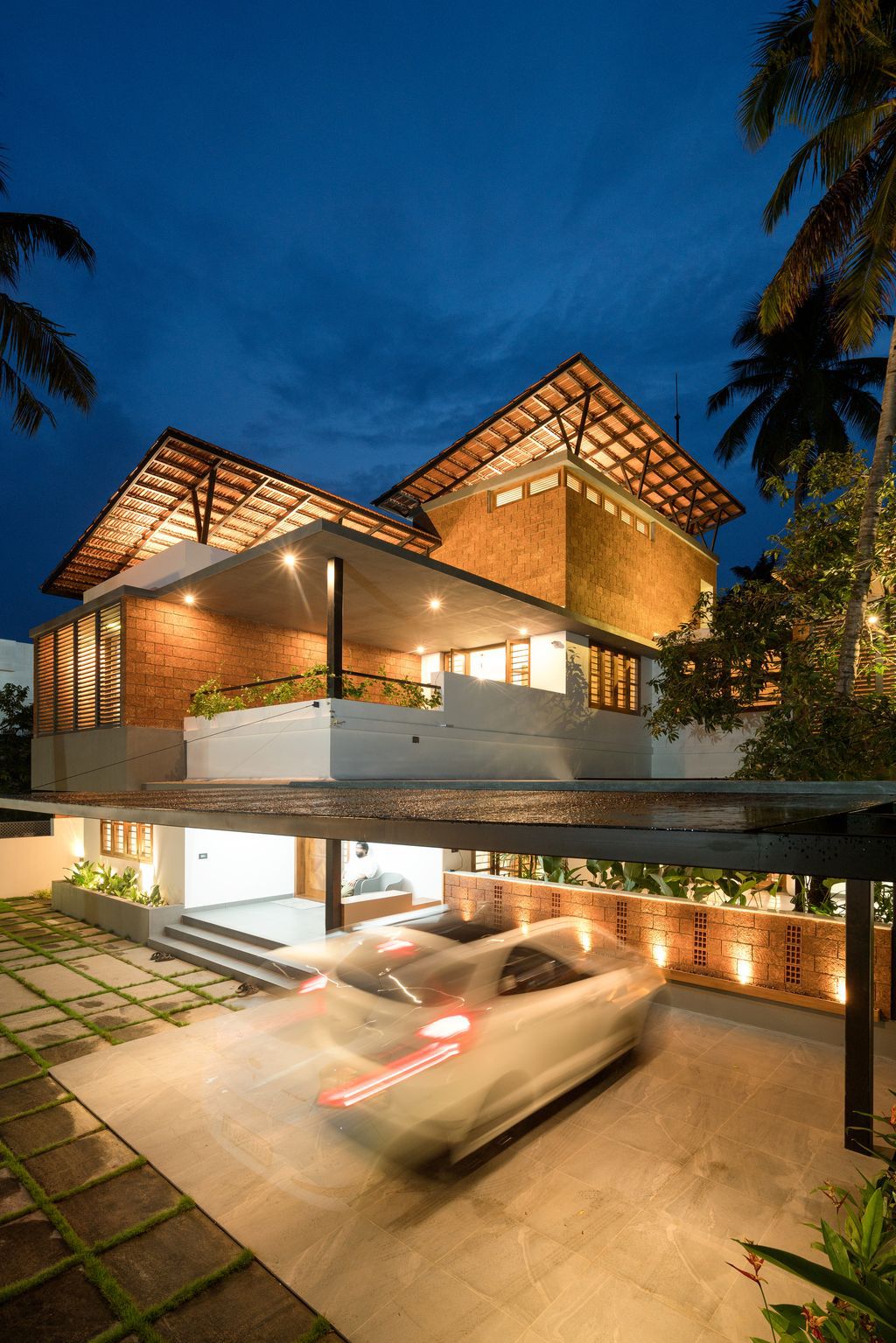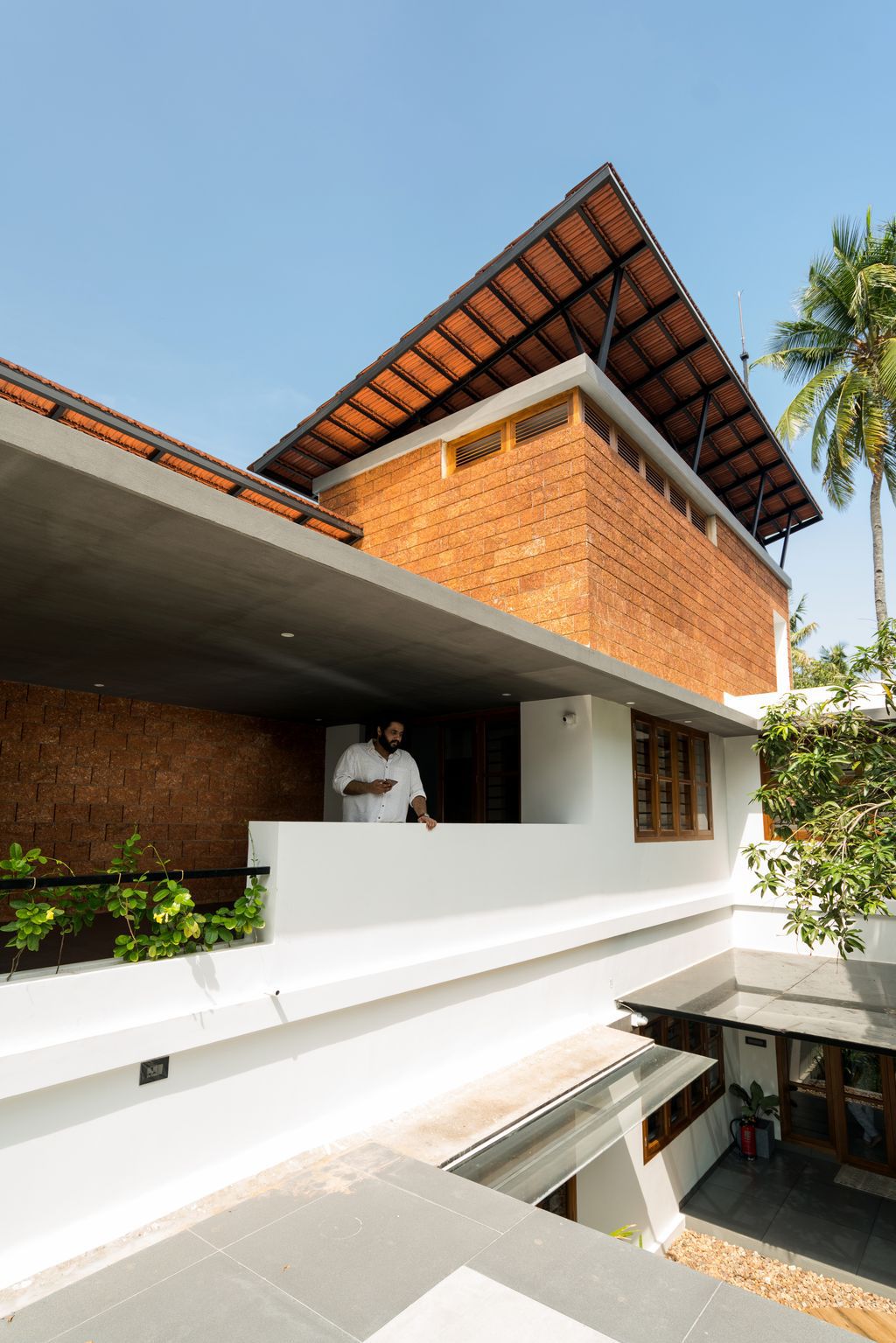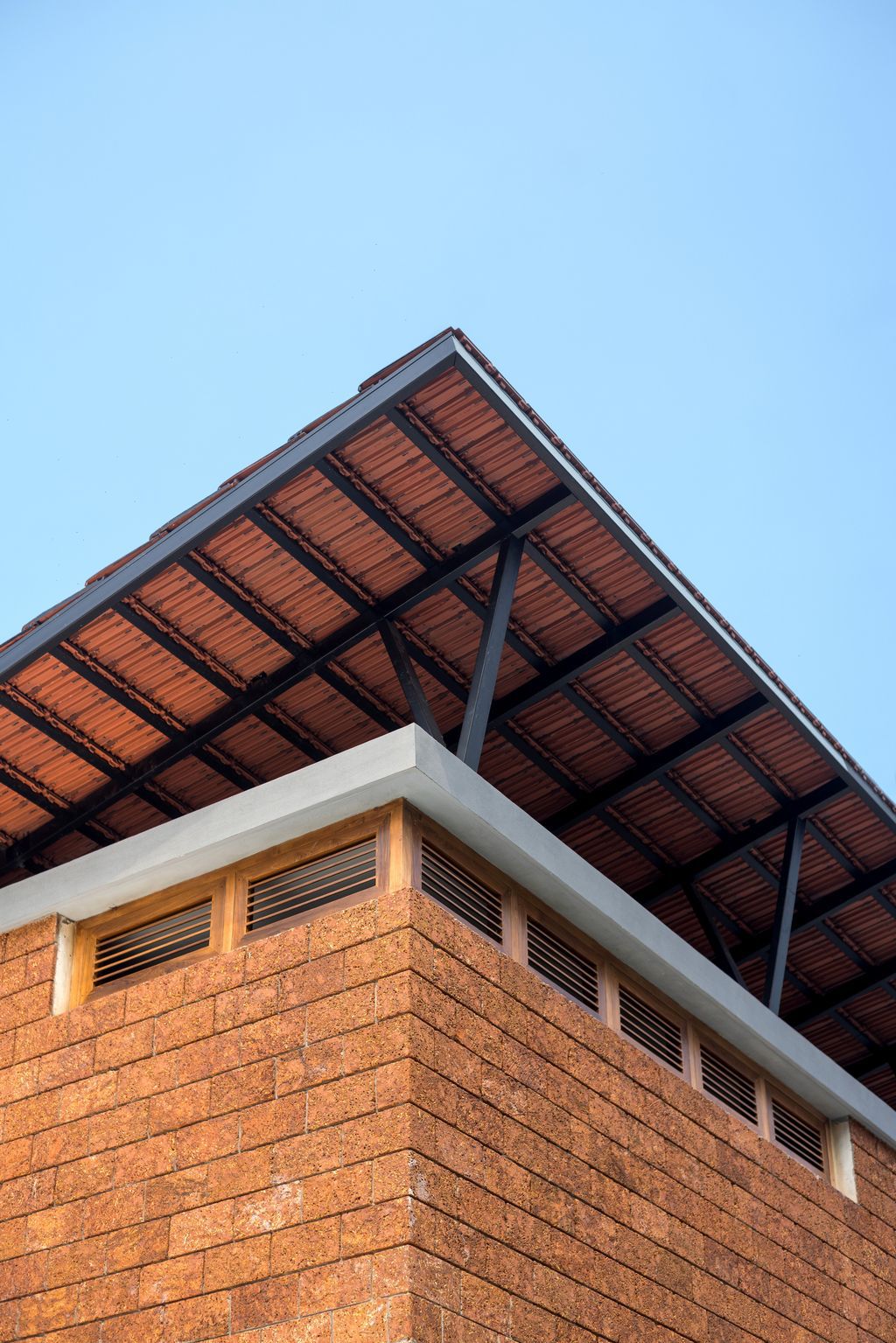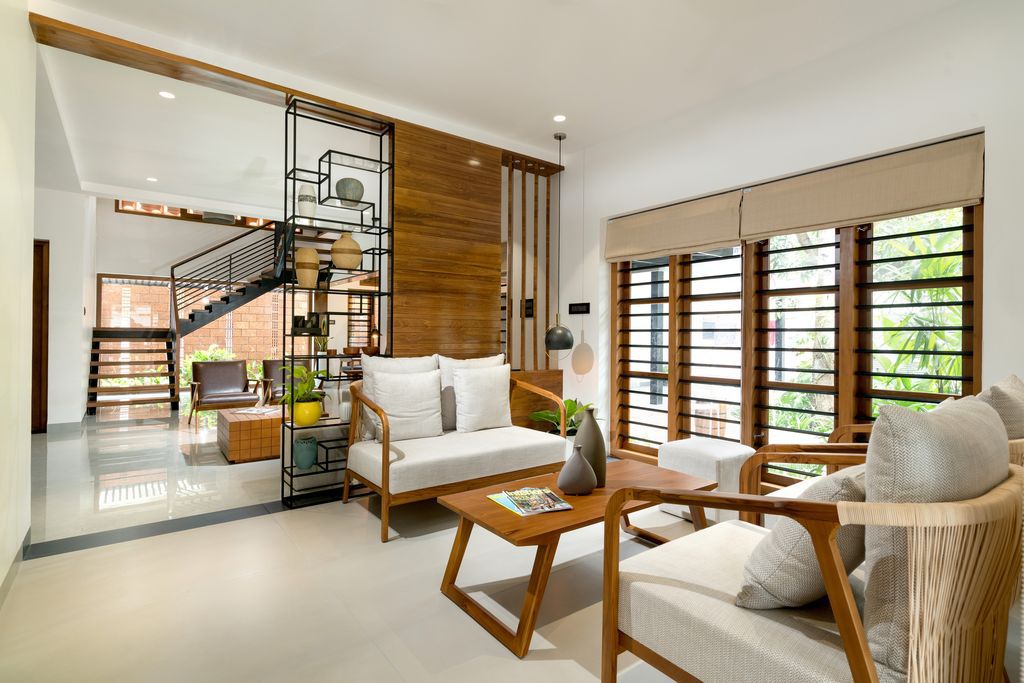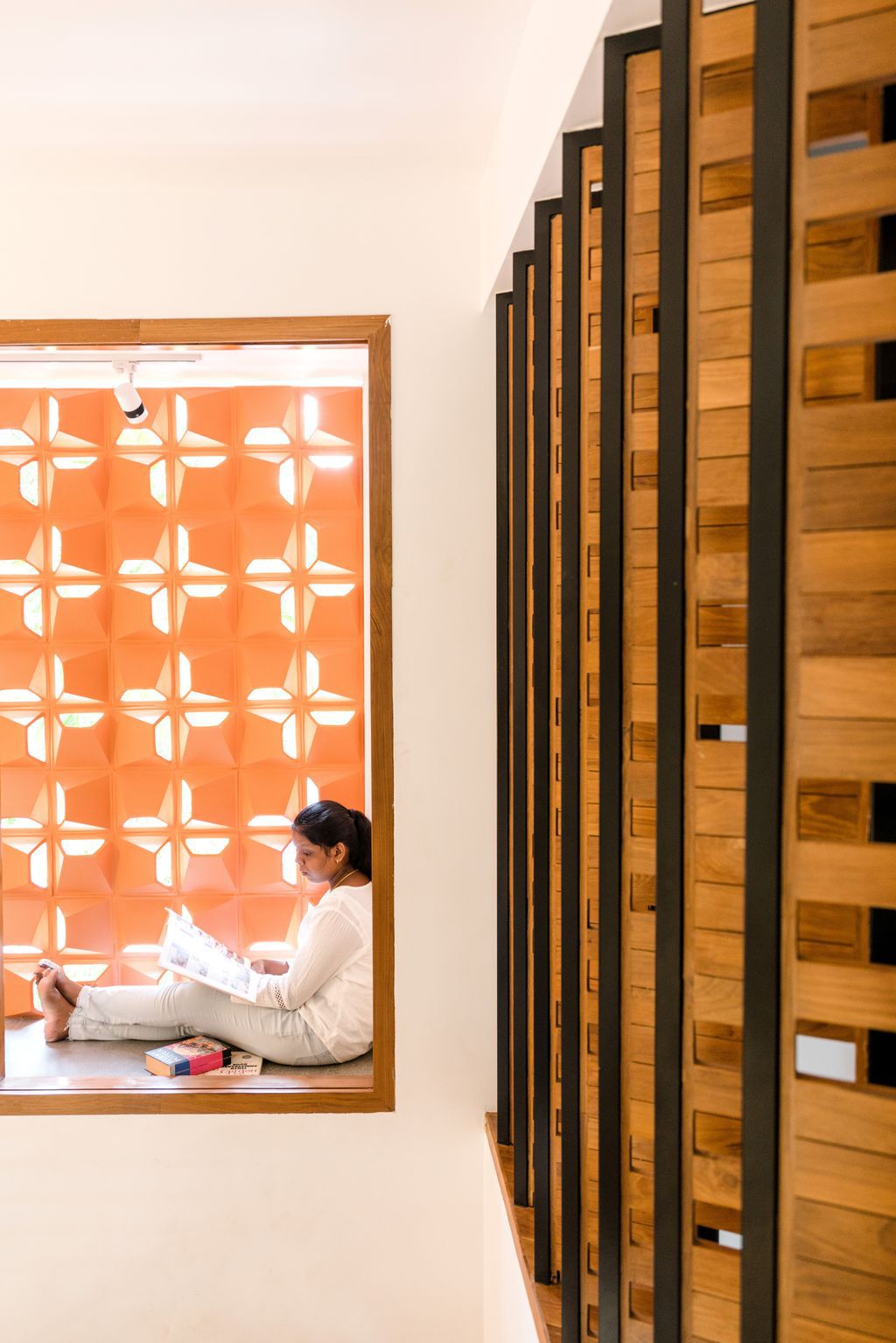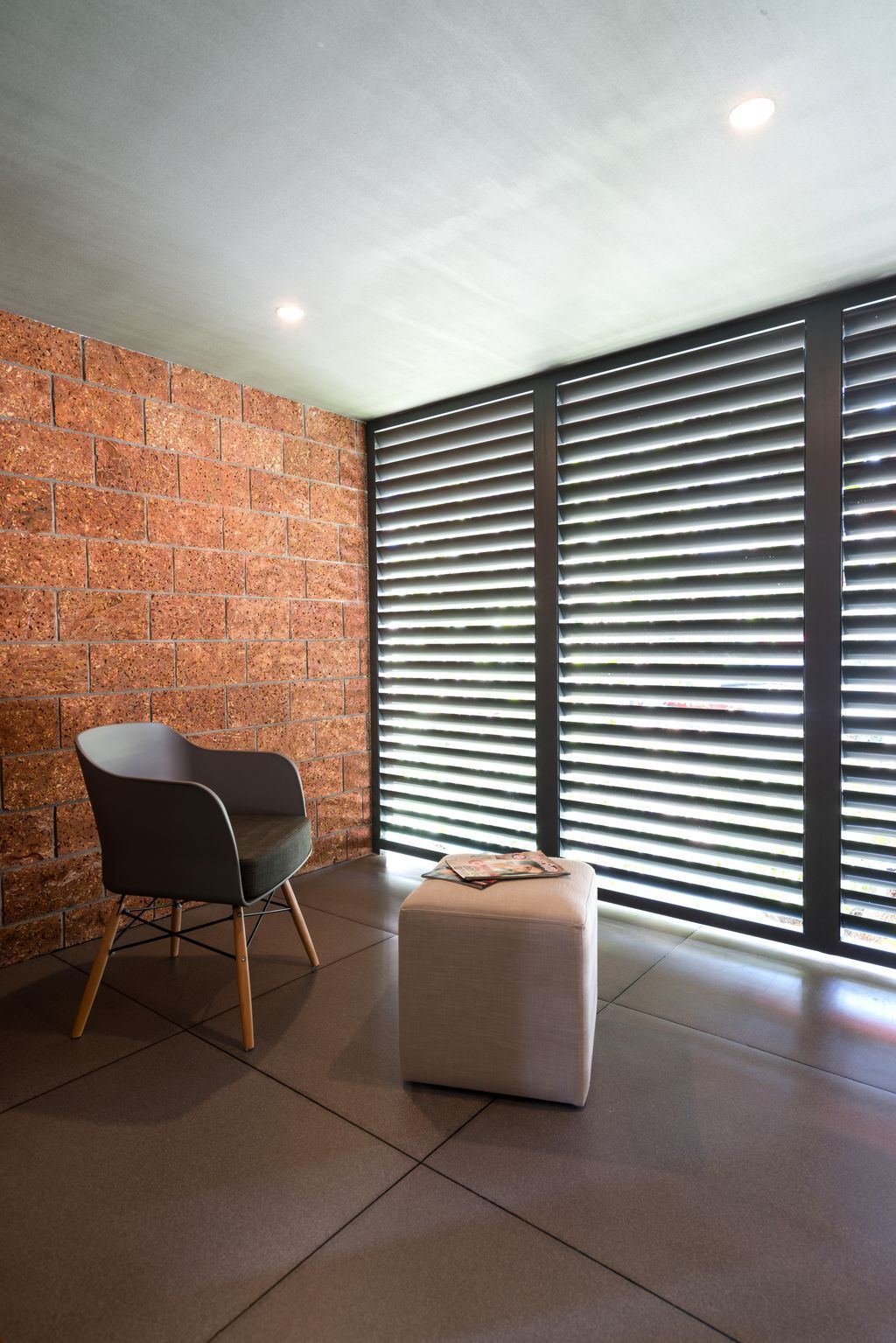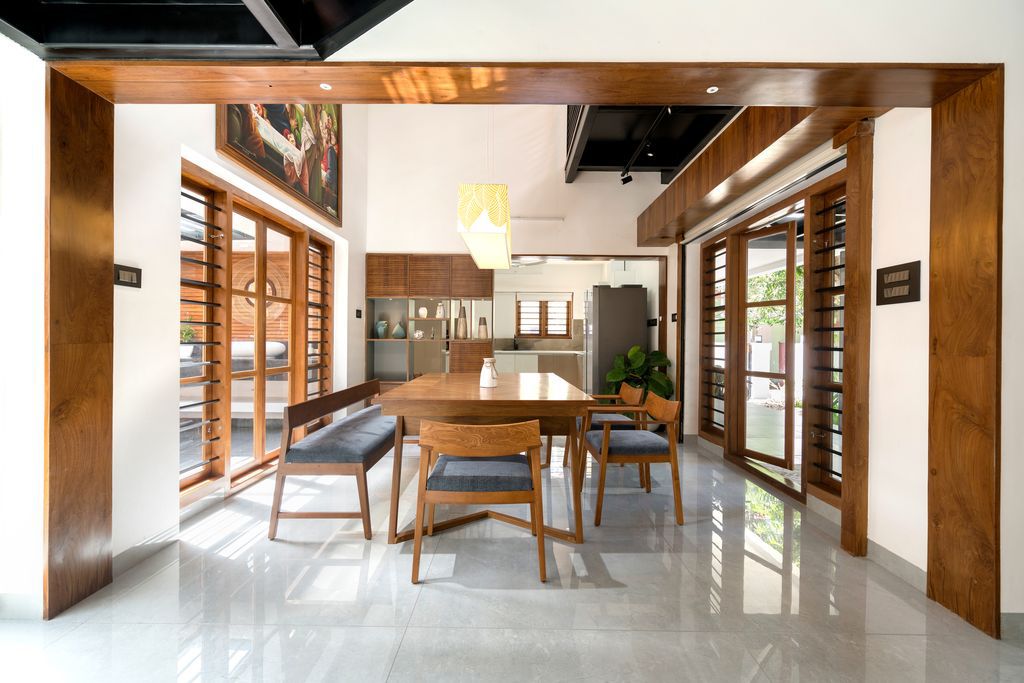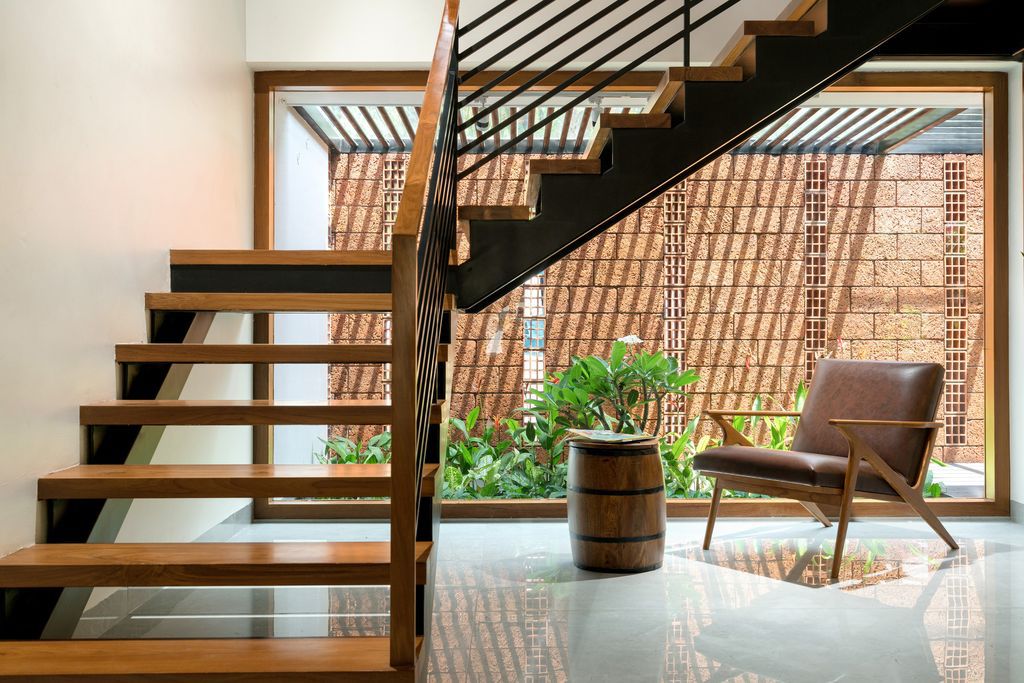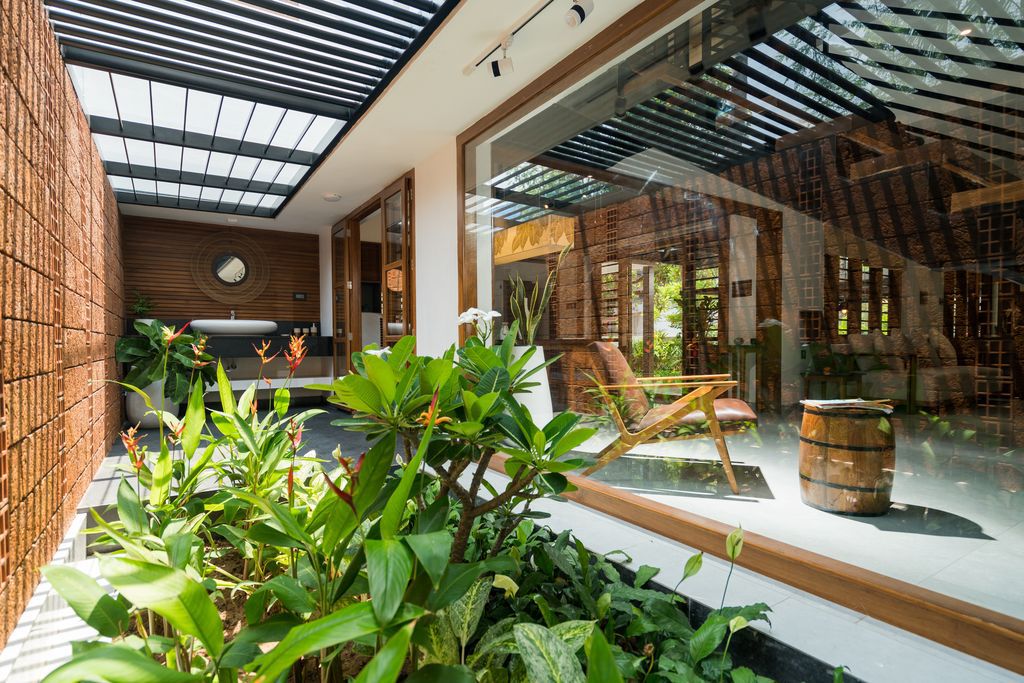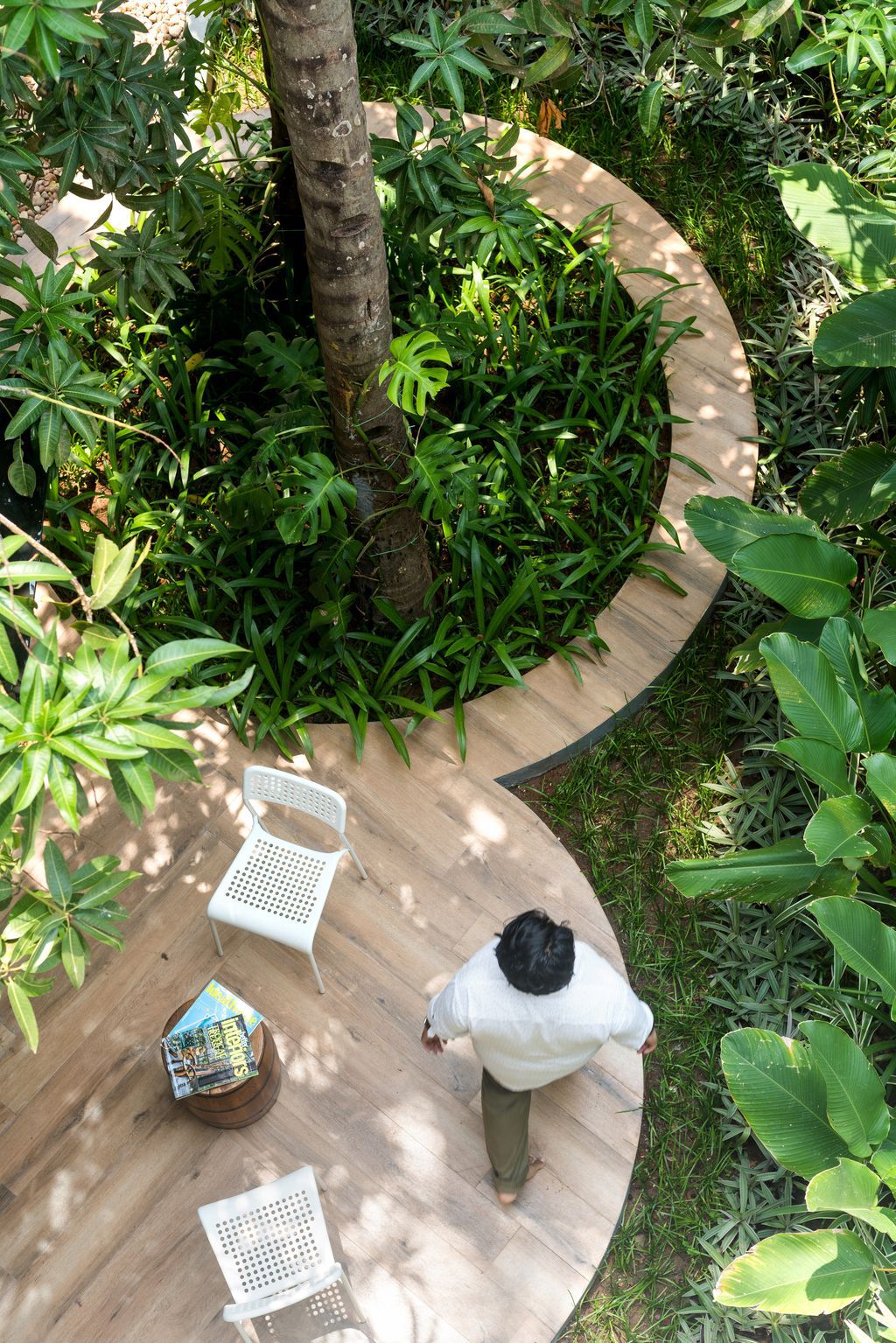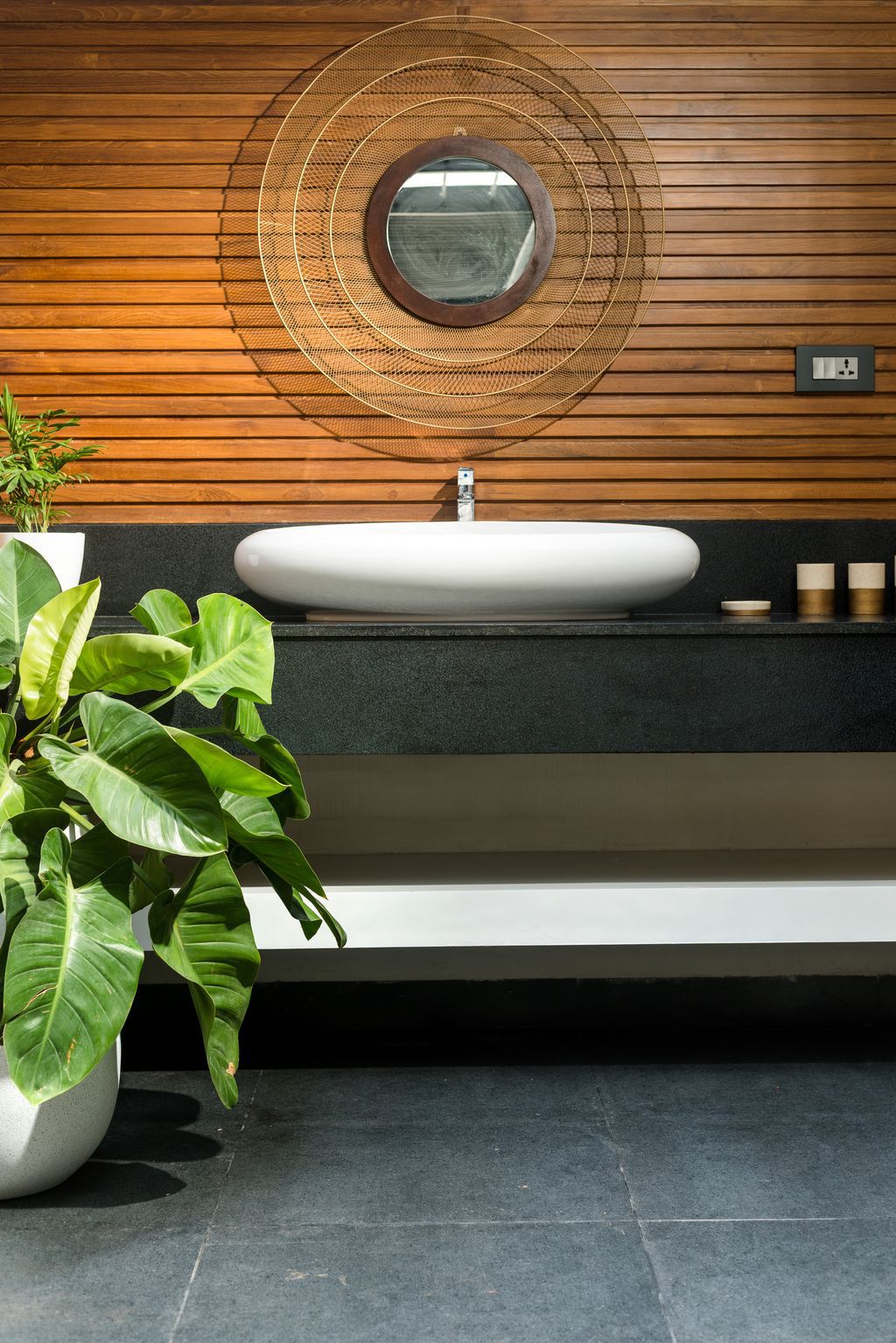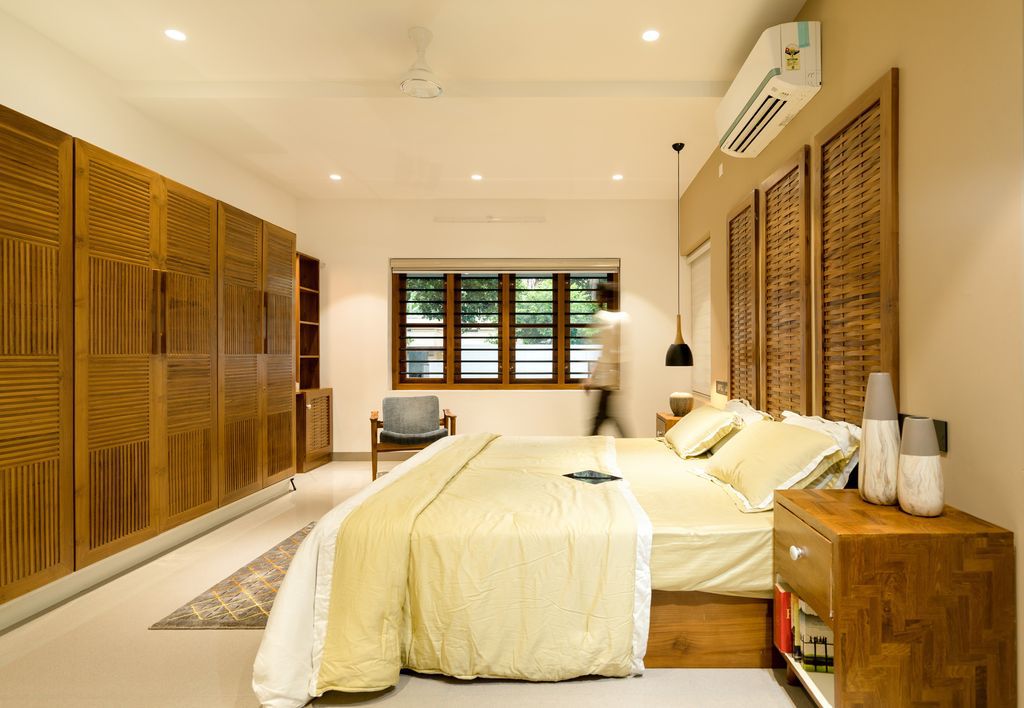 The Aaron's Courtyard House Gallery:
Text by the Architects: The 15 cent site had an existing house, a warehouse and numerous trees and was located within a kilometer radius from the Kollam beach in Kerala. The adjacency to the sea coupled with the humid climatic conditions of the region encouraged us to adhere to an open plan. The vision was to design an energy efficient house that would benefit from natural phenomena like cross ventilation, passive cooling and natural lighting. The plan and the volume of the spaces hence worked on carefully to improve the efficiency of the built spaces that blends seamlessly with the exterior. A conscious study rendered to retain all the existing vegetation within the site and to insert the built space appropriately.
Photo credit: Out of Focus| Source: The Design Room
For more information about this project; please contact the Architecture firm :
– Add: Trivandrum, India
– Insta: www.instagram.com/thedesignroom_in
More Tour of Houses here:
---