Date of Publishing:
Rubic JGC residence designed by Gets Architects is an unique and sophisticated design. Located in the industrial area Cakung, the house developed with minimum openings on the upper level to avoid excessive heat. Thus, the laser-cut aluminum sun shading panels on the second level and minimal skylight on the roof level are implemented to keep the house cool whilst well-lit. Especially to give an opportunity for a more functional, well ventilated, well-lit, and cool living compartment rather than following the ubiquitous design in the area. For the facade, the family opted more for a simple and toned-down house. Thereby, a simple massing and limited palette on the facade ensures the house creates a minimal distraction in the neighborhood.
Upon entering the building through the outdoor entrance stairway, there's an open laser-cut aluminium sun shading tunnel. The tunnel frames over a tree across the foyer to create an enclosed green view. The heart of the house is located on the second floor. Especially lays on a living – pantry – dining area which designed to enhance a relaxing sensory experience. Connecting those areas to the swimming pool is the key, enabling the whole family member to interact while enjoying themselves concurrently.
In addition to this, the third floor of this house contains three bedrooms and one master bedroom. This introverted house needs an inward vista. Thus, there's a vertical garden as the vista upon entering the third floor. This enclosed garden provides a mediated connection between the interior and the landscape. The glass floor on the third floor does not just provide circulation with elegance and modern form but acts as a traverse. It's allowing openness of communication otherwise lost across most multi-level homes.
The Architecture Design Project Information: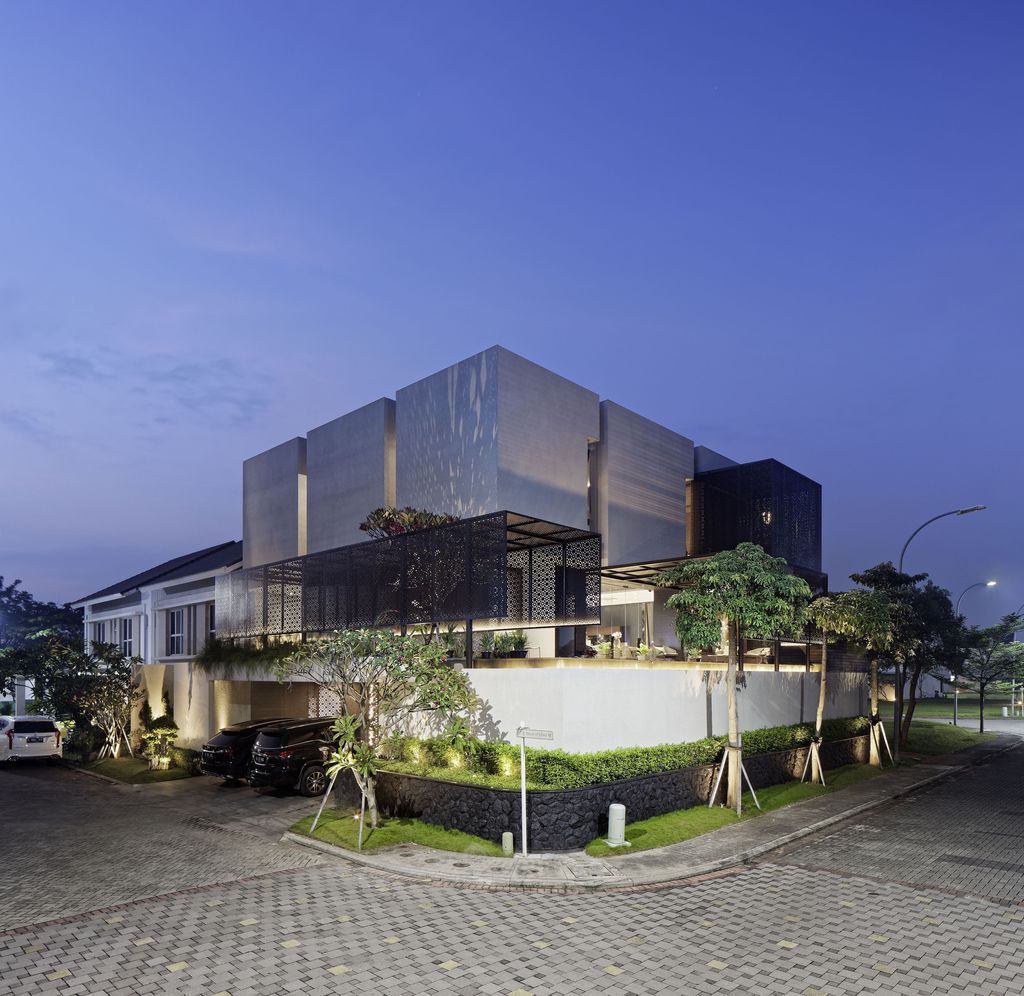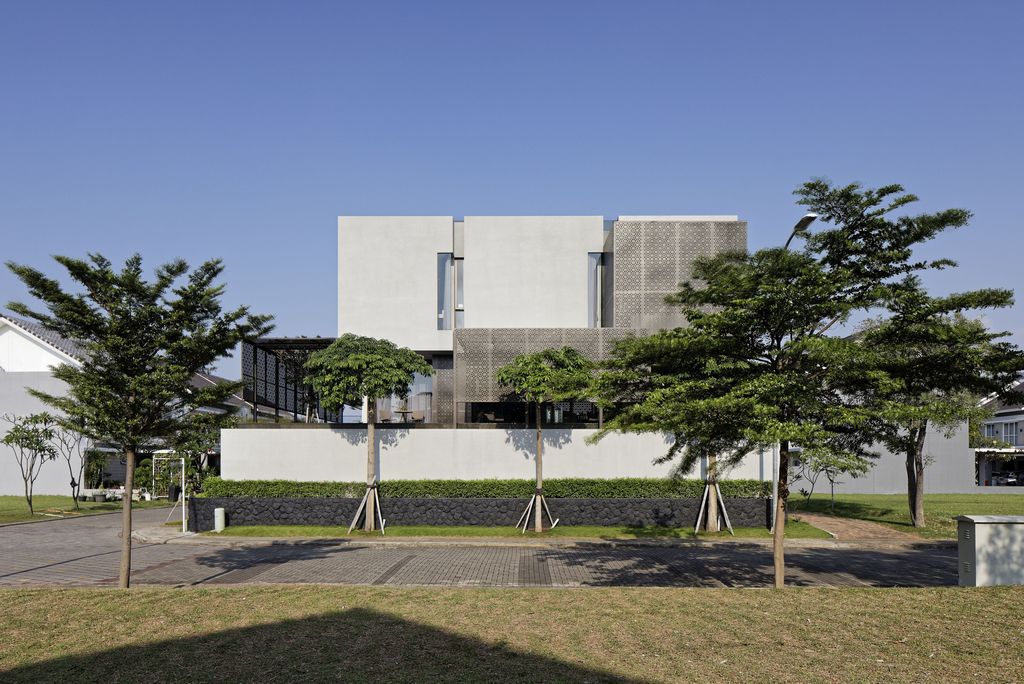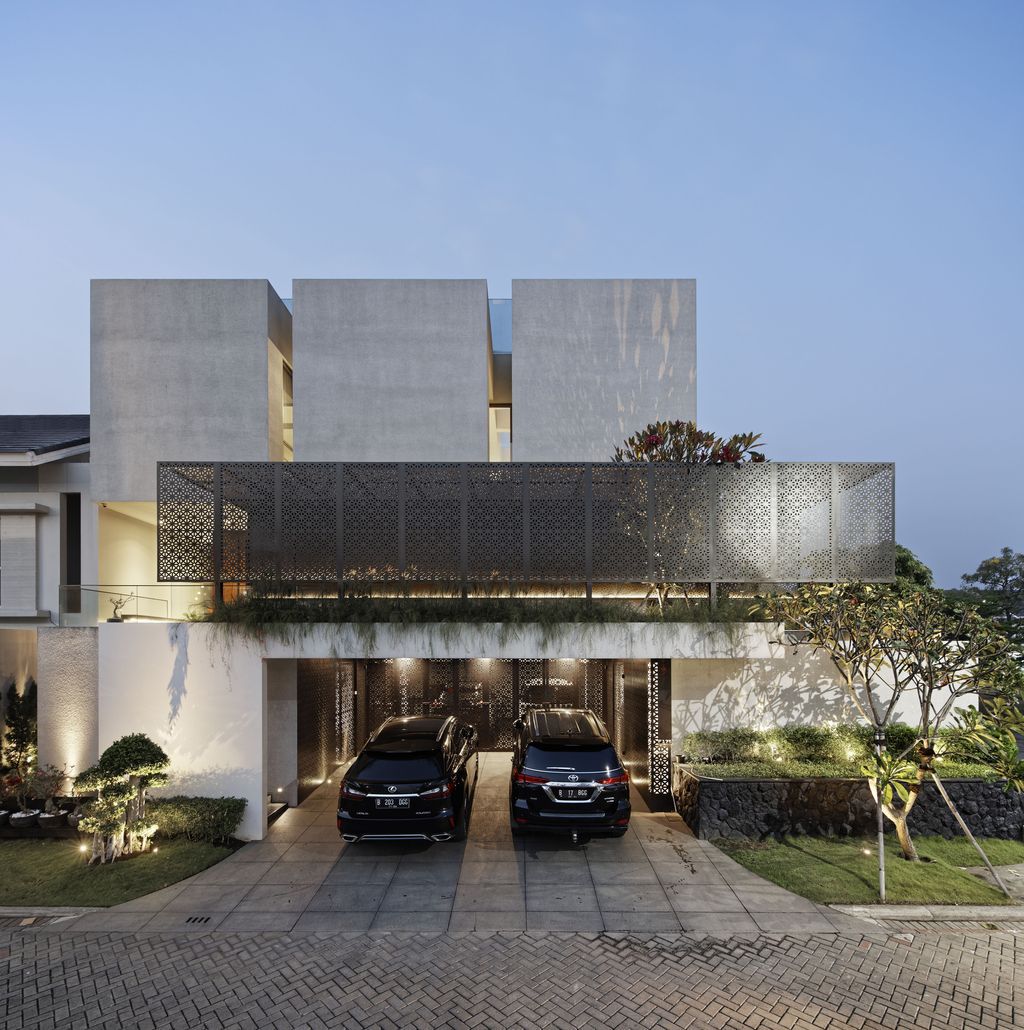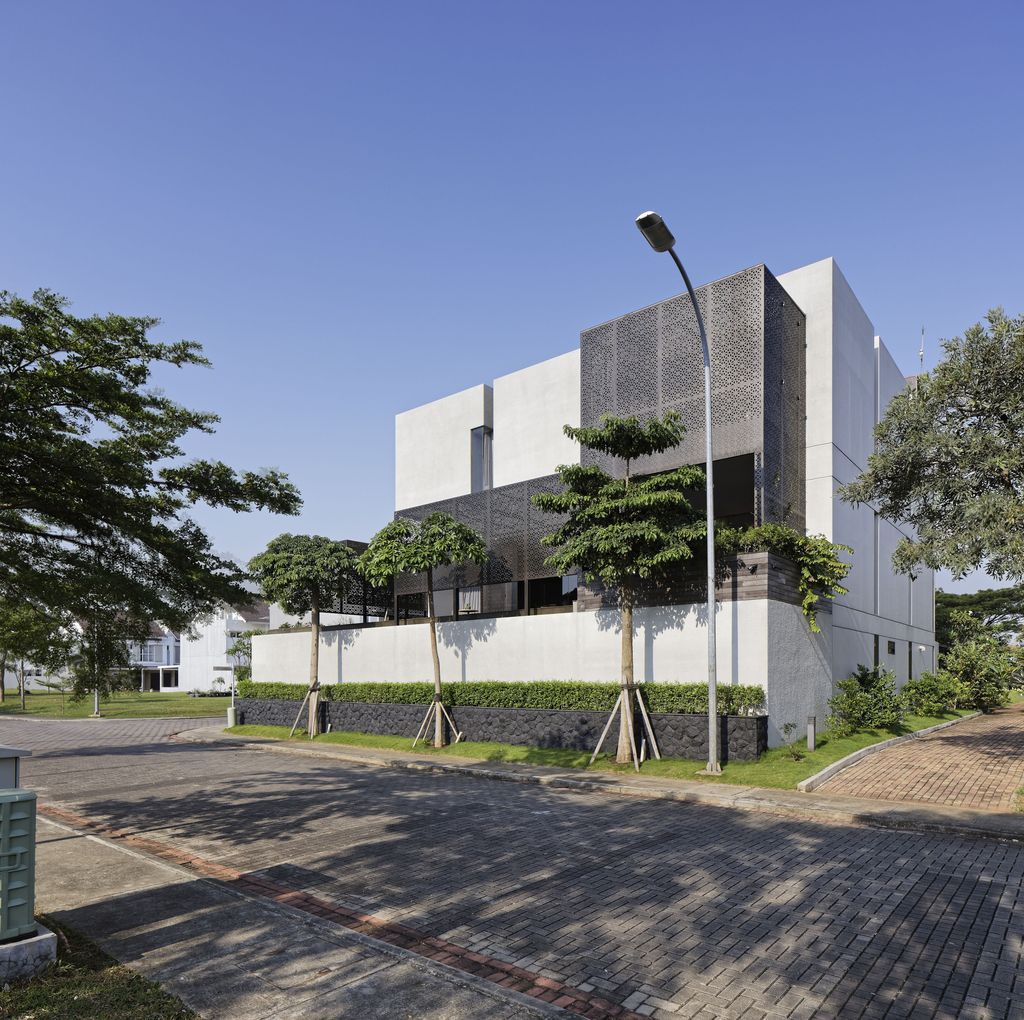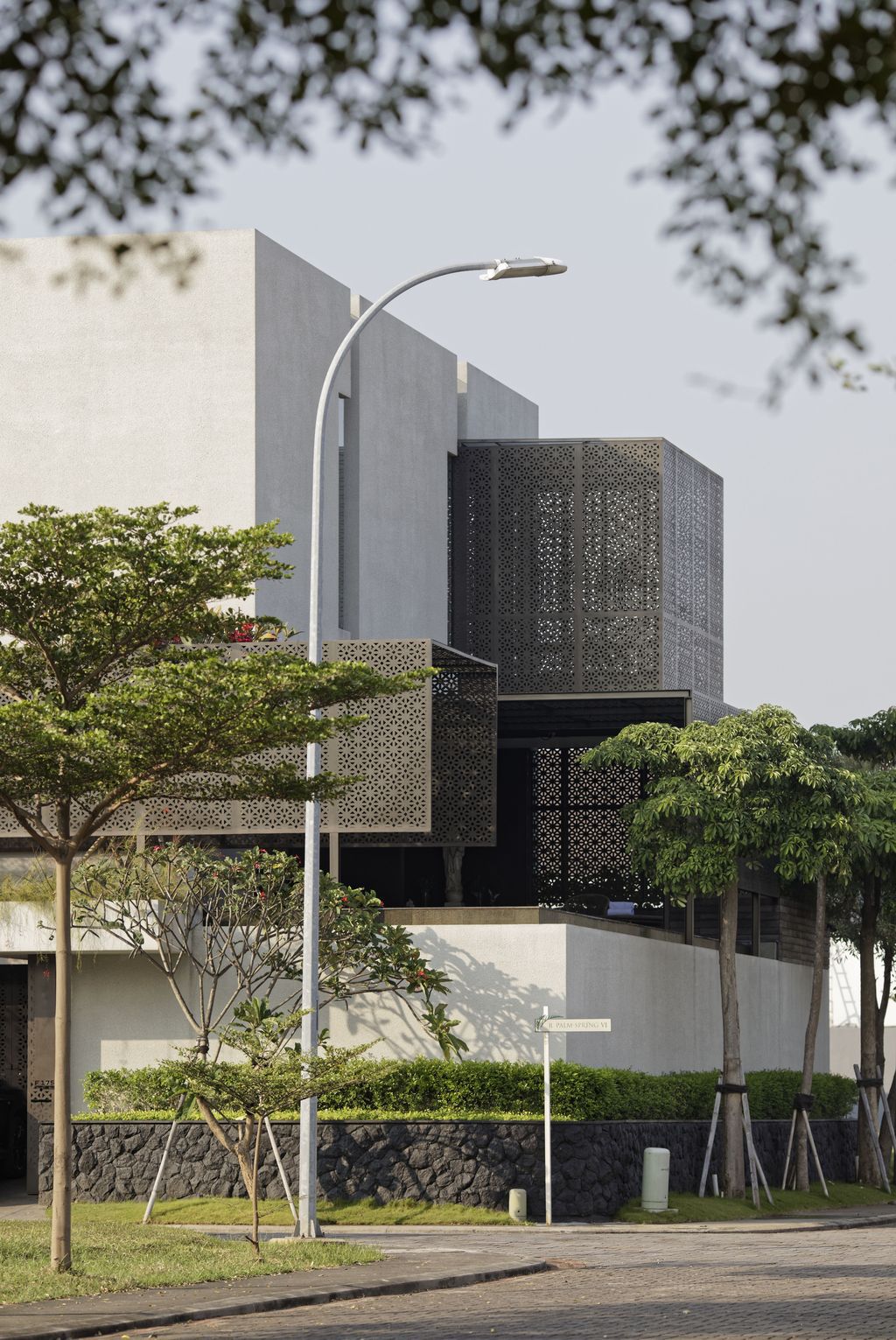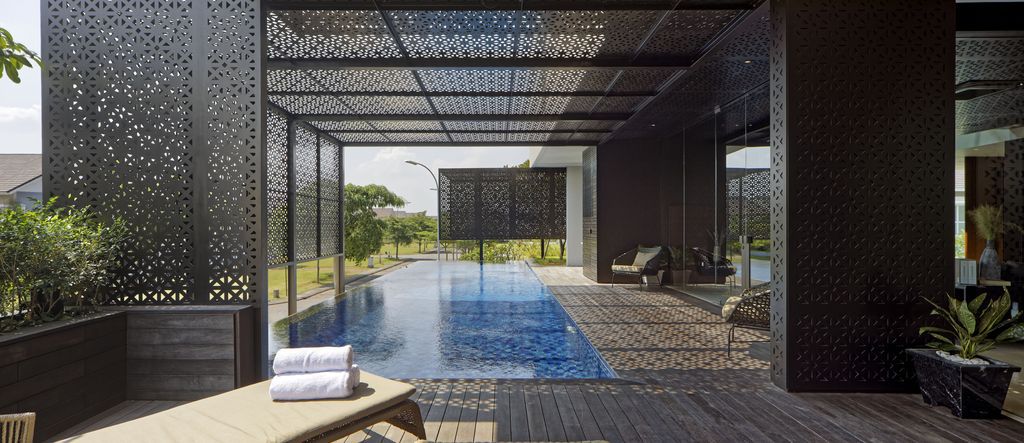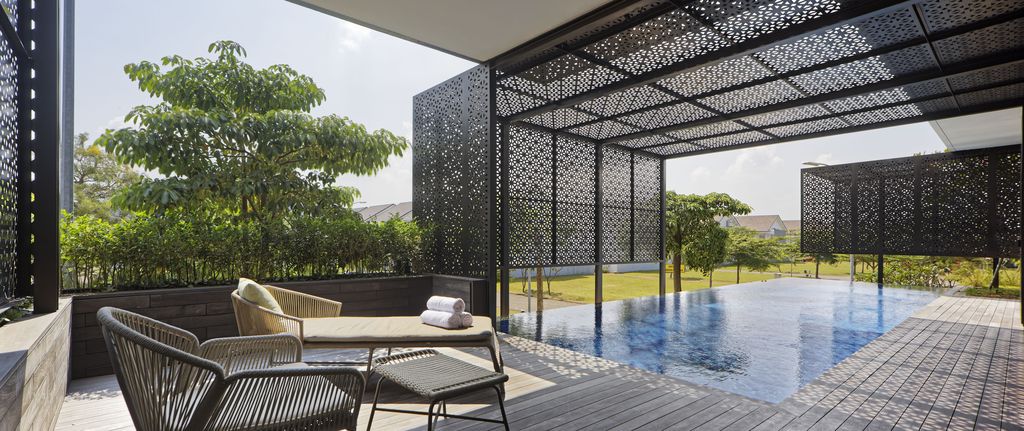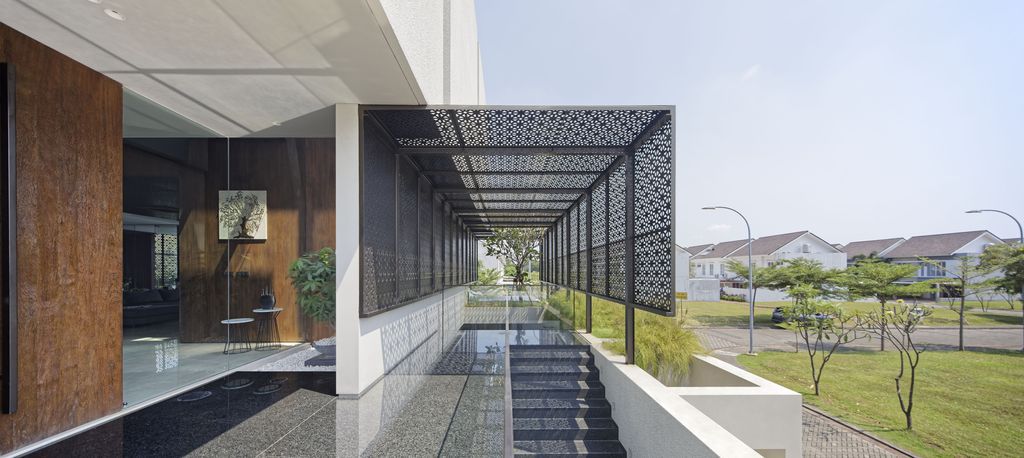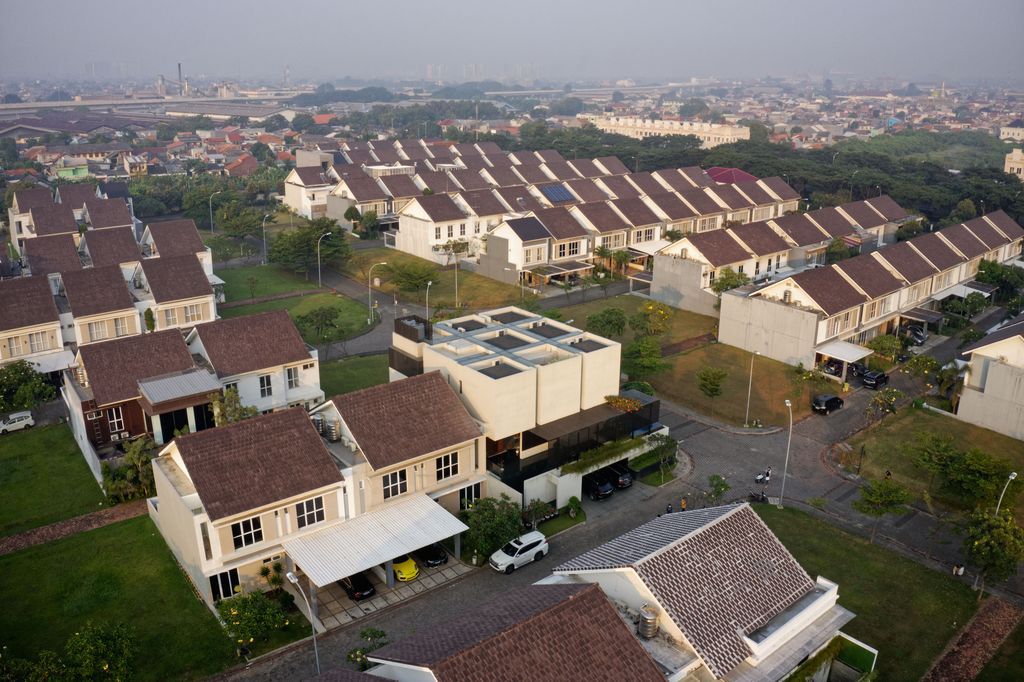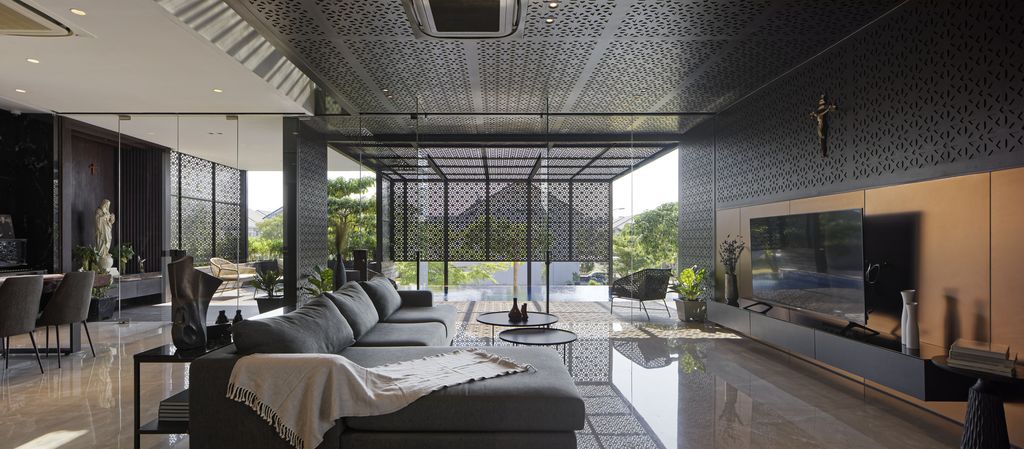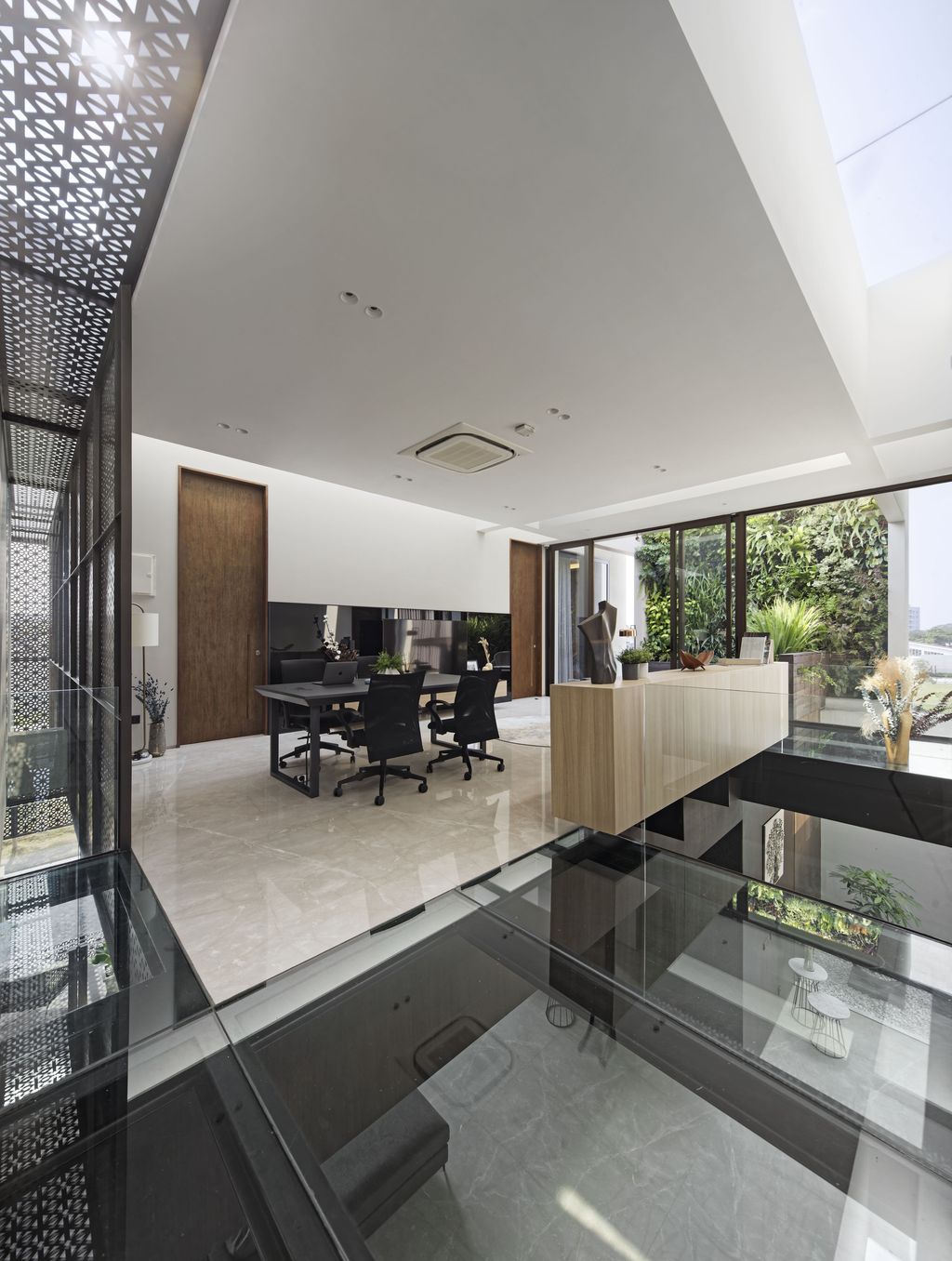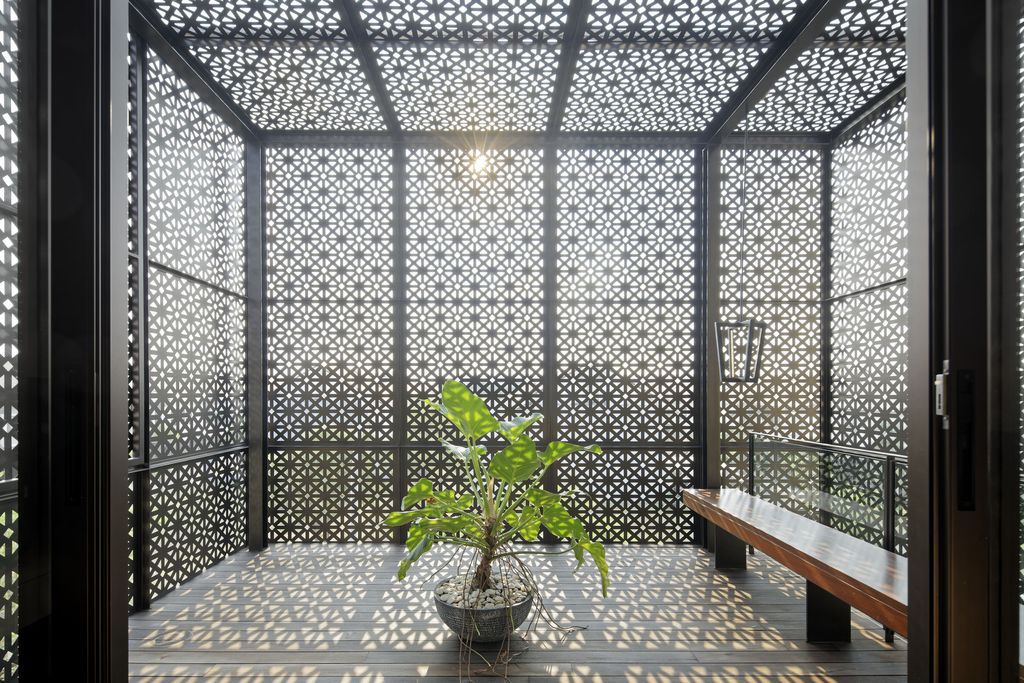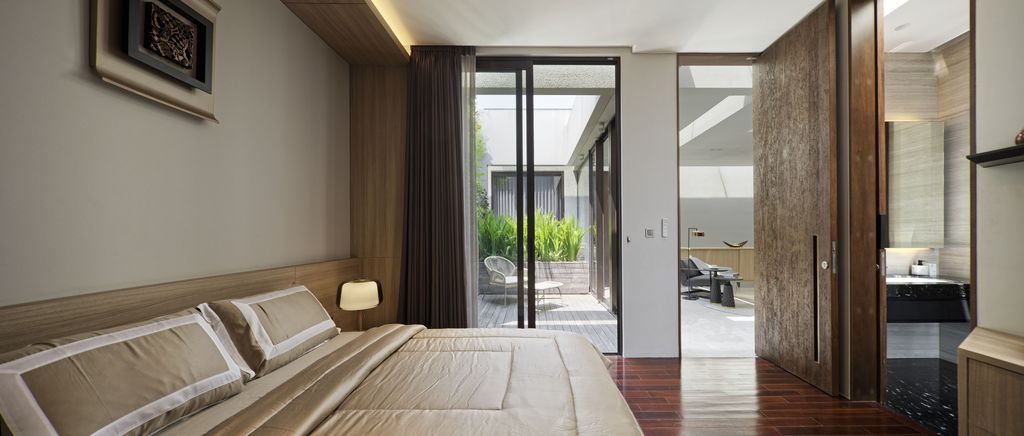 The Rubic JGC Residence Gallery:
Text by the Architects: Named after the Rubik's cube toys, the nine-boxes form could be interpreted as a subconscious reference to the feng shui Bagua map. It's a belief that can't be replaced by most houses in the Chinese Indonesian community. The challenge lay in how the architecture can accommodate and combine feng shui to form an atypical modern house with unique functions based on the whole family member and their living environment.
Photo credit: Fernando Gomulya| Source: Gets Architects
For more information about this project; please contact the Architecture firm :
– Add: Jl. Bungur I No.4, RT.2/RW.1, Kby. Lama Sel., Kec. Kby. Lama, Kota Jakarta Selatan, Daerah Khusus Ibukota Jakarta 12240, Indonesia
– Tel: 62 21 27518807
– Email: info@getsarchitects.com
More Tour of Houses here:
---