Date of Publishing:
Above all, a romantic atmosphere should exude the main bedroom. A few examples are pillows, gauzy canopy beds, fairy lights and vivid paintings. Look at the romantic couple and single bedroom ideas, ranging from modern unforeseen areas to classical sanctuaries. There are thousands of other fantastic home design ideas at LUXURY PHOTO.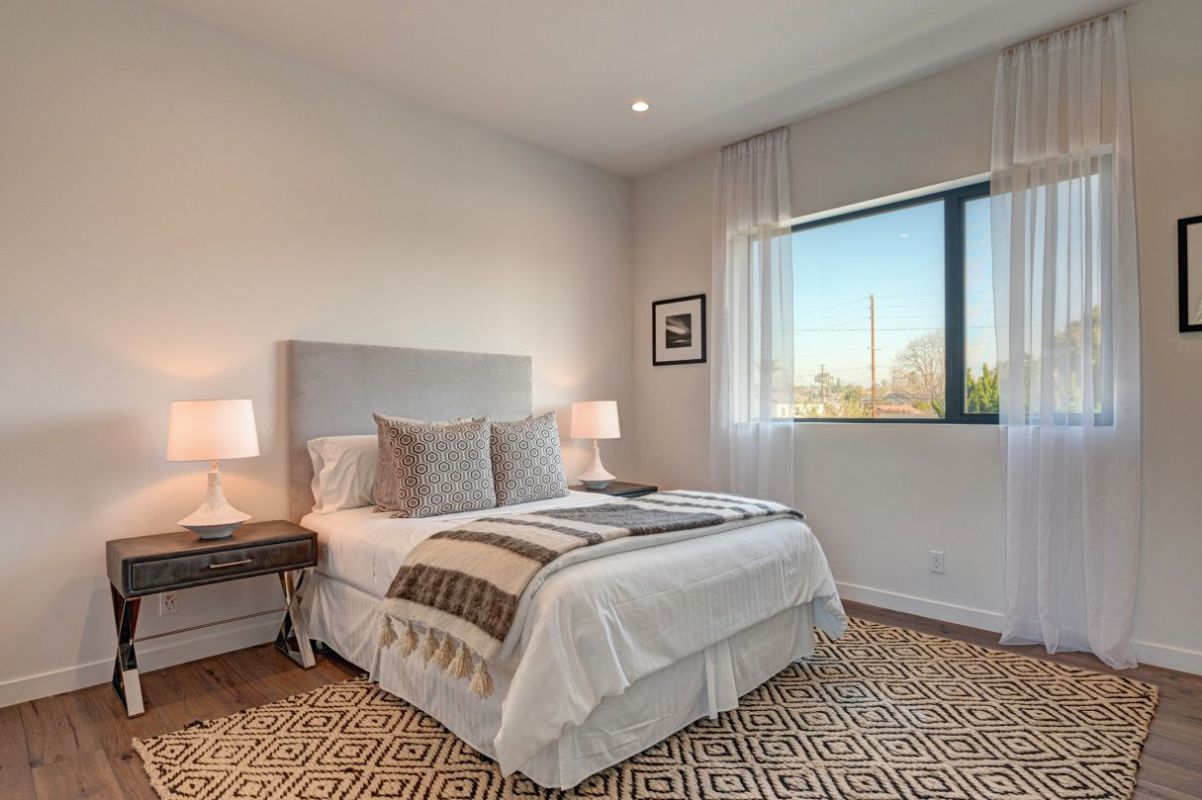 1 | Curtains are a must-have item if you want to create a separate and romantic bedroom. California Contemporary Home in Venice for Sale at $4.99 Million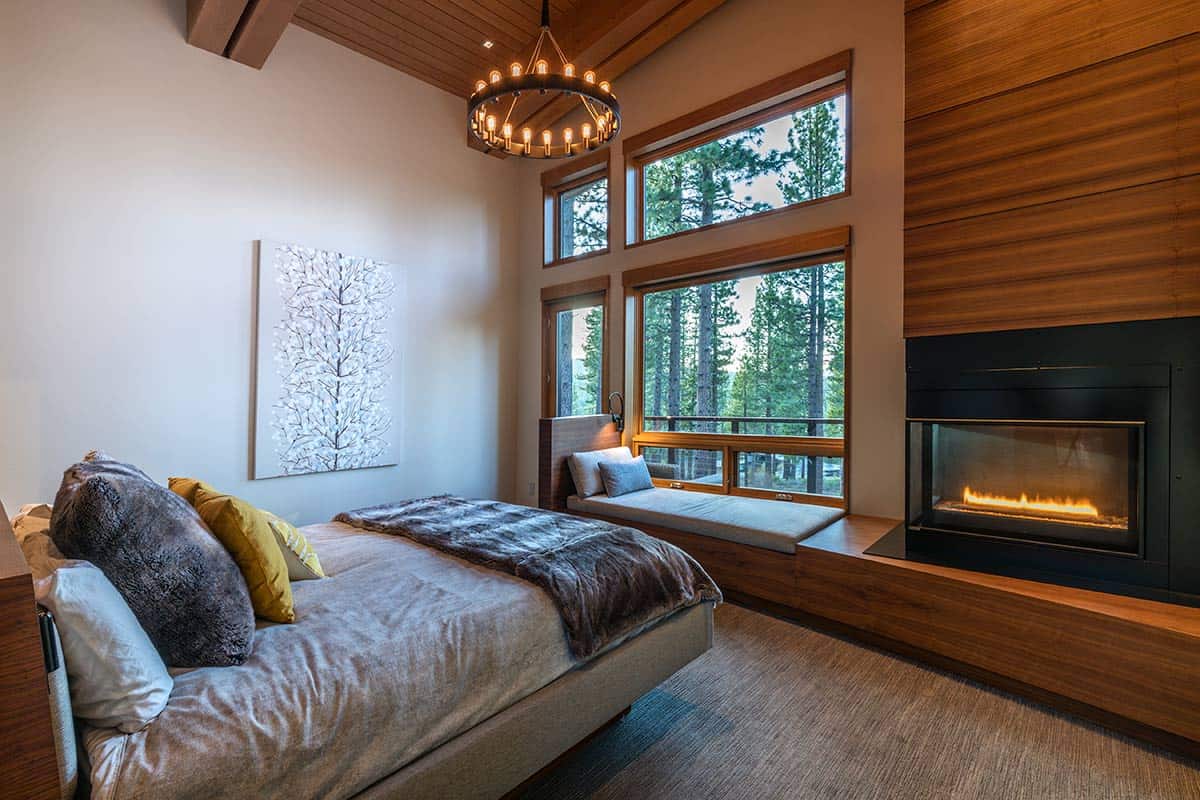 2| A warm and intimate bedroom space is created by combining yellow light and a fireplace in a wooden bedroom. Martis Camp Mountain Home Lot 517 by Kelly and Stone Architects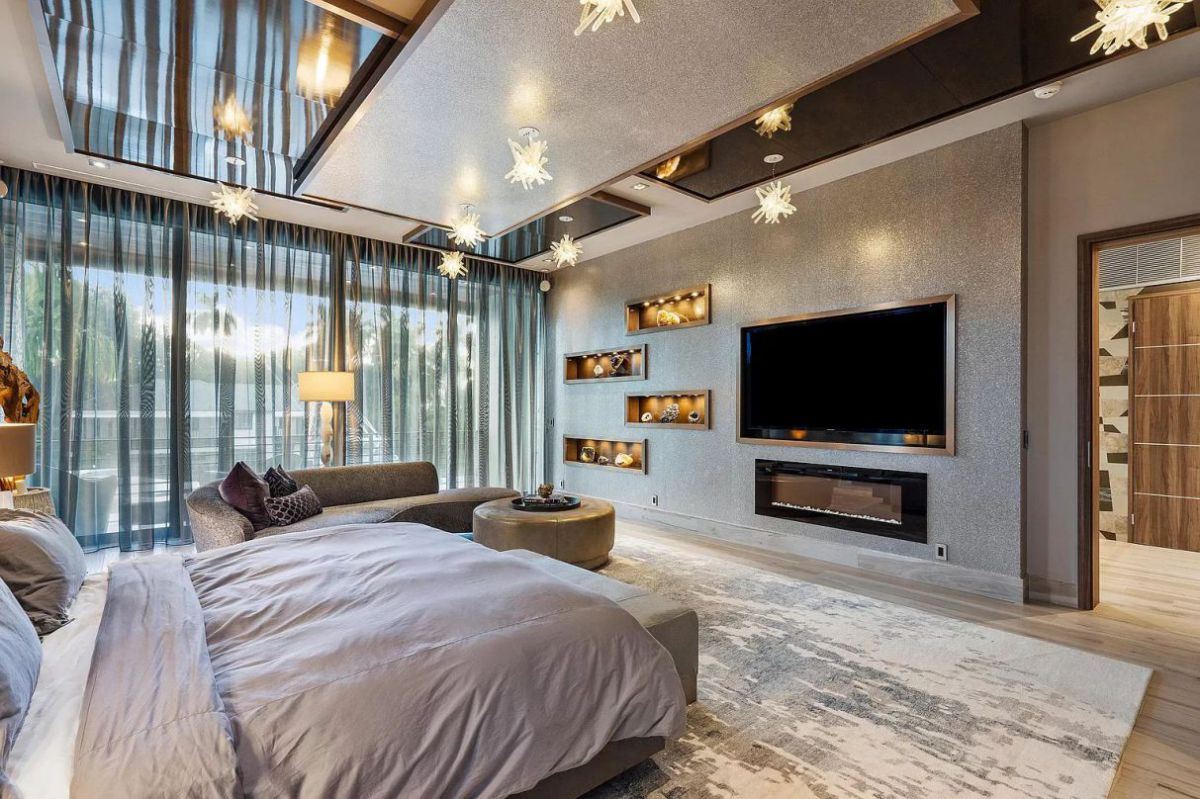 3 | The ceiling mirror's design expands the space while also reflecting light to create a gleaming, brilliant environment. Fort Lauderdale House with Unique Features Asks for $10.9 Million
More Ideas for Living room: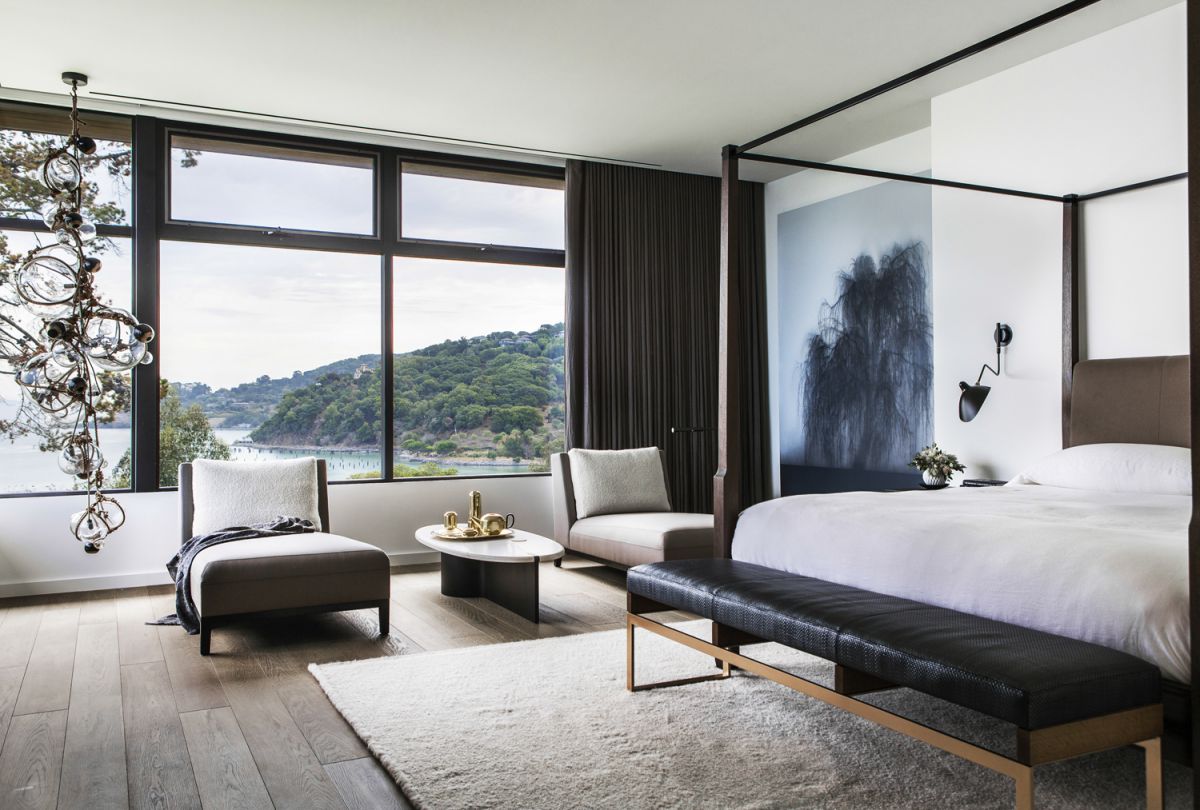 4 | Owning a pendant lamp with a unique and beautiful design is the highlight of the room in dark toned spaces. Tiburon Home in Marin County, California by Walker Warner Architects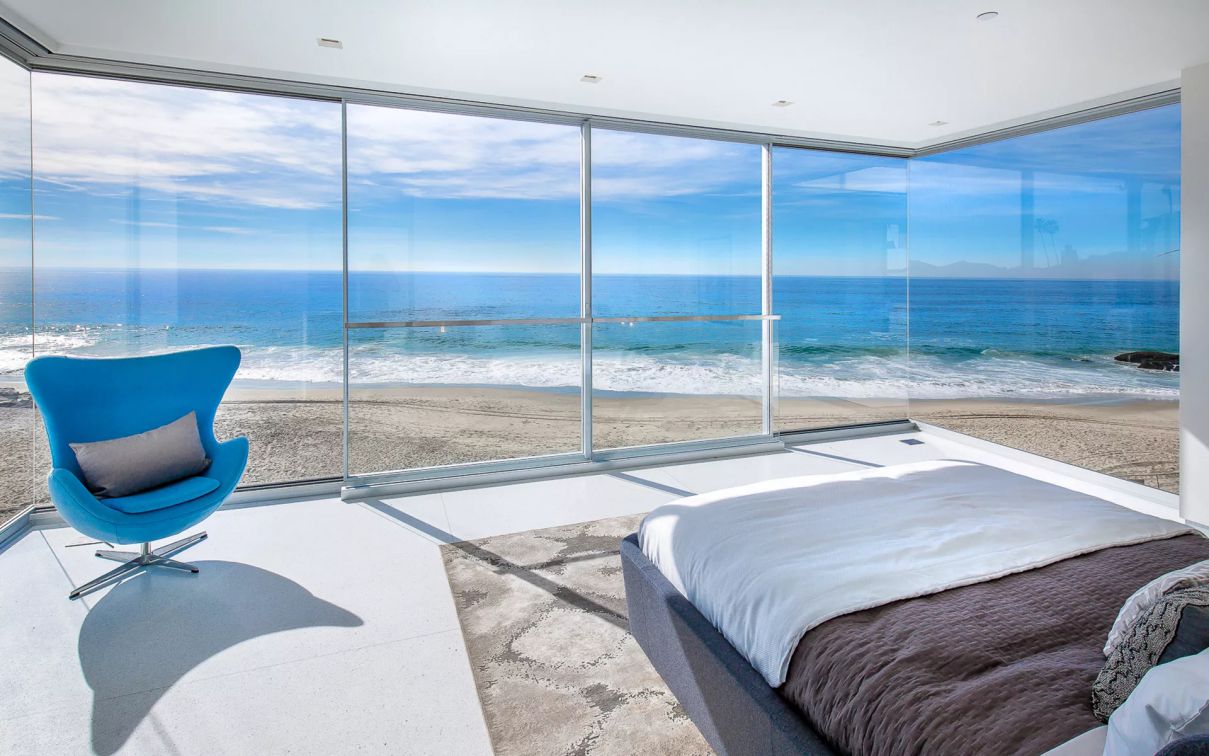 5 | Every day, you will feel refreshed in your luxurious bedroom with a view of the sea. Laguna Beach House in California by Morris Skenderian & Associates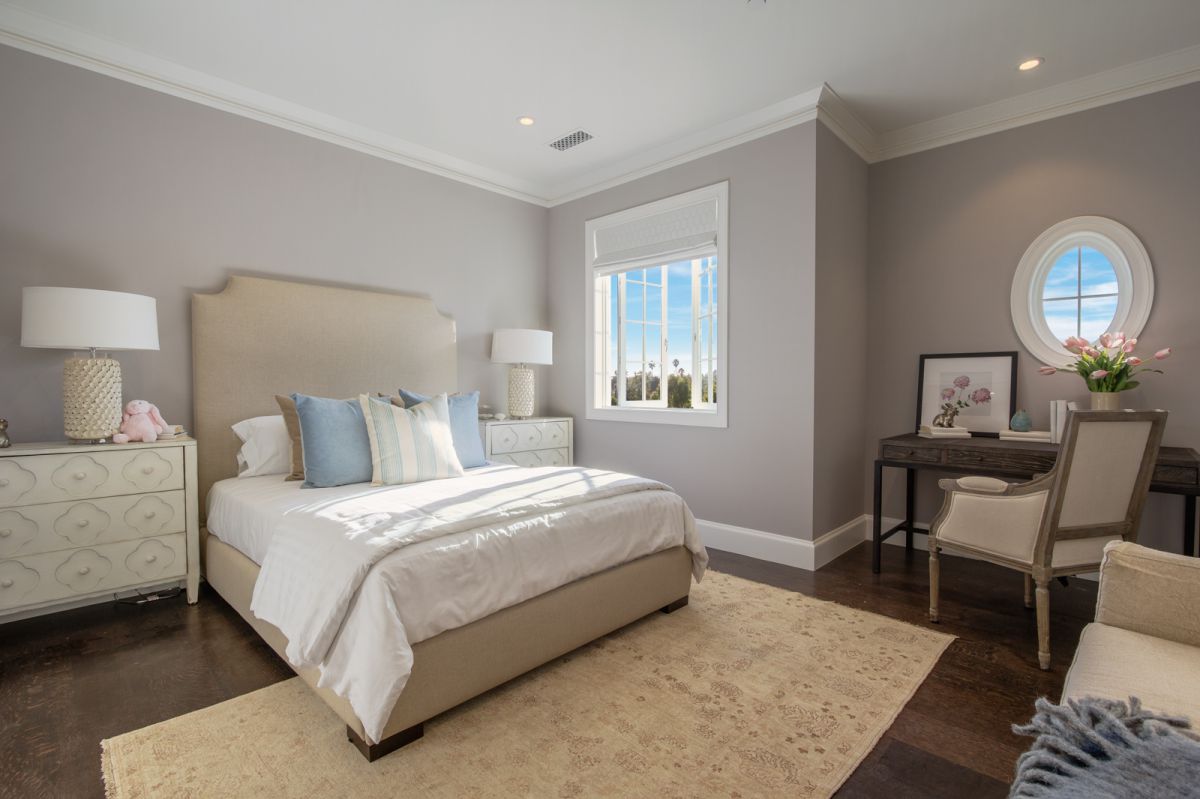 6 | From the window to the decorative flowerpots, this small corner in the bedroom space has great design and layout. $19.9 Million Brentwood Park Traditional Home in Los Angeles
More Ideas for Kitchen: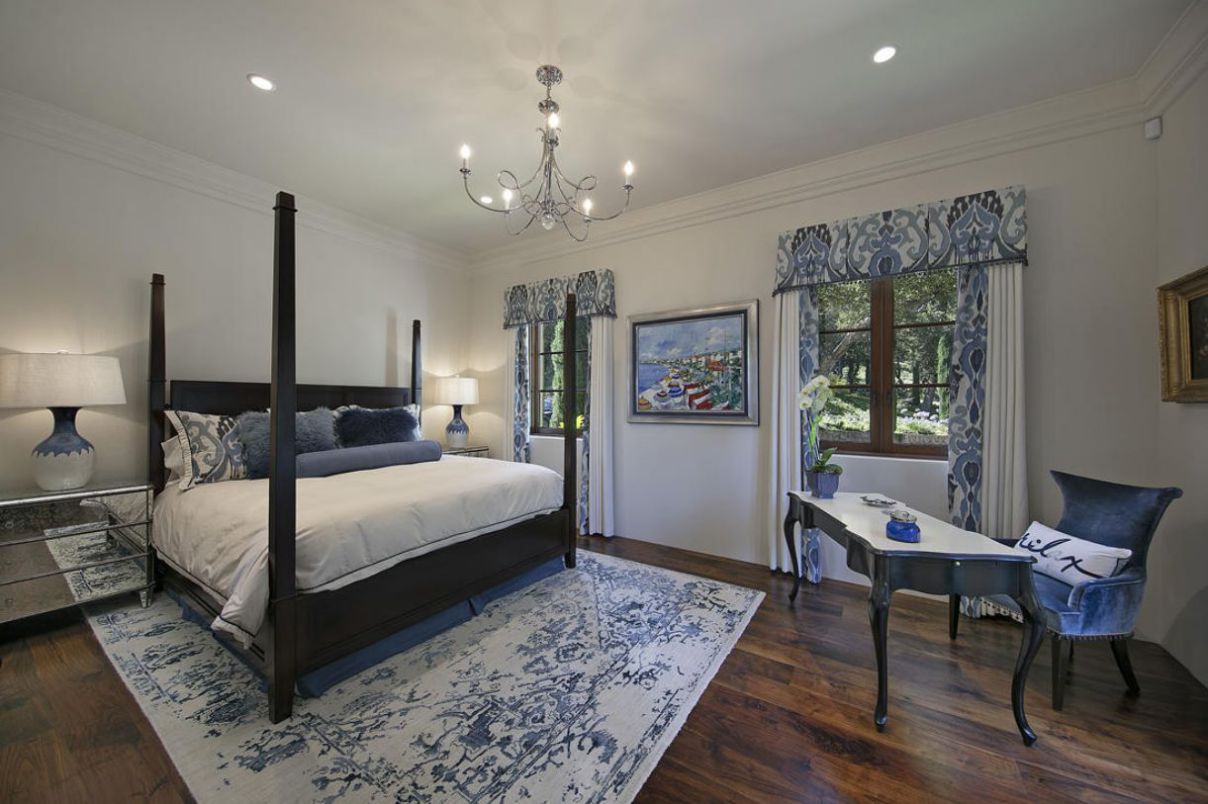 7 | From the table lamp to the carpet and velvet chair, the design is synchronized and sophisticated, resulting in a fantastic bedroom space. Hot Springs Legacy Estate in Santa Barbara for Sale at $22 Million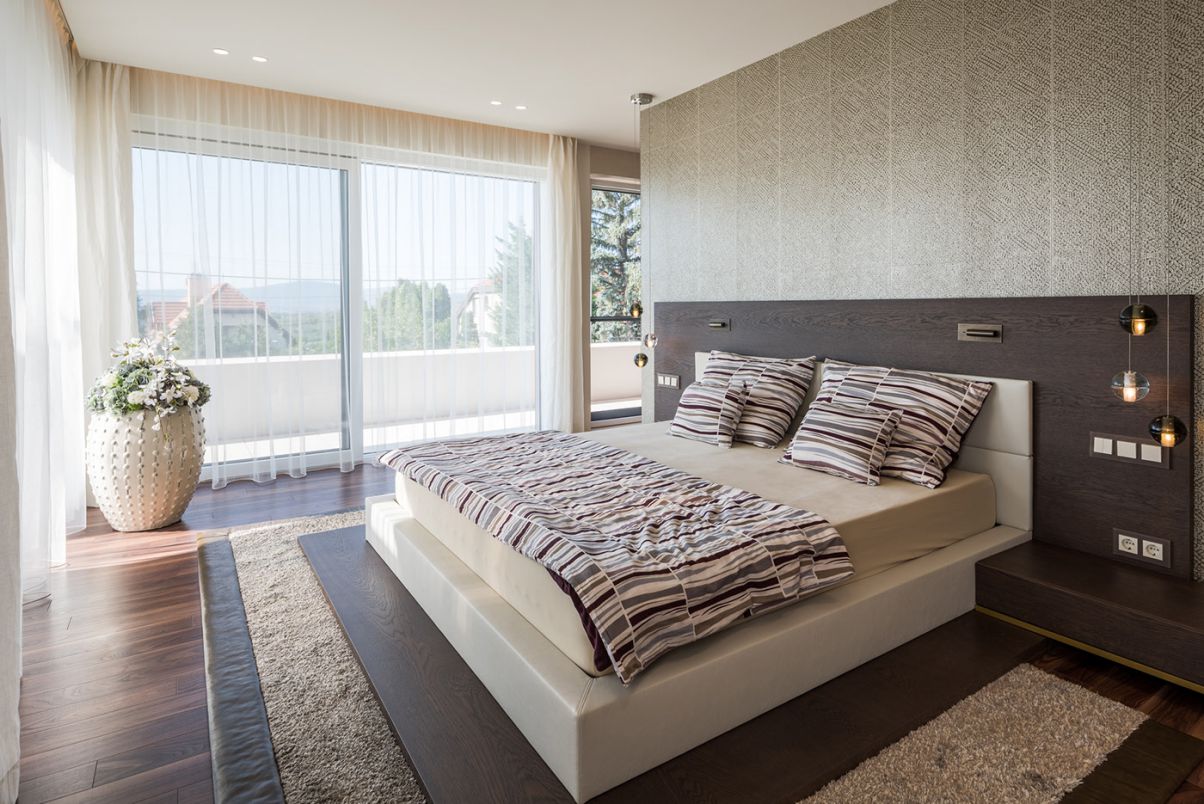 8 | It will be wonderful to have a small, lovely flower pot in the corner of the room. When combined with the right color curtains, the space feels lighter and more relaxing. Brand New Los Angeles Architectural Masterpiece hits Market for $19 Million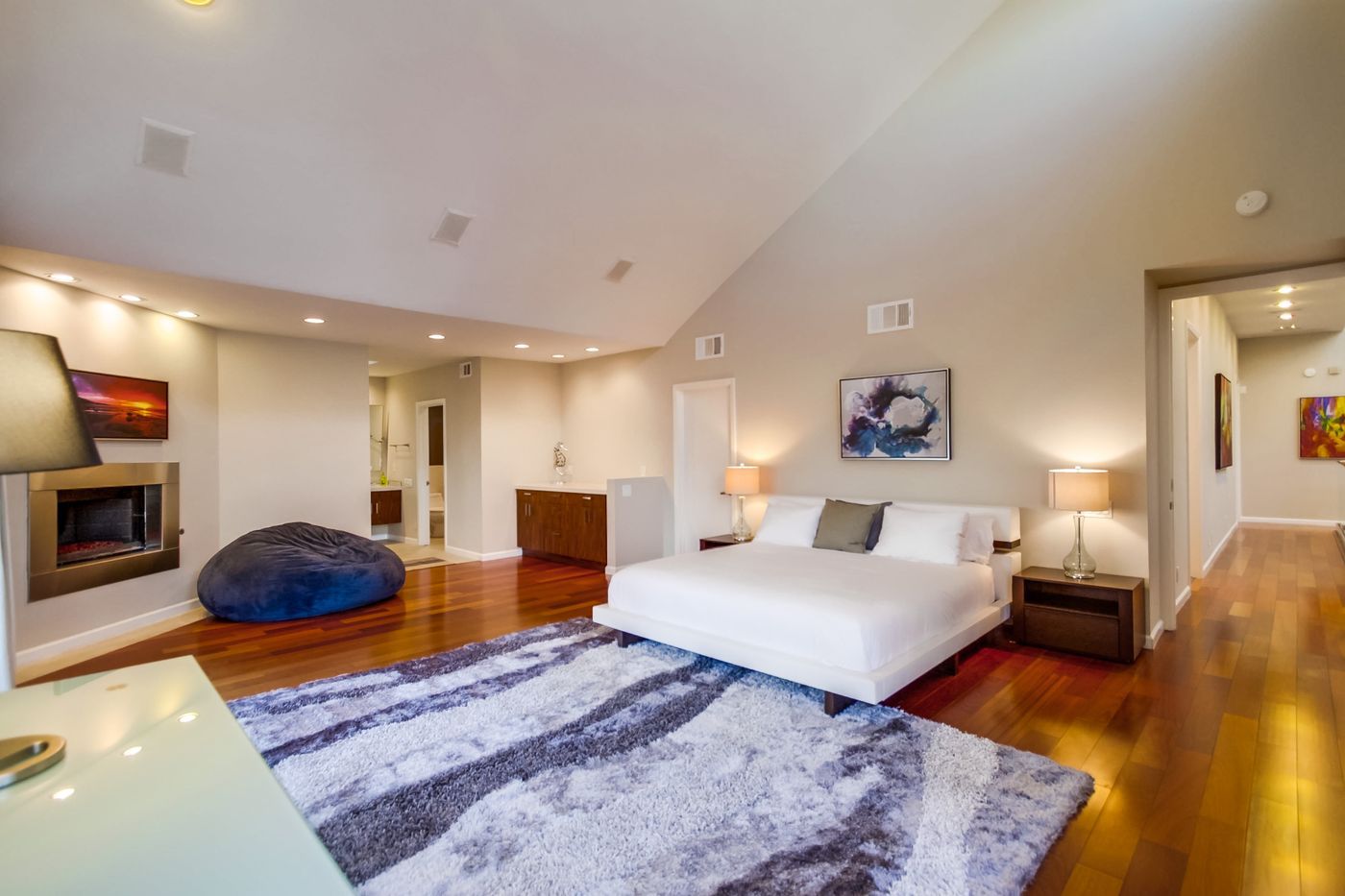 9 | To create your own cozy corner, use reasonable lighting design. Beautiful Buccaneer Way Bay Front home in California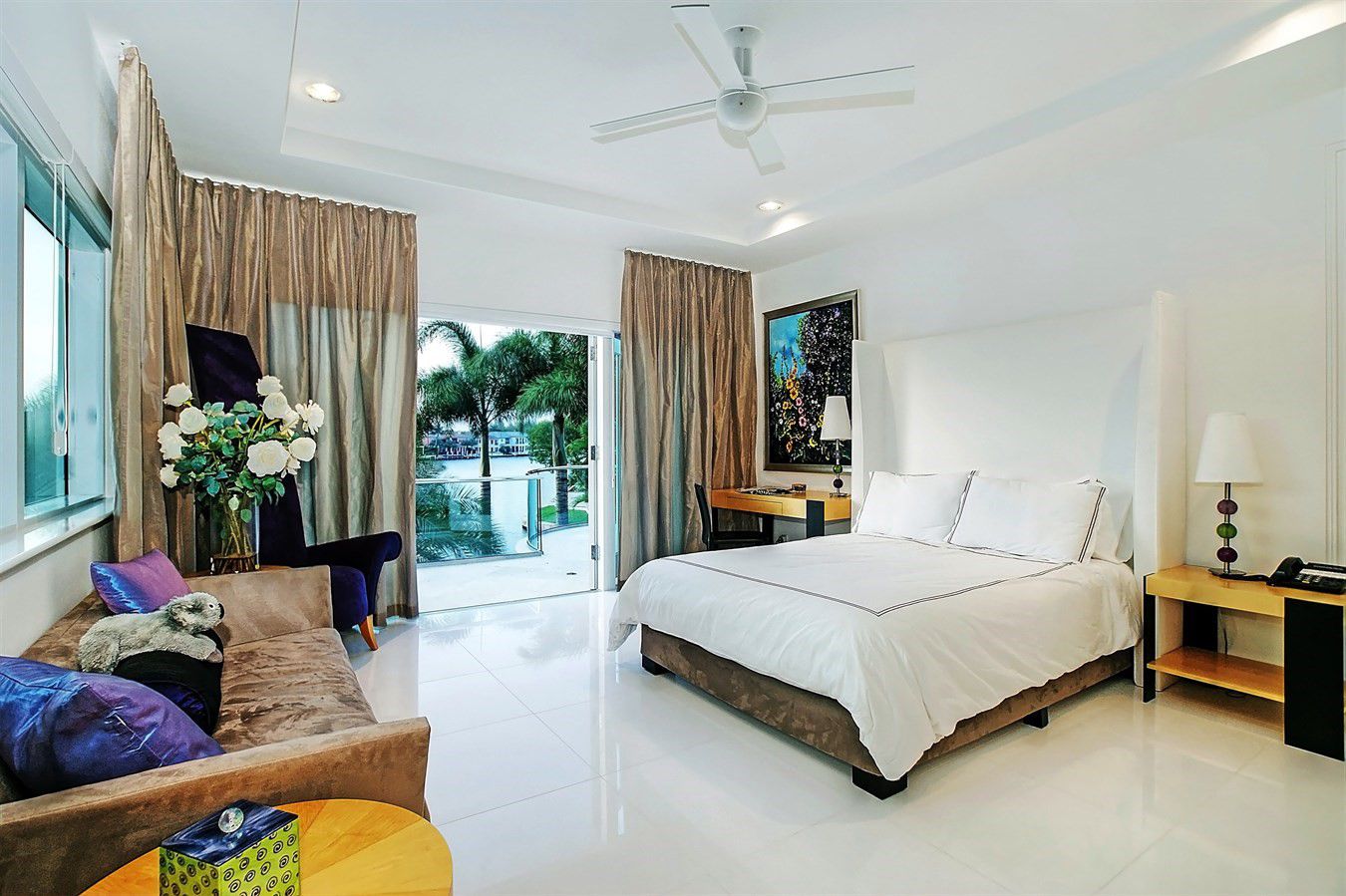 10 | In the white tone bedroom, the white flowerpot, glossy silk curtains, and velvet sofa stand out. Magnificent Coquina Way Modern Home in Boca Raton, Florida by Tom Benedict
More Ideas for Bathroom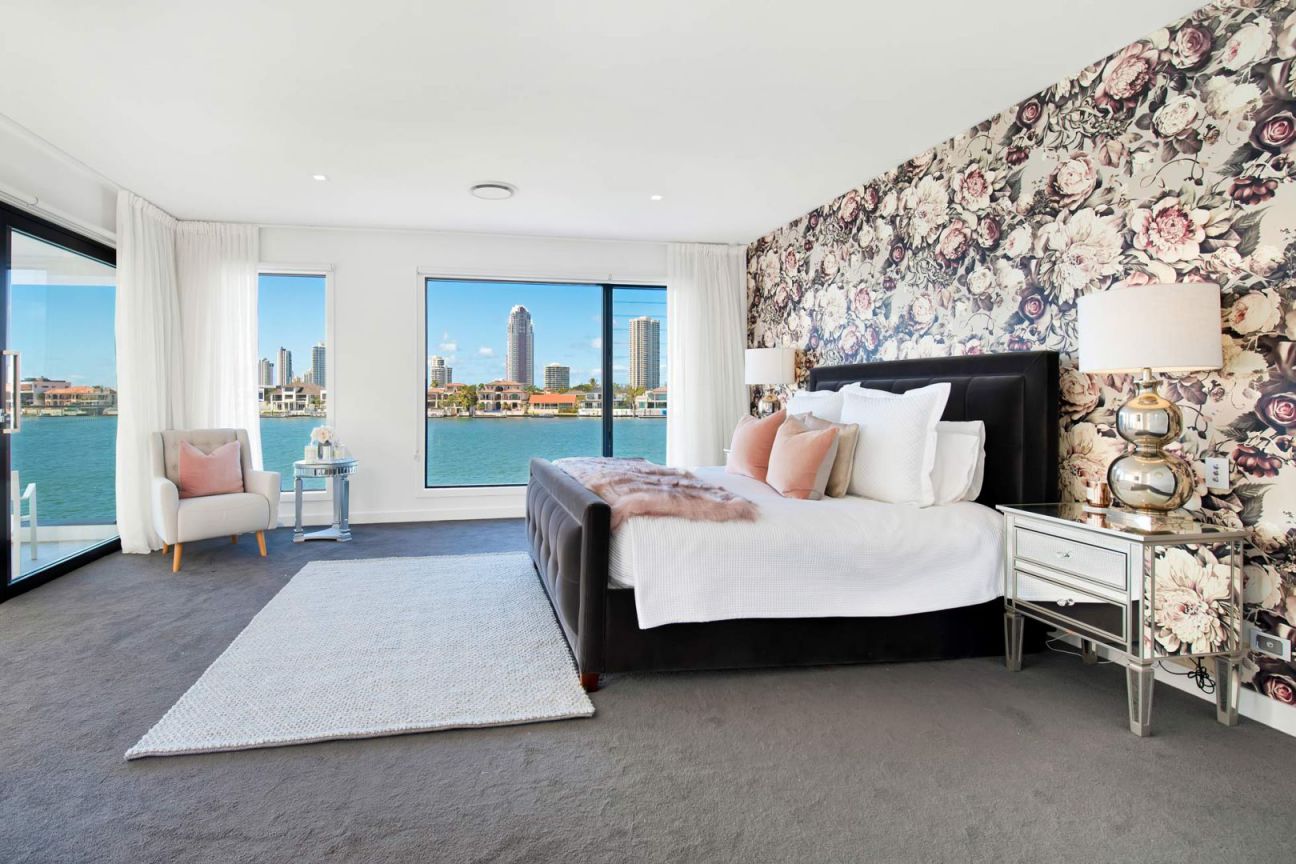 11 | Choose a reasonable model to highlight your bedroom space from a variety of wallpapers available on the market. Spectacular Riverfront Residence in Australia by Cesar Solis Architect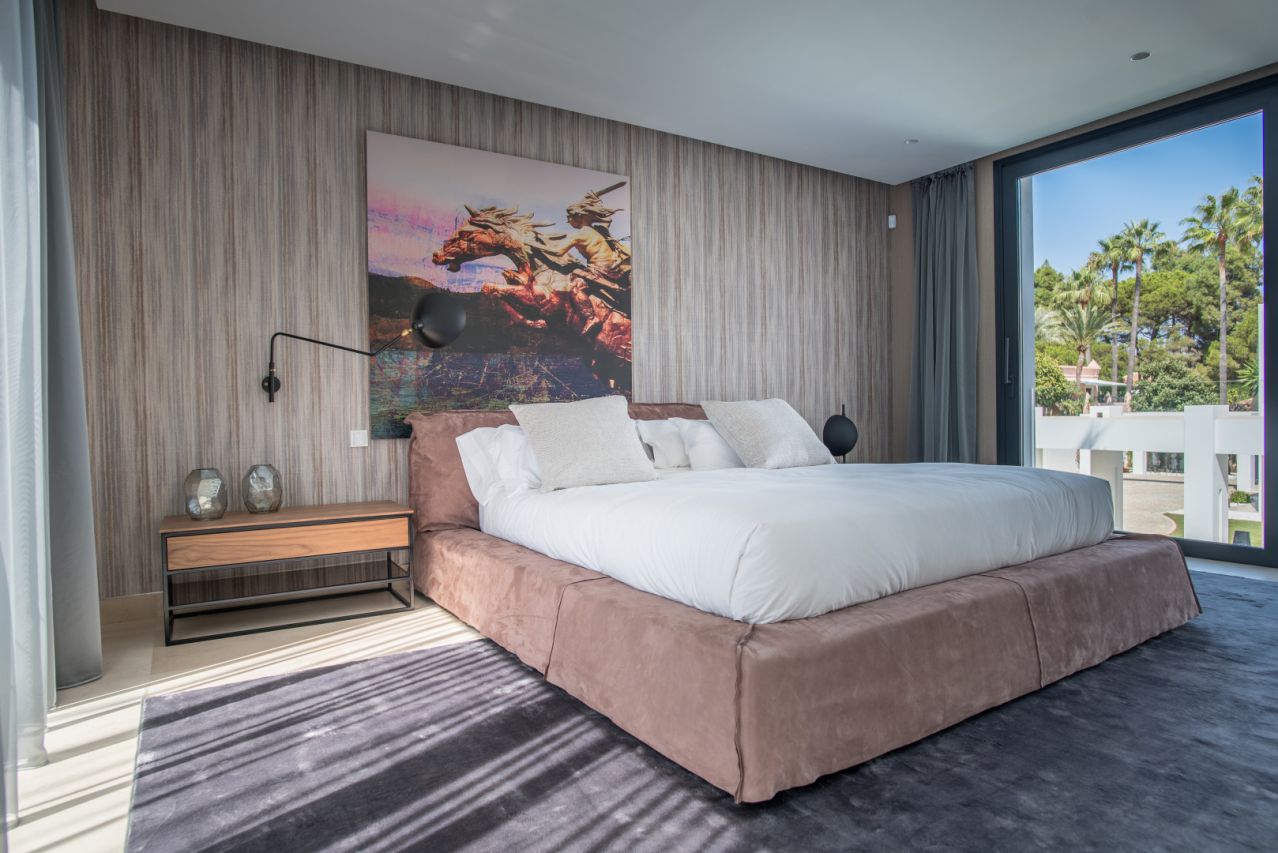 12 | A neutral-colored divan bed, in addition to decorative items, helps to make the space more romantic and warm. Spectacular El Paraiso Barronal Modern Villa in Spain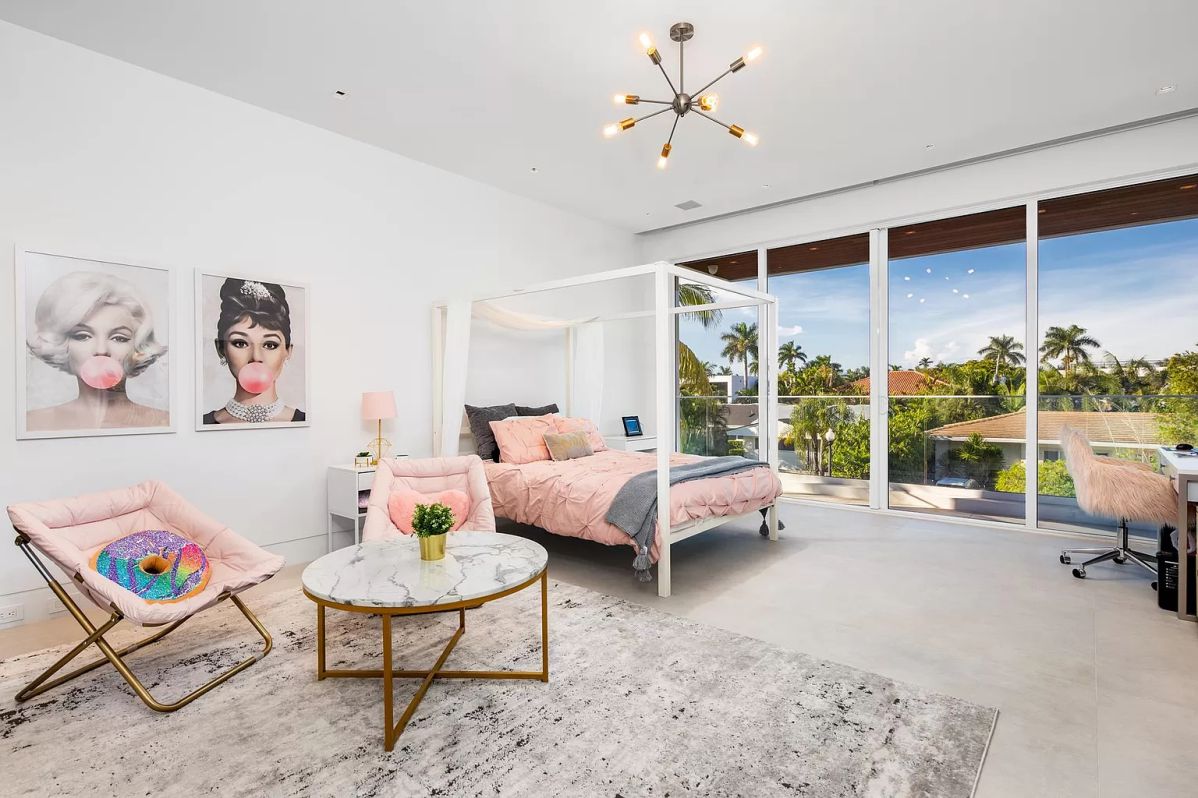 13 | Pink is used throughout the room, making it modern and youthful while still remaining gentle. $5,495,000 Tropical Modern Estate in Bay Harbor Islands for Sale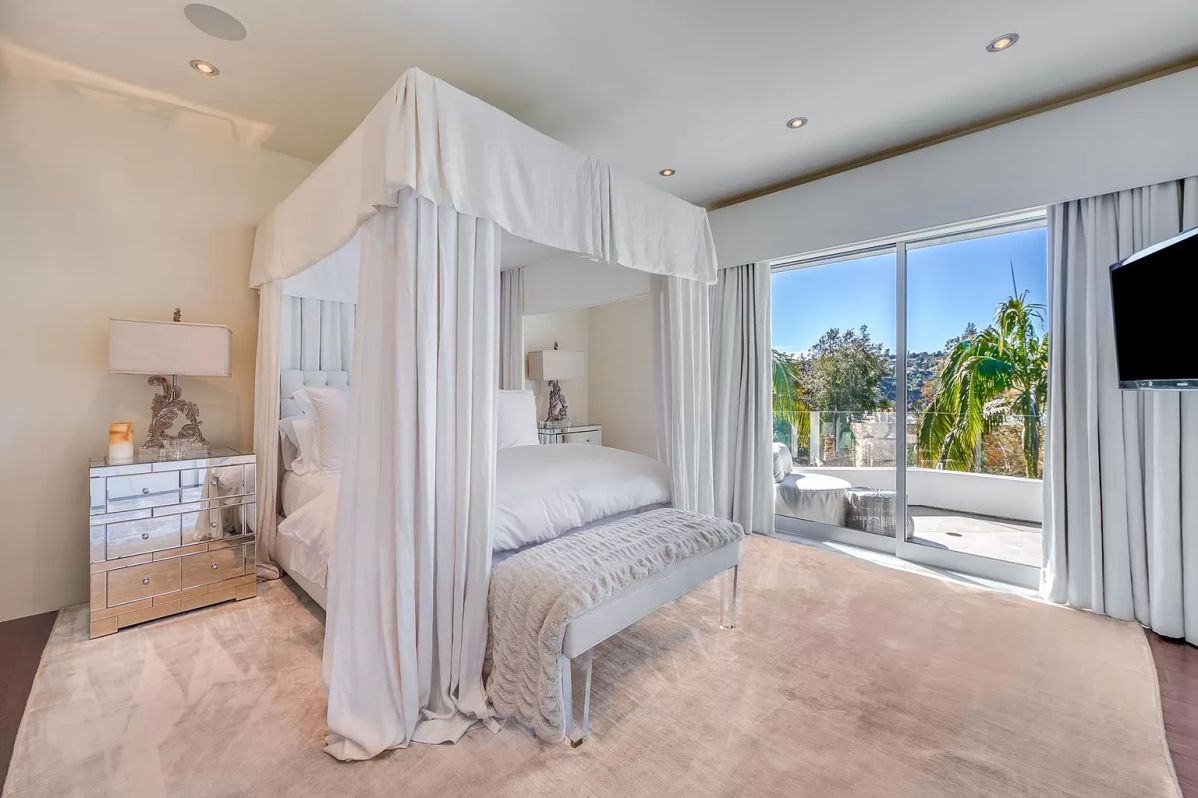 14 | The trend of the twentieth century was the bed with a curtain frame. A True Timeless Masterpiece in Los Angeles backs to Market for $17,750,000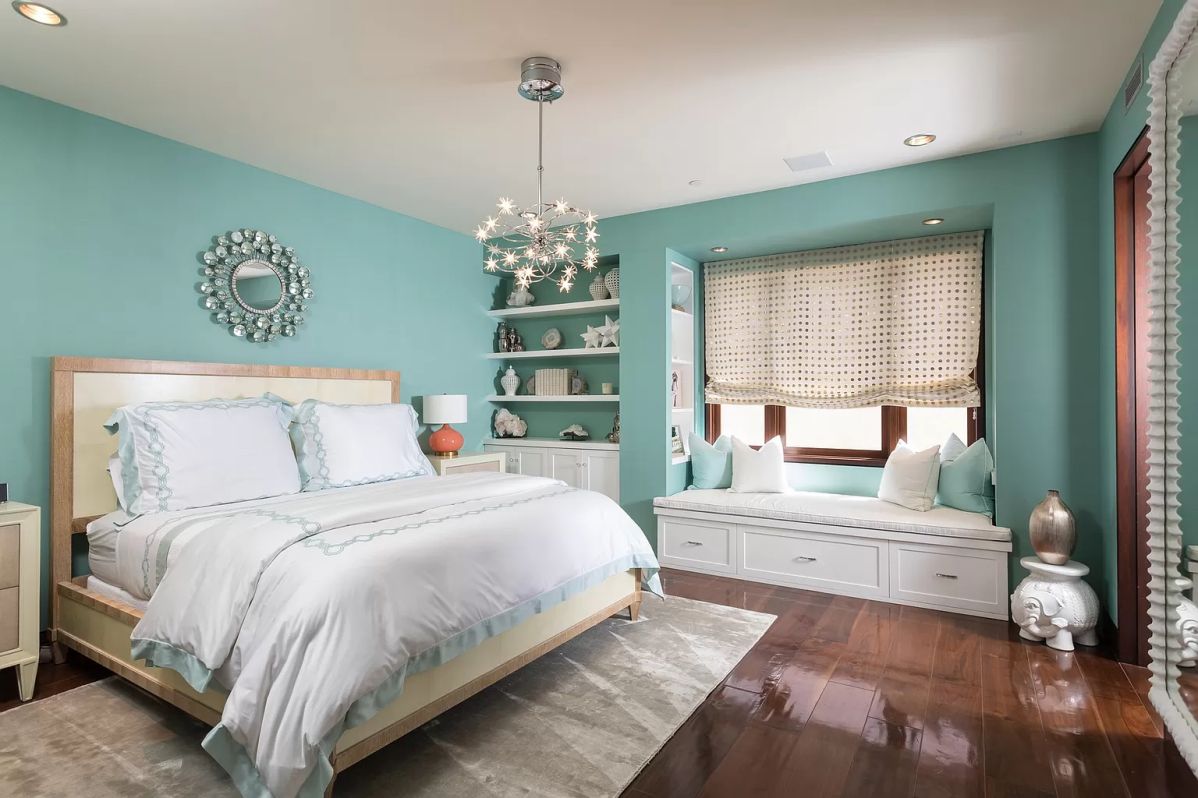 15 | A mint color accented by a stylized wall mirror, as well as a relaxing corner on the ottoman, make this room soft and relaxing. $27.5 Million An Iconic Property in Dana Point, California
---
Thousand of high quality images of Bedroom and more you can see at Bedroom Gallery.