Date of Publishing:
Fantastic suggestions for bedroom stools.
Bedroom stools are versatile and functional pieces of furniture that can be used in a variety of ways. These small seating options are designed to be placed at the foot of the bed, in a corner, or in any other suitable location within a bedroom. They offer a comfortable seating option for putting on shoes or getting dressed, and can also be used as a decorative accent to add style and texture to a bedroom. Whether you're looking for a functional seating option or a decorative accent, a bedroom stool can be a valuable addition to your bedroom furniture collection.
1. Leather Stools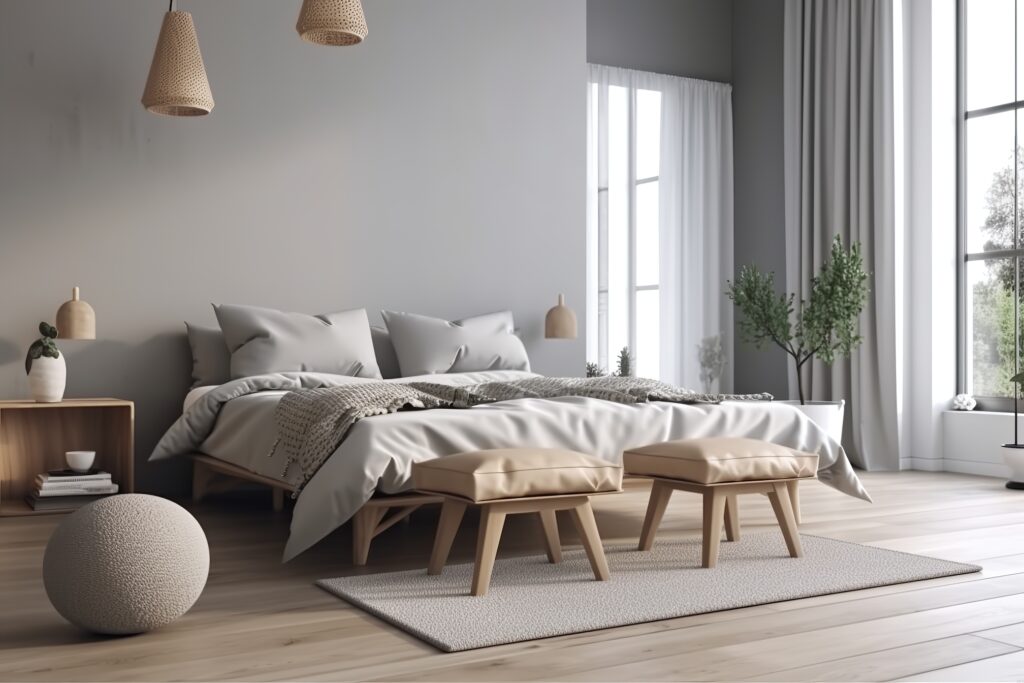 Leather stools come in a variety of styles and designs, from simple and understated to more ornate and detailed. Additionally, they can be upholstered in a variety of different leather types, such as full-grain, top-grain, or bonded leather. Full-grain leather is the most natural and highest quality option, while bonded leather is a more affordable option that is made from a blend of leather and synthetic materials. Sandy Lane Modern Home in California by C-Oliveria Design Studio
2. Tufted stools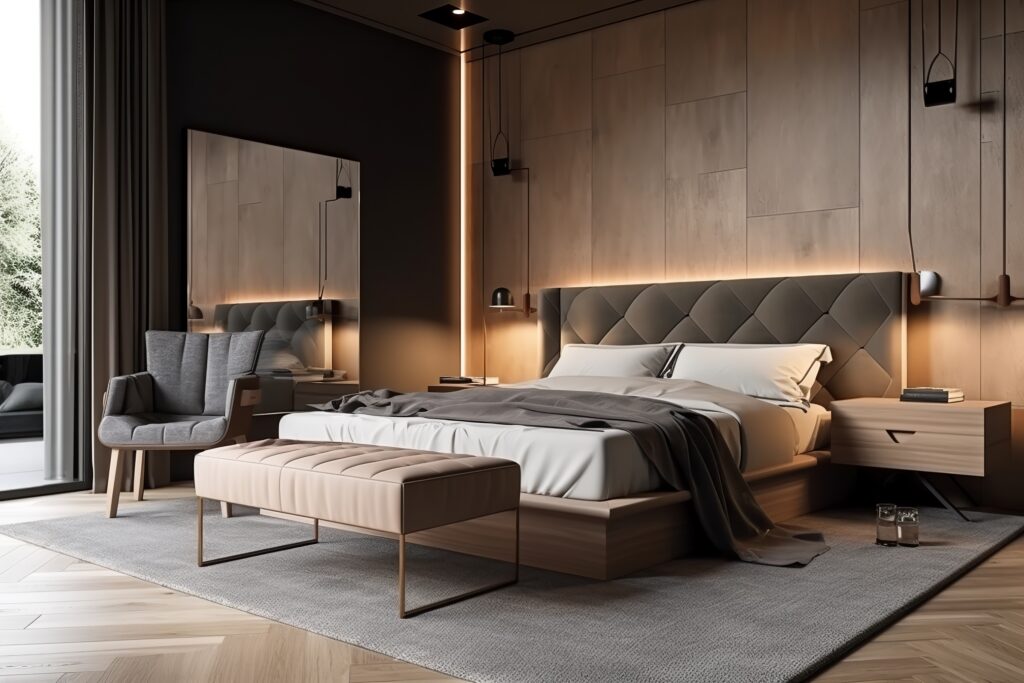 Tufted stools are a great choice for those looking to add a touch of luxury to their bedroom. These stools feature a classic design with button detailing, giving them an elegant and refined look. In addition, we can often upholster them in velvet or other plush fabrics, adding to their luxurious feel. This could be a wonderful Luxury idea Bathed in Natural Light and Elegant in Every Detail, this Masterpiece in Tennessee Listed at $4,999,990
3. Ottoman Stools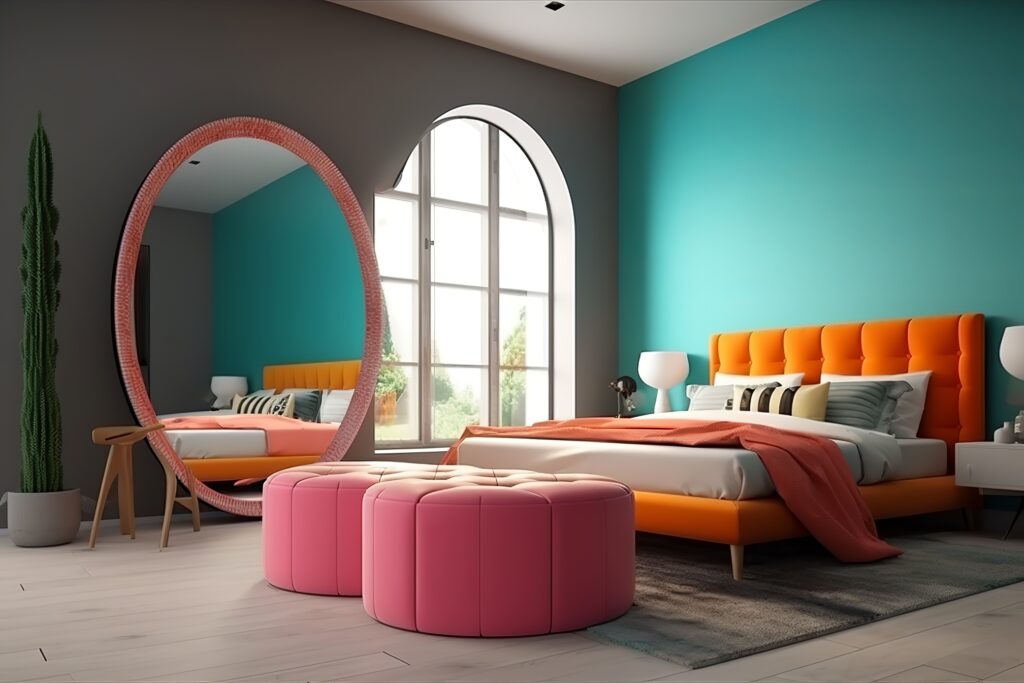 Ottoman stools are a great solution for those who want to maximize their storage space in a stylish way. These stools usually feature a hollow interior that can be used to store anything from extra blankets and pillows to books or even shoes. Ottoman stools come in a variety of shapes and sizes, from square to round and even rectangular. Therefore, they can fit into any room or corner of a bedroom. An Extraordinary Newport Coast Home for Sale at $34,900,000
4. Bedroom stool in Gray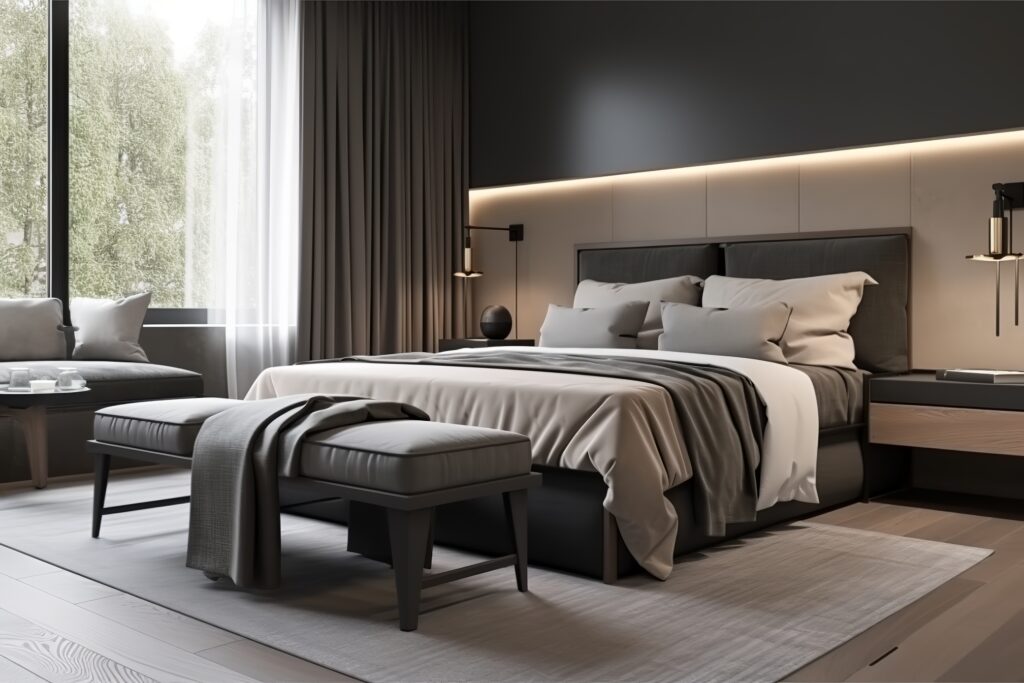 Gray bedroom stools are a popular choice for those looking to add a subtle and calming touch to their bedroom decor. Additionally, gray is a versatile color that can be paired with a wide range of other colors and styles. They can upholster in various shades of gray, from light and airy to dark and moody, depending on your personal preference. Therefore, this makes them a great option for those who want to create a cohesive and harmonious look in their bedroom. Mango Way Modern Home with Extraordinary Unobstructed Views of Los Angeles
5. Upholstered Stools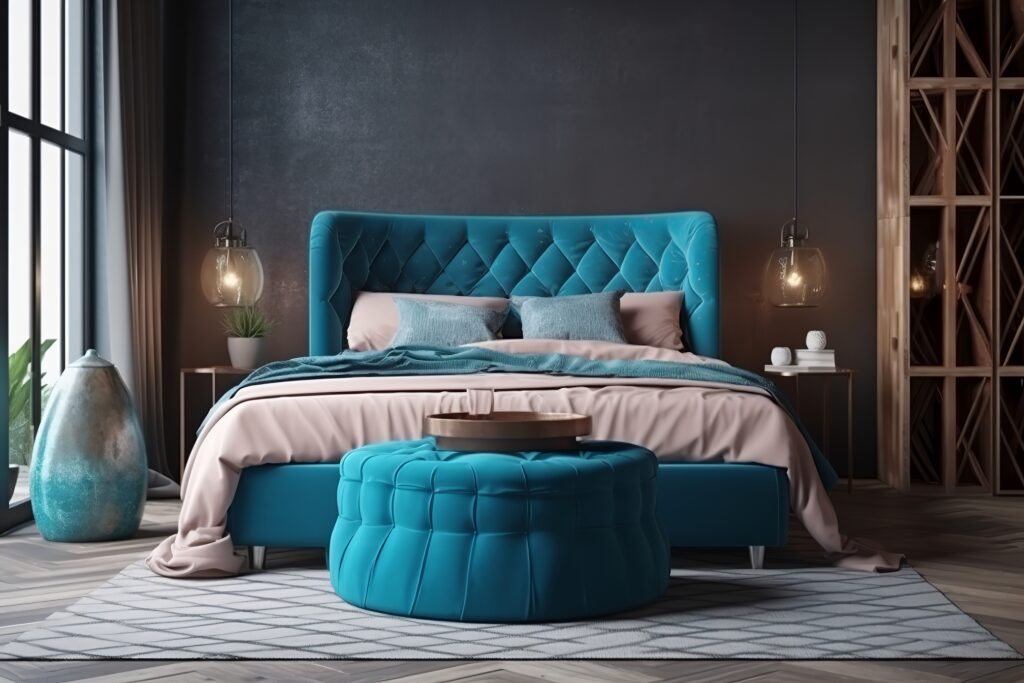 Upholstered stools are a versatile and stylish addition to any bedroom. They can be used as seating or as an accent piece, and are available in a wide range of shapes, sizes, and fabrics. One popular type of upholstered stool is the tufted stool, which features buttons or knots that create a plush, tufted appearance. In addition to that, tufted stools can be upholstered in velvet, leather, or other luxurious materials to create a glamorous and sophisticated look. Striking Architectural Modern Londonderry Place Home in Los Angeles
6. Bedroom Stools in a Minimalist Style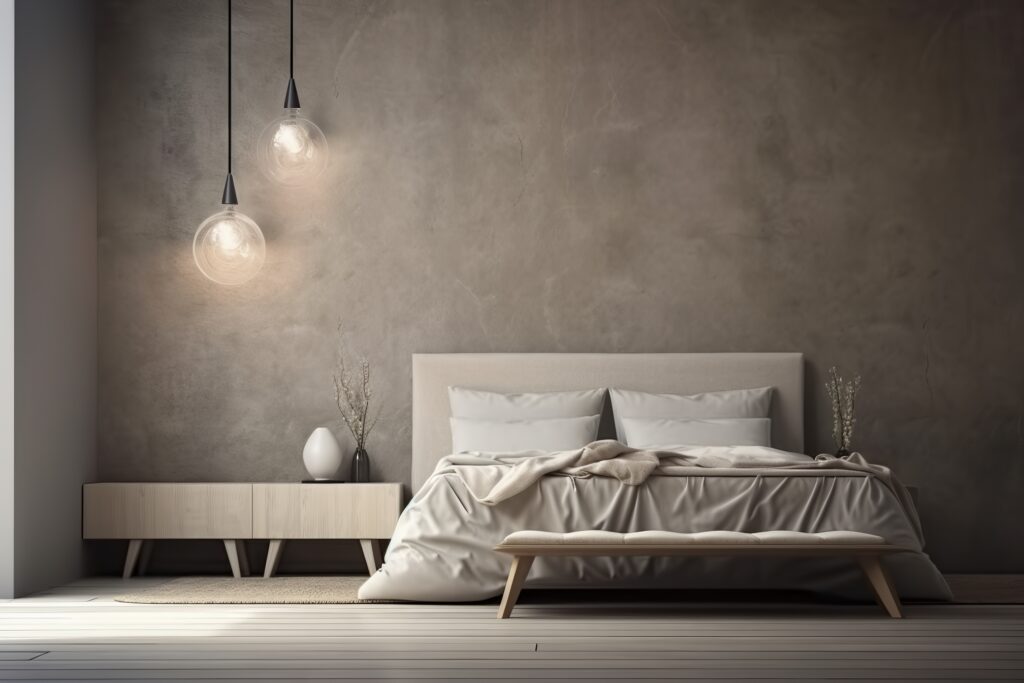 Minimalist bedroom stools are perfect for those who prefer a clean and clutter-free space. These stools are simple in design, with clean lines and a neutral color palette that blends seamlessly into any bedroom decor. One of the key features of minimalist bedroom stools is their functionality. Therefore, we can design them to be practical and versatile. Therefore, we can use them as seating, a bedside table, or a place to put on your shoes in the morning. Exceptional Martis Camp Home on Lot 206 by Ryan Group Architects
7. Bedroom Stools in Various Colors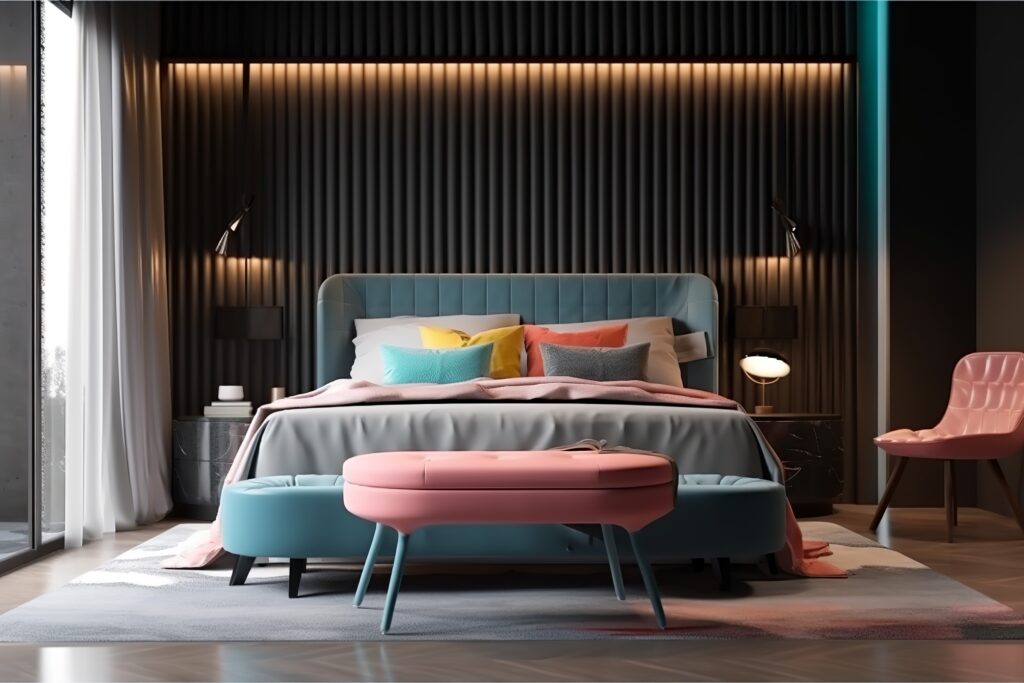 Colorful bedroom stools are a great way to add some vibrant and playful energy to your bedroom decor. These stools are typically small in size and can be used as a functional and stylish accessory in your bedroom. They come in a variety of colors, materials, and styles, allowing you to choose the perfect one for your personal taste and design aesthetic. Breathtaking Views House for Sale in Scottsdale Asking $3,900,000
8. Wooden Stools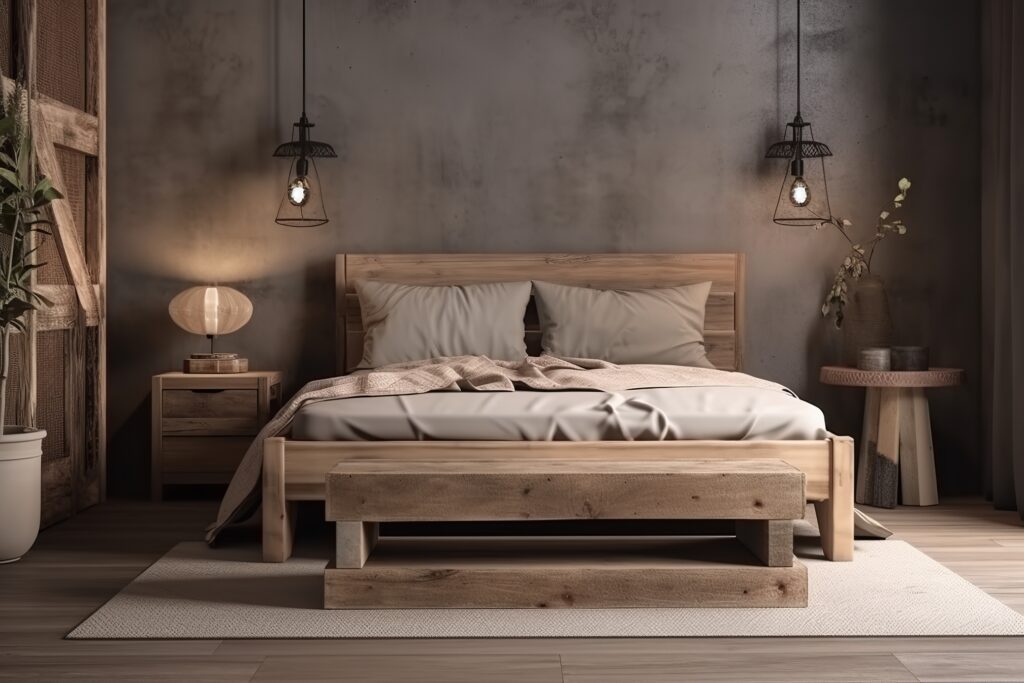 Wooden stools come in a variety of designs and finishes, from raw and natural to painted or stained. We can make them from a range of woods, including oak, pine, or even reclaimed wood for a more eco-friendly option. A wooden stool can be a perfect addition to a farmhouse-style bedroom or a room with a rustic decor theme. Magnificent Custom-built Boca Raton Home for Sale at $3.975 Million
9. Wicker Stools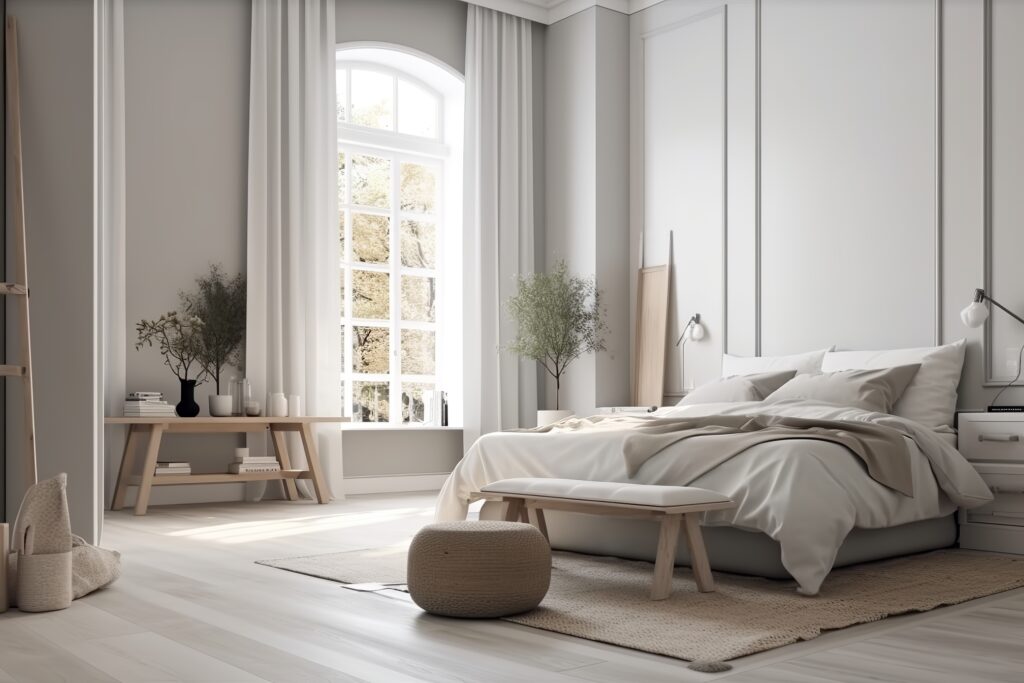 Wicker stools are a great option for those looking to add a touch of natural texture to their bedroom decor. Made from woven materials such as rattan or bamboo, wicker stools have a light and airy feel. Therefore, It can create a relaxed and beachy atmosphere in your bedroom. They are also a popular choice for those who enjoy bohemian or eclectic style. An Unforgettably Elegant Delray Beach Home for Sale at $2.295 Million
10. Double Bedroom Stools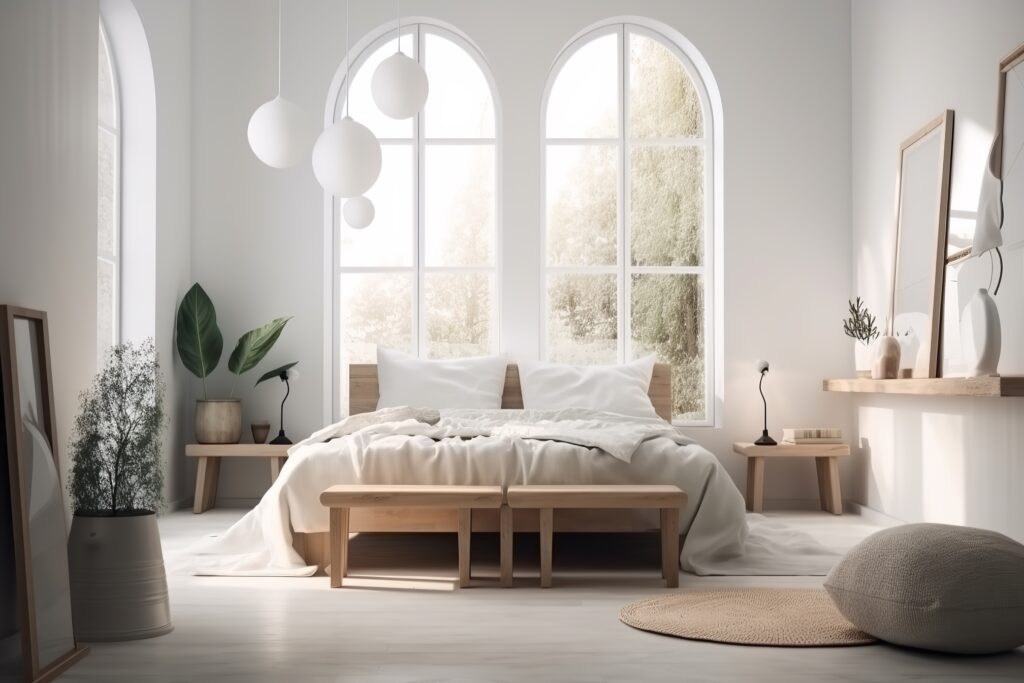 A double bedroom stool is a piece of furniture designed to provide seating in a bedroom. It typically features two seats, allowing for two people to sit comfortably side by side. Additionally, these stools come in a variety of styles and designs, ranging from simple and understated to ornate and decorative. A Renovated Contemporary Hollywood Hills House for Sale at $6,995,000
11. Storage on the Bottom Shelf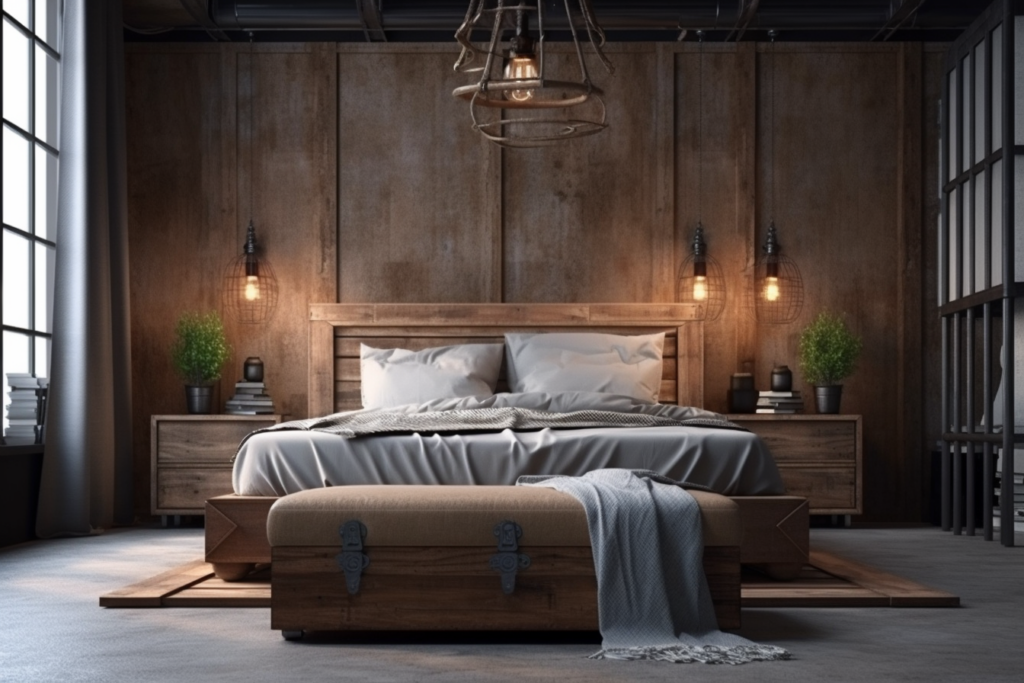 Bedroom stools with storage are a popular and practical addition to any bedroom. These versatile pieces of furniture provide both a comfortable seating option and a convenient place to store extra linens, blankets, or other items. There are many different styles and designs of bedroom stools with storage to choose from. Some are simple and minimalist, while others are more ornate and decorative. $4.995 Million Gracious Dallas Home for Sale on An Expansive Lot
12. Bedroom Stools in Vibrant Colors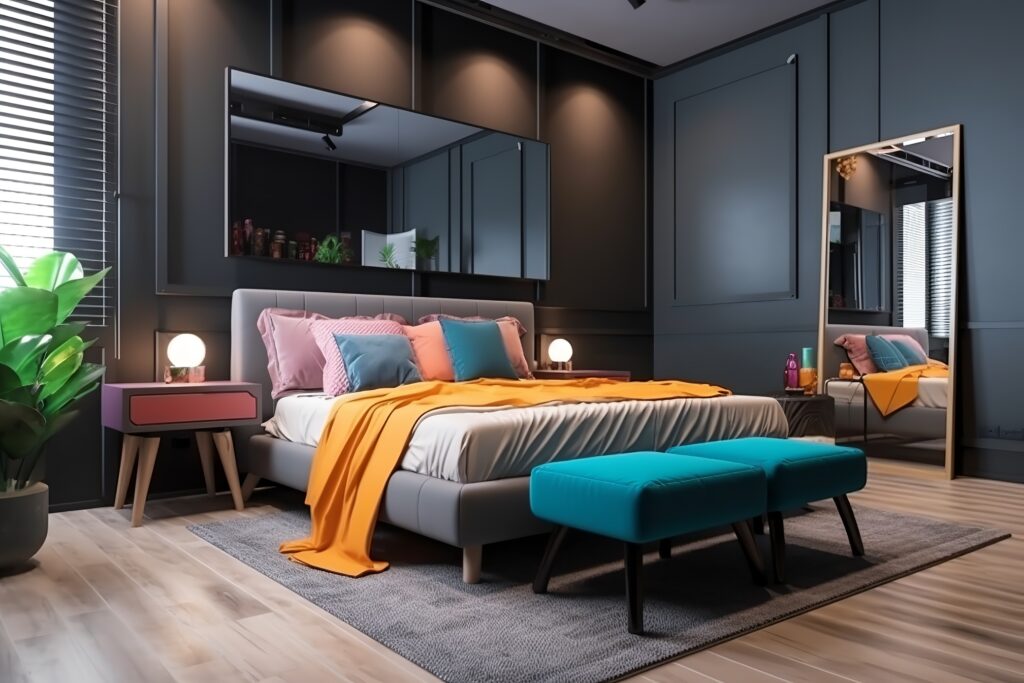 When selecting a bold color for your bedroom stool, consider the overall color scheme of your room. If you have a neutral palette, a bright red or blue stool can provide a striking contrast. If your room is already filled with colorful accents, consider choosing a stool in a complementary shade to tie the look together. In terms of style, there are many different options to choose from when it comes to bedroom stools. A Bal Harbour Tropical Modern House returns Market for $26,500,000
Bedroom stools can be an excellent addition to any bedroom. It can provide both practical and aesthetic benefits. They can serve as a functional seating option, a storage solution, and a decorative element that can add texture and depth to the room. Whether you opt for a classic upholstered design, a sleek and modern style, or a rustic wooden stool. There are countless options to choose from to suit any taste and budget. With the right bedroom stool, you can elevate the comfort and style of your bedroom and create a cozy and inviting space to relax and unwind. You can check another article 15 Stylish Living Room Interior Ideas For A Marvelous And Functional Space for more living room ideas.
More Ideas For Living Room:
---
Thousand of high quality images of Living room and more you can see at Livingroom Gallery.