Date of Publishing:
Creative With Boho Farmhouse Living Room Ideas
Boho Farmhouse style is a combination of Bohemian style that favors the use of bright, fresh colors but still has a wild, mysterious and attractive with Farmhouse style specified by gentle lines, simple and rustic. Shortly, the Boho farmhouse style is a twist on traditional farmhouse style that blends the fun, bright and spirited bohemian decor. For your convenience, we've rounded up some great ways to incorporate boho farmhouse style in your living room décor and create amazing Boho Farmhouse Living Room Ideas. Let's explore together!
1. Have Fun With More Texture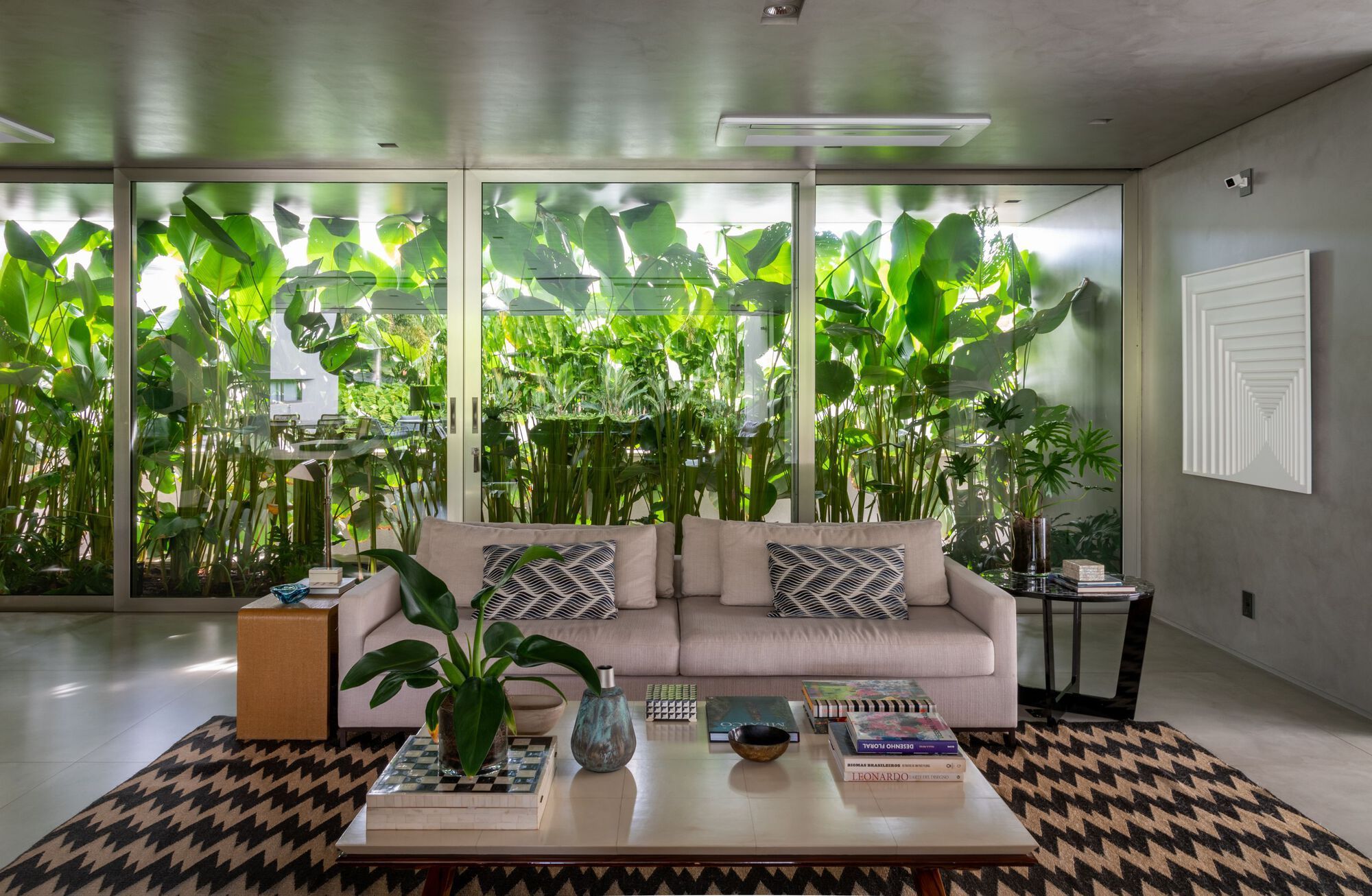 You can't say you fully understand the boho farmhouse style without incorporating its signature motifs into the design concept. Traditional farmhouse style is usually defined as a combination of black, white and gray (monochrome tones). Add the boho touches by texture, as in this rug and throw pillows, the appearance of geometric patterns is accentuated by the Traveller's tree background. House H.L, a Contemporary Open Home by Celso Laetano Arquitetura
2. Note In Color Selection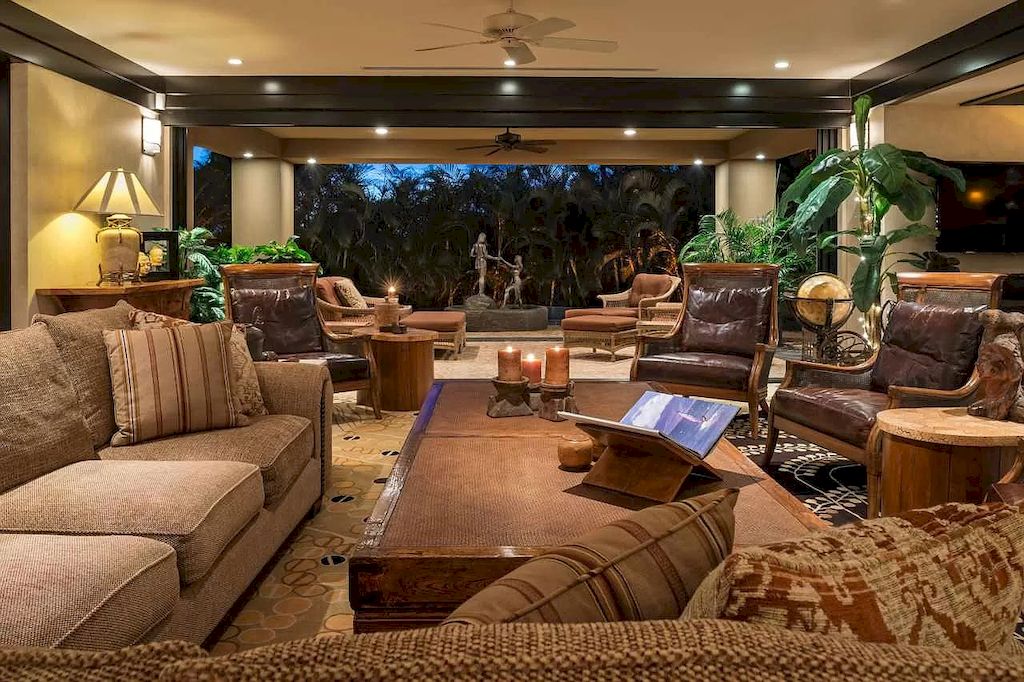 One of the key elements that make up the Boho Farmhouse Ideas is the color selection. The key feature that must be mentioned in the Boho Farmhouse style is the use of neutral browns. Traditional Boho style is very colorful, while modern farmhouse is quite neutral. So of course, the Boho Farmhouse style combines the two. Such as this Boho Farmhouse Living Room Ideas, the blend of the canvas sofa set in shapes of browns with the full floor textured rug enhances the Boho Farmhouse flair. This $8,995,000 Magnificent Home Offers Finest Indoor-outdoor Living and Incomparable Architectural Design in Hawaii
3. Use Wicker Interior And Decoration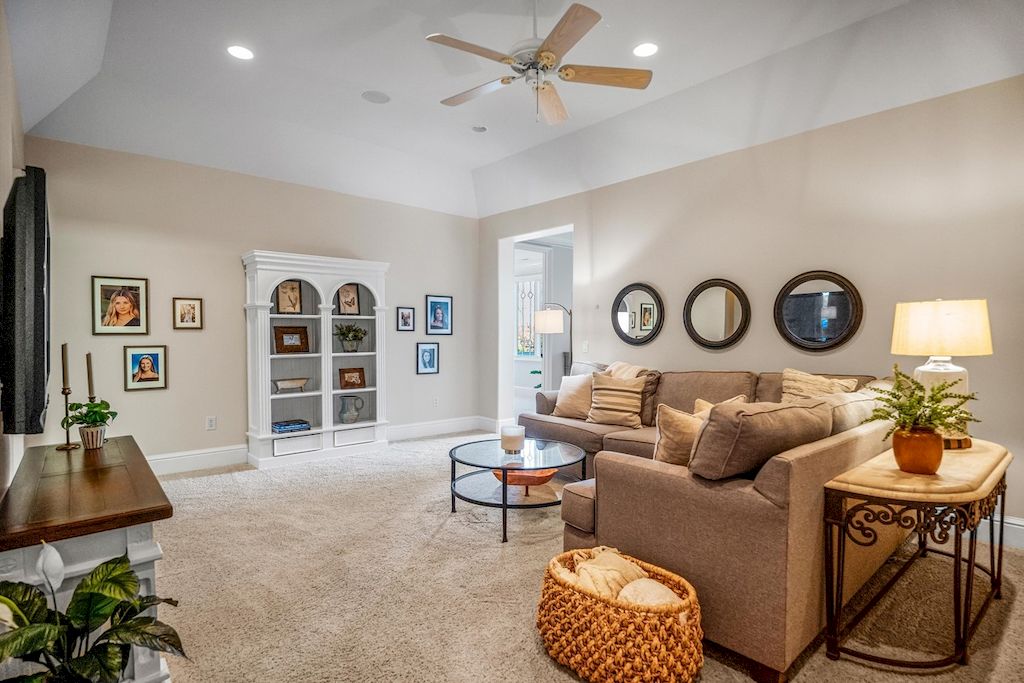 More wicker pieces, more Boho vibes. Wicker from a material rarely used in interiors due to its susceptibility to mold is now used more than ever, especially in the Boho Farmhouse style. From pretty small living room decorations, like rattan baskets in this luxury ideas. Exquisite Lakeside Chateau in North Carolina Offered at $4,500,000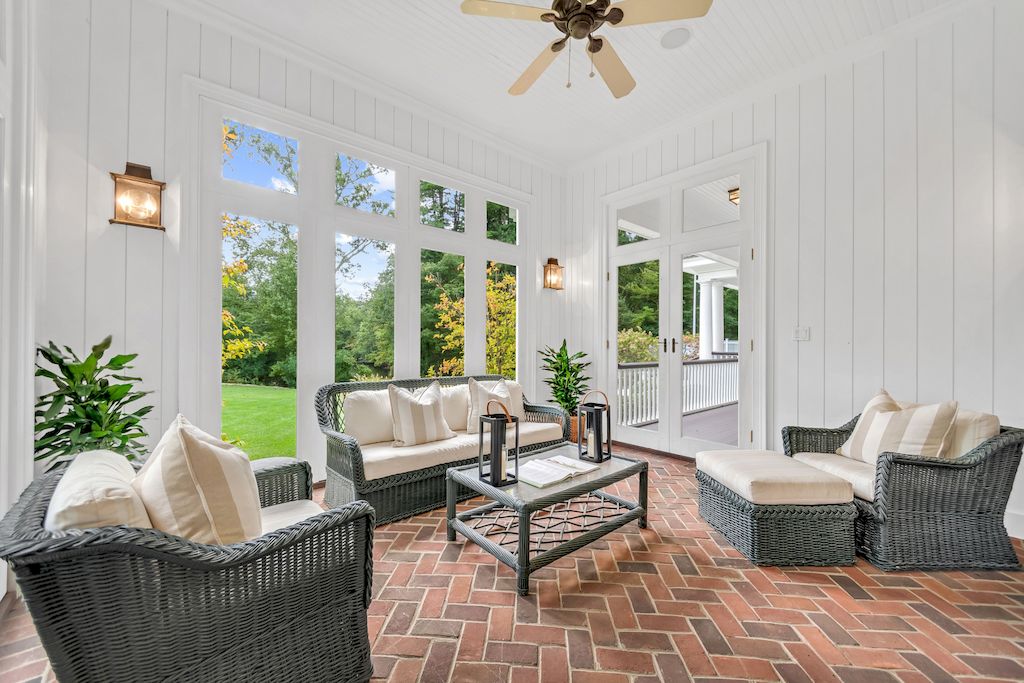 To large sets of wicker furniture such as the living room furniture set as in the idea above. Just add cushions for chairs and throw pillows for the back relaxing with different shapes, geometric textures and you are certain to have your own Boho farmhouse style living room. Decorating the space with a few potted plants is a good idea. Connecticut One-of-a-kind Resort Style Home Brimming with Luxurious Finishes and Fabulous Spaces Listed for $10,995,000
4. Brighten Up The Space With Accent Color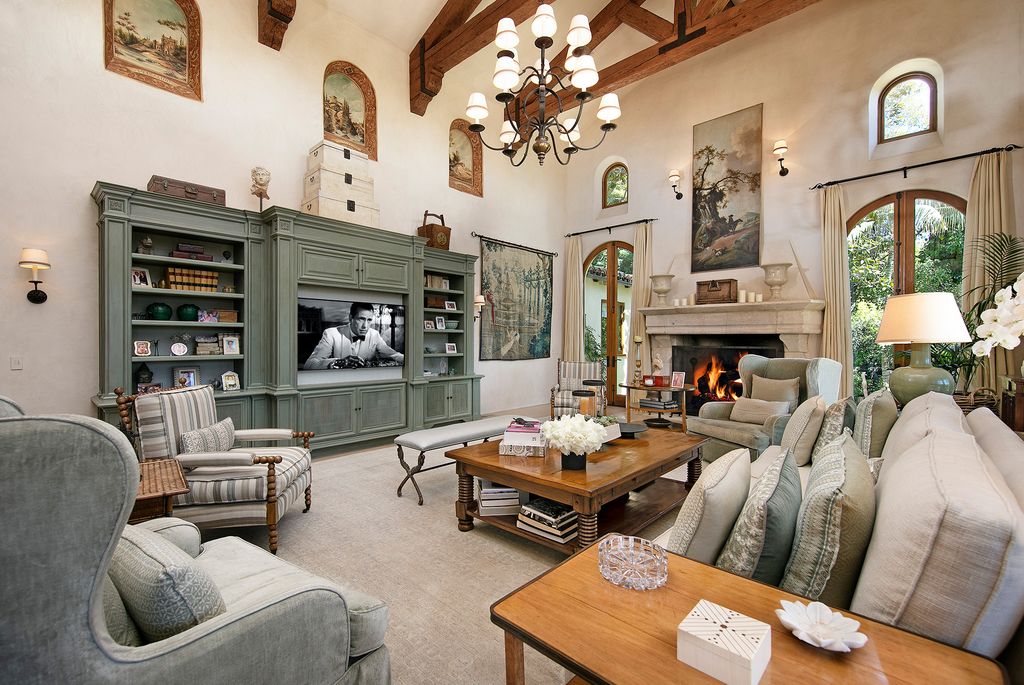 Add in Boho Farmhouse Living Room Ideas from one to two accent colors to create an attractive accent for the whole room but still make sure to show the style you love. As in the luxury ideas above, sage green is chosen for the TV shelf combined with the decorative cabinet as the focal point for the entire room. Beautiful Italian Architecture Inspired Mansion in Pacific Palisades for Sale at $46,500,000
5. Add Natural Elements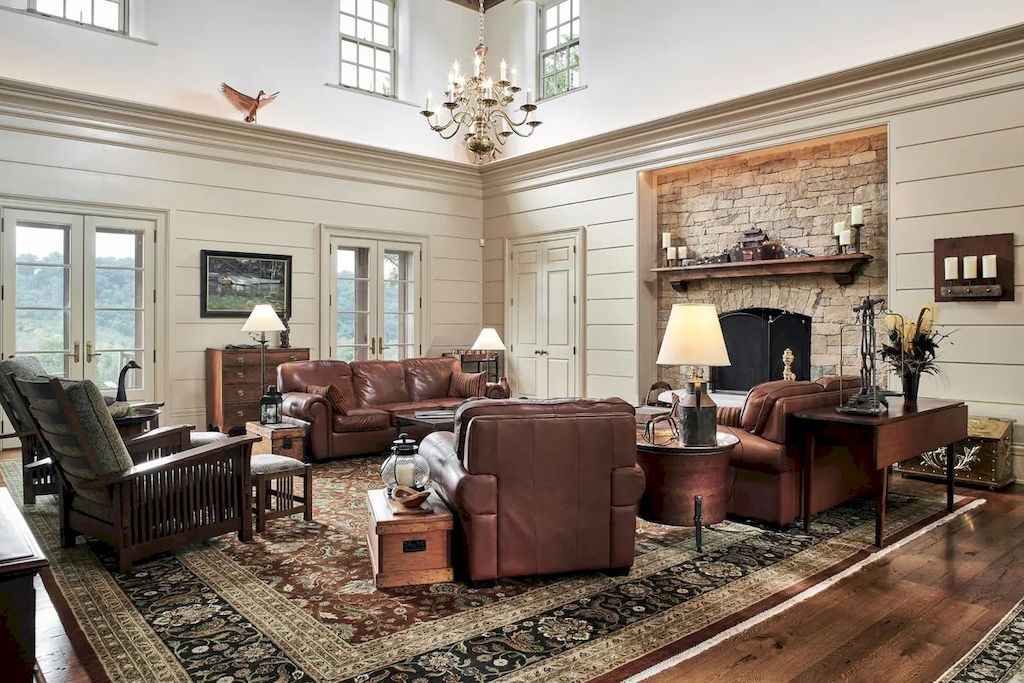 To design a unique Boho Farmhouse space, you can consider adding textures and colors found in nature into your living room to create absolute harmony and unity. As in the above Boho Farmhouse Living Room Ideas, a combo of the natural stone fireplace, wooden coffee table, and faux brown leather sofa has performed very well its role in helping to elevate the overall. This $4,985,000 Breathtaking Masterpiece Displays Superior Materials and Craftsmanship in Pennsylvania
6. Add More Boho Flair In Small Details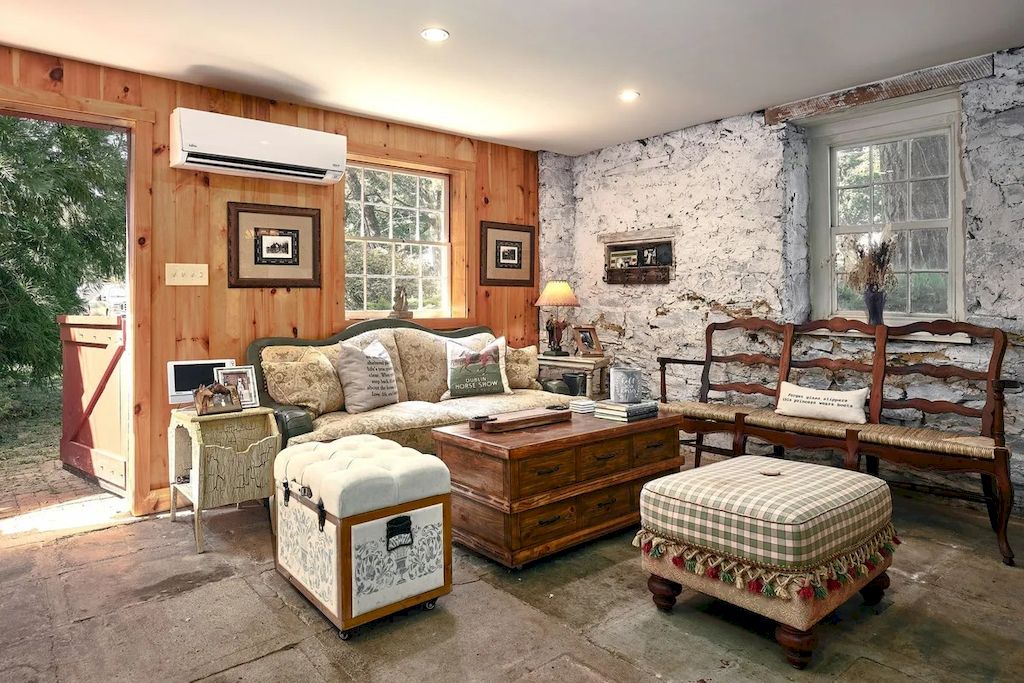 Sometimes, just a few small details can help enhance your living room design regardless of style. As in Boho Farmhouse Living Room Ideas, the Pom Pom Trim details in the ottoman cover including white, green, and red colors is a lovely and attractive highlight for this small living room. For more inspiration, you may add a Boho Farmhouse vibe with a set of white lace window curtains with delicate details or a white gauze curtain with tassels. This $5,950,000 Incredible and Breathtaking Treasure Offers Ultimate Lifestyle in Pennsylvania
7. Save Place For Greenery Pots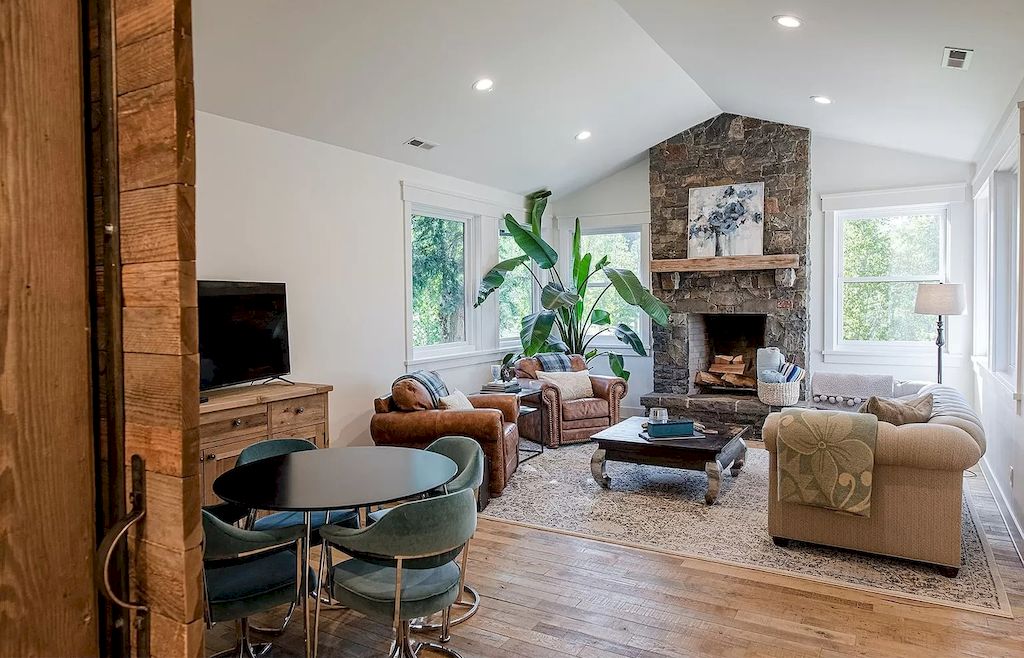 Plants are a great way to add color and as well Boho vice to any room of your home. Try some nice hanging plants such as spider plants, golden pothos, and trailing jades. Then hang them on the ceiling or the window frame of your living room. How easy it is to turn your house into a modern boho farmhouse style. If you don't like hanging plants, then try arranging a few small potted plants in the corner of the house, or on the coffee table. Mountain Chic Home in Oregon with the Ultimate Nature-Inspired Design Asks for $4,200,000
8. Design The Spot For Decoration Displaying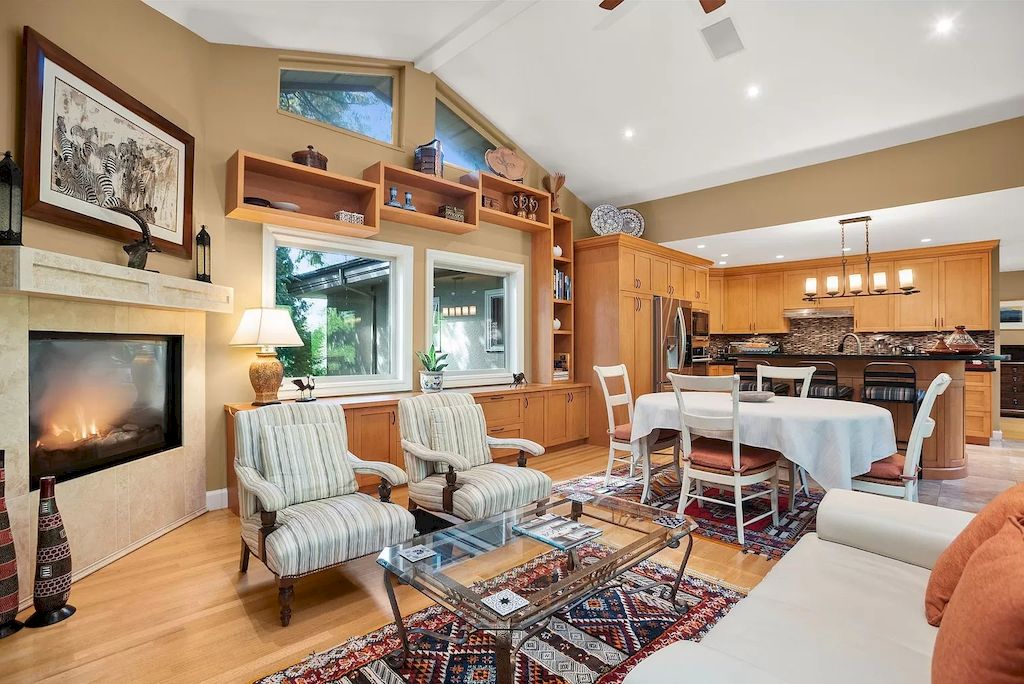 Who says a small area living room can't have enough place to display Boho Farmhouse style decorations? A few drawers that are wall-mounted in empty wall positions create a very interesting texture. Now that you have a place to display your favorite decorations, combine with easy to care small greenery pots and you instantly have a chilling spot for your living room. Enjoy Tranquil Green Space in This C$3,390,000 Unique Park-like House in West Vancouver
9. Try Various Types Of Boho Wall Hanging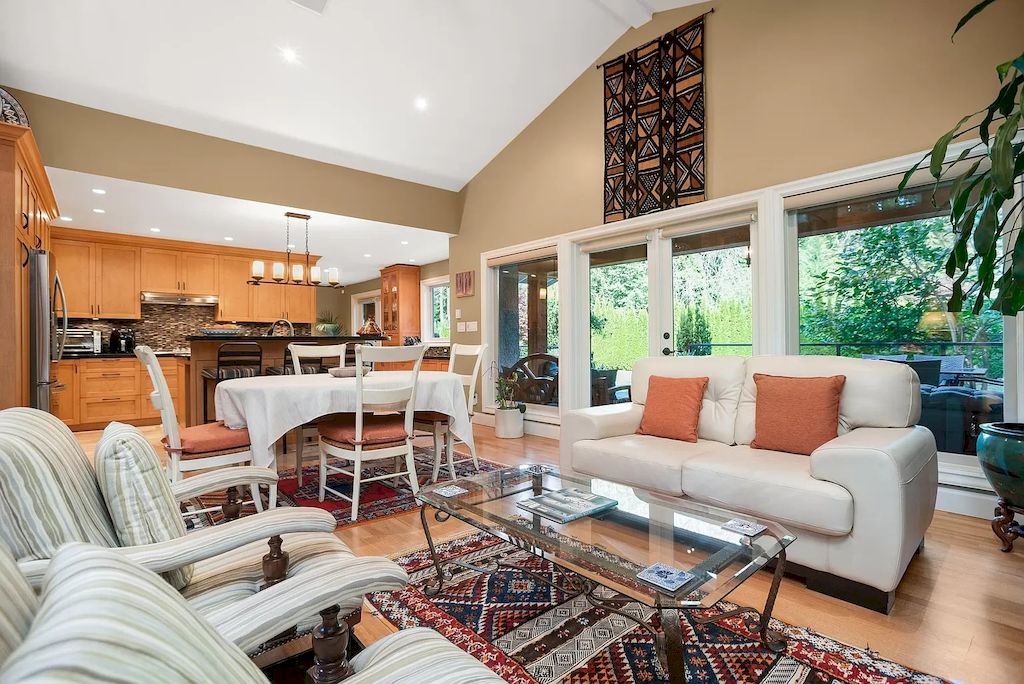 Some of the living room wall decorations in the Boho farmhouse style must be mentioned such as: hanging placemats, canvas wall art with brocade motifs and etc. Based on the area of the living room as well as the wall decorations you have sympathy to choose from. Investing in a tablecloth with the same textures and materials as the wall hangings to create synchronization is also a brilliant idea for consideration. Enjoy Tranquil Green Space in This C$3,390,000 Unique Park-like House in West Vancouver
10. Display Some Eclectic Art Works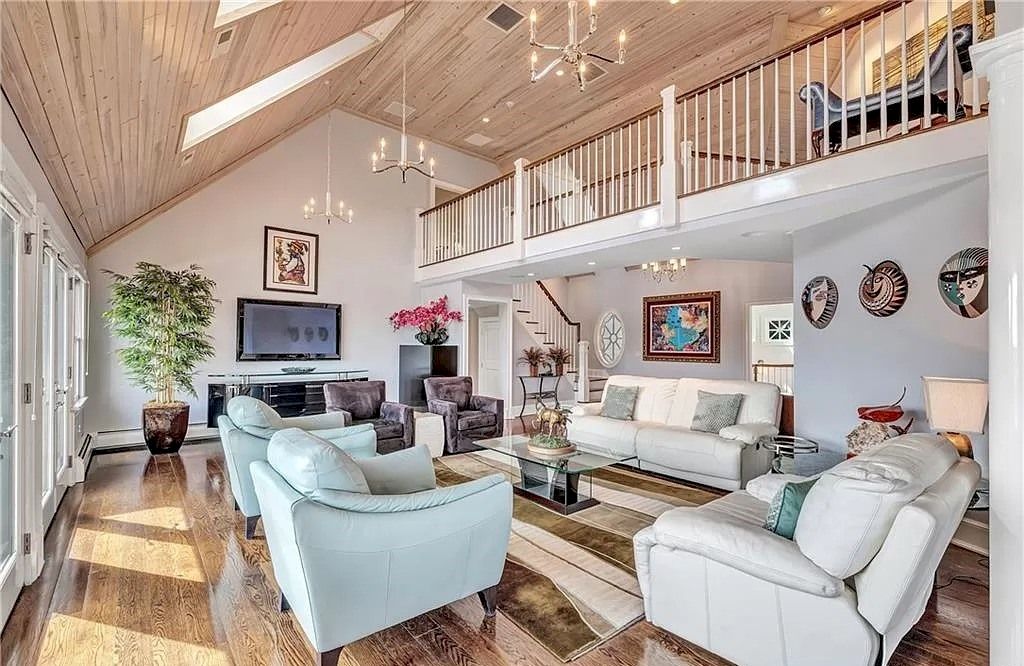 The eclectic style is the result of the intersection between the old and the new, between the Eastern style and the West, between simplicity and elegance, and between pomp and modesty. The eclectic artworks for Boho Farmhouse Living Room Ideas often contain lightness, generosity, minimalism and often incorporate natural elements. You should use the empty wall parts to display eclectic paintings or alternate with small bonsai on the shelves to create a wonderful Boho farmhouse style space. Paradise Found in Connecticut with this $5,995,000 Magical Home Enjoying Panoramic Views from Almost Every Angle
Would like to discover more wonderful living room ideas? Do not hesitate and refer to other our articles below Top Small Living Room Designs To Make The Most Of Your Space
More Ideas For Living Room:
---
Thousand of high quality images of Living room and more you can see at Livingroom Gallery.