Date of Publishing:
Incredible suggestions for colorful living room ideas.
Welcome to our comprehensive guide on colorful living room ideas! Are you ready to infuse your space with vibrant energy and create a visually stunning environment? We've got you covered. In this article, we'll explore a variety of inspiring and unique concepts that will help you transform your living room into a colorful oasis. For example, from bold furniture choices to eye-catching accents, we'll delve into every detail, providing you with valuable insights and expert tips along the way. So, let's dive right in and discover the endless possibilities of a colorful living room!
1. Embrace the Power of Color Psychology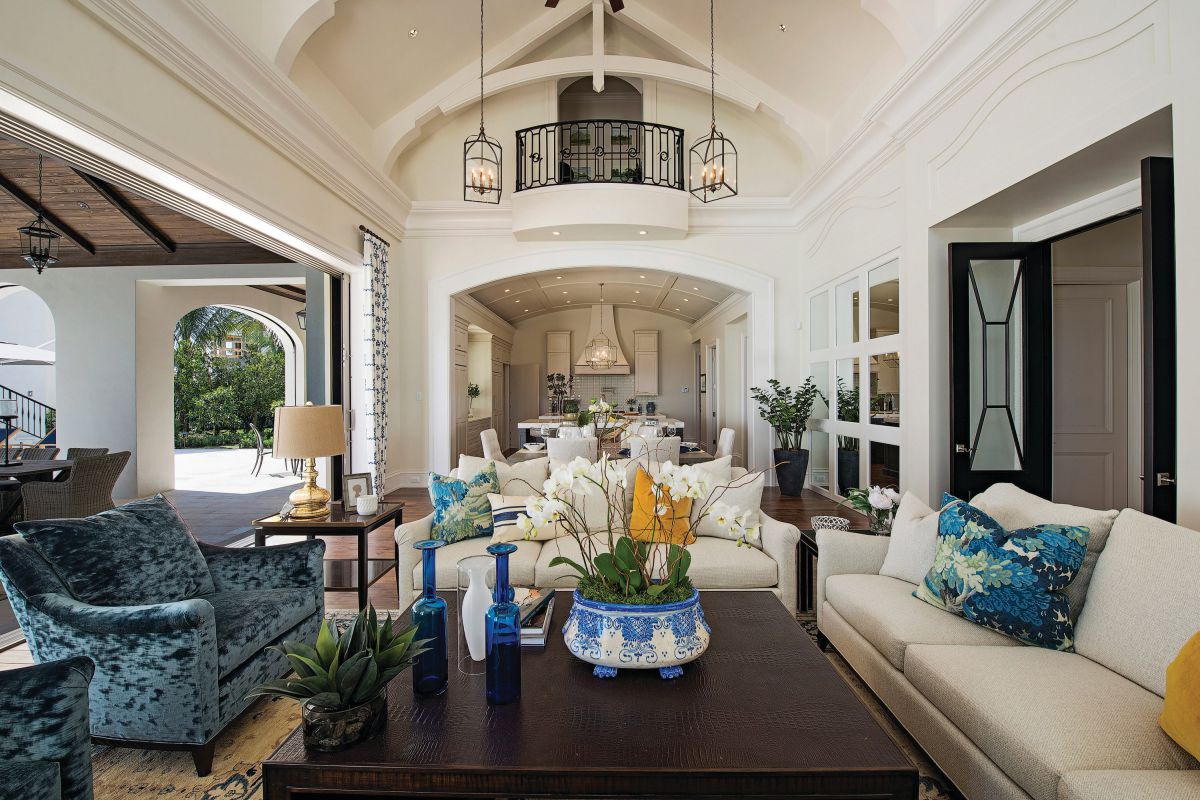 Colors have a profound impact on our emotions and can significantly influence the mood of a room. When choosing a color scheme for your living room, consider the atmosphere you want to create. Warm colors like red, orange, and yellow evoke energy and excitement, while cool tones such as blue and green promote calmness and relaxation. Therefore, experiment with different combinations and find the perfect balance that resonates with your personal style and desired ambiance. Nelsons Walk Residence in Naples, FL by Harrell & Company Architects
2. Start with a Statement Wall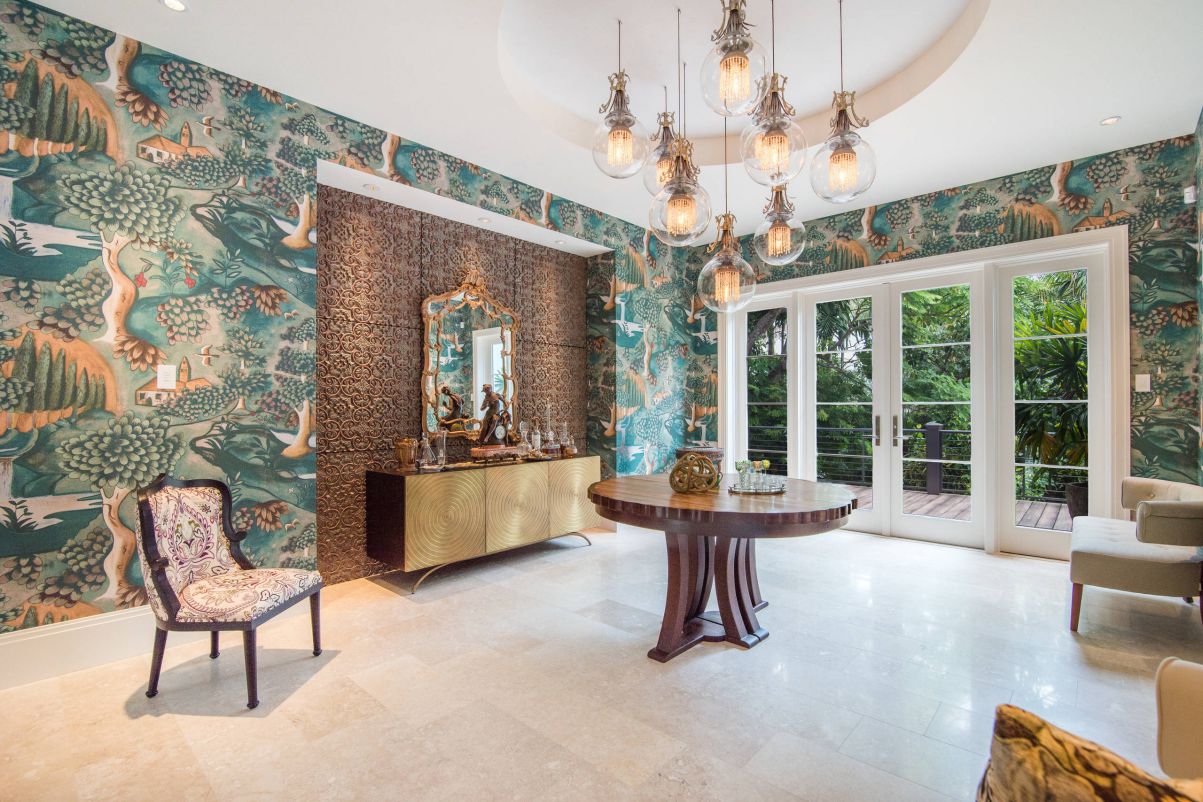 Make a dramatic statement in your living area by painting one wall a colorful and eye-catching hue. This approach adds depth and aesthetic intrigue to the area, making it a focal point right away. Therefore, choose a color that compliments your entire color scheme and try adding patterns or textures to provide a distinctive touch. Fantastic Tropical Home in Naples, FL by Kukk Architecture & Design P.A.
3. Mix and Match Furniture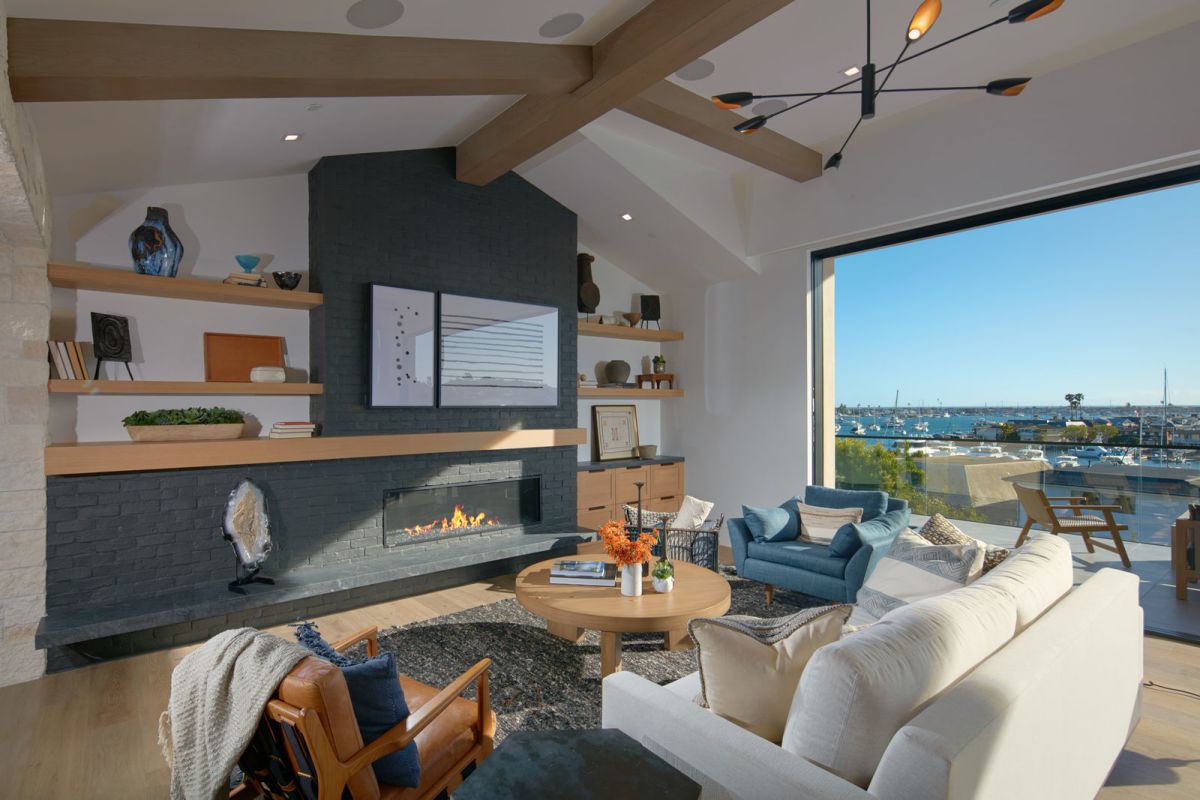 Adopt the skill of merging diverse furniture types and colors to create an appealing living space that reflects your own personality. Experiment with eye-catching eclectic pairings, such as matching a bold sofa with chairs in similar colors. Thus, to give depth to the area, experiment with different patterns and textures. And to avoid overpowering the area, have a consistent theme throughout. 1627 Bayadere Ter, Corona Del Mar – Exquisite Coastal Living for Sale at $16 Million
4. Play with Patterns and Textiles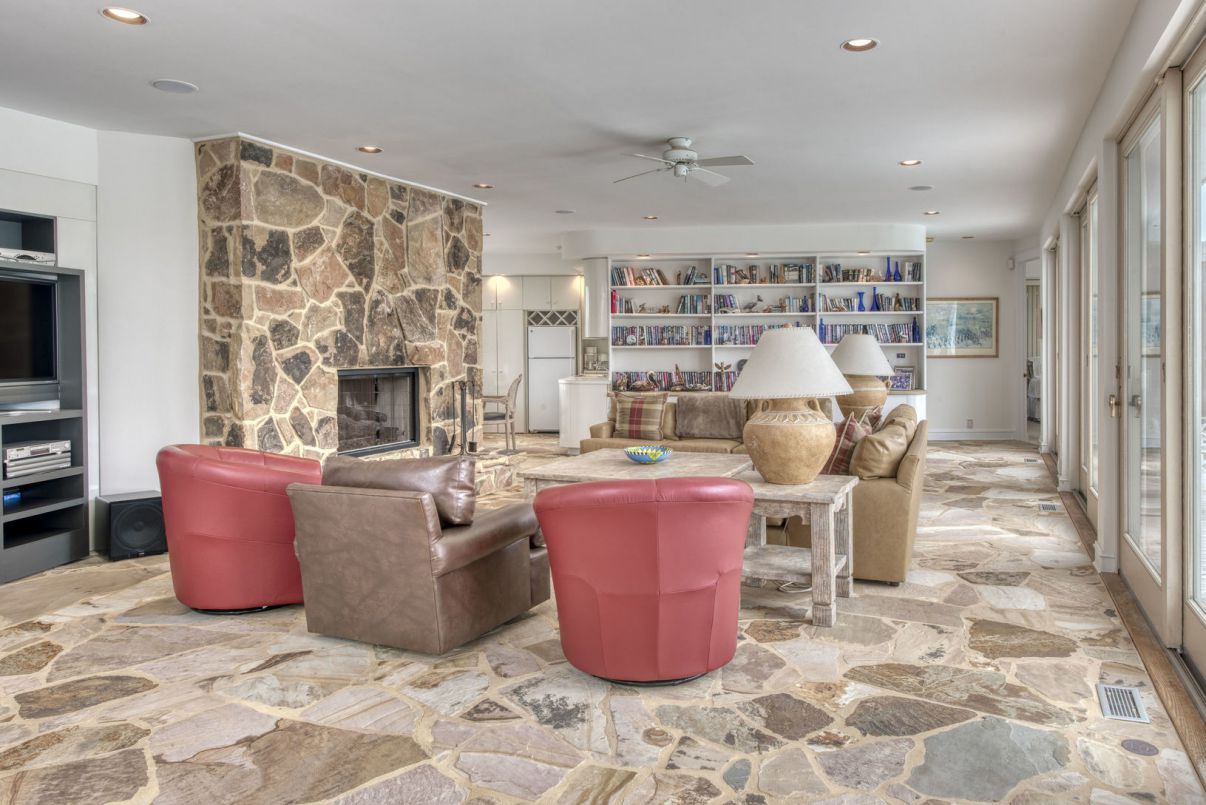 Incorporate patterns and fabrics into your living space to add life and charm. Incorporating these components, whether through strong geometric designs, floral themes, or complex textures, may provide depth as well as aesthetic appeal. As a result, combine patterns of different scales to create a dynamic and aesthetically pleasing environment. Beautifully Appointed Custom Home in Amagansett, NY for Sale $9 Million
5. Light Up Your Space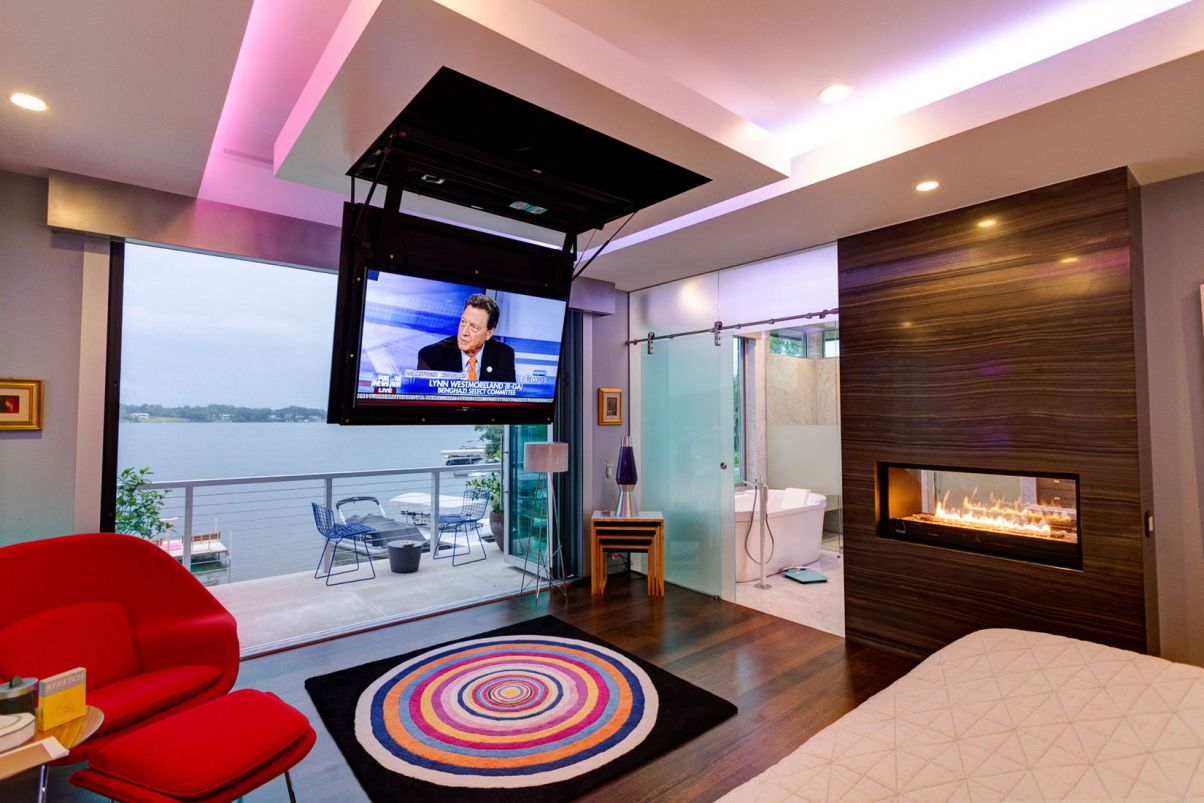 Proper lighting can make a world of difference in enhancing the colors and atmosphere of your living room. Moreover, utilize a combination of natural light, ambient lighting, and task lighting to create a layered and inviting space. Therefore, consider installing dimmer switches to adjust the intensity of the light based on different occasions and moods. Pine Lake Residence in West Bloomfield, Michigan by AZD Associates
6. Accentuate with Accessories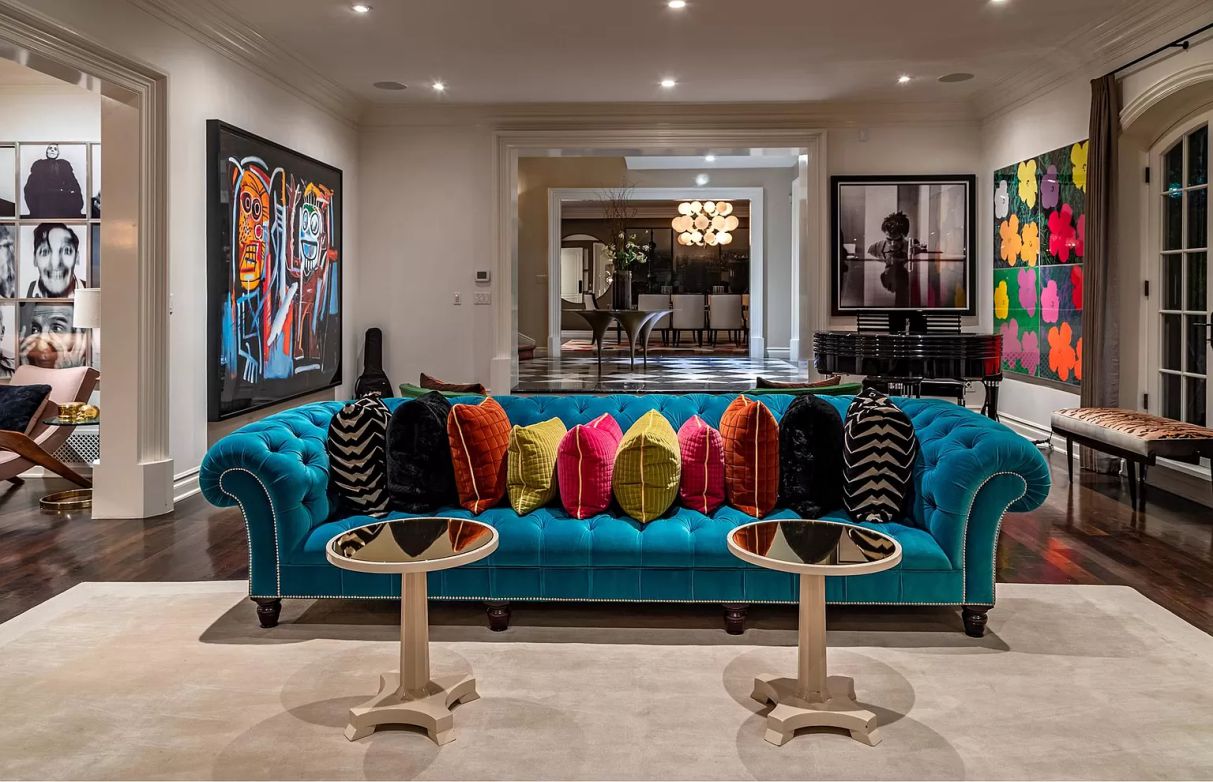 Accessories are the finishing touches that tie the room together. Select colorful throw pillows, vibrant rugs, and eye-catching artwork to bring your living room to life. Incorporate elements that highlight your color scheme and reflect your personal taste. Additionally, these accessories can easily be swapped out, allowing you to refresh the room whenever you desire a new look. Exemplifies Classic Traditional Estate in Holmby Hills for Sale at $38.5 Million
7. Create a Colorful Gallery Wall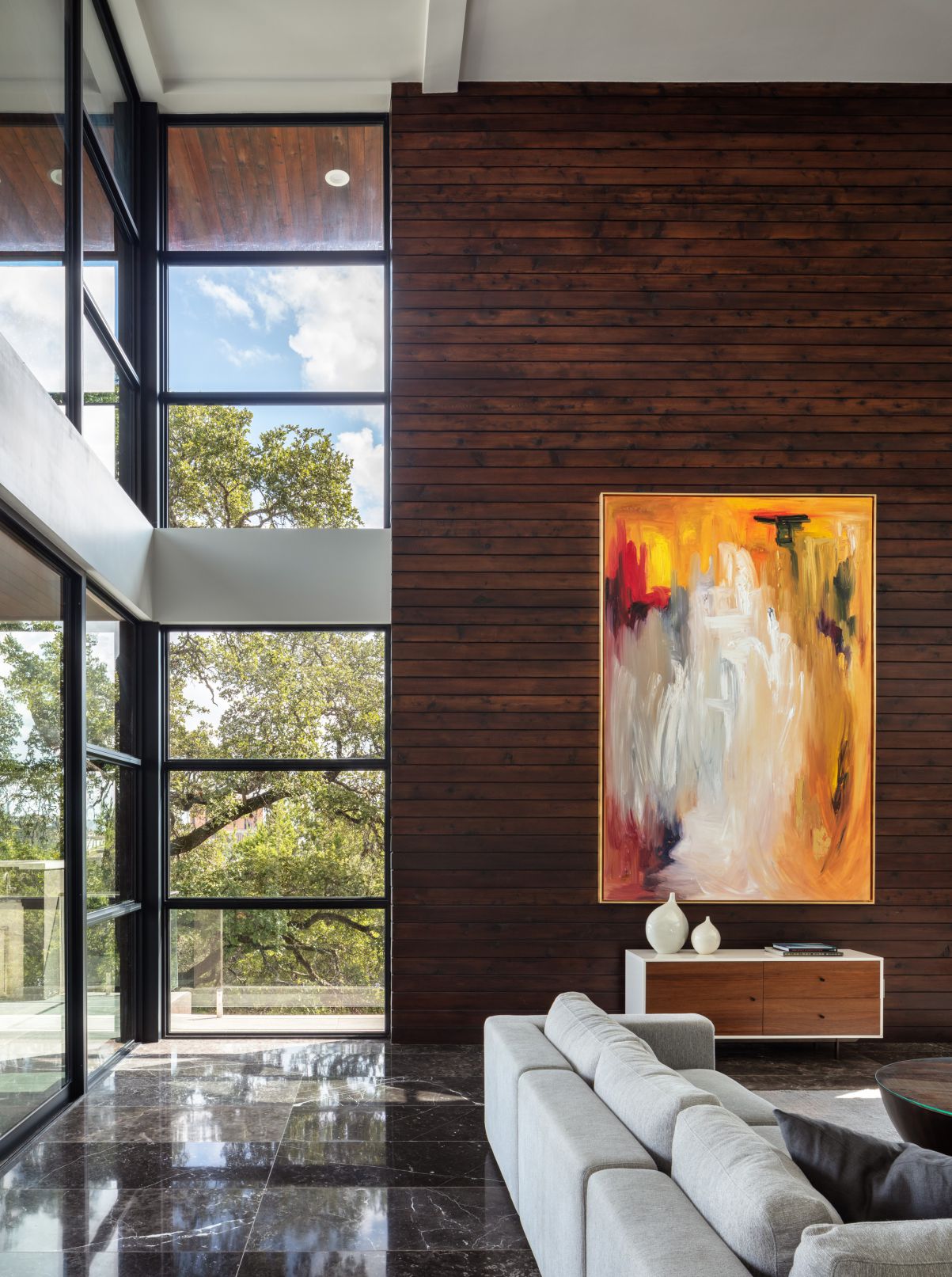 Express your creativity by curating a gallery wall filled with colorful artwork and photographs. In particular, mix and match different sizes, frames, and art styles to create an eclectic display. This not only adds visual interest but also provides an opportunity to showcase your favorite pieces and create a personalized space. This also could be a wonderful Luxury idea. Red Bud Contemporary Residence in Austin by Bernardo Pozas Residential Design
8. Introduce Natural Elements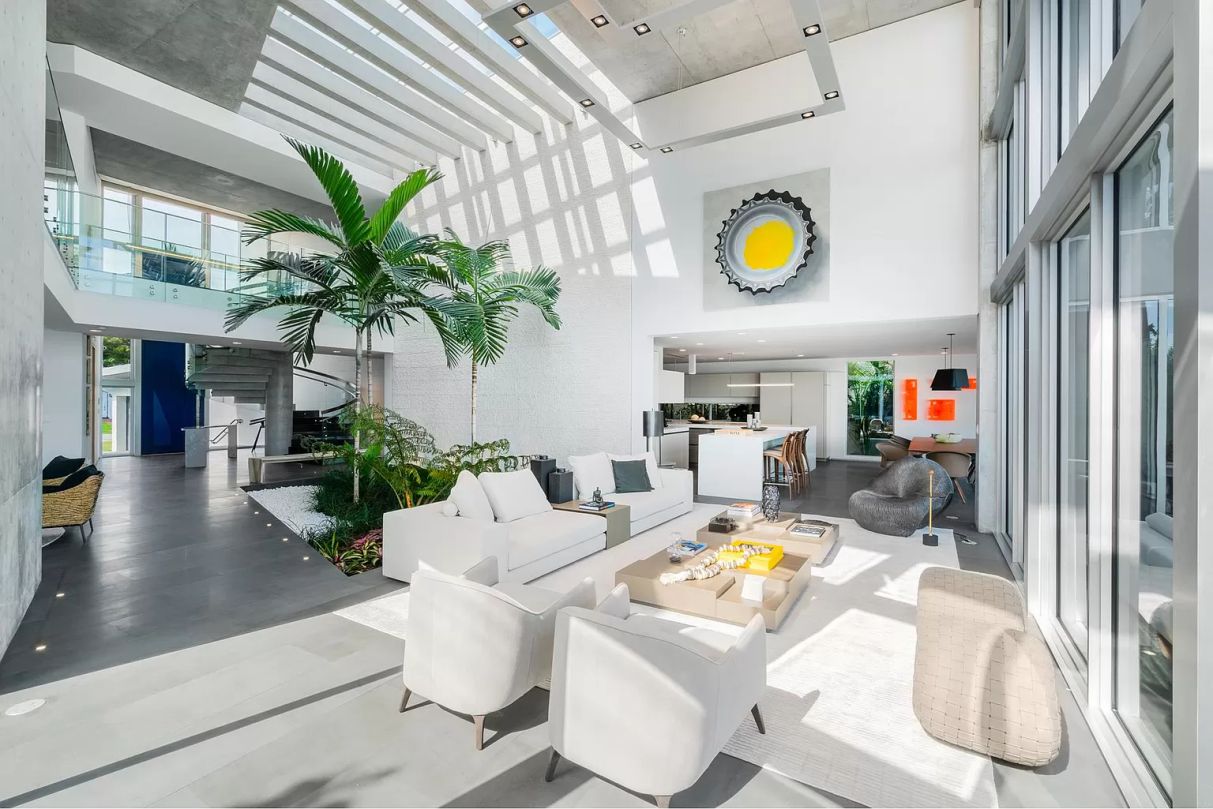 Bringing nature indoors can add a refreshing and organic touch to your living room. For instance, incorporate indoor plants or fresh flowers to introduce natural pops of color. Not only do they enhance the aesthetics, but they also purify the air and create a soothing environment. Dilido Architectural Modern Masterpiece in Miami Beach for Sale $16.9 Million
9. Contrast with Neutrals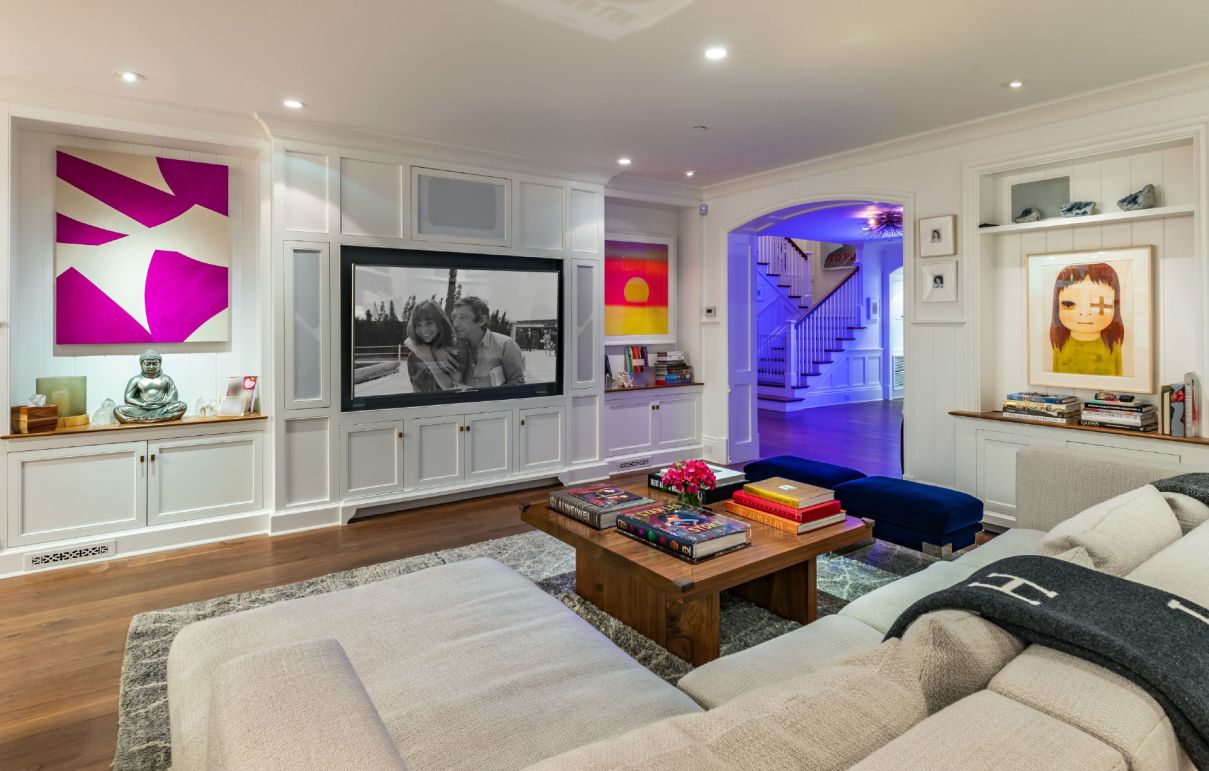 While color is the star of the show, don't forget the importance of balancing it with neutrals. White walls, beige furniture, or gray accents can help anchor the vibrant colors and prevent the room from appearing overwhelming. Therefore, the right balance between bold hues and neutral tones will create a harmonious and visually pleasing living space. Stylish Transitional Traditional Estate in Pacific Palisades for Sale at $11.5 Million
10. Use Mirrors to Amplify Space and Light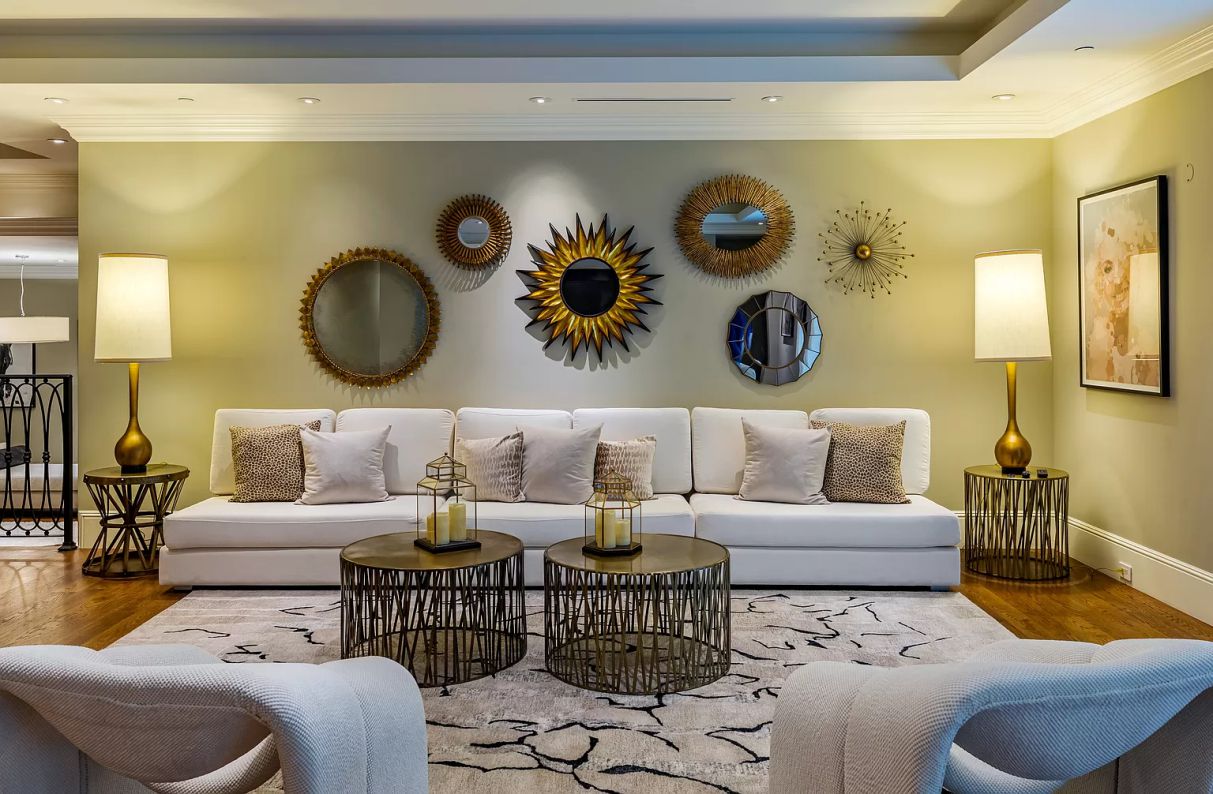 Mirrors are a powerful tool for creating the illusion of a larger space and amplifying natural light. Therefore, strategically place mirrors across from windows or in darker corners to reflect light and make the room feel more open and airy. Opt for decorative mirrors with colorful frames to add a touch of elegance and style. Classically Styled European Estate in Beverly Hills on Market for $26 Million
11. Incorporate Colorful Shelving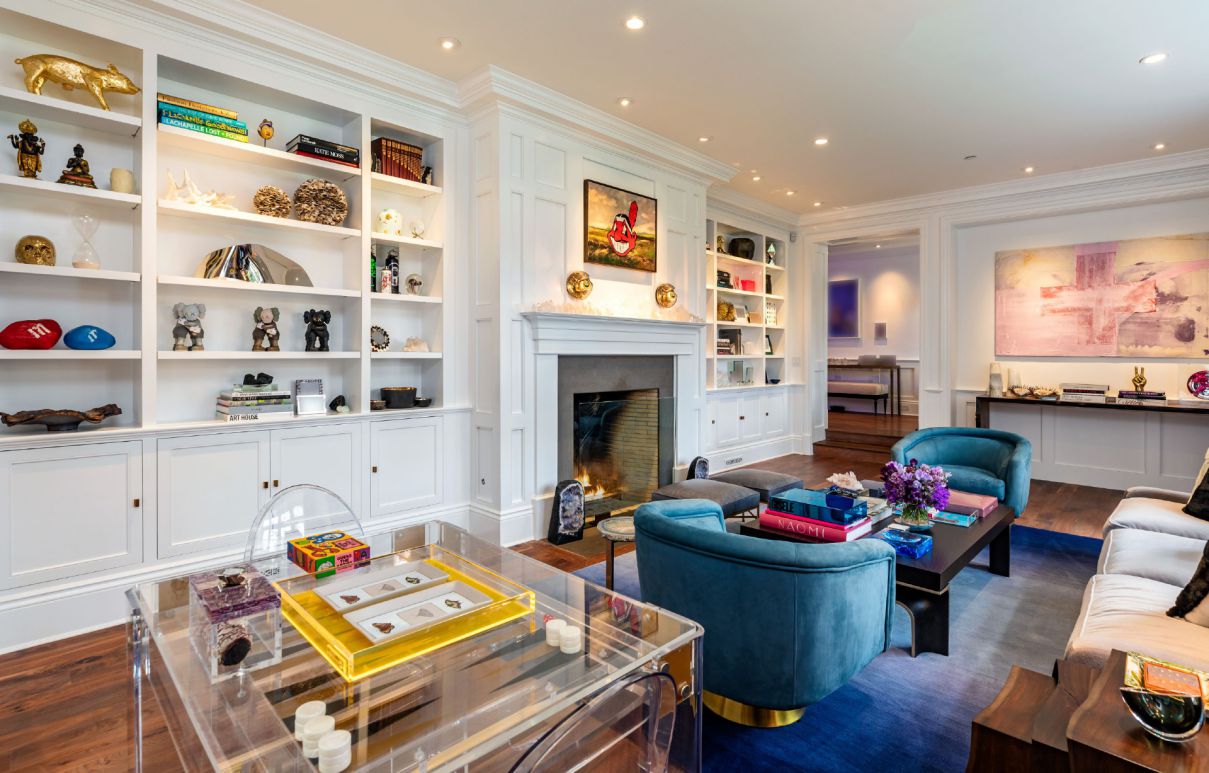 Add a unique touch to your living room by incorporating colorful shelving units or bookcases. For example, display vibrant decor items, books, and personal mementos to create an eye-catching feature that showcases your individuality. Moreover, use a mix of open and closed storage to maintain a balance between visual interest and functionality. Stylish Transitional Traditional Estate in Pacific Palisades for Sale at $11.5 Million
12. Balance Warm and Cool Colors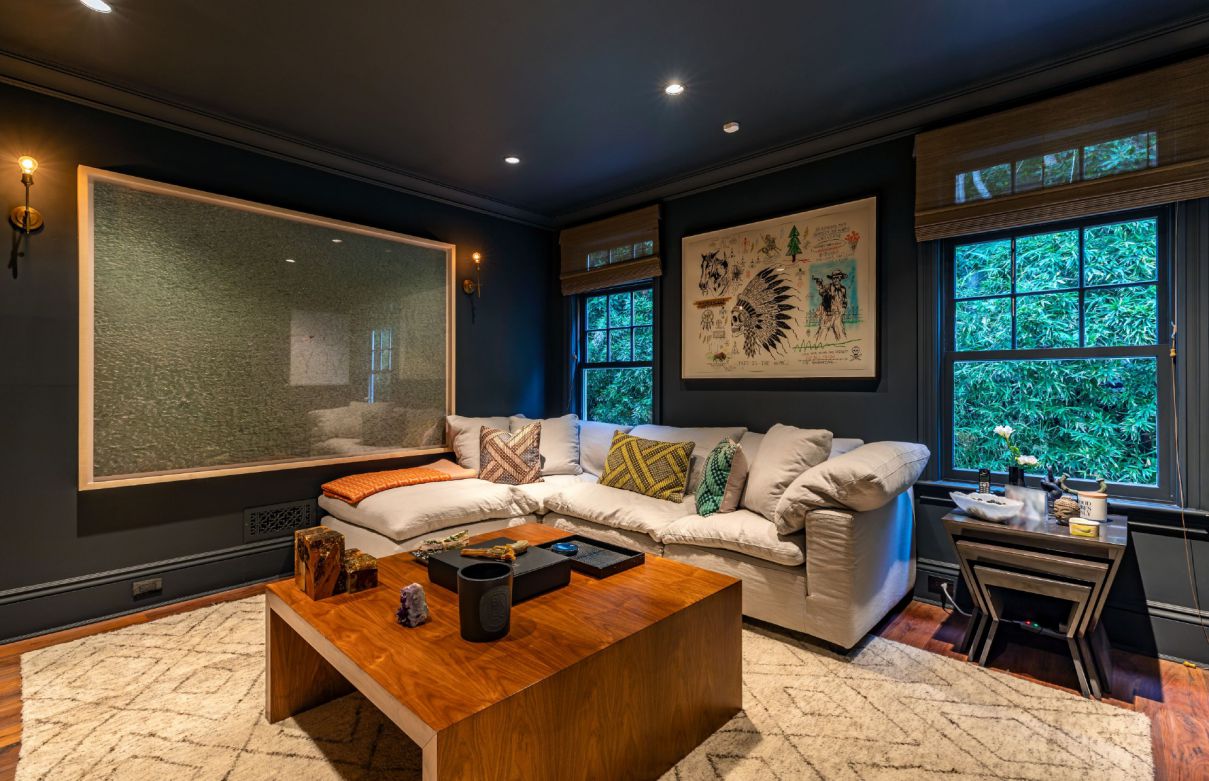 Achieve harmony in your living room by balancing warm and cool colors. Warm hues create a cozy and inviting atmosphere, while cool tones bring a sense of tranquility. Therefore, find the perfect combination that matches your personal style, creating a space where you can relax and rejuvenate. Stylish Transitional Traditional Estate in Pacific Palisades for Sale at $11.5 Million
13. Tell a Color Story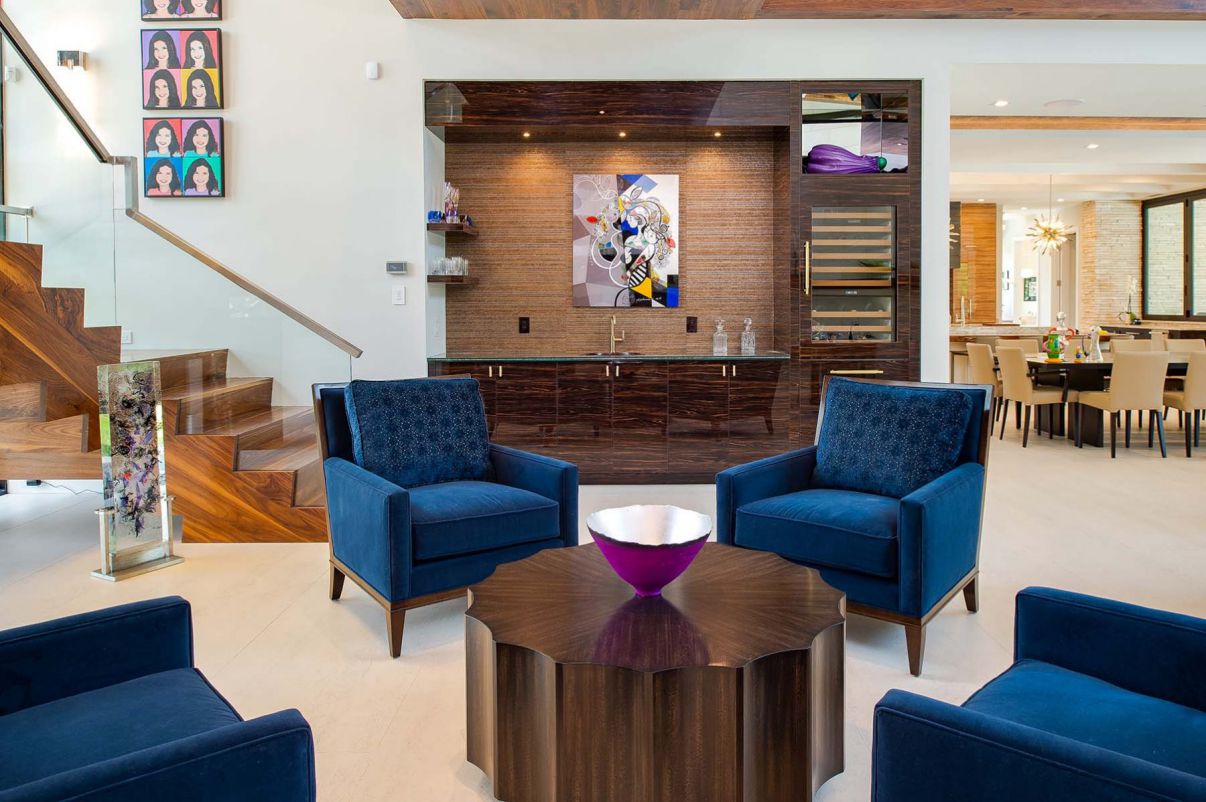 Tell a visual story with your living room design by selecting a specific color palette and incorporating it throughout the space. In addition, consider the psychological impact of colors and their associations as you create your color story. Whether you choose a monochromatic scheme or complementary colors, ensure that every element contributes to the overall narrative. The Bridge House in Landfall, North Carolina by Phil Kean Design Group
14. Neon Lighting Shines Brightly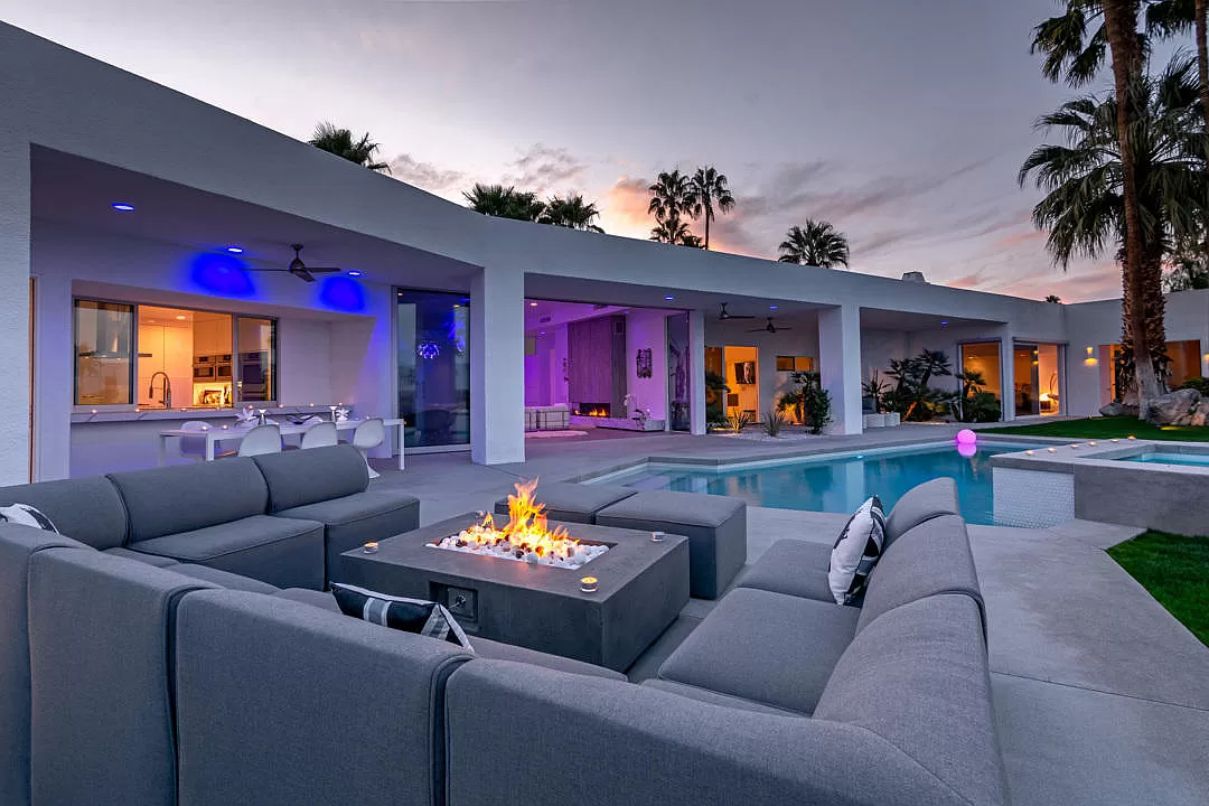 Make a bold statement with a bright living room lighting concept that will catch everyone's eye. A dazzling LED neon sign is the best way to introduce vibrant colorful living room ideas! Moreover, it not only illuminates the room with a vibrant neon glow, but it also serves as a stunning piece of light-up wall art to freshen up the environment. Spectacular Thunderbird Heights Estate in Rancho Mirage for Sale at $4.2 Million
15. Make A Statement With A Maximalist Art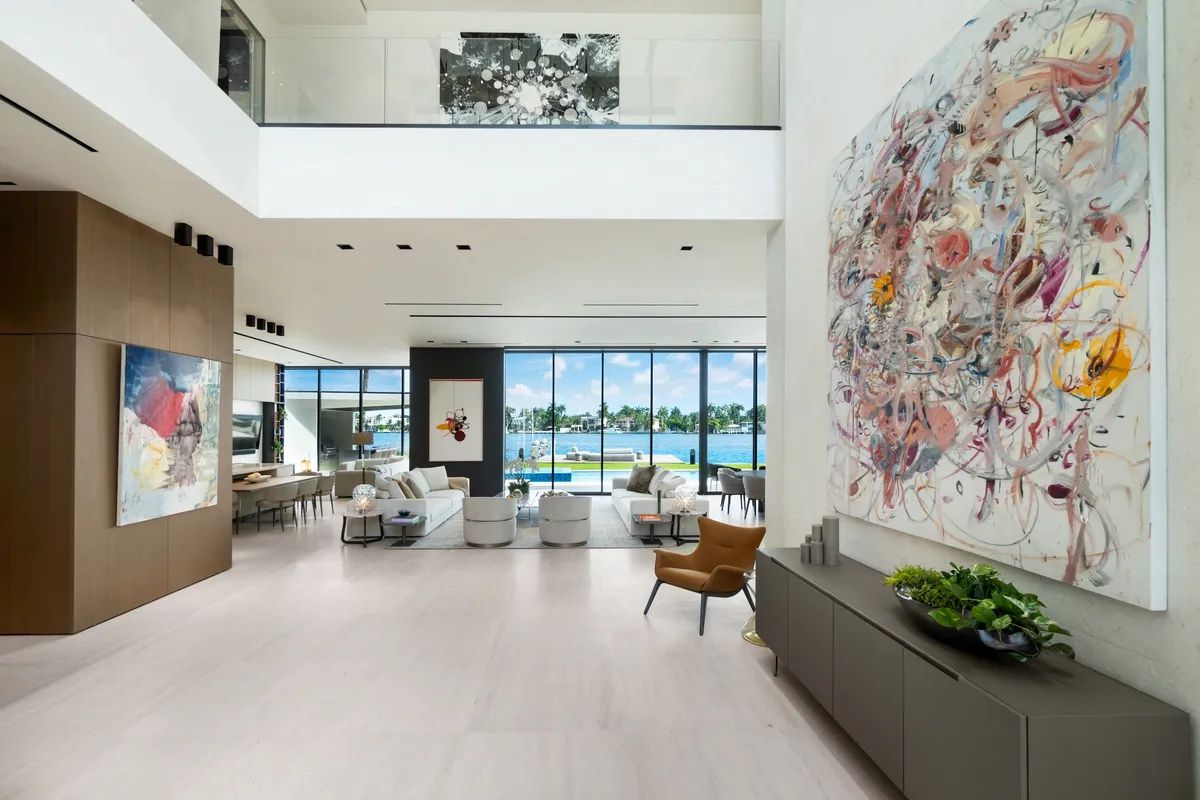 Take a cue from the trends 2022 and release your home's inner maximalist with a bright-delight art theme filled with flair and sass. Allow color to enter the room gradually. Firstly, there are the walls. Select a vibrant paint color or a vivid art mural. Secondly, choose colorful living room ideas inspired by the design to utilize as inspiration for the remainder of the space. Most importantly, make it enjoyable! Luxurious Modern Mansion on Venetian Islands with Stunning Miami Skyline Views and Indulgent Amenities
16. Design a Cozy Reading Nook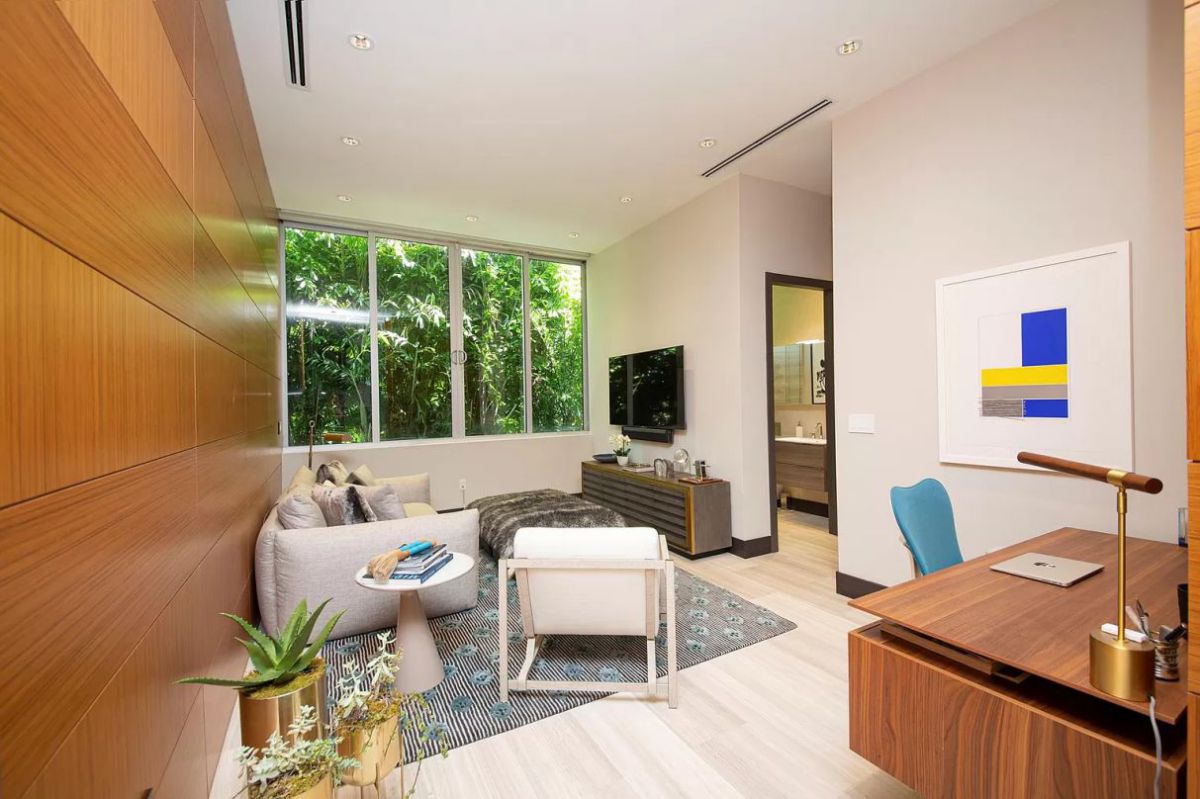 Create a cozy reading nook within your living room by using color to define a separate and inviting space. Choose a comfortable armchair in vibrant color as well as a bookshelf filled with your favorite literature. Add a soft throw blanket and a side table for a cup of tea, and you'll have the perfect spot to unwind and enjoy your books. Modern Waterfront Home in Miami Beach on Market for $6 Million
17. Statement Lighting Fixtures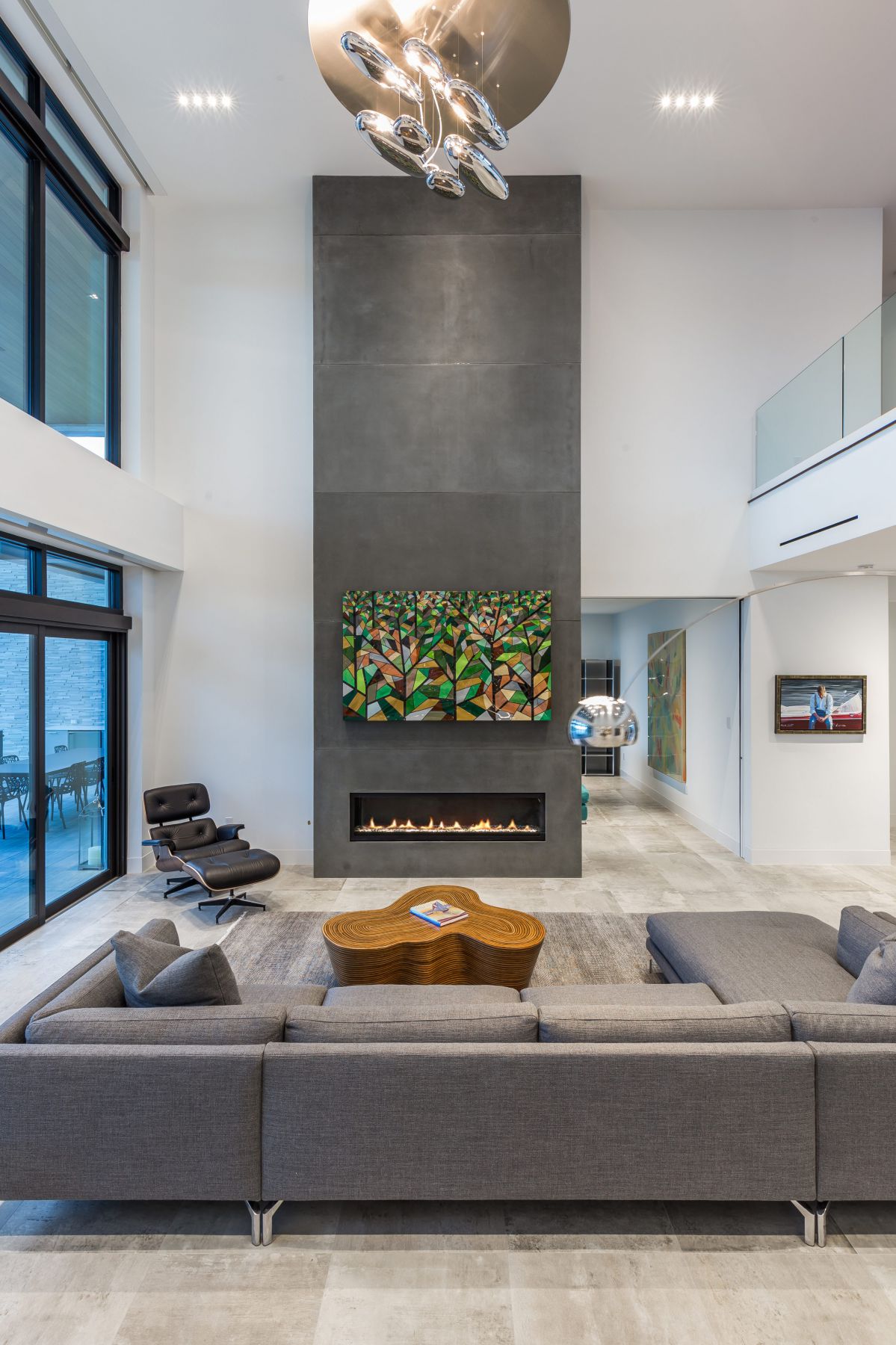 Elevate your colorful living room ideas by incorporating unique and colorful lighting fixtures. For instance, choose pendant lights, chandeliers, or floor lamps in vibrant shades or with decorative elements that serve as focal points. These eye-catching fixtures will not only illuminate the space but also add a touch of elegance and personality. Harbor Contemporary House in Tampa, Florida by DSDG Architects
18. Colorful Window Treatments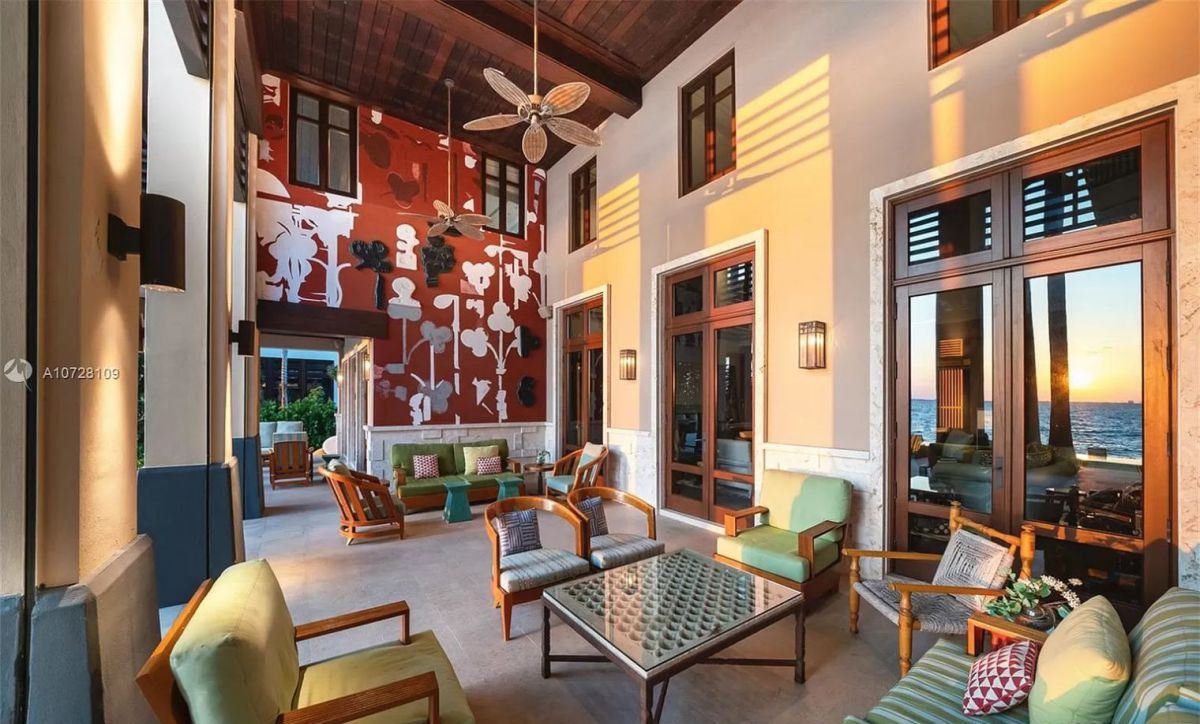 Don't overlook the impact of window treatments on your living room's overall aesthetic. Consider vibrant curtains or blinds in bold colors or patterns that complement your color scheme. These window dressings can add a lively and playful touch to the space while providing functionality and privacy. Key Biscayne Home for Sale at $16.5 Million offers Miami Luxury Living
19. Colorful Accent Chairs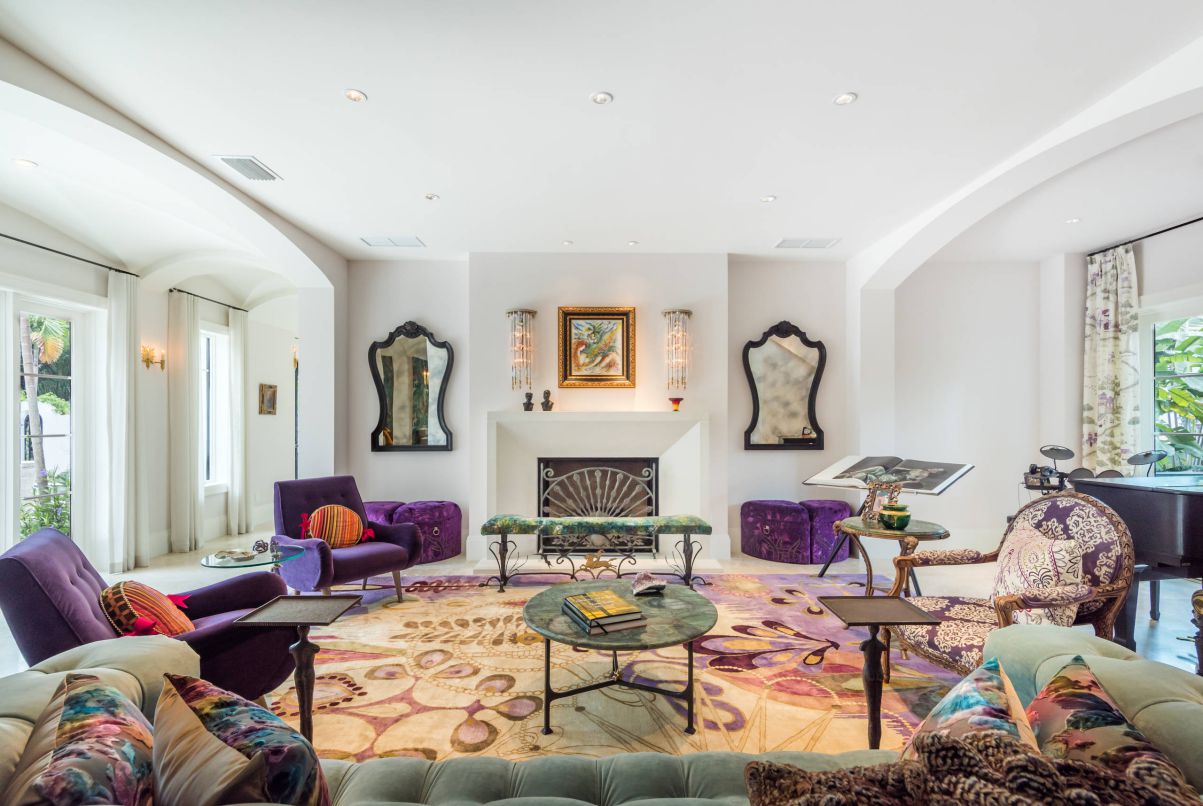 Introduce colorful accent chairs to your living room as statement pieces. Opt for chairs in vibrant hues like deep blues, rich greens, or vibrant yellows. Additionally, place them strategically around the room to create conversation areas or to add a pop of color to a neutral space. Fantastic Tropical Home in Naples, FL by Kukk Architecture & Design P.A.
20. Colorful Throw Blankets and Pillows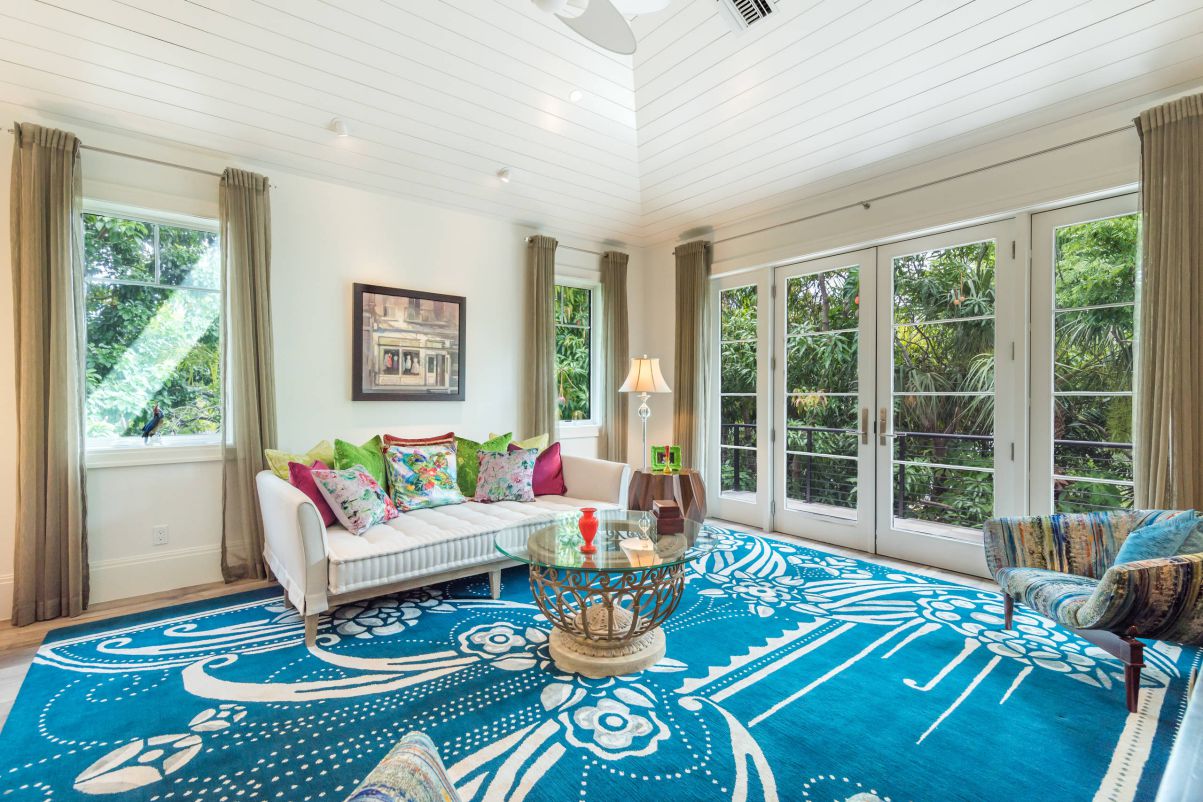 Add a touch of color and coziness to your living room by incorporating colorful throw blankets and pillows. Mix and match different patterns, textures, and colors that align with your overall design concept. Additionally, these accessories can be easily switched out or layered to create a fresh look whenever you desire. Fantastic Tropical Home in Naples, FL by Kukk Architecture & Design P.A.

To sum up, a colorful living room offers endless possibilities to transform your space into a vibrant and stunning oasis. By understanding color psychology, mixing furniture, incorporating patterns and textures, and considering lighting and accessories, you can create a standout living room. Remember, it goes beyond aesthetics; a colorful living room can uplift moods, create a welcoming atmosphere, and reflect your style. Additionally, implement these ideas to surpass competitors and showcase your expertise in crafting captivating living spaces. You can check another article 10 Best Boho Farmhouse Living Room Ideas For A Comfortable And Free Spirit Living Space for more living room ideas.
More Ideas For Living Room:
---
Thousand of high quality images of Living room and more you can see at Livingroom Gallery.