Date of Publishing:
Casa Bianca designed by The Grid Architects is tranquil home set in urban Ahmedabad. The intuitive interaction with the forces of nature creates a dynamism that lends itself to the indoor – outdoor dialogue that is at the heart of the architecture. Also, it emphasizes a harmonious coexistence; not just of the building with its surroundings, but also of the three generations who call Casa Bianca home. At its essence, this is a home that is at peace with itself. It is a home for the soul, follow Biophilia's core principle, which is to connect humans with nature, and as a result, improve well-being.
A predominantly white and yellow exterior, use locally sourced sandstone, reflected in the elevational boxes which shade parts of the villa. Also, the main façade of the house faces east, with beautiful views of the sunrise. Indeed, it serves as the inspiration for the use of textured stone to recreate the drama of light and shadow. The large windows, semi – outdoor spaces and lotus pond lend a tranquil air to the home. As it rests in a lush, green lap, creating a serene alcove in an otherwise densely populated urban setting.
Once inside, the magnificence of the double-height, North-facing formal living room, serving as a visual connection to the outdoors as well as the upper floor. Large windows open with generous views to the garden from the main living room, family living room and ground-floor bedroom. The corridor leads to the secondary living spaces on the ground floor. Also, the private spaces on the upper floor comprise of two bedrooms, an audio visual room, a library space and terraces.
Indeed, Casa Bianca, is a subtle yet sonorous welcome to a life that is at peace with itself.
The Architecture Design Project Information: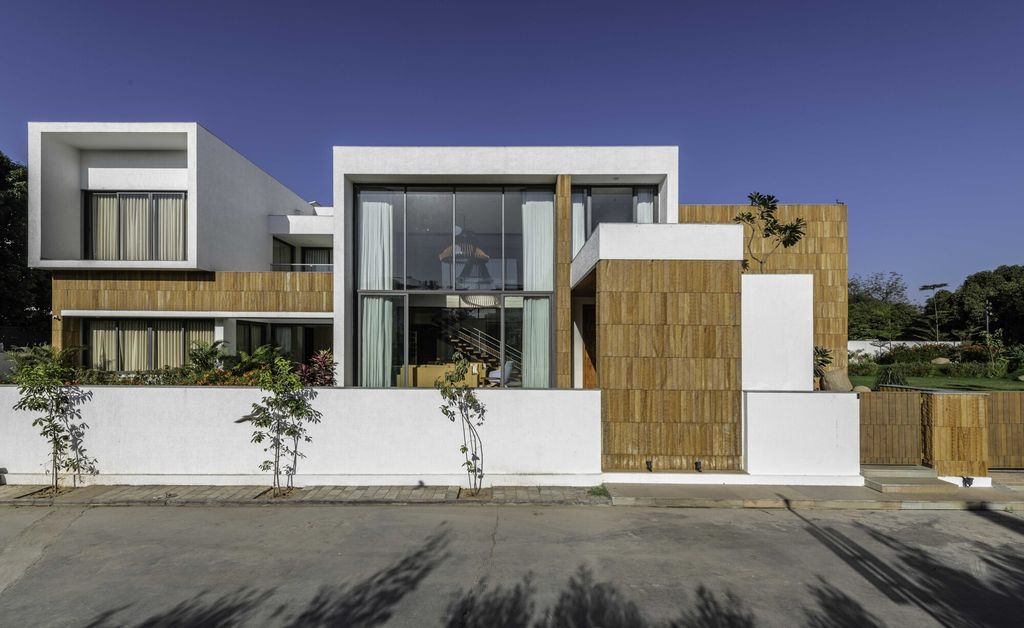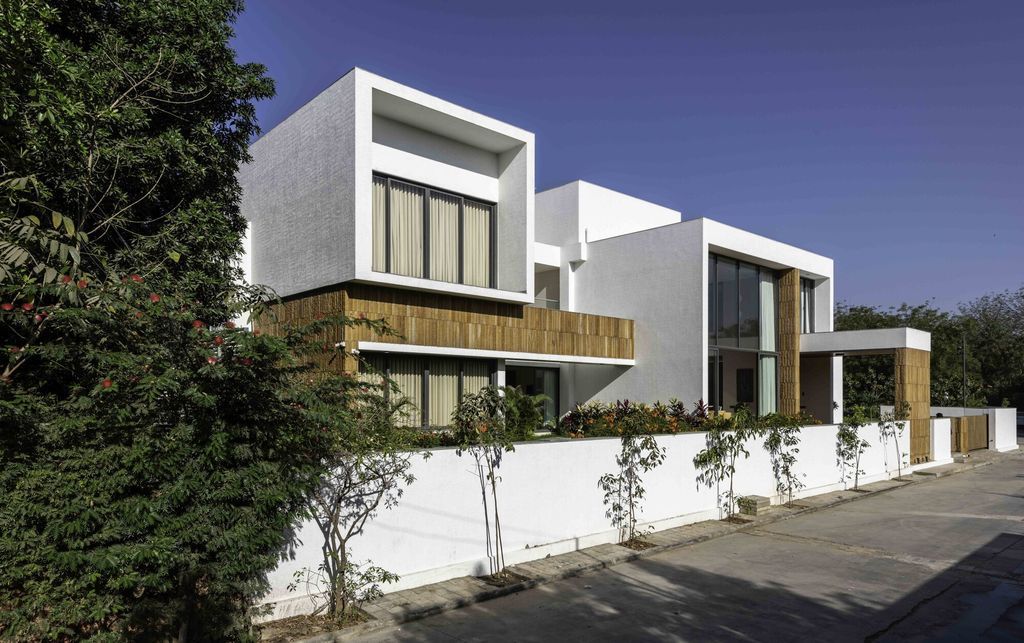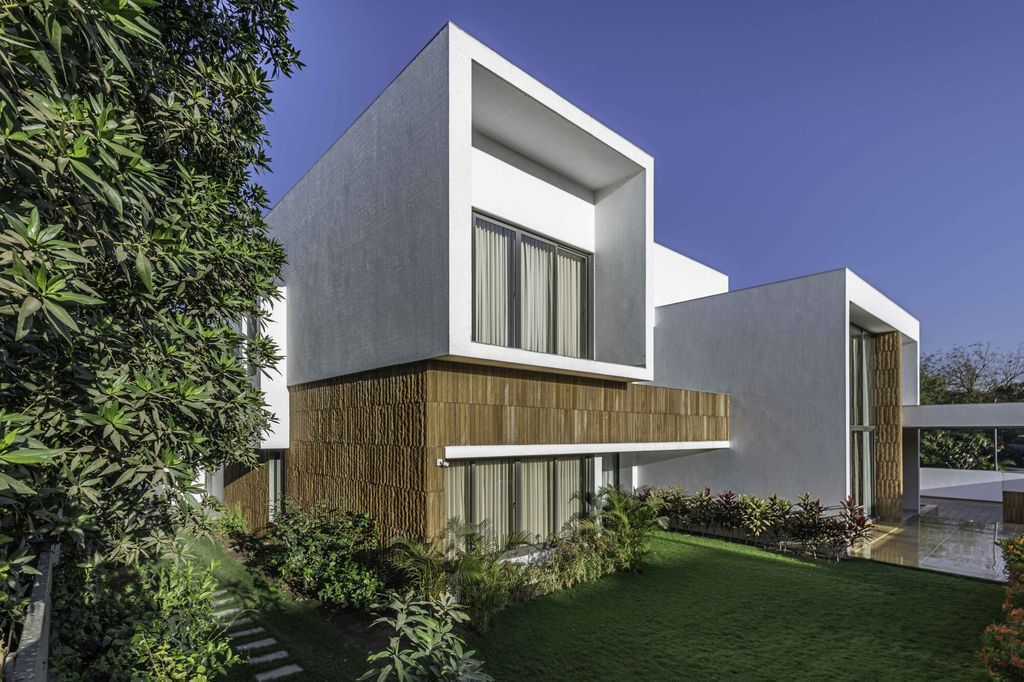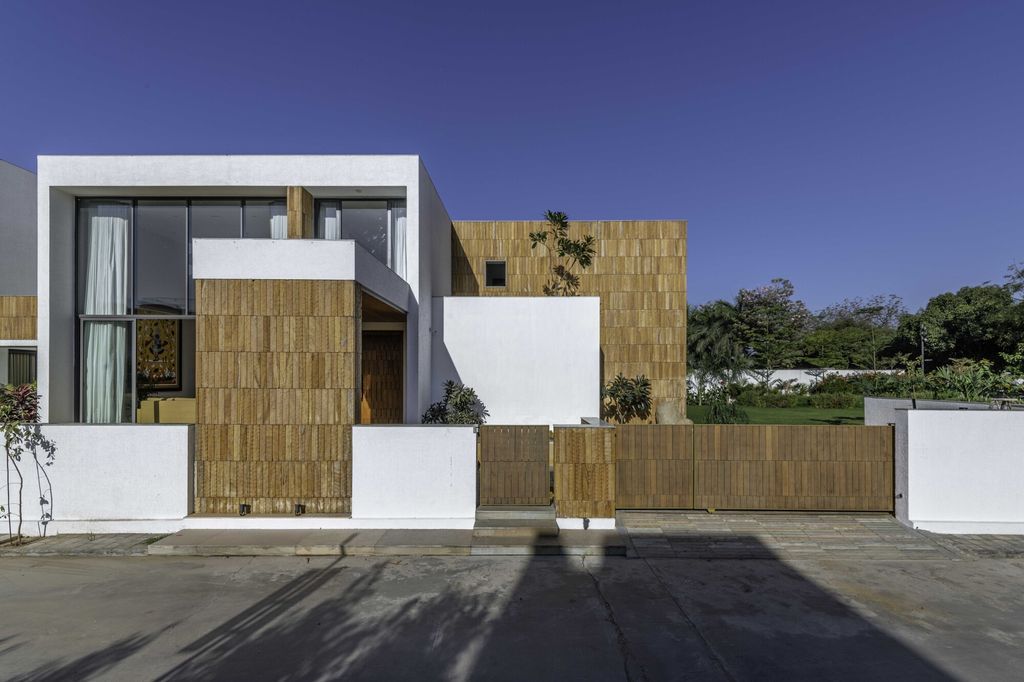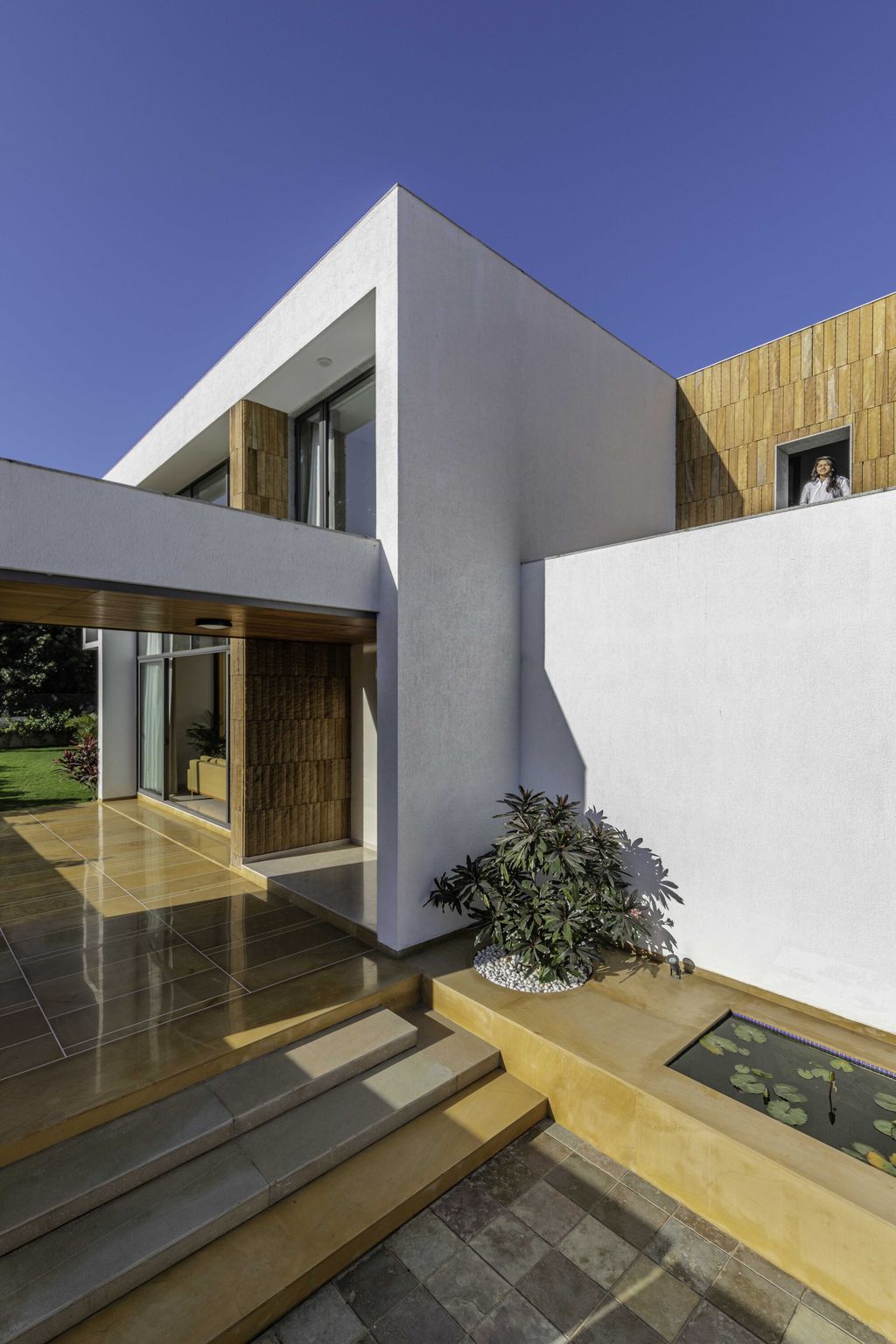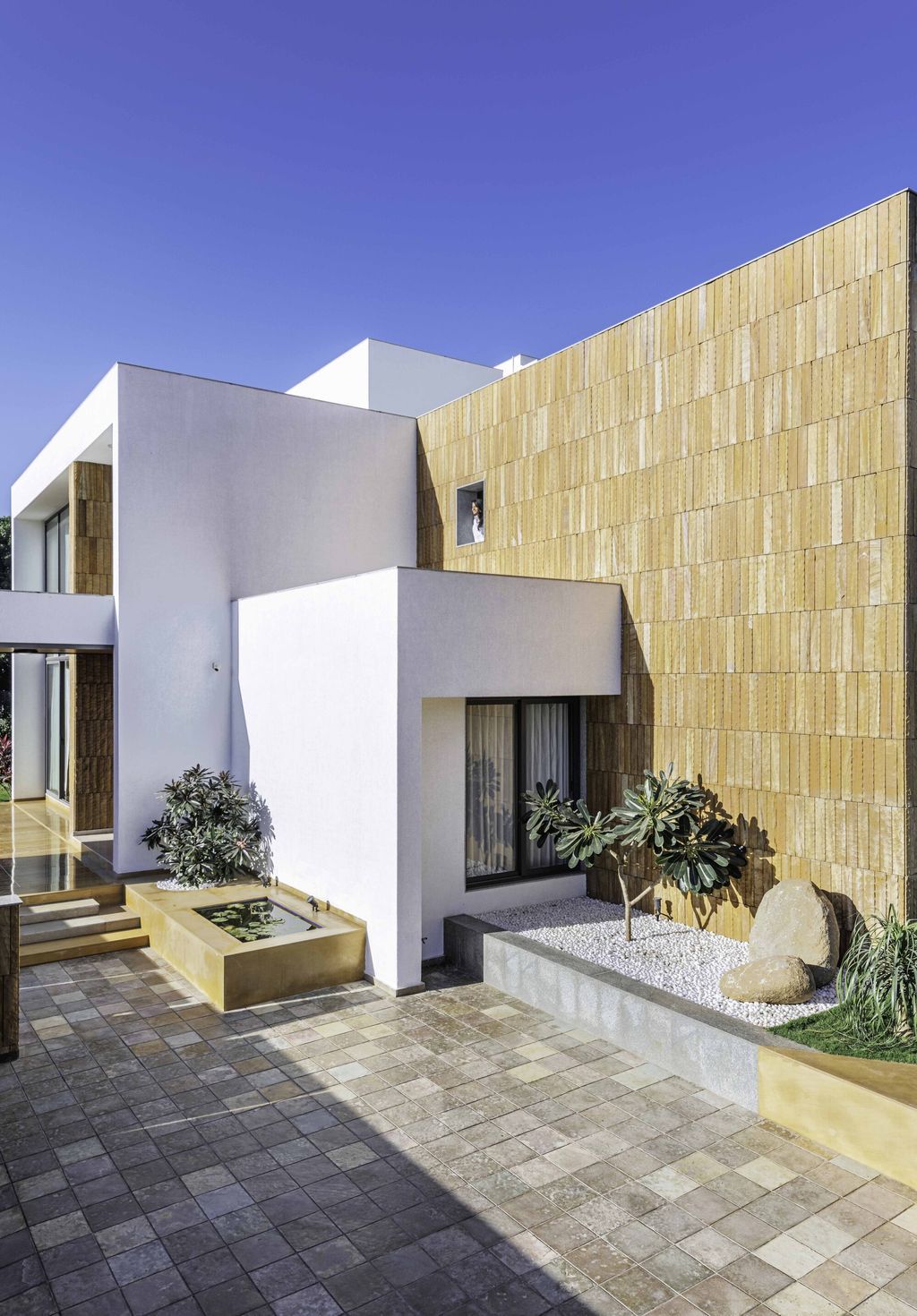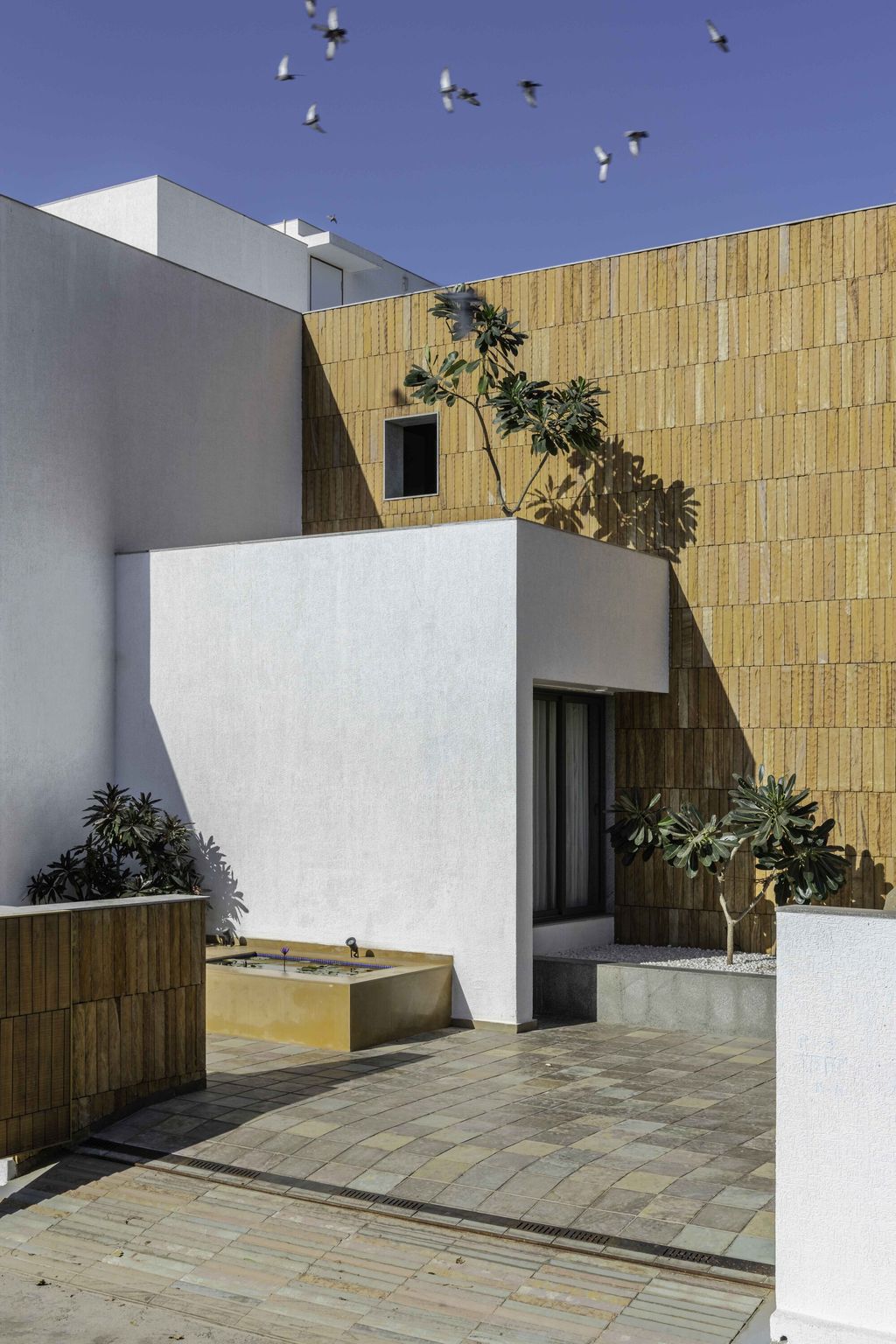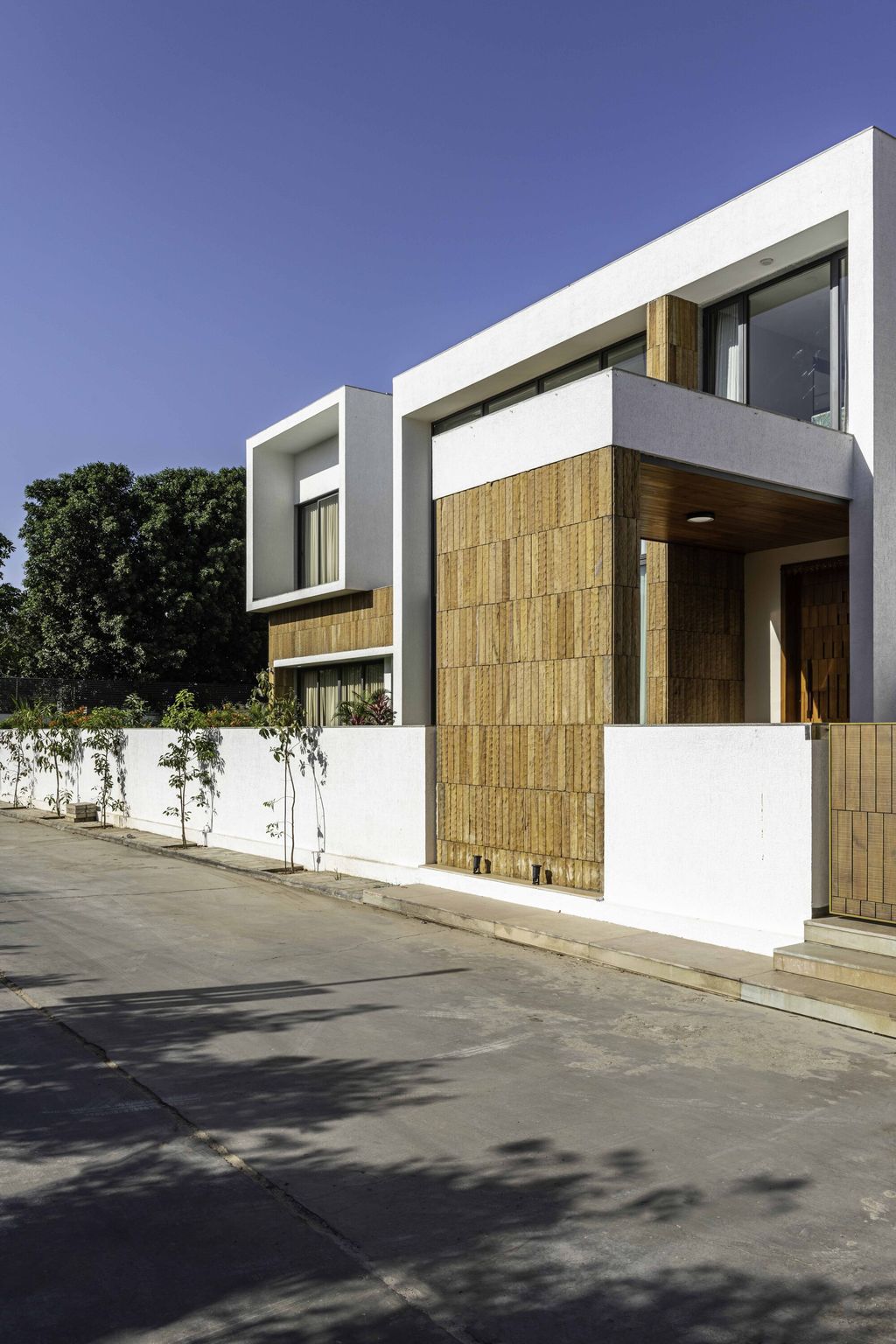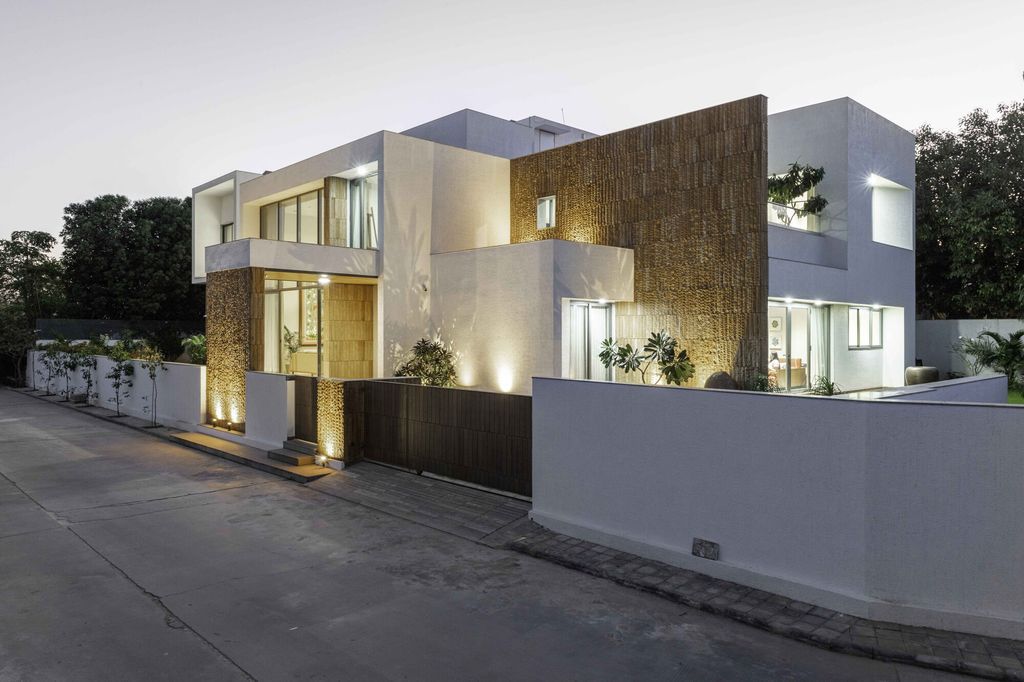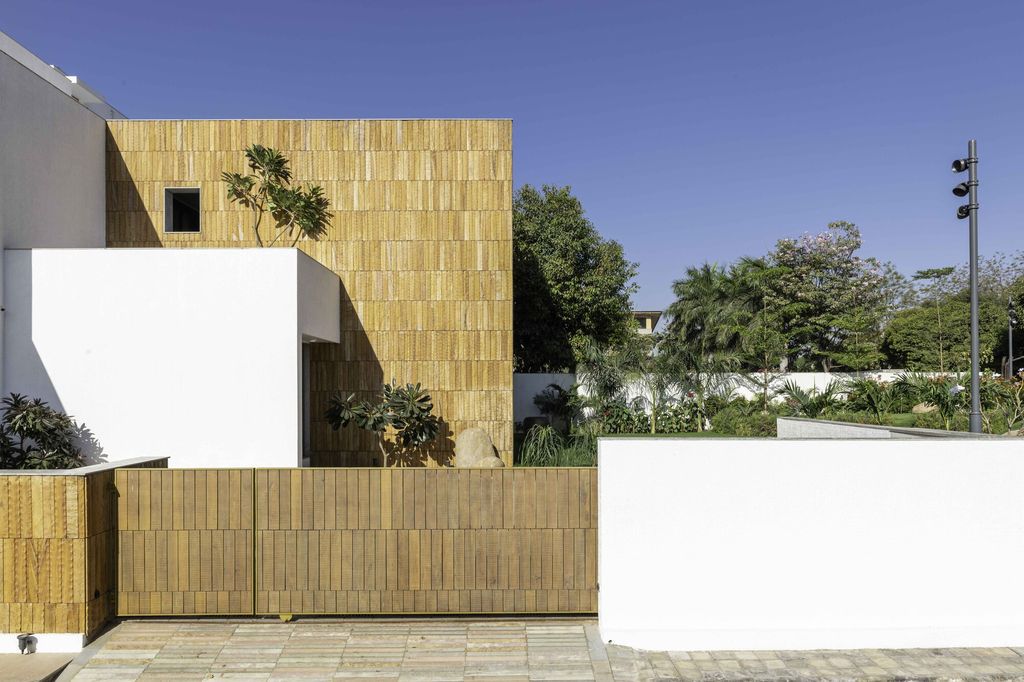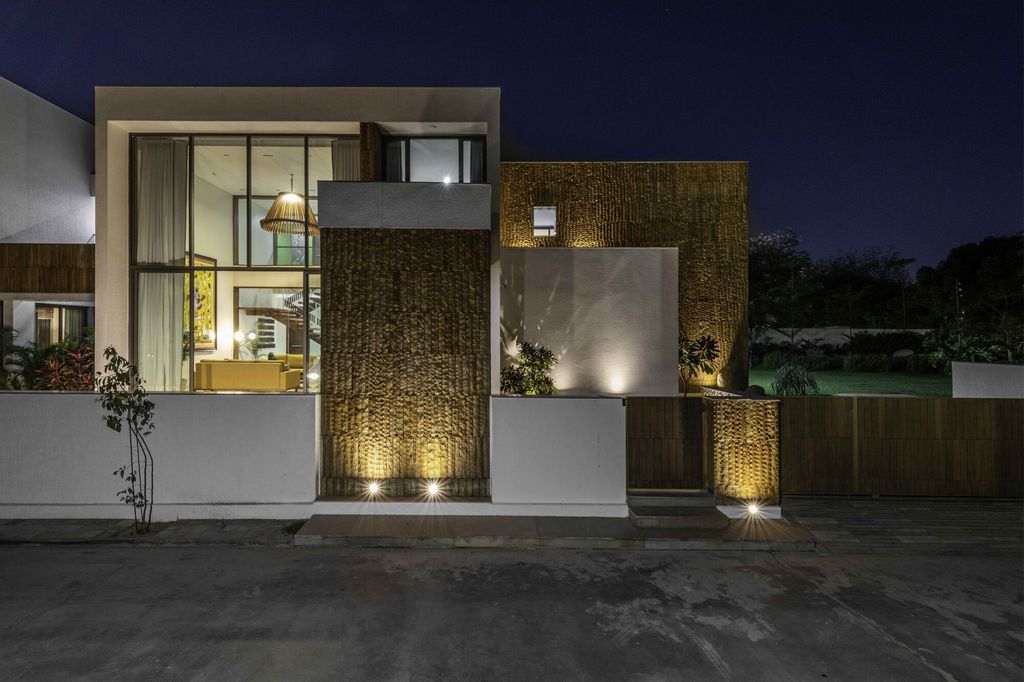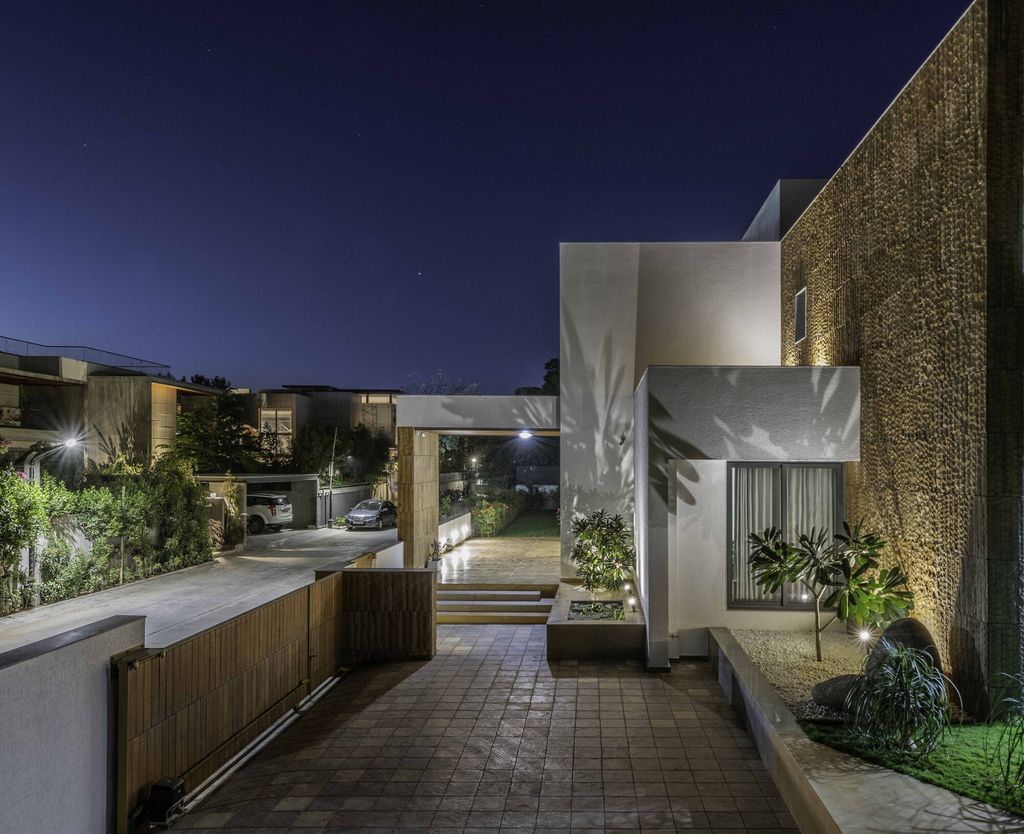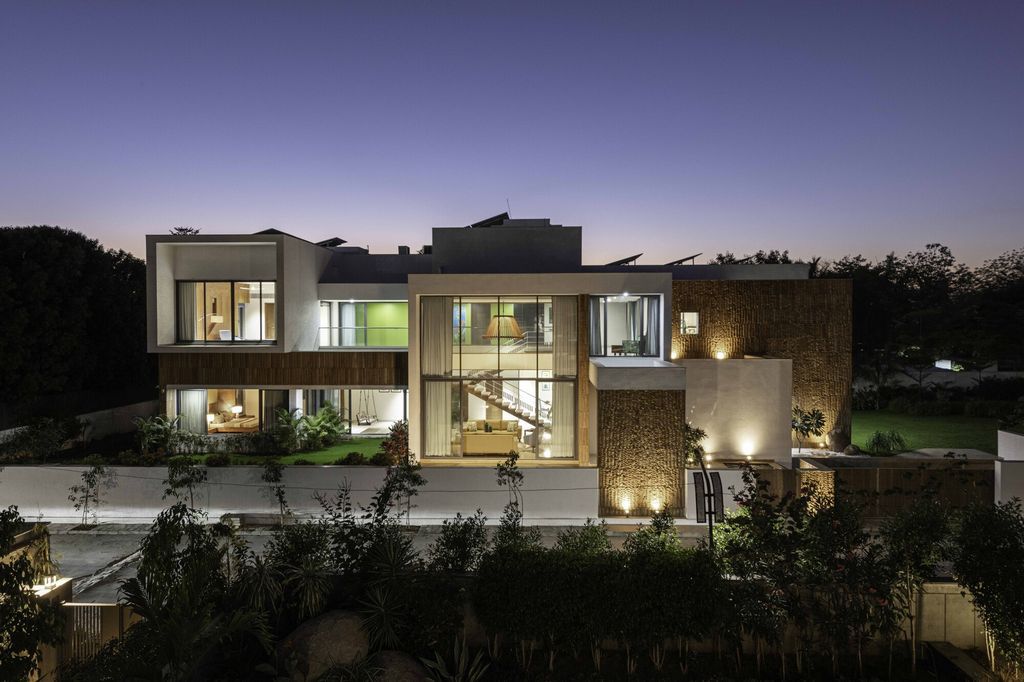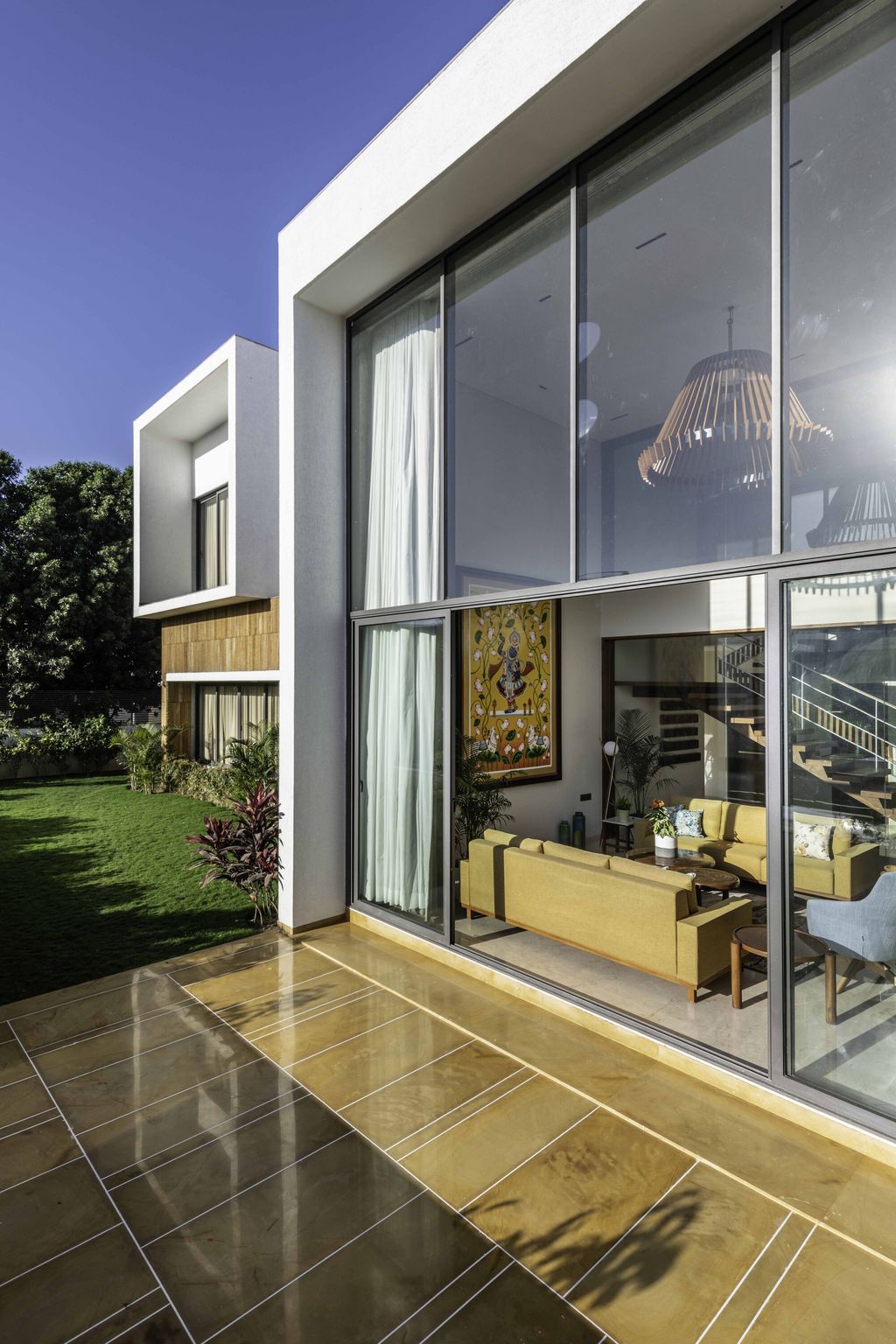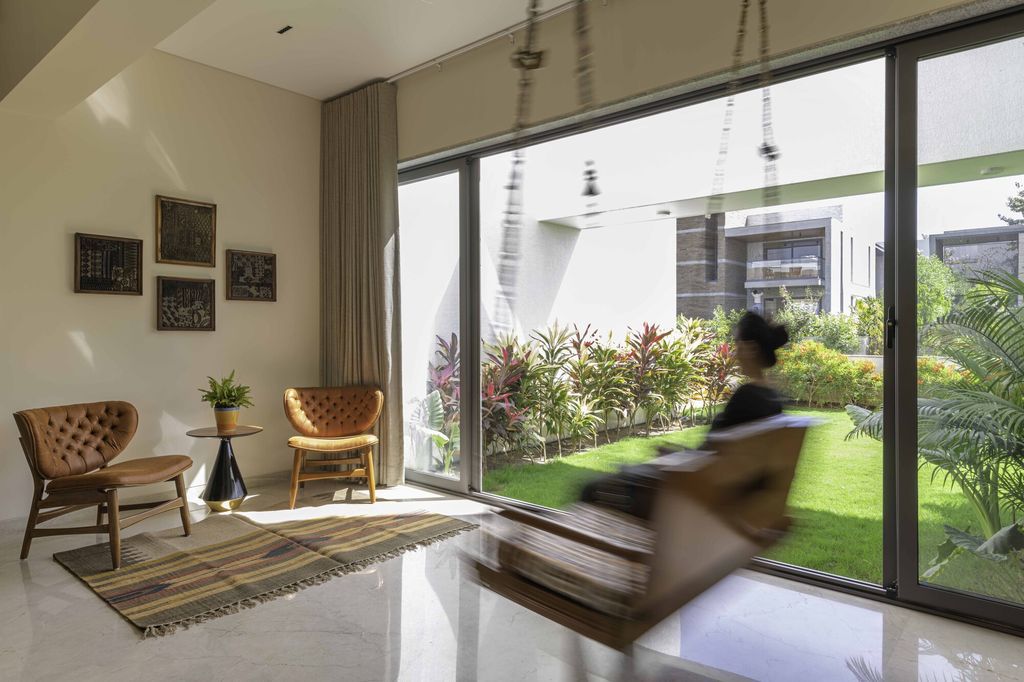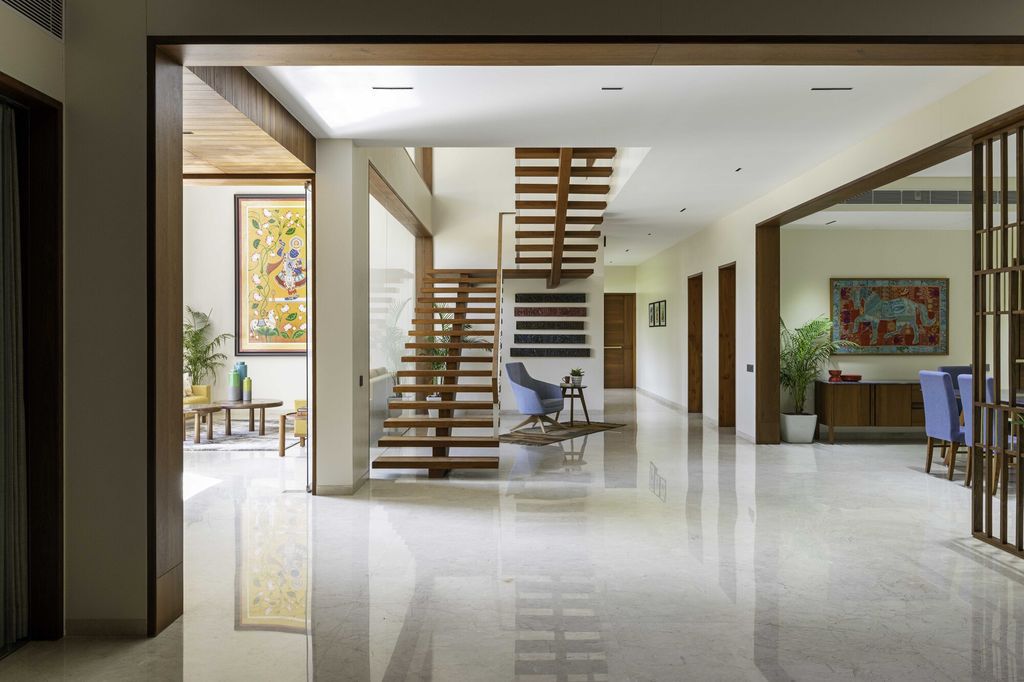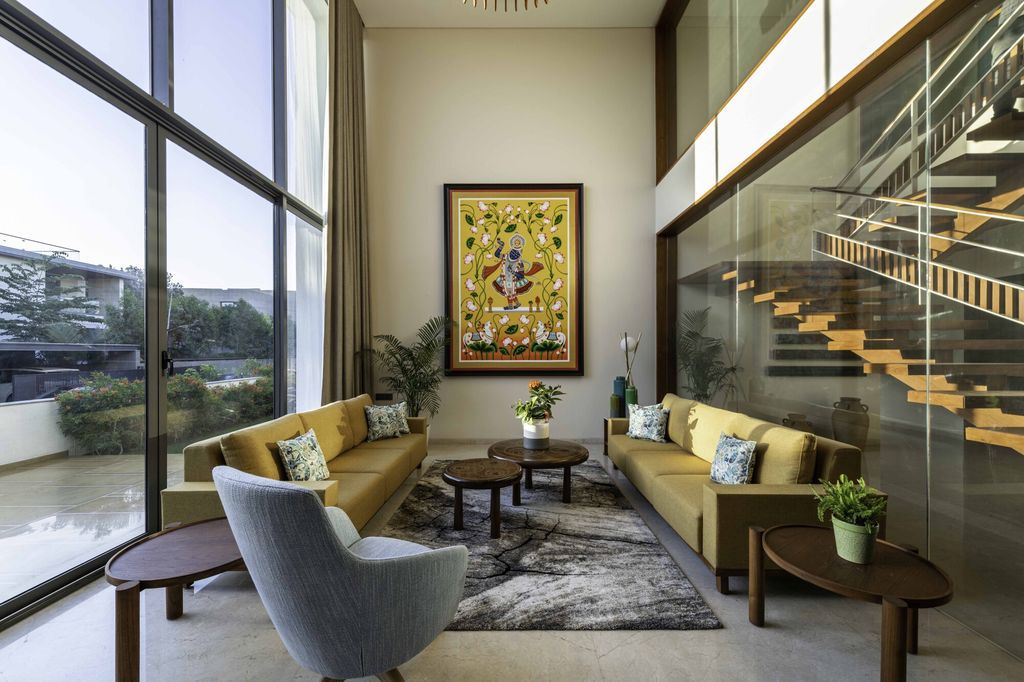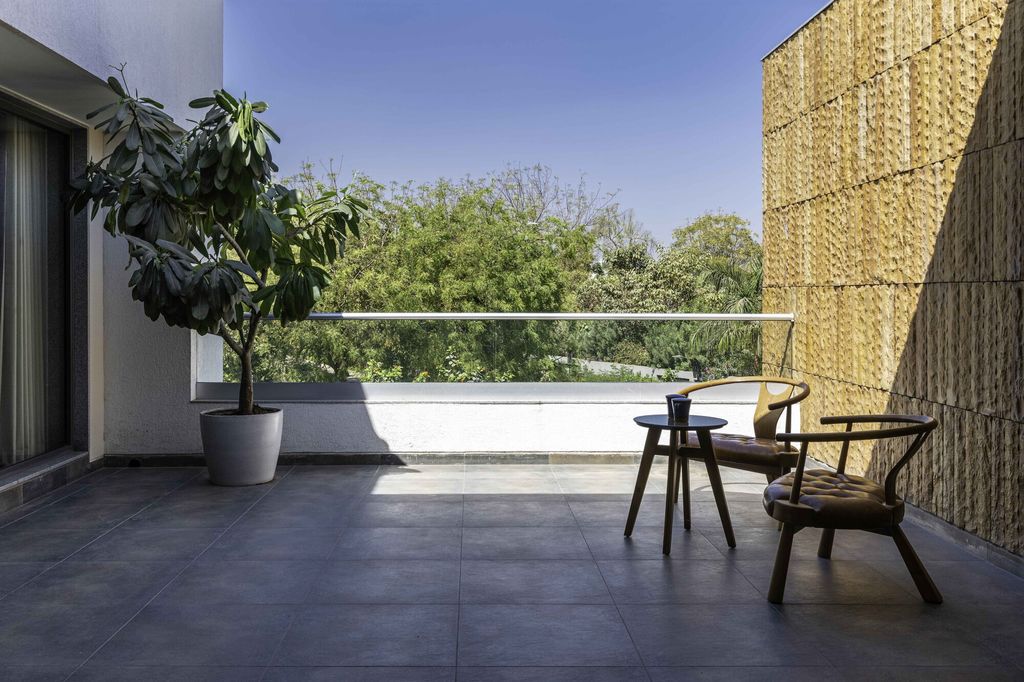 The Casa Bianca Gallery:
Text by the Architects: Casa Bianca, literally, the white house, is tranquil home set in urban Ahmedabad. The home holistically integrates light, air, greenery, materials and views, through an architectural vocabulary that emanates serenity and harmony. The house is on a corner plot and sits alongside the internal road of a gated community, overlooking the landscape. The land was surrounded by existing mature trees on the periphery, which were left untouched. The built volume and the layout design is ruled by the sun path integrating and allowing the free flow of natural light and air.
Photo credit: Photographix| Source: The Grid Architects
For more information about this project; please contact the Architecture firm :
– Add: Ganesh Meridian, 1008, Vishwas City 1, Chanakyapuri, Ahmedabad, Gujarat 380081, India
– Tel: +91 79 4002 7009
– Email: [email protected]
More Tour of Houses here:
---