Date of Publishing:
S5 House designed by Raz Melamed Architect designed for a family who has passion and vision for a unique design with the knowledge about innovations and construction technologies. Located in Hod Hasharon, Israel, the house showcases the sophisticated design and the personal style as well.
The front façade is almost completely sealed off to the street, and apart from a long stairway window that lets in light it maintains the occupants 'privacy. Also, the other 3 facades open to the garden to create maximum transparency for the public space. In addition to this, the refined iron reductions that both produce a sense of grandeur alongside privacy, meanwhile producing a continuous architectural language. Black iron runs as the second thread creating continuity of architectural element on all facades, openings and the parking lot. It is as if precisely its thinness, framed by openings and masses, is the actor that emphasizes the house's contours and makes it both light and powerful.
Once inside, the all the interiors express the meticulous design and endless luxury. The kitchen designed to suit the occupants who love to cook. Next to the kitchen is the living room, whose furniture also centers on the colors. Adjacent to the living room is the dining area which stands among a double space that allows eye contact with both the basement and the upper floor. Outside, parallel to the dining area and the living room, is another dining area. The outdoor kitchen serves both the outdoor dining area and the pool, with Corian cladding that wraps the airy brown chairs.
Indeed, the architectural language of the macro from the outside, goes into the micro inside. Also, it proves that proper architecture does not forget even for a moment the small and important details.
The Architecture Design Project Information: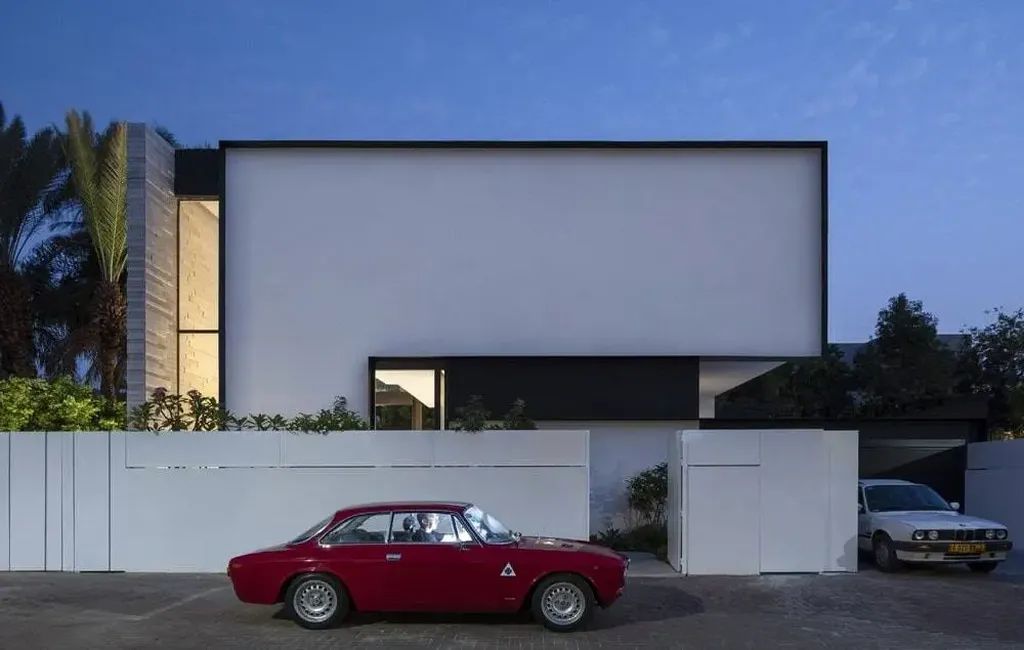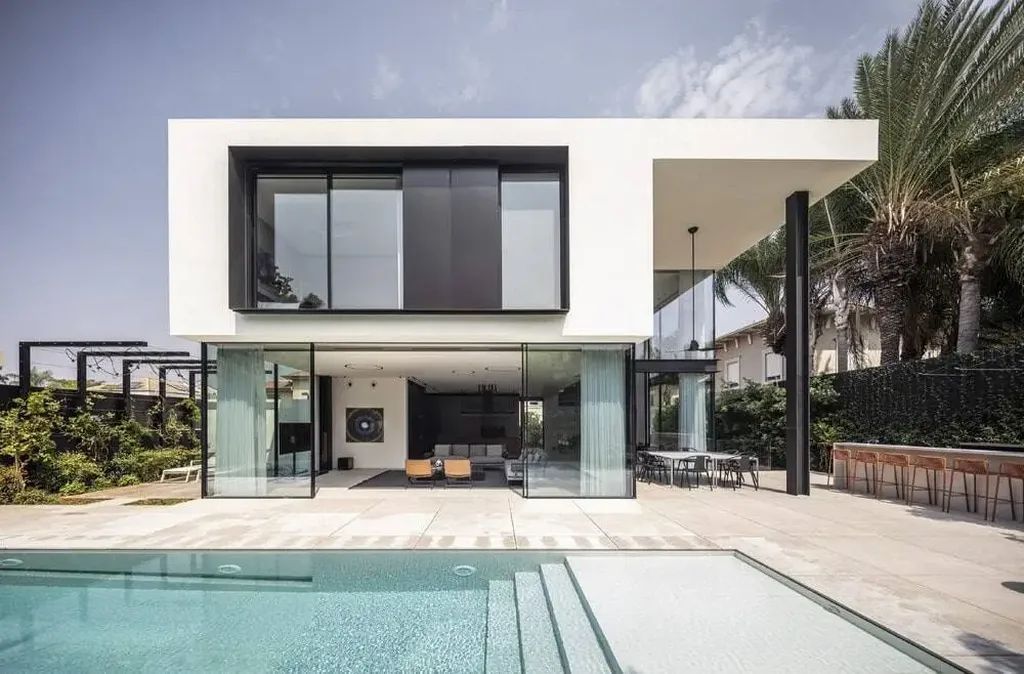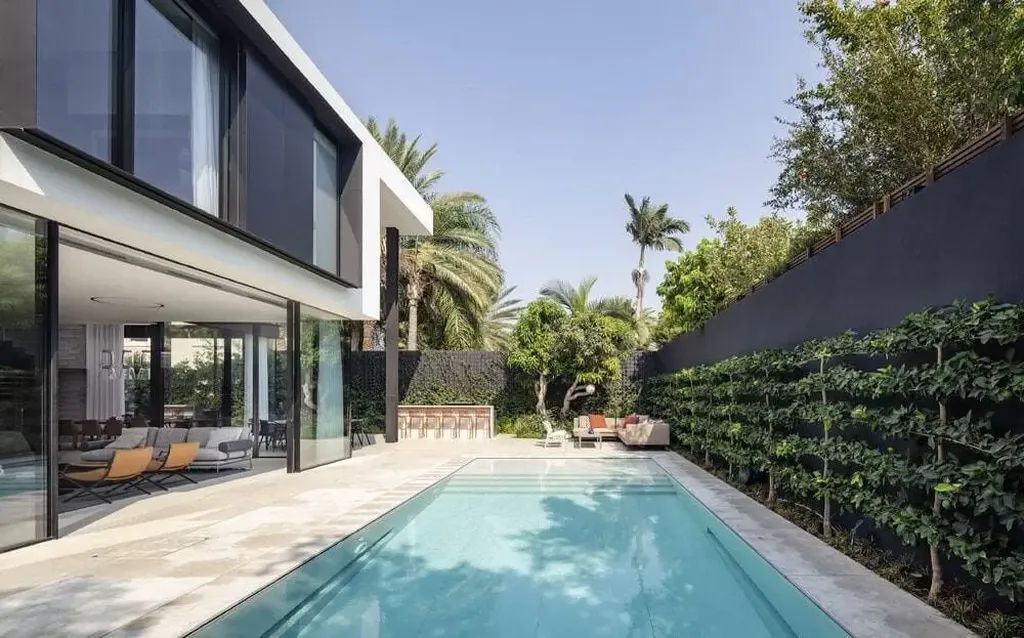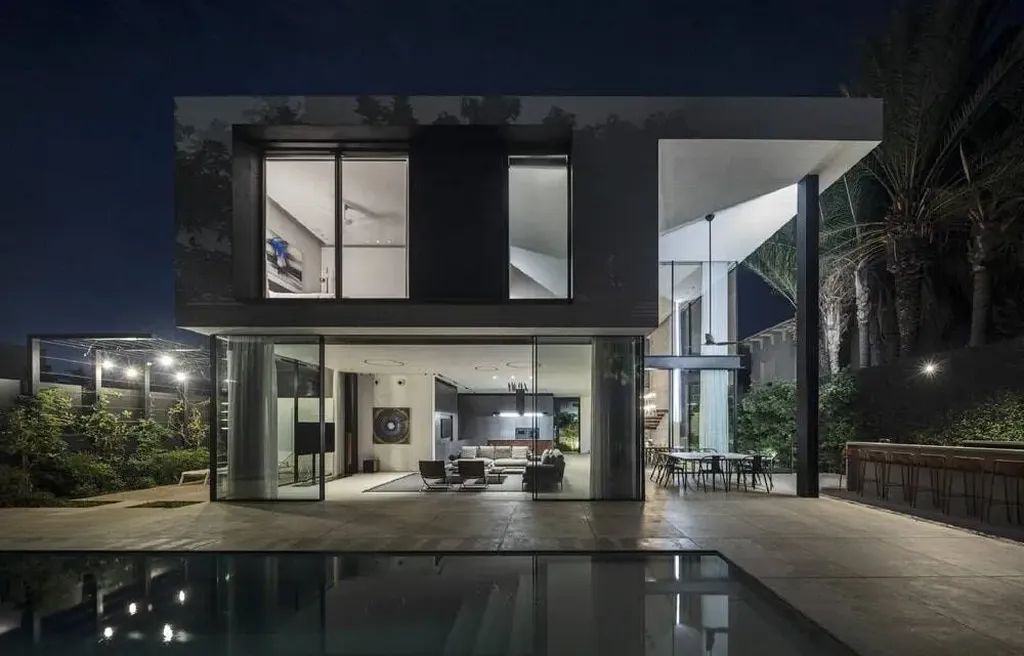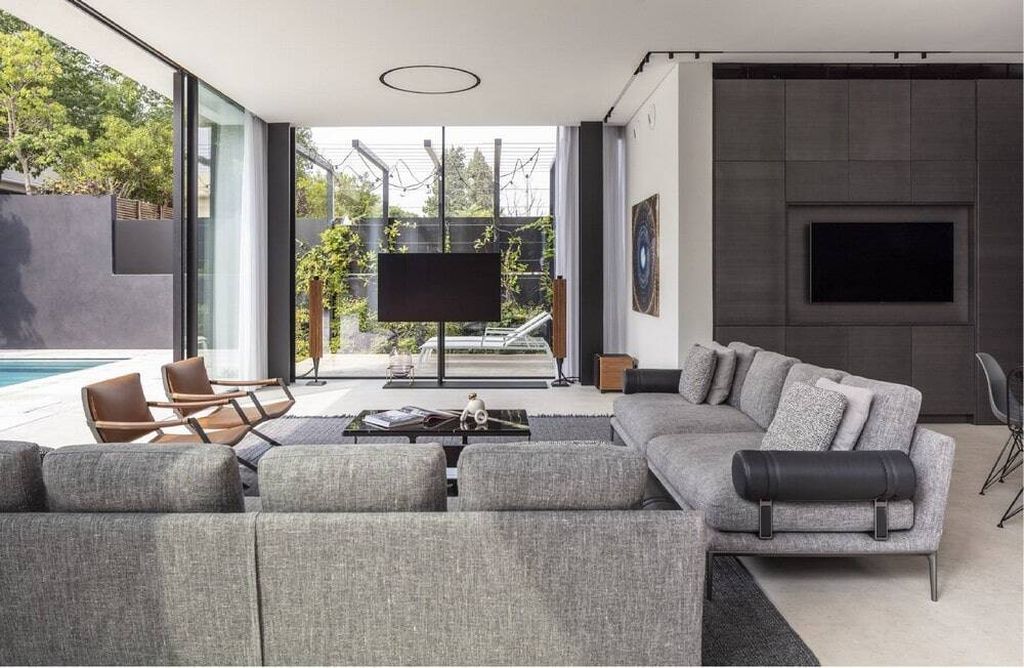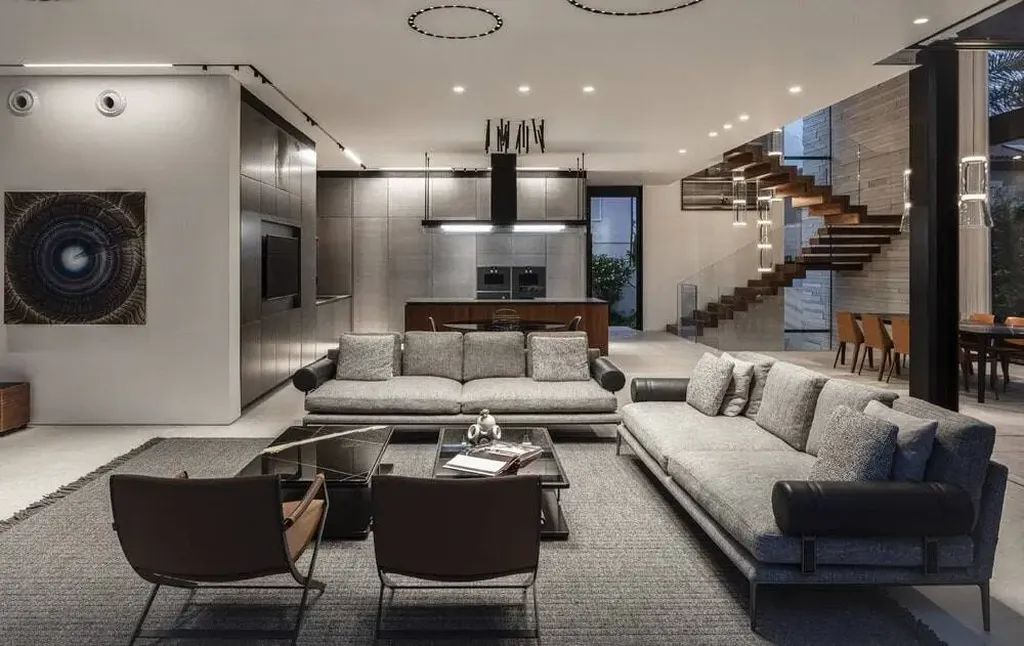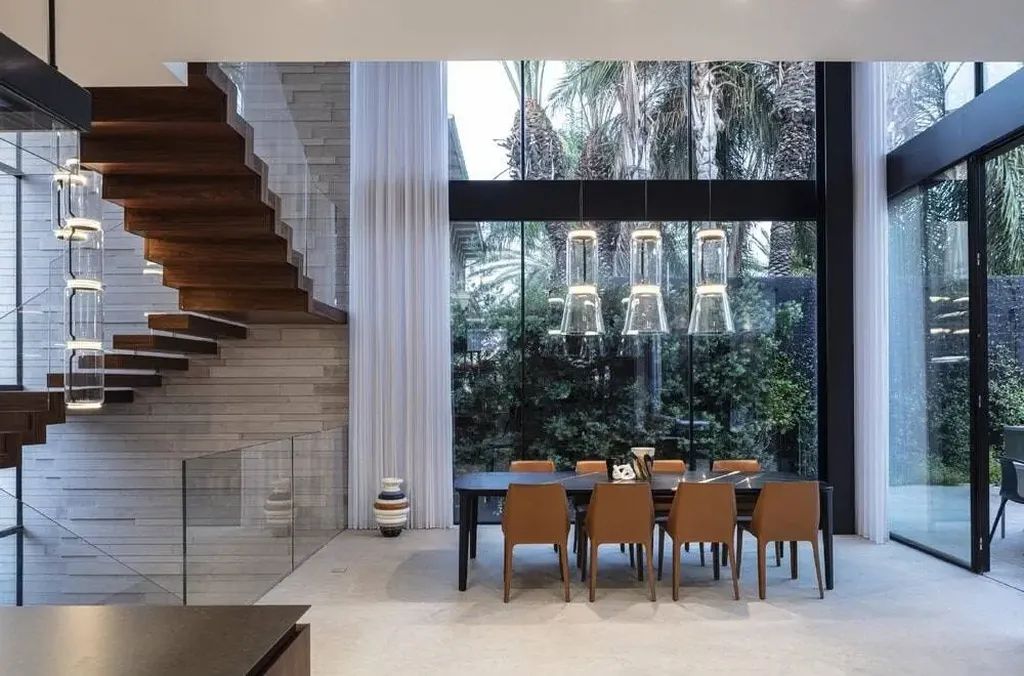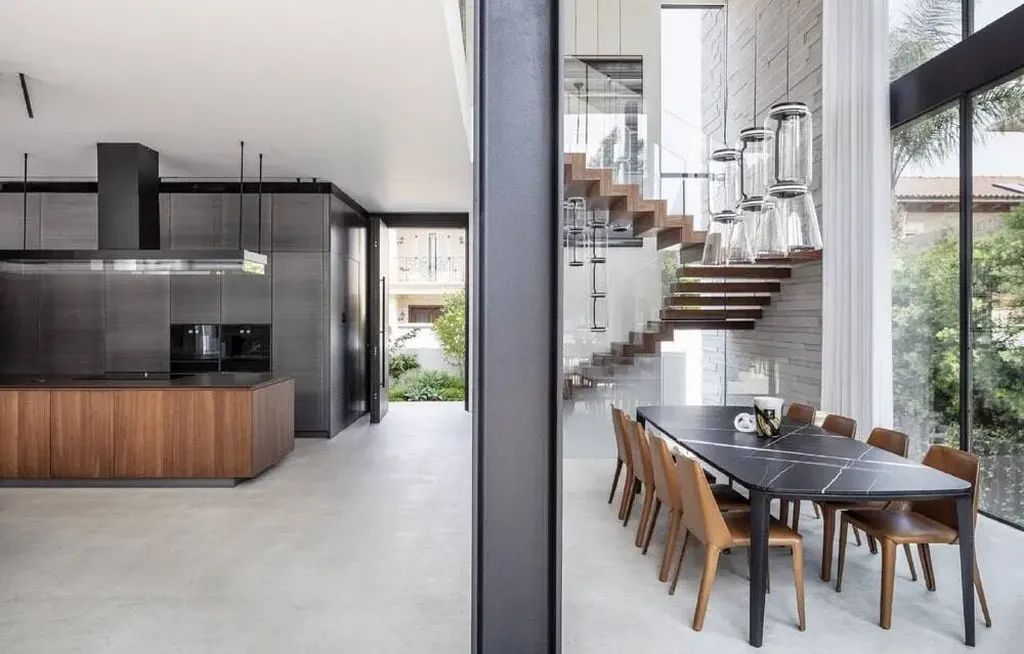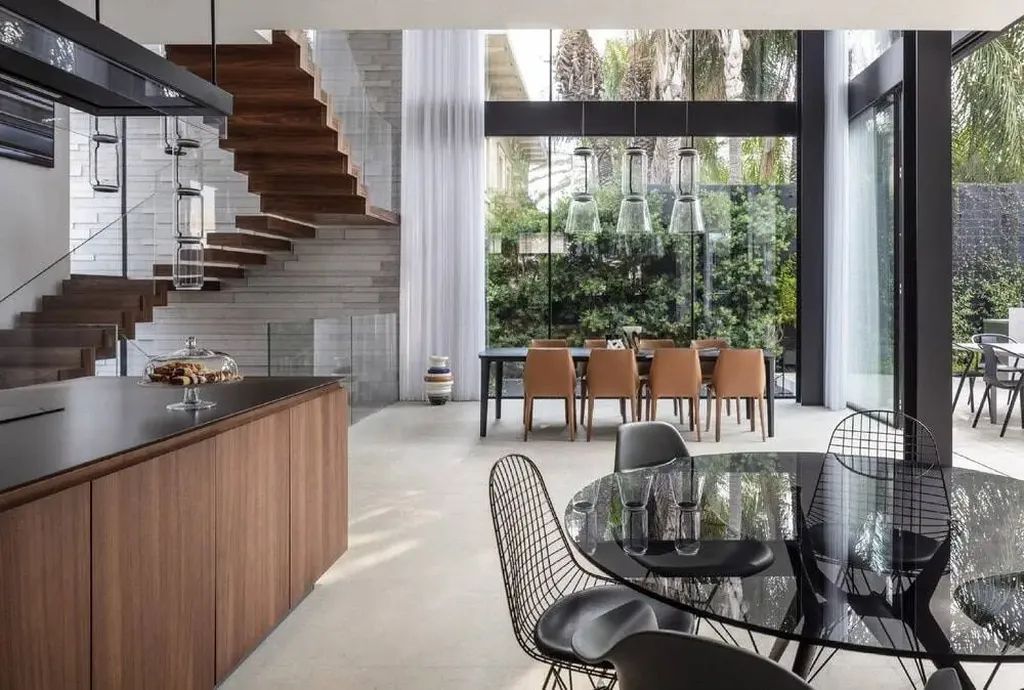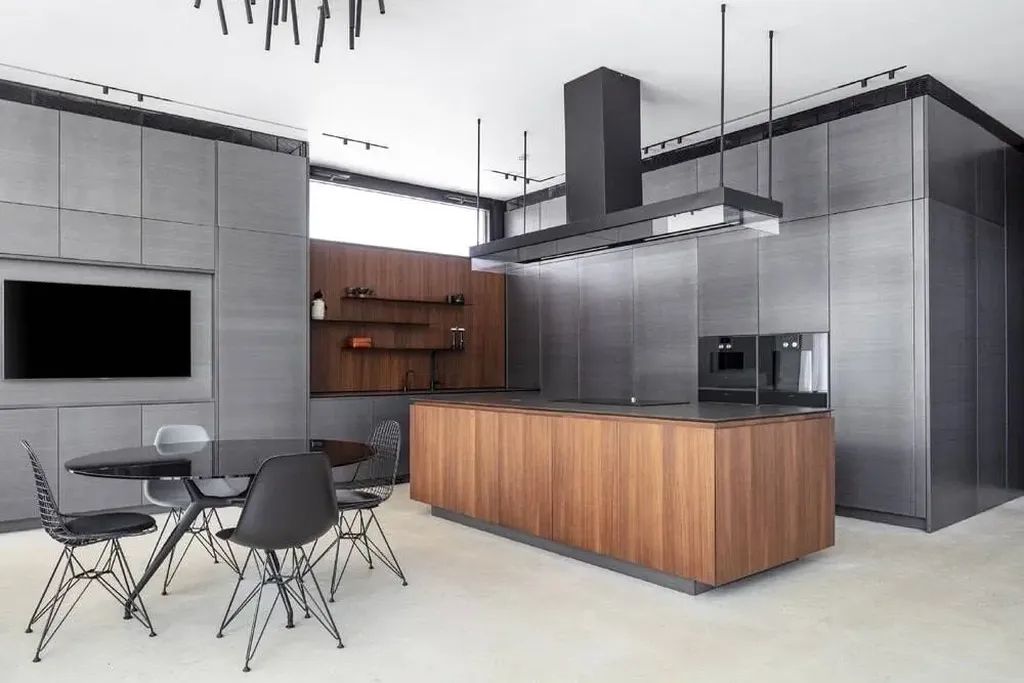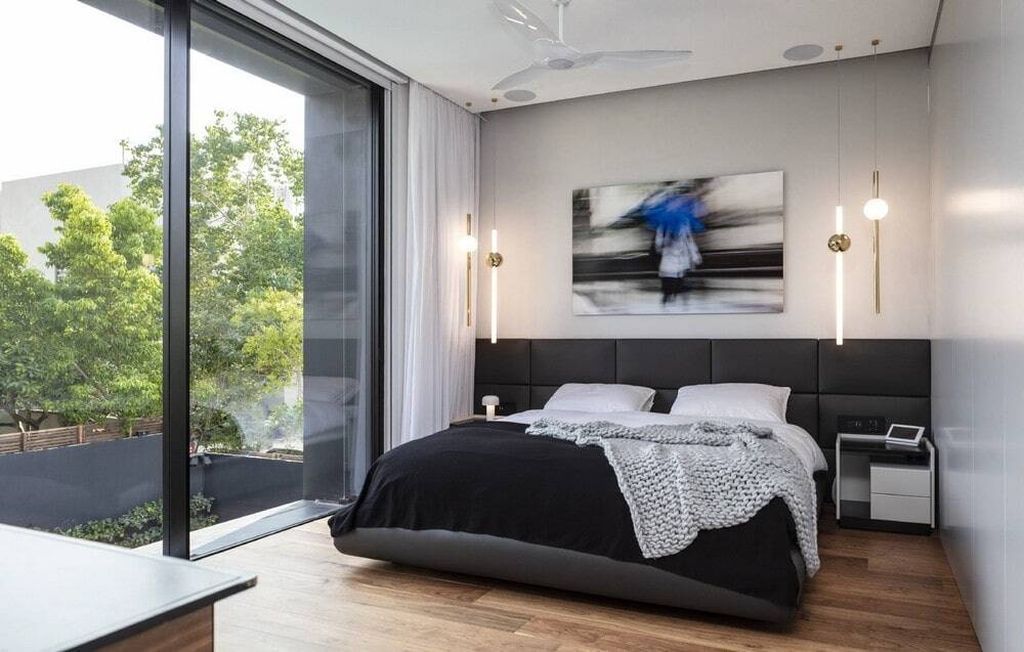 The S5 House Gallery:
Description: A thin black iron ribbon envelops the house in Hod Hasharon, embodying the gift that its owners return to every time they come home.
The S5 house designed for a refined couple and their 3 children. Who came to the project equipped with knowledge about innovations and construction technologies coupled with a vision for a unique design that spawned a fruitful dialogue with the architect.
In this 500 square meter plot, architect Raz Melamed plays masses and transparencies. Which hide behind meticulous architecture and an interesting and harmonious combination of materials.
Photo credit: Amit Geron| Source: Raz Melamed Architect
For more information about this project; please contact the Architecture firm :
– Add: Ahad AaAm 39 65784 Tel Aviv, Israel
– Tel: +972 52-848-9290
– Email: [email protected]
More Tour of Houses here:
---