Date of Publishing:

21 Bedroom Inspiration – Best Designs This Year
There is no denying the importance of privacy and individuality in your bedroom. This is a cozy and relaxing place for you to unwind after a long day at work or with your family. That is why we always spend the majority of our time looking for decorating and furniture ideas for our own rooms. A bedroom inspiration is a room with a unique color scheme, decoration, and lighting. Check out this article and enjoy the great photos if you want to experiment with the latest furniture.
1. Warm Color Inspiration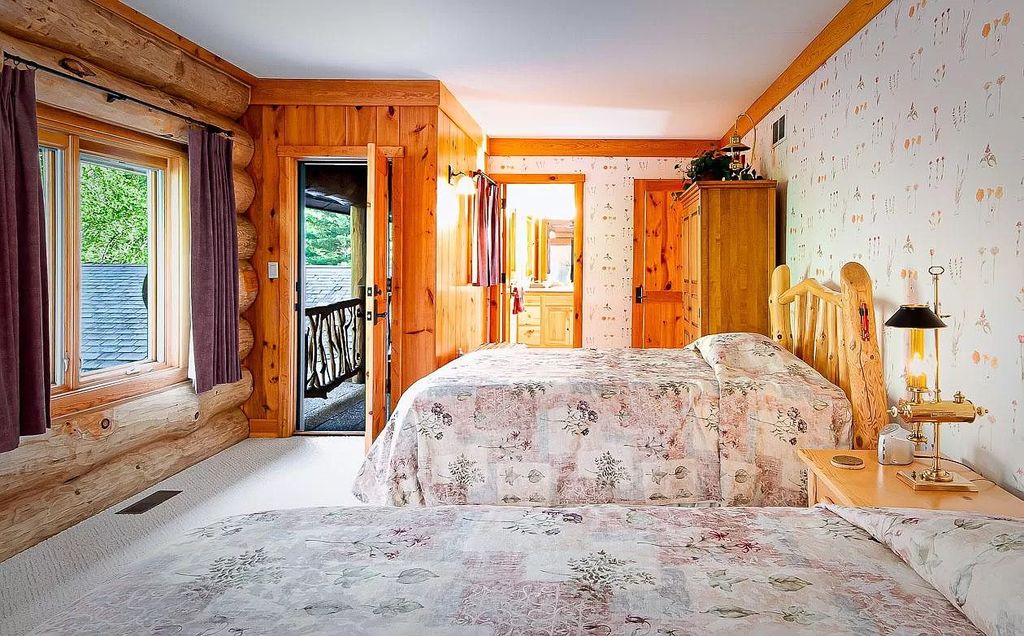 Use wooden wall panels to add warmth to the space. Interior designers are always aware of how to use wall papers to enhance and introduce new colors. Stunning Retreat of Unparalleled Design and Quality of Craftsmanship in Watersmeet Listed at $8.5M
2. Joyfully Hanging Curtains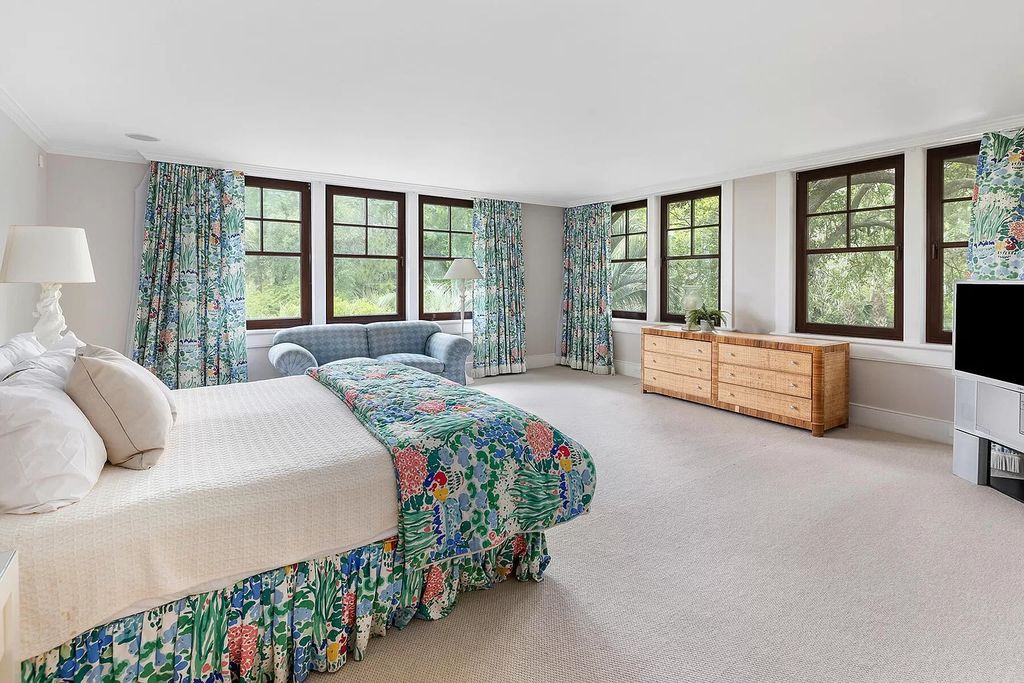 Color harmony is always required in design. The appearance of colorful curtains in a white bedroom space is always a way to create accents. Color can be added to the space even more by completing it with bedding sets. Providing an Uncompromising Beach Lifestyle Unique to Kiawah Island, This House Lists for $20,000,000
3. Create A Room In Earth Tones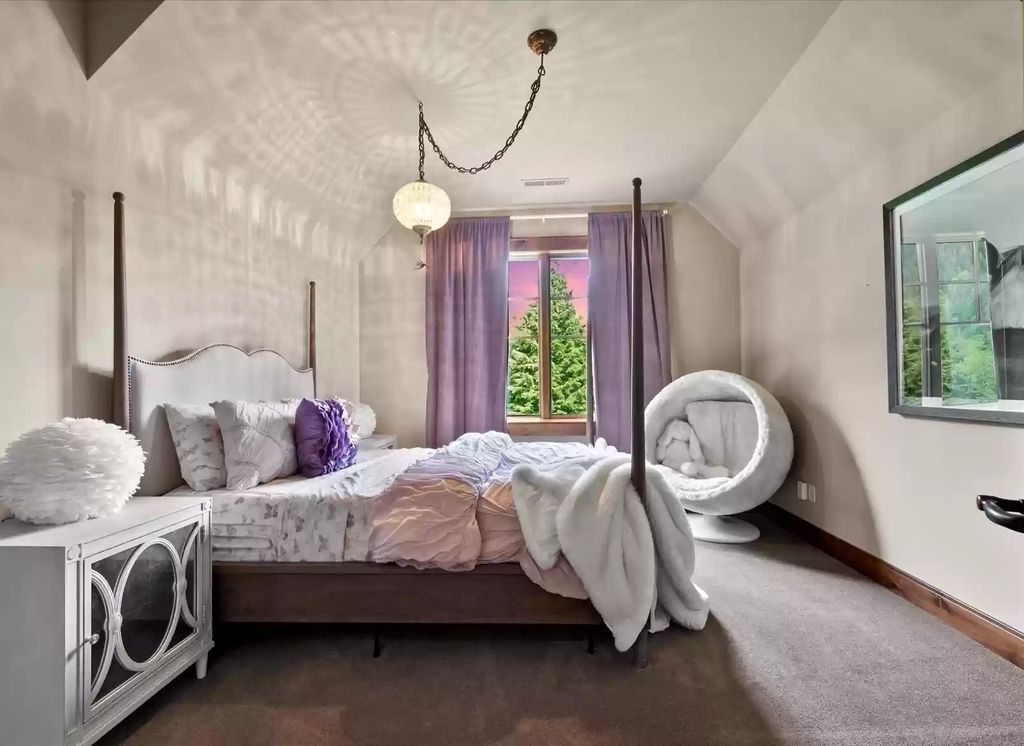 Choose a color that feels lighter and more relaxing for yourself from the large color palette. Each color has unique combinations. When the colors complement each other, everything becomes harmonious. This $4,250,000 Irreplaceable Jewel Offers Uncompromising Quality and Ultimate Serenity in Washington
4. Introduce Modern Bedroom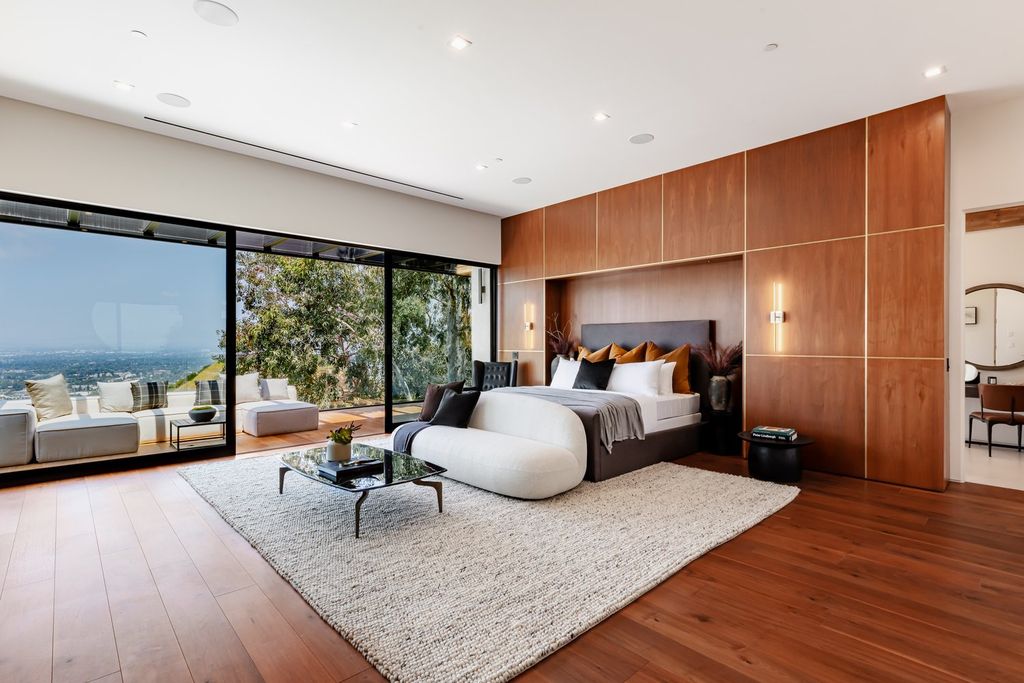 Using the right placement and lighting, the designer turned this bedroom into a focal point. Only a large glass door frame allows you to "embrace" the beautiful scenery outside. Snow white furniture and modern wooden walls are unmistakable. This Brand New $17,500,000 Sprawling Home in Beverly Hills Inspired by Nature and Centered in Tranquility
5. Set Up A Green Bed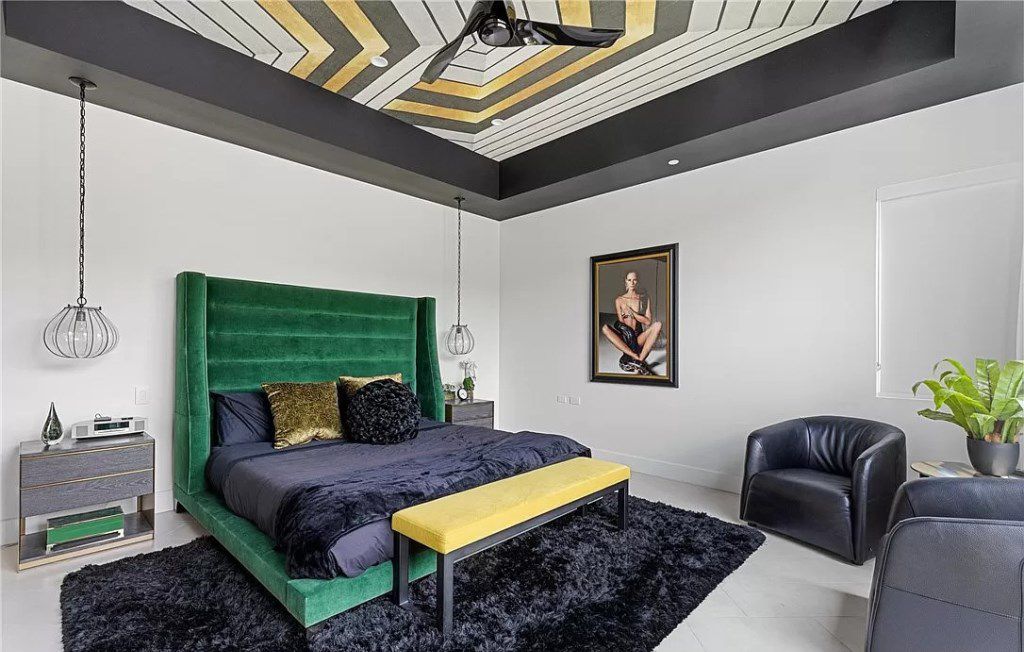 Add an artistic touch by incorporating a cobweb ceiling and a colorful bed. The focal point of this design is an enticing black fur rug and matching cushions. Silver pendant lights are also a must-have accessory. This $11,400,750 stunning Home in Nevada has the single best view in Las Vegas
6. Put up Red Wall Paneling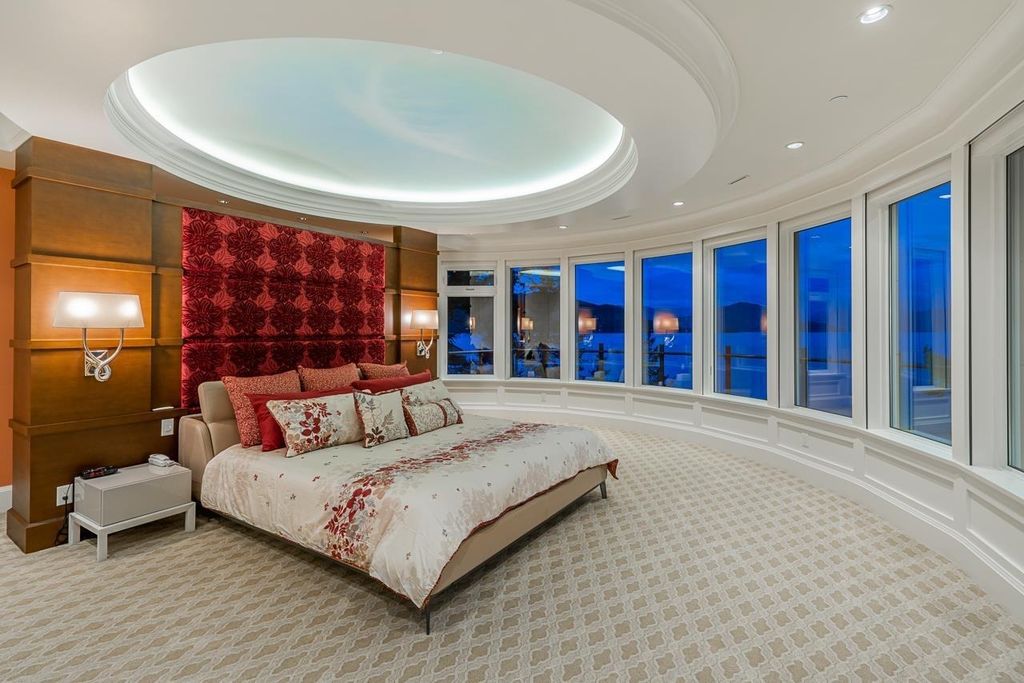 Allow the motifs on the headboard to stand out to break up the monotony of the white bedroom. This creates a highlight while also increasing the depth of the room. Fur rugs on the screen will help to add warmth. Extraordinary Gated Waterfront Estate in West Vancouver Asks for C$17,980,000
7. Enhance With A Glass Window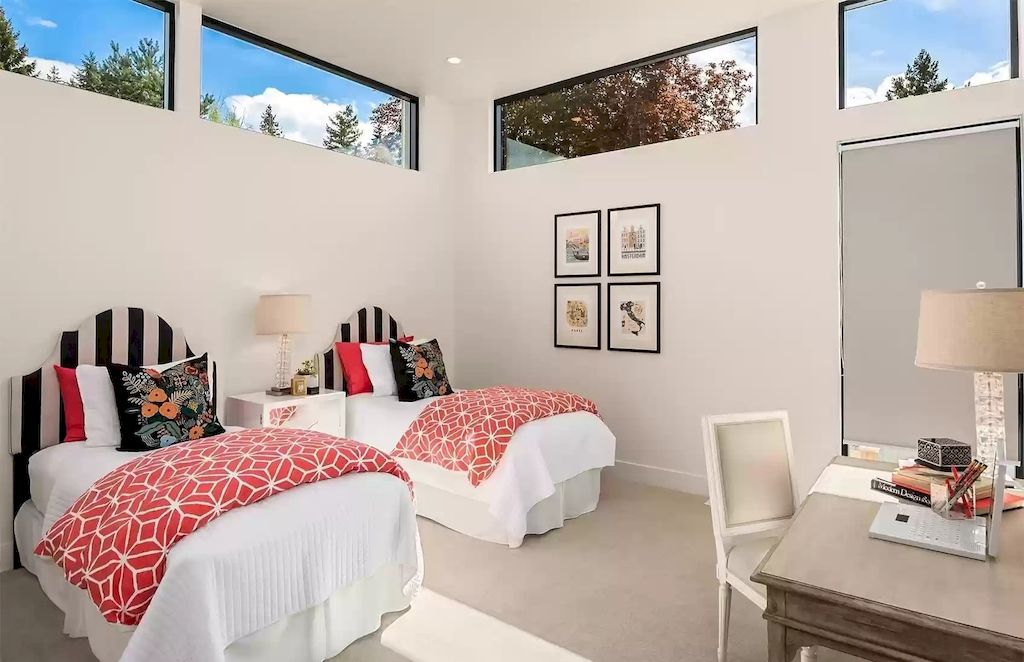 This is a black and white bedroom design, but it is anything but boring. Natural light enters the room through the glass windows. Decorative motifs add visual interest. This $9,280,000 Gem Exhibits Unparalleled Architecture and Exquisite Minimalism in Washington
8. Create A Statement View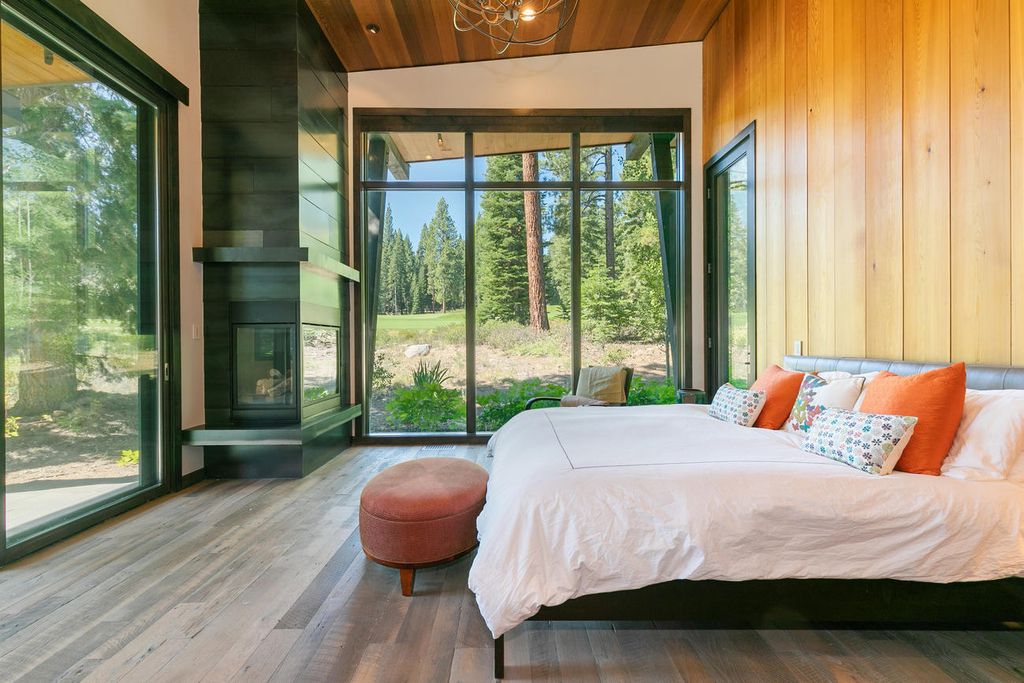 Wooden walls are always an option for making the bedroom more cozy and natural. Bold doors, large door sizes, and all glass can elevate the bold and modern. This makes it easier to enjoy your outdoor space.s, the designers chose wallpaper to add freshness to the space. This adds a touch of spring to the room. This $8,950,000 Stunning Contemporary Home in Truckee with Exceptional Outdoor Living Spaces
9. Create A Fantasy Space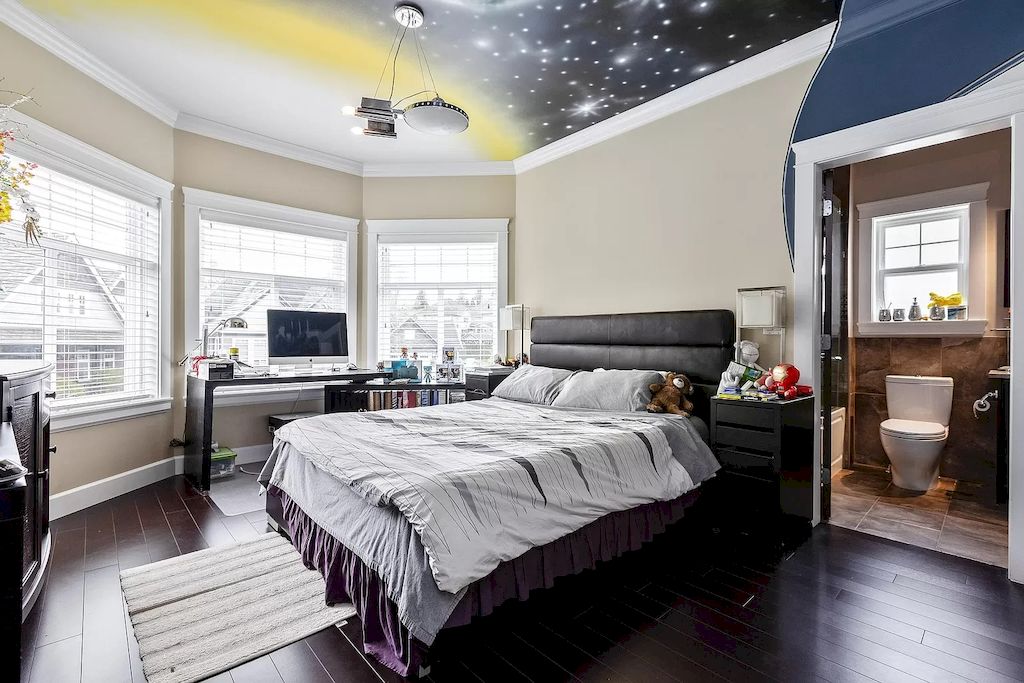 Take advantage of the wonderful ceiling paint if you enjoy exploring the universe or owning beautiful flower gardens. Sometimes just adding some wallpaper with the right texture is enough to make a room stand out. Don't forget to carefully select the interior, such as the chandelier in this design, as this is the best choice for the overall space. This C$3,799,000 Stunning Luxurious Estate is Truly a Great Entertaining Home in Surrey
10. Use The Architecture Of A One-story House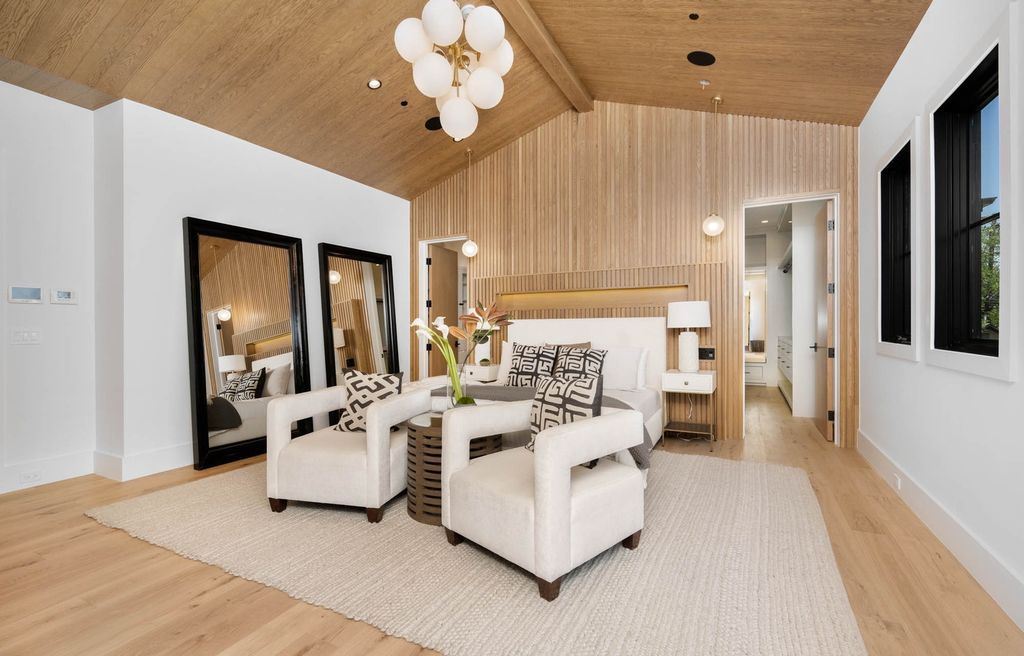 If you live in the US suburbs and prefer the architecture of single-story houses, prioritize wooden house designs. A bedroom still uses common materials and decorations found on commercial floors, but it is not boring. Color harmony and a reasonable layout are important considerations. Stunning Brand New Construction Home in Encino with An Expansive Open Floor Plan hits The Market for $5,749,950
11. Consider A Bedroom In Black And White.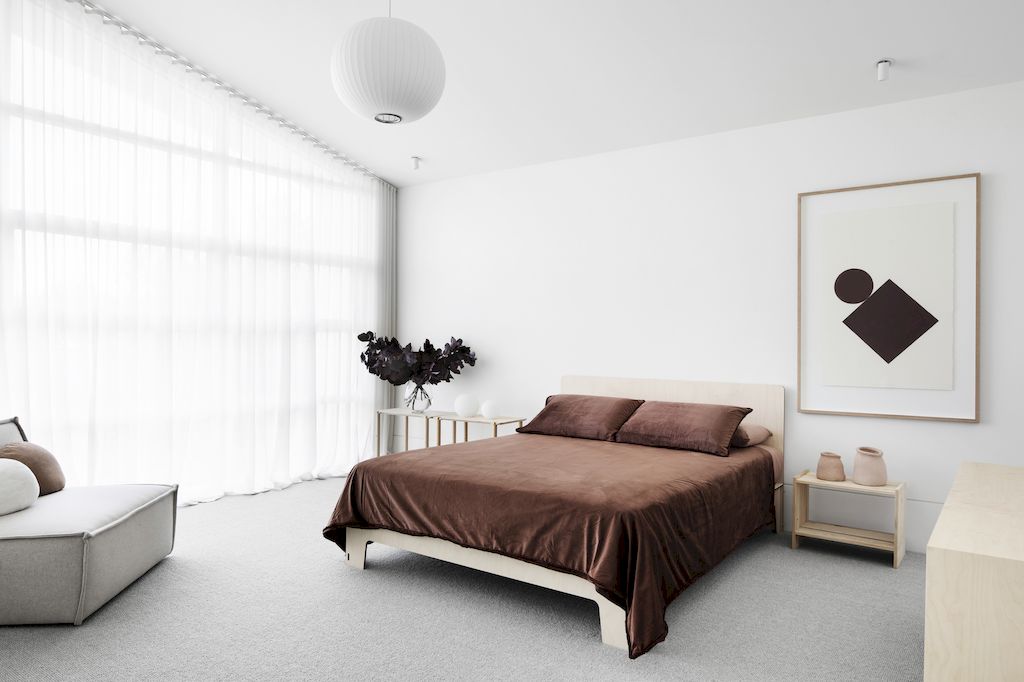 Enhance your design with geometrically based artistic architecture. Choose white tones that are appealing but not too bright. There are also black and brown colors to help balance the space. Modern Family Home, Kellett Street House by C.Kairouz Architects
12. Bring An Extra Panel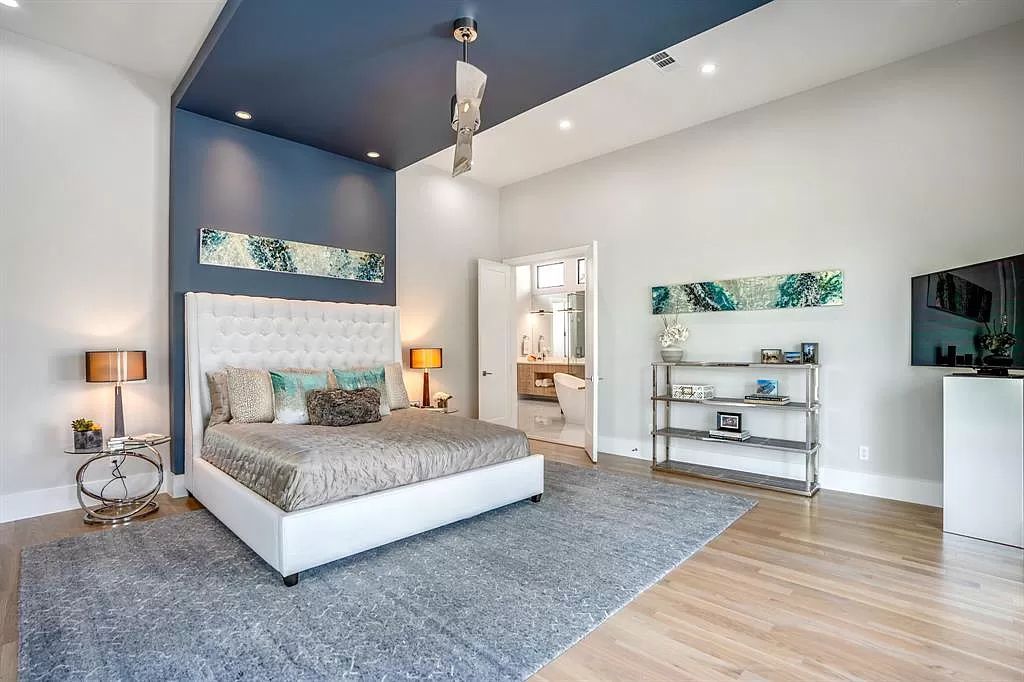 If you know more about architecture, a bed with a simple accent will become the focal point. The metal interior will add youthfulness and modernity with its glossy paint covering the entire space. This is a classic bedroom design. This $3,600,000 Contemporary Home in Houston is The Epitome of Modern Luxury with Amazing Features
13. Choose A Minimalist Bedroom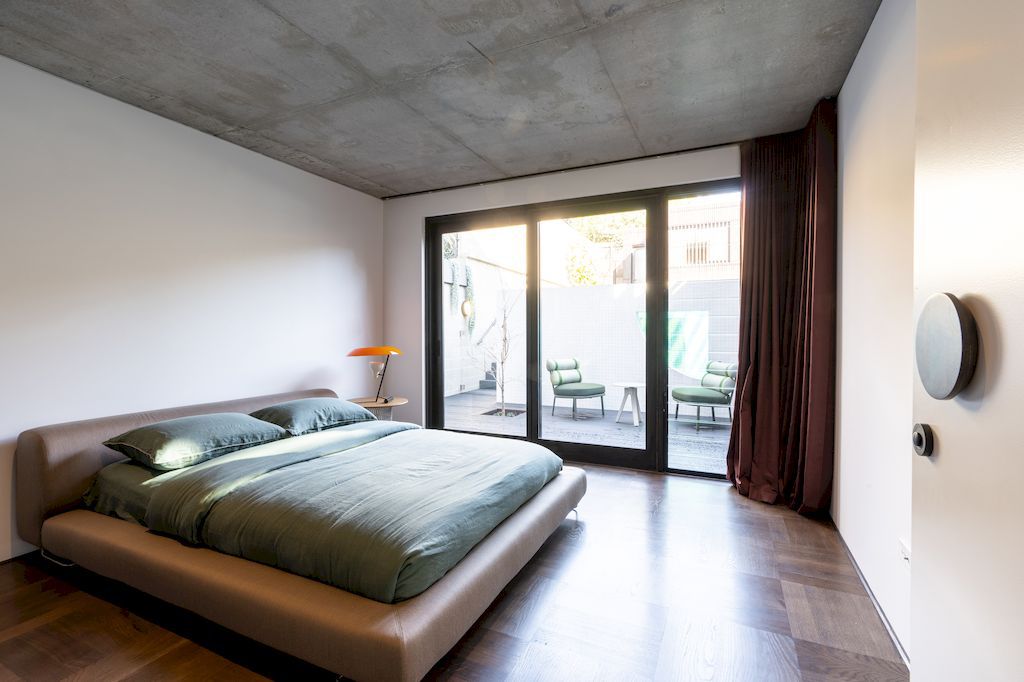 Limit the installation of lights around the room and only add the main furniture to promote the cozy and private element of your bedroom. A deep paint color is another tip for achieving this minimalist bedroom. Shutter House, inspiring & forward thinking home by State of Kin + Mobilia
14. Embrace Furniture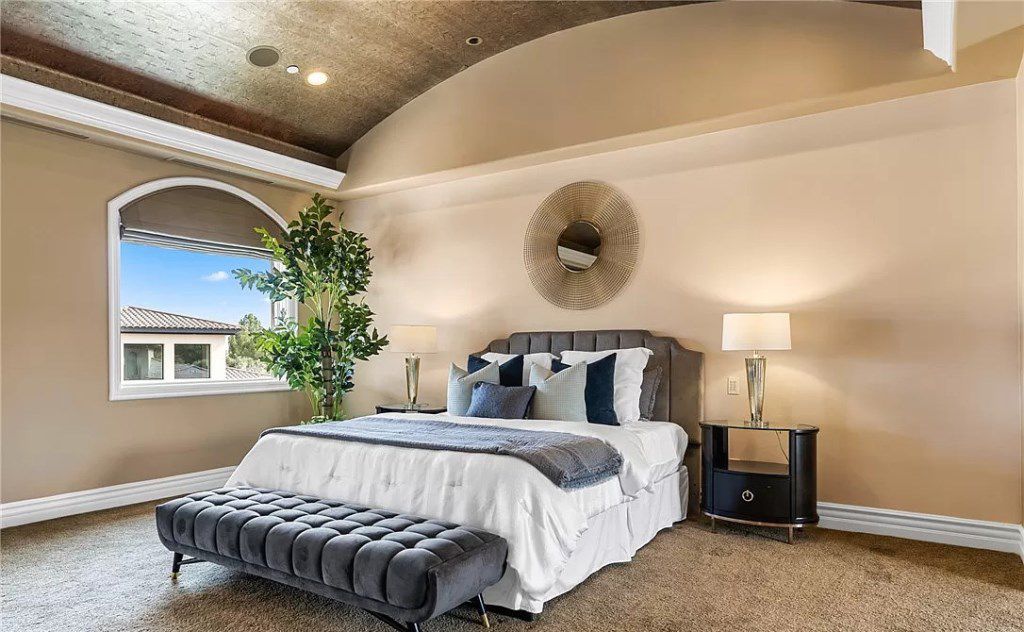 Don't be concerned if you want a one-of-a-kind bedroom in which to express yourself. There are many earth-inspired bedrooms available, but most designers prefer a farmhouse or country style. This is an example of a modern bedroom inspiration design. This $4,200,000 Stylish Two Story Custom Estate in Nevada has oasis style backyard
15. Make Use Of Wall Paper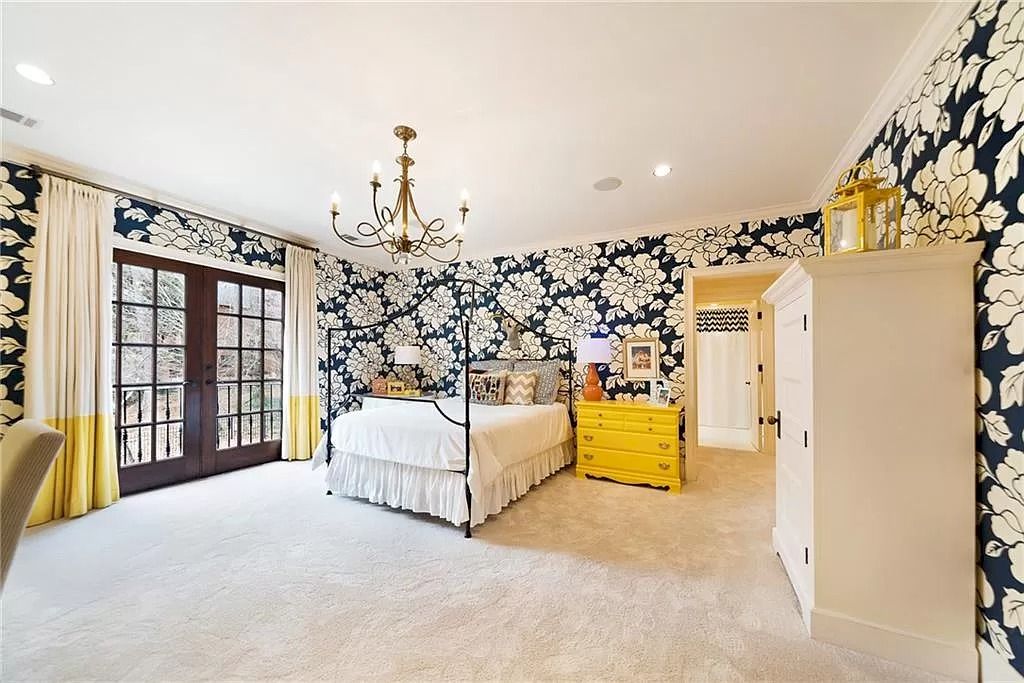 Use wallpaper to make the rooms gleam and rich in details. This is the most straightforward way to change and refresh your space. This tip is also frequently applied to luxury ideas. Coveted Home in Georgia of Unmatched Construction and Thoughtful Design Listed at $3,250,000
16. Try The Fantastic Art Painting
When it comes to "content" design, the resonance effect of art paintings cannot be overlooked. These can simply be decorations that add color to the room. However, if they know how to coordinate with the space, the art painting will become attractive item in the room. Newly Built Modern Farmhouse in Napa with Exceptional Custom Finishes on Market for $10,000,000
17. Test The Blue Trend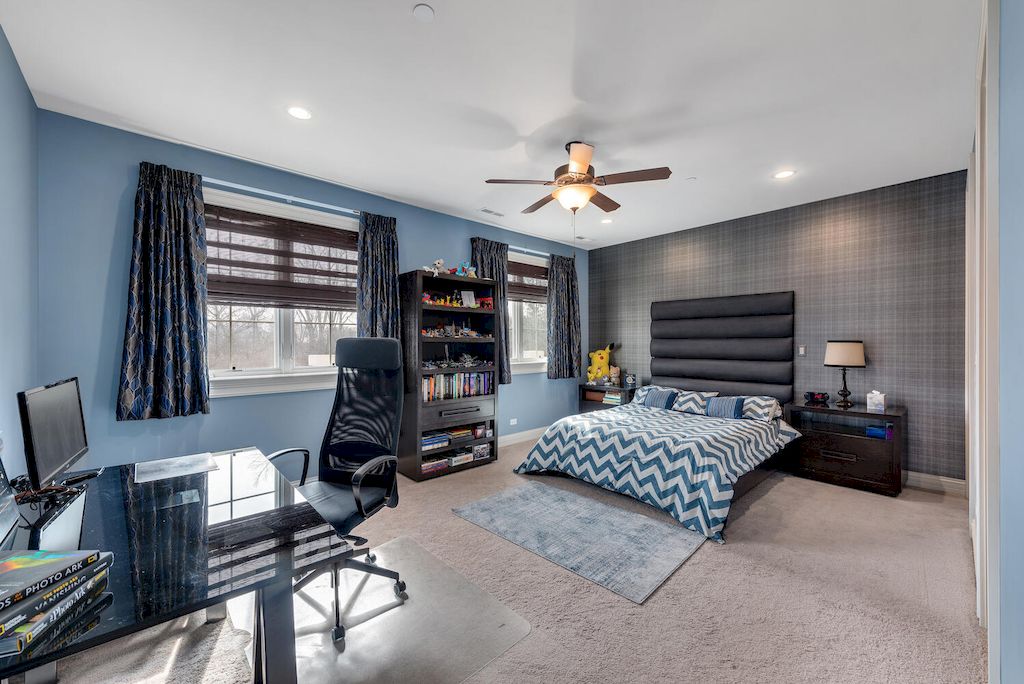 Blue and gray are two luxurious paint colors to use in your bedroom. The highlights of this room are expensive silk curtains and a modern working table. This $3,375,000 Exceptional Residence in Illinois Features Perfect Interior and Construction Quality
18. Bedroom Inspiration For Child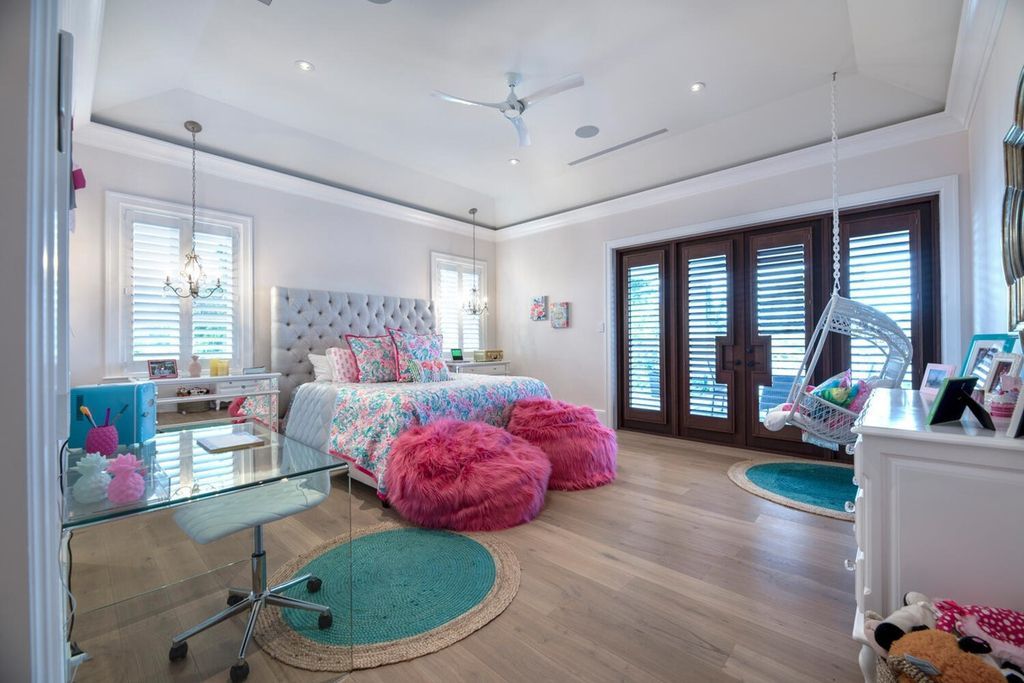 If you want to decorate your bedroom with your princesses, please see the design above. When it comes to having a sweet bedroom, the pink tone should not be overlooked. A swing chair will provide a relaxing environment for the entire family. Magnificent Custom Built Home located on A Breathtaking Lot in North Palm Beach Asking for $14,900,000
19. Combined With Foam Walls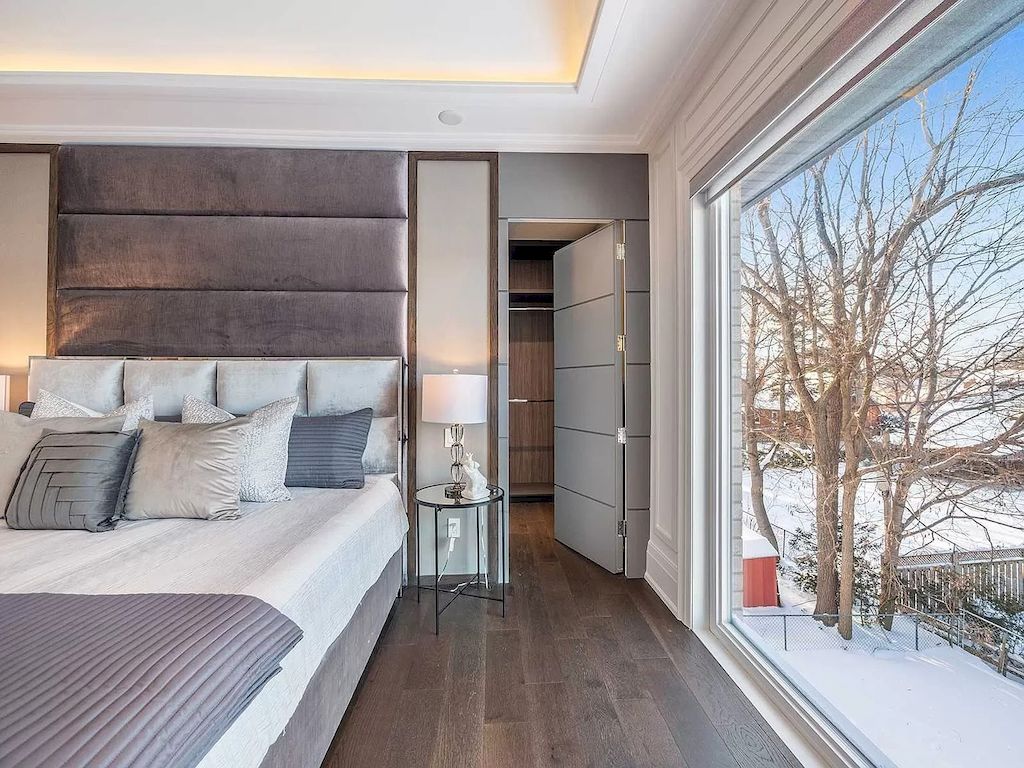 Using wall foam in the design of bedrooms in cold regions of the United States is no longer unusual. This serves as a decorative element as well as a means of keeping the house warm. This material will show the "warmth" it emits regardless of the color tone used. Spectacular Award Winner Custom Home in Toronto Asking for C$4,388,000
20. Opt For Luxury Bedroom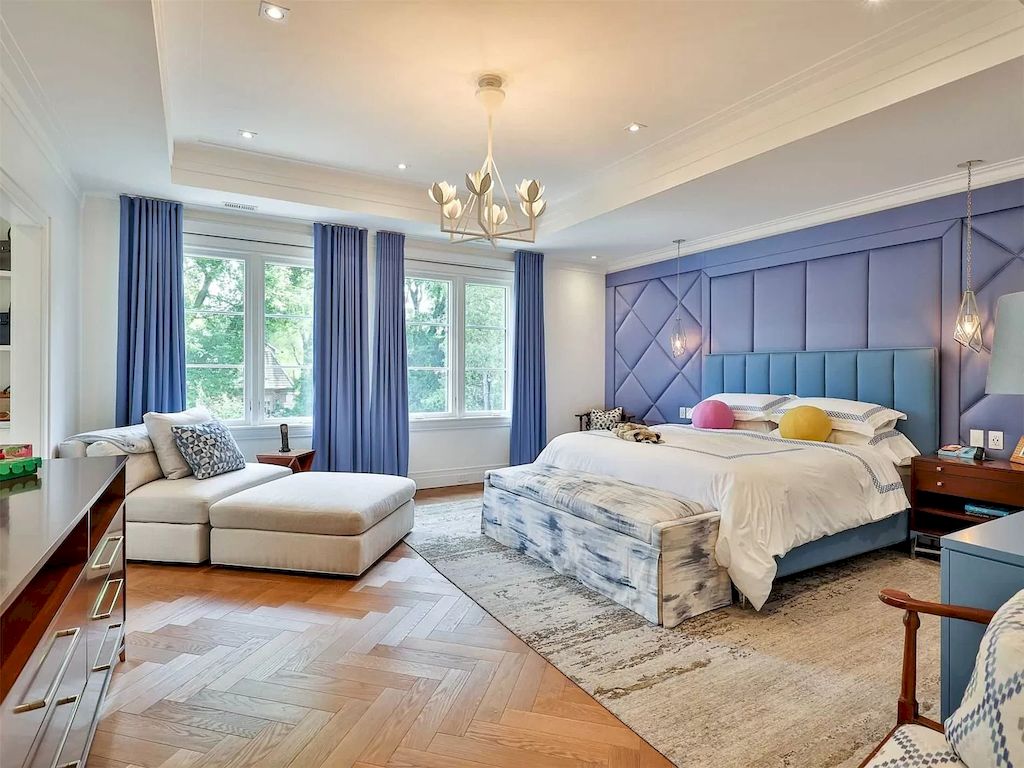 Whatever the circumstances, color is always a design inspiration. Even in the bedroom, you can pick your favorite colors from the palette without regard for trends or exclusions. More specifically, when they combine with light and space, the room will become unique. Contemporary Georgian Masterpiece in Toronto on the Market at C$8,750,000
21. Take Advantage Of The Luxurious View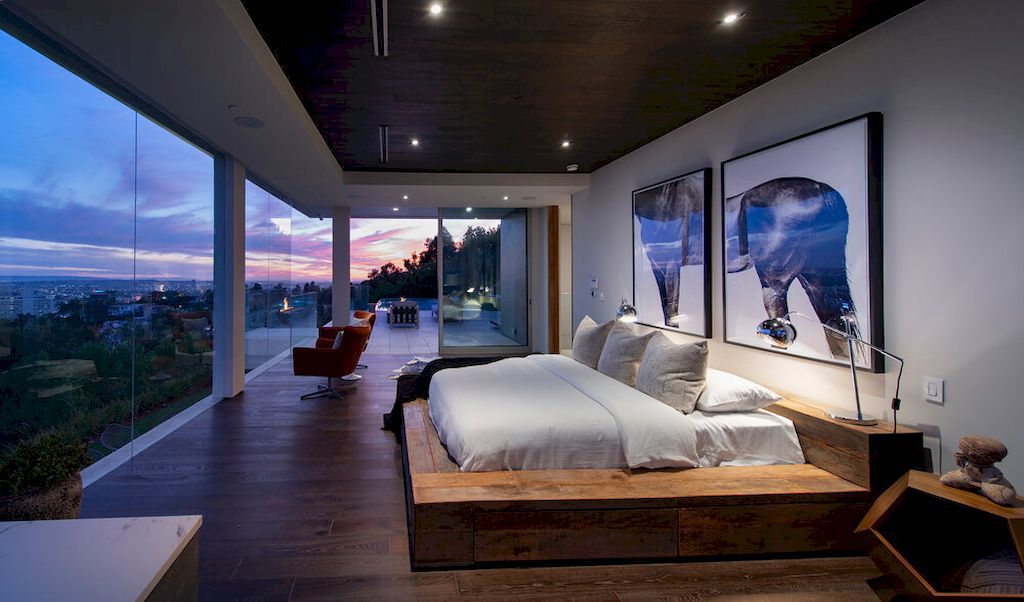 A king size bed and a variety of extra throw pillows will give your bedroom a hotel feel. When entering this room, you cannot ignore the part about enjoying the beautiful view. Luxury Modern House Los Tilos in Los Angeles by Whipple Russell
I hope you found some inspiration from these ideas. We've selected and compiled bedroom ideas in every color and style to help you create the cocoon of your dreams. There's no need to be too picky; the most effective methods are those that combine the simplest and best elements. So, to have more ideas, you can learn more boho bedroom ideas.
More Ideas For Bedroom:
---
Thousand of high quality images of Living room and more you can see at Livingroom Gallery.