Date of Publishing:
Brilliant Bedroom Themes
Luxury ideas. Although designing a bedroom is a complex and highly individualized process, there are a few crucial steps you can take to get started. The first step is choosing bedroom themes. This can be motivated by a variety of things, such as a specific color scheme used in a piece of art, or a piece of furniture from a particular era that you especially enjoy, or you can start from zero by making a virtual mood board on Pinterest. You may use this information to guide the rest of your bedroom decor once you've decided on your preferred color scheme and aesthetic.
1. Pastel Shades – New England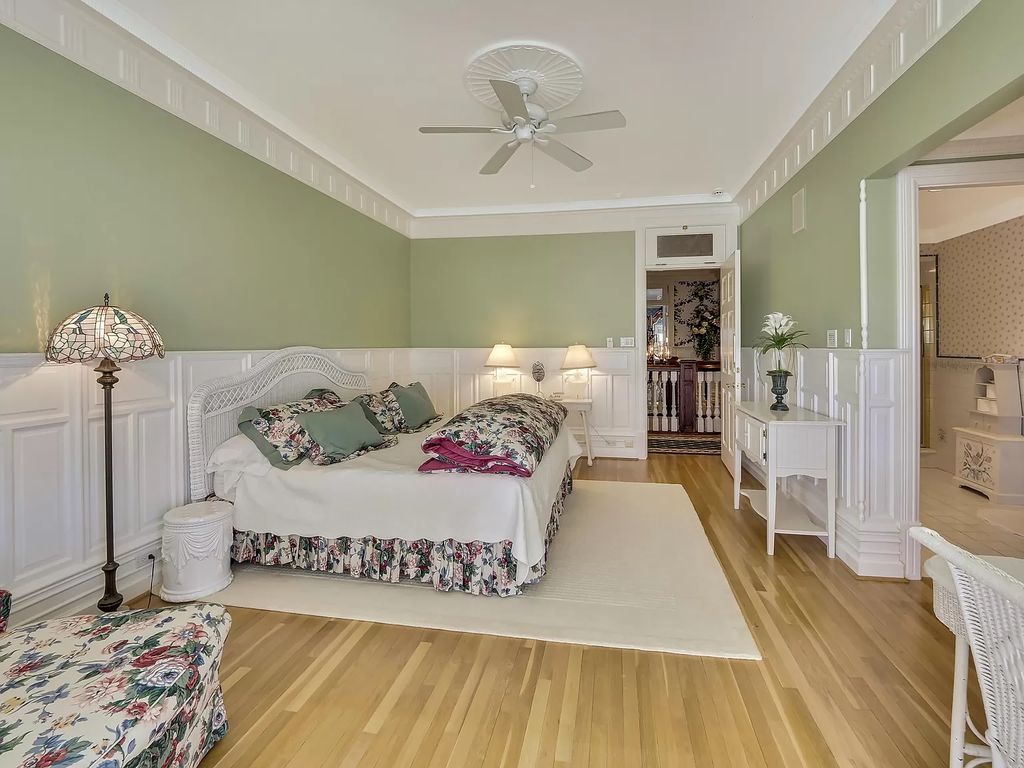 Utilize a sophisticated, grown-up interpretation of maritime style to capitalize on the coast's eternal allure. The stately estates of the Kennedy, Astor, and Vanderbilt families, as well as rustic beach bungalows furnished with cheery accents, all come to mind when thinking about New England style. But comfort is what all of this ultimately boils down to. Naturally, you don't have to reside in New England to include some of this traditional American design in your home. Whether you reside in a Manhattan flat or a California ranch, it is simple to incorporate the classic components into any bedroom. Recognizable Home in Michigan with Panoramic Views of Mullett Lake Sells for $5,950,000
2. Industrial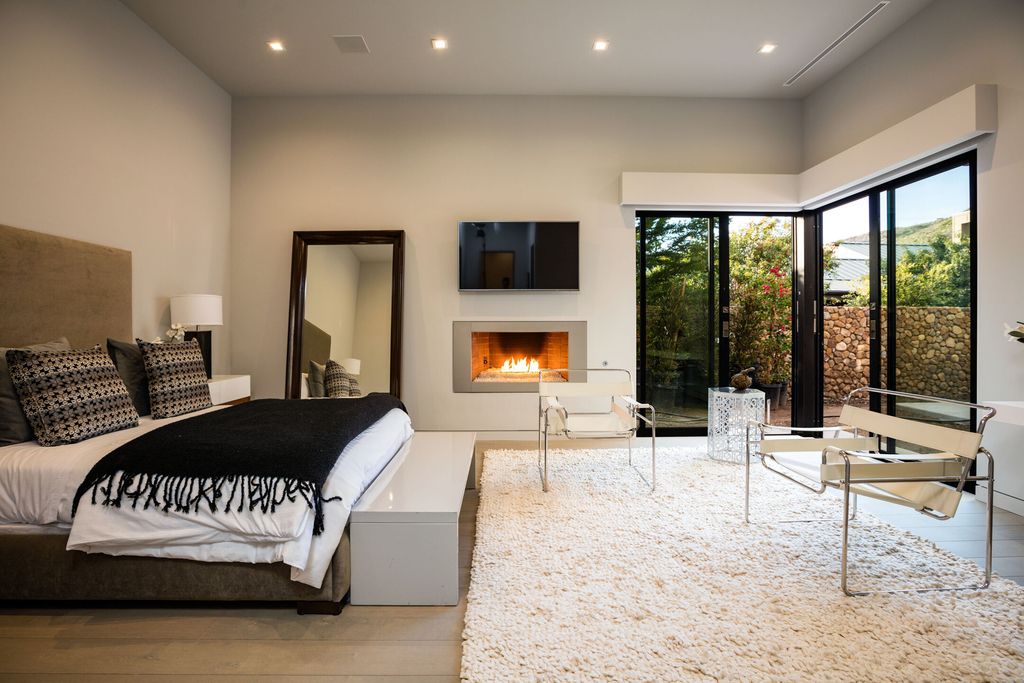 Thankfully, the minimalist and industrial design trends that are currently popular are much cozier. However, texture, surface finish, and soft color that add character and are simple to live with have replaced the clean lines and fuss-free finish. Modern engineering skills have helped breathe fresh life into materials that were previously out of style, as evidenced by the simple lines that display intelligent engineering, form, and finish. This $16,995,000 Resort Style Villa in Malibu showcases Modern Elegance and Stylish Design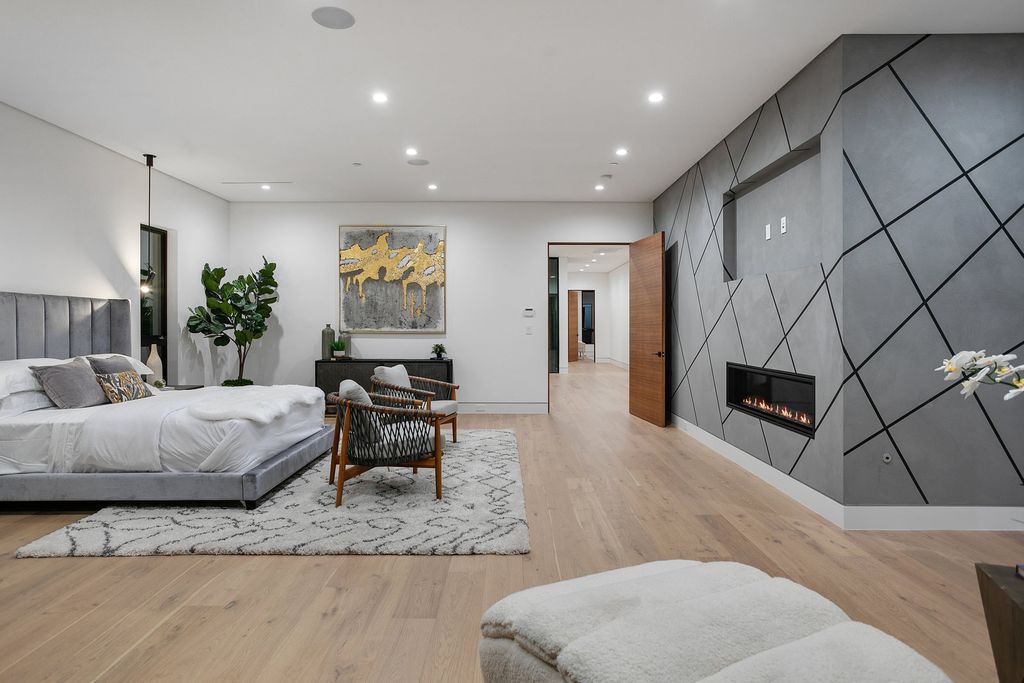 Scandinavian design is popular for various reasons, including the clean, uncluttered, uncomplicated rooms and the successful fusion of form and function that results in visually beautiful yet useful bedroom decor. One of these spaces, with its blend of simple lines, a light and airy atmosphere, and natural materials, has enduring appeal. This $4,995,000 Los Angeles Home is the Crown Jewel of Beverly Grove
4. Bohemian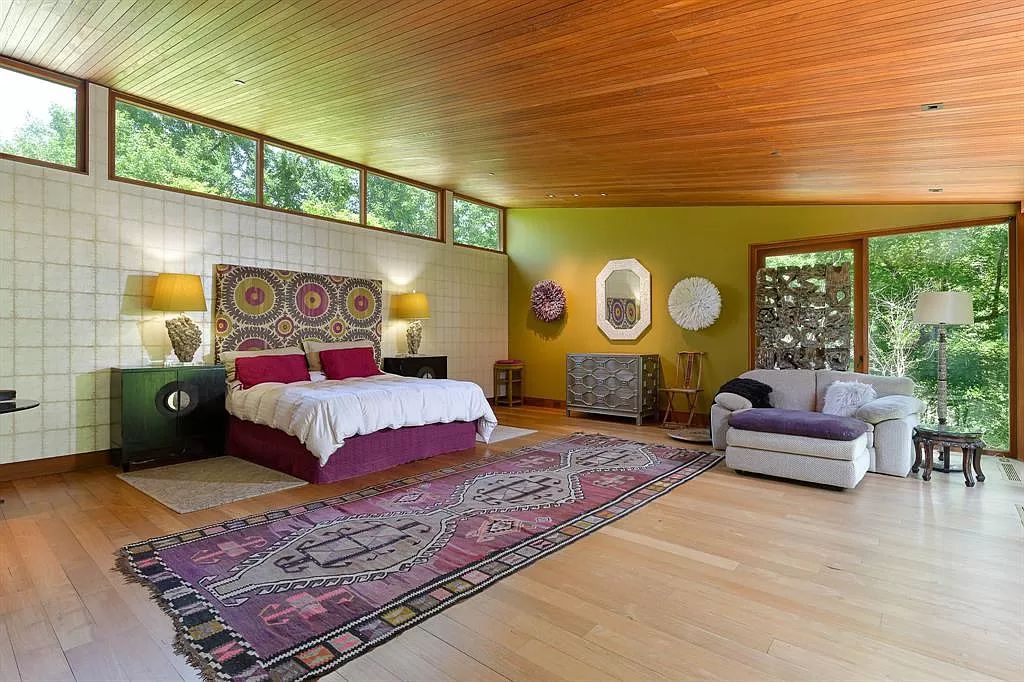 Bohemian bedroom designs, which were popular in the 1970s when rattan furniture, bright colors, and indoor plants were in vogue, are making a comeback. If you're unsure, start by taking a look at your clothes as we typically express ourselves better via our wardrobes than through our residences. Is the pattern and color a riot? If so, you might consider yourself to be a maximalist. This $4,250,000 Extraordinary Home in Dallas with Finishes from Around The World
5. Modern Farmhouse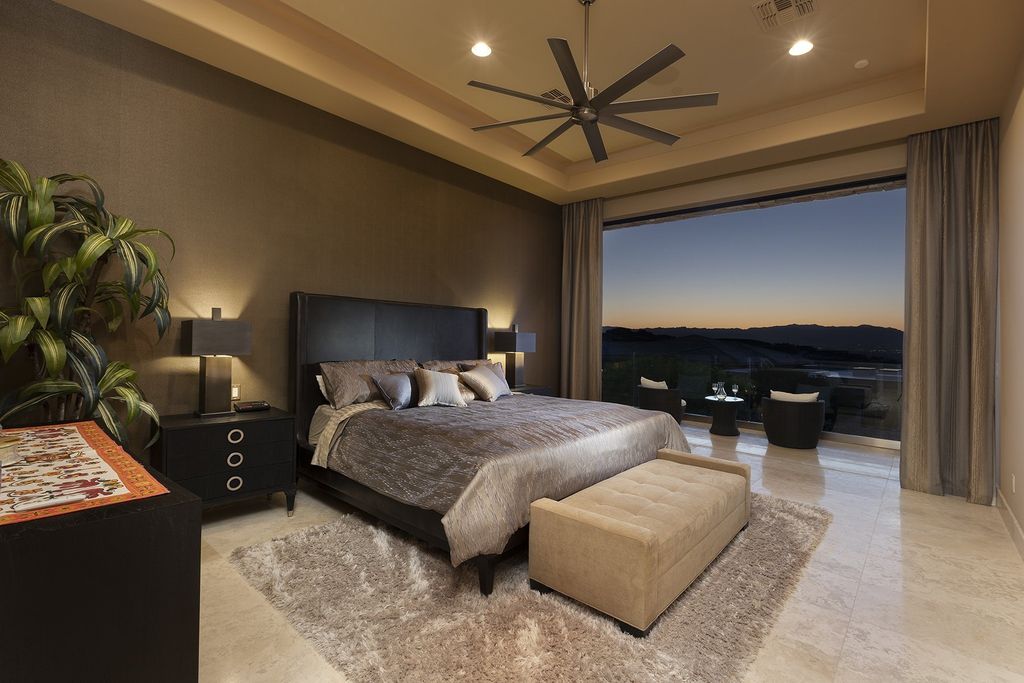 This style cannot exist without the modern component. Because the modern farmhouse is the rustic design updated for today, everything is meticulously built. This bedroom's design shouts coziness. For us, layering, patterning, and the use of color are the keys to achieving a cozy atmosphere with a modern farmhouse style. Opening up ceilings to reveal the rafters and utilizing the height is one way to achieve this appearance. Beautiful Modern Custom Home in Henderson with Sweeping Strip Views for Sale at $3,750,000
6. Pillows and More Pillows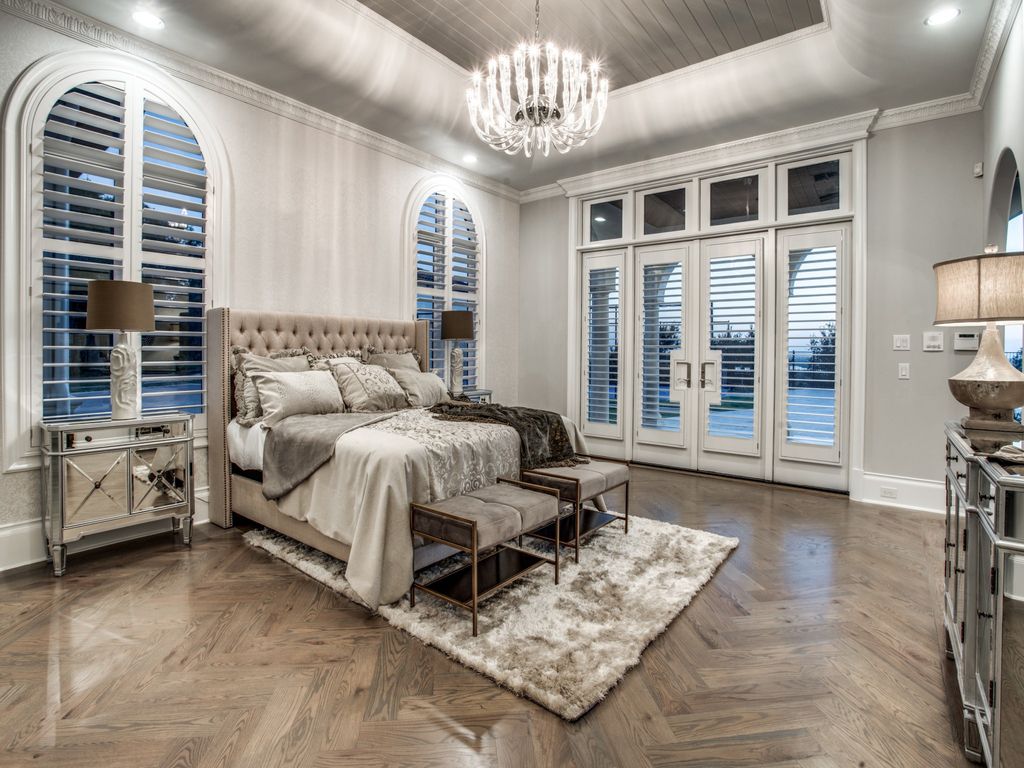 Nothing in this world is cozier than a luxurious bed stuffed to the gills with pillows. This kind of bed practically begs for you to get in. We advise pursuing cozier pillows that are equally adorable and comfortable. While there is no requirement that you justify the quantity of pillows on your bed, at least in this case they will serve a functional purpose. An Elegantly Intimate Estate in Texas with Panoramic Views for Sale at $9,950,000
7. Numerous Blankets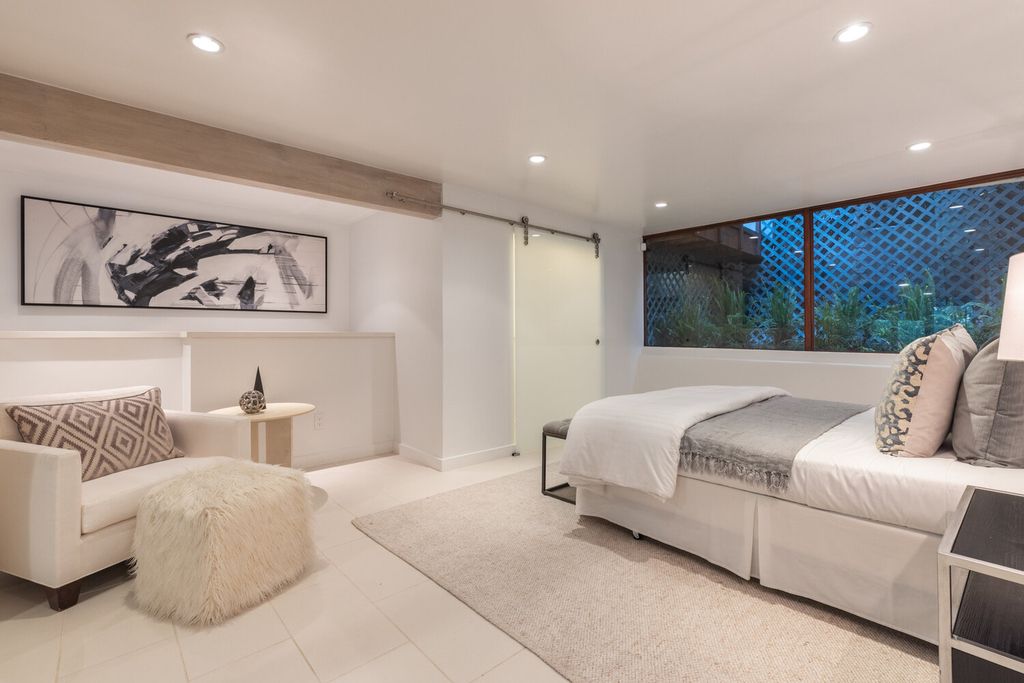 Layering throws on your bed will offer eye-catching dimension because there is no such thing as too many blankets (and the perfect nap location). Make the bed cozy with luxurious linen, lots of pillows, and a thick blanket or duvet because the bed should be a haven. Enjoy Endless Beauty of A $12,750,000 Contemporary Home in Santa Monica
8. Keeping It Minimal Doesn't Mean Boring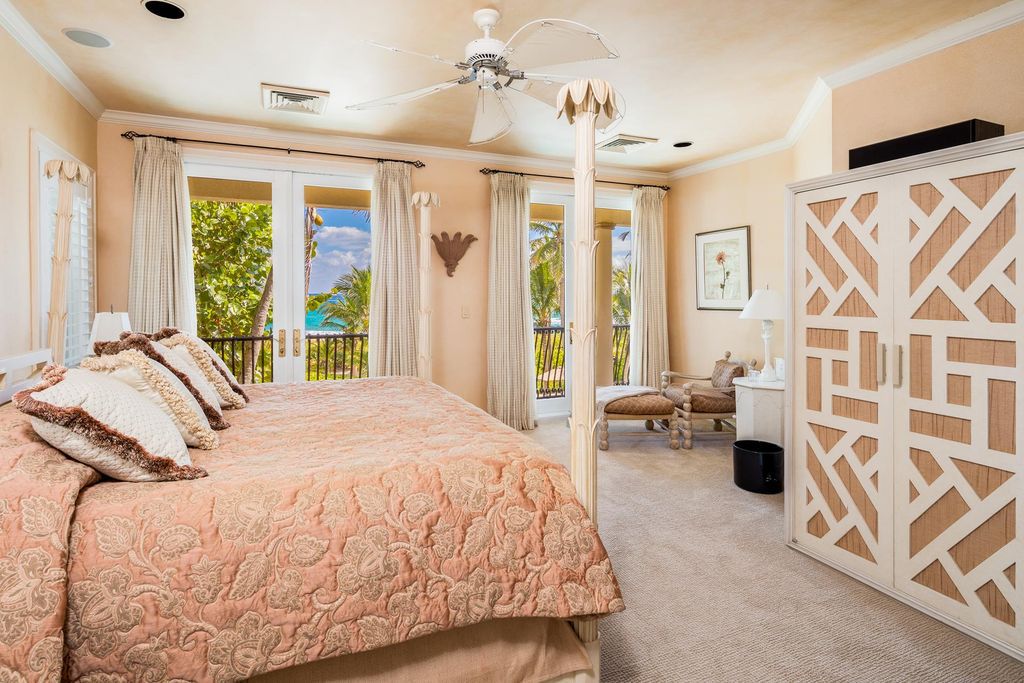 Put a few sought-after pieces in the room that will speak for themselves. Bring on the enchanting pink scalloped bed frame. You may add uniqueness and appeal to your space while maintaining an understated atmosphere by adding stand-alone objects, such as an attractive nightstand or an unusual lamp fixture. Sumptuous oceanfront residence in Florida with dramatic Atlantic Ocean views
9. Window Coverings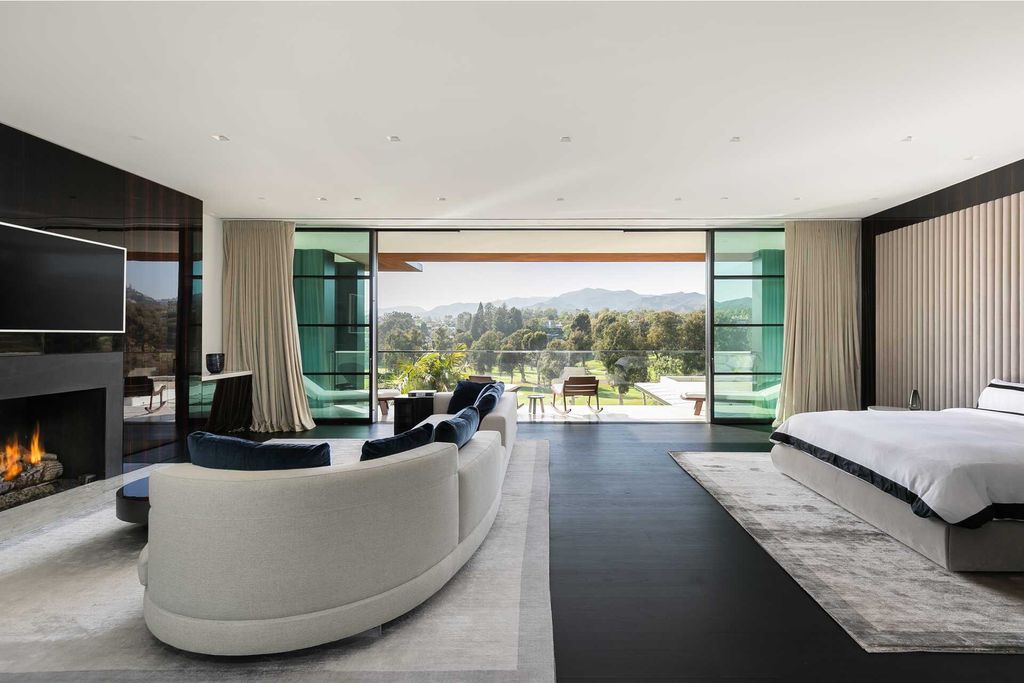 With bare, chilly windows, one of the main ways to prevent a bedroom from feeling cozy and comfortable is. If you want coziness, don't skimp on window coverings. Another recommendation for large windows is to Avoid using drapes with a bold pattern. When drawn, they shouldn't dominate the scene or throw the room's balance off. The Most Extraordinary Contemporary Mansion in Santa Monica comes to Market at $90,000,000
10. Insert Area Rugs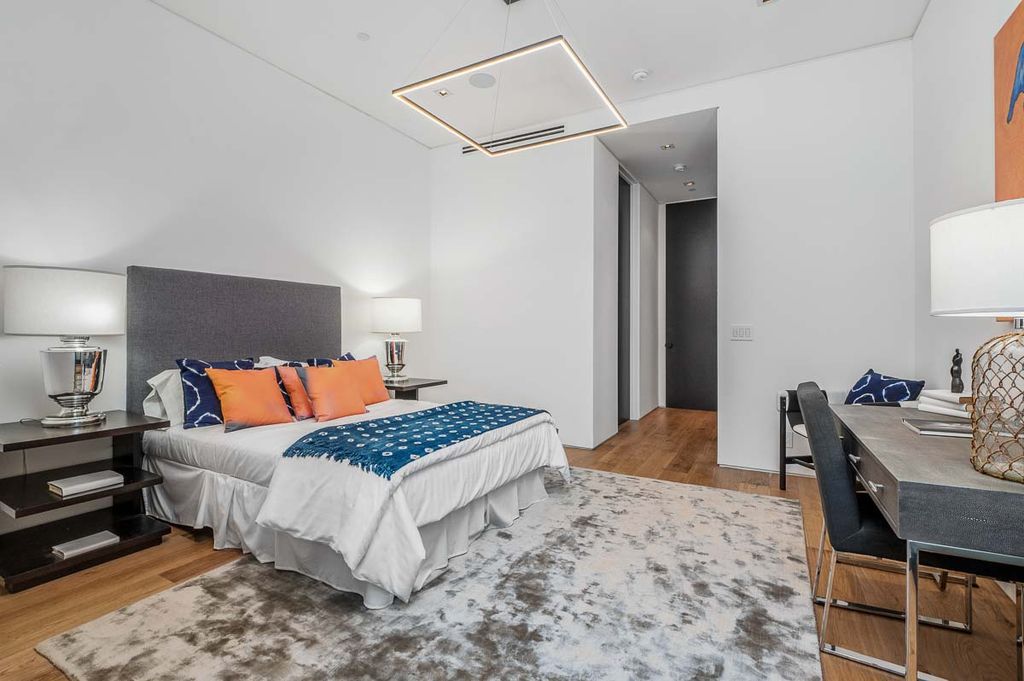 After getting out of bed, one should place their first foot on a soft surface before touching the floor. This does not imply that carpet is necessary to set a warm atmosphere. A soft area rug adds additional texture and provides useful warmth. To enhance comfort, layer different floor coverings or place tiny sheepskin or shag rugs on the edges of the bed. Sophisticated Beverly Hills Home features Tastefully Pleasing Finishes asking for $15,000,000
11. Make it Interesting by Adding Texture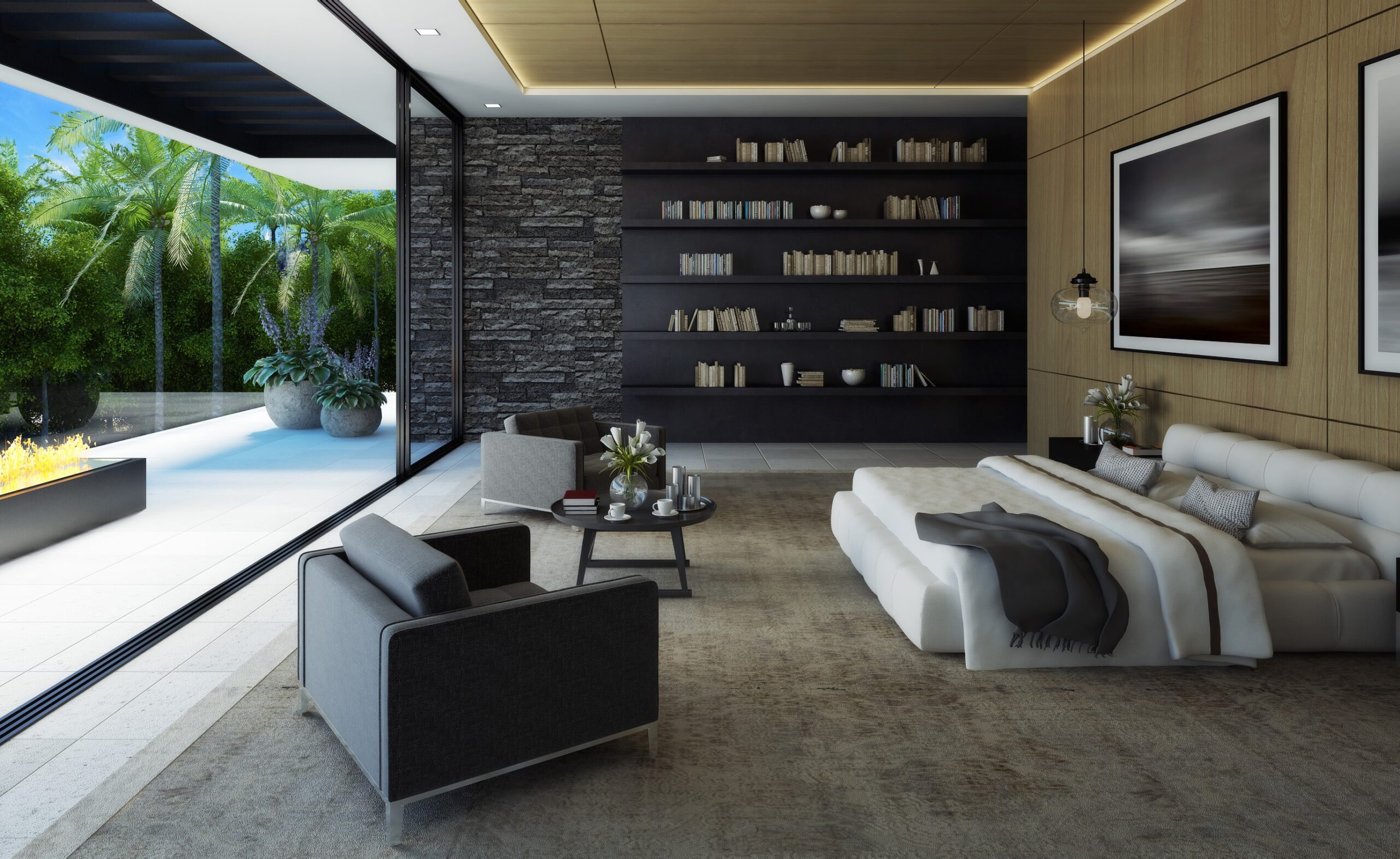 Darker tones will offer a striking sense of comfort. If you want to provide even more pure relaxation, paint your walls a soothing, deep cool tone. Incredible Beverly Hills Home on Oversized Lot by CLR Design Group
12. Use Natural Materials And Calming Colors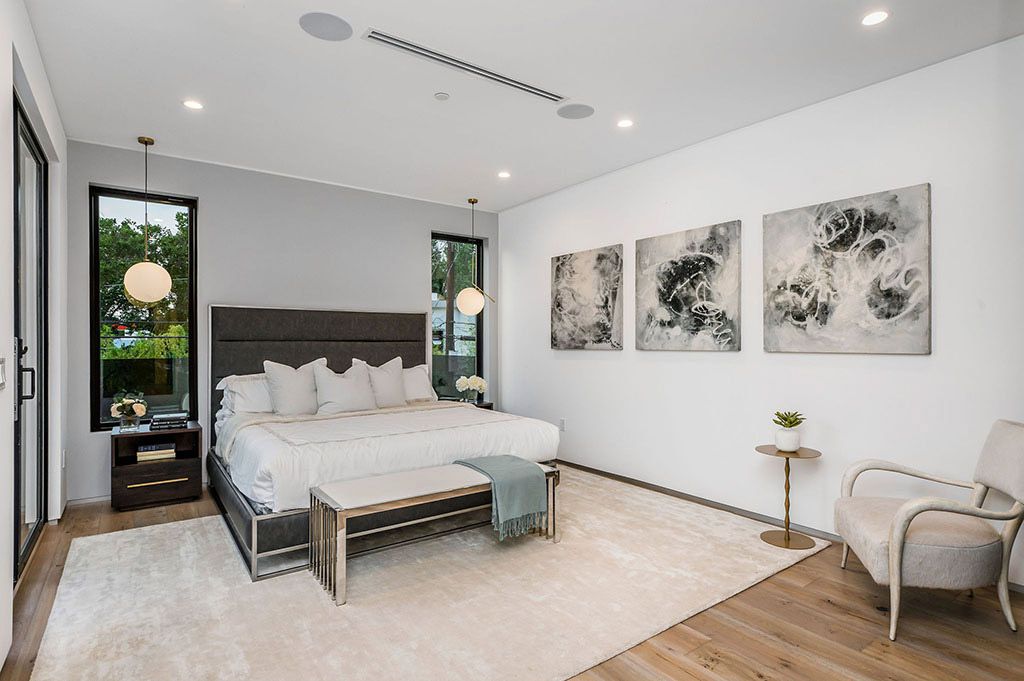 Think calming and pleasant when it comes to textures and hues rather than bold color pops. Bold graphic designs are not conducive to slumber in bedrooms. I want to concentrate on more compact, harmonious patterns that incorporate rich, sensual textures. Comfortable knits in neutral tones, faux-fur throws, and quilted throw pillows are all excellent places to start. For a cozy atmosphere, scatter these gentle pieces across the room. Flawless Modern Home in Studio City Built by Arzuman Brothers
13. Add Wood Accents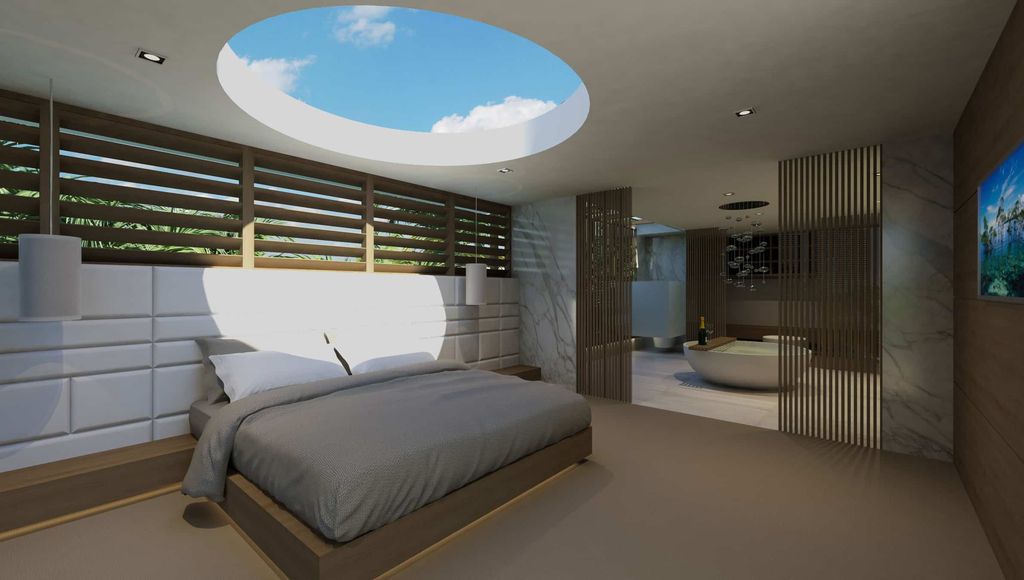 Adding wood to your bedroom's walls is the ideal method to create a cozy atmosphere, regardless of how big or little it is. It might be as basic as board cladding or as ornate as paneling made of limed wood. There are excellent wallpapers that replicate wood cladding for situations where real wood is not an option. In areas where paneling or wallpaper cannot be added, using wood furnishings and accents can also aid in achieving the cozy atmosphere you desire. Conceptual Design of Modern Beach House in Australia by Chris Clout Design
14. Add Spotlight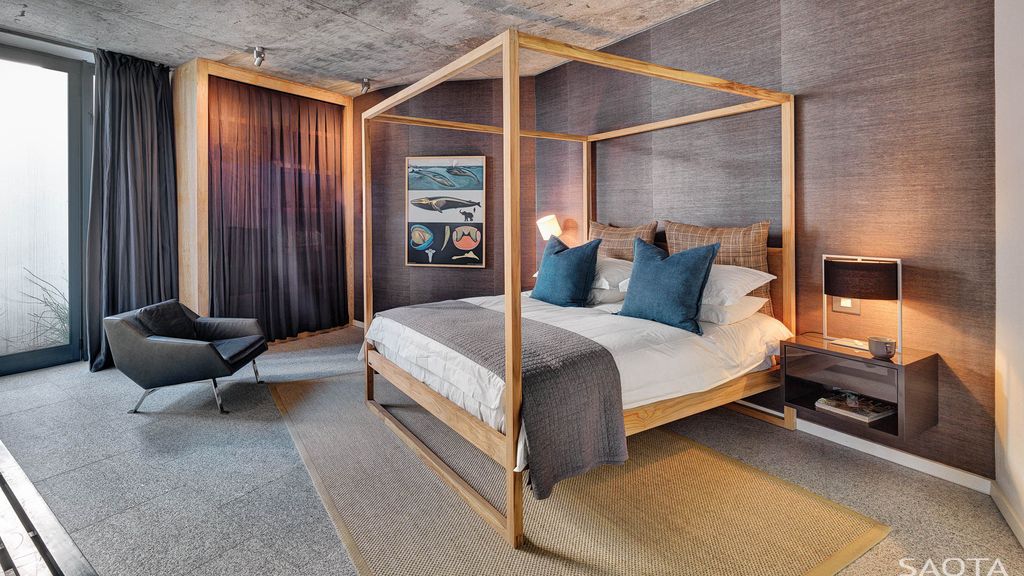 Anchor the space with a four-poster bed for the most inviting atmosphere. If you don't like frills or curtains, choose a simplified design with straight poles and no crossbeams or fabric. Always choose a big scale; it should take up most of the space. Silver Bay House with Stunning Ocean views in South Afica by SAOTA
15. Modern Cement and Sand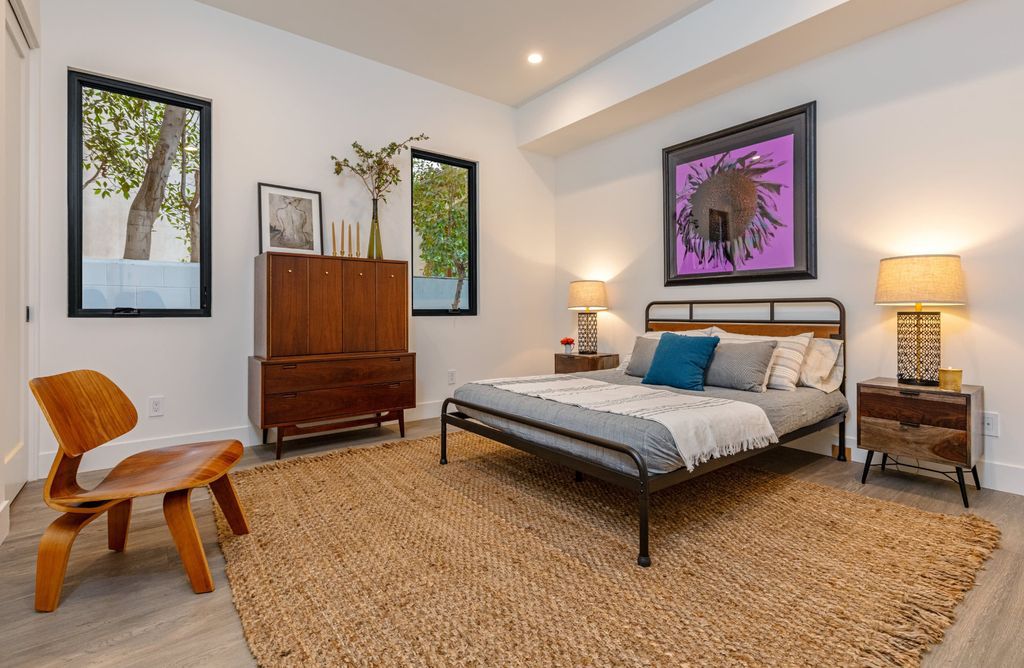 Draw attention to some of your favorite keepsakes and memories to make your space stand out. Showcase some vases you've collected on your travels, or just display a simple photo of the family. An Architectural Modern Farmhouse in Beverly Hills listed for $5,375,000
There should be useful, usable storage in every bedroom. Your bedroom should be kept free of clutter so you can unwind there at the start and end of the day. To determine how much storage space in the form of drawers and hooks you'll need, make a list of everything you need to keep in your bedroom. For options, compare fitted and freestanding. Freestanding pieces serve as focal points, and fitted will address the issue of awkward corners and uneven walls. For more amazing ideas, you may look at the post 16 Decorating Ideas to Make Any Large Living Room Cozy
More Ideas For Living Room:
---
Thousand of high quality images of Living room and more you can see at Livingroom Gallery.