Date of Publishing:
Creative Living Room Ideas Elegant.
Living room ideas elegant attract guests, make them want to remain, and make them pleased when they leave. It doesn't only catch their eyes. A living room used to be a showpiece and a formal parlor reserved for entertaining guests. Living rooms are still used for entertaining nowadays, but they are also spaces where friends and family may unwind and feel at home.
1. Improved High Ceilings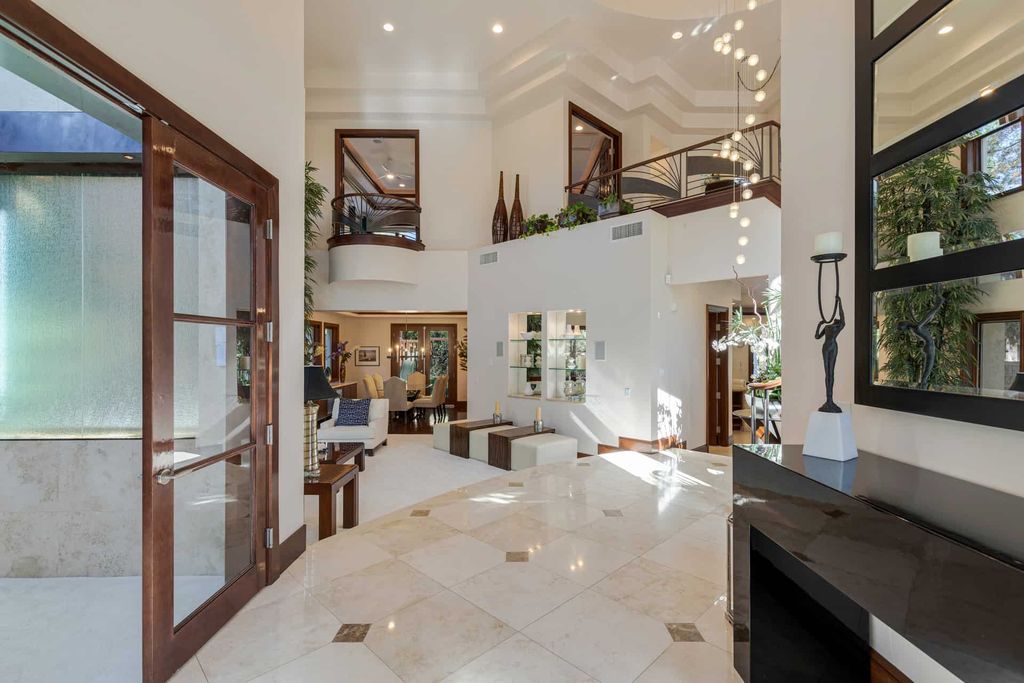 The living room in this traditional home boasts a number of dramatic elements, including high ceilings and big windows. The house has a distinctive design and sense of personality thanks to a carefully chosen blend of antique and modern pieces. A Custom Guard Gated 2 Story Home with Incredible Interior and Spacious Backyard Seeks $3 Million in Las Vegas, Nevada
2. Select Artificial Items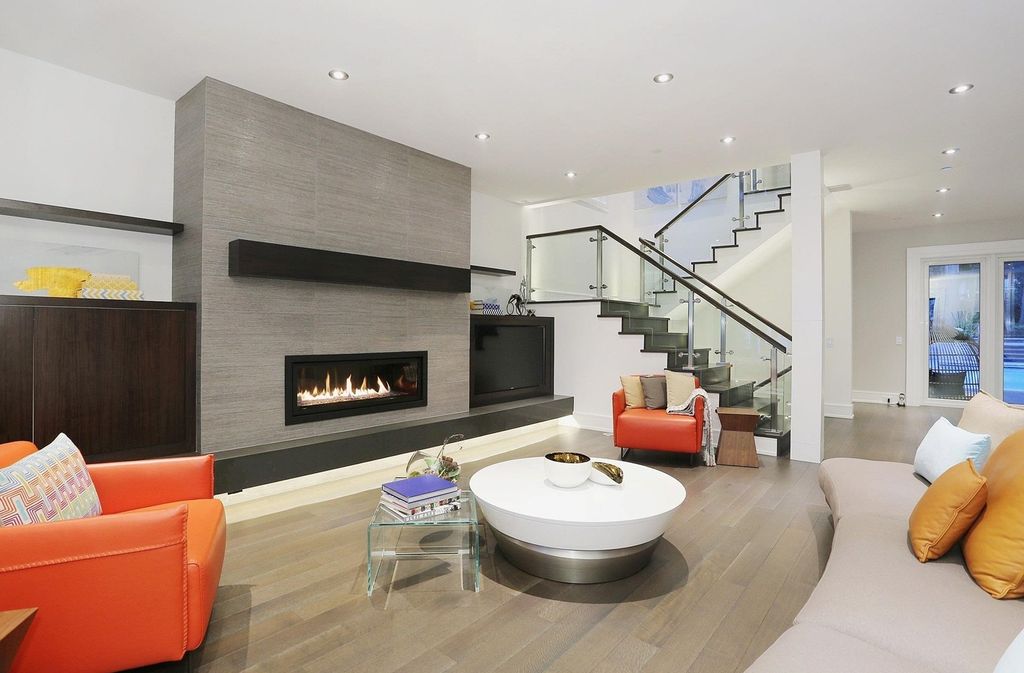 Here, sculptural, spherical furnishings and decor items that mirror the curve of the room give a plain white living room an elegant, interesting twist. Furniture from the middle of the 20th century served as inspiration for the custom-made curving sofa. Including curves in your living room, no matter how big or small, softens the mood of the area in ways that go beyond décor. Using arches in the doors, windows, or even the ceiling can enhance a room's architectural impact. Magnificent Estate in White Rock with Sensational Ocean Views Lists for C$7,980,000
3. Do Not Avoid Strong Color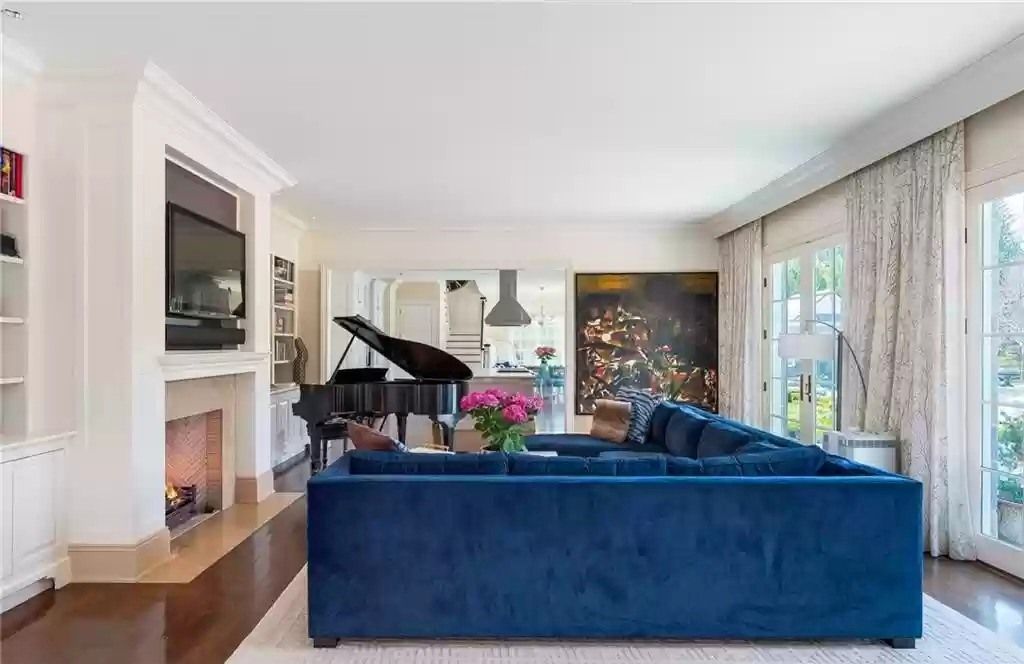 As this striking blue living room demonstrates, elegant living room ideas aren't limited to neutral color schemes. Modern items are paired with traditional Seventies furniture in this area, which has a more whimsical take on elegance. The antiques also hint to the home's history while contributing to the overall opulent atmosphere. Designed with Enjoyment in Mind, This Impressive Residence in Connecticut Asks $12,250,000
4. Make A Glamorous Display Of Books And Curiosities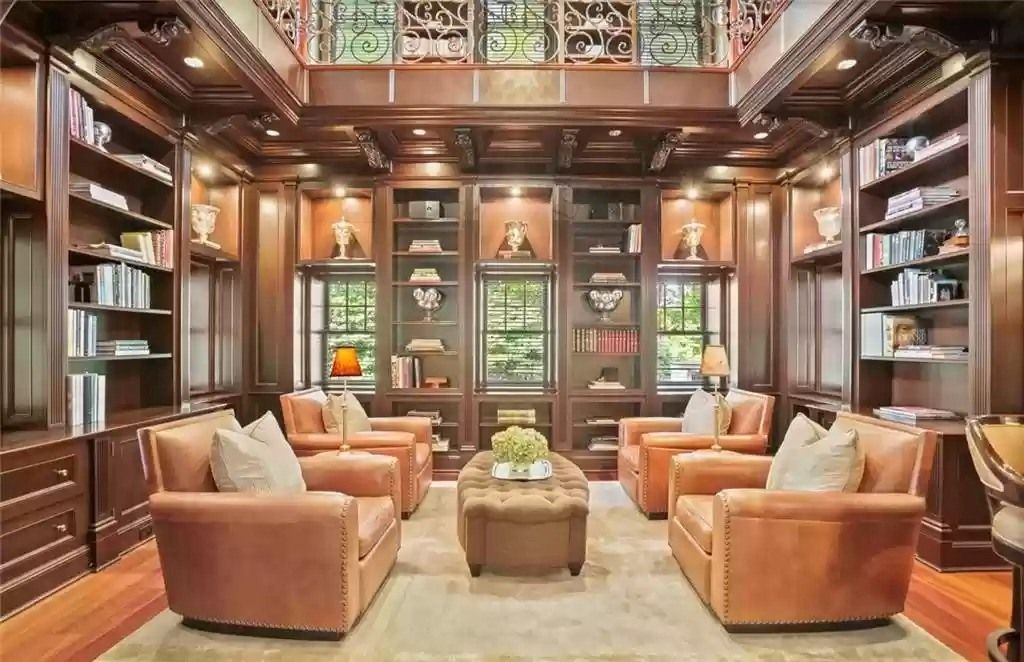 A massive disc chandelier adds a touch of Seventies rock 'n' roll to the mix of vintage and modern furnishings in this elegant living room ideas, giving it a gentleman's club feel. Vintage coral, framed butterflies and insects, and old magnifying glasses can be found in amid the antique leather and hand-painted clothbound volumes that fill the shelves. This would be perfect for a Luxury idea. This $6,247,000 Majestic Colonial Home Oozes Bygone Charm and Today Comfort in Connecticut
5. Combine With Scandi Shapes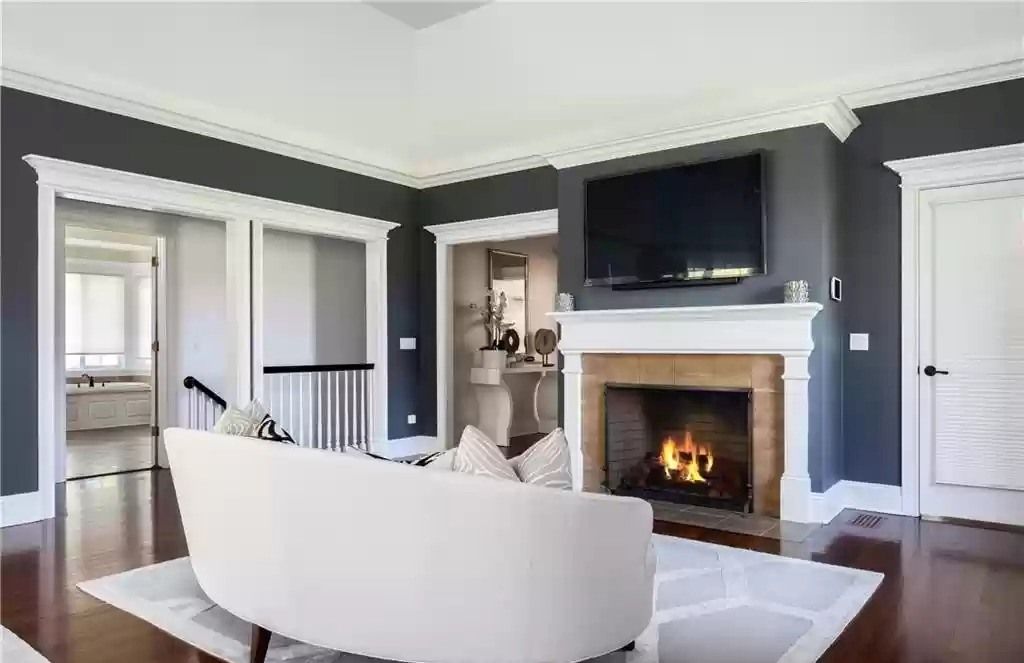 A living room that is full of personality and interest is created by mixing styles. While beautiful living rooms are frequently decorated with vintage furniture, adding an unexpected piece of Scandi-inspired furniture can give the room a contemporary air. Masterfully Crafted to Every Detail, this Shingled Nantucket-style Manor in Connecticut Listed at $3,495,000
6. Construct A Gallery Wall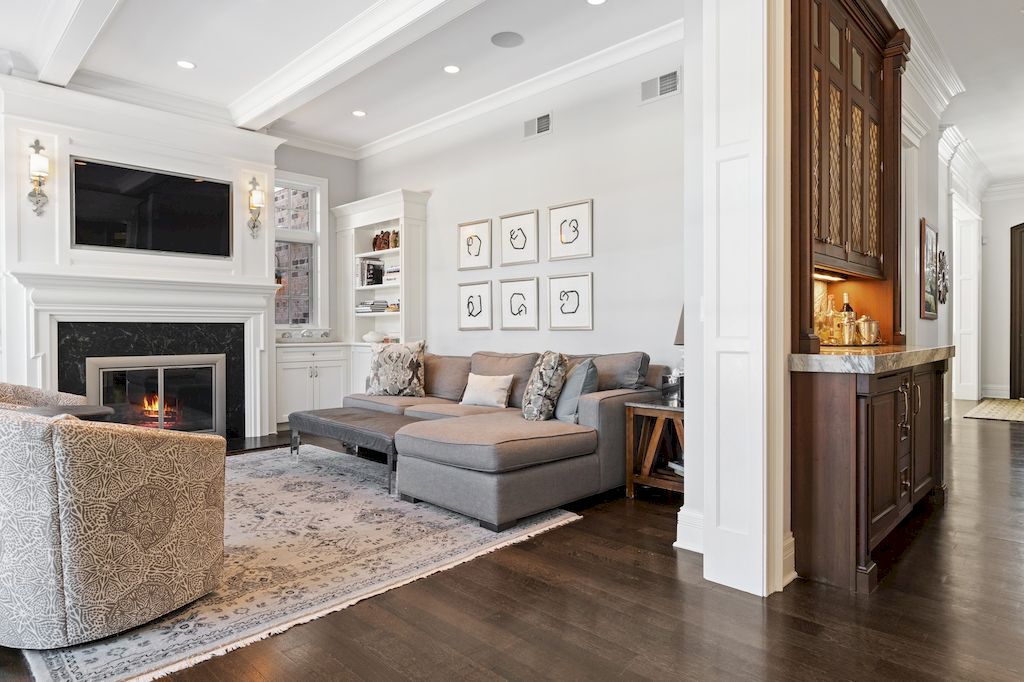 A living space may instantly add color, pattern, and texture with gallery walls. Spin a cue from this living room and display a selection of art for a classy take on the trend. Be really impromptu in your arrangement. Magnificent Estate of Timeless Elegance, Exquisite Finishes, and Fine Craftsmanship in Illinois Listed at $3,025,000
7. Design An Elegant Living Room Floor Plan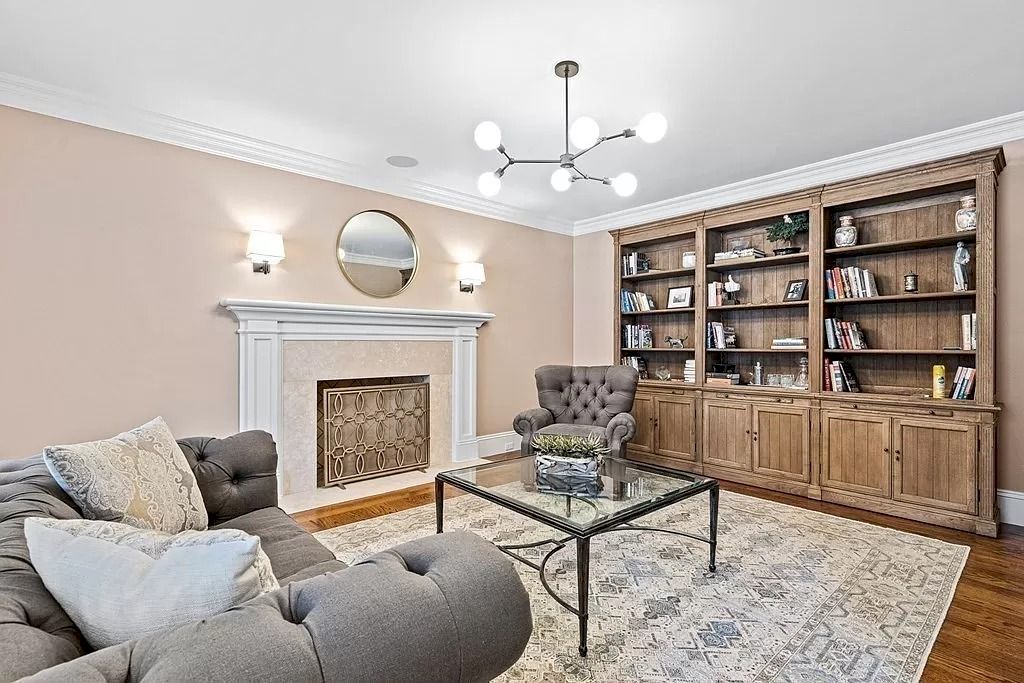 This living room's arrangement was created using a geometry exercise as a guide. The day table's strong glass lines and the circular mirror behind it contrast thanks to the precisely balanced shapes. The fireplace has a traditional focal point with a modern twist thanks to the herringbone pattern of white paint that is inserted into it. Luxury Property with Timeless Architecture and State-of-the-art Technology in Massachusetts Listed at $4,995,000
8. Combine Modern Furnishings With Original Features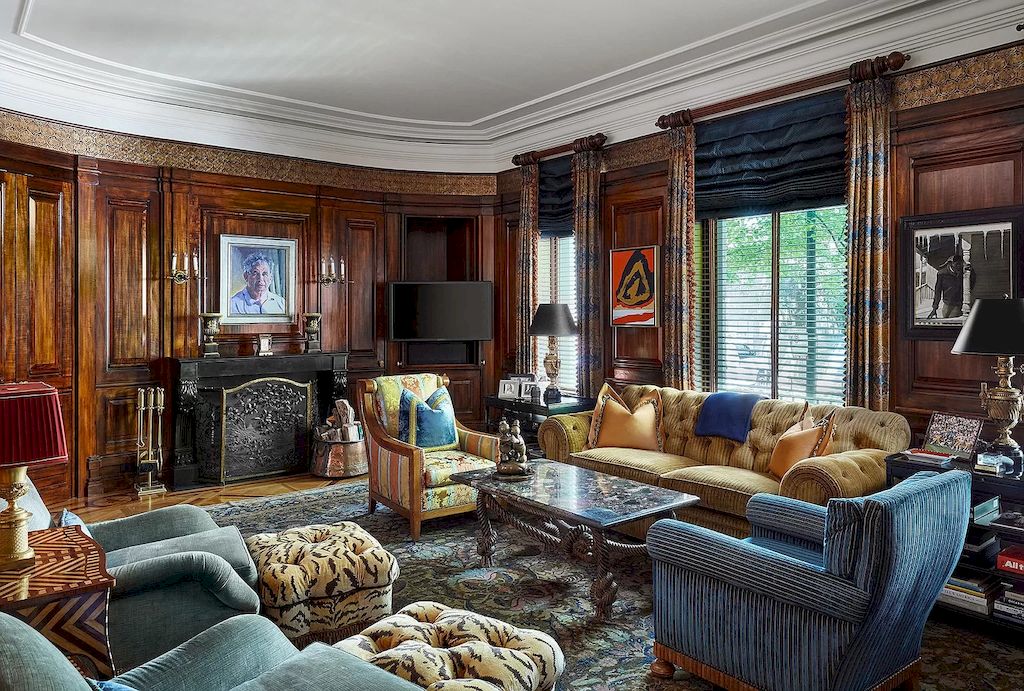 This room is a masterwork of proportion and balance, with contemporary furniture removing the dust from the home's attractive historic features and adding the occasional surprise. Despite the fact that this living room was added in the latter 1800s, it still has some Arts and Crafts elements. Magnificent Residence of State-of-the-art Infrastructure, and Meticulous Architectural Design in Illinois Listed at $18,750,000
9. Dark Colors Are Best For A Sophisticated Feel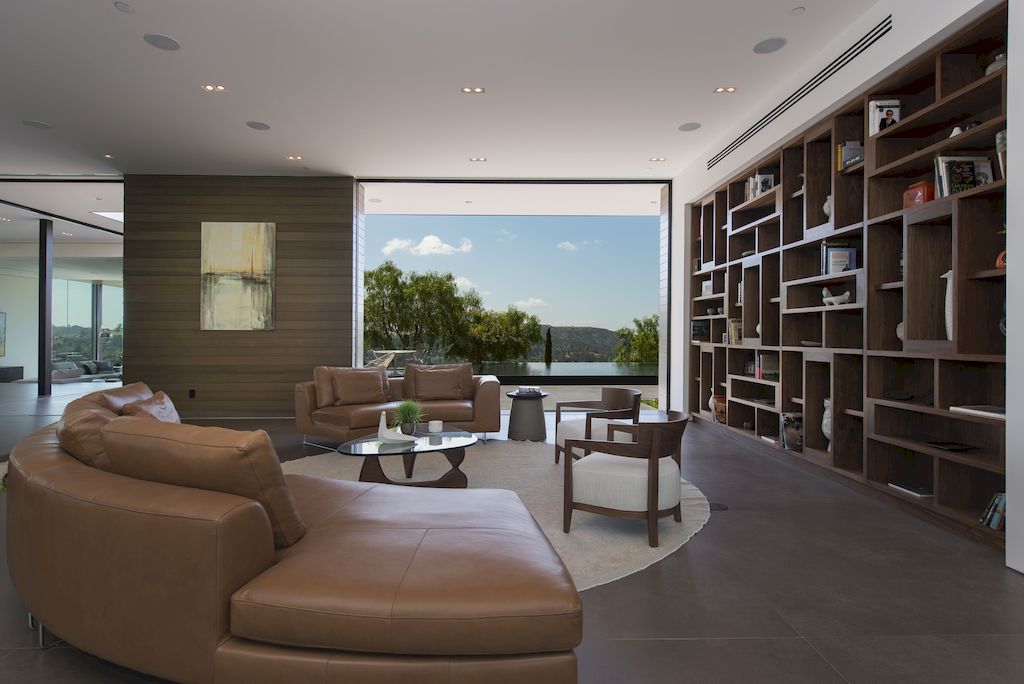 With the idea of a gentleman's club in mind, this library area/living room was designed as a relaxing place to read a book, make calls, and catch up on emails. The room feels both beautiful and cozy thanks to the dark color scheme, and the deep plum velvet only heightens the opulence. Benedict Canyon House in Beverly Hills, California by Whipple Russell
10. Let's Focus On Classic Pieces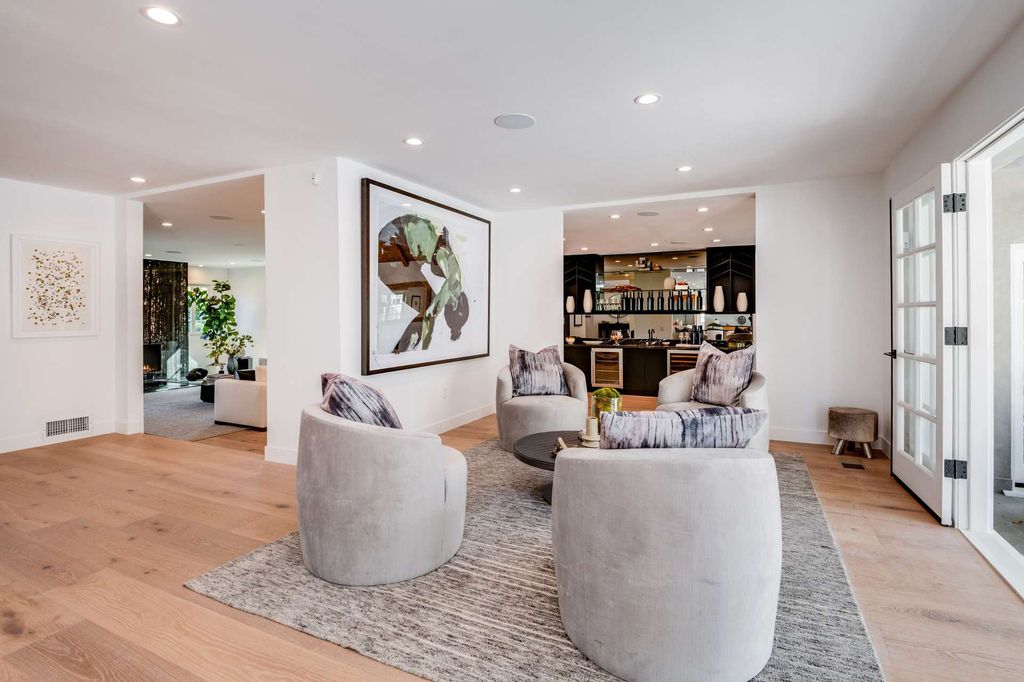 When it comes to exquisite living room designs, sometimes less is more. Keep everything matched back and minimal if you have a particularly distinctive piece of antique furniture, such as a vintage French chaise lounge, a hanging egg chair, or the iconic lounge chair as seen in this room. Completely Renovated Transitional Home in the Highly Coveted Beverly Hills Flats for Sale at $12,995,000
11. Stay Simple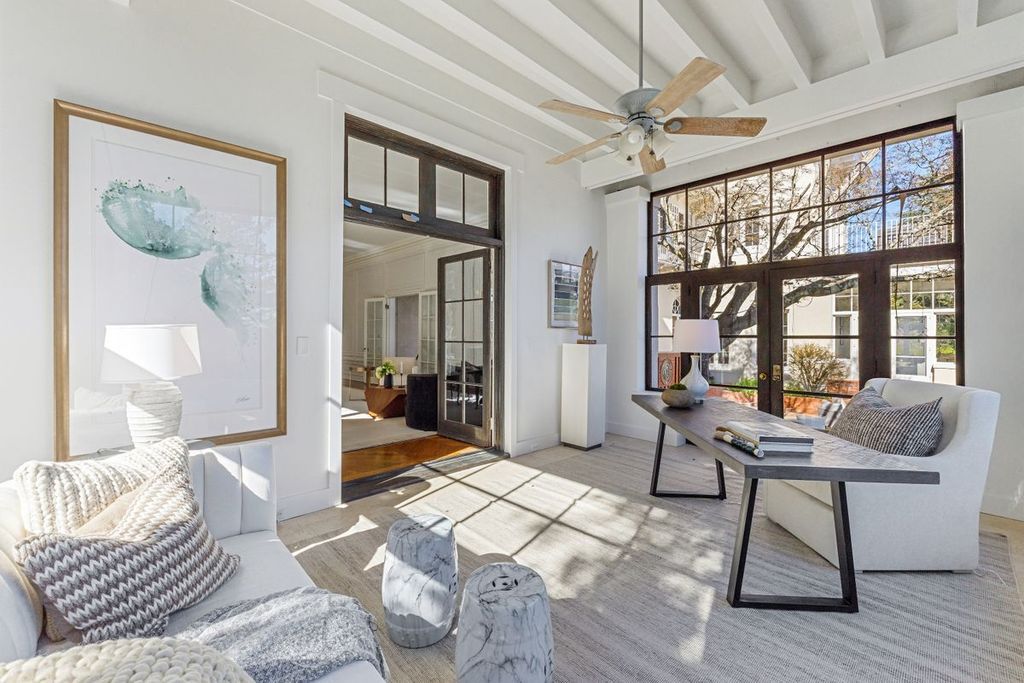 This living room's furnishings was methodically chosen to include the ideal sofa and chairs. The end result is a room that tests balance and restraint. The art and photography collection gives this house a few more unique touches. This $7,485,000 Hillsborough Home is Architectural Icon of the West Coast Gilded Age
12. Build A Luxury Living Room That Is Family Friendly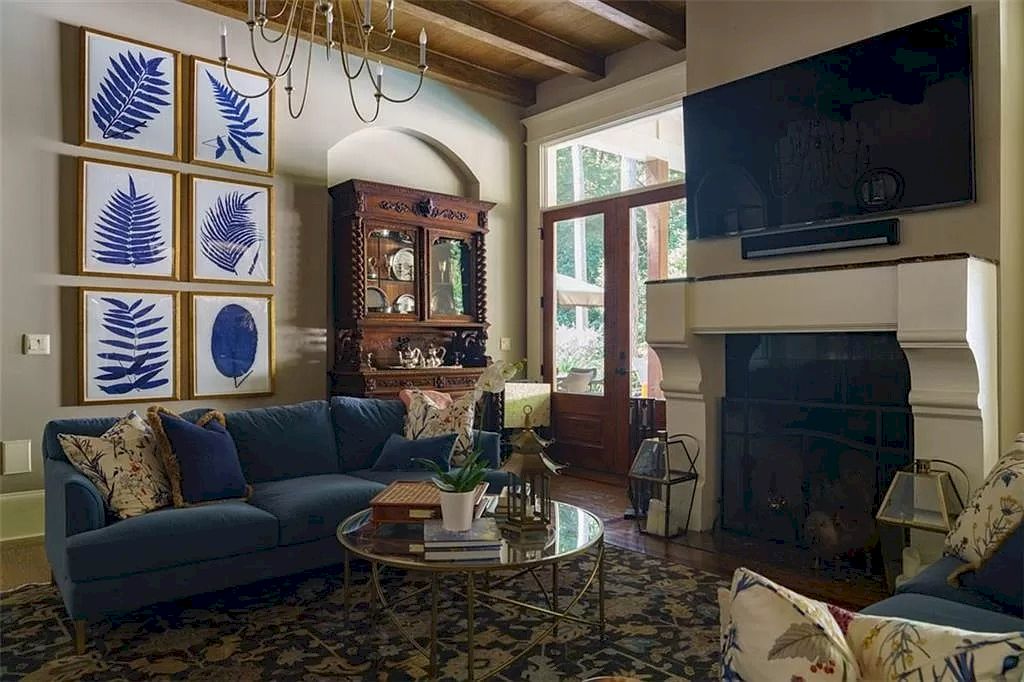 The blue sofa and white walls with shimmering gilt frames give the living area a contemporary atmosphere. The space feels more balanced and cozy thanks to the contemporary round coffee table and plush velvet carpet. Elegant and Finely Crafted Home in Georgia Hits Market for $3,000,000
13. Add Coziness To An Elegant Living Room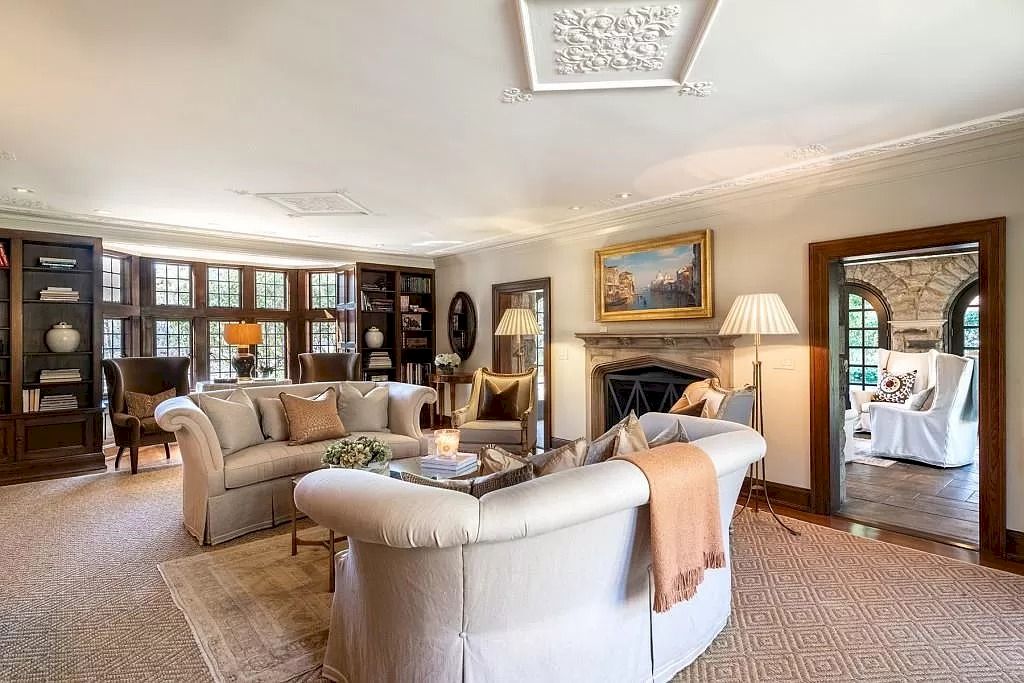 While there is nothing wrong with a high room, elegant interiors do run the danger of seeming a little cold. However, you may add some coziness while maintaining the elegance. as evidenced by this home room. Despite the painted flooring, bookshelves, wood fireplace, and layers of soft textures, the room is undoubtedly not lacking in elegance. Georgia Beautiful Estates of Stunning Exterior and Interiors Listed at $5,750,000
14. A Classy Living Room Must Blend the Old And The New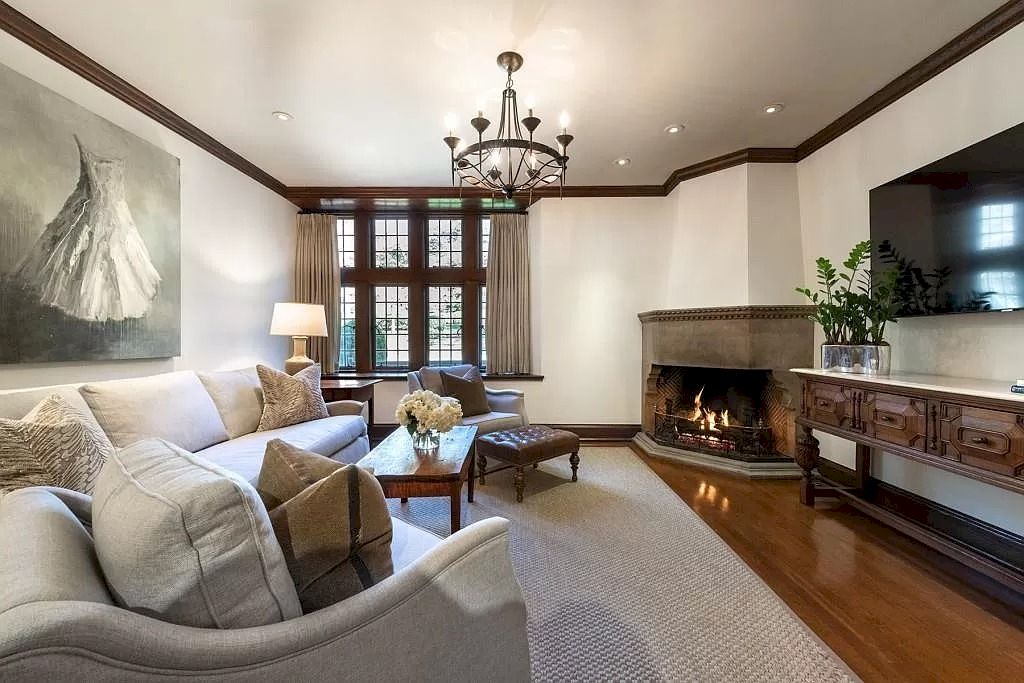 The gorgeous living area is pulled together by a subtle color palette of soft greys and chalky blues with surprising touches of industrial lighting and edgy art. Despite the appearance of an upmarket look, there is a large element of high street mixed in with the upscale. The French Regency-style fireplace that was originally in the house and the more current, more contemporary parquet flooring go nicely together. Georgia Beautiful Estates of Stunning Exterior and Interiors Listed at $5,750,000
15. Bathroom Trends for 2023 Luxurious Area Rugs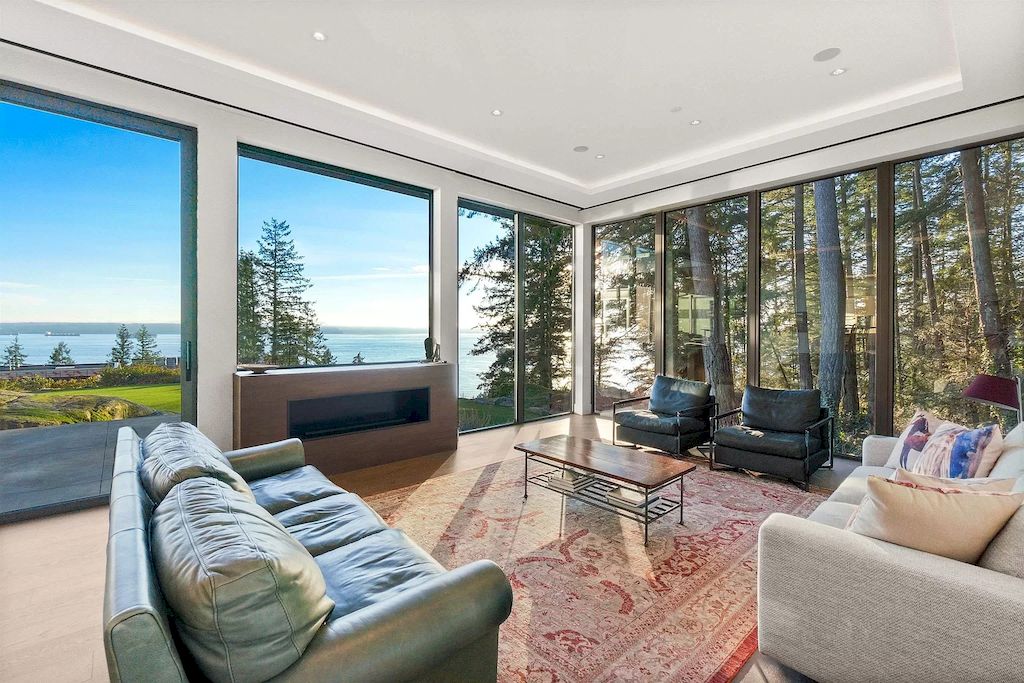 Take this living room as a message to finally buy that striking, vibrant rug you've been eyeing. A rug with a variety of colors has the potential to be the focal point of the design and draw lots of praises from your visitors when placed next to uncluttered white walls. Gorgeous Contemporary Home in West Vancouver with Incredible Ocean Views Asks for C$12,838,000
16. Never Mind Window Coverings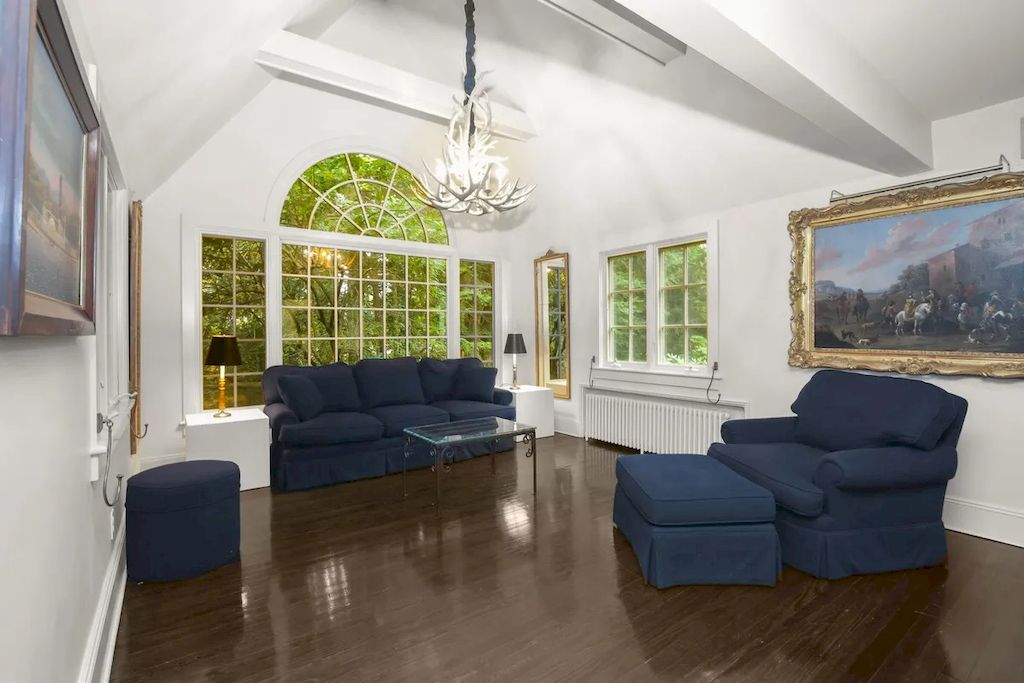 By allowing all of the sunlight to bounce around, the removal of window coverings makes a white living room very stimulating. Although it's not for everyone or every home, if the circumstances are right (perhaps a high, distant perspective), go for it. Truly Unique Residence with High-end Amenities in Connecticut Hits Market for $3,595,000
Any house should have an useful living room that is also simple to keep clean and where you may unwind on Sundays. a location you look forward to coming home to and are proud to call your own. While preserving the motif with the rest of the house to provide continuity, it should be lovely for entertaining guests and also represent your personality. These great ideas for designing an exquisite living room will make you never want to leave it if you already know you want an inviting living room but don't know where to start. Top Small Living Room Designs To Make The Most Of Your Space
More Ideas For Living Room:
---
Thousand of high quality images of Living room and more you can see at Livingroom Gallery.