Date of Publishing:

Boho Bedroom Ideas In Modern Space
The best bedroom is one in which you can unwind and recharge. Boho bedroom ideas are a great option for a cozy and warm space that is appropriate for all ages. The colors used to decorate a boho bedroom are no longer limited to beige, white, or pink brown. Boho bedroom decorating ideas are ideal for instilling spiritual vibes and inspiring tranquillity. A boho bedroom with lots of textures and natural materials like wood, fur, hemp rope, linen… will be trendy. We hope you got a lot of creative ideas for decorating your boho bedroom.
1. Make Use Of Warm, Bold Colors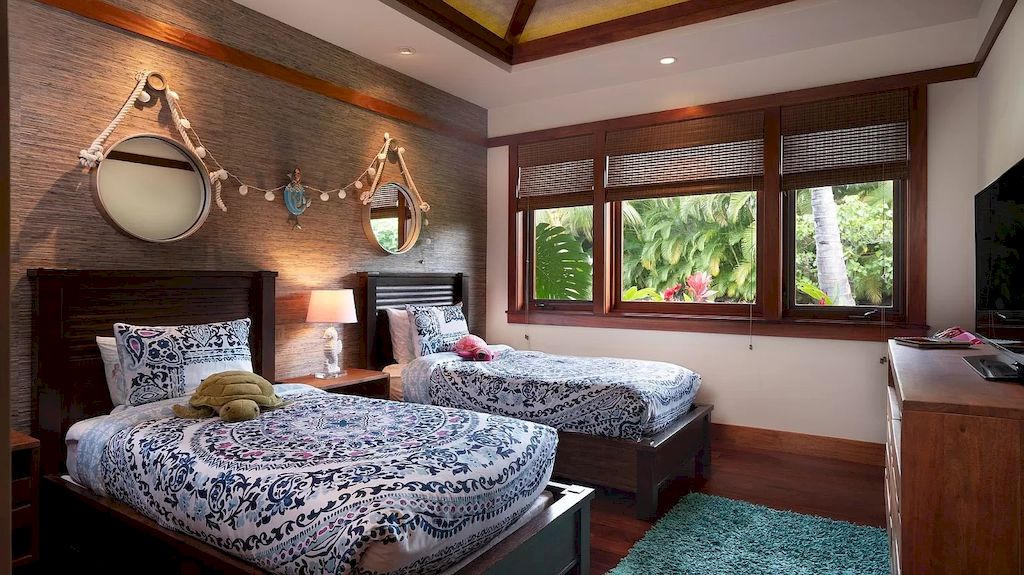 When it comes to boho bedroom ideas, the most popular colors such as beige, white, and other bright colors are frequently used. Don't be afraid to experiment with bright color tones. When combined with yellow lighting and brocade-patterned bedding, a deep brown palette creates a warm, intimate bedroom space. Masterly Built with Only Finest Craftsmen and Materials, this Incredible Home in Hawaii Listed at $16,200,000
2. Single Bedroom Boho Ideas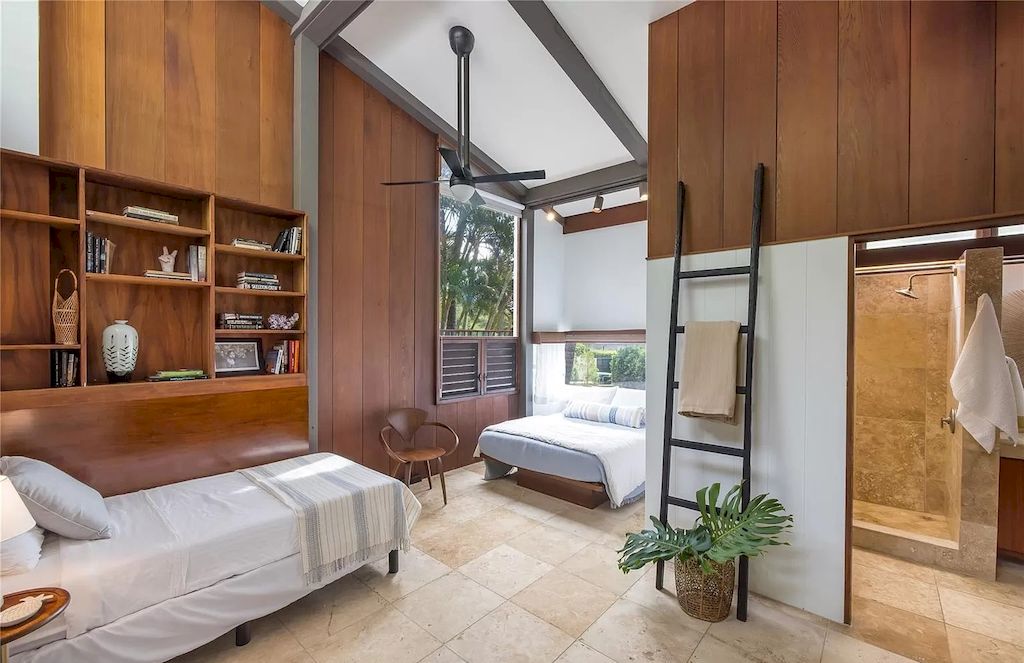 The art of boho decor is all about bringing in fresh, outdoor air. This style of decorating is quite popular, and they are expected to become even more popular in 2022 due to the peaceful and relaxing atmosphere they create in the bedroom. Close items such as bamboo baskets, small plant pots, and small wooden ladders can be used to highlight natural elements in your home without affecting the style. Get a Sense of Heritage and Sophistication in Hawaii in this $4,795,000 Beautiful Home
3. Choose Bohemian Elements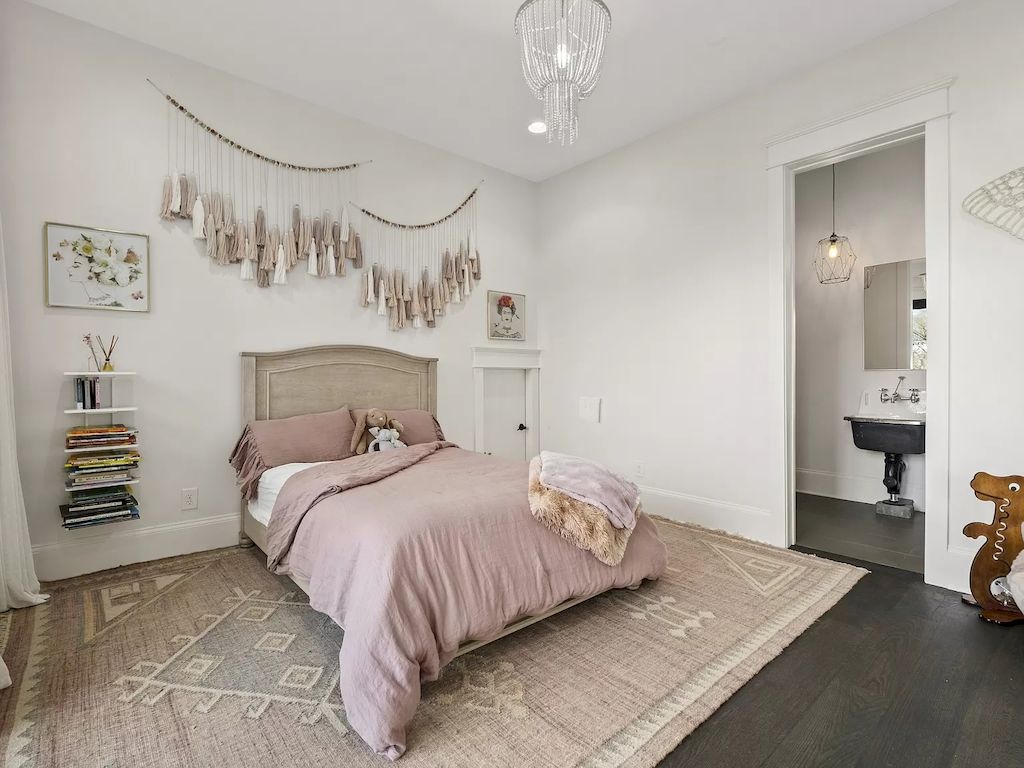 Designers prefer to use natural elements or brocade items when decorating a boho bedroom. These include wood, plants, plants, linen, and other materials. When paired with elements in a white bedroom, neutral linen is always a pleasant surprise. Quintessential White Farmhouse with Expansive Hilltop Views in Tennessee Priced at $7,000,000
4. Make Your Perfect Setting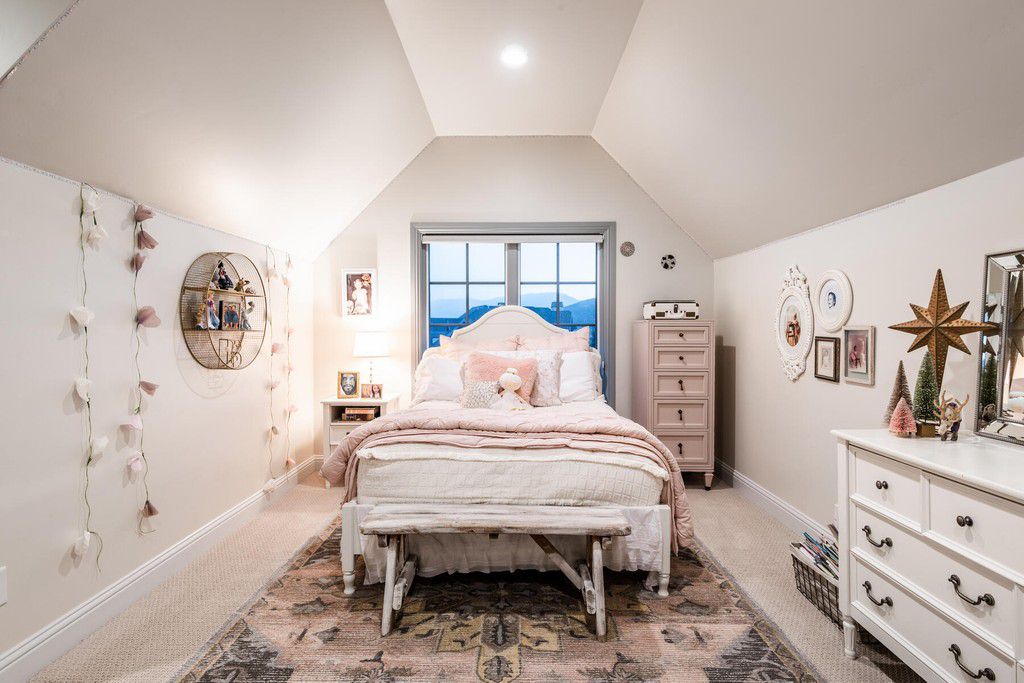 This could be one of the coolest boho ideas for women. No matter how tired you are, simply entering this room will provide you with the most relaxing. From the pink and white tones to the color palettes of the decorative items, everything works together to create the ideal boho bedroom idea. Timeless European Inspired Farmhouse sells for $3,275,000 with the grace of European architecture
5. Keep Bohemian Elements in King Size Bedroom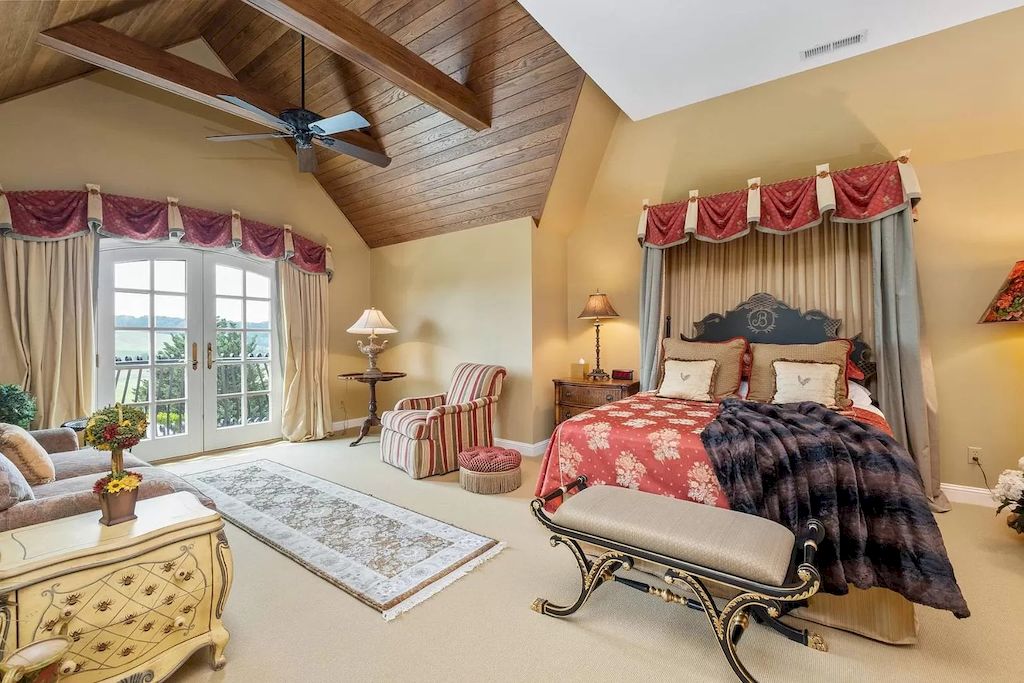 This is a welcoming and intimate boho bedroom design. By incorporating boho elements throughout the room, from the base color beige to the interiors, which were also chosen with brocade motifs, the space is given the perfect focal point. Although the bedroom space is boldly boho, the designers highlight the elegance of this space with smart decoration. This is definitely a list of luxury ideas worth considering. This $6,995,000 Exceptional Home Offers All Exquisite Details in Virginia
6. Bed Frame Distressing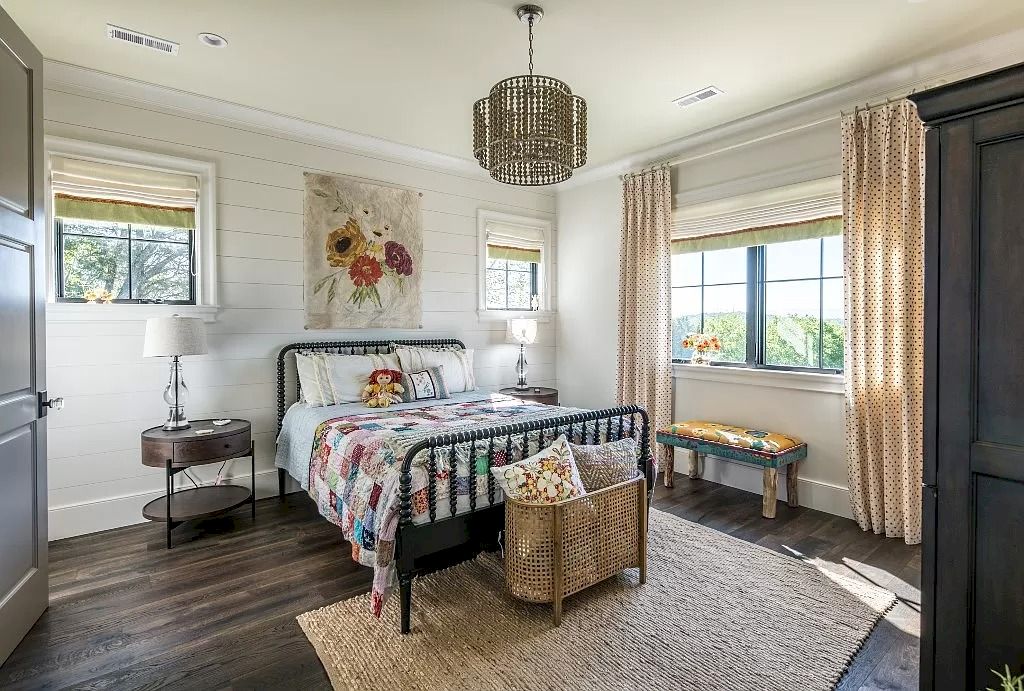 Place a bed in the center of the room and dress it up with rustic wood or metal bed frames painted in retro colors to make it look like it just walked out of a warehouse. Decorating boho bedroom ideas does not require the use of simple colors in the palette; they can be coordinated with different color tones. You can't take your gaze away from the blanket and sedge basket in this design. This $3,195,000 Exquisite Residence Epitomizes the Best of Upscale Lake Life Living and Elegant Architectural Design in Tennessee
7. Display Of Brocade Texture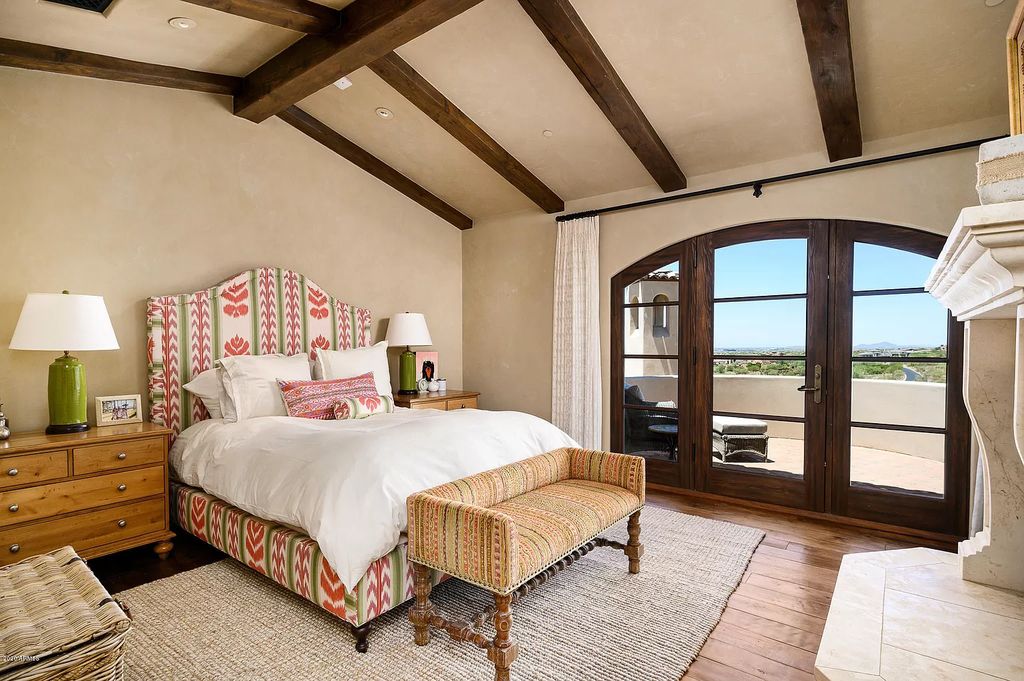 Boho bedroom means cozy and close to nature, with a time stamp. Use simple materials and embellish them with the motifs that are synonymous with this look. If you want to pursue this style, brocade and wood are always essential elements. Incredible California Style Estate backdropped by the magnificent McDowell Mountains sells for $18,750,000
8. Combine With Wallpaper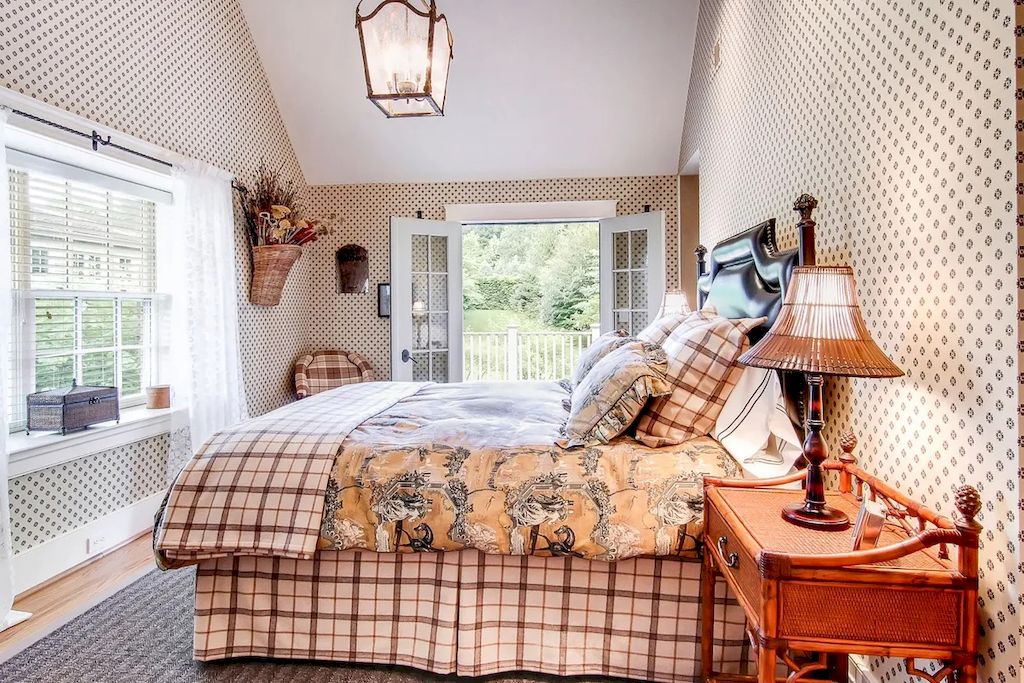 How to decorate the bedroom with dry plants and silk or linen bedding is typical of boho bedroom ideas. If white or beige are the most popular colors in boho bedroom ideas, the designers chose wallpaper to add freshness to the space. This adds a touch of spring to the room. This $13,950,000 Extraordinary Estate Offers Privacy and Timeless Sophistication in Pennsylvania
9. Boho In Modern Bedroom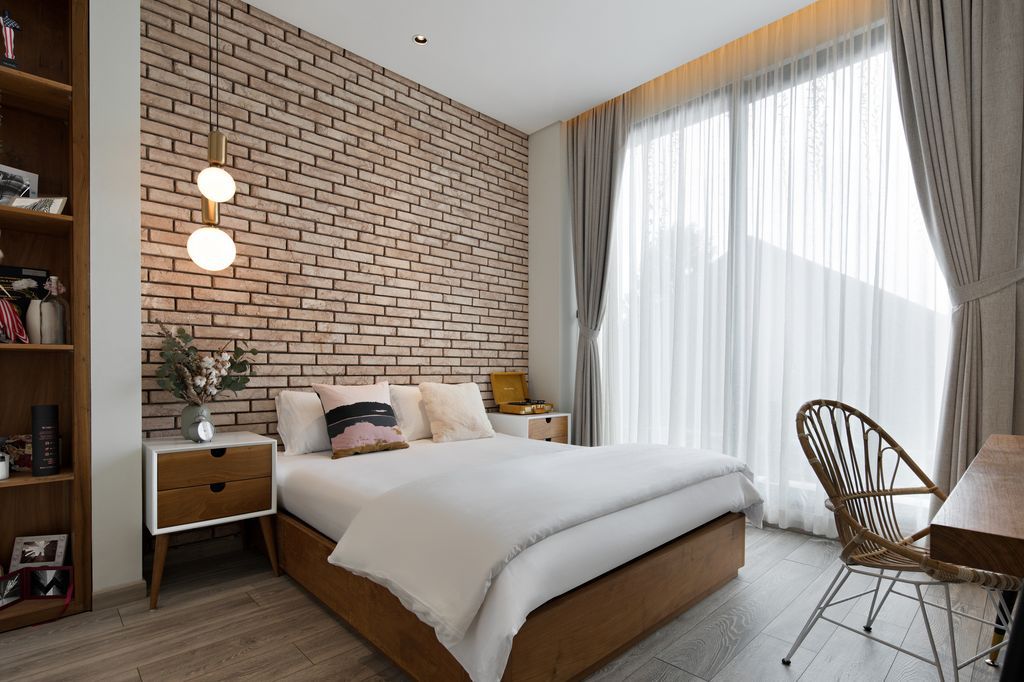 It's difficult to incorporate a boho element into a modern bedroom because these are two completely opposing trends. The focal point of the boho element is brick walls and string lights. This is an essential accessory for bringing freedom to the room. The harmony between light and design in this bedroom is undeniable. B House with tropical mixed with rustic Balinese design by Gohte Architects
10. Make A Bunk Bed Out Of Pallets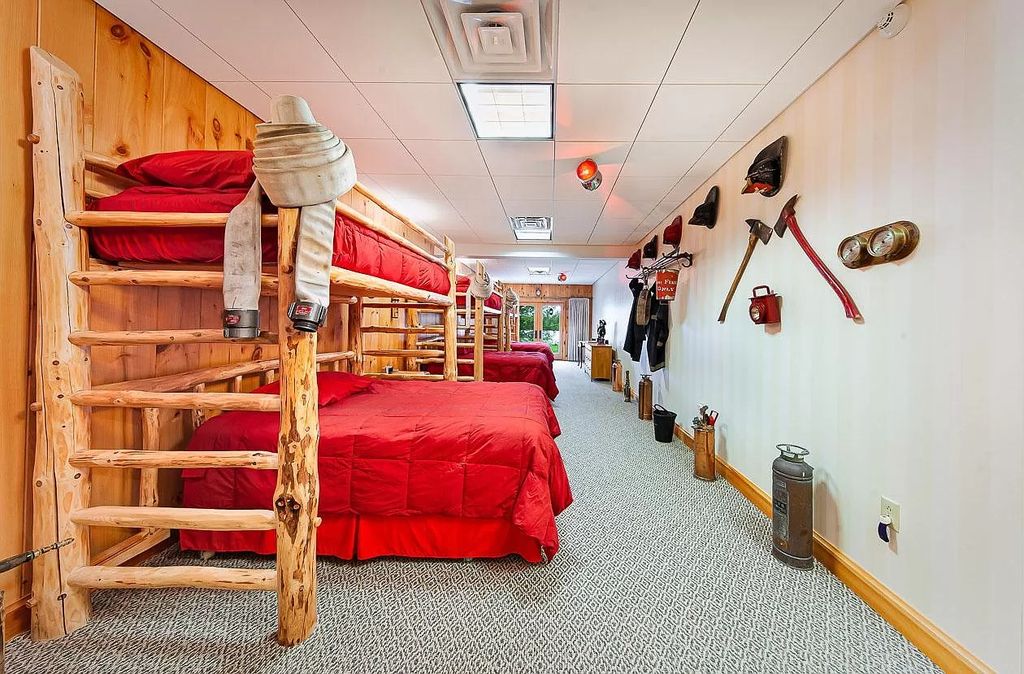 A bunk bed is an easy method to match color schemes and give your bedroom a bohemian feel by using different materials, especially wooden beds. This inexpensive decor can be completed by you in a single day. Wooden slats and cowboy hats are simple to find at local shops and vintage stores. Others can be discovered in a mechanic's shop or on a construction site. Stunning Retreat of Unparalleled Design and Quality of Craftsmanship in Watersmeet Listed at $8.5M
11. A Boho Ottoman At The Foot Of The Beds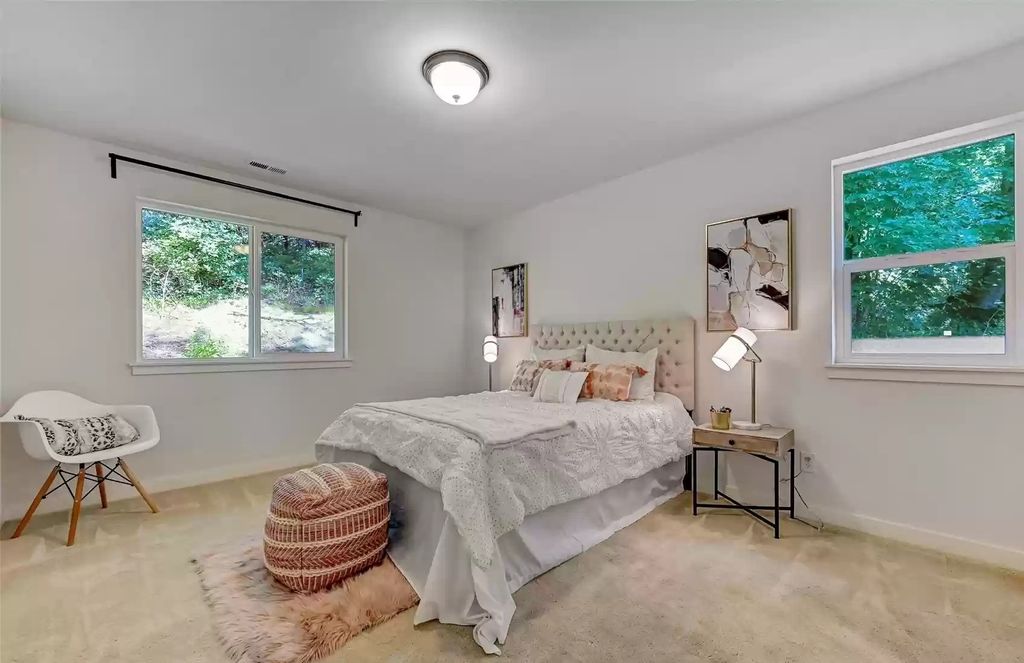 Here's a boho bedroom decor idea to try: a bed in the center of the room with a boho ottoman next to or at the end of the bed. It makes the room feel lighter and less claustrophobic. Besides that, boho essentials such as boho pillows or boho bed sheets will appear more appealing. This $2.5M Contemporary Home in Bothell Features Elegant Finishes Throughout
12. Place The Bohemian Basket On The Floor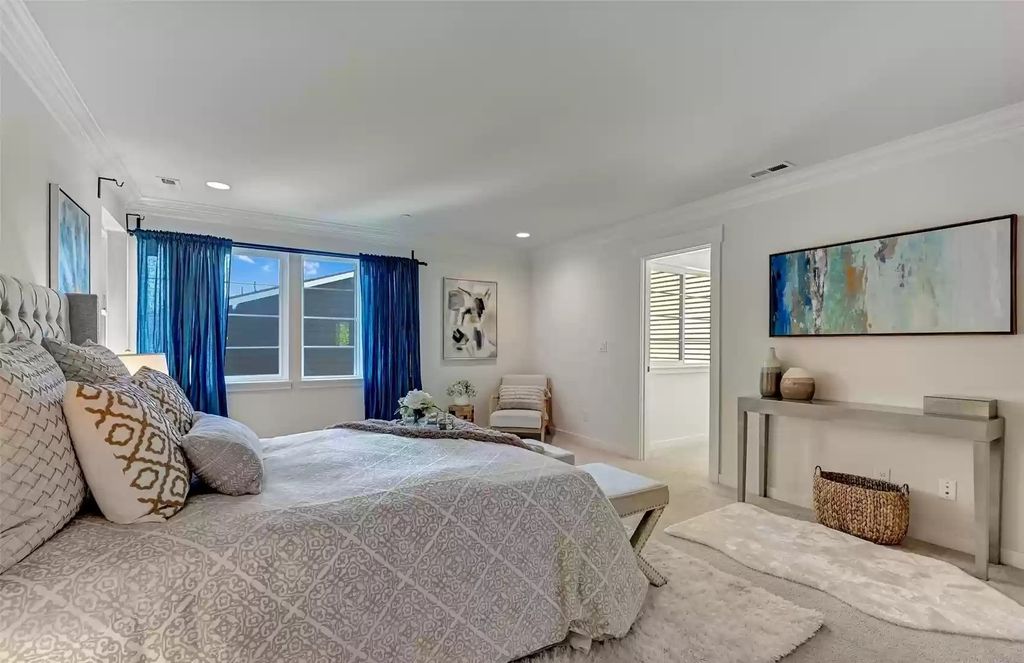 Another boho bedroom idea is to incorporate boho touches into the room's nooks and crannies. A basket at the end of the bed or in a corner of the room to store dry clothes will be very convenient. A bookshelf and a few short-necked flower vases add a delicate touch to the room. This $2.5M Contemporary Home in Bothell Features Elegant Finishes Throughout
13. Neutral Fabrics In A Chic Bedroom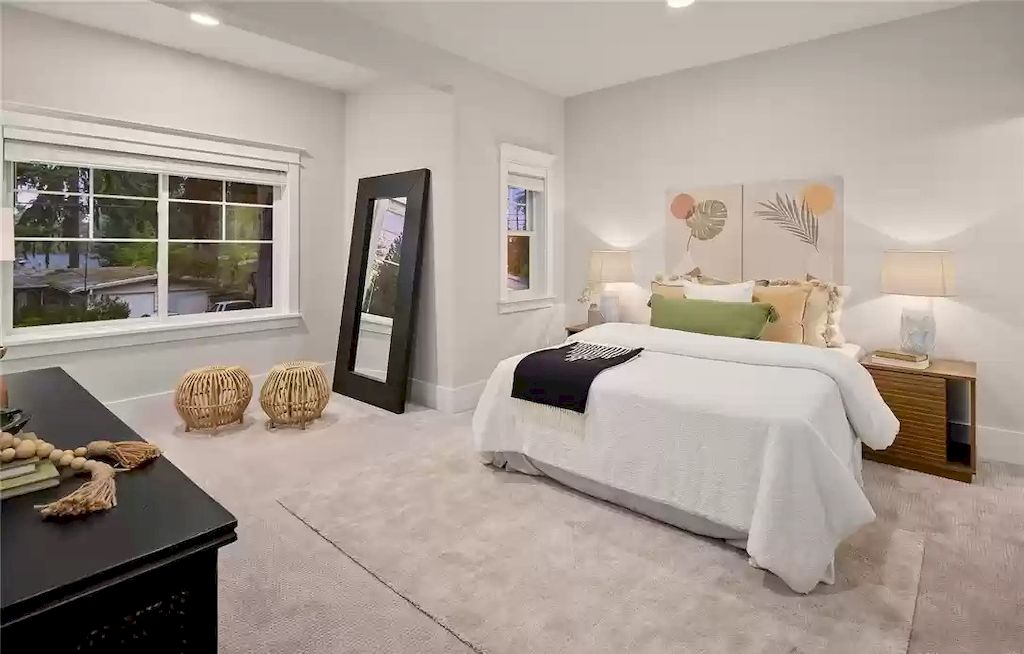 Decorating a boho-chic bedroom is about striking a balance between tradition and modernity for young people. Searching for decorative items on e-commerce platforms is a great way to do so. This will not take up much space in the room, but will have a significant impact in creating a warm, close bedroom space. American Classic Estate with Intelligent Floor Plan, Perfect for Today Living Needs in Washington Listed at $3,298,000
14. Add A Statement Decor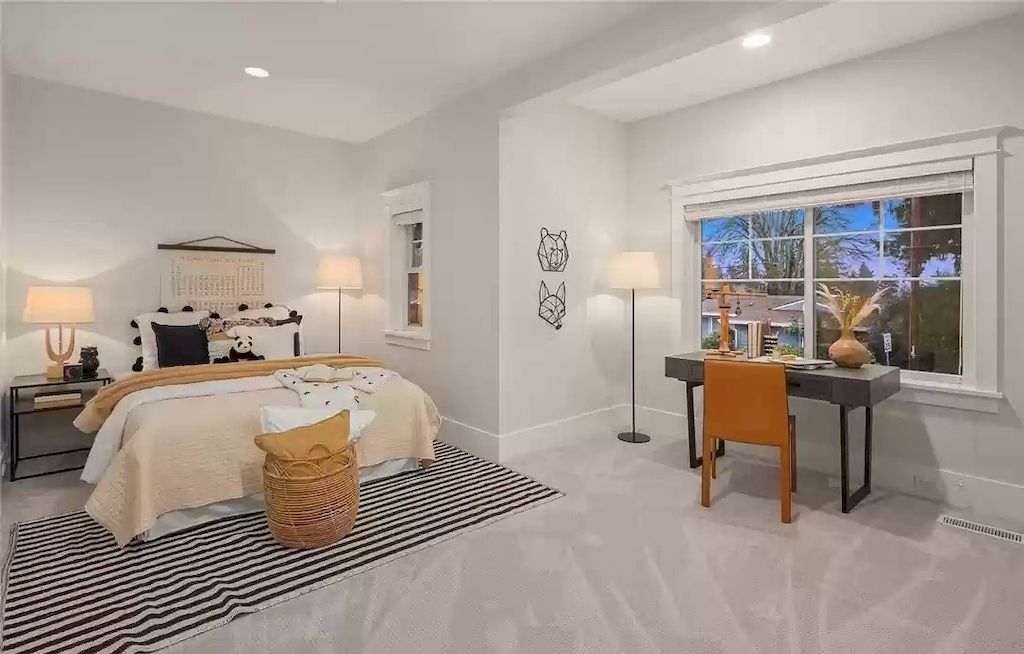 Designing the most impressive headboard is the quickest way to bring boho space into the bedroom. You could go with a boho-style headboard, or you could use a bed without a headboard and decorate the wall with reasonable decor items. Bamboo baskets or dried branches are the closest decorative items to a boho style and should not be overlooked. When browsing Amazon, it is not difficult to find this bedroom. American Classic Estate with Intelligent Floor Plan, Perfect for Today Living Needs in Washington Listed at $3,298,000
15. Setup A Gallery Shelf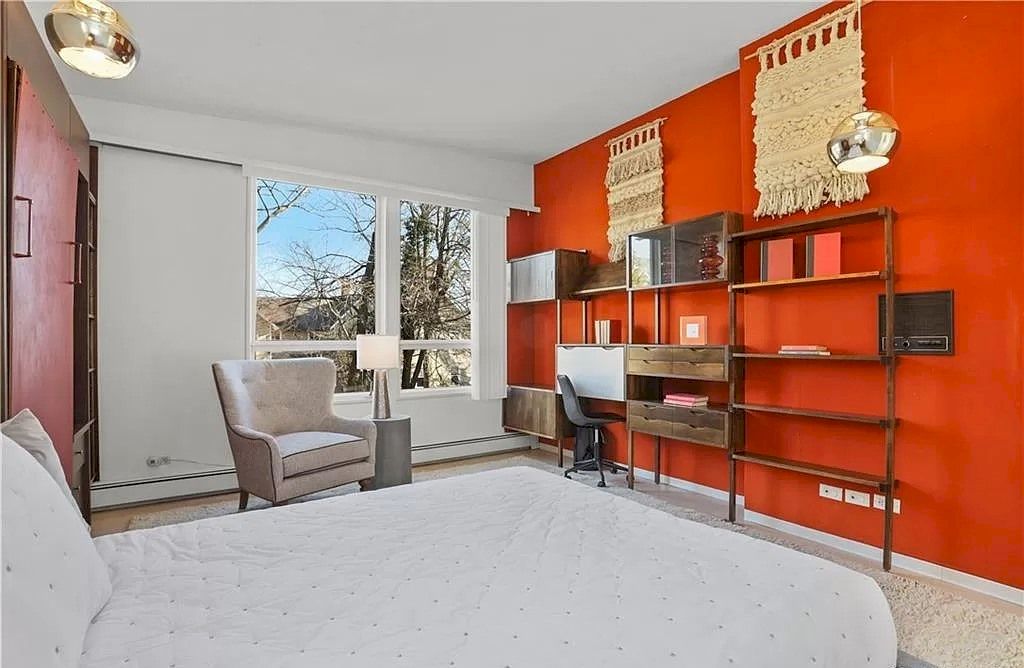 Whatever style you choose, you can't miss the showroom, where your style and personality can be most powerfully expressed. On this wooden display stand, you can display all of your favorite photos and mementos. On the pink-brown wall, a boho-style sedge rug has been highlighted. Sophisticated and Functional Home in Connecticut Listed at $3,500,000
16. Use An Intriguing Element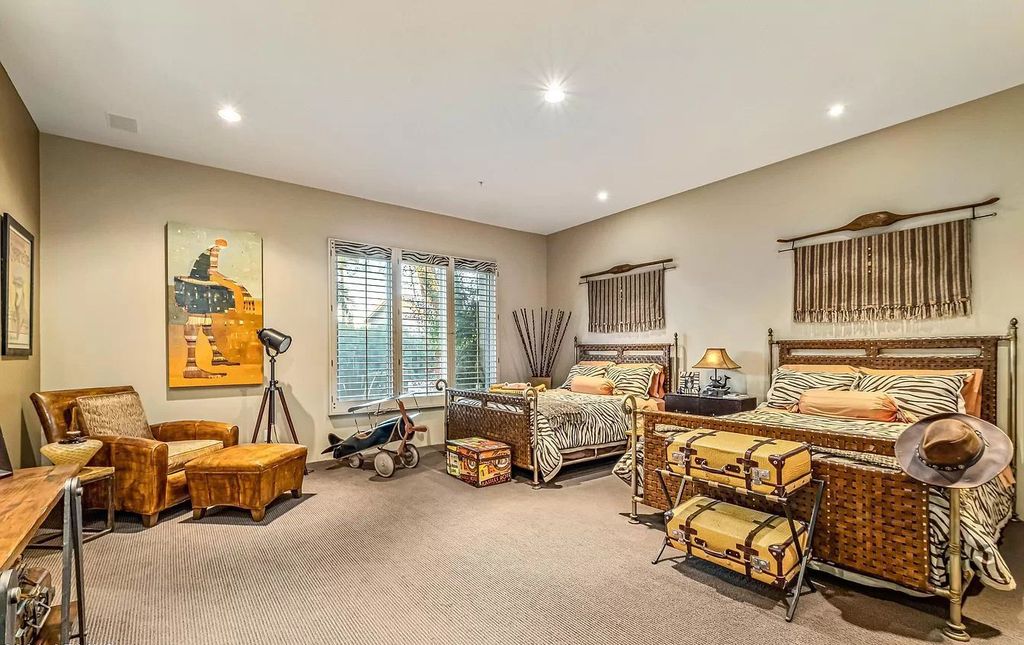 Include a variety of accents, such as wall decor and key interior items. Accents from the bed, sofa set, or ottoman at the end of the bed can be used in a large bedroom. Exciting experiences can be found in the Amazon megamarket. Classic Elegant Single Level Home in Scottsdale, Arizona sells for $4,900,000
17. Get An Eclectic Cabinet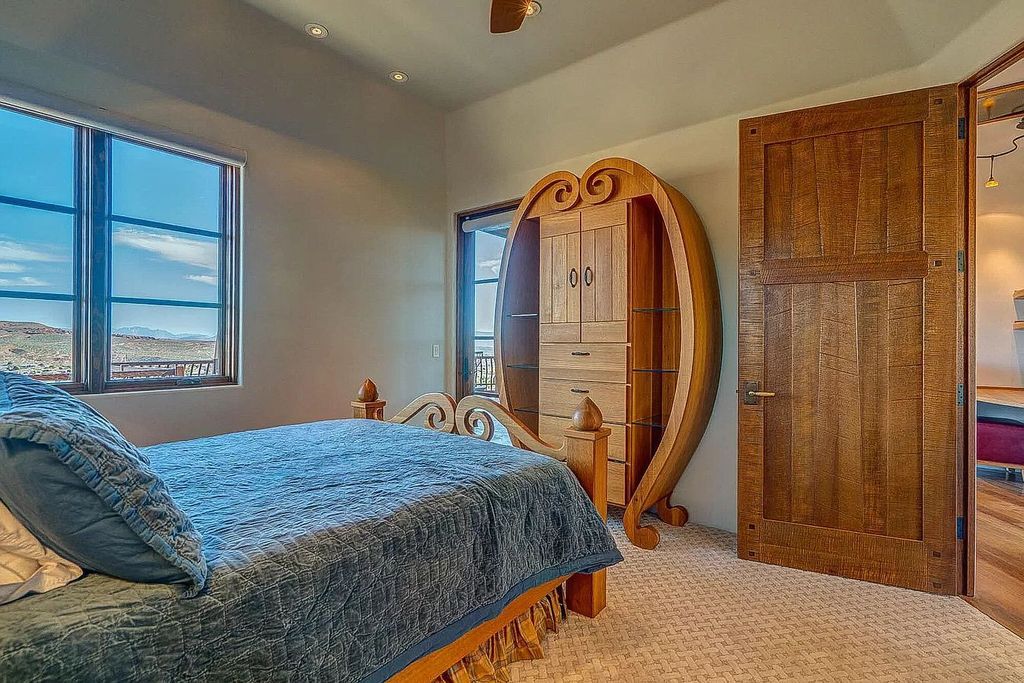 Beautiful and one-of-a-kind cabinets are becoming more common on the market. Unsurprisingly, this cabinet will be the focal point of this monochrome bedroom. They are attractive and functional, with storage areas and display stands. The current trend is to combine art with functionality. Dramatic two storeys home in Utah asking for $3,800,000 has been renovated and upgraded
18. Adding Colors In Boho Bedroom Ideas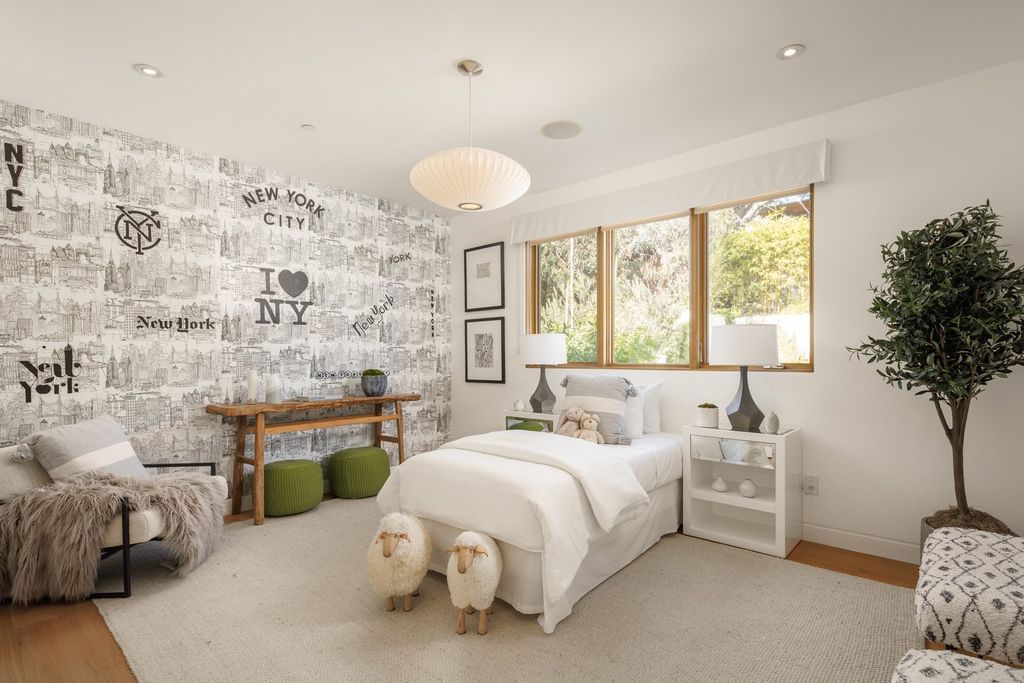 More light, texture, or color can be used to add flair and emotion to a boho bedroom. Instead of a plain beige or white room, add textures such as reasonable wallpaper. Chairs in natural colors such as earth pink or green are also excellent choices for boho decor. This $7,895,000 Architectural Home in Pacific Palisades has a Huge Rooftop Deck with Breathtaking Views
Decorating a bedroom in a boho style is unquestionably a great way to increase the relaxation and warmth of your space. Boho bedroom ideas can be decorated in a variety of ways, from minimalistic to bohemian, using a variety of natural materials. All of them evoke tenderness and closeness. So, you can learn more simple bedroom ideas.
More Ideas For Bedroom:
---
Thousand of high quality images of Living room and more you can see at Livingroom Gallery.