Date of Publishing:
Creative bedroom layout ideas
We all enjoy redecorating our homes to create the ideal atmosphere, and as children, the majority of us enjoyed obsessively redecorating our bedrooms to give the impression that we had had a bedroom makeover. With a bed in the center, a wardrobe against one wall, nightstands on either side of the bed, and perhaps a lamp in the corner, our bedrooms became a little bit more monotonous as we aged. Here are 17 possible bedroom layout ideas for your consideration.
1. Multiple-purpose Bedroom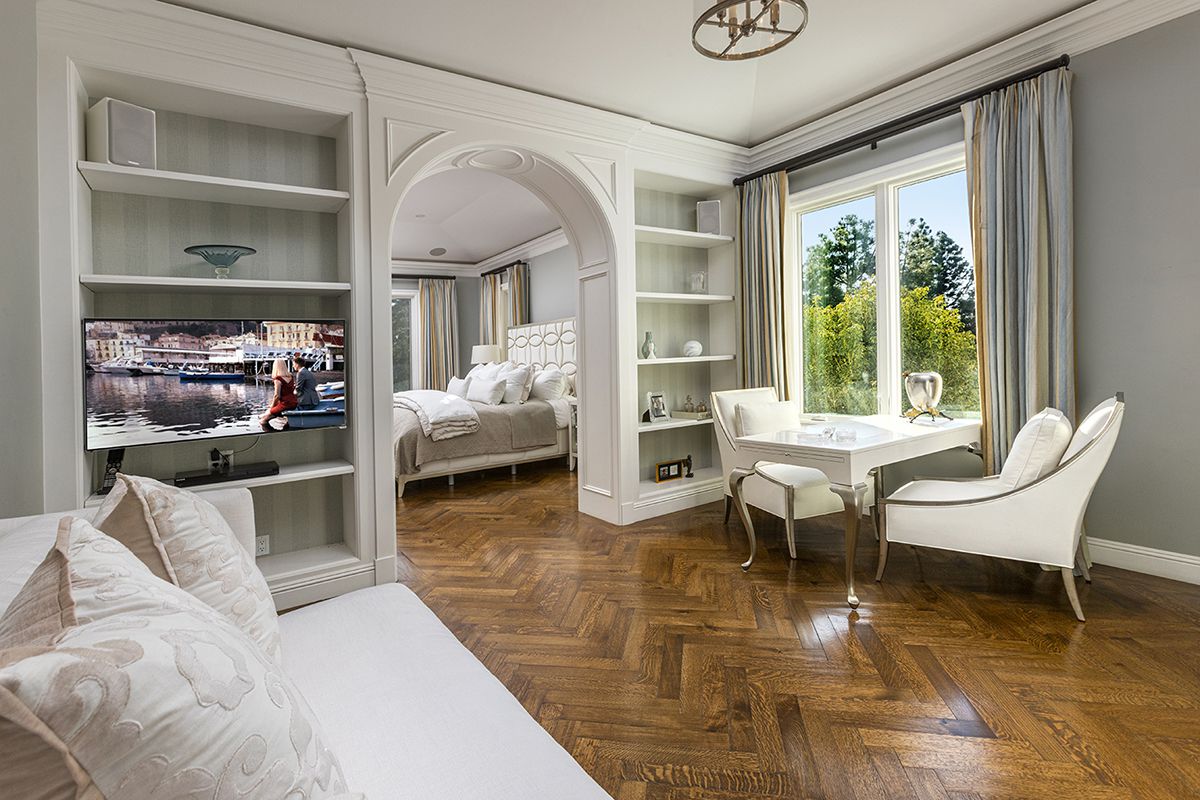 Bedrooms are included in the multifunctional areas found in contemporary homes. Consider placing the bed against a wall or corner to generate more space if your bedroom has many purposes, such as serving as a seating area or home office. When it comes to designing a bedroom plan that will incorporate more than simply a bed for sleeping, you must be willing to be adaptable in your design strategy. A $8,495,000 Traditional Custom Home for Sale in Newport Beach
2. Ideas for Large Bedroom Layouts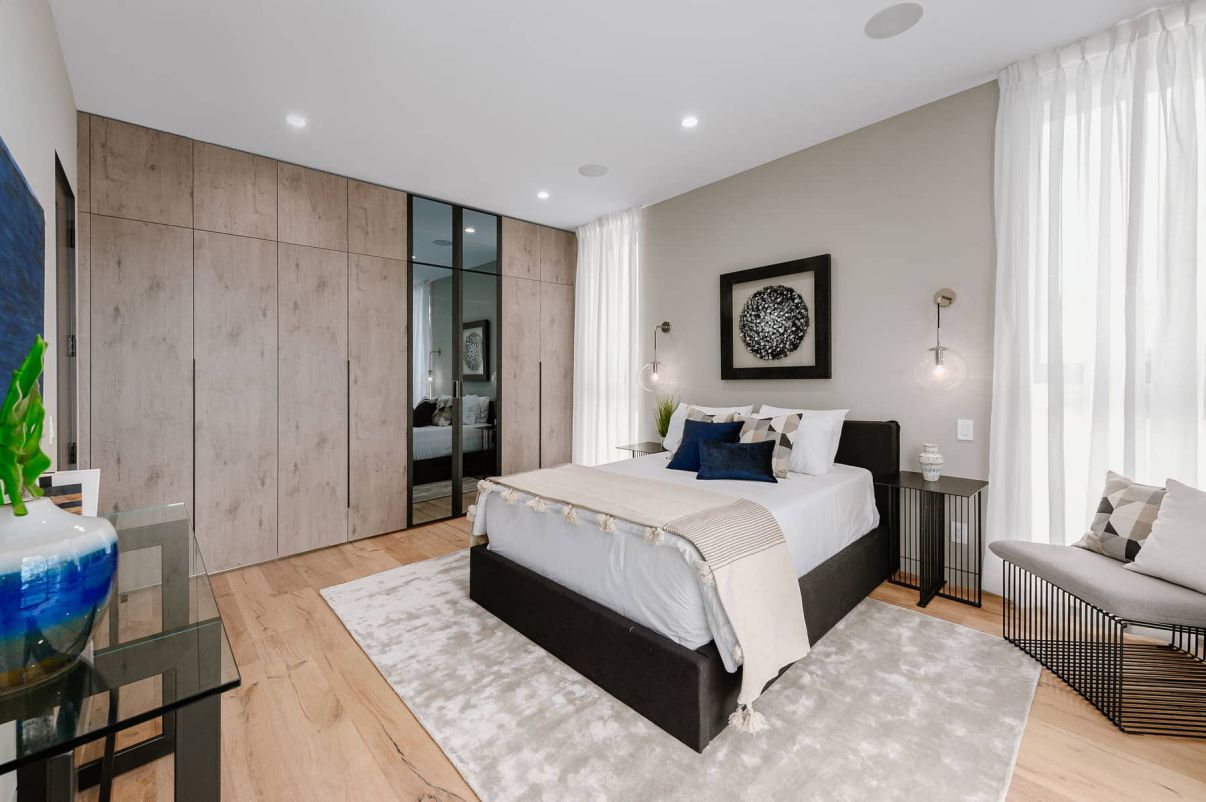 When it comes to the design of a huge main bedroom, the options are virtually endless. It can be a little frightening to decorate large rooms, especially if you don't feel like you have enough furniture to complete the room. However, here is the point in the bedroom plan you may really let your imagination go wild. If your bedroom has spacious built-in closets, you may use the extra room for storage to organize and tidy your space so you have more room to relax.  Luxurious Modern Harper House in Los Angeles for Sale at $4,895,000
3. Studio Apartment Bedroom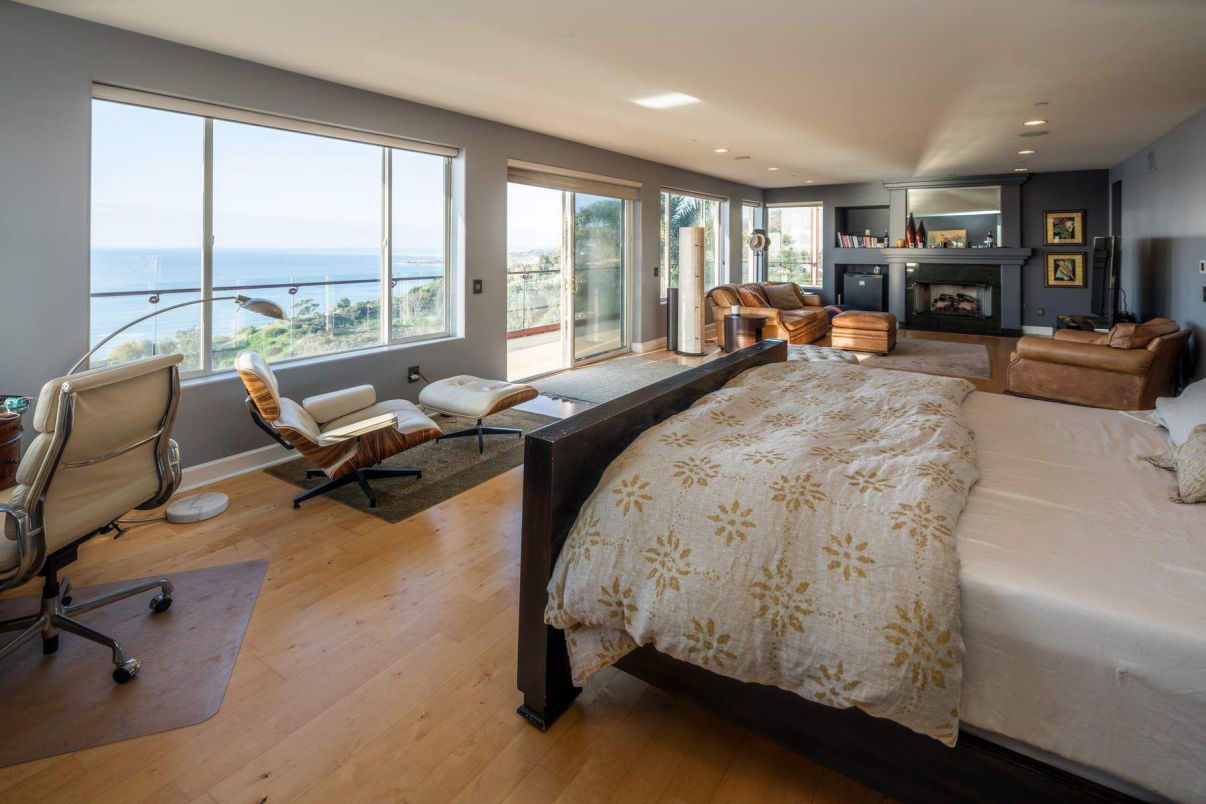 Due to the open layout of a studio apartment, space is at a premium. Identifying the sleeping area in this situation will require some creativity. To create a private sleeping area and deter curious visitors from entering your bedroom area, put a room divider next to the bed. $30,000,000 Villa Pacifico – A Trophy Home for Sale in Malibu, California
4. A bedroom With Lots Of Storage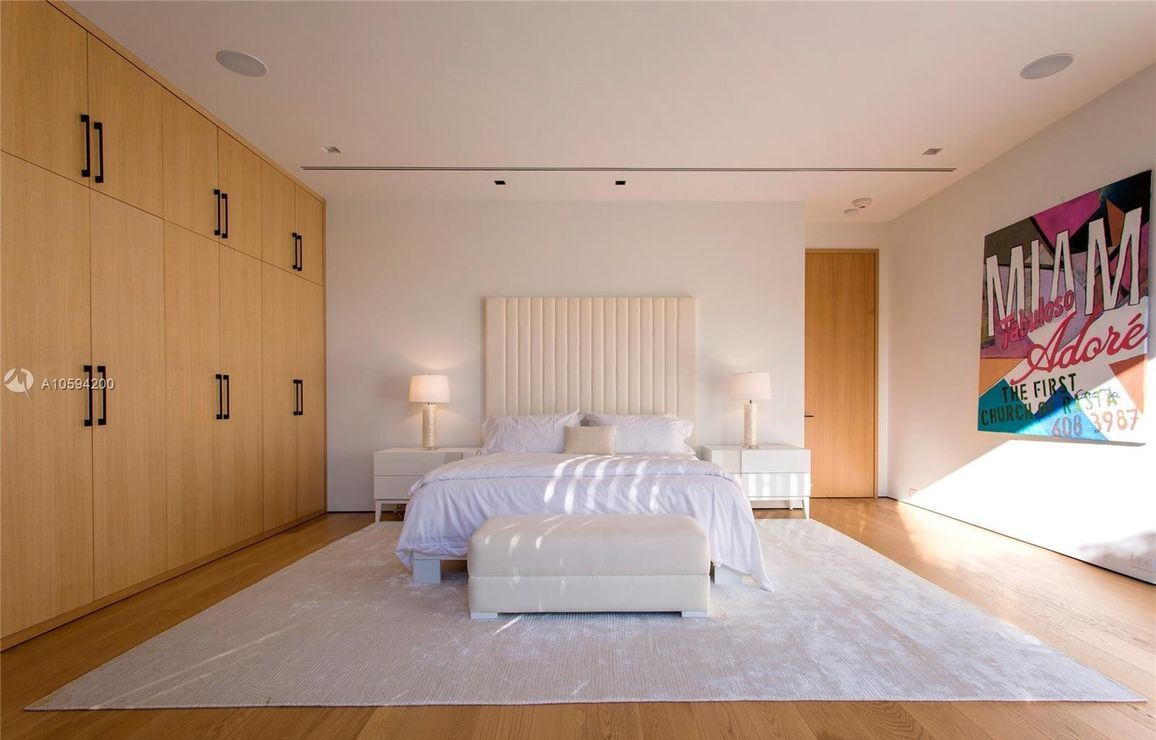 Built-in closets are available in certain bedrooms, but they frequently do not have enough room to accommodate all of your clothing and bedding. You can add an armoire or other bedroom furniture with shelves and drawers to boost storage in a limited area. Move the armoire, chest, or drawers off to the side of the bed rather than in front of it to give the illusion that the space is larger. Hibiscus Modern Home in Miami Beach, Florida by Choeff Levy Fischman
5. A Fireplace in the Bedroom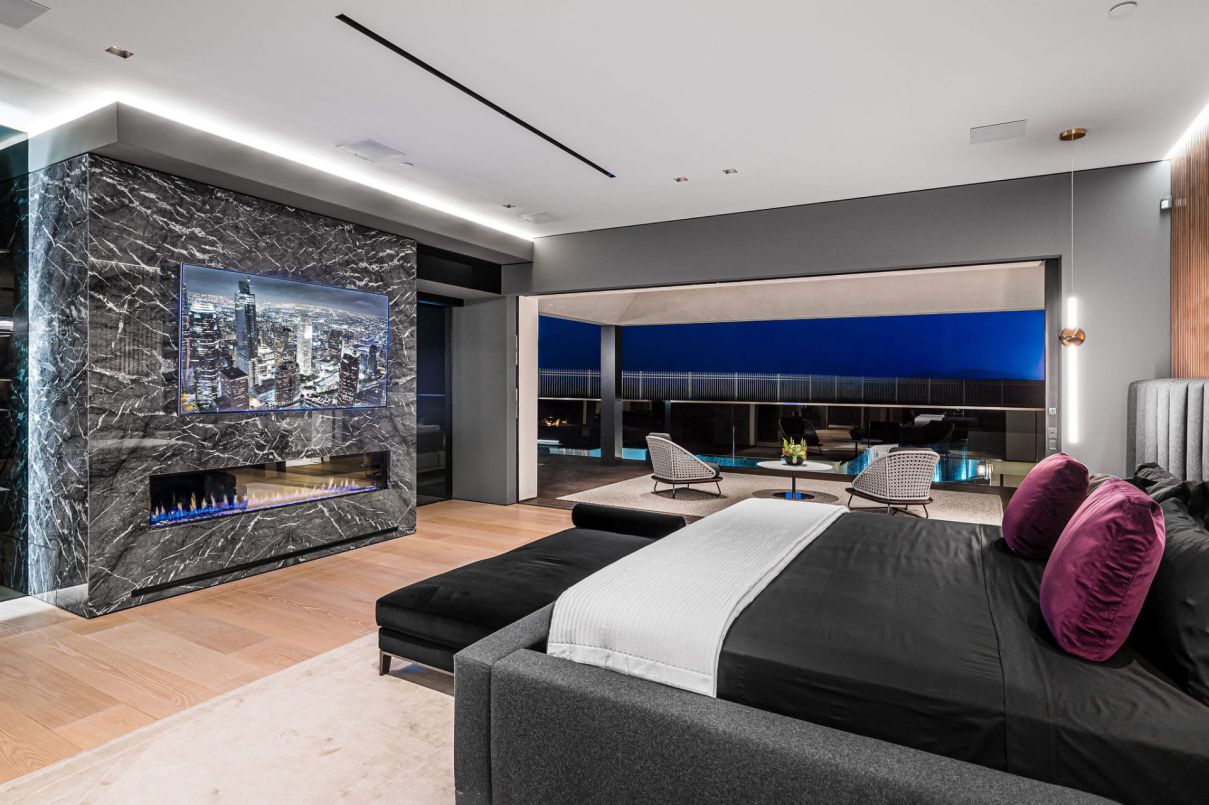 Positioning the bed across from a fireplace or mantle will enhance the aesthetic of the room. A television, piece of art, or mirror look wonderful mounted on the mantel over the fireplace. A cozy chair close to the fireplace and a sizable rug to mark the area as a different zone in the bedroom are essential in large rooms with a fireplace, stone walls, and elaborate architectural details. $37,999,000 Striking Modern California Mansion with the Highest Quality
6. Tiny Guest Bedroom Design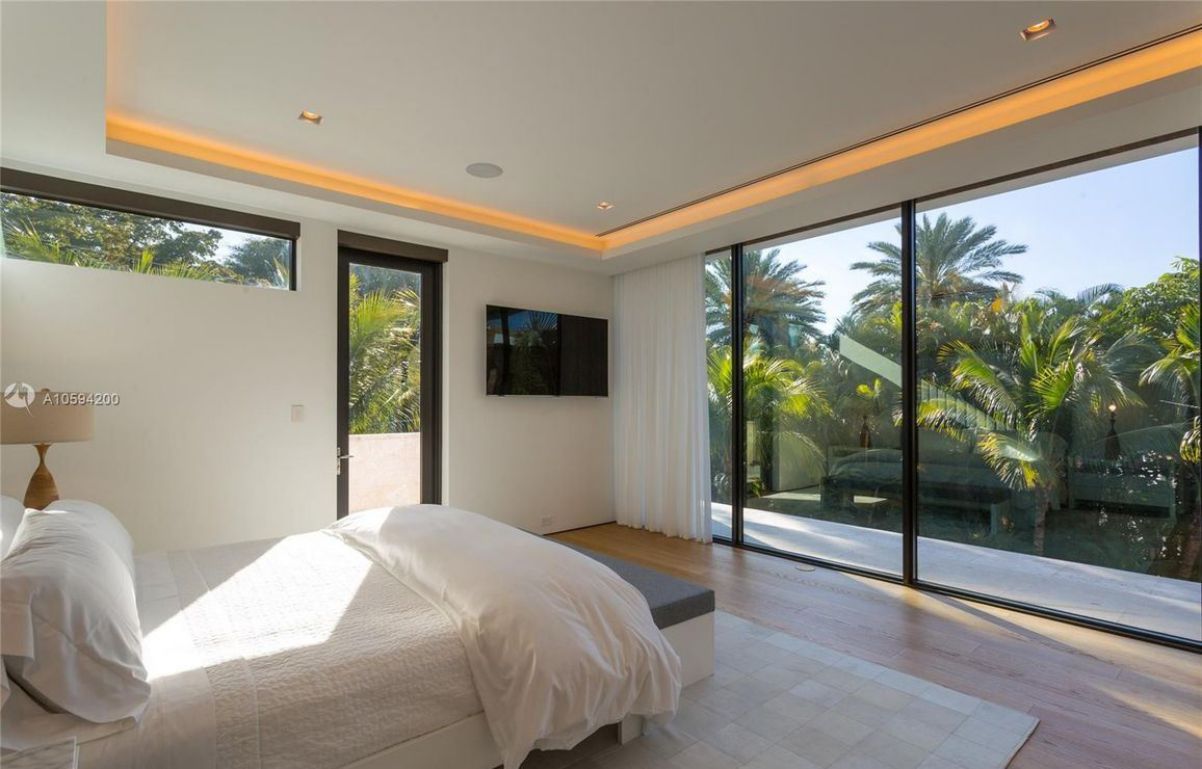 If your guest bedroom is small, having clean, white walls will help the space feel bigger. You could be tempted to shift the bed to a corner to create extra room, but doing so would make it harder for you to move around on either side of the bed. As a result, there will be room for a side table on each side of the bed. Hibiscus Modern Home in Miami Beach, Florida by Choeff Levy Fischman
7. A Bedroom with a Couch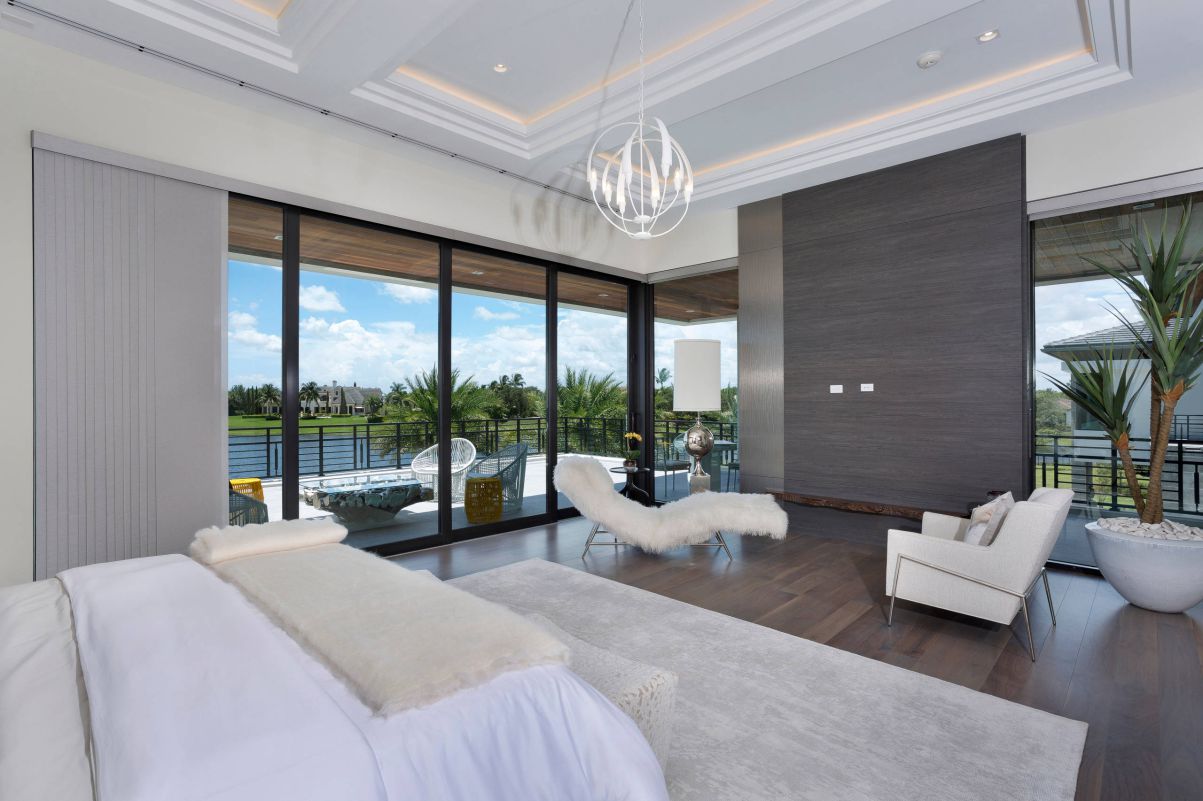 A master bedroom frequently has an extra room that can be used to build a cozy lounging area. Large beds with upholstered headboards that coordinate with the couches in the seating area can be added to a room with high ceilings and roomy dimensions. Stone Creek Ranch Residence in Delray Beach, Florida by Brenner Architecture
8. Bedroom and Home Office Together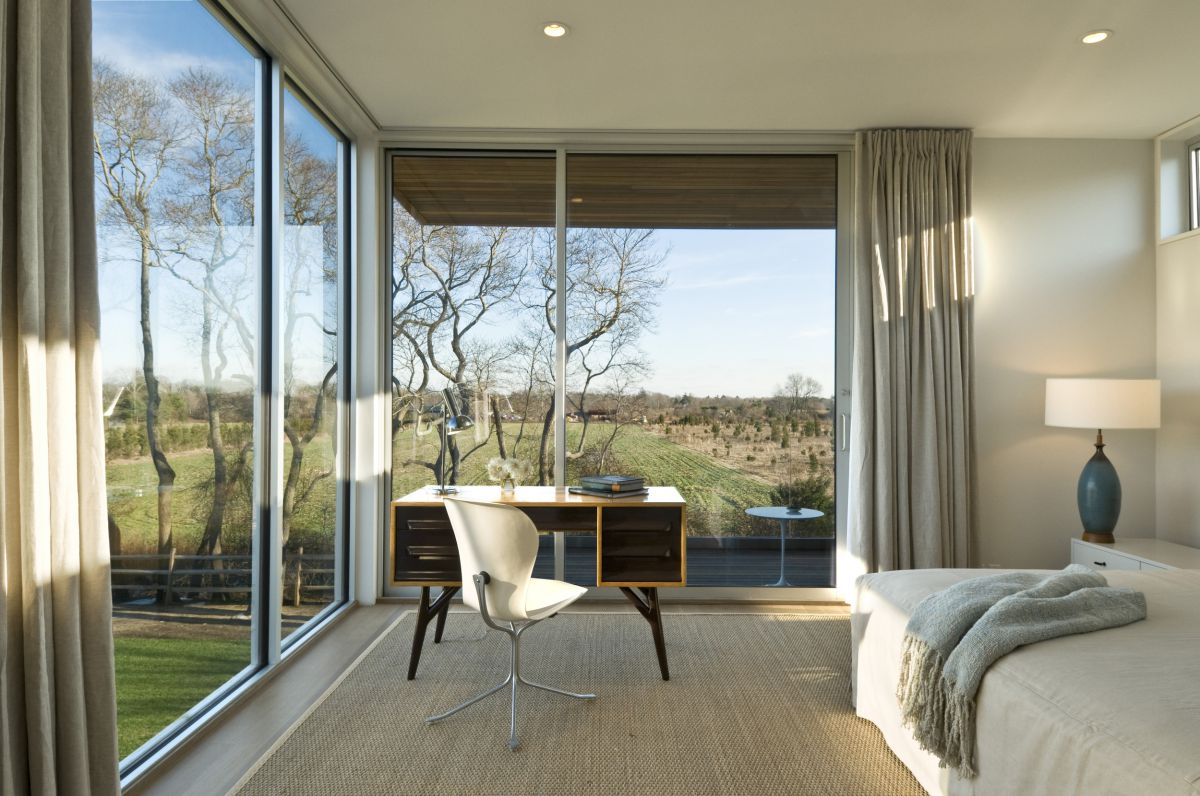 Because remote working is growing more and more common, certain bedrooms or residences will need to have a workstation or tiny office space inside the bedroom. You may establish a home office even in a compact bedroom. The desk can serve as both a side table and a workspace if it is placed close to the bed. If you have extra room, you can set up a neat workspace close to the window to let in lots of natural light. Fieldview Residence in East Hampton, New York by Blaze Makoid Architecture
9. A Reading Nook in The Bedroom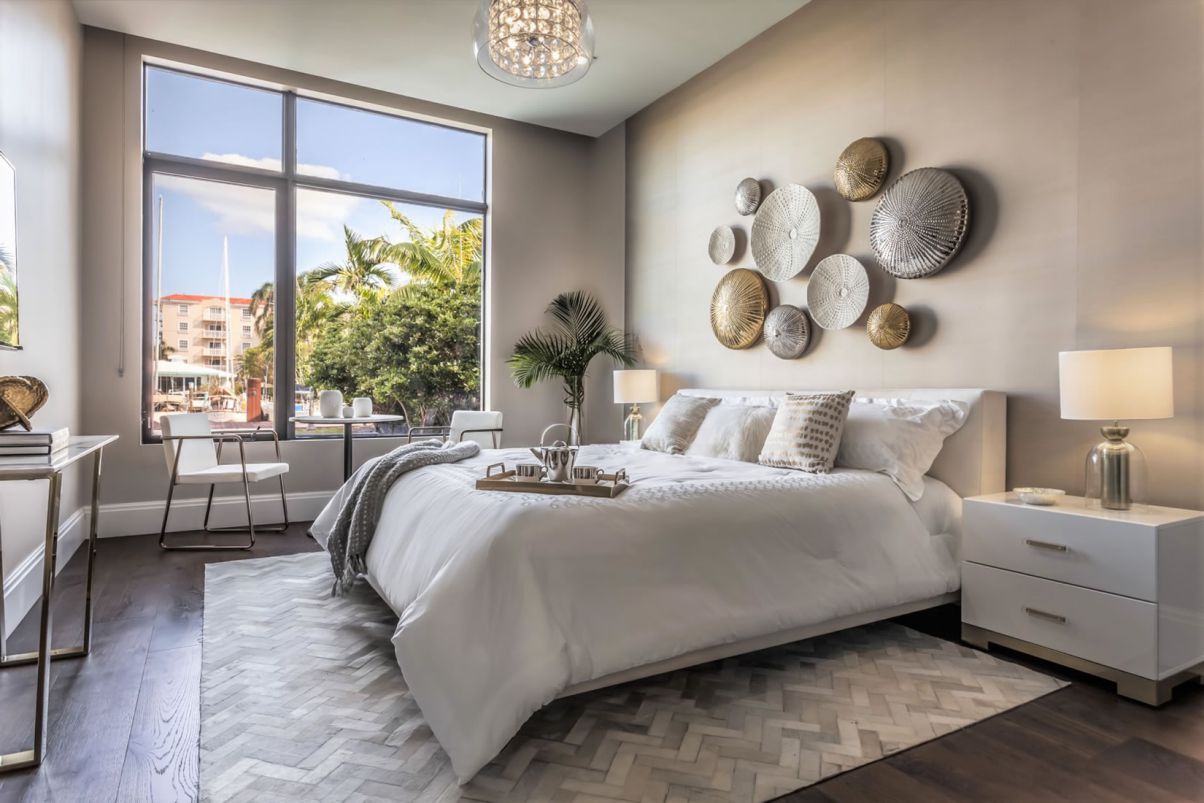 In order to unwind, introverts and bookworms frequently retire to their beds. For those who have a passion for reading, making a comfortable reading space is crucial. A bookshelf and a cushy chair can serve as a focal point and create a comfortable reading environment even in a small bedroom. To prevent eye strain, make sure the reading nook has both natural and artificial illumination.  Gordon Residence in Fort Lauderdale, Florida by AZD Associates
10. A Room With A Dressing Room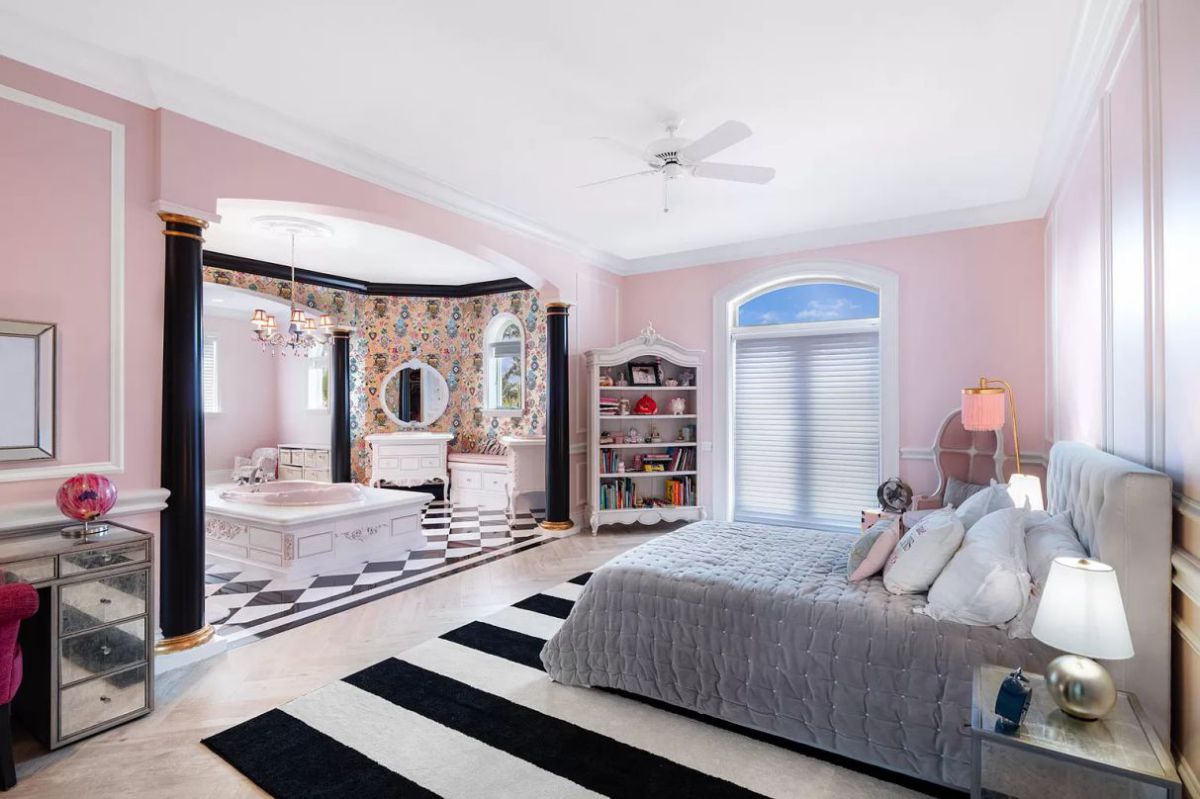 Vanities with a mirror and some drawers are common in bedrooms, especially master bedrooms, to make getting ready in the mornings easier. If there is room, you may also add a dressing table with a big mirror so that you don't have to go back and forth between the bathroom and the closet to get dressed. A $10,950,000 Captivating Beachfront Home for Sale in Stuart, Florida
11. Wall Lighting Can Free Up Space In Your Layout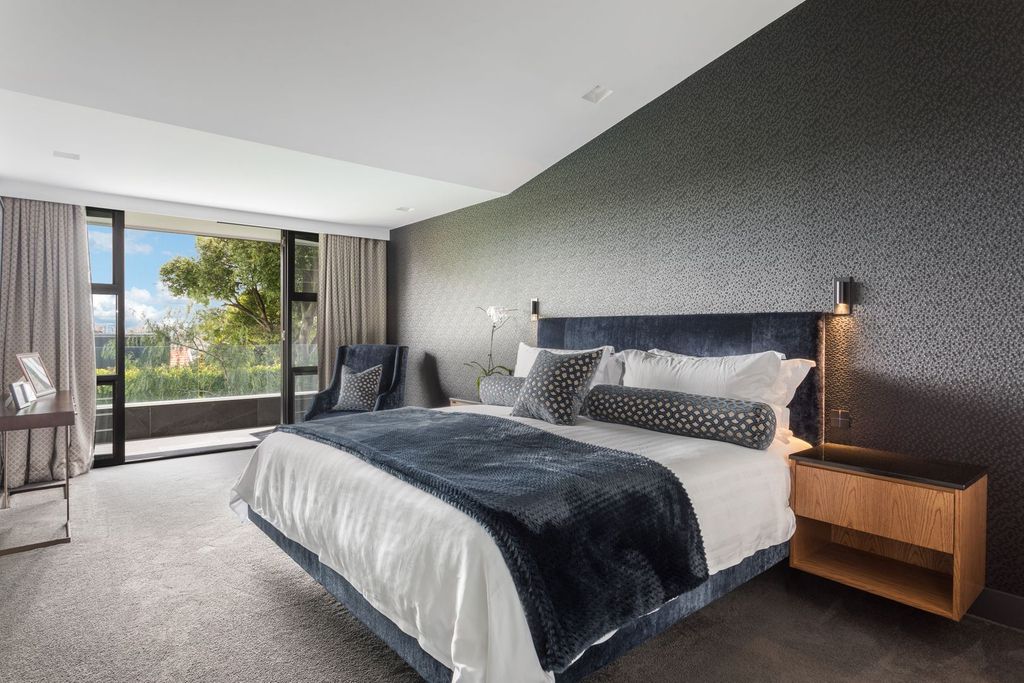 You might move the lights from the nightstand to the wall if your bedroom is small. Swing-arm lighting is crucial for clearing out clutter on surfaces. By incorporating them into your headboard, you could potentially do away with your nightstands as well. Two level Mosman home in New South Wales with striking view for Sale
12. Use Your Windows And Doors To Help Direct The Layout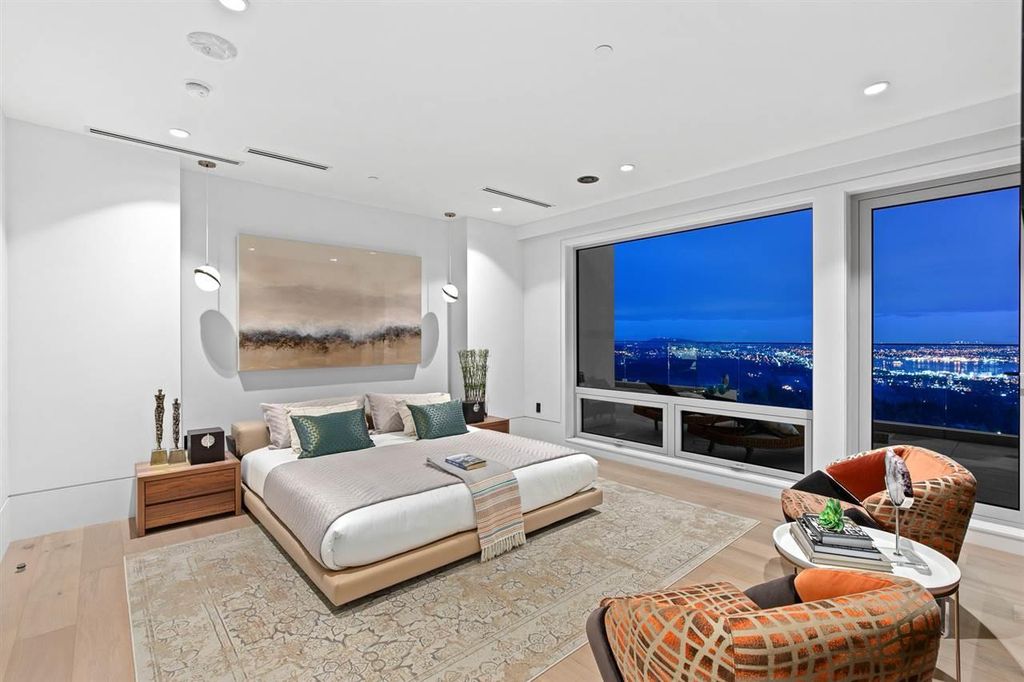 The layout of your space will be mostly determined by the size and shape of your room, but there are some other factors that are as significant. The position of the windows and doors is, in my opinion, one of the most crucial factors to take into account when arranging furniture in a bedroom; you always want to make sure that your furniture arrangement makes sense in relation to your windows. Sumptuous West Vancouver Villa with Sensational Views listed for C$18,800,000
13. Two Beds in the Bedroom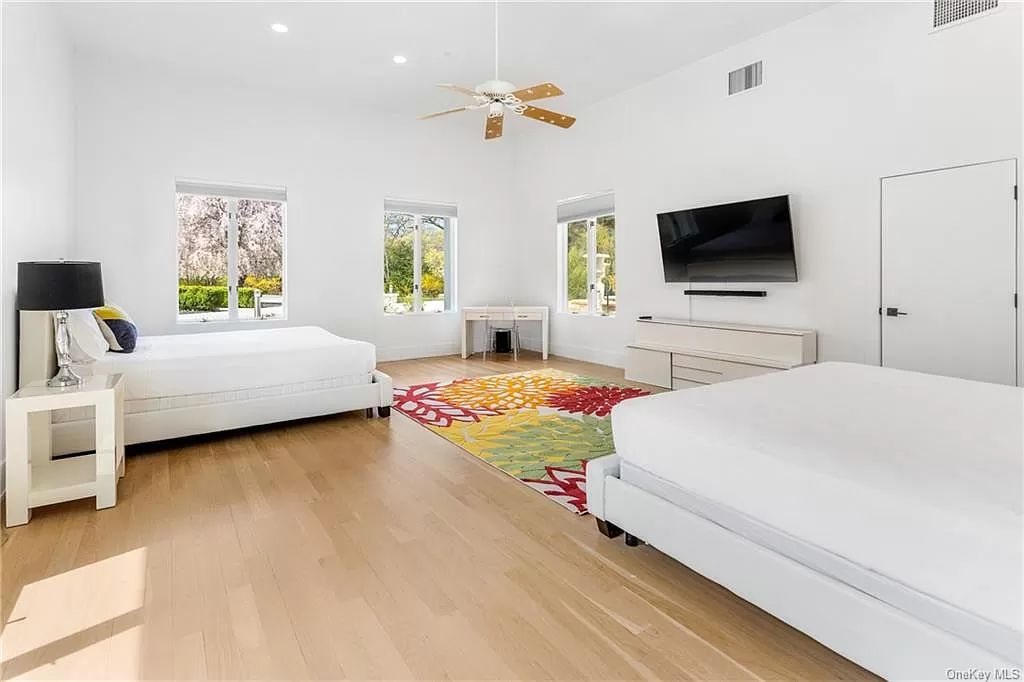 There may be more than one bed in a child's or guest bedroom. While a larger room with two beds can have side tables on either side of both beds, a smaller room with two beds can only have a single bedstand placed in the space between the two beds. You can place more storage, a huge lamp, or a decorative element like an indoor plant in the area between the two beds. A long rug placed in the space between the two beds will tie the space together. Modern Beachfront Home in Port Jefferson with Breathtaking Vistas for Sale at $9,750,000
14. Place The Bed In The Center Of The Room To Create A Divide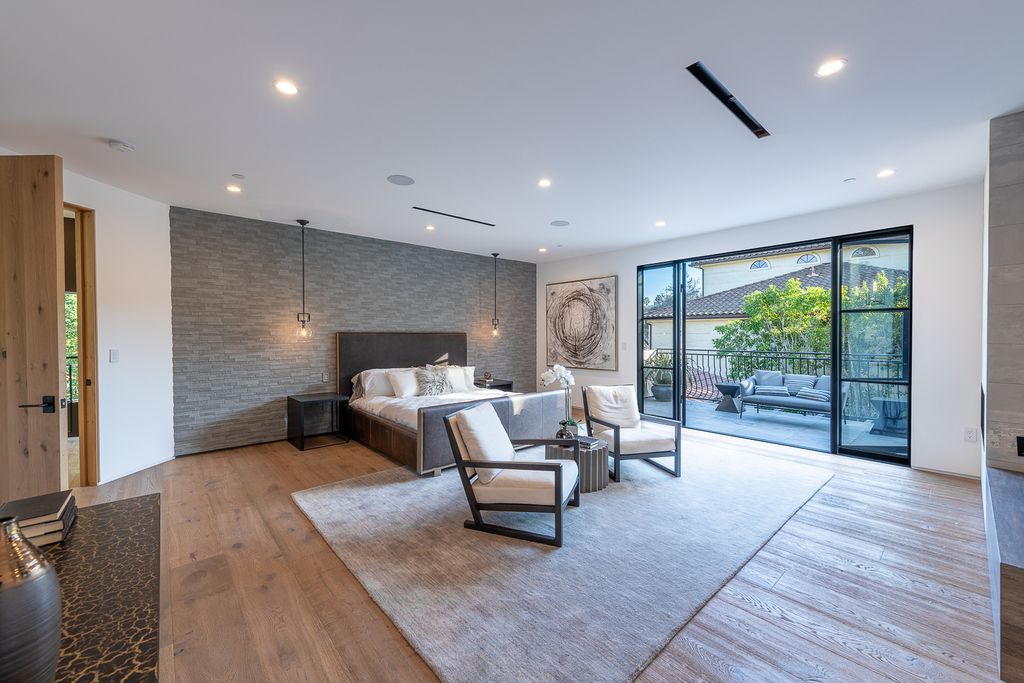 However, by placing the bed in the middle of the room, you can create a broken layout that can allow you to fit in additional bedroom storage. Beds are typically pushed up against the wall. The patio doors, the hallway leading to the bathroom, the wall of closets, and other areas of the room are all accessible thanks to the floating bed in the center of the space. Marvelous Spanish Contemporary Home in California built by Arzuman Brothers
15. The Right Place For Position Mirrors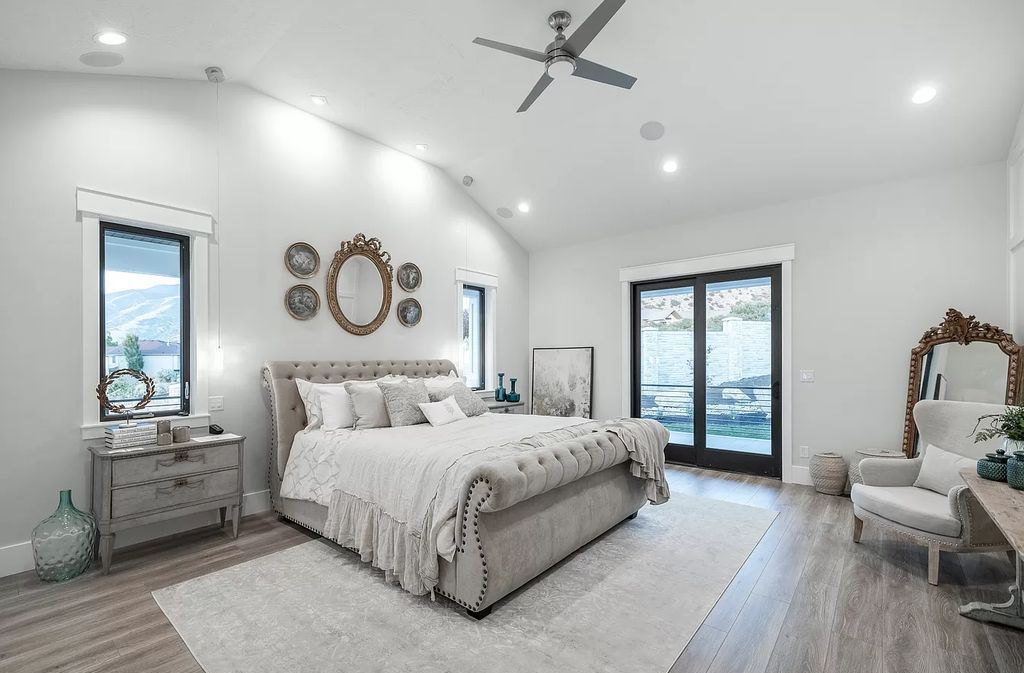 Ideas for bedroom mirrors can greatly improve the design. The mirror can magnify any immaculate symmetry in the room, giving the impression that it is a tidy, orderly haven. It can give the appearance of extension in limited spaces, making the room appear larger than it actually is. More light can be added by placing a mirror close to a window; vintage designs can even serve as wall decor or pieces of art. This $3,198,000 Luxury Modern Farmhouse in Utah has Stunning Views of The Salt Lake Valley
16. Create A Niche For Work Or Relaxation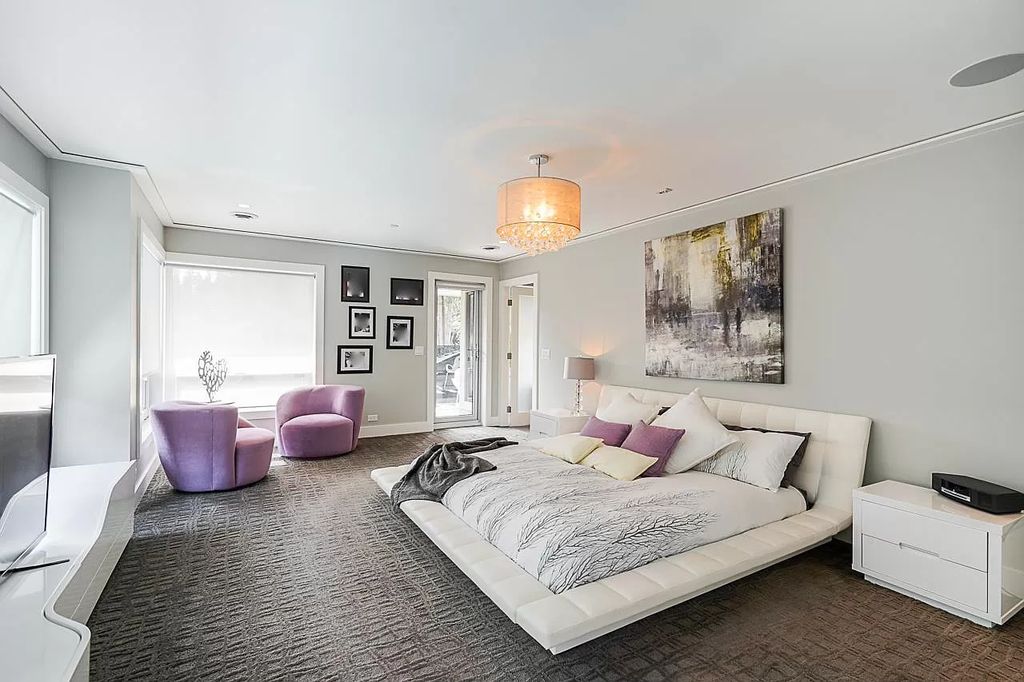 Despite the fact that sleeping is the bedroom's major purpose, it is also a great area to relax, chat with loved ones, read, and daydream. Fun morning breakfast and afternoon tea hours are guaranteed with a little seating setup in the bedroom. This area is ideal for a small home office. Typically, the area across from the bed works best for seating arrangements, leaving the middle of the space free for movement. Enjoy C$5,250,000 Stunning Colorful Home in West Vancouver
17. Don't Think You're Limited To Symmetrical Nightstands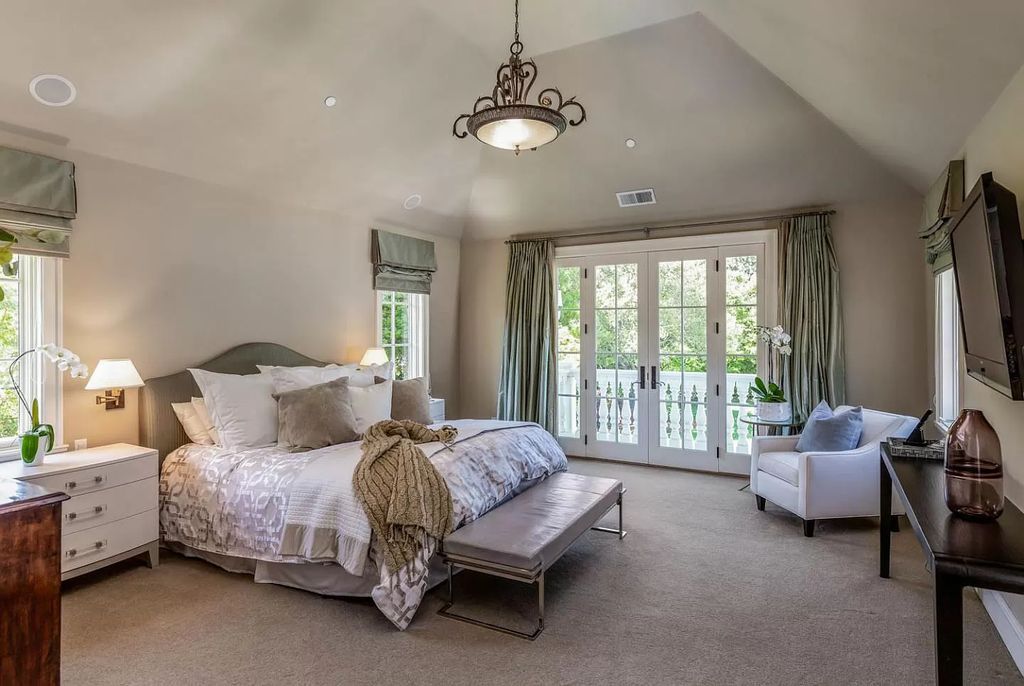 Why not paint your wooden flooring white to instantly brighten a dark color scheme if you have the good fortune to have them? The warm color scheme and striking materials give this room a cozy, cocooning vibe. The upholstered headboard resting on the bed frame adds drama, while the white-painted floorboards provide a sense of balance. This $19,500,000 Exceptional Home in Atherton is a Masterpiece of East Coast-influenced Architecture
There is no right or wrong way to design your bedroom, but you should think about the furniture you choose, the color palette, and if you need more storage or a place that can serve many purposes.
You may design the ideal bedroom layout that will give you pleasant dreams every night by taking a time to think about the space you have available in your bedroom and if you'll use it solely for sleeping or for other functions as well. For more amazing ideas, you may look at the post 16 Decorating Ideas to Make Any Large Living Room Cozy
More Ideas For Living Room:
---
Thousand of high quality images of Living room and more you can see at Livingroom Gallery.