Date of Publishing:
Brilliant small bedroom layout ideas
It's crucial to keep in mind that the arrangement is everything when it comes to designing a small bedroom. Soft bed linens, calming accents, and even artwork can be added once you have your furniture placement figured out. While minimalism and small bedrooms frequently go hand in hand, vibrant, patterned patterns can also work in small spaces if you like maximalism in all its glory. Following are a few of decorating and storage ideas for small bedrooms layout that can persuade you that bigger isn't necessarily better.
1. Reduce The Side Table's Size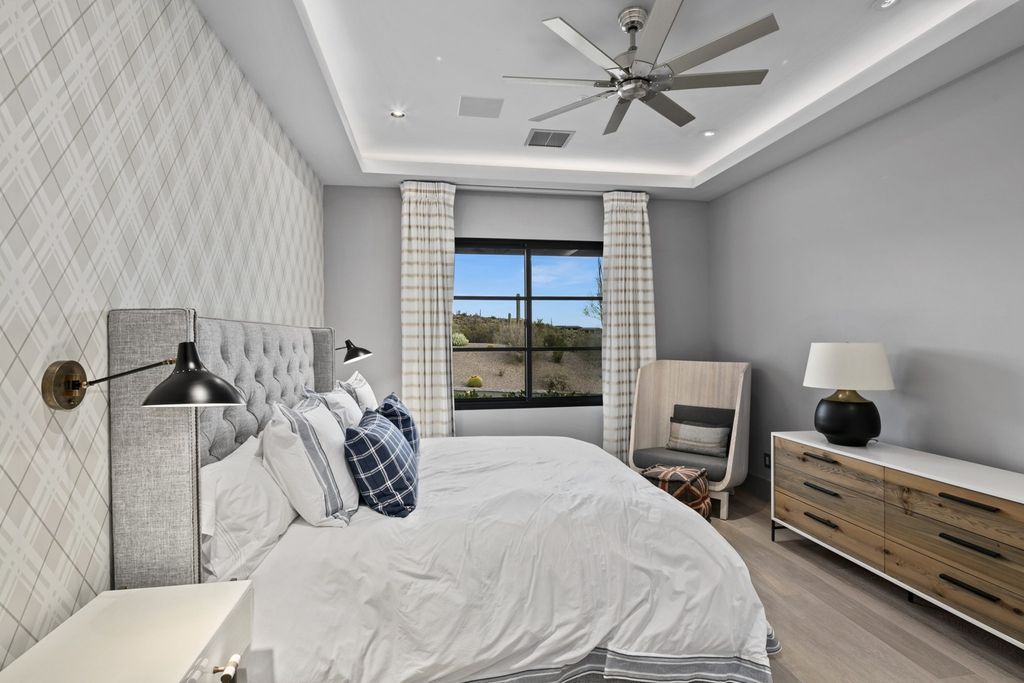 Small areas can force you to make compromises. And that's OK, but the majority of people require a nightstand. There is no room by the bed. Consider implementing this fantastic idea: flip the nightstand to face the wall across from the bed. You can still reach your nightstand if your room is small enough, but you won't have to deal with the stress of trying to squeeze one in. A Simply Stunning Contemporary Home in Scottsdale with Striking Mountain Views for Sale at $7.25 Million
2. Use Mirrors To Create The Appearance Of More Space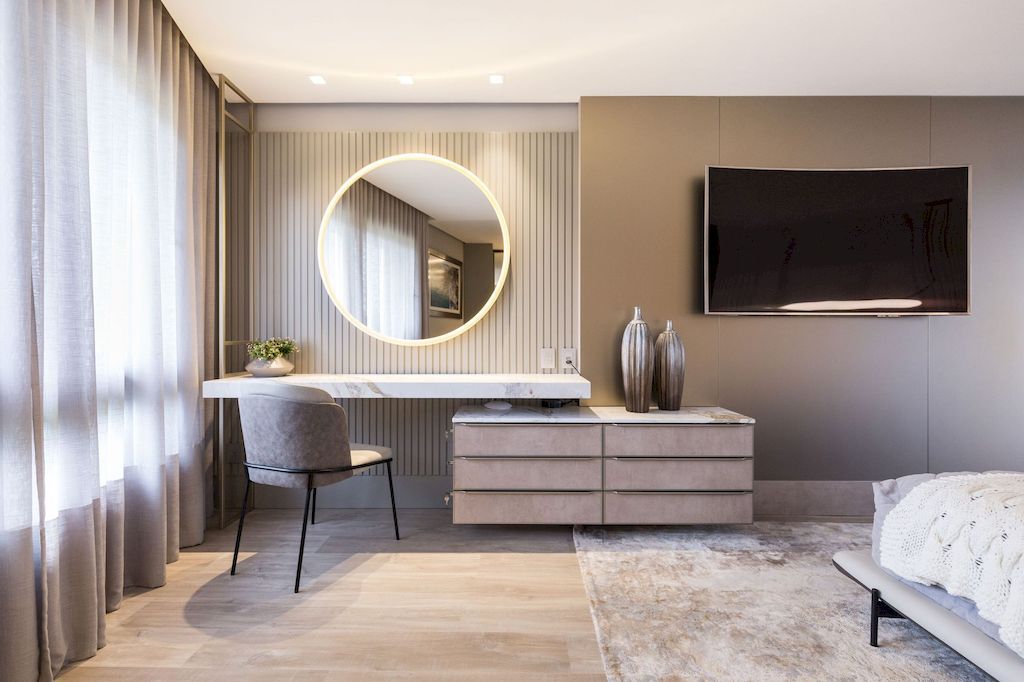 This common design technique is one of our favorite small bedroom layouts that fully works in your sleeping area. Additionally, a big, strategically positioned mirror will assist add more light to your bedroom. We think this is a win-win situation! AD House for Comfortable Living J.A. Becker Arquitetura e Construções
3. Make use of the under-bed storage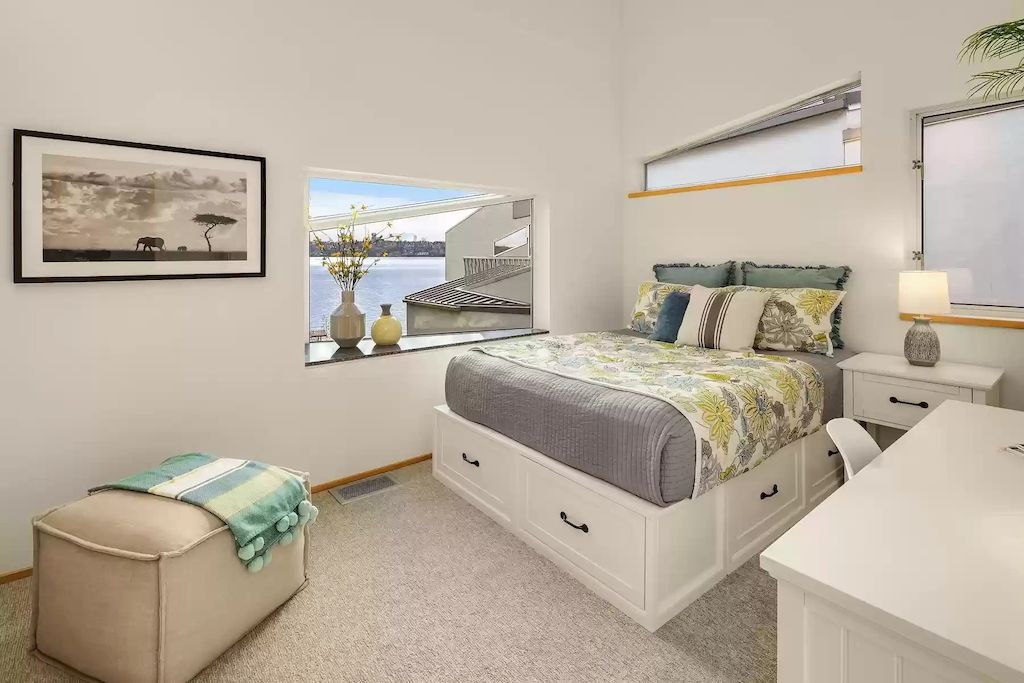 There is no better location to keep extra items than underneath your bed. It just makes sense because the bed already takes up a lot of floor area. Several choices? To contain clutter, pick a bed with built-in storage, utilize wooden crates, create your own drawers, or even use attractive baskets. Entirely Dream Residence with Extraordinary Architecture in Washington Hits Market for $21,500,000
4. Accent Wall In A Private Area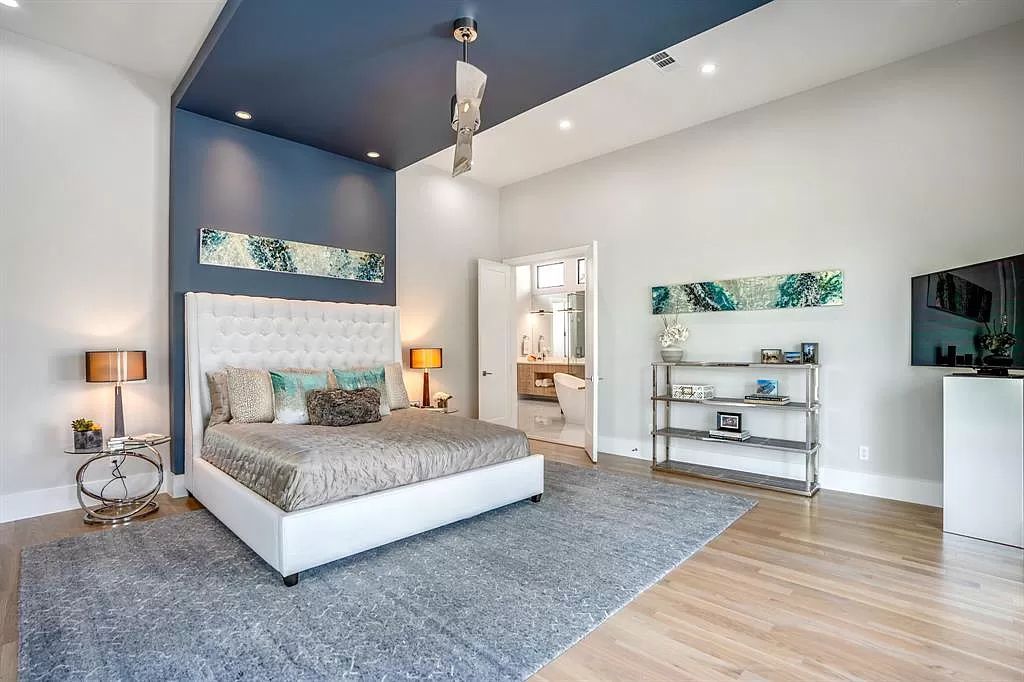 Even in a studio, like this lovely one, you can maximize your available space. In addition to adding a splash of color, a small amount of paint on an accent wall behind your bed creates a clever visual division between your sleeping area and living space. This $3,600,000 Contemporary Home in Houston is The Epitome of Modern Luxury with Amazing Features
5. Play With The Ratios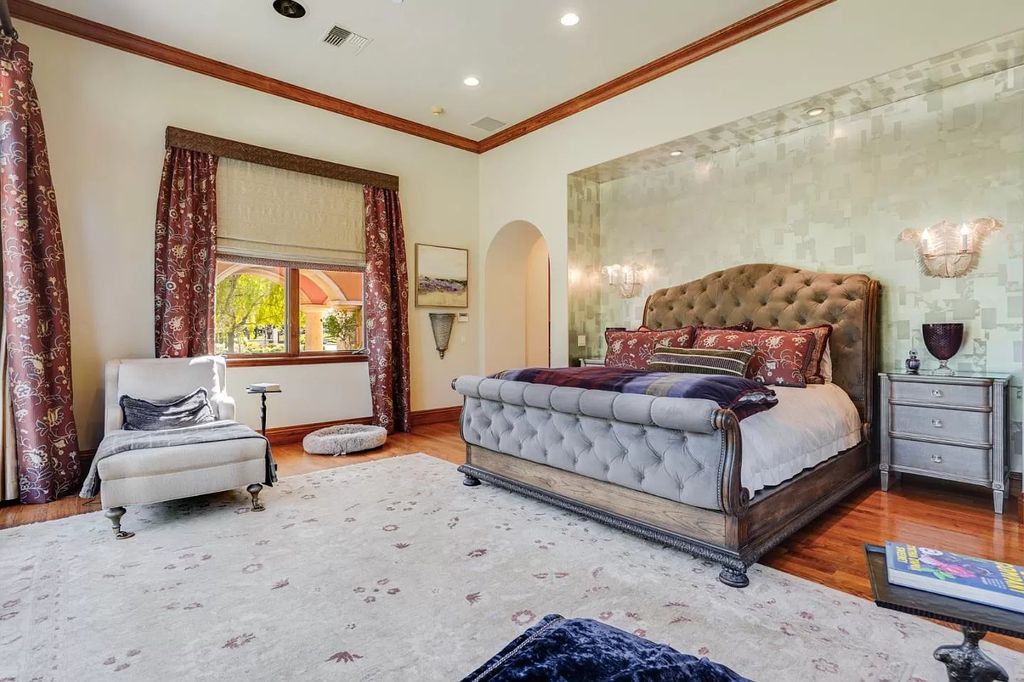 Your home will instantly look bigger and more spacious if you place a straightforward bed frame on top of a wide rug. Imagine this bedroom, for instance, with a luxurious headboard or a bed frame made of upholstered material. If the room didn't have straightforward furniture with streamlined silhouettes, you can only imagine how much more claustrophobic it would feel. This Remarkable $15,000,000 Mediterranean Villa in Monte Sereno offers A Life of Leisure
6. Layered Art with a Lean Looks Good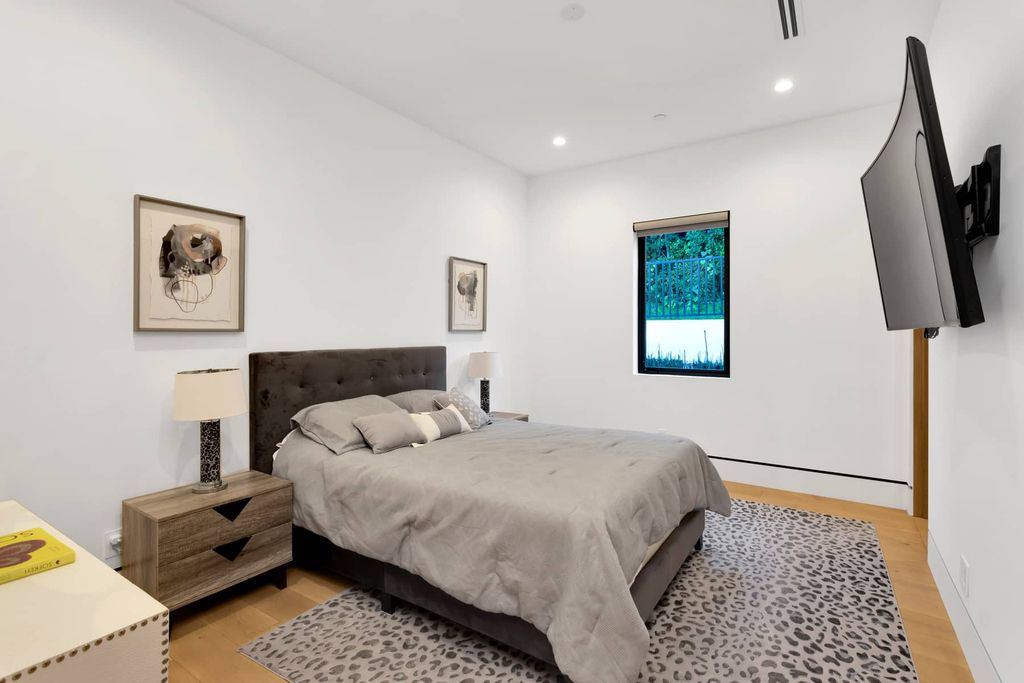 If you love art but don't have the room to display your prized pieces in your bedroom, layering framed art on a shelf or nightstand can create a dramatic effect without taking up much room. An Extraordinary Modern Home in Exclusive Bel Air Skycrest Community Asking for $5,199,000
7. Invent New Ways To Use Shelving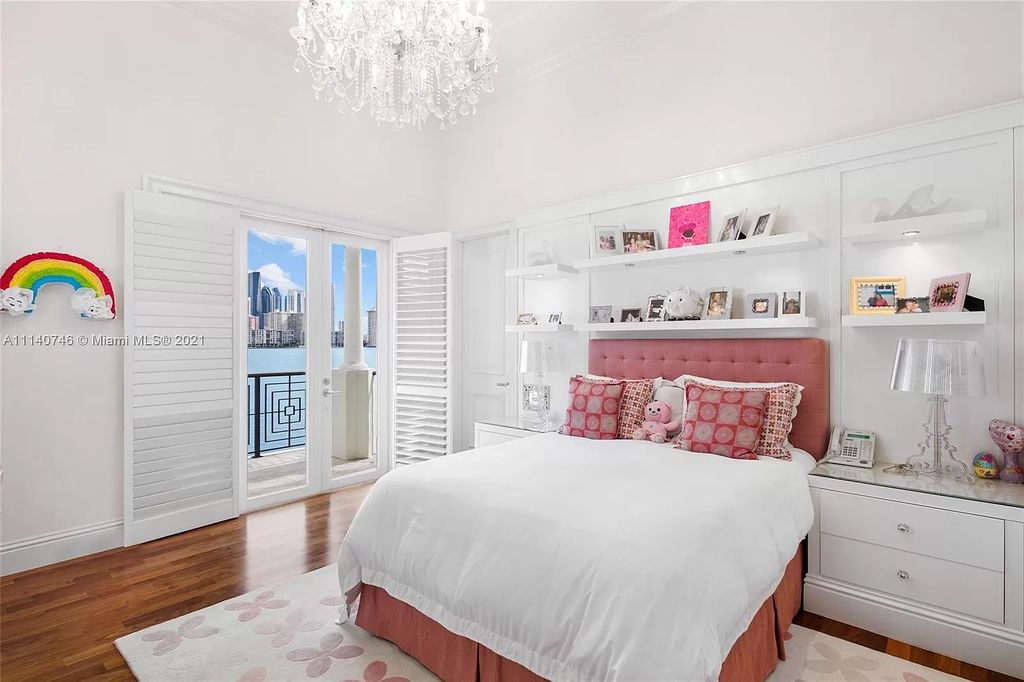 Why not attempt shelving that doubles as art as a small bedroom layout when every inch of wall space counts? You may exhibit your prized possessions and store your favorite souvenirs on a sleek hanging shelf that won't take up any room on the floor. This $12,495,000 North Miami Beach Home features Sophisticated Island Living
8. Add Some Accessories.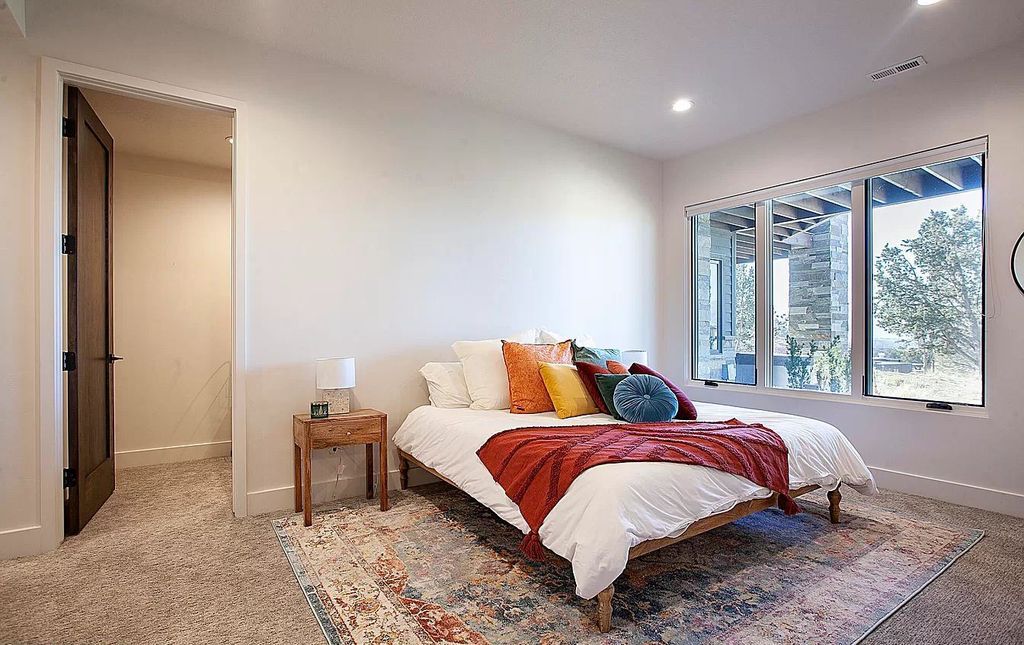 Consider going big with your bedroom layouts instead of large-scale bedroom items when space is limited—think: striking throw pillows, vibrant art, and layered textiles. Mountain Modern Home in Utah with views of Timpanogos and the Heber Valley asks for $3,590,000
9. The Power of Indoor Plants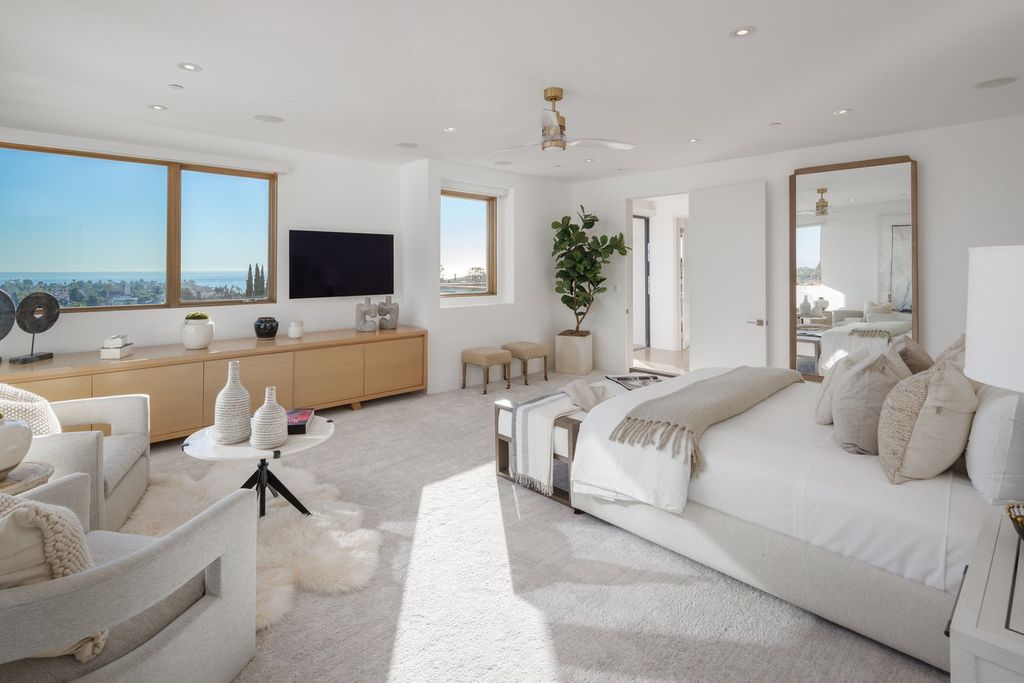 When you're sleeping alone, especially, you don't always need two nightstands. Add some plants. It will add quick elegance to your bedroom layout without requiring a large piece of furniture and will also aid in air purification.  This $7,895,000 Architectural Home in Pacific Palisades has a Huge Rooftop Deck with Breathtaking Views
10. Don't Forget To Check Under Your Bed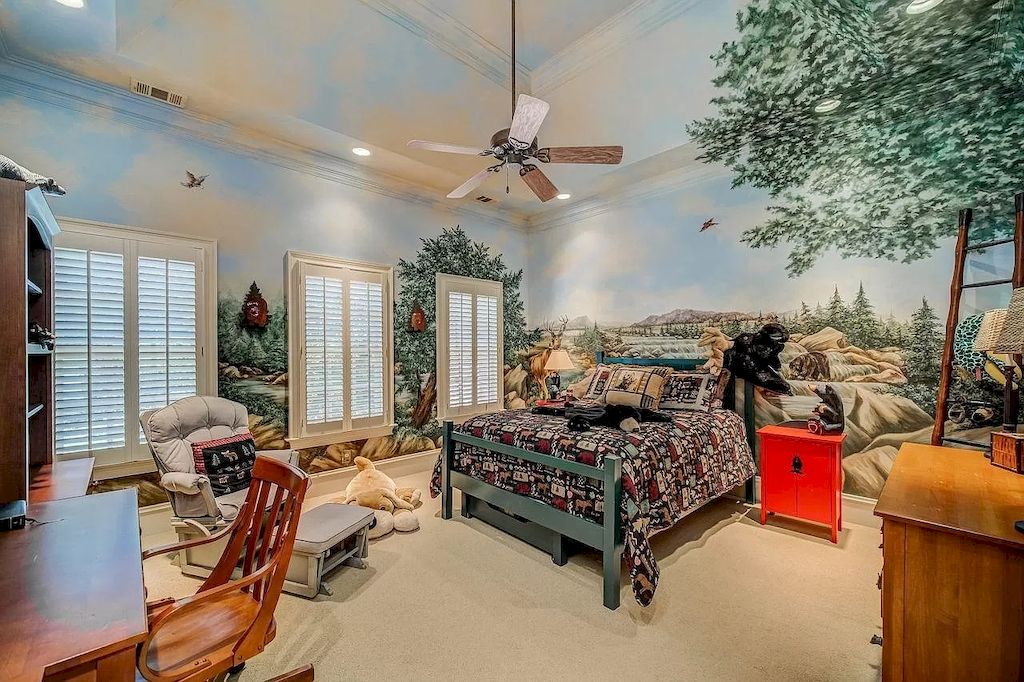 A clever method to fit more of whatever you need is to place a storage bench, baskets, or even crates at the foot of your bed. Usually, this only takes up about a foot of space, but the benefit is priceless. Exquisite Custom-Built English Estate in Georgia Hits Market for $5,750,000
11. Use A Side Table To Make It Happen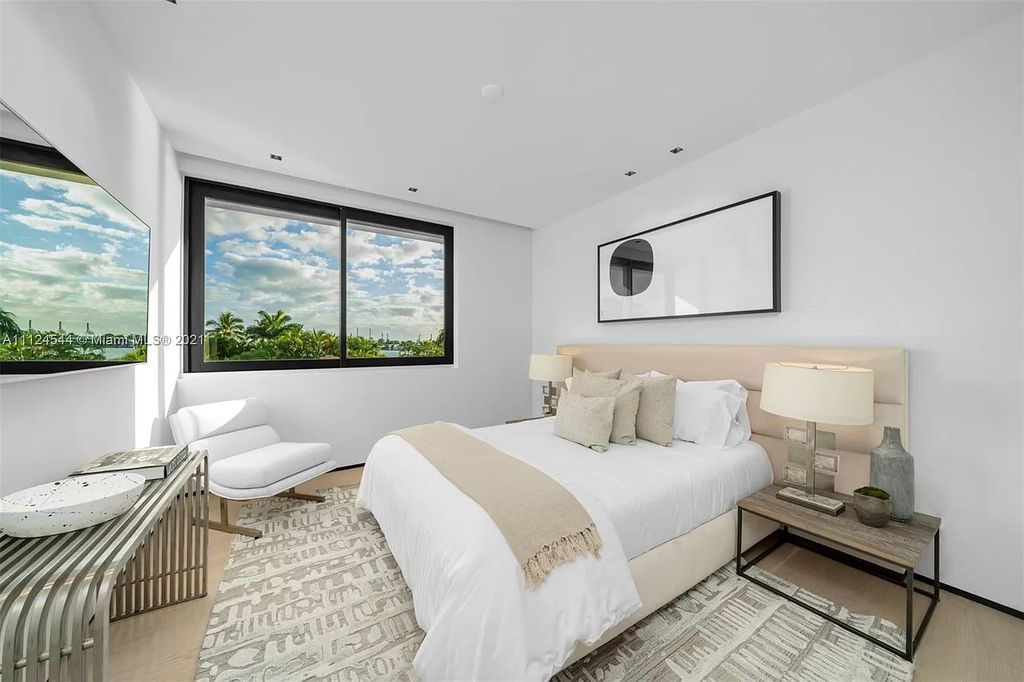 Sometimes all you require next to your bed is a tiny table to put your phone and glass of water on. In a room with bulkier furniture, a slim pedestal table is ideal for keeping bedside clutter to a minimum. Brand New Tropical Modern Home in Miami Beach with An Exquisite Outdoor Oasis hits Market for $25,000,000
12. Decorate a Compact Bedroom with White.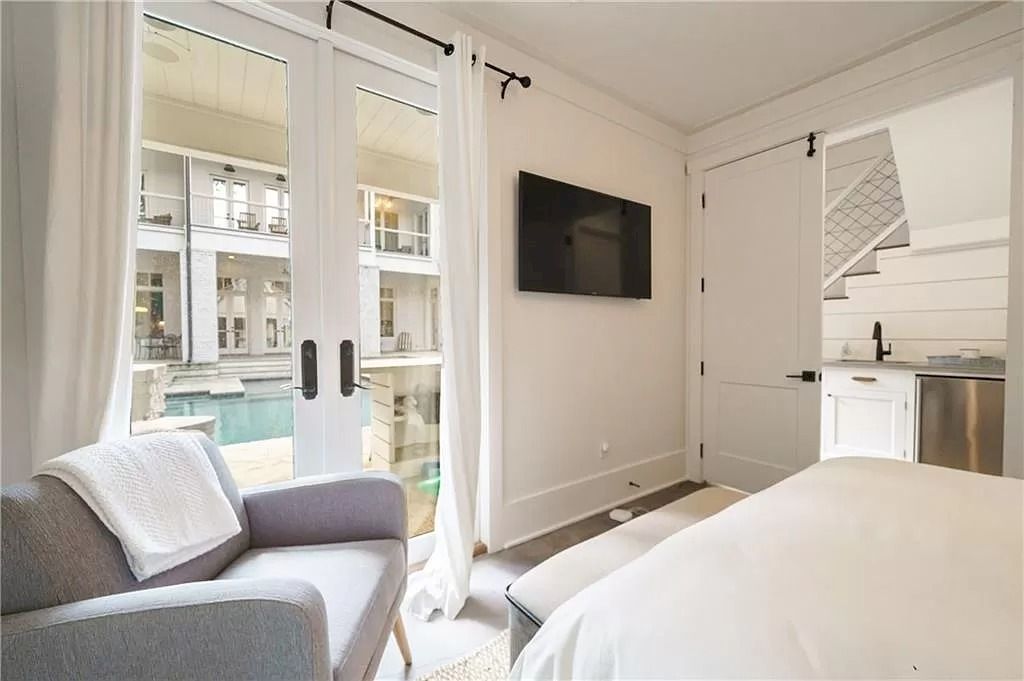 To visually expand a small space, paint the walls and ceilings with the best white paint. This will free you to use color and pattern elsewhere in a controlled manner. When it comes to small bedroom layouts, go all out with cottage garden florals because they won't overwhelm the simple background. True Retreat of Modern Vibes in the Heart of Sandy Springs, Georgia Listed for $3,195,000
13. Reconsider The Design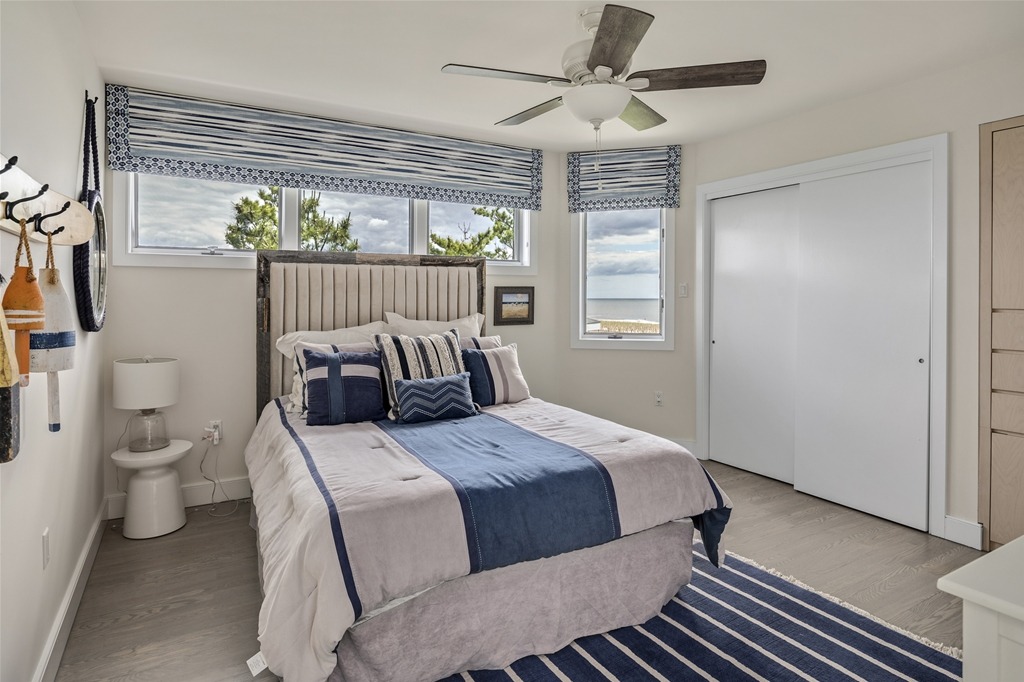 Rethinking the conventional layout is one thing that will always be beneficial for small bedroom ideas. Find out how to set up the furniture in your bedroom so that you don't feel too crowded. To avoid the room appearing crowded, place the majority of the furniture on just one wall, preferably the wall that is less visible from the area. By using creative multifunctional furniture, such as a sideboard that doubles as a dressing table, you may reduce the amount of furniture in your tiny bedroom ideas. Distinguished Interiors and Peaceful Landscape Make this $7,300,000 Oceanfront Estate Desirable in New Jersey
14. Double The Size Of Your Vanity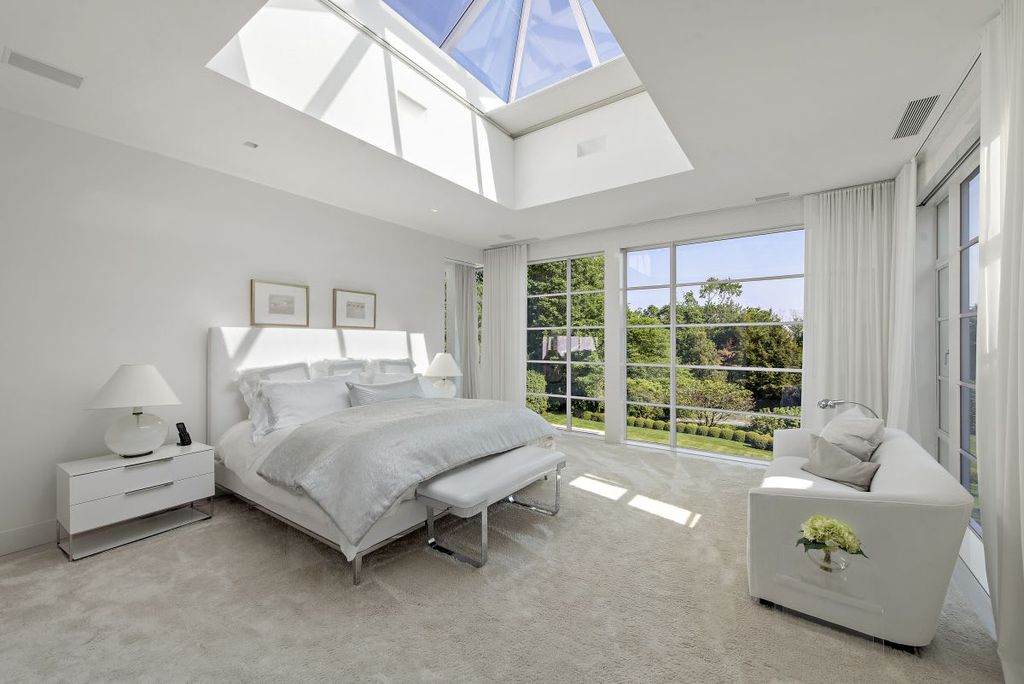 Even the bedroom has been added to the roster as many people now work from home often, if not exclusively. Can your dressing table serve as a desk even though working or using a computer in bed isn't ideal? It's good keeping the surface area uncluttered rather than filling it with lotions and potions, even if it's merely a quiet place to gather your thoughts and make your to-do list. Peaceful Mid-country Retreat in Connecticut Hits Market for $13,500,000
15. Use Small Storage Cabinets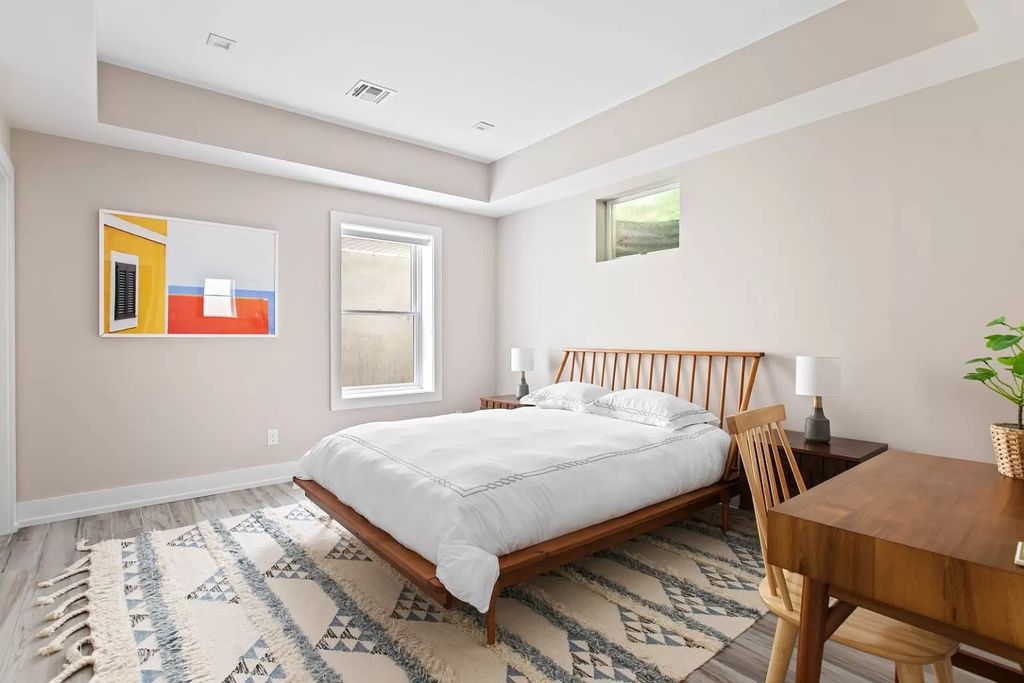 There are many adorable storage solutions available to fit odd places and little areas in your home. The narrow cabinets in this bedroom demonstrate how storage solutions can open up a room without sacrificing valuable storage space. Exquisite Serene home in New York sells for $3,500,000 located on a 3.5 Acre extremely private lot
16. Use Uplifting Colors To Make The Room Feel Larger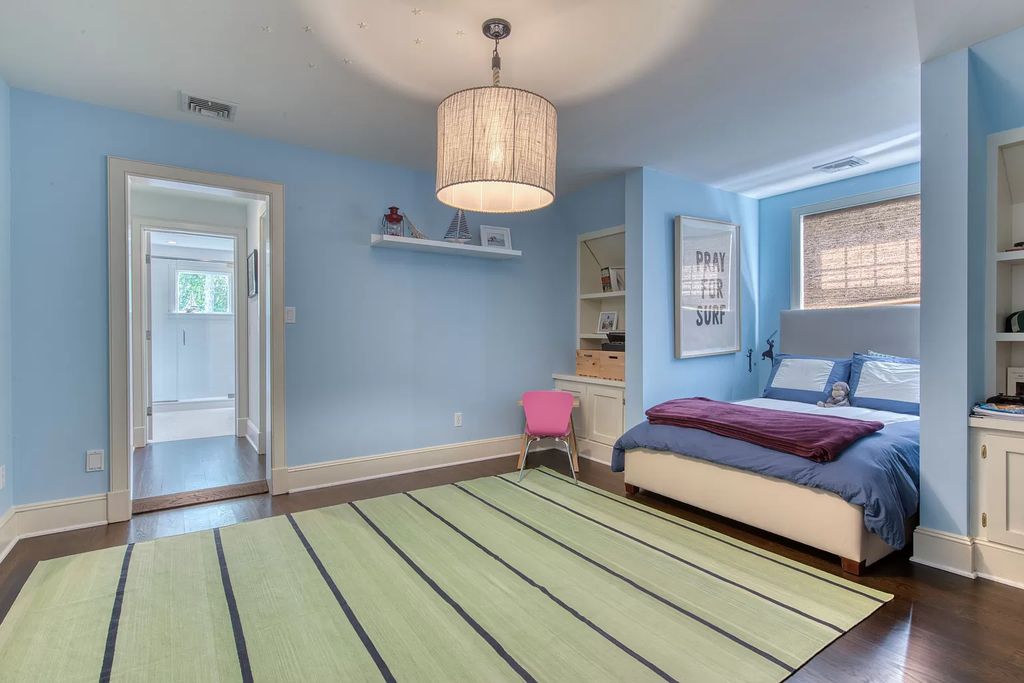 Just be careful how you utilize the color. An uplifting bedroom color scheme, such a sunny blue, can help to energize any modest area. Tie the color to the lower part of the room, paint the bright color up to mid-room height. To keep the look open and airy, complete the painting with brilliant white or another neutral color. To create a coherent aesthetic, let the additional splash of color dictate the tone palette for bedding, accessories, and floor rugs. Comfortable serene house in New York offers amazing privacy asking for $4,850,000
17. Put The Lamp On A Wall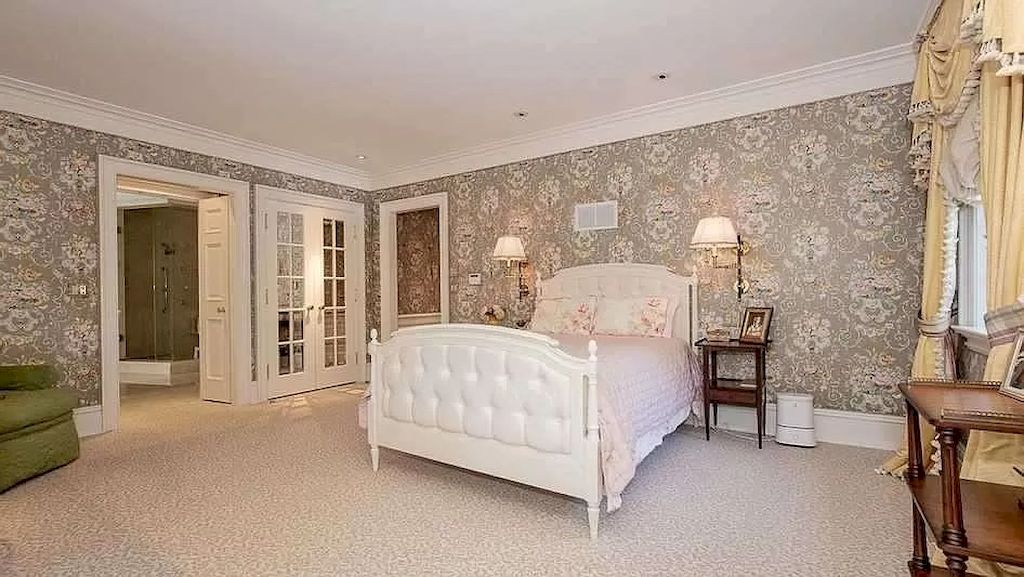 In a small bedroom, wall-mounted lighting can help make some much-needed surface space. Using the wall, you may precisely position the task lighting to enhance the layout. Traditional And Elegant Home in Ontario Sells for C$7,990,000
In order to instantly make the space feel larger, try to minimize clutter while coming up with small bedroom ideas. A clean bedroom is essential for a restful night's sleep. Reduce the amount of furniture in a small bedroom. Where possible, choose elevated designs—those that are on legs rather than flush with the ground—to conserve floor space. Not to mention the advantages of custom furniture when it comes to designing and setting up your space. For more amazing ideas, you may look at the post 19 Best Living Room Designs That Make You Overwhelmed And Infatuated
More Ideas For Living Room:
---
Thousand of high quality images of Living room and more you can see at Livingroom Gallery.