House Heidehof designed by Alexander Brenner Architects, in 2008. Located in Stuttgart, it spreads on two levels and is on a triangular shape plot. House Heidehof appears promient and bold, as an elegant artwork of white-plastered block. In front of the house is a long road and a great plane tree deserving of assurance at the back, required an extended building running parallel to the street. Hence, this house offers a very spectacular views of outside and landscape arrounding.
The exteriors of the house is as elongated building that runs parallel to the spot. The private spaces of the house have been saved with the wooden expansive garage wall,  pool walls and garden layers. Once inside, the interior spaces include living room, kitchen and dining room are located on the ground floor, while the bedroom, bathrooms along with the roof garden is on the upper level. From there, it offers amazing views of the imposing tree. Besides, the textured walls and occasional use of wood make this home a true wonder by all means. Also, the wooden flooring on some parts works well with the strong choices for the other rooms. Surely, House Heidehof is a great home for people who want to enjoy a luxurious living space, high end finishes and smart amenities with the family together.
The Architecture Design Project Information: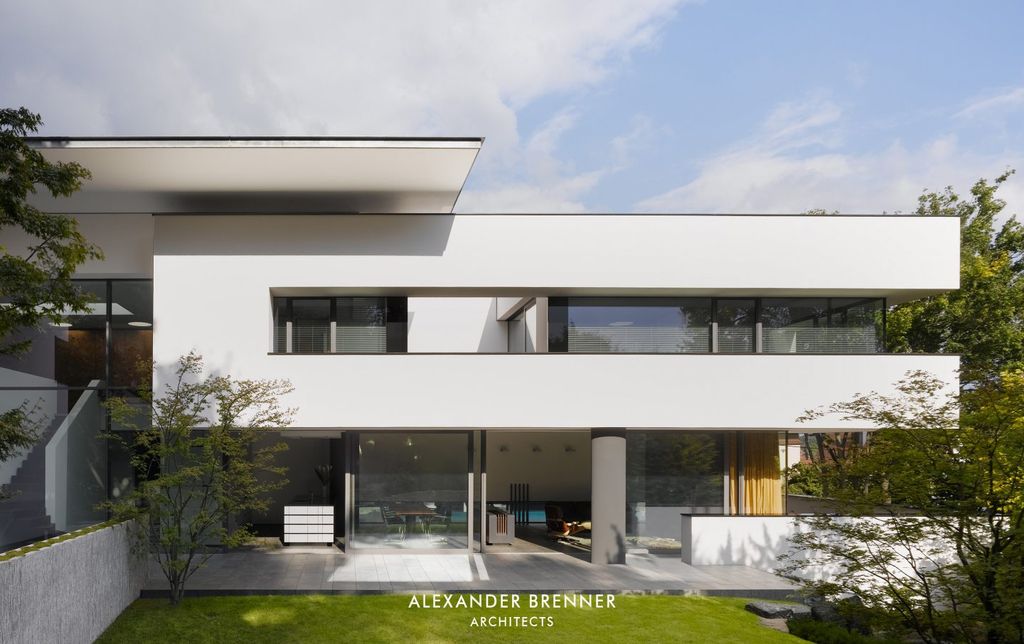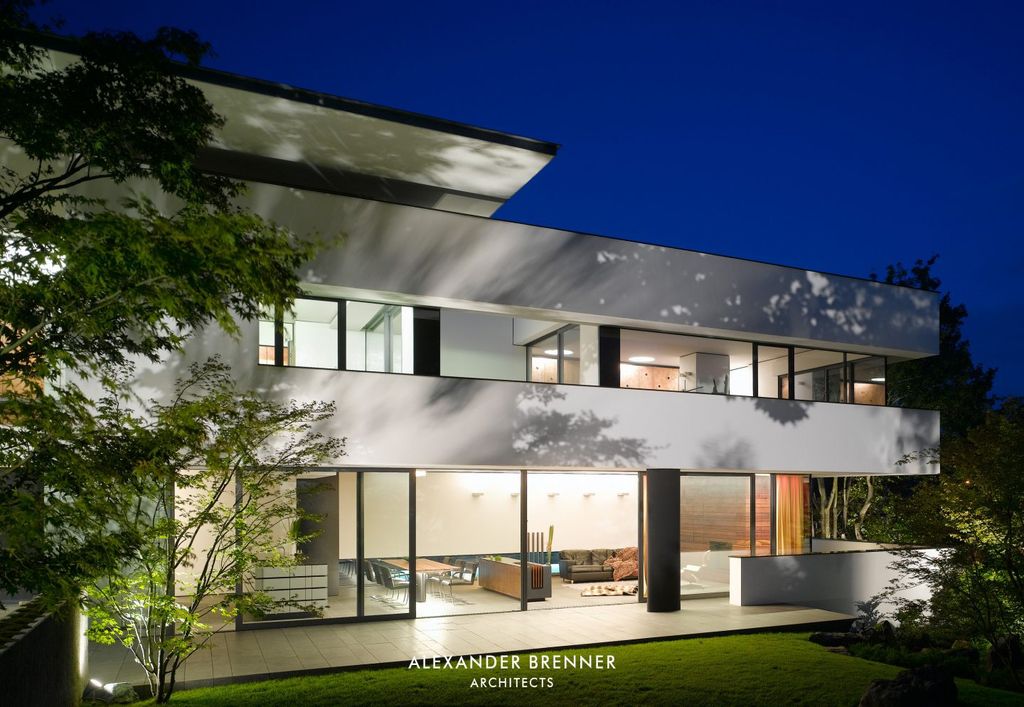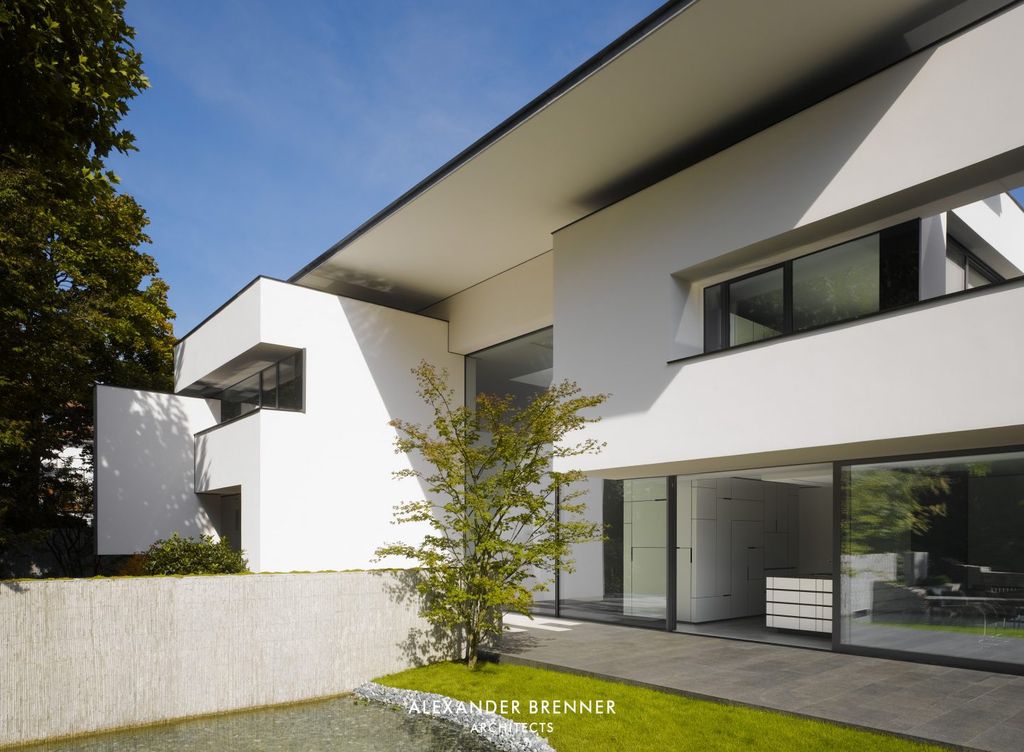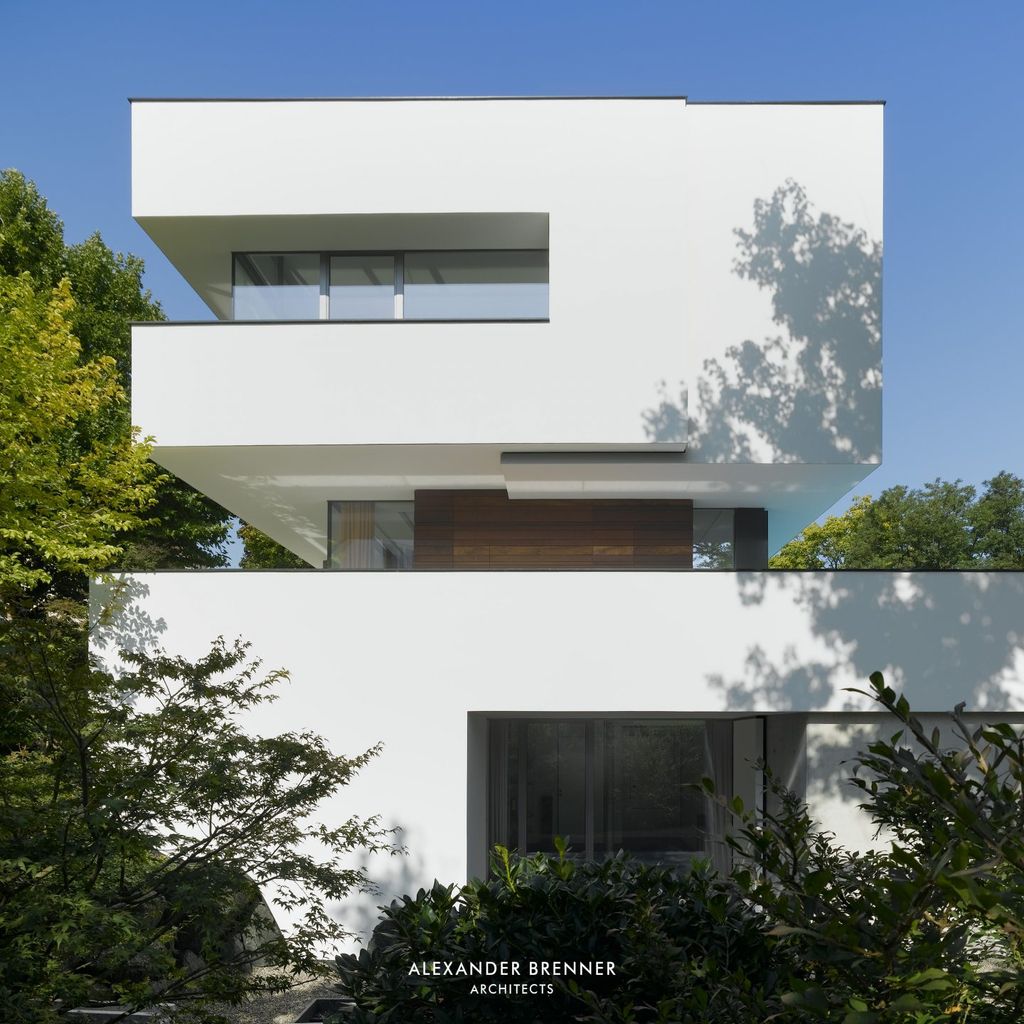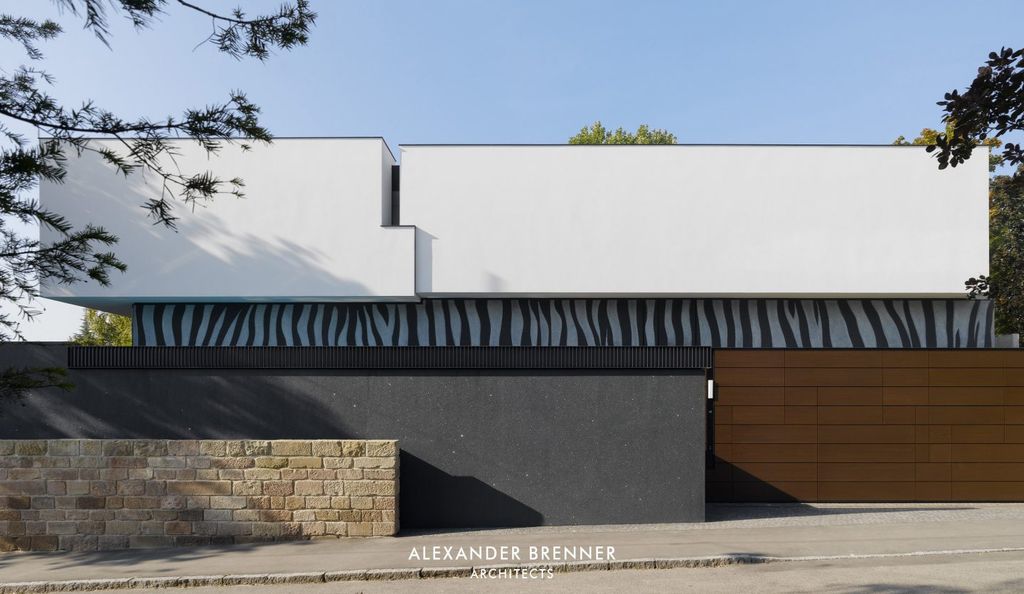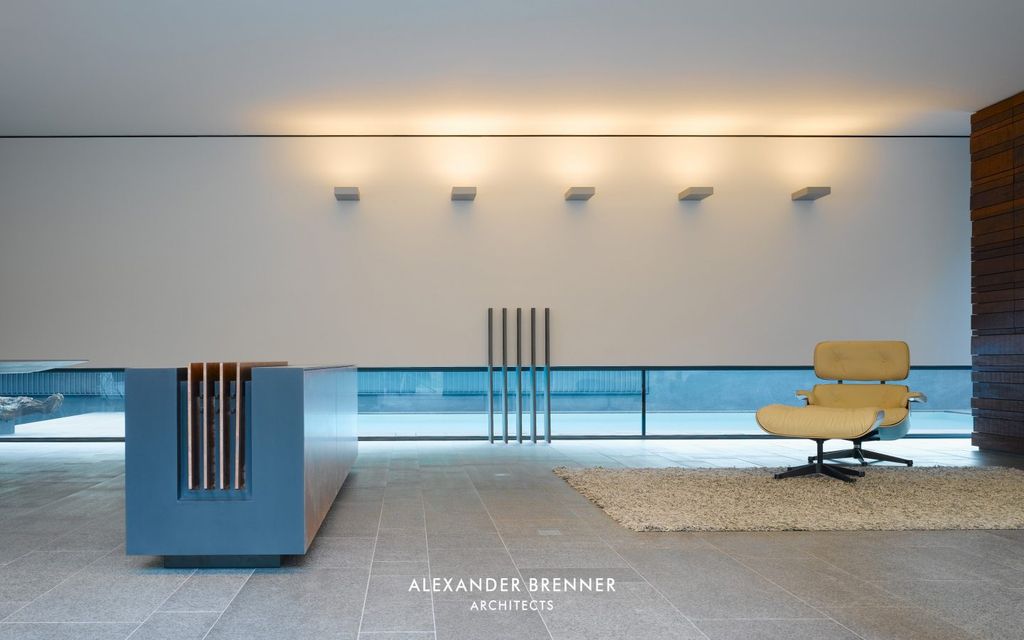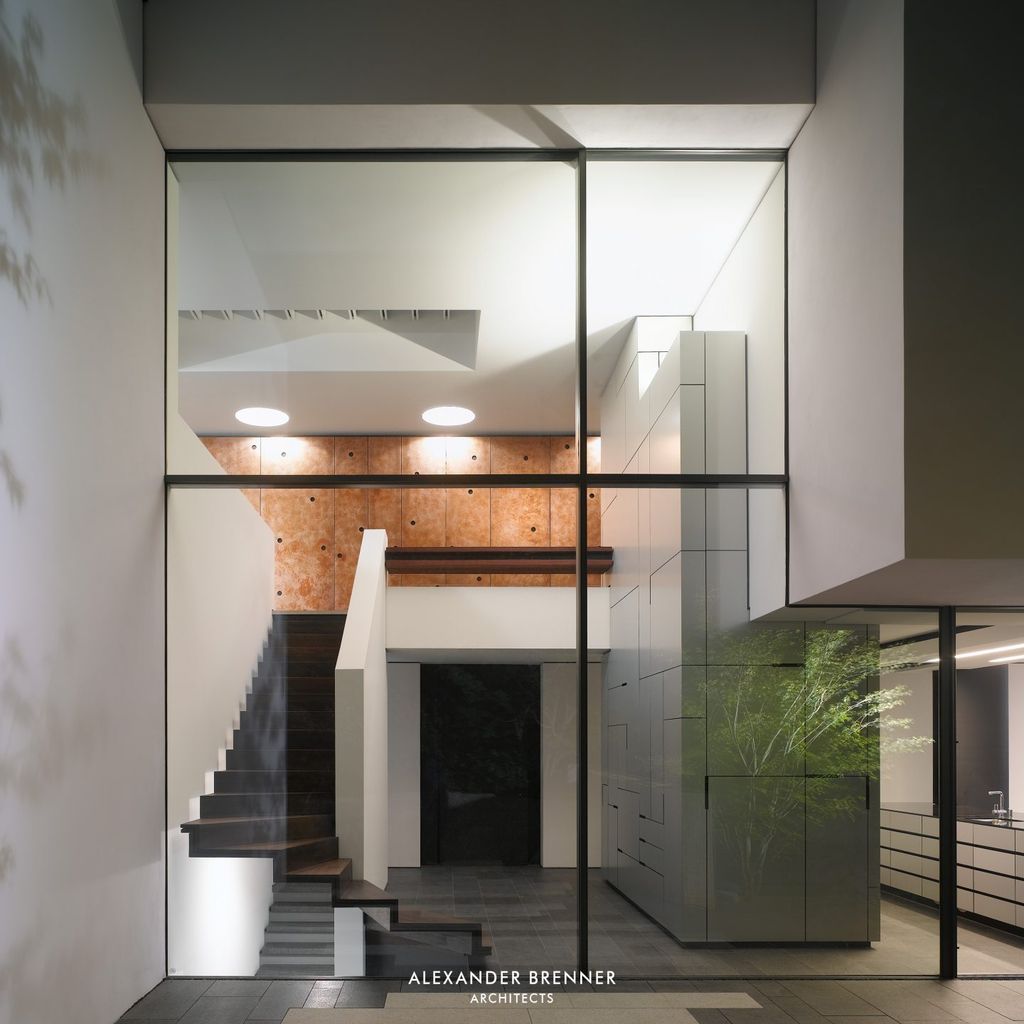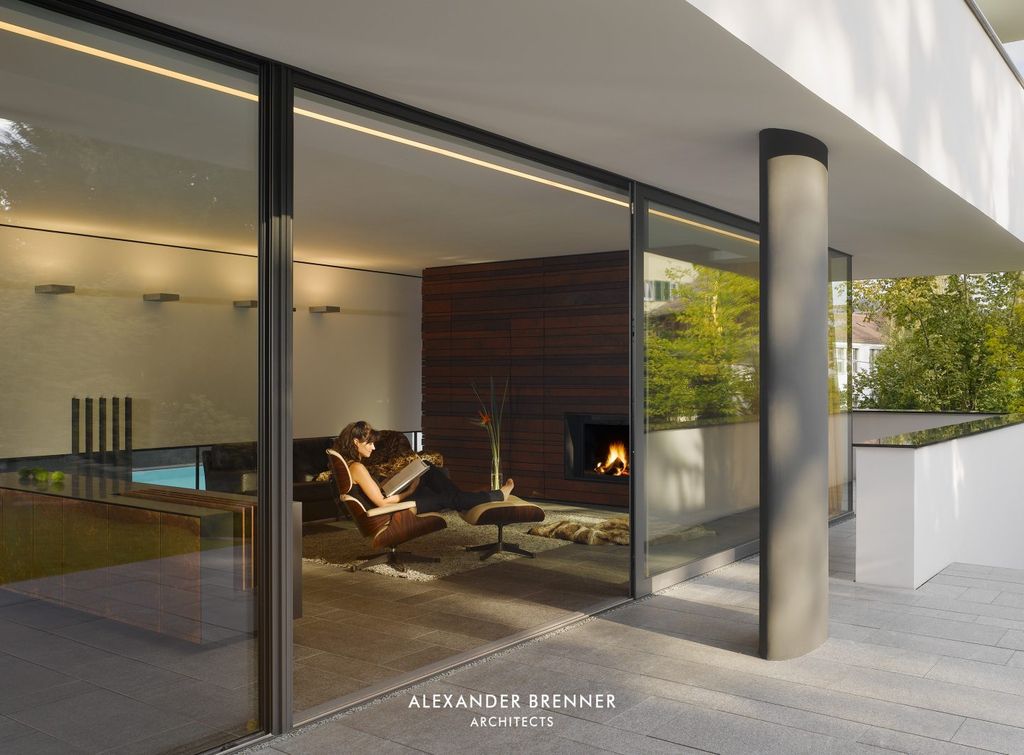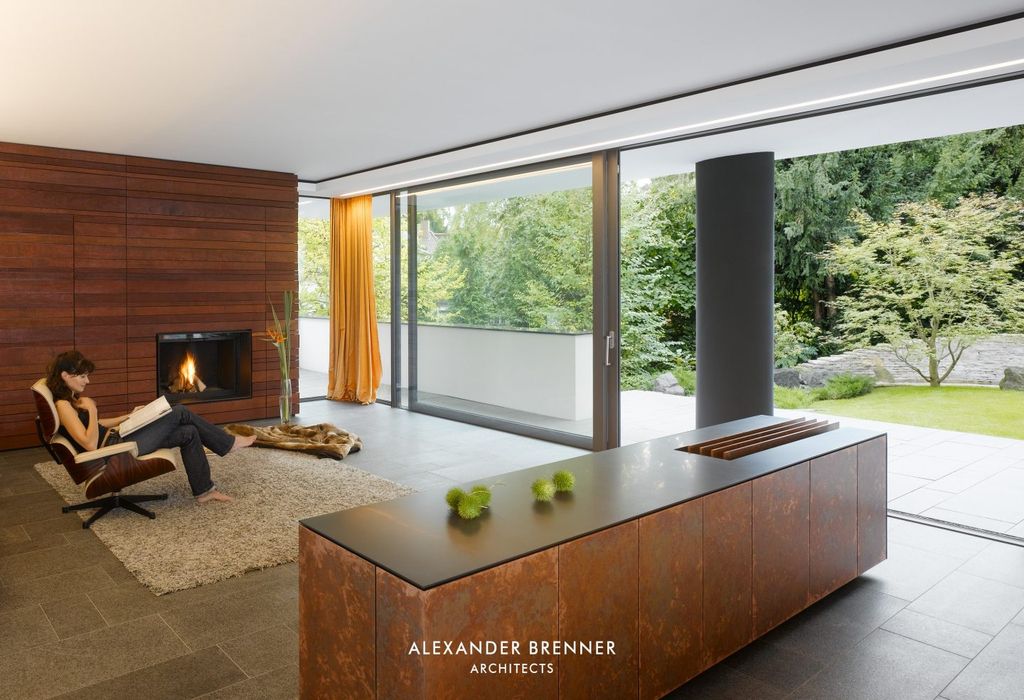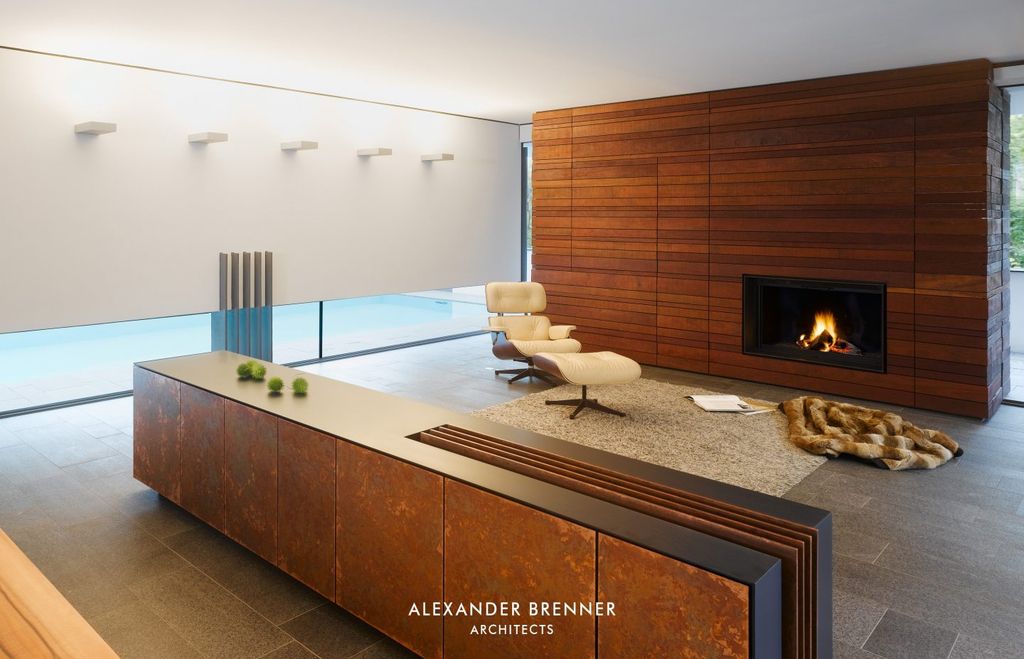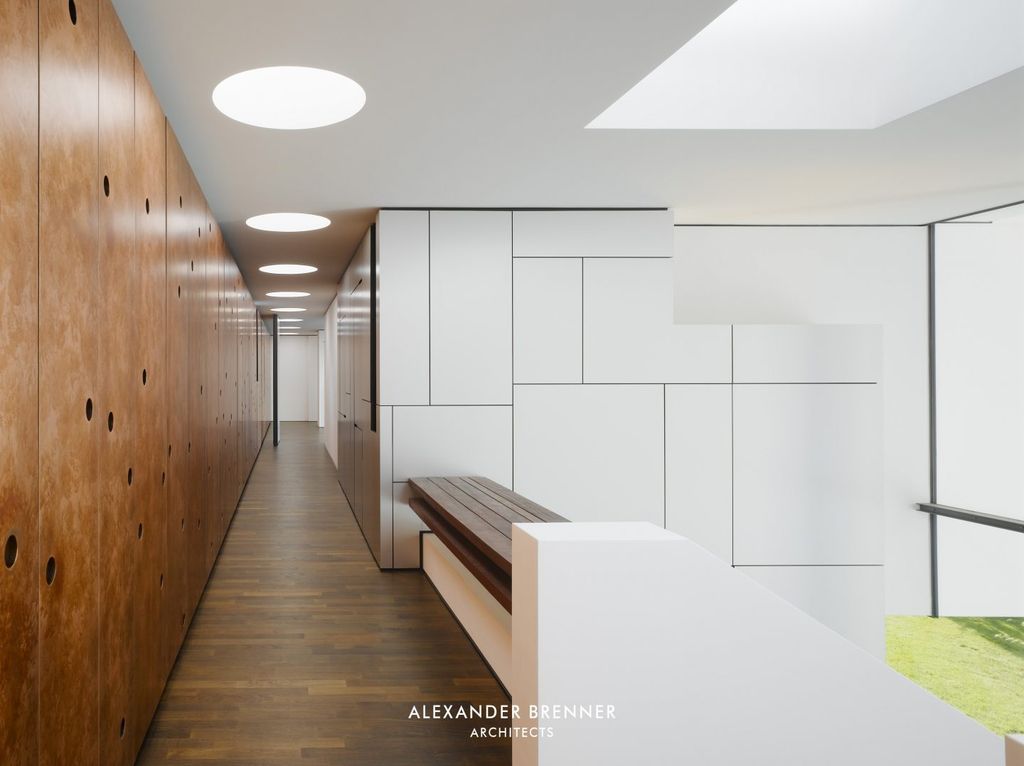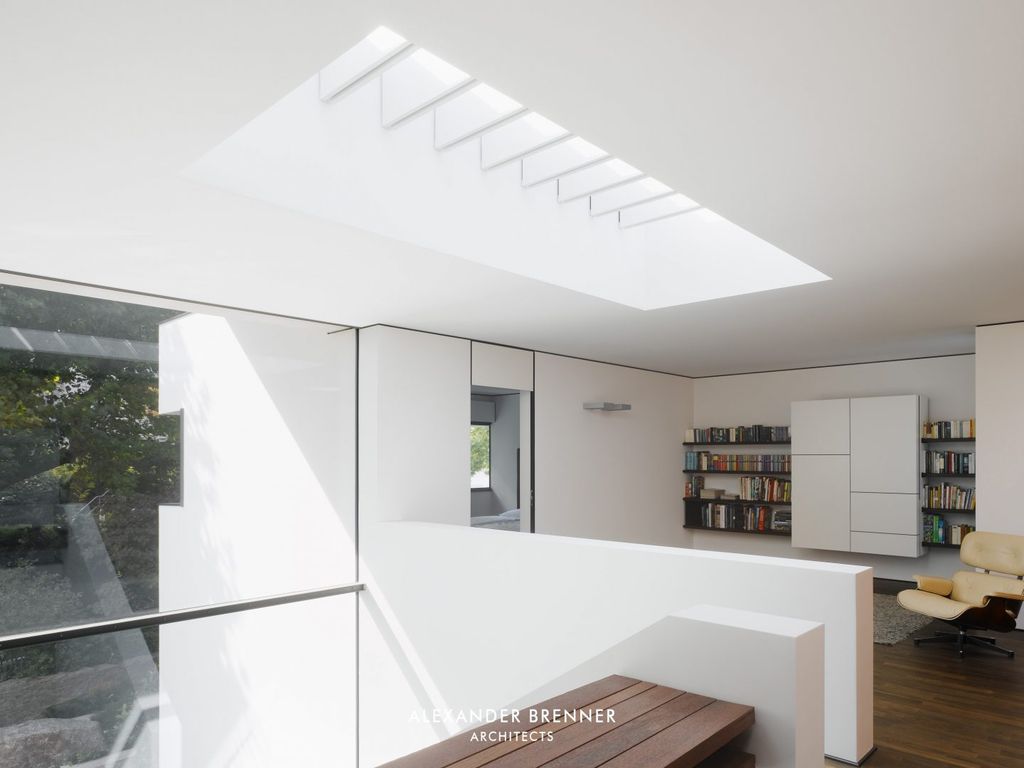 The House Heidehof Gallery:
Text by the Architects: The almost triangular shape of this plot, with its long street front and an impressive plane tree worthy of protection at the rear, required an elongated building running parallel to the road. The expansive, wood-clad garage wall, the layers of garden and pool walls in front of the house and the compact white cube, rising weightlessly above "zebra stripes", shield the building from the public space on the northeast side.
Photo credit: Zooey Braun| Source: Alexander Brenner Architects
For more information about this project; please contact the Architecture firm :
– Add: Parlerstraße 45, Stuttgart, Germany
– Tel: +49 711 3424360
– Email: [email protected]
More Tour of Elegant Houses in Germany here:
---