Architecture Design of L2 House
Description About The Project
L2 House designed by Pereira Miguel Arquitectos, located in a beautiful long and inclined lot in Portugal. This is elegant 2-storey house which surrounded by the green trees and harmonious with the nature. Also, facing East, a large terrace is established on top of the concrete platform. This extends to the west side, creating a connection with the rear of the plot.
On the other hand, the back platform takes advantage of the privacy at the rear of the plot. This area divided into a first section that follows the interior of the house, and a secondary level, with a slightly elevated pool. The living area on the main floor sits between the two outdoor spaces, benefiting from the different views. Towards the front of the house, there is a vast view of the terrace and view beyond. In contrast, the view towards the rear of the plot is more controlled. As it defined by the two separate volumes that correspond to the main bedrooms. Also, the space in between them allows for a view from the inside and forms a patio intended for an outdoor dining area.
At the lower level, there are also two bedrooms and a garage, which all have direct access to the exterior. Besides, the approach to the main entrance at the upper floor is done by a curved staircase that goes above the site boundary and connects to a concrete platform, an extension of the main level.
The Architecture Design Project Information: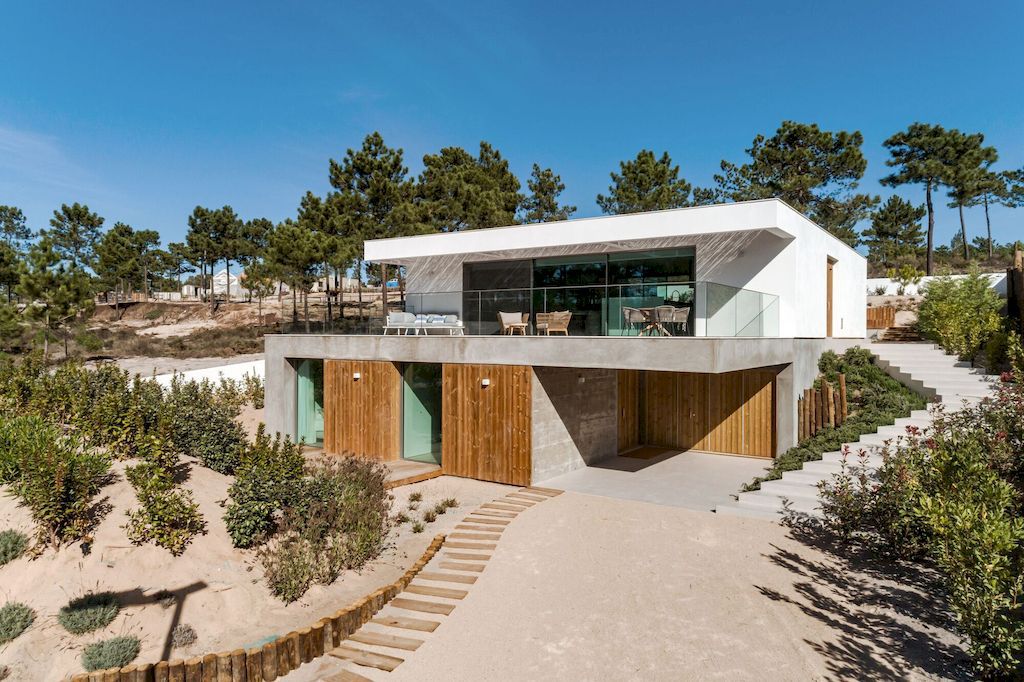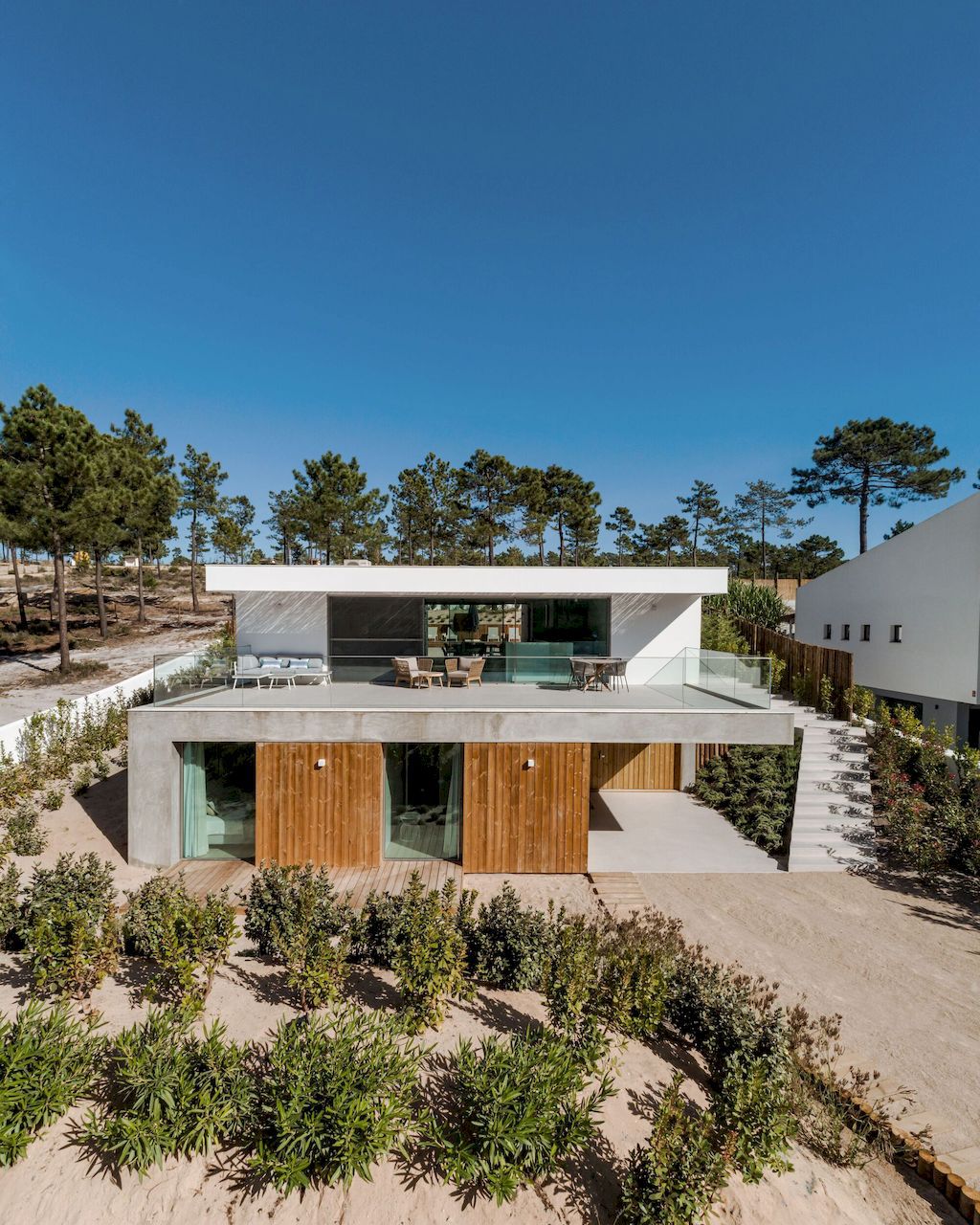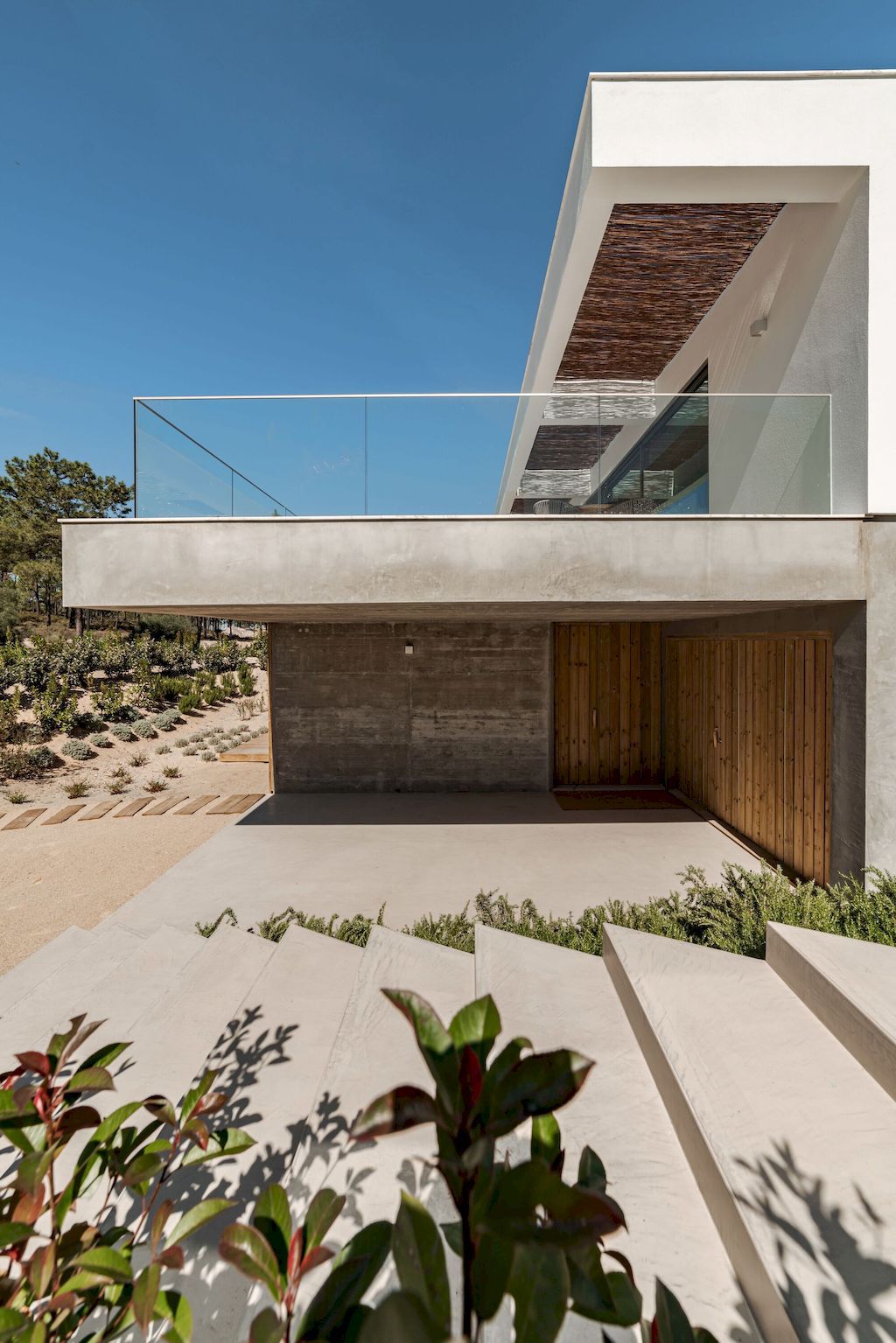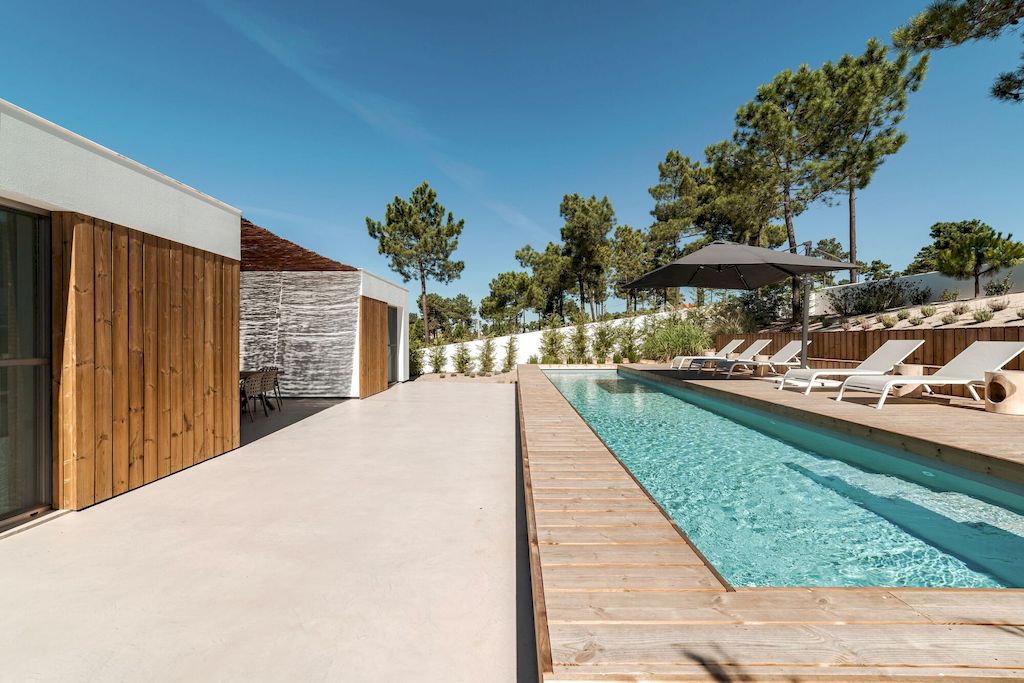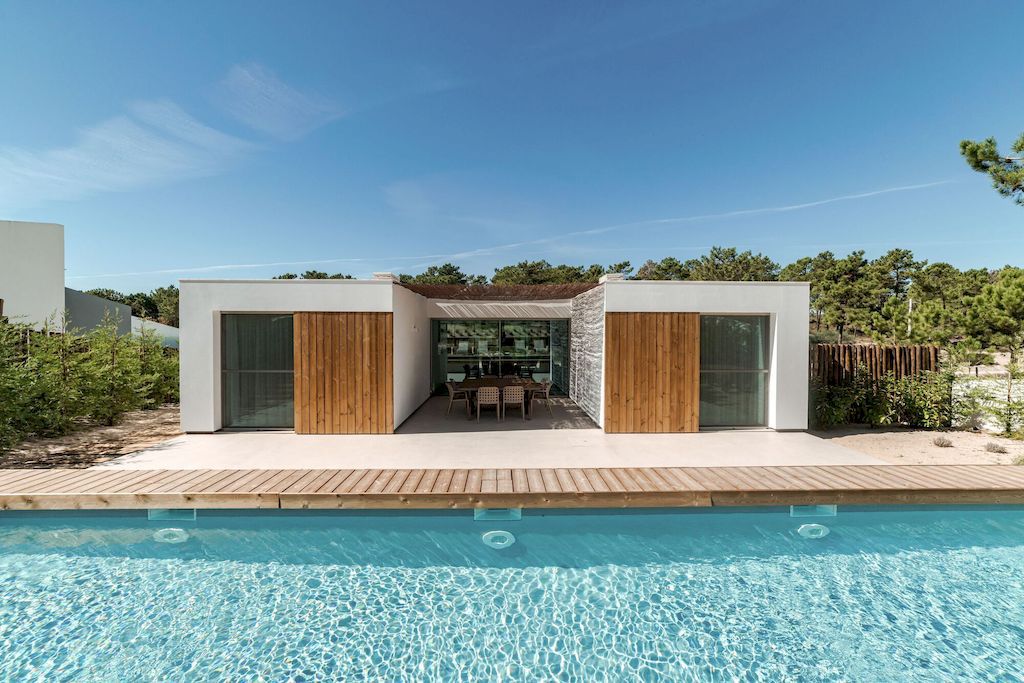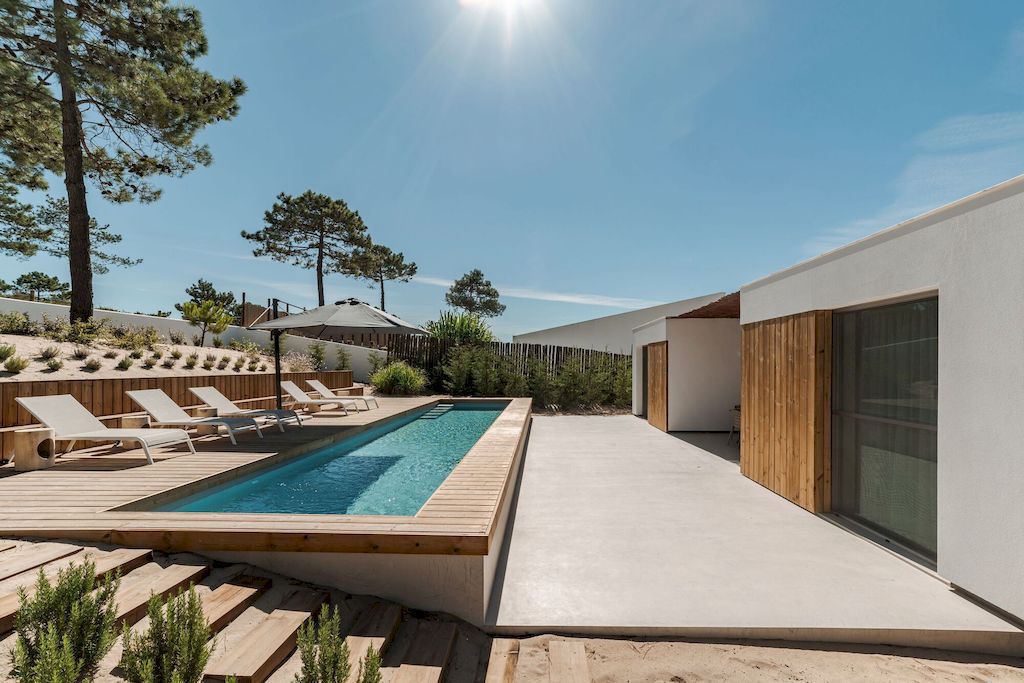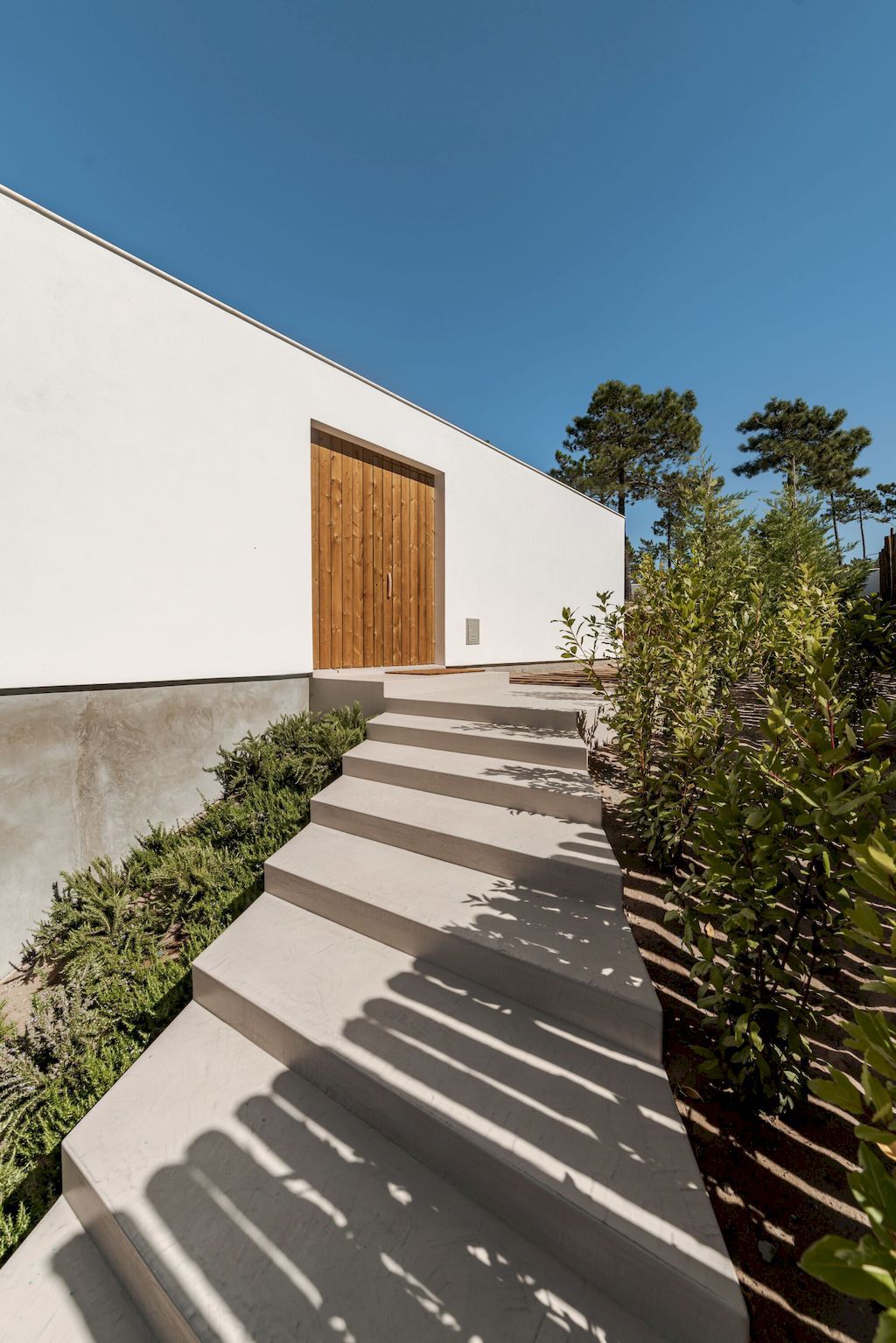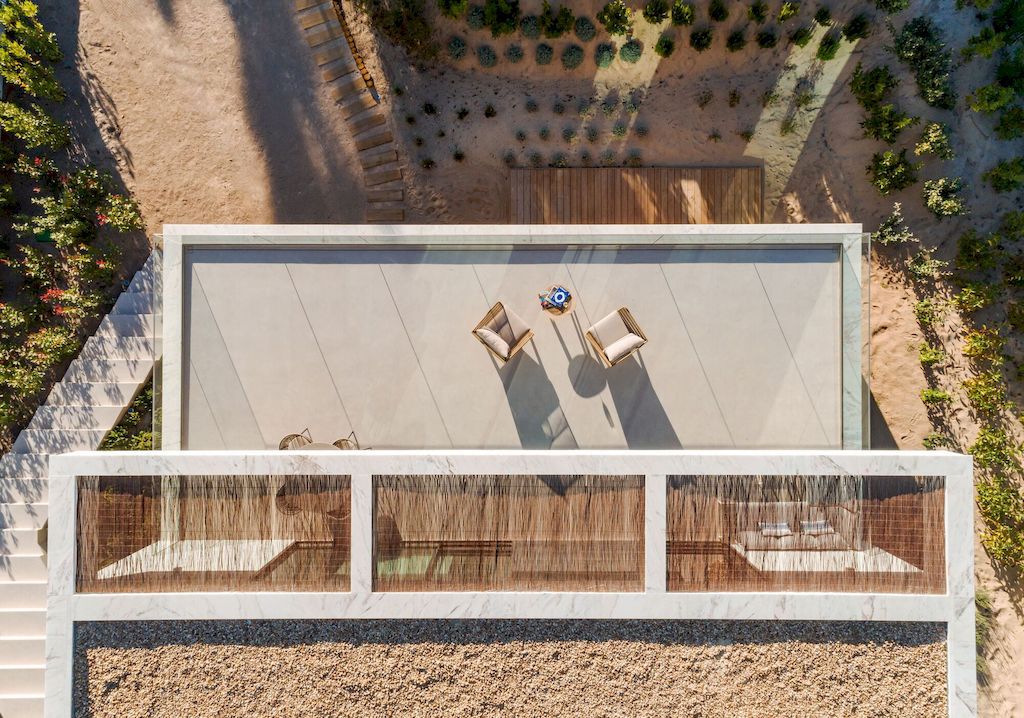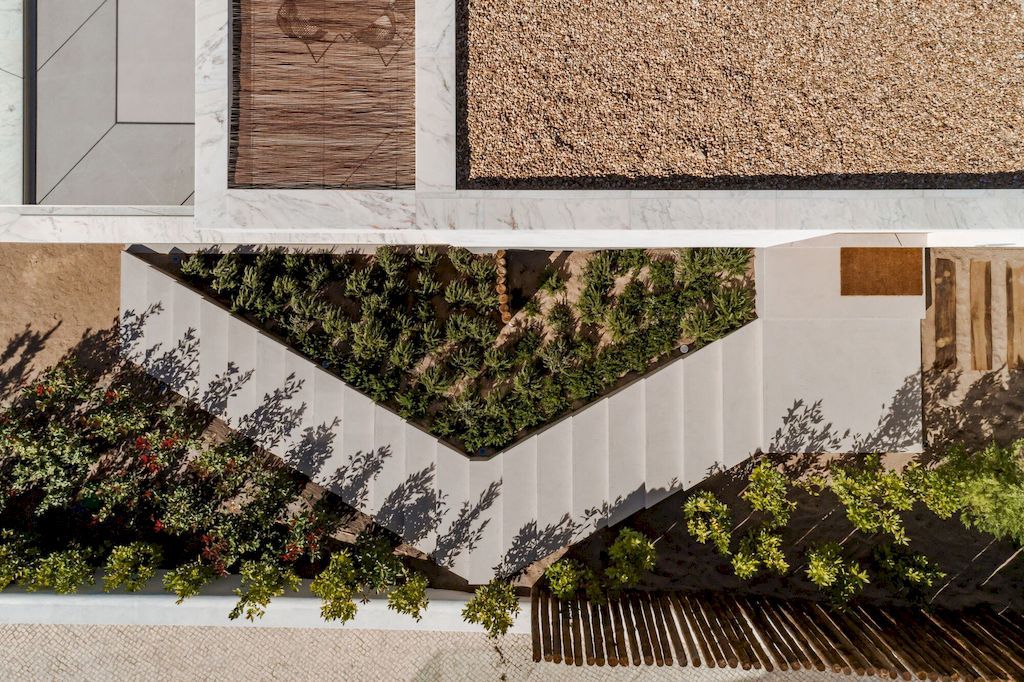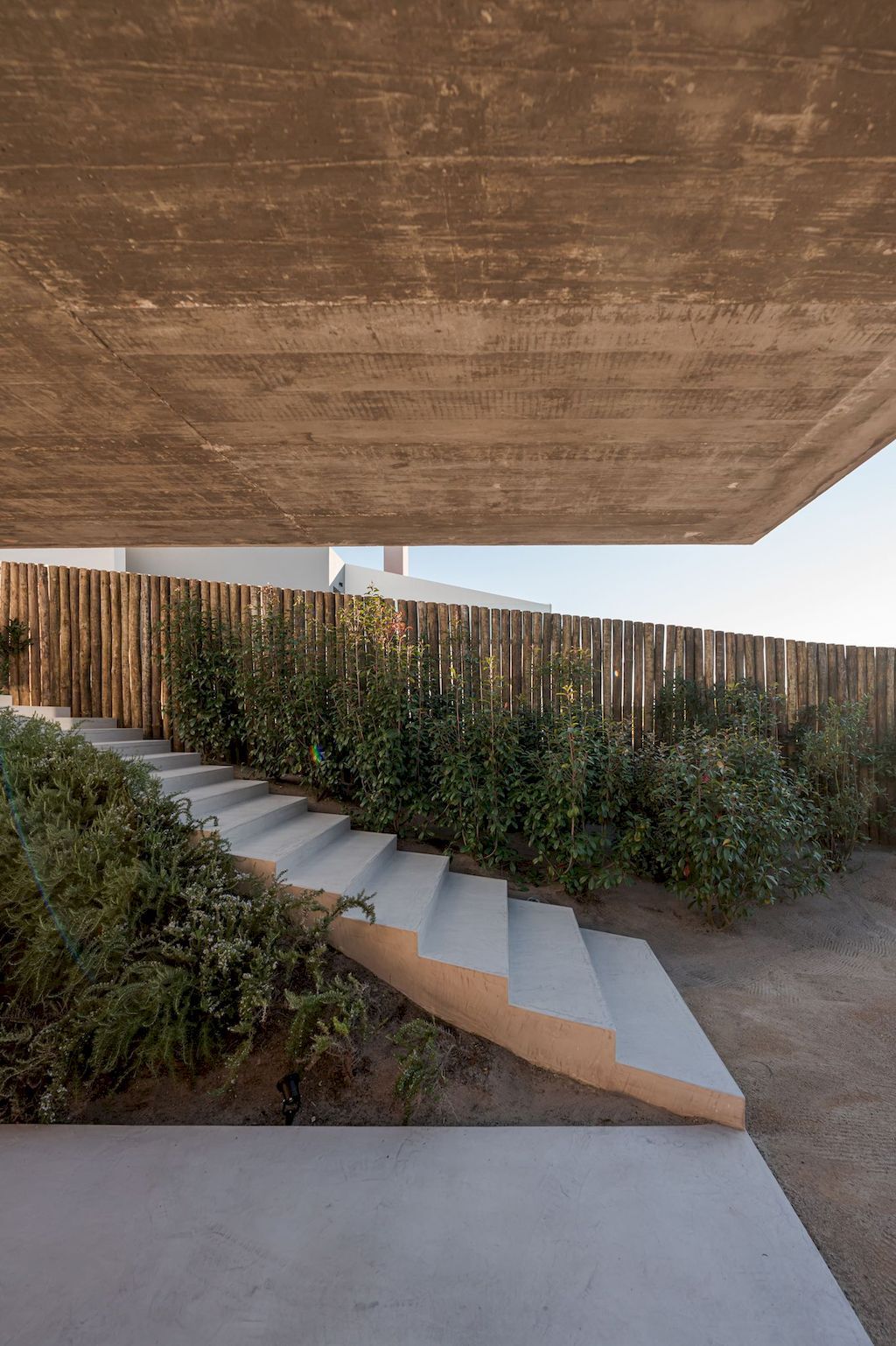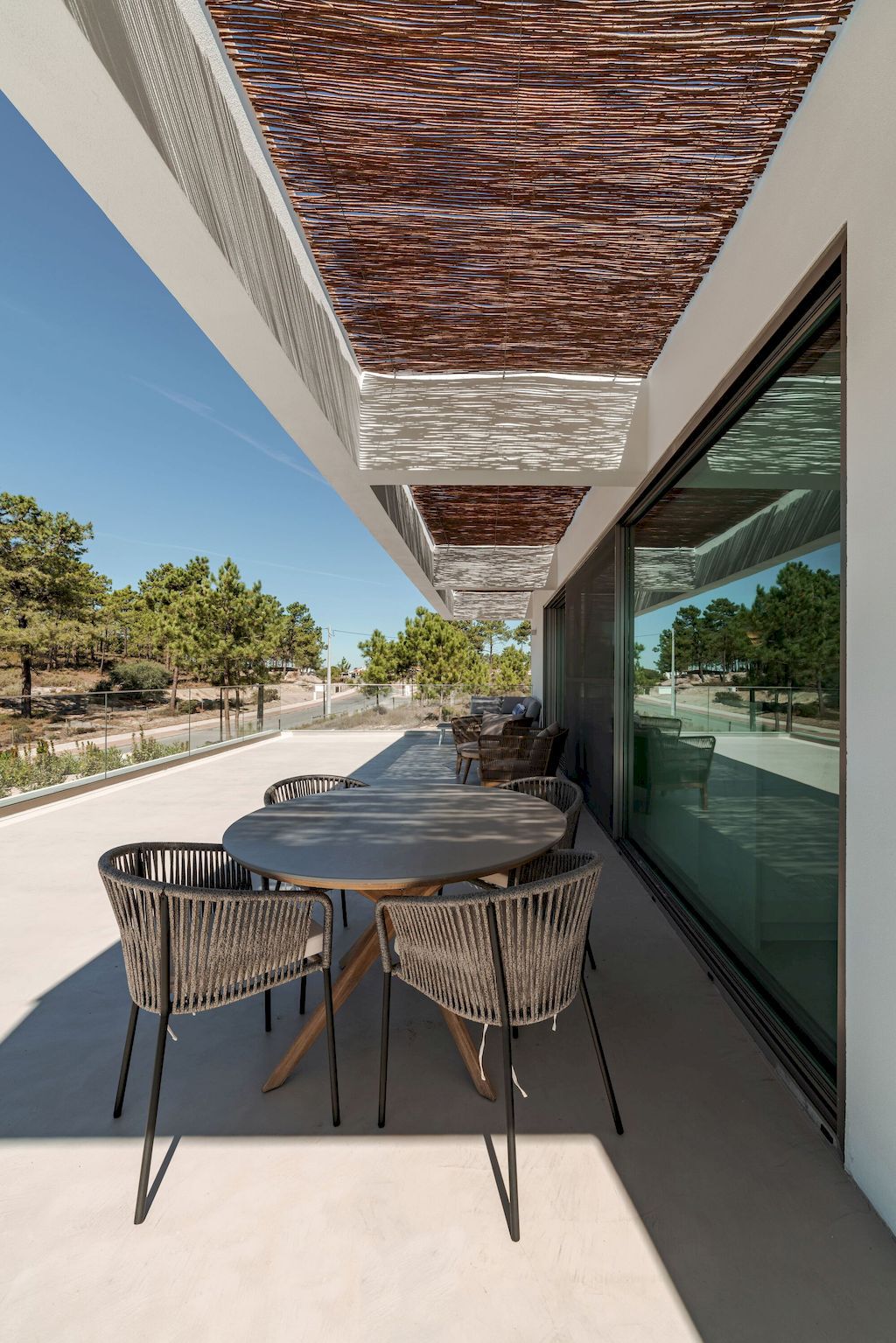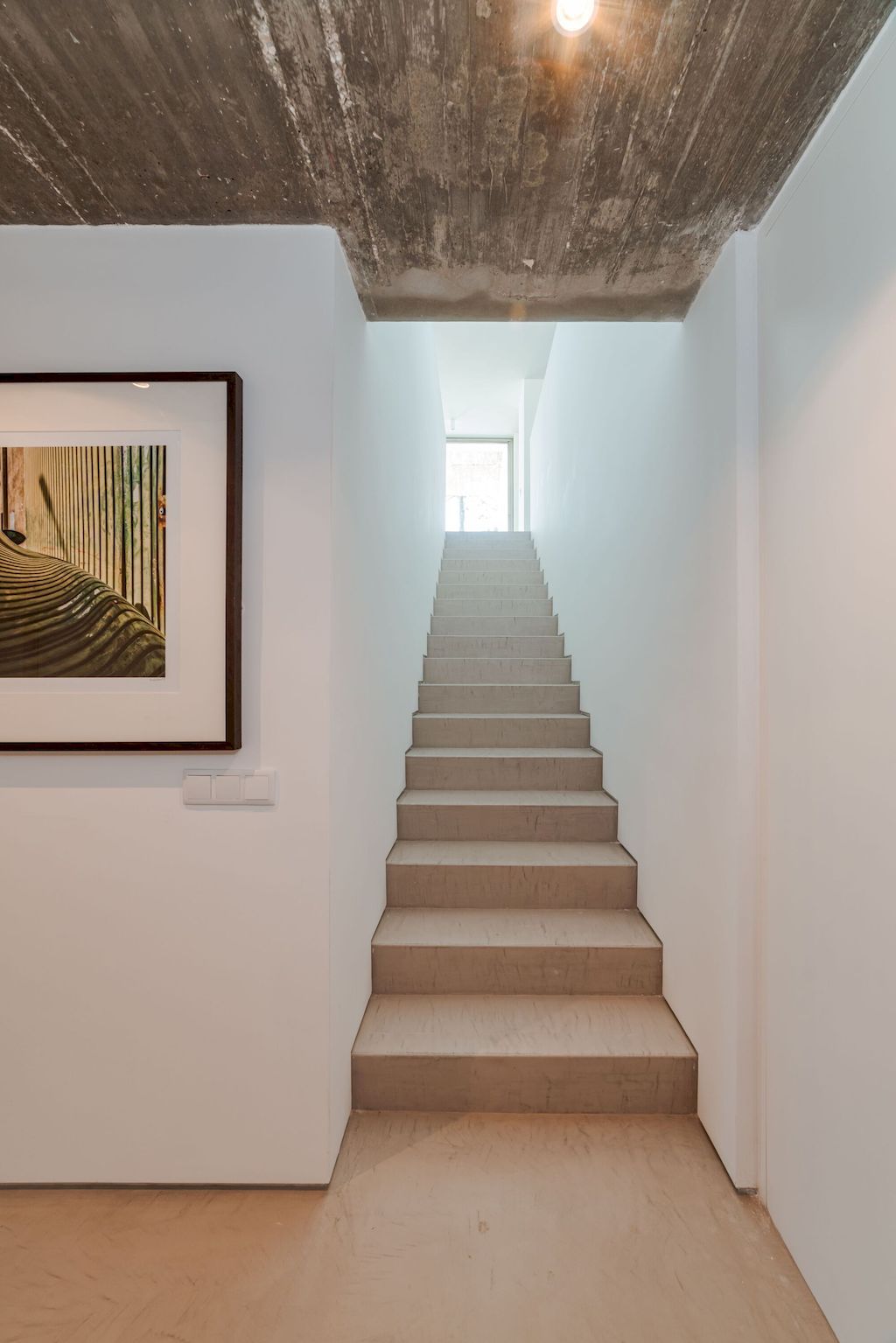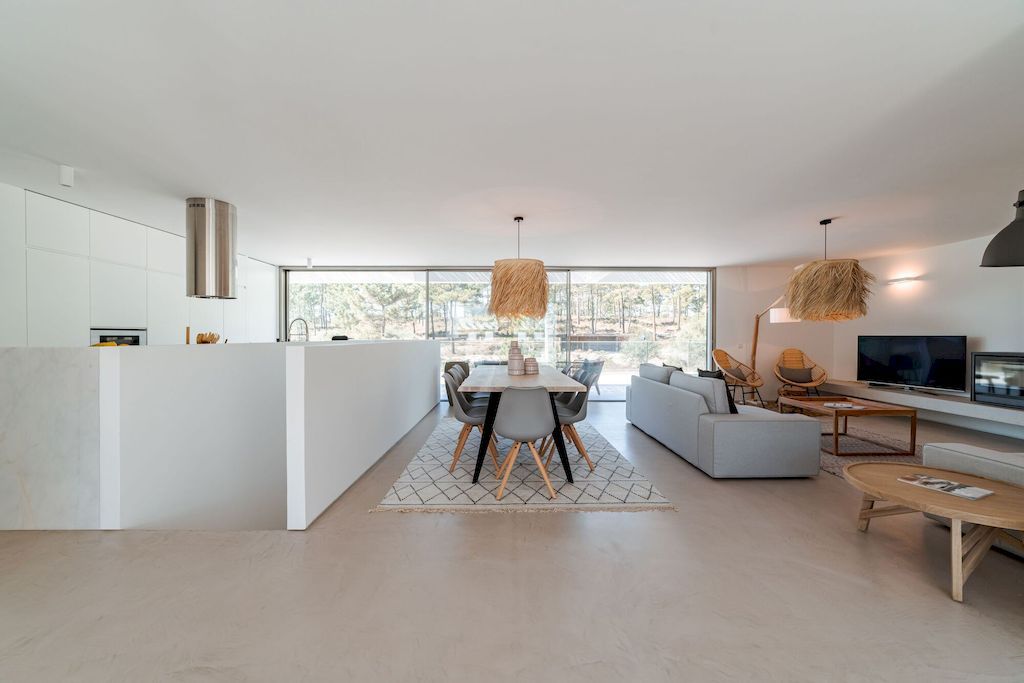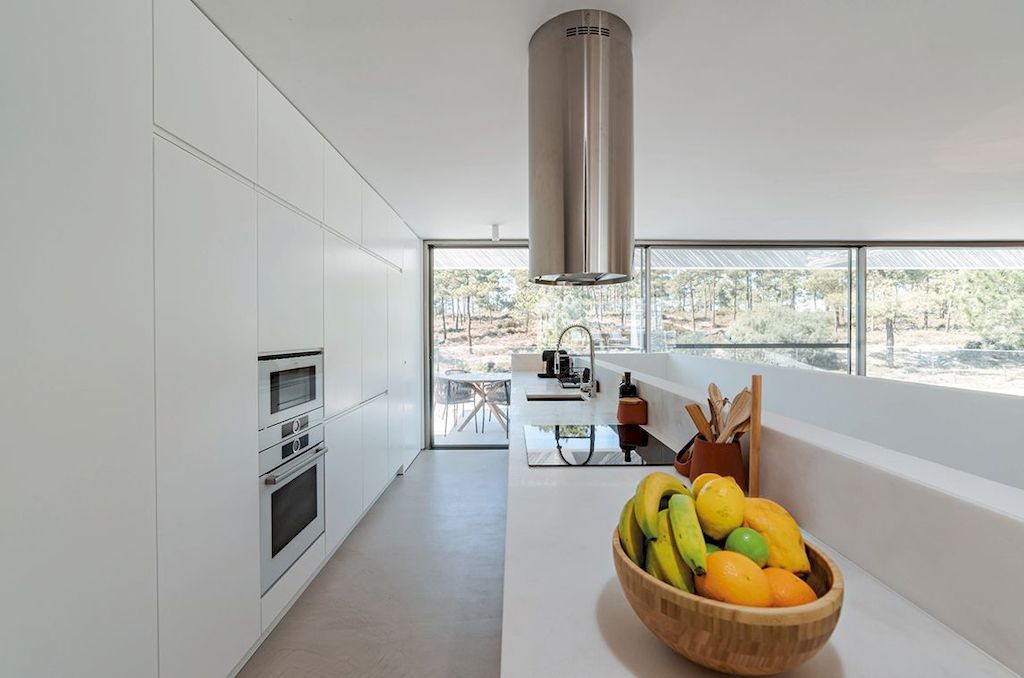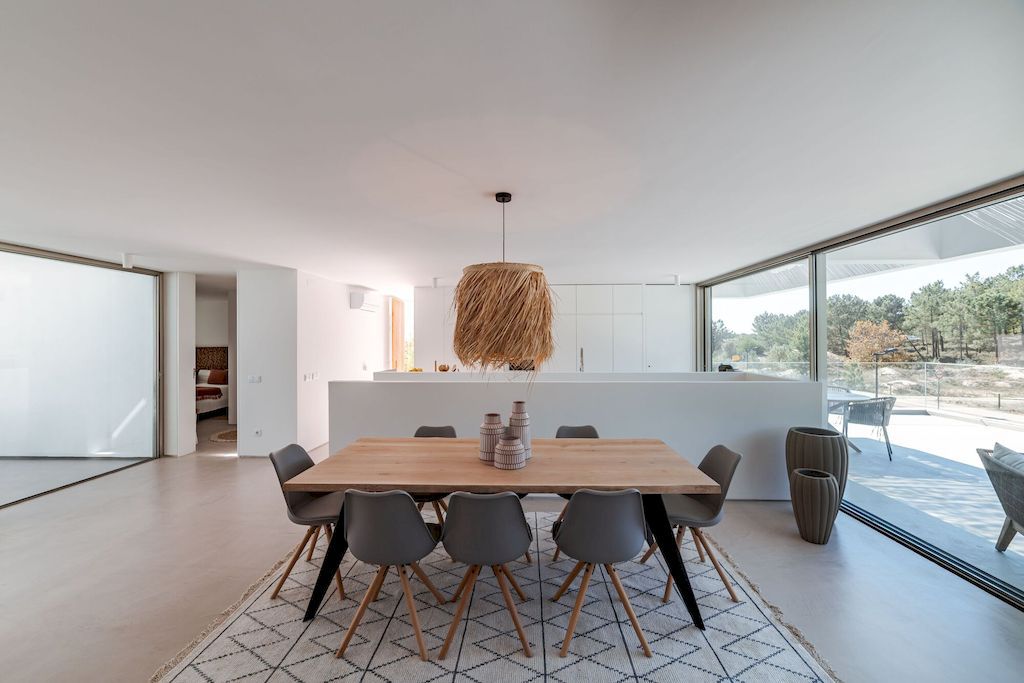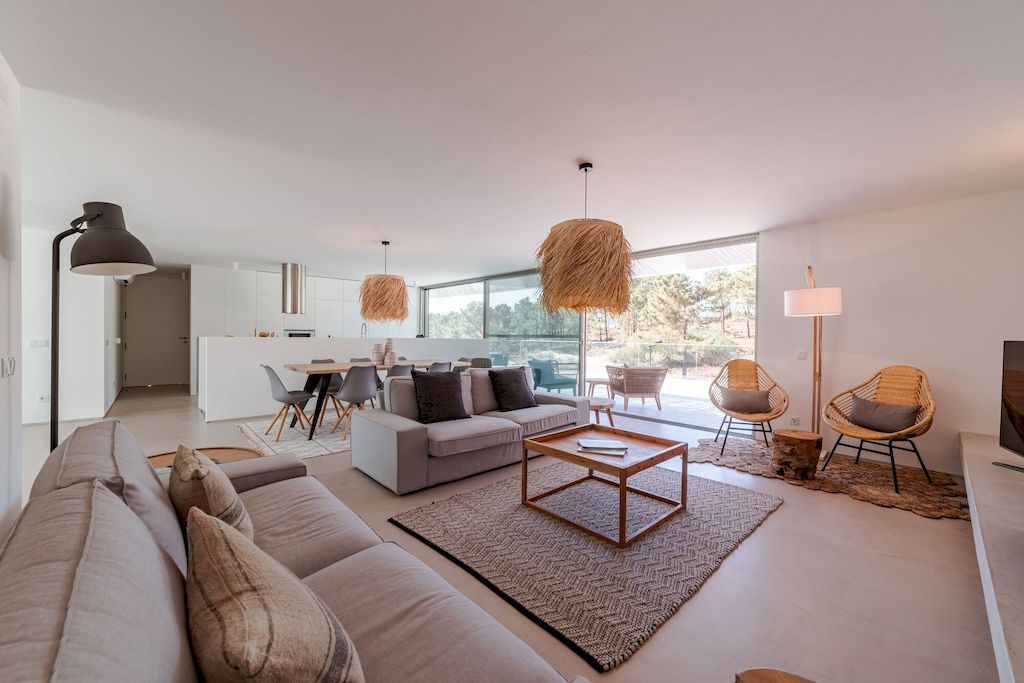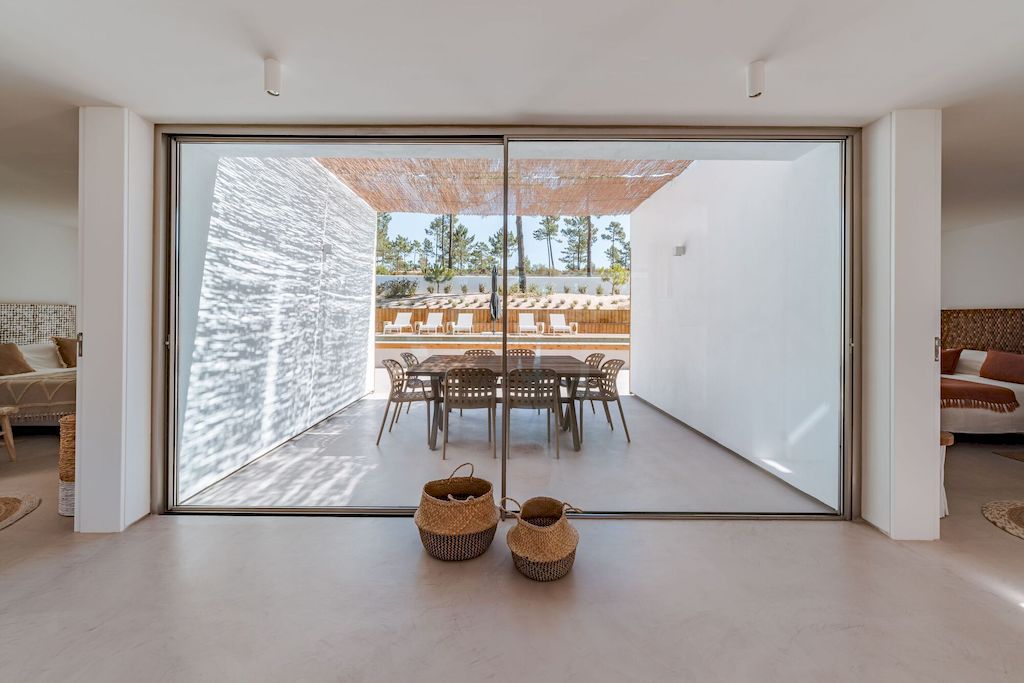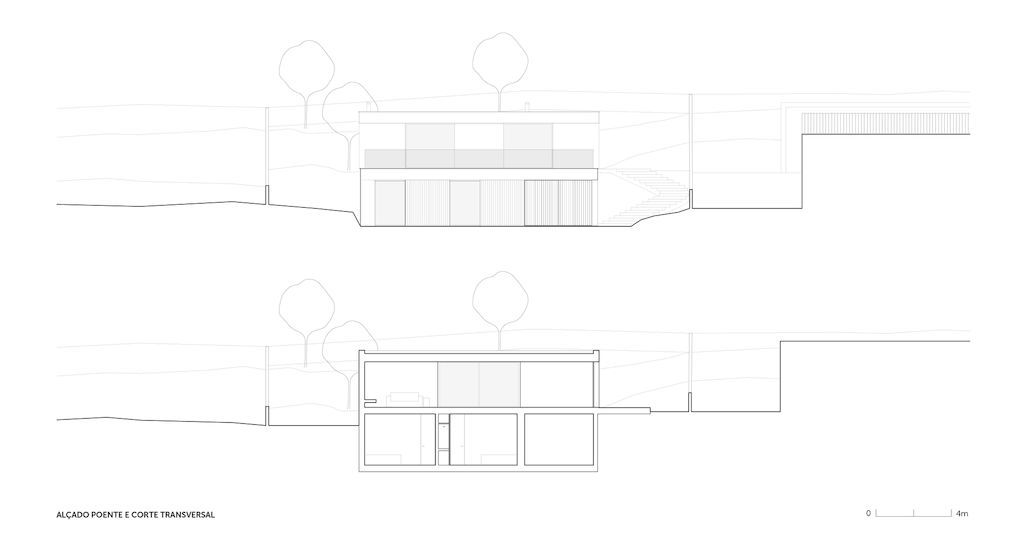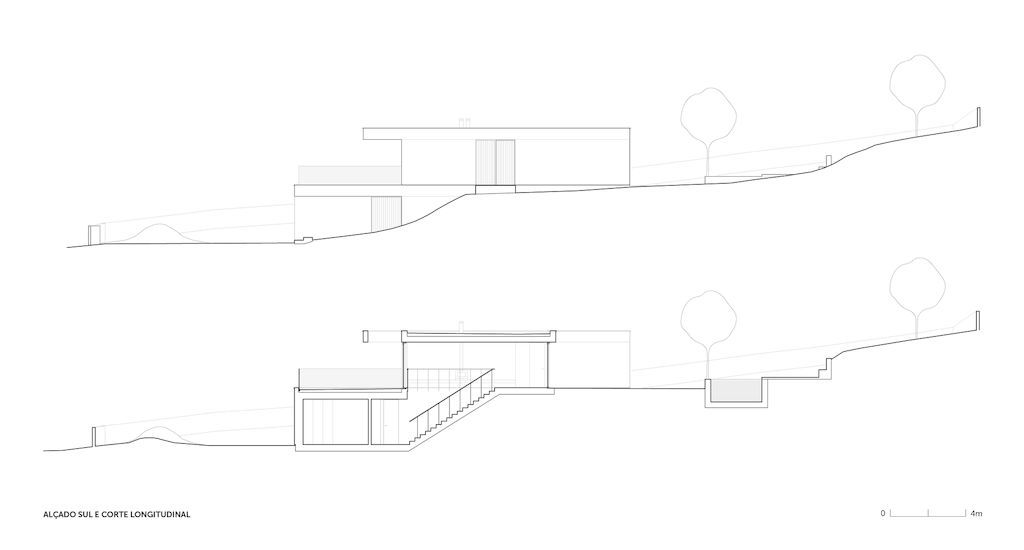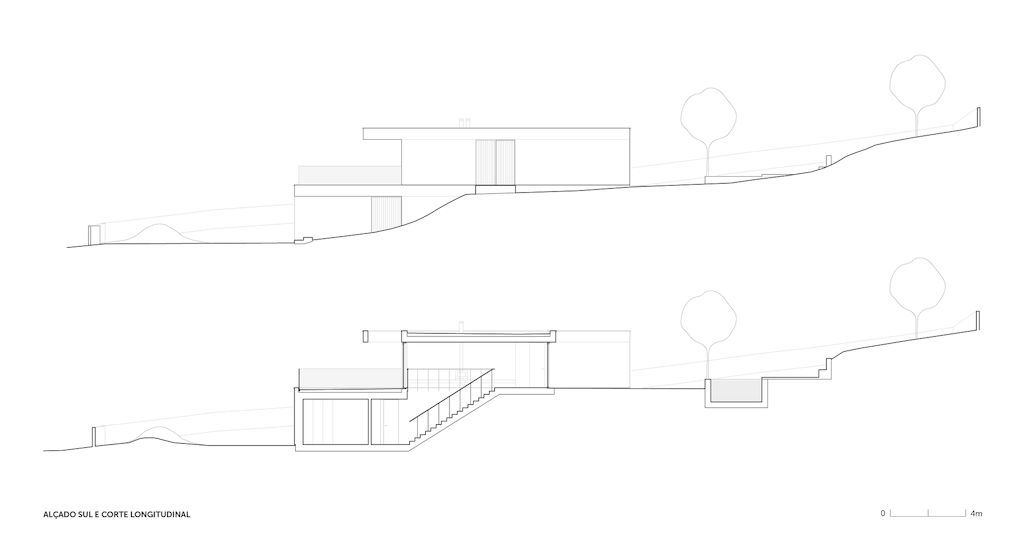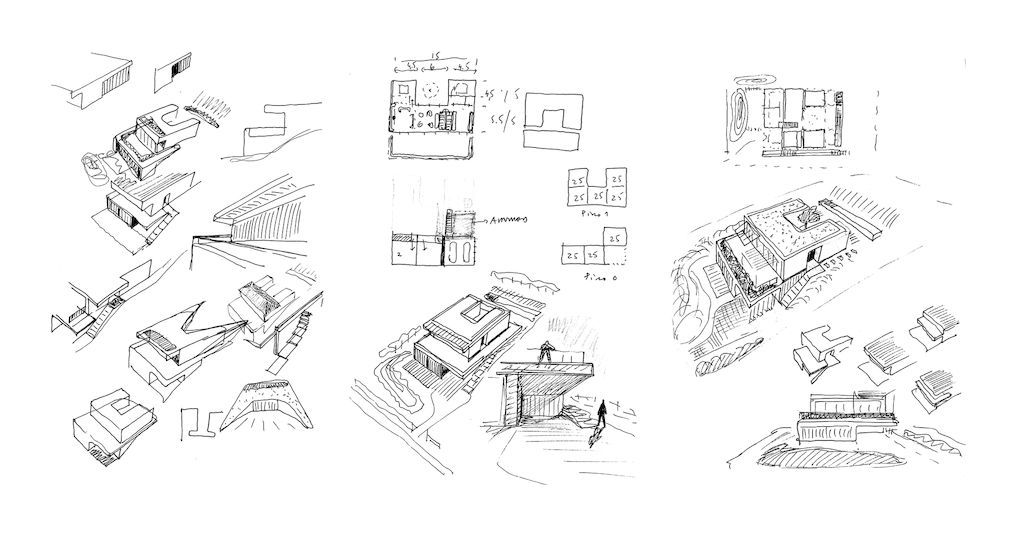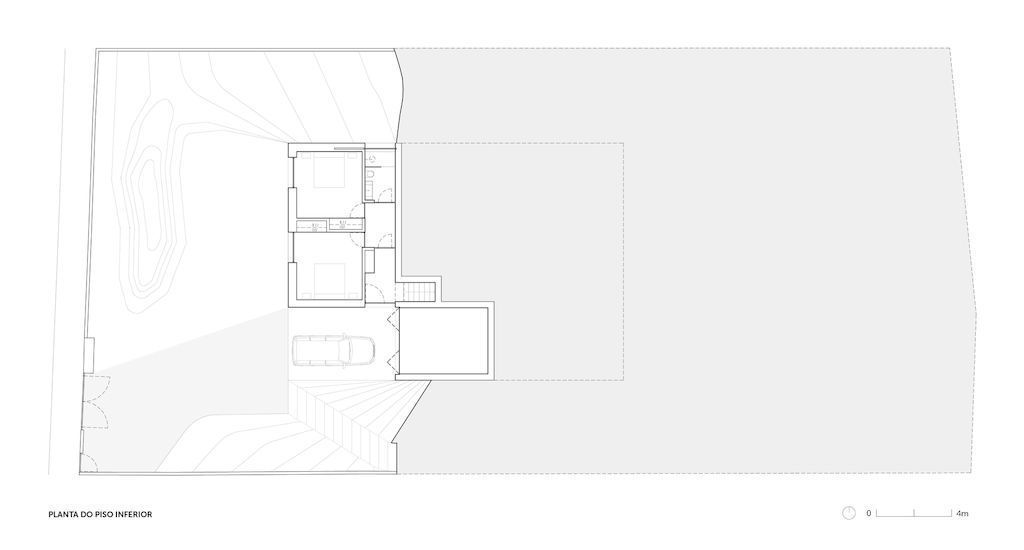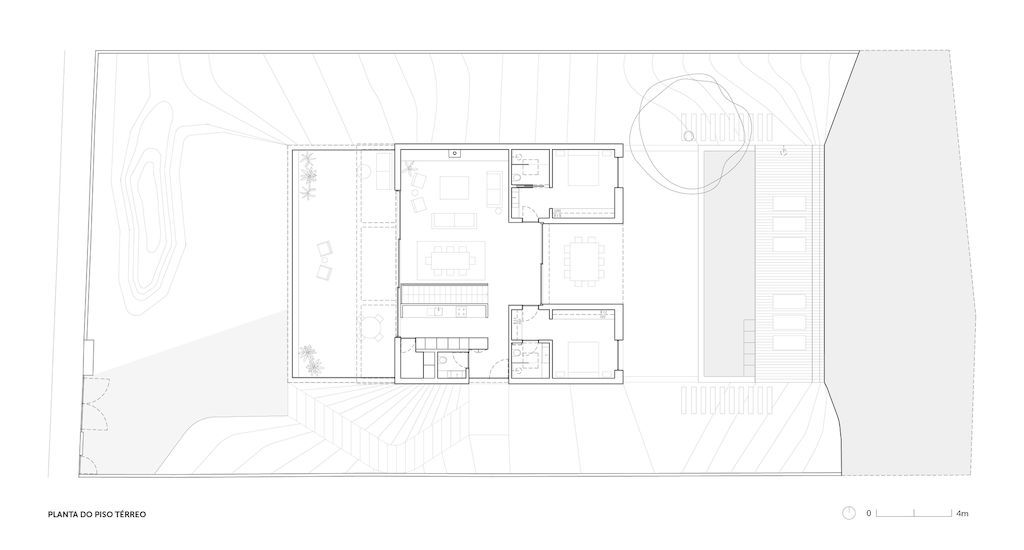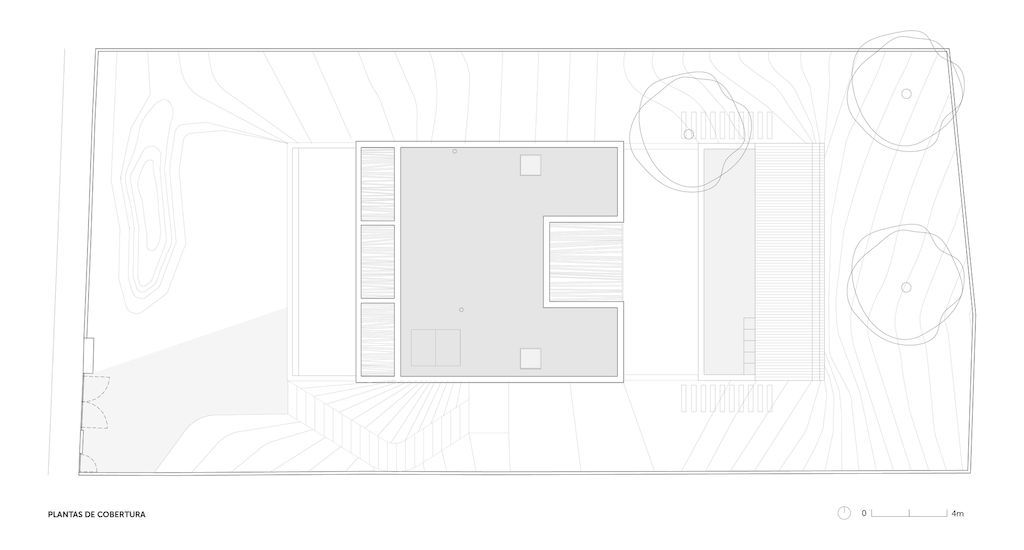 The L2 House Gallery:
Text by the Architects: Located in Comporta, L2 House inserts itself into a long and inclined plot. The project's placement on site is generated by the existing topographic conditions. By following the slope, two levels are formed recreating the topography as displaced extrusions of the landscape. Therefore, at the lower level, which is closer to the front of the plot, a concrete parallelepiped emerges from the slope. This volume defines the base level for the house, where a white volume rests. The displacement of the two volumes results in two distinct outdoor spaces that characterize the occupancy of the house.
Photo credit: Luís Viegas Photography| Source: Pereira Miguel Arquitectos
For more information about this project; please contact the Architecture firm :
– Add: Avenida Praia da Vitória nº5 CV2 1000-245 Lisboa
– Tel: +351 21 314 17 42
– Email: [email protected]
More Projects in Portugal here:
---