Date of Publishing:
Architecture Design of LR2 House
Description About The Project
LR2 House designed by Montalba Architects, a Santa Monica-based firm is a stunning project. Indeed, this house created to fulfill the client's desire to preserve a significant portion of the existing flat pad between adjacent slopes. To achieve this, the architects followed the matchbox concept with stacked volumes. That created a rotated series of rectangular masses abutting the hillside. Each of these masses offers its own unique take on indoor/ outdoor space. Also, allow visitors to enjoy views of the surrounding hills and valley.
Moreover, LR2 House boasts guest suites, a home office, gym, and theatre screening room, as well as abundant outdoor spaces. The building's programmatic elements also shift to follow the rough slope of the hillside terrain. The entrance sequence flows seamlessly with the landscape. Hence, guiding visitors along a reaching sidewalk that extends under the mass of the building. The resulting space compresses to offer a unique arrival experience that incorporates the natural creek just beyond the front door, nestled on the second floor.
Once inside, visitors can descend stairs to a private screening room or ascend to the third floor living spaces. A series of open terraces mirrors the interior living quarters, offers almost as much outdoor space as the enclosed third – floor footprint. Overall, LR2 House is a remarkable project that beautifully blends modern design with the natural landscape to create a harmonious living experience.
The Architecture Design Project Information: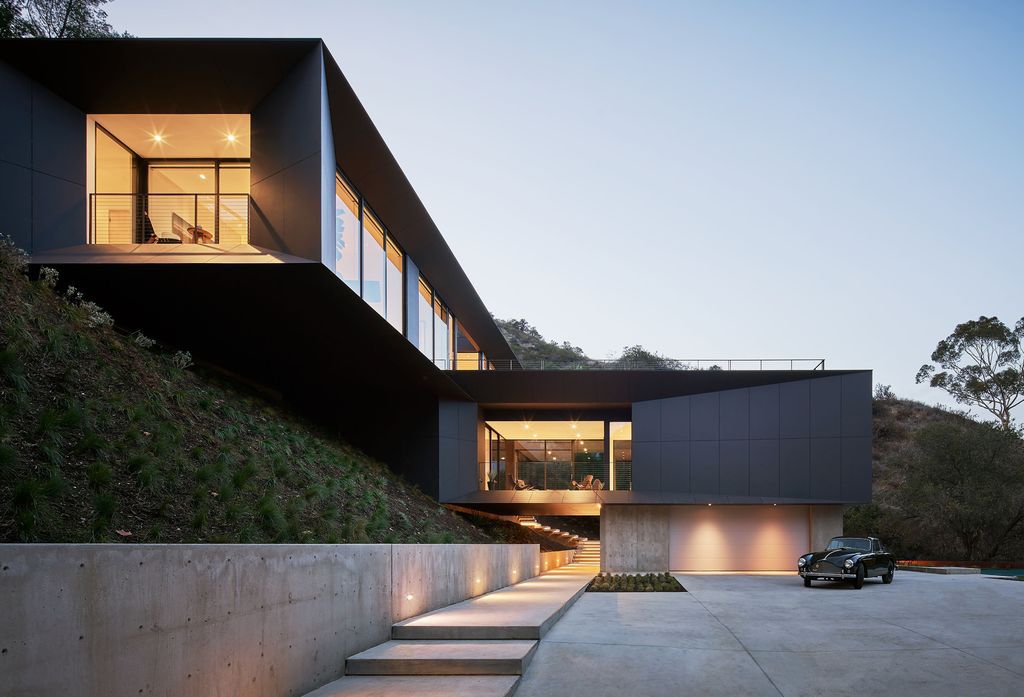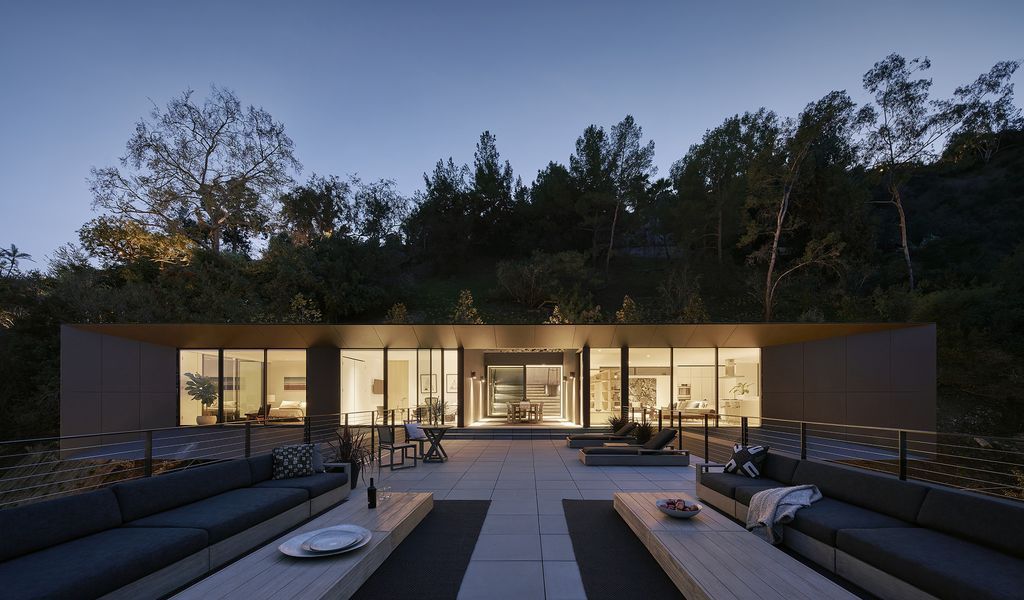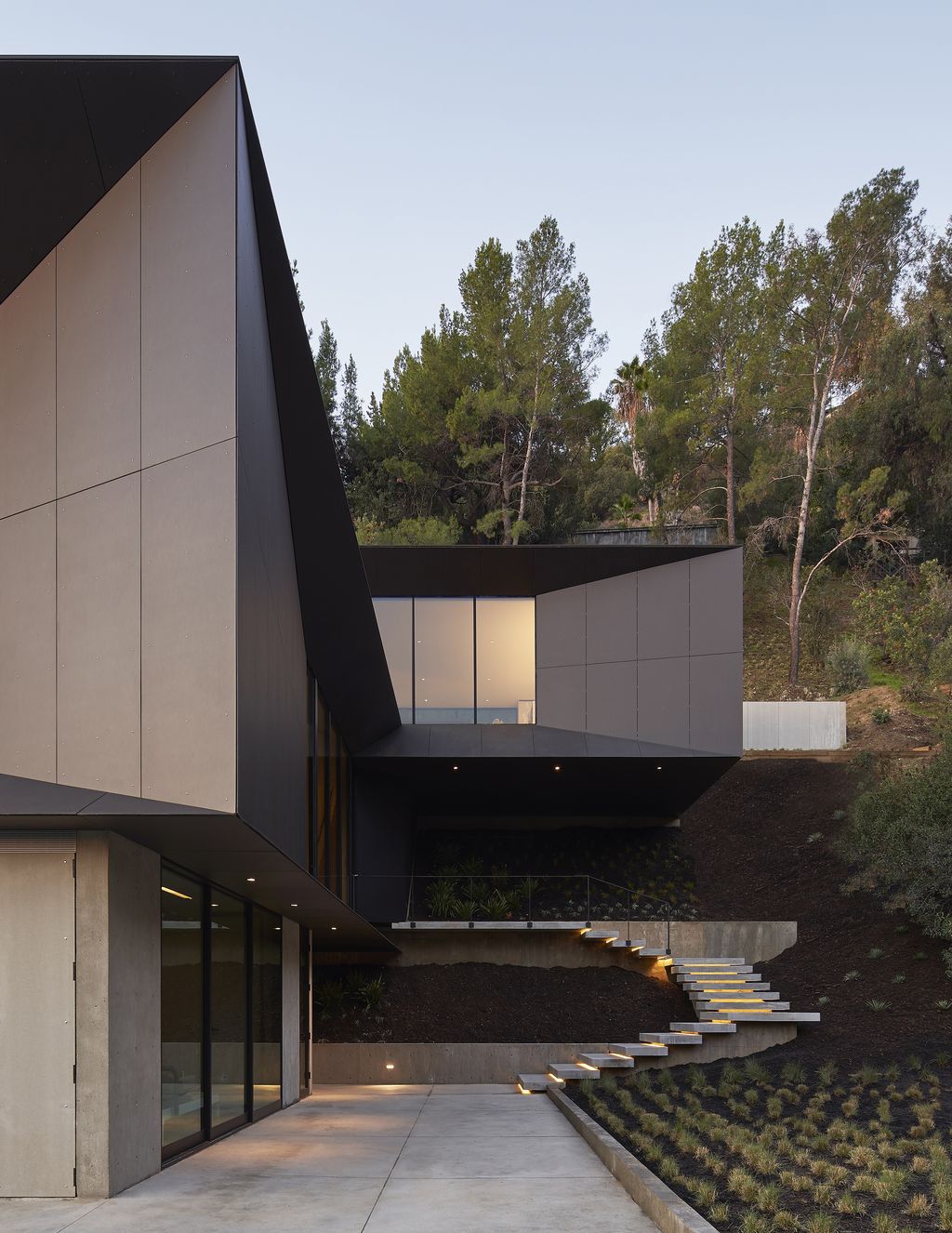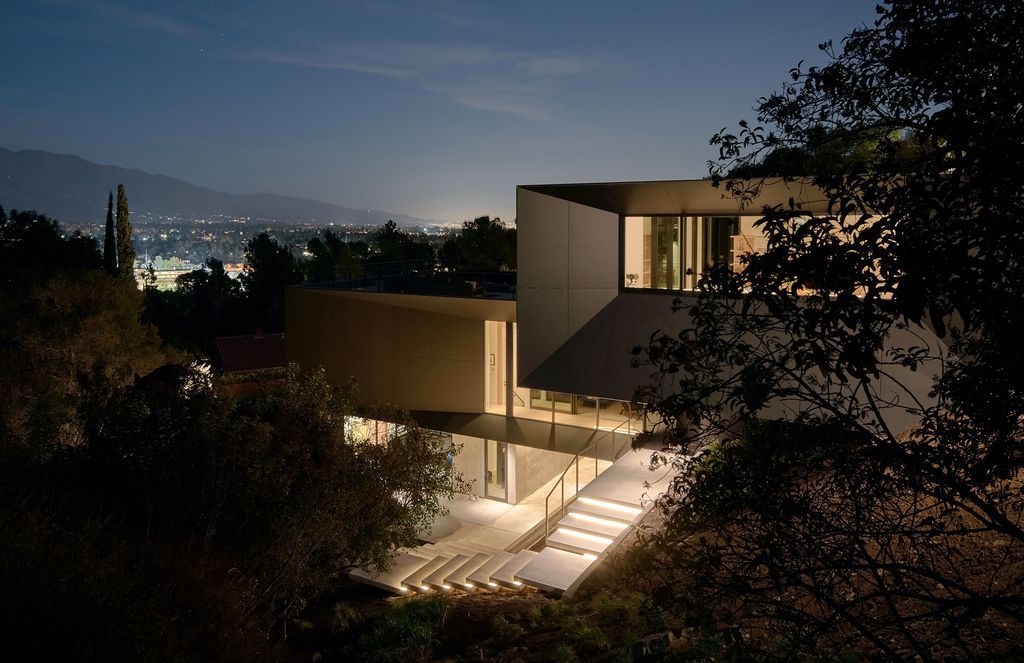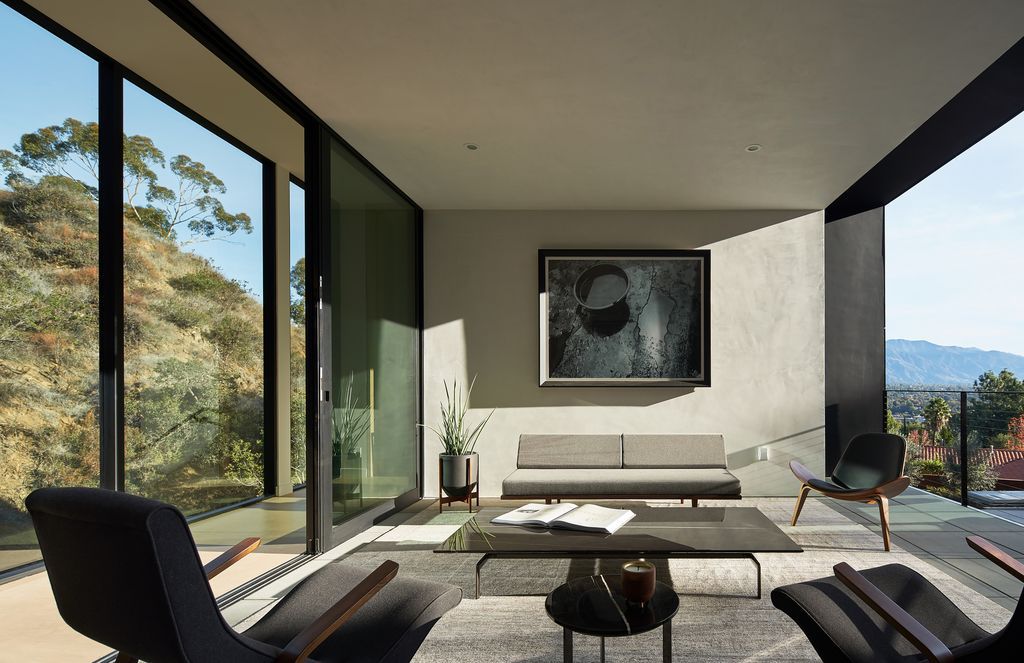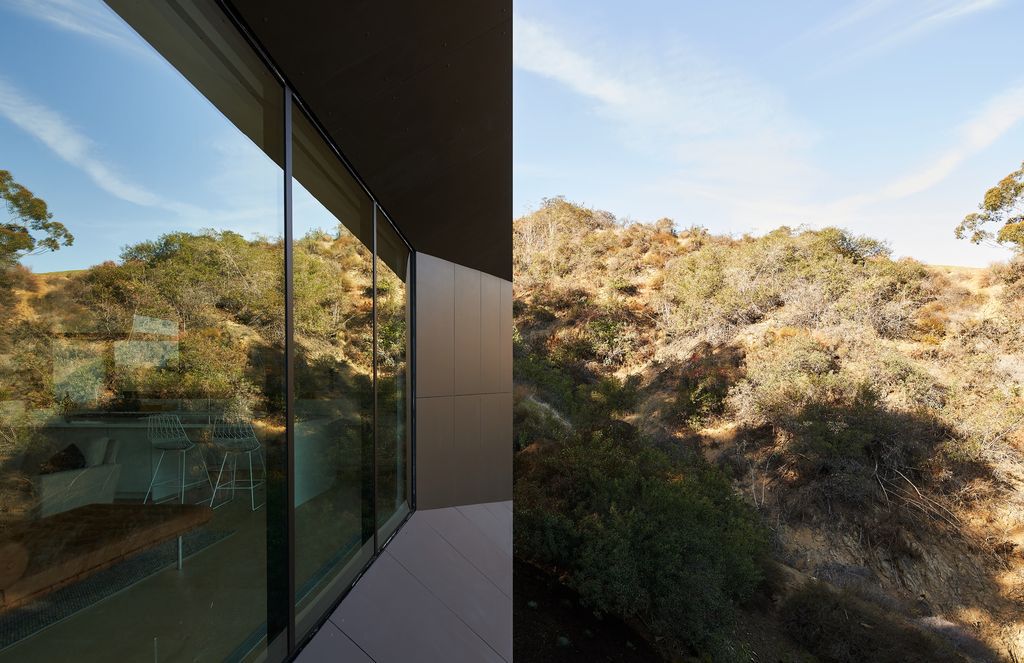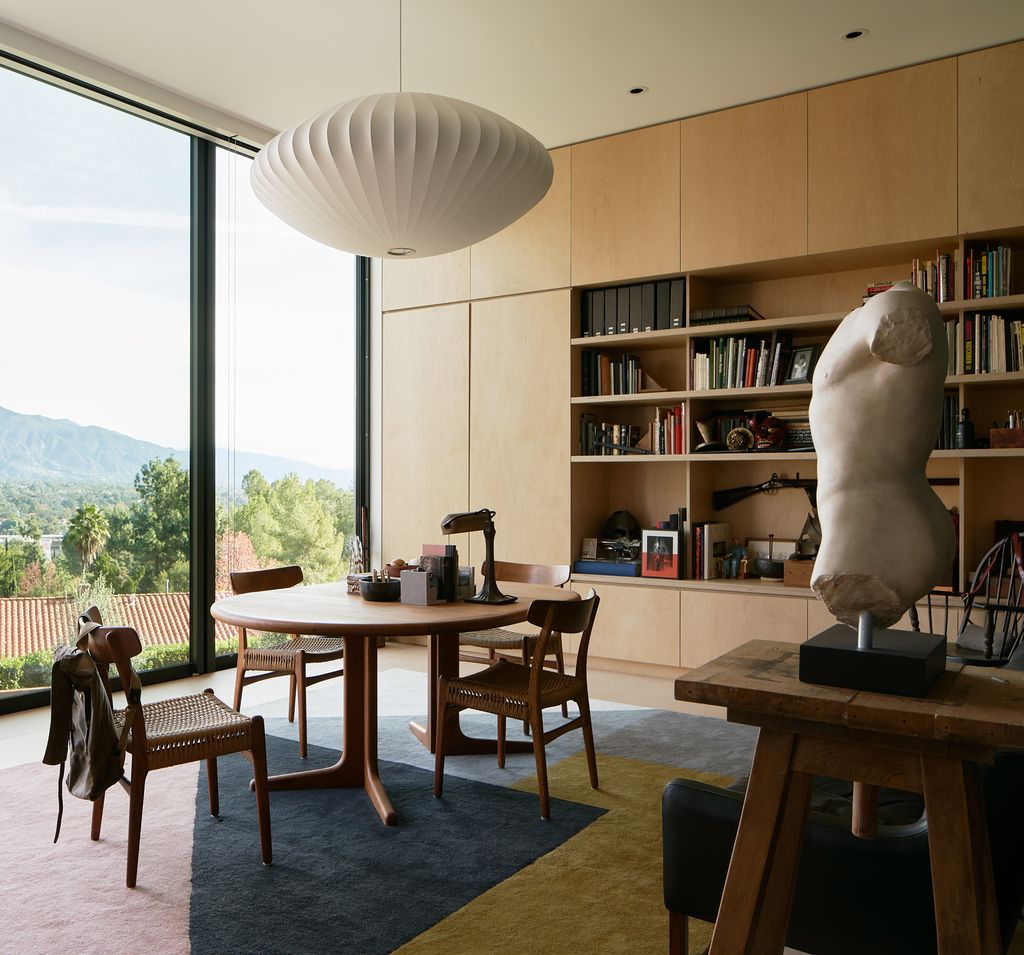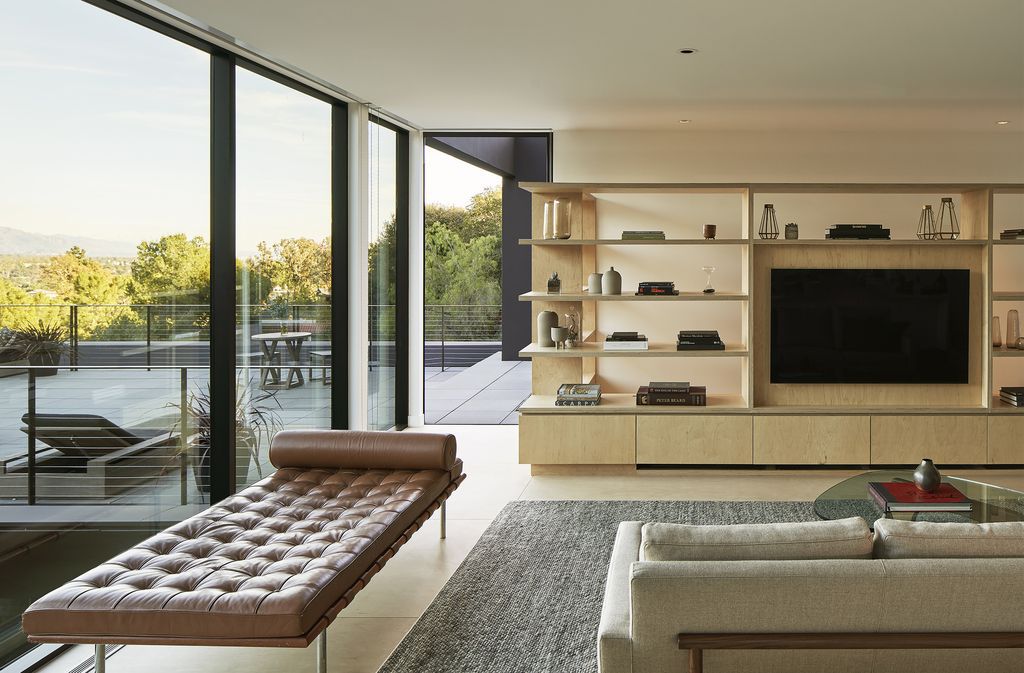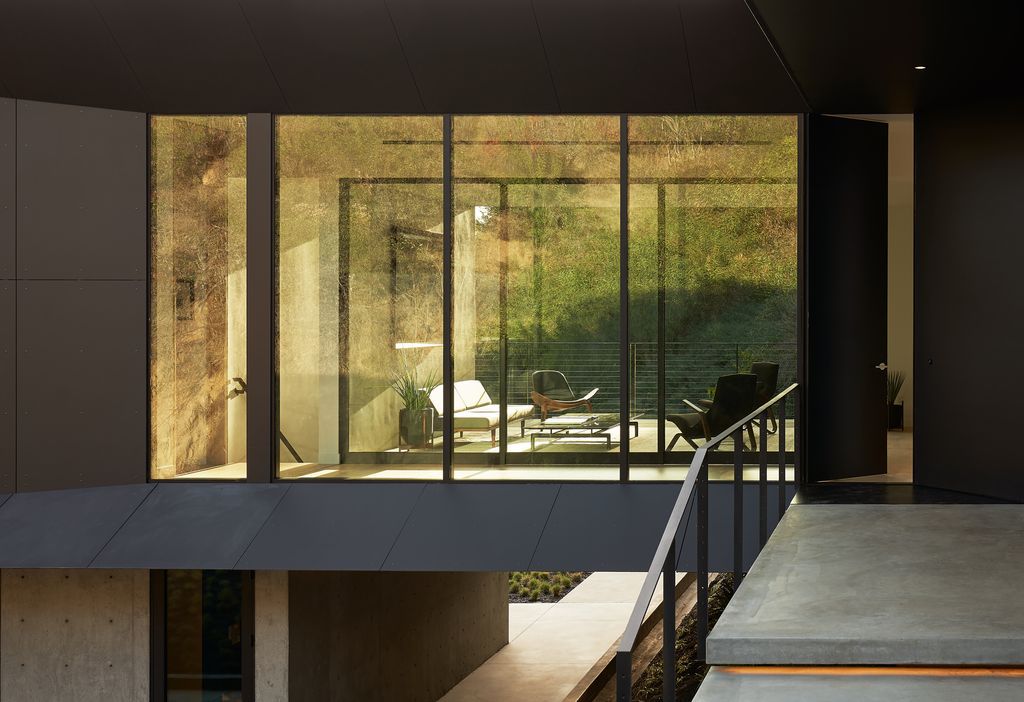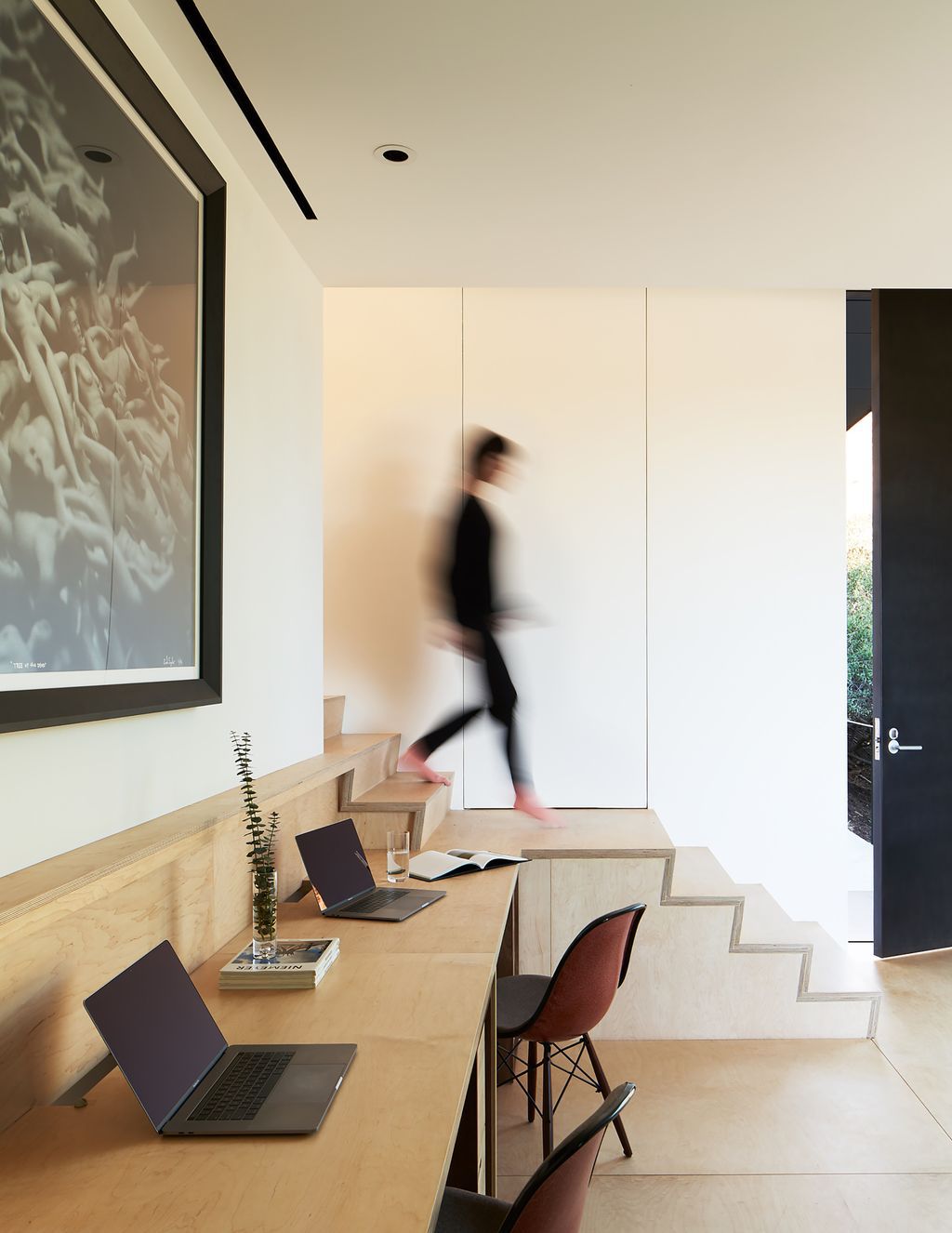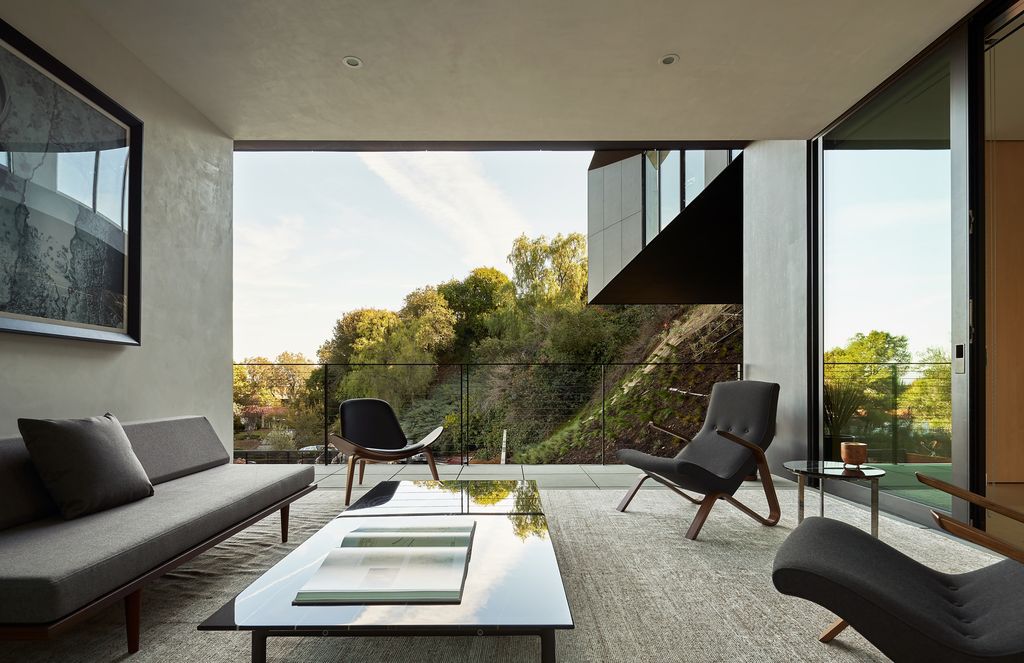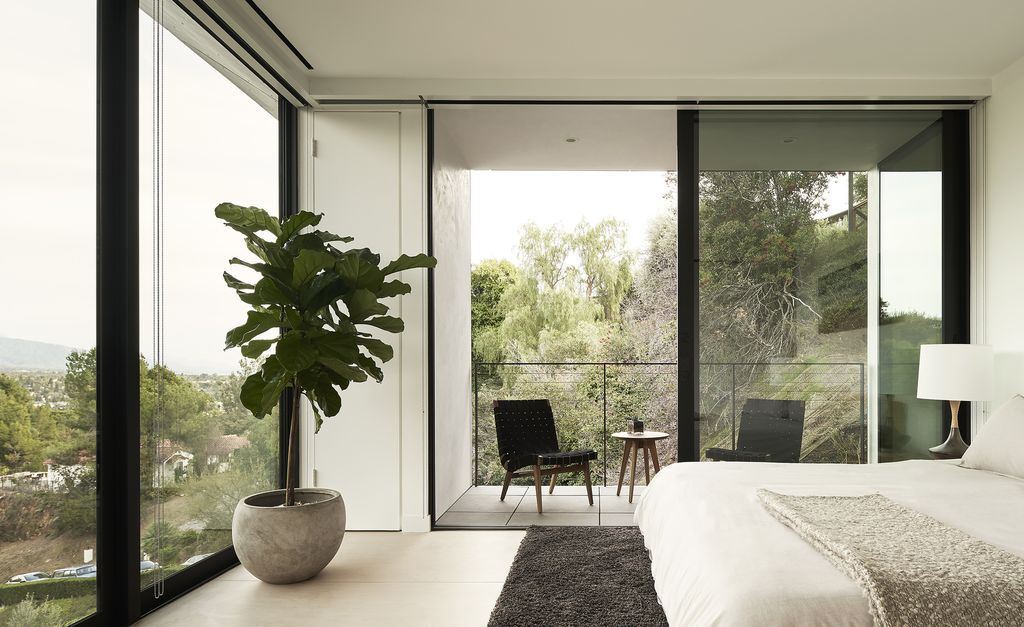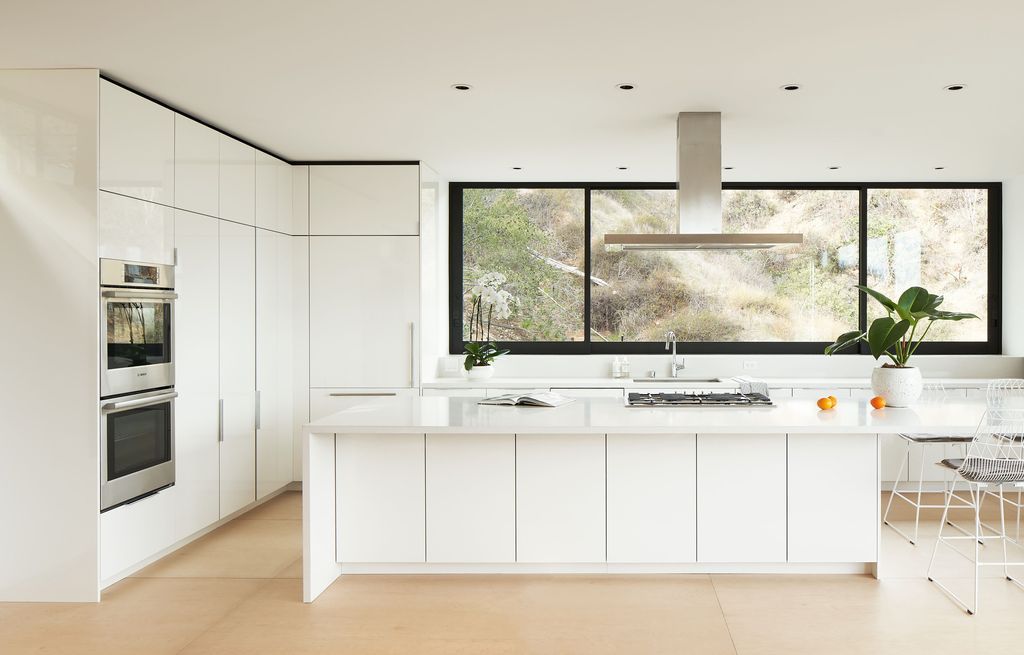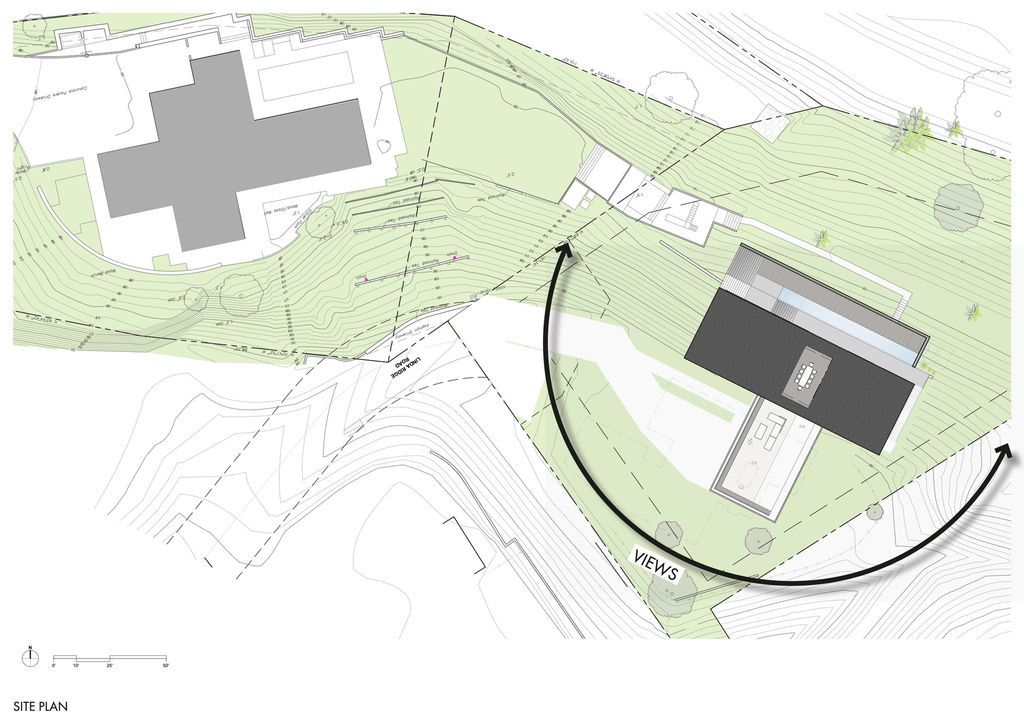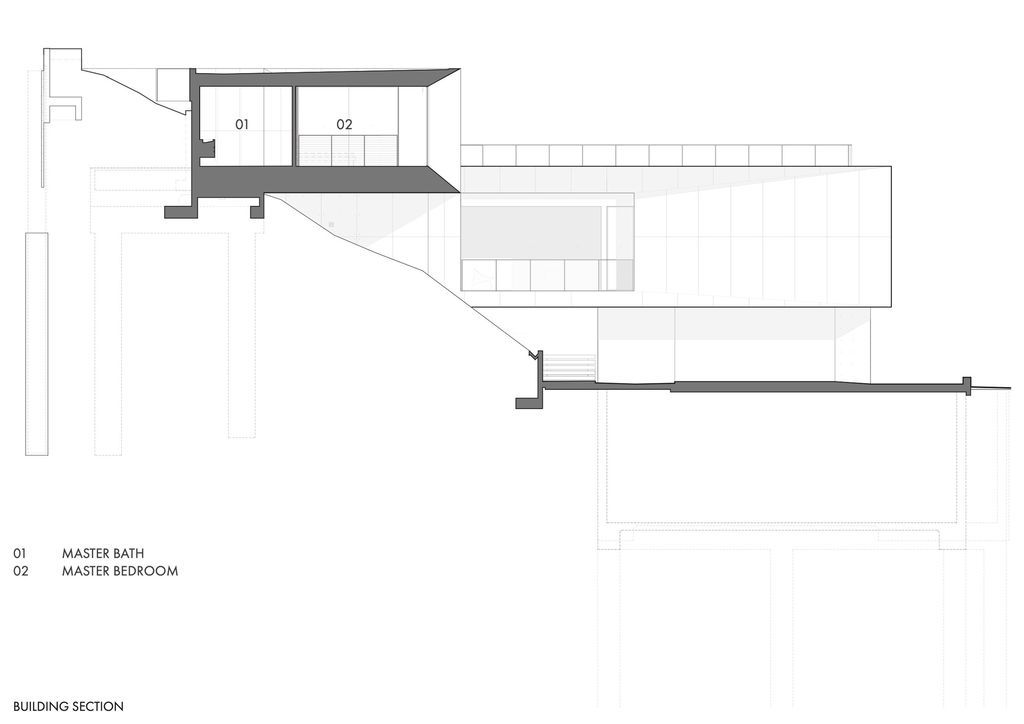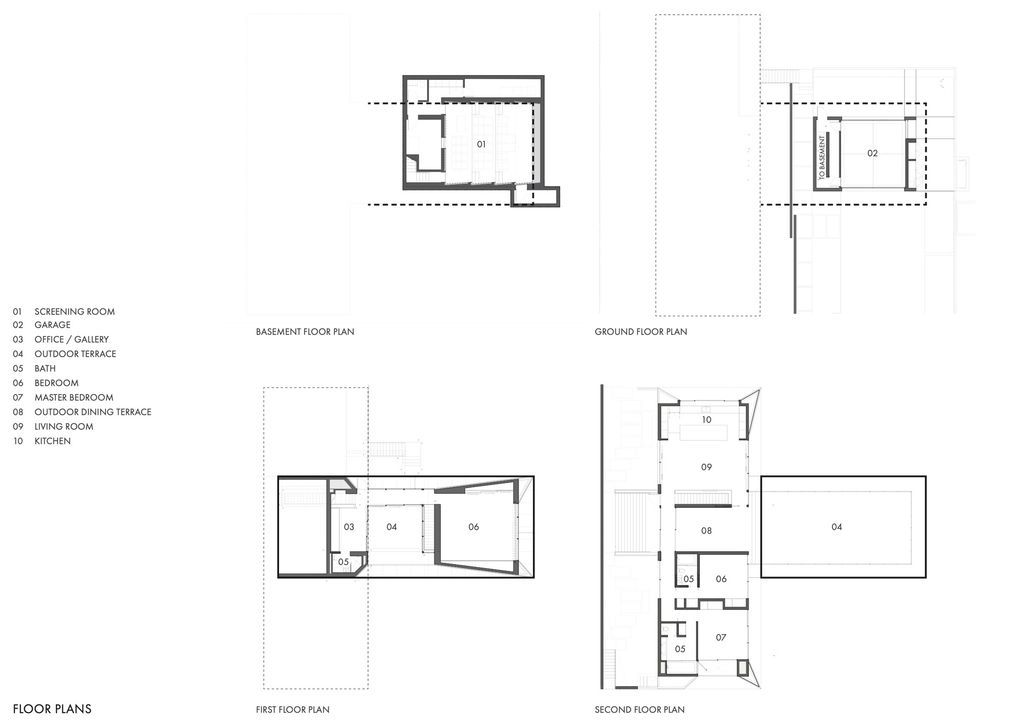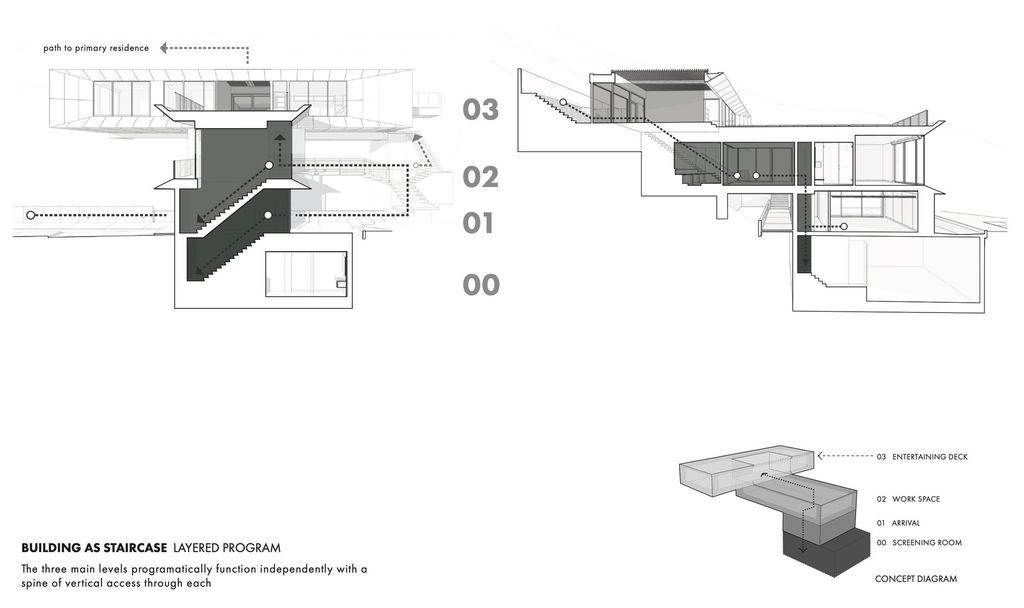 The LR2 House Gallery: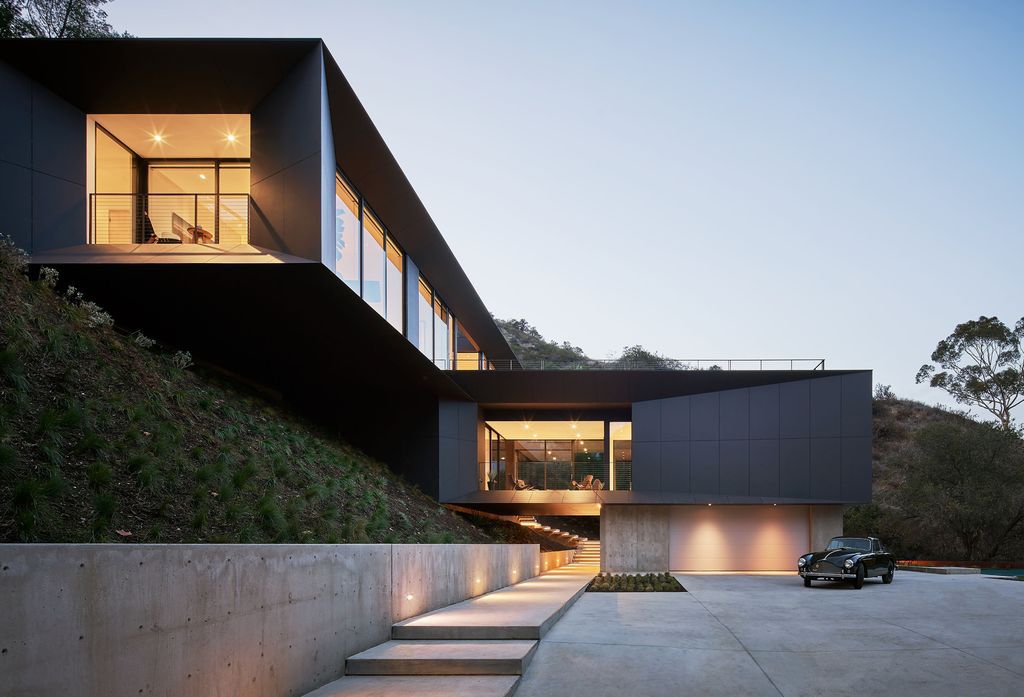 Text by the Architects: Designed by Santa Monica based firm, Montalba Architects, the LR2 House overlooks Pasadena and its adjacent mountains from its hillside perch. Indeed, this new 4,200 square foot house is made up of several distinct living volumes and programs.
Photo credit: Kevin Scott | Source: Montalba Architects
For more information about this project; please contact the Architecture firm :
– Add: 2525 Michigan Ave # T4, Santa Monica, CA 90404, United States
– Tel: +1 310-828-1100
– Email: info@montalbaarchitects.com
More Projects in United States here:
---