Date of Publishing:
Architecture Design of Roses House
Description About The Project
Roses House design of Renan Mendes Arquiteturaundergoes a stunning metamorphosis, guided by the visionary. The project's core objective was to infuse the existing structure with a contemporary and functional flair, seamlessly marrying modernity with the charm of the original architecture.
The design philosophy centered around creating a home that exuded a "modern home feel," aligning with the client's aspirations. Methodically studying the existing structure, resident needs, and intervention possibilities, the team strategically maintained the original layout to preserve spatial integrity and minimize structural alterations.
Internally, strategic interventions breathe new life into the living room, dining, and TV areas, enhancing connectivity with the revamped balcony. The result is an environment bathed in natural light, embraced by cross ventilation, and adorned with a harmonious aesthetic that transforms the living spaces into a welcoming haven.
The collaborative journey with the clients culminated in a project that seamlessly blends aesthetic aspirations with functionality, while meticulously respecting the original construction and its materials. Roses House stands not just as a dwelling but as a modern oasis, a testament to the successful marriage of innovation, respect for heritage, and client satisfaction.
The Architecture Design Project Information: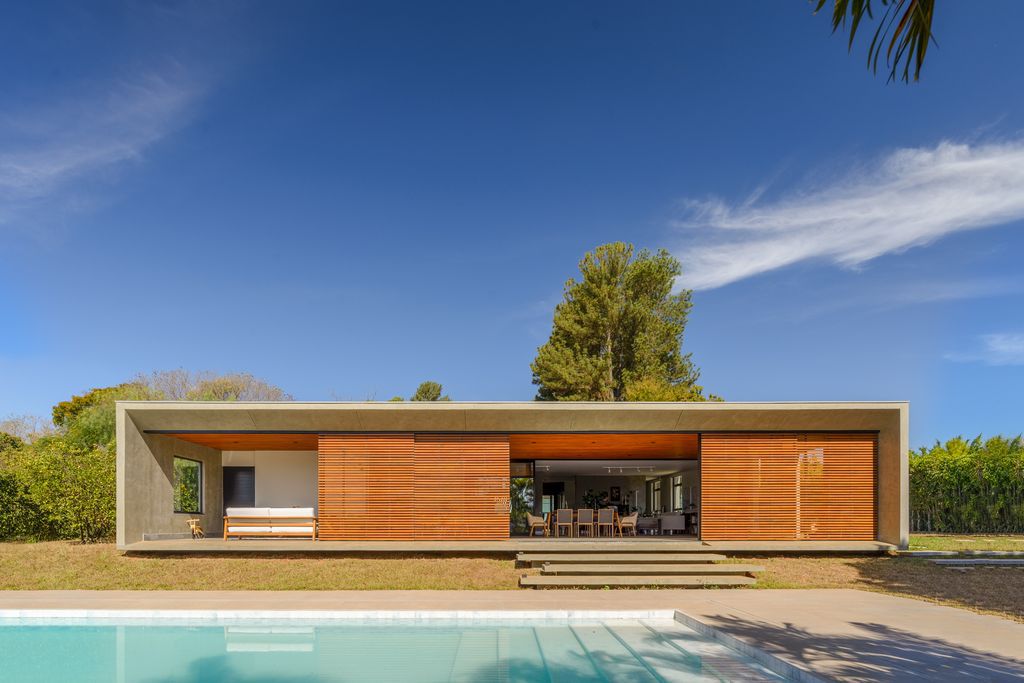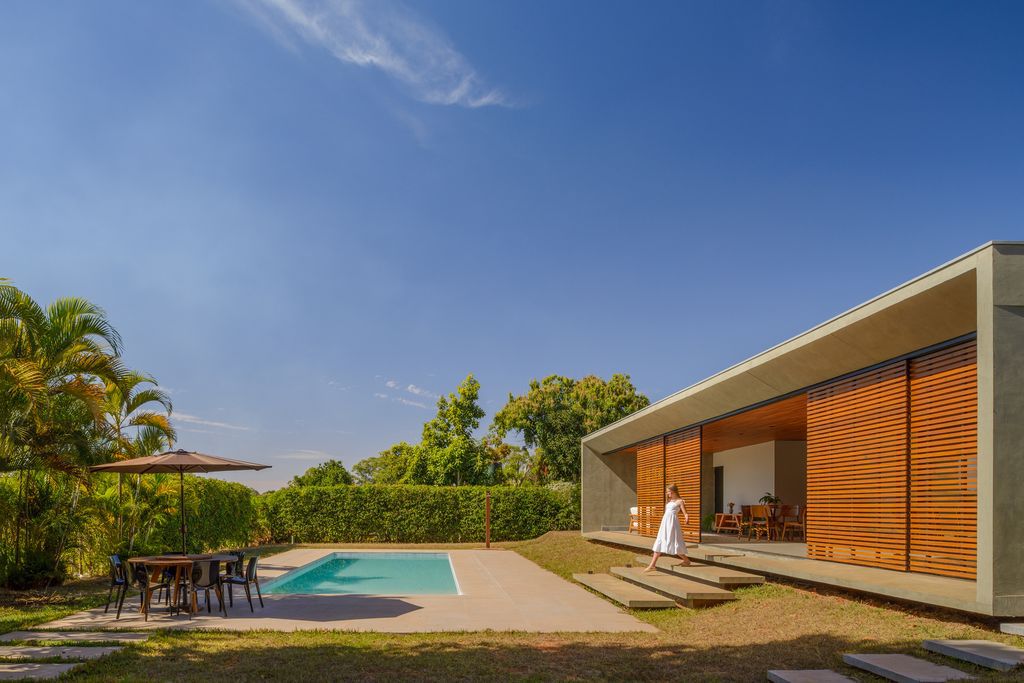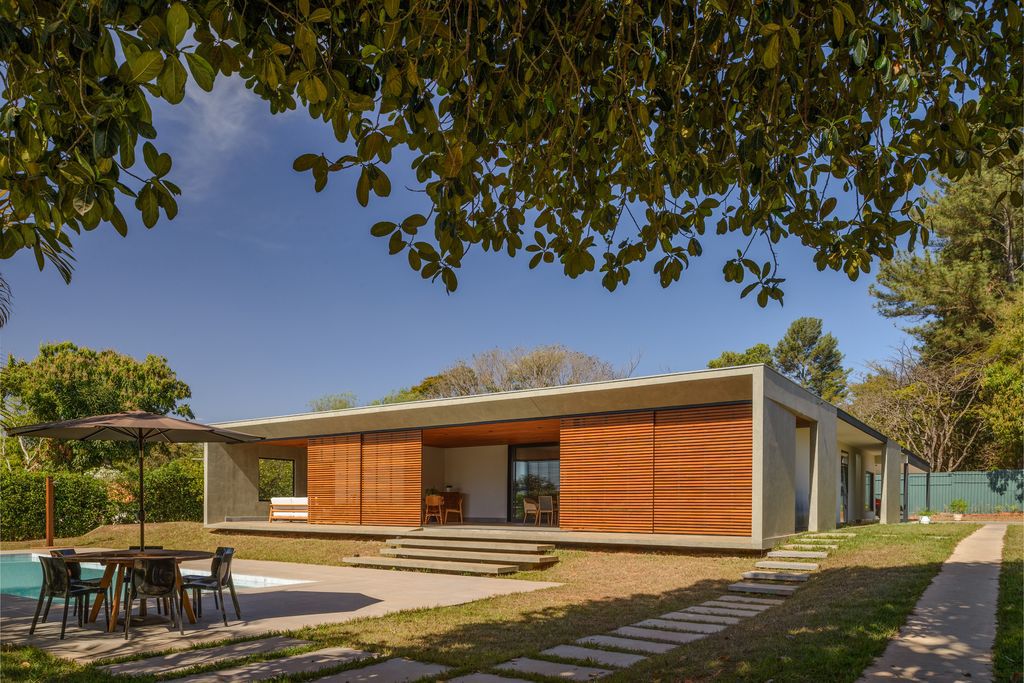 Witness the front facade's dramatic transformation, where the removal of the original roof and expansion of the balcony redefine the colonial heritage. Large movable sunshades, ingeniously crafted from repurposed slats, bridge the gap between indoor and outdoor spaces. Also, bestowing visual lightness and an immersive connection with the surroundings.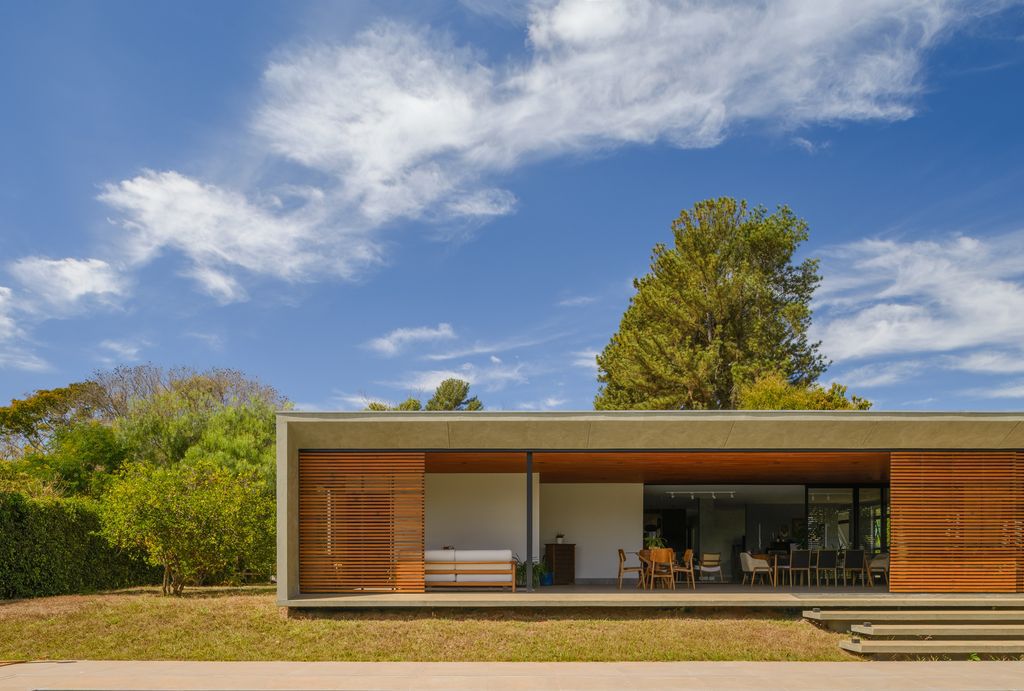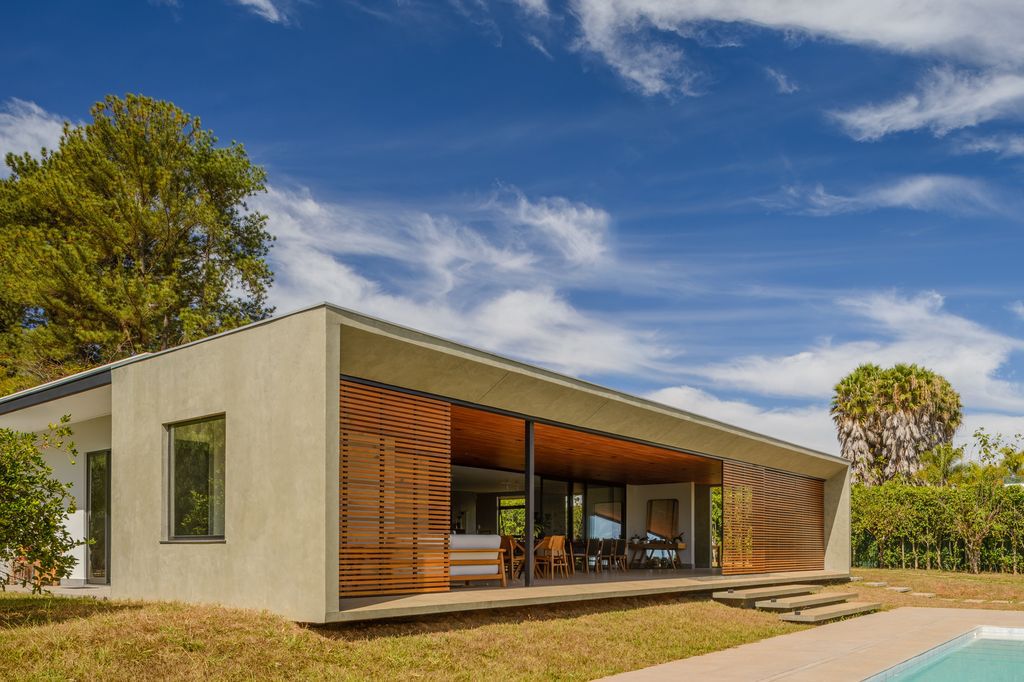 The rear facade's volumetric composition draws inspiration from the existing curved wall in the service area. Expanding on its curvature, a new dimension is introduced with in-situ hollow elements, offer a visually soothing touch to the service spaces.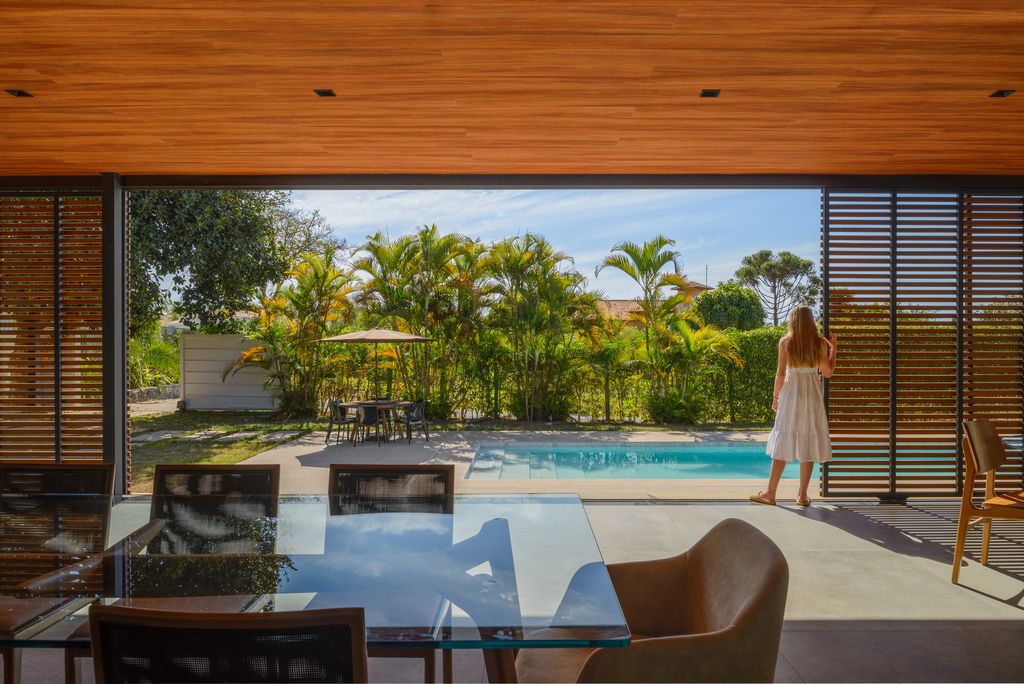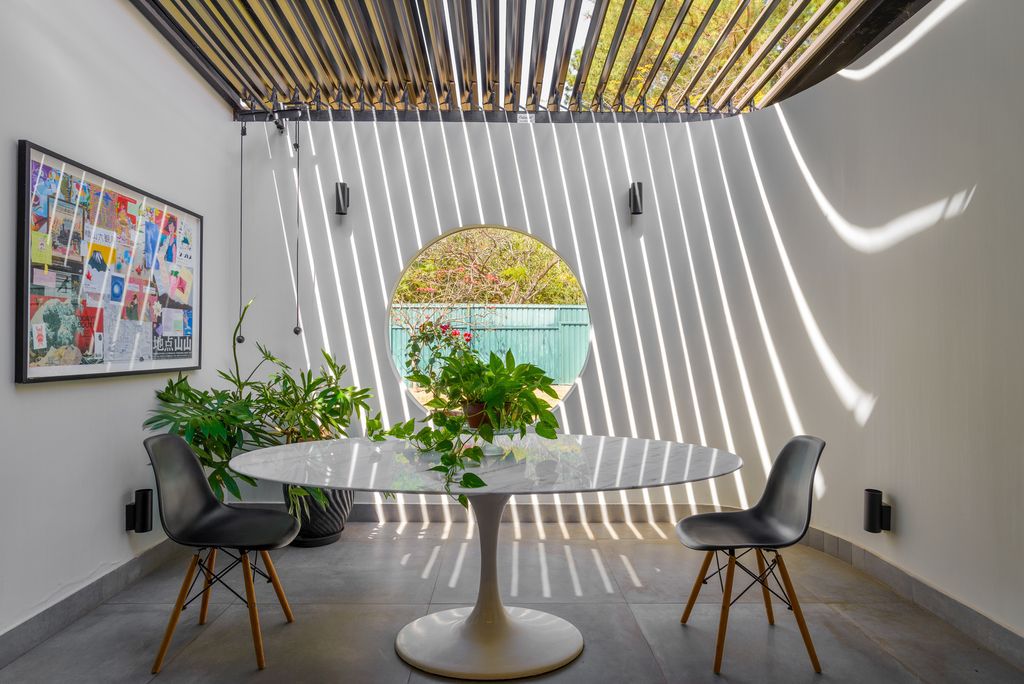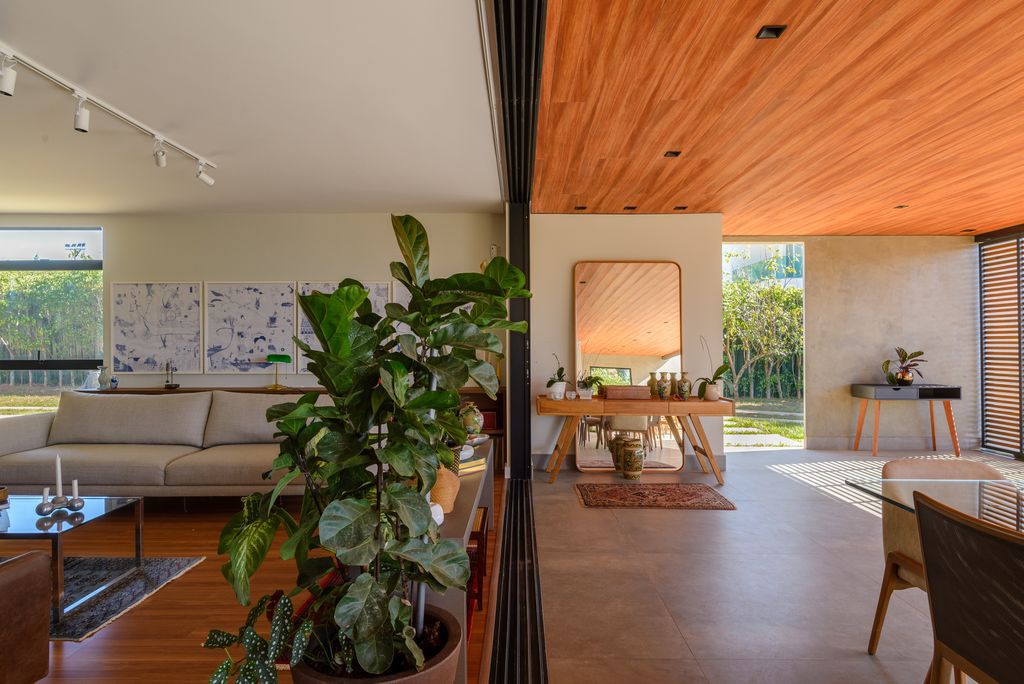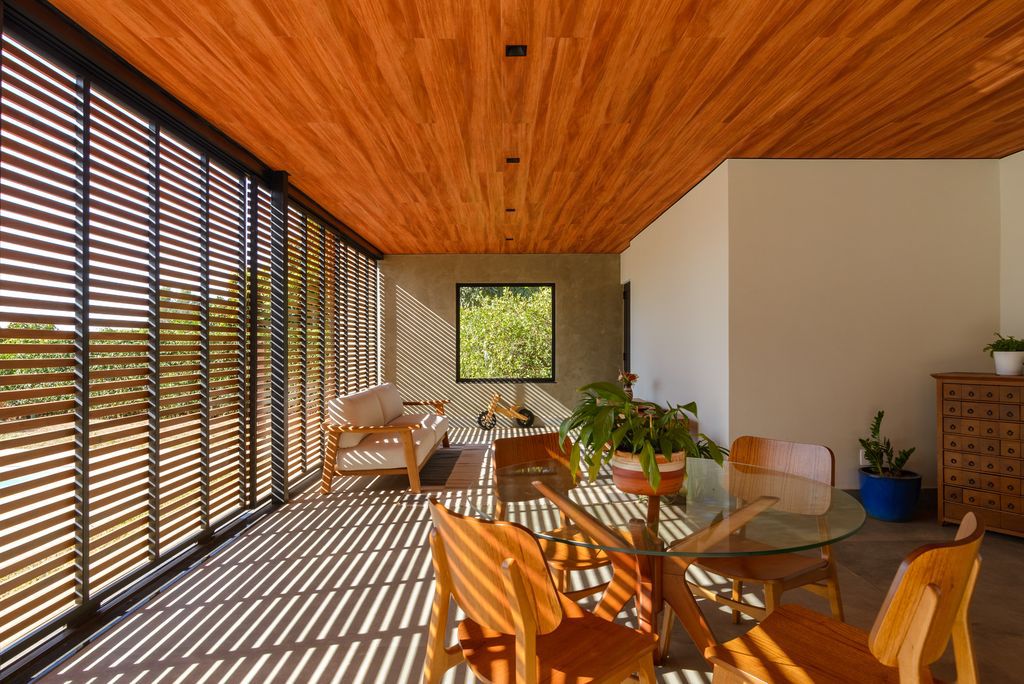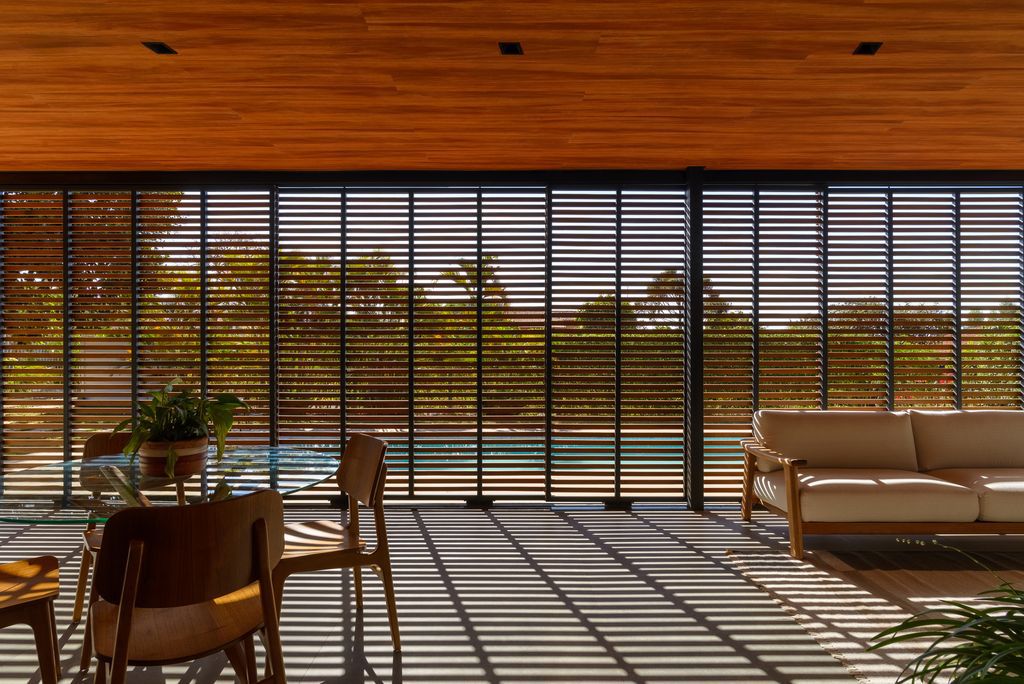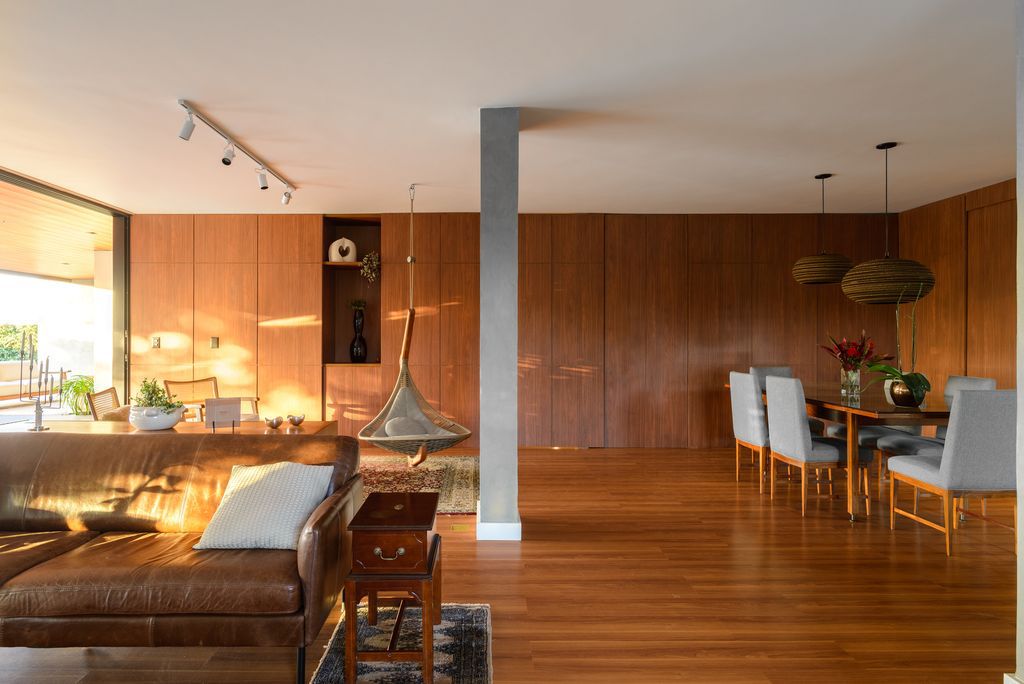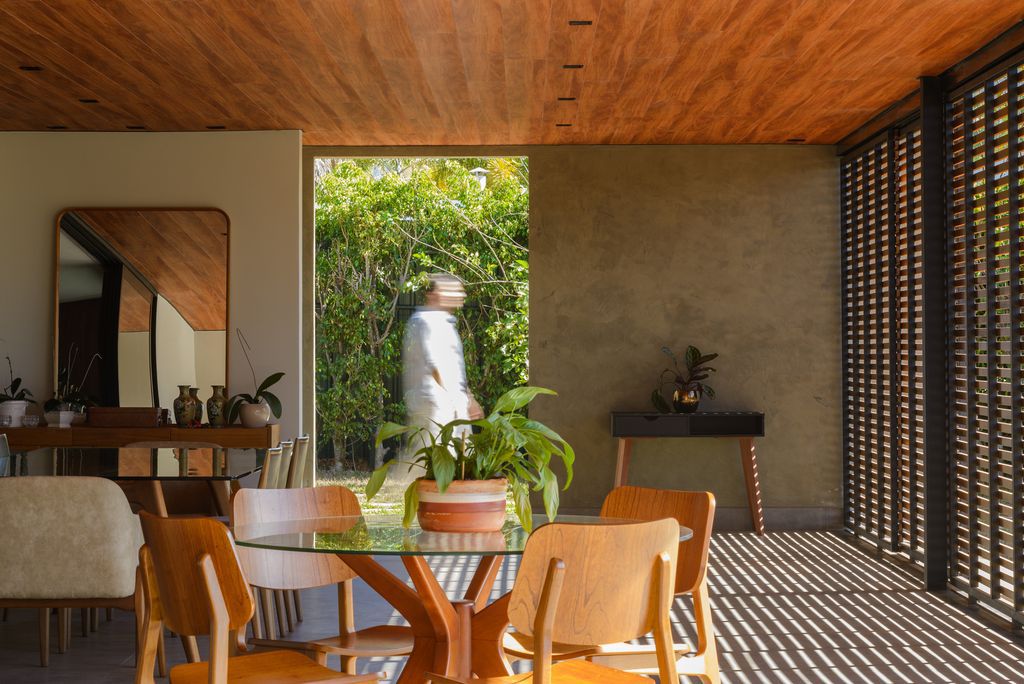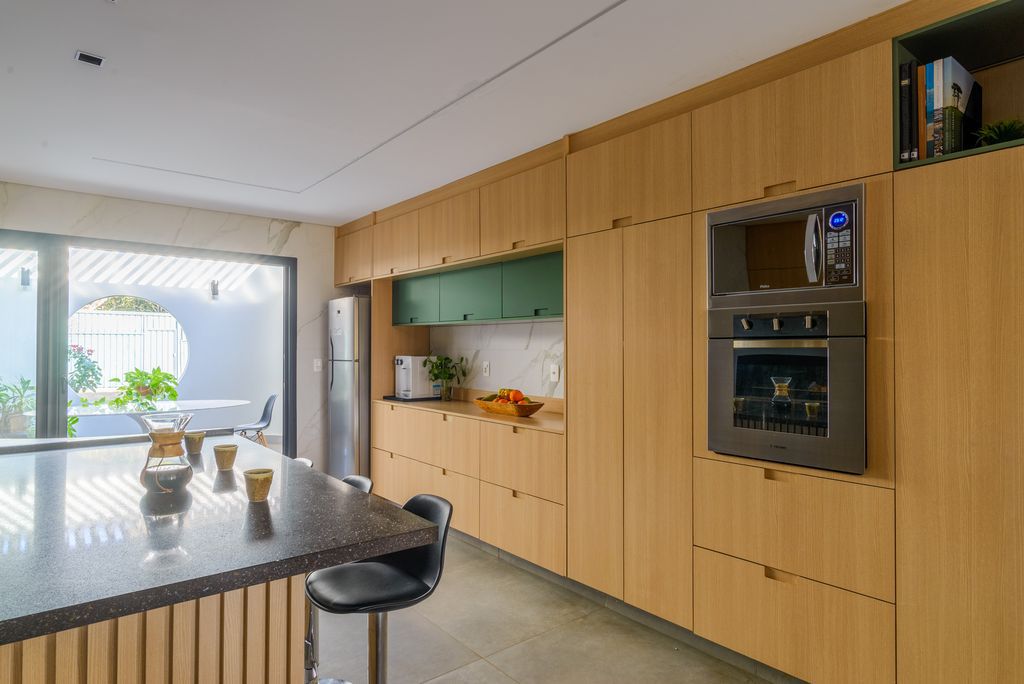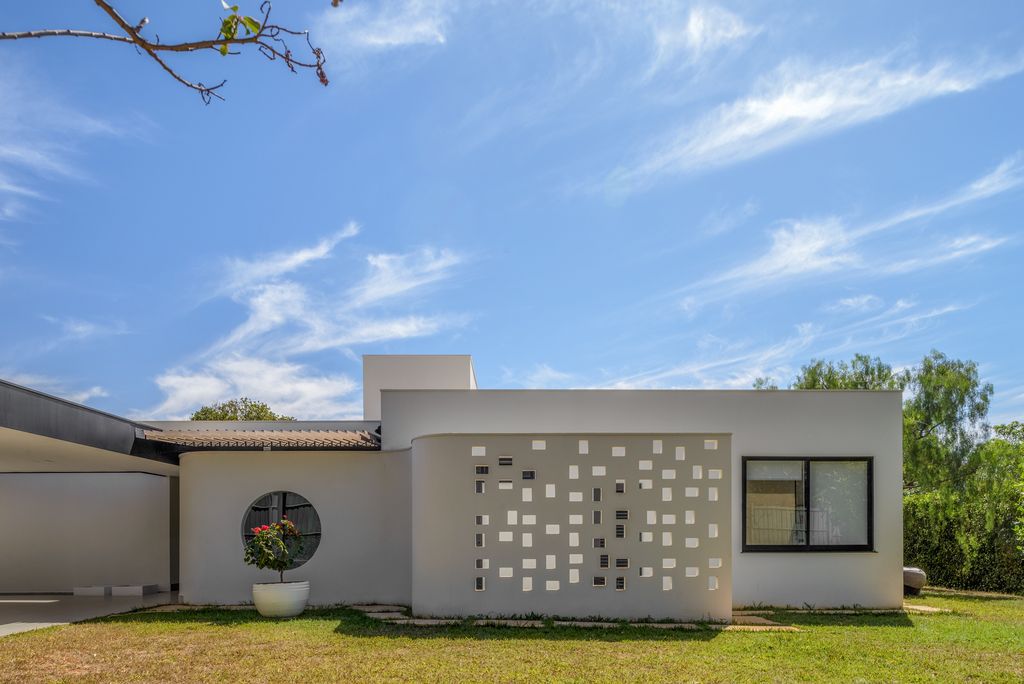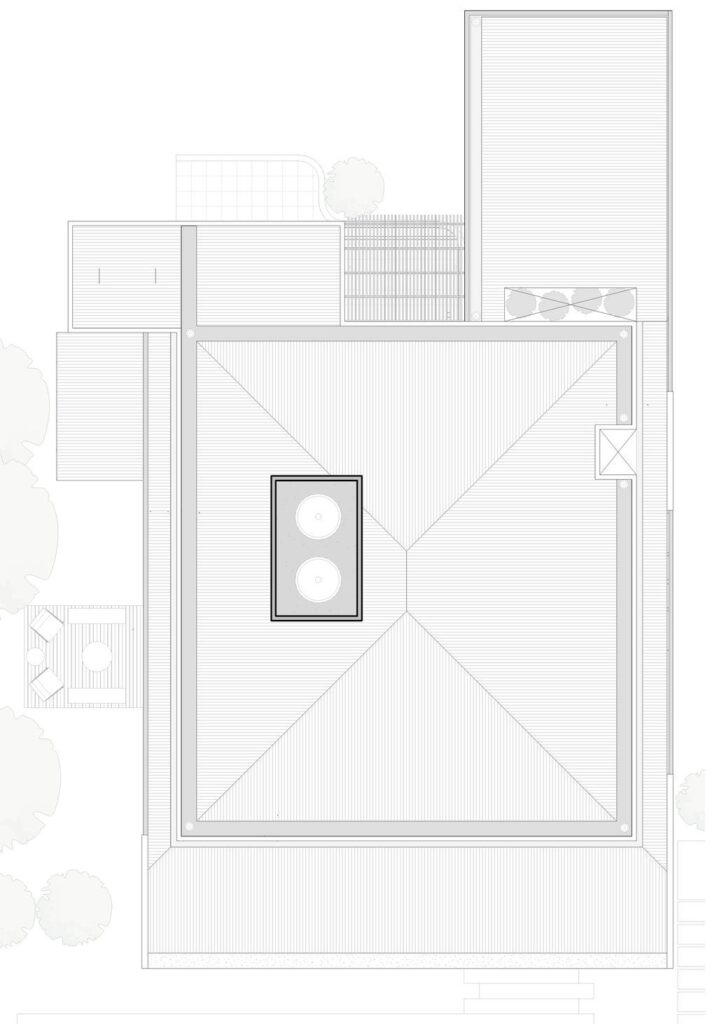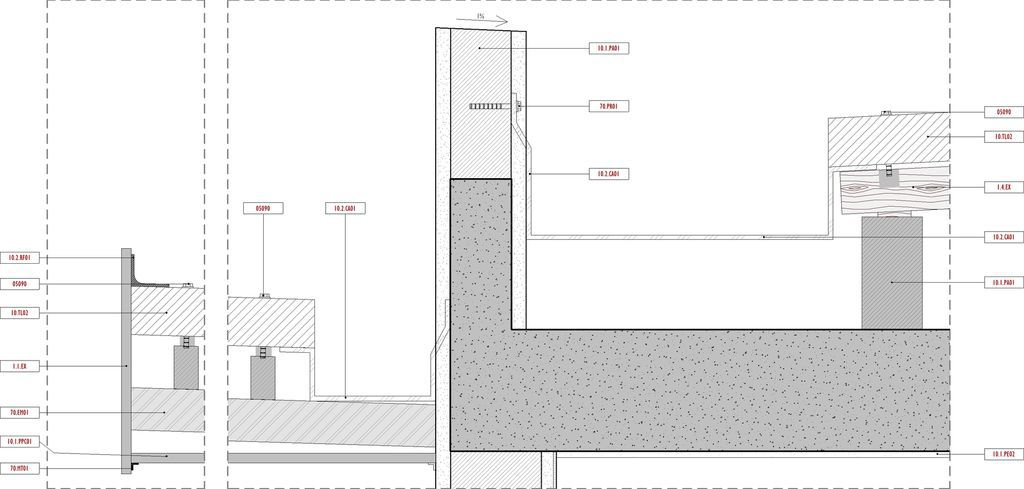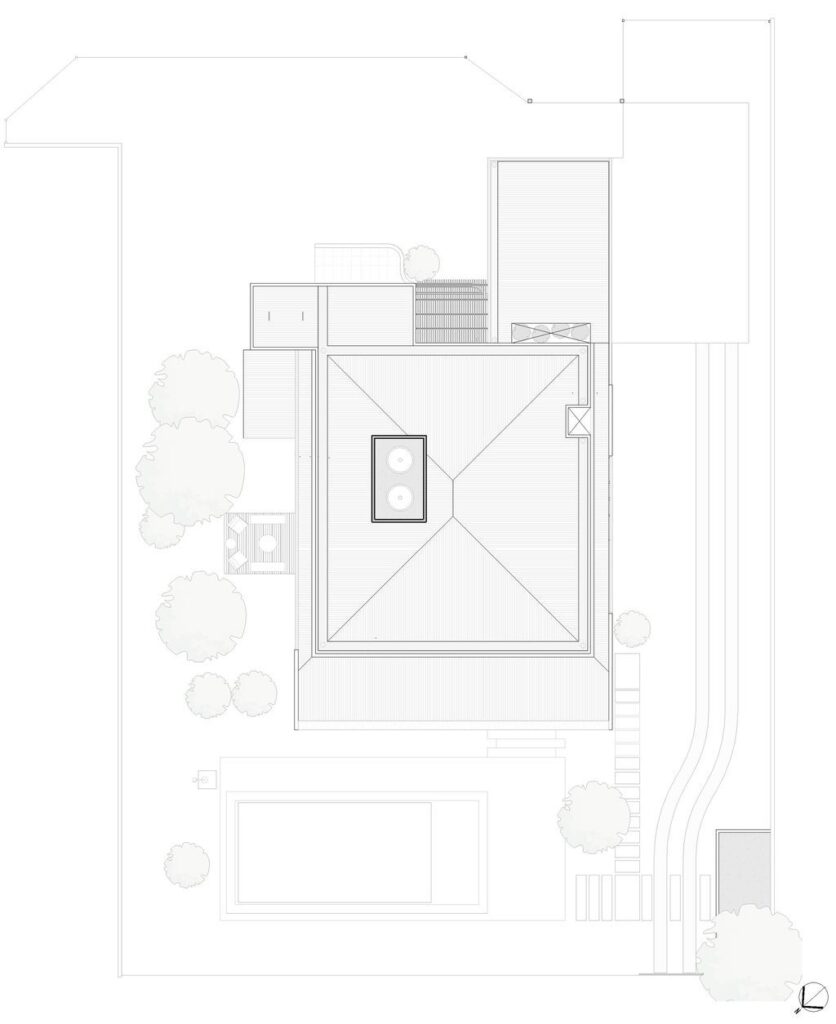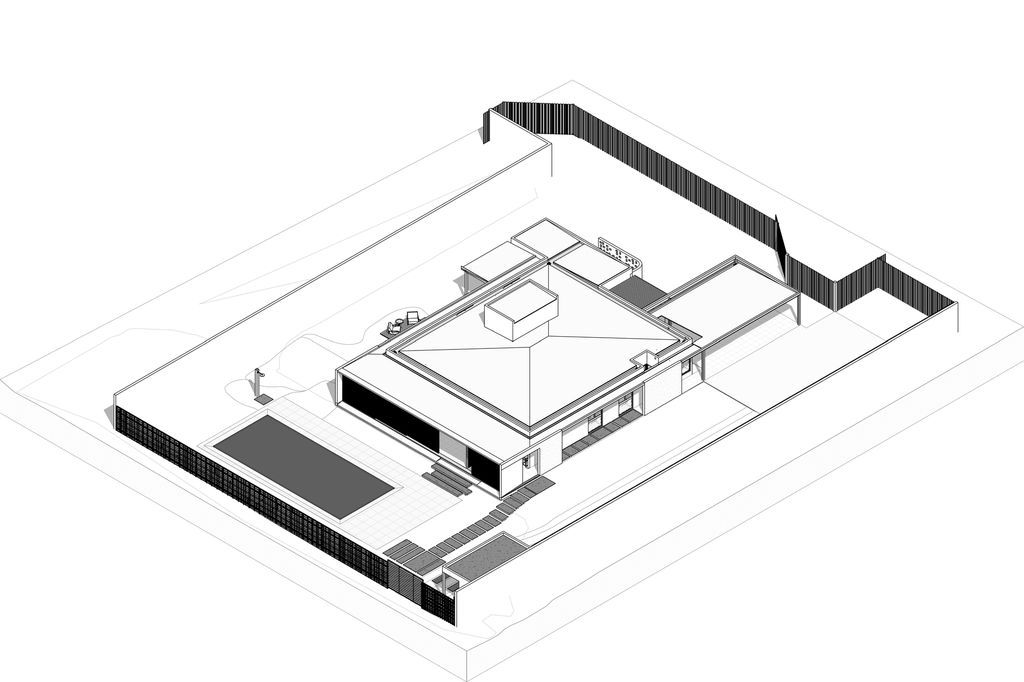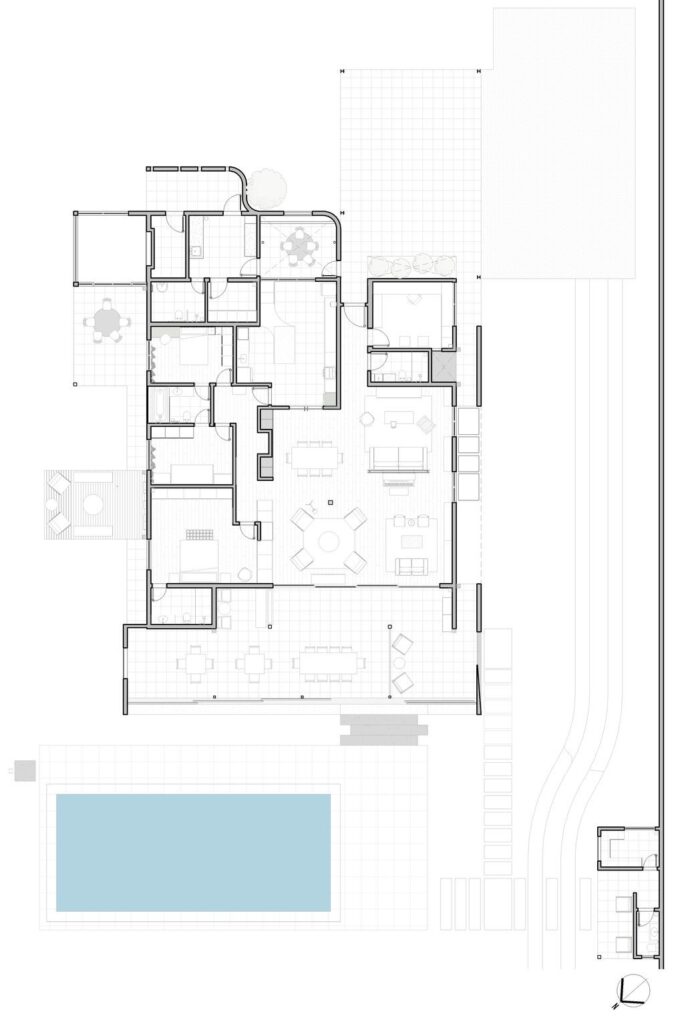 The Roses House Gallery: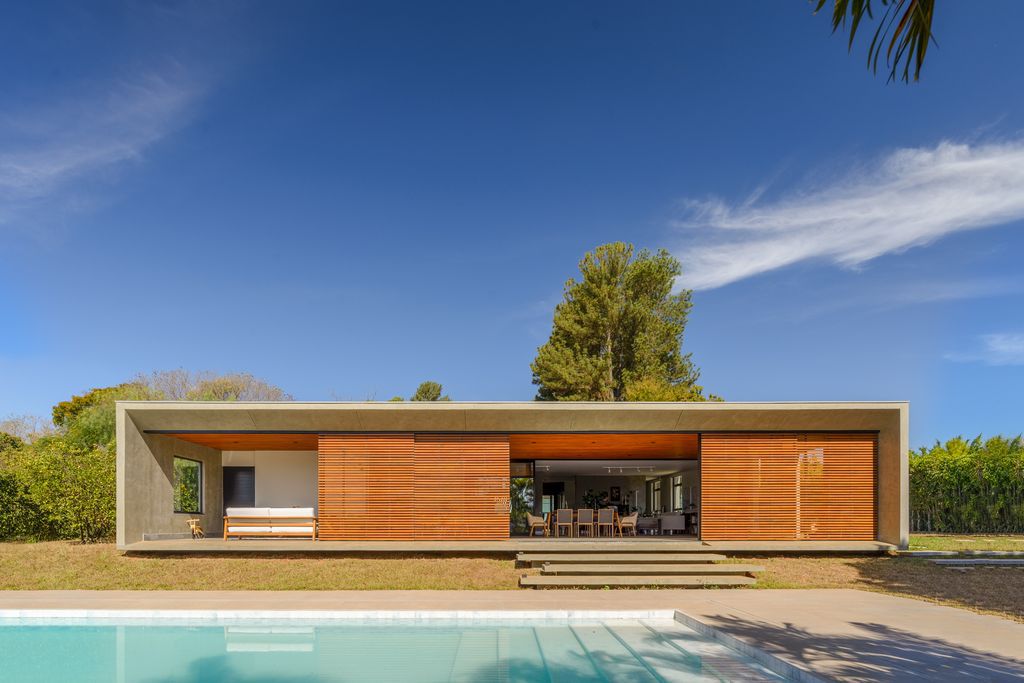 Text by the Architects: The objective of the project was to transform the existing house, giving it a modern and functional style, making the most of the existing structures and walls. The proposal sought to create a residence with integrated environments, visual lightness and greater connection with the outside, maintaining the original layout of the house.
Photo credit: Maurício Araújo | Source: Renan Mendes Arquitetura
For more information about this project; please contact the Architecture firm :
– Add: Brazil
– Tel: (61) 9 9903-0303
– Email: renan.rmm@gmail.com
More Projects in Brazil here:
---