Date of Publishing:
Schecter House designed by Seibert Architects is a 4,000 SF, four-bedroom home which is open to the exterior, filled with natural light and takes full advantage of its waterfront location.
The home designed with owes several prominent elements of its design to the influence of the past, as well as the unique waterfront site. Also, the barrel vaulted roof inspired by a local architectural landmark, Paul Rudolph's Sanderling Beach Club. With eight feet of slope down to the water, the pool area and waterfront yard are terraced to provide flat open space for outdoor activities, for children at play and to ease the transition down to the water. Besides, a glassed-in courtyard brings light, vegetation, and sky to the interior circulation where views of the water are not provided.
The design organizes the program into two main volumes with the media space and office as both the link and separation between the two. On the interior, the roof is clad in clear southern pine. It is a local renewable timber gives the house an extra dose of character. Once insides, the living spaces designed with eight – foot ceilings in order to achieve floor to ceiling windows with impact glass. Under the arched roof, the space opens up, providing the living and dining room with clearance up to fifteen and a half feet. Besides, the rooms are spacious, airy and have views of stunning outdoors.
Indeed, Schecter House showcase wonderfully architectural design in Sarasota that echoes the past with modern systems and technology, adapt the owner's desire. It blend the best of the past with the best of the present.
The Architecture Design Project Information: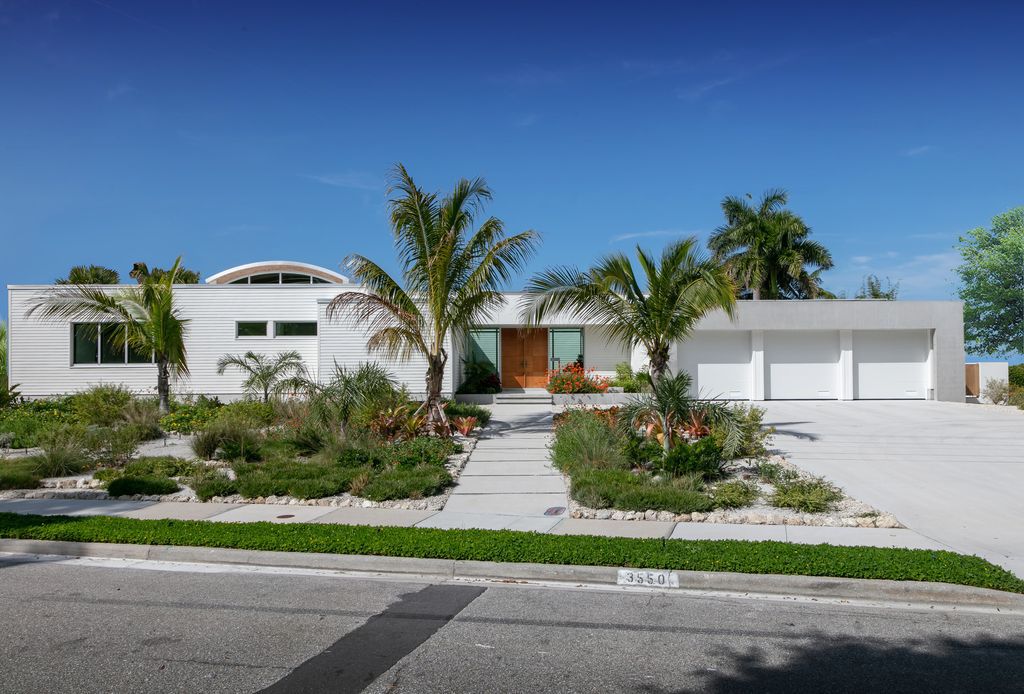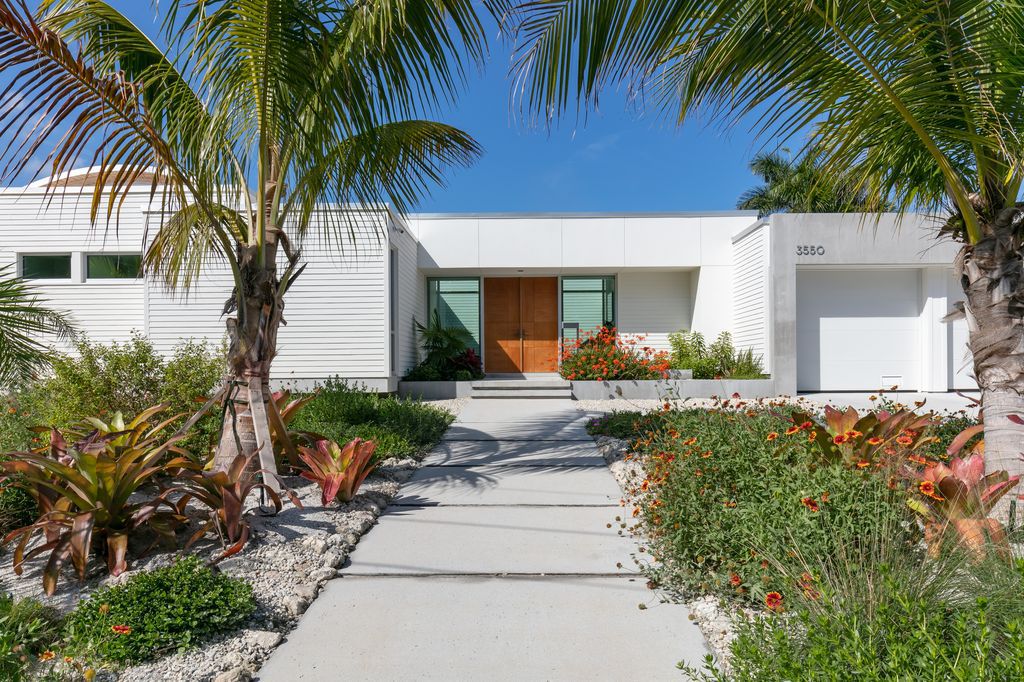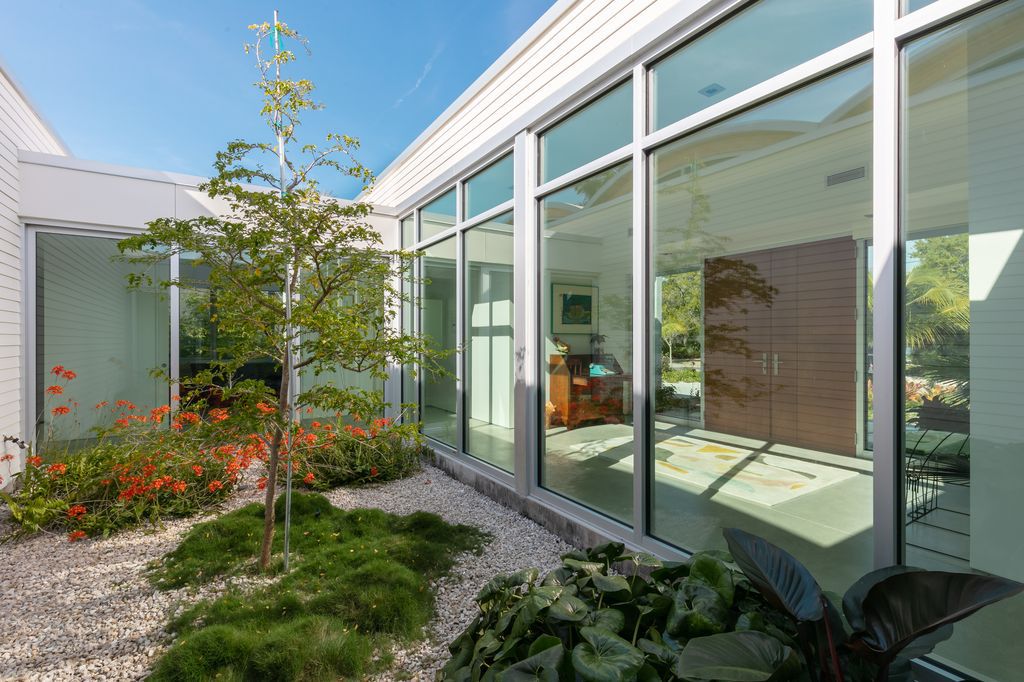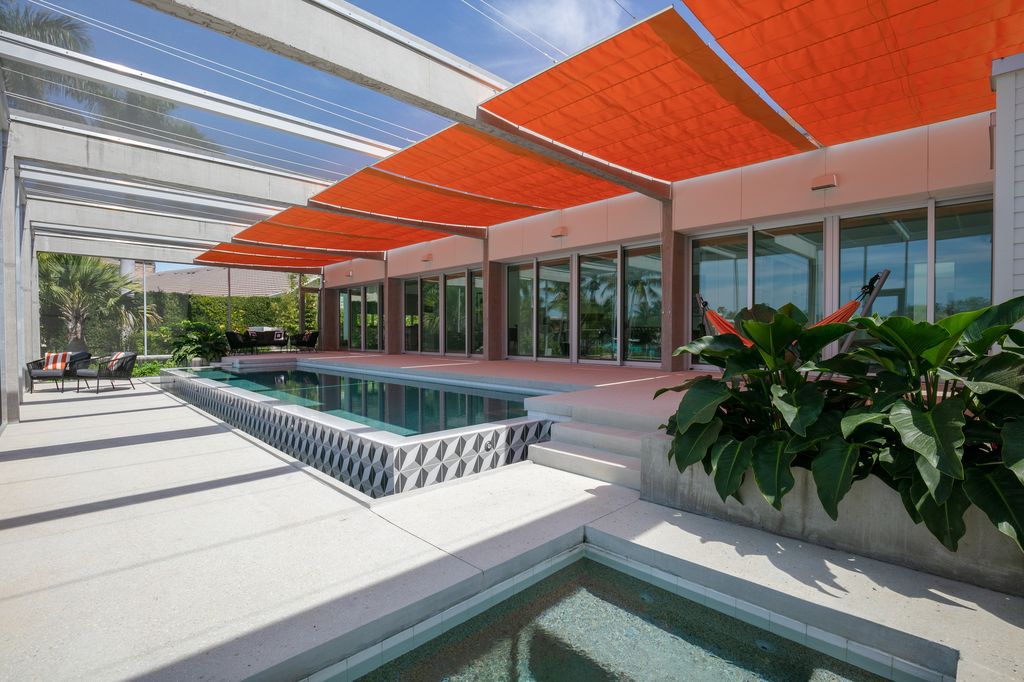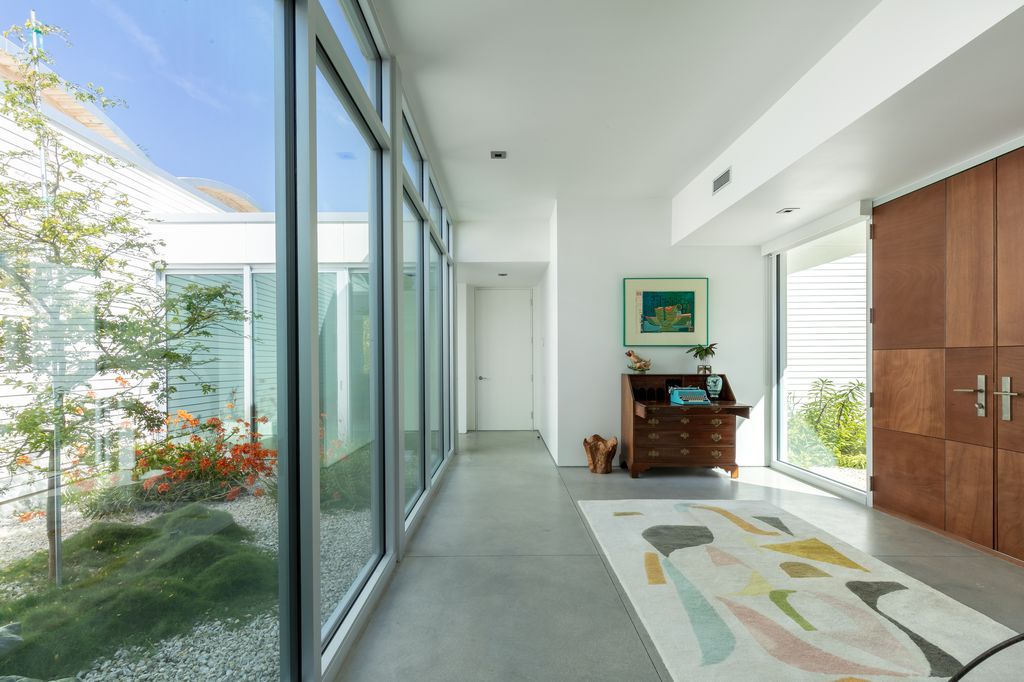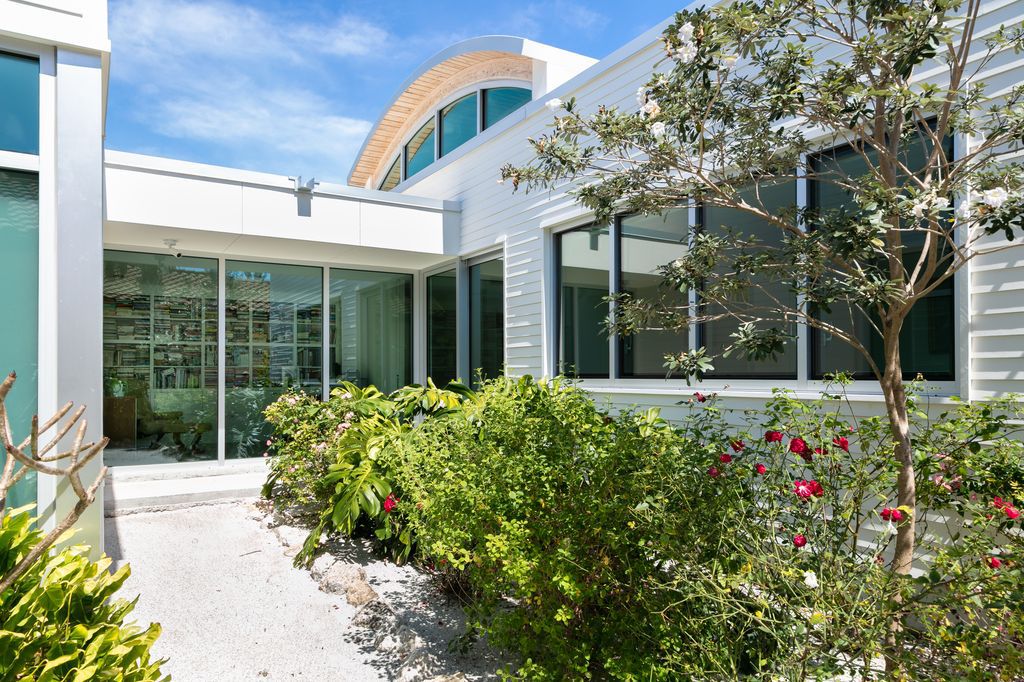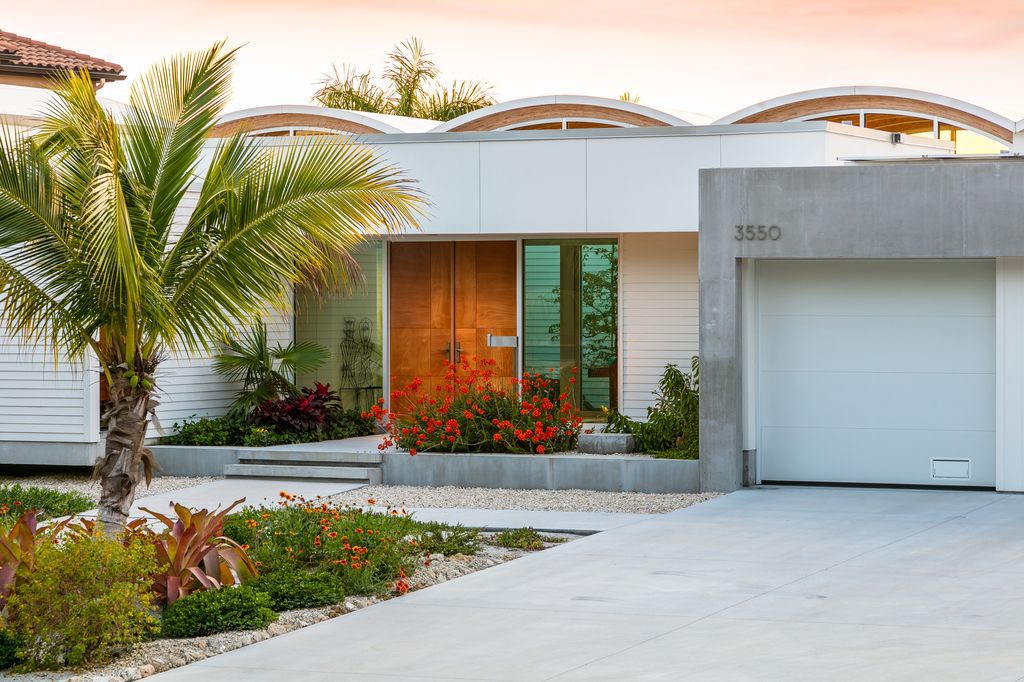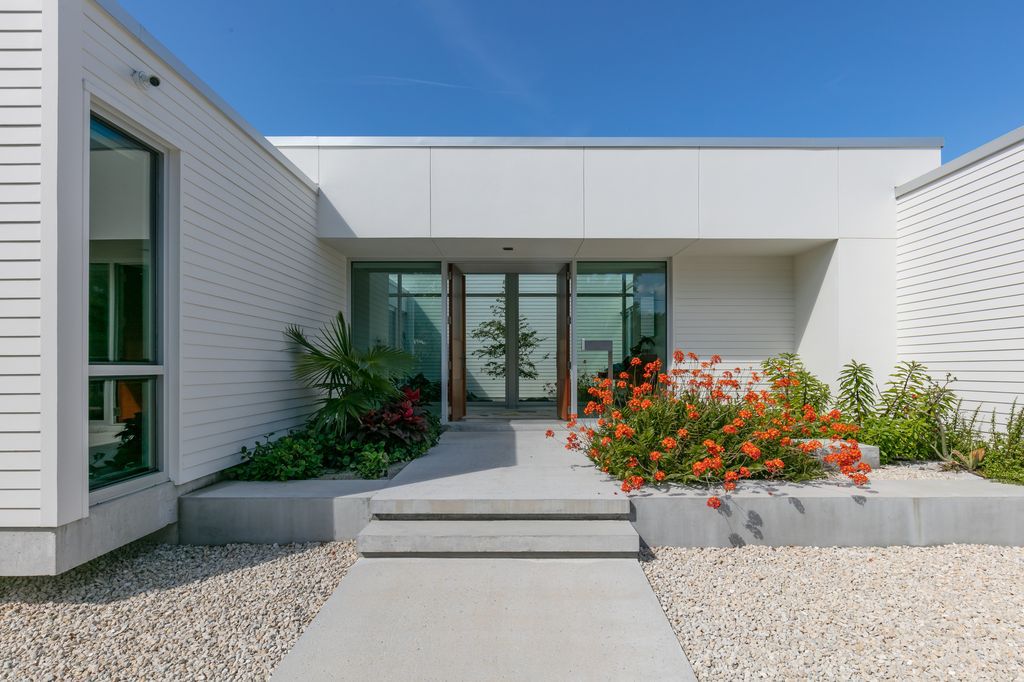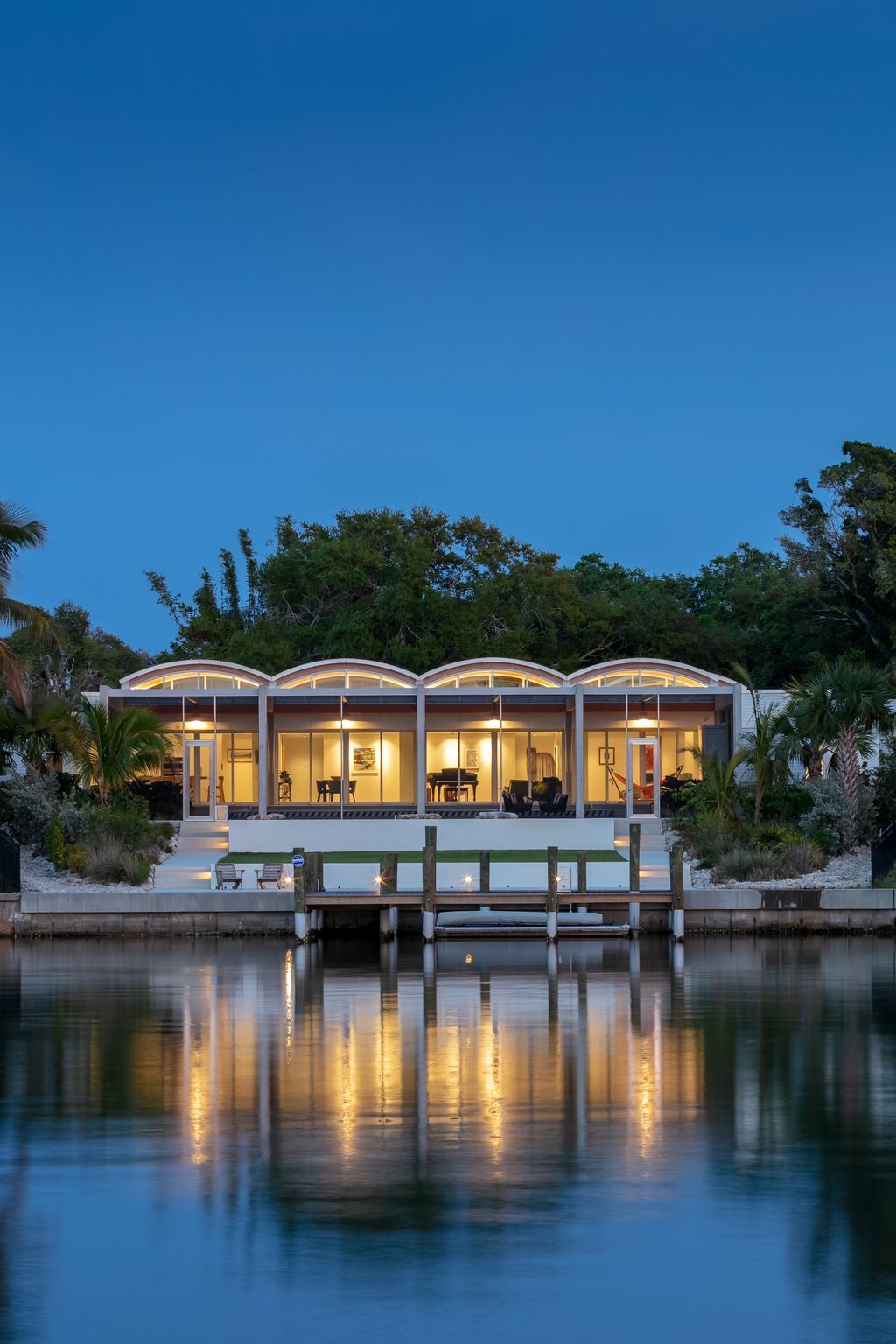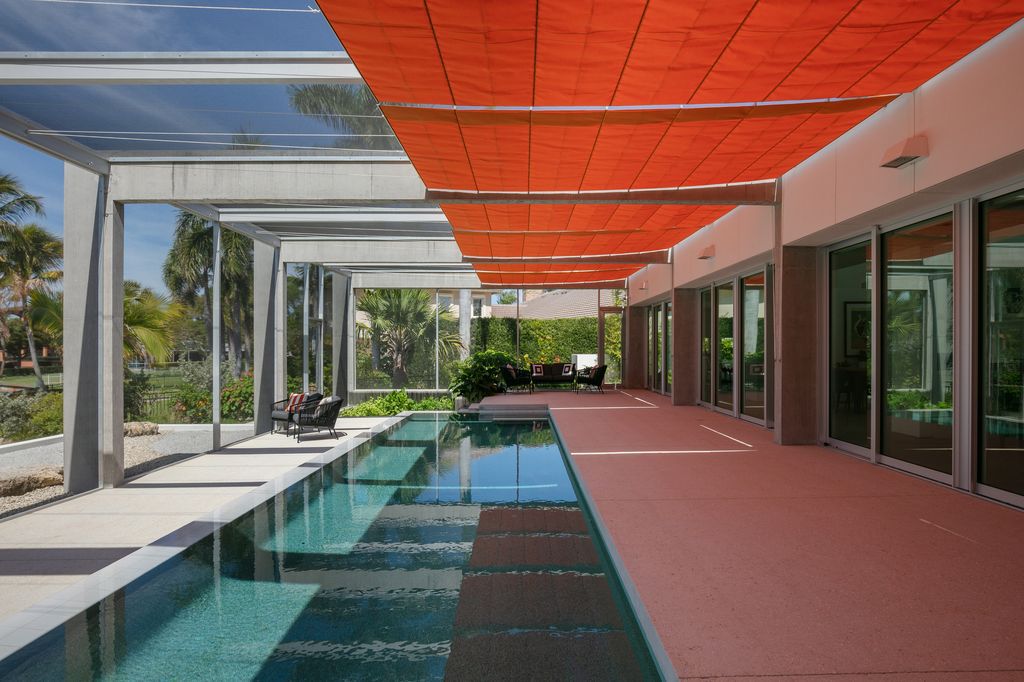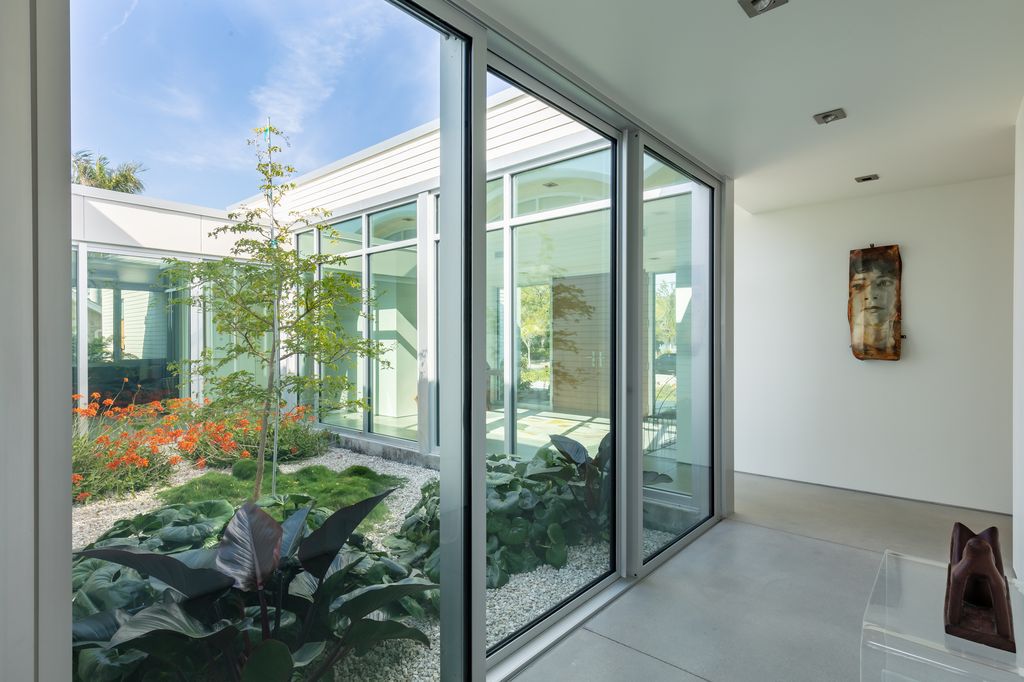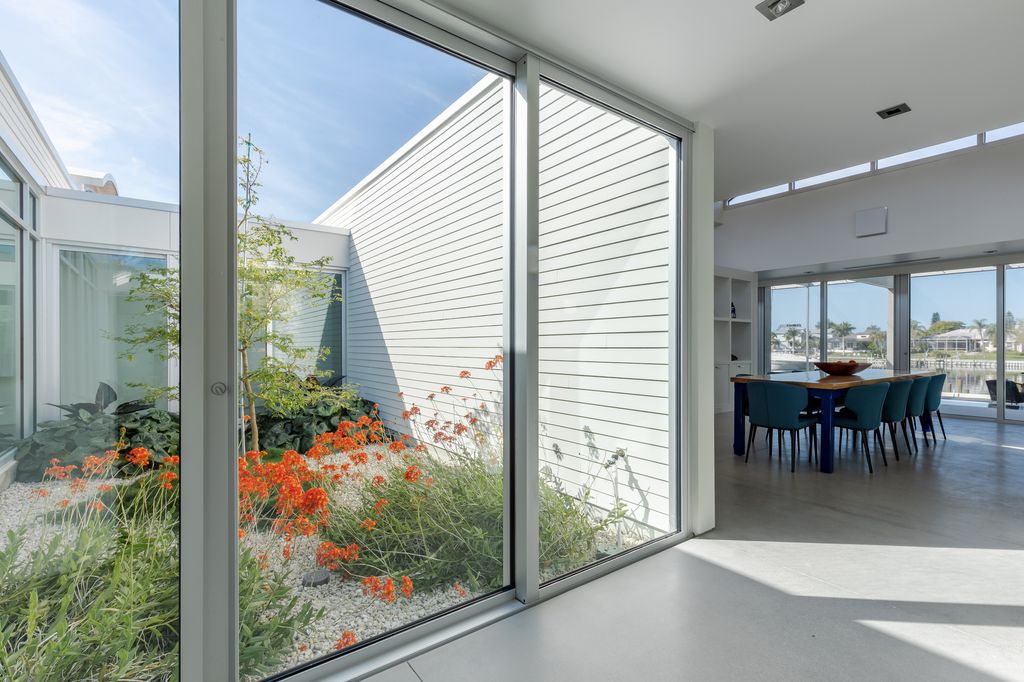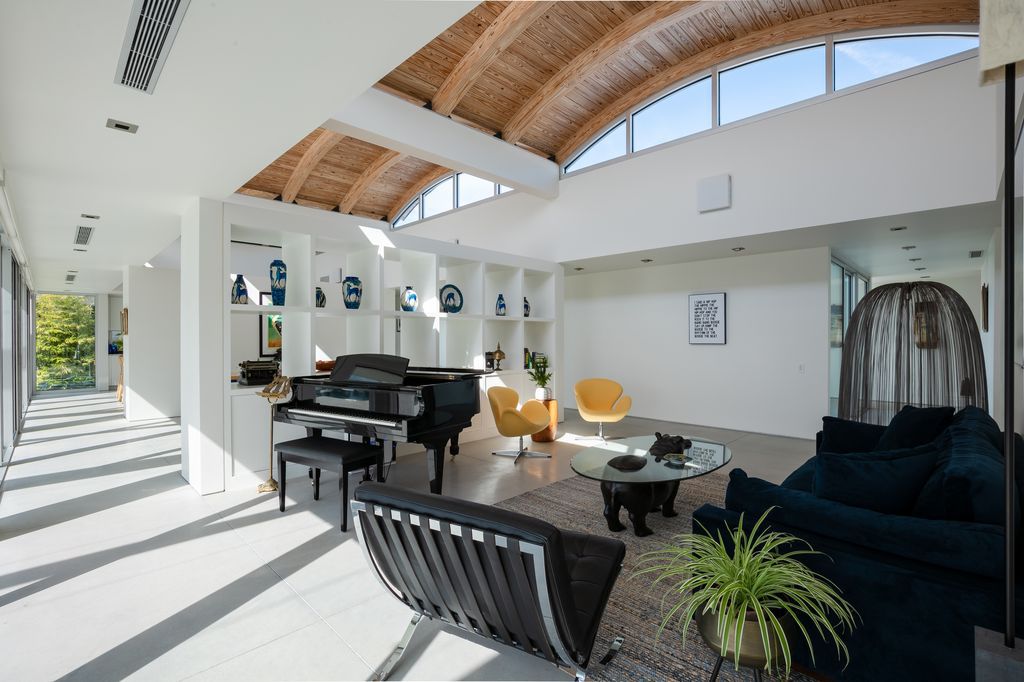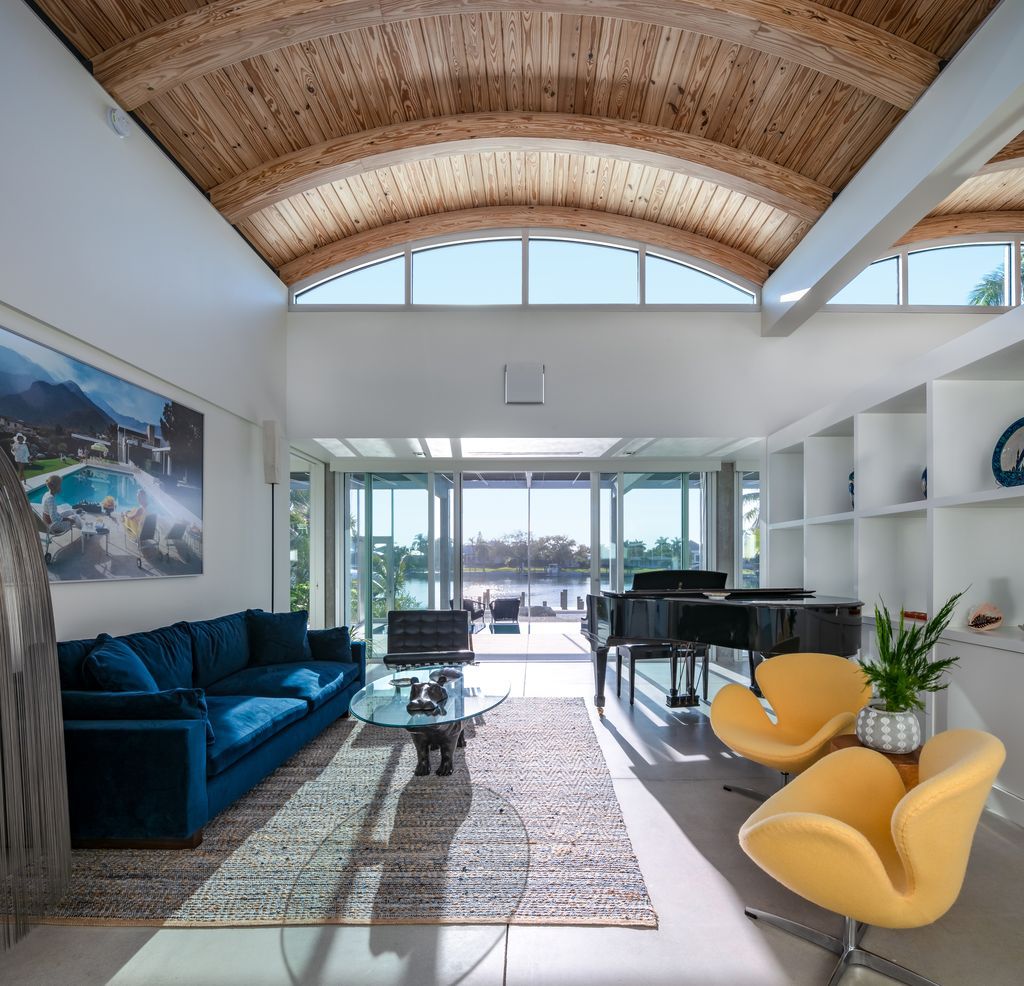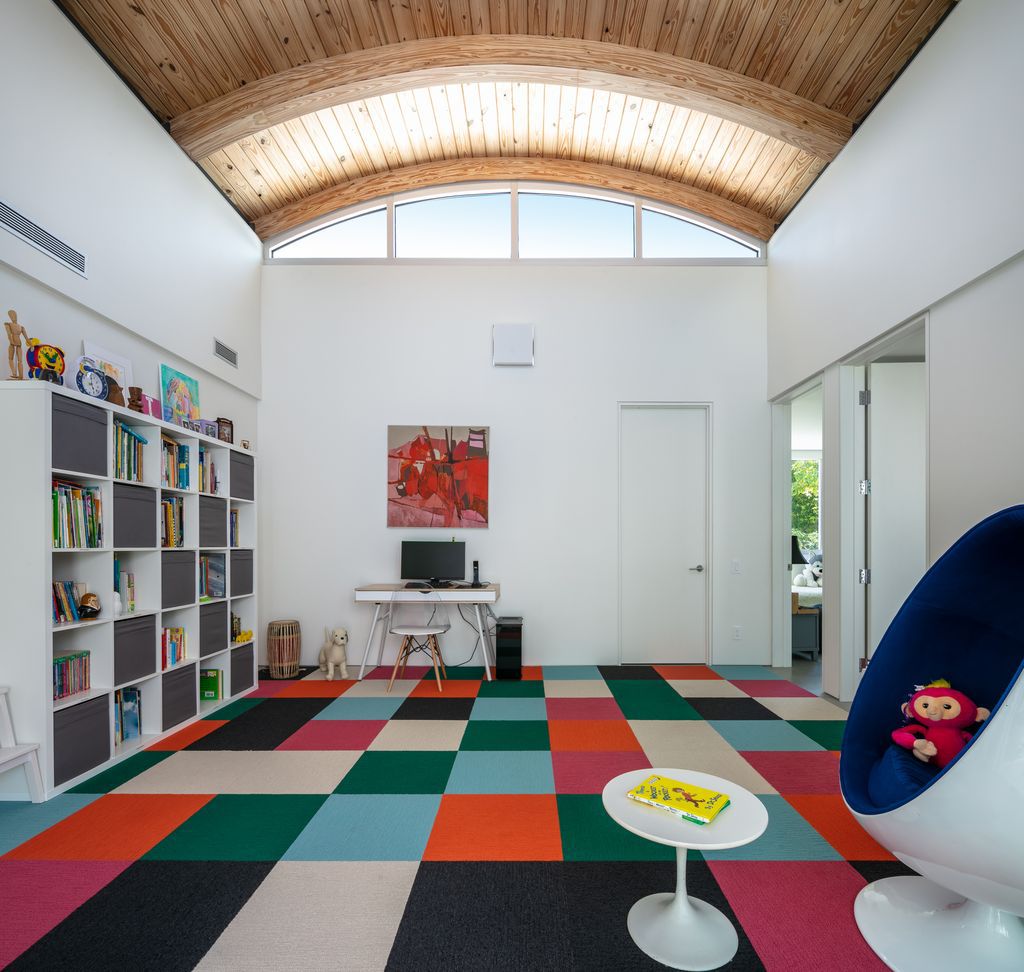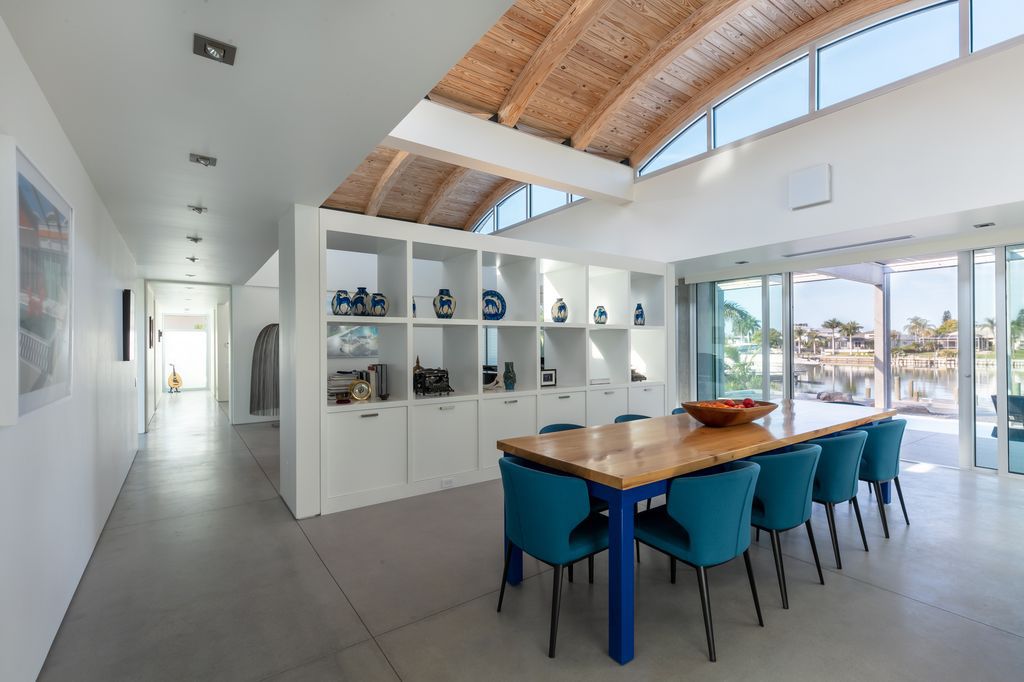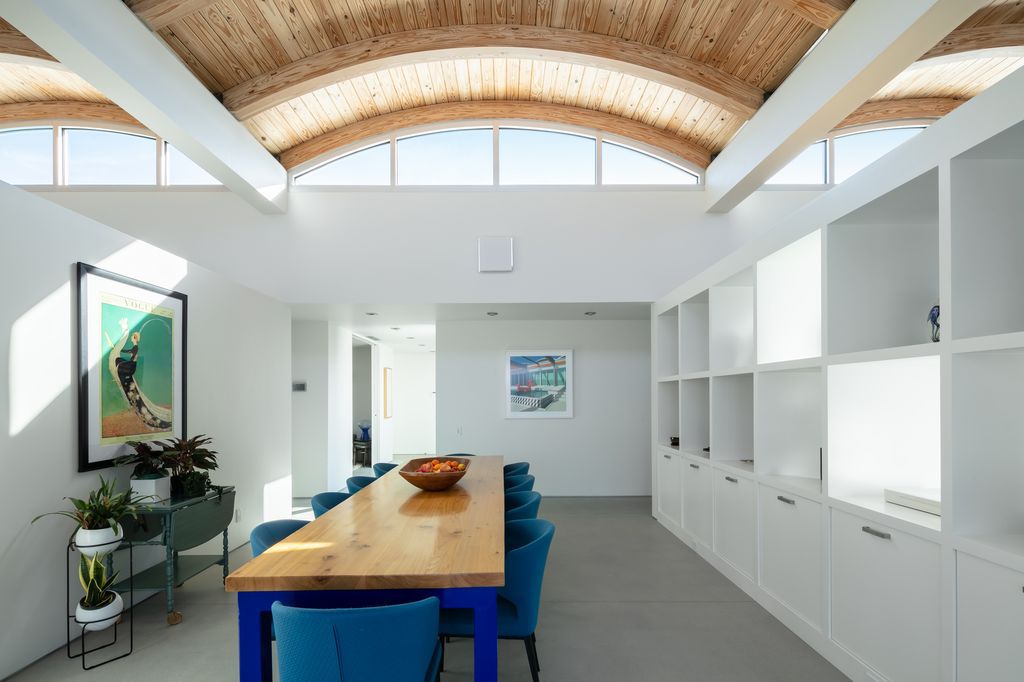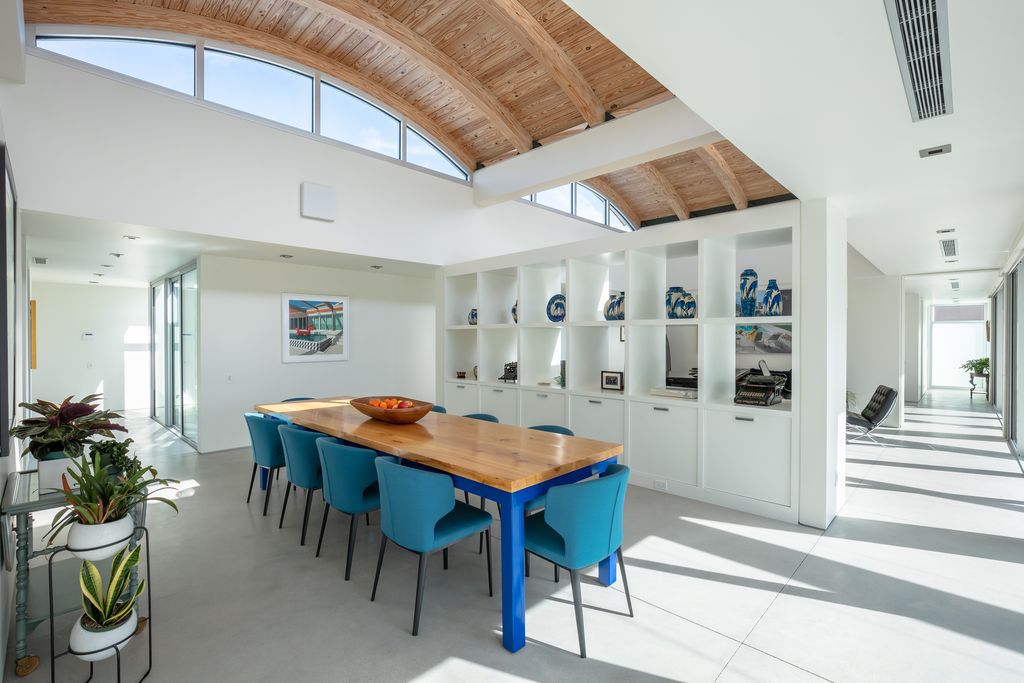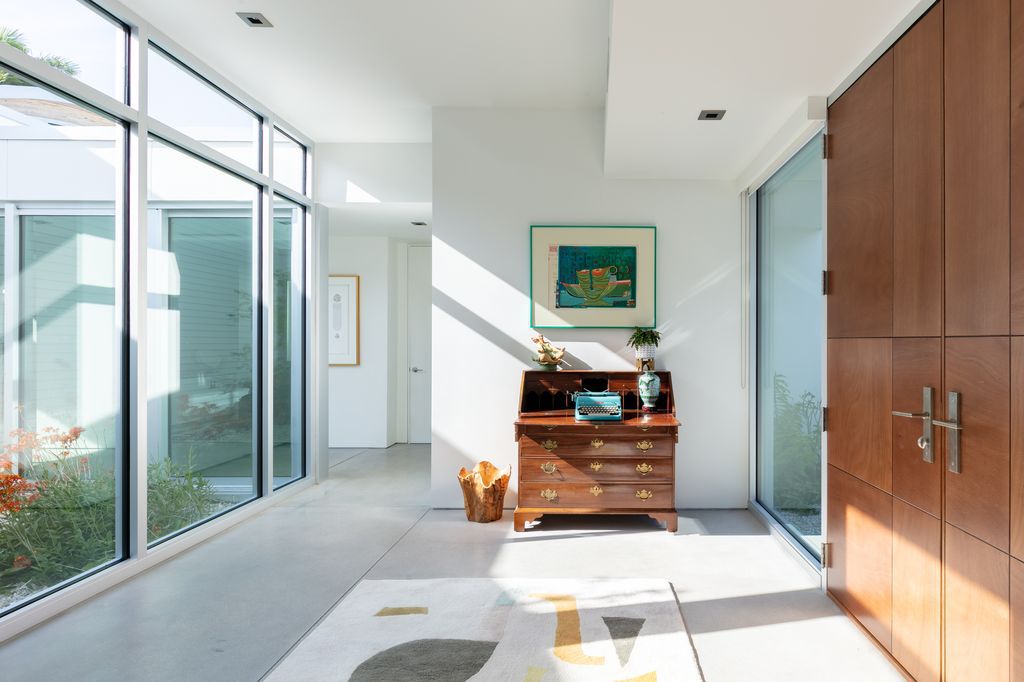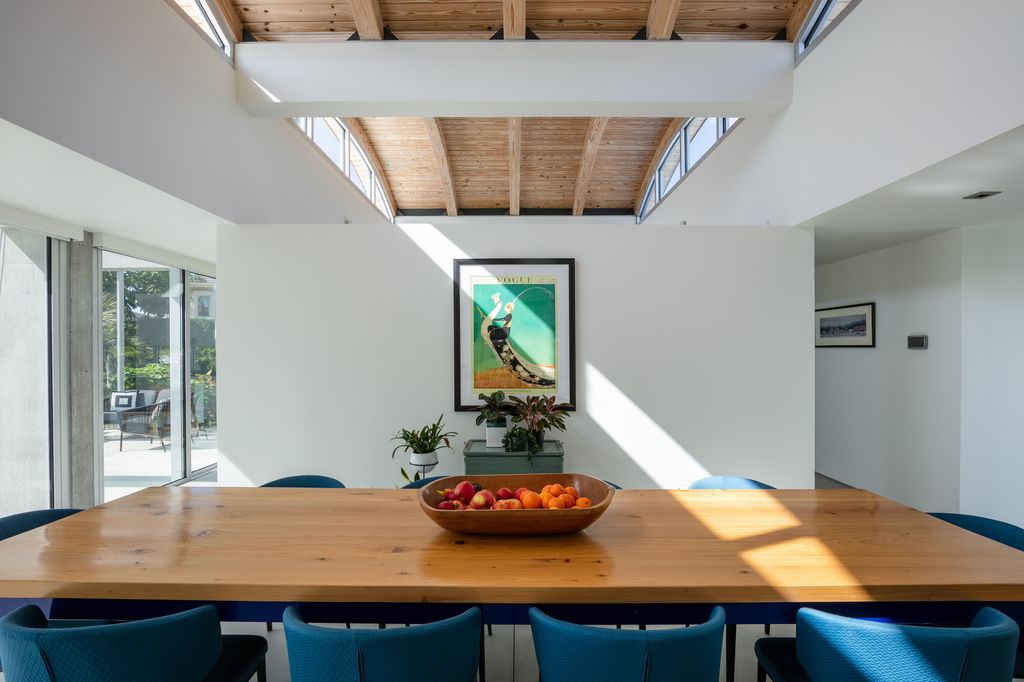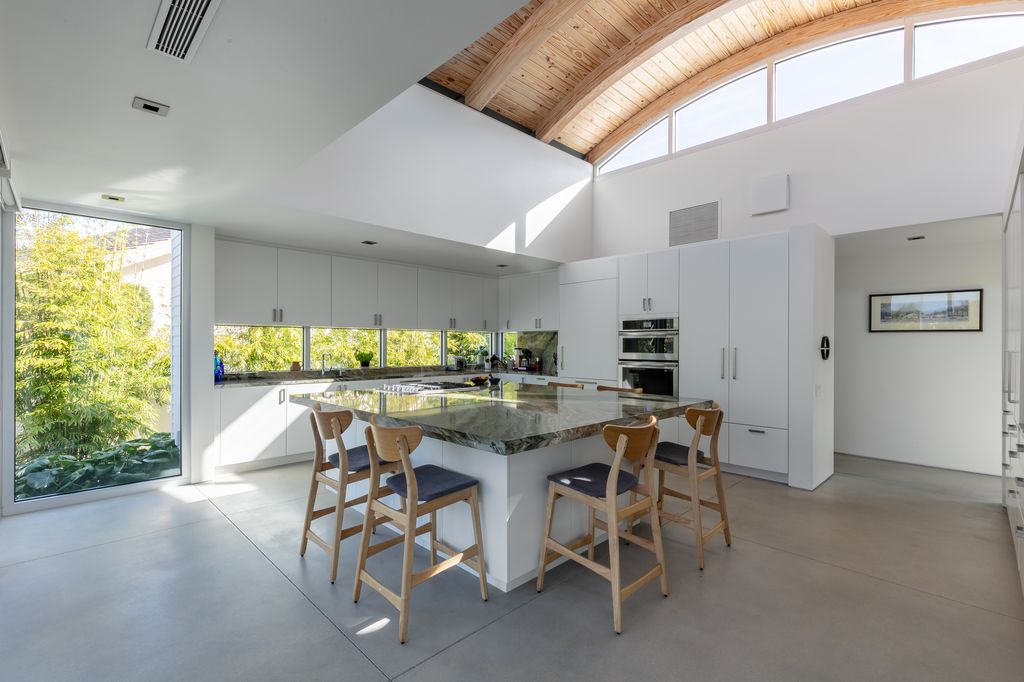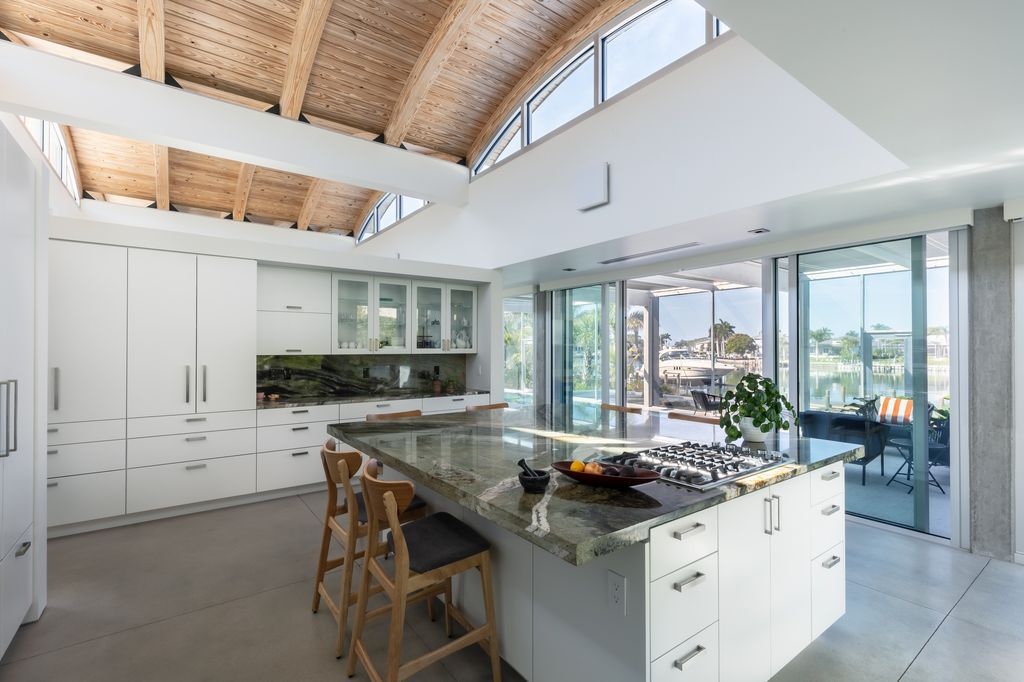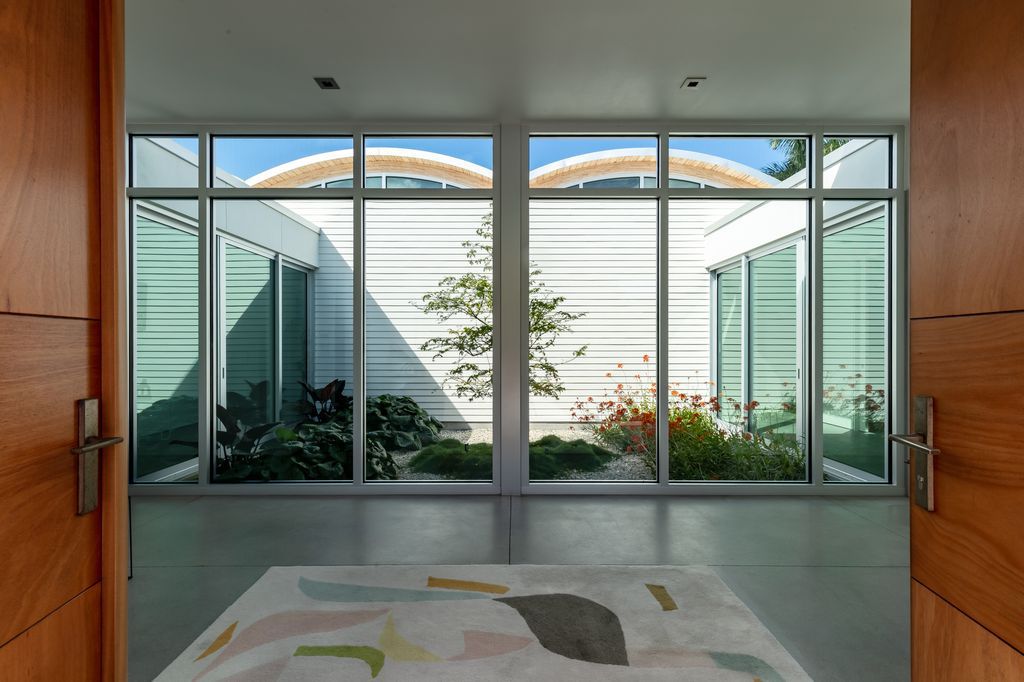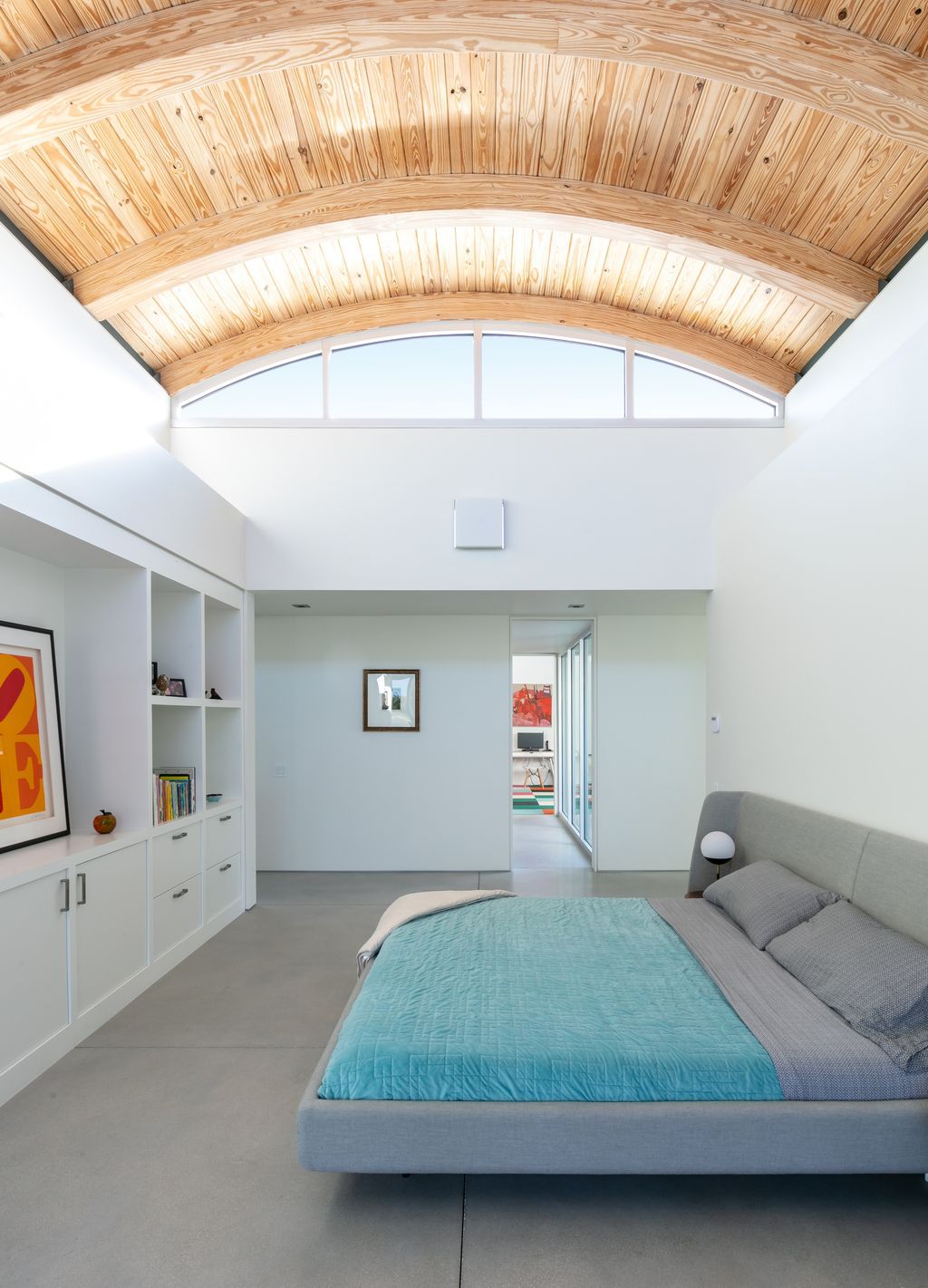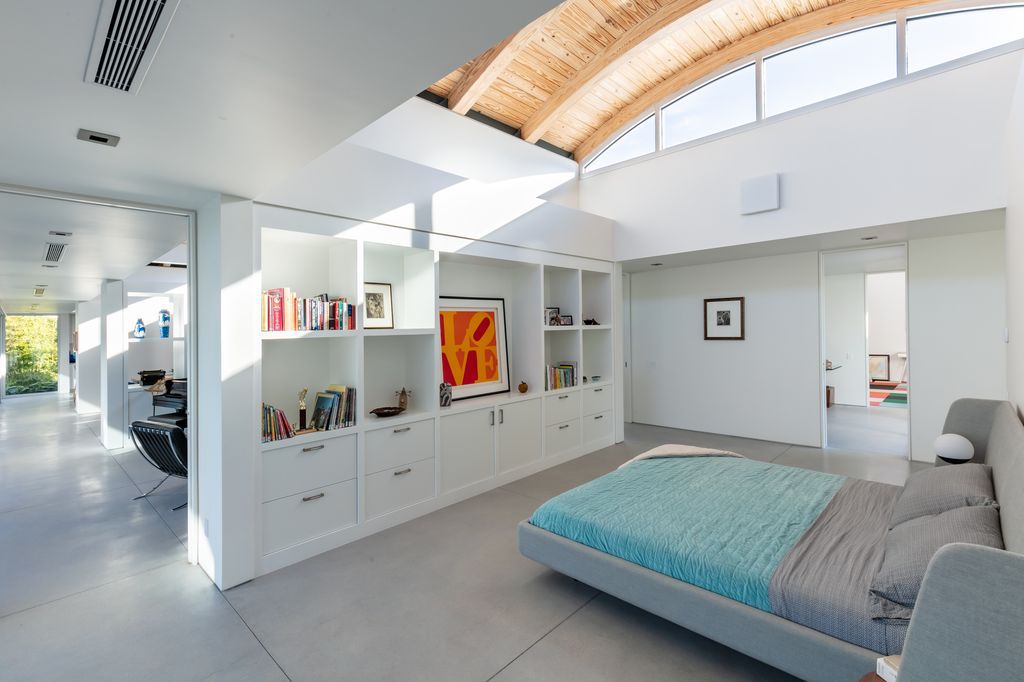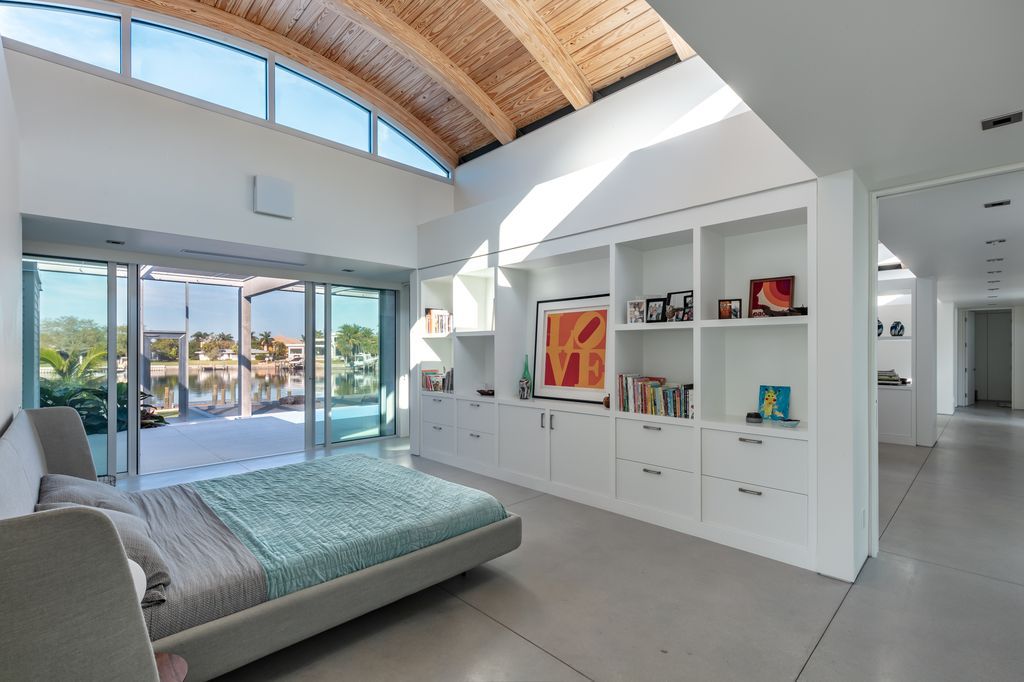 The Schecter House Gallery:
Text by the Architects: The Owners are a professional couple with two young children. They asked for a four – bedroom house that would take advantage of its waterfront location, would provide an indoor/outdoor lifestyle, and would be filled with natural light. The design of this Schecter House includes all interior elements other than furnishings. The site resides in an older waterfront neighborhood that is undergoing the replacement of the original houses. Original grade sloped down six feet from the street/original house level to the top of the seawall. The new house is elevated an additional two feet to comply with current flood regulations.
Photo credit: Ryan Gamma Photography| Source: Seibert Architects
For more information about this project; please contact the Architecture firm :
– Add: 1373 5th St, Sarasota, FL 34236, United States
– Tel: +1 941-366-9161
– Email: [email protected]
More Tour of Houses in United States here:
---