Sophisticated Y House in Argentina by Jorgelina Tortorici & Asociados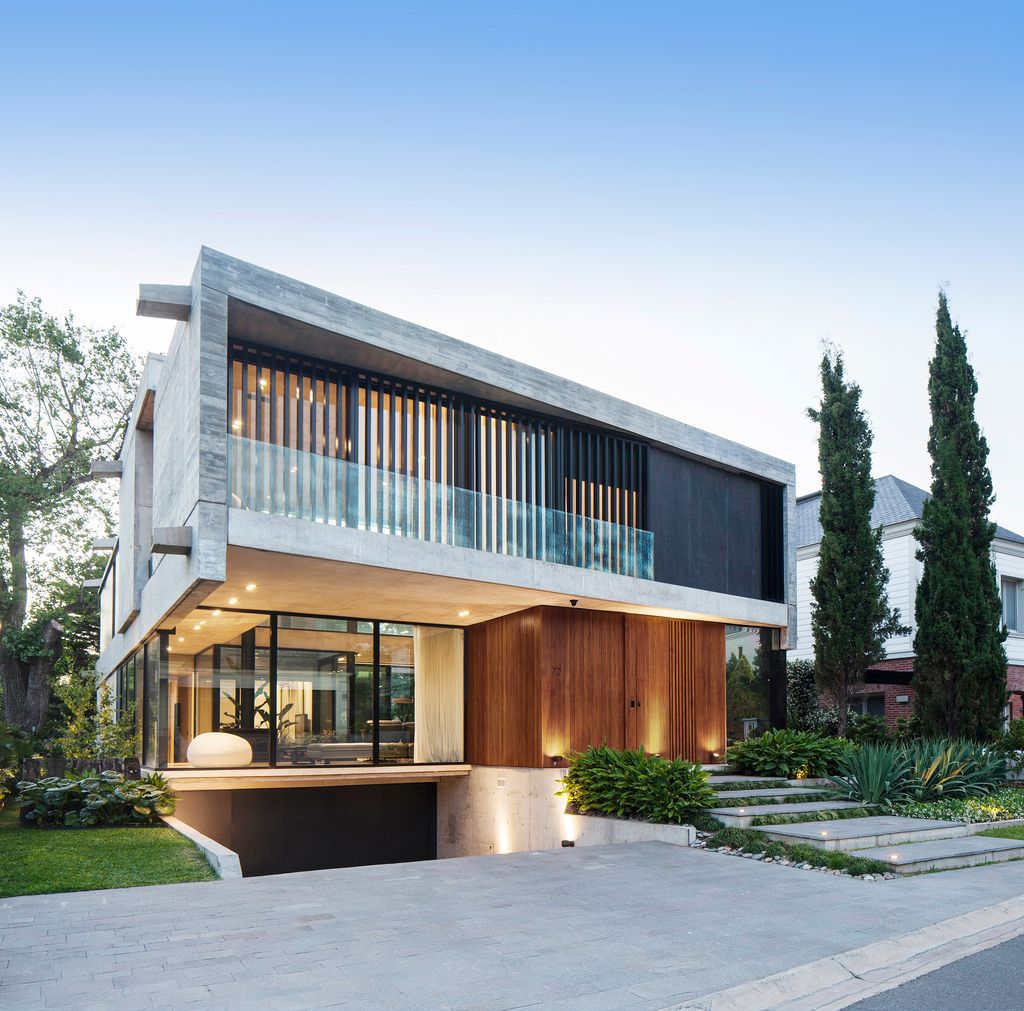 Sophisticated Y House designed by Jorgelina Tortorici & Asociados is a modern and impressive project. This home located in a beautiful plot of a private neighborhood of Adrogué, Buenos Aires, Agentila. Hence, it offers wonderful views of outside and landscape surrounding. The structure of this house comes from an independent reinforced concrete structure, combined with metal columns. For the external, the house brings the steady and bold character but maintains luxury with high end amenities.
Regarding the distribution, the house provides a basement with semi-buried service areas and a garage. On the ground floor, at 1+ meters, it resolves daily use. An integrated kitchen–dining room overlooking an outdoor patio, pool an en-suite bedroom with green views, and a personal study. In addition to this, the upper floor reserved for the sporadic visits use. Through an intimate living room that overlooks the central space, space seems to dissolve and generates crossed views between the levels. Two en-suite bedrooms are connected through a studio and a large skylight frames the route of the main staircase, which hangs from the exposed concrete slab with tensors.
Besides, the interior design proposal is based on the colors and textures of the materials. The use of neutral and gray colors is distinctive and finds its best expression in Y House. Without a doubt, all of them bring the harmony for the house and endless convenience for the owner, make this sophisticated Y House is a truly dream house.
The Architecture Design Project Information: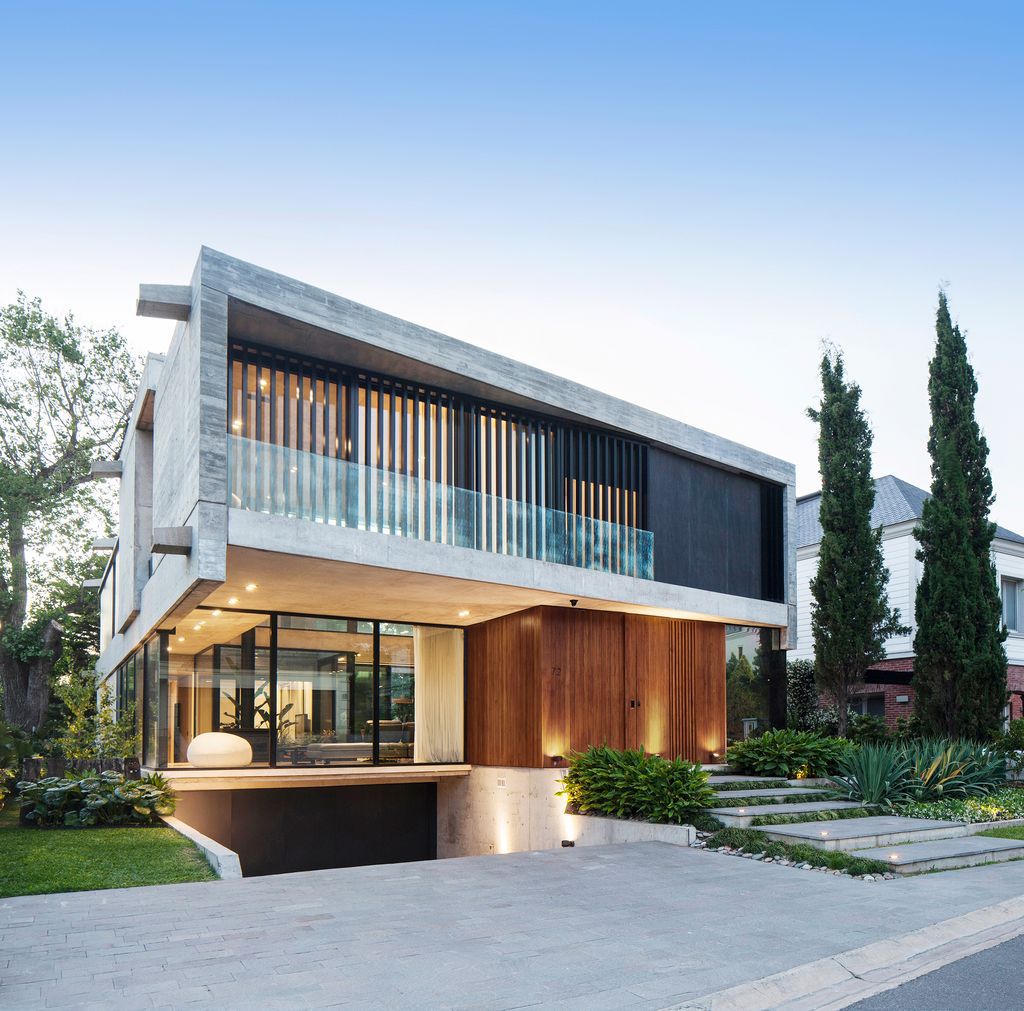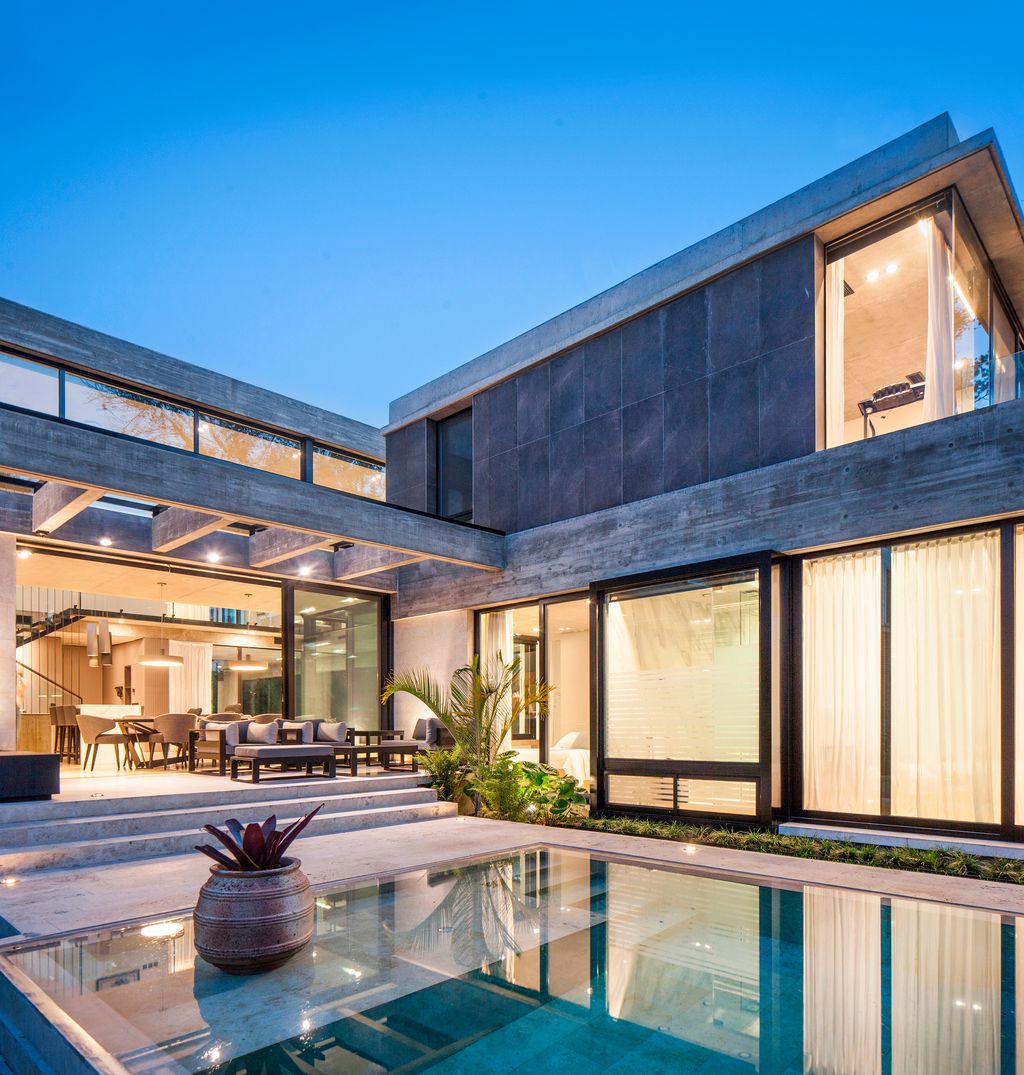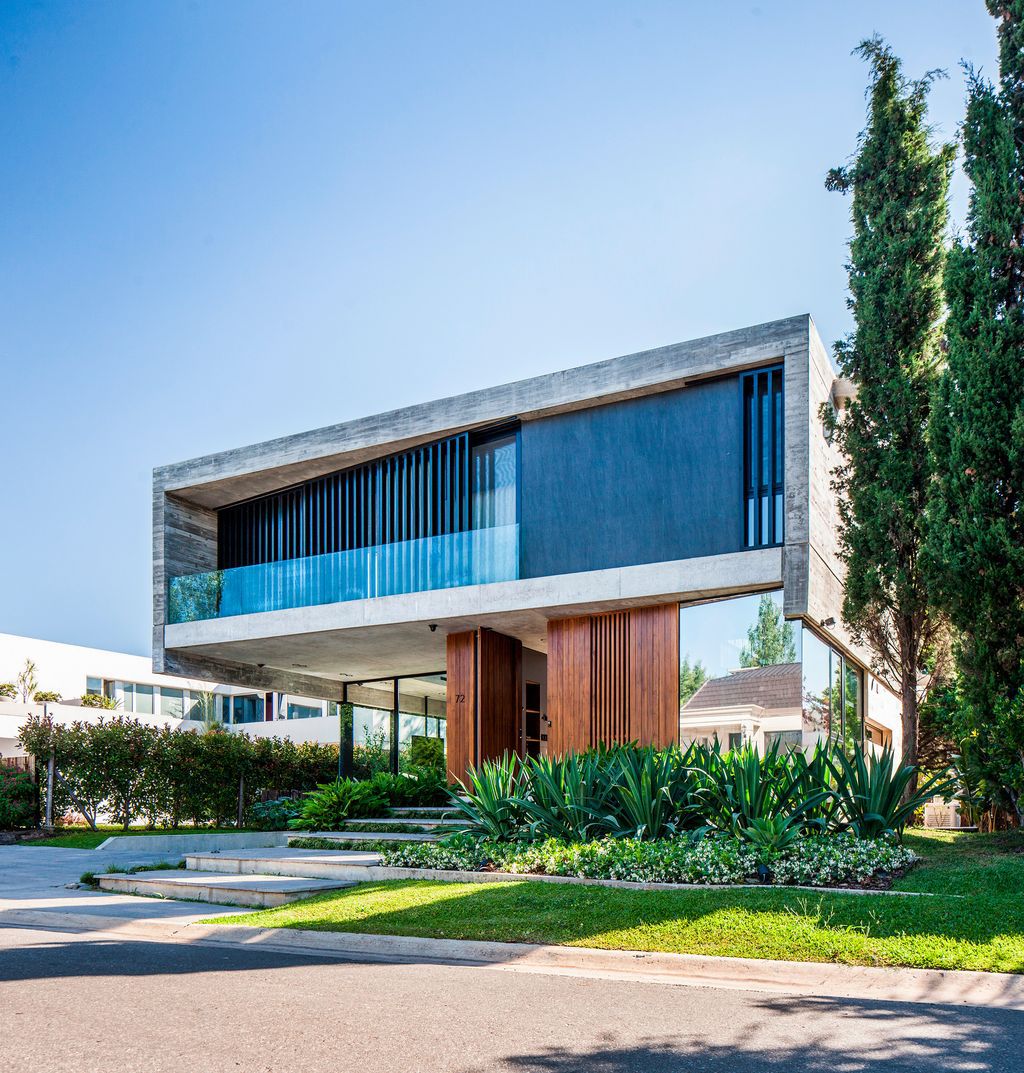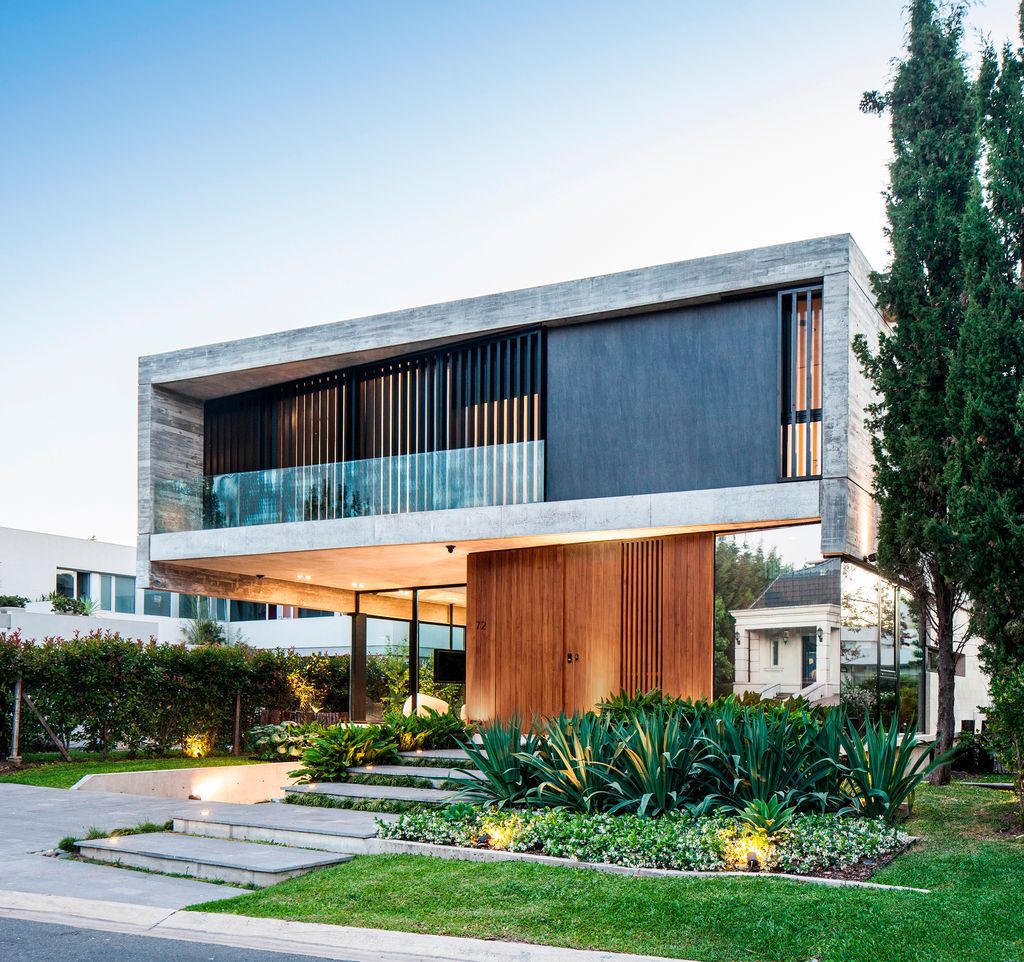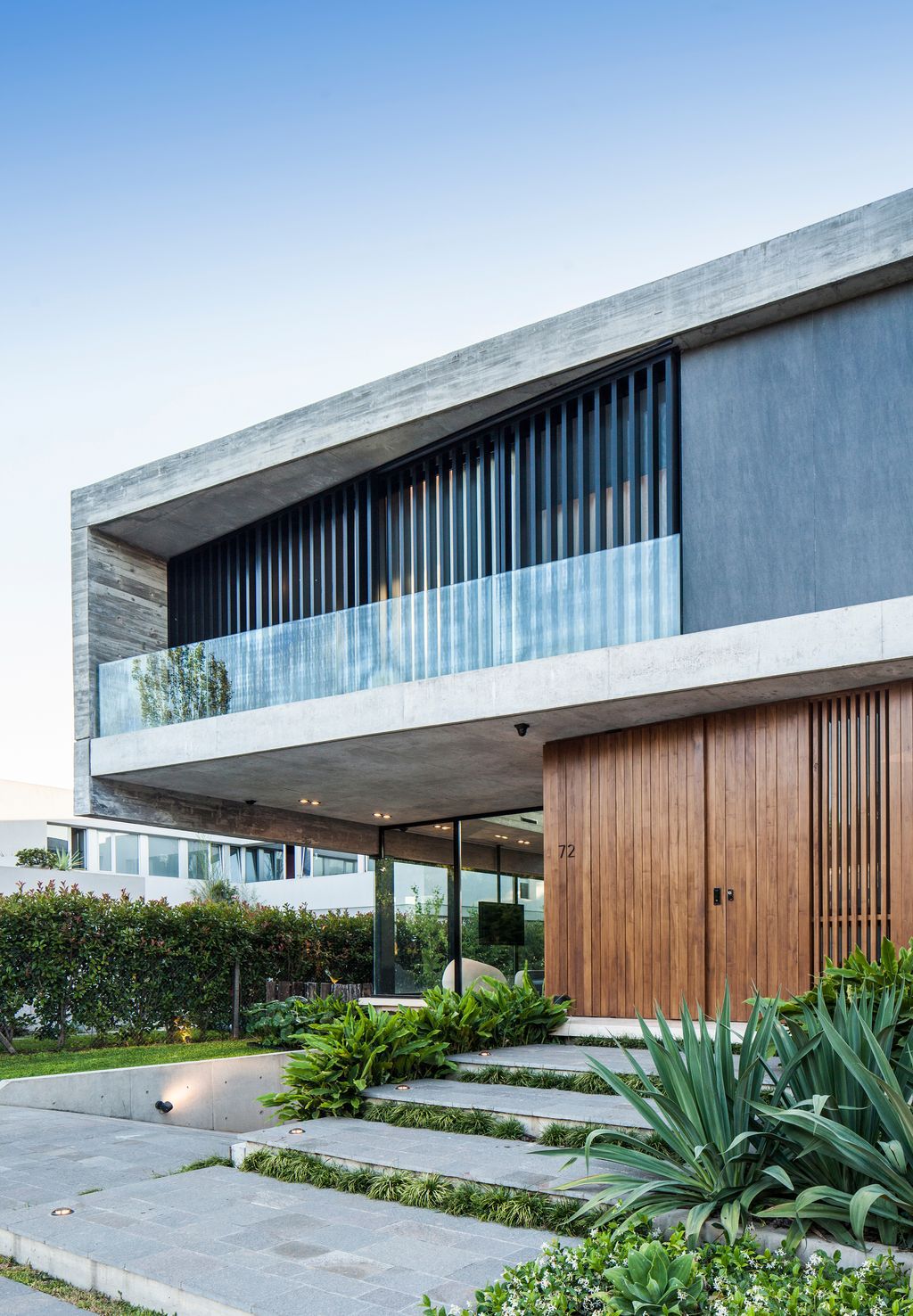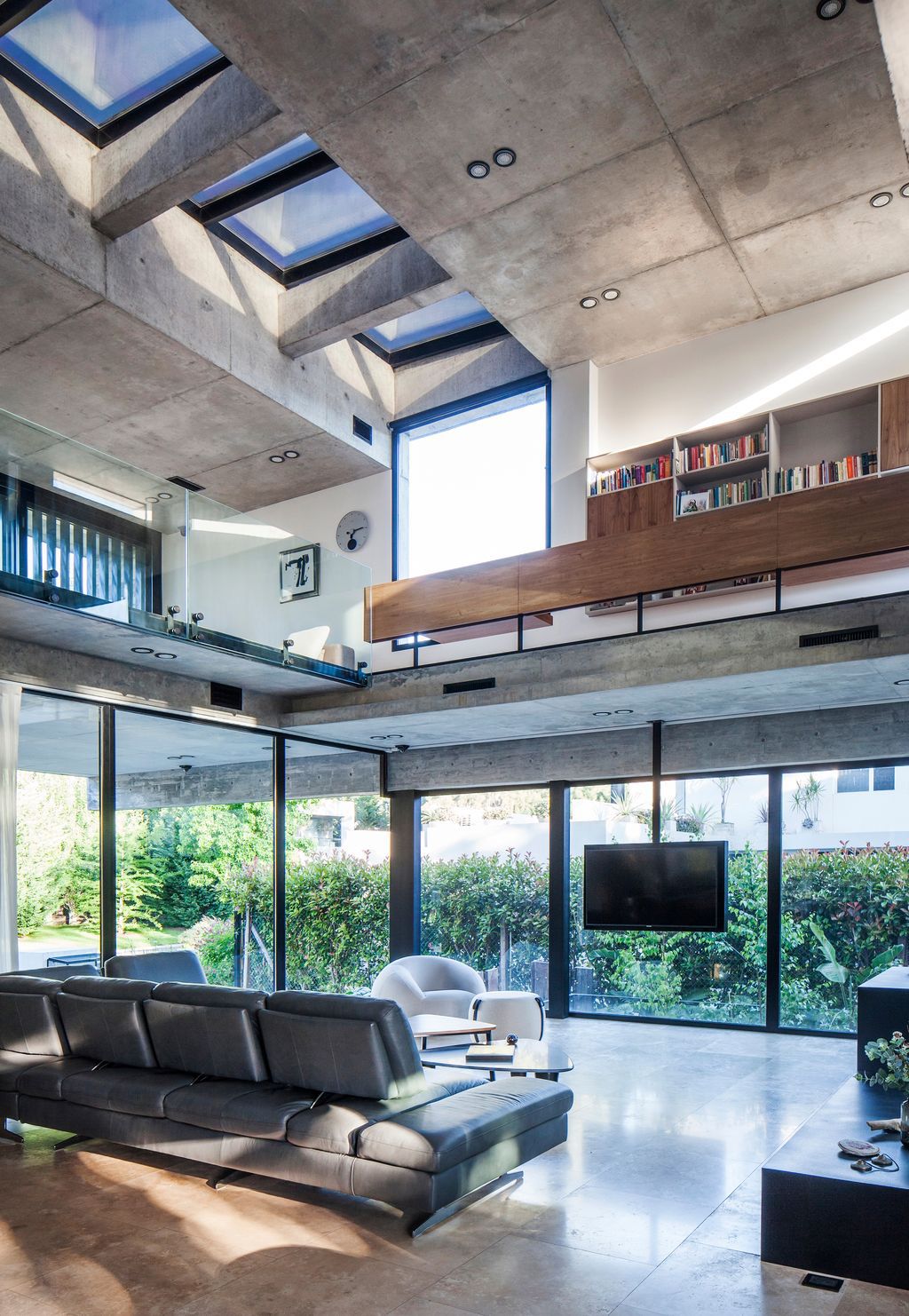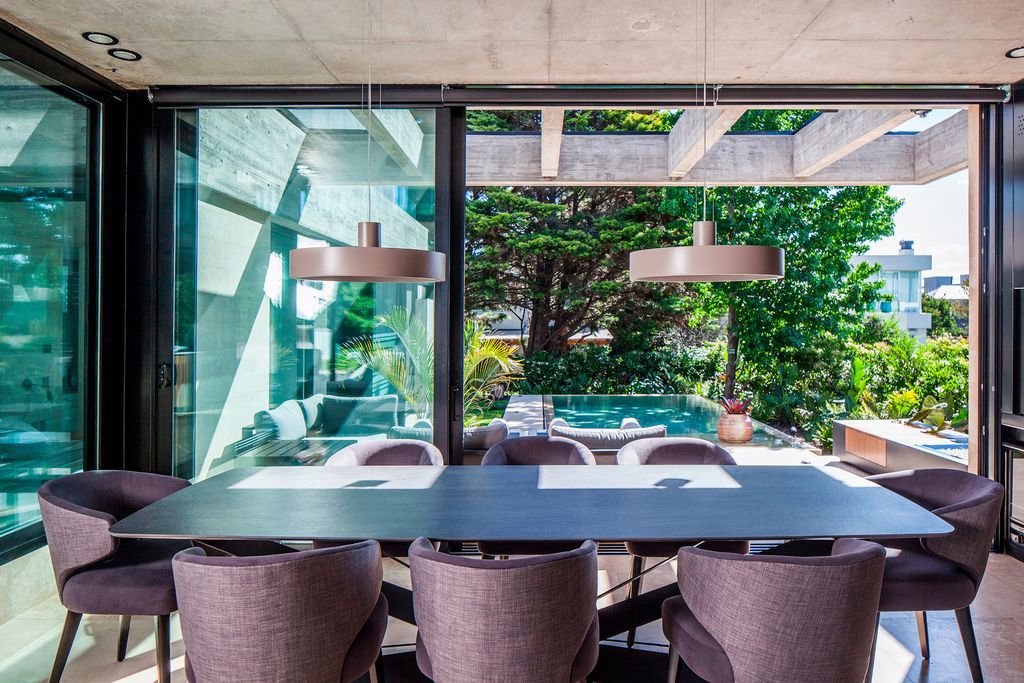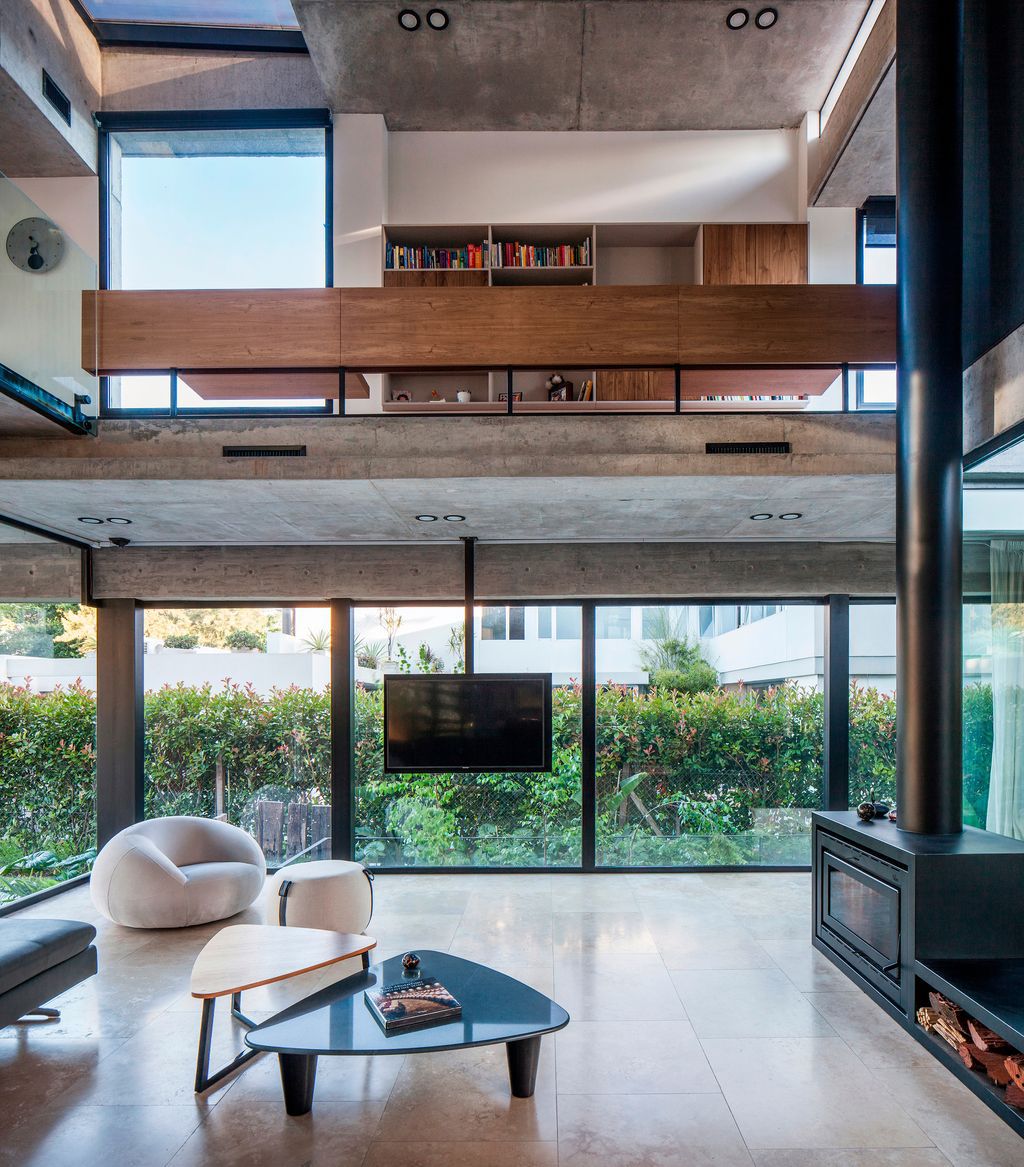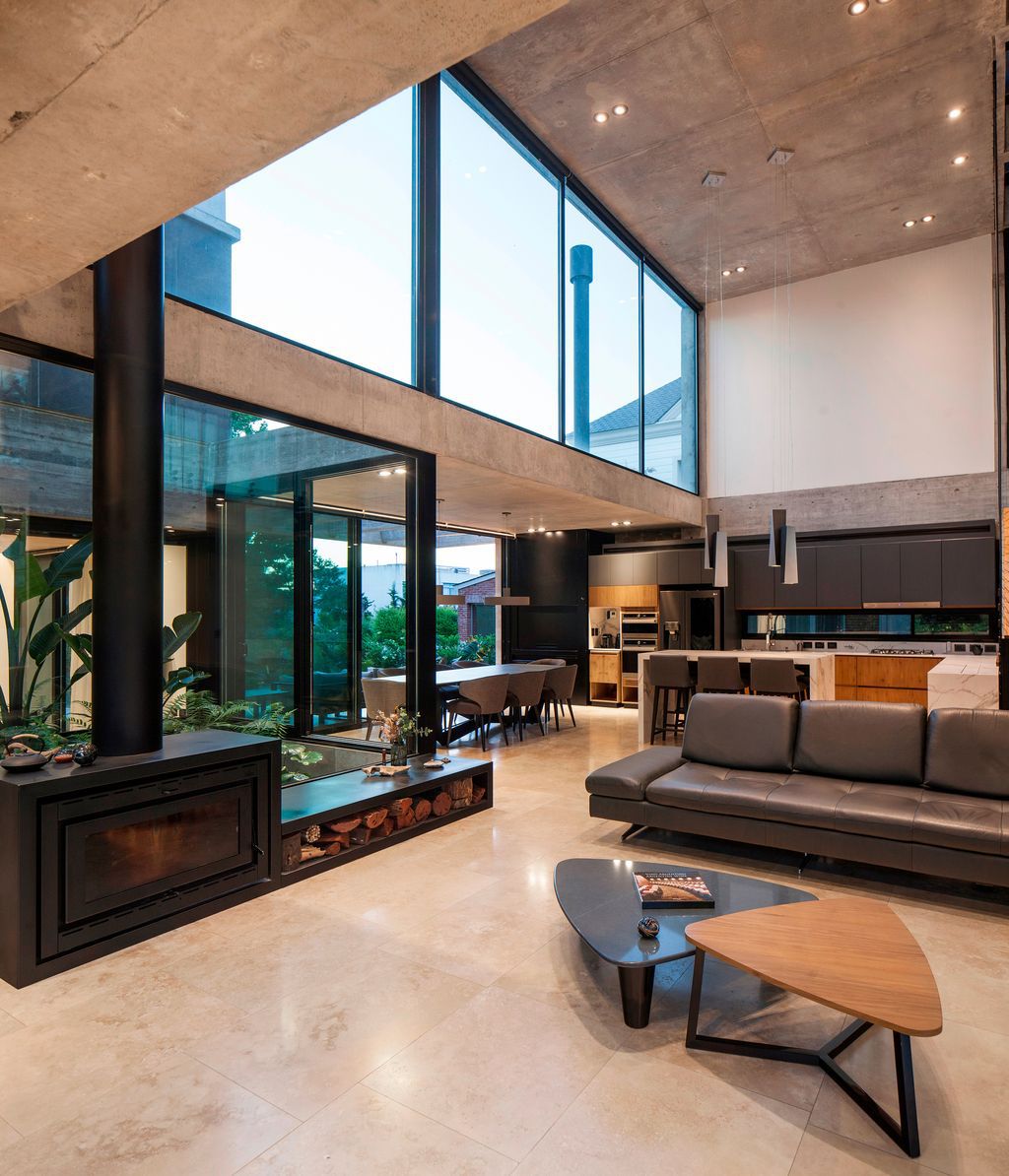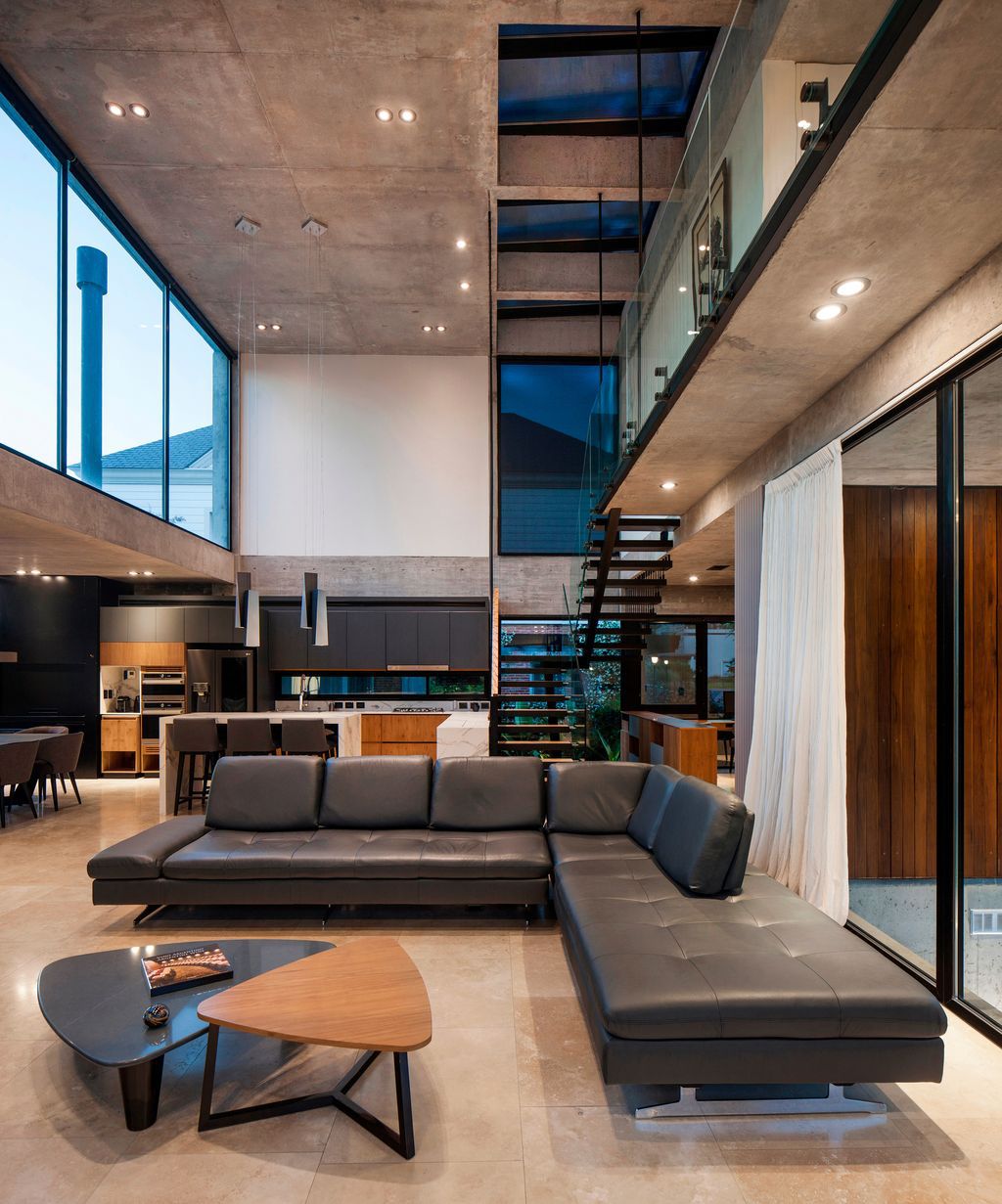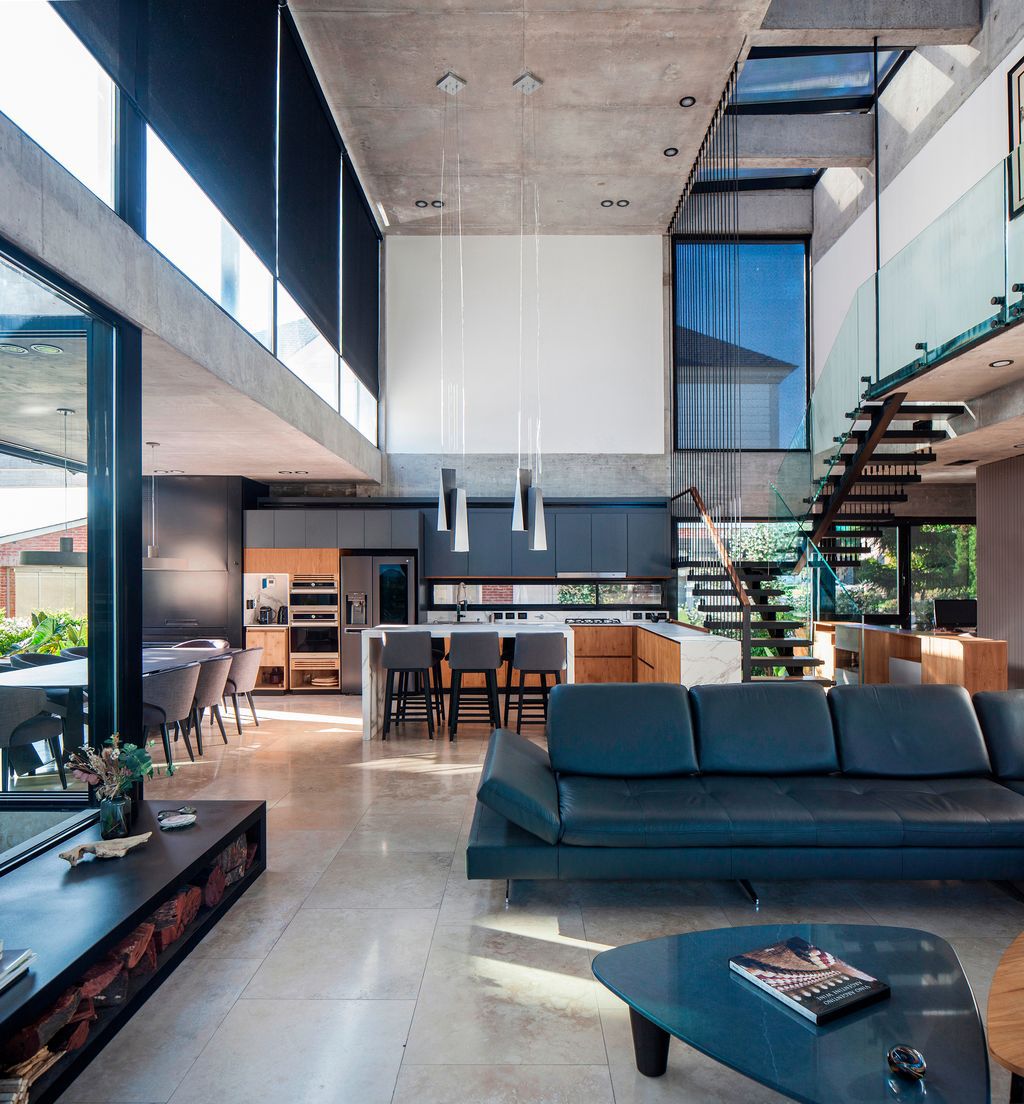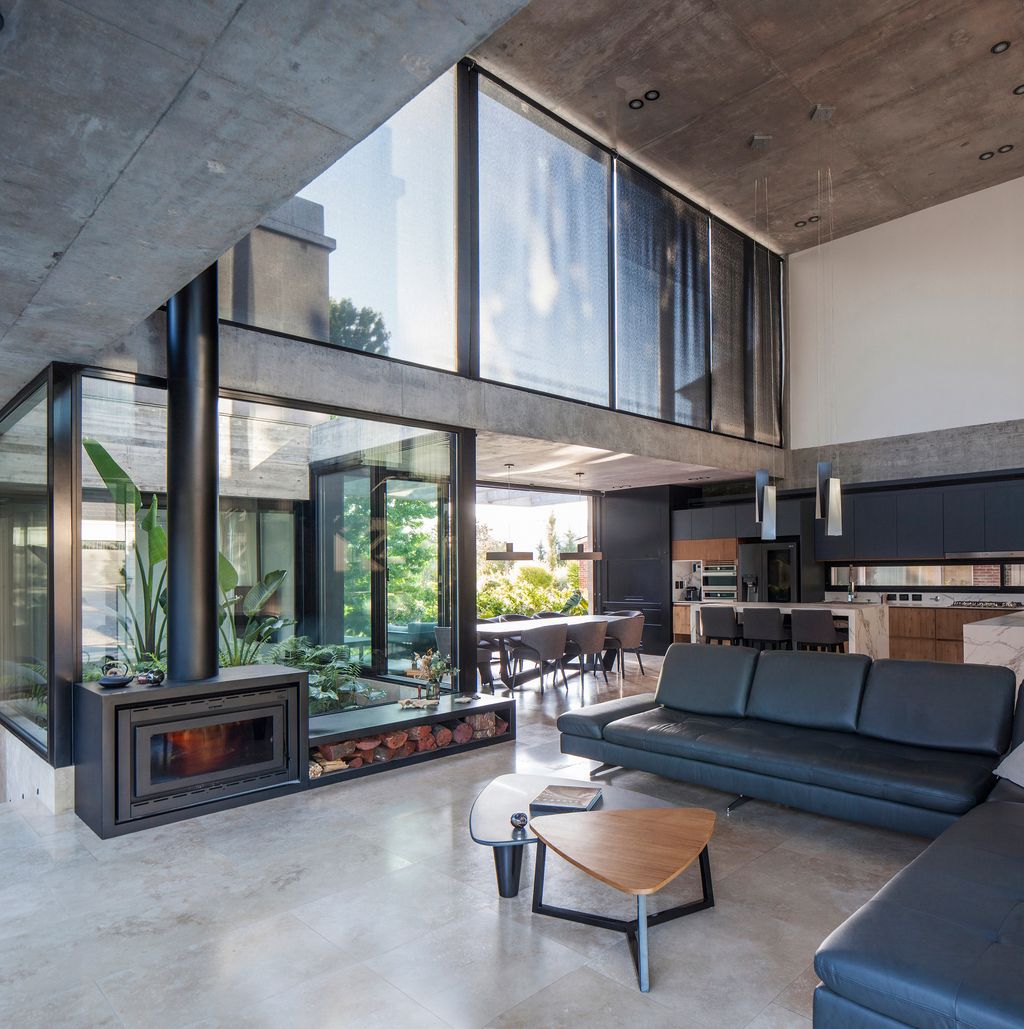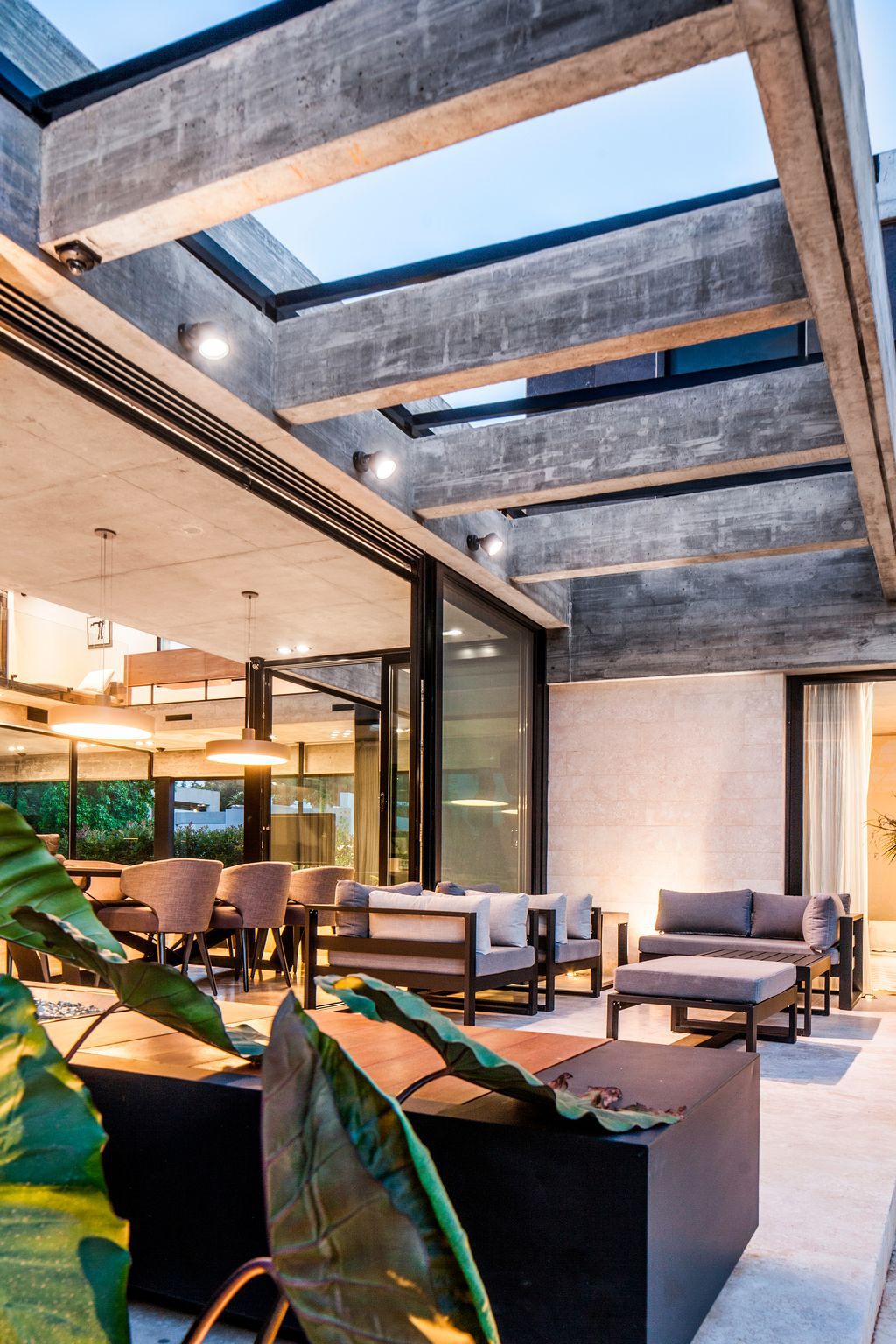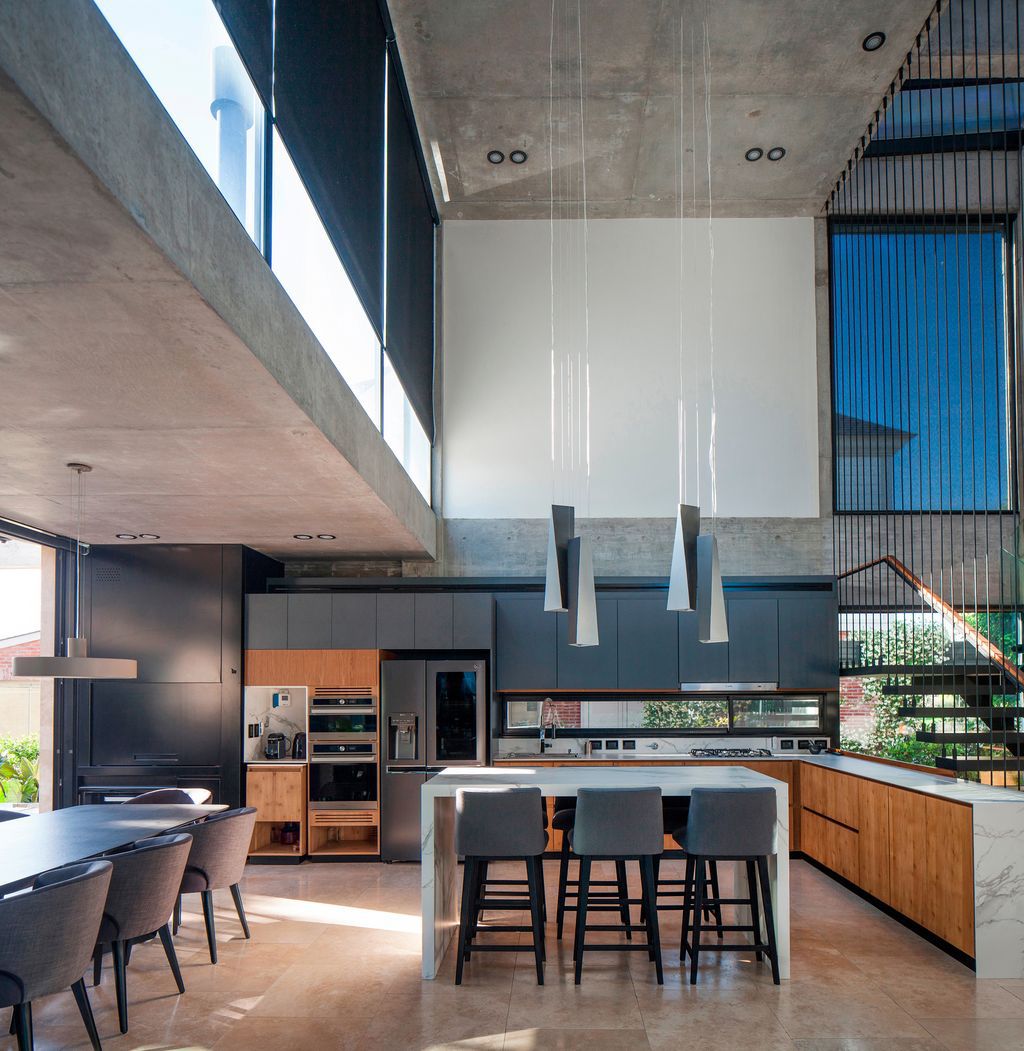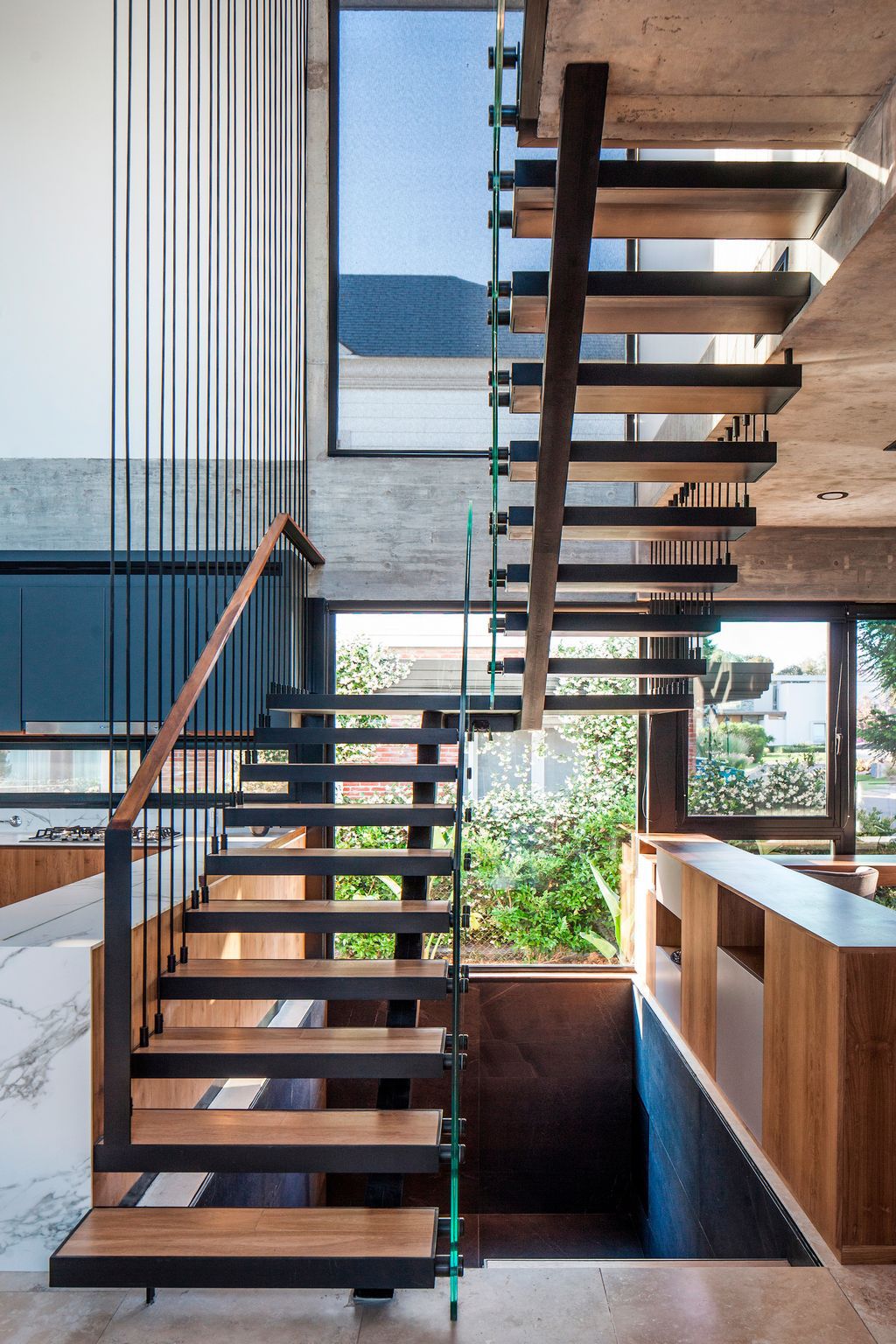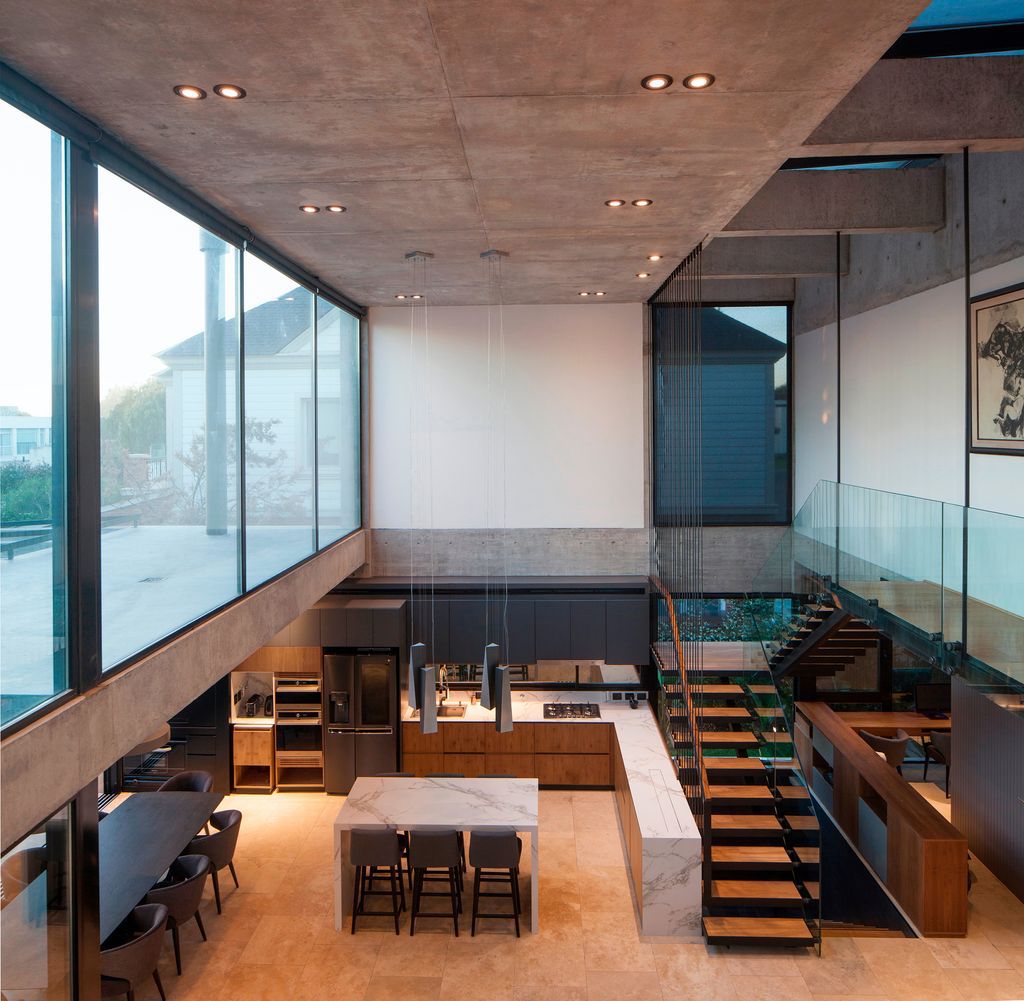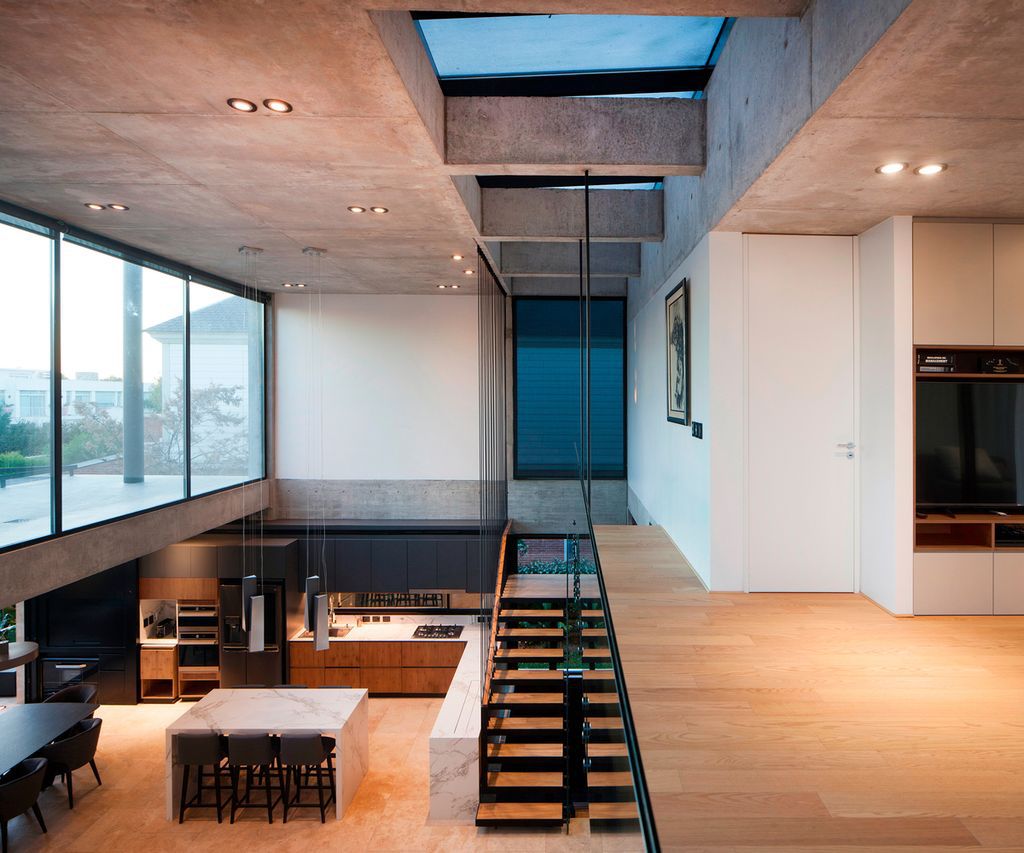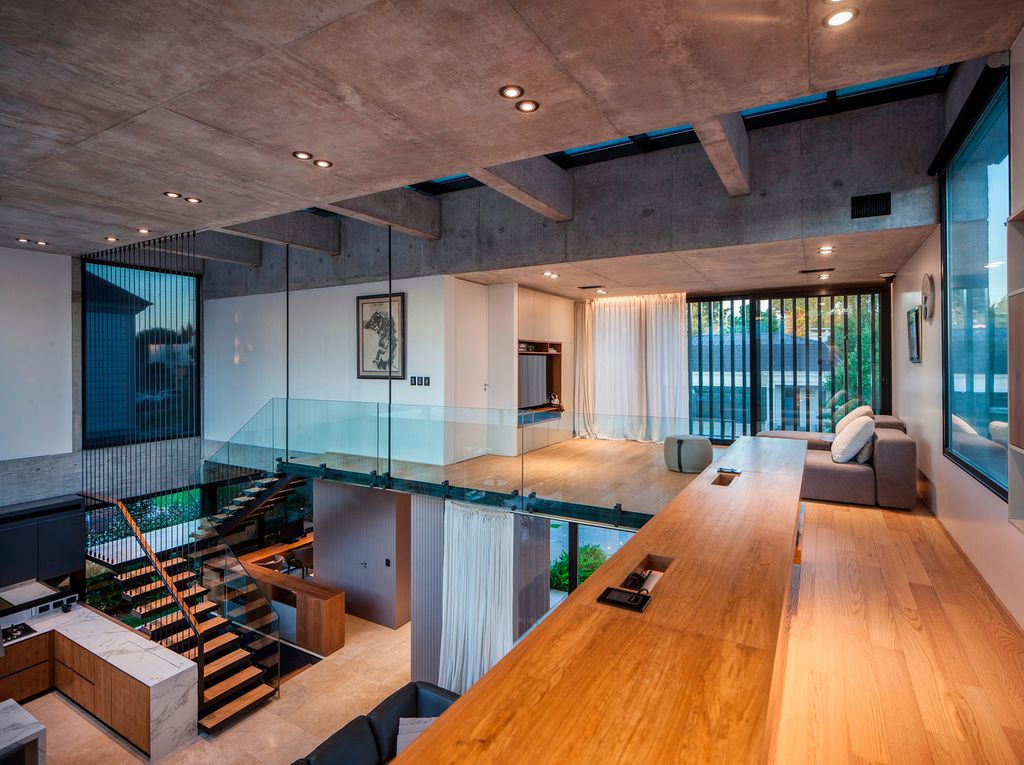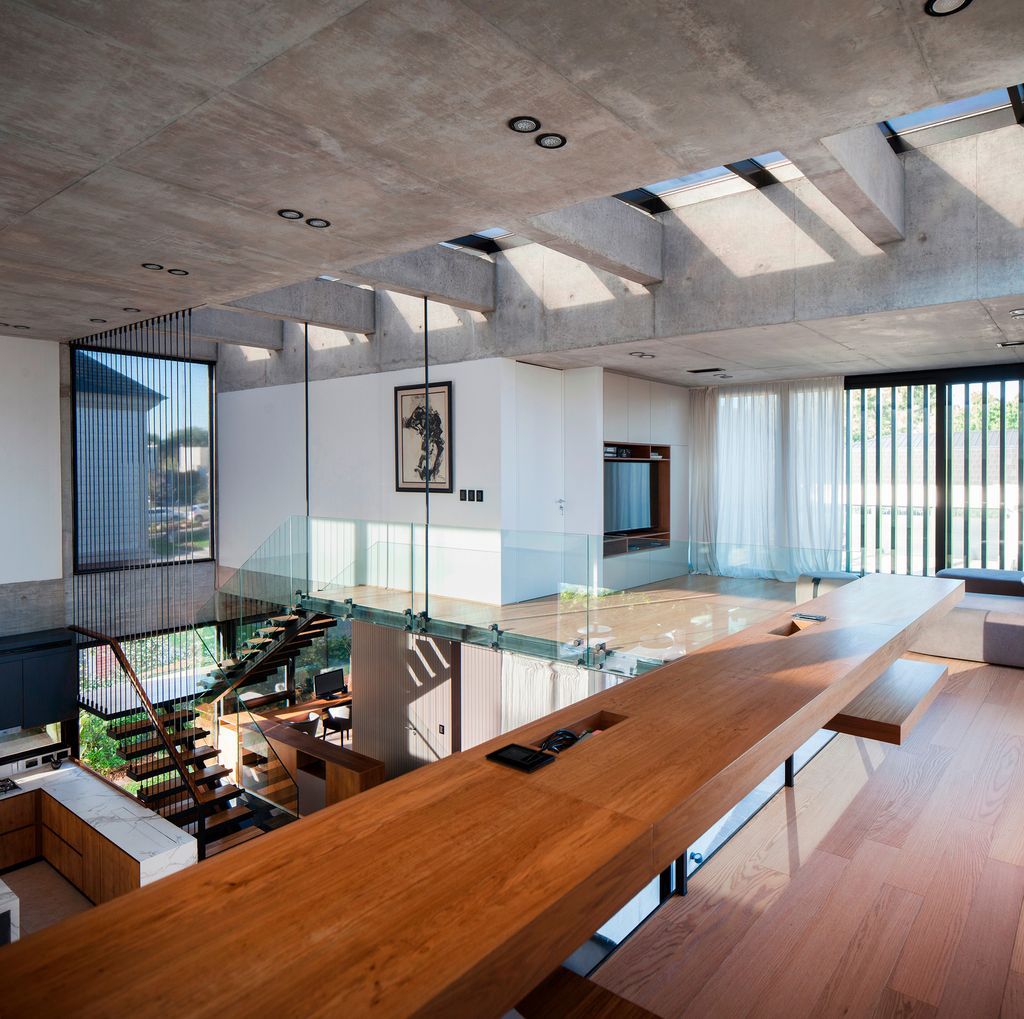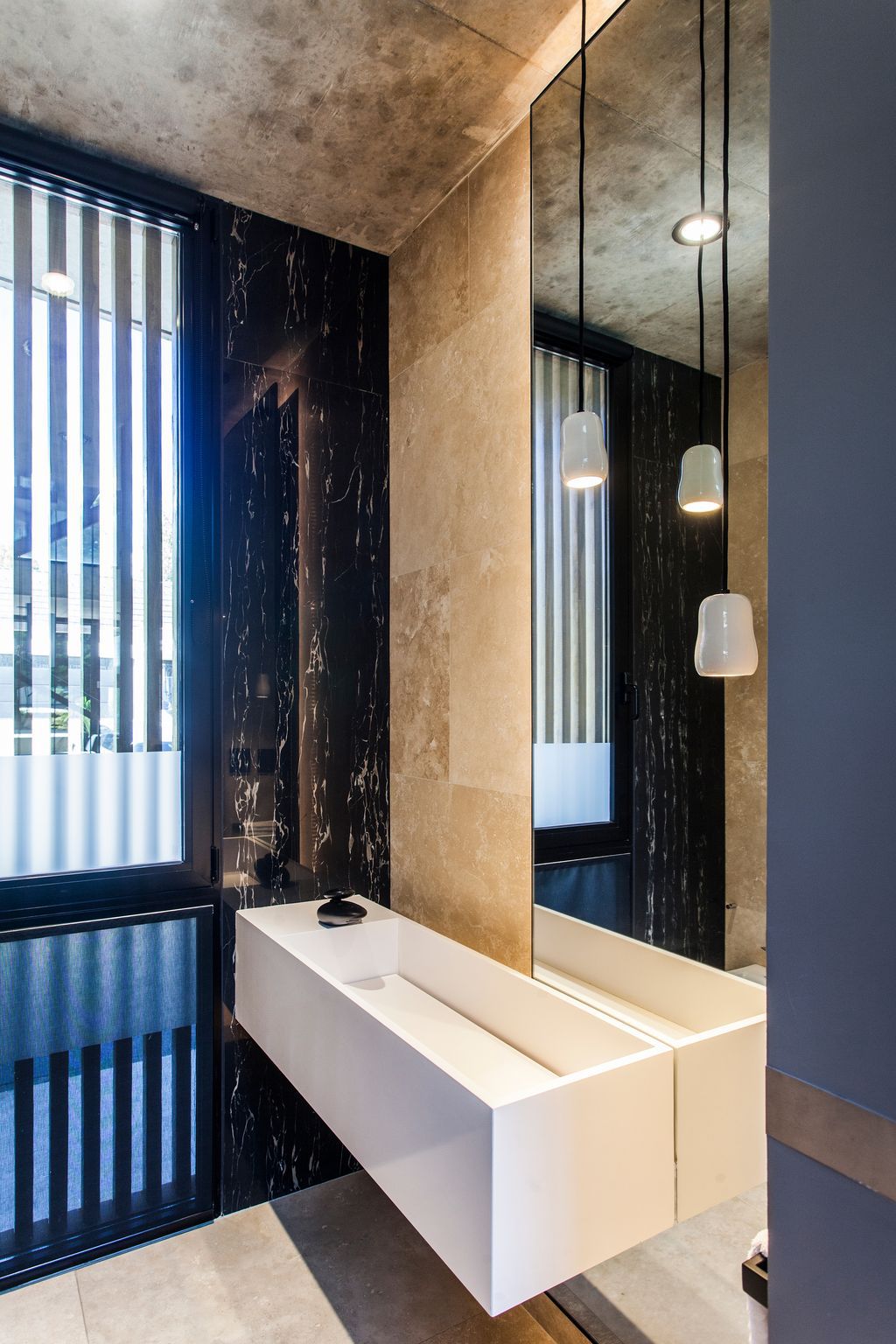 The Y House Gallery:
Text by the Architects: In a private neighborhood of Adrogué, Buenos Aires, we designed a house that finds its formal synthesis in a grand central void, from where the rest of the house is articulated. A kind of "label" that organized and joined the spaces of the same.
Photo credit: Alejandro Peral| Source: Jorgelina Tortorici & Asociados
For more information about this project; please contact the Architecture firm :
– Add: Adrogué, Buenos Aires Province, Argentina
– Tel: 153.176.1188
– Email: info@jorgelinatortoriciarq.com
More Tour of Sophisticated Houses here:
---