Date of Publishing:
Architecture Design of The Architect's Home
Description About The Project
The Architect's Home, designed by ALEEYA. Design Studio, showcases their philosophy of embracing change and evolution in design. The studio aims to create unique spaces that stimulate the senses and experiment with the interplay between solid and void. Indeed, The Architect's Home, which is occupied by the architect and her family, exemplifies this design ethos.
When the architect serves as both the client and the designer, it allows for an authentic and untainted vision to come to life. The design process becomes a fluid exploration of ideas, unrestricted by external influences. In this particular case, the architect wanted to introduce a new aesthetic to her hometown of Karachi, challenging cultural norms and traditional values. Also, the facade of the house stands out from the neighboring houses, featuring slanting protruding masses clad in French crema limestone with large windows in between. This design not only provides privacy from the street but also conceals a long driveway within the boundary wall and main gate. The imposing concrete structure creates a striking contrast and showcases a Swiss-inspired facade.
On the other hand, this home offers two entrances, each with its own distinct atmosphere. One entrance leads to a serene pool patio through a large glass pivot door. While the other entrance opens into a double-height foyer under a skylight, flooded with ever changing natural light from sunrise to sunset. Thoughtful placement of window openings allows the warm Karachi sun to illuminate the structural elements and soft materials within the house. The circulation spaces within the house are intentionally designed to facilitate a meaningful flow and movement throughout the home. The Architect's Home serves as an expression of the architect's soul, constantly evolving with the changing seasons.
The Architecture Design Project Information: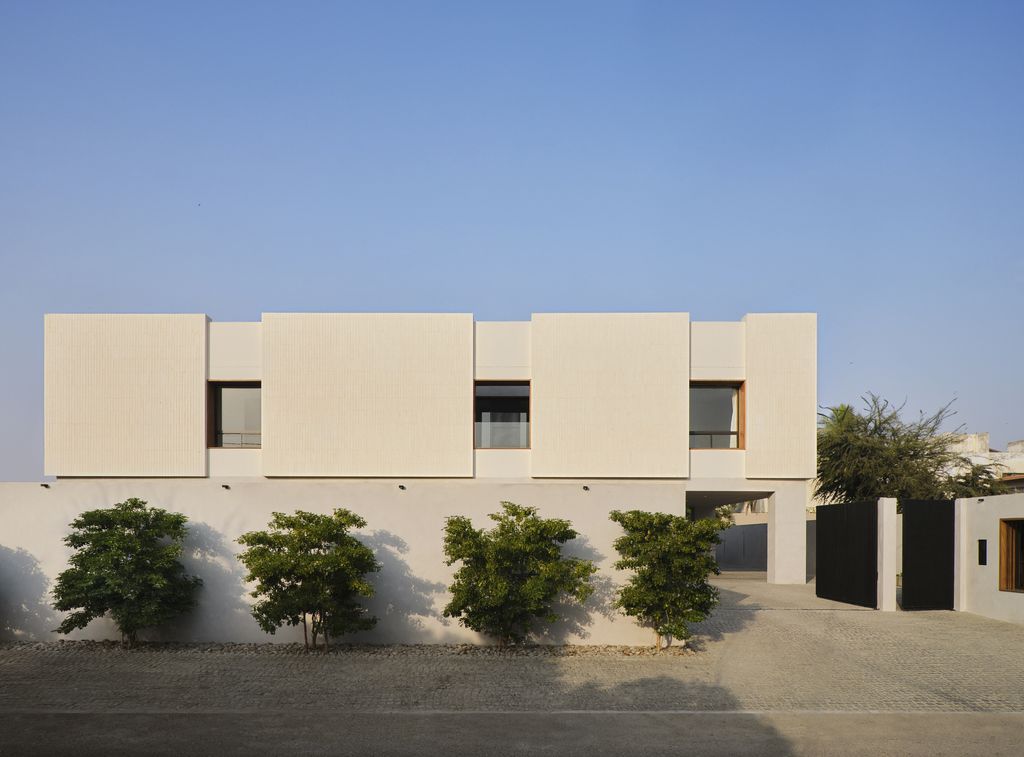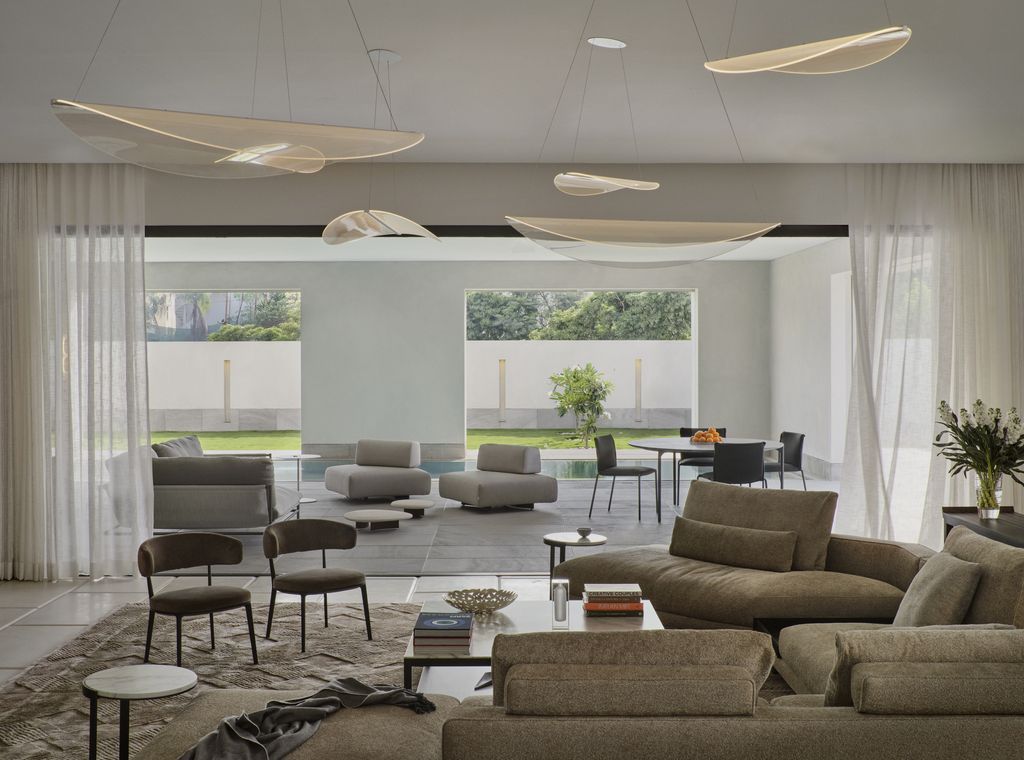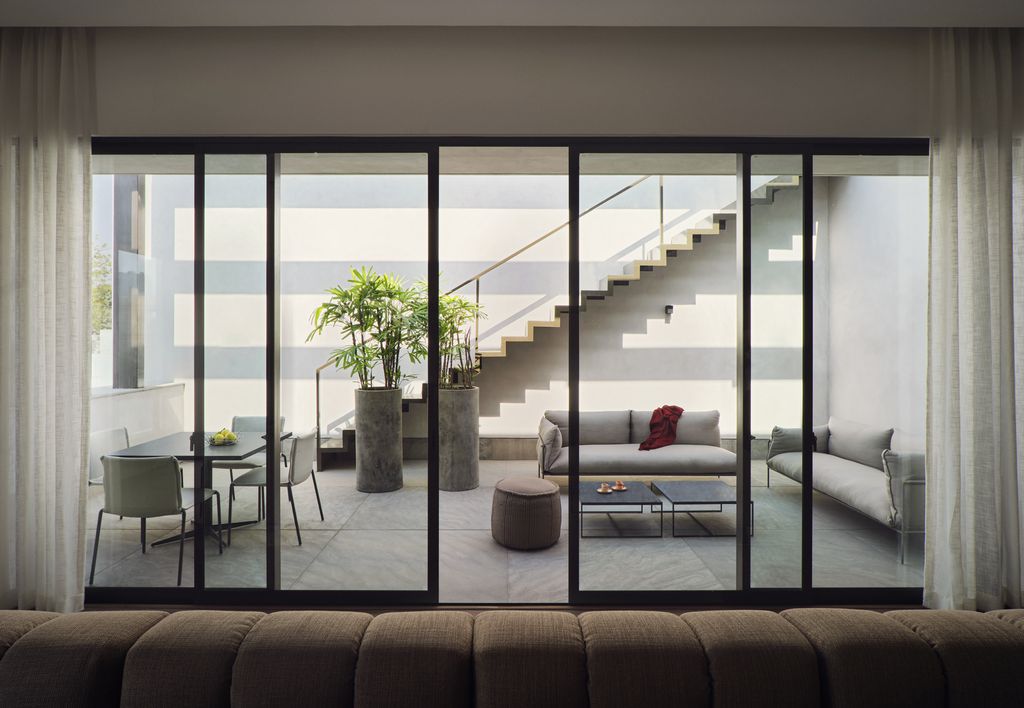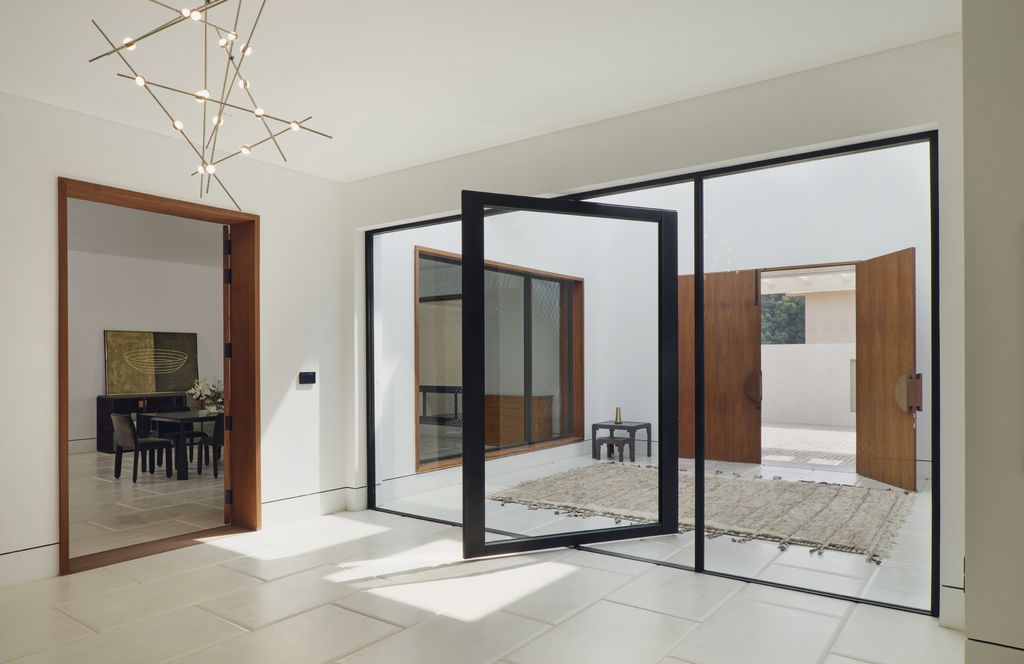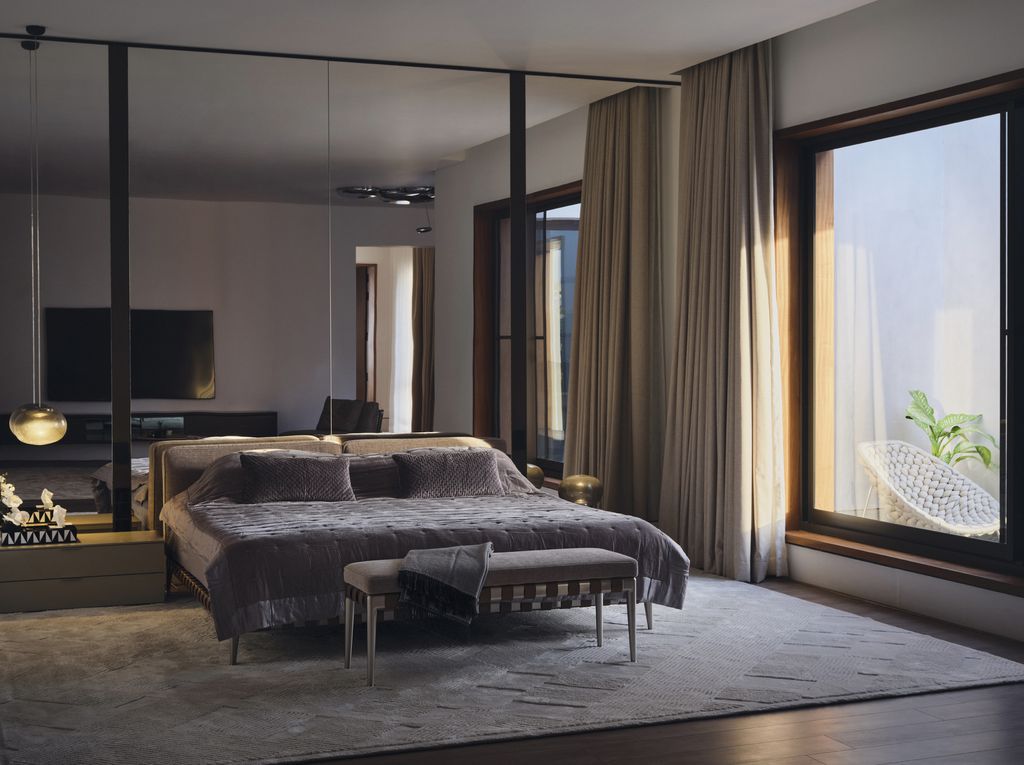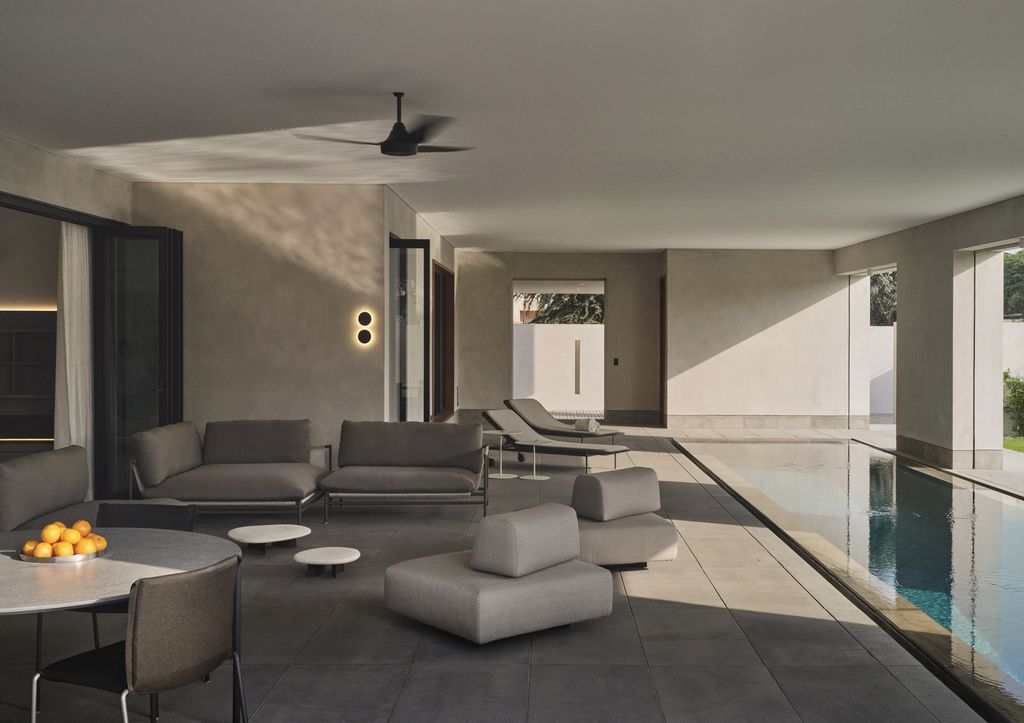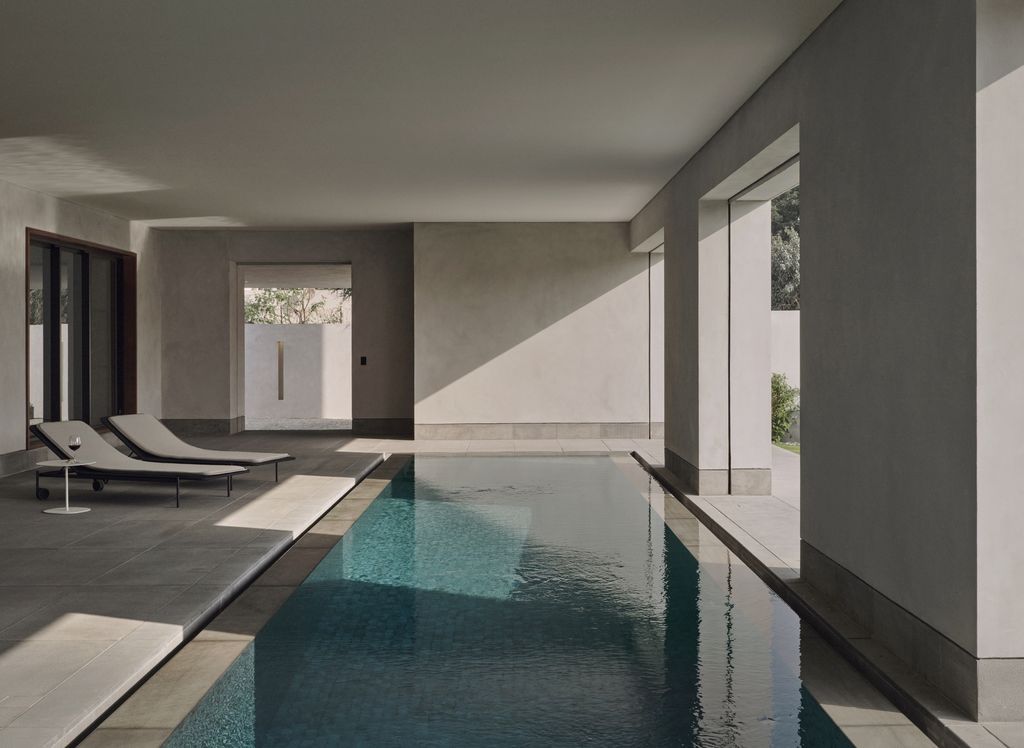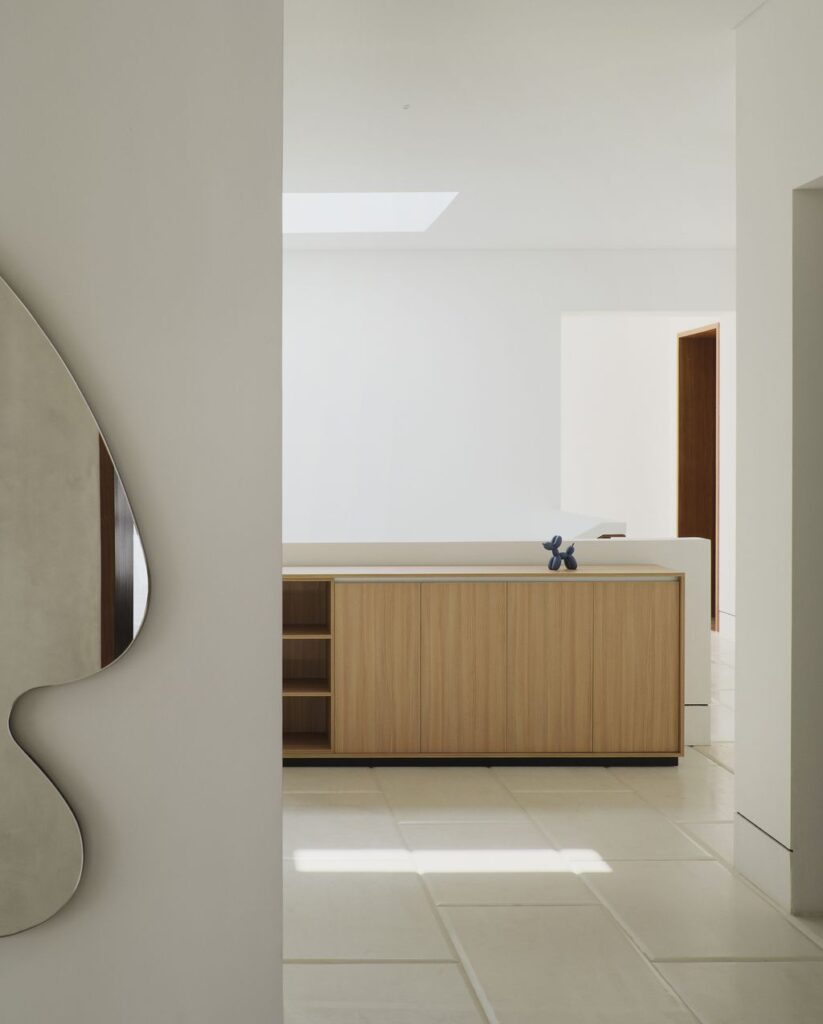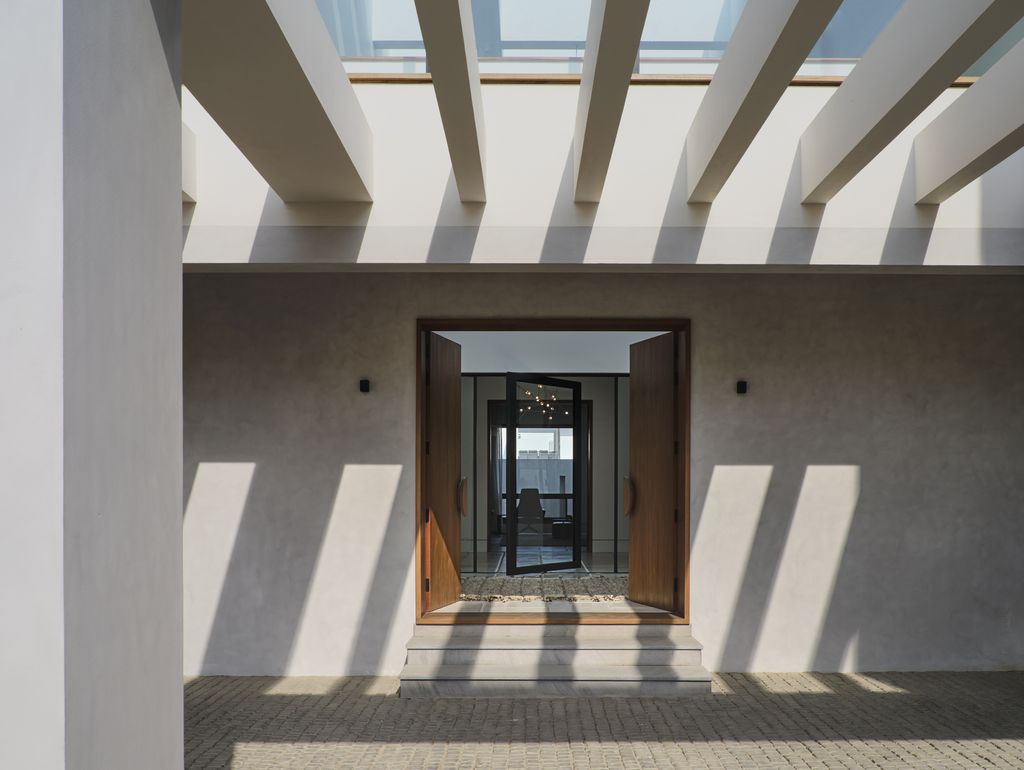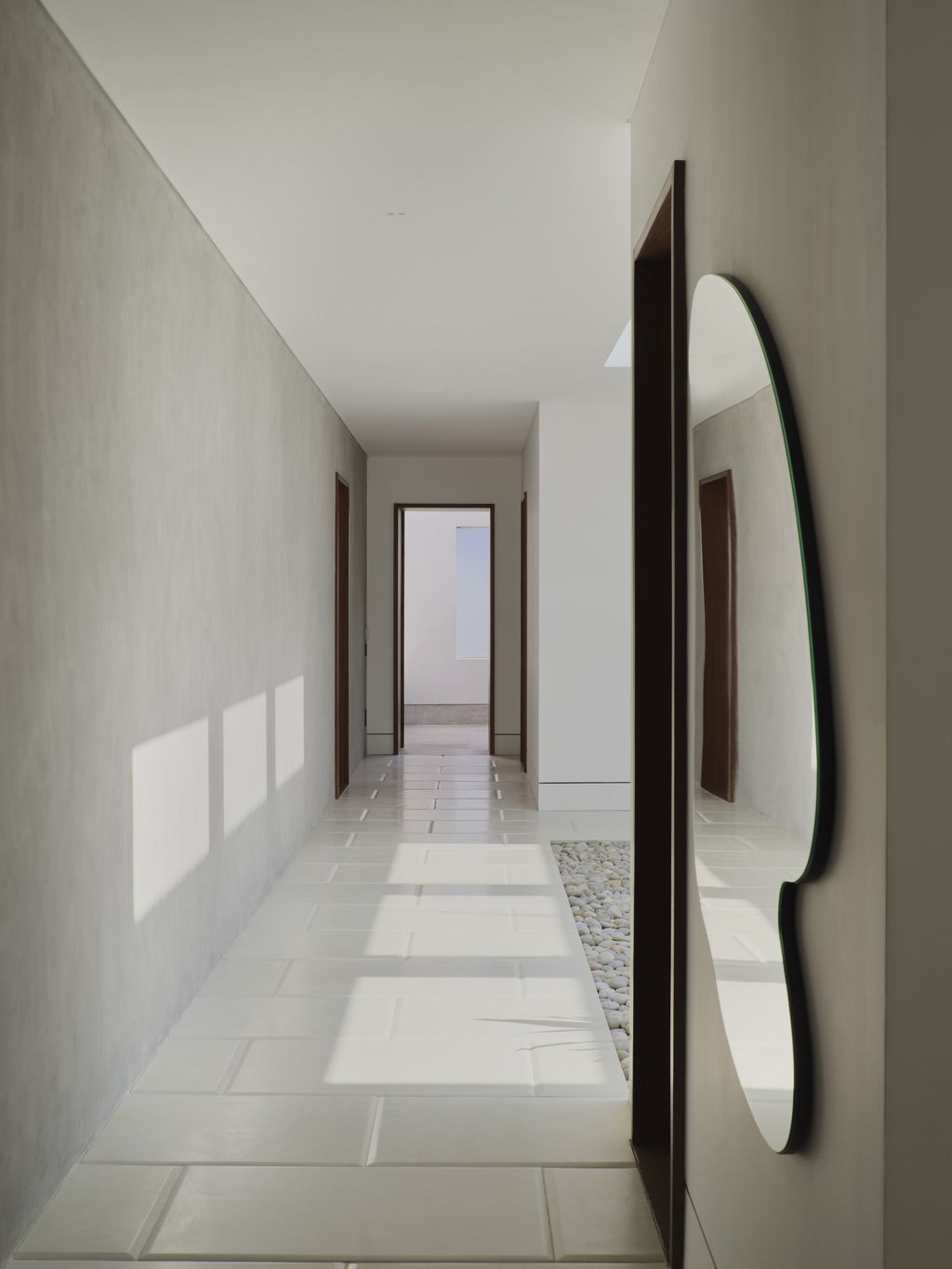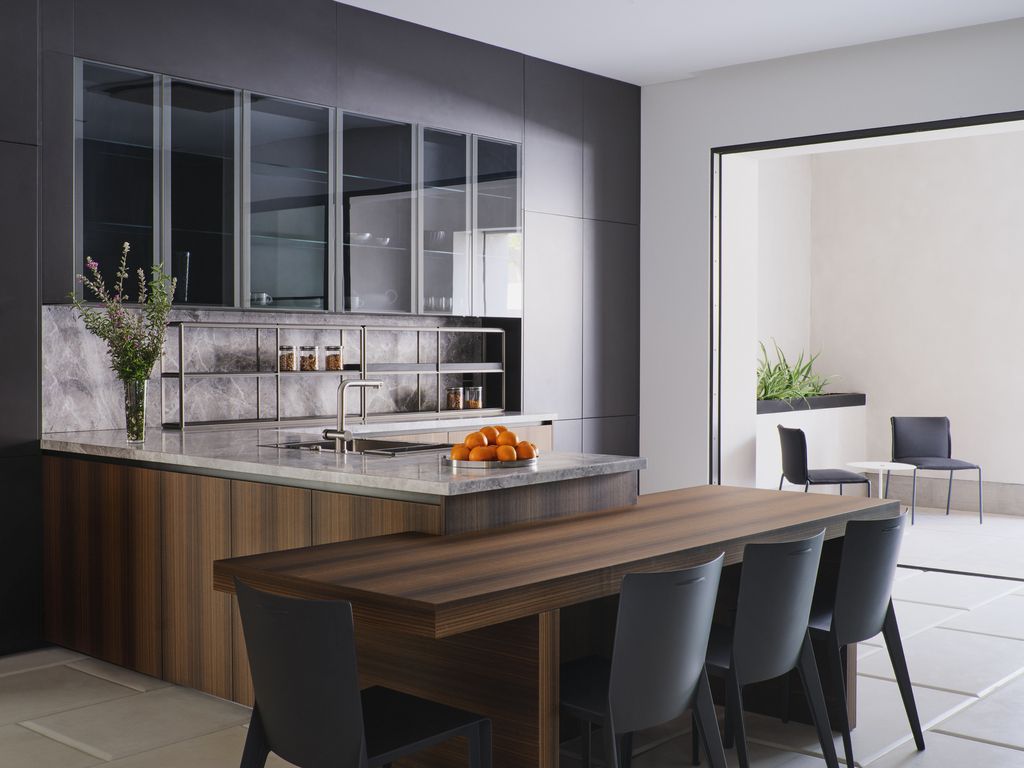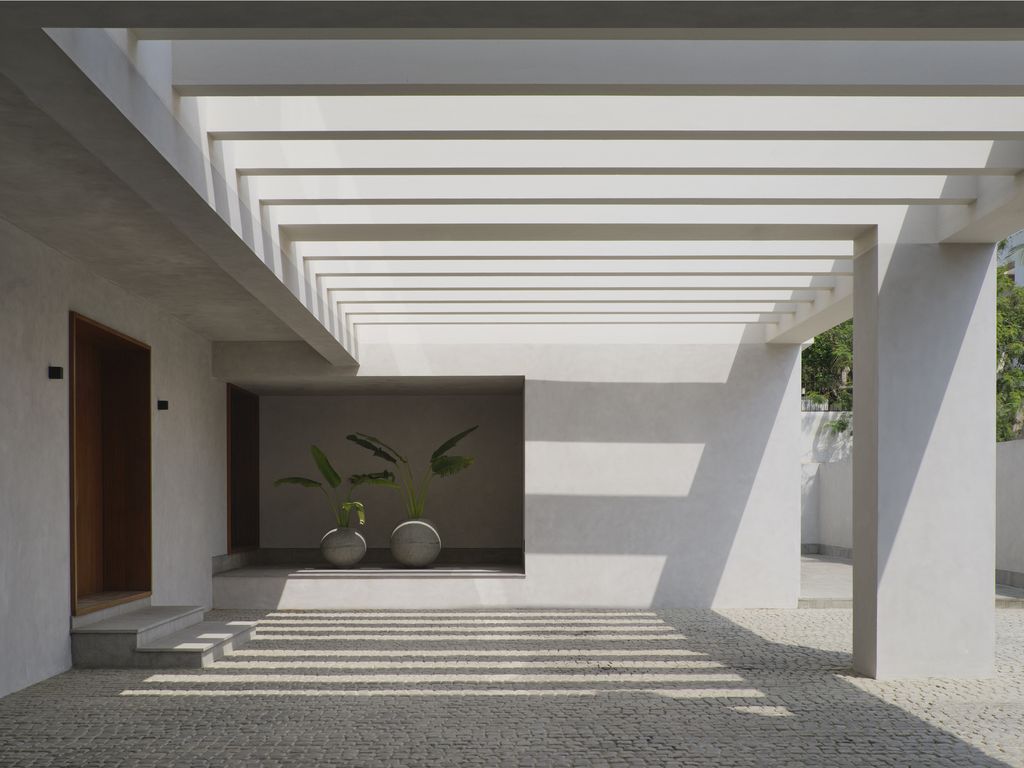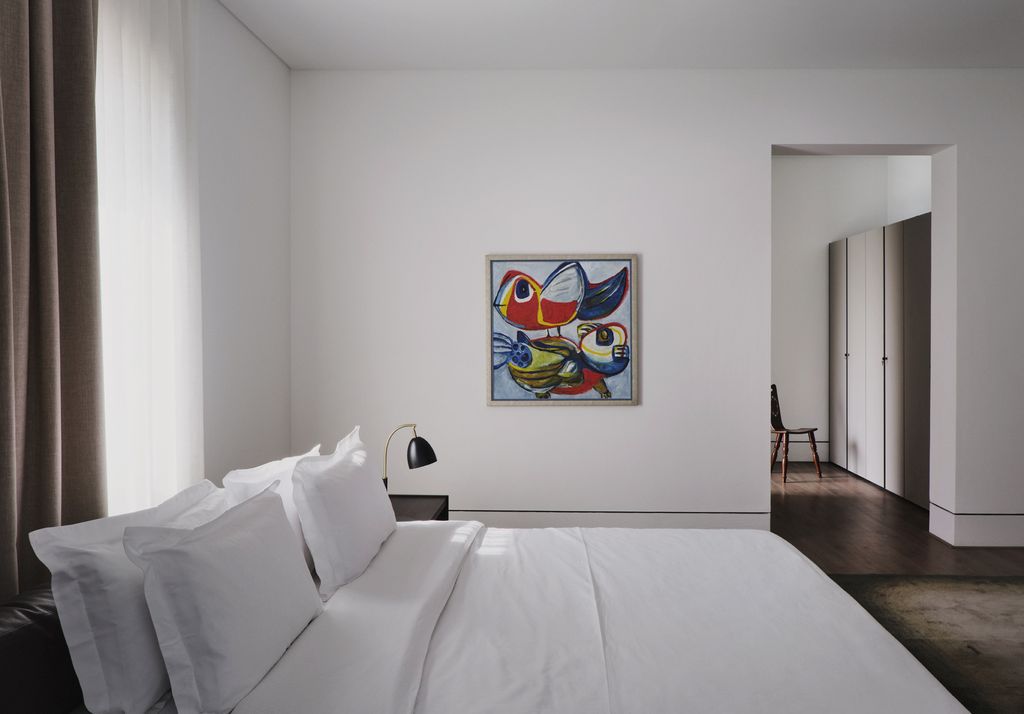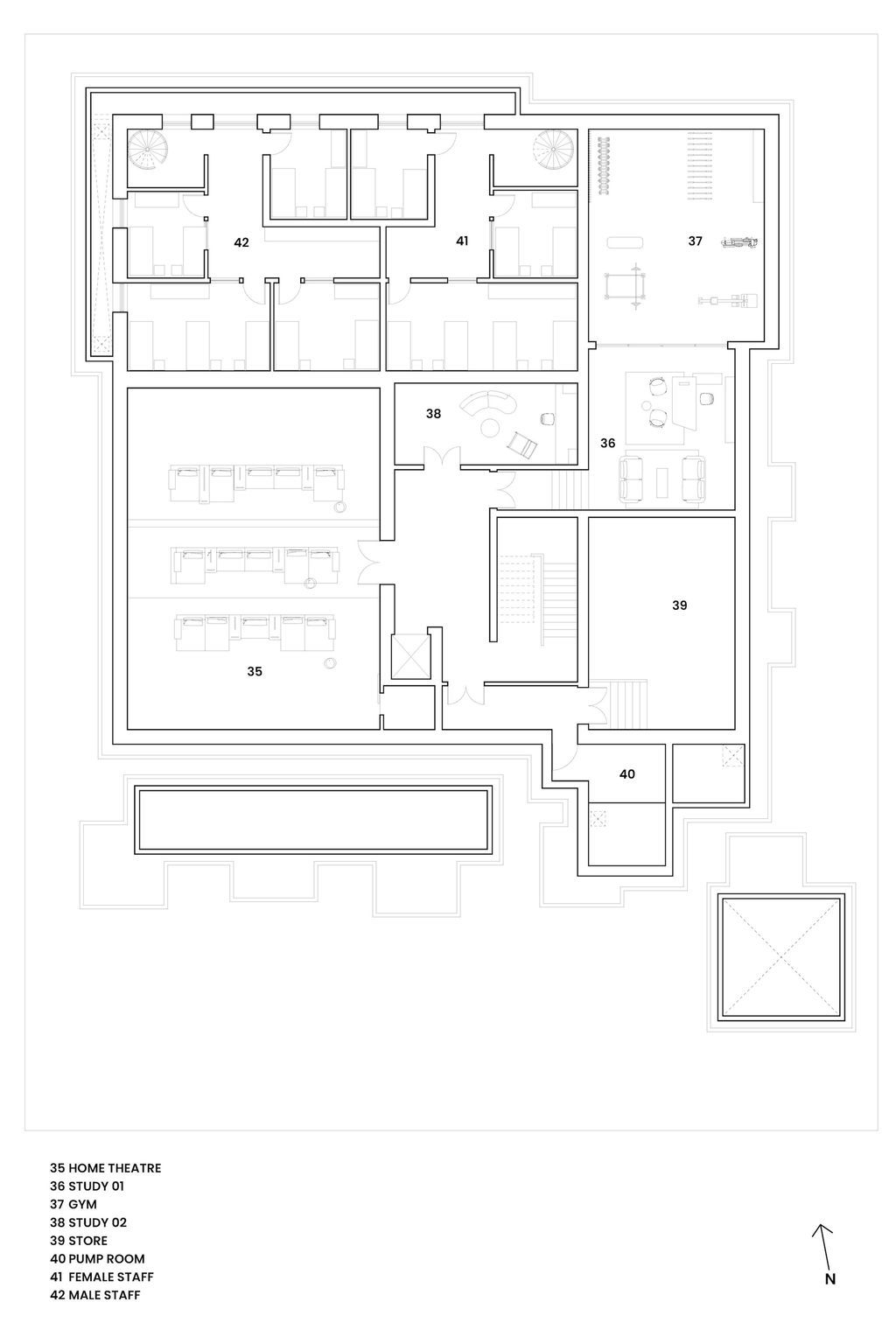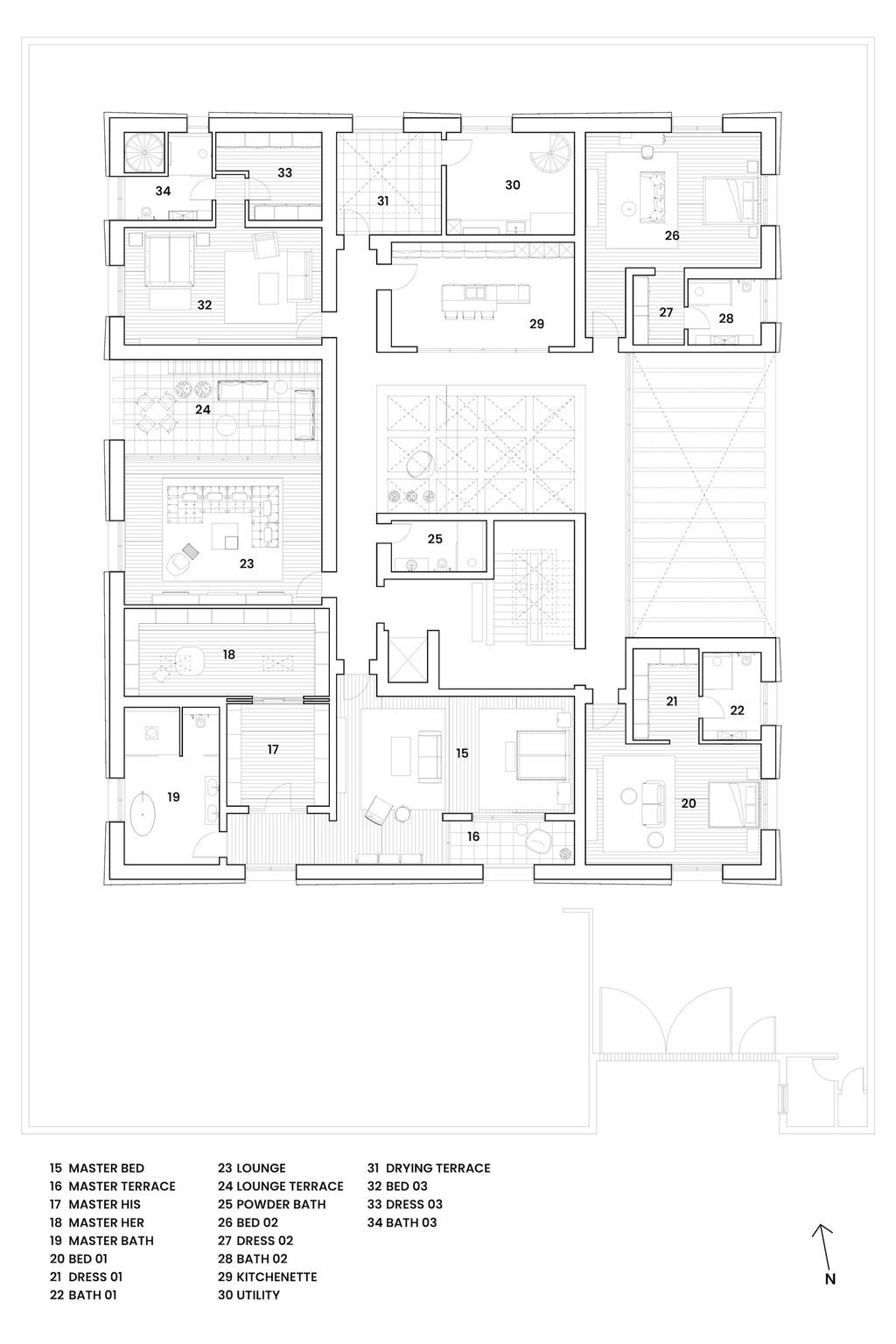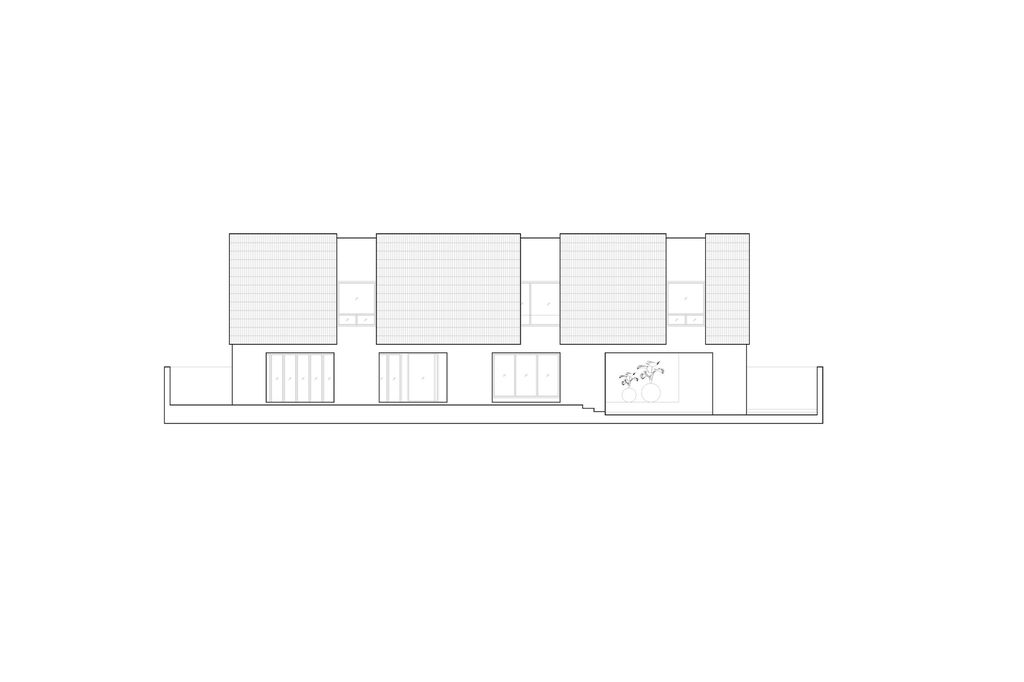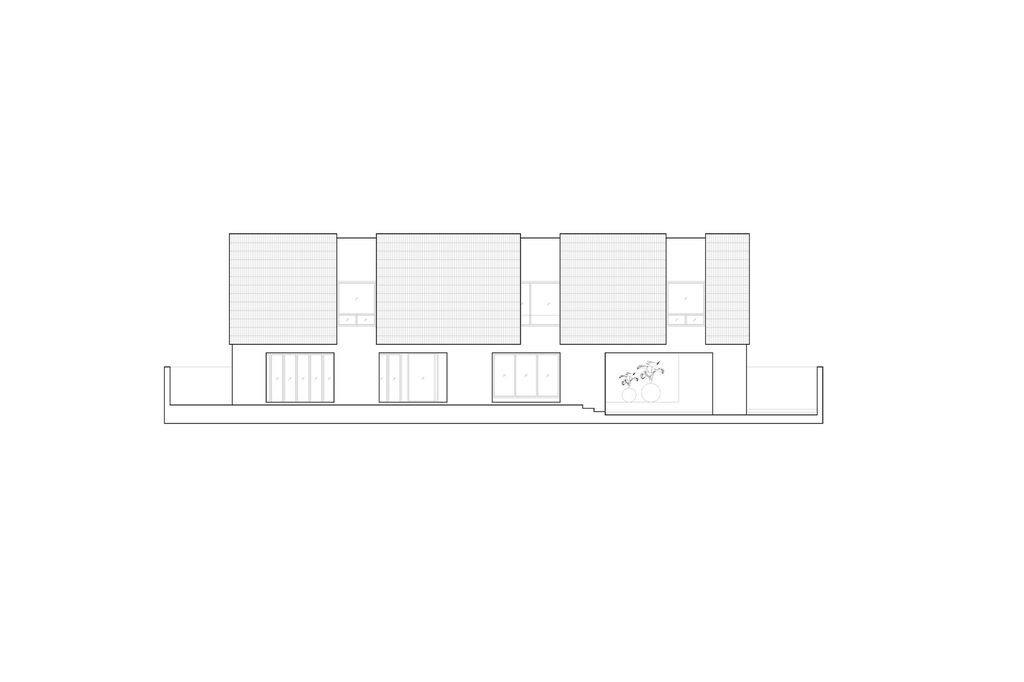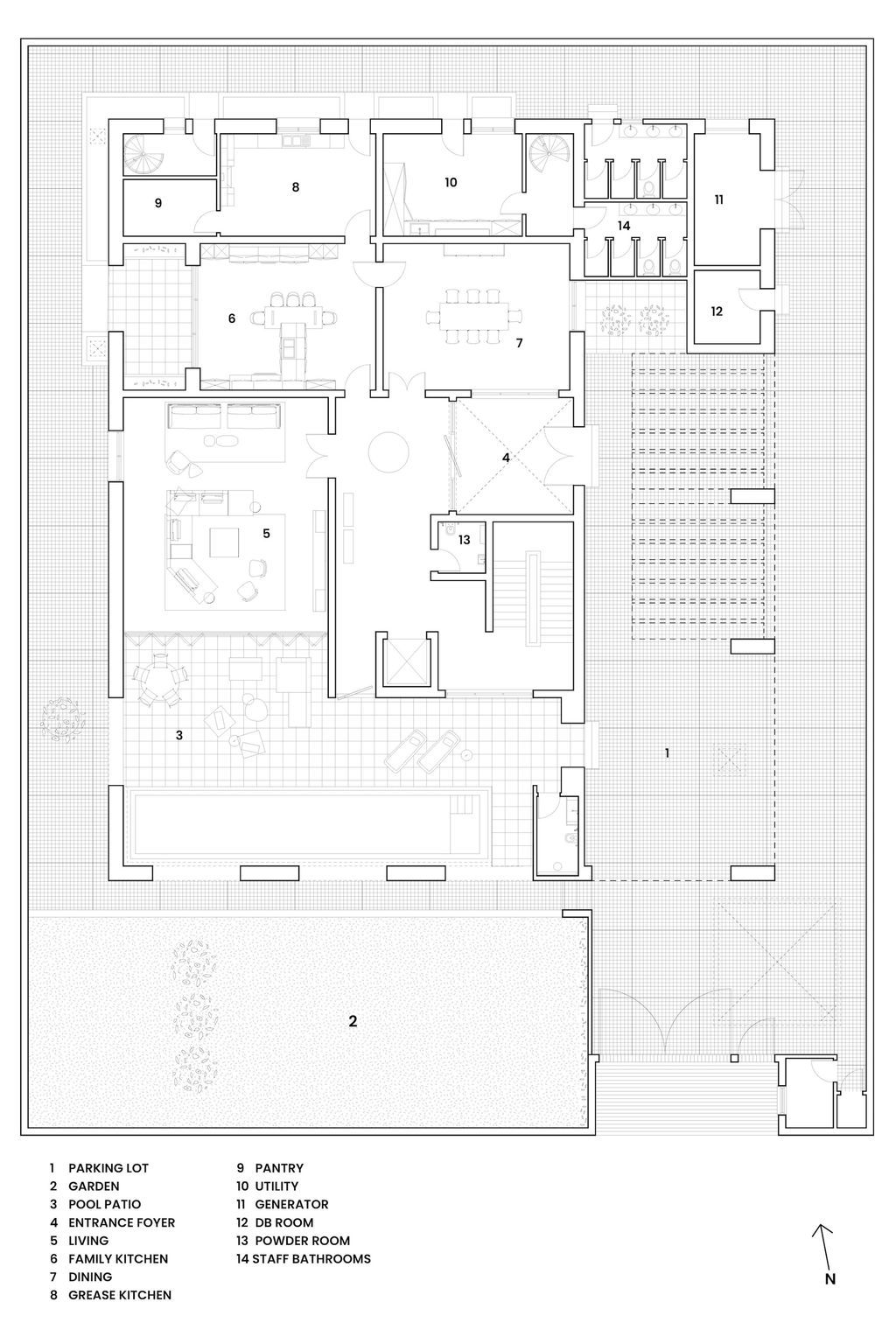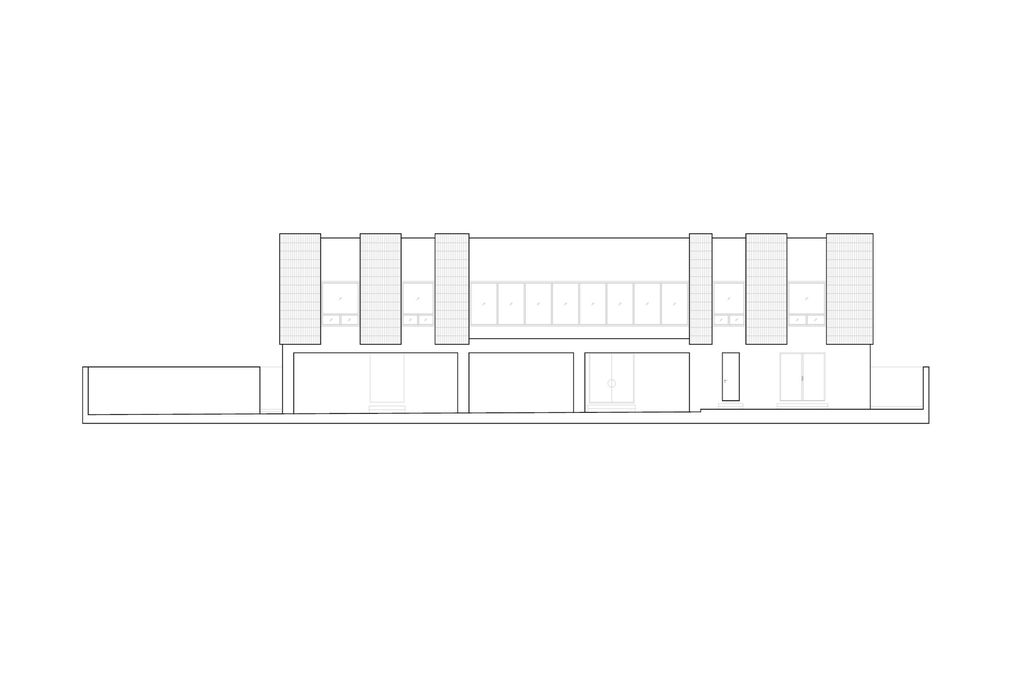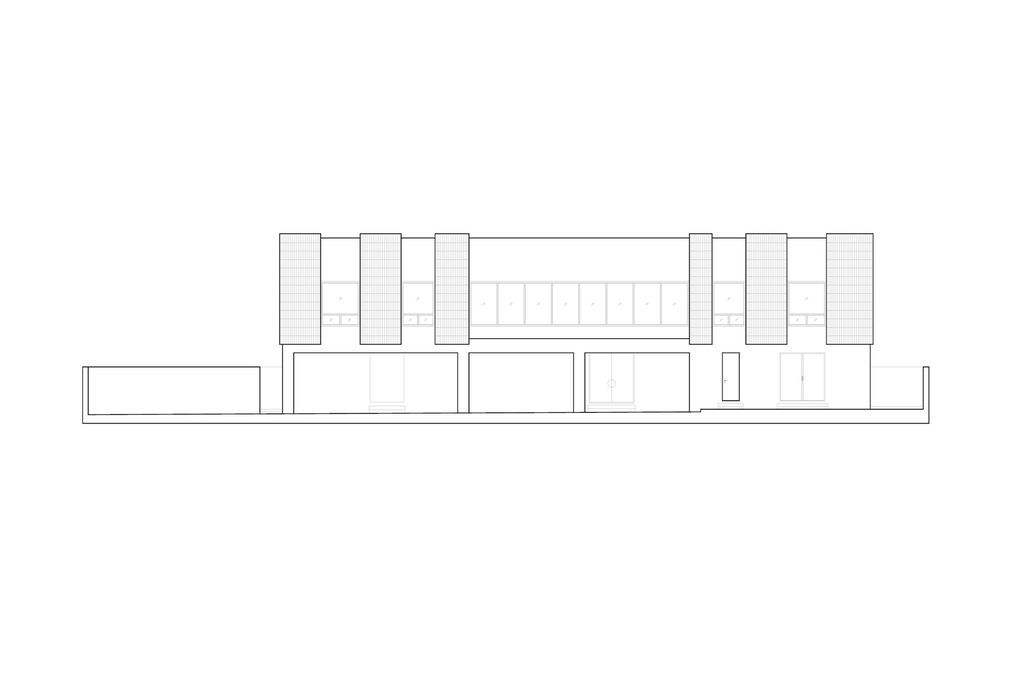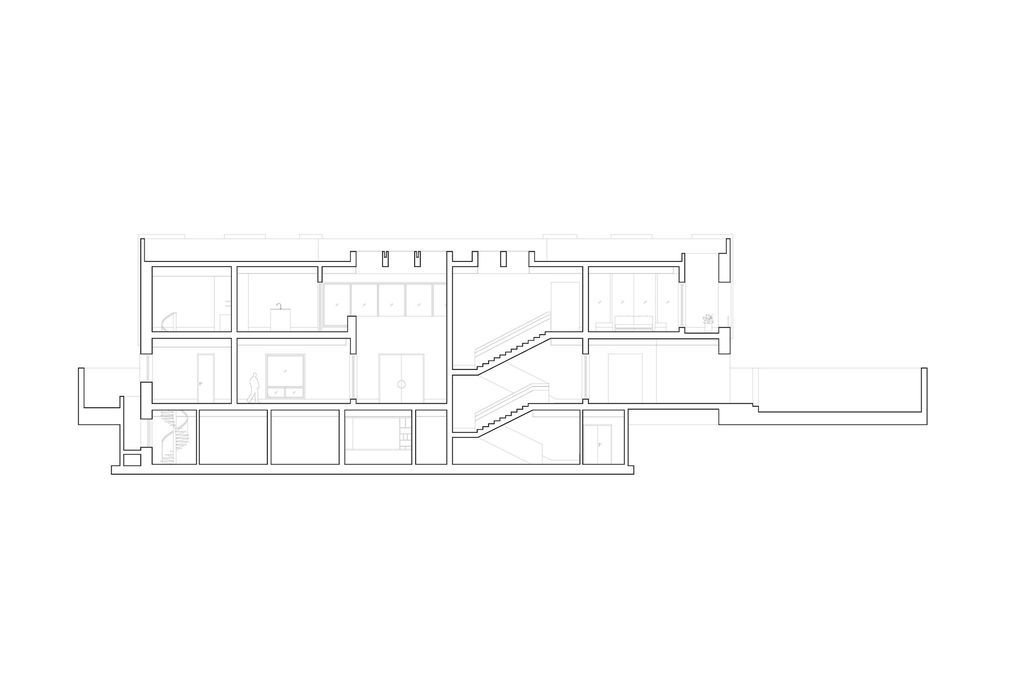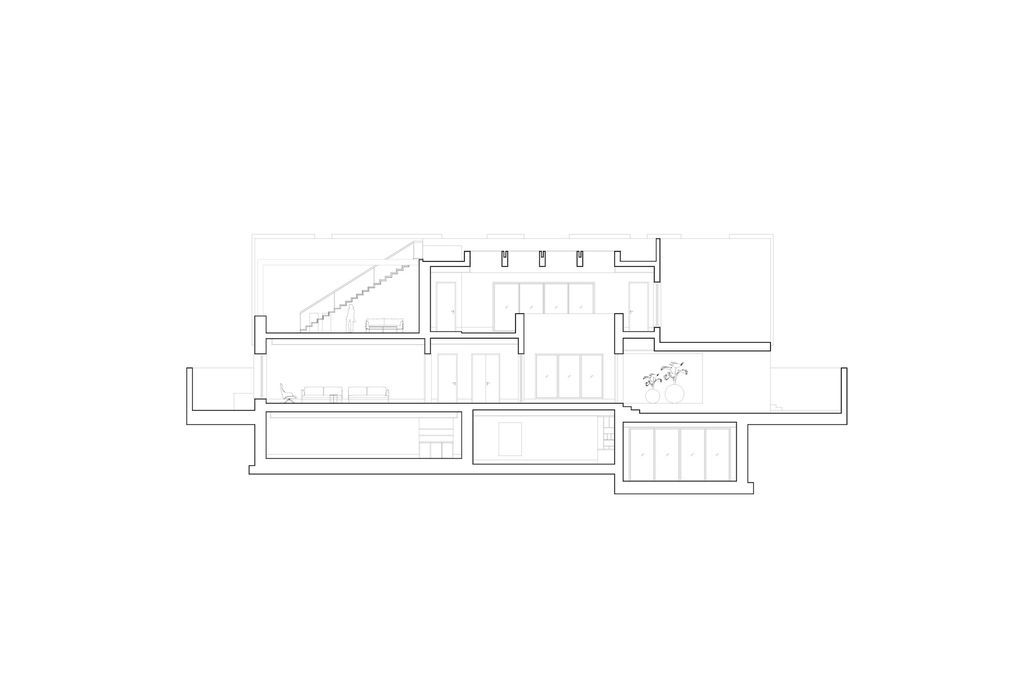 The The Architect's Home Gallery: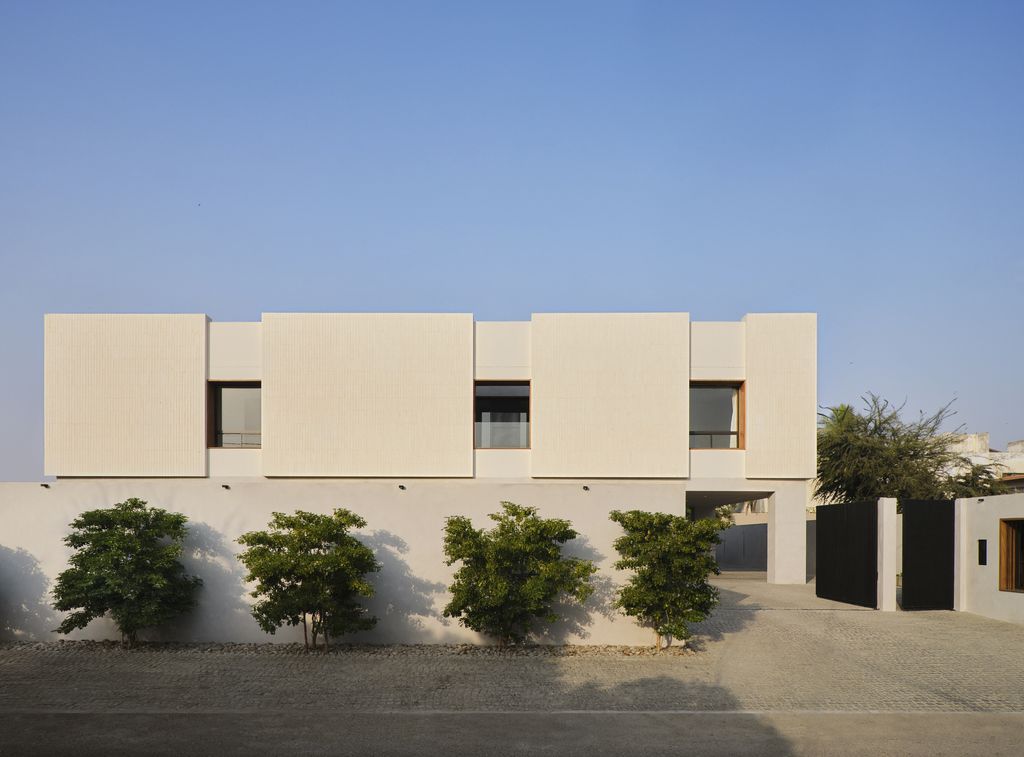 Text by the Architects: ALEEYA. design studio has completed The Architect's Home. Located in an upscale neighborhood of Karachi, The Architect's Home is located on a Southwest facing 2,000 square yards lot measuring 116'-6" wide by 149'-9" deep. As a city, Karachi is infamous for its affluent housing societies juxtaposed with underprivileged village-like communities. The defense housing authority, where The Architect's Home has been built consisting of several neighborhoods that follow strict, antiquated by-laws created by officials several decades ago, most importantly, a 30-foot set back from the front and 10 feet from all three sides of the boundary wall, which automatically dictates the design constraints.
Photo credit: Matt Harrington | Source: ALEEYA. design studio
For more information about this project; please contact the Architecture firm :
– Add: KDLB (Karachi Dock Labor Board), West Wharf, Karachi, Karachi City, Sindh, Pakistan
– Tel: +92 336 025 3392
– Email: info@aleeyadesignstudio.com
More Projects here:
---