Date of Publishing:
Architecture Design of Médanos House
Description About The Project
Médanos House, designed by Besonias Almeida Arquitectos in Argentina, was carefully planned to take advantage of the beautiful landscape. The first decision was to position the house at the highest point of the lot, allow the owner to enjoy the stunning views. To access the house, a pathway created, start from the street and leading through a pergola and a staircase that ascends the dune. Also, this pathway leads to two platforms at different heights — one connects to the pool area. While the other sets the layout for the entire house and features an expansive gallery.
Moreover, to protect the house from the strong SE and N winds, which can cause sand to hit and damage the glass, a design solution was devised. A volume designed to fold towards an interior courtyard, shielding it from the wind and intense summer sun. This volume features adjustable wooden screens on three sides. And opens completely towards the landscape on the exposed side, offer the best orientation.
In addition to this, the house's design promotes natural ventilation and a pleasant indoor environment. By introducing the courtyard, strategically place openings, and incorporate a deep gallery along the social areas, a continuous flow of air circulates through all the rooms, keeping them cool and refreshing. This layout also facilitates the connection between different activities within the house and the outdoor surroundings, fostering a harmonious relationship between the interior and exterior spaces.
The Architecture Design Project Information: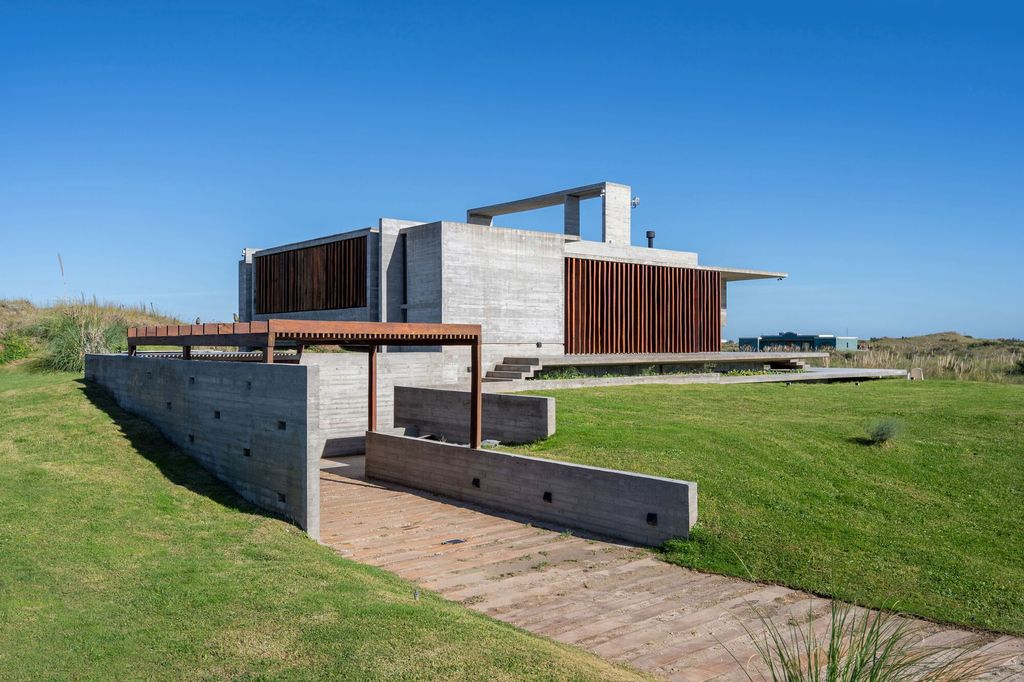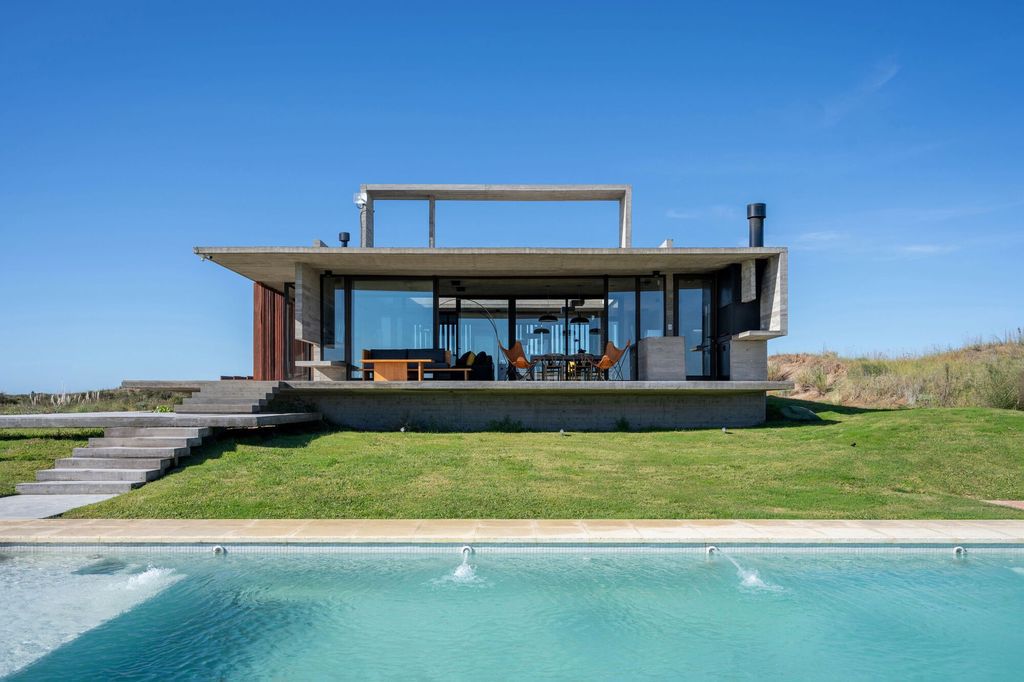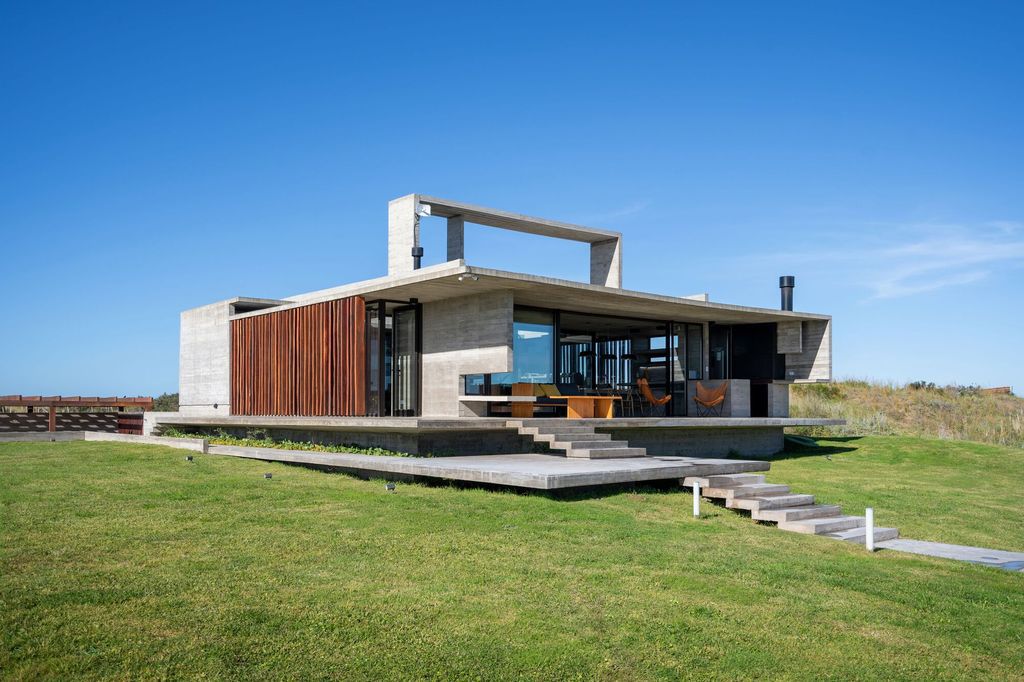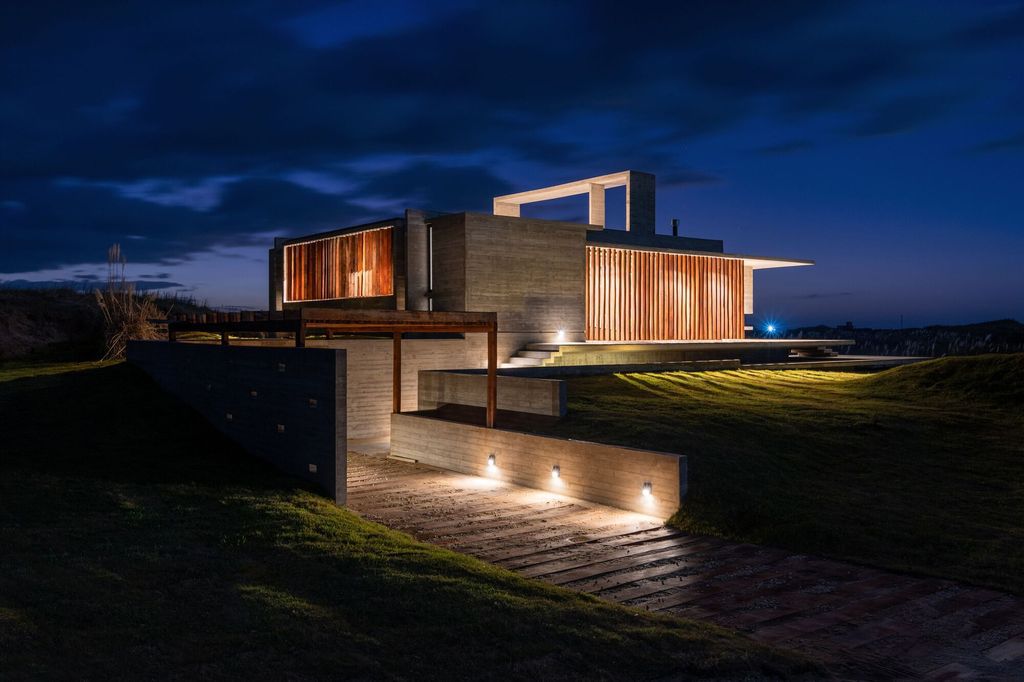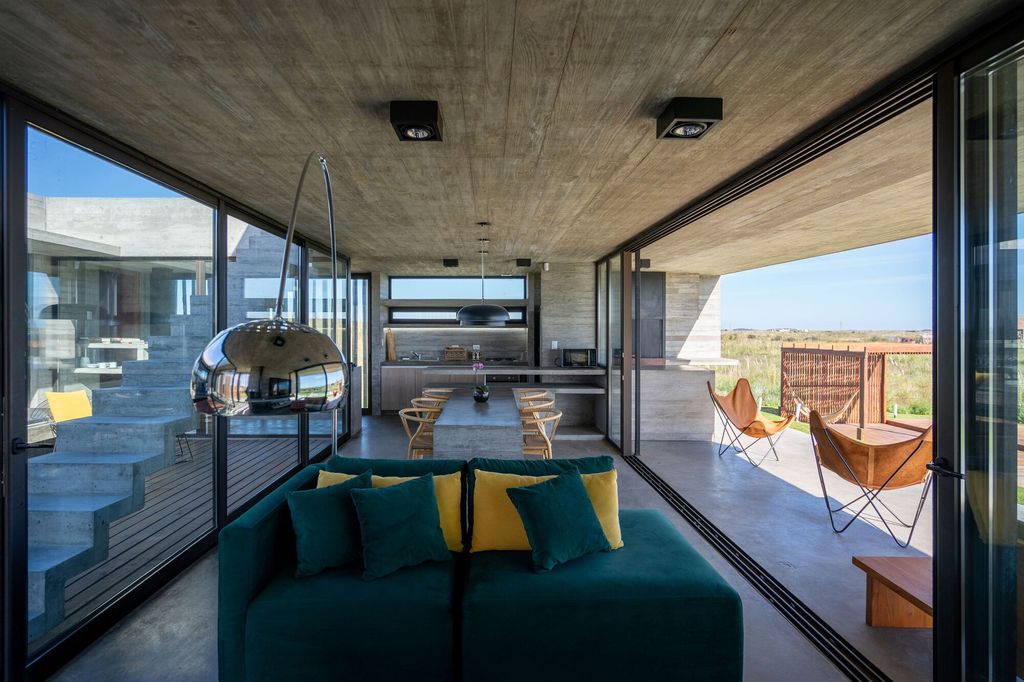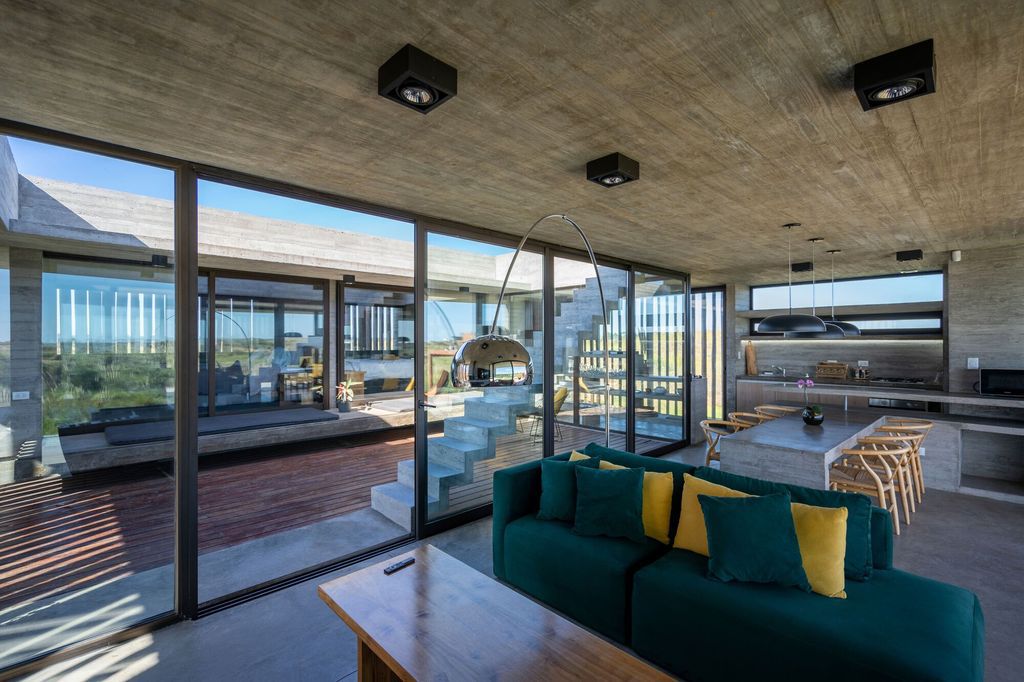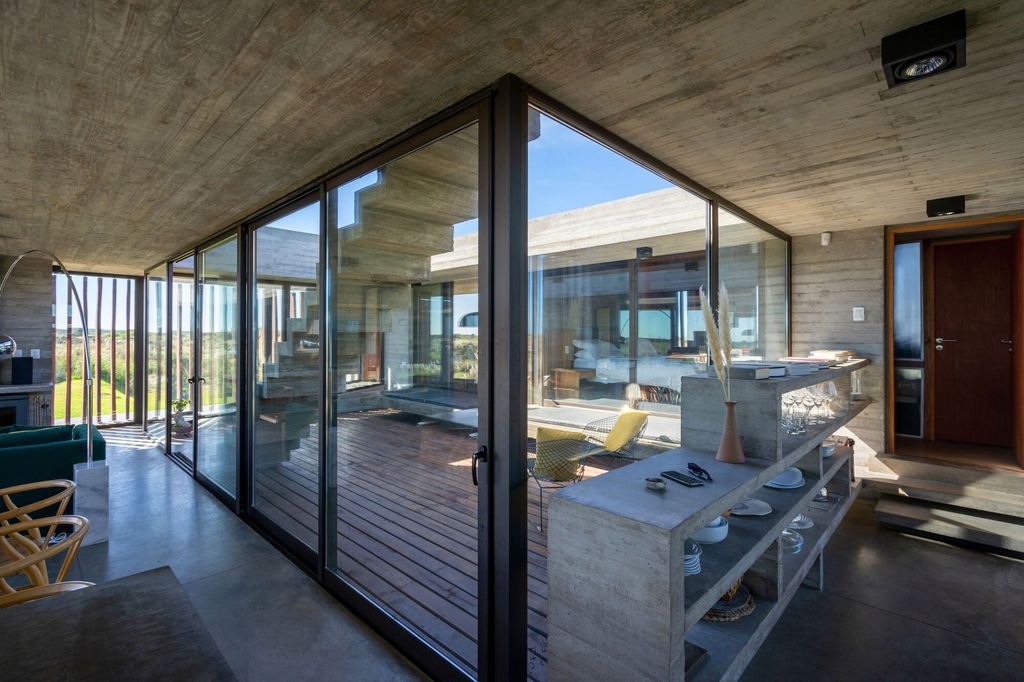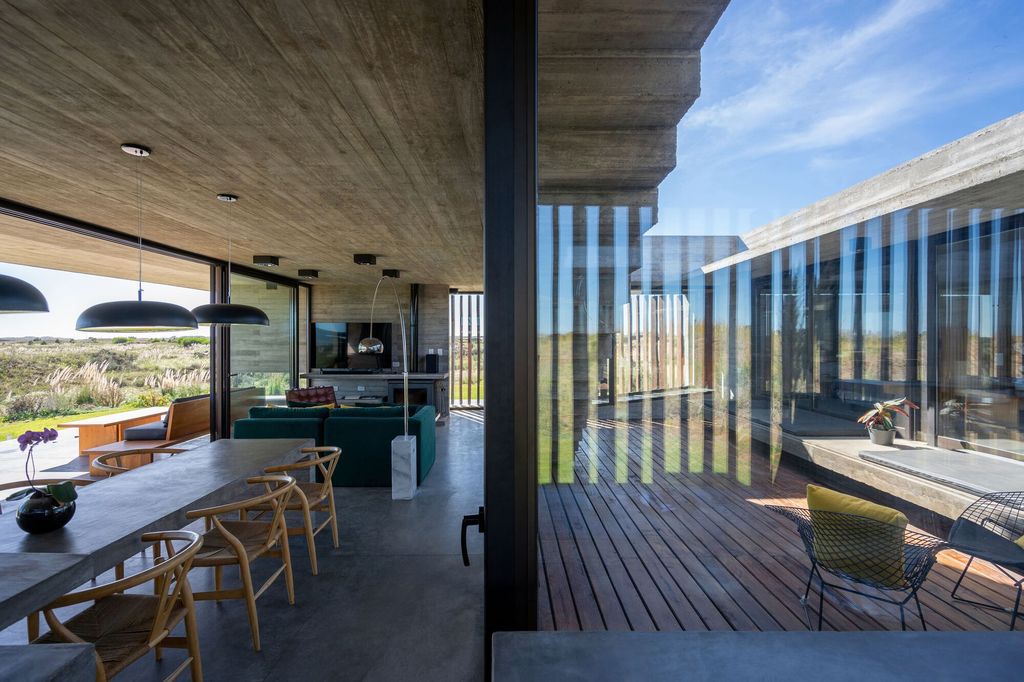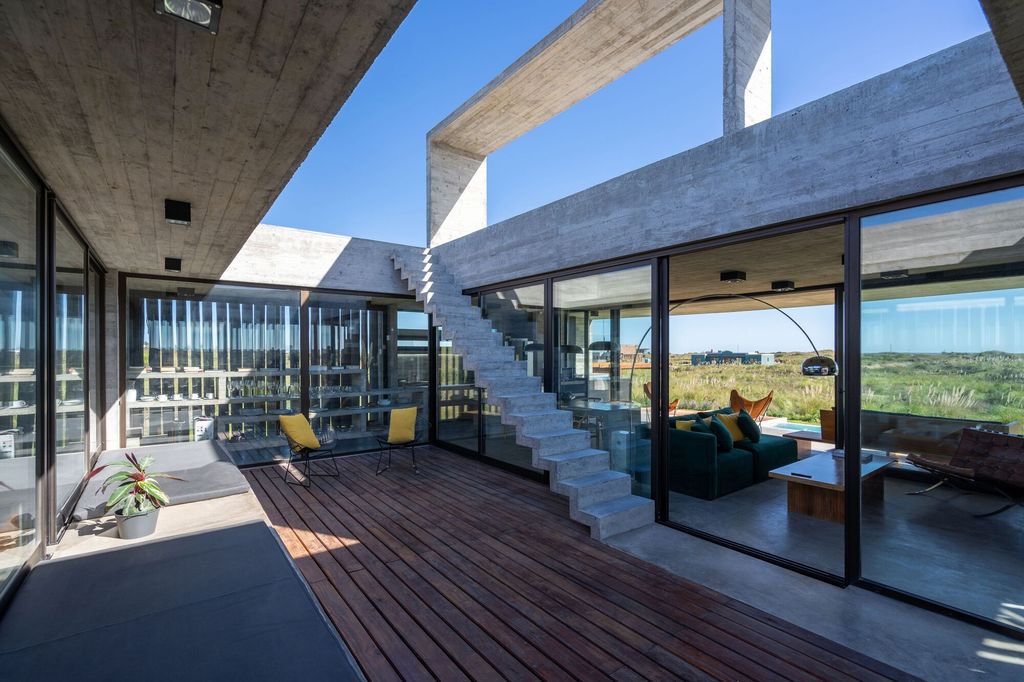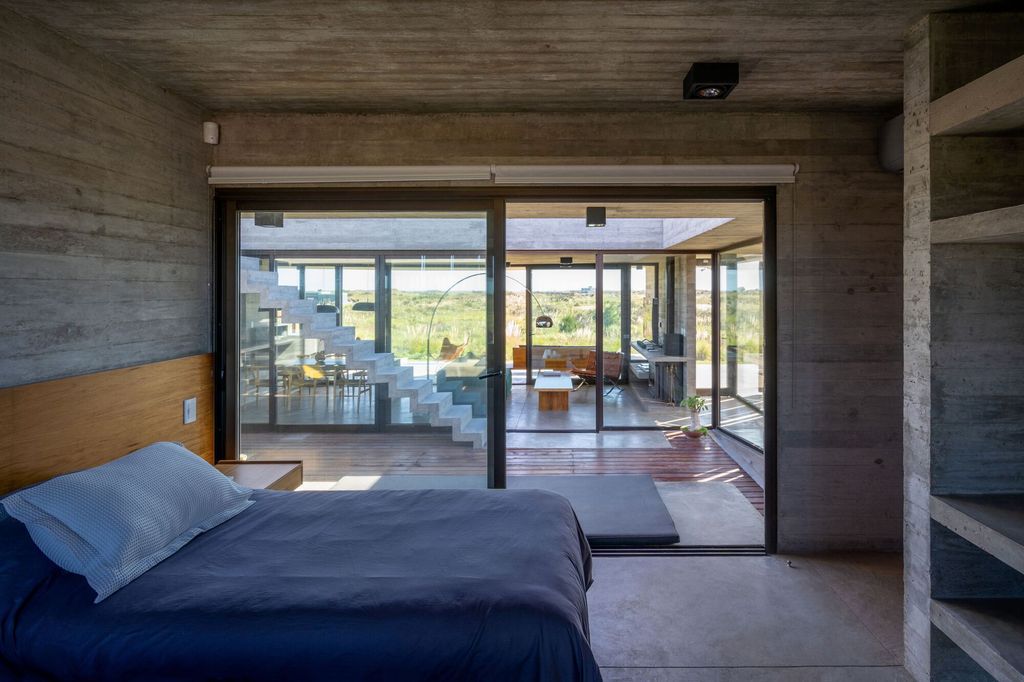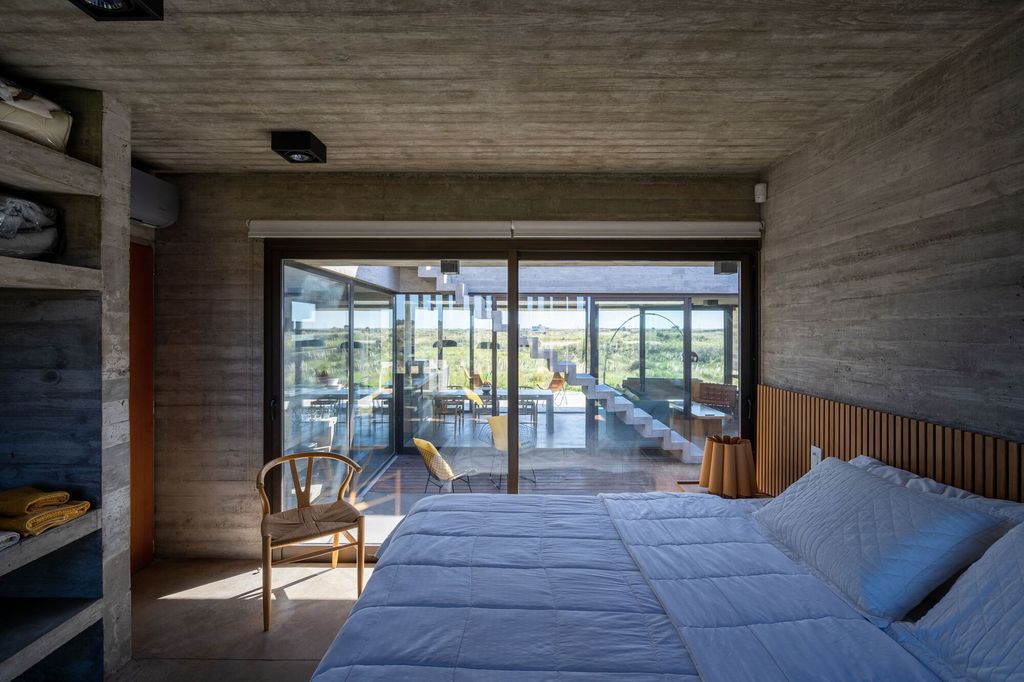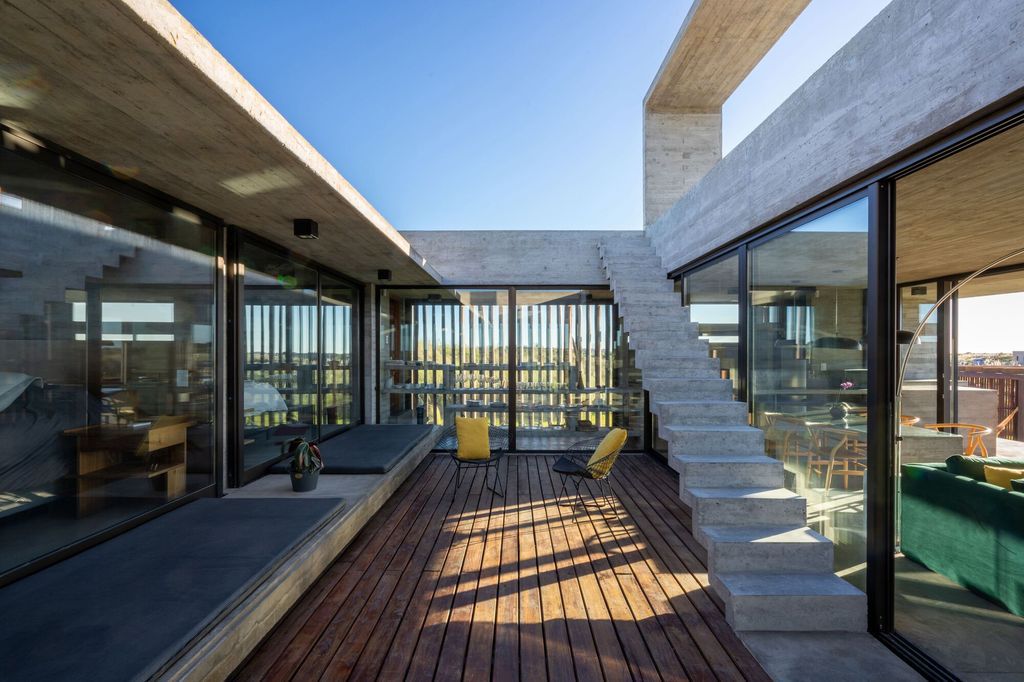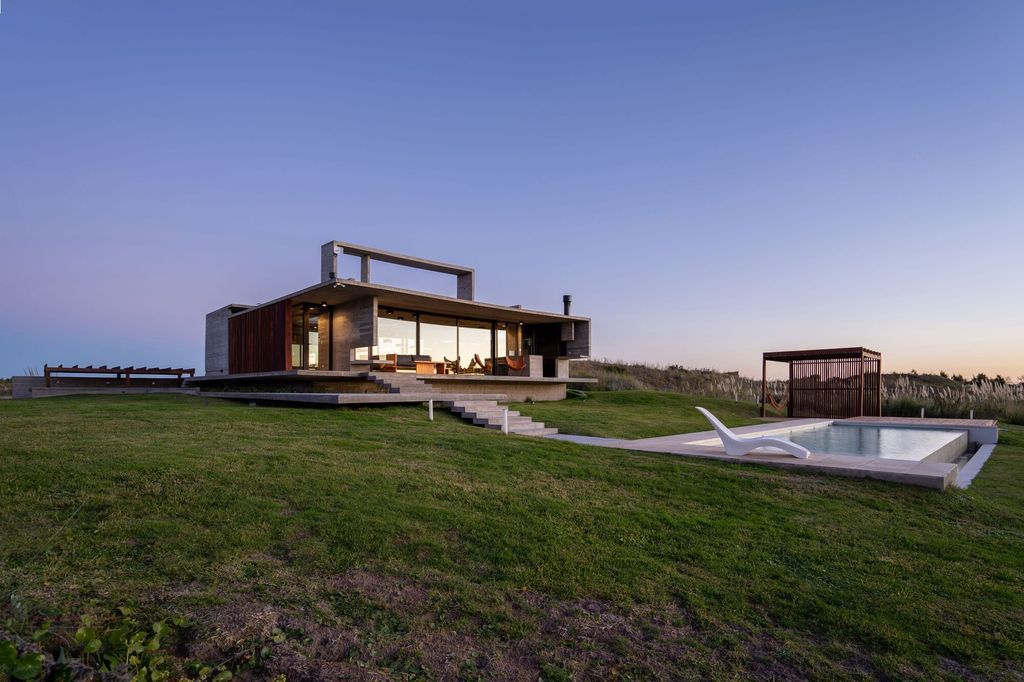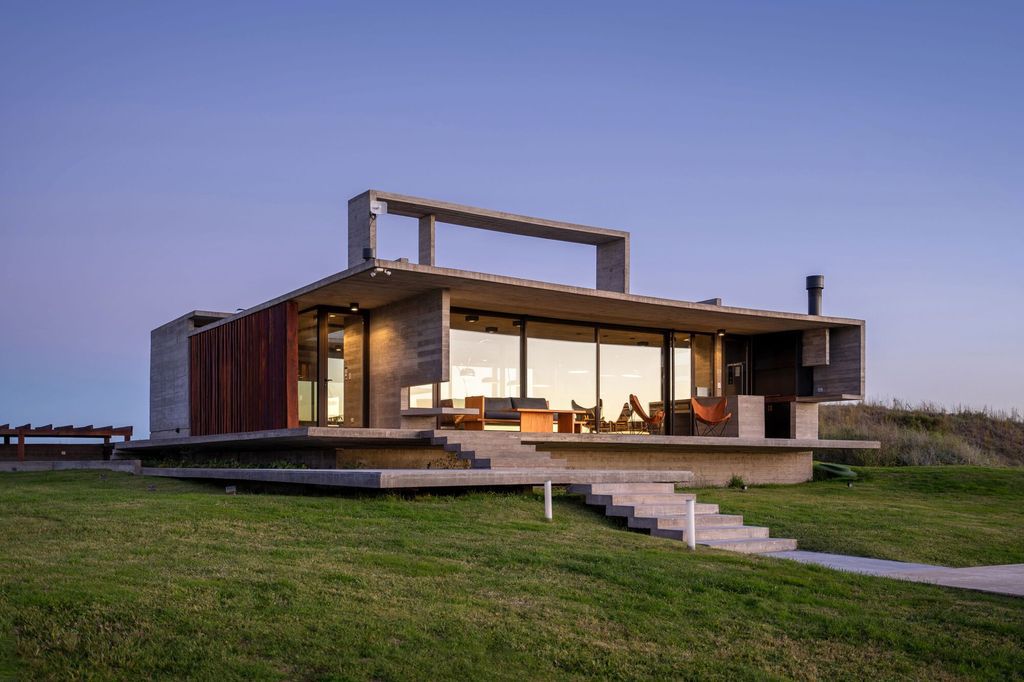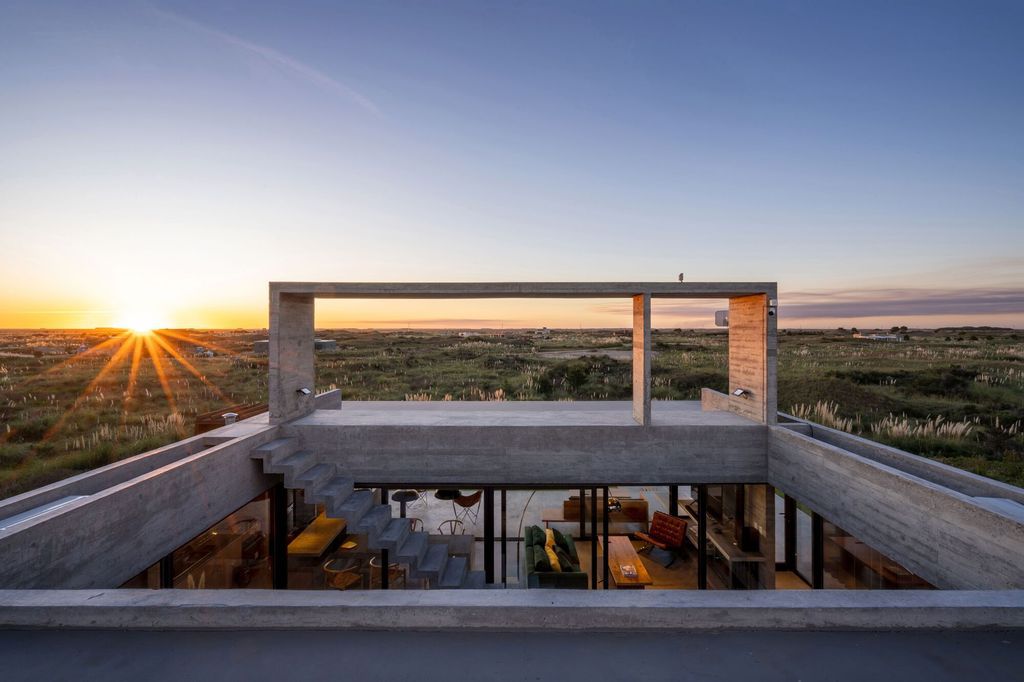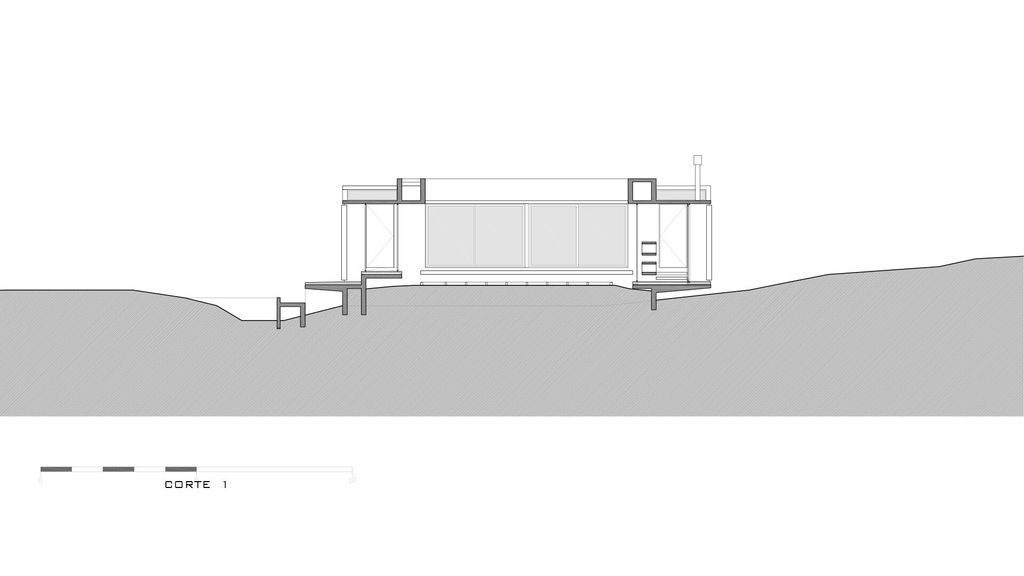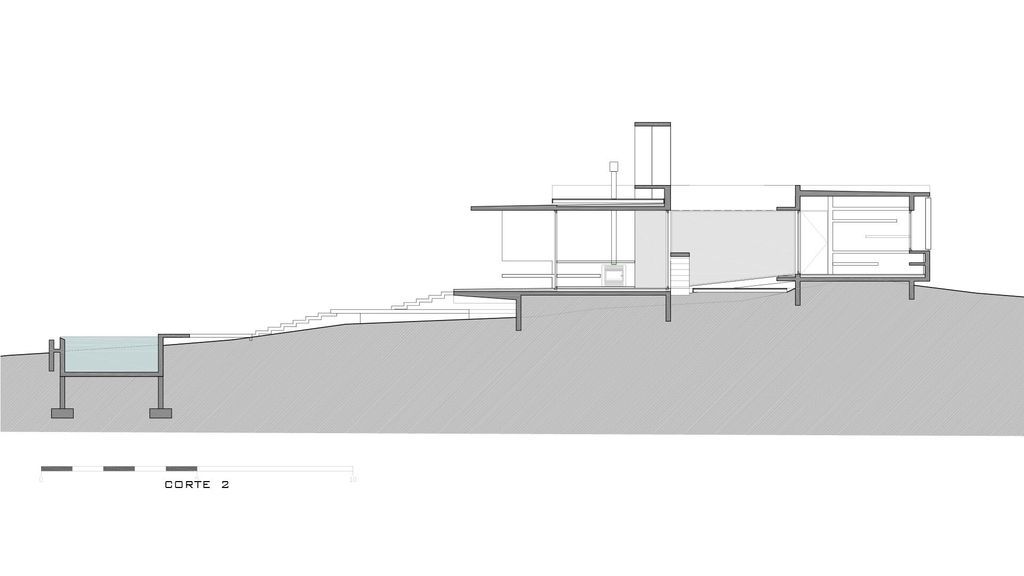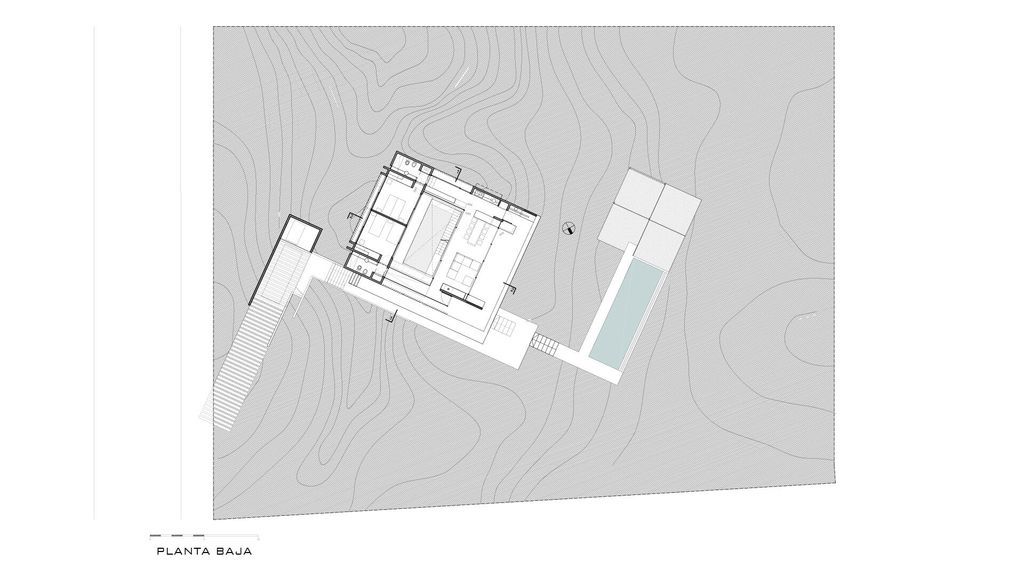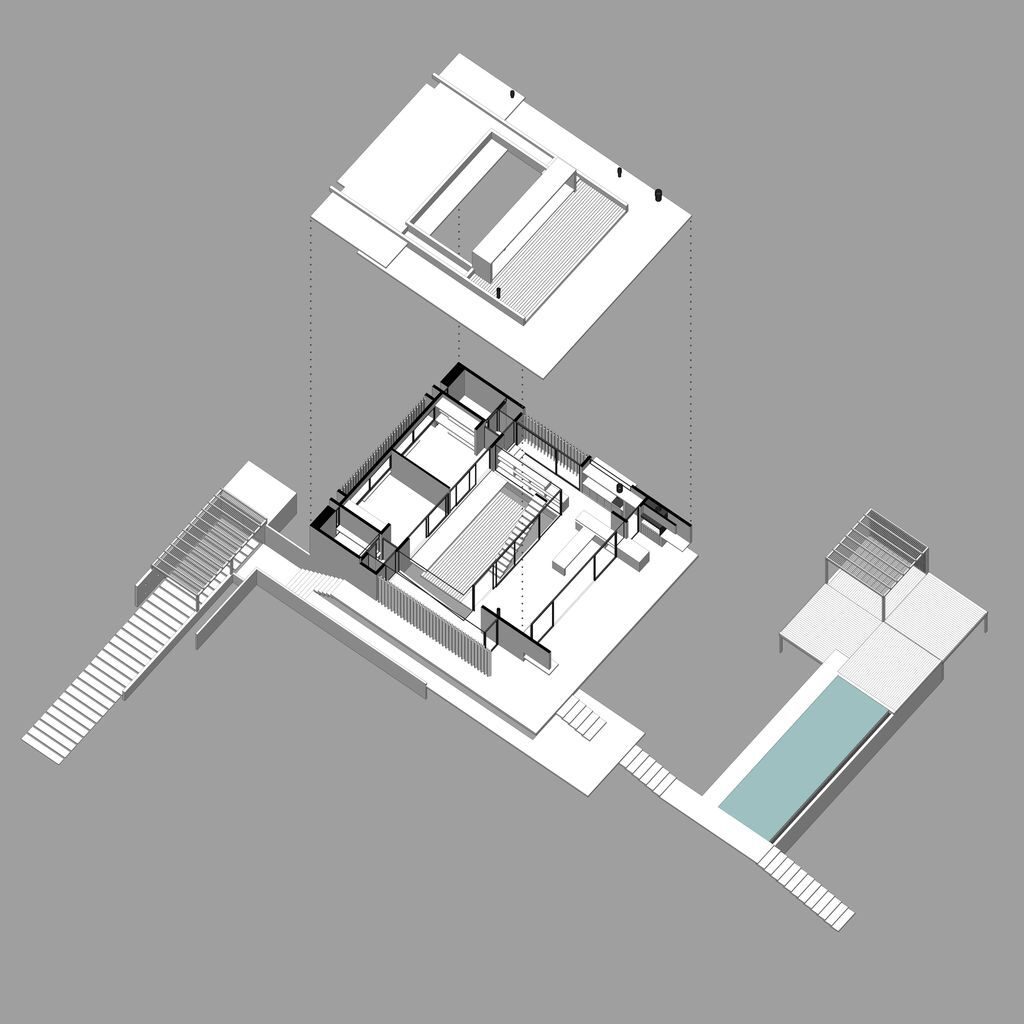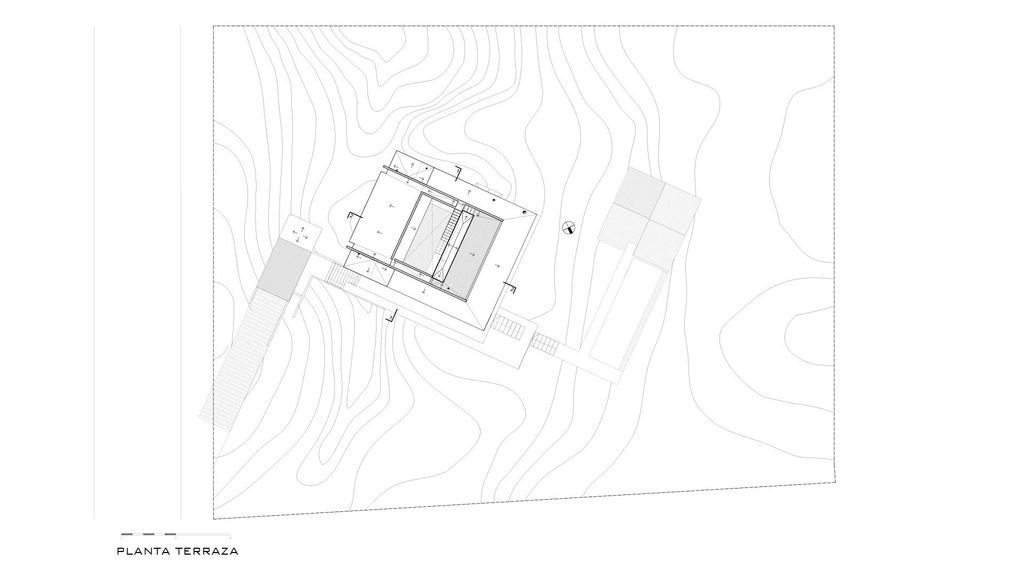 The Médanos House Gallery: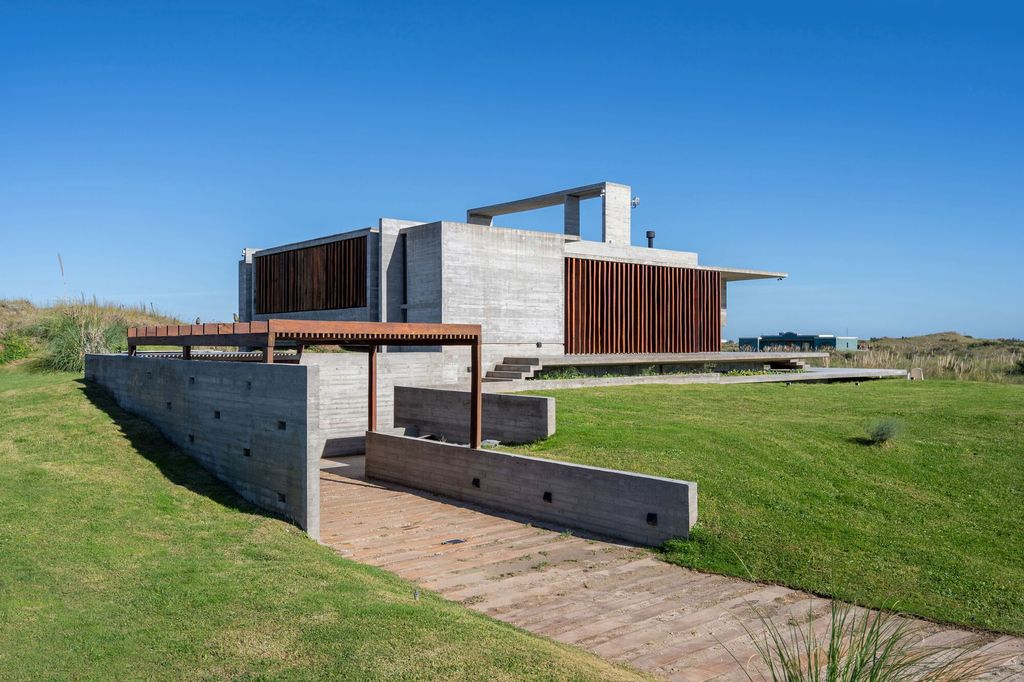 Text by the Architects: At km 427 of Provincial Route No. 11, 10 km south of Villa Gesell and only 3 km from the Mar Azul forest, lies El Salvaje, a venture of maritime land, environmentally sustainable both for its low population density and the conditions established by its regulations in relation to environmental care. The regulations determine that all constructions respect the topography, vegetation, and fauna of the place: geography where the horizontality of the pampas plain is cut by the presence of sand dune cords, fixed by grasslands, which run perpendicular to the coast until they disappear into immense beaches.
Photo credit: Hernán de Almeida | Source: Besonias Almeida Arquitectos
For more information about this project; please contact the Architecture firm :
– Add: Martín Fierro 2900, B1713 Villa Udaondo, Provincia de Buenos Aires, Argentina
– Tel: +54 11 6009-2715
– Email: info@besoniasalmeida.com
More Projects in Argentina here:
---