Yorkville residence designed by Alan Nicholson Design Studio, located in the Northern California coastal hills and designed for two retired geo-physicists. The site chosen for expansive views and potential geologic locus. Also, the residence anchored on the North by a newly excavated rocky knoll. The design challenge was to interpret the solidity of the anchoring rock and the airiness of the broad Southern vistas. To resolve this challenge, a long cantilevered shed roof gathers and gives lightness to the structure, opening to the landscape and embracing the 270 degree view. In addition to this, concrete, rammed earth, glass, steel, wood and water are employed to enhance the connection between the building, and the surrounding landscape.
In a carefully choreographed entry sequence, the massive rammed earth entry walls part to reveal folded full height sixteen foot glazed walls enveloping central living, dining, and kitchen areas, with circulation following the layered earthen walls. To further integrate the house to its site, the North wall of the house floats in a 70 foot reflecting pool. The South terrace stepped to eliminate railings and provide a lower lap pool terrace. The owners' landscape intent is to restore indigenous, native meadows, with a small olive orchard and kitchen garden viewable from the house, and a few specimen plantings adjacent to the house.
In addition to this, the steel roof plane is supported with cast steel struts in a three dimensional cable truss system which is supported at the perimeter by the custom curtainwall glazing system and a composite steel vertical truss assembly. The underside of the roof is clad with Western Red Cedar, visually laid through the glazed curtainwall. Much of the lighting, both interior and exterior is custom designed and fabricated for this residence.
The Architecture Design Project Information: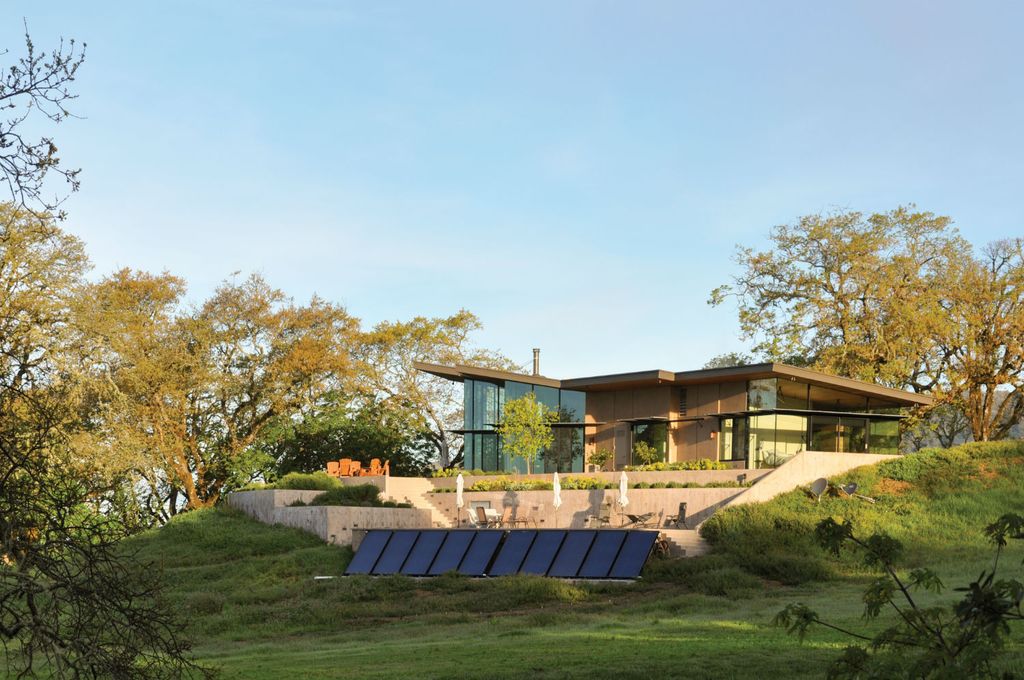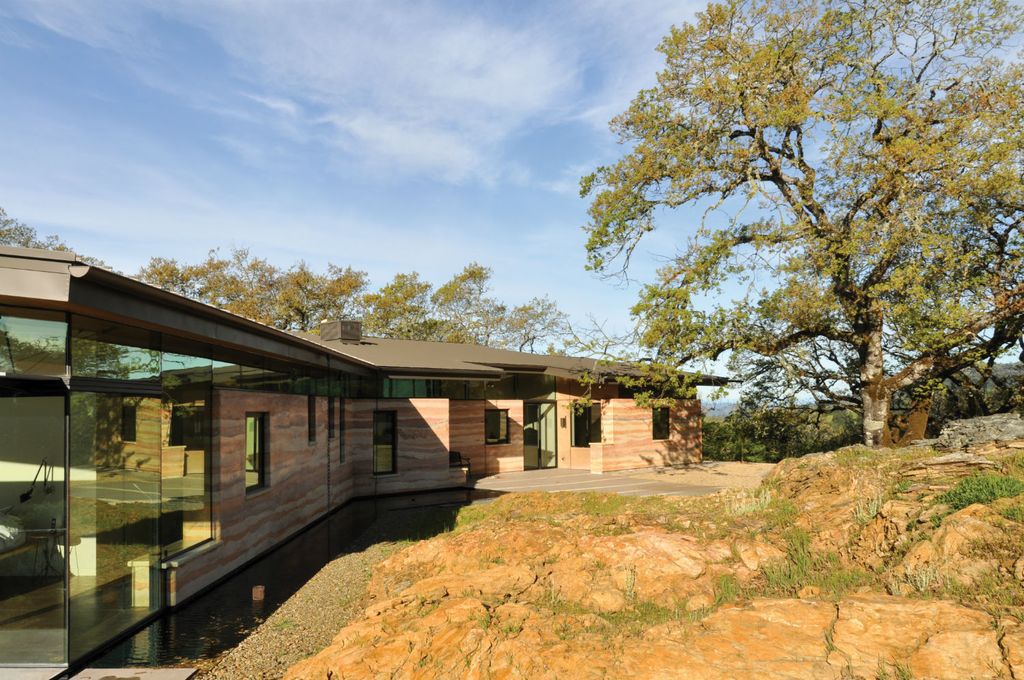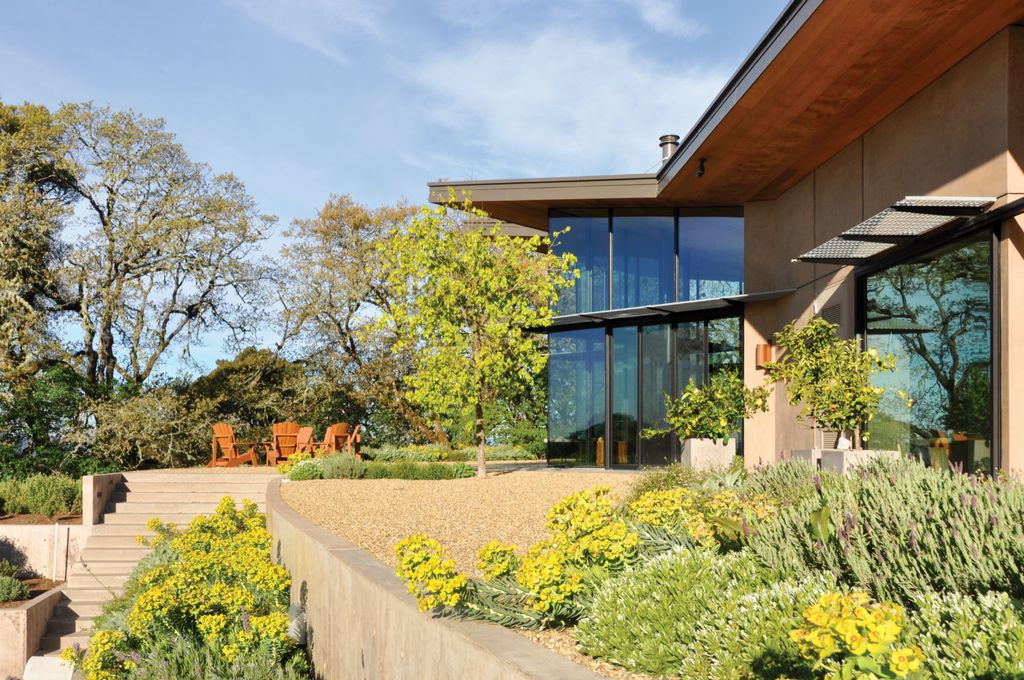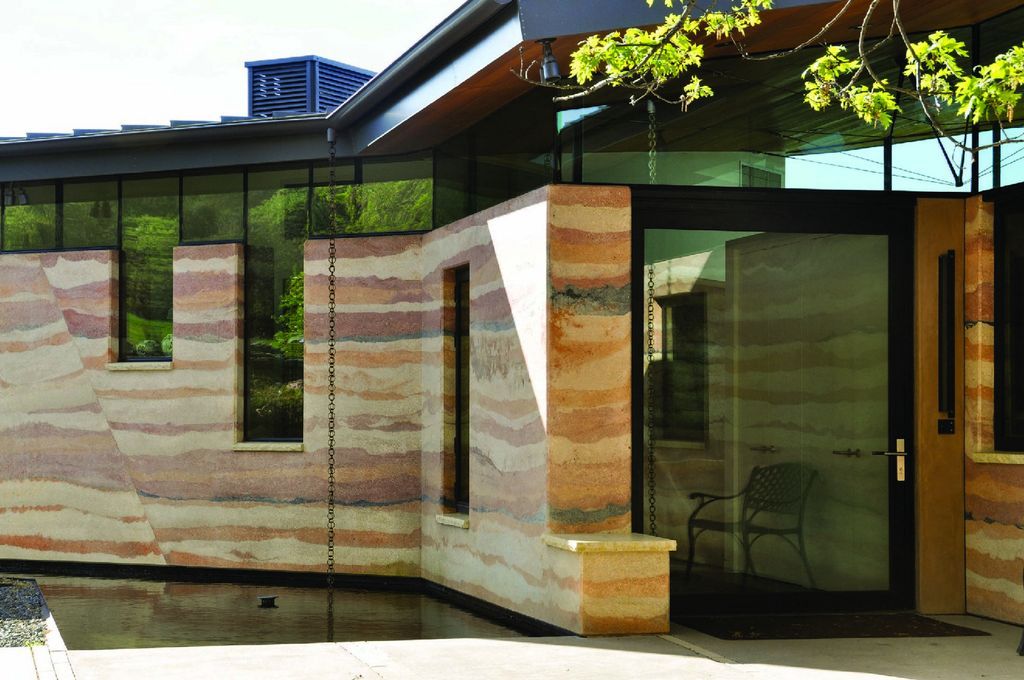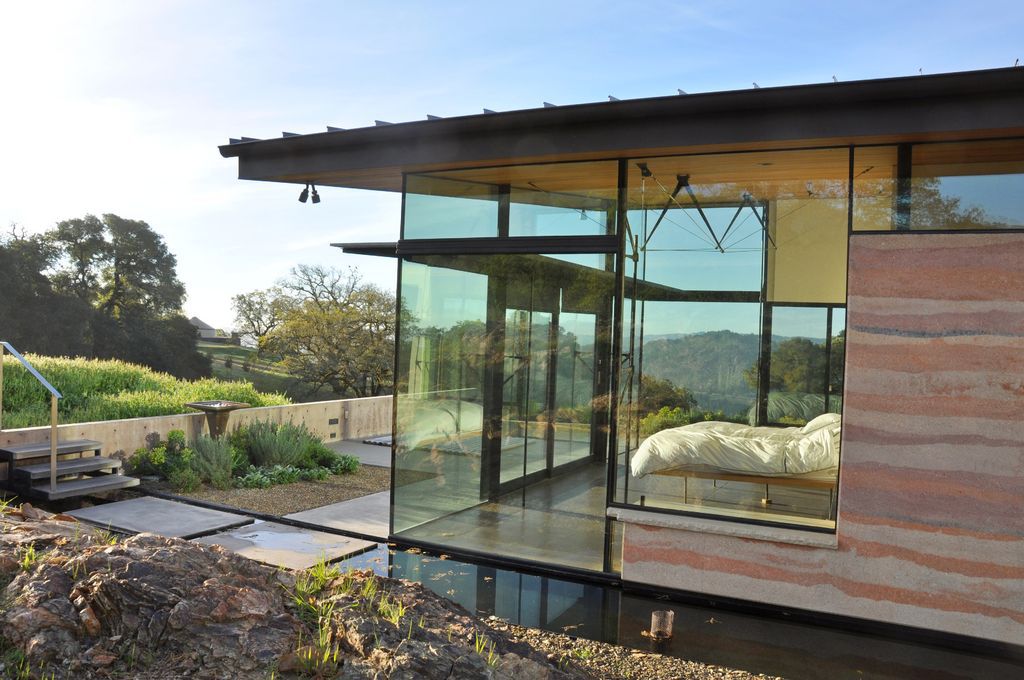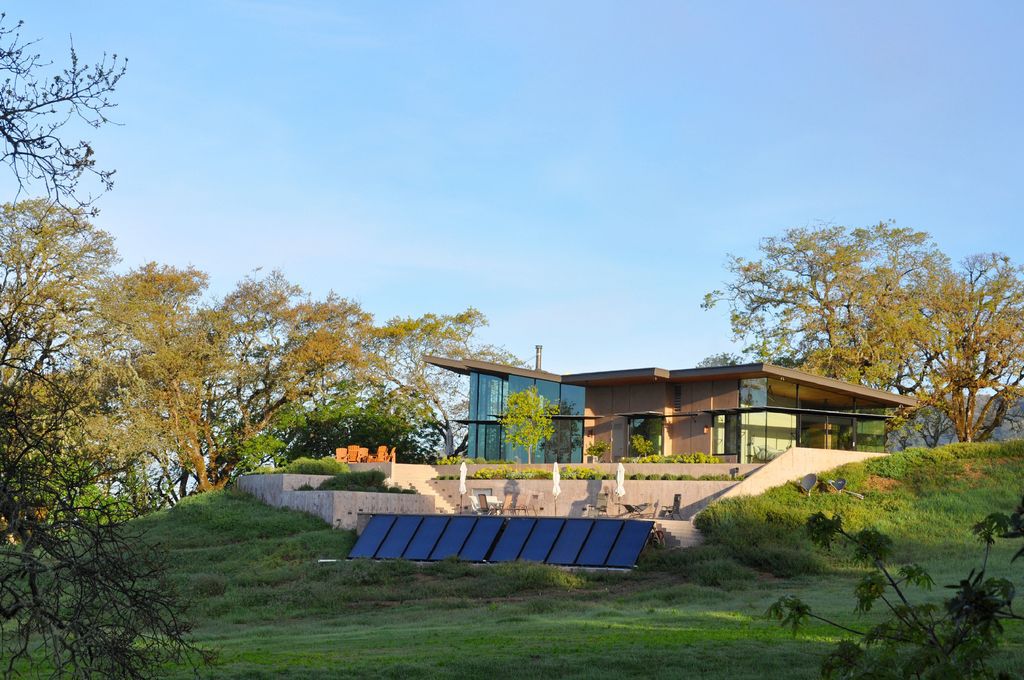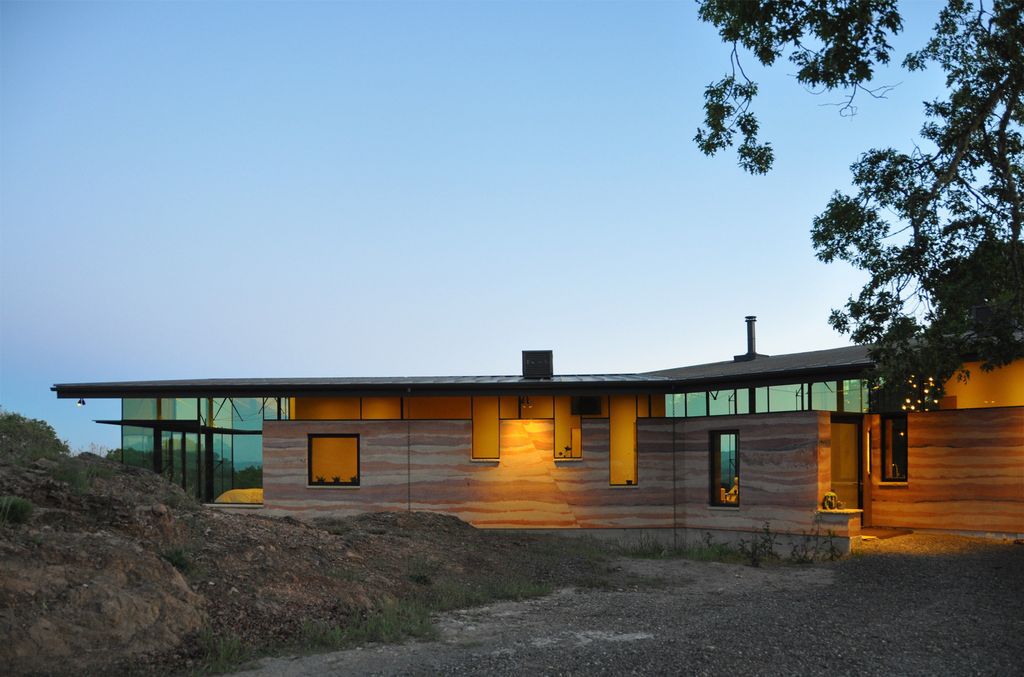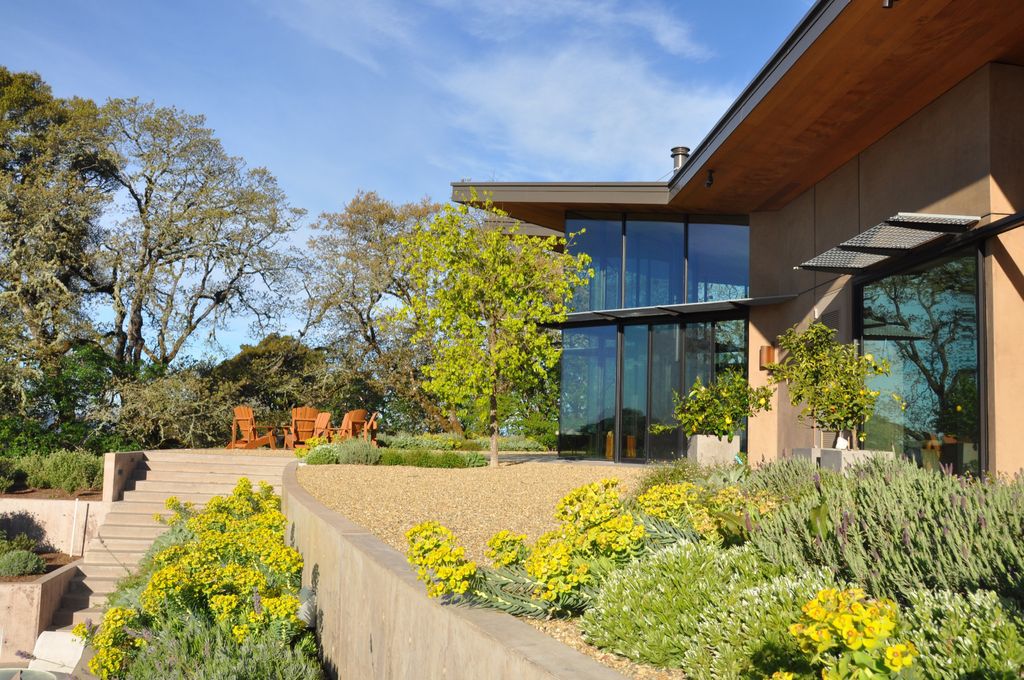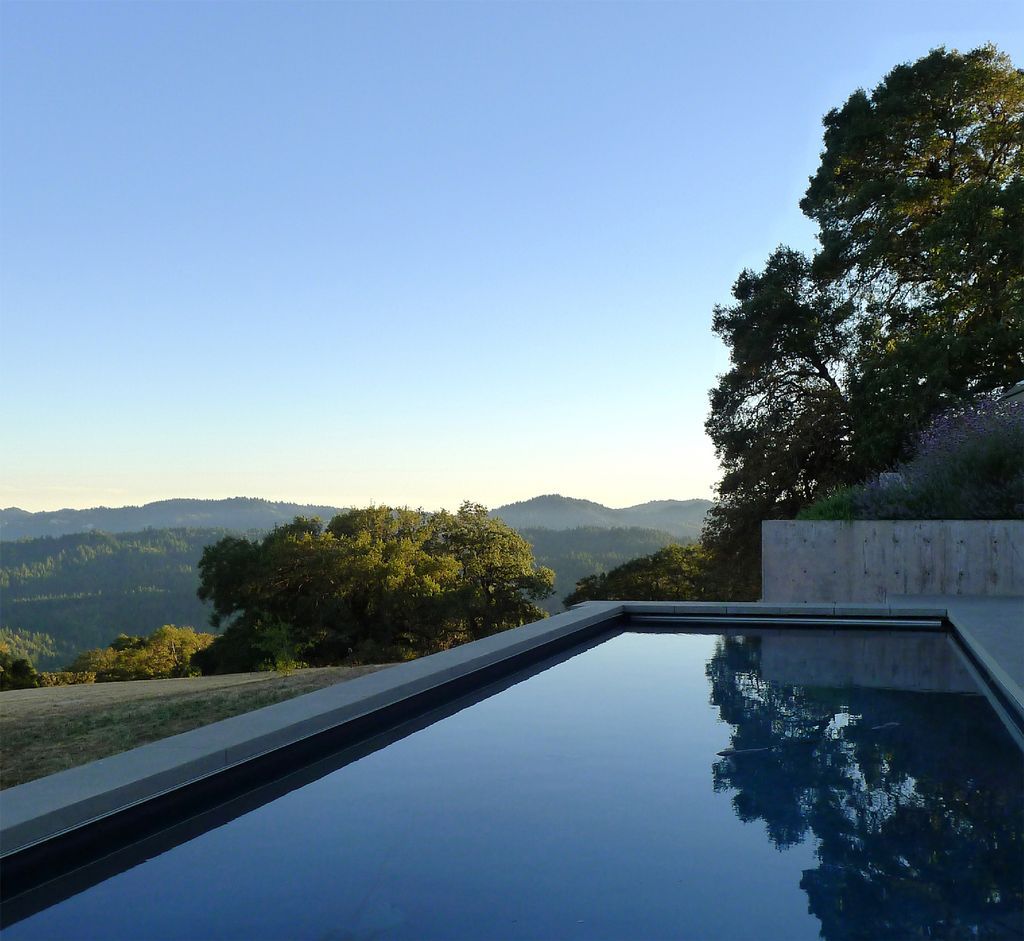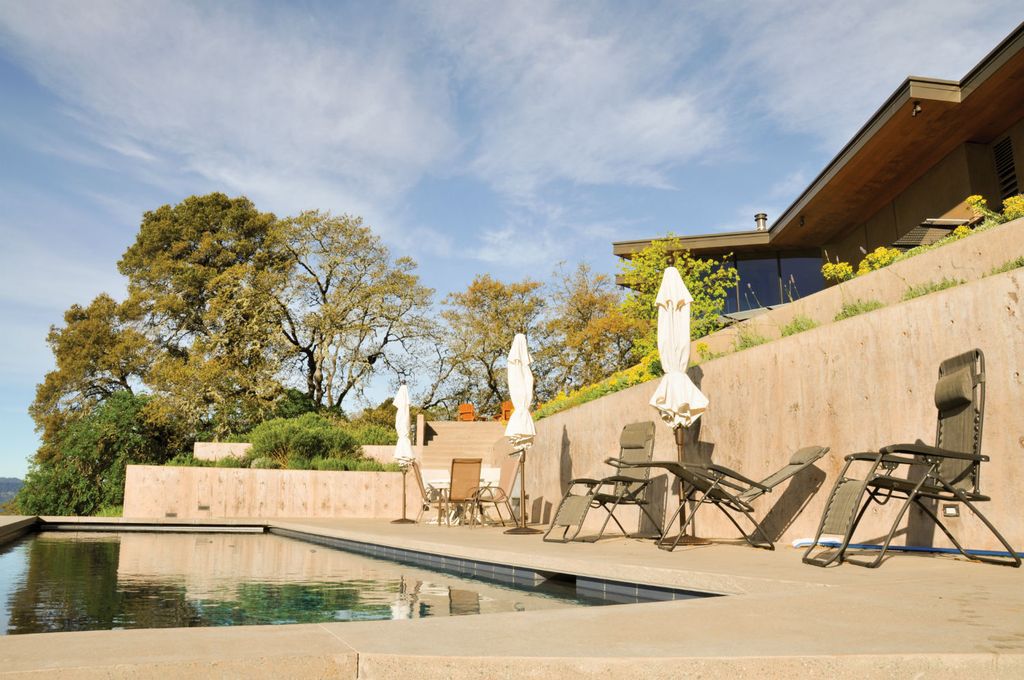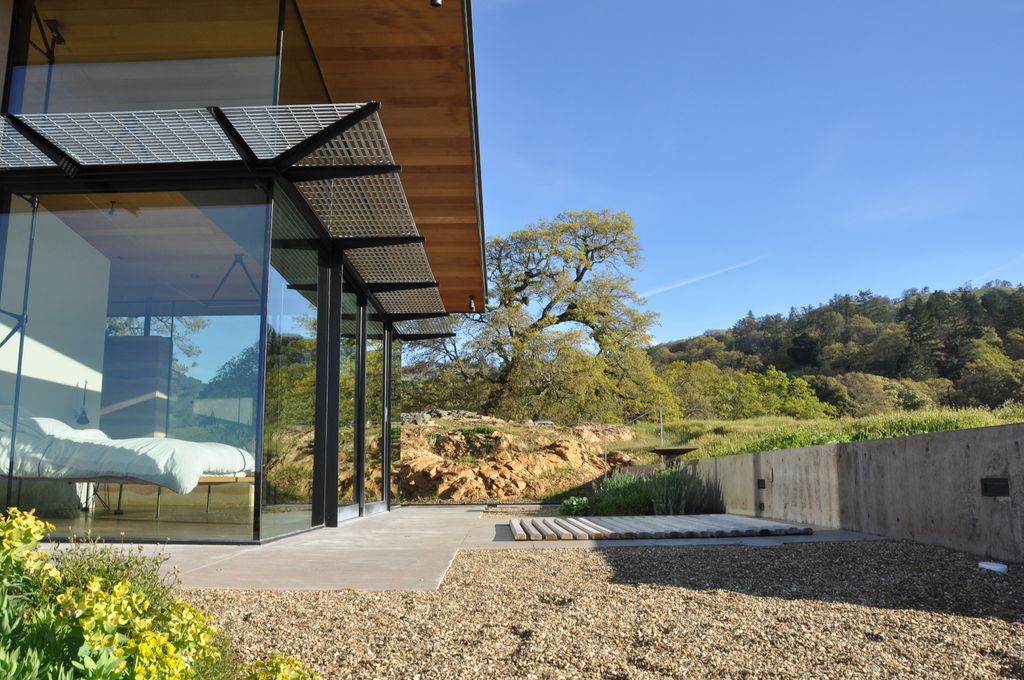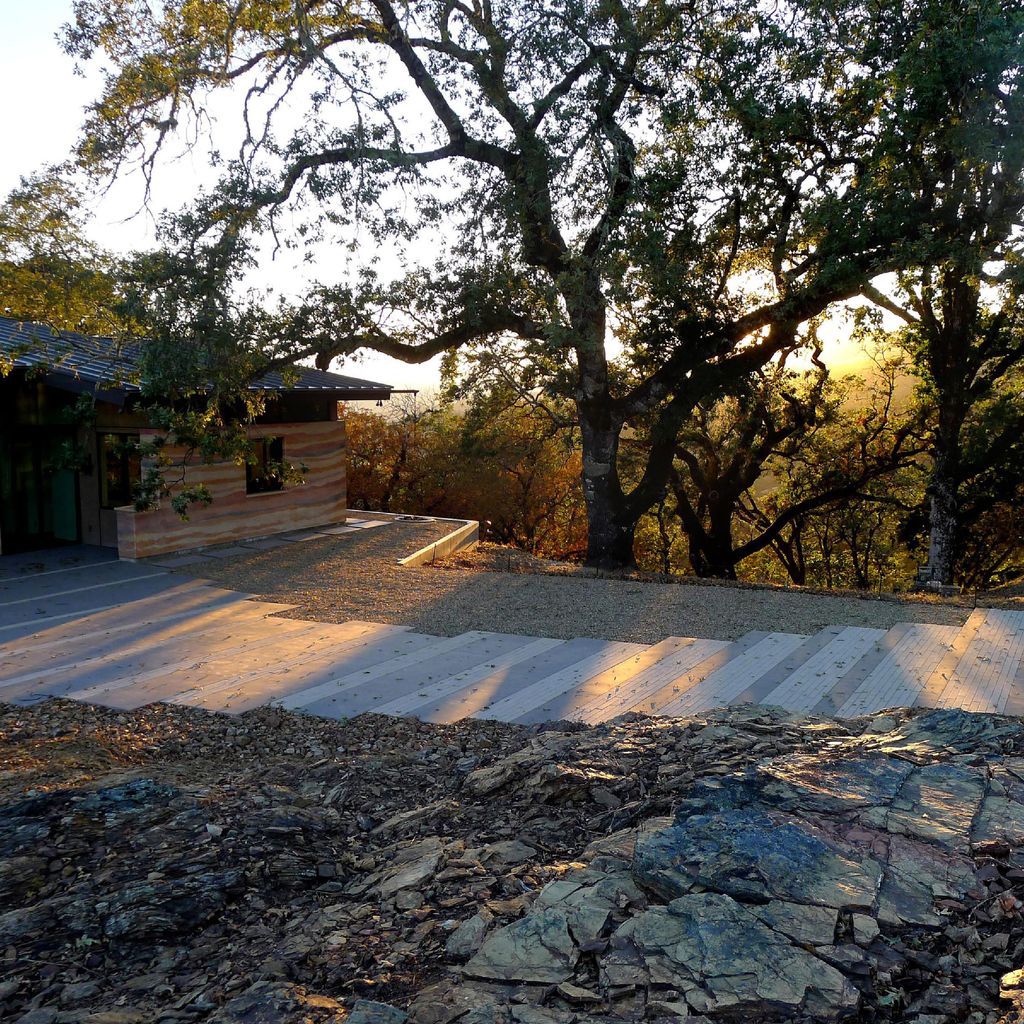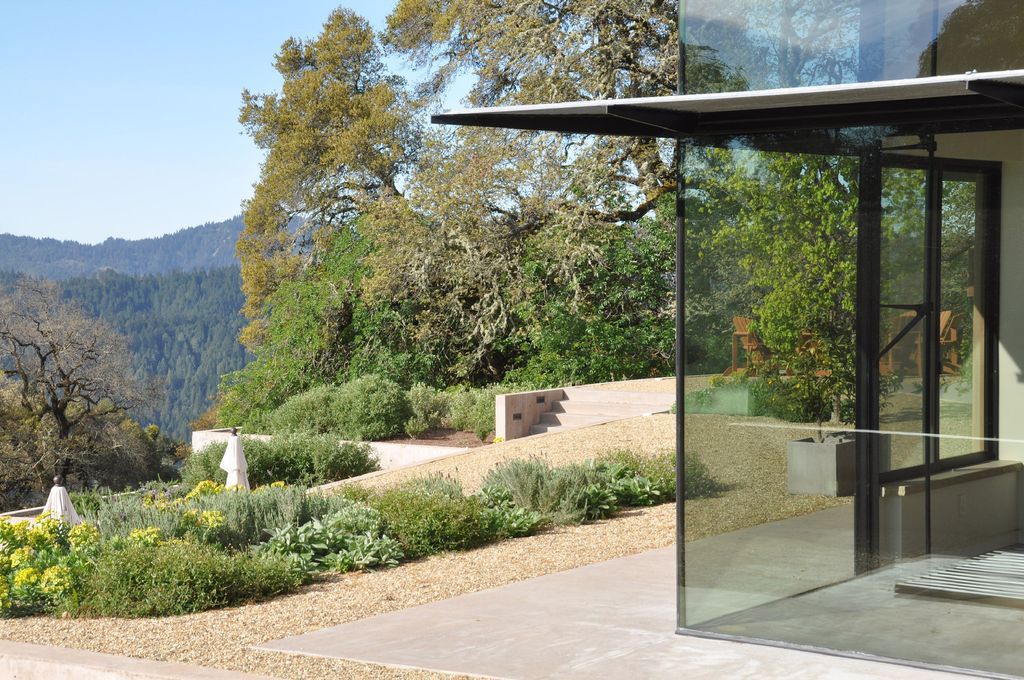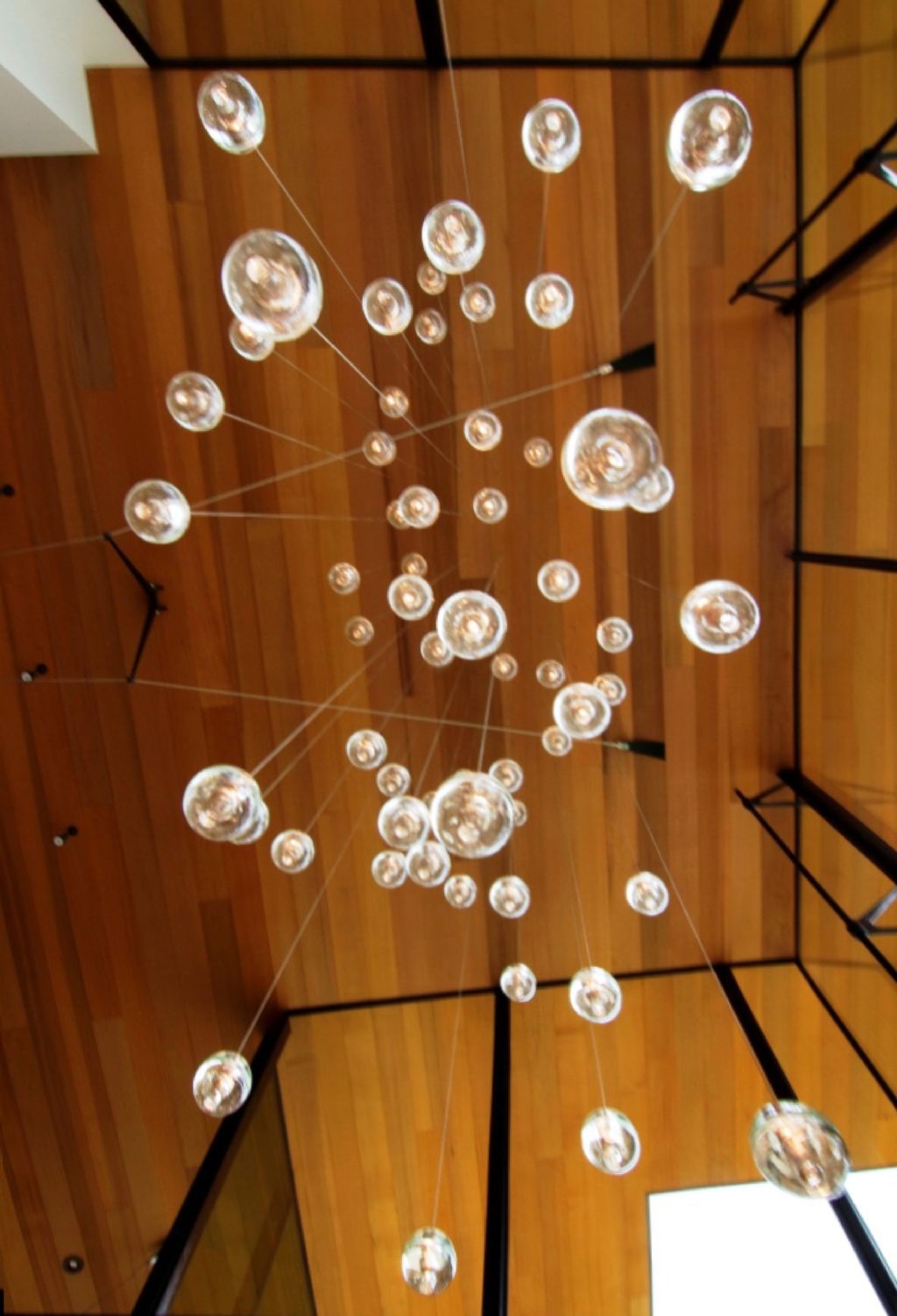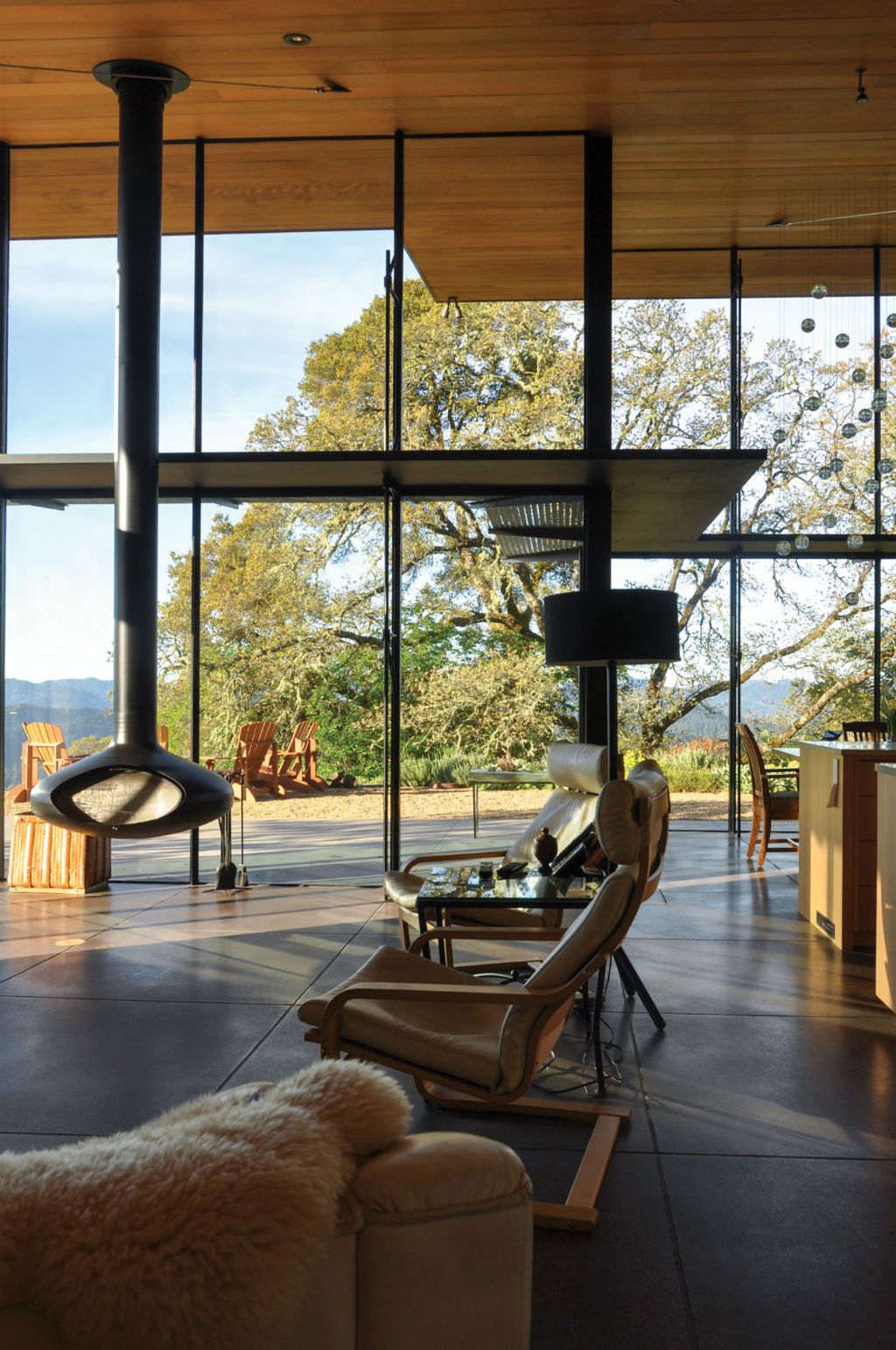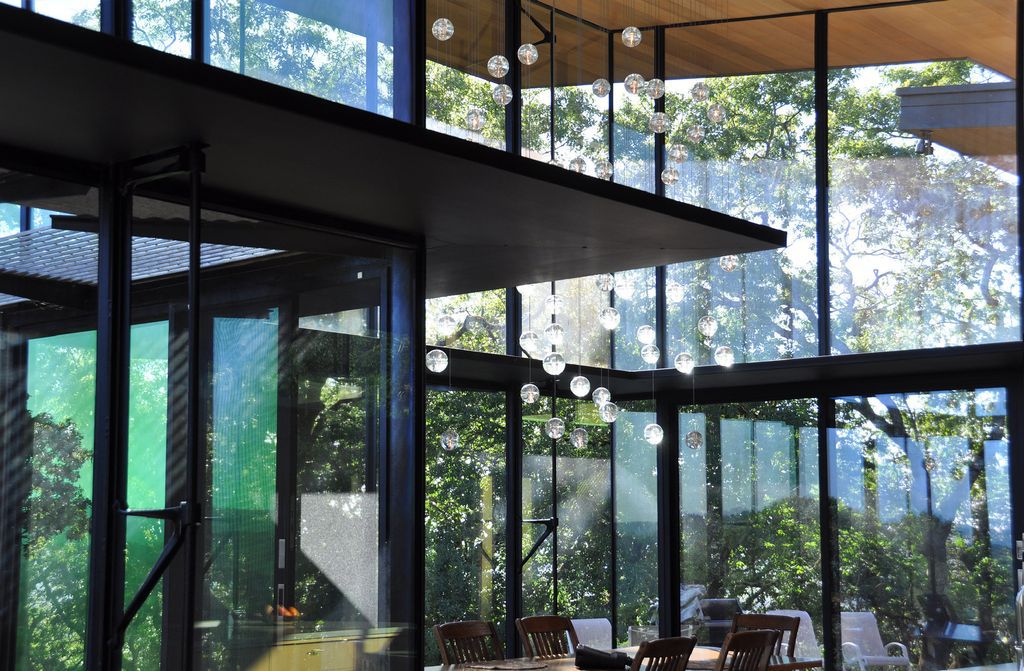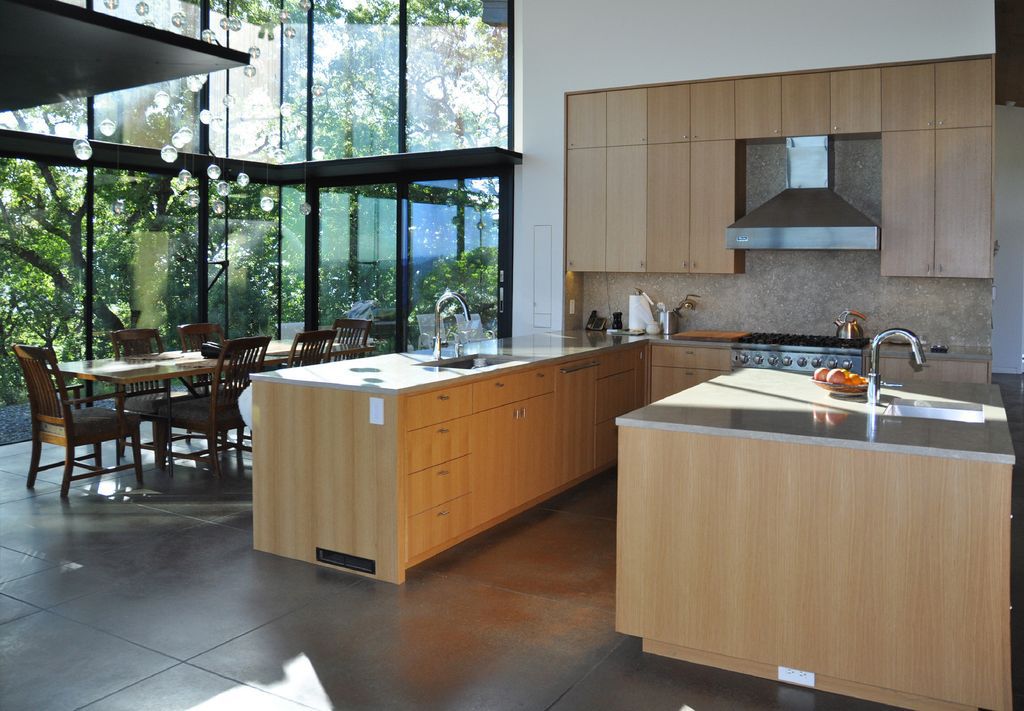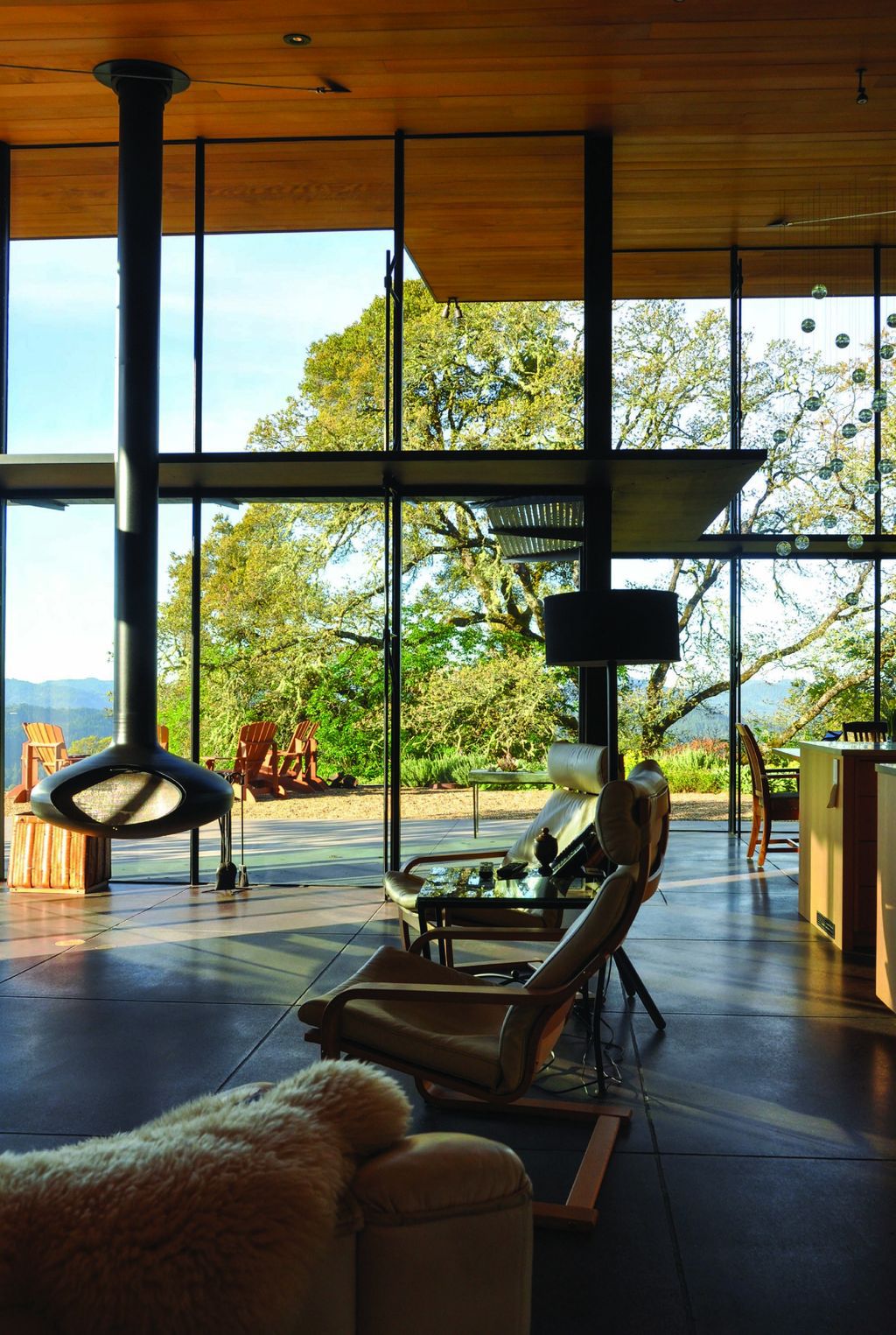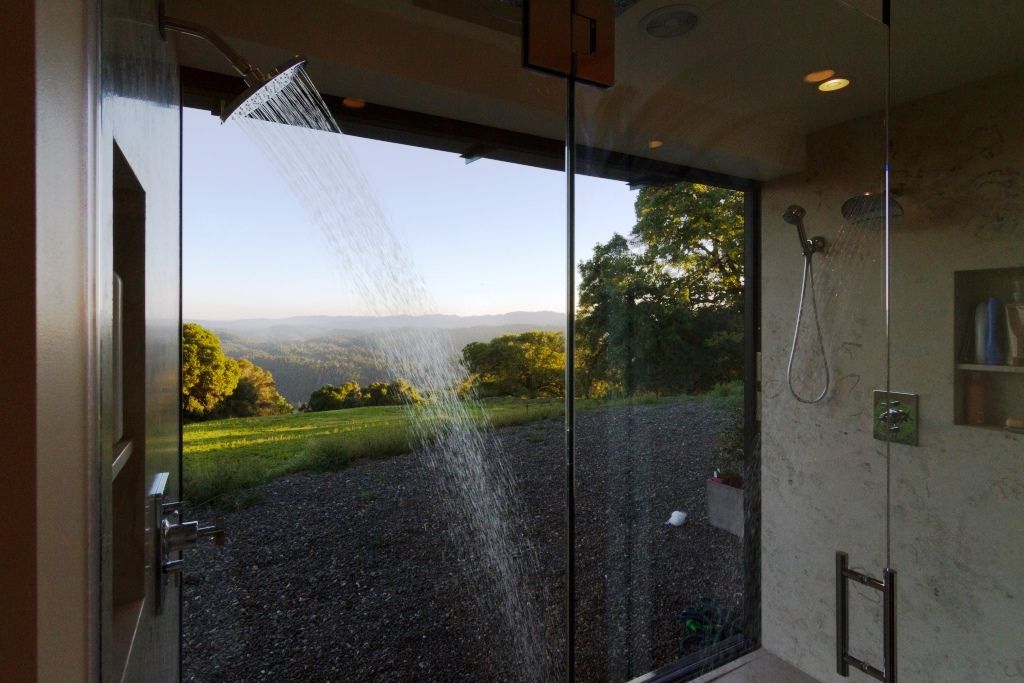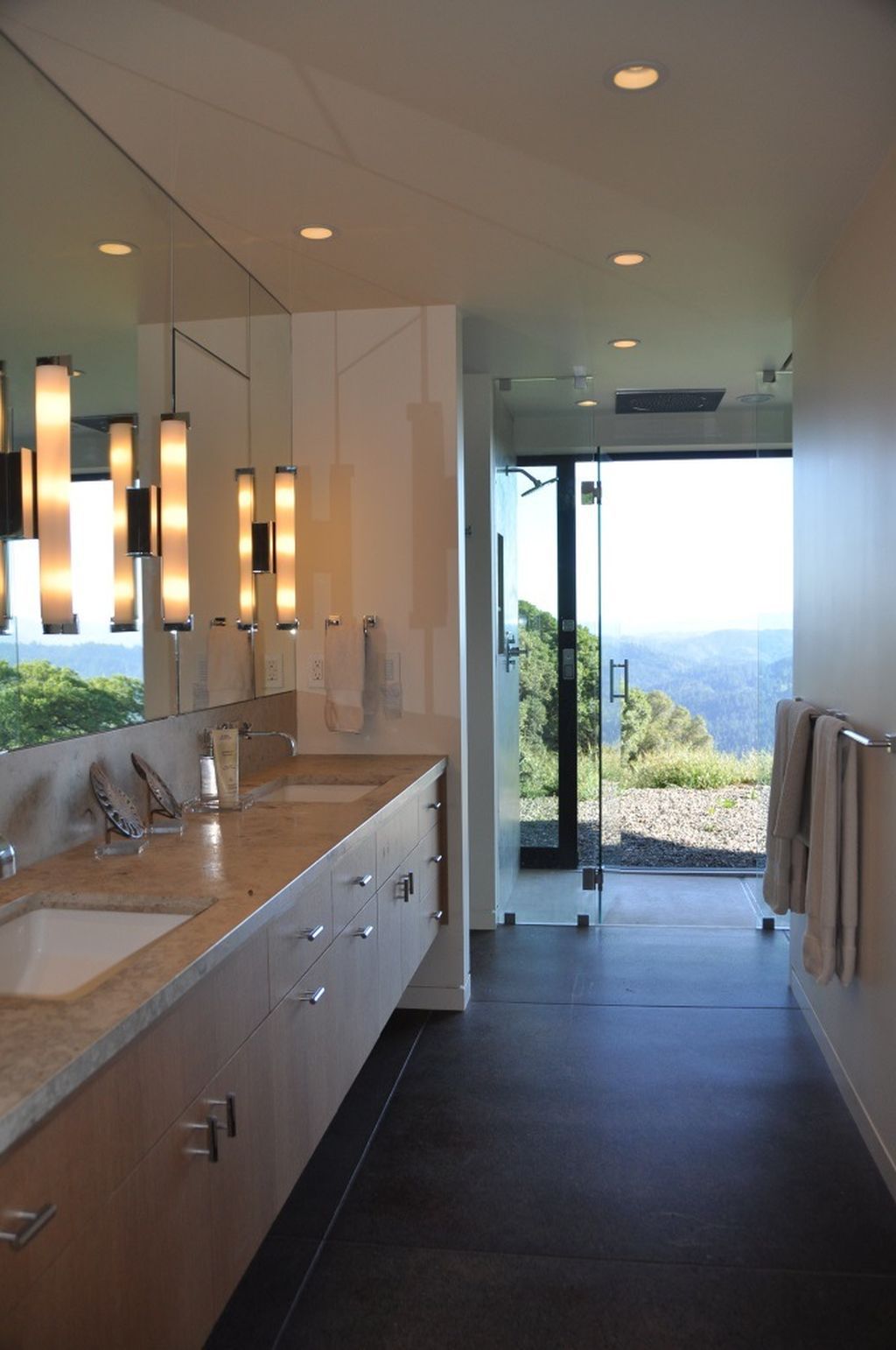 The Yorkville Residence Gallery:
Text by the Architects: Located in the northern California coastal hills and designed for two retired geo-physicists, the 2750 2ft. Residence conceived as a sheltering nest with wings to lift and water to anchor and reflect the earth and sky. Also, the cantilevered roof is supported by two internal utility columns to give an economy of the open structure. The house sited to wrap around an excavated rock knoll and follows the contours of the land and solar orientation. It is energy independent and efficient; incorporating active solar panel technologies for power and heating, and passive design for sustainable comfort.
Photo credit: Alan Nicholson| Source: Alan Nicholson Design Studio
For more information about this project; please contact the Architecture firm :
– Add: 3201 Mill Creek Rd, Ukiah, CA 95482, United States
– Tel: 1 707-972-8879
– Email: [email protected]
More Tour of Houses in United States here:
---