Date of Publishing:
Using artwork for the living room may not be the top idea when thinking about how to decorate a living room, but it really should be. So whether your living room layout is long, open-plan, or small, there are always a bunch of ways to include artwork in your space. Artworks include a variety of styles, colors and of course the price; you can completely apply them immediately depending on your condition and personality. Hopefully, the below 12 magnificent Living Room Ideas With Pictures will be valuable suggestions to give you the inspiration to create your own living room. Let's check it out!
1. Show Up The Scheme By Art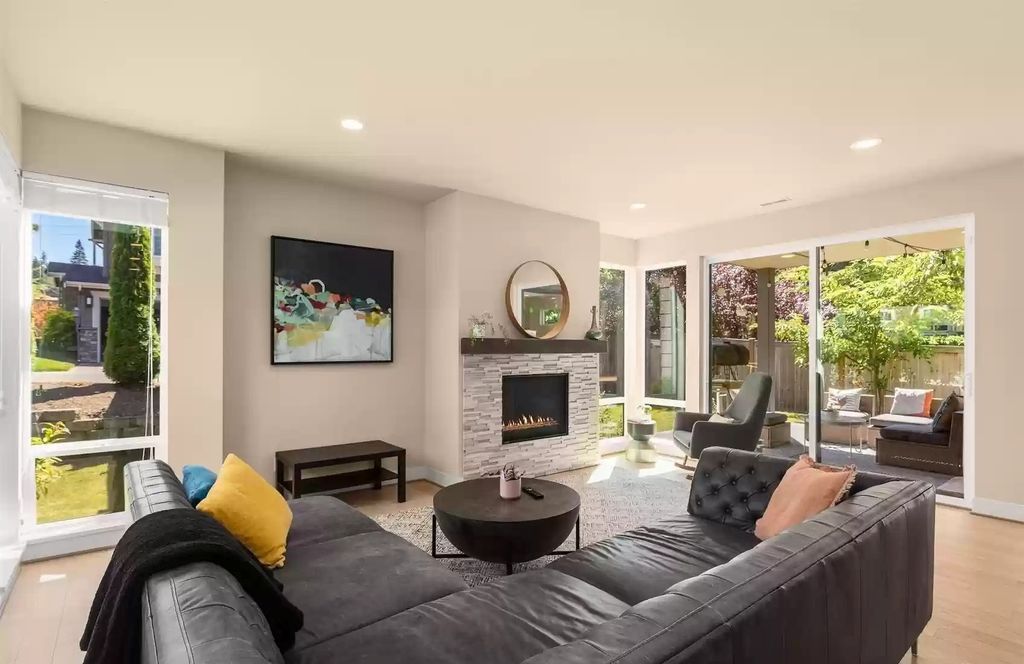 Starting with the artwork is the best way, although a bit cheating, to bring an instant focal point to your lovely room, as well as give you the immediate pallet. You totally base on hues used for artworks as an amazing suggestion to opt your interior and your living room design. Don't be afraid to let the pictures pave the way for you, this will give you endless inspiration. Beautiful Estate with Desirable Floor Plan in Kirkland Hits Market for $2.39M
2. Express Your Personal Preferences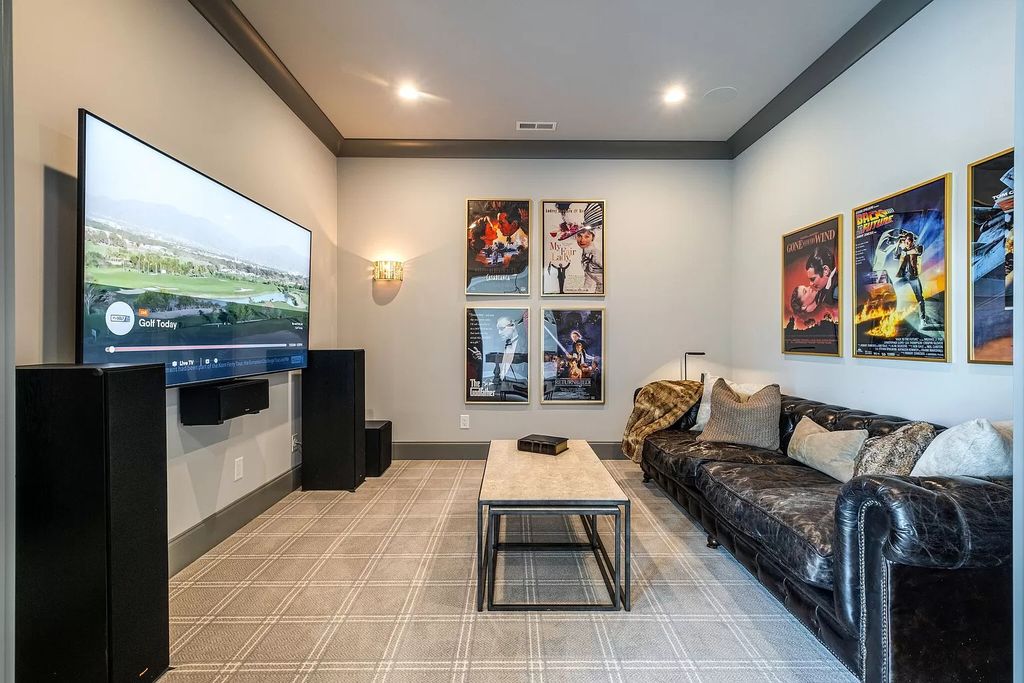 Personal stories or your hobbies are one of the most important elements to design a perfect accent space, whether it's the living room or any other space. Using your portrait, movie posters, or family member's photo is enough to create an indoor exhibition. Choosing the size of the photo frame, and curating the layout is completely up to your imagination. This $5.935M Spectacular Waterfront Home Commands Breathtaking Lake and Sunset Views in College Grove
3. Create Statement Of Your Living Room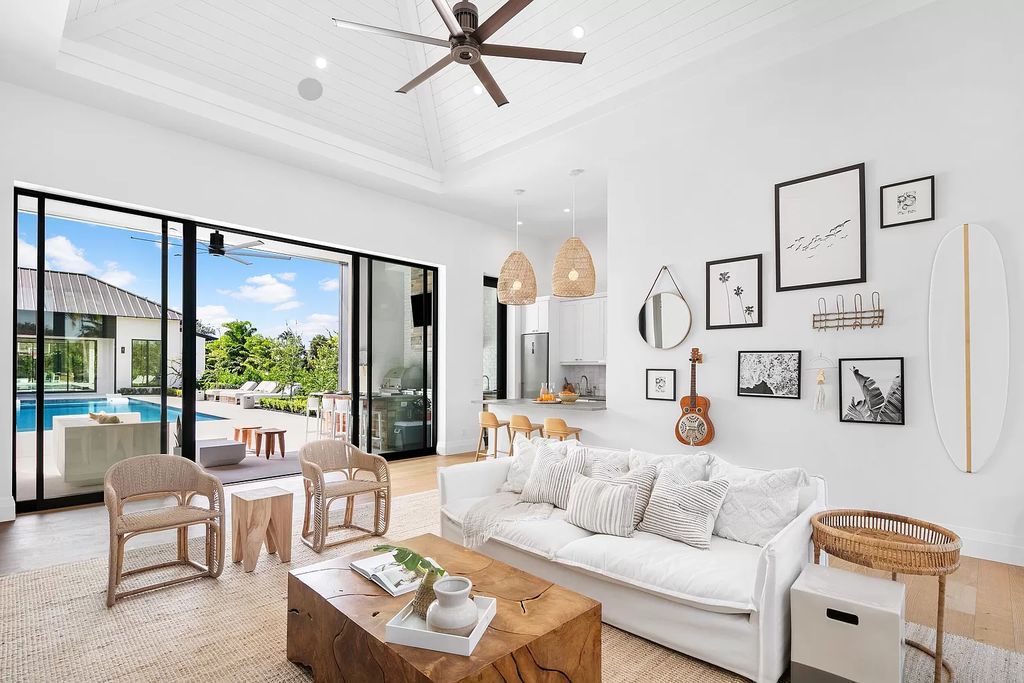 Pop up the focal point of your living room by displaying an oversized picture or combining small pictures for creating an art wall for the room. Try pairing the pictures of different sizes, different types with contrasting colors or tone sur tone with wall paint and interior pallet. You can also add unique decorations to achieve an eye-catching overall as the Living Room Ideas With Pictures above. An Impeccable New Contemporary Home in Delray Beach offered at $10,000,000
4. Do Not Leave Any Blank Space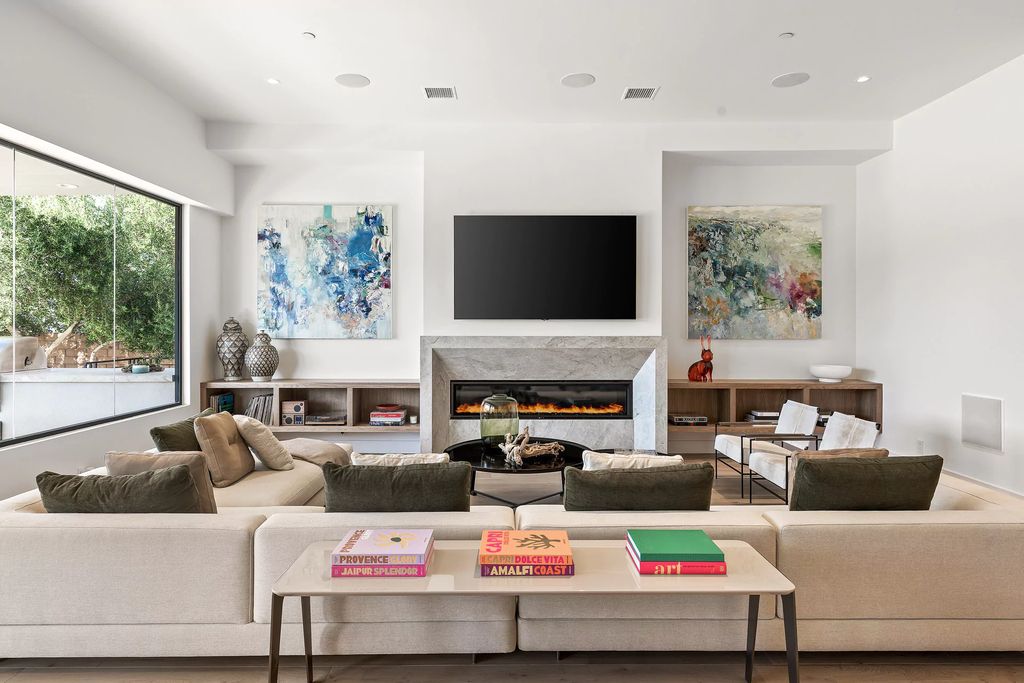 The fireplace is always considered the centerpiece of the living room as well as the family gathering spot. Therefore, there is no excuse for you to leave the space above the fireplaces empty. In addition to installing electronics, you can display art to fill these gaps. Let these masterpieces add depth and visual impact to the centerpiece as well as your entire living room. Dramatic Custom Masterpiece with Golf Course and Mountain Views and Sleek Timeless Finishes in Las Vegas Listing for $8,500,000
5. Style Shelves To Elevate Your Picture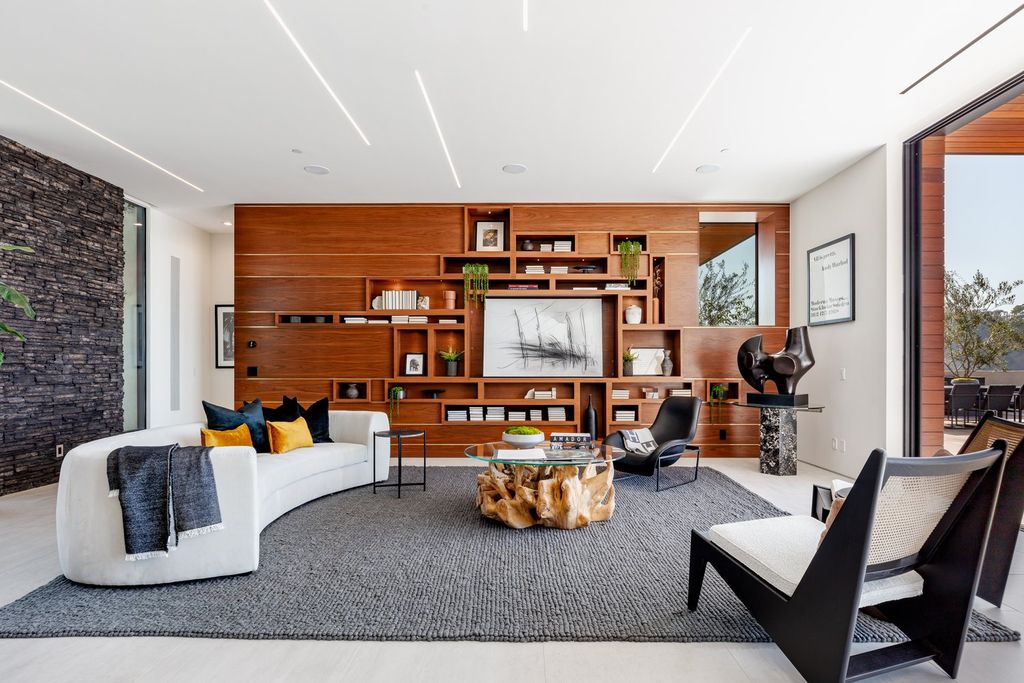 Even if you own the most beautiful, unique, and highest-value paintings, you cannot design the shelves as the cover and protection for your artworks in an eye-catching and the most optimal way, Your painting will quickly lose its original impact as it is supposed to be. Depending on the area of your living room, you can create shelves that have multiple functions, both to hang artwork and to display decorations or potted plants, as you can see in the example above. This Brand New $17,500,000 Sprawling Home in Beverly Hills Inspired by Nature and Centered in Tranquility
6. Pop Up Your Hallways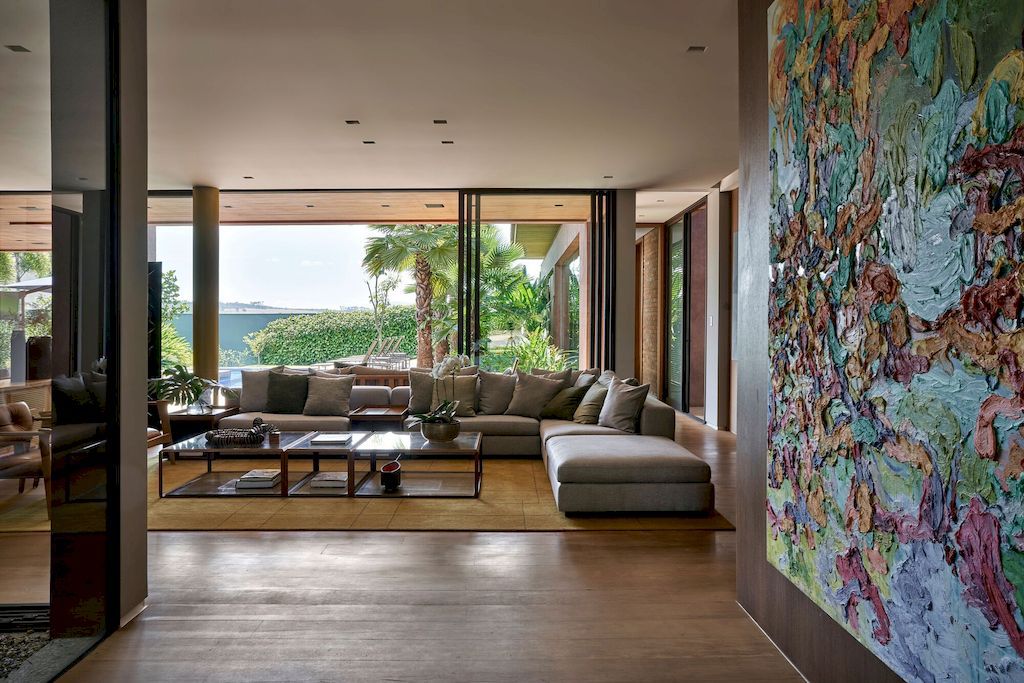 Many modern and luxurious homes with large areas today prefer to build a hallway leading to the living room. In order to highlight this hallway and turn it into a personal gallery, paintings and portraits and any other artworks of different sizes and colors are highly-recommended chosen to display. Your guests will have to linger continuously because it is impossible to avoid the attraction that this place brings. Passos House with Open Concept and Integrated Spaces by David Guerra
7. Install A Light In Your Art Space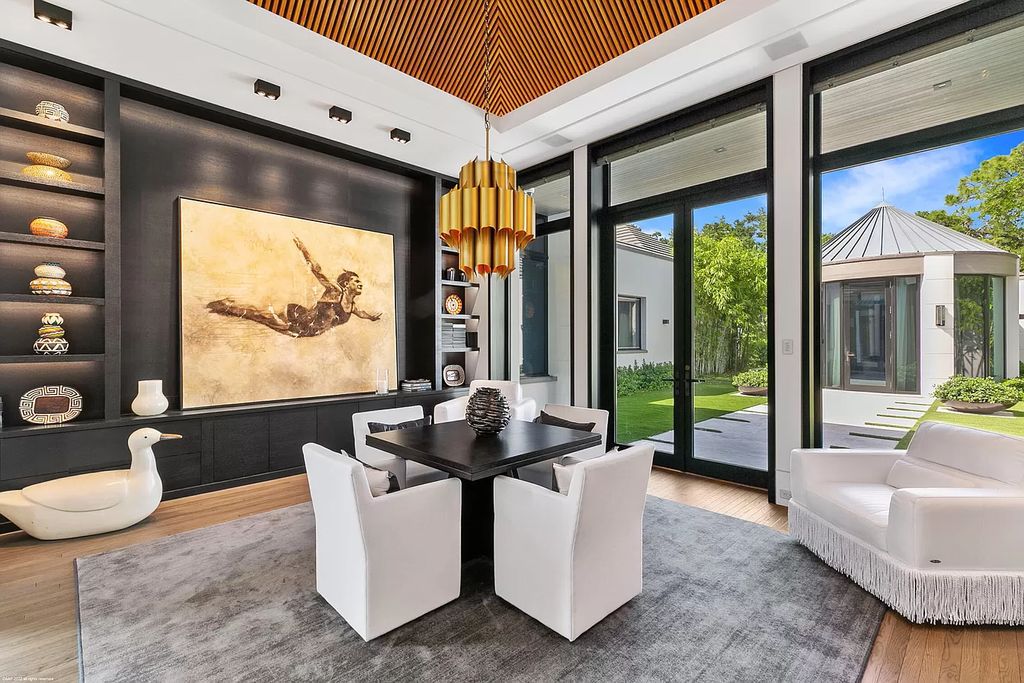 You really need to carefully consider how to treat your artworks once they're on display by installing the lighting around – a great way to make your masterpieces stand out. Lighting the paintings really brings double advantages, both showing the beauty of the paintings and reflecting the light back into the room. There is nothing better than family gatherings in such an attractive and cozy space. This $55,000,000 Jupiter Signature Mansion is Truly One of the Finest Properties in The Northern Palm Beaches
8. Puzzle Your Picture Frames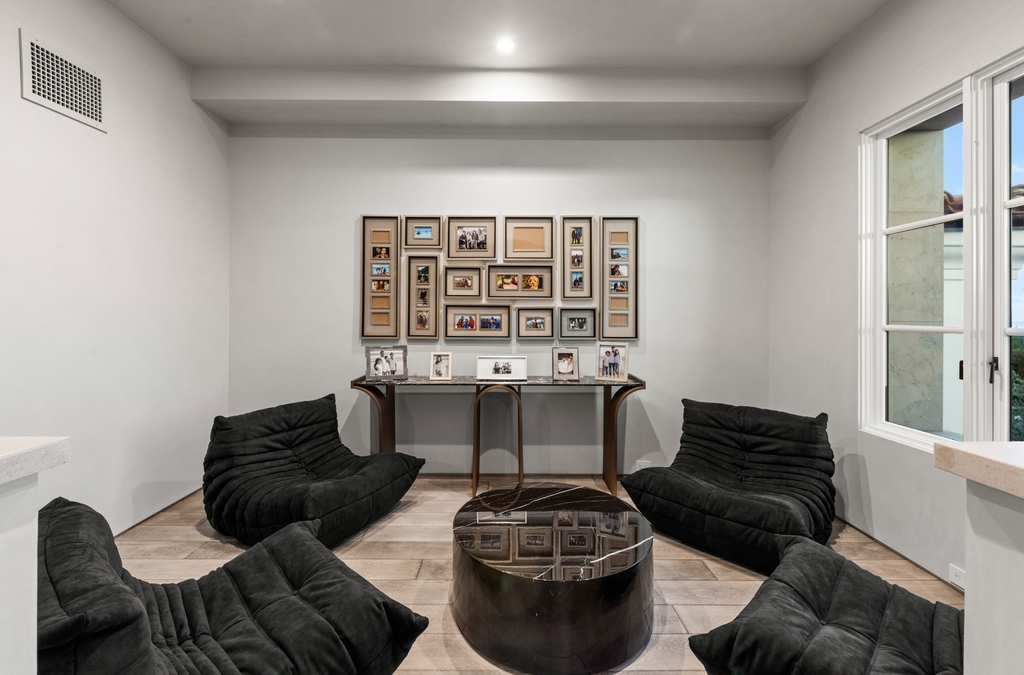 Approach another way to create a gallery in your Living Room Ideas With Pictures. You all played puzzle games when you were little and all loved them, right? Try a little out of the way and take that game to a more advanced version. Set up your pictures into a real version of the puzzle game thanks to its frame. You will be surprised by the results you get. You can add a long shelf or make a protruding ledge to have more display space for elegant art and accessories. This $16,995,000 Custom Home in Newport Beach Showcases Unparalleled Luxury Living
9. Renovate A Small Room
People are always persuaded that they should only blend small-sized paintings to decorate their small living room. But they were wrong. Don't let any inherent fears or thoughts stop you from filling your living room. Even the use of large pictures for small spaces like in the above Living Room Ideas With Pictures makes the overall room much more spacious. This $7,485,000 Hillsborough Home is Architectural Icon of the West Coast Gilded Age
10. Try Black And White Arts For Timeless Feel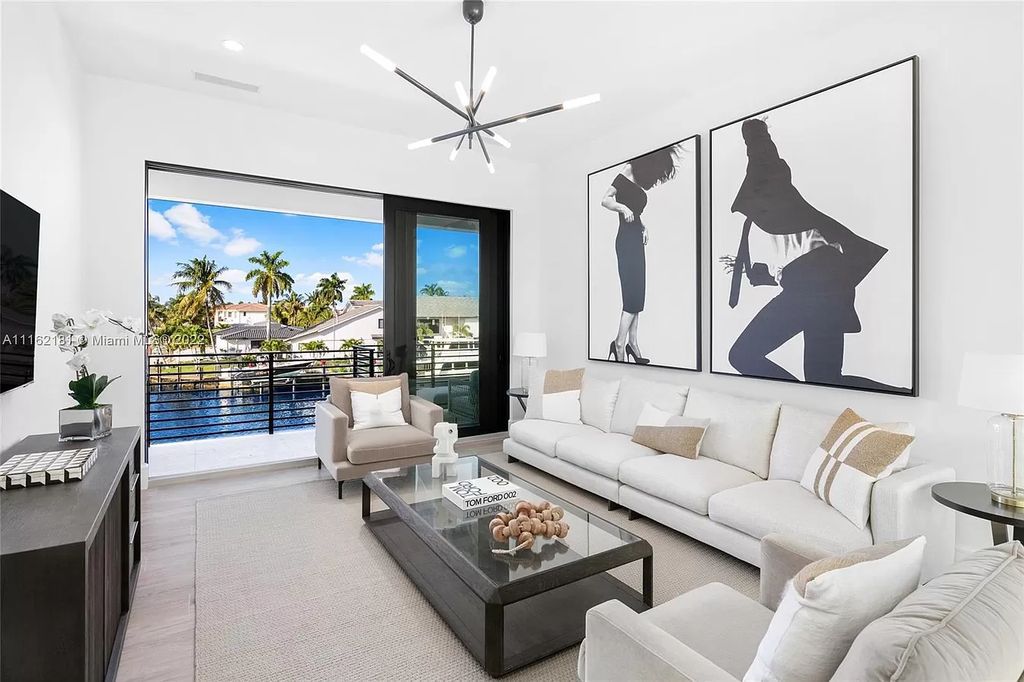 Apply black and white pictures to your living room is not such a bad idea. Unlike paintings with a variety of colors, black and white paintings often tend to be minimalist, bringing a more liberal, modern and innovative feeling concurrently. Pair large black and white paintings behind a creamy white sofa as centerpieces are the perfect combo. This $6,850,000 Brand New Modern Home in Lighthouse Point is A Truly Tropical and Tranquil Paradise
11. Showcase Other Material As Artwork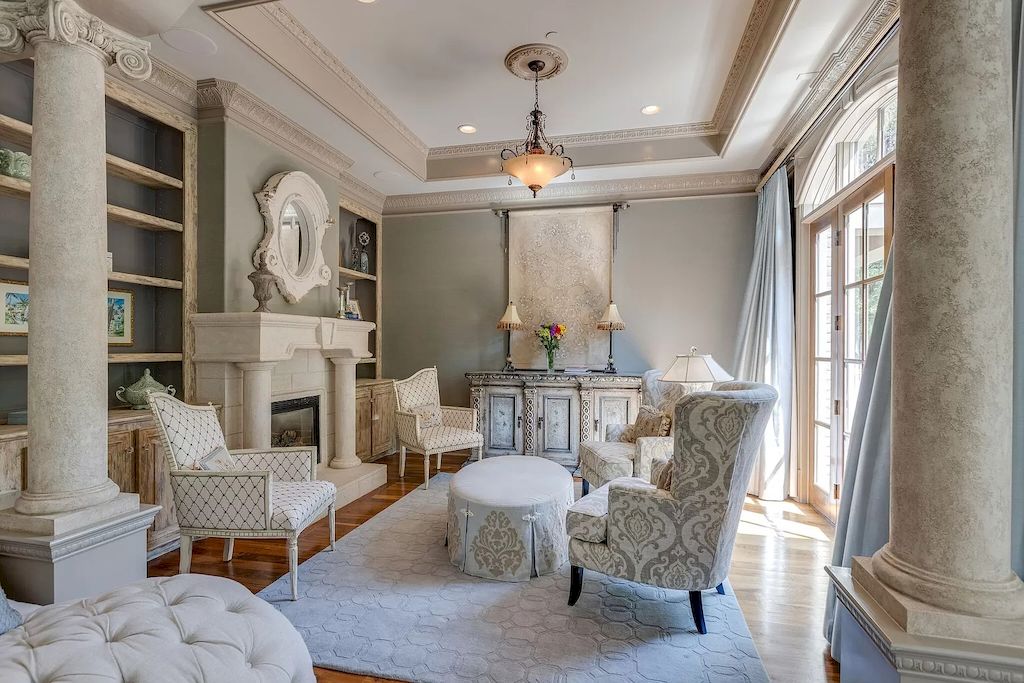 A wall hanging or tapestry for the living room can add a pop of color and pattern as well as express the nature of the homeowner. You may consider the visual effect while vintage scares or other textiles are framed and hung on the wall as stylized pictures. Such an interesting variation of works of art with full of femininity and charm! Exclusive Gated Estate in Tennessee with Stunning Details Hits Market for $7,100,000
12. Save A Place For Mural Paintings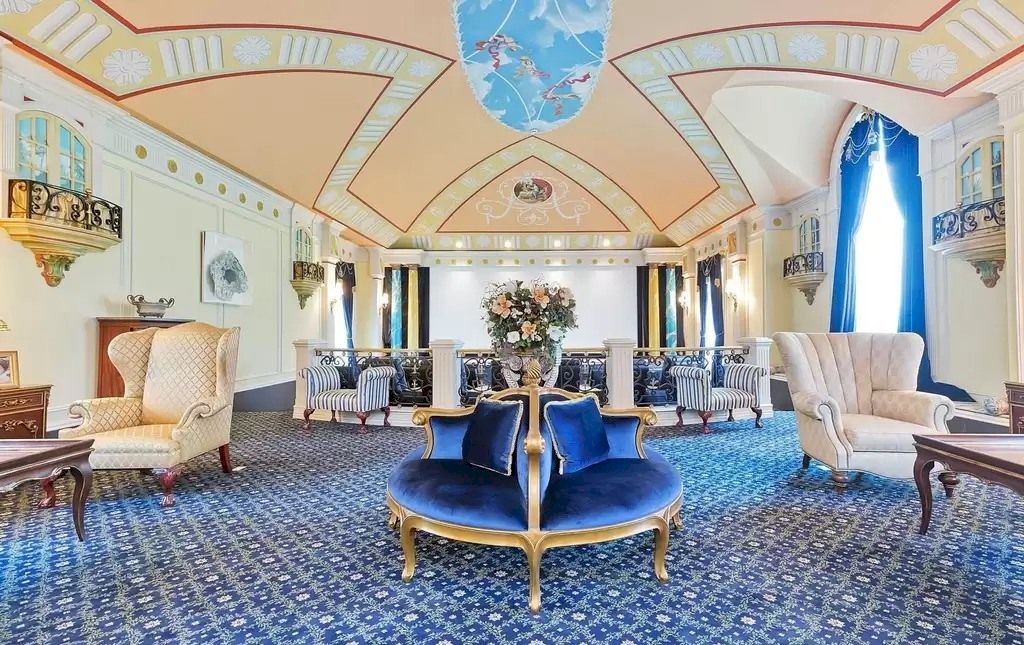 A mural is defined as a work of art that is painted or applied directly on a wall, ceiling, or other permanent surfaces. Mural paintings are having a moment in housing designs in recent years for the intriguing and subtle it brings. Many murals are now available and designated as wallpapers, making them easier to use and replace. Bridge House Nestled in Nature in Los Angeles by Dan Brunn Architecture
The works of art are the mirror that reflects your personality and who you are. The paintings you choose are also the fastest way to help you determine the arrangement and layout of your dream living room. You can brainstorm a sophisticated living room with beautifully accented murals, wallpaper, or other artwork. For more living room design ideas, you may refer to 17 Living Room Designs Simple To Change The Design Style to learn more combinations between interiors and accessories for a space.
More Ideas For Living Room:
---
Thousand of high quality images of Living room and more you can see at Livingroom Gallery.