Date of Publishing:
An der Achalm Villa designed by Alexander Brenner Architects is a stunning luxurious project which combines of the white horizontal cubes. This home located in Reutlingen, Germany and offers magnificent views to the valley and to the slopes on the opposite side. Also, one can even see the Schönberg Tower, which was built according to plans by Theodor Fischer in 1905 at the Albtrauf in the neighbouring town of Pfullingen. The powerful appearance of the tower with two white soaring vertical sections partly inspired the basic idea for the residence. The white cubes of the "Haus an der Achalm" were, however, turned through 90 degrees and thus turned into a celebration of the horizontal.
Besides, together with the outdoor stairs, it makes a stand against the rhythm of the topography and emphasises the entrance to the house. All secondary functions accommodated on the entrance level. The rooms for guests are located on the eastern side. While, residents and guests reach the spa area by walking west past the secondary rooms and the office. A mostly roofed loggia is located in front of the spa, which directly adjoins the sun terrace and the pool. Also, all rooms used for daily life are located on the top level.
The projecting Eastern wing facing the valley accommodates the private areas such as bedrooms, walk-in closets, dressing room and bathroom. The laundry and utility room located here reduces the distances covered. In addition to this, the hall with a void and a staircase connects this part of the building with the kitchen and dining area in the Western section. The complete corner of the adjoining living room opens up towards the terrace. Also, just as the living room forms an introverted, enclosed space on the Northern side.
The Architecture Design Project Information: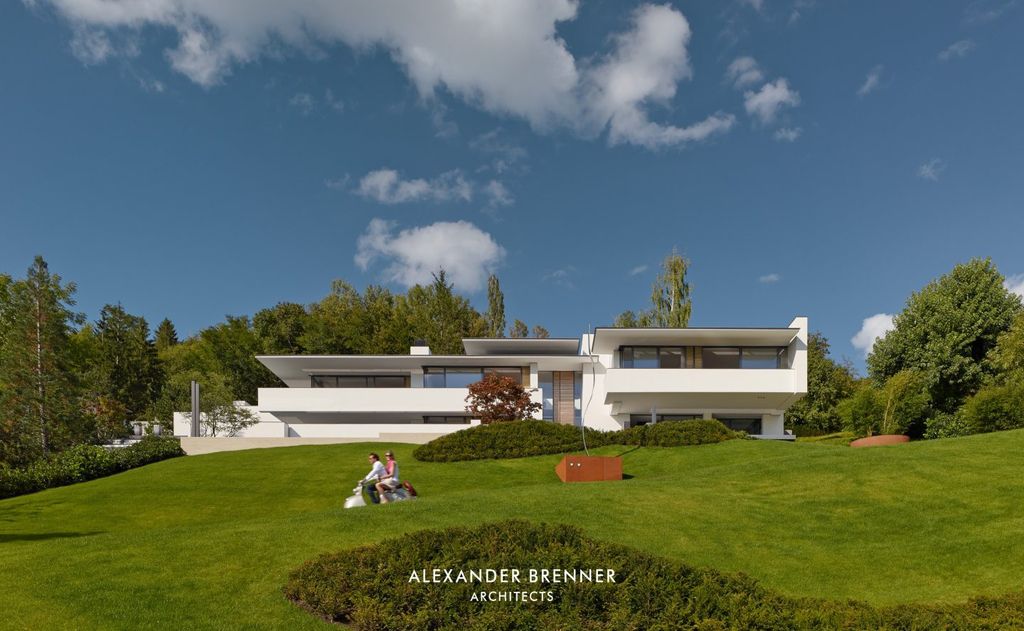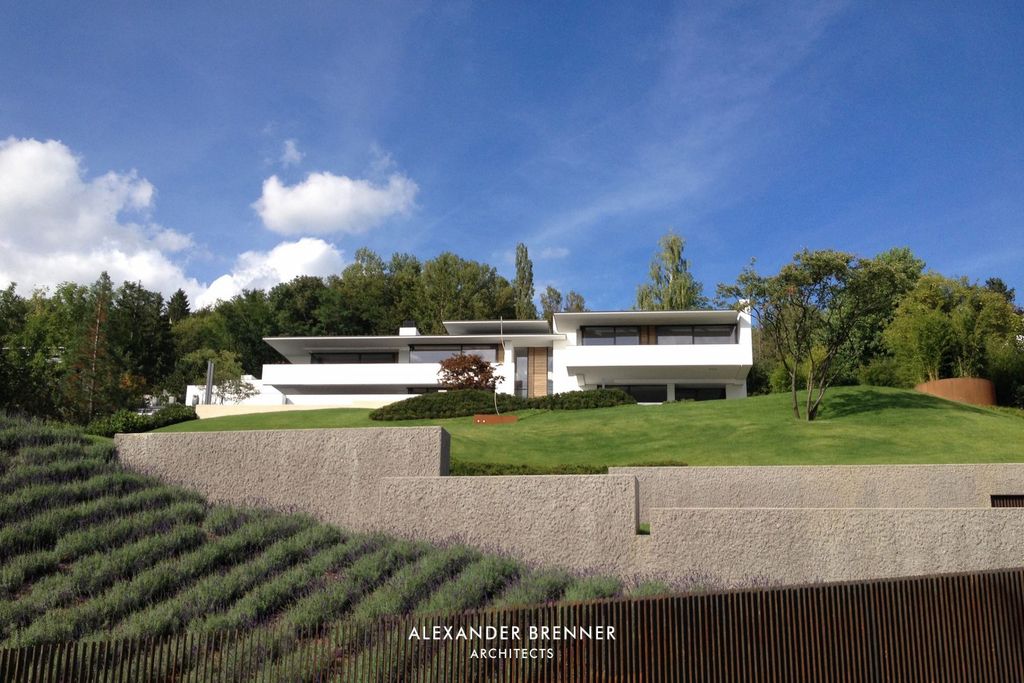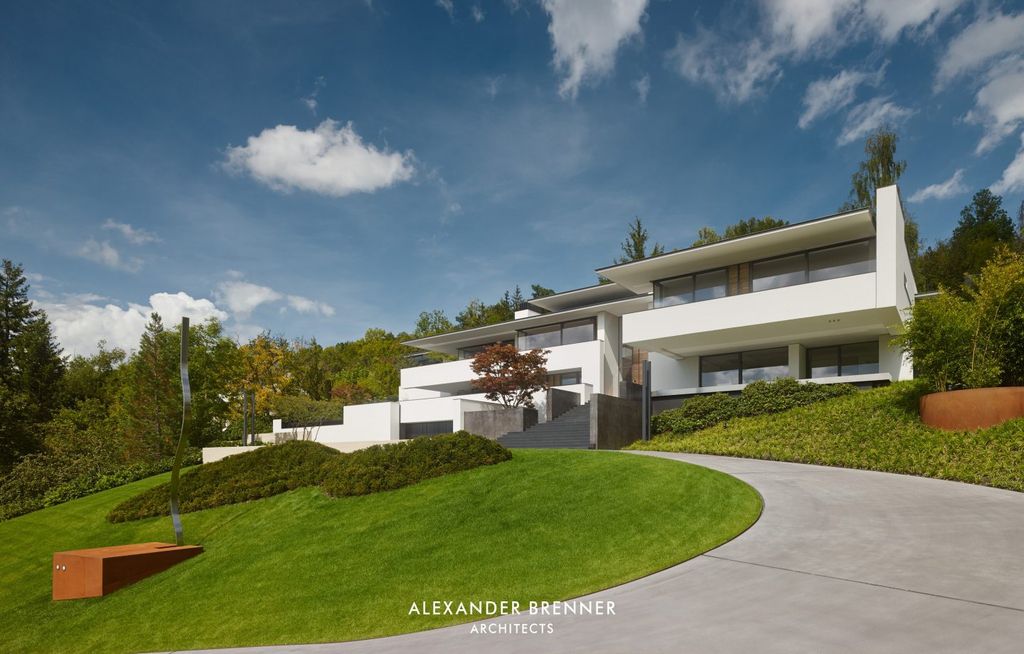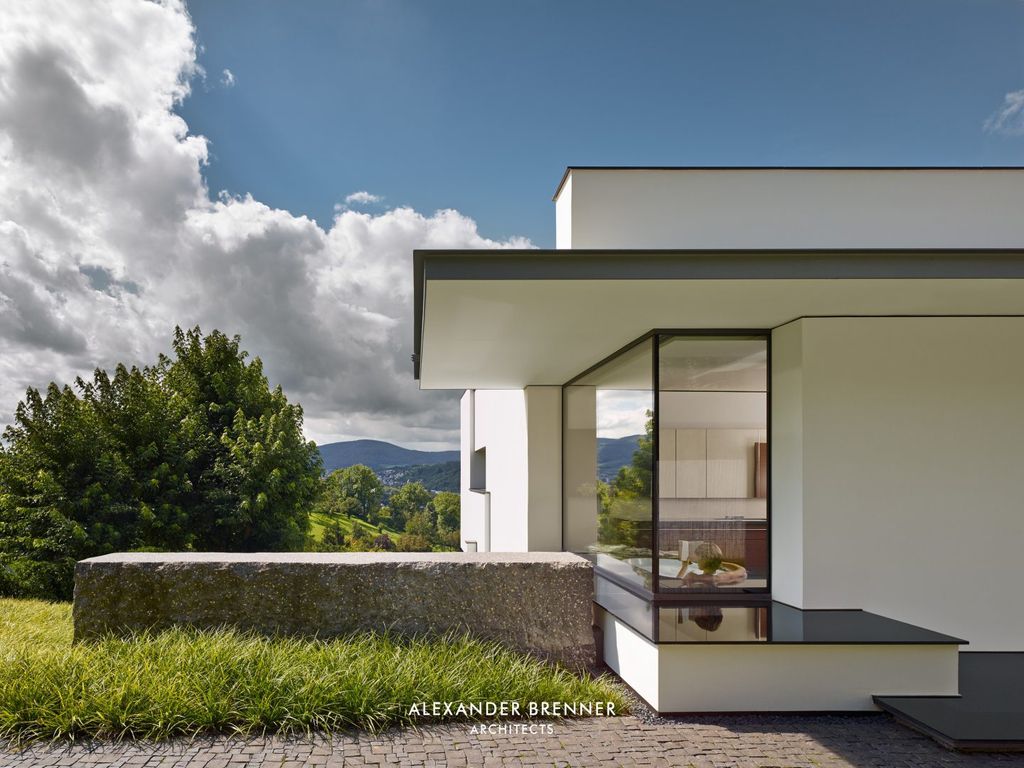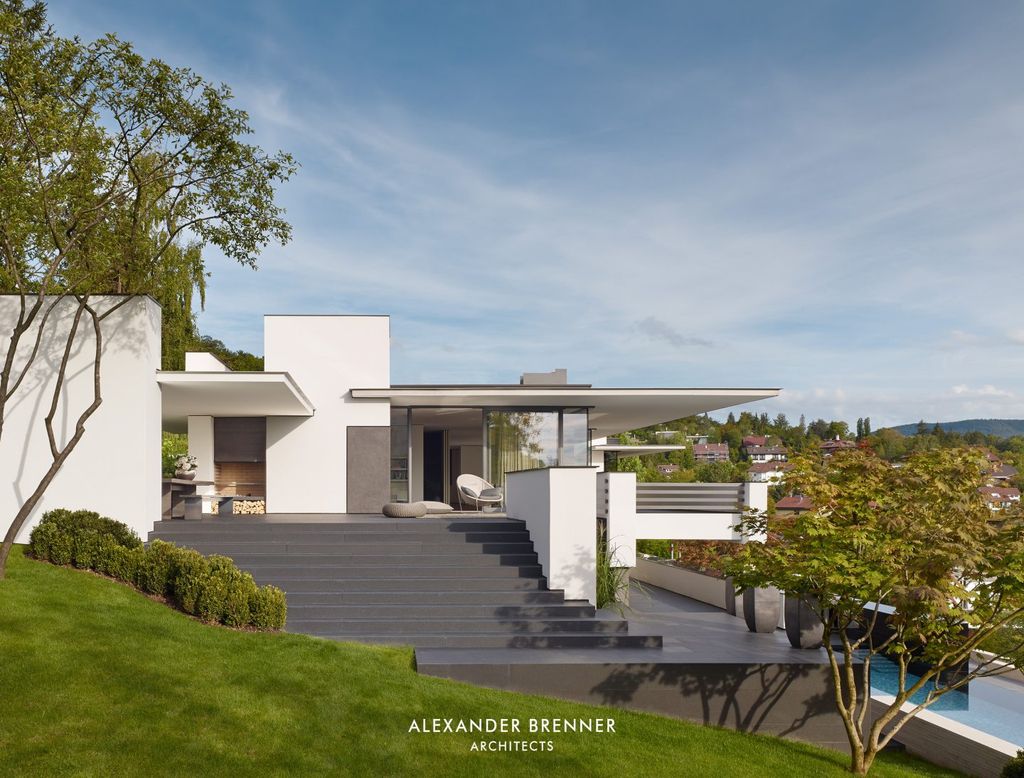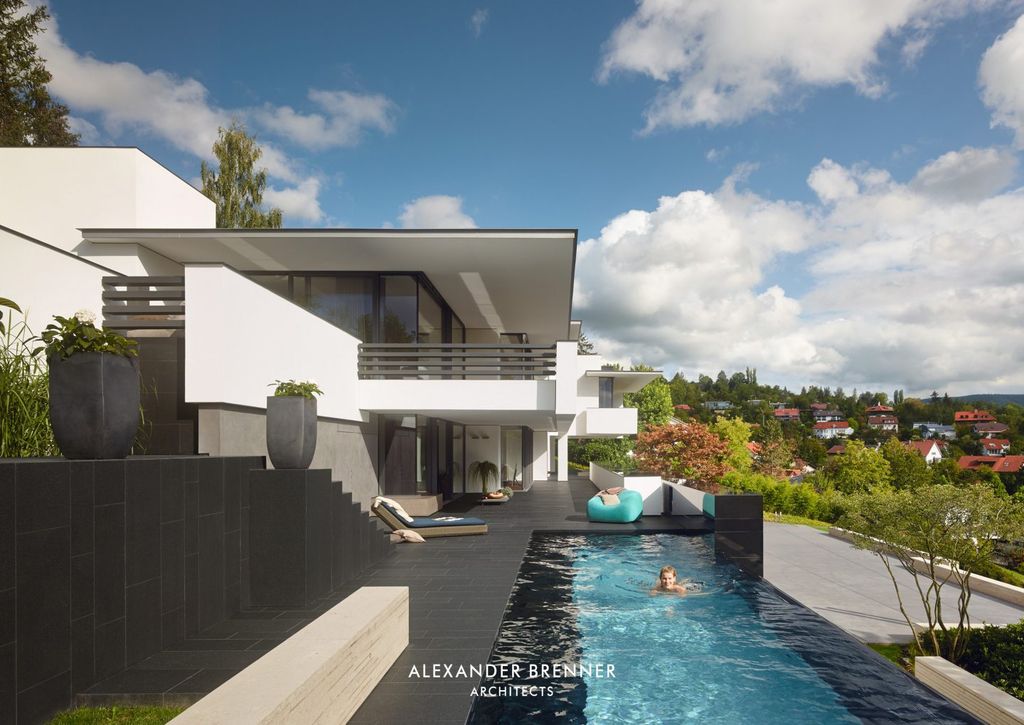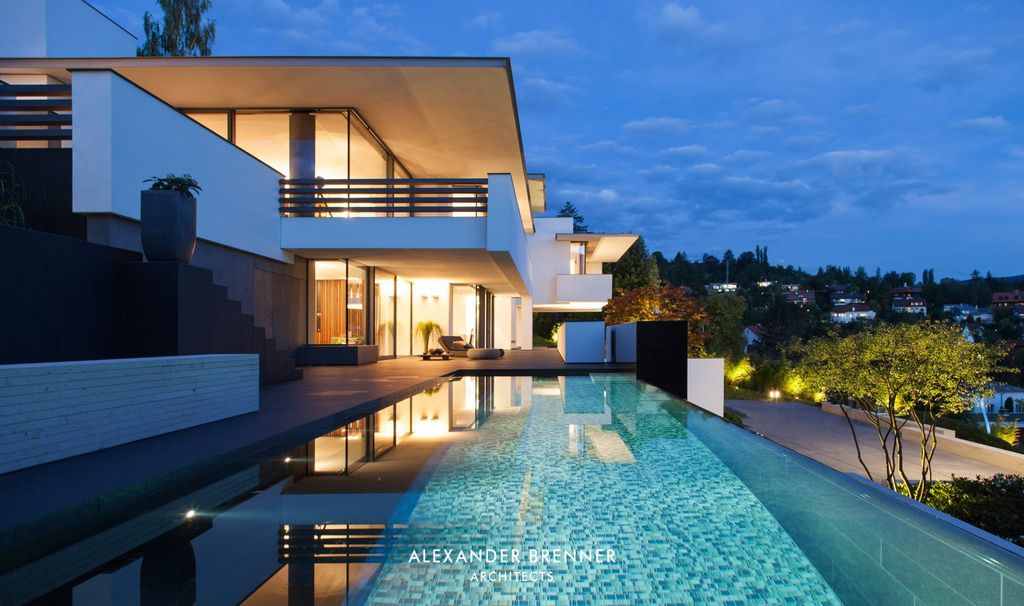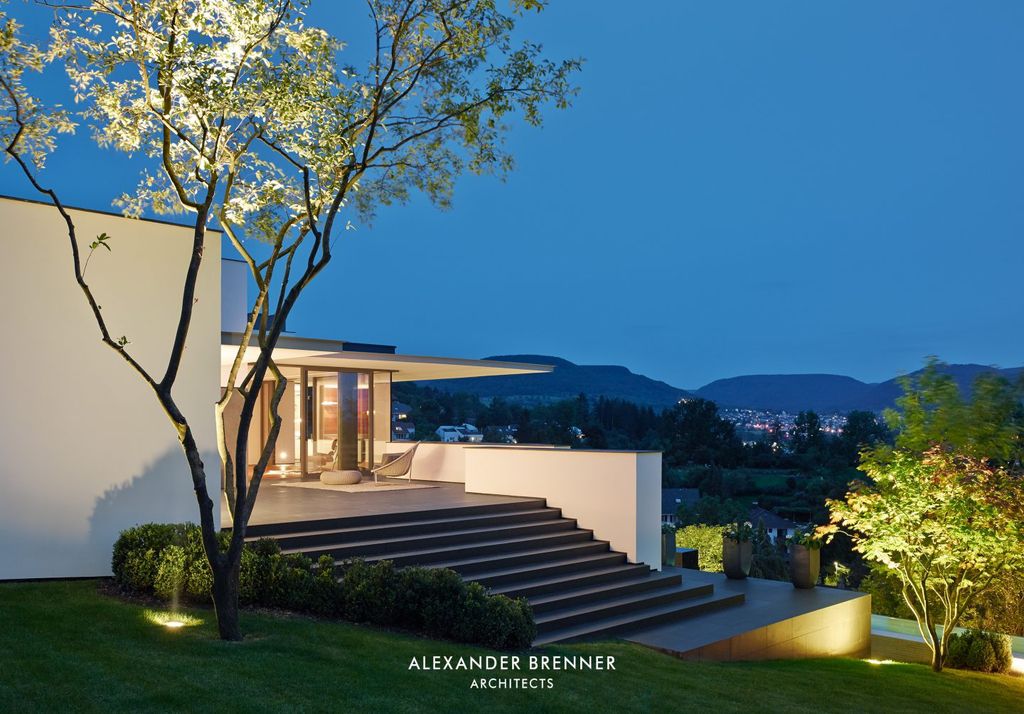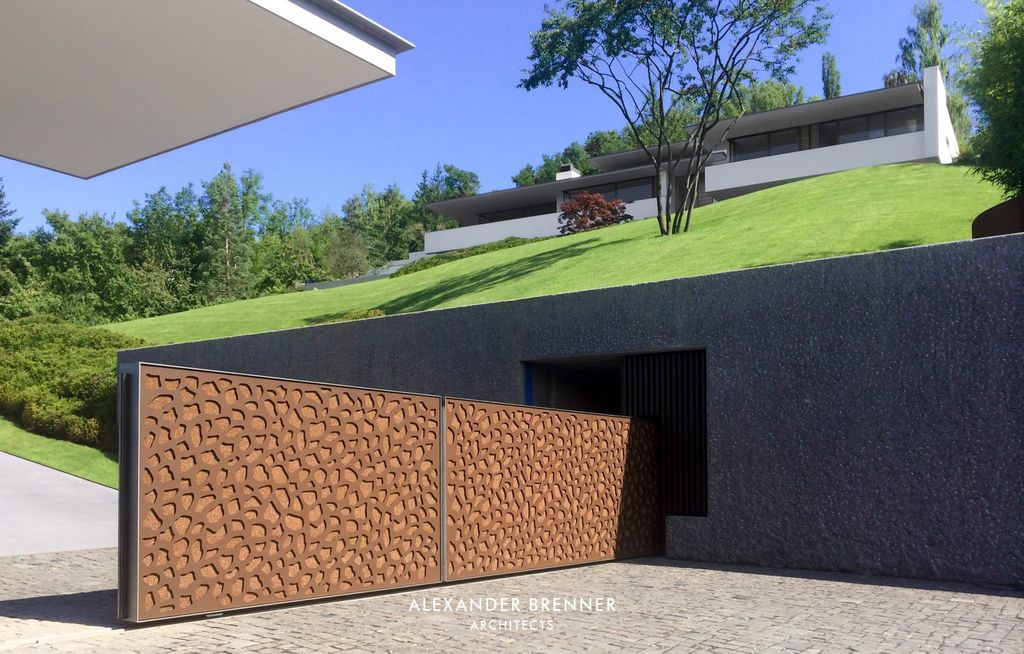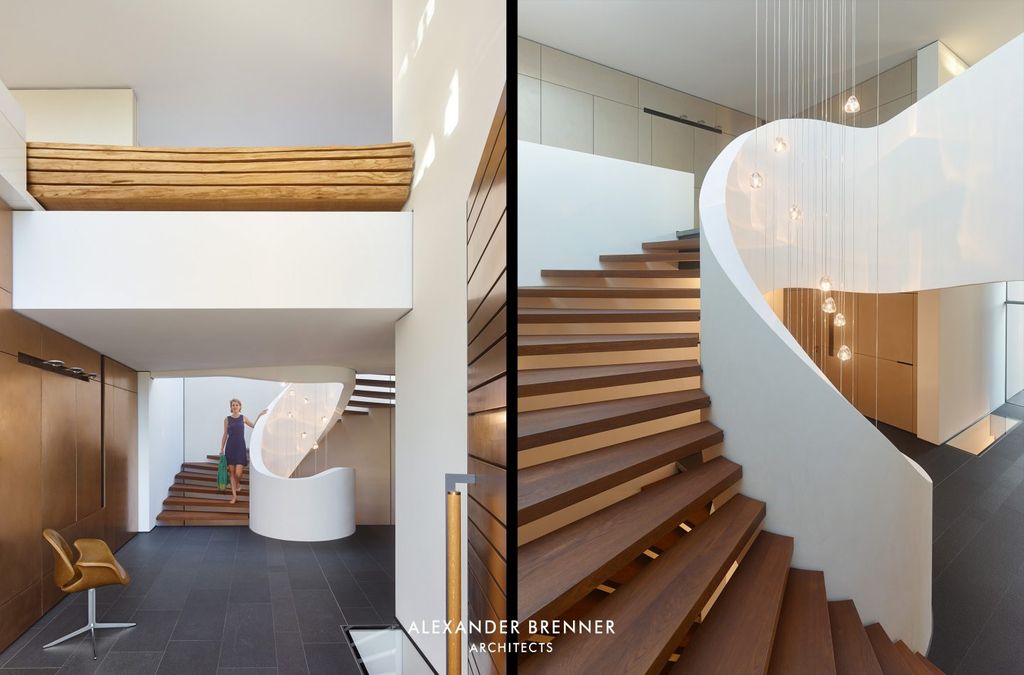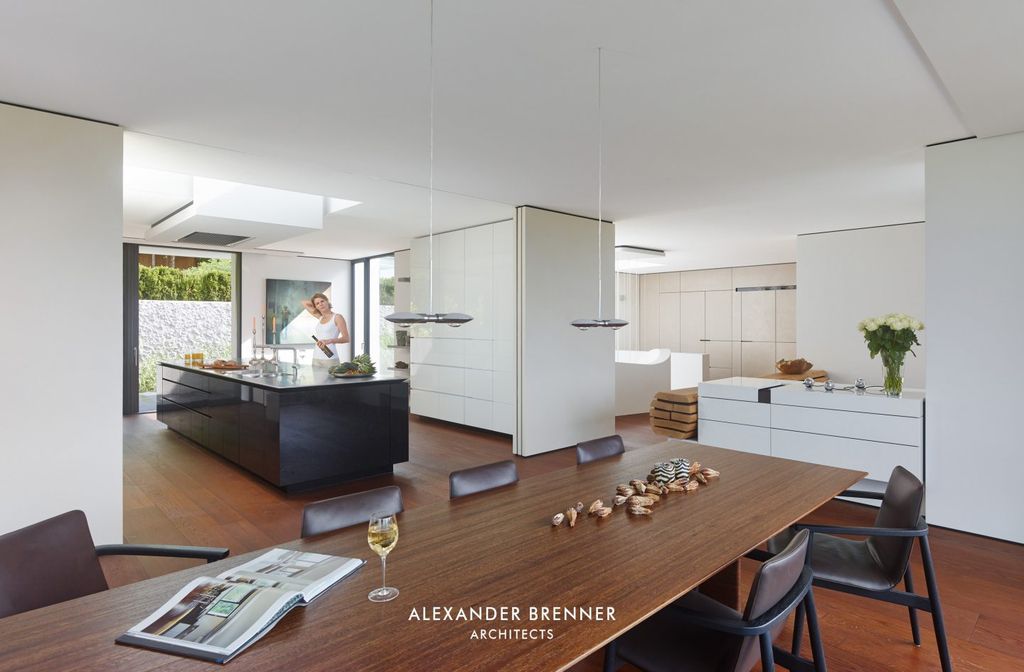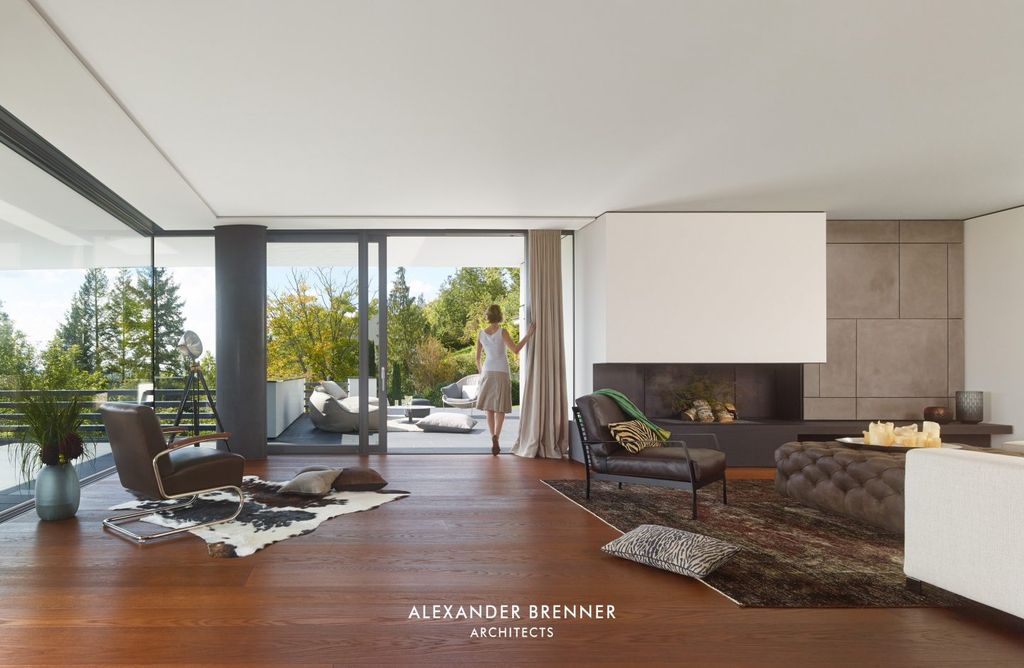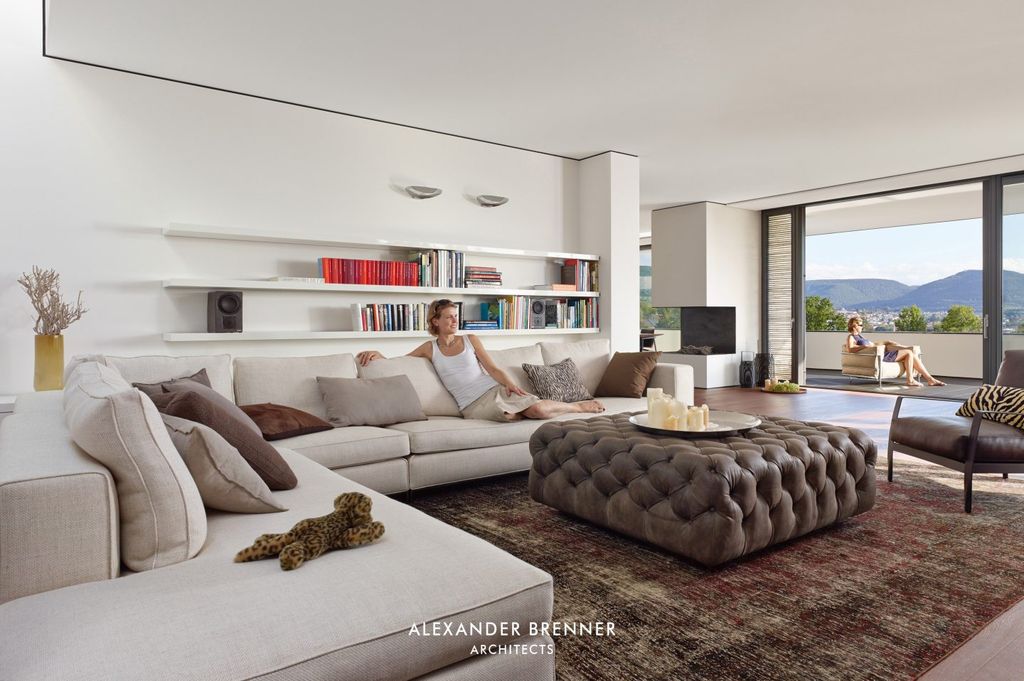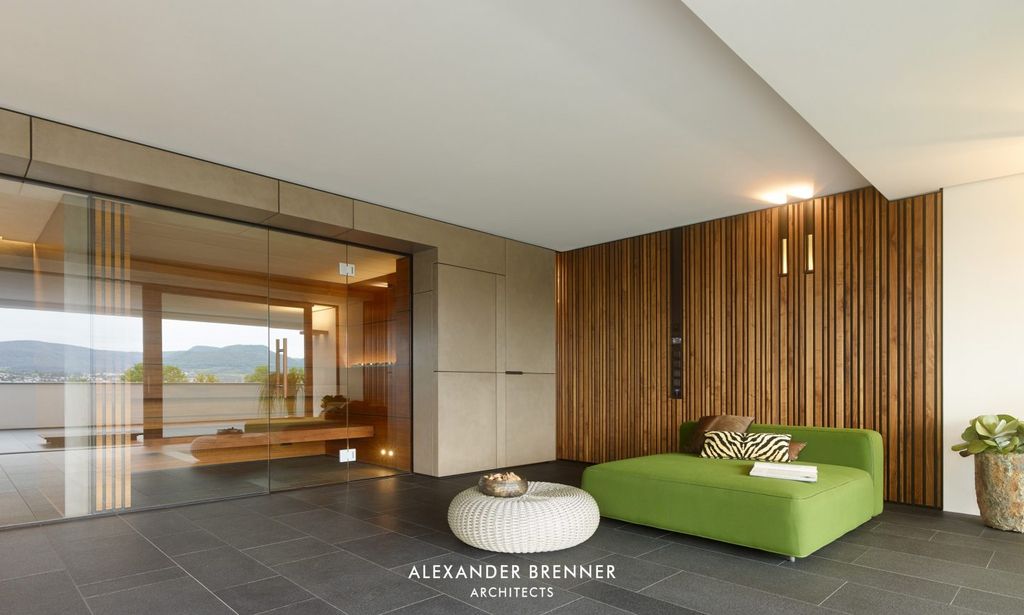 The An der Achalm Villa Gallery:
Description: The area on a precarious south-bound slant required an entrance to the house from general society street running beneath to the site arranged around 12 meters (39 feet) higher. These conditions enlivened the thought of inserting a mountain pass street into the site, which serves both as a drive and a pathway. At the top end, one achieves a liberal piazza, which is encircled by low dividers. Right now, the site as of now offers glorious perspectives to the valley and to the inclines on the inverse side.
Photo credit: Zooey Braun| Source: Alexander Brenner Architects
For more information about this project; please contact the Architecture firm :
– Add: Parlerstraße 45, Stuttgart, Germany
– Tel: +49 711 3424360
– Email: [email protected]
More Tour of Houses in Germany here:
---