Architecture Design of Ankit Shah Residence
Description About The Project
Ankit Shah Residence designed by Dipen Gada and Associates, located a prime residential area with the demand of the privacy from the surrounding at the same time associated with the natural environment. For this house, the architect create a folded house using concrete "folds" as a device to combat heat.
The home was to be built on two adjacent plots, measuring 10,000 square feet and 15,000 square feet. The larger plot was reserved for a garden. To fulfill this requirement, the bungalow had to face South-West, where the full strength of the sun would beat down on it through the harsh summers of Gujarat.
One more outside court next to living room is being created towards the garden side between 2 more concrete folds. Followed by family room on ground floor and home theatre on first floor within another concrete. Also, these areas are protected from the harsh sunlight with the help of wooden finish aluminum fins. Next to it is placement of bedroom in a way that these windows to give maximum openness and aeration but also protects from the harsh sunlight. On the other side these concrete folds hold dining and kitchen areas.
Ground floor comprised of entry foyer with a beautiful connection to the outside garden. Then, following by a 16 ft high living room creating a statement for the house. A long corridor is connecting to the puja room, dining room, kitchen, utility and guest bedroom on side and lift, staircase block, family room and master bedroom on the other side. On the first floor there are 3 bedrooms, home theatre and junk room on both the side of the passage.
The Architecture Design Project Information: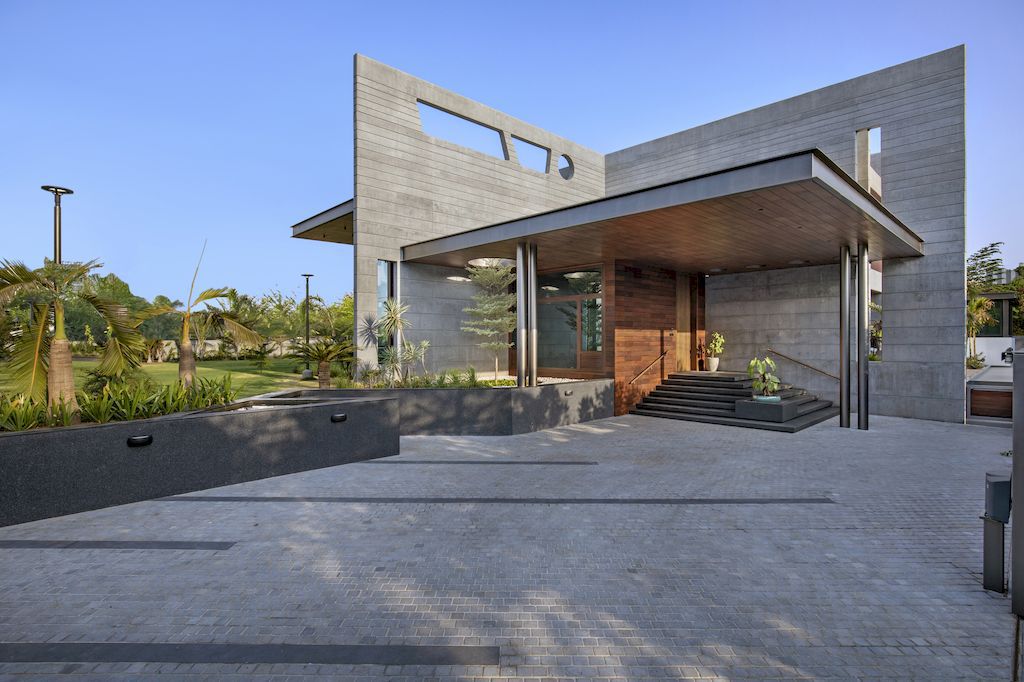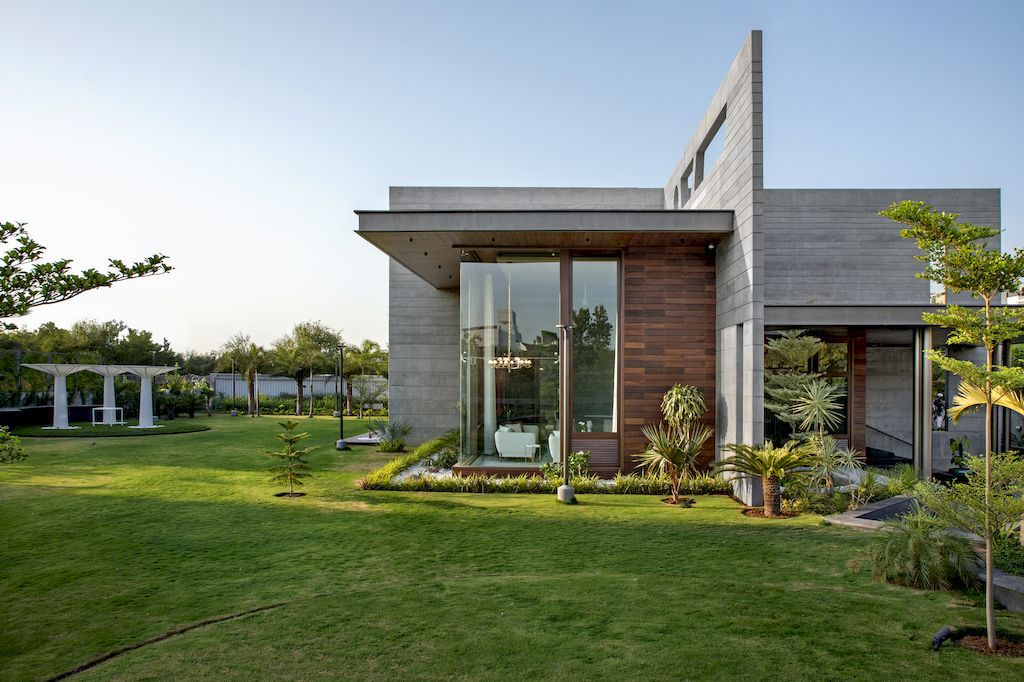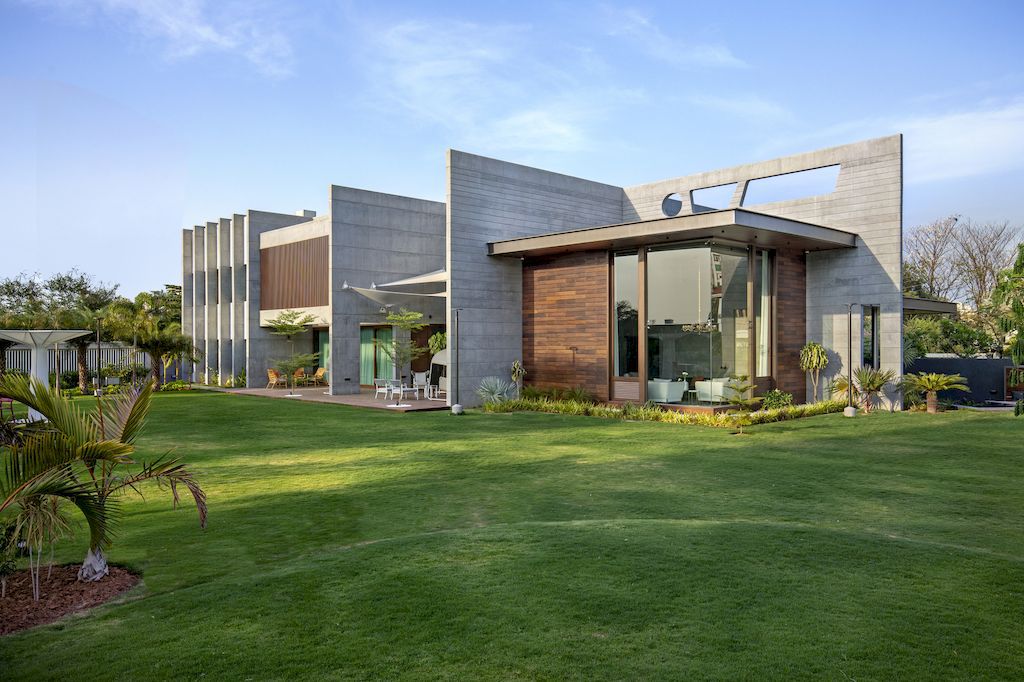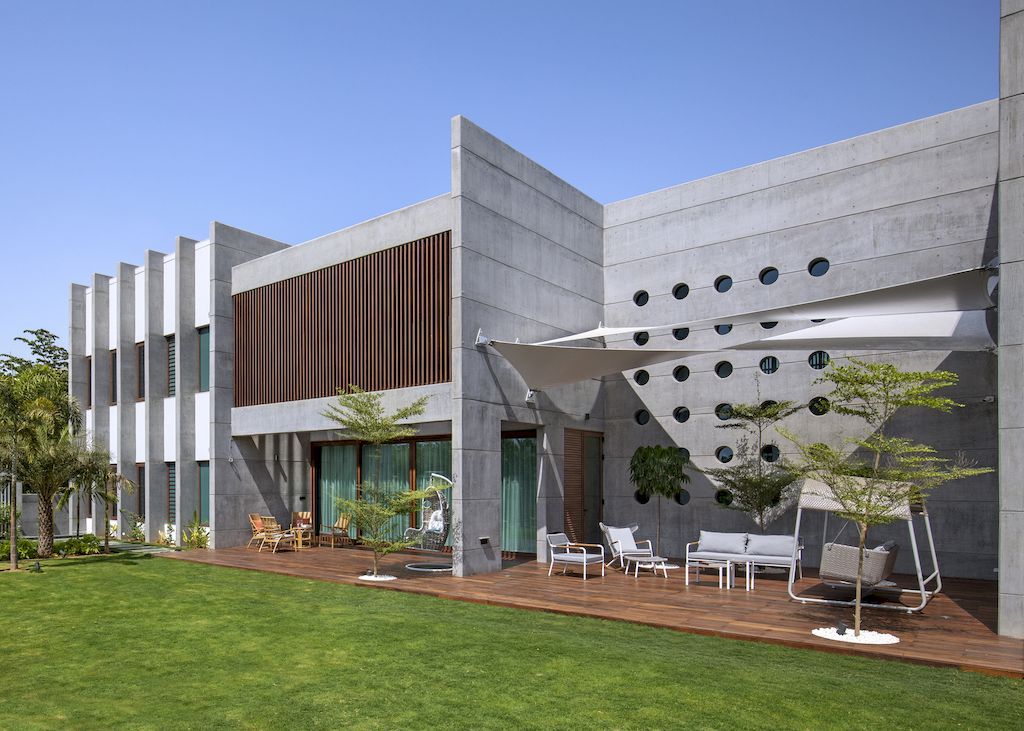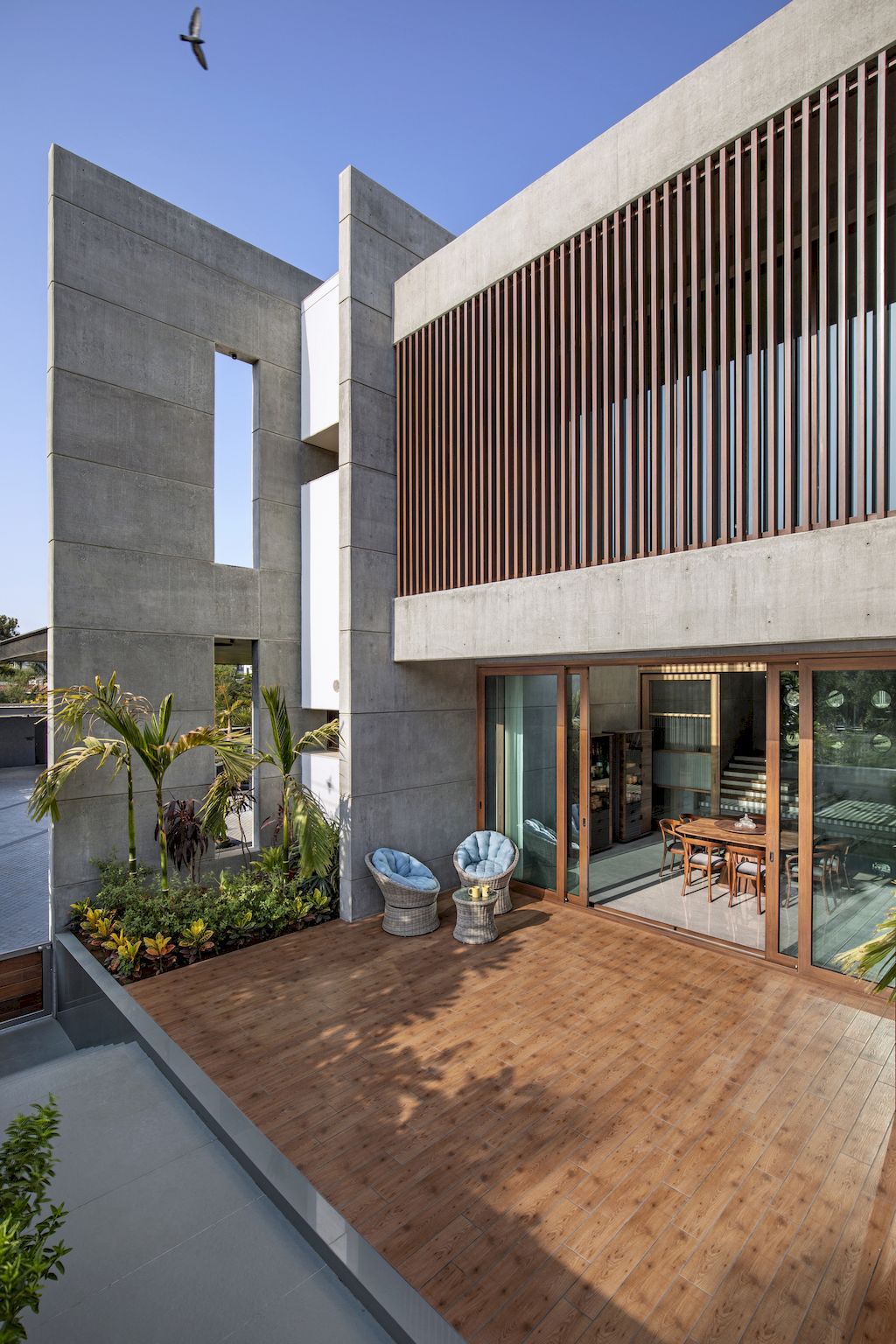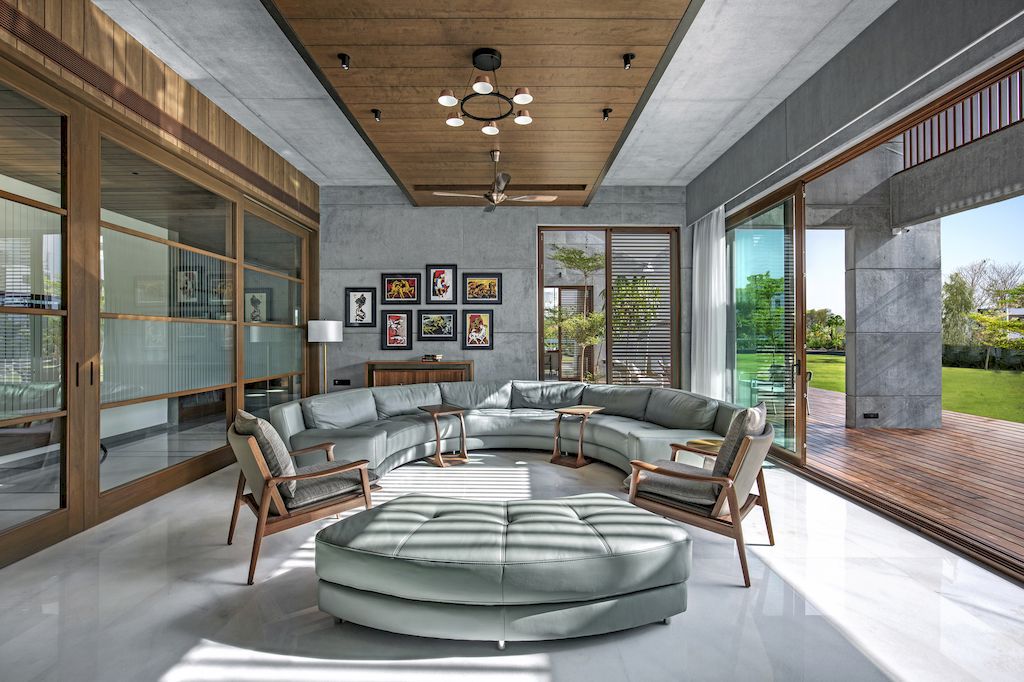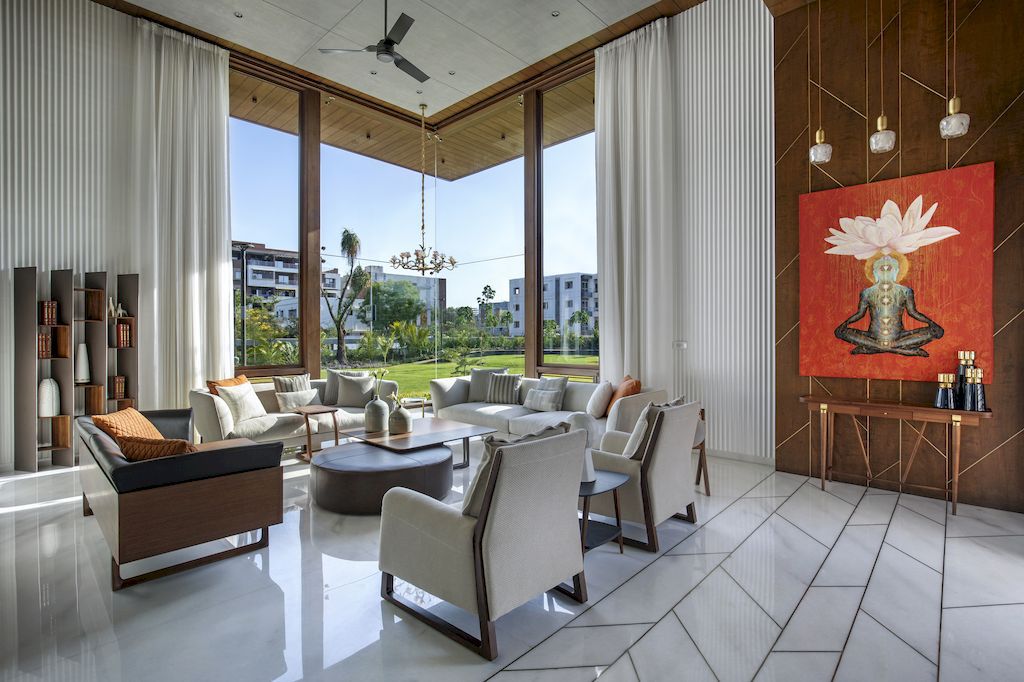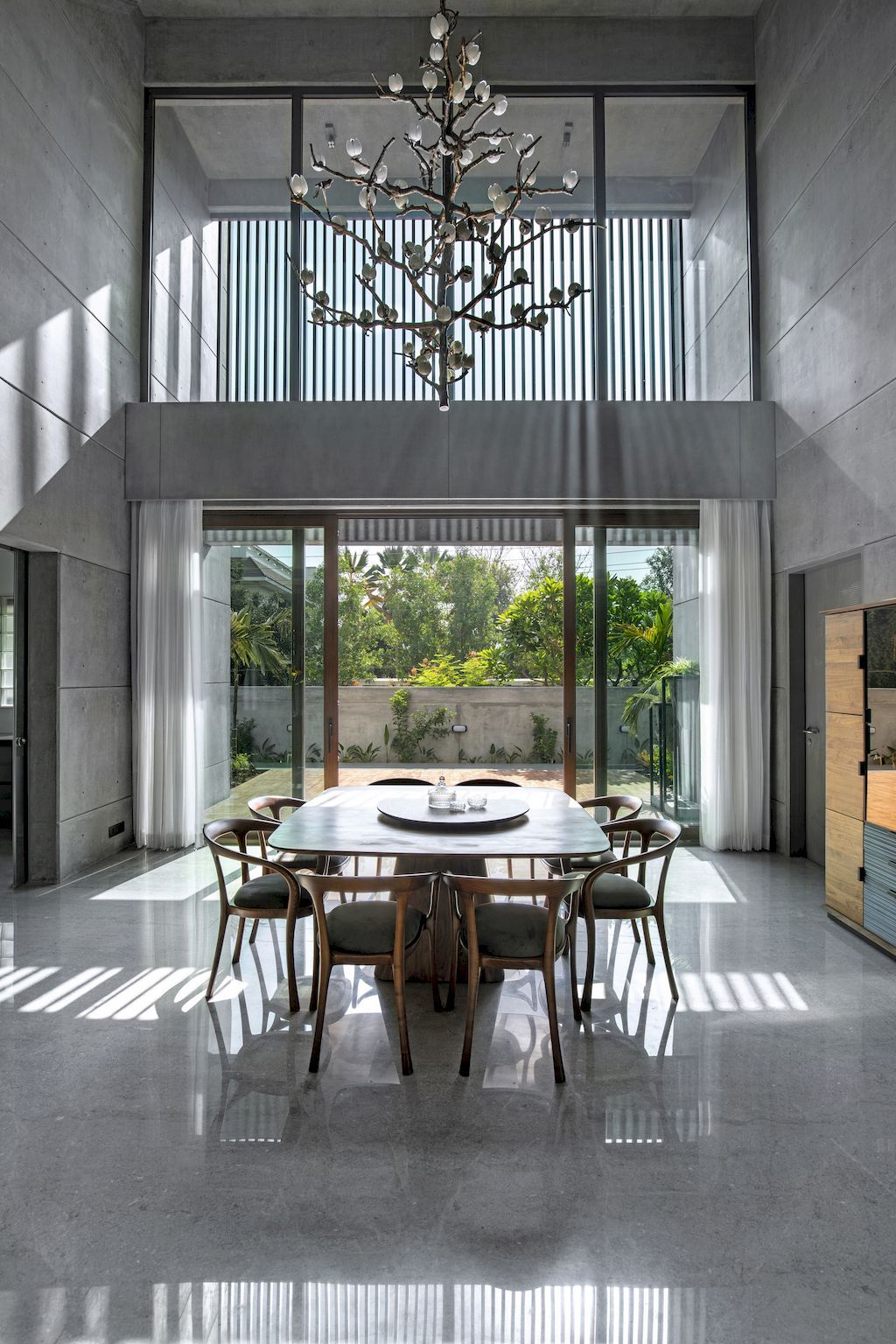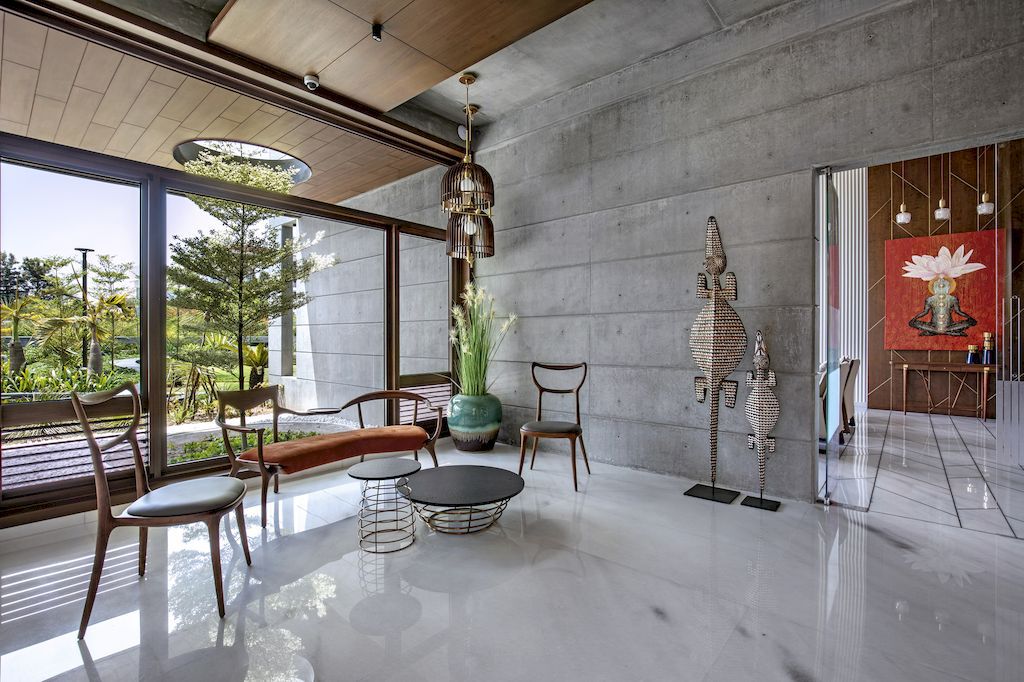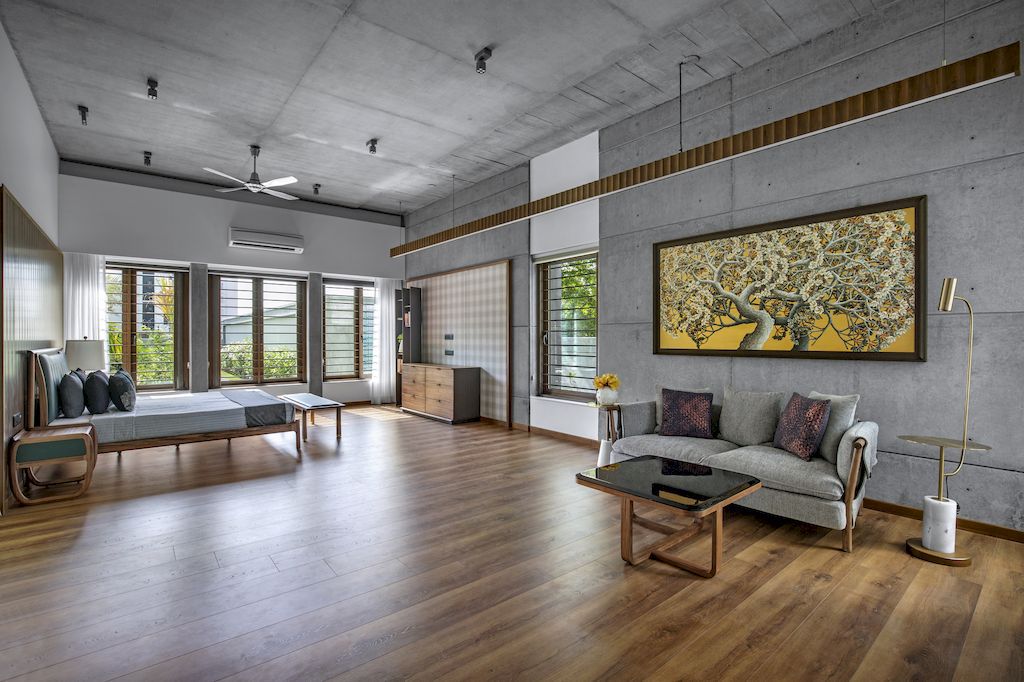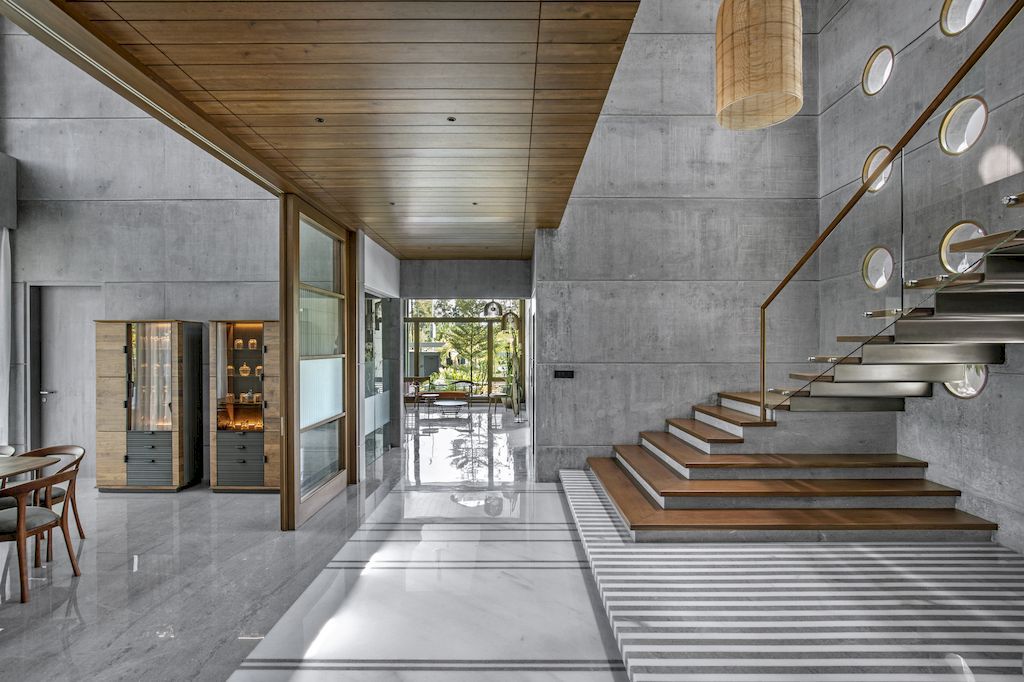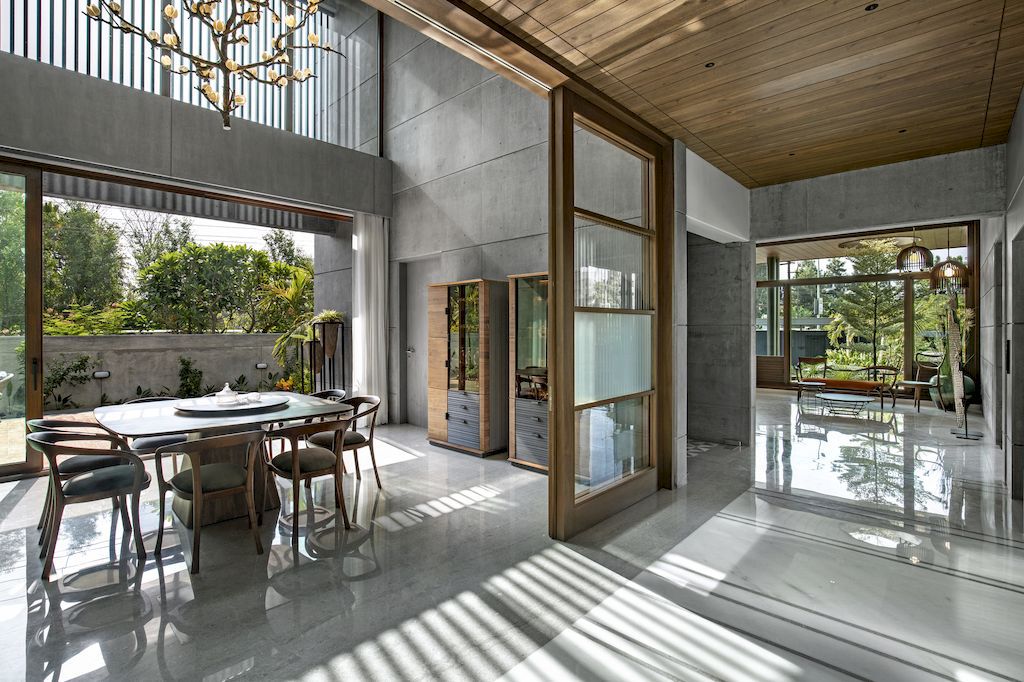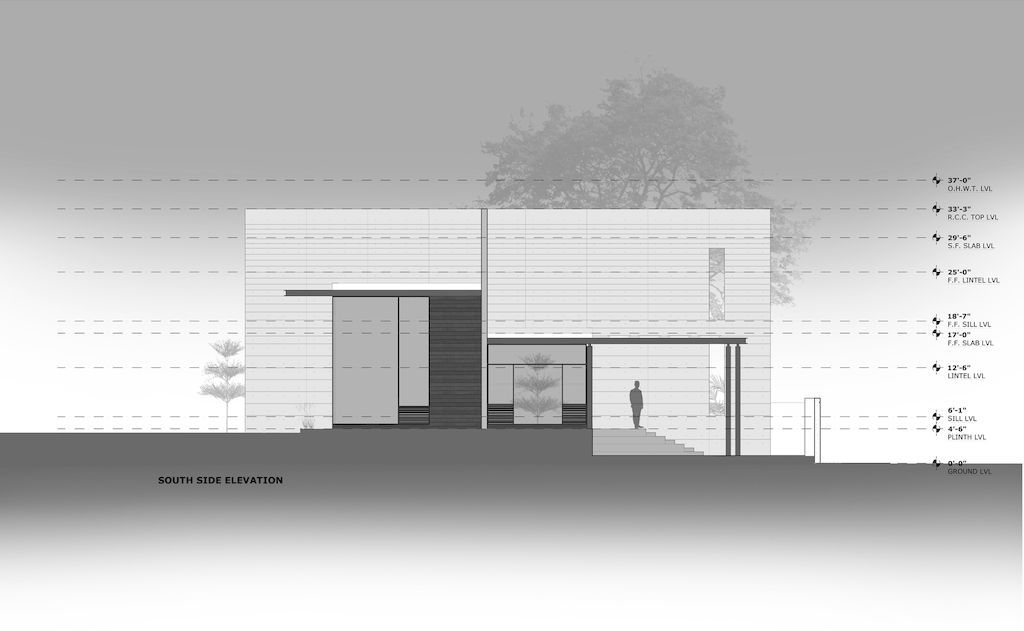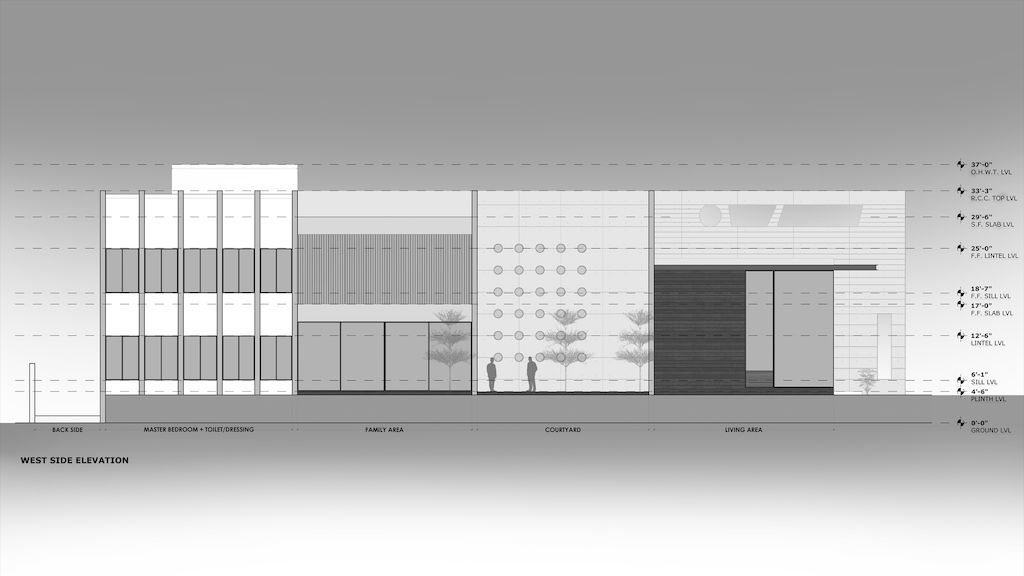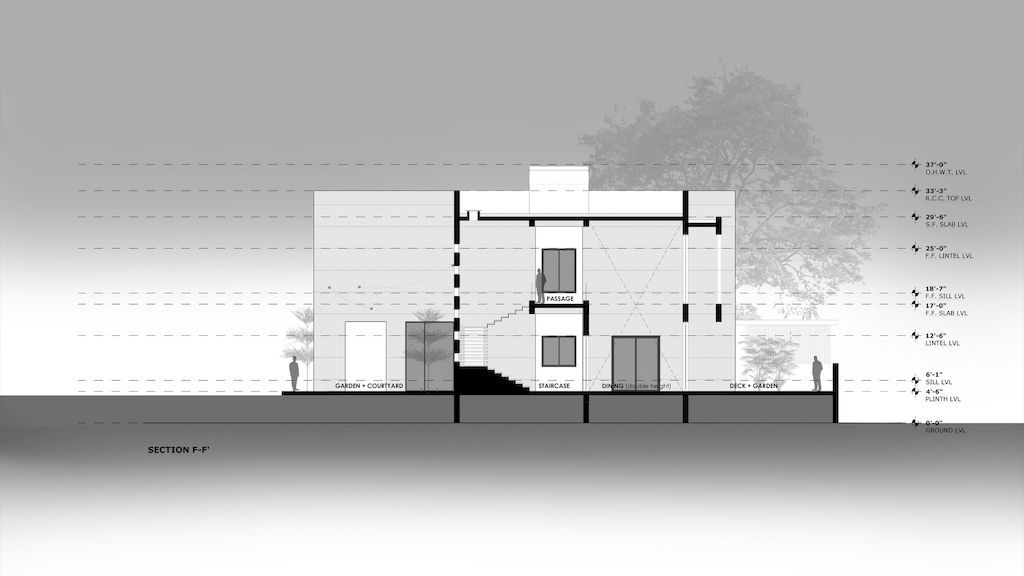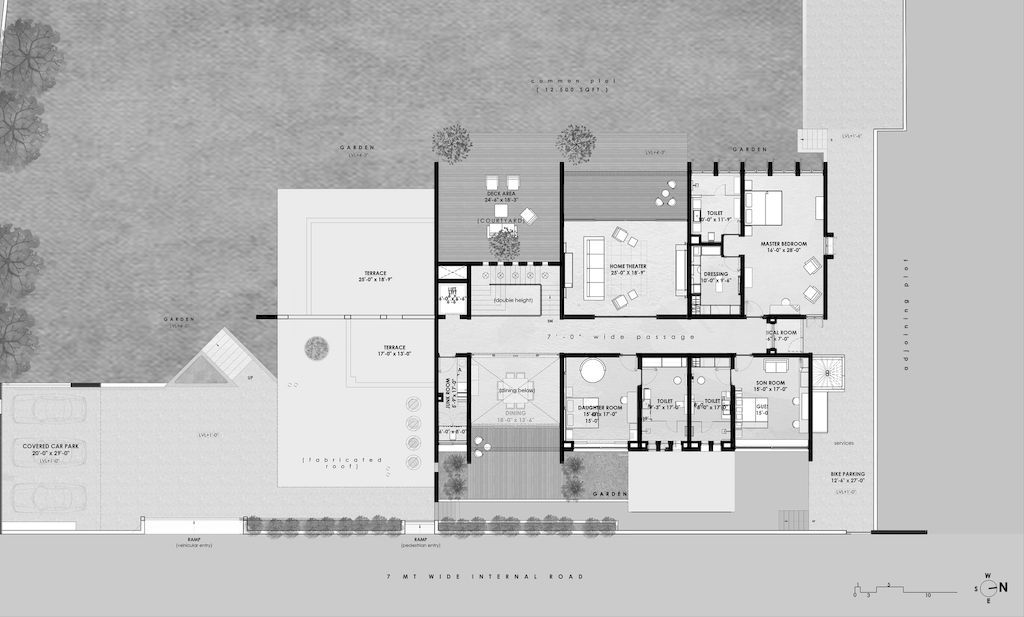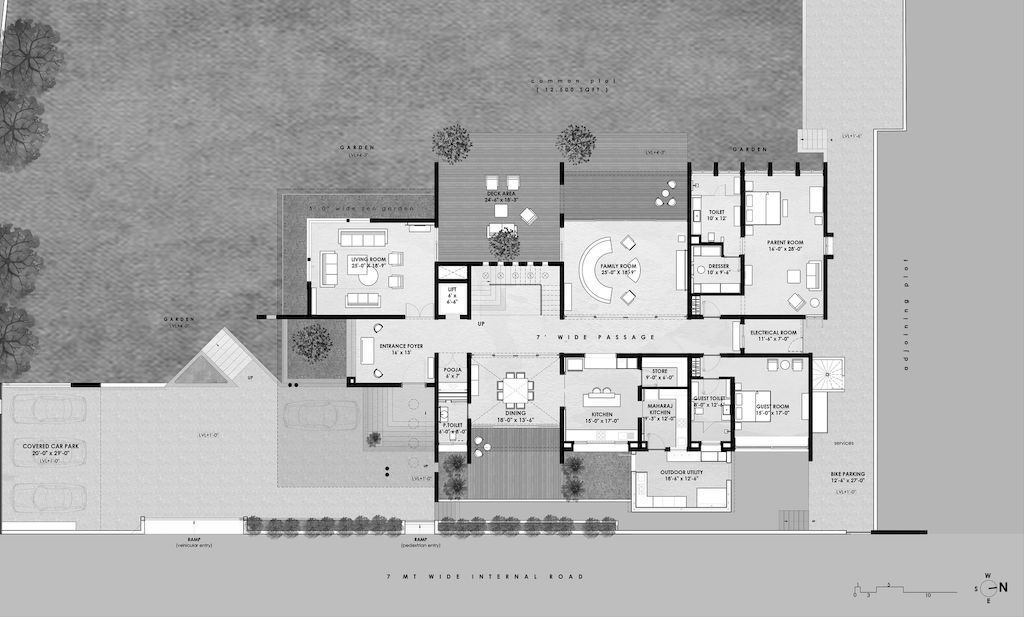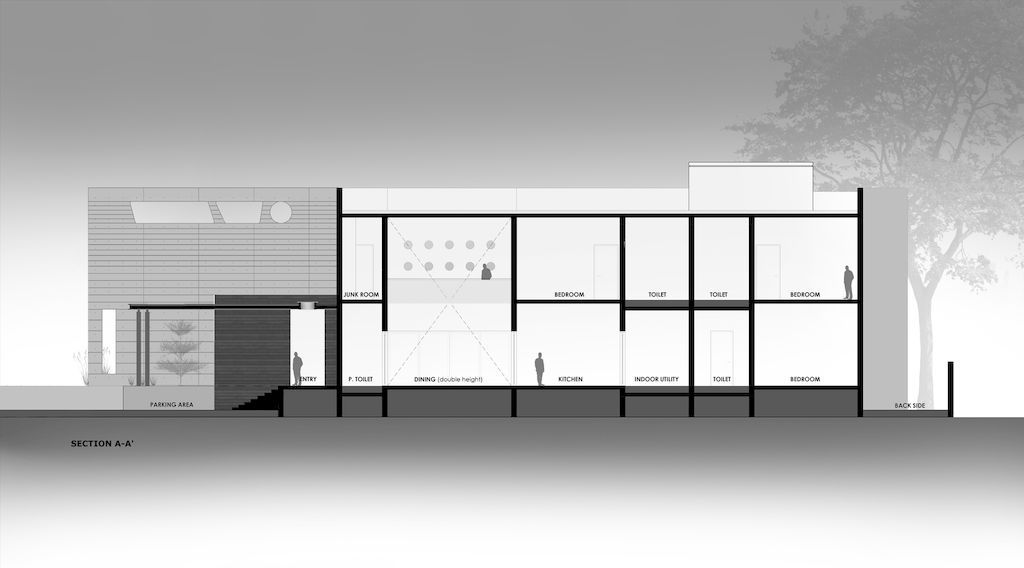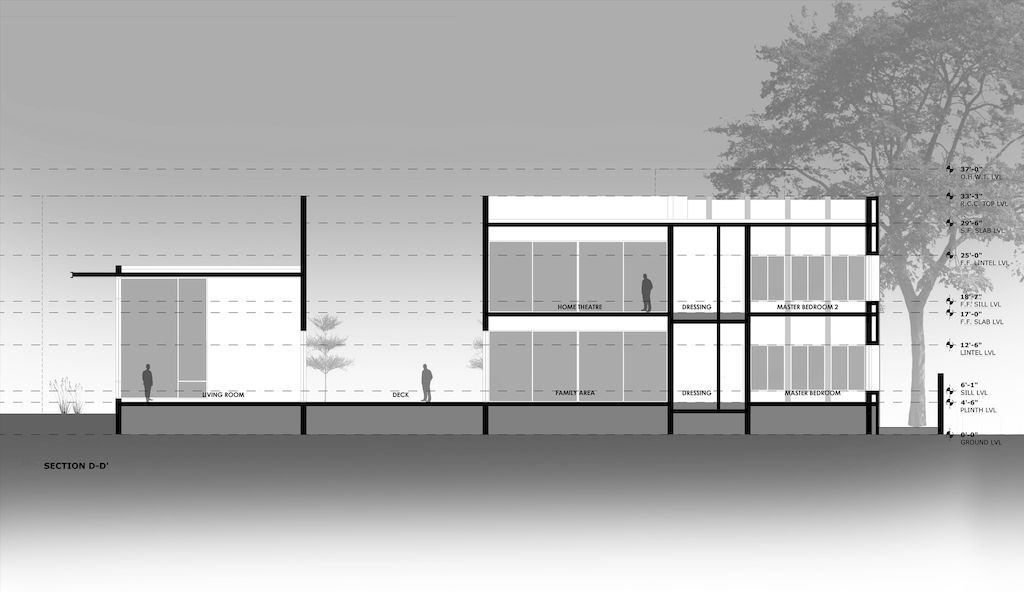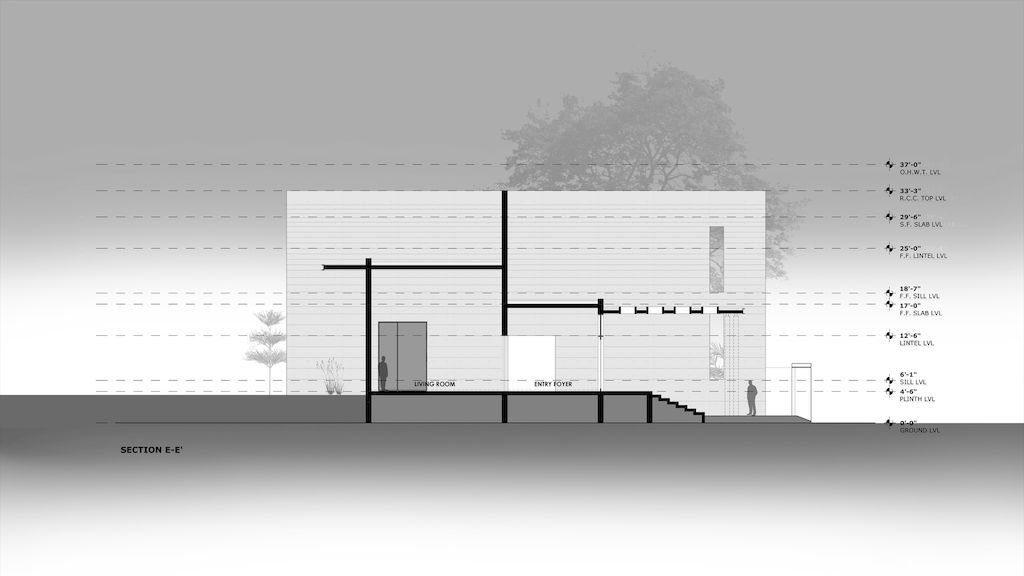 The Ankit Shah Residence Gallery:
Text by the Architects: On the plot of 24,600 Sq. ft in a prime residential area, client wanted to built their dream house keeping in mind the privacy from the surrounding at the same time associated with the natural environment as much as possible with large openings. We wanted to create a folded house which unfolds to its surrounding creating nice areas within each fold and that is what we have tried to achieve with these concrete folds.
Photo credit: Tejas Shah| Source: Dipen Gada and Associates
For more information about this project; please contact the Architecture firm :
– Add: 3-white House, 44, Vishwas Colony, Alkapuri, Vadodara, Gujarat 390007, India
– Tel: +91 265 357 4622
– Email: [email protected]
More Projects in India here:
---