Architecture Design of H House
Description About The Project
H-House designed by Co.lab Design Studio is a luxurious and spacious home with infusing gardens into this bungalow. Therefore, it creates an ideal place where the owner feels constantly connected to the outdoors.
Located in a busy neighbourhood surrounded by high rises, this is an inward looking bungalow in Surat. It features three levels, the top most one being recessed and hence not visible from the street. The private residence designed to flow with how the family functions in their routine life, breaking down to a simple formula _ Private and Public. Besides, the arrangement divided into two wings connected by the circulation making it an H-shape layout. One wing being the Guest wing (public) and the second wing being the Family Wing (private) with gathering spaces flanked. Including living room, Guest Room and Library – Front Wing, Formal dining room, bedroom,..
Also, with courtyards on both sides which set up dramatic views of the immediate greenery throughout the house. The captivating courtyard design provides this home with a special sense of serenity and acts as personalized nature retreat that feed into adjacent interior spaces.
In addition to this, though designed in a contemporary style, the spaces adhere to the needs and roots of the users. The material palette used in the interior justifies the purpose along with the clever mix of texture and patterns and a variety of furniture layouts making the spaces comfortable.
The Architecture Design Project Information: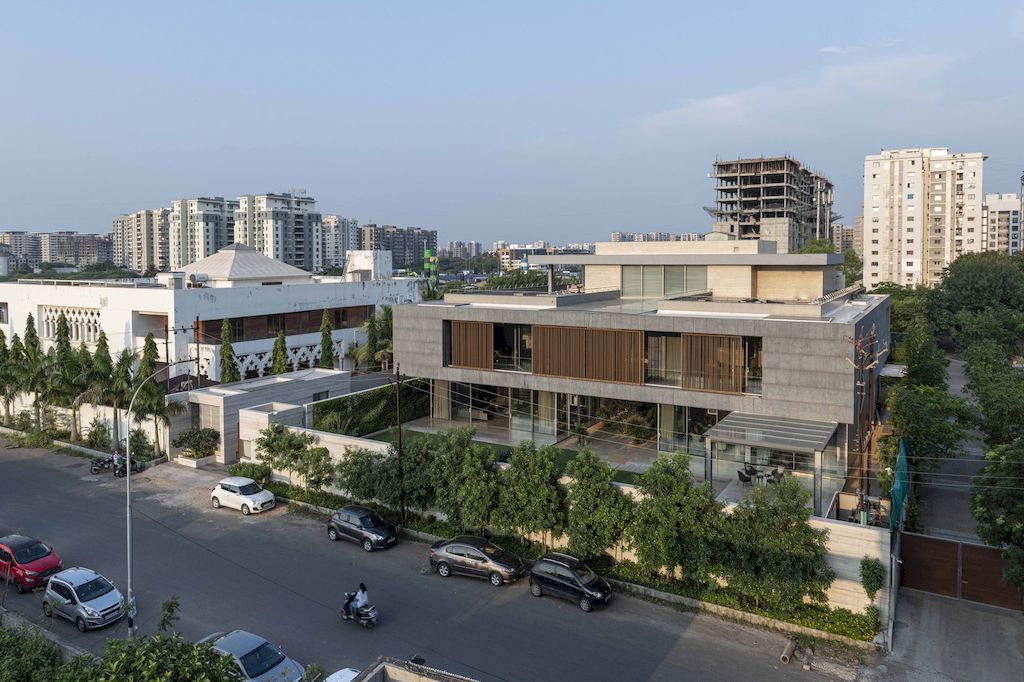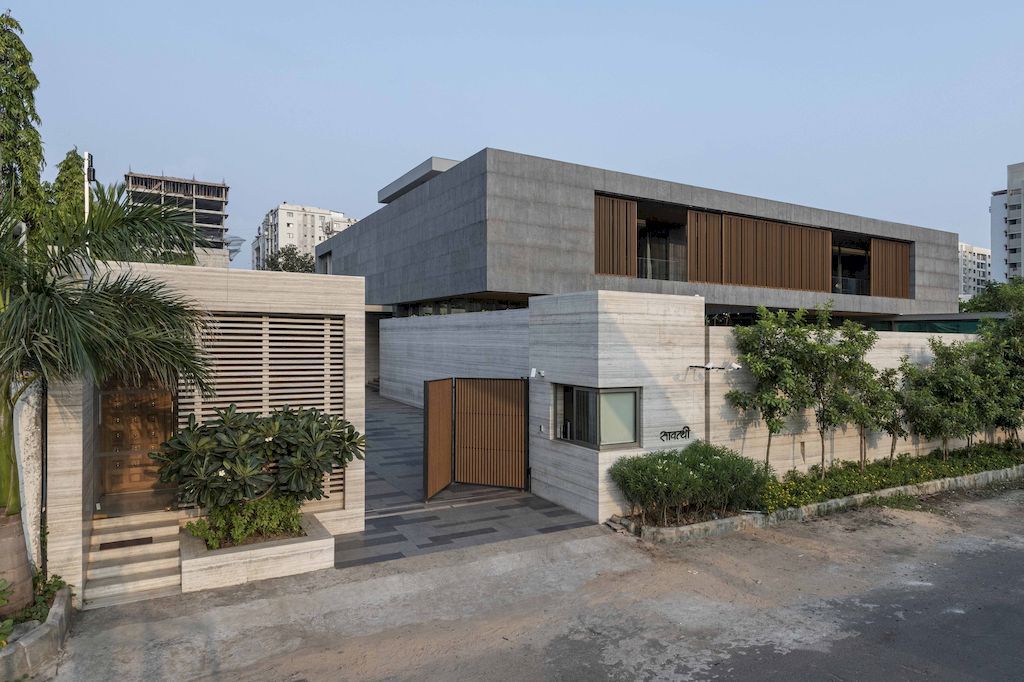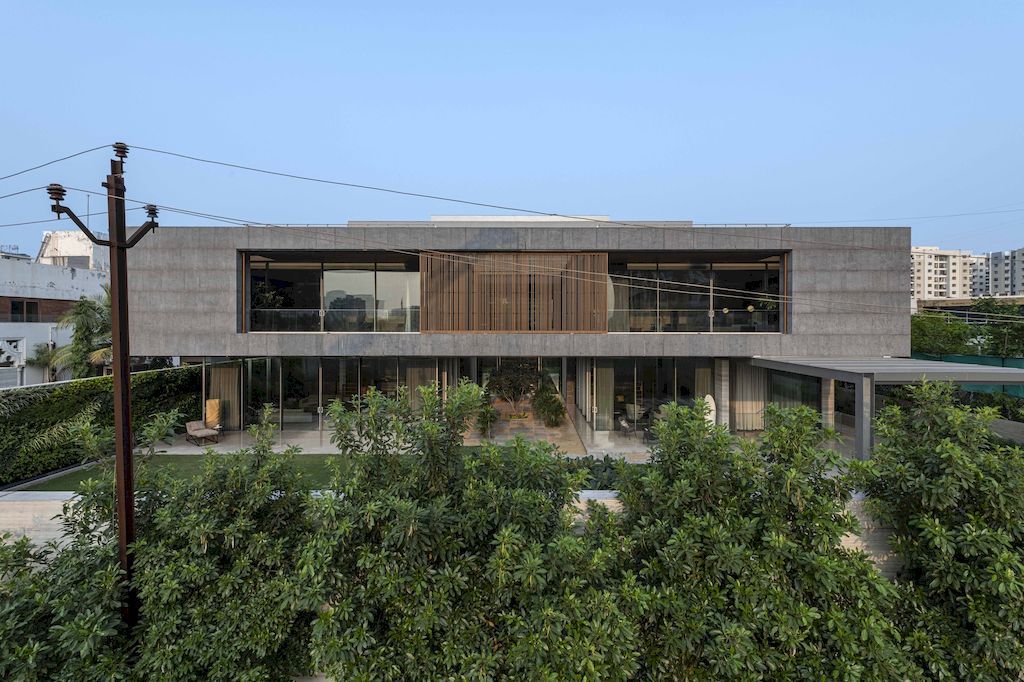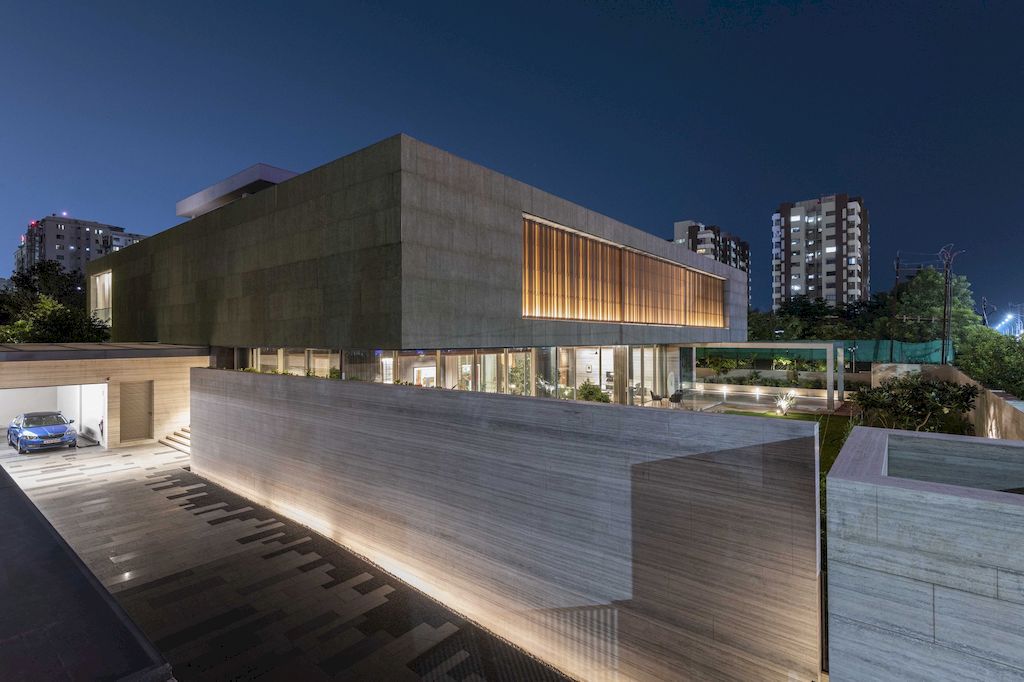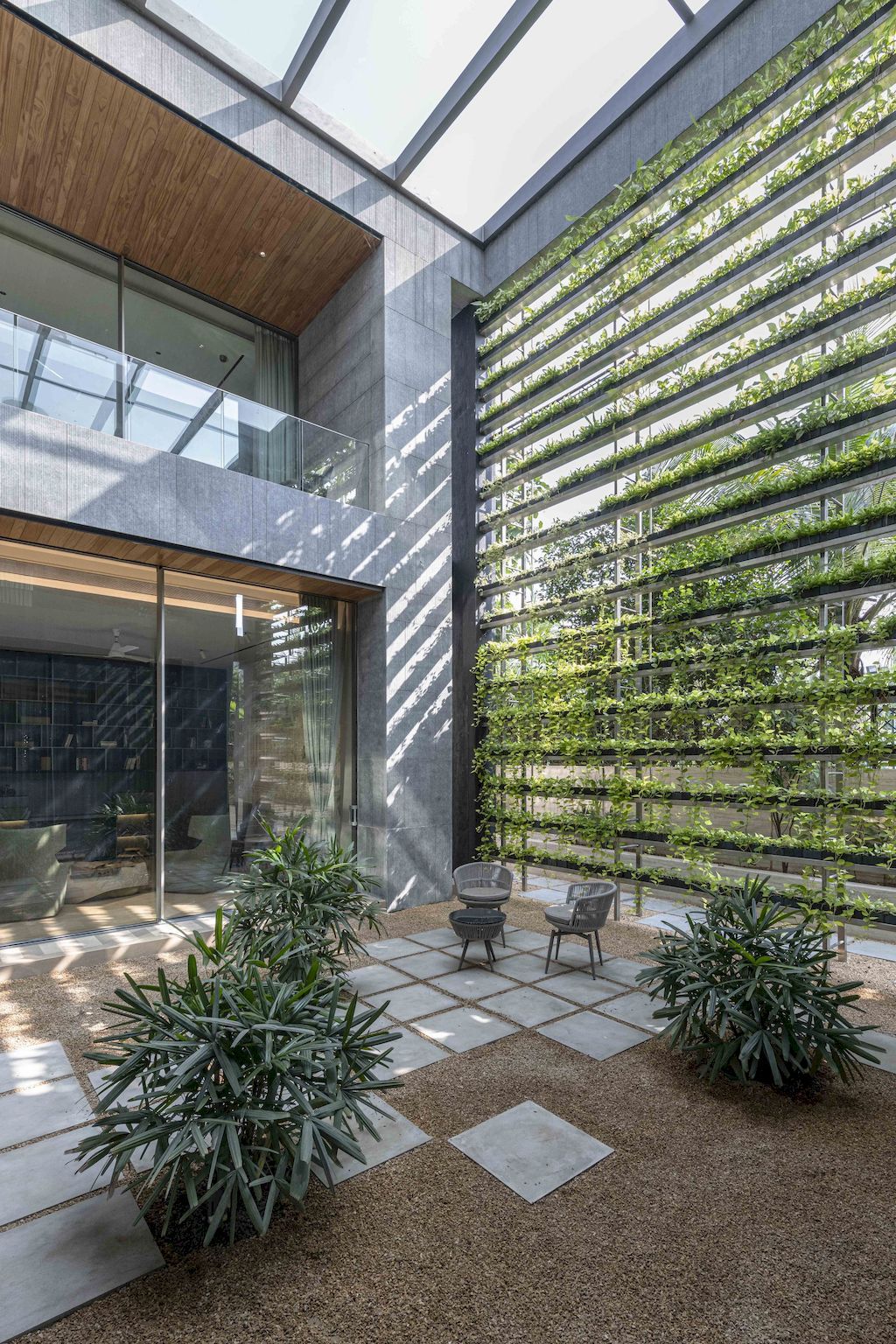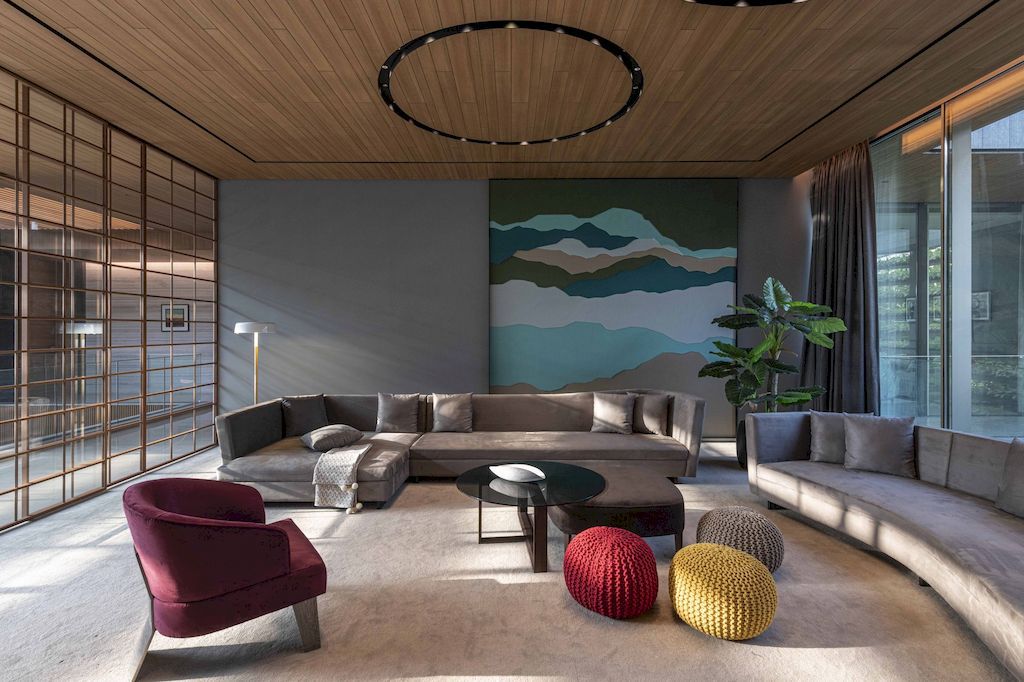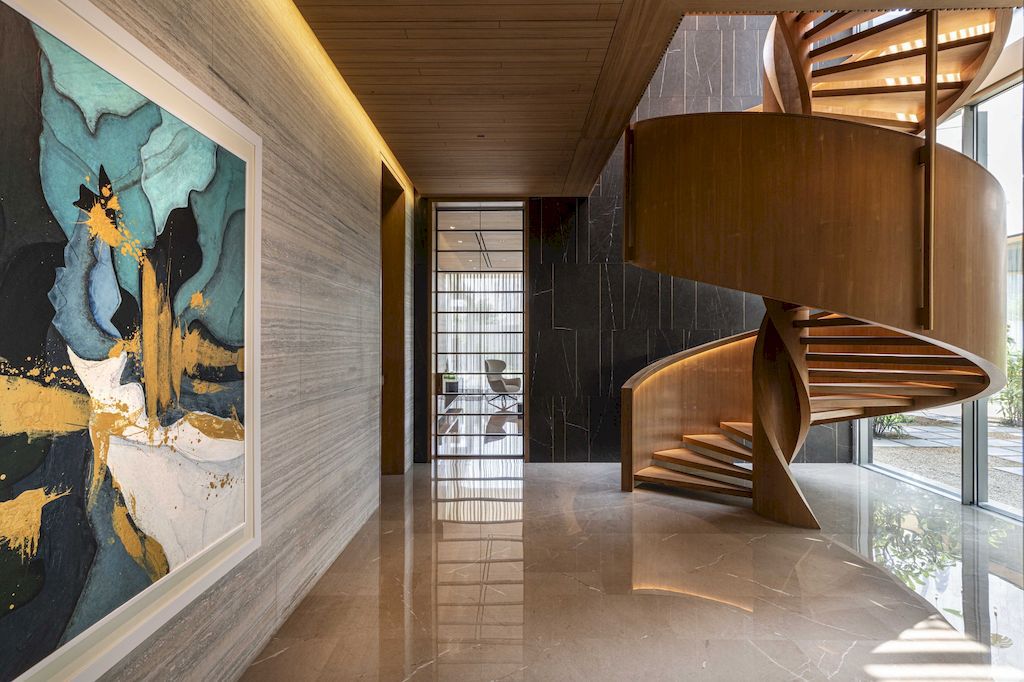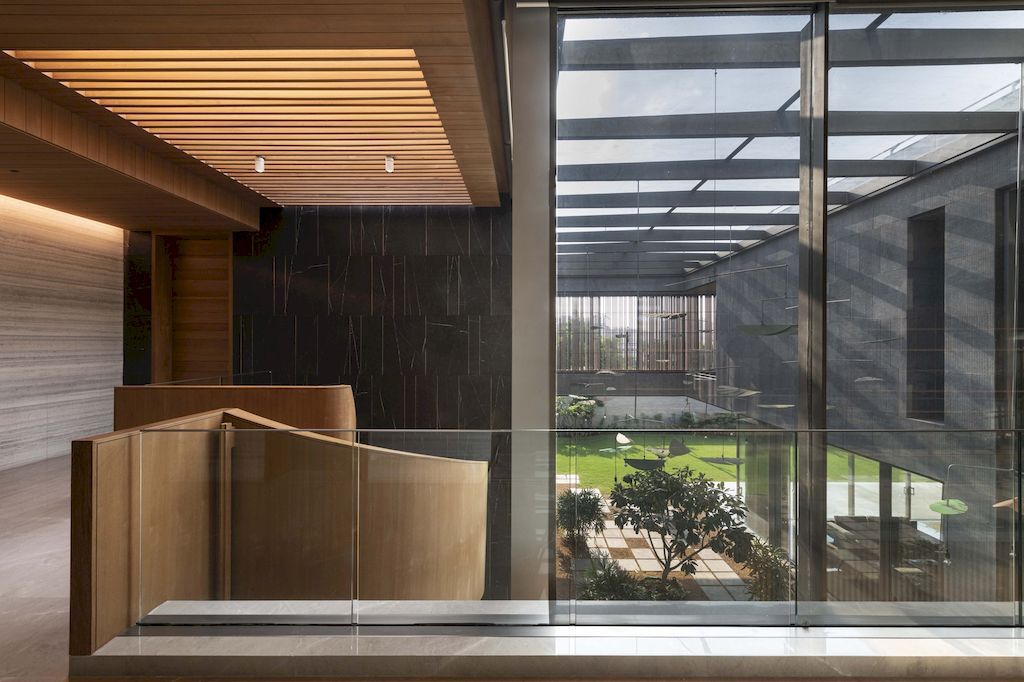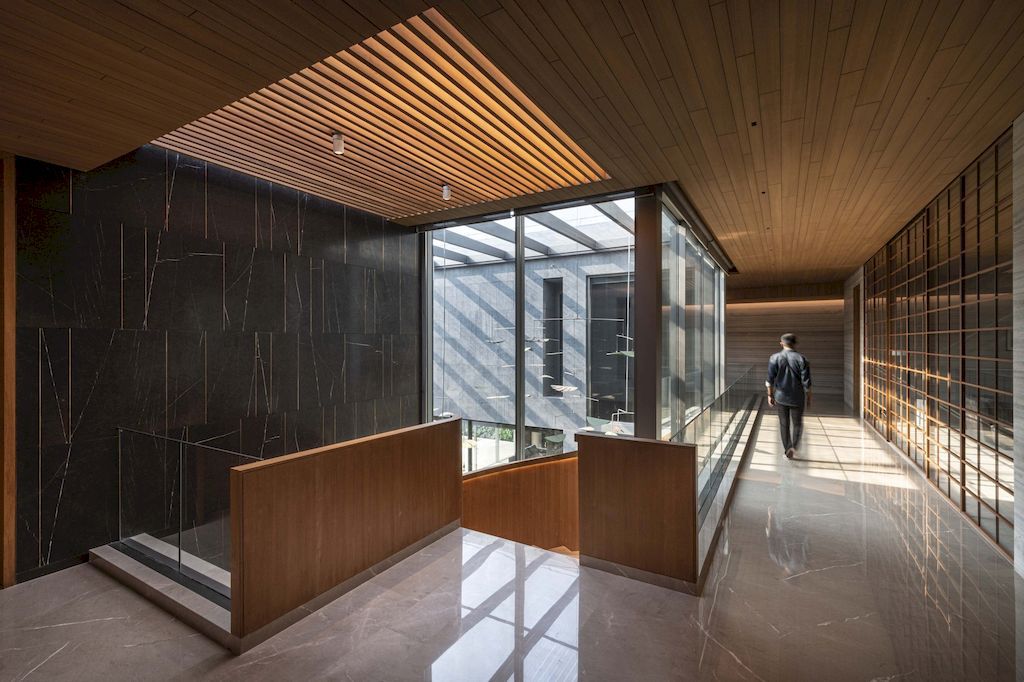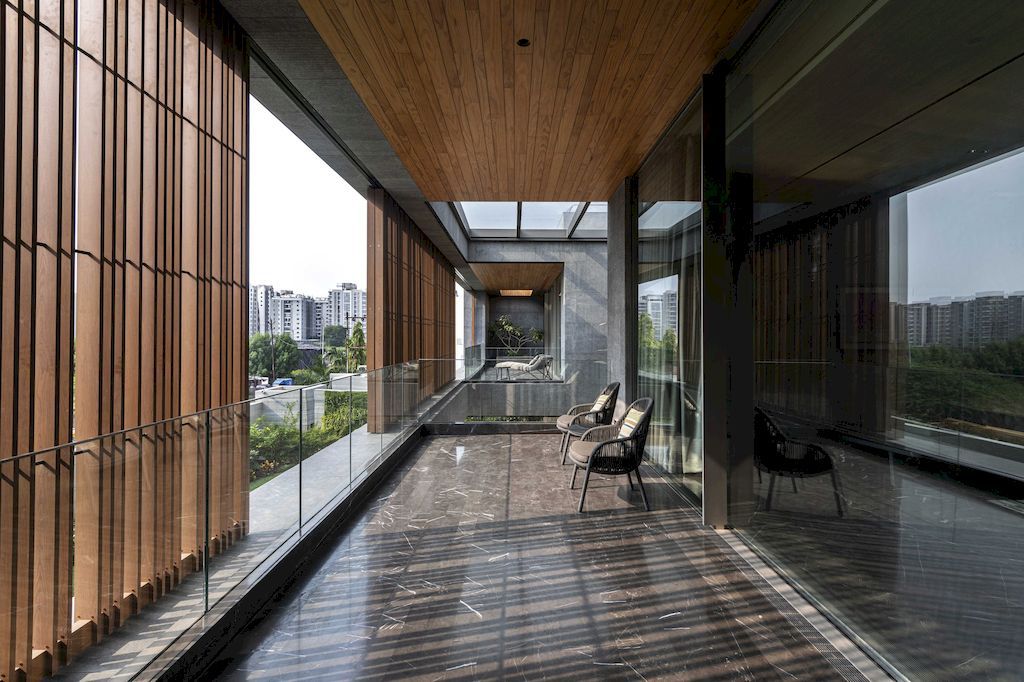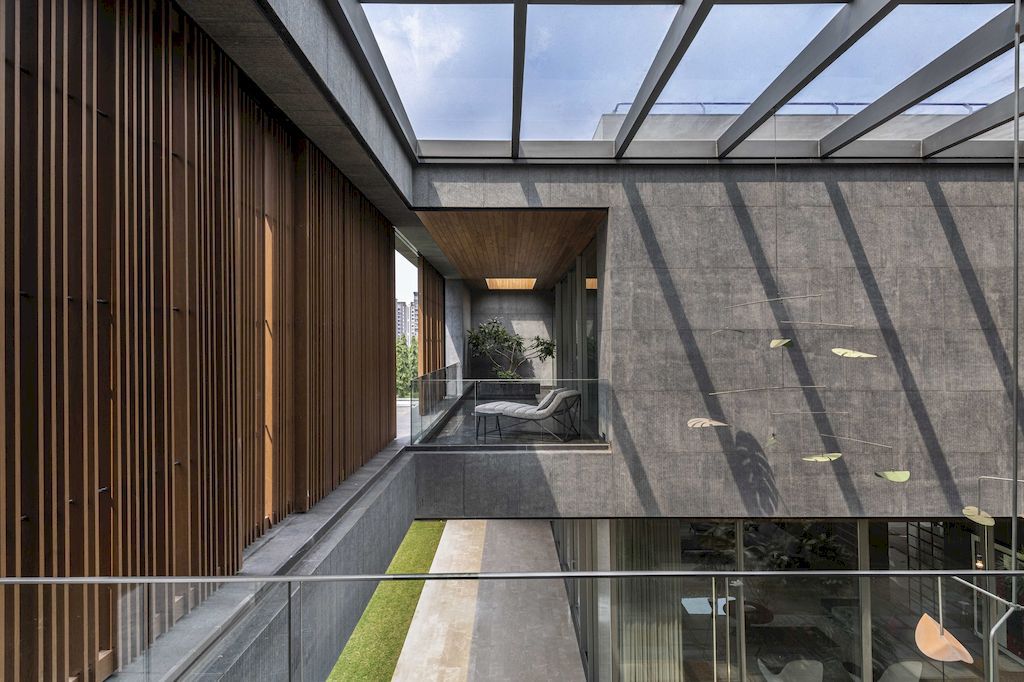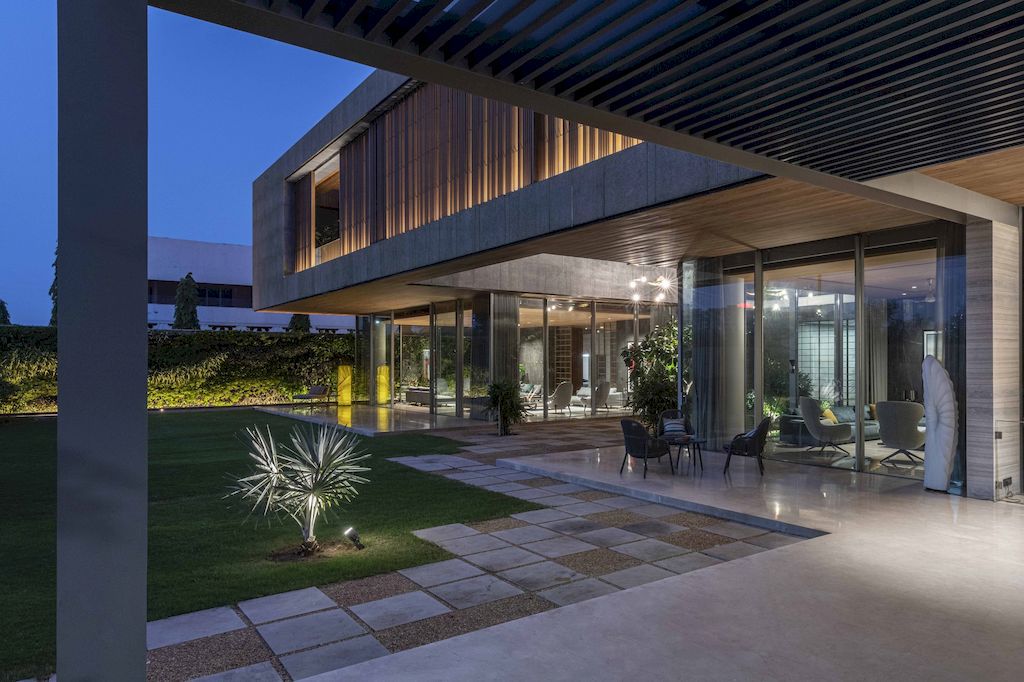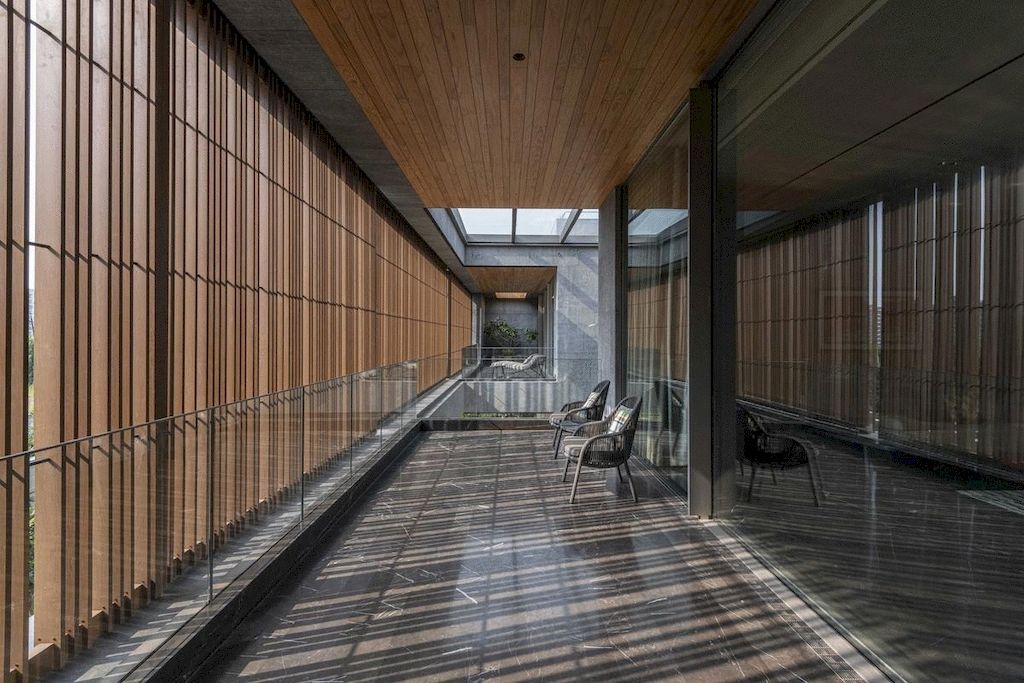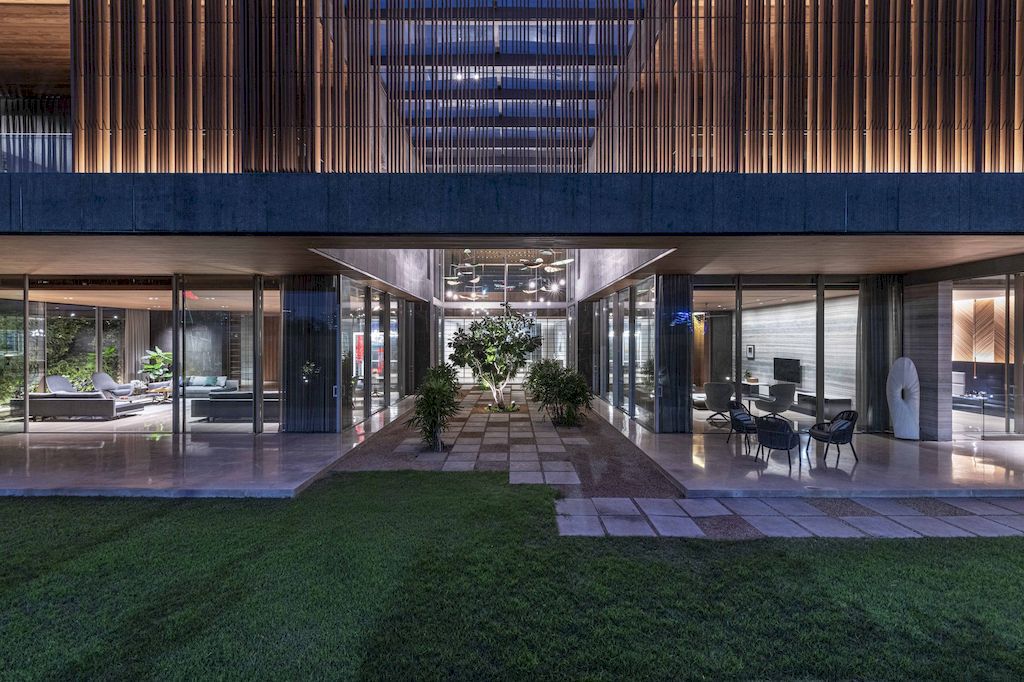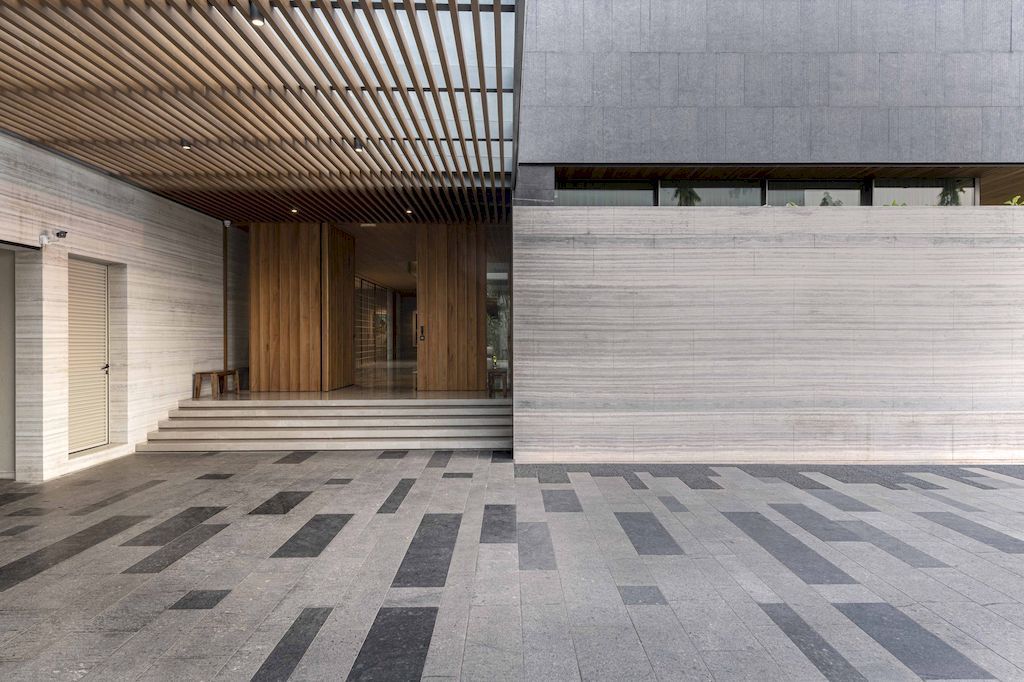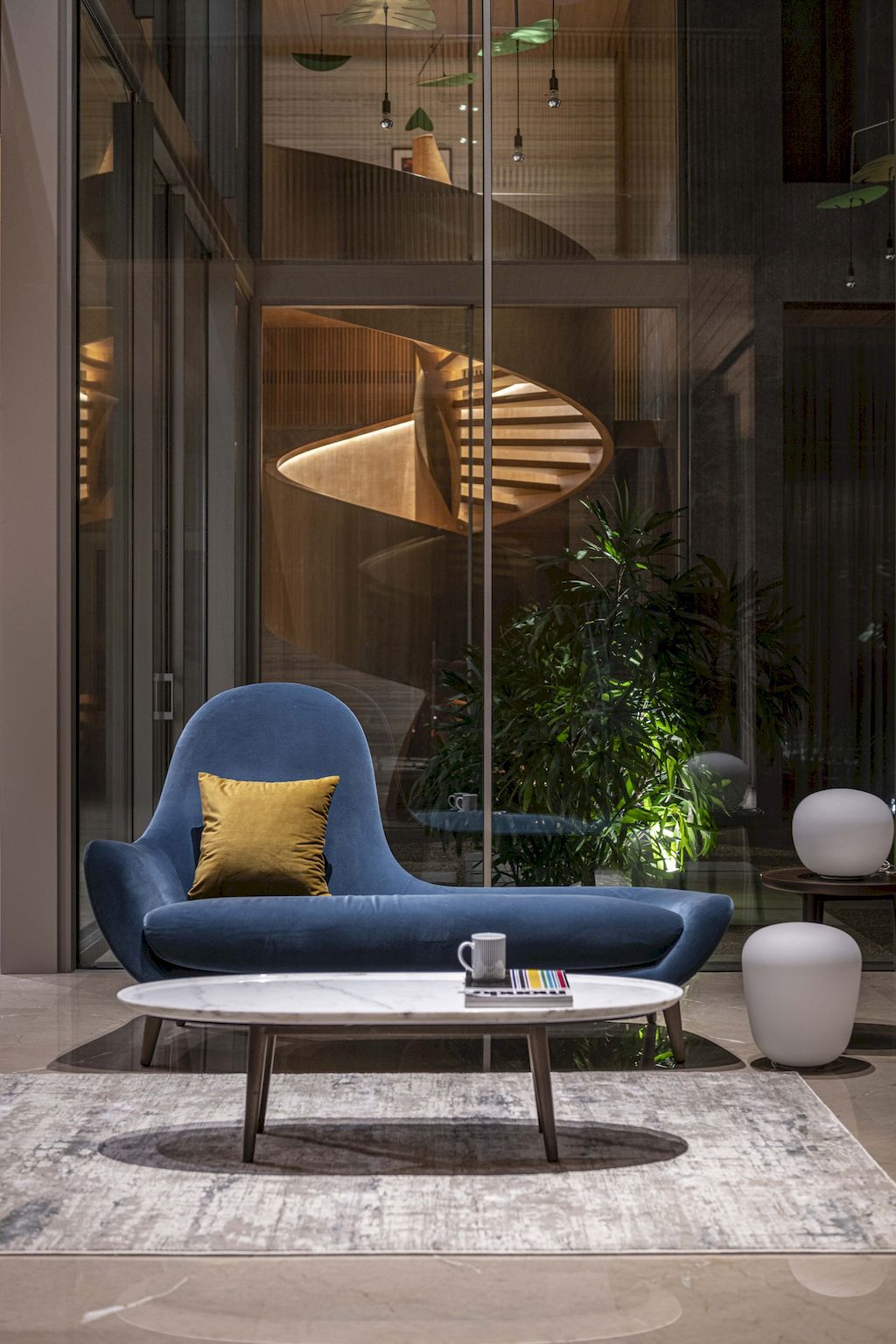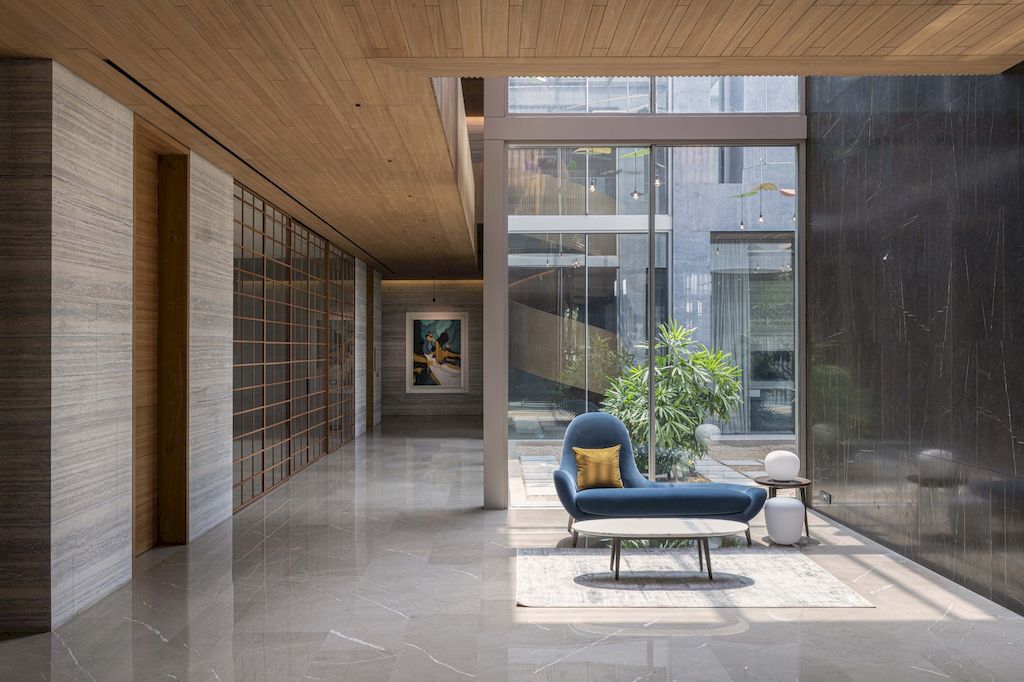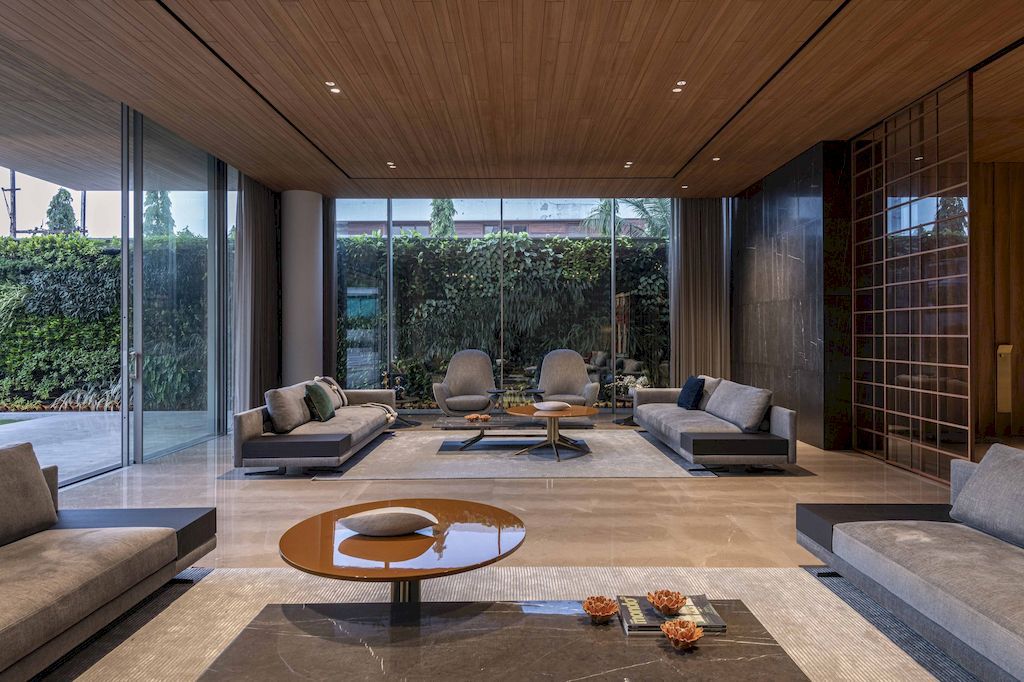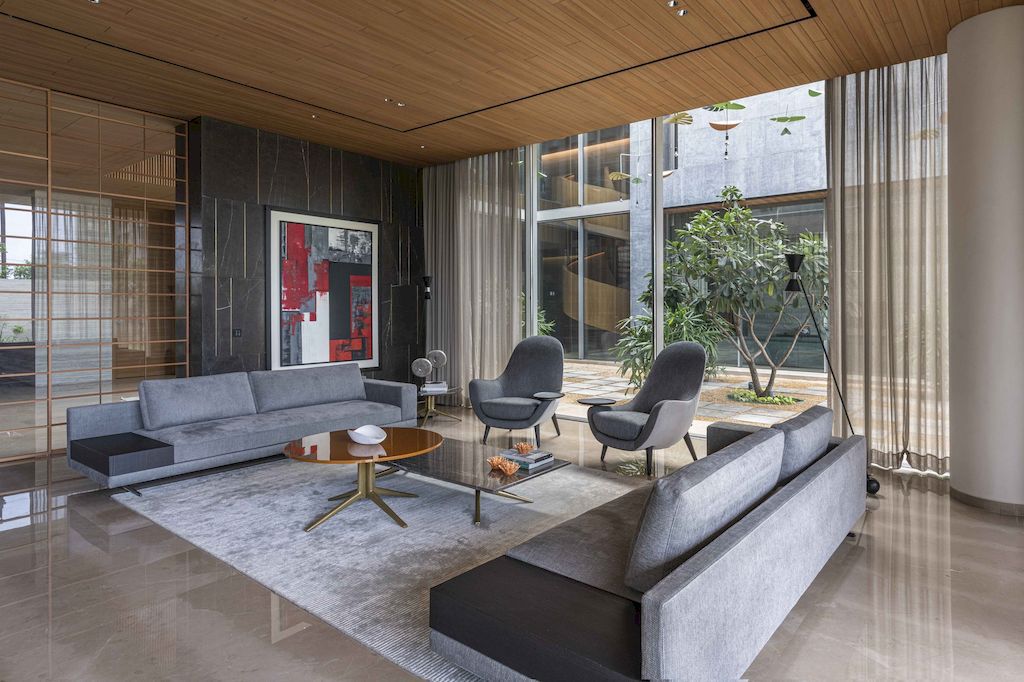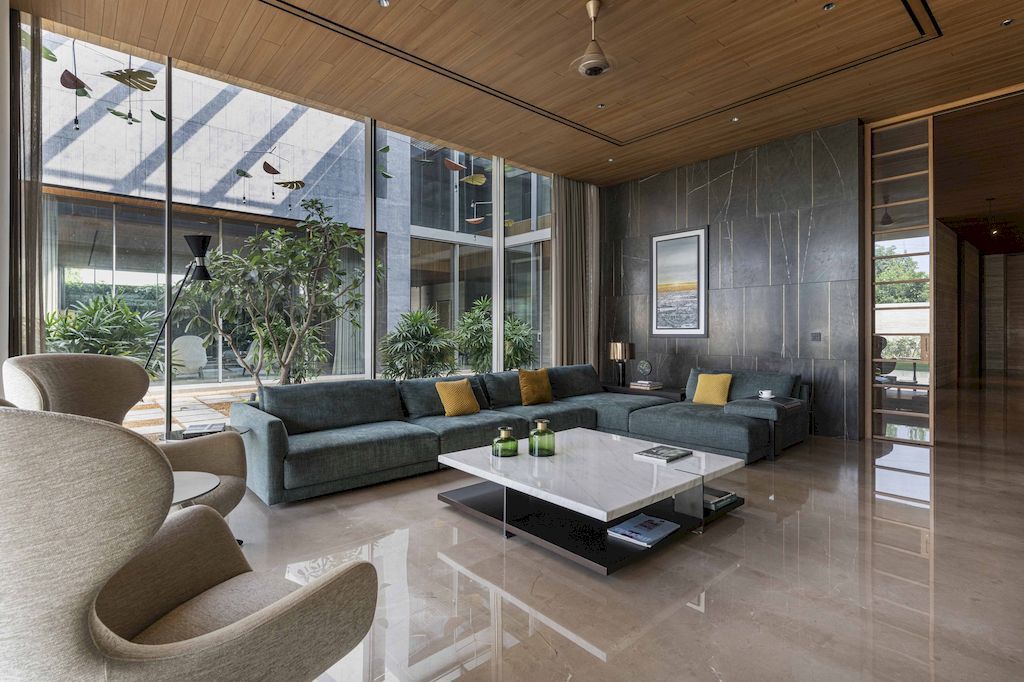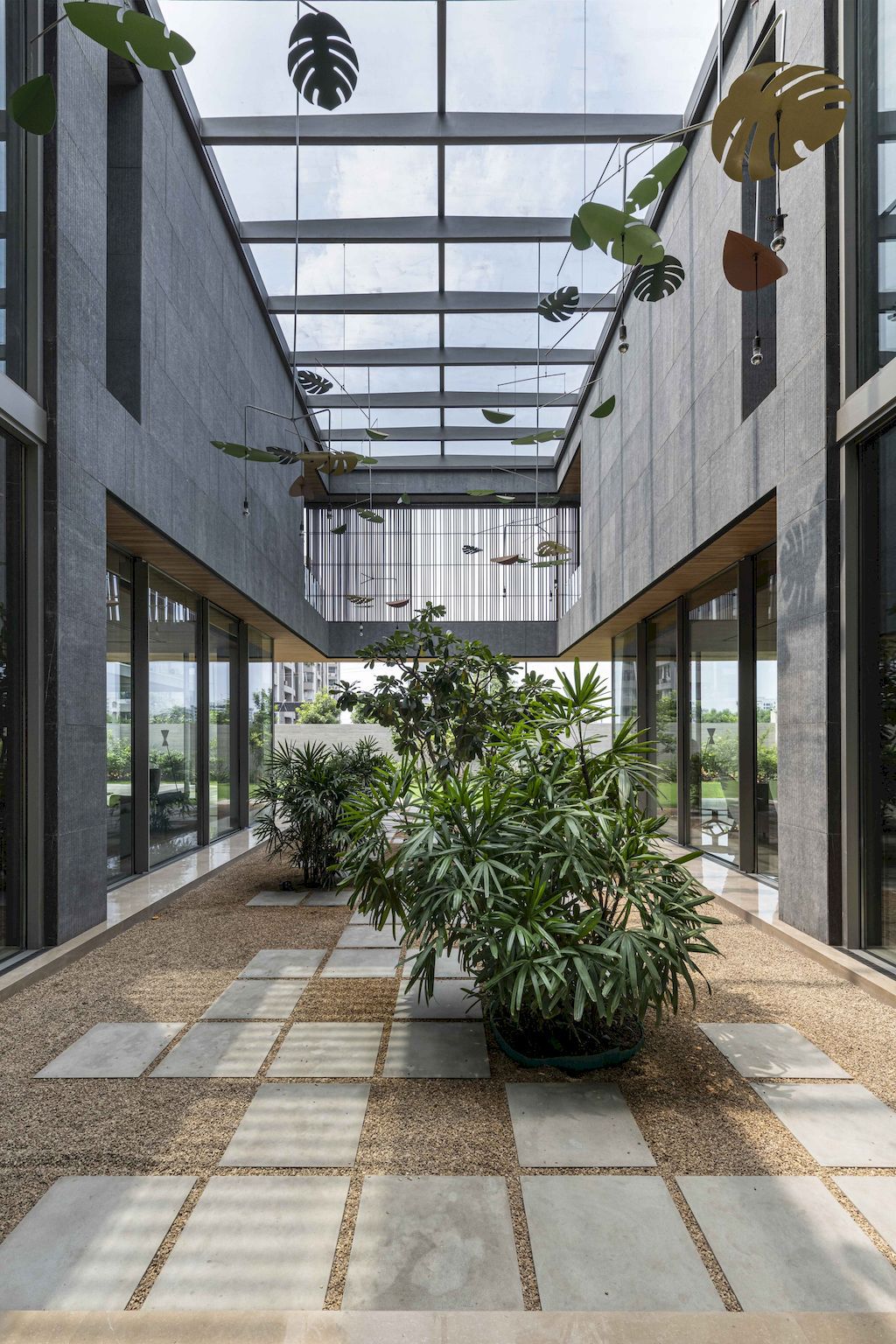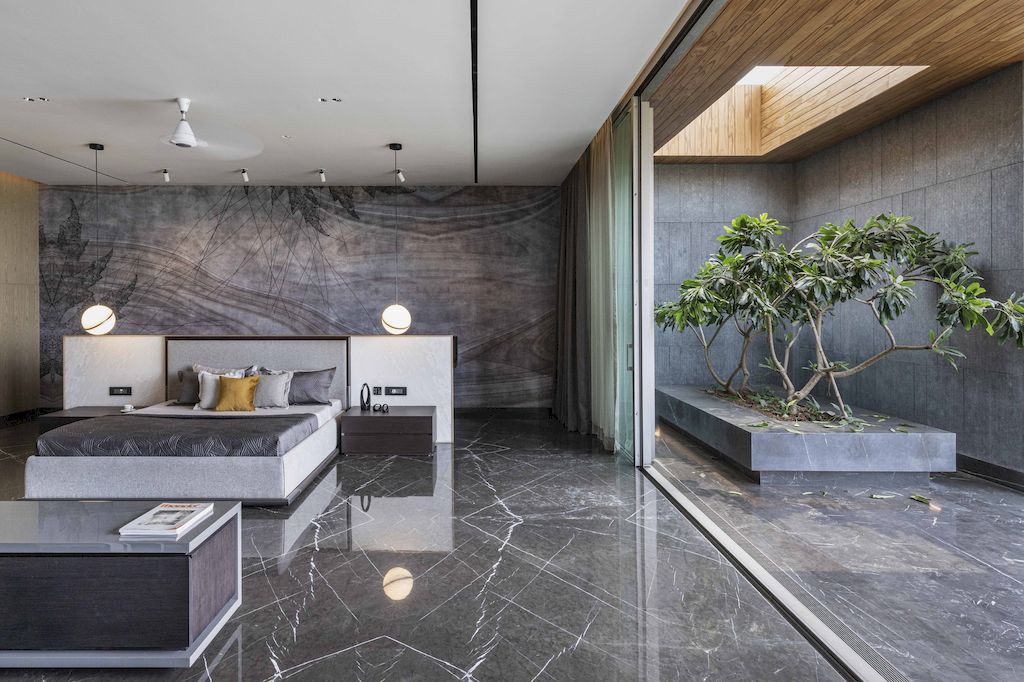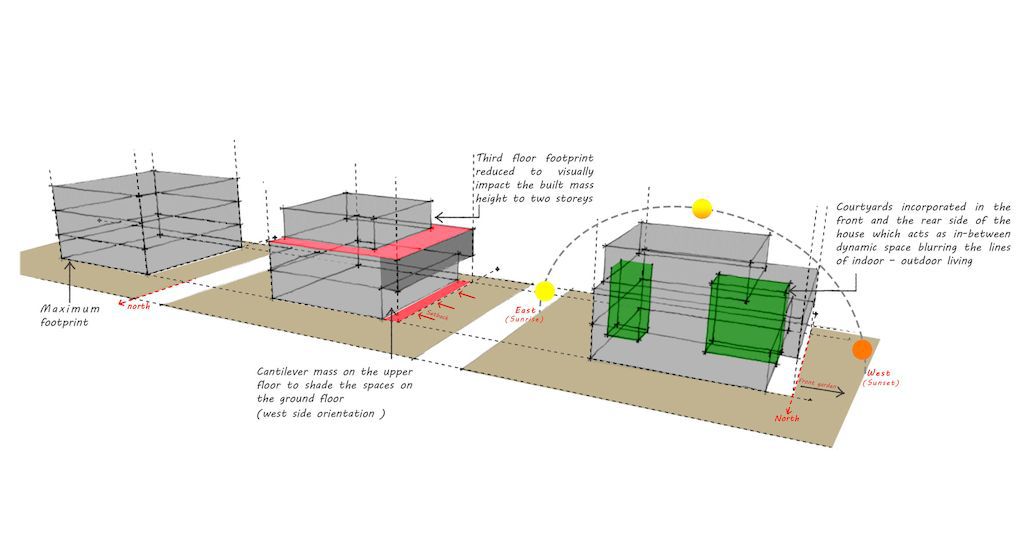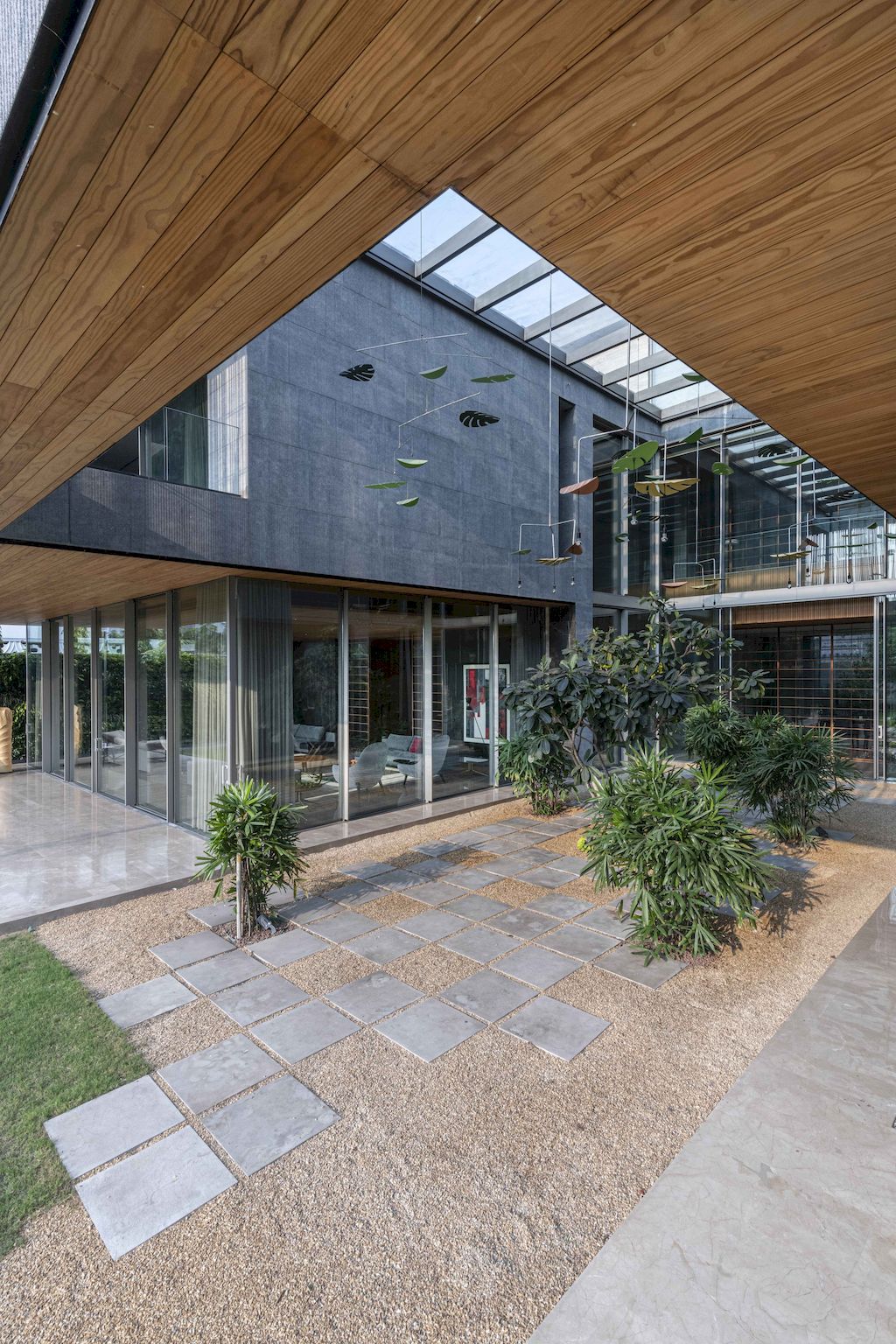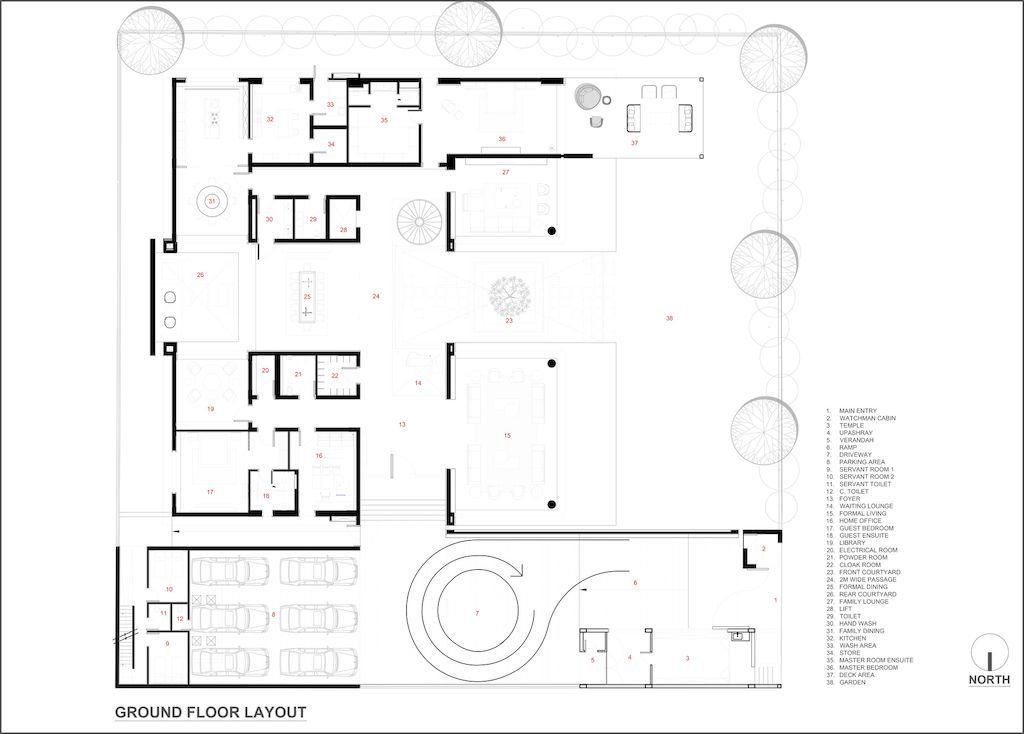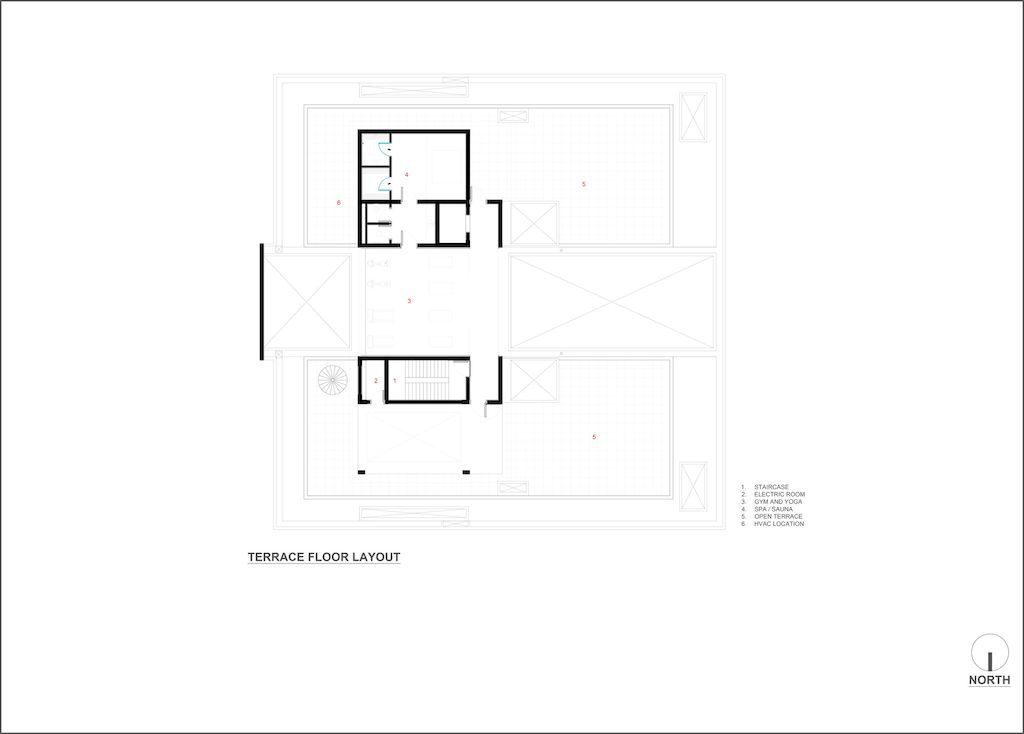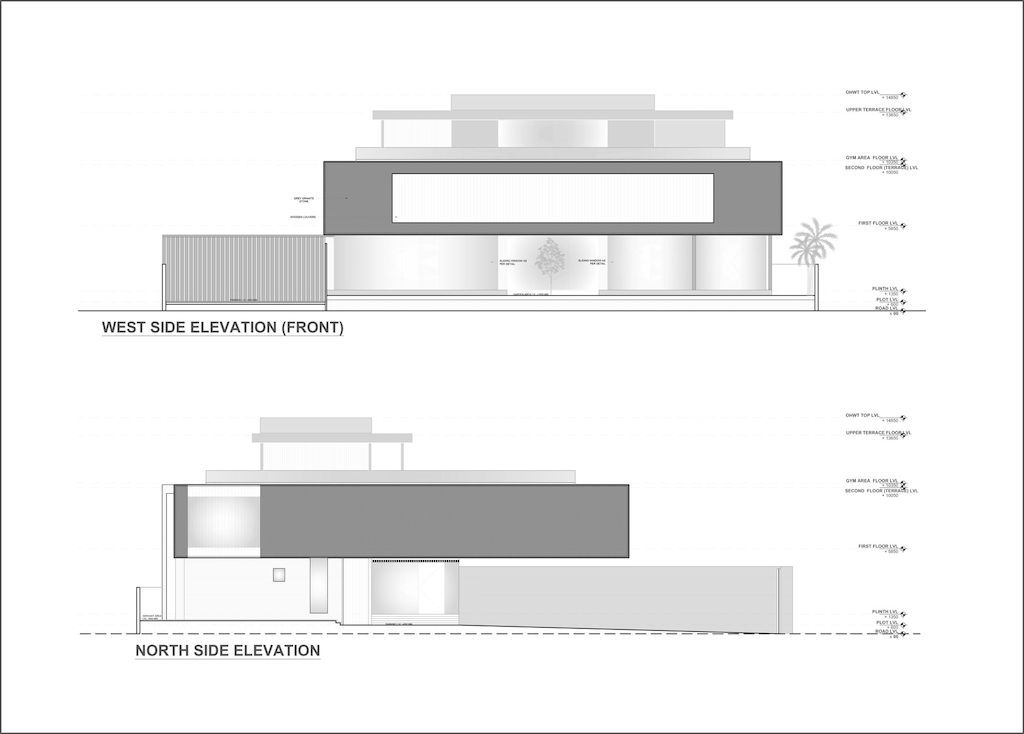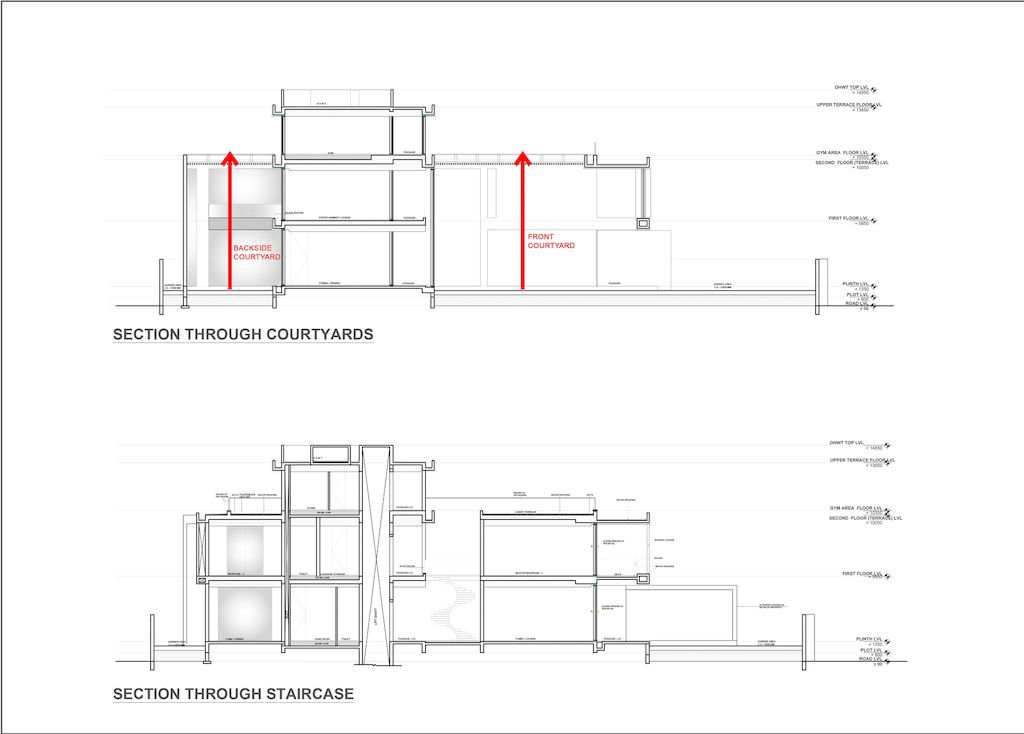 The H House Gallery:
Text by the Architects: The house being sited in between a busy neighborhood, the owners of this home felt the common dilemma of a requirement of private living spaces surrounded by gardens. In order to create a luxurious and spacious home where the owner feels constantly connected to the outdoors, the design inverts the concept of a bungalow set in a garden by infusing gardens into the bungalow and encapsulating the natural green space within the house.
Photo credit: Sebastian Zachariah | Source: Co.lab Design Studio
For more information about this project; please contact the Architecture firm :
– Add: 2, Udhana Main Rd, Ranchhod Nagar, Harinagar-2, Harinagar, Udhna, Surat, Gujarat 394220, India
– Tel: +91 11 4101 4659
– Email: saurabh(at)colabdesign(dot)in
More Projects in India here:
---