Architecture Design of Bento House
Description About The Project
Bento House designed by FCstudio, located on a plot of land in the exclusive Jardim Paulista neighbourhood southwest of downtown Sao Paulo in Brazil. This house stands on an elongated plot making an interesting game of openings and closings of the house according to its facades.
Indeed, this house introverted and discreet, it is a resounding and compact metallic volume that seems to float on exposed concrete walls. The folded sheet metal of the upper floor and the access gate create a visual barrier that. Once crossed, shows a green oasis establishing a relation of longitudinal opening and direct connection on the ground floor with the garden, locating there the main meeting areas of the house.
On the other hand, this balance is also present between the two main volumes. The upper floor features operable panels that can be completely closed to block out sunlight, guarantee privacy, and acoustically isolate intimate spaces. Alternatively, these panels can also be opened at strategic points for lighting and ventilation. The ground floor, in the opposite way, opens up to the garden in a fluid way with floor-to-ceiling glass openings that blend the boundary between indoor and outdoor space.
With regard to the program, the ground floor hosts the public functions including an open plan kitchen, living and dining area. This space extends outside to an outdoor dining table on the terrace. As well as a small pool, fire pit, and seating area in the garden. The upper floor of this Bento House contains three bedrooms and a home theater while the basement level comprises an additional bedroom as well as a laundry room and other services.
The Architecture Design Project Information: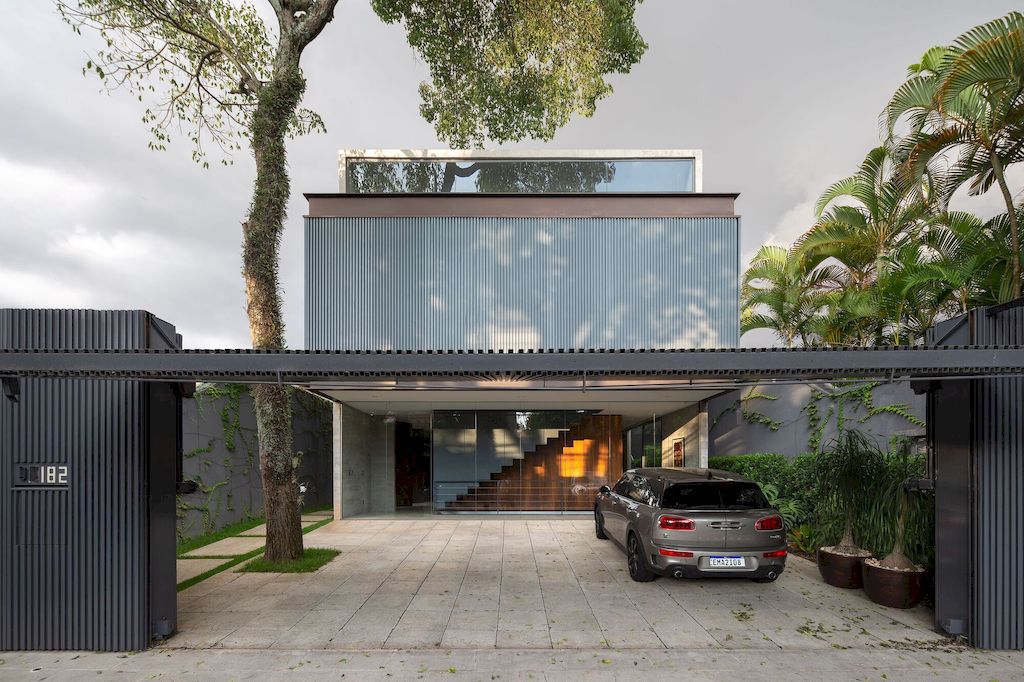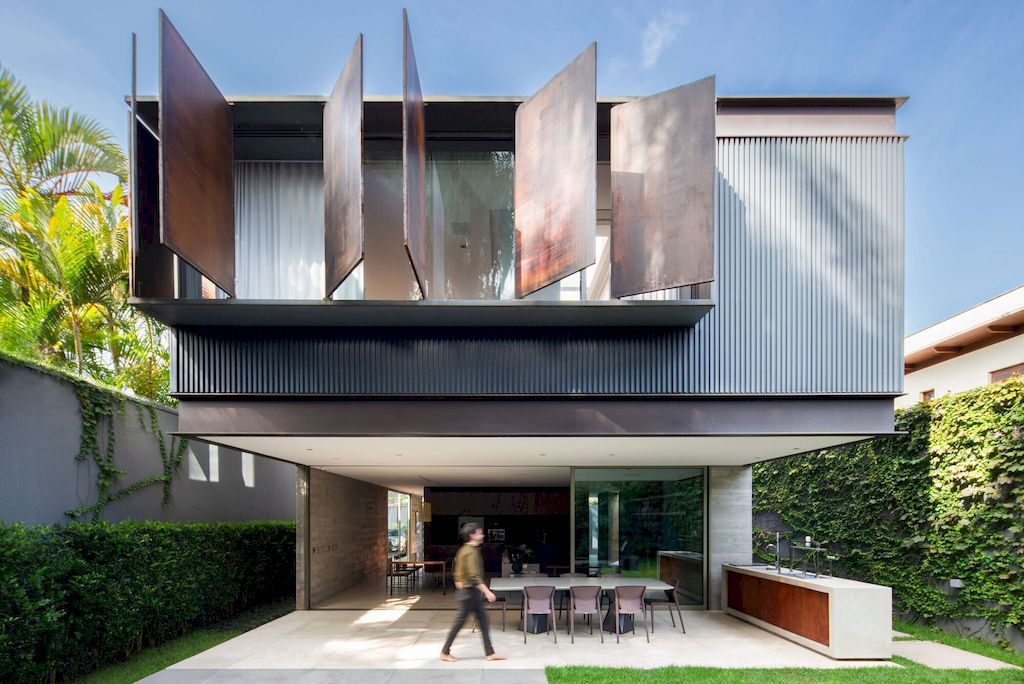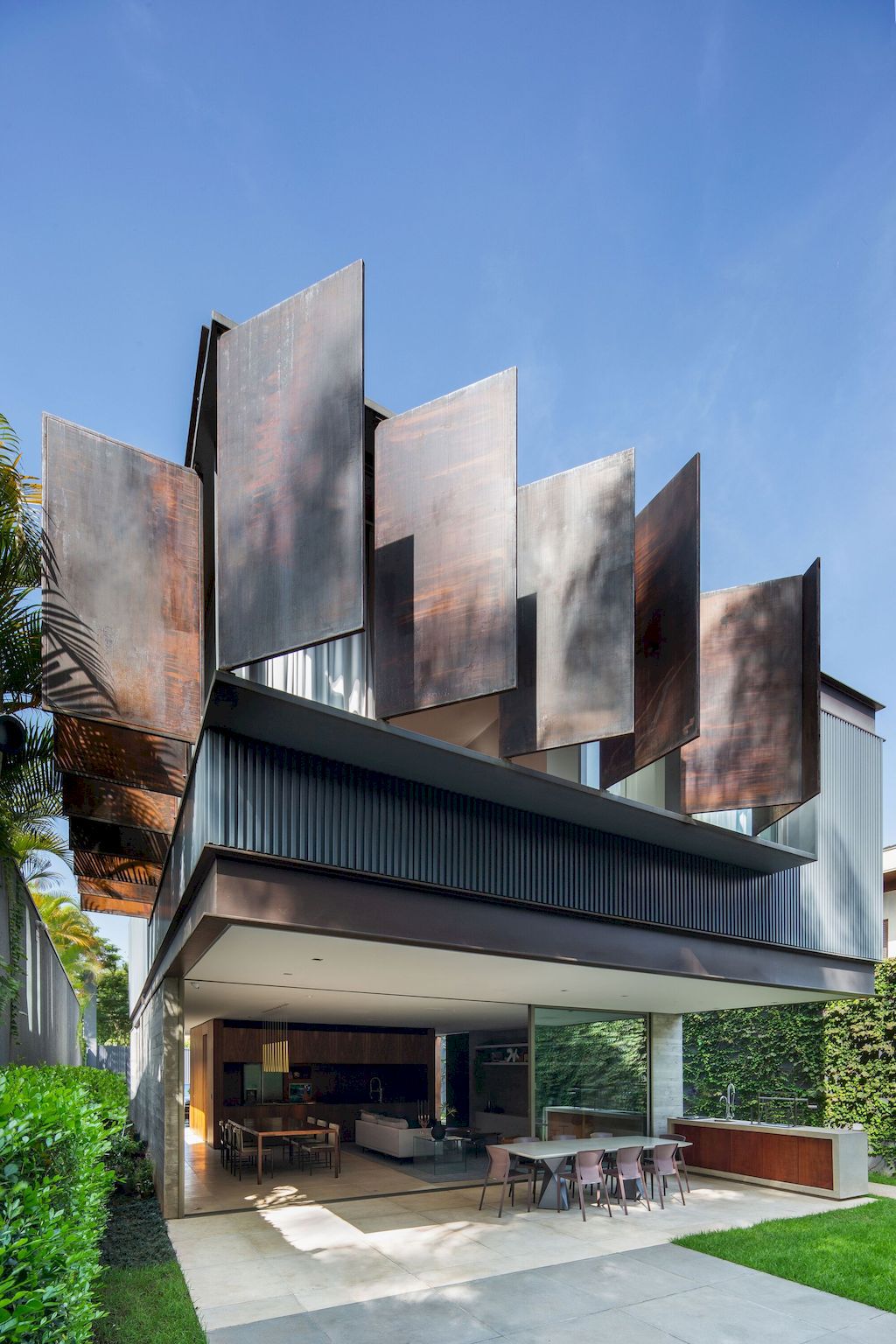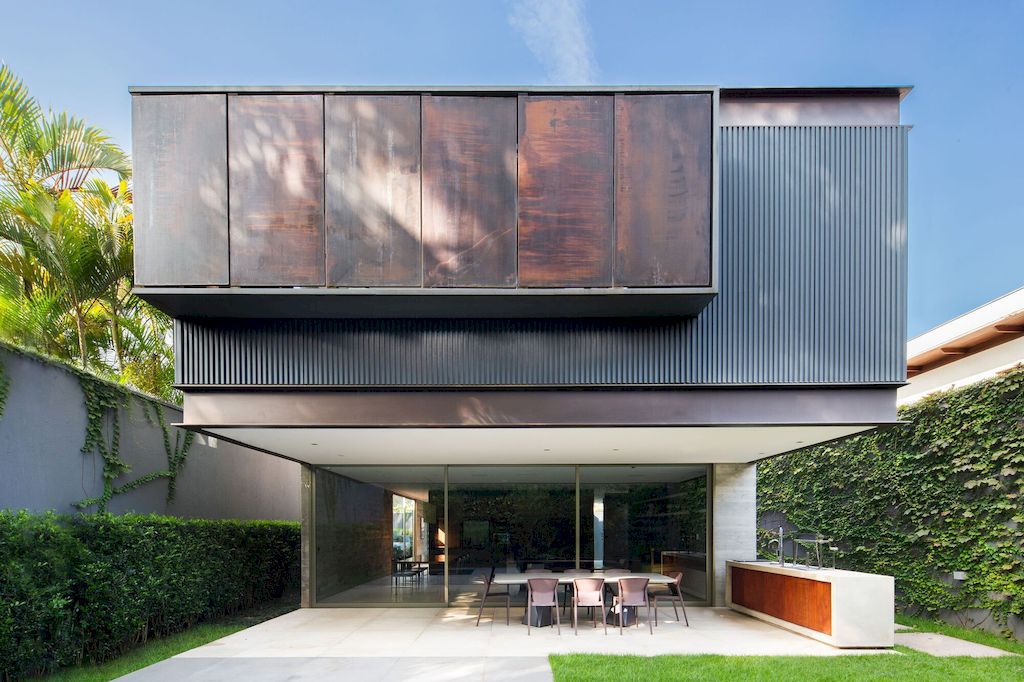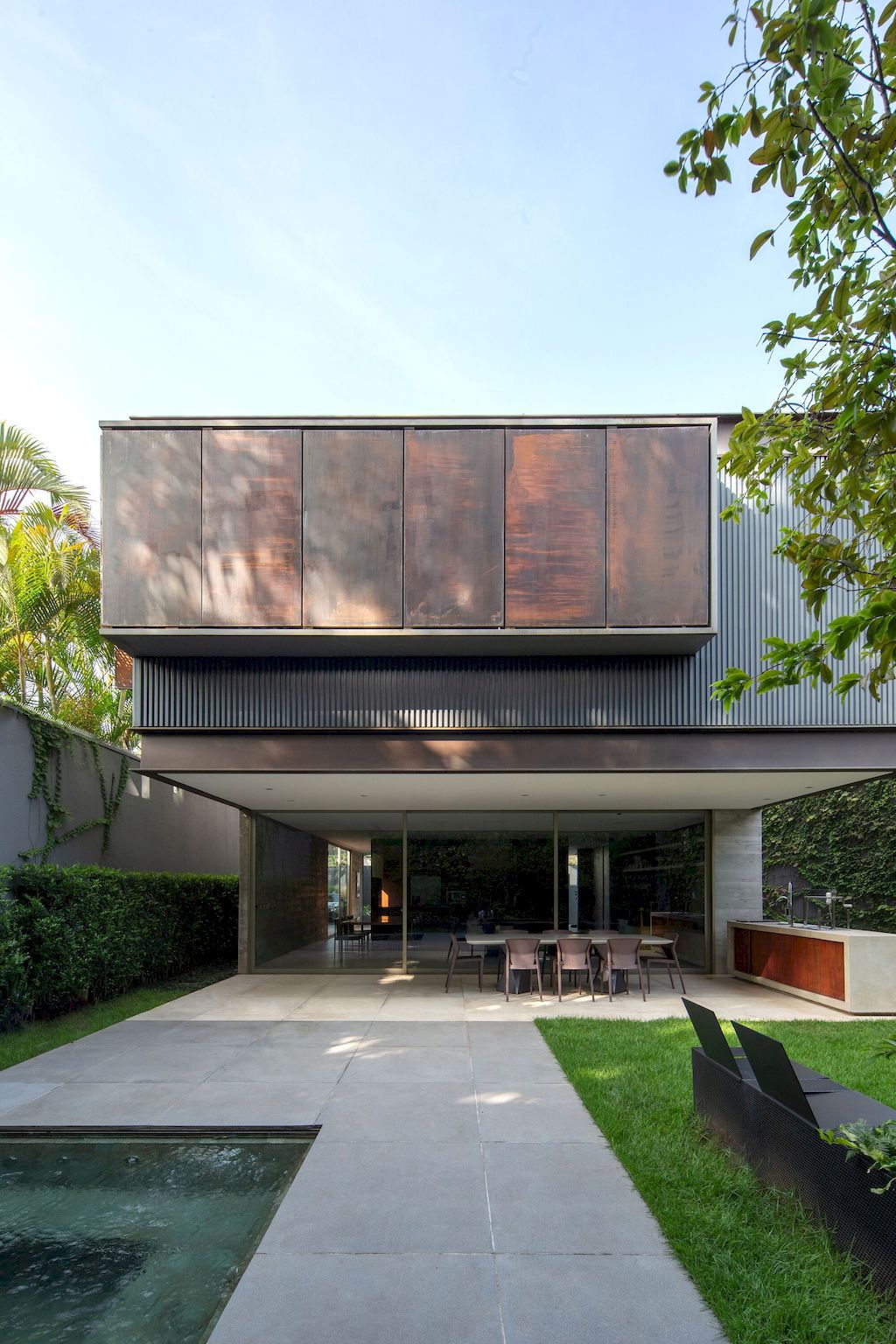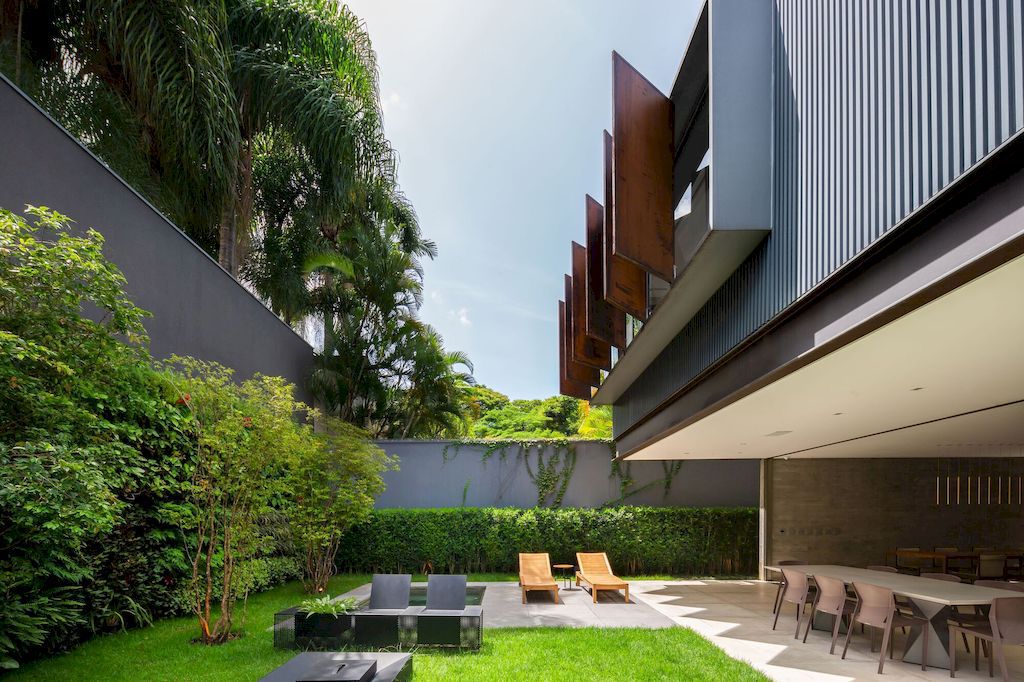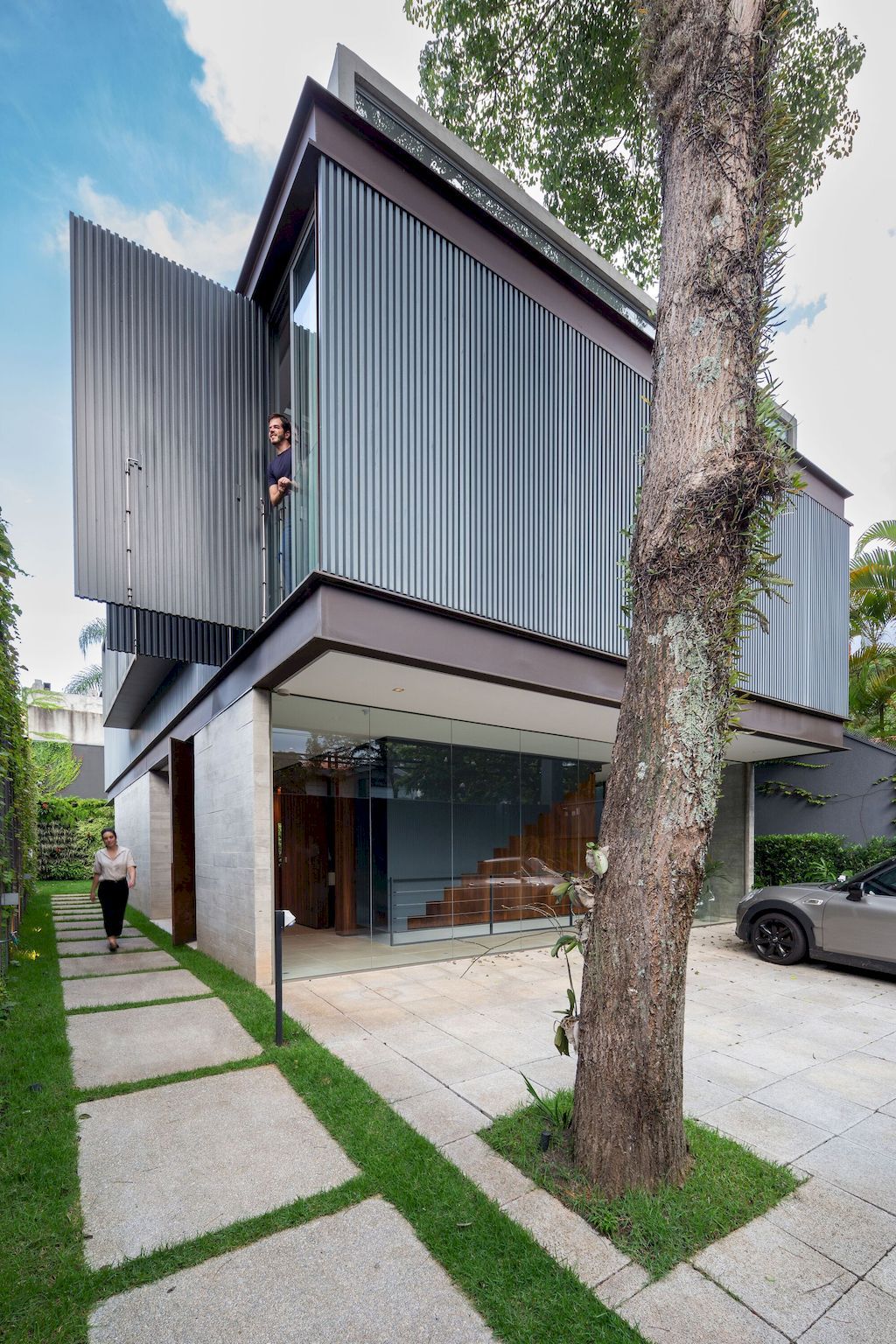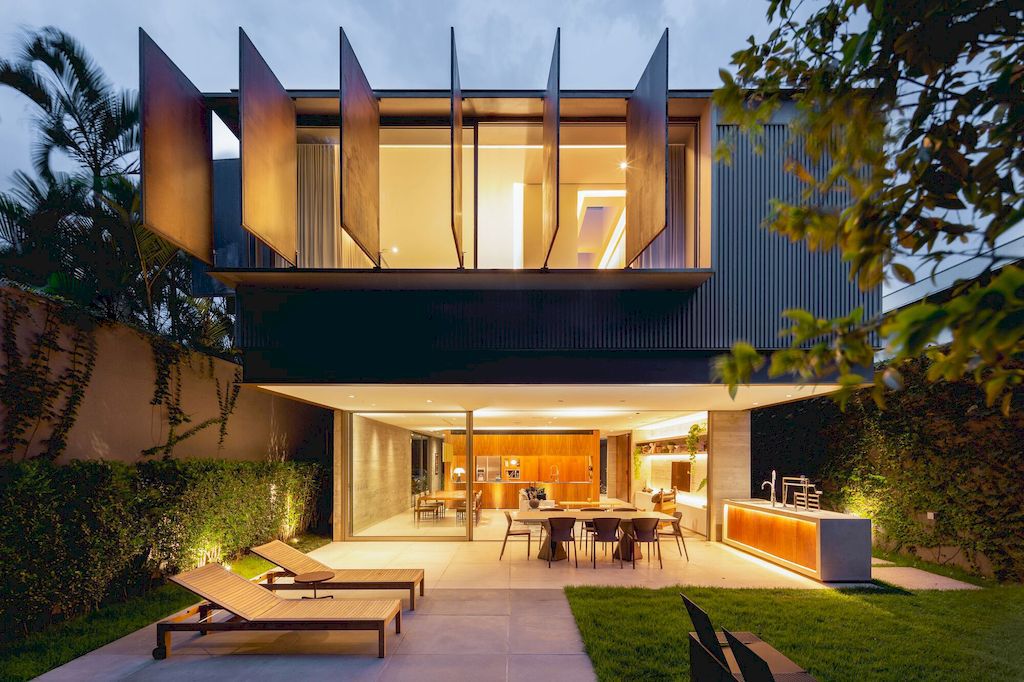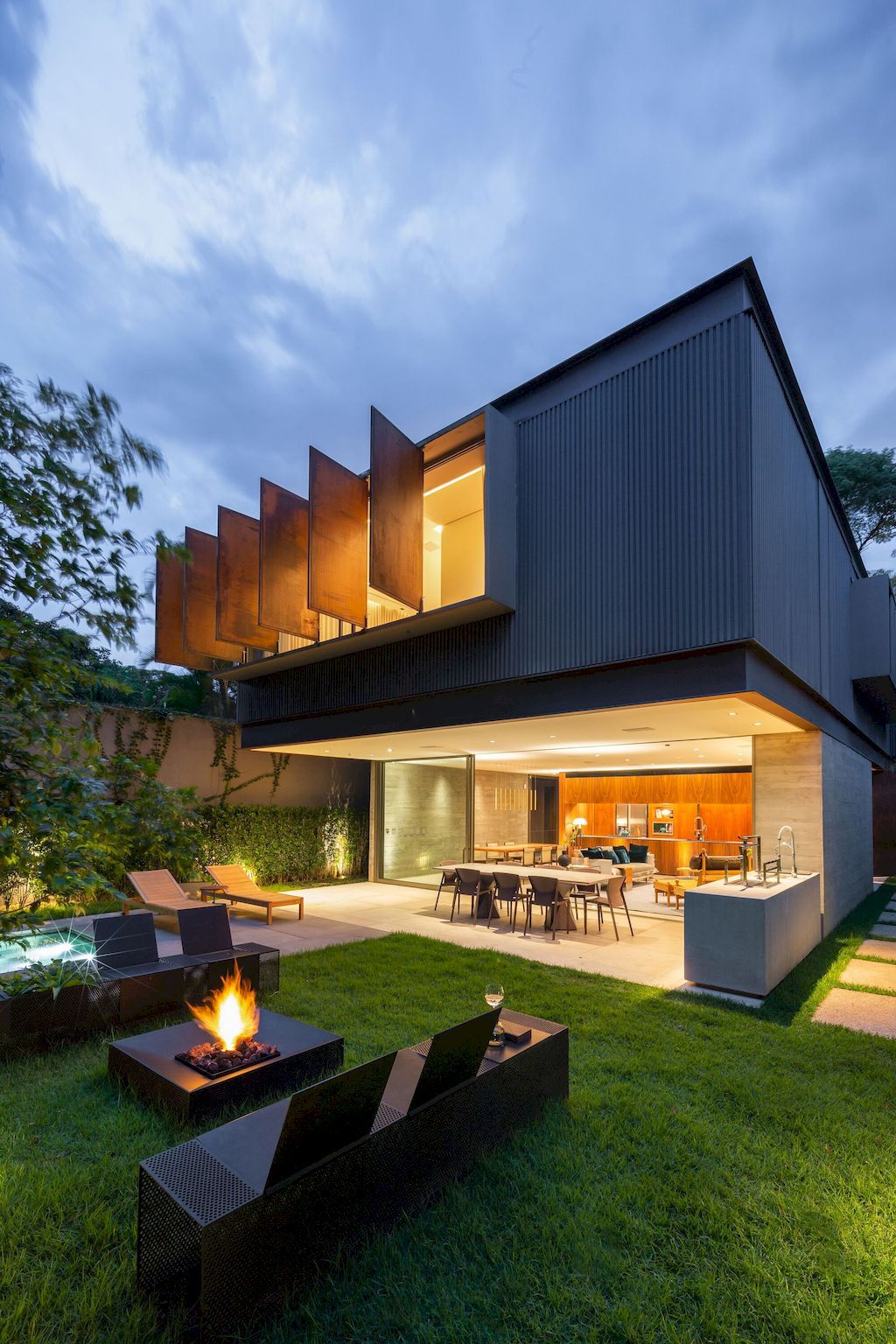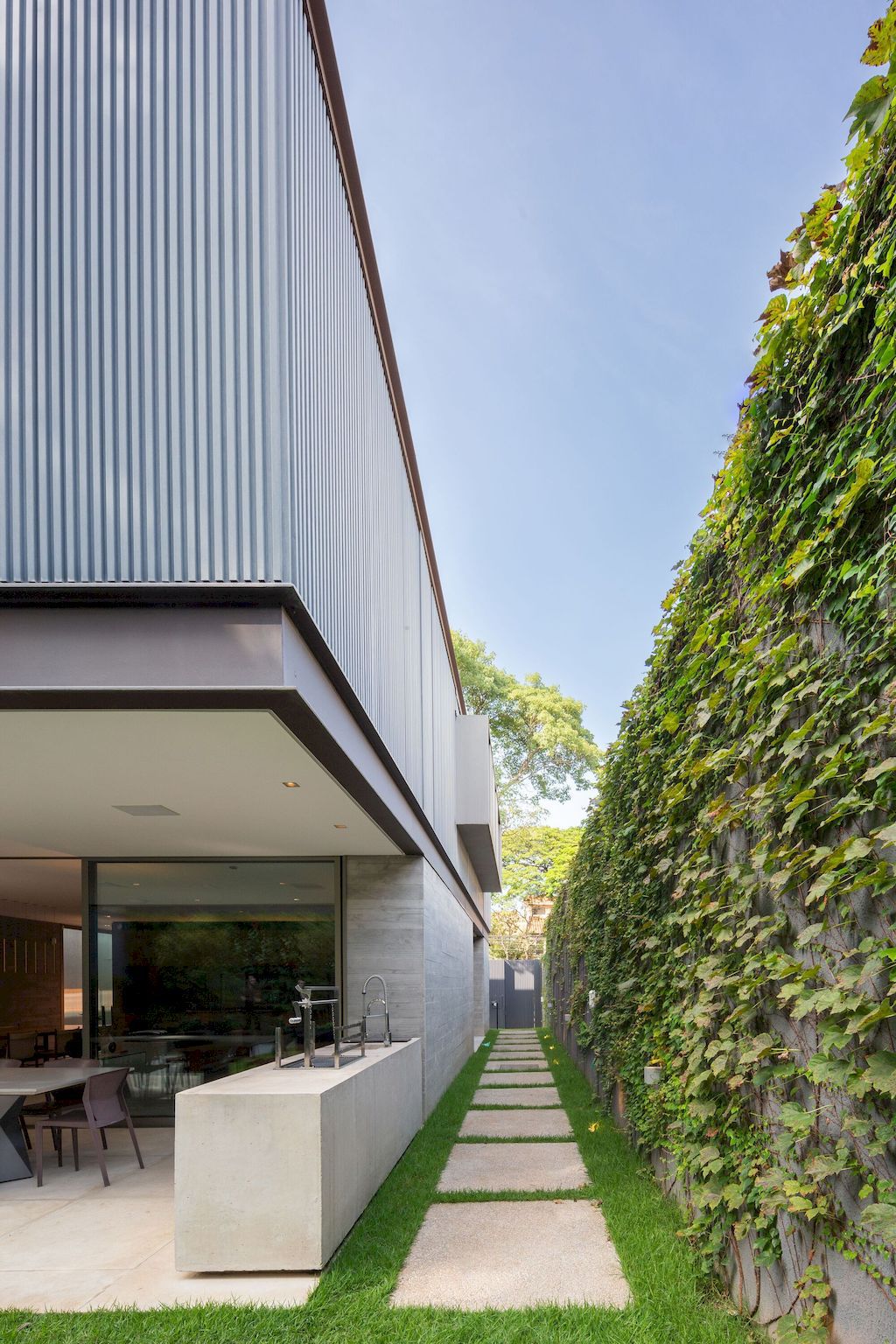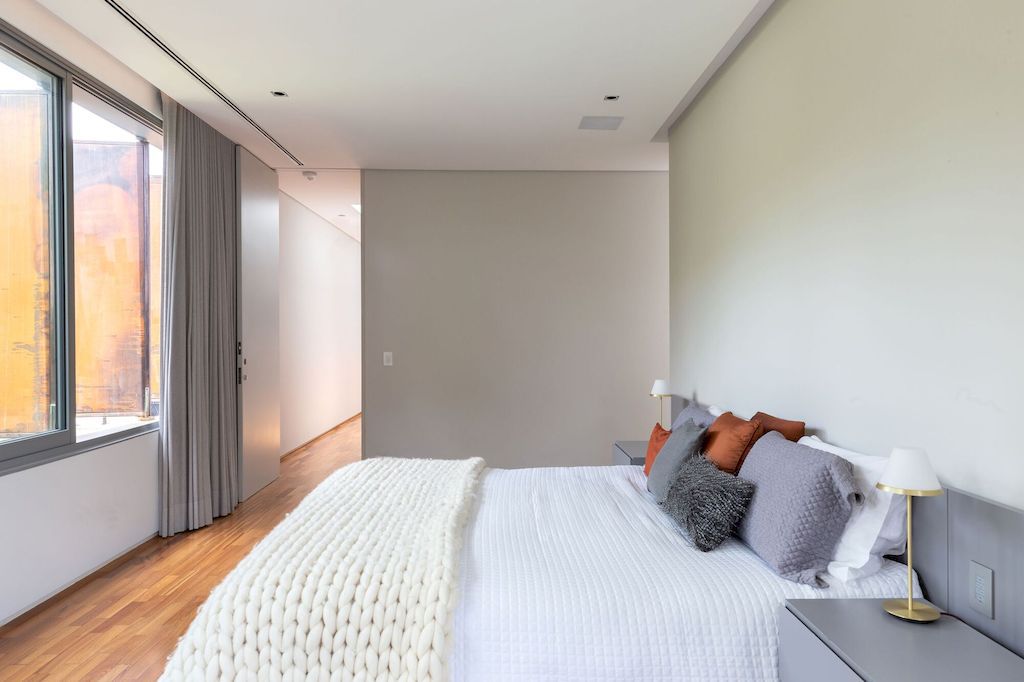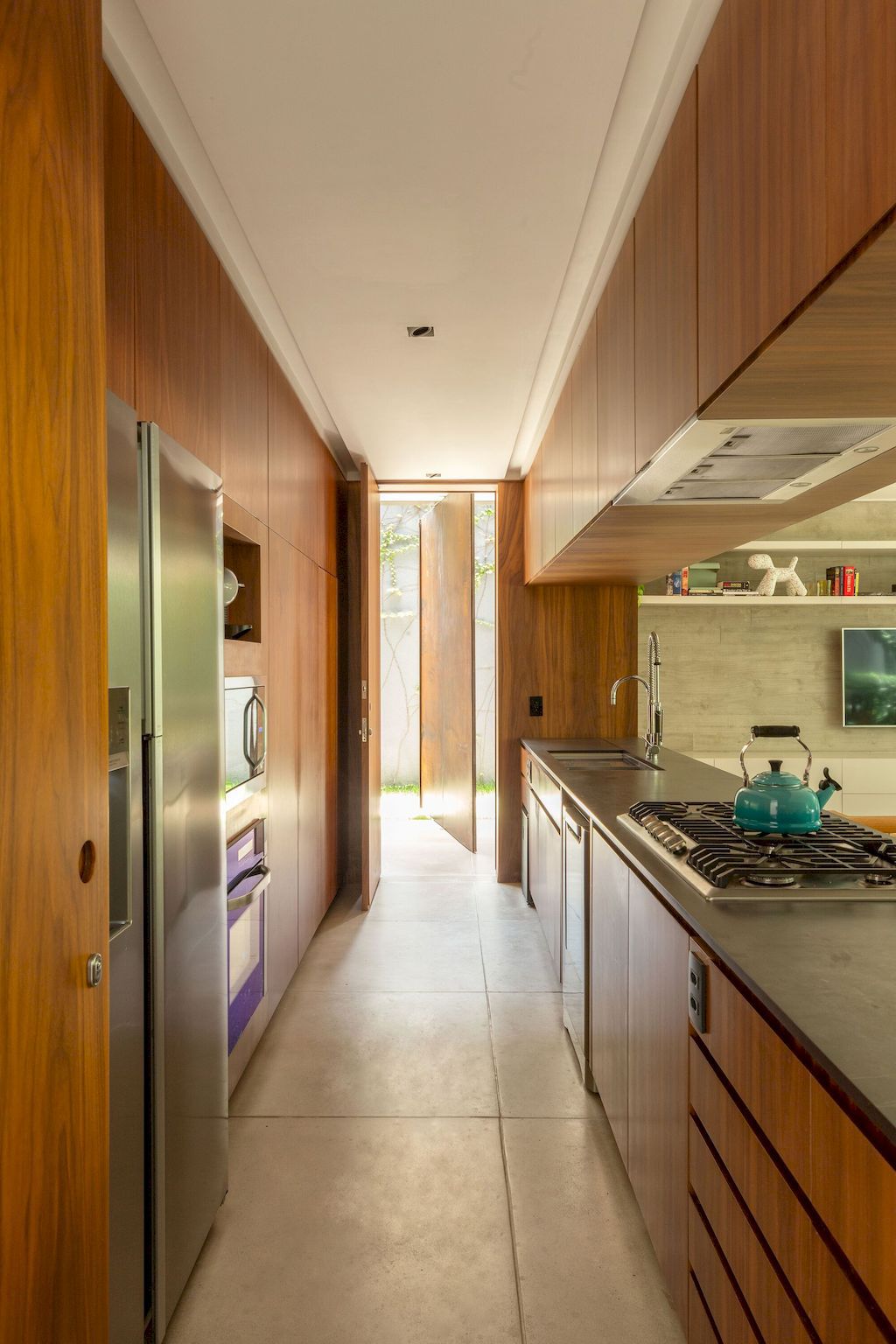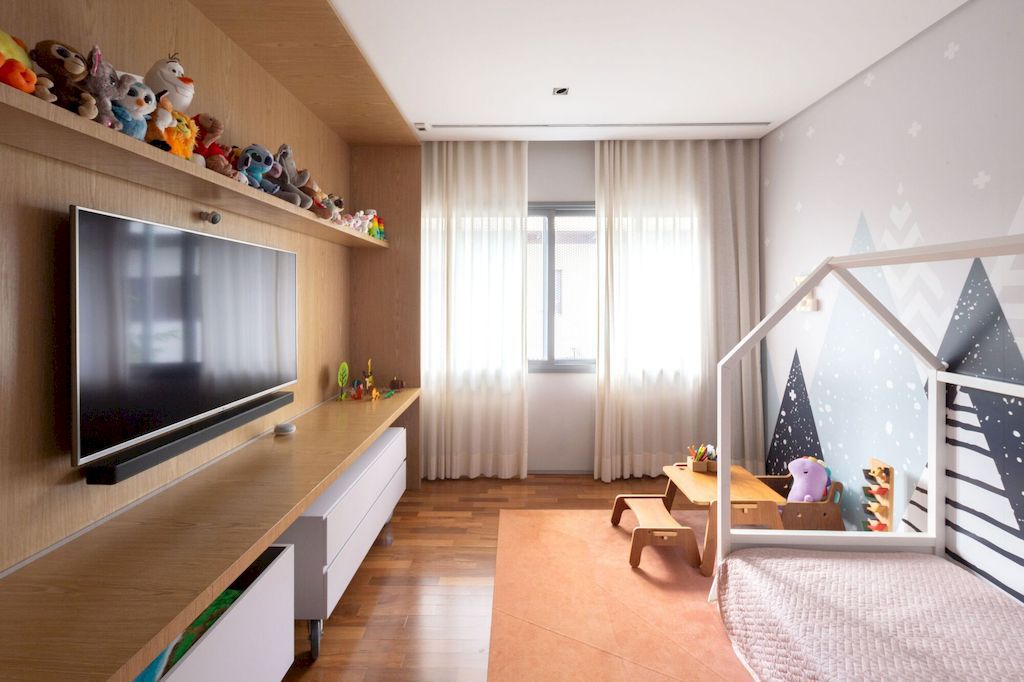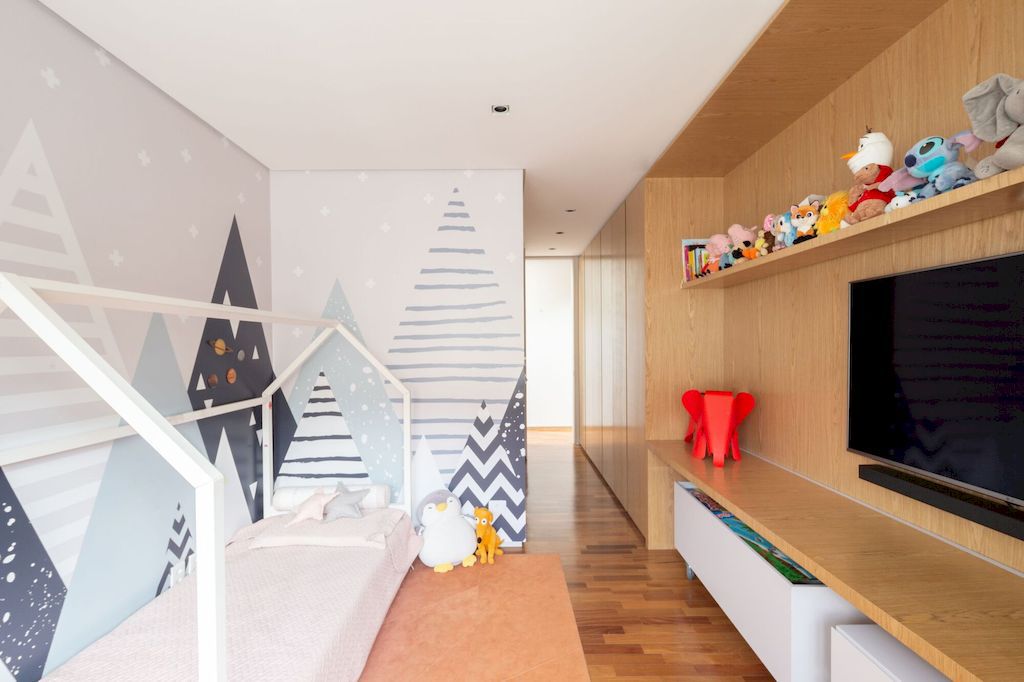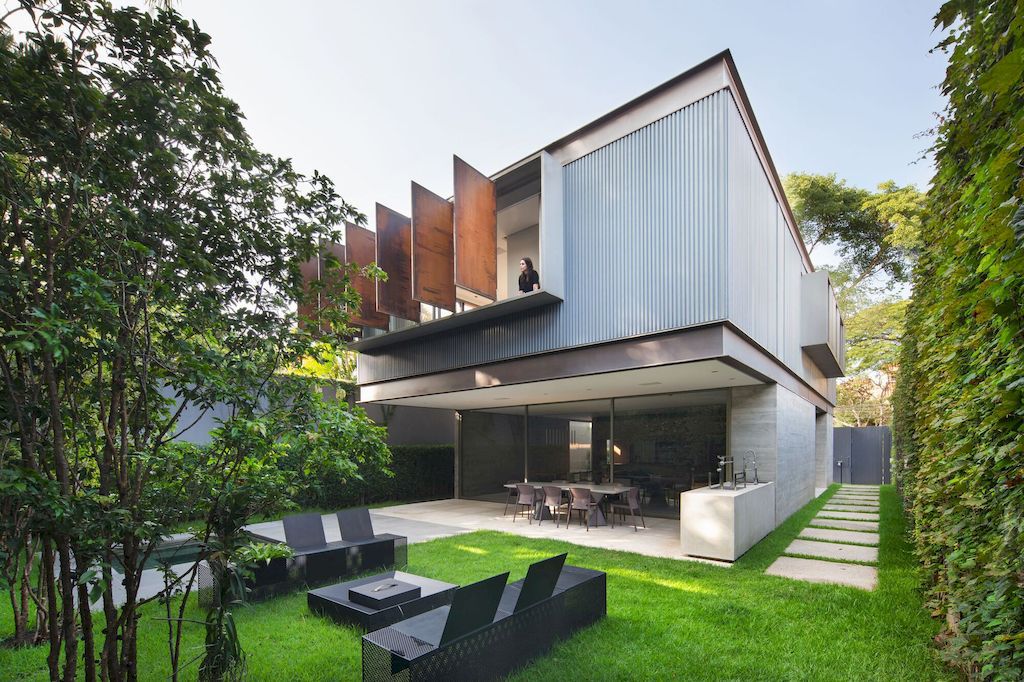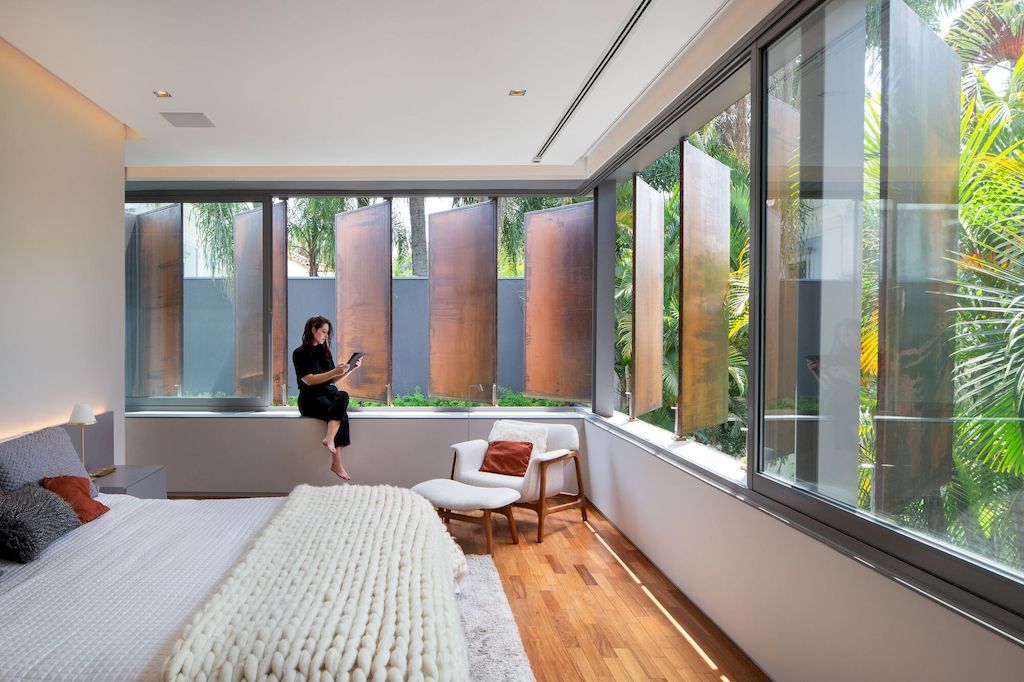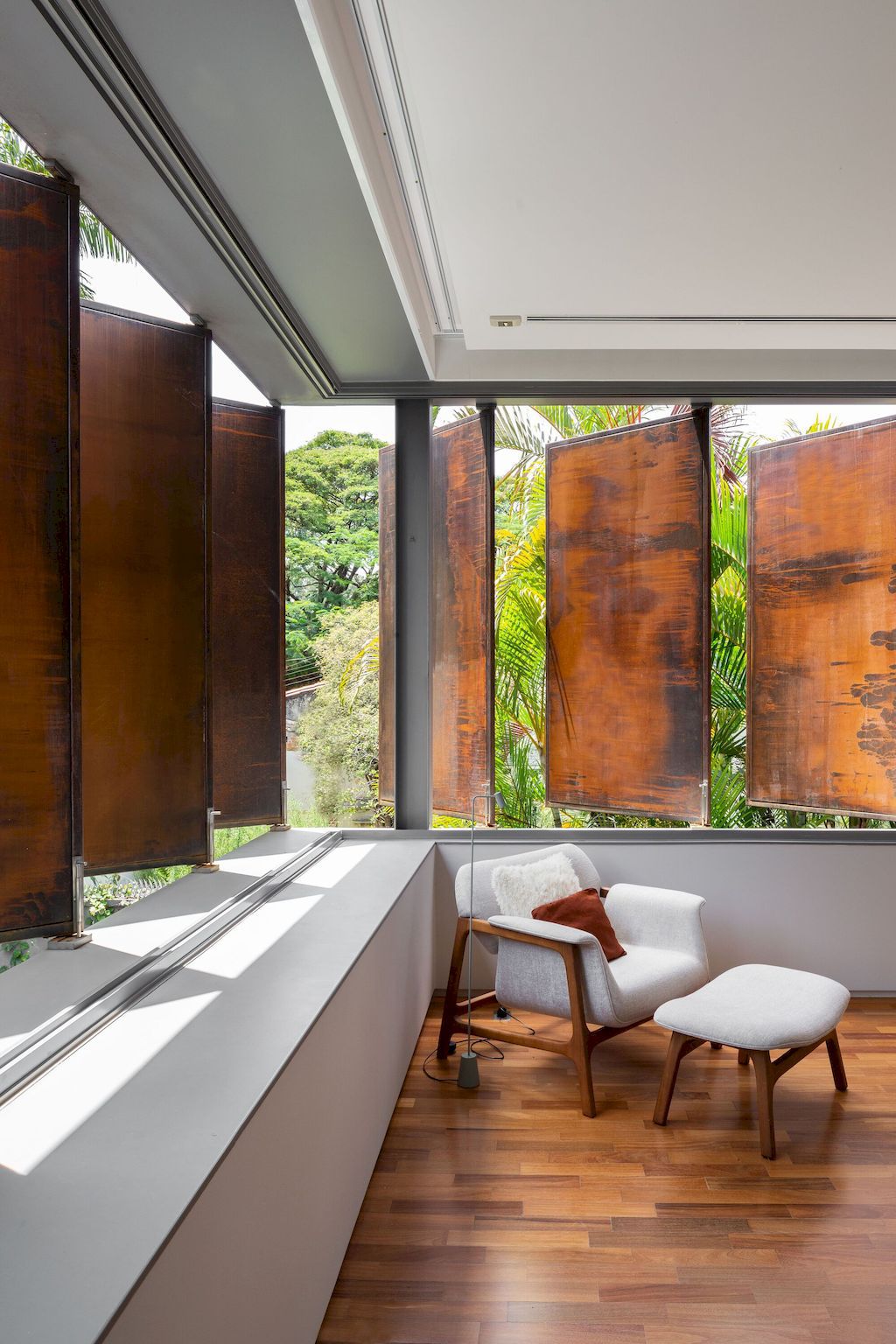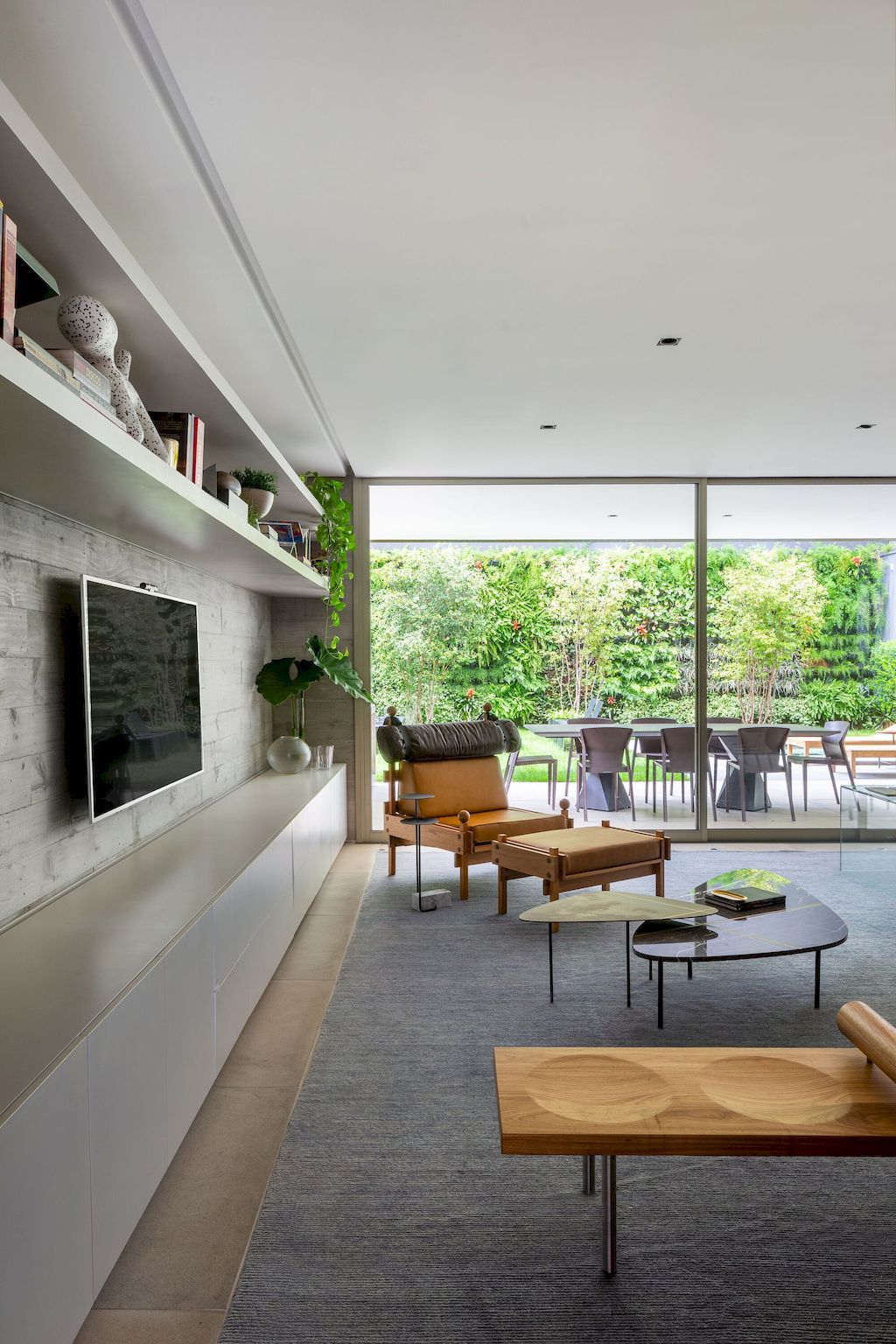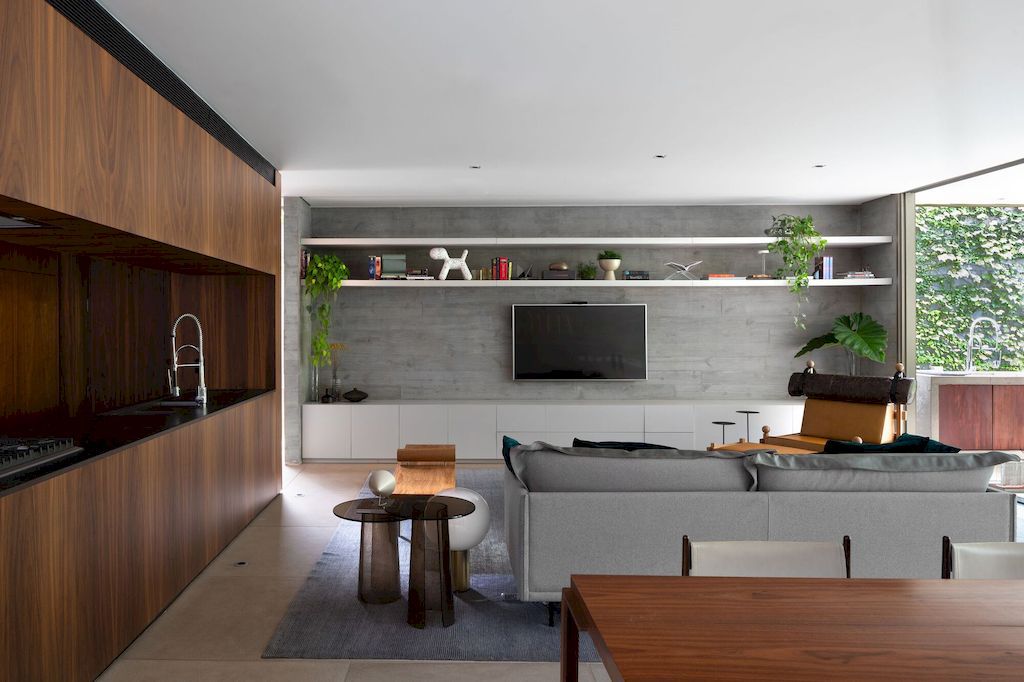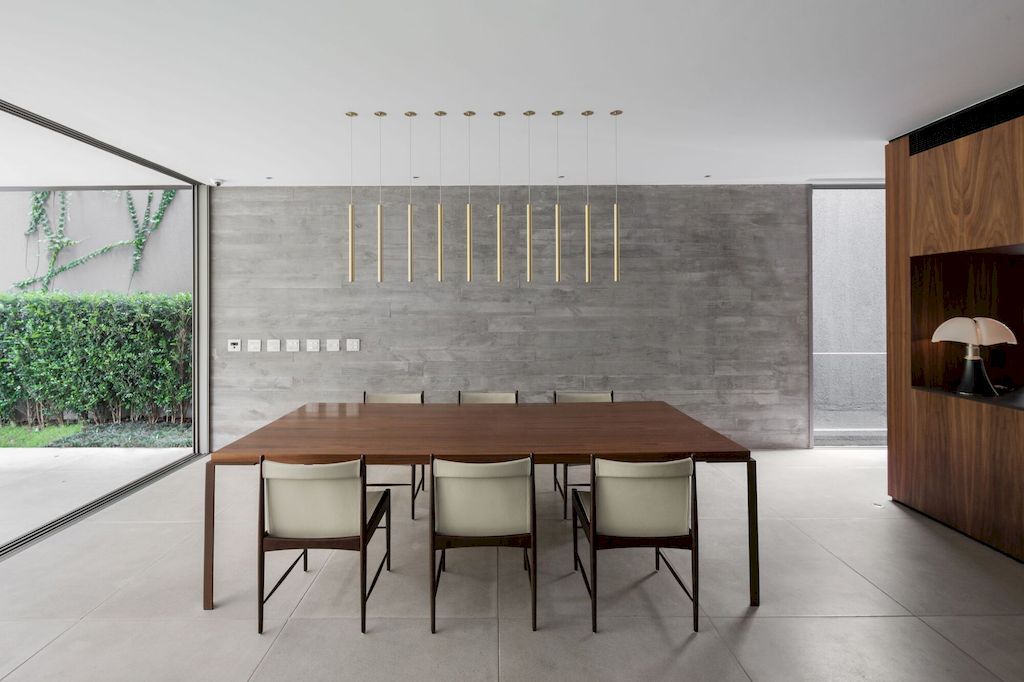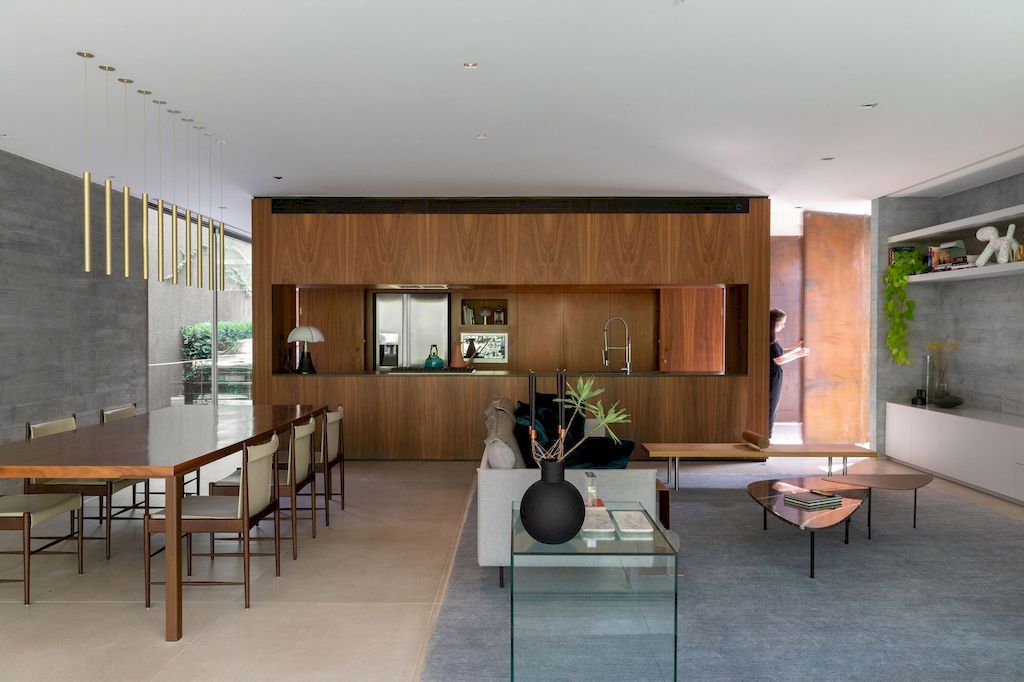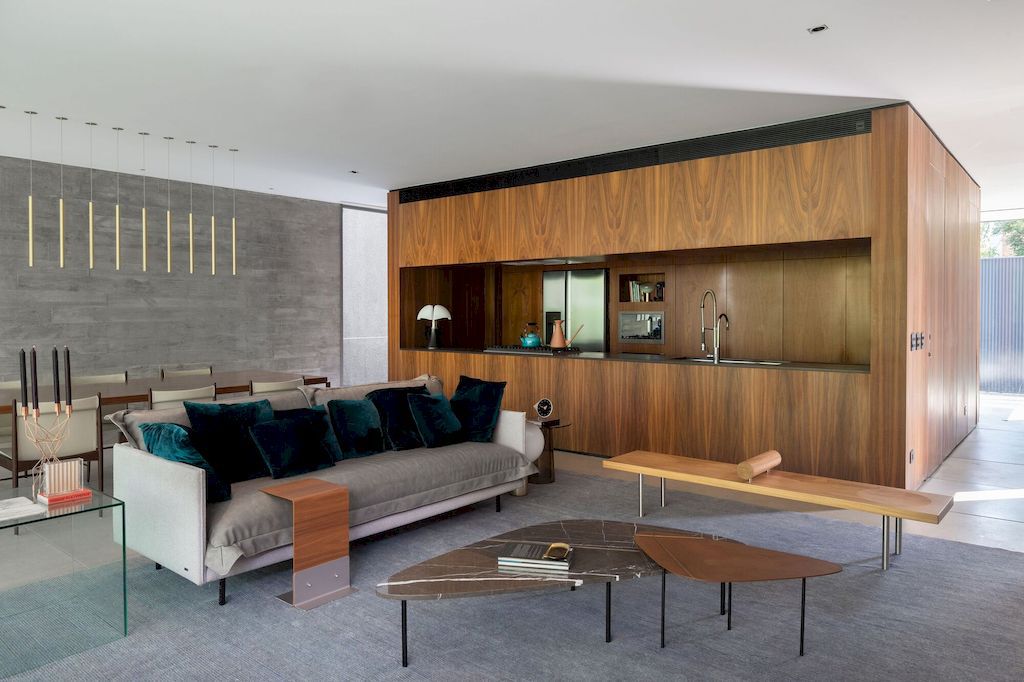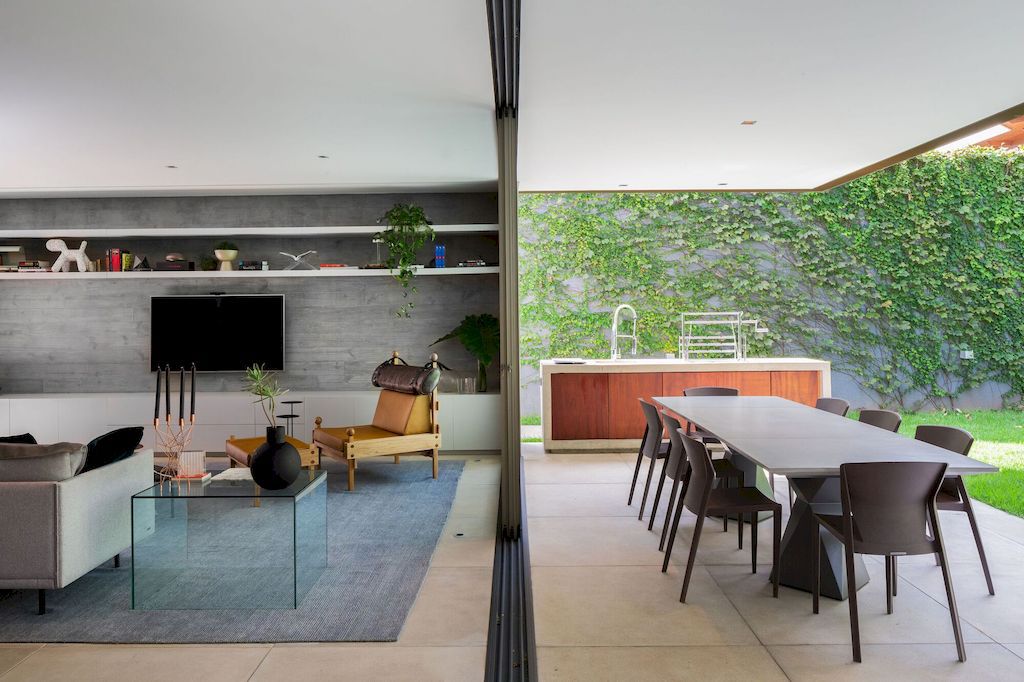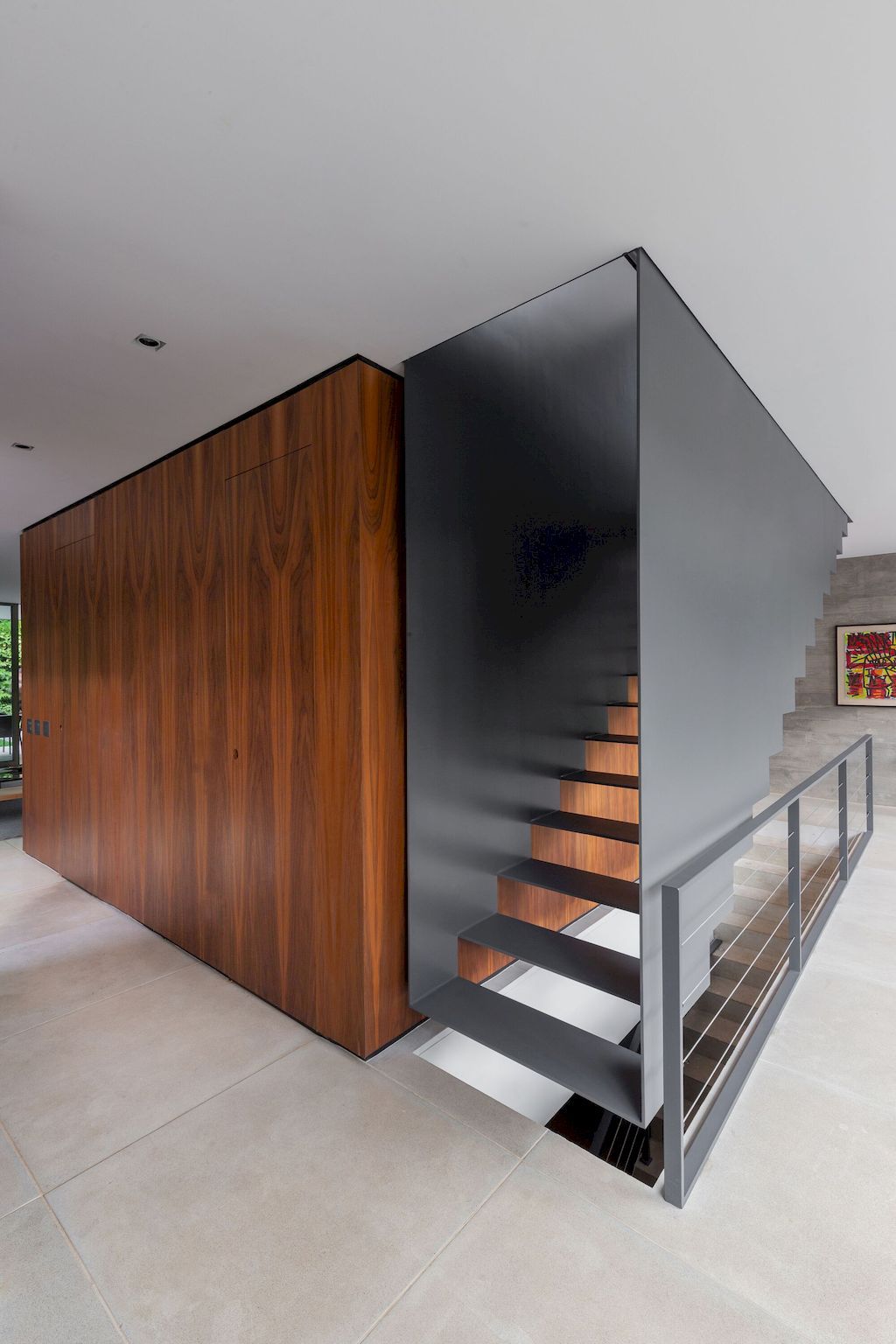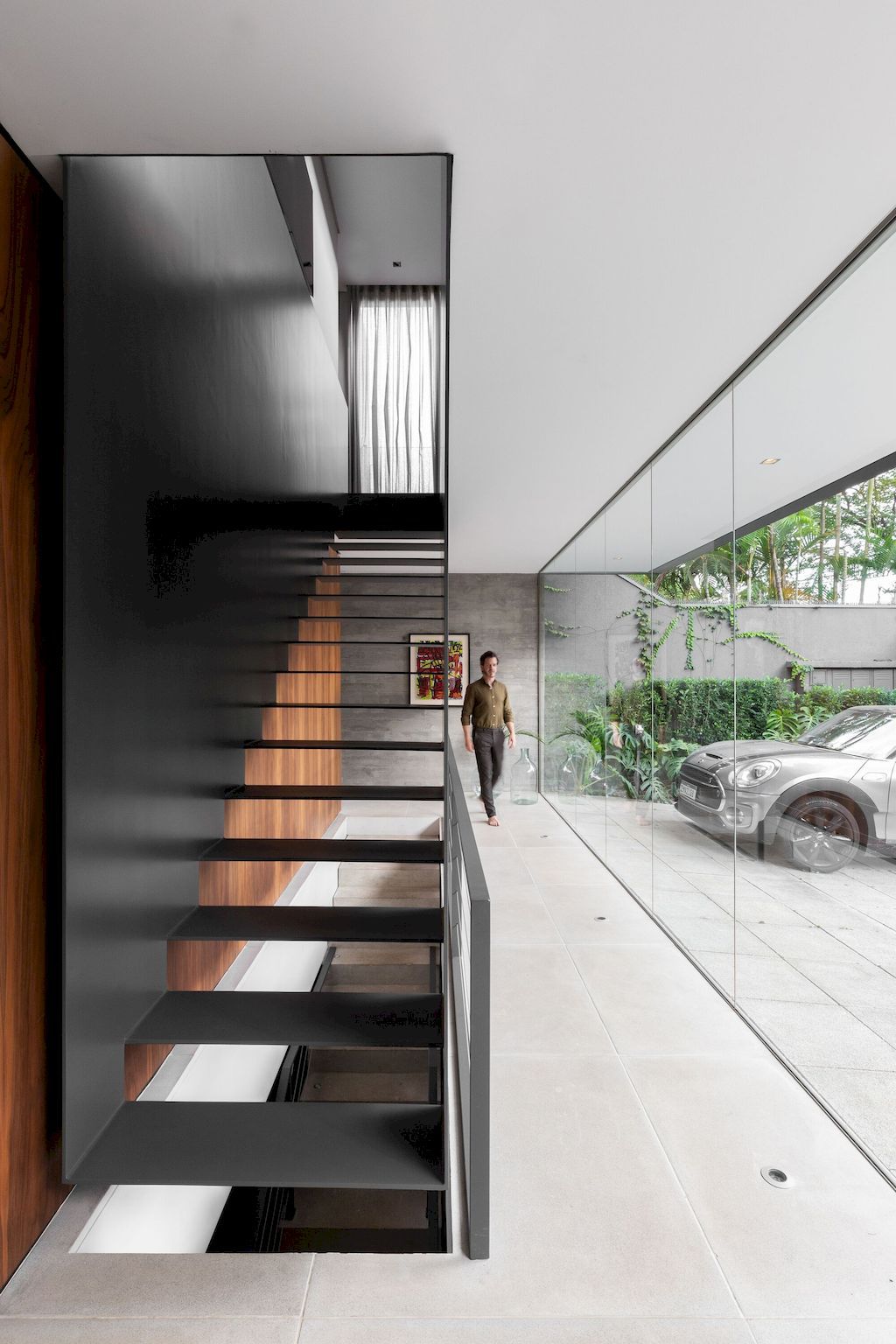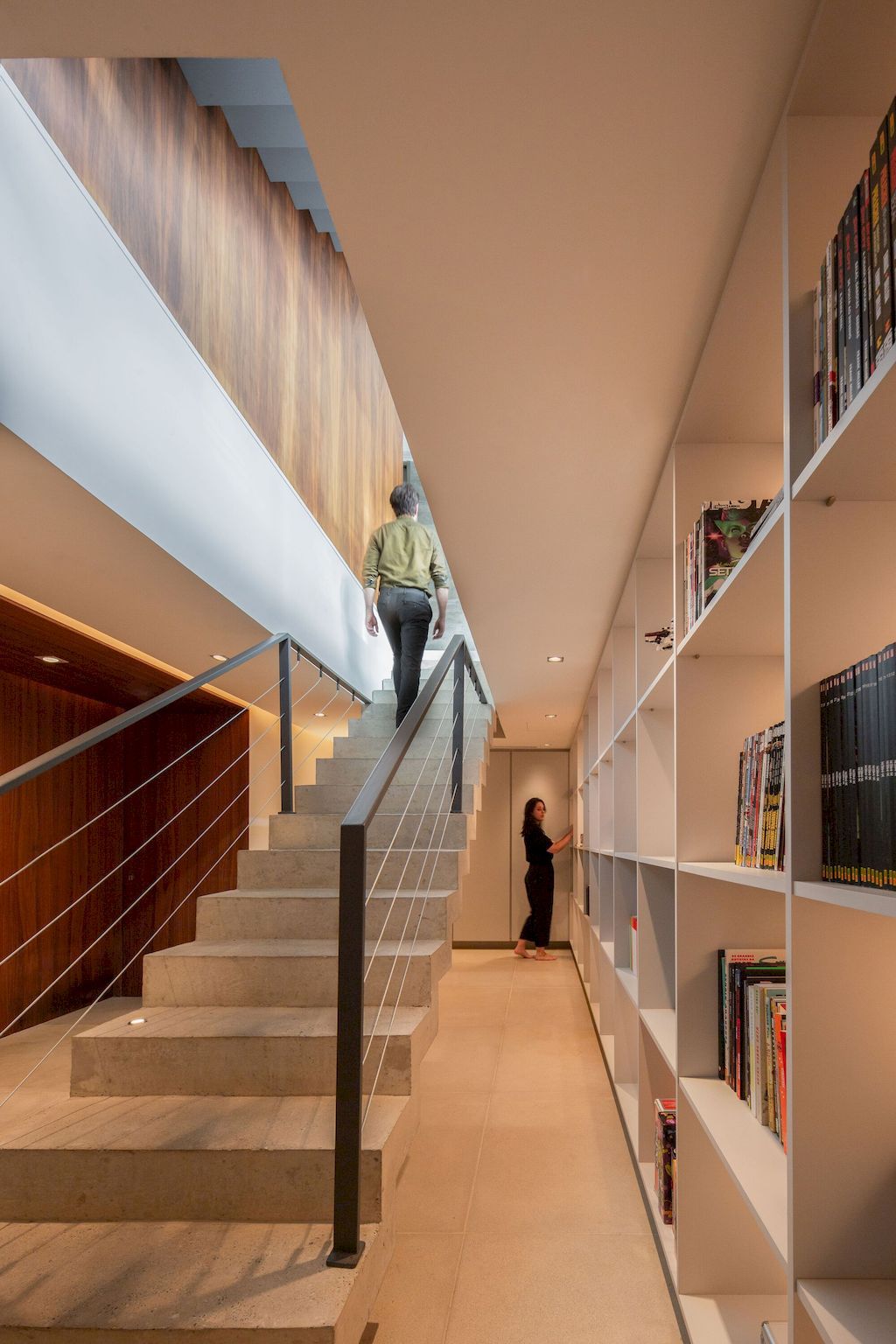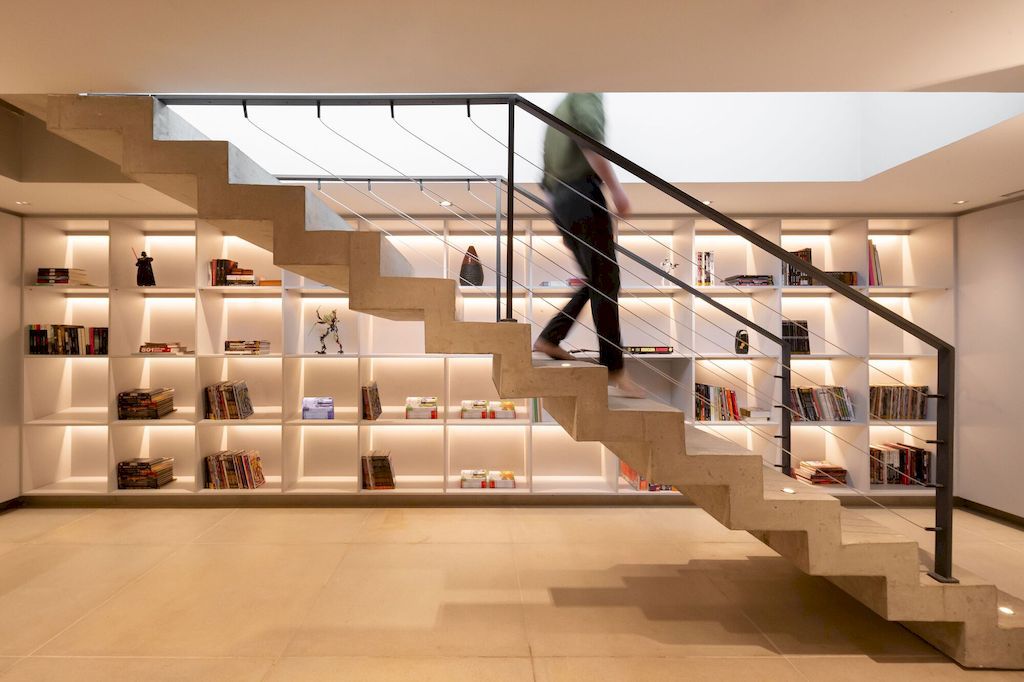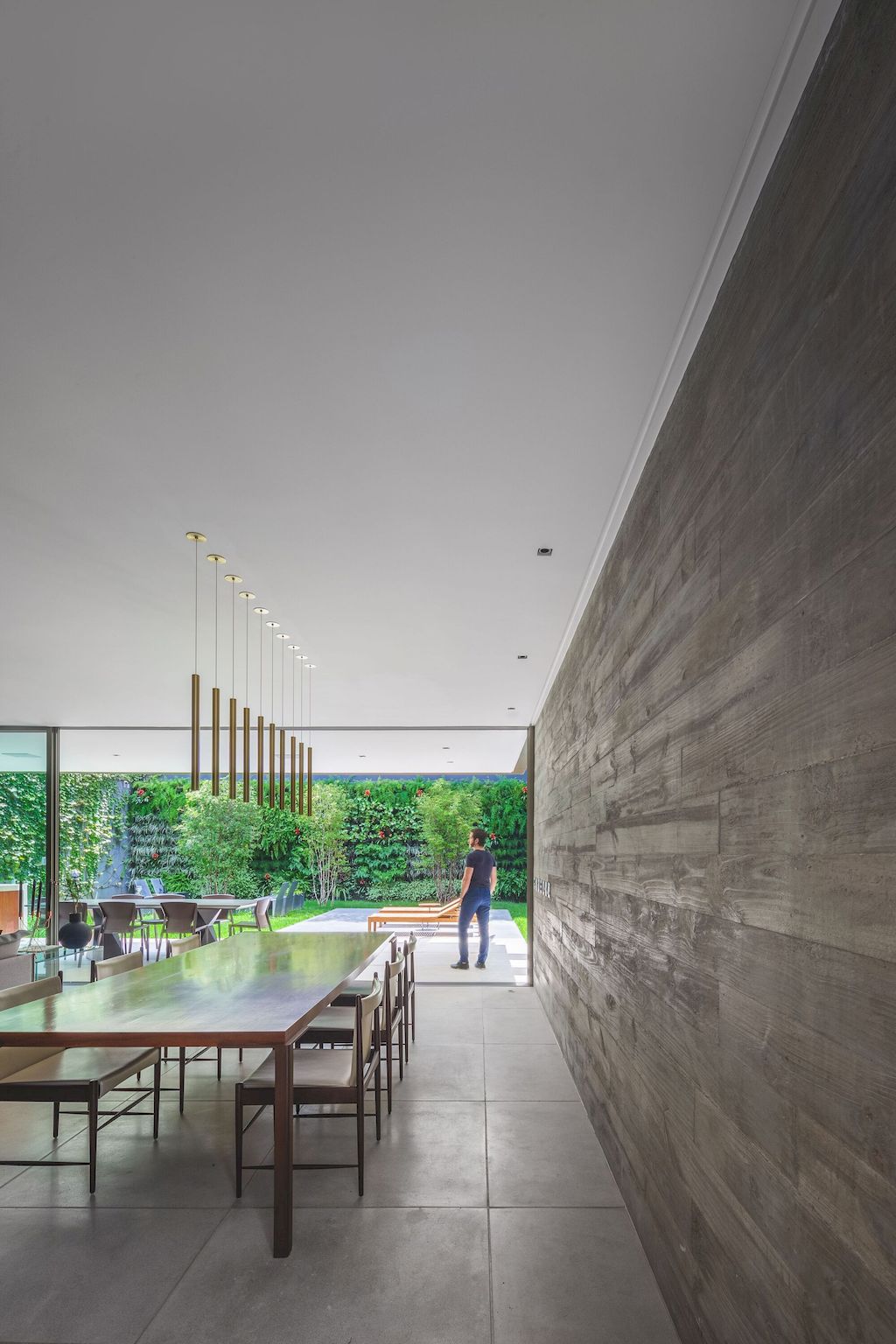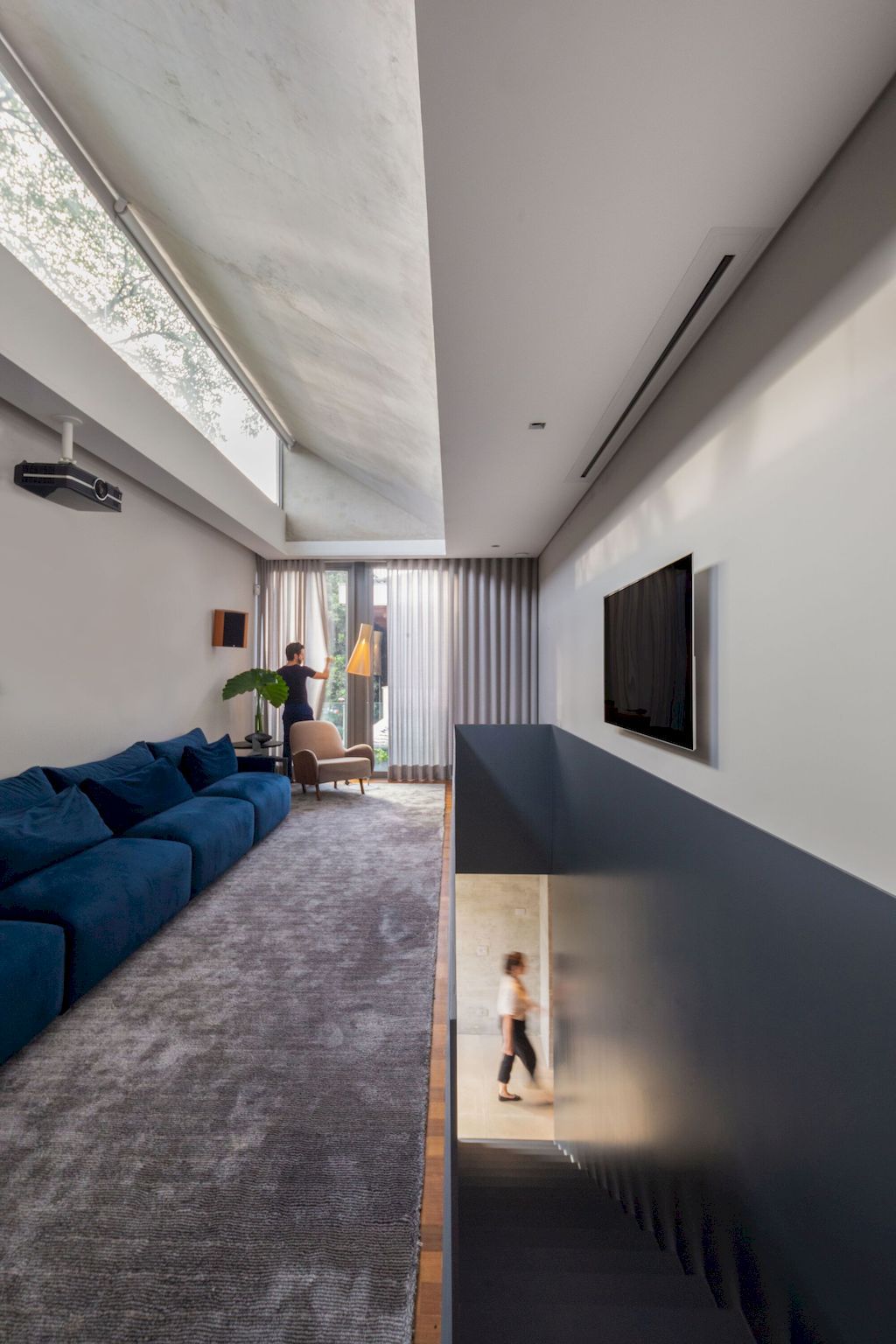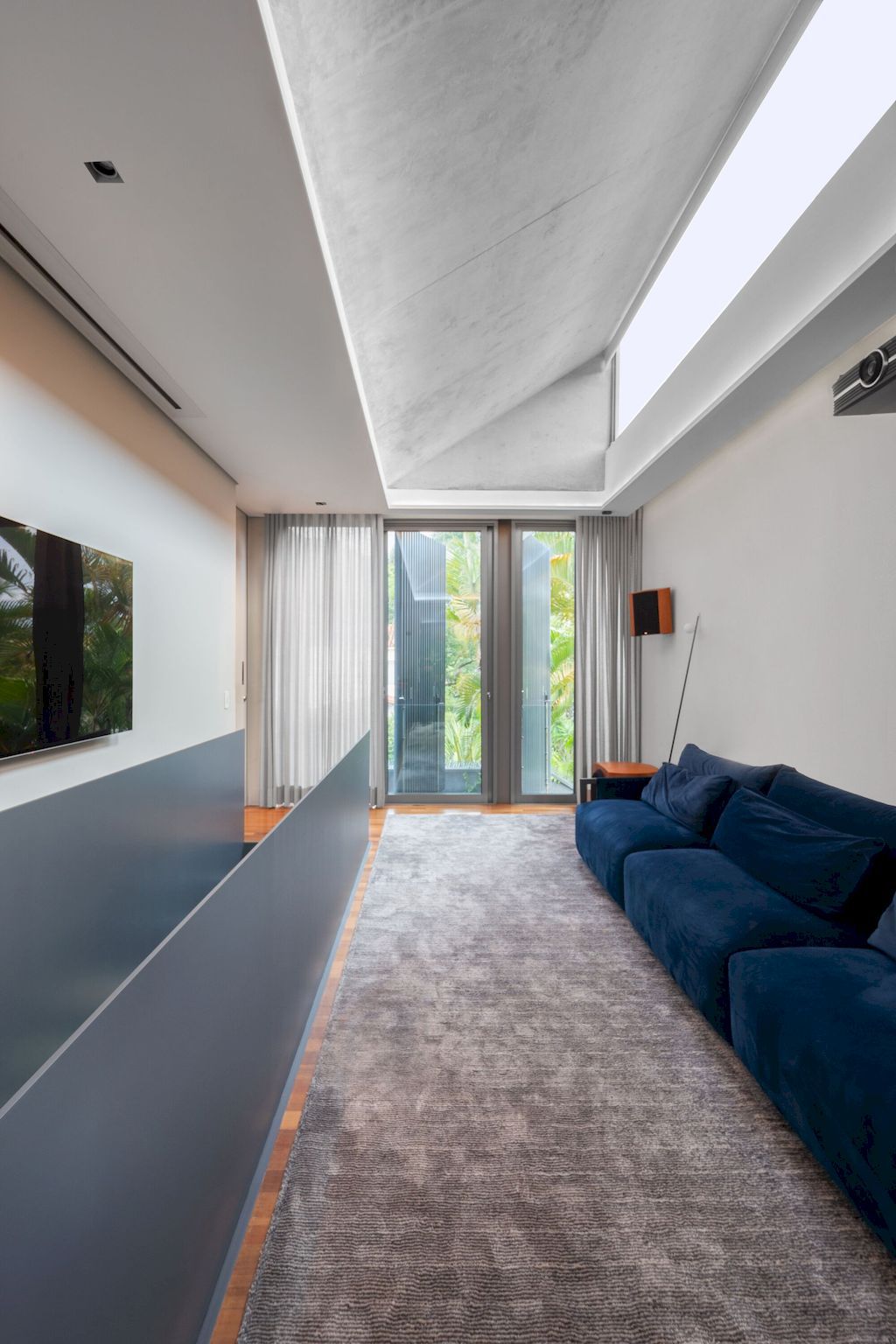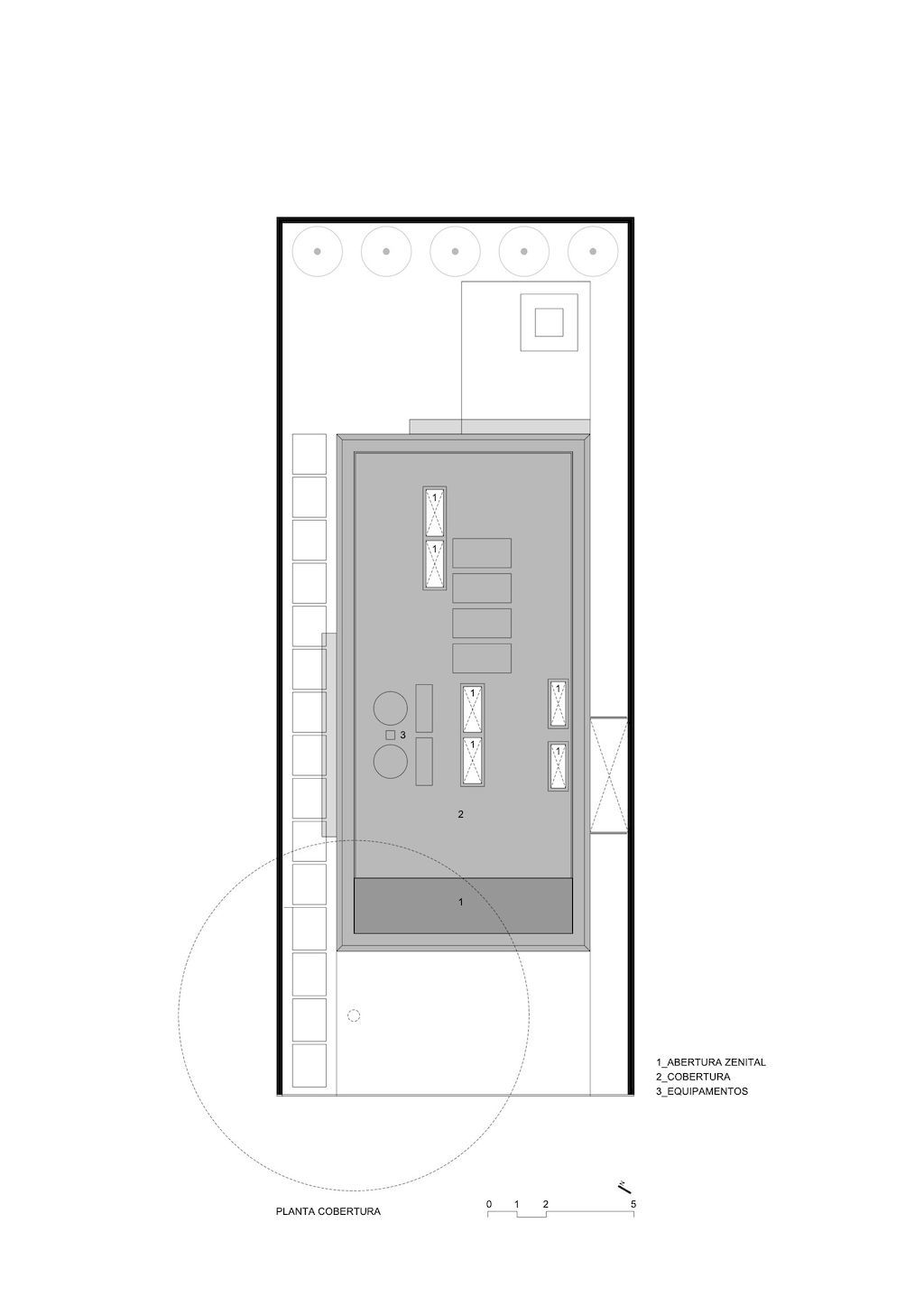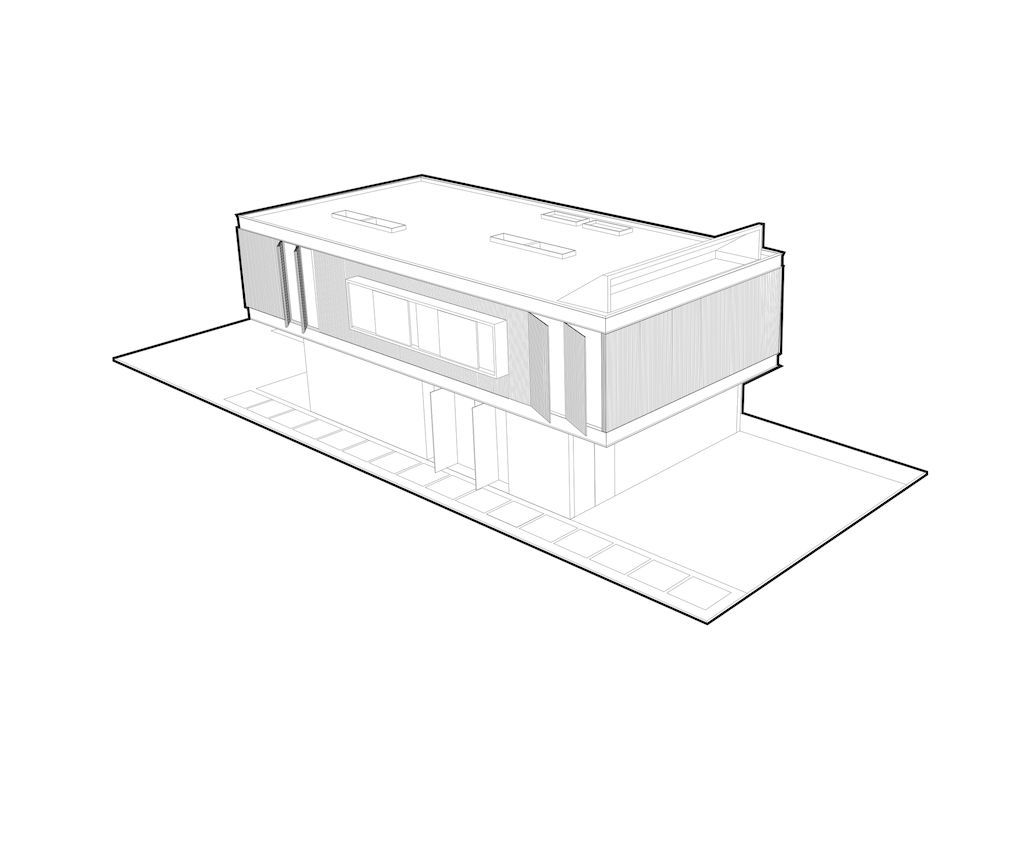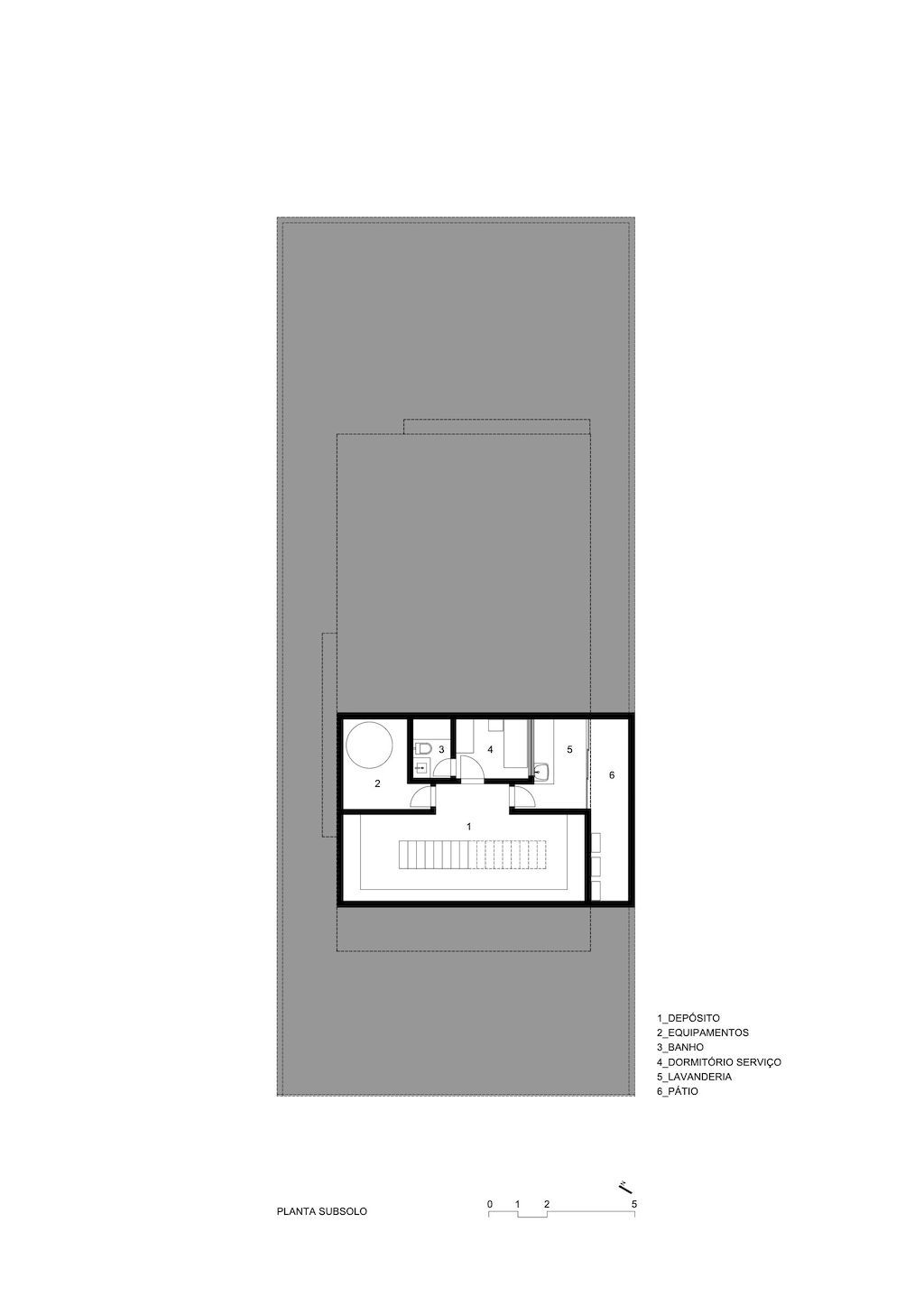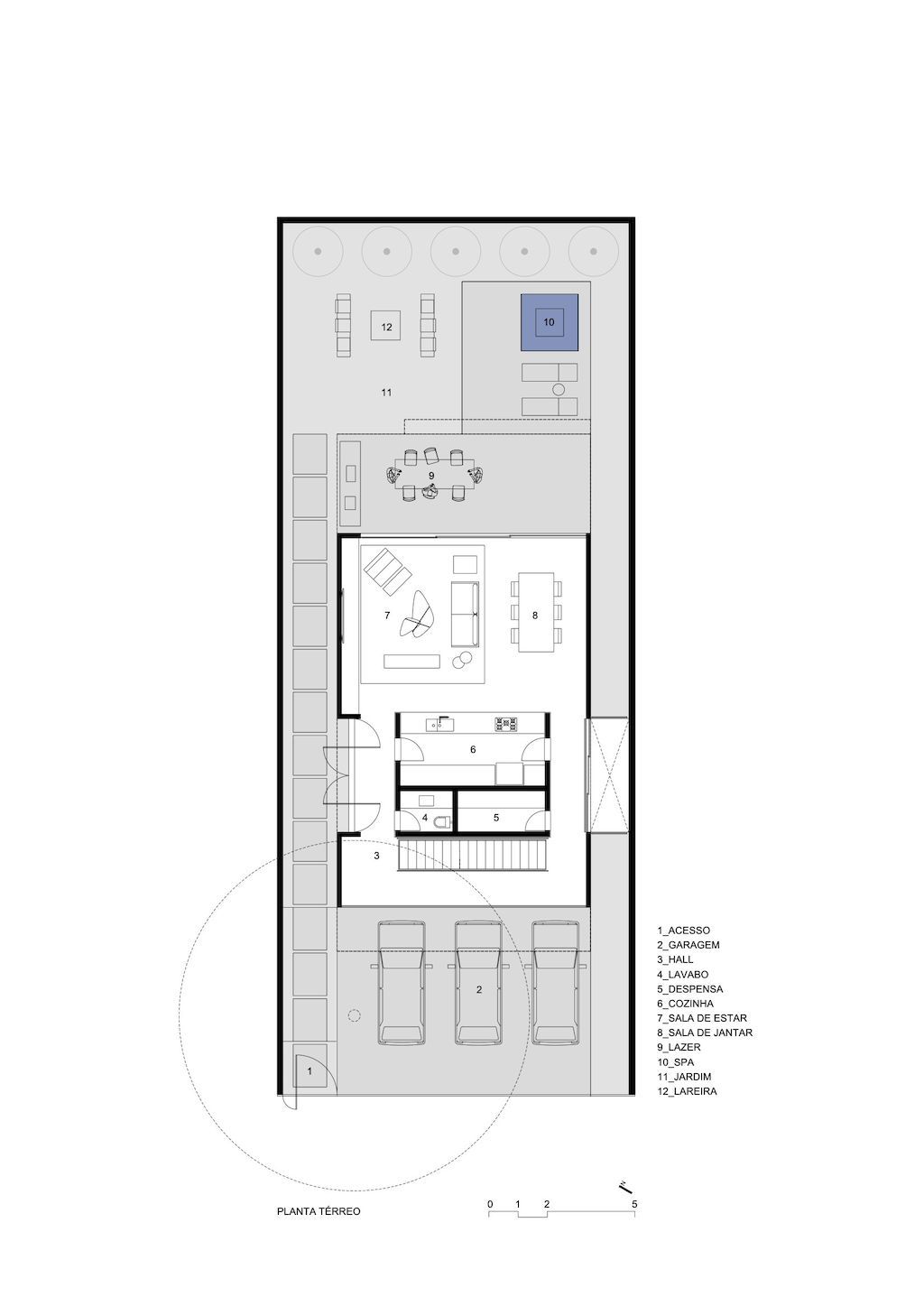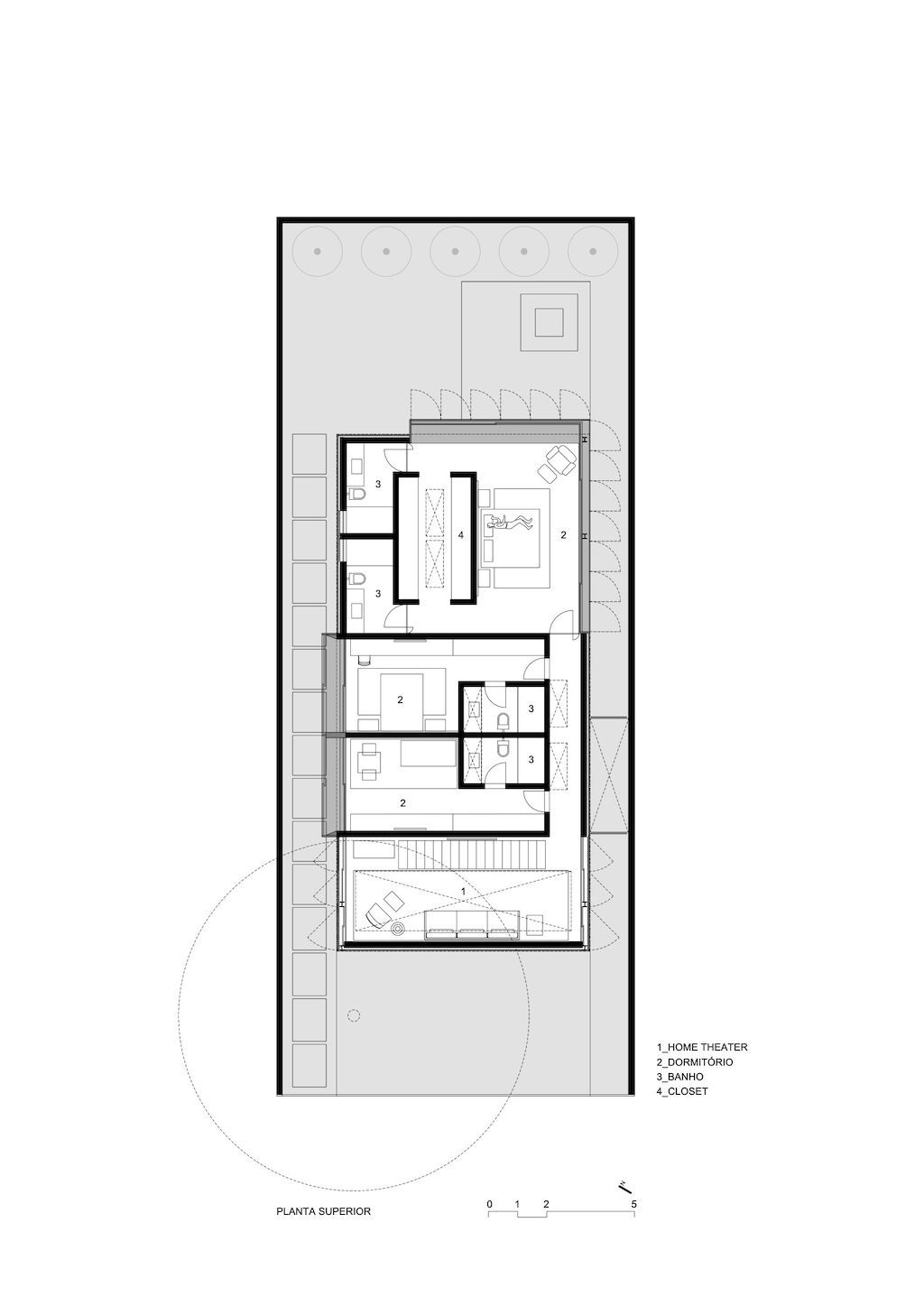 The Bento House Gallery:
Text by the Architects: Like a metallic container placed above exposed concrete walls, this house establishes two types of relationships with the surroundings. The upper floor can be closed 100% to block sunlight, guarantee the privacy and acoustically isolate intimate spaces. But, if chosen, the facade opens at strategic points for lighting and ventilation. 
Photo credit: André Mortatti| Source: FCstudio
For more information about this project; please contact the Architecture firm :
– Add: Rua Gen. Jardim, 618 – 102 – Vila Buarque, São Paulo – SP, 01223-010, Brazil
– Tel: +55 11 3257-4514
– Email: [email protected]
More Projects in Brazil here:
---