Date of Publishing:
Architecture Design of Casa FCS
Description About The Project
Casa FCS in Brazil by SAU Studio Arquitetura Urbanismo, conceived as a large linear pavilion parallel to the street (North South direction). This house designed with one priority: the use and coexistence of family and friends. Therefore, all rooms of this house open onto the large landscaped patio, where there is a square, a swimming pool, leisure spaces and a gym. In addition to this, with a generous program of needs, this house creates generous spaces that integrated with each other and nature. Its structure mixed with the predominance of concrete structure. The house has industrialized components on the facade, produces much of the energy used with solar panels. The construction system adopted composed of light and apparent materials, reflects the lightness which the designer want to dialogue with the garden. Also, prioritizes permeability and light throughout the house.
In the design of this project, principles of sustainability, rationalization of resources were taken into account through use of passive solutions that contribute to reduction of energy costs. Such as definition of appropriate solar orientation for each use, the promotion of light and natural ventilation and the use of external shading systems.
The linear arrangement of the program's environments allows the existence of operable openings on both sides of the house. It's an ideal condition for the use of cross ventilation due to temperature difference on the facades. The leisure and living areas of the house integrated, with almost no compartmentalization, divided with hidden sliding panels, depending on the specific use. With a concrete and steel structure, the house has industrialized components on the facade. Also, produces much of the energy used with solar panels.
The Architecture Design Project Information: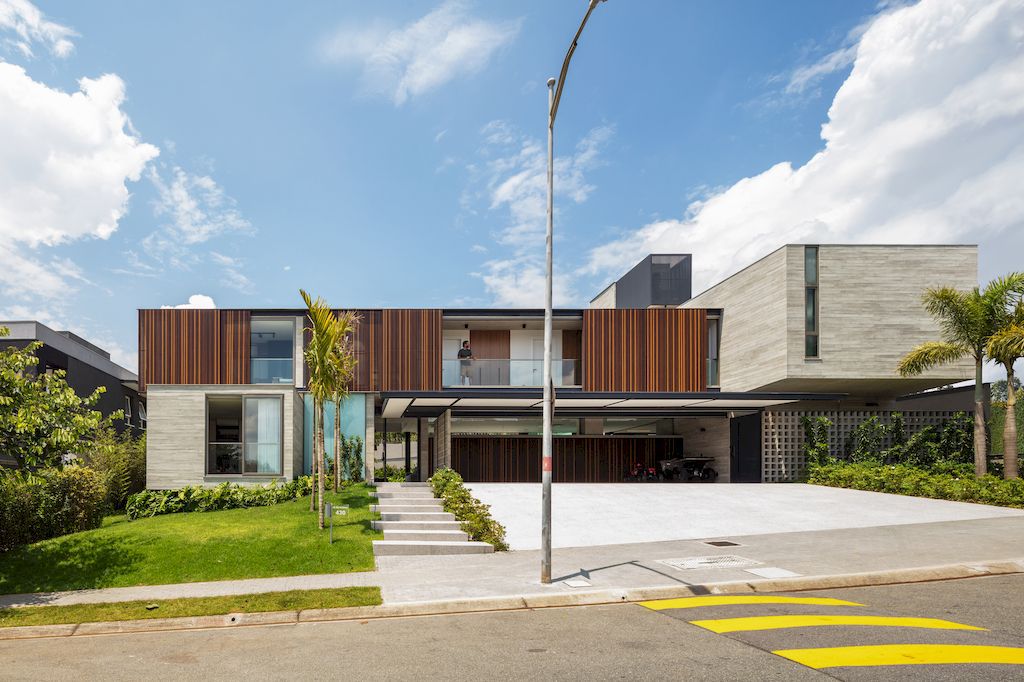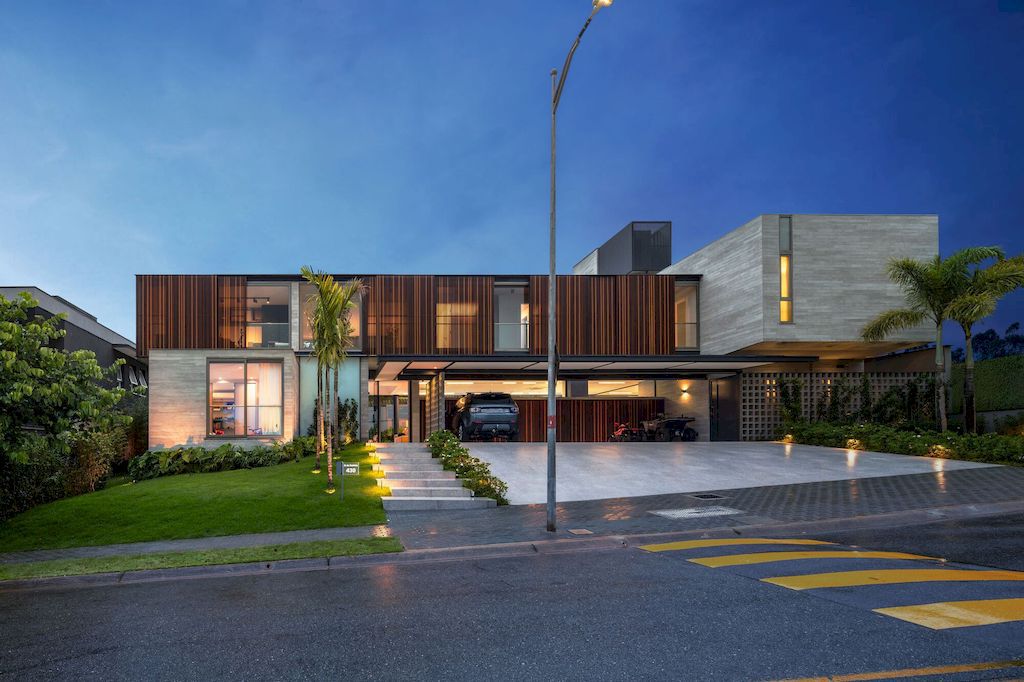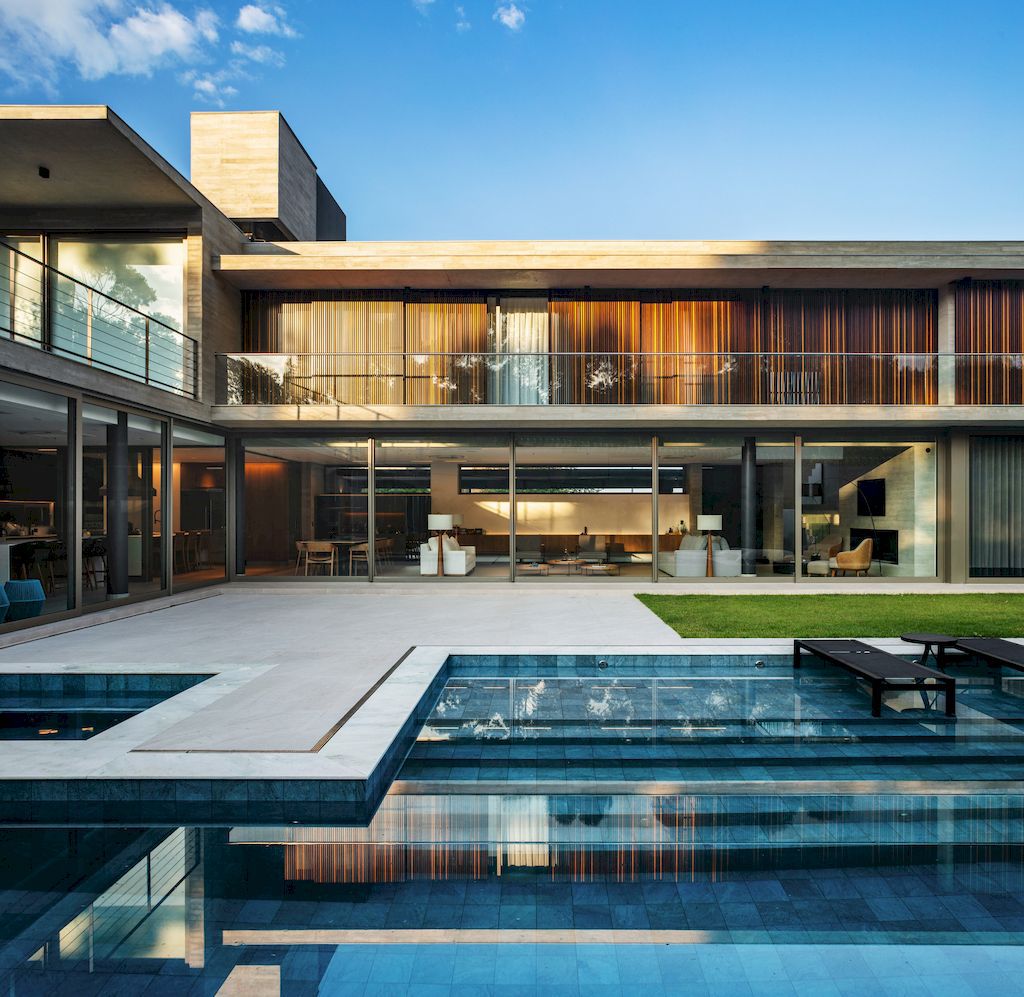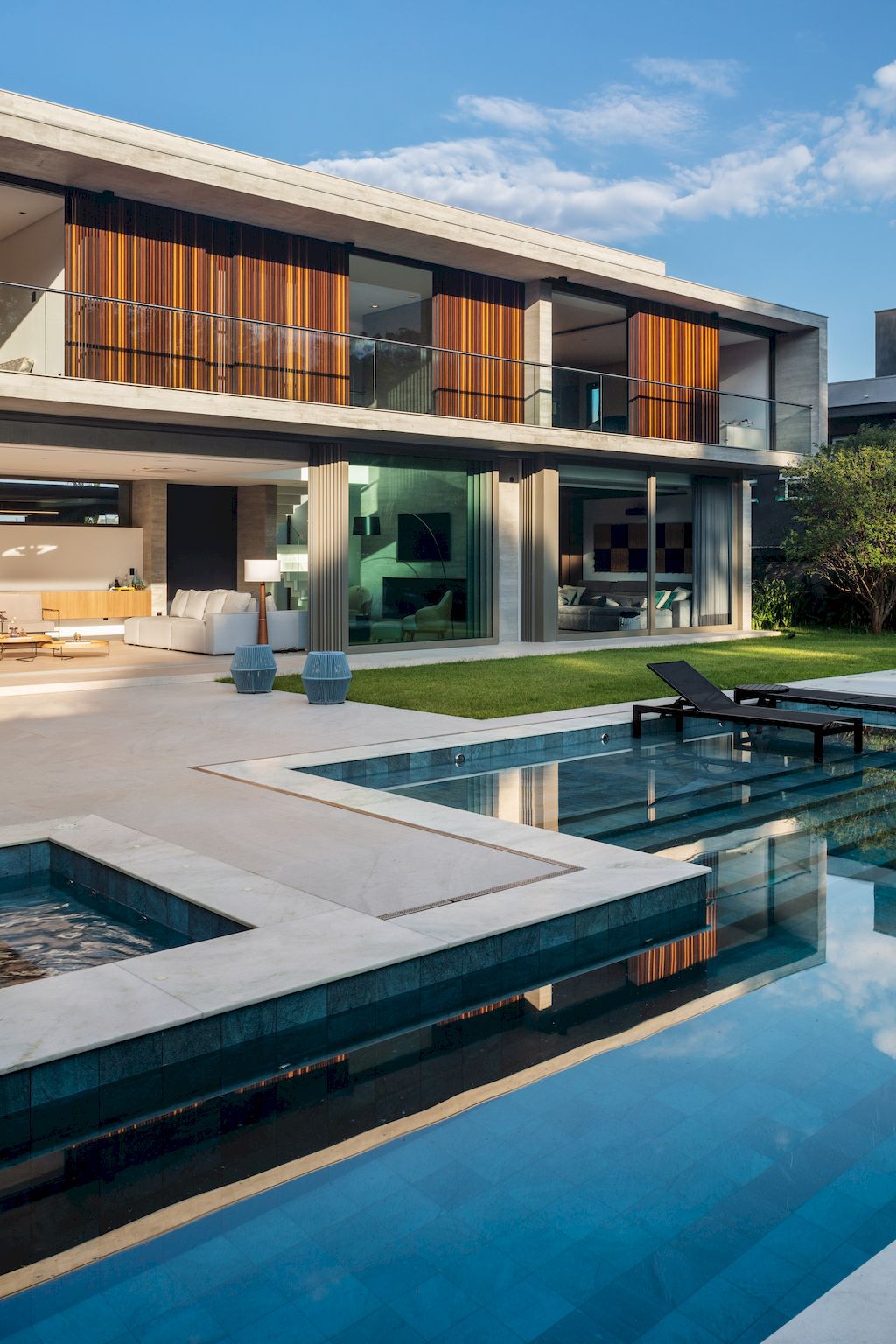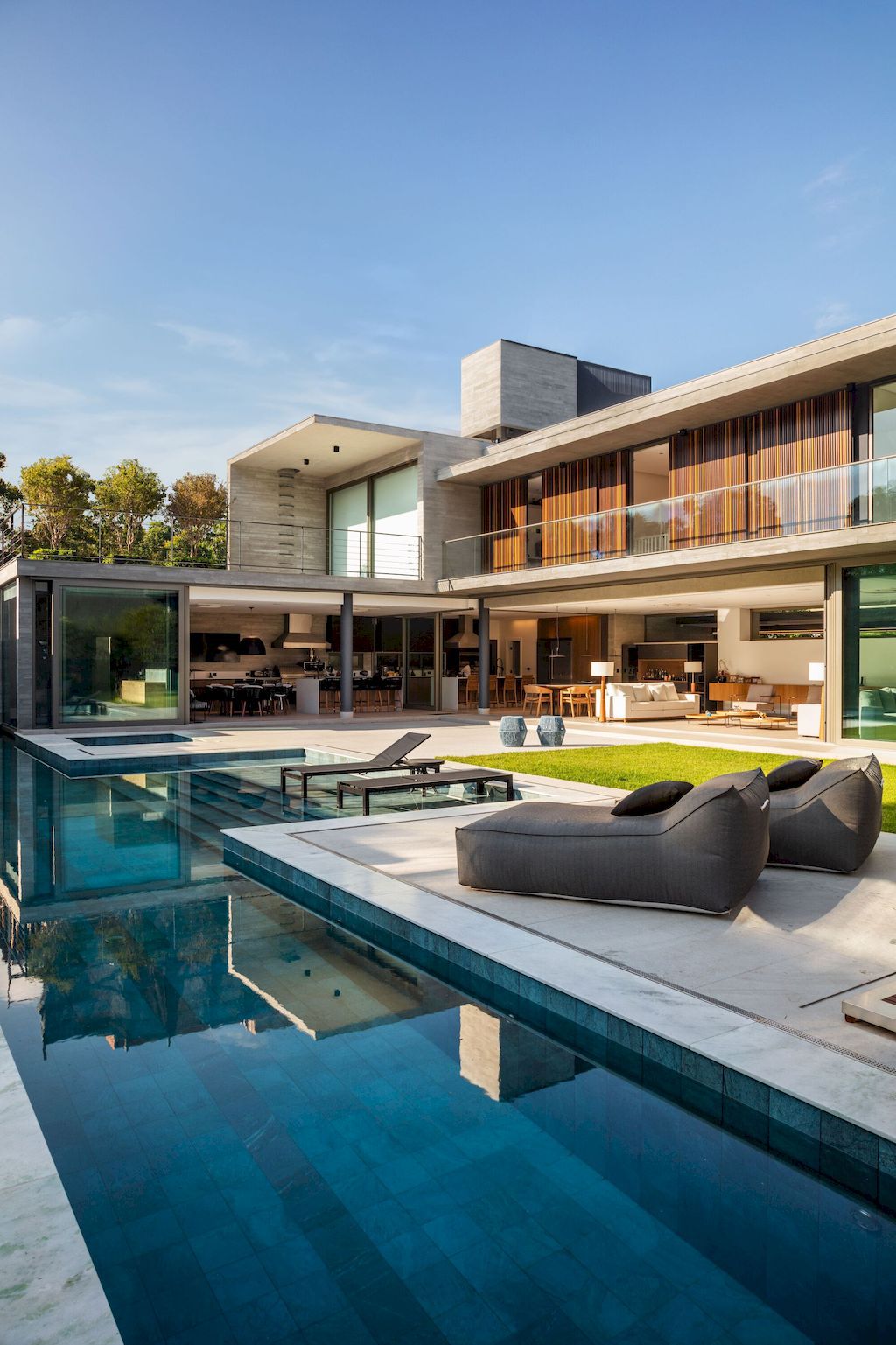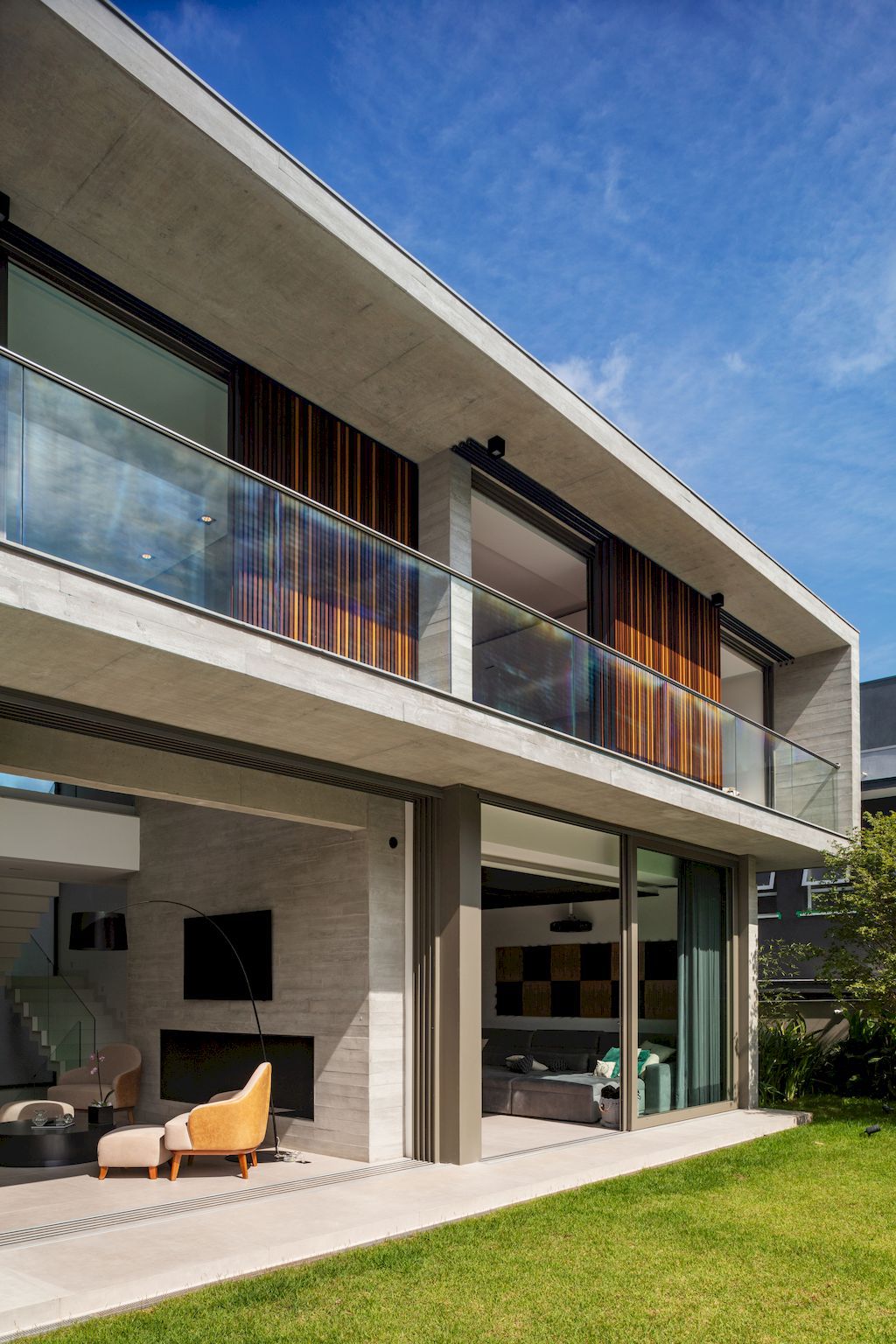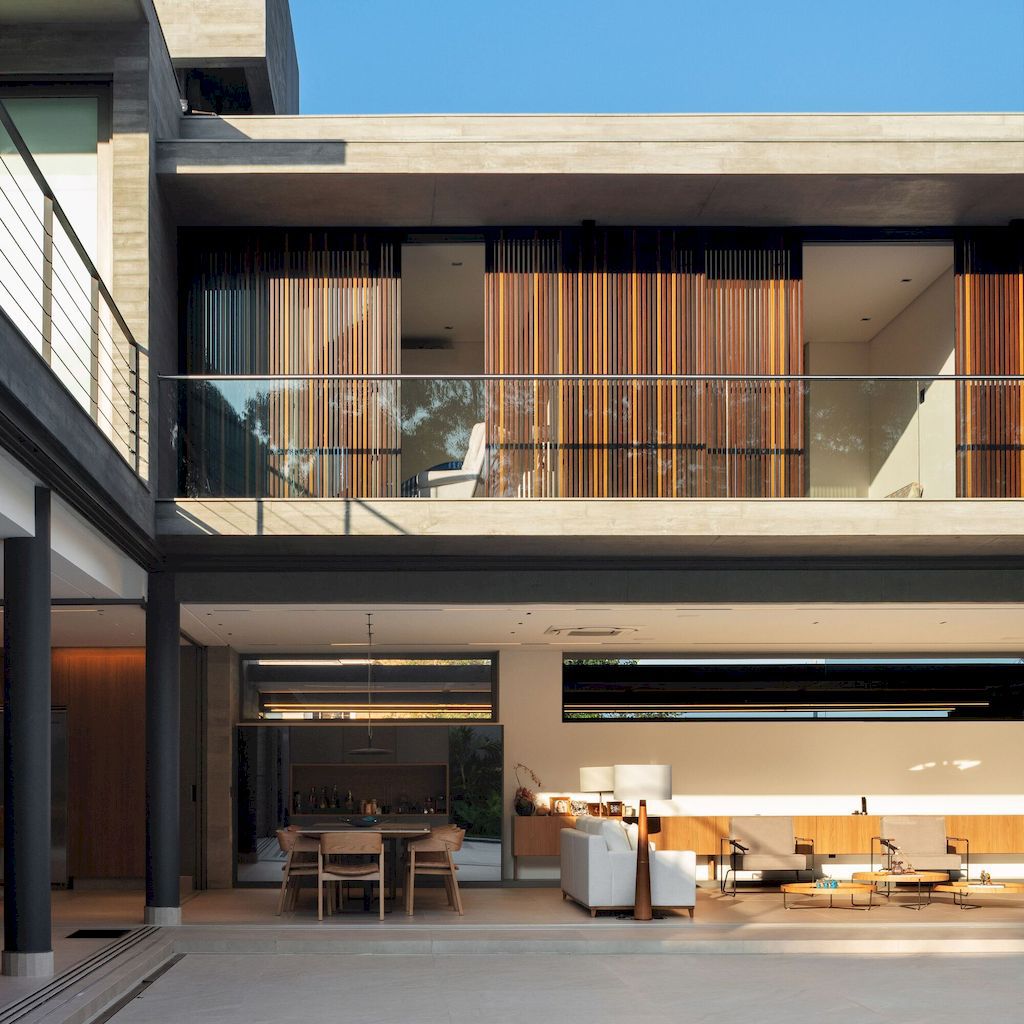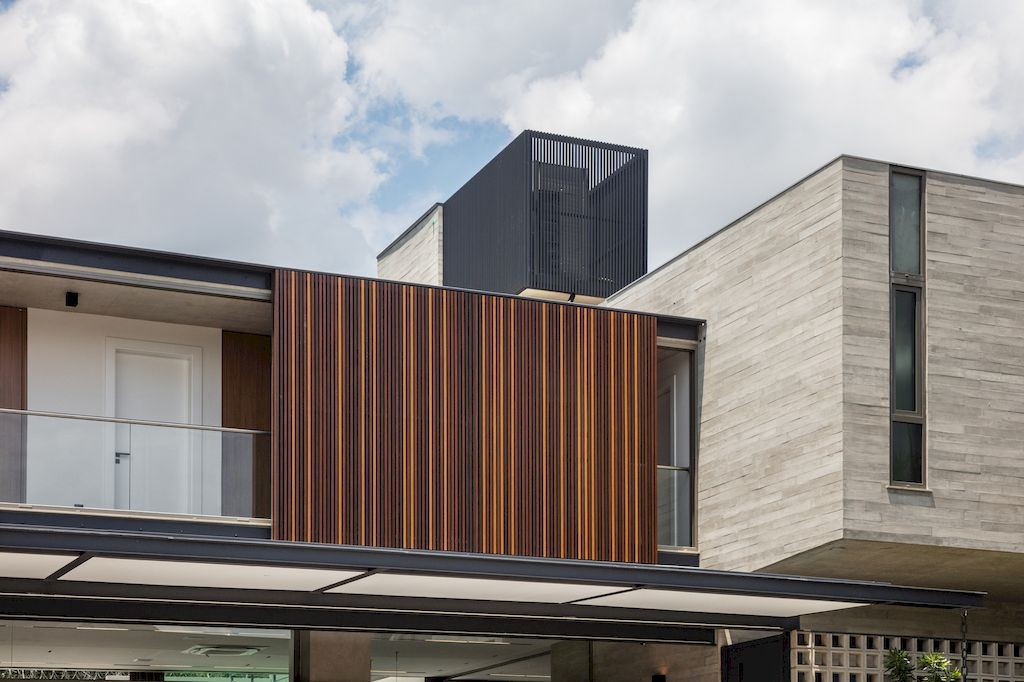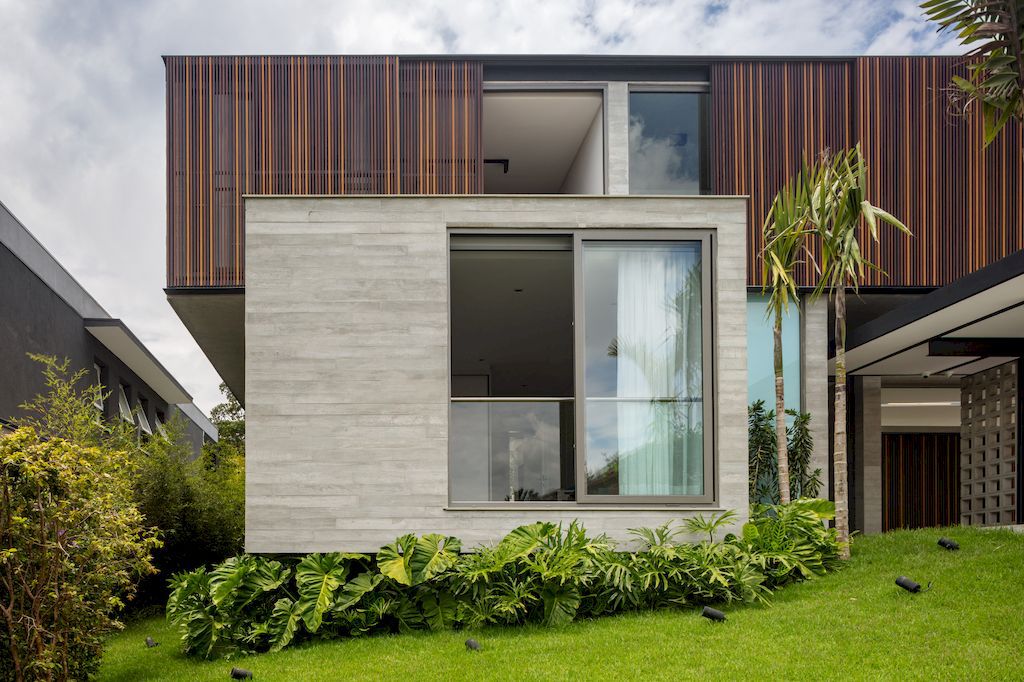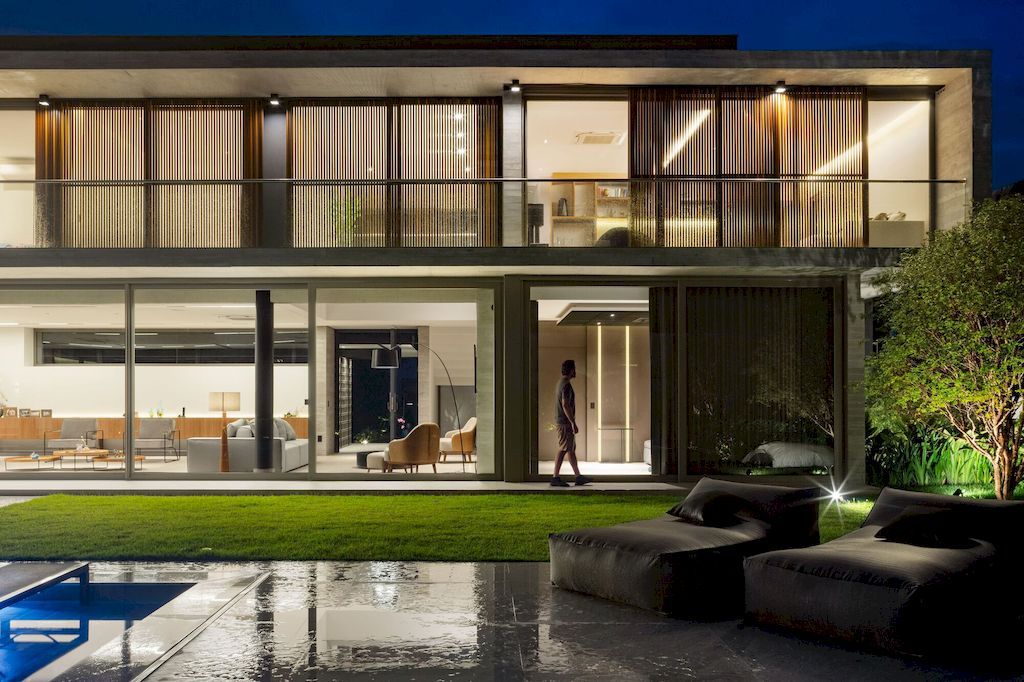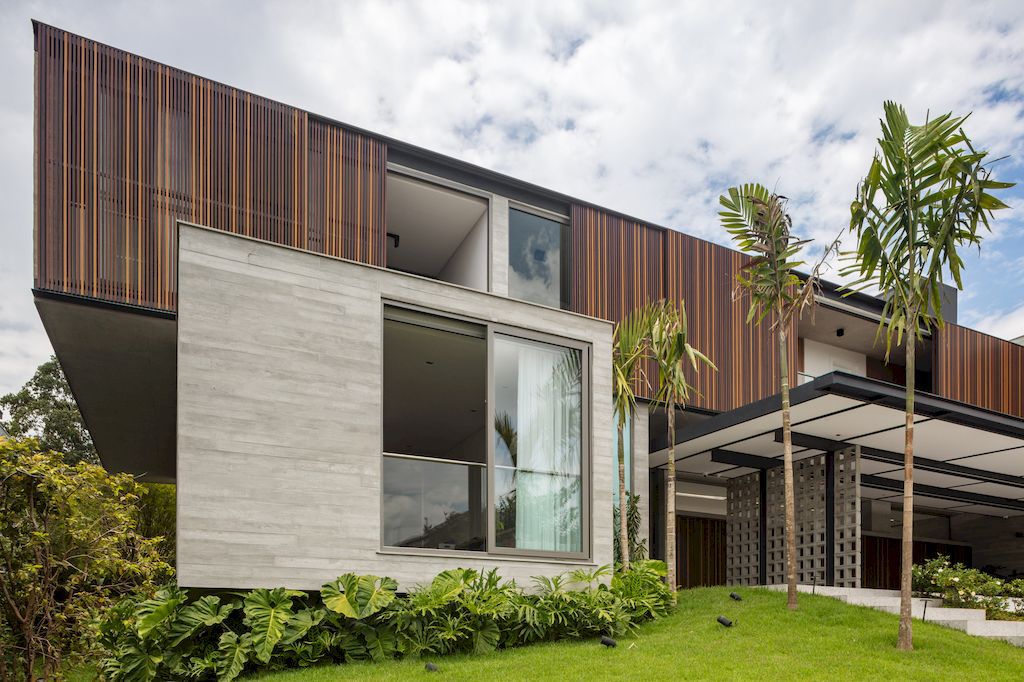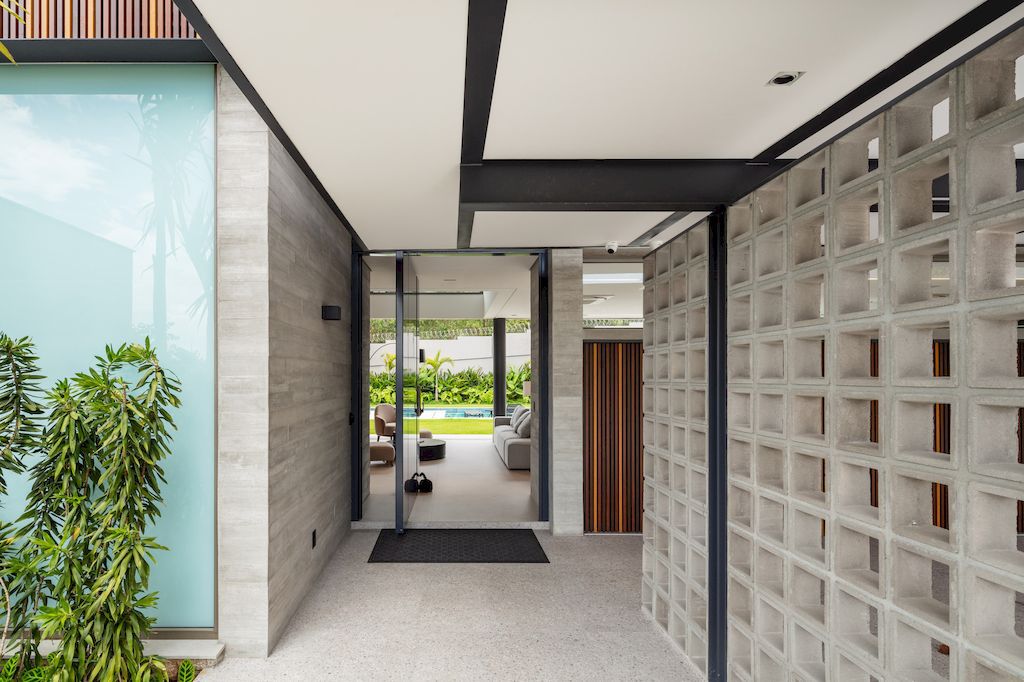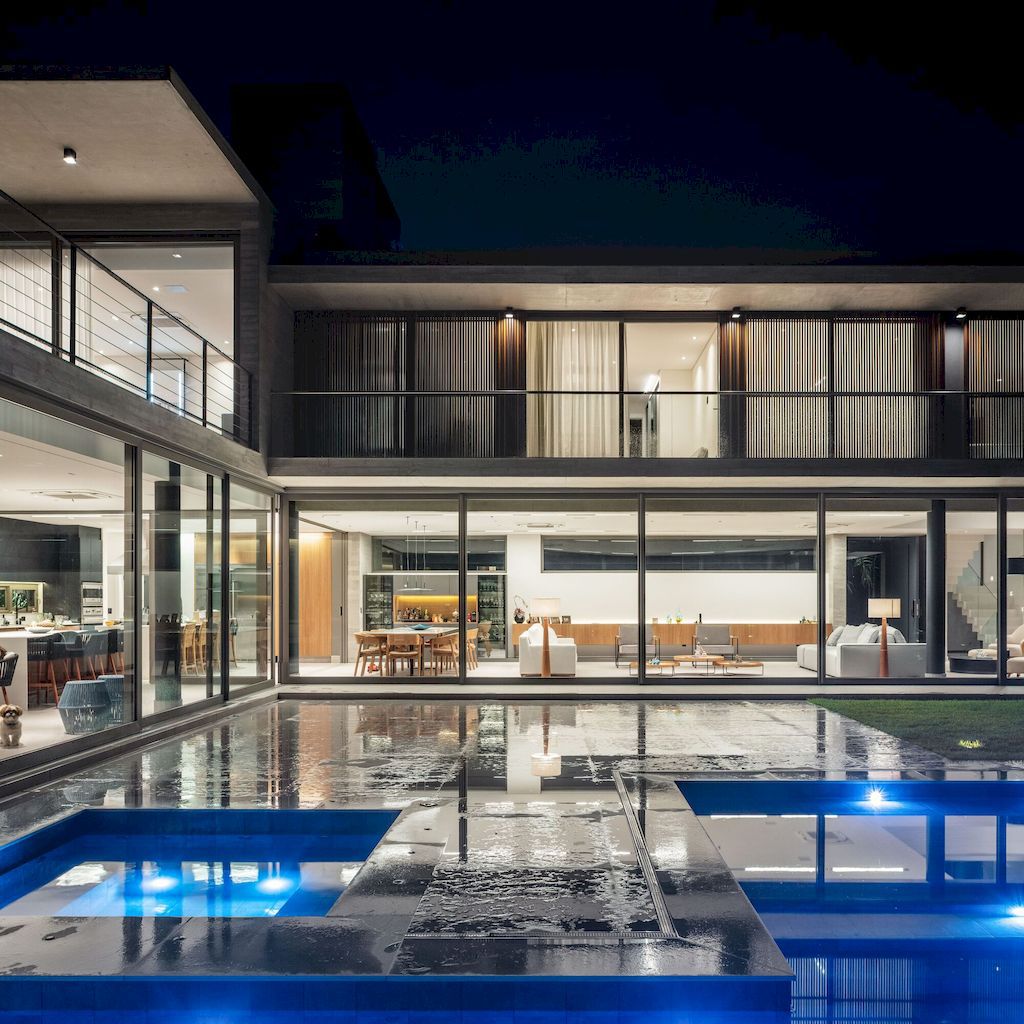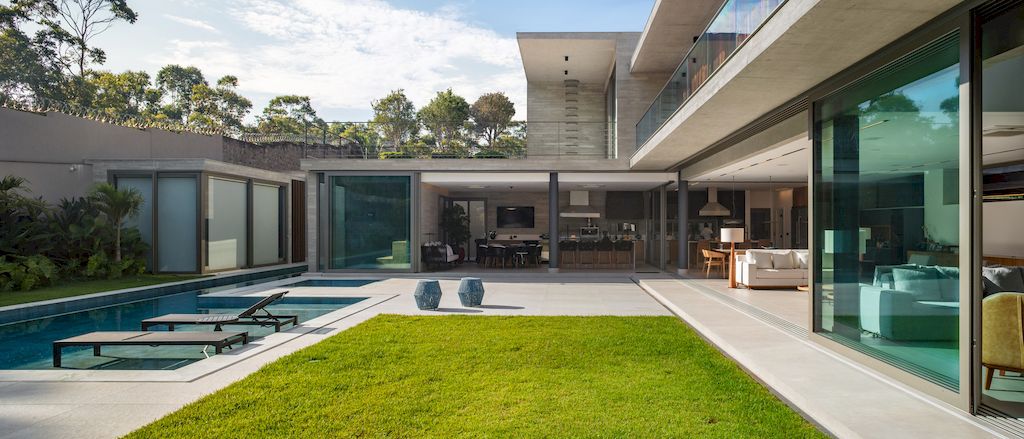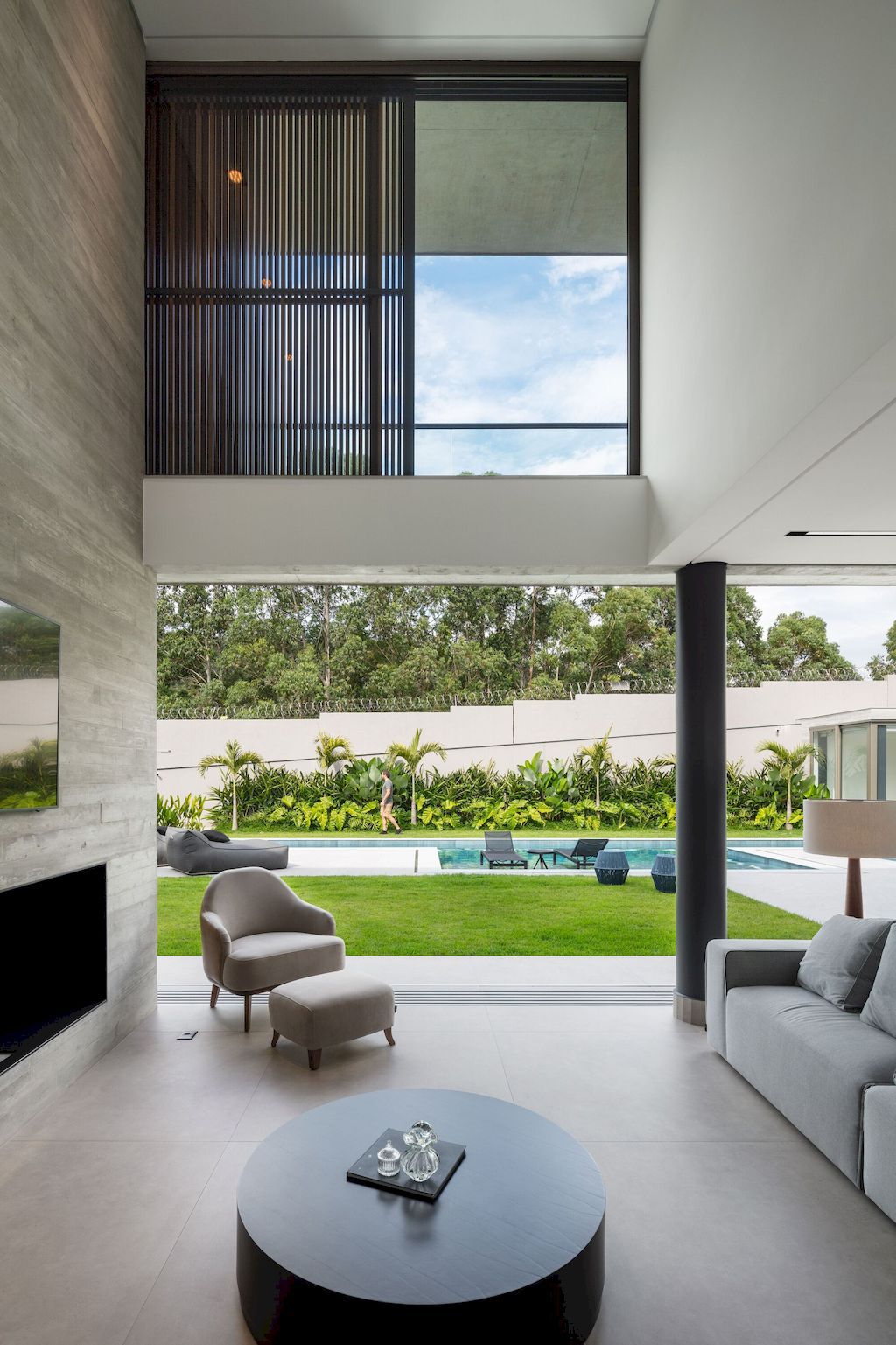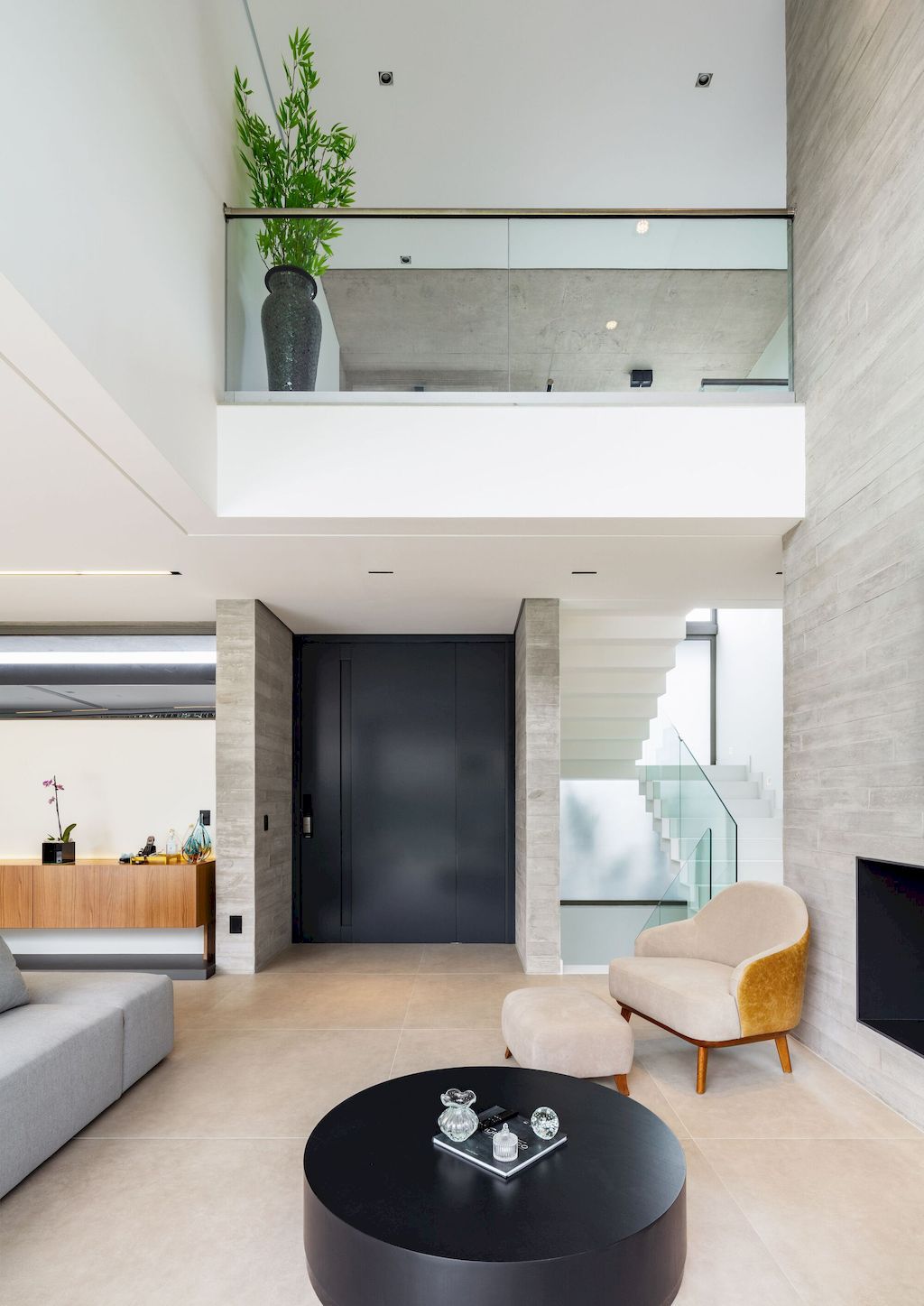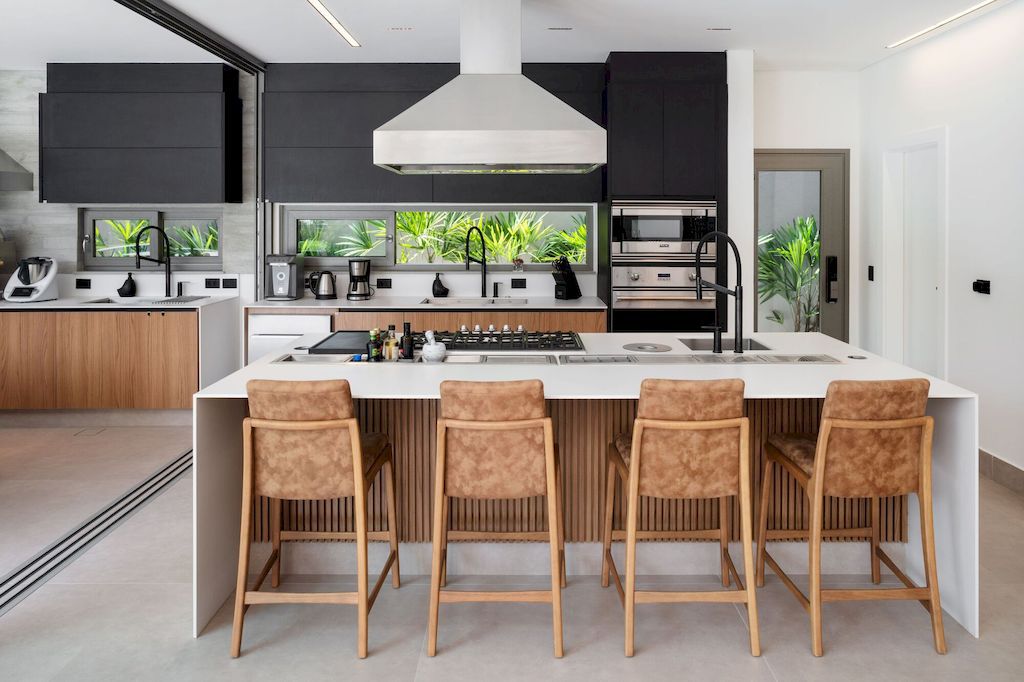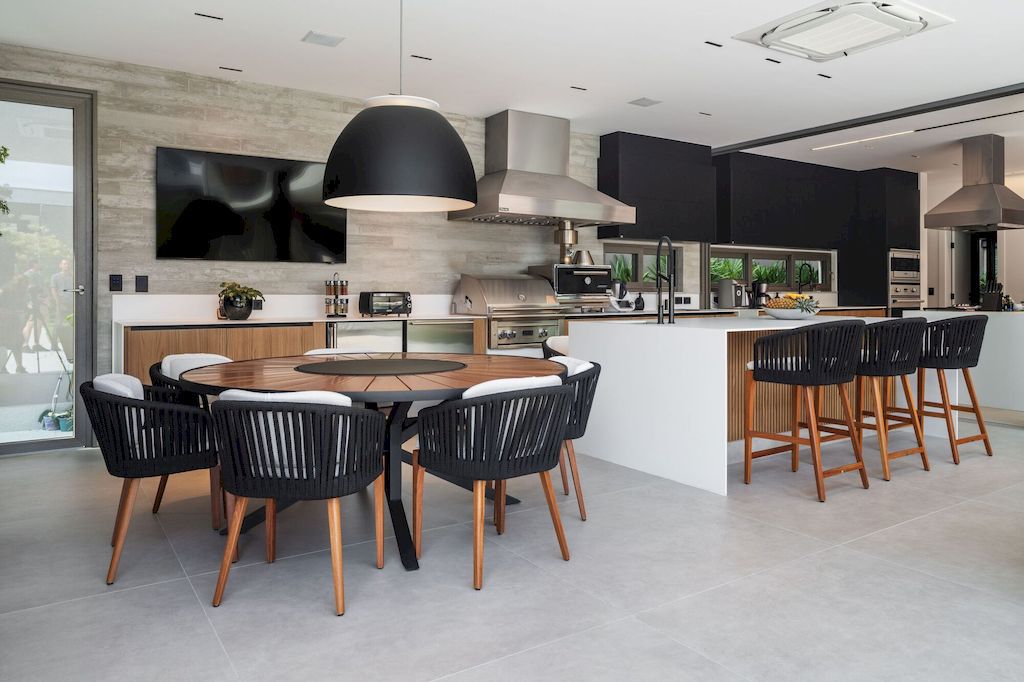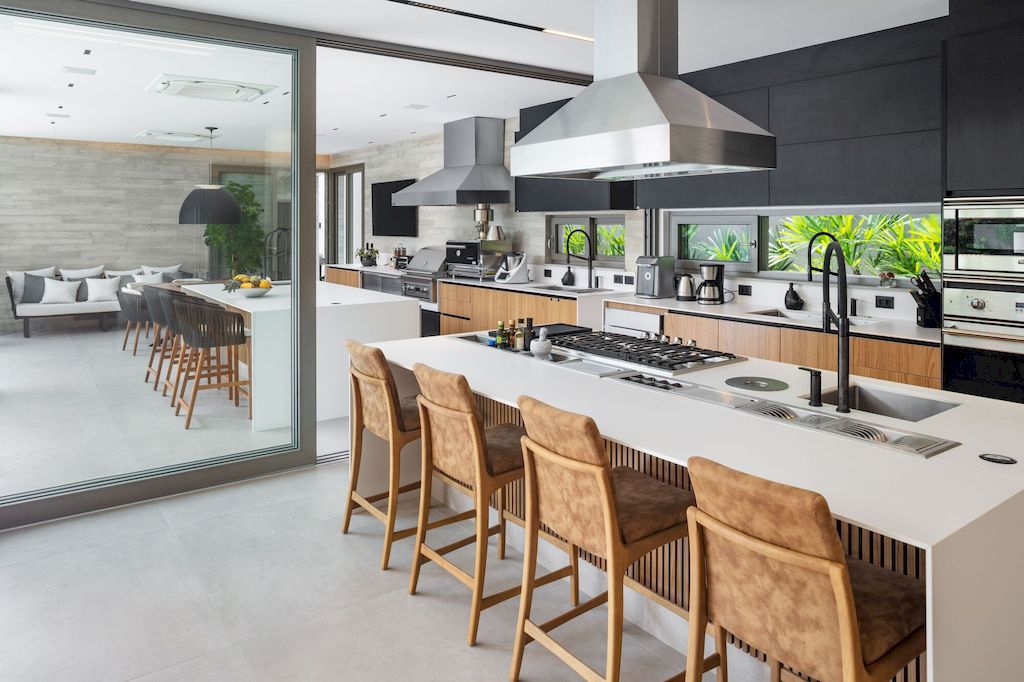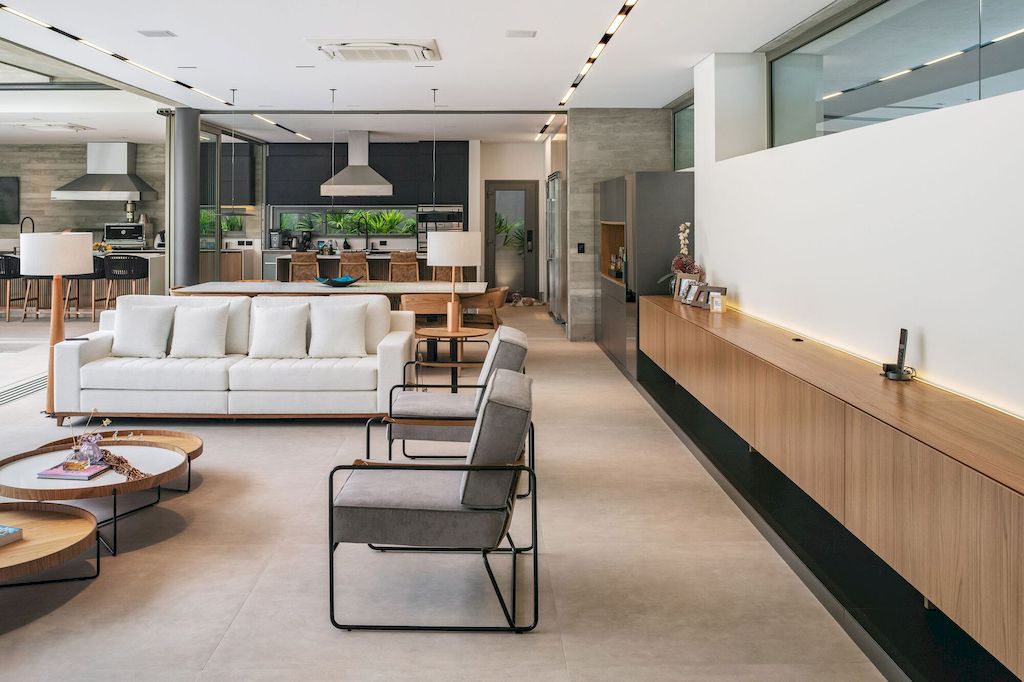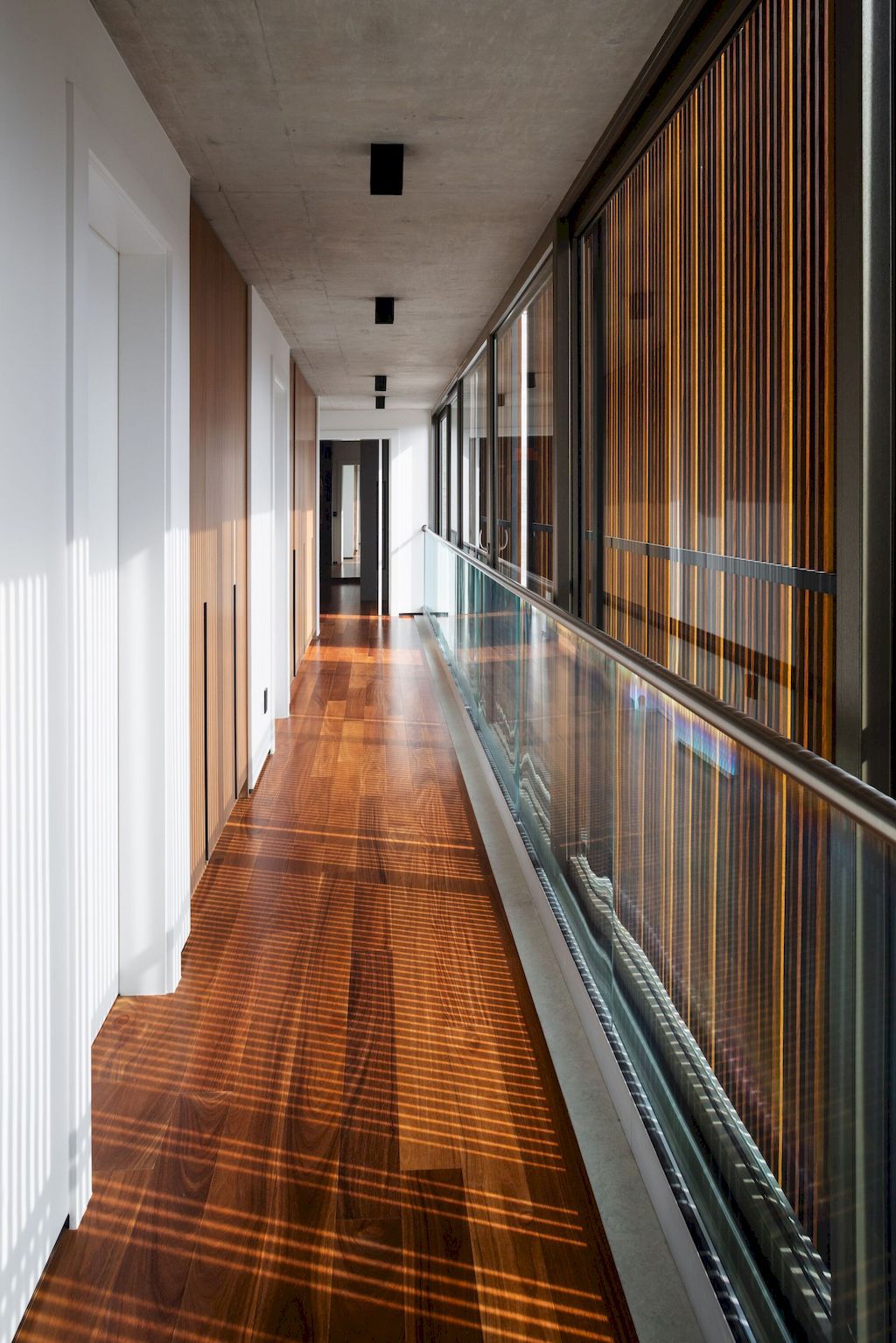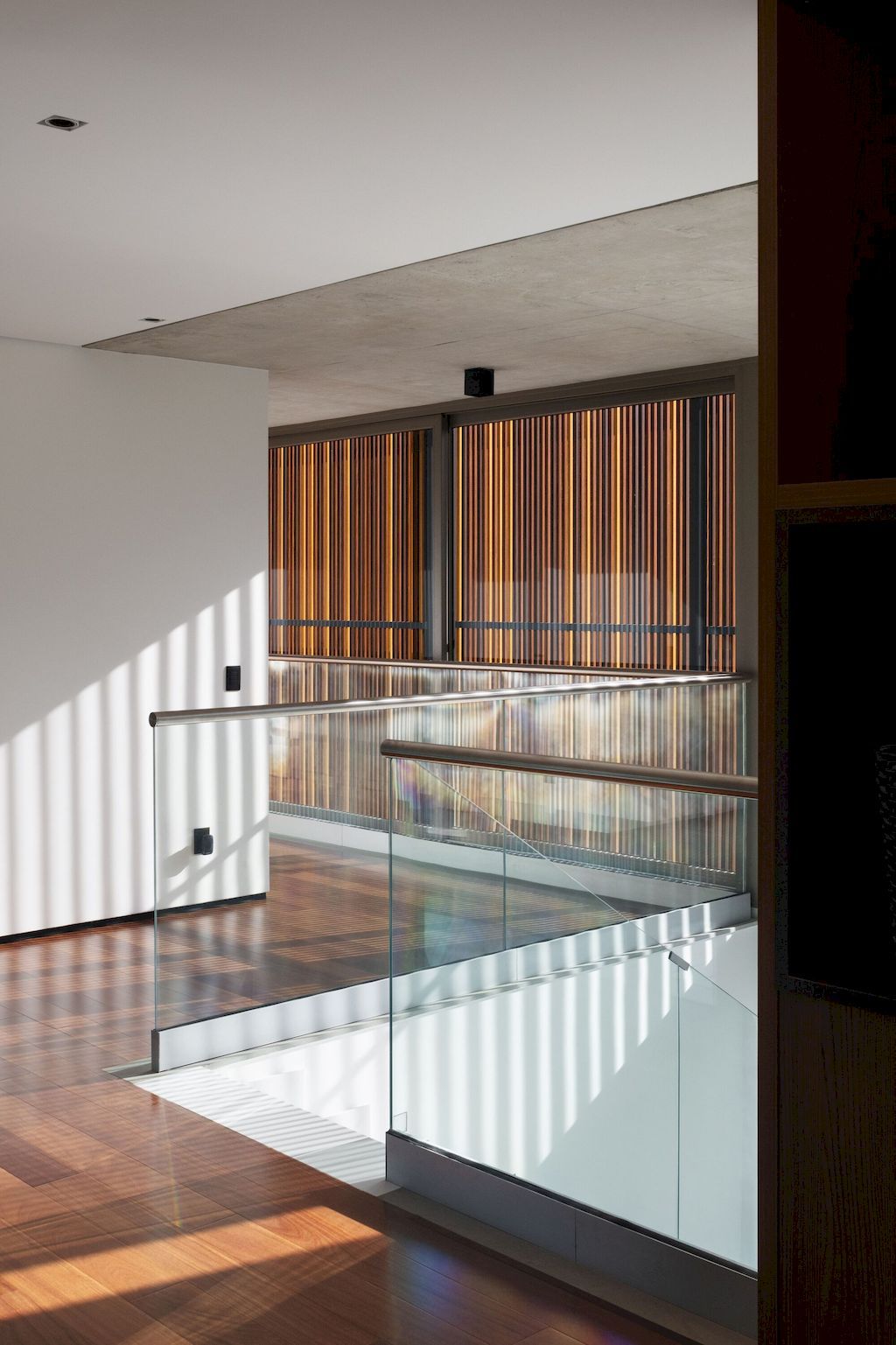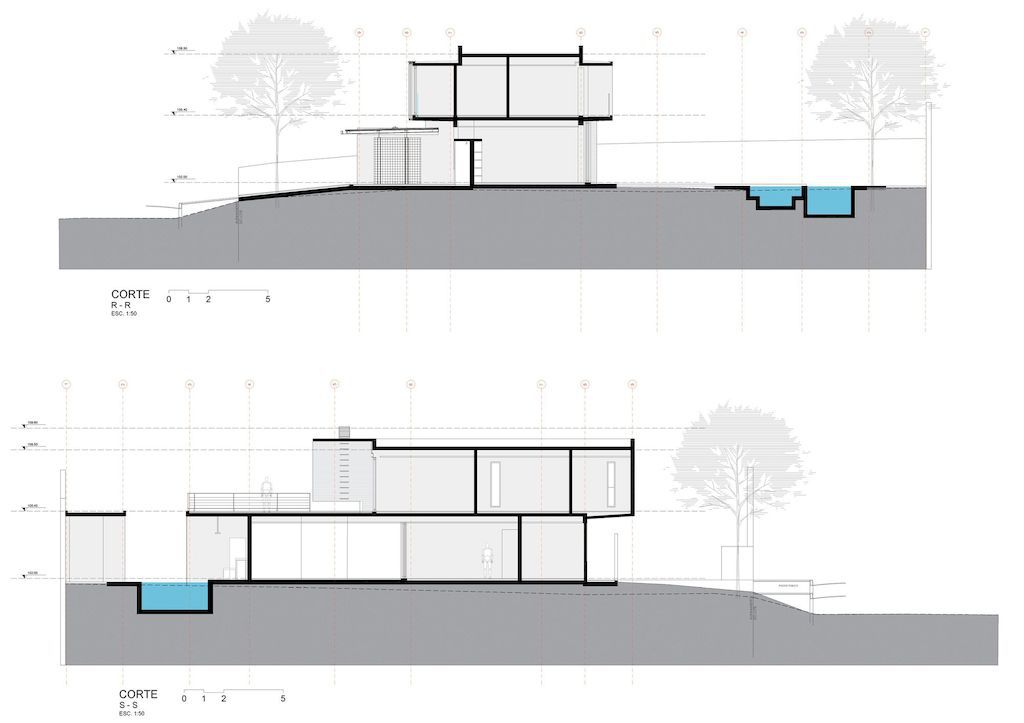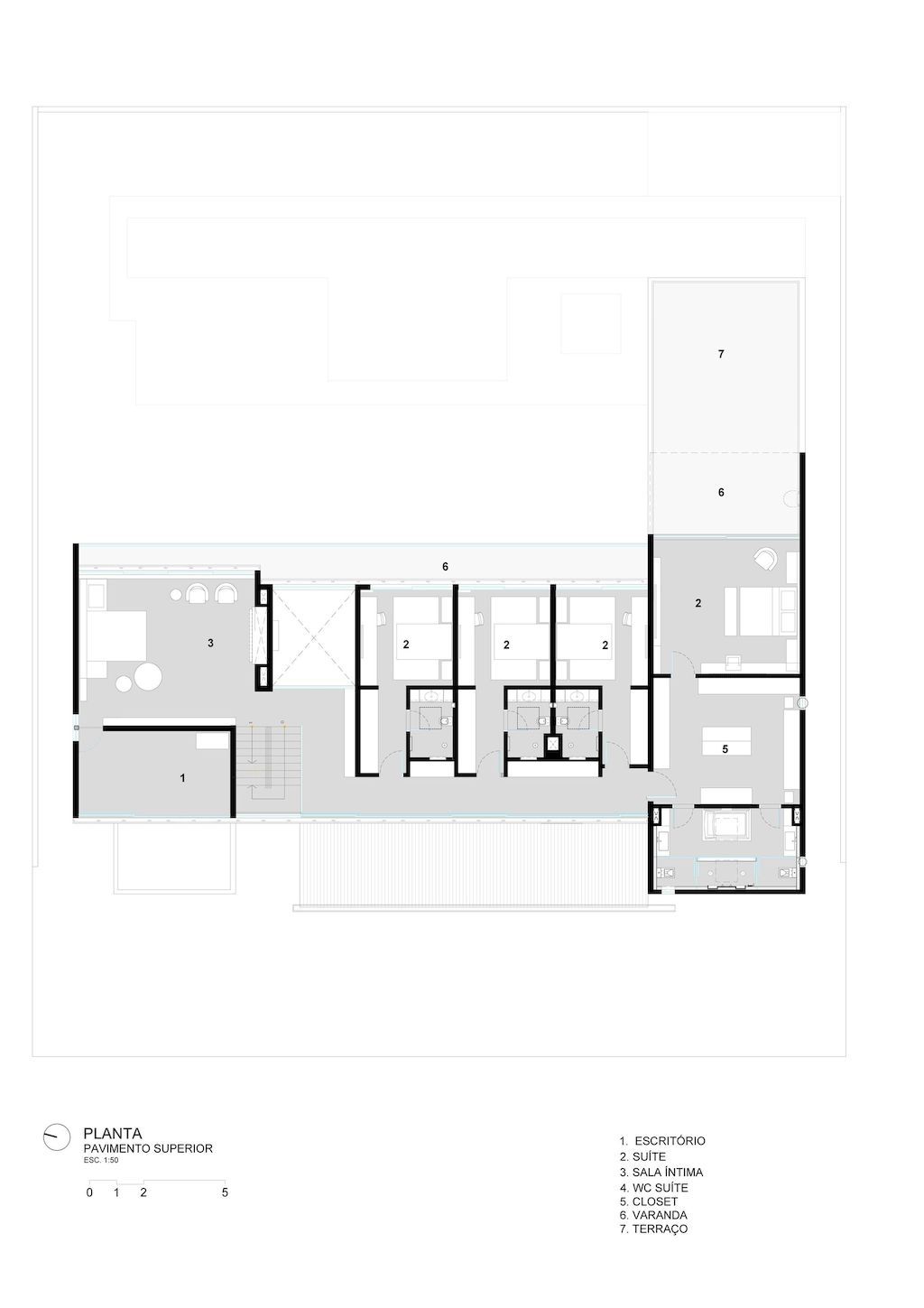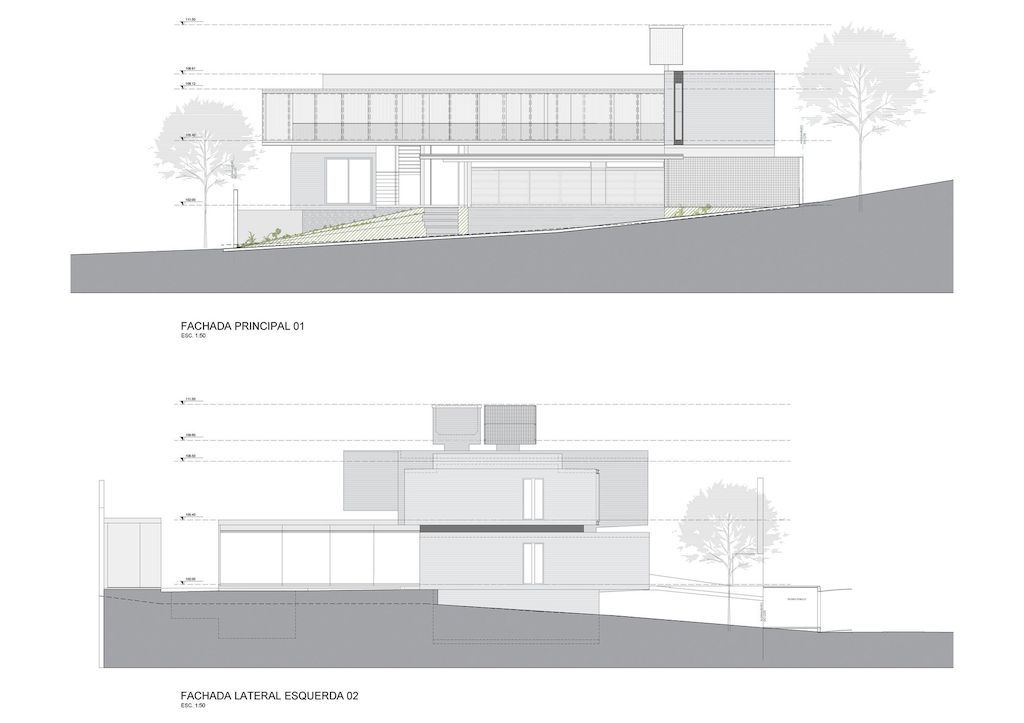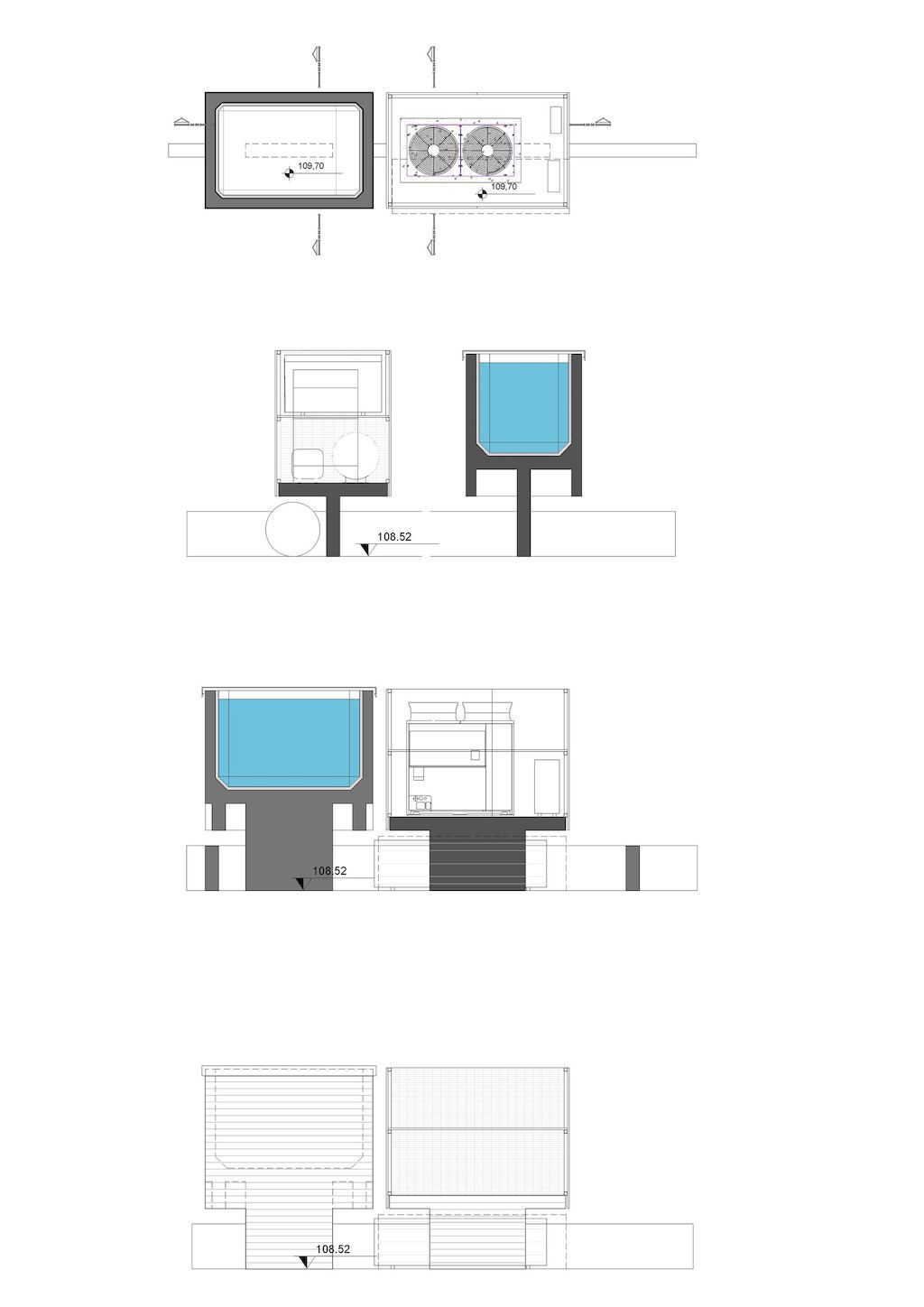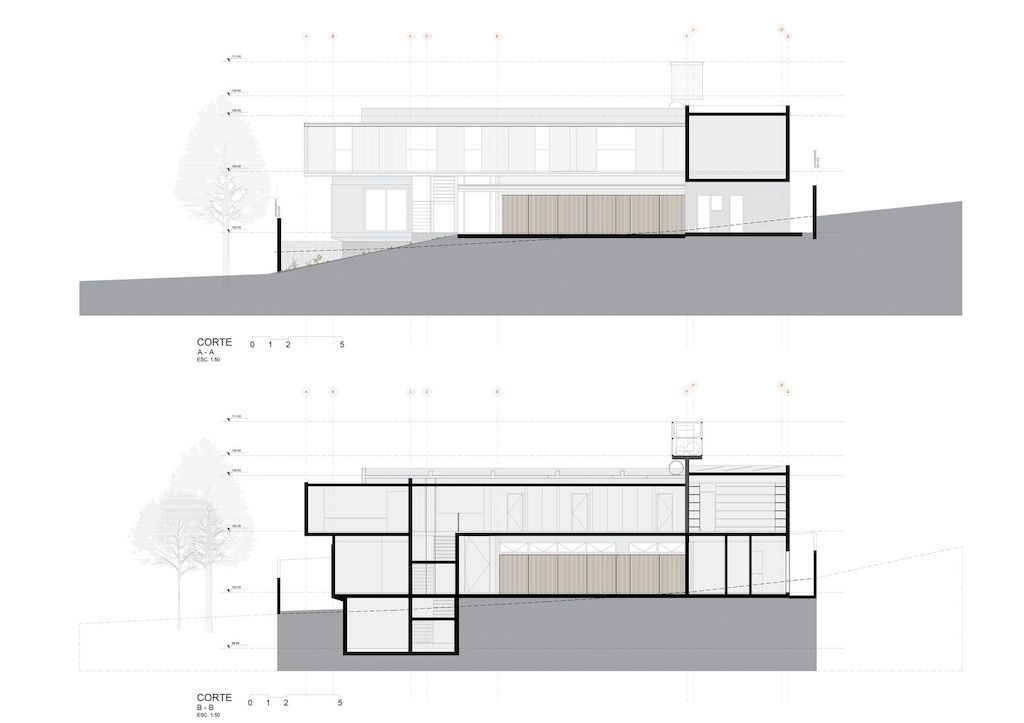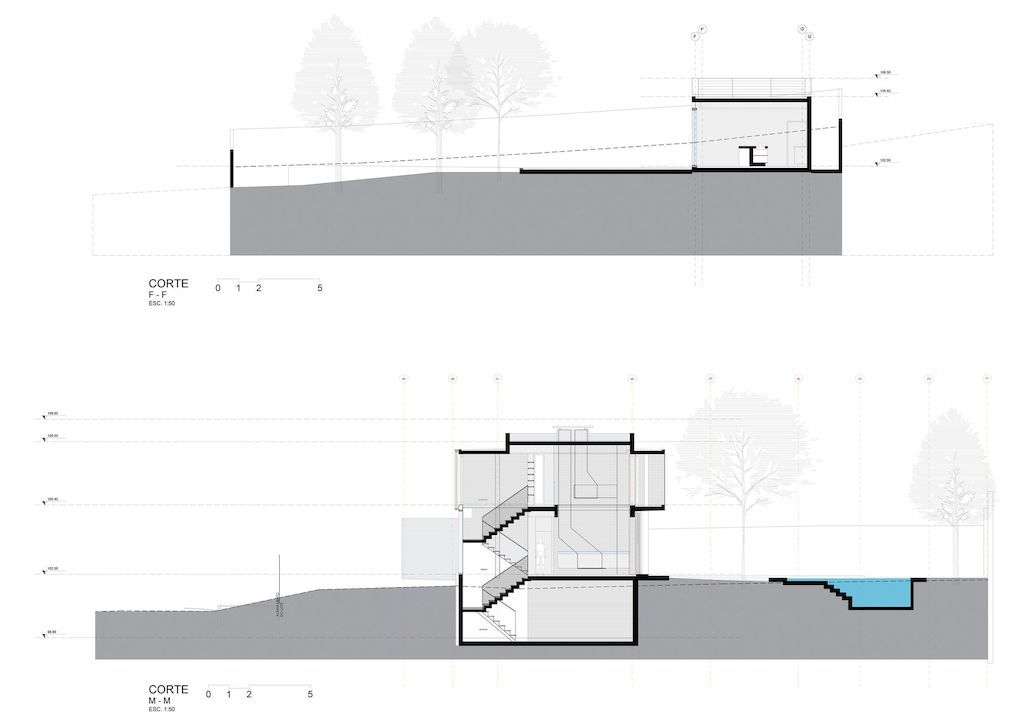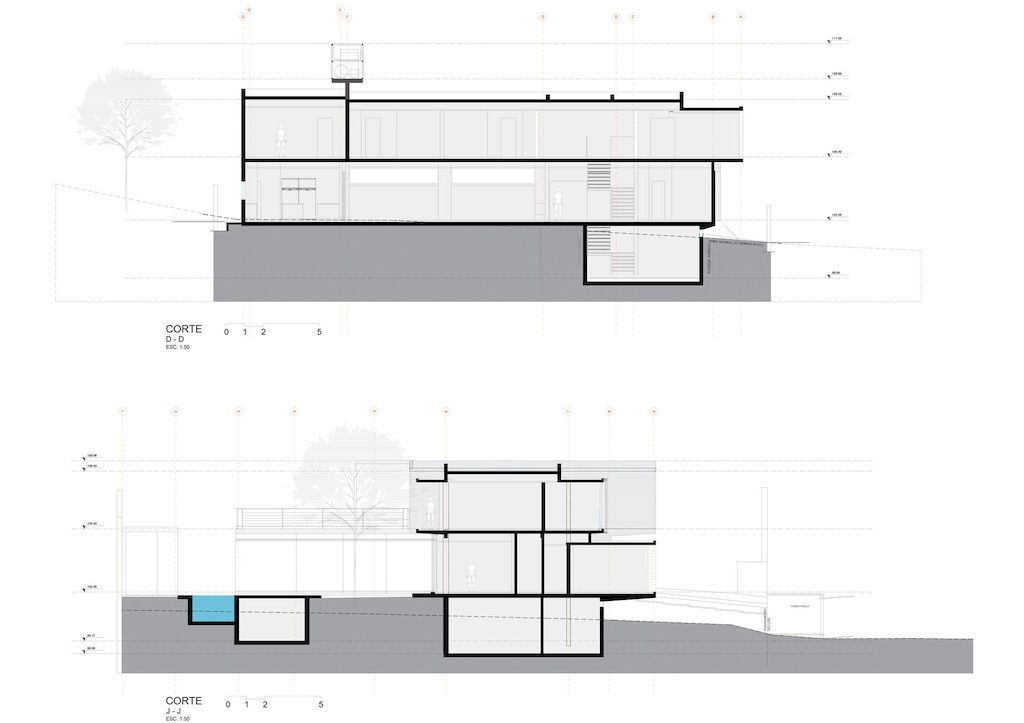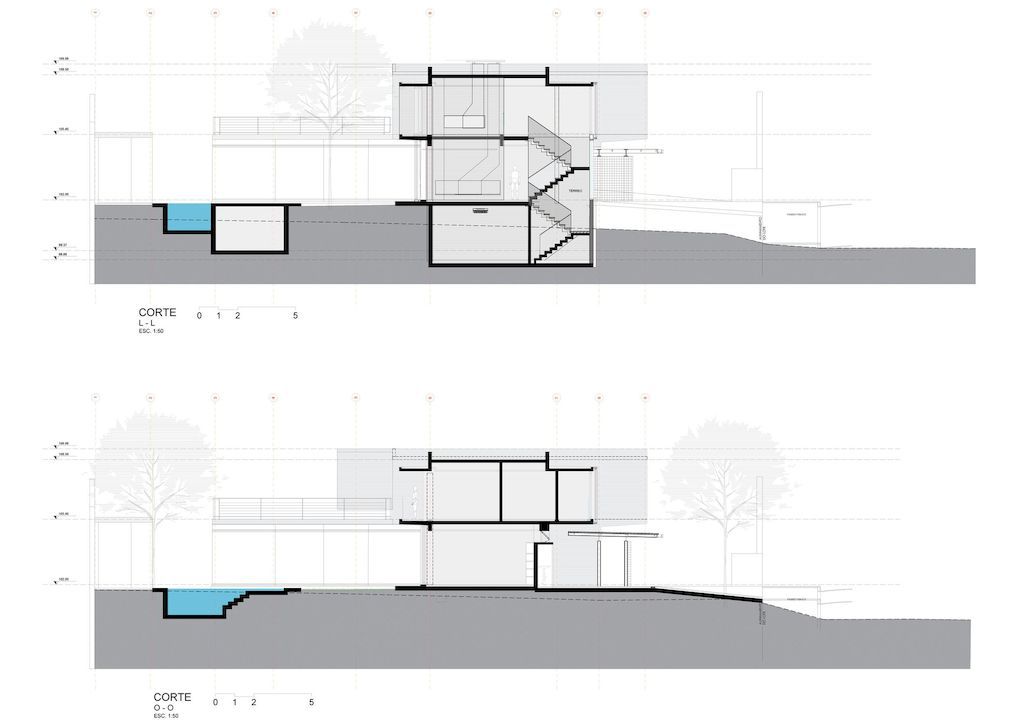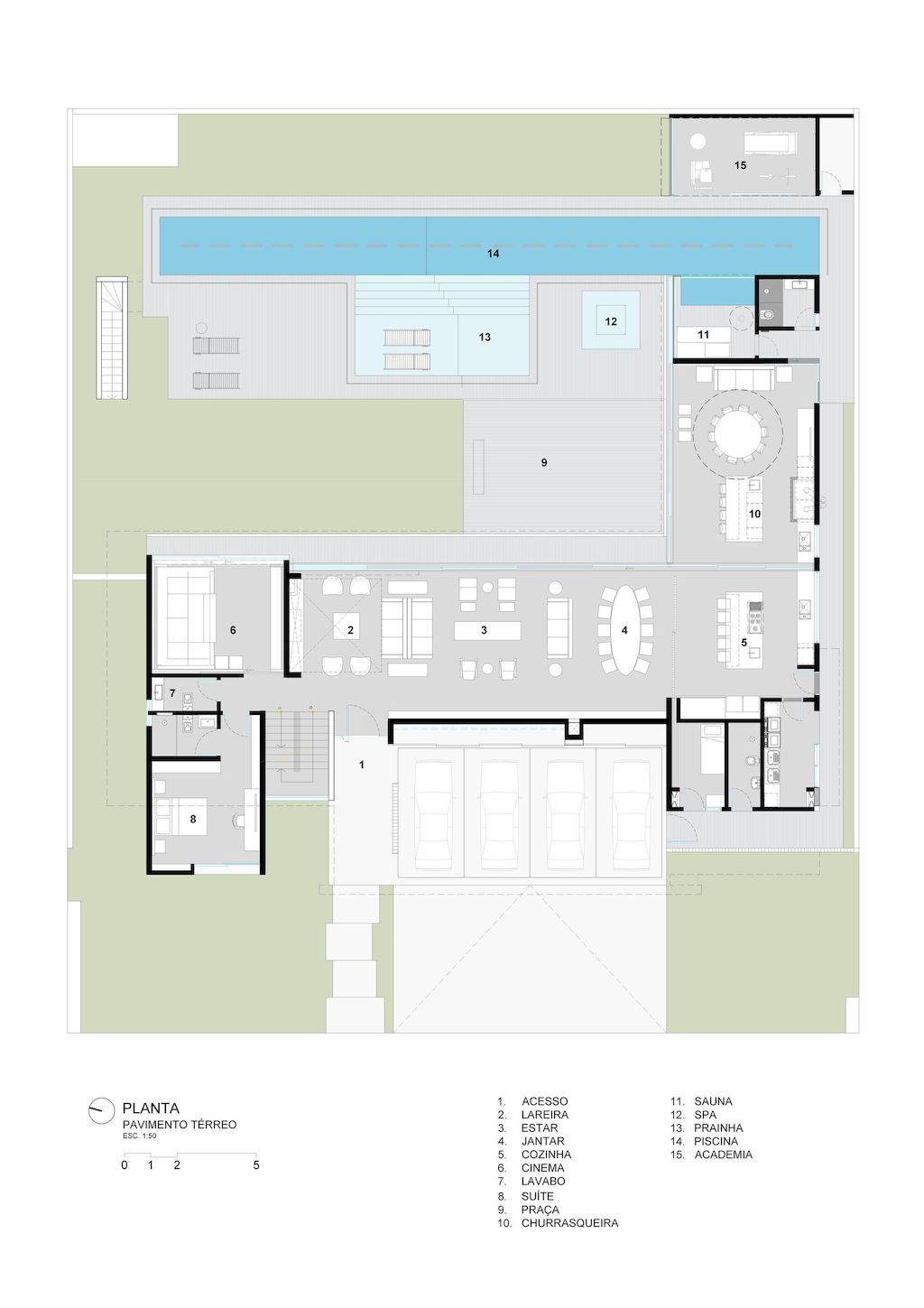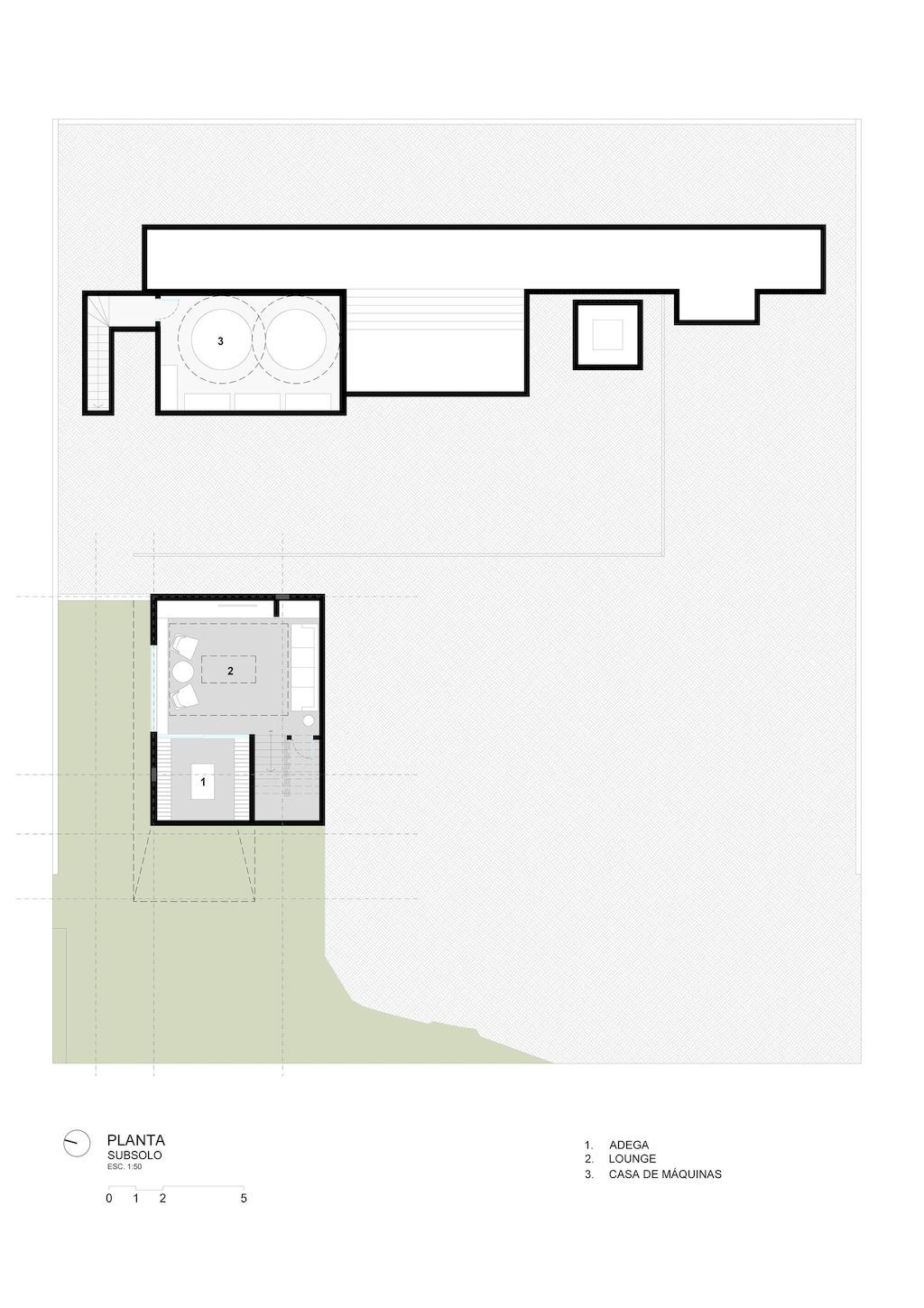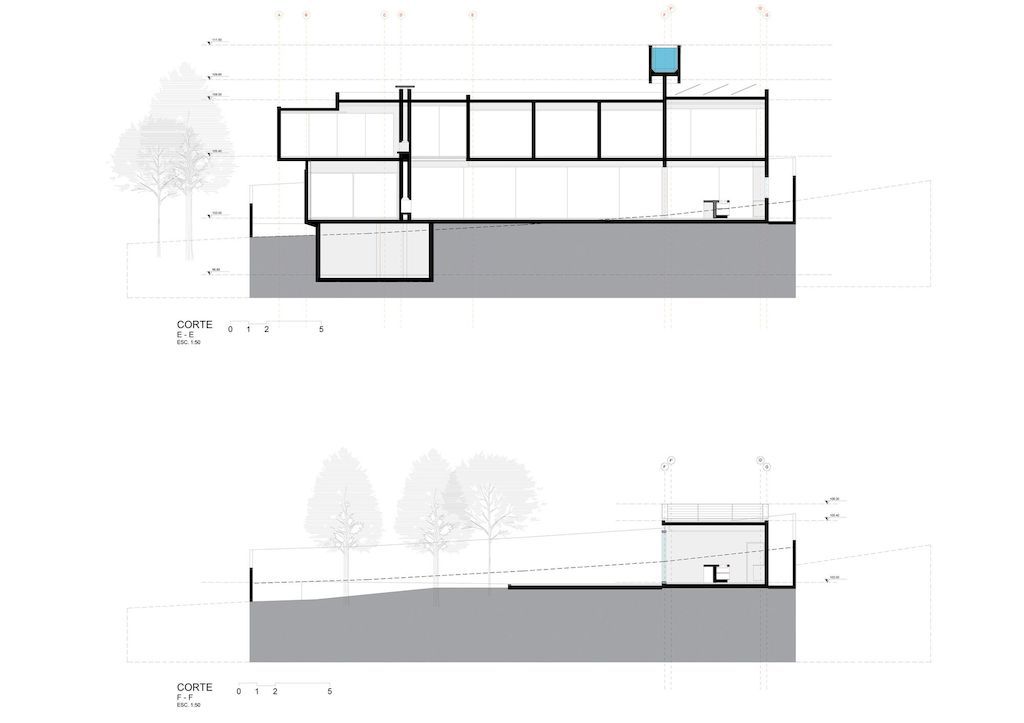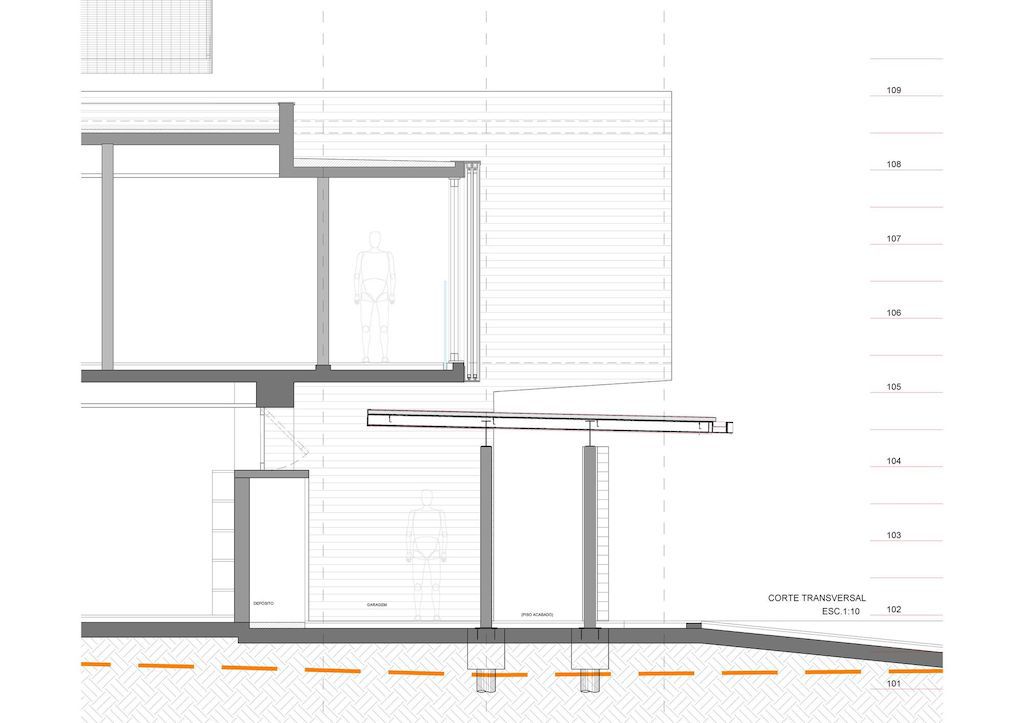 The Casa FCS Gallery:
Text by the Architects: The design of this house is based on a guideline: the use and conviviality of family and friends. Generous spaces, continuous and integrated with the surrounding landscape. The house, as requested by the clients, should have a concise and playful design. Allow for festive and social use, but at the same time provide characteristics of a family retreat. It is developed as a large volume parallel to the street. Since it is located in a double lot (30 x 35m), fully increase the East and West facades and, with this, provide thermal comfort in the rest and leisure areas. And minimize the need for of cooling when face the East and the "sanitizing" sun of the mornings.
Photo credit: Rafaela Netto| Source: SAU | Studio Arquitetura Urbanismo
For more information about this project; please contact the Architecture firm :
– Add: Rua Dona Veridiana, 28 – Higienópolis, São Paulo – SP, 01238-010, Brazil
– Tel: +55 11 96594-5050
– Email: [email protected]
More Projects in Brazil here:
---