Architecture Design of Açucena House
Description About The Project
Açucena House designed by Tetro Arquitetura, rises fifteen meters through stilts penetrated into the earth and resides within the core of a forest in Brazil. Indeed, this house integraté with nature, use of apparent materials, and exploration of empty spaces, placing their clients within the tradition of Brazilian modern architecture as a starting point before branching out to test the limits of contemporary architecture. For Açucena House, the designer saw the steep slope not as a challenge to conquer but as a benefit to maximize the gifts of nature that surrounds the earth of the project.
The house rises above the ground and the animal and plant life develops underneath. The program shapes itself by occupying the empty spaces between the trees. No trees are removed. The topography is not changed. Art and Nature in perfect harmony.
Its fluid plan, a result of the program's occupation among the trees, and its openings and folds in the slab, to reach the view of the treetops, generate the volumetry. The architecture is harmoniously inserted next to the natural vegetation, but maintains its presence.
Once insides, soft and heavy curtains block the view if necessary, perhaps to cocoon the inhabitants in an atmosphere of privacy when necessary. But also add to the elegance and gentleness of the design. Upon entering the bedroom, residents can move the windows to remove any obstruction between them and the forest. Also, in the bathroom, a single bathtub by the windows hints at immersing the body in a well deserved meditative bath while enjoying the view. Indeed, nature appears here, there and everywhere, gazing at the swaying trees while listening to the rustle of the foliage relieving the weight of the burden.
The Architecture Design Project Information: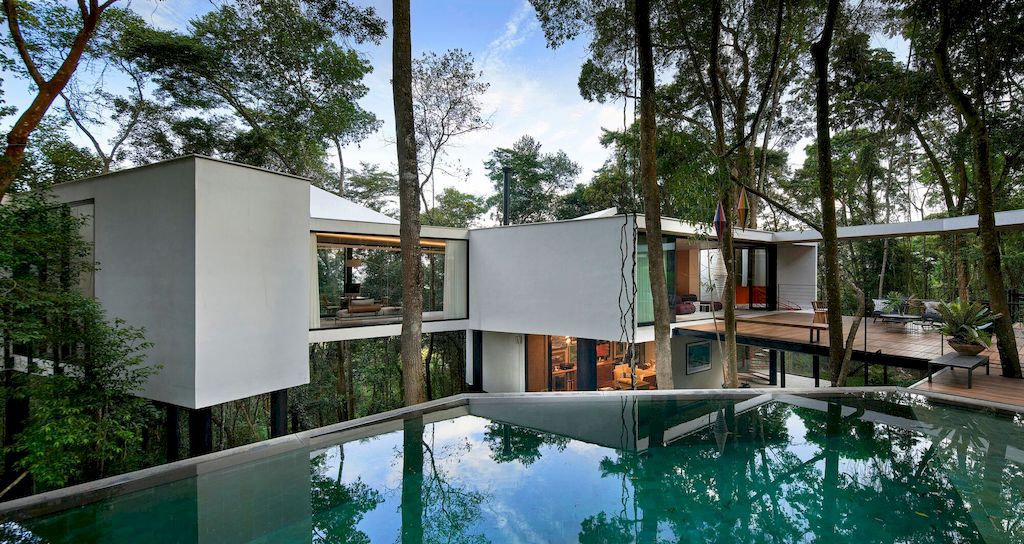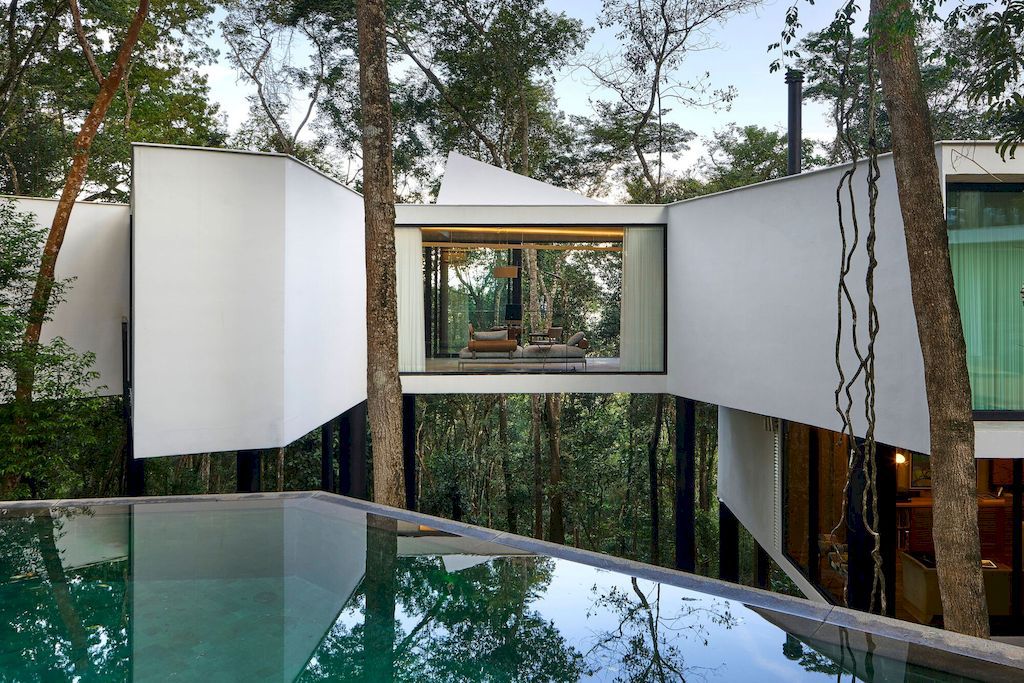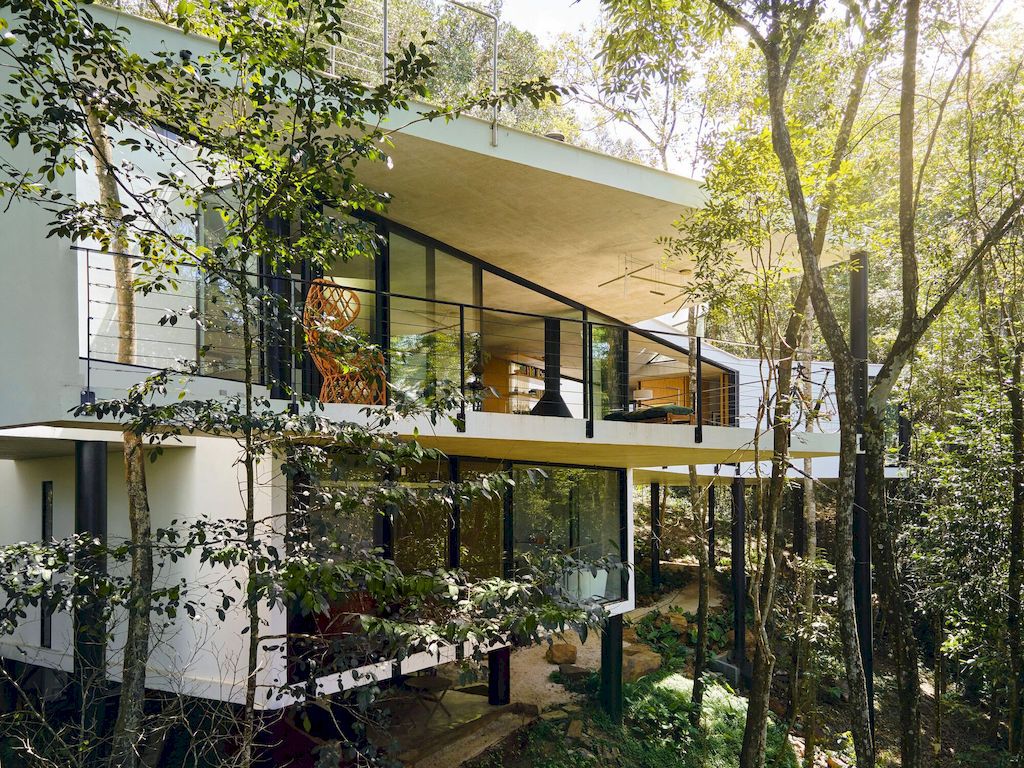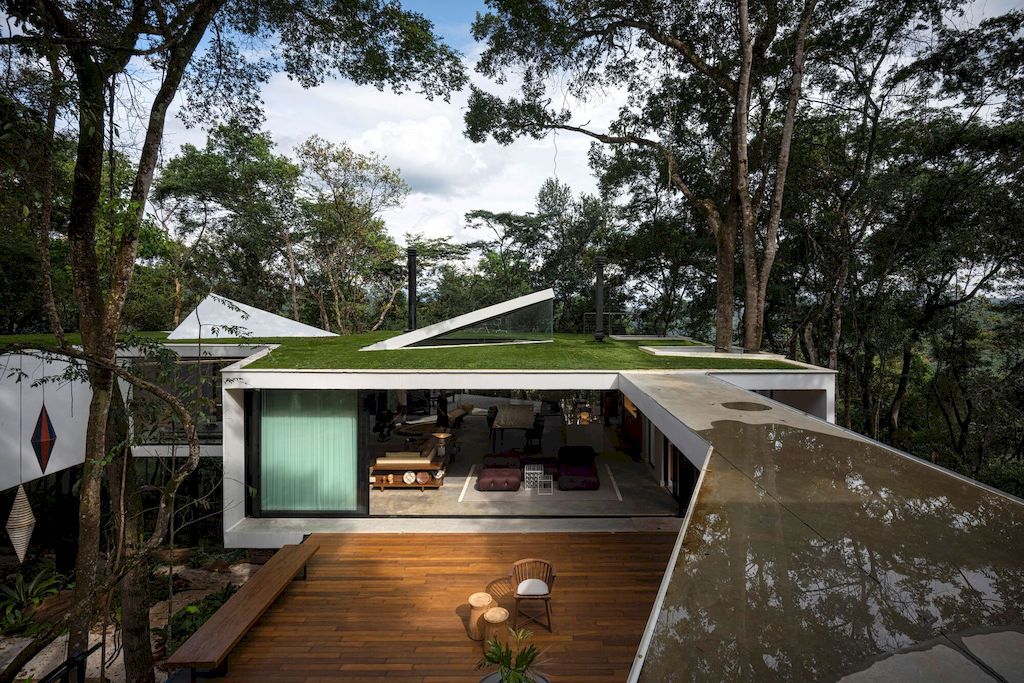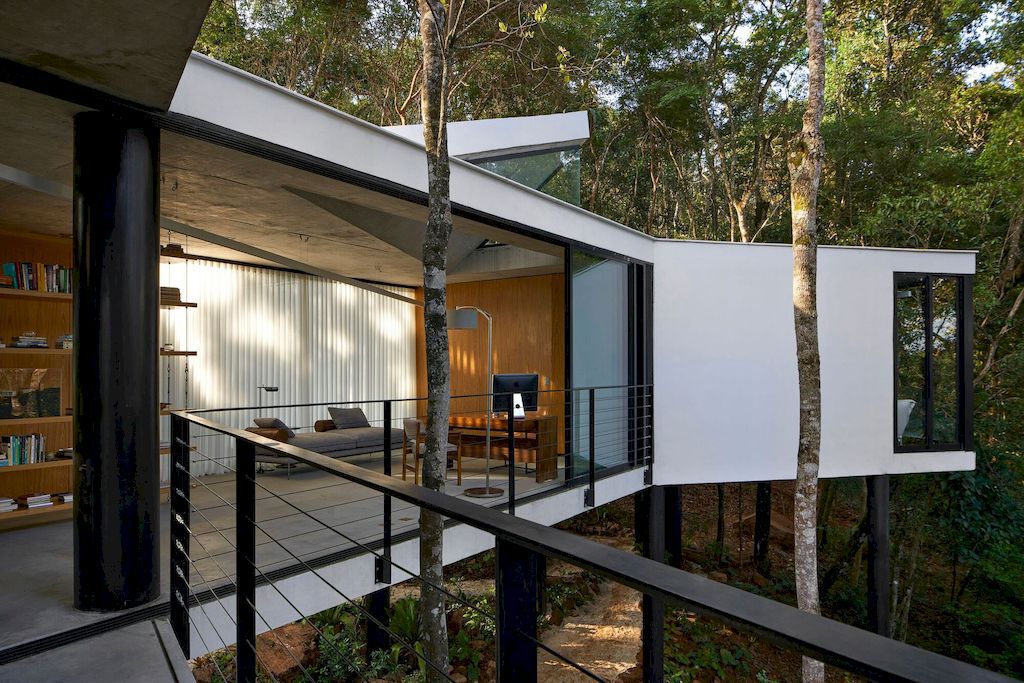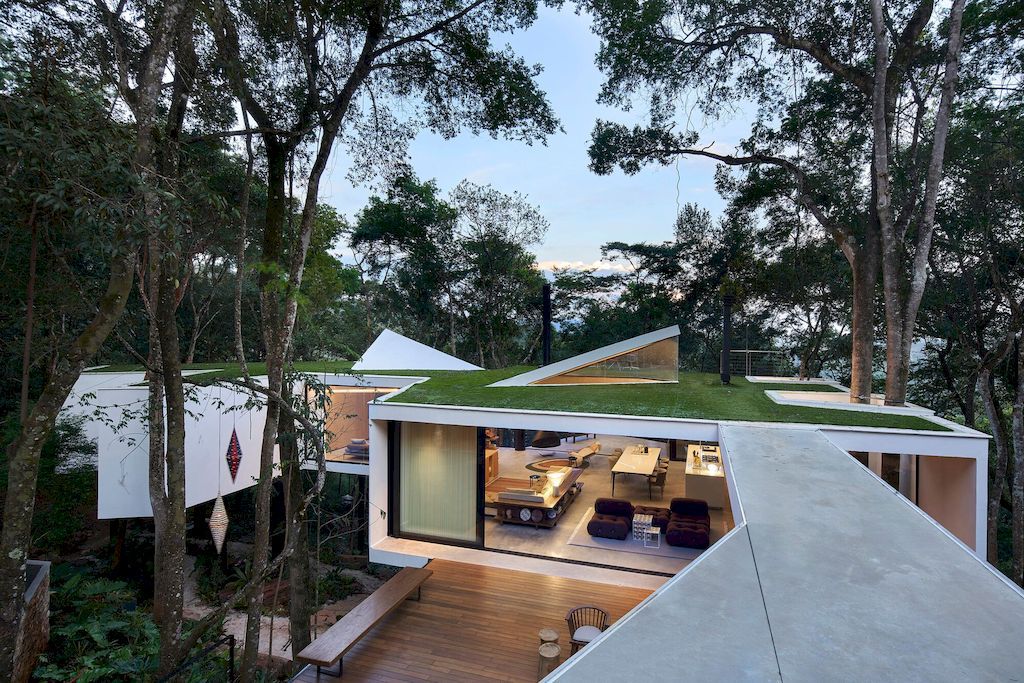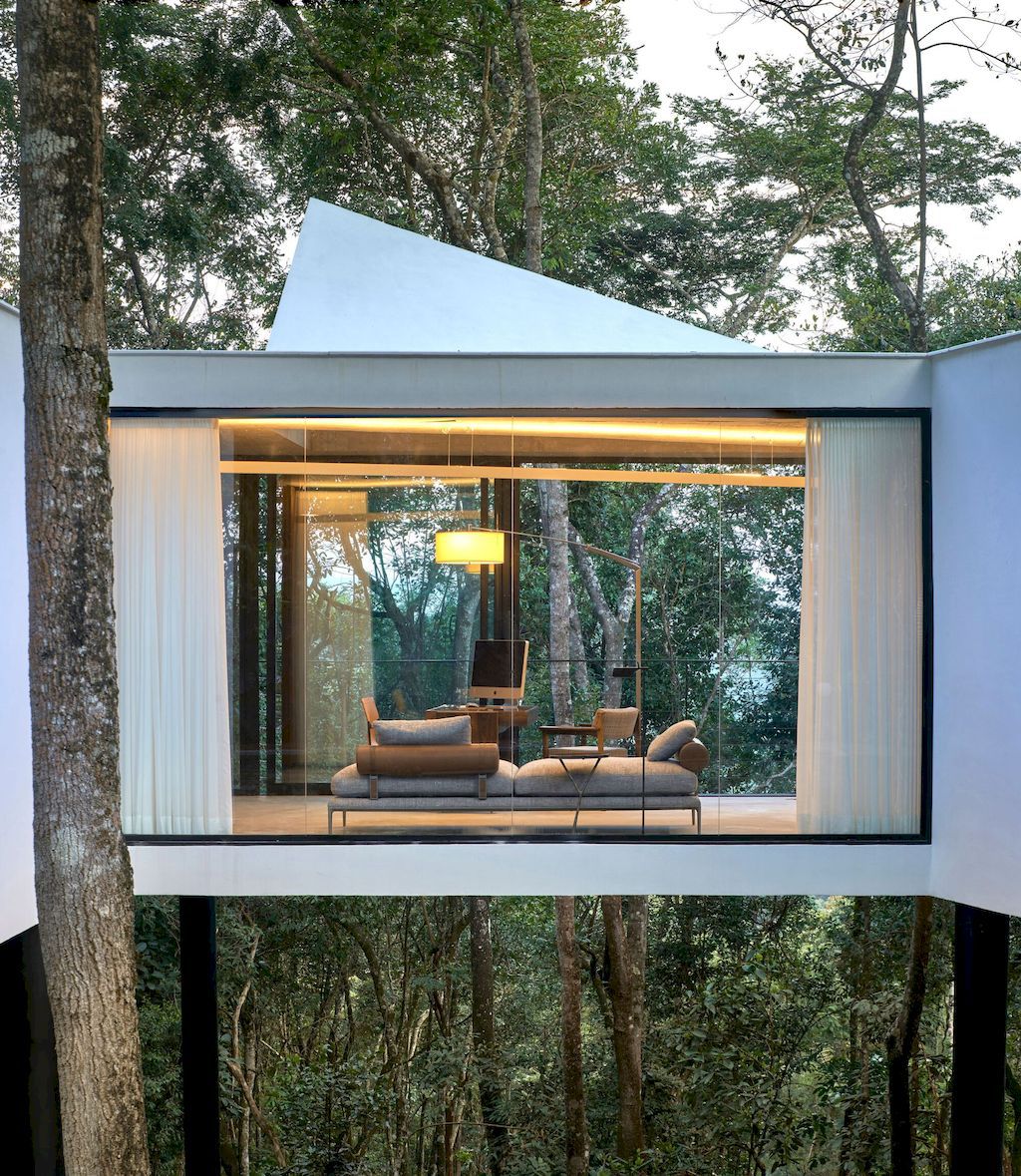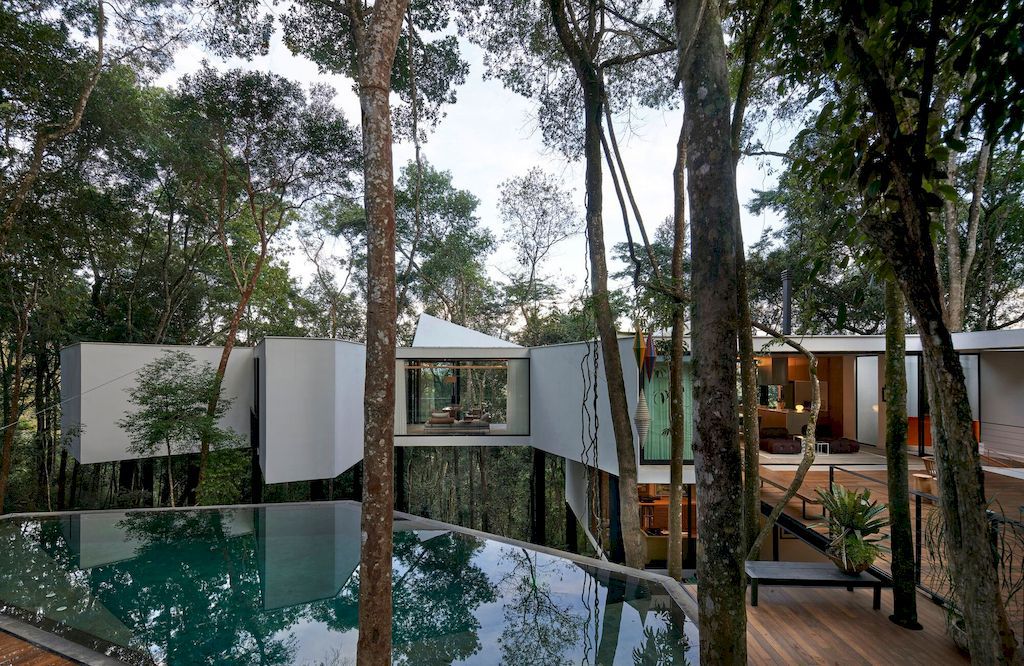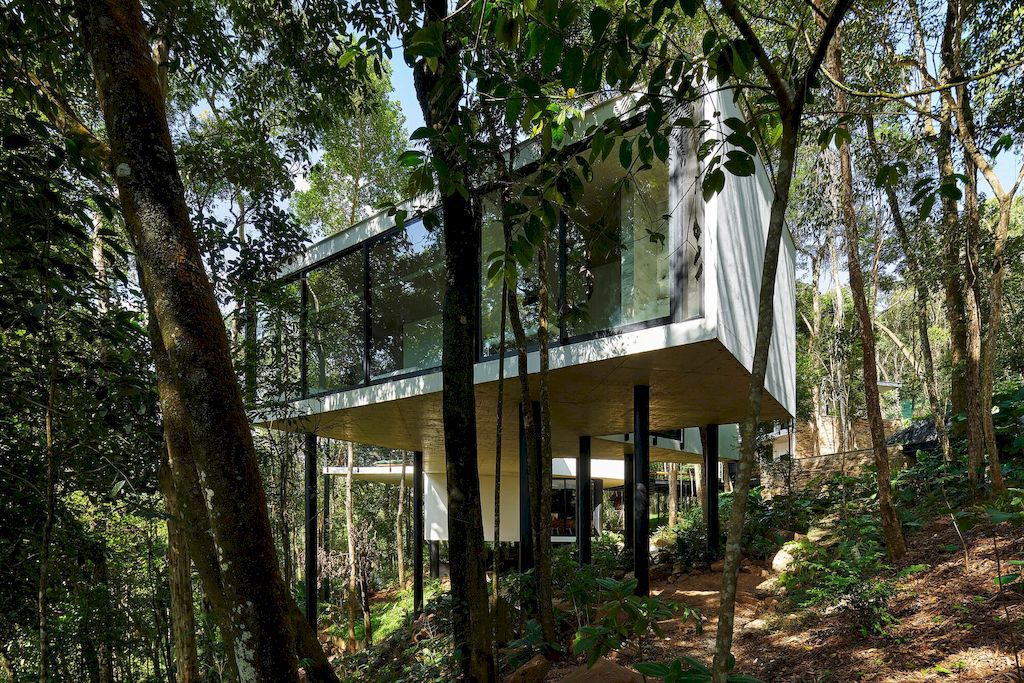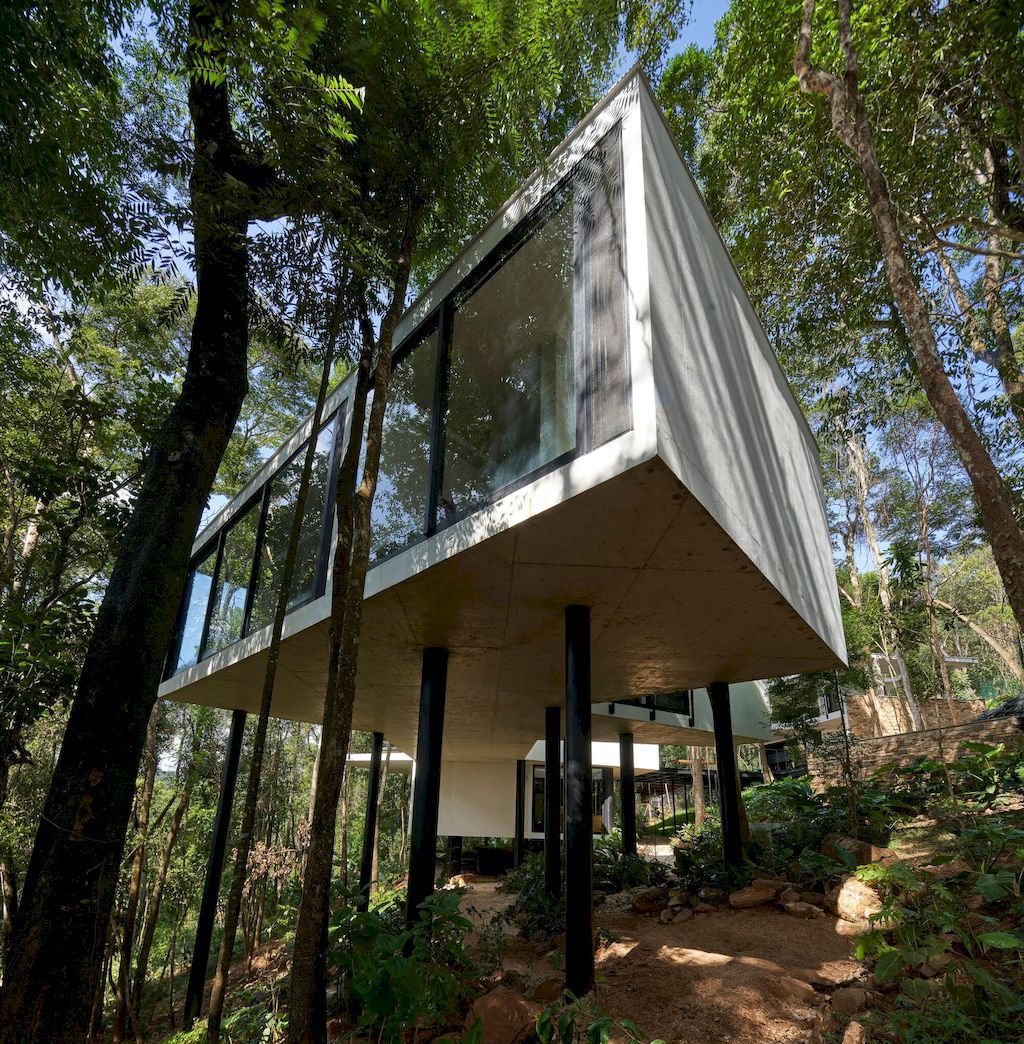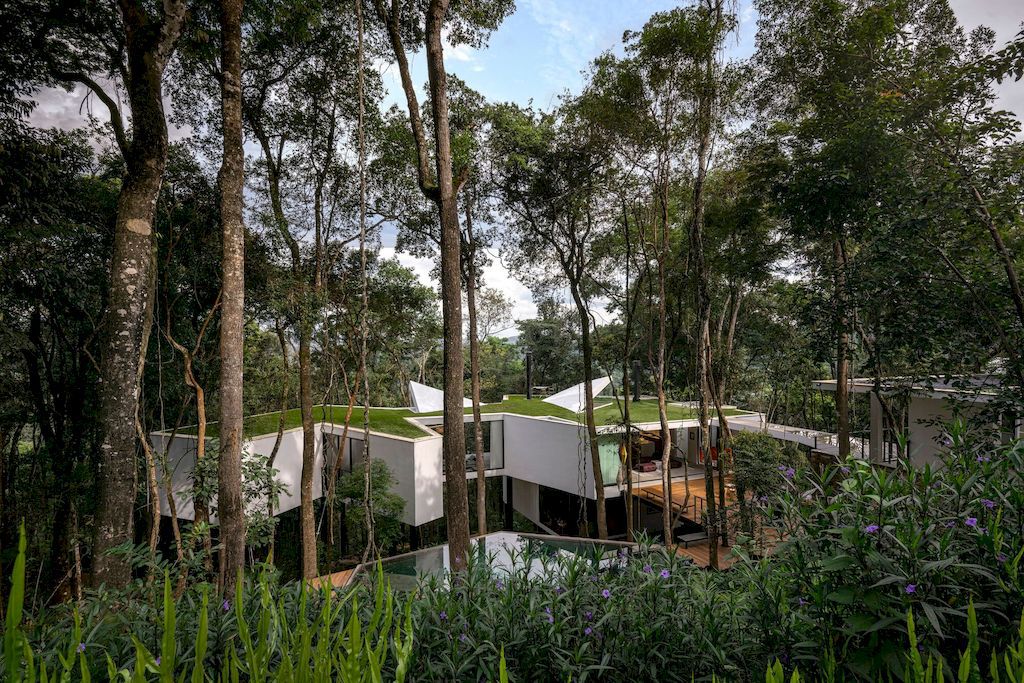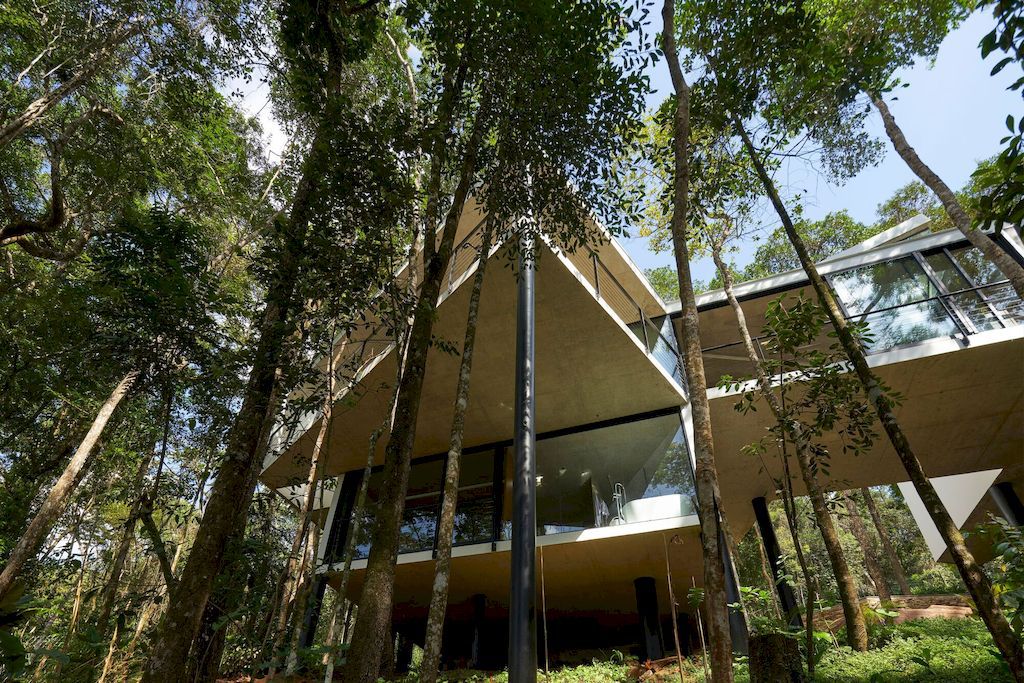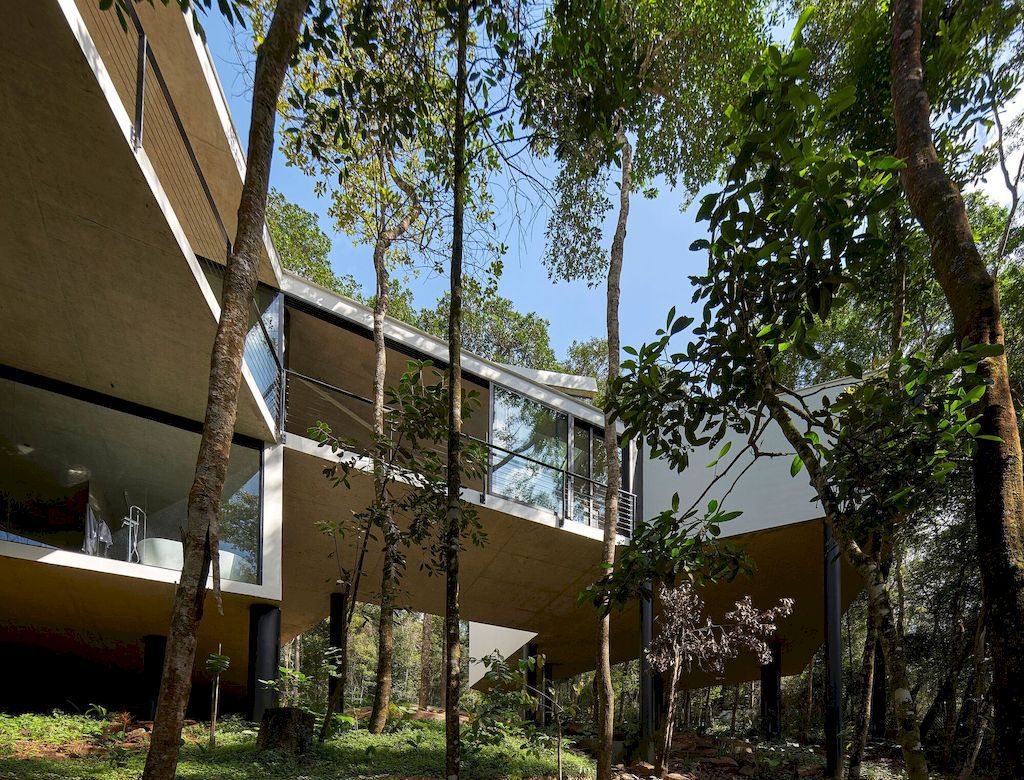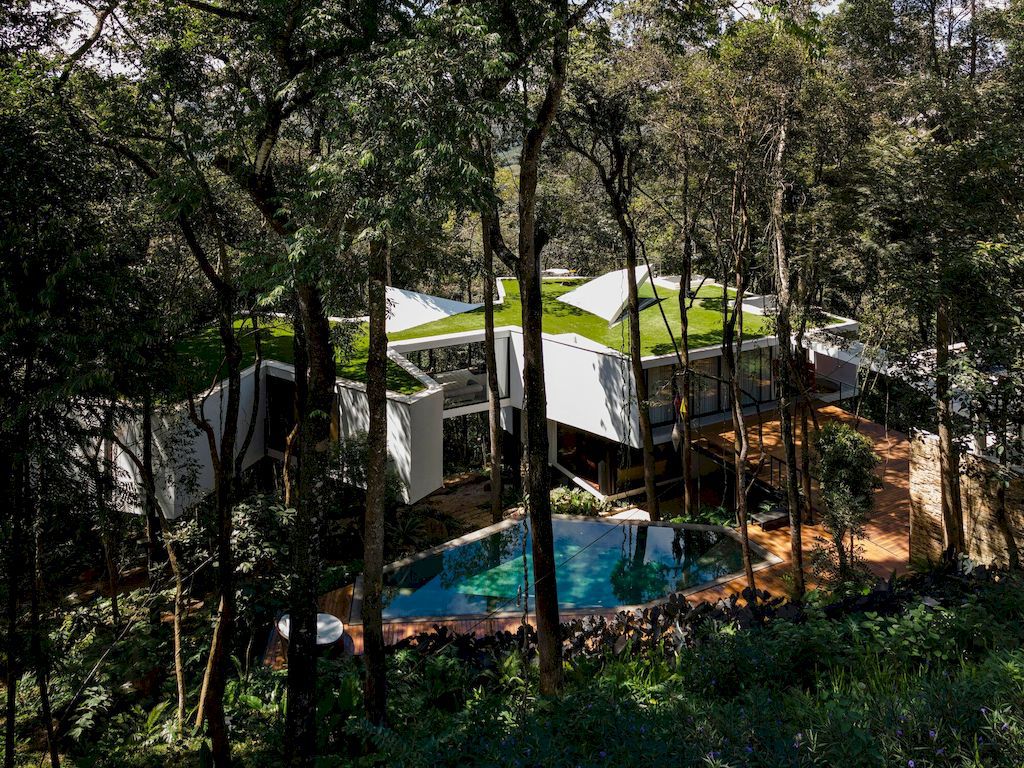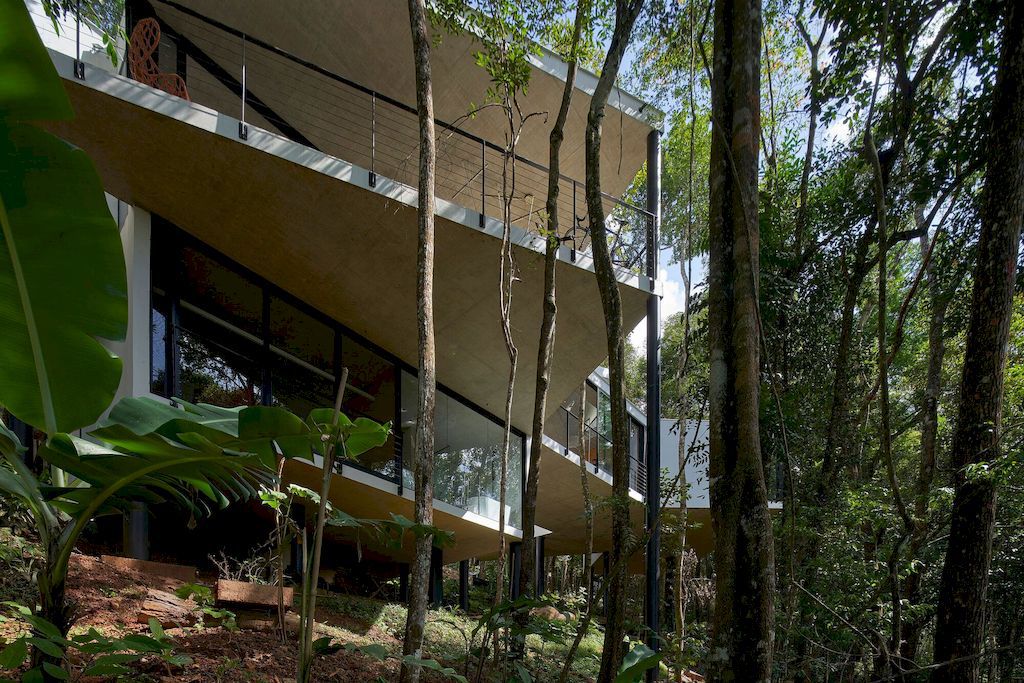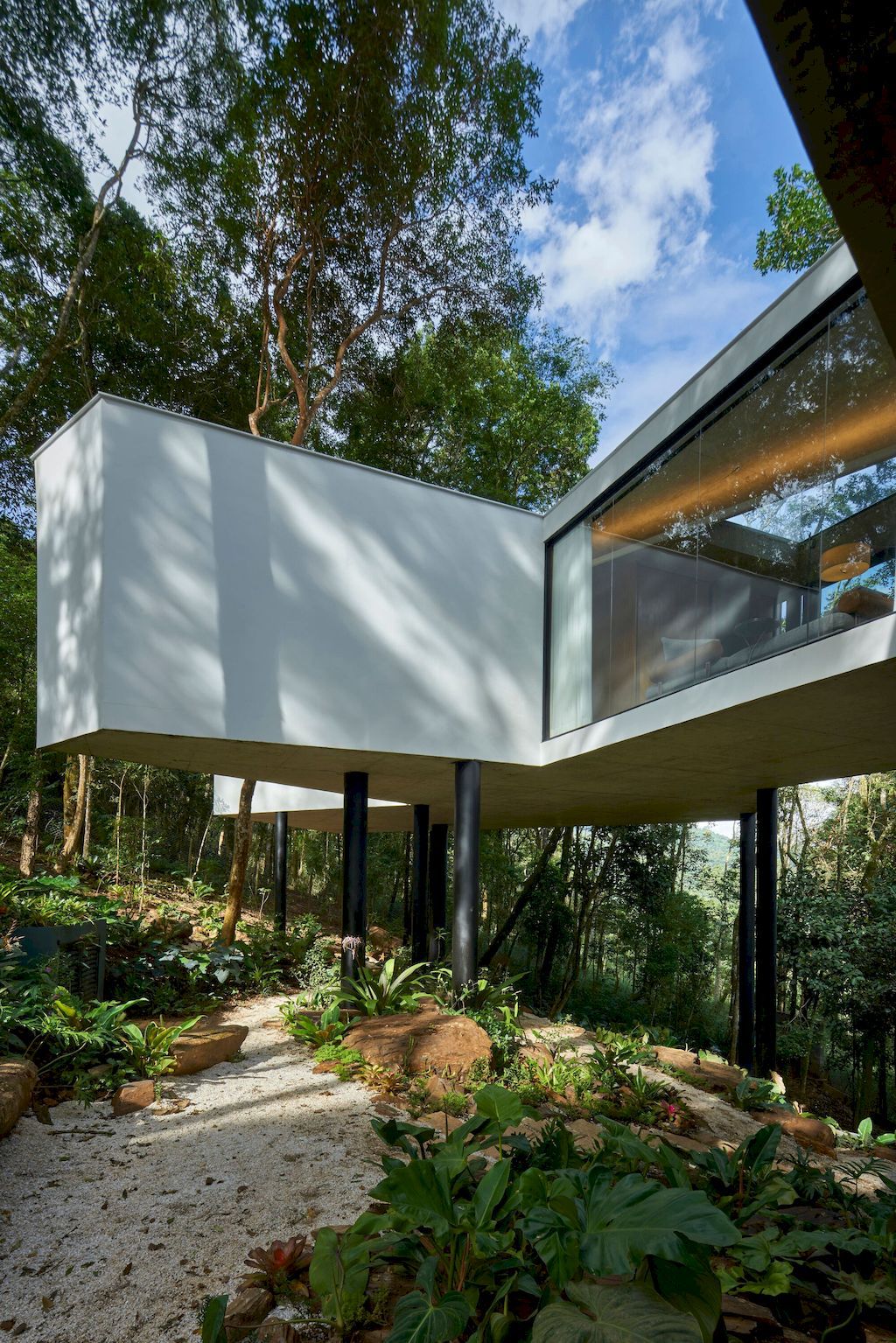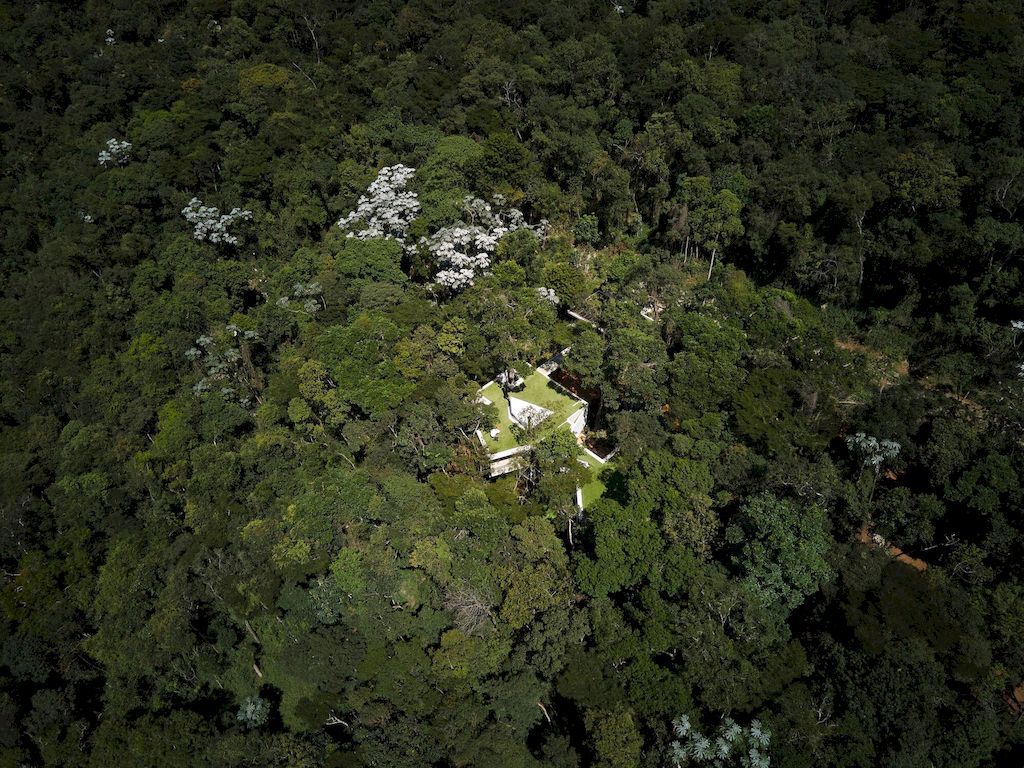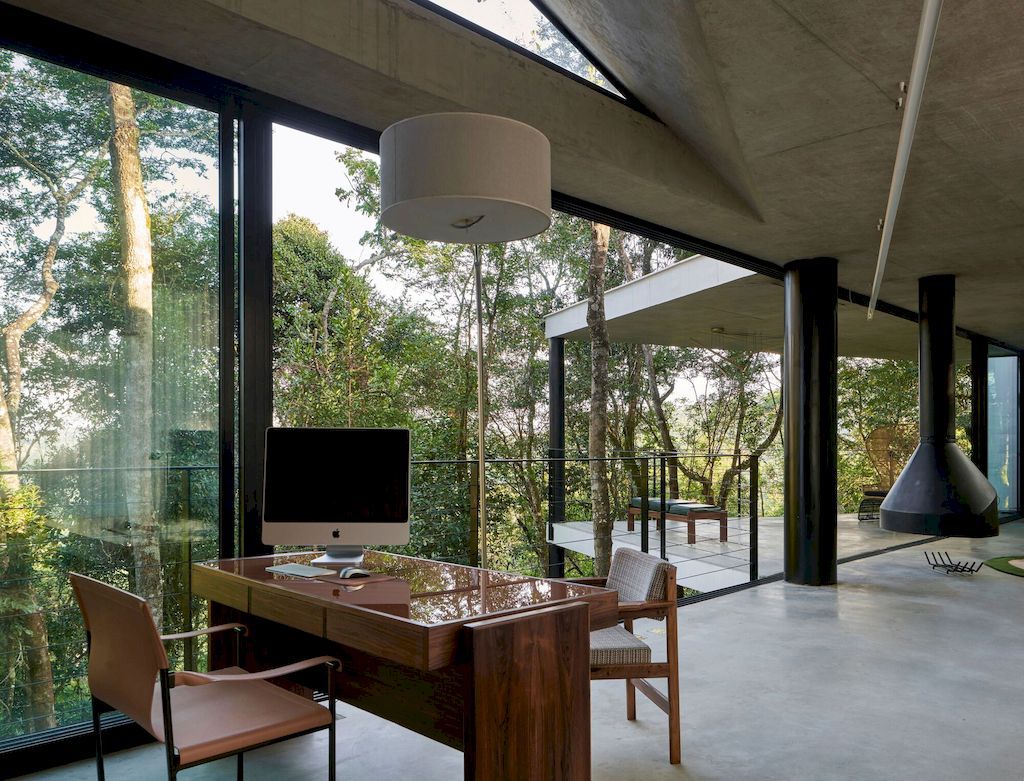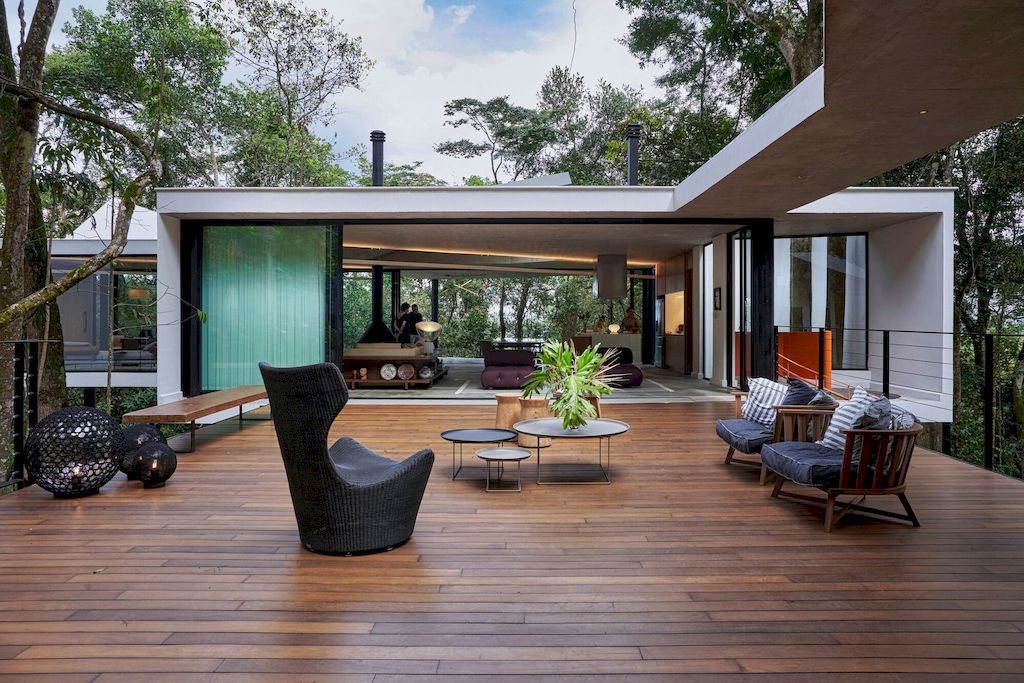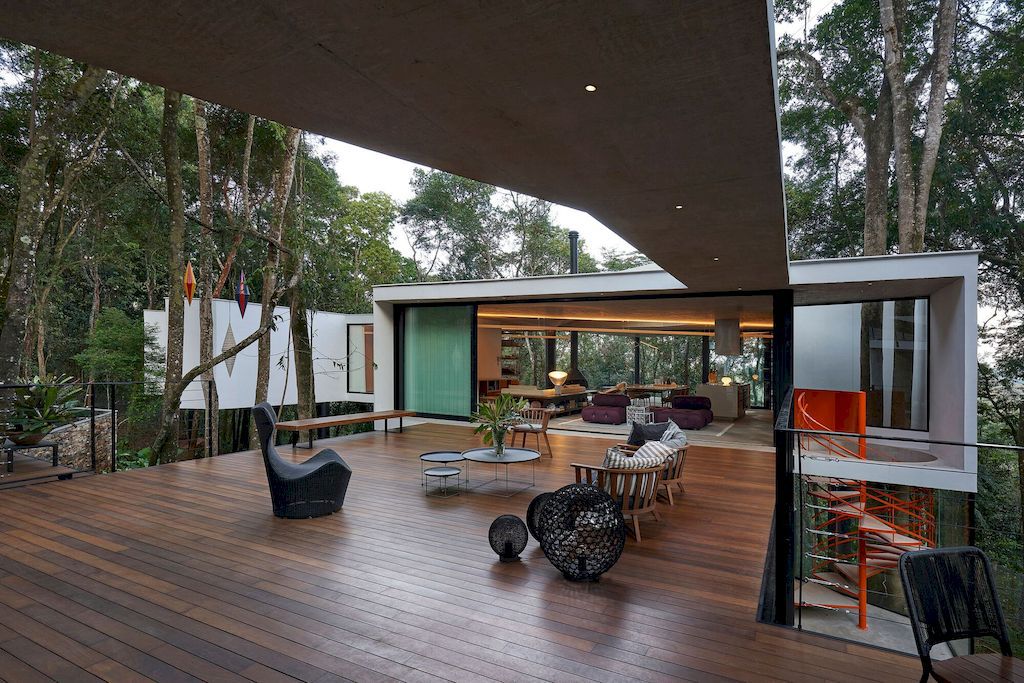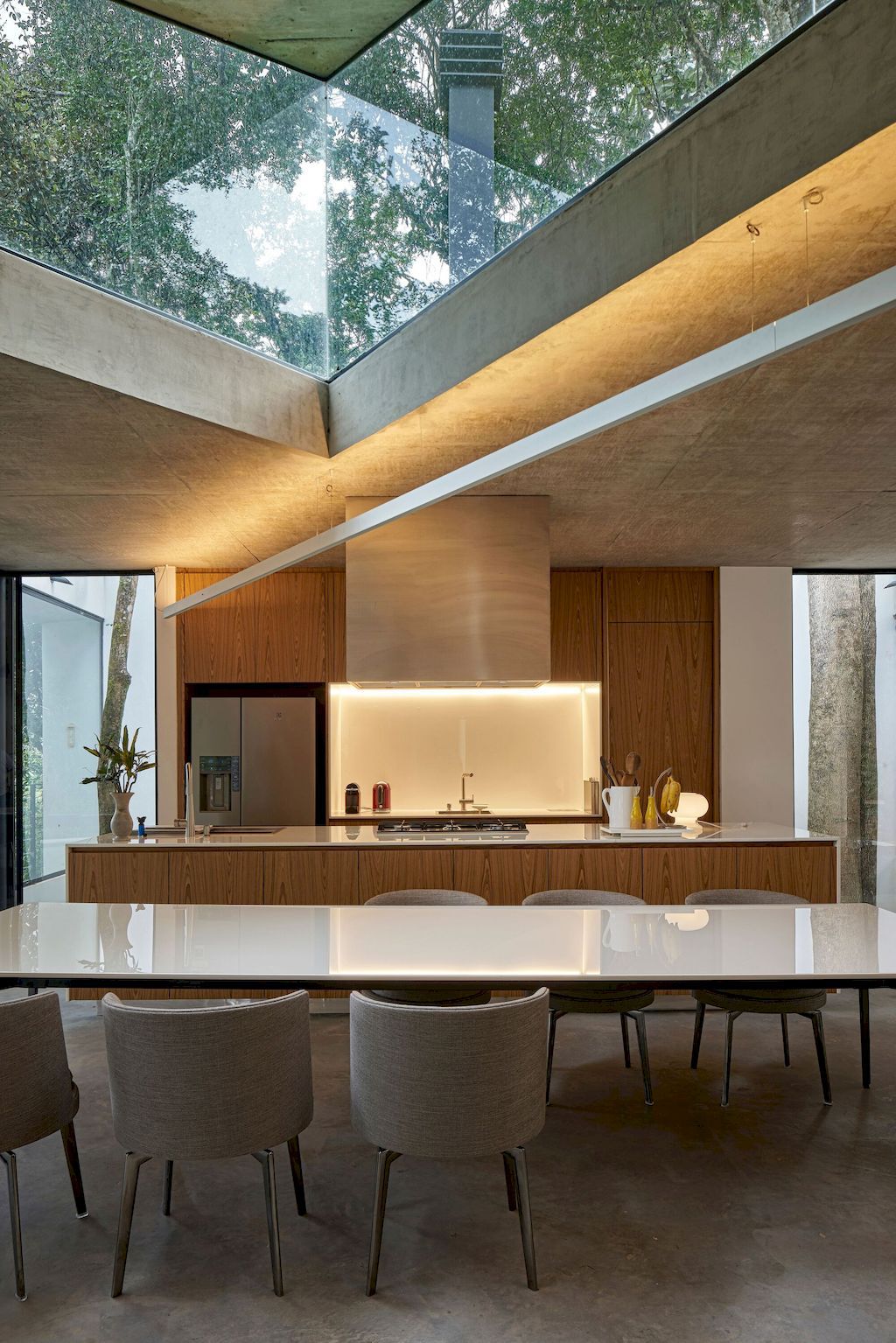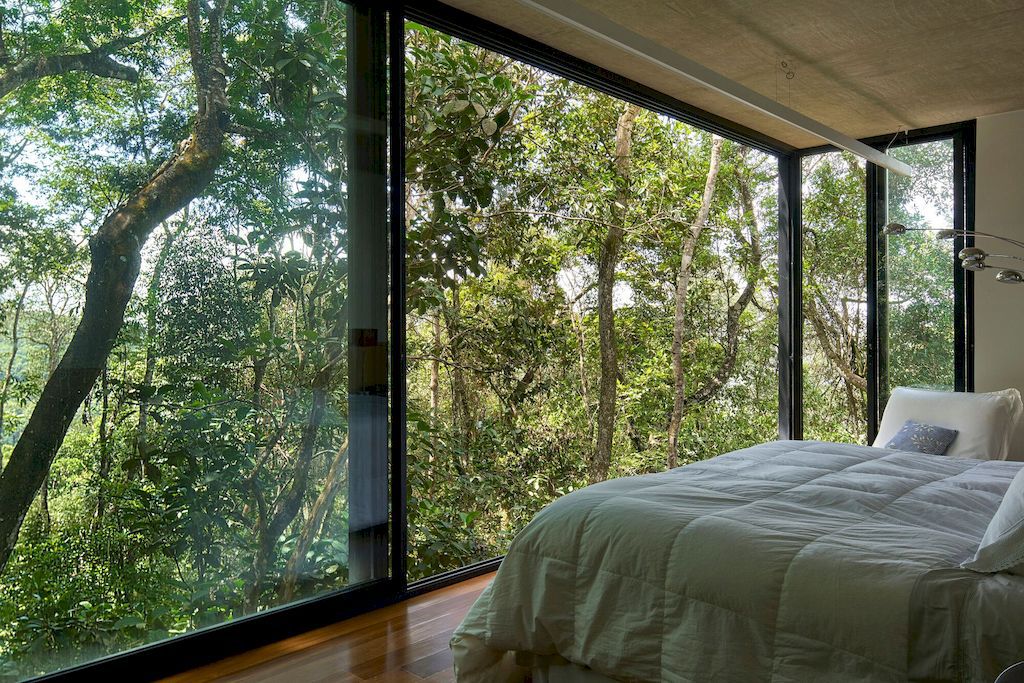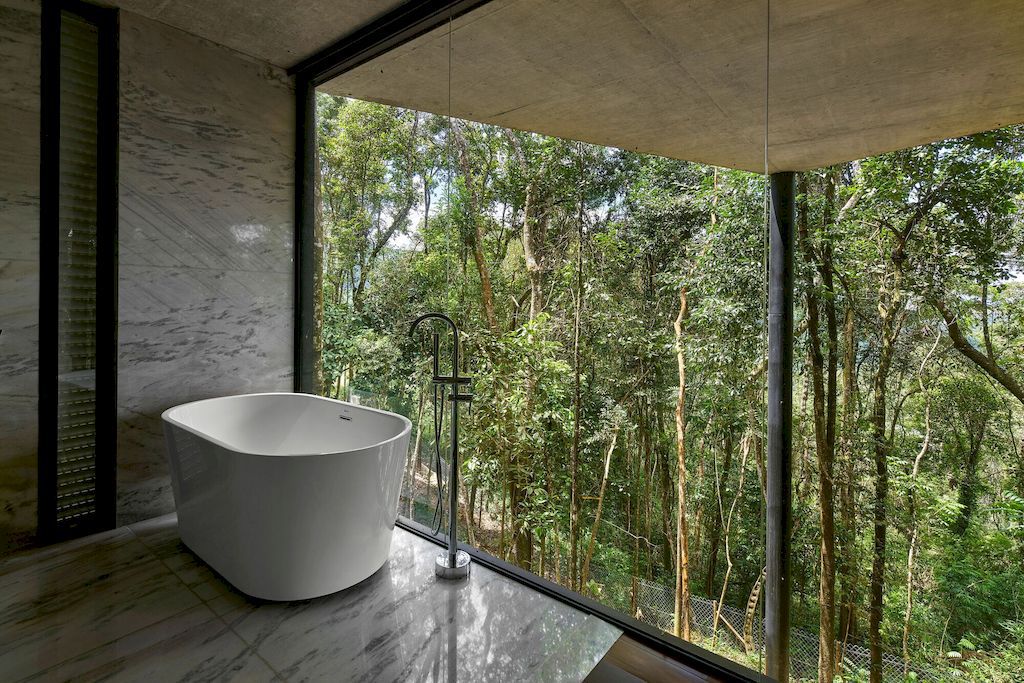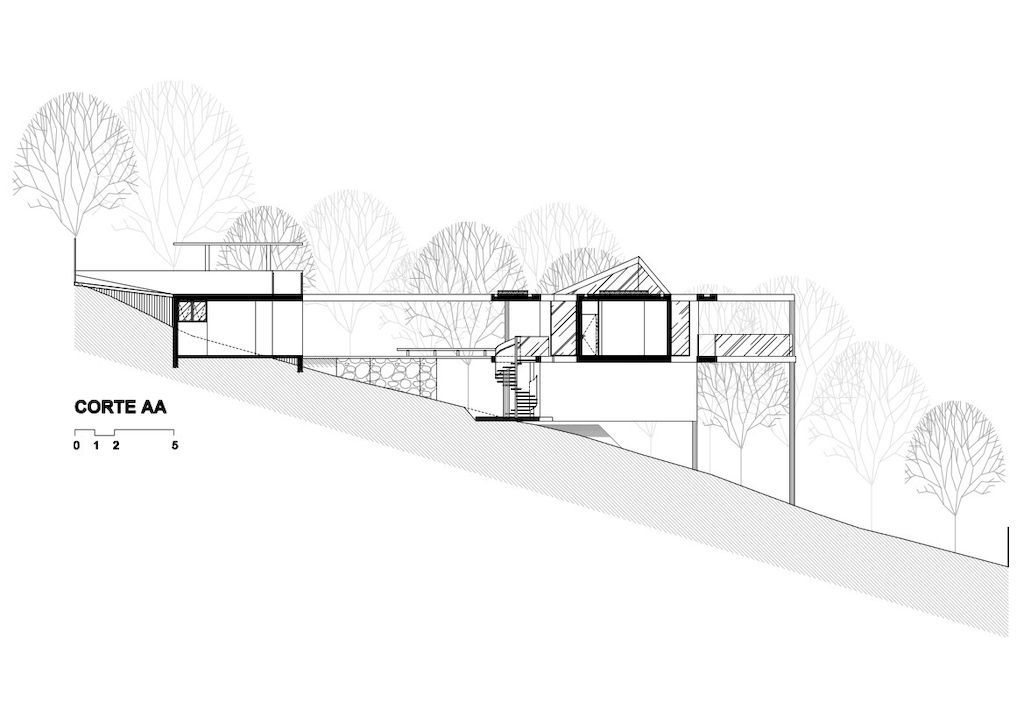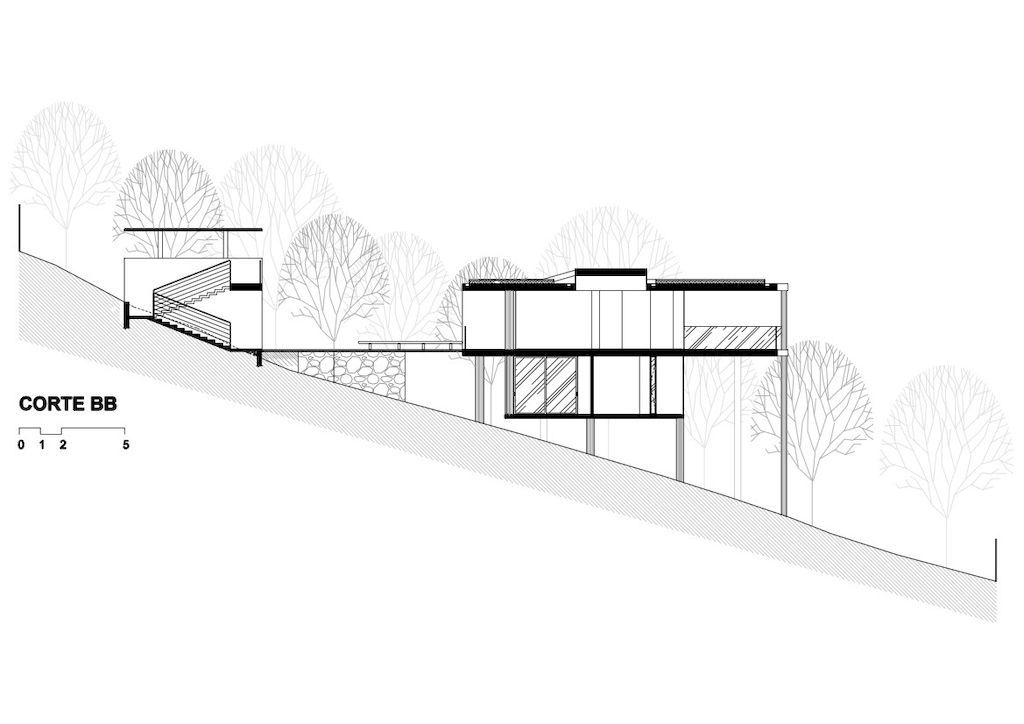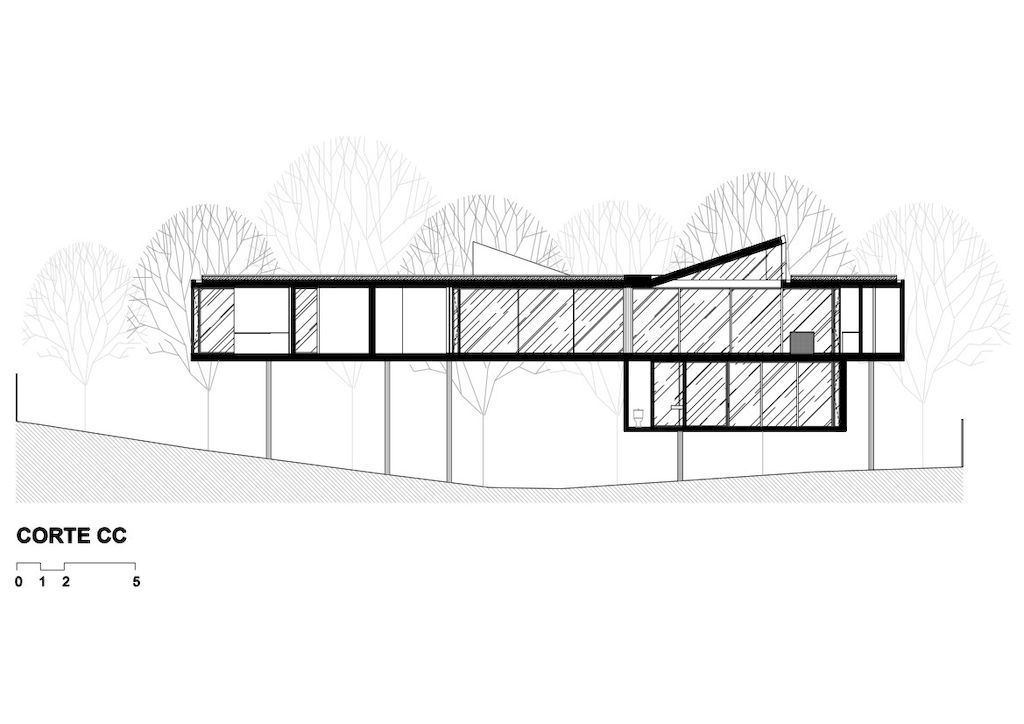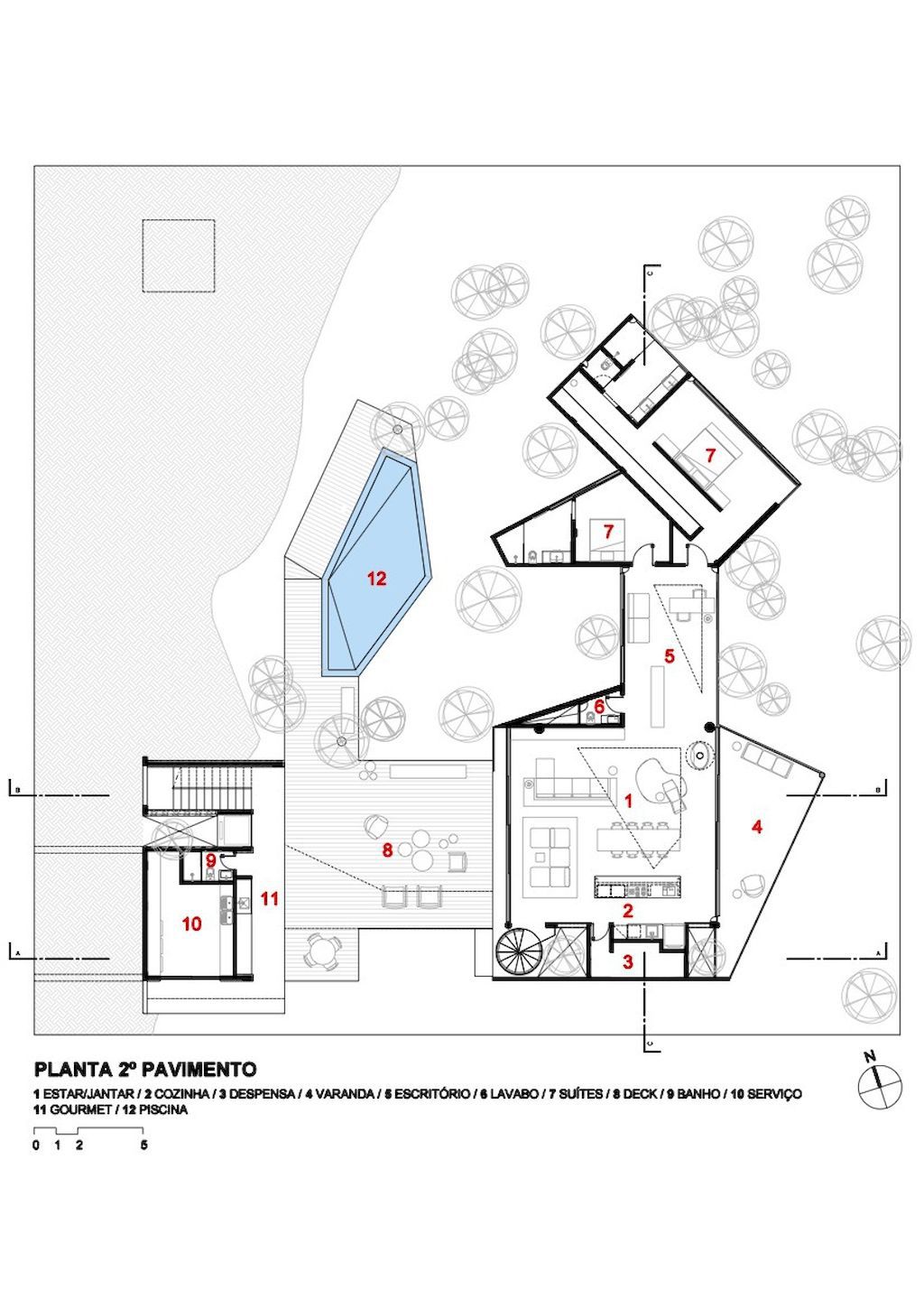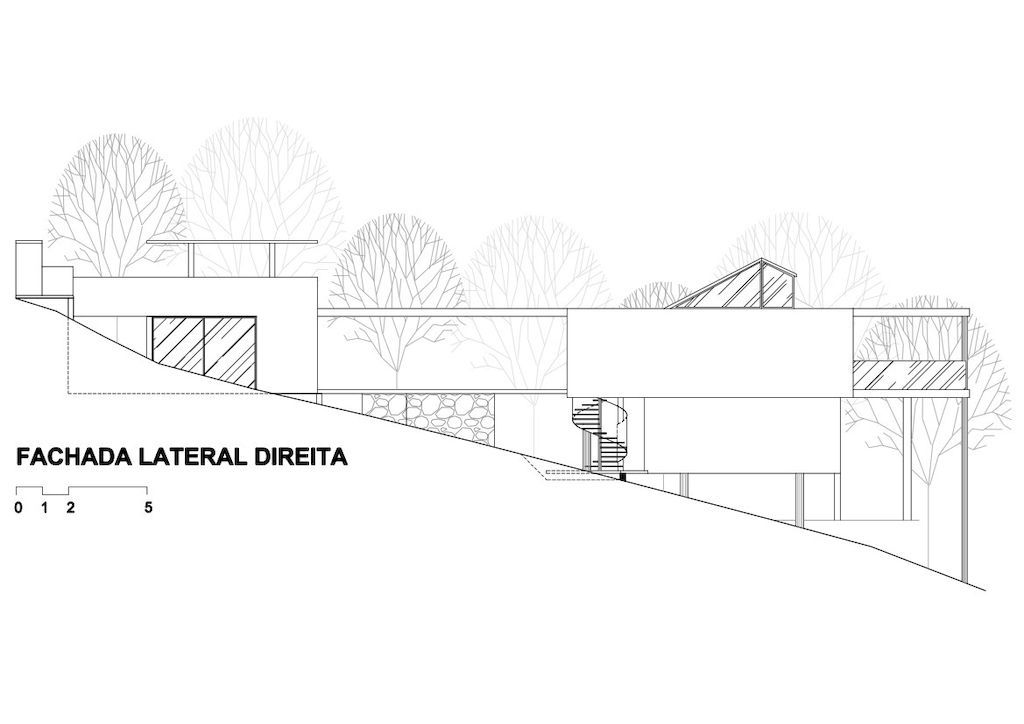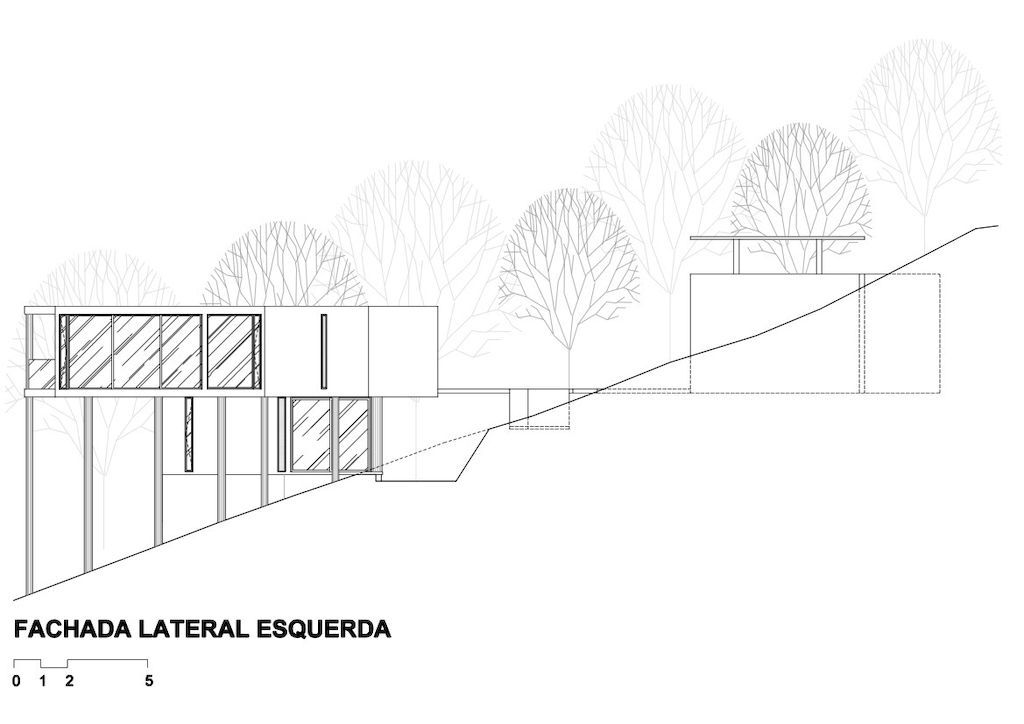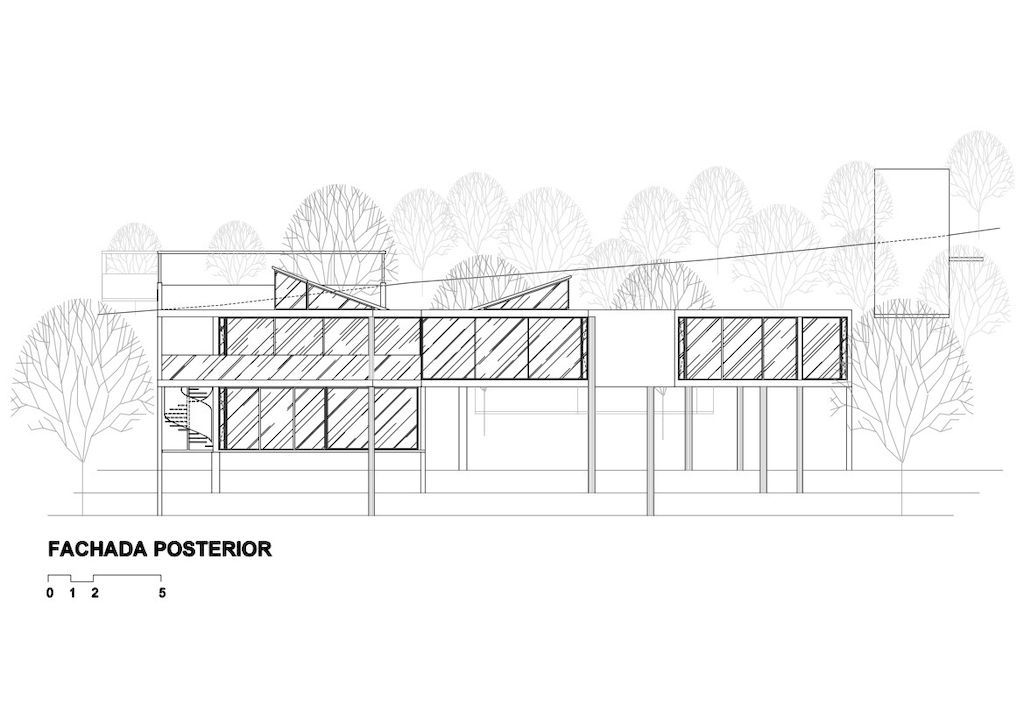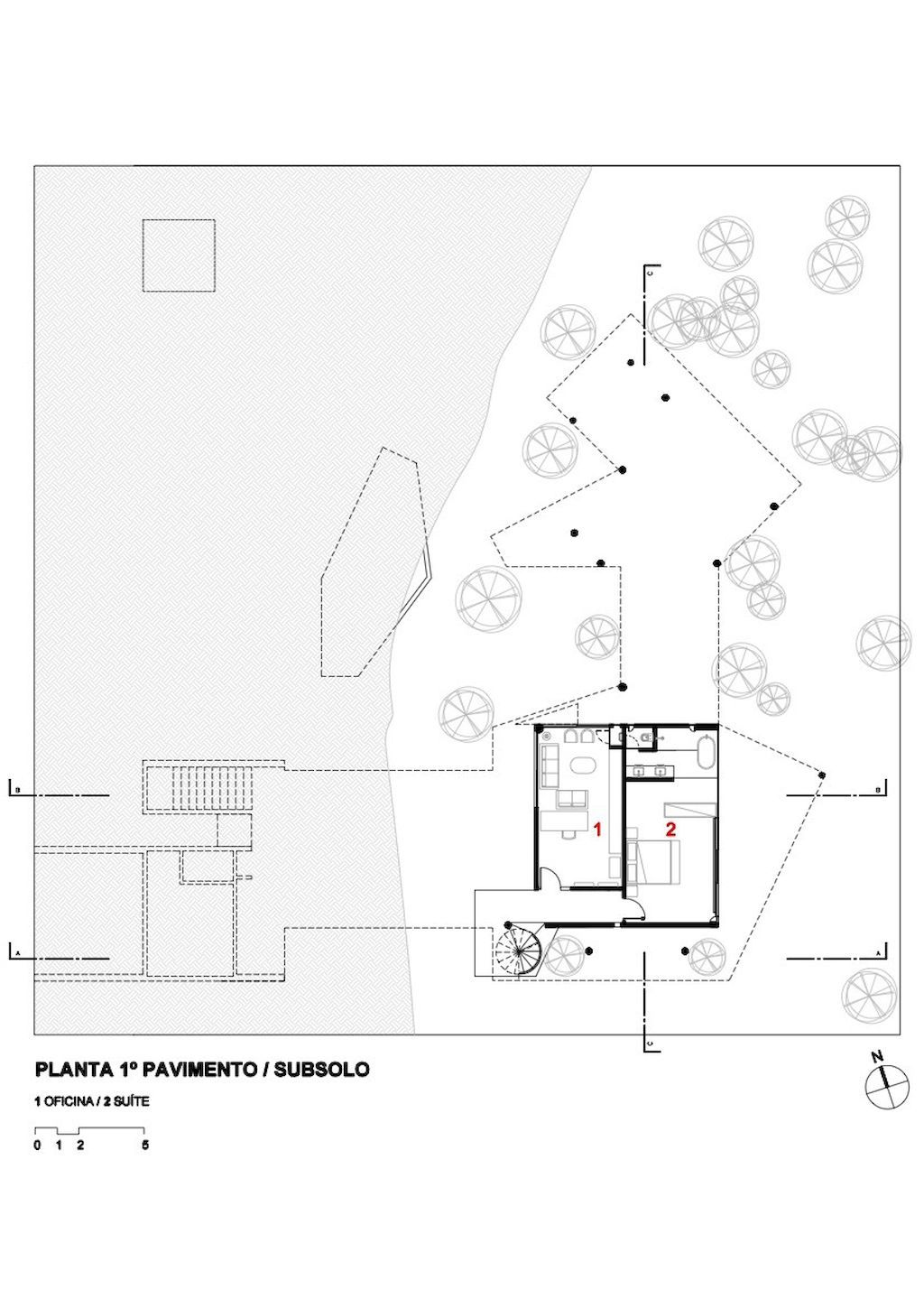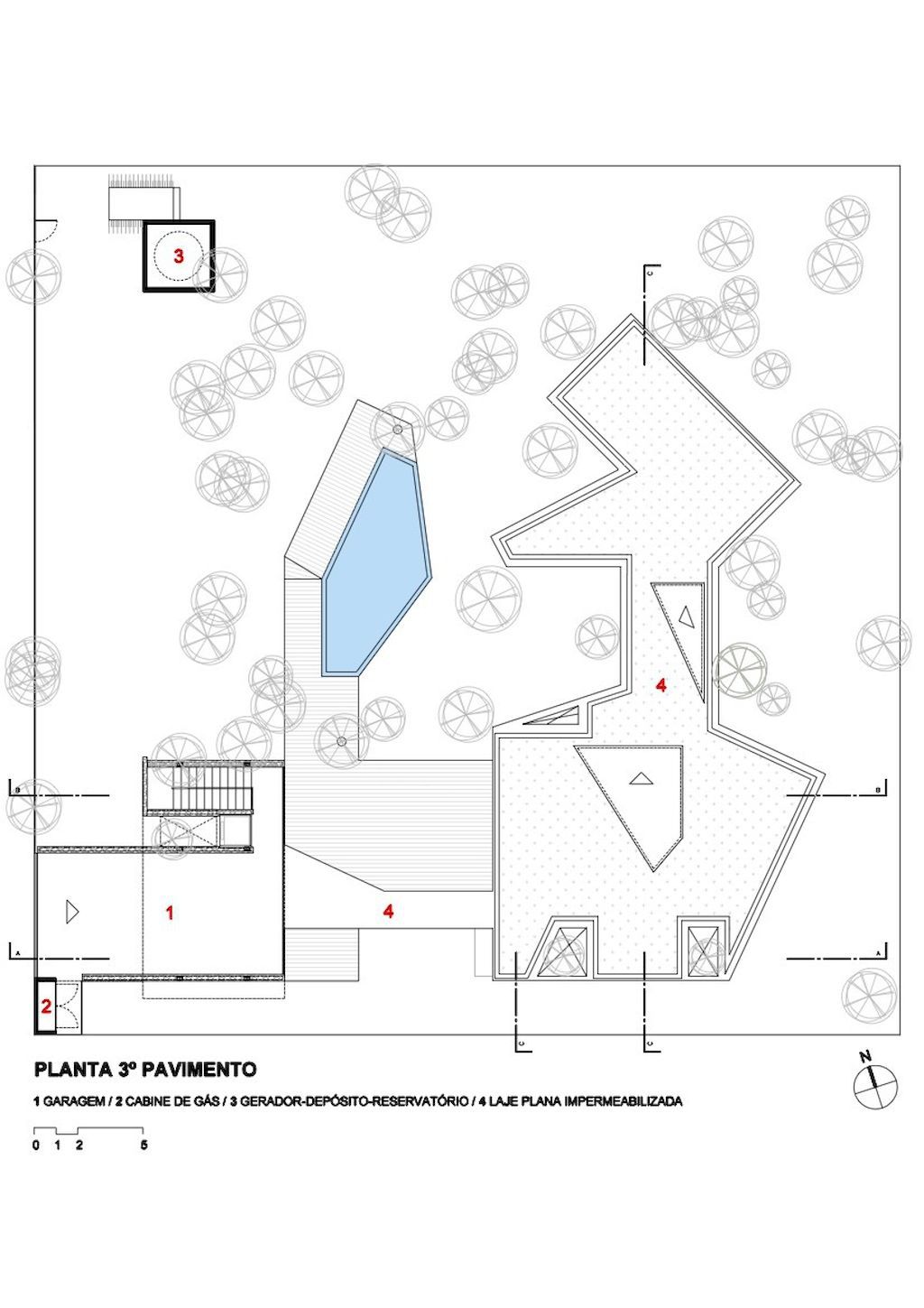 The Açucena House Gallery:
Text by the Architects: A place immersed in lush Atlantic Rainforest nature. A terrain filled with large leafy trees, foliage, shrubs, birds and wild animals. Also, a challenging topography with a steep slope, characteristic of the Nova Lima region in Minas Gerais. This is the place where Casa Açucena is inserted.
Photo credit: Jomar Bragança| Source: Tetro Arquitetura
For more information about this project; please contact the Architecture firm :
– Add: R. Arrudas, 245 – Sala 1 – Santa Lúcia, Belo Horizonte – MG, 30360-300, Brazil
– Tel: +55 31 3297-9419
– Email: [email protected]
More Projects in Brazil here:
---