Architecture Design of EL House
Description About The Project
EL House in Brazil designed by Estudio Centro Arquitetura e Urbanismo, located in located in Curitiba, close to Bosque Alemão, Brazil. The urban lot has 600m², arranged in a rectangular format, with a gap of 6 meters between the street and the back border. The Northern sun faces the front of the terrain, almost perpendicularly. Thus, the implantation of two blocks with clear functional zonification. A social area and an intimate area connected by a circulation axis – provided a series of virtues to the project, such as the creation of an internal patio that gives visual legibility to the space, creates internal landscapes and different views, contemplated from the main rooms of the house.
On the other hand, the house accommodates itself to the topography. So that the first block, formed by the living room and the kitchen, area raised from the ground and located over the garage and the service area. Also, the circulation axis follows gives access to the block of the intimate rooms. It formed by three floors that separate the guest room, the children's bedrooms and bathroom, and the couple's suite.
Furthermore, the arrangement of this house in parallel blocks allowed all long – stay rooms to face the Northern sun. The living room and kitchen, integrated, are extended to the barbecue, a partially covered space that faces the inner courtyard. Also, the circulation axis, aligned with the flights of stairs that access the rooms, is wide enough to be suitable as a space for permanence and reading.
The Architecture Design Project Information:
Project Name: EL House
Location: Curitiba, Brazil
Project Year: 2017
Area: 590 m²
Designed by: Estúdio Centro Arquitetura e Urbanismo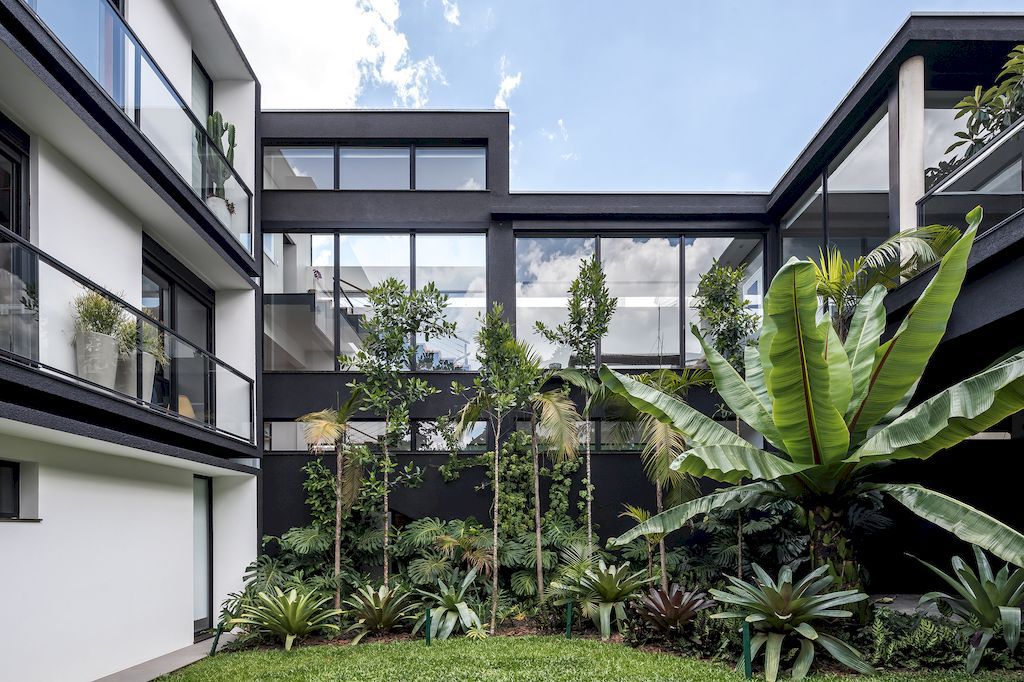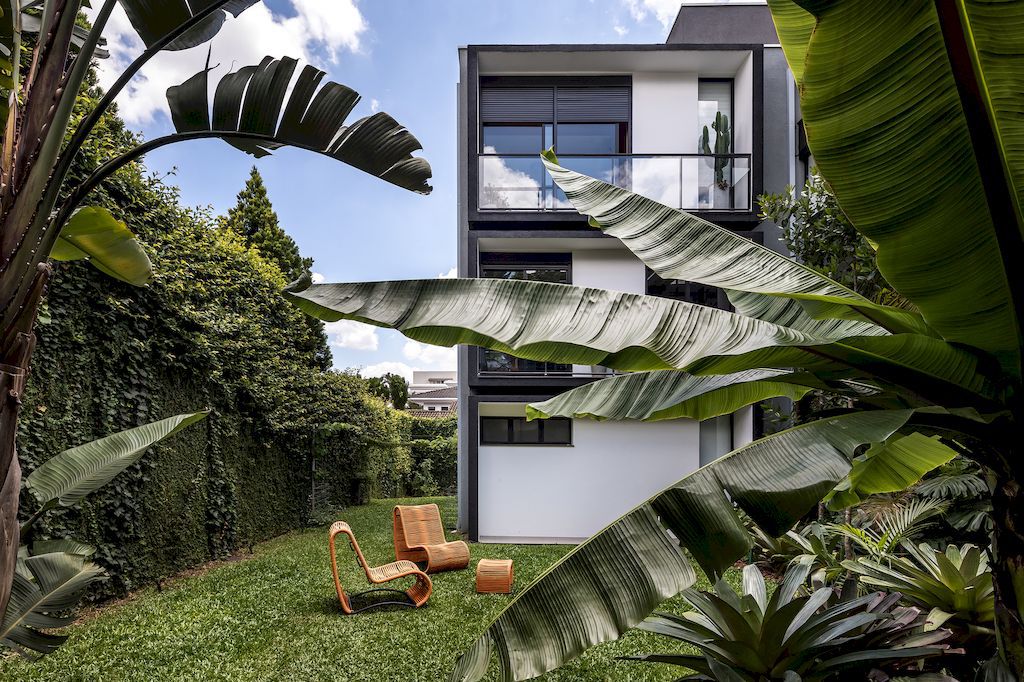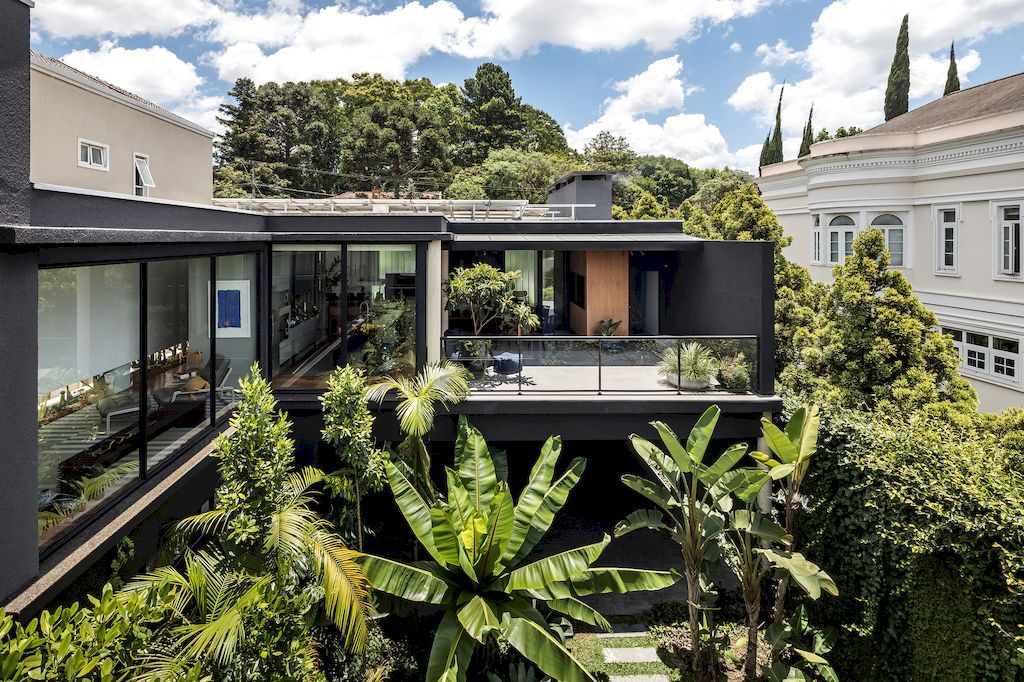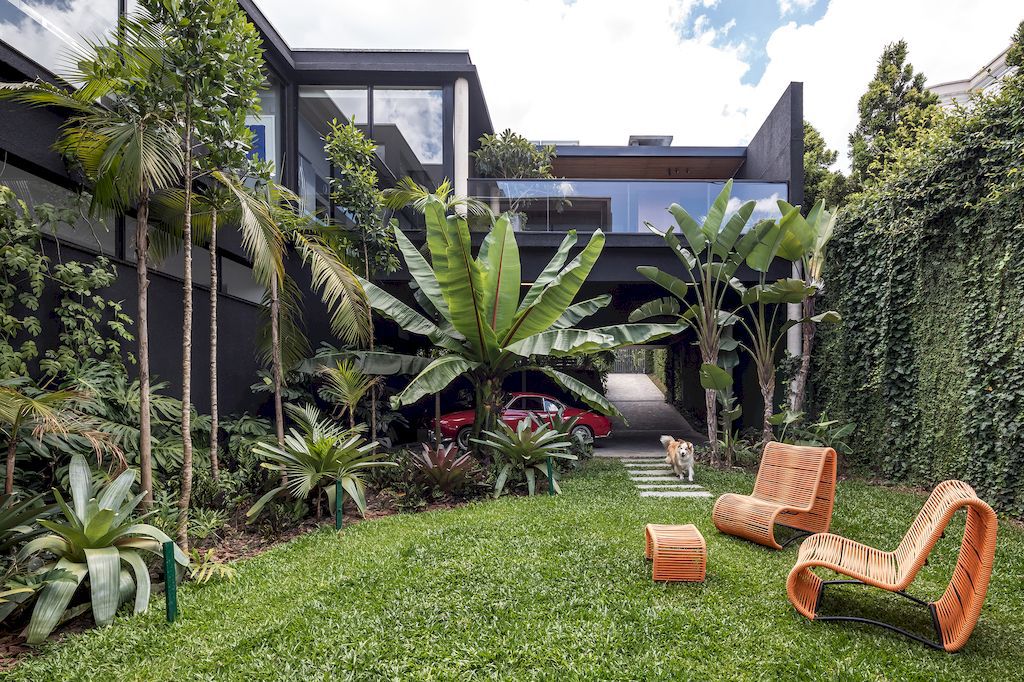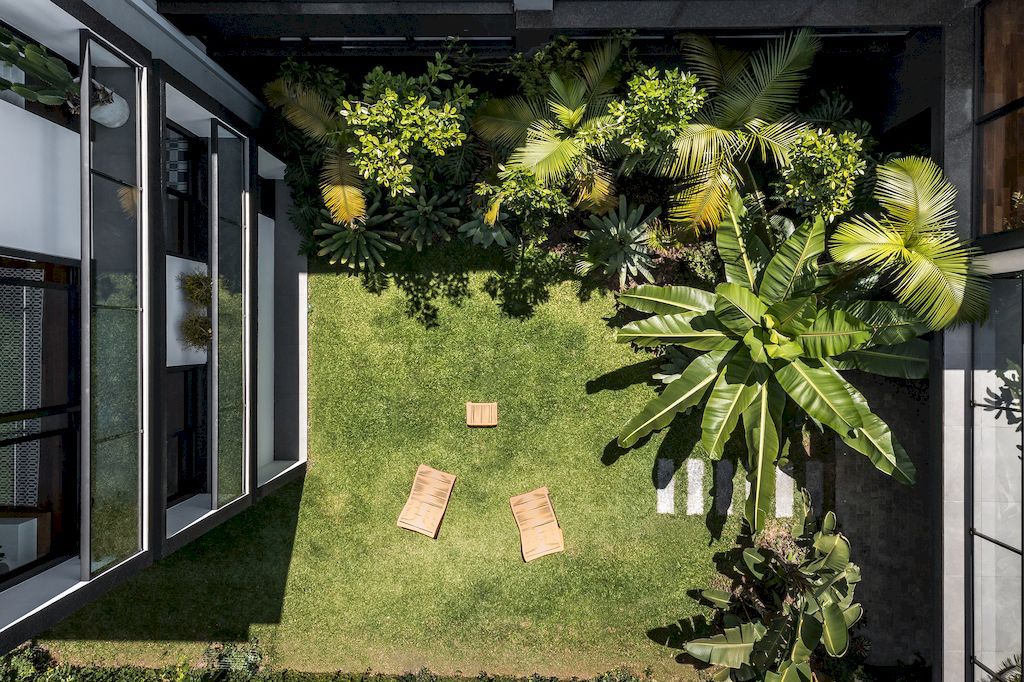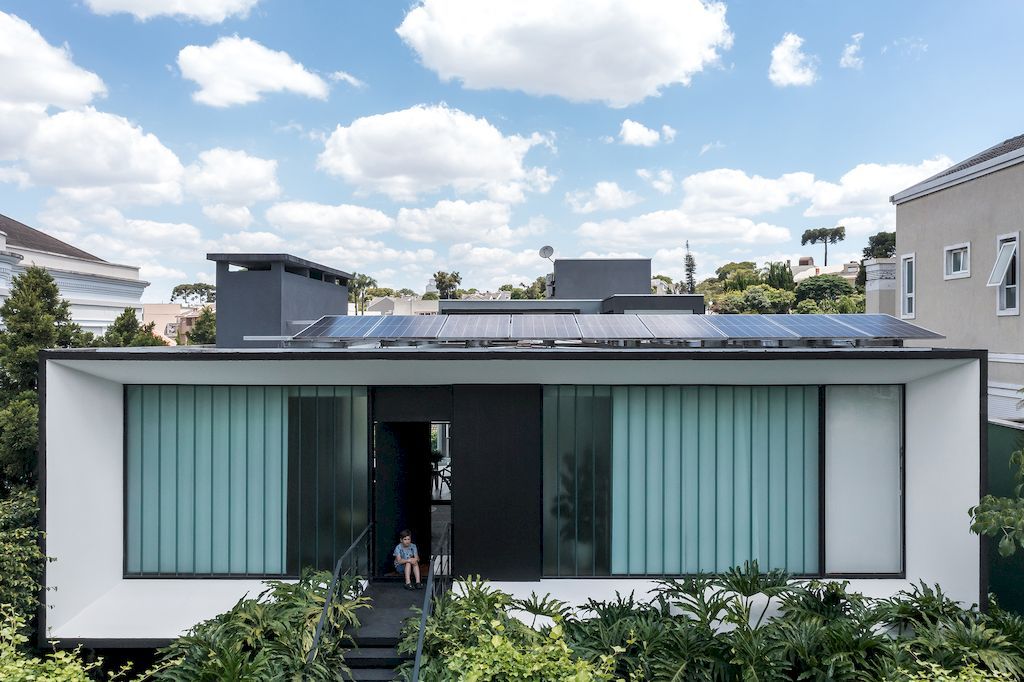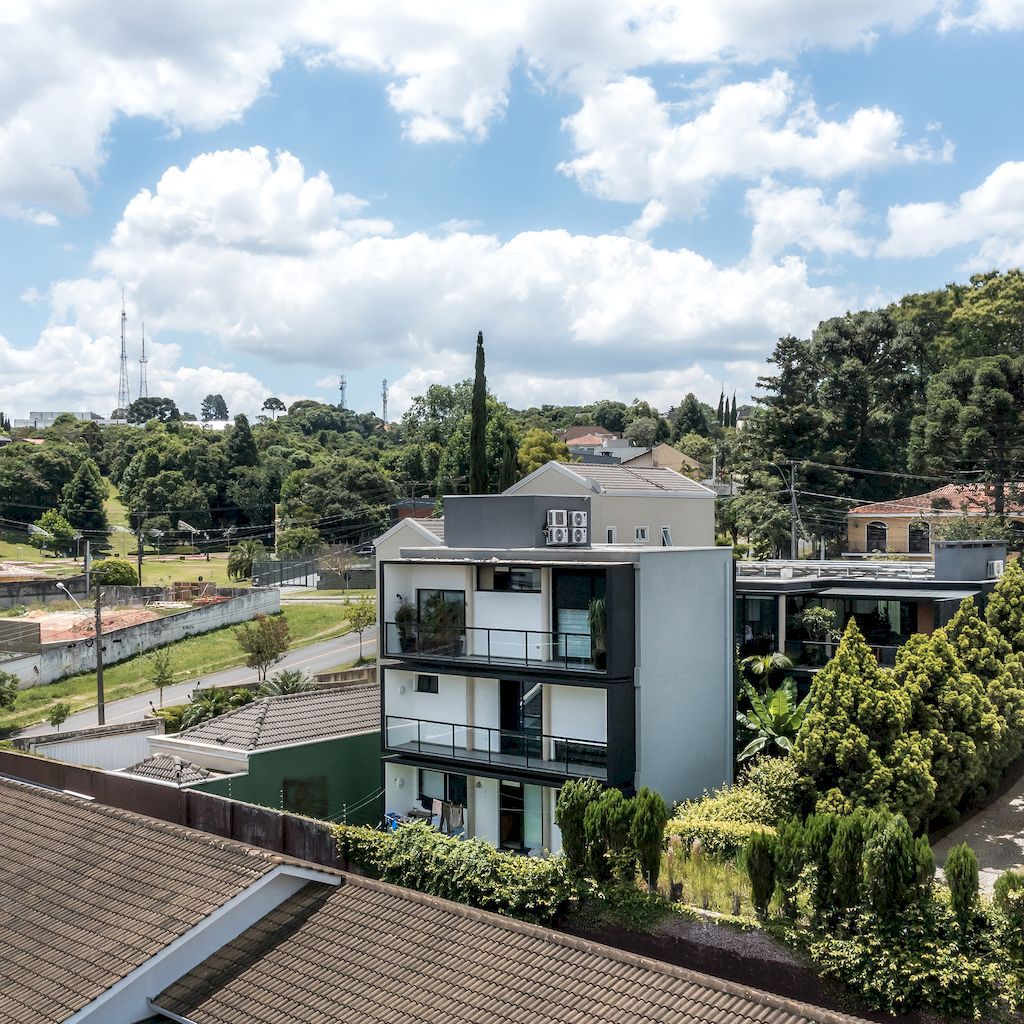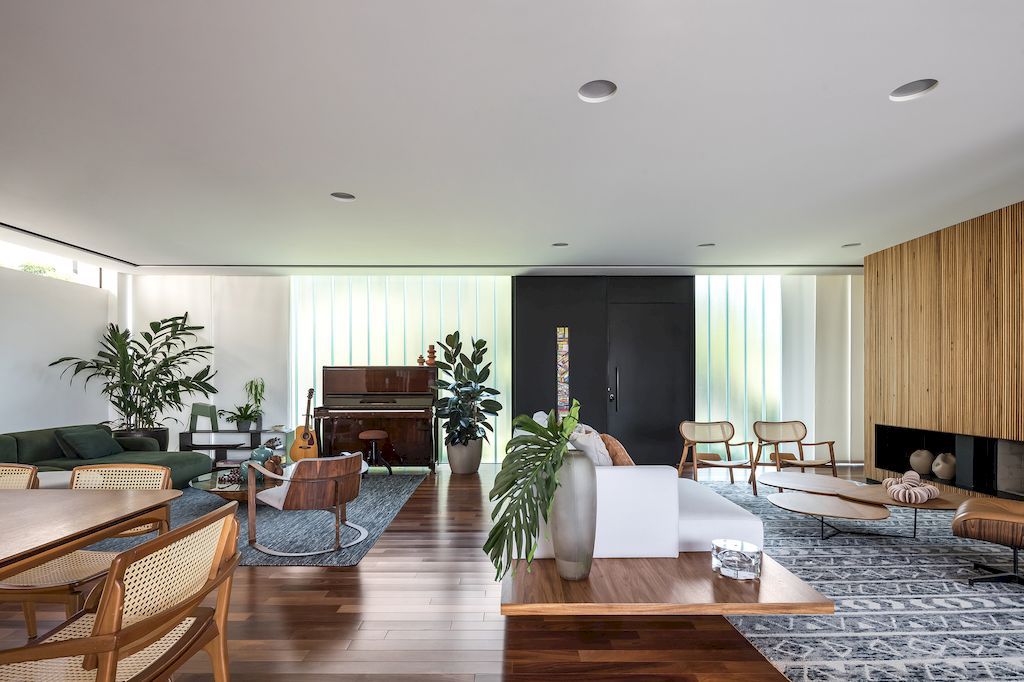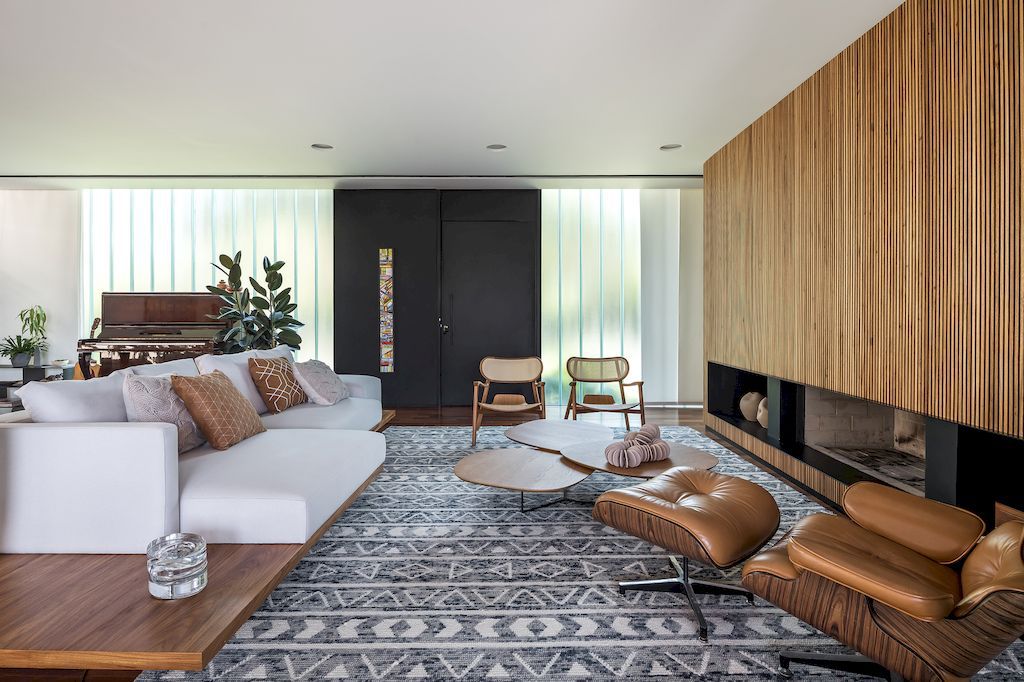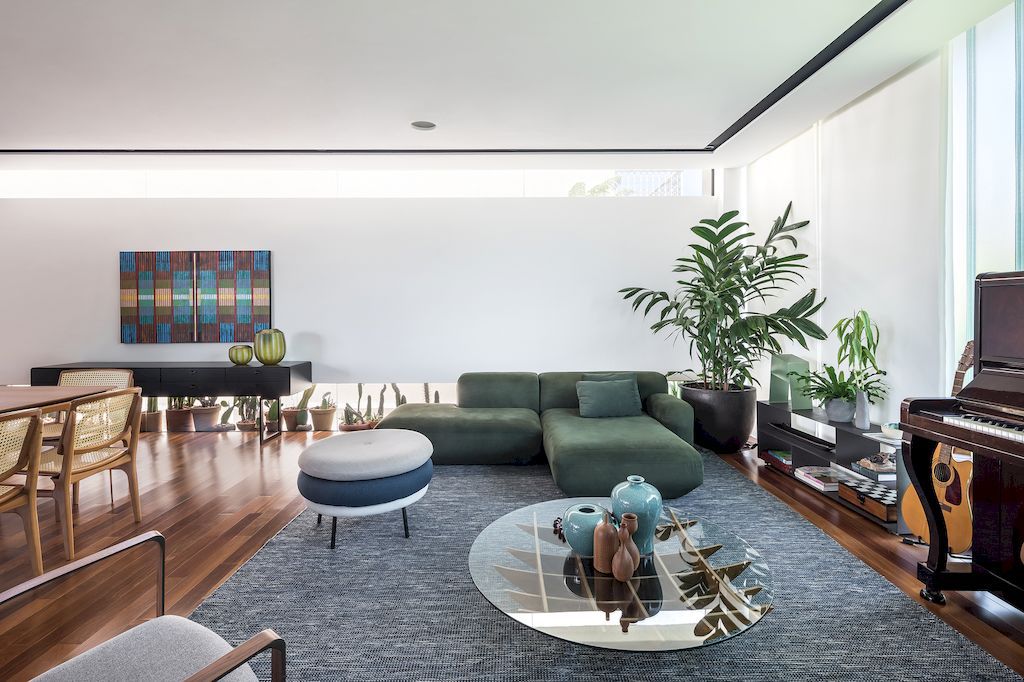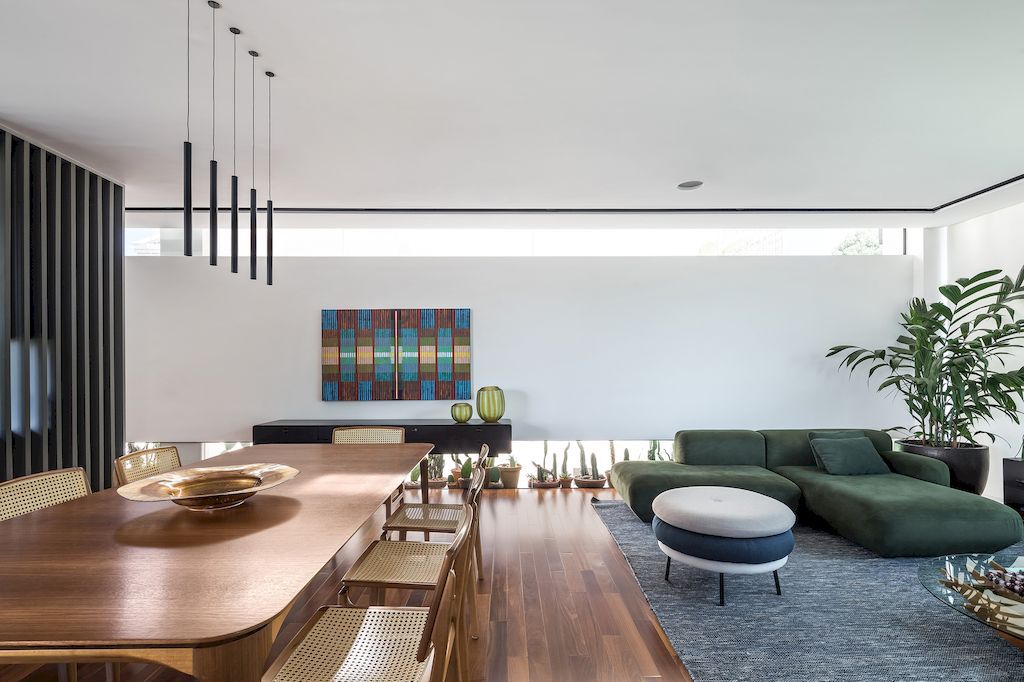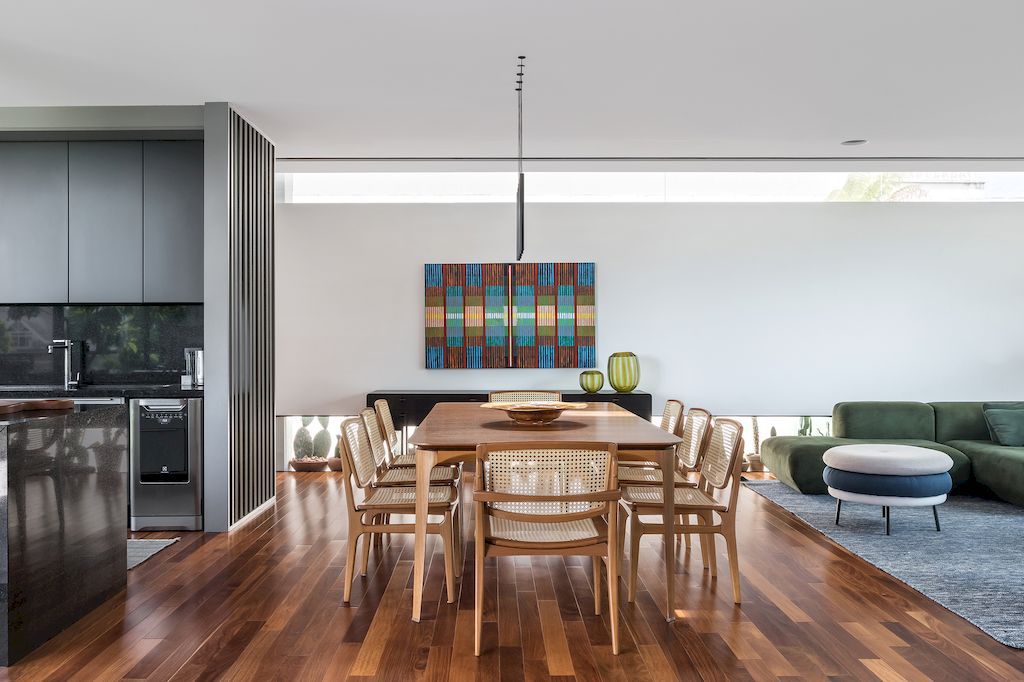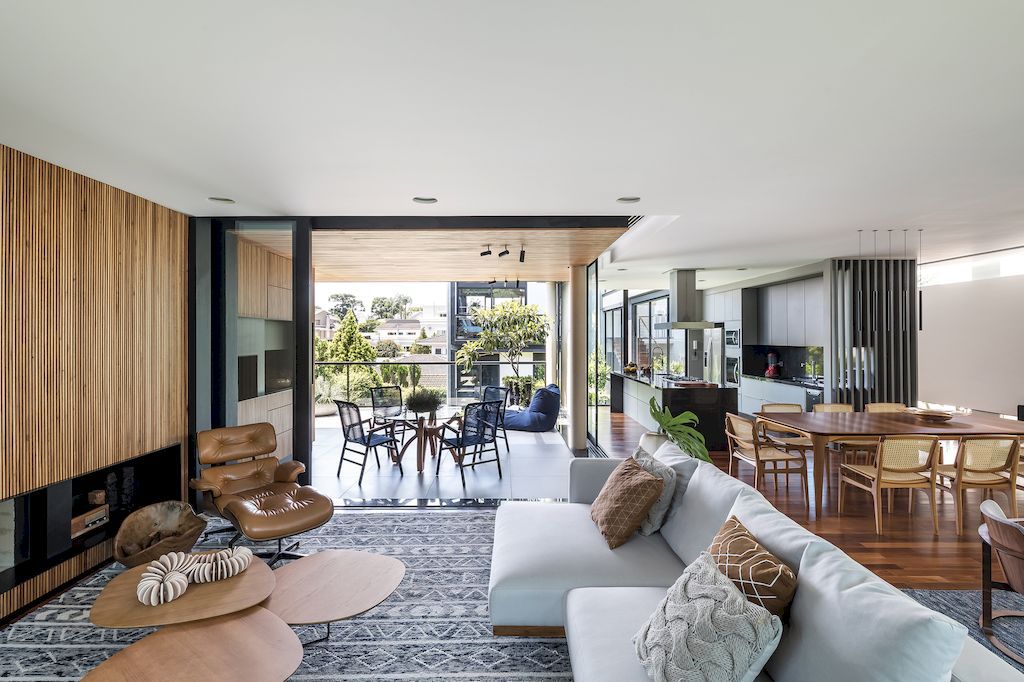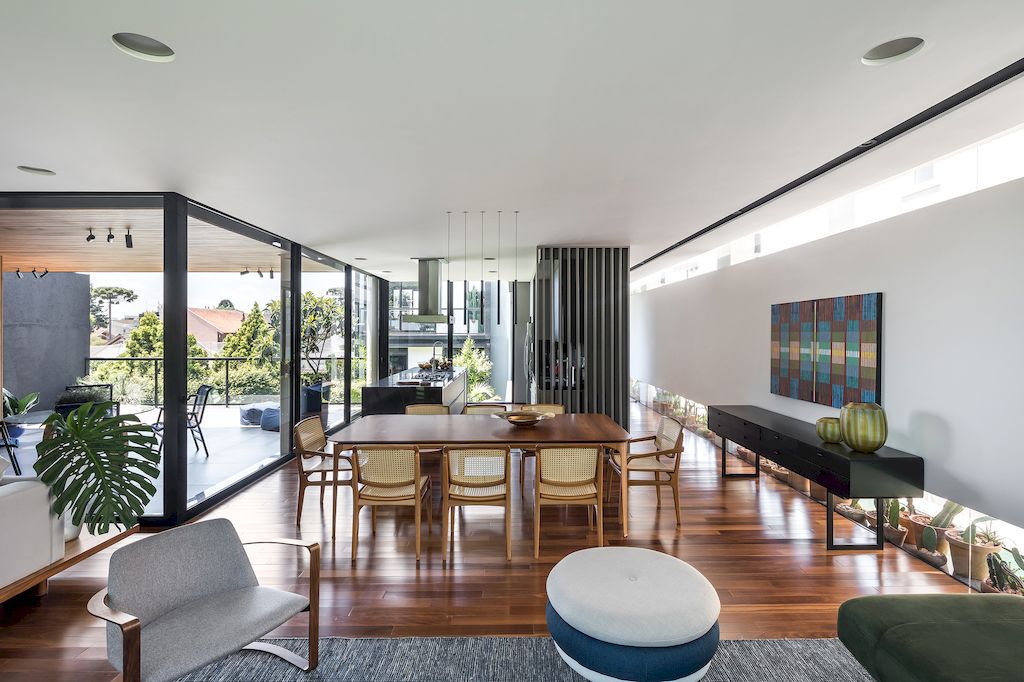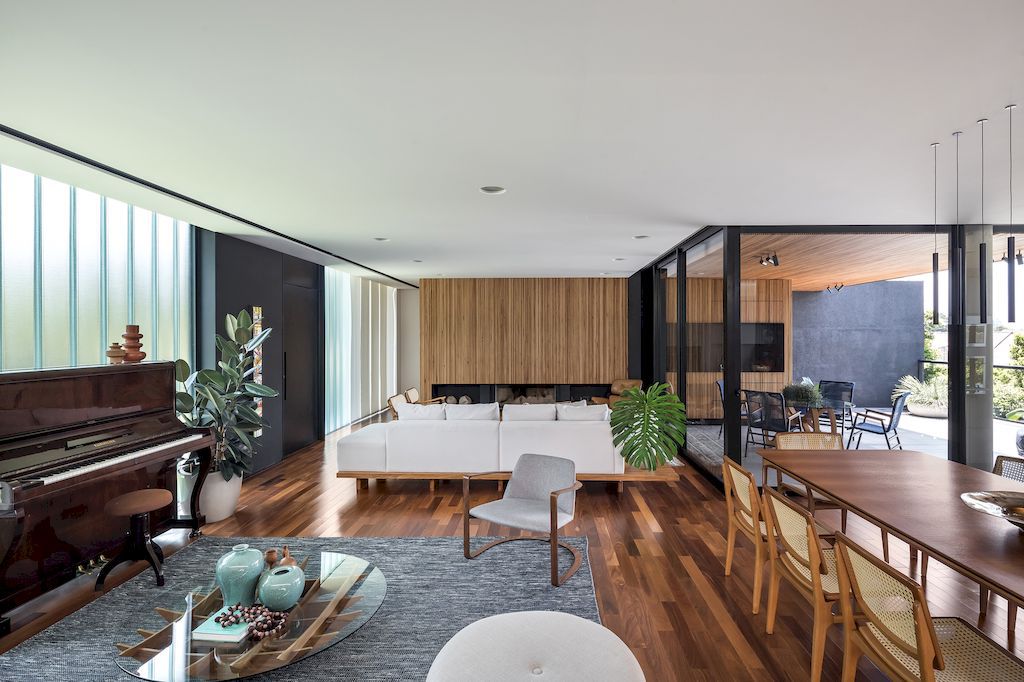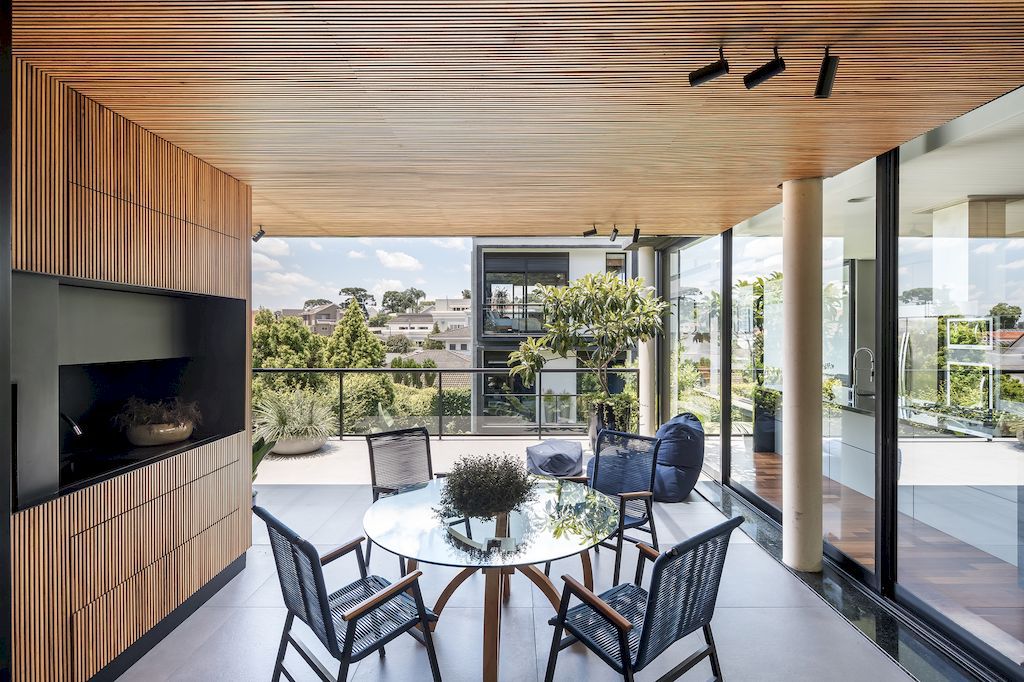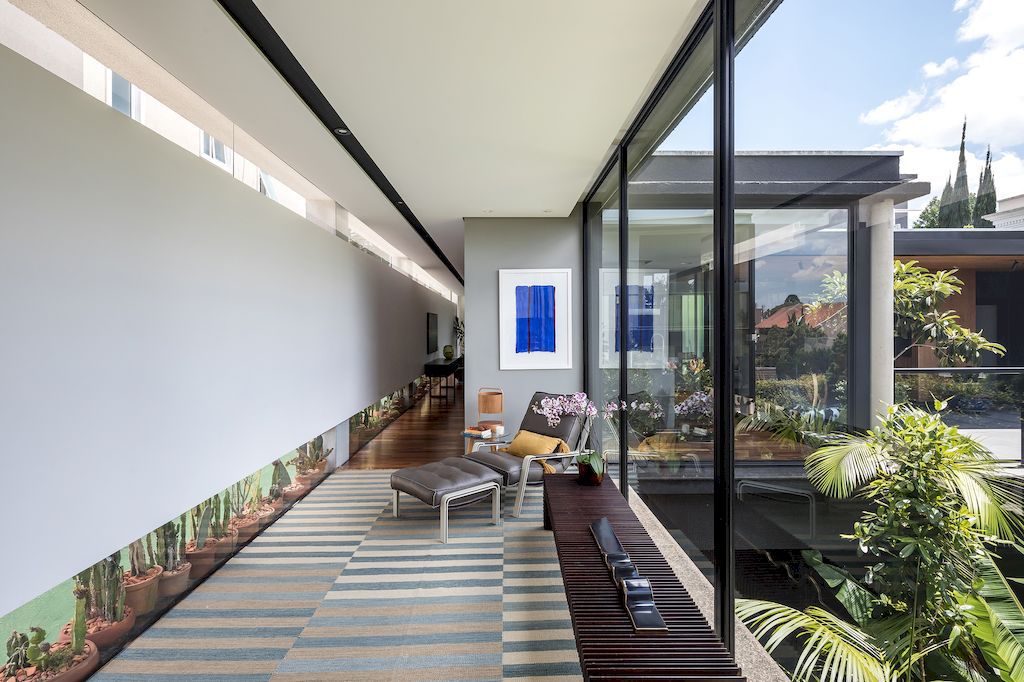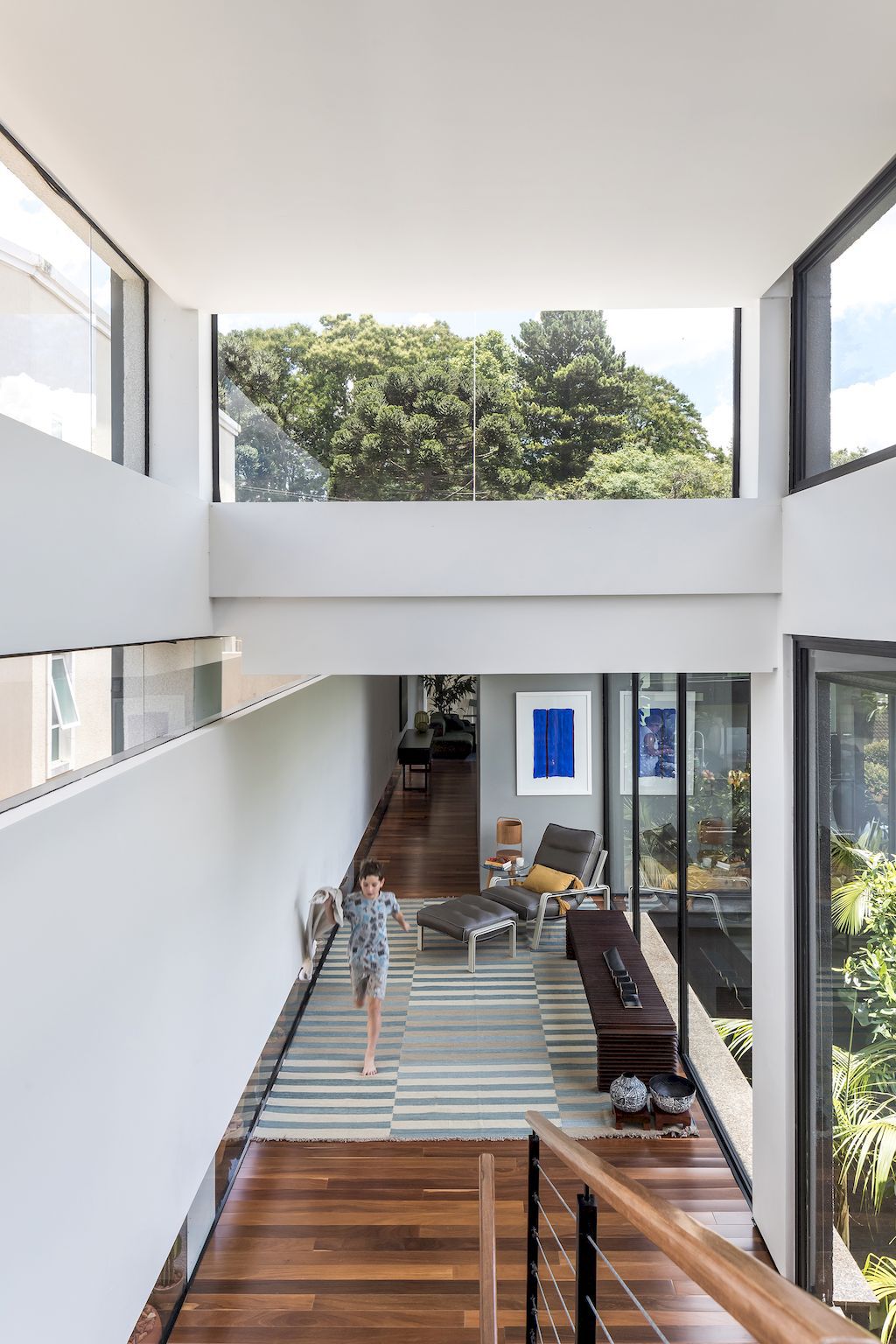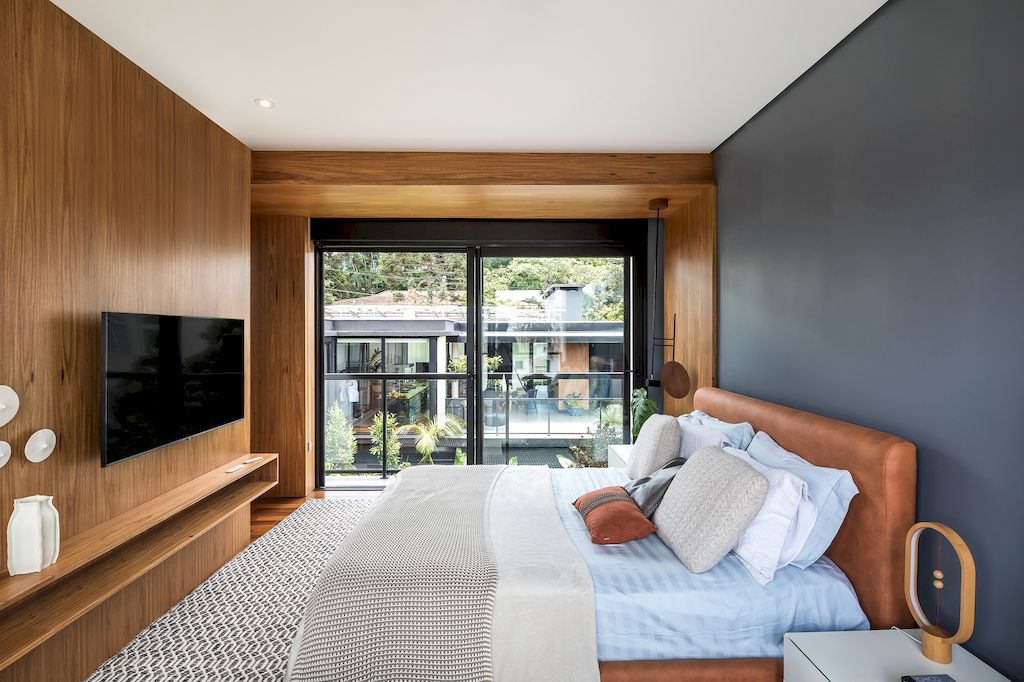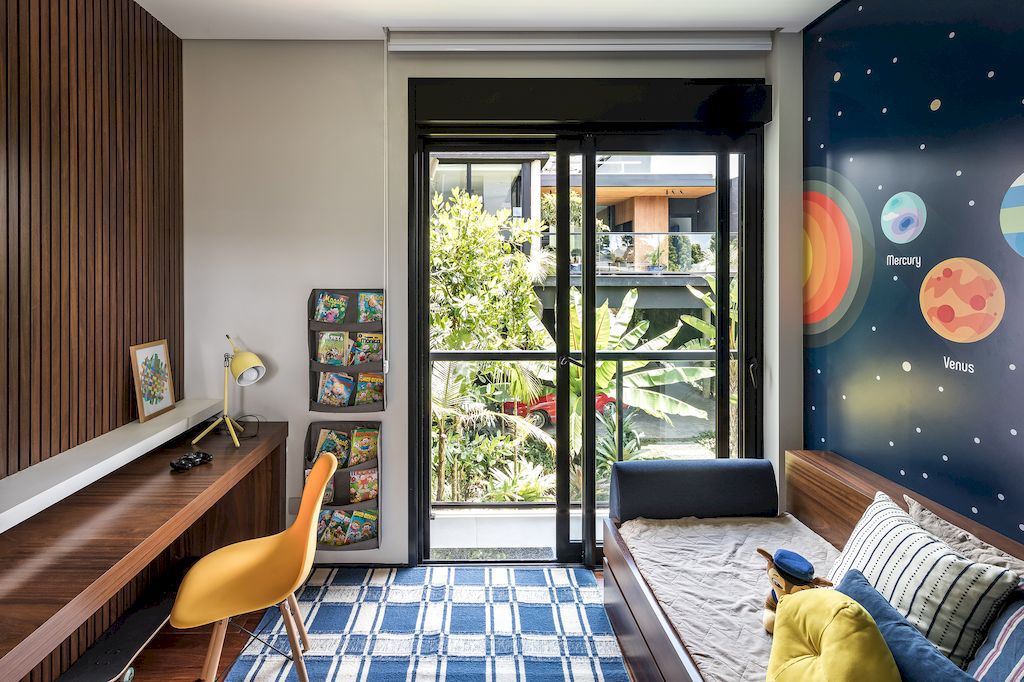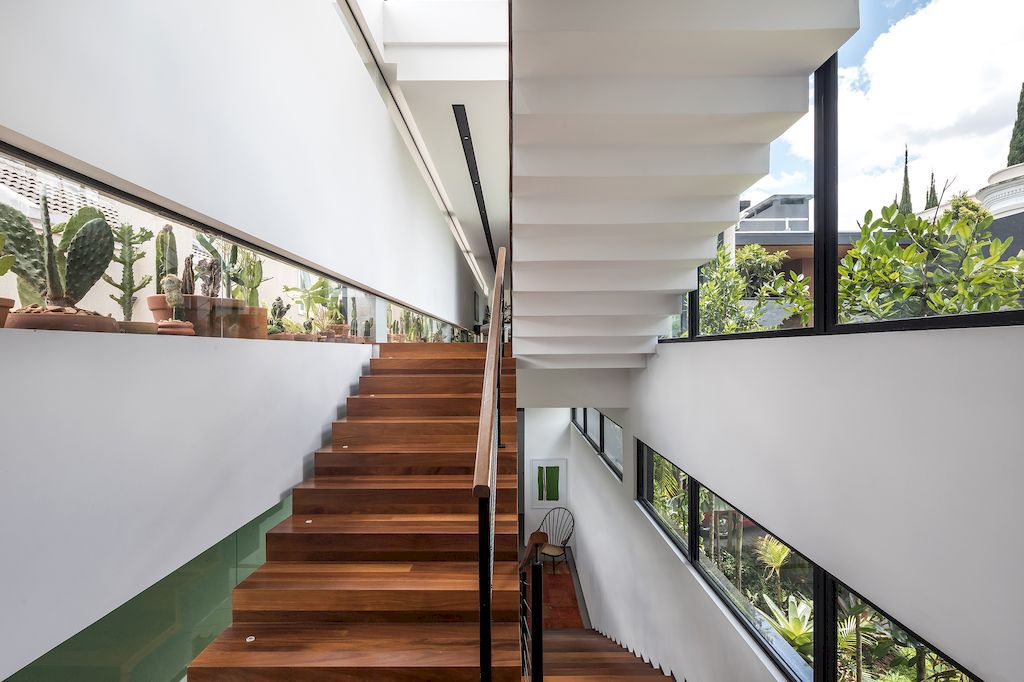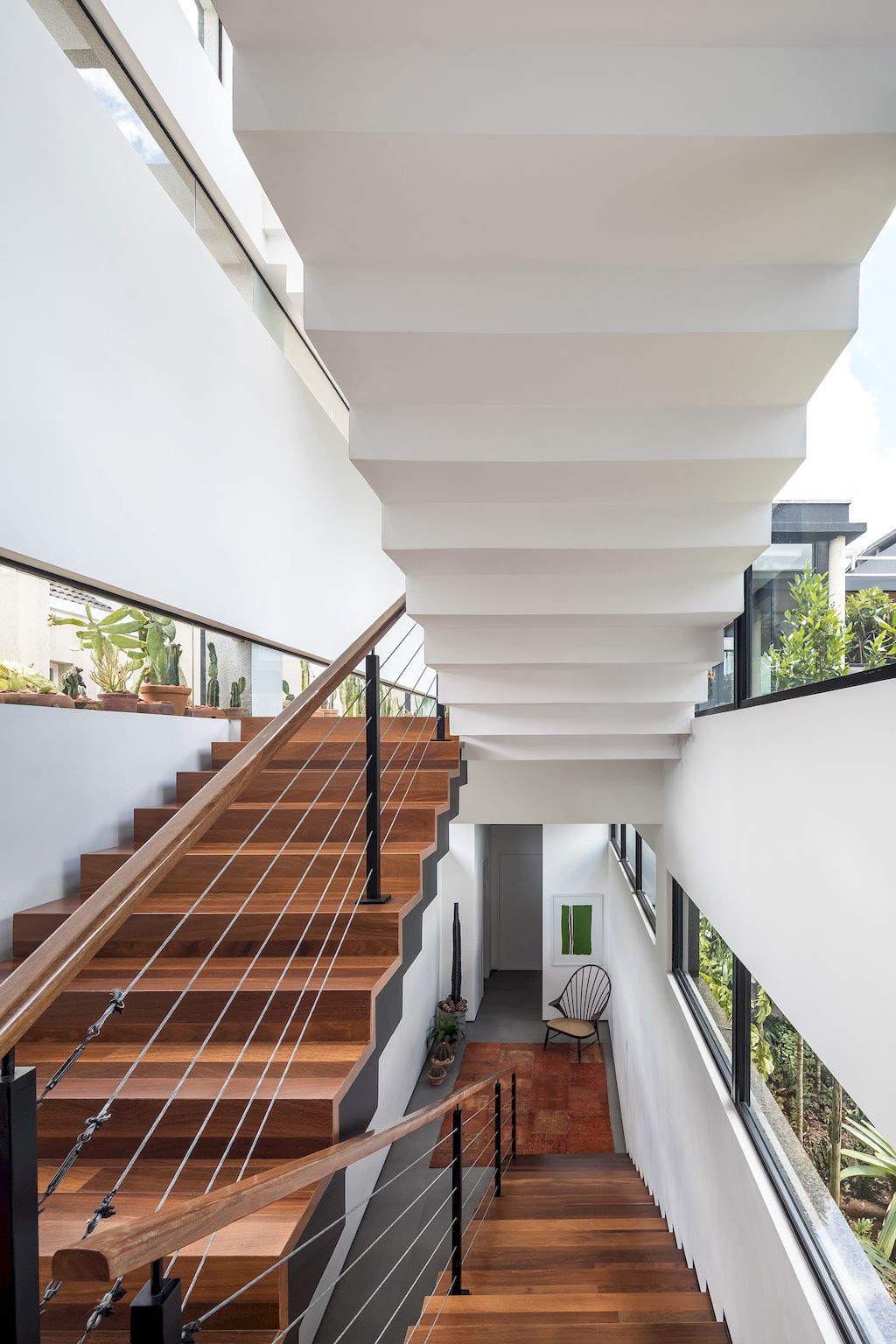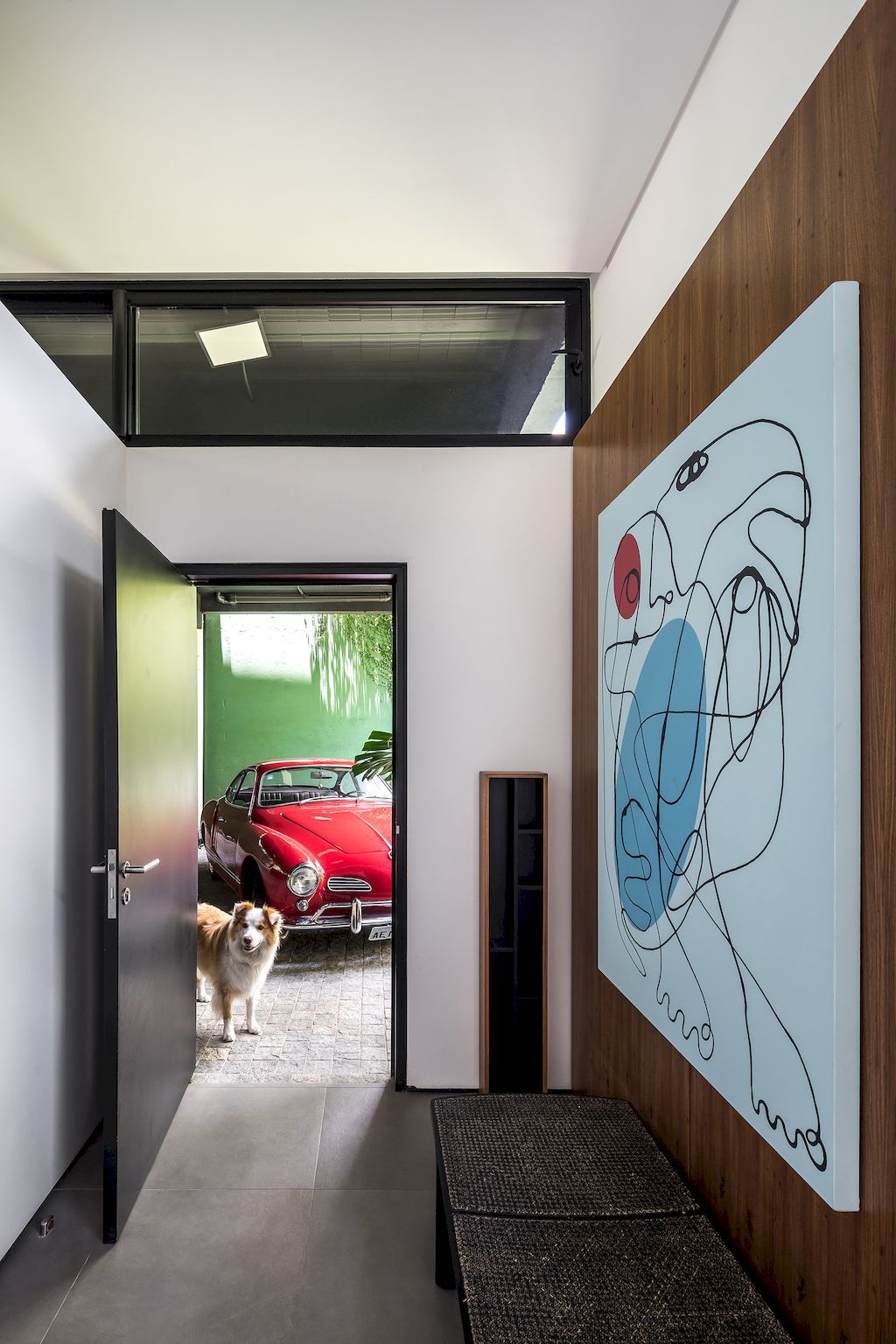 The EL House Gallery:
Text by the Architects: Casa EL is located in Curitiba, close to Bosque Alemão, in a region with relatively rugged topography. It is a home for a family composed of a couple with their two children and that, eventually, hosts their parents, who live in another city. The architectural design concept was guided both by the intention of creating different spaces suitable for coexistence and by the conditions of the terrain.
Photo credit: Eduardo Macarios | Source: TBC
For more information about this project; please contact the Architecture firm :
– Add: Travessa Nestor de Castro, 247 Sala 09 Andar 01 Cond da Gloria Ed CENTRO CURITIBA – PR 80020-120
– Tel: (41) 3352-0955
– Email: [email protected]
More Projects in Brazil here:
---