Architecture Design of Auta House
Description About The Project
Auta House designed by Meius Arquitetura, for the flexibility of uses, being possible for its use as a residence or as the headquarters of a company. On the outside front of the building is the garage with spaces for 2 vehicles. Besides, the first floor consists of two halls, connected by a wide circulation, which opens onto the main patio. In this house, the main patio works as an integrating element of the entire house, allows the entry of natural light and the visual connection between the environments. Also, the openings proposed in the front facade also enhance the lighting of the house as well as the contact between the interior and the exterior.
The front hall, where the toilet located, connected to the garden/ garage through a frame made of carbon steel, which, in addition to pivoting, runs on a rail, enhancing the integration between the spaces. The backroom integrated into the house's kitchen. Both also connect to the patio. Through the kitchen, one has access to the secondary patio, where the service area was proposed. Besides, the second floor is occupied by a large room, reversible to a third bedroom through its closure, and 2 other bedrooms/ rooms lit through the proposed void. The floor has 2 bathrooms, one of which is integrated into the bedroom/ backroom, which is lit by the smaller void.
The Architecture Design Project Information: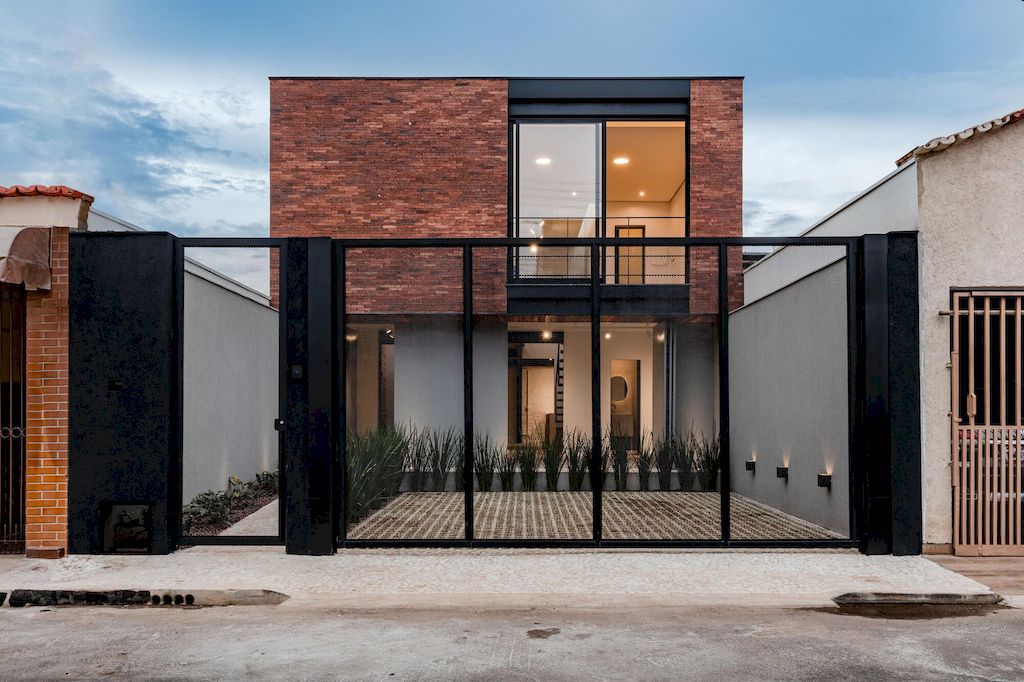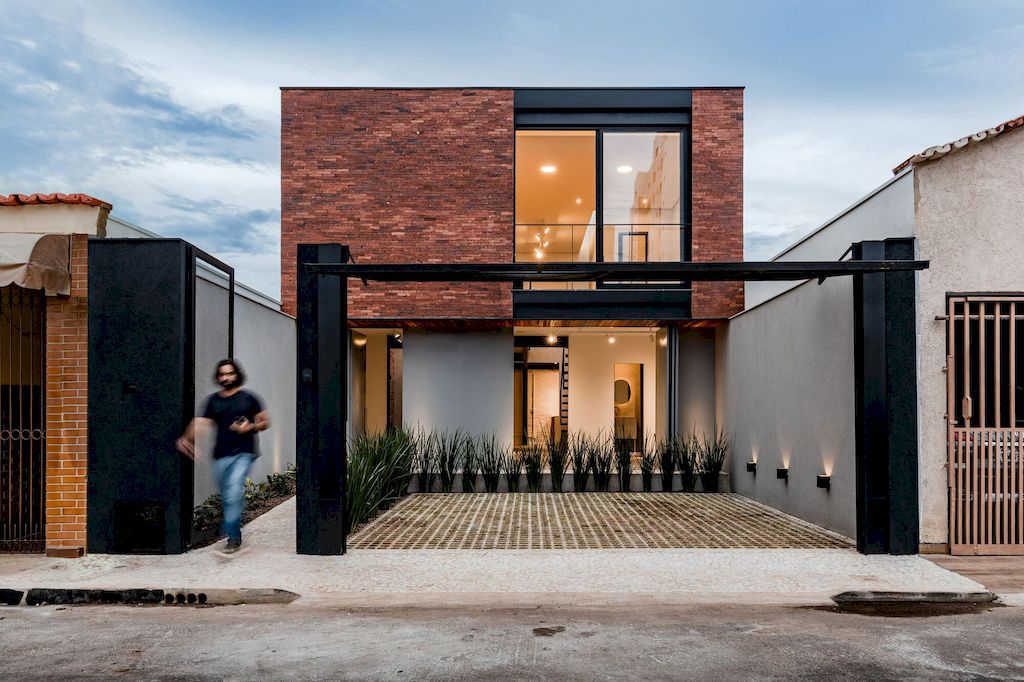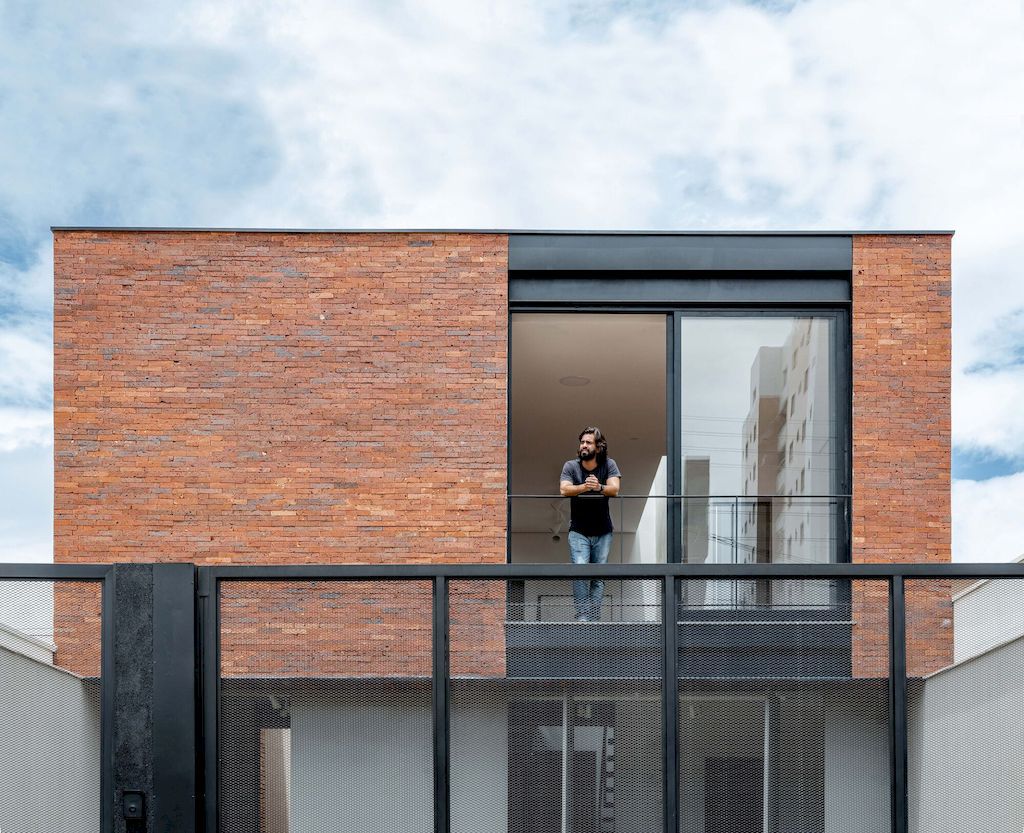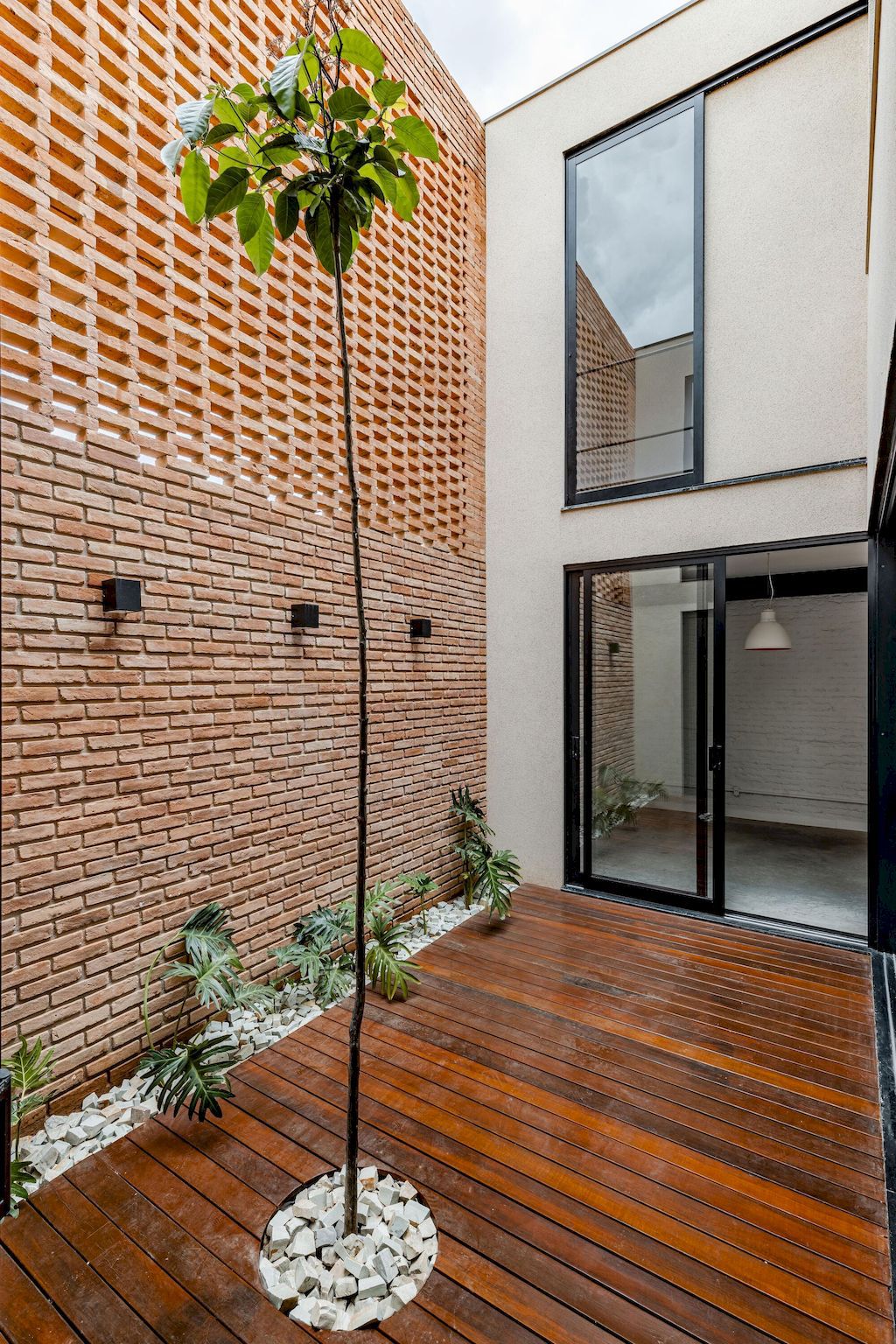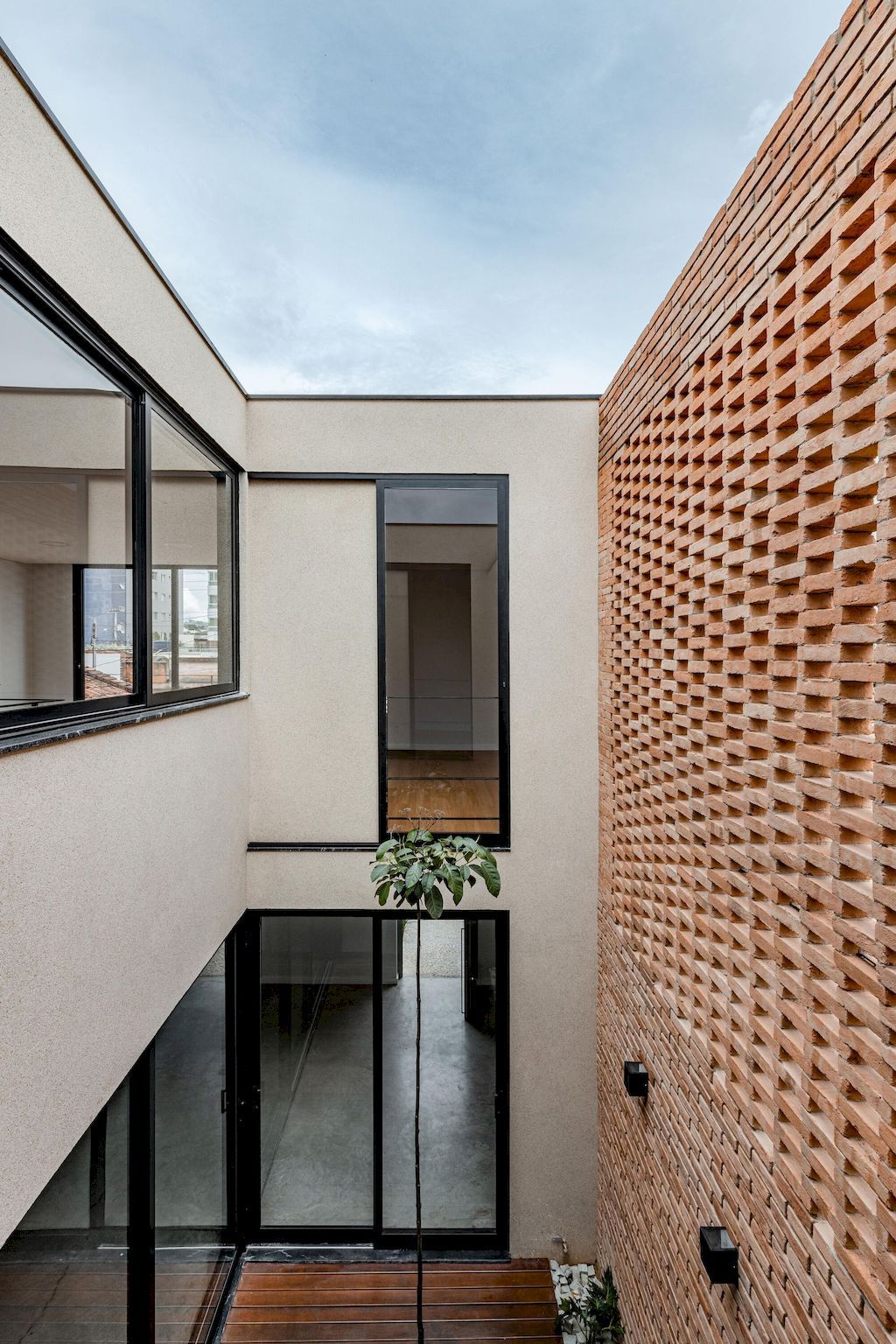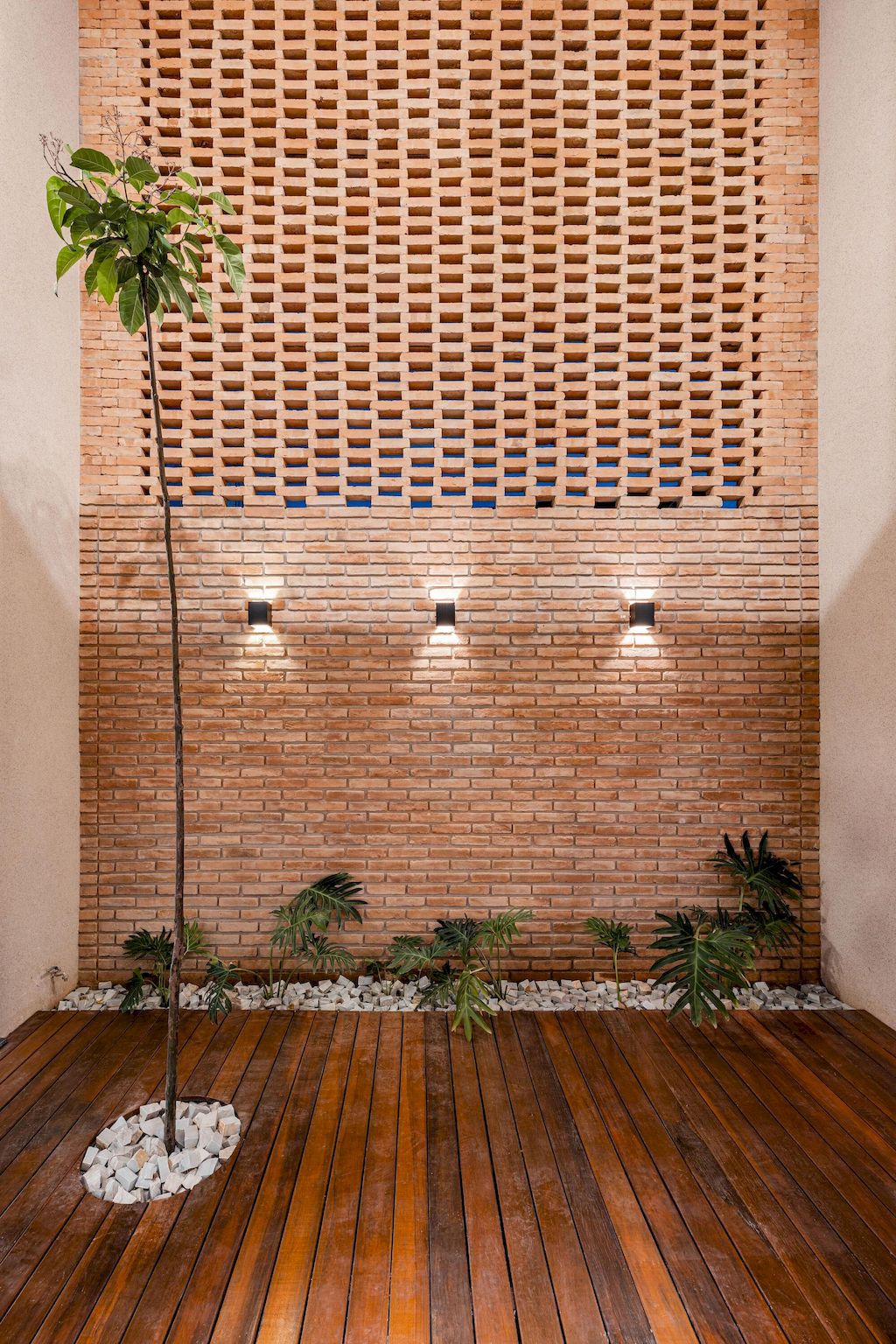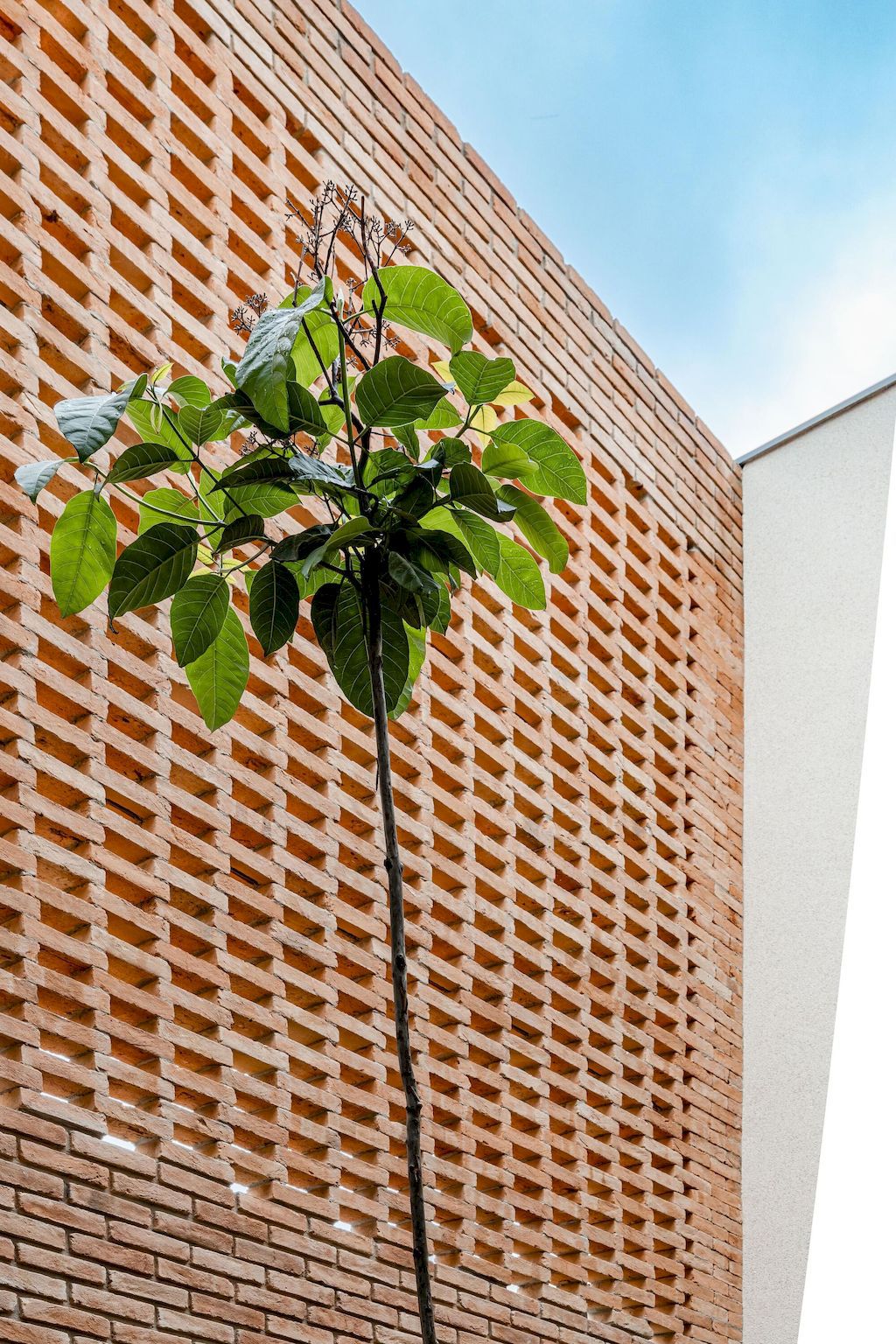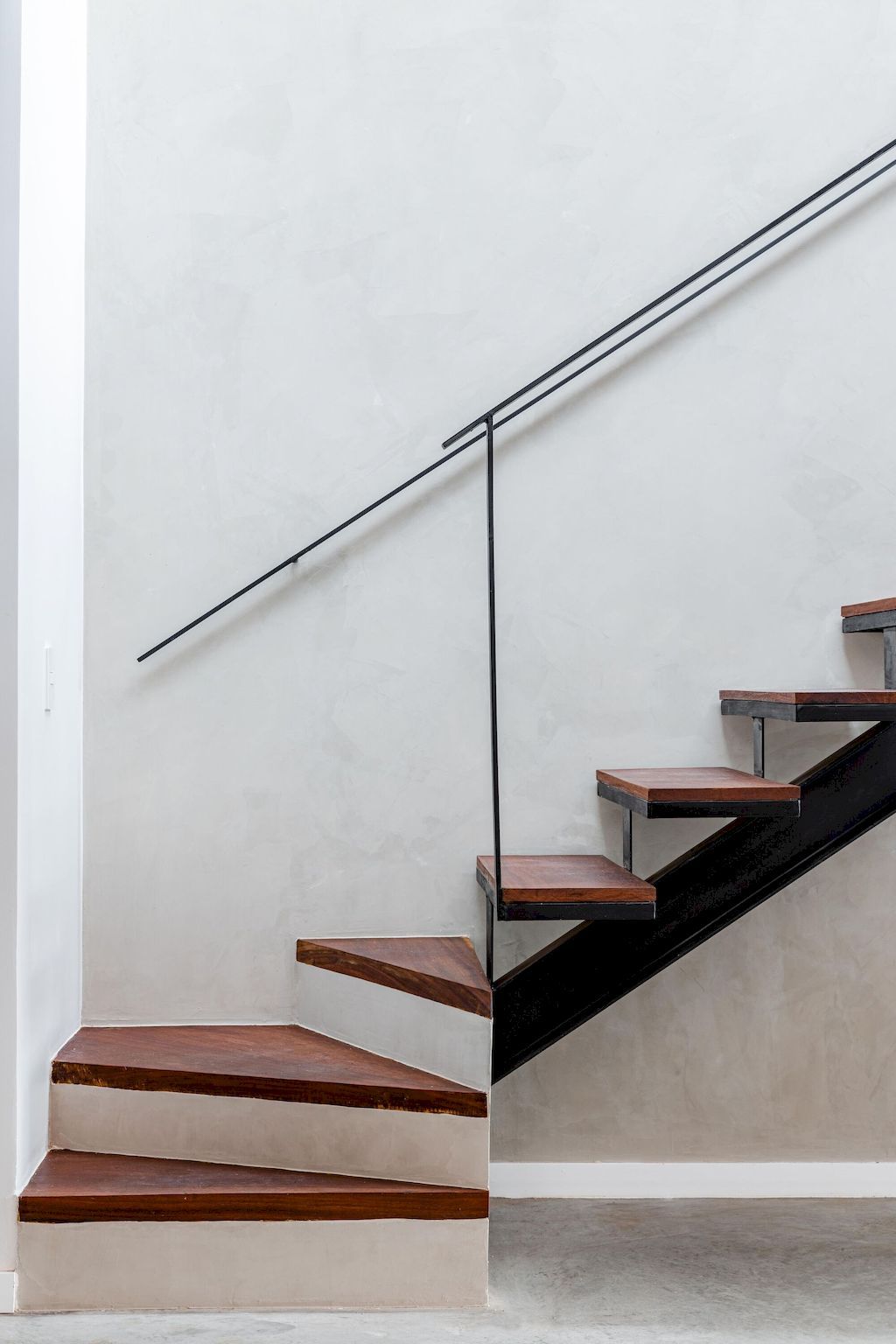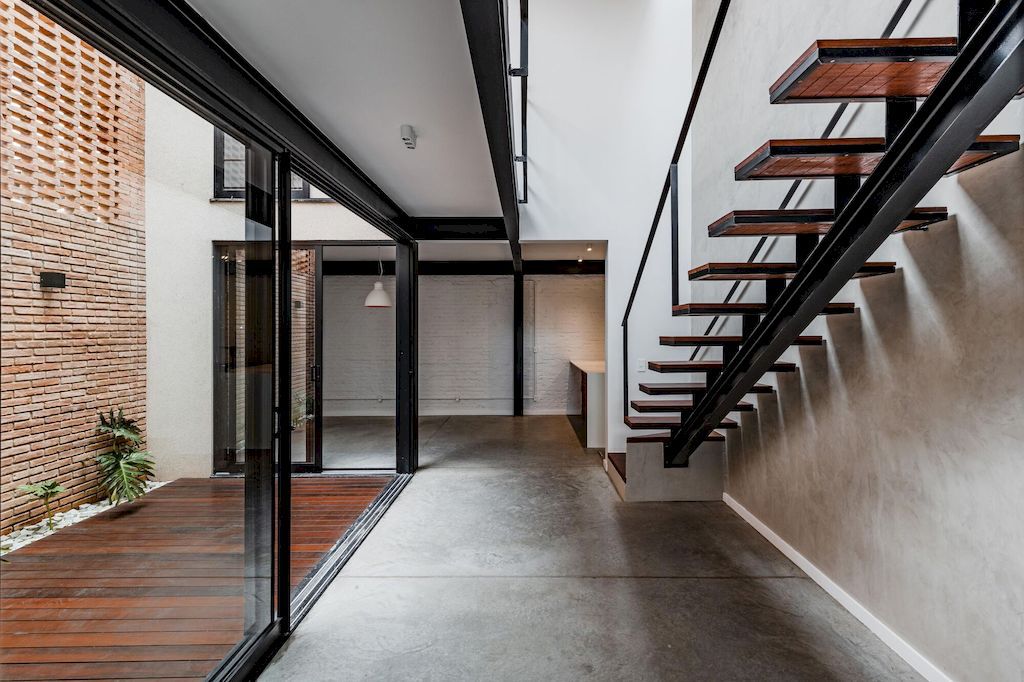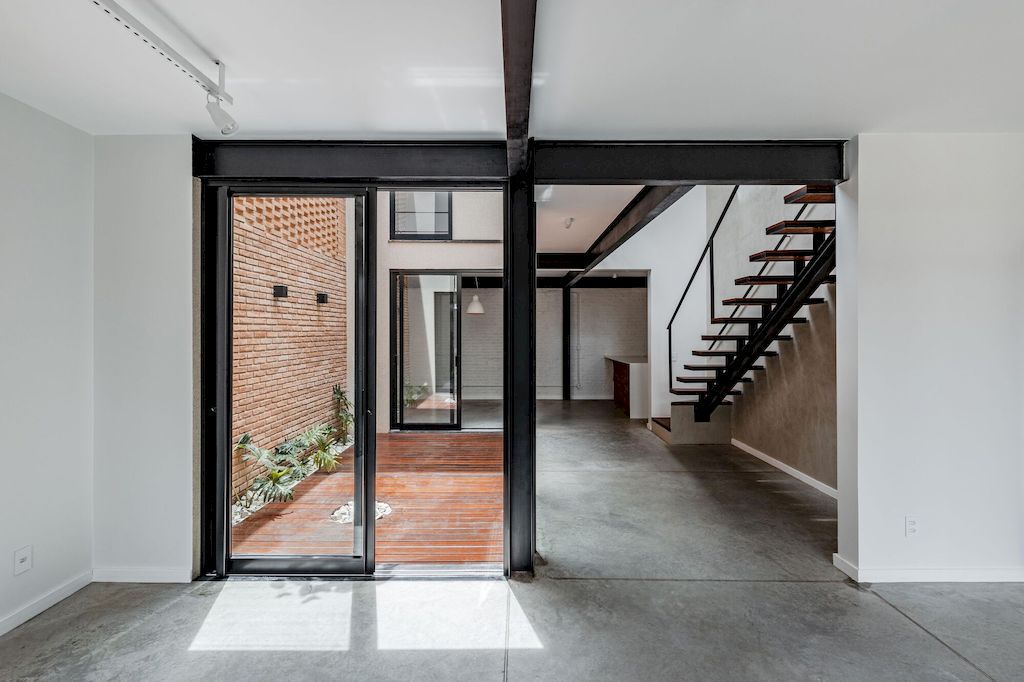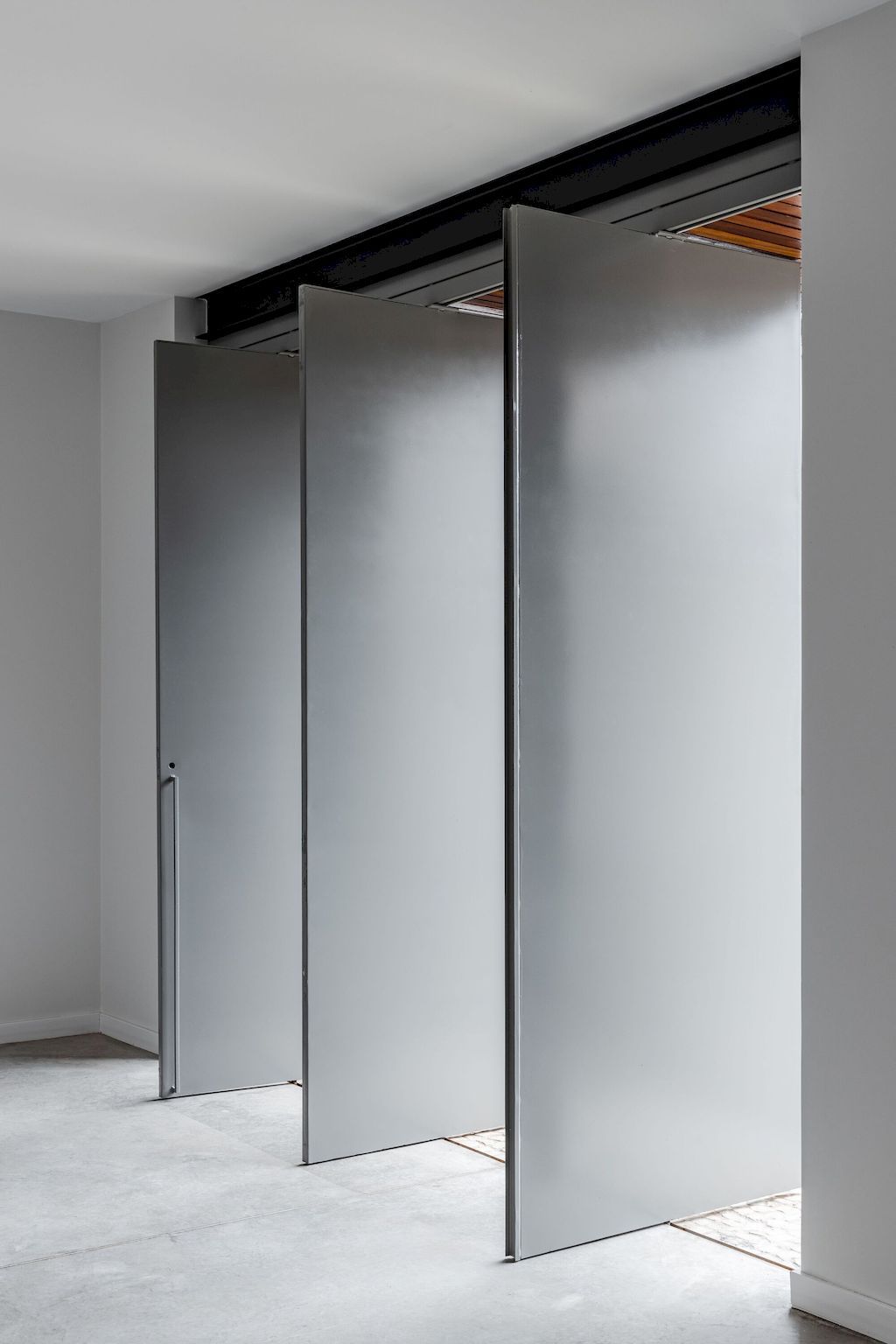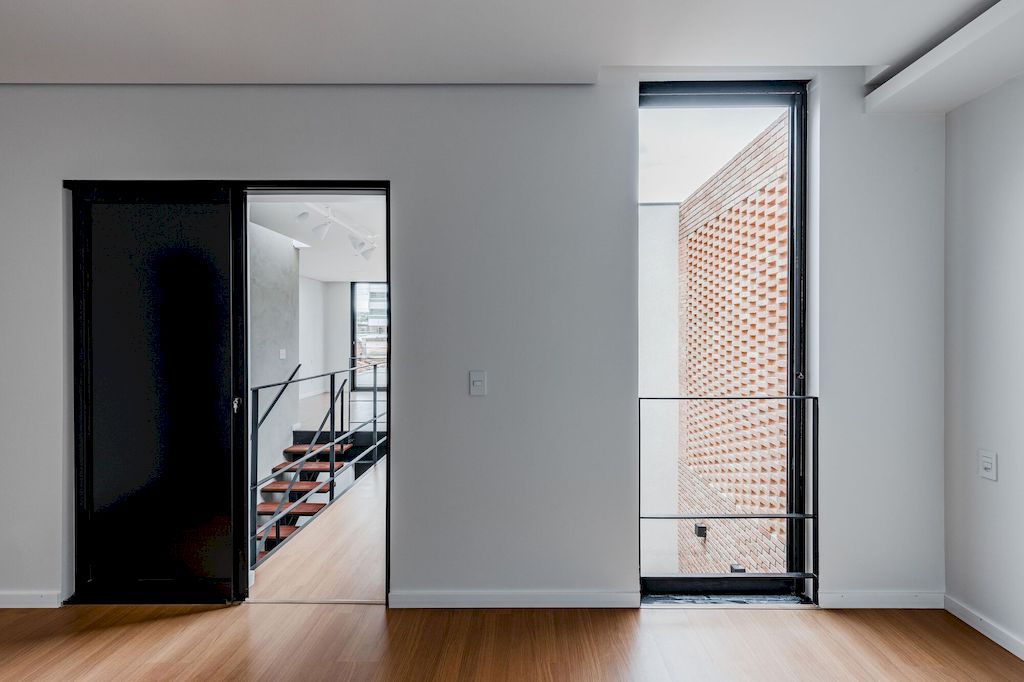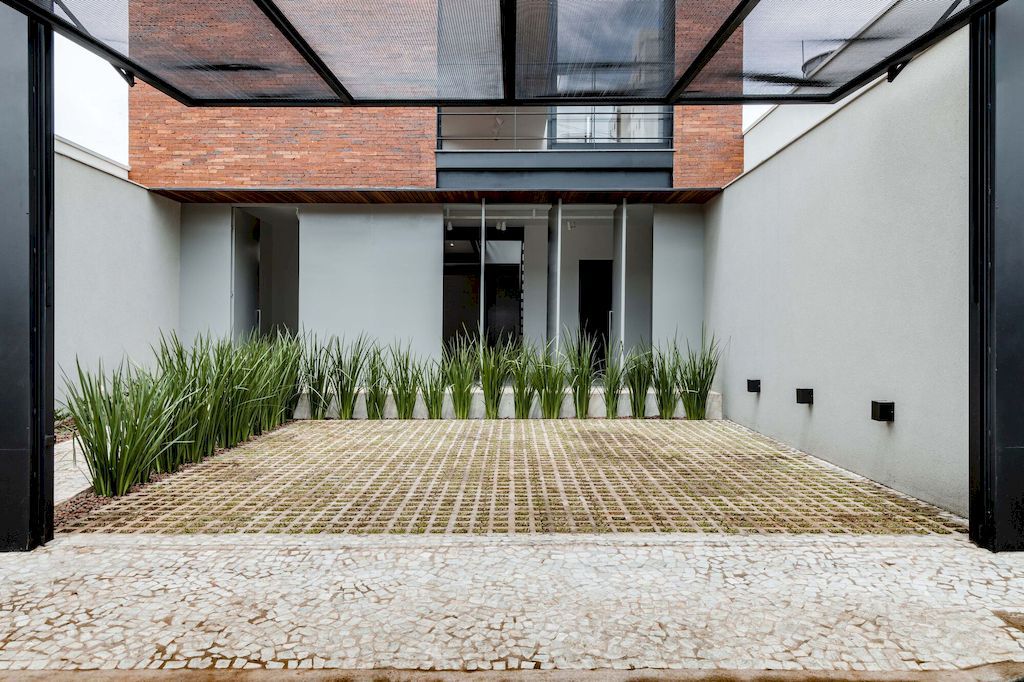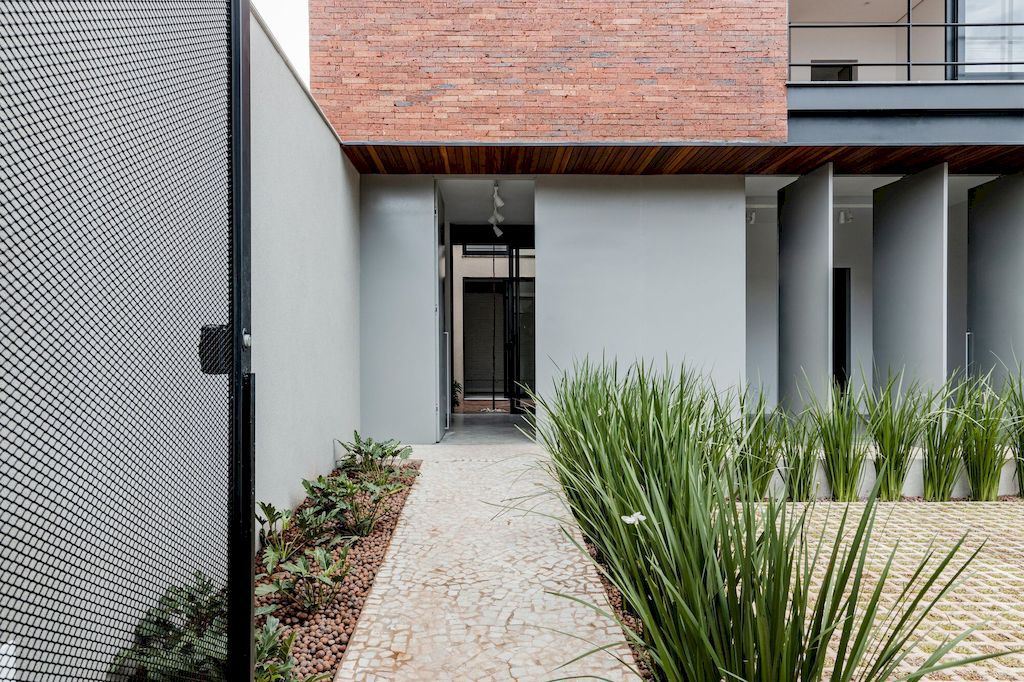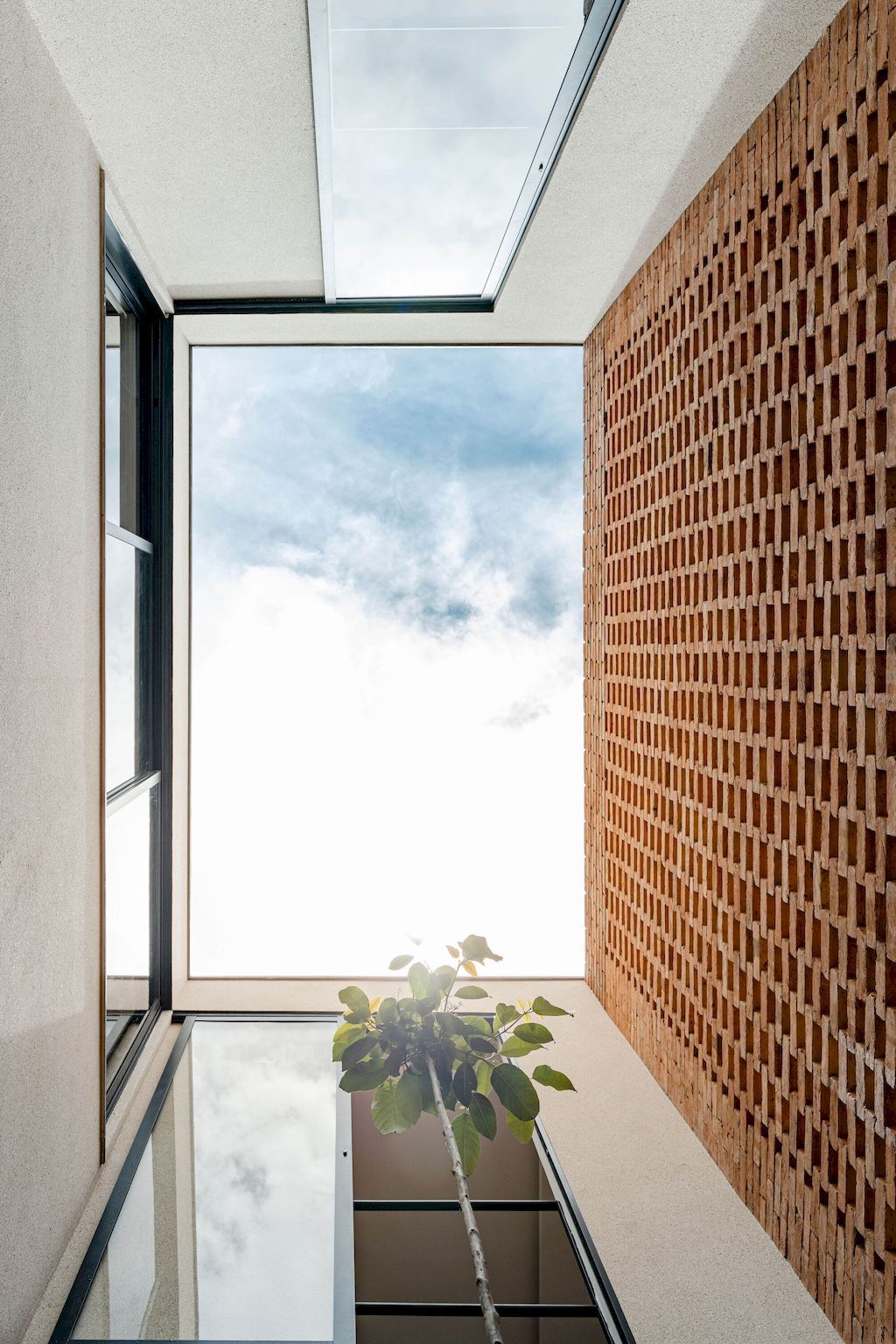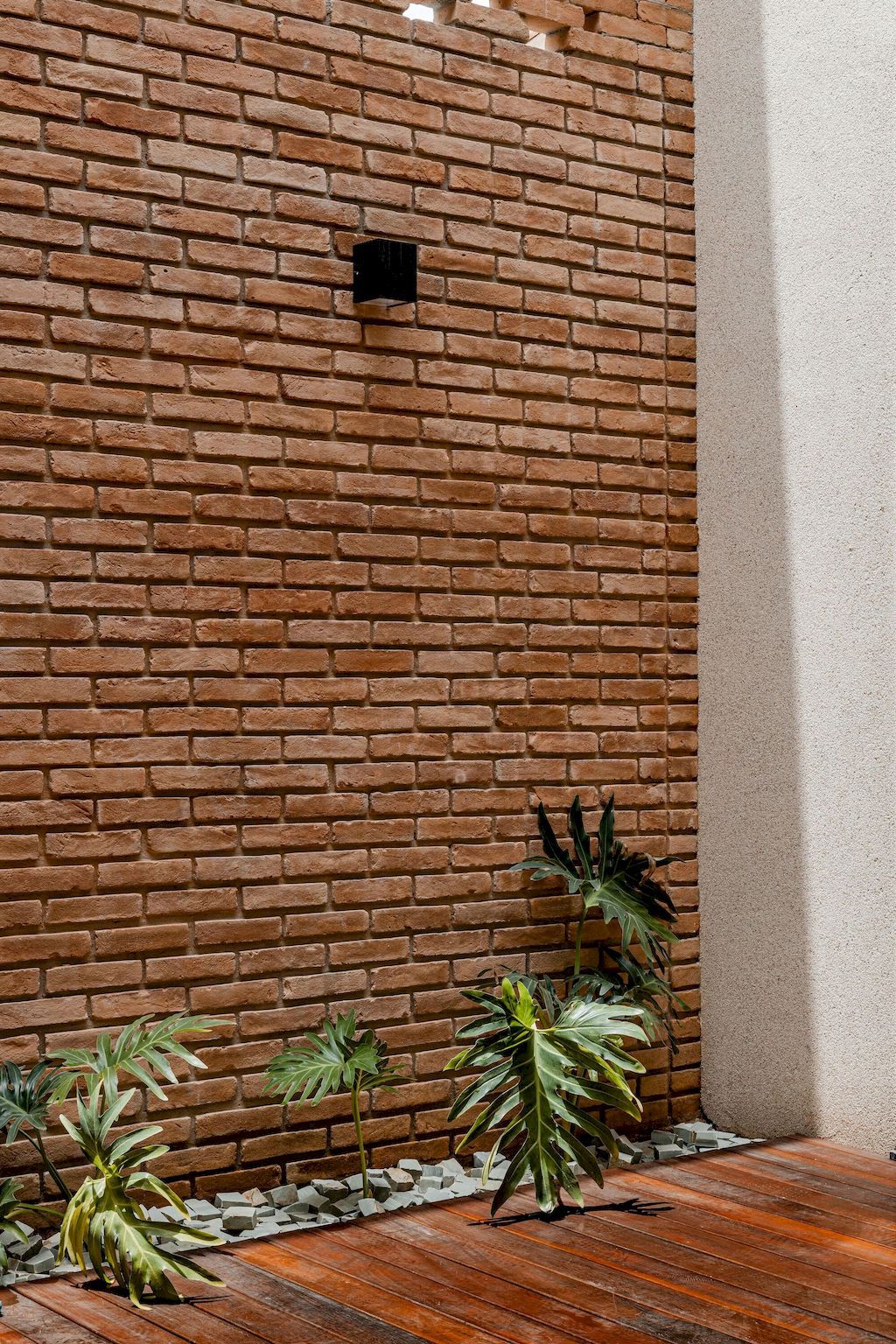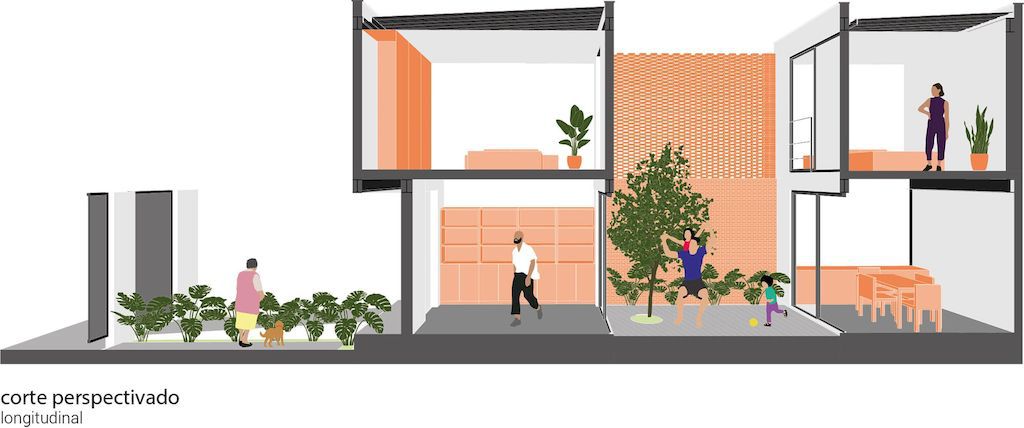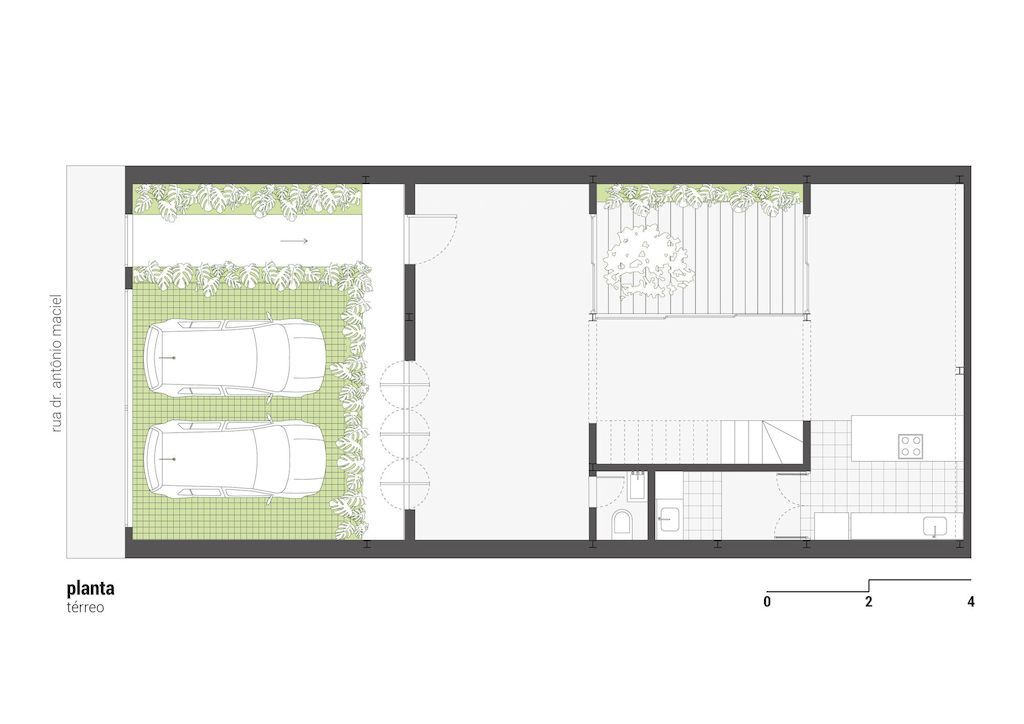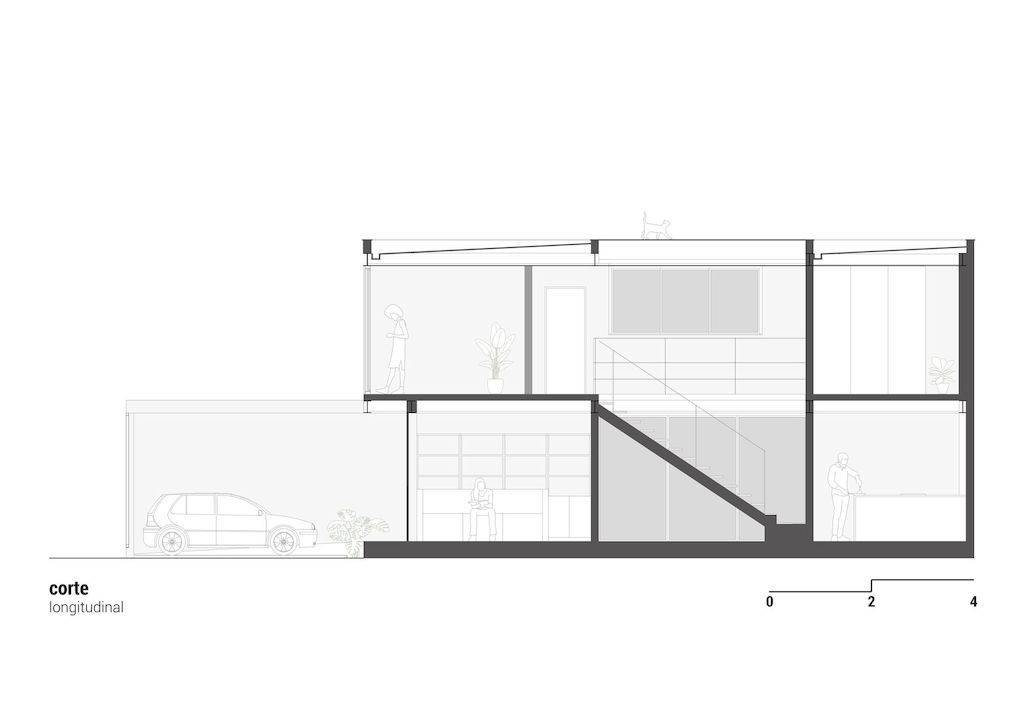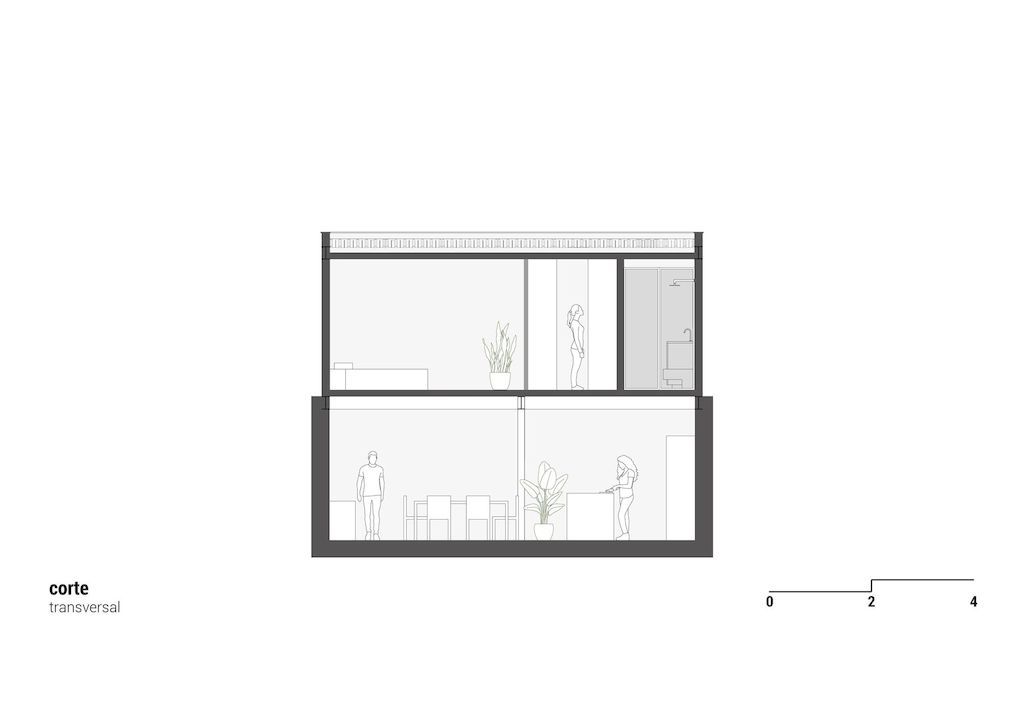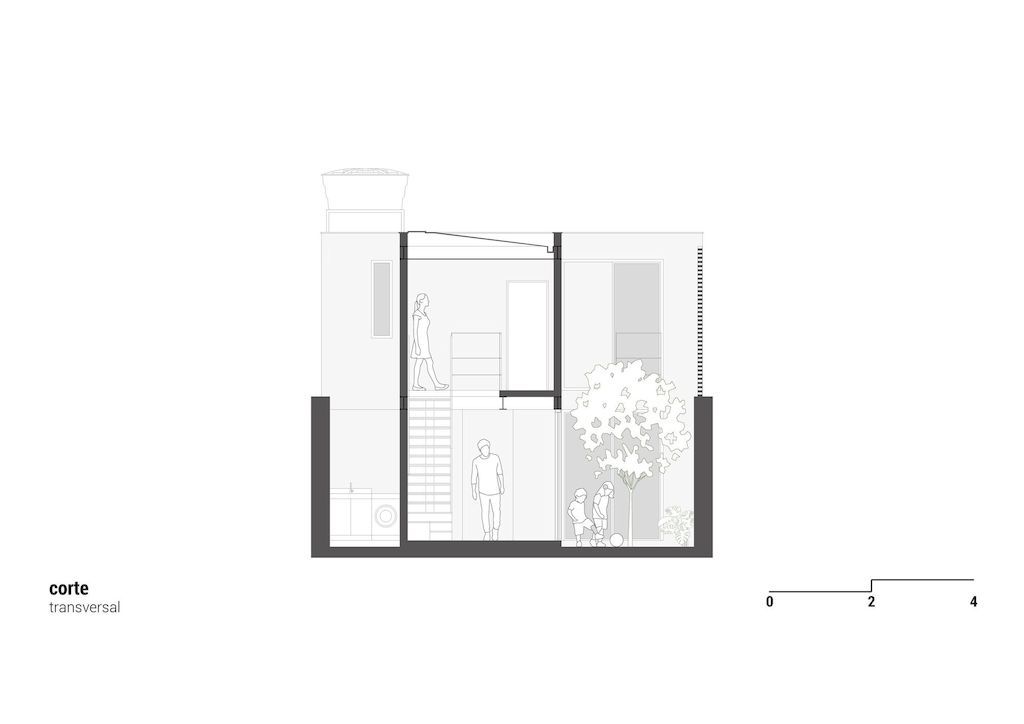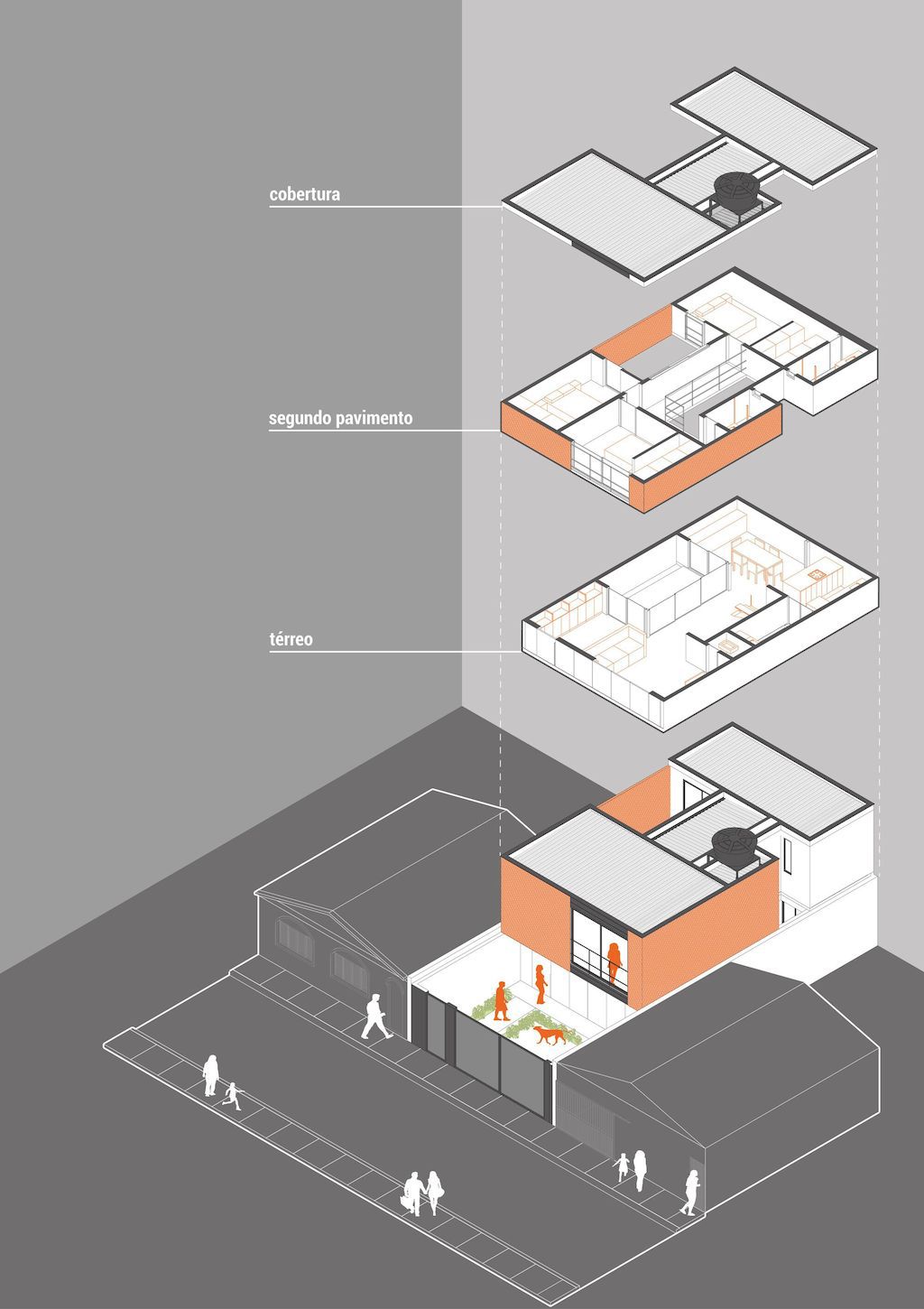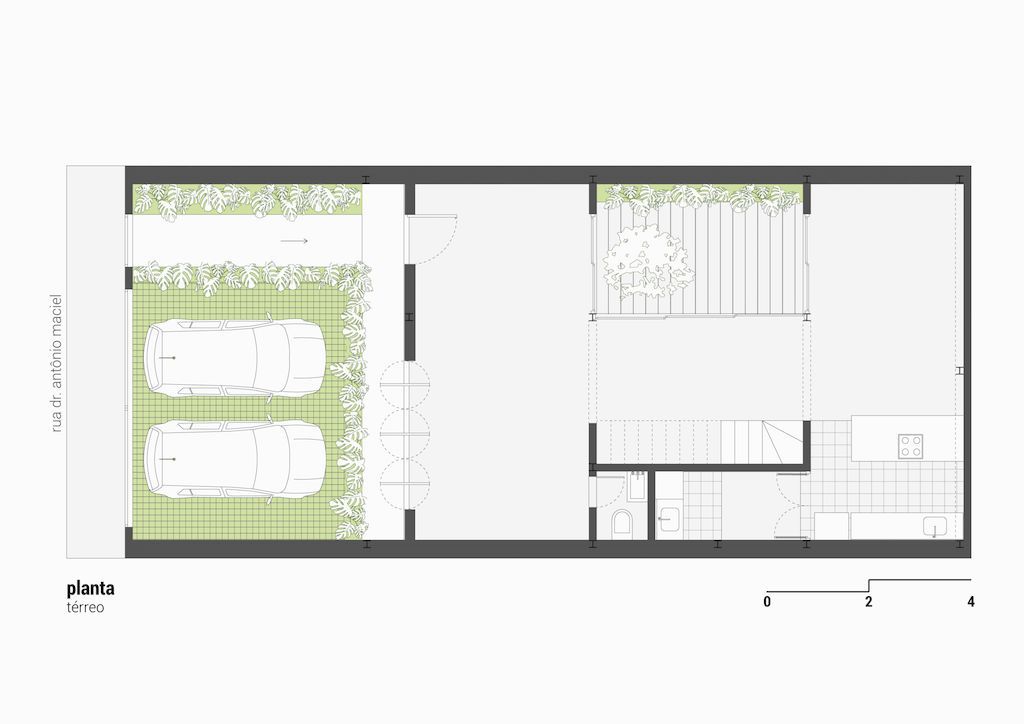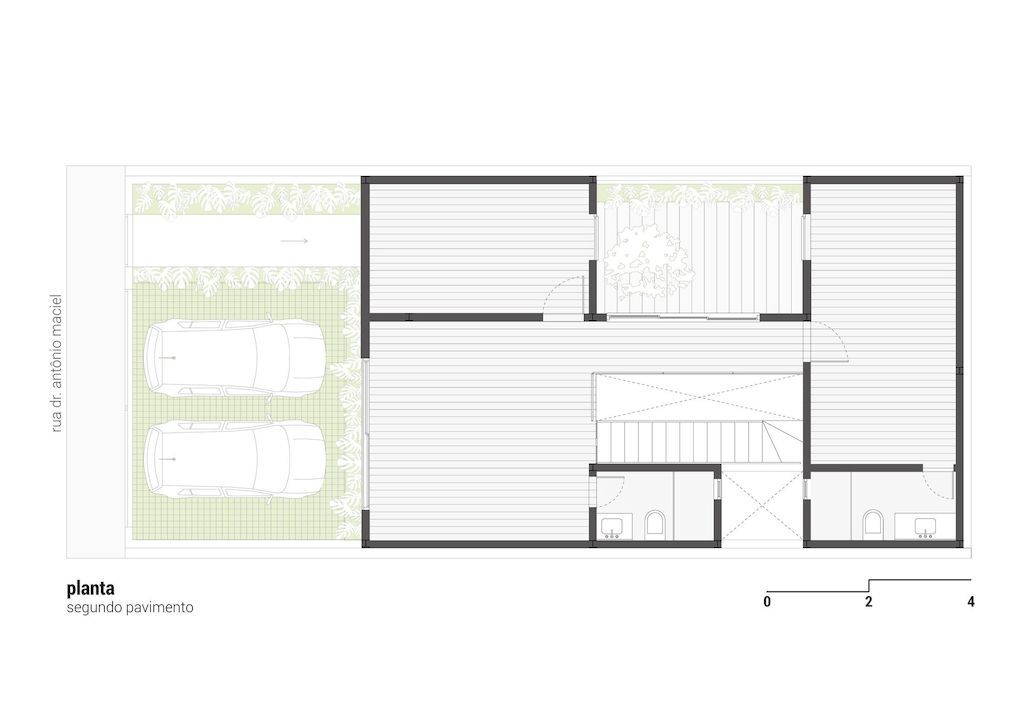 The Auta House Gallery:
Text by the Architects: The client's desire was to make the best use of the land through construction for lease, making it possible to occupy both as a residence and for commercial use. Then, in this way, a study of the municipal legislation and take into account the program desired by the client, solar orientation, specificities of the lot and surroundings, and financial issues, a design strategy was defined as a building composed of two floors and the occupation of the lateral distances, proposing the lighting of the environments through two internal patios, each one located in the respective lateral borders of the land.
Photo credit: Mak César| Source: Meius Arquitetura
For more information about this project; please contact the Architecture firm :
– Add: R. Teixeira de Freitas, 704 – Santo Antônio, Belo Horizonte – MG, 30350-180, Brazil
– Tel: +55 31 99942-0108
– Email: [email protected]
More Projects in Brazil here:
---