Date of Publishing:
Architecture Design of Ice Su House
Description About The Project
Ice Su house designed by Junsekino Architect and Design, sits on 300 square meter plot of land in Bangkok,Thailand. There is a two-story house with a high degree of privacy and close relationship with the surrounding nature. Also, this house has a simple form, comfortable and warm interior, contributing to the homeowner feeling of peace and comfort.
The landscape architecture takes into consideration the space of the inner court, which is located in the area where it can utilize the house's garden and green space to separate private living area from the public road situated toward the front of the house. Also, the design of the inner court intends for the space to correspond with the presence of the living spaces and how they are used. This house divided into 3 areas according to the level of privacy and the needs of the owner, include: terrace, common space and main living area. In addition to this, the architects also arranged more skylights on the roof to improve the ability to get light for the house. Besides, the court at the ground level connecting to the yoga room is designed into a rock garden, using feature stones and gravel floor with the rather confined space.
Once insides, the living area raised above the ground to ensure privacy and reserve more space below as a parking place for the family. Besides, this house has many windows around, which have the effect of taking in light and air. But carefully shielded by a large slanted roof system to help limit the visibility of passersby. The accommodation thus ensures a good connection with the outside space for homeowners to enjoy nature. Whilst, ensuring the necessary privacy for the process of daily living.
The Architecture Design Project Information: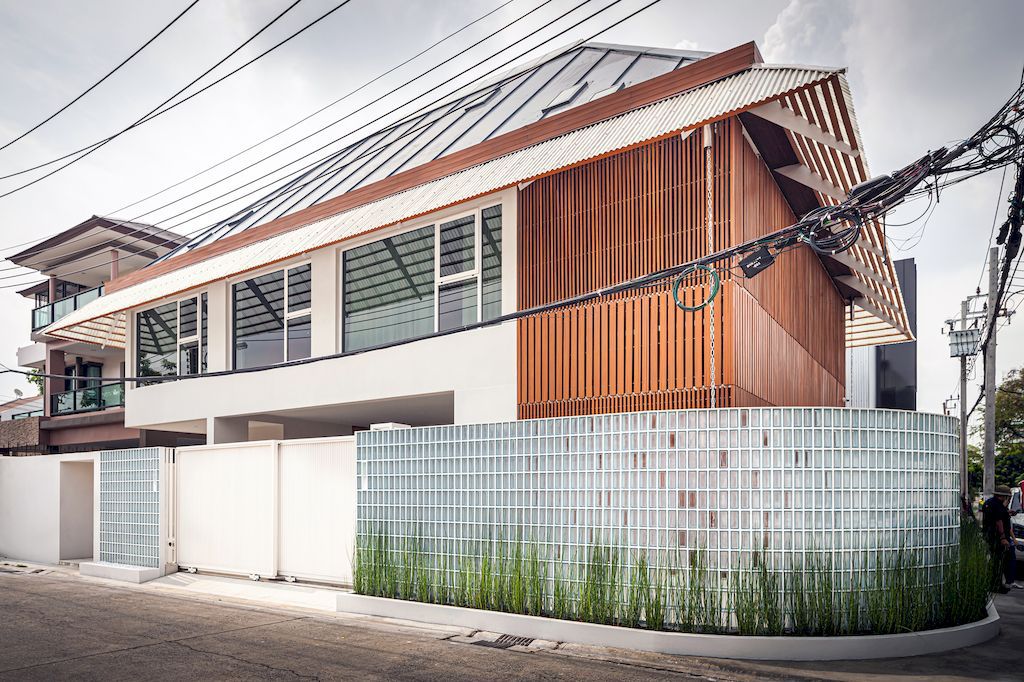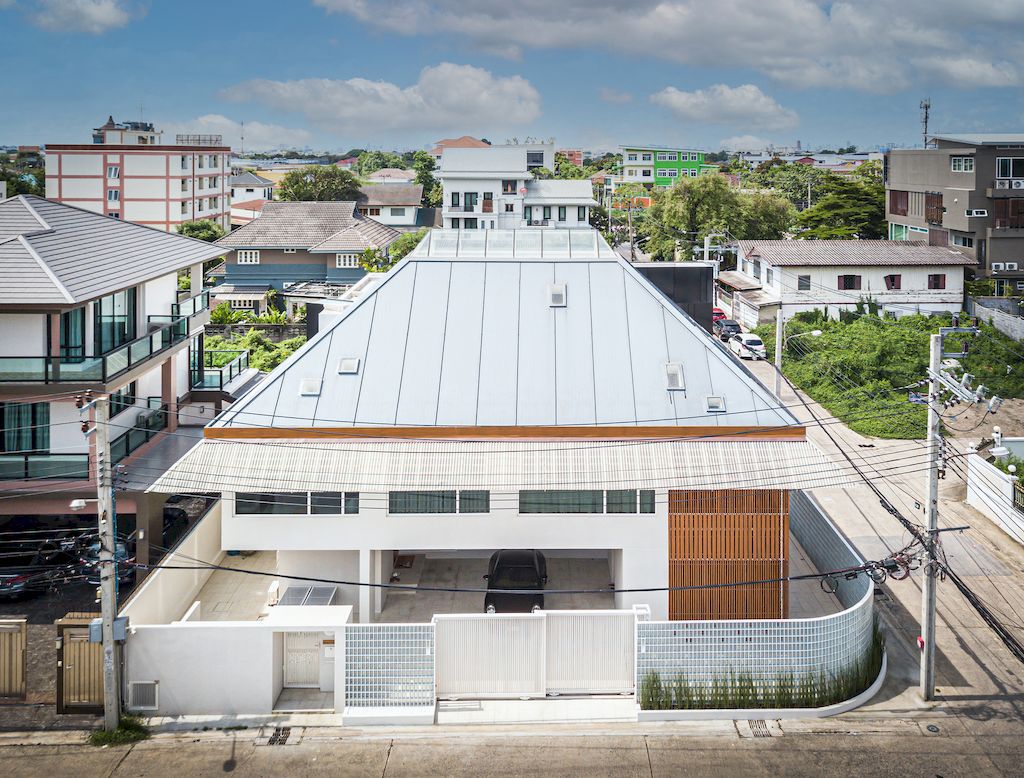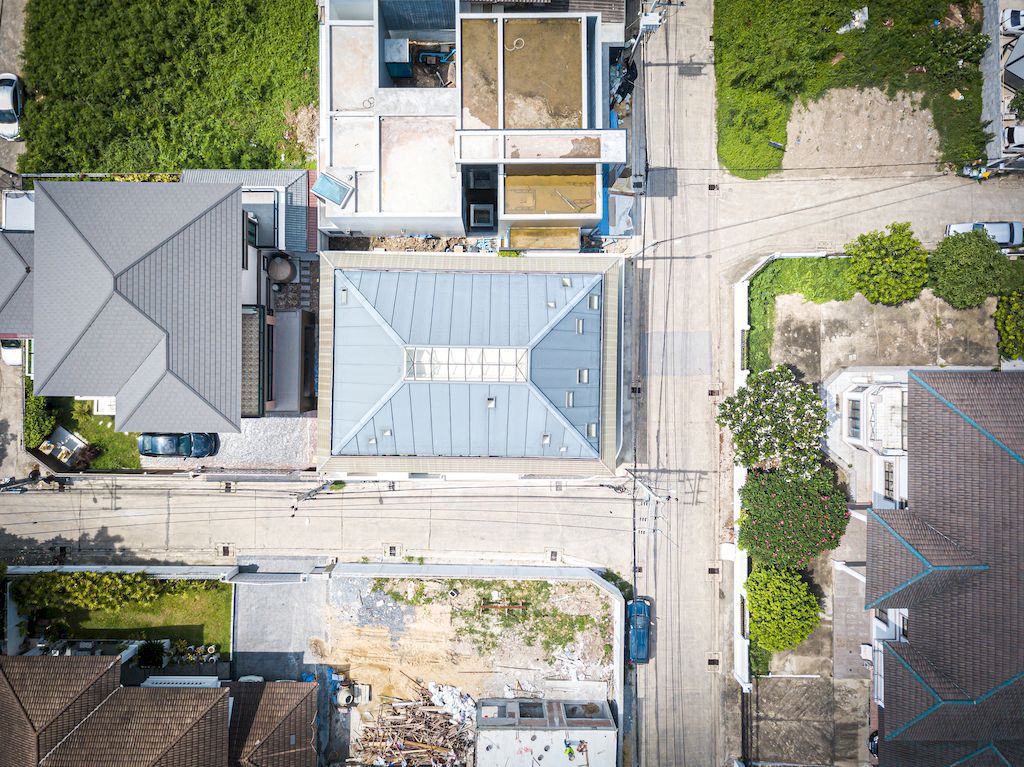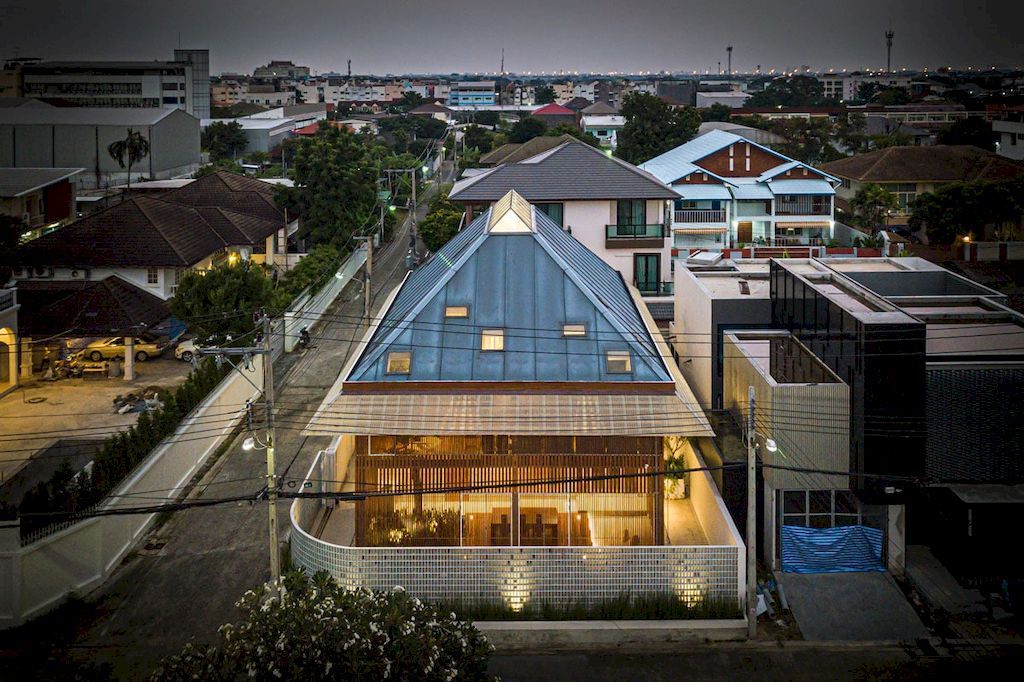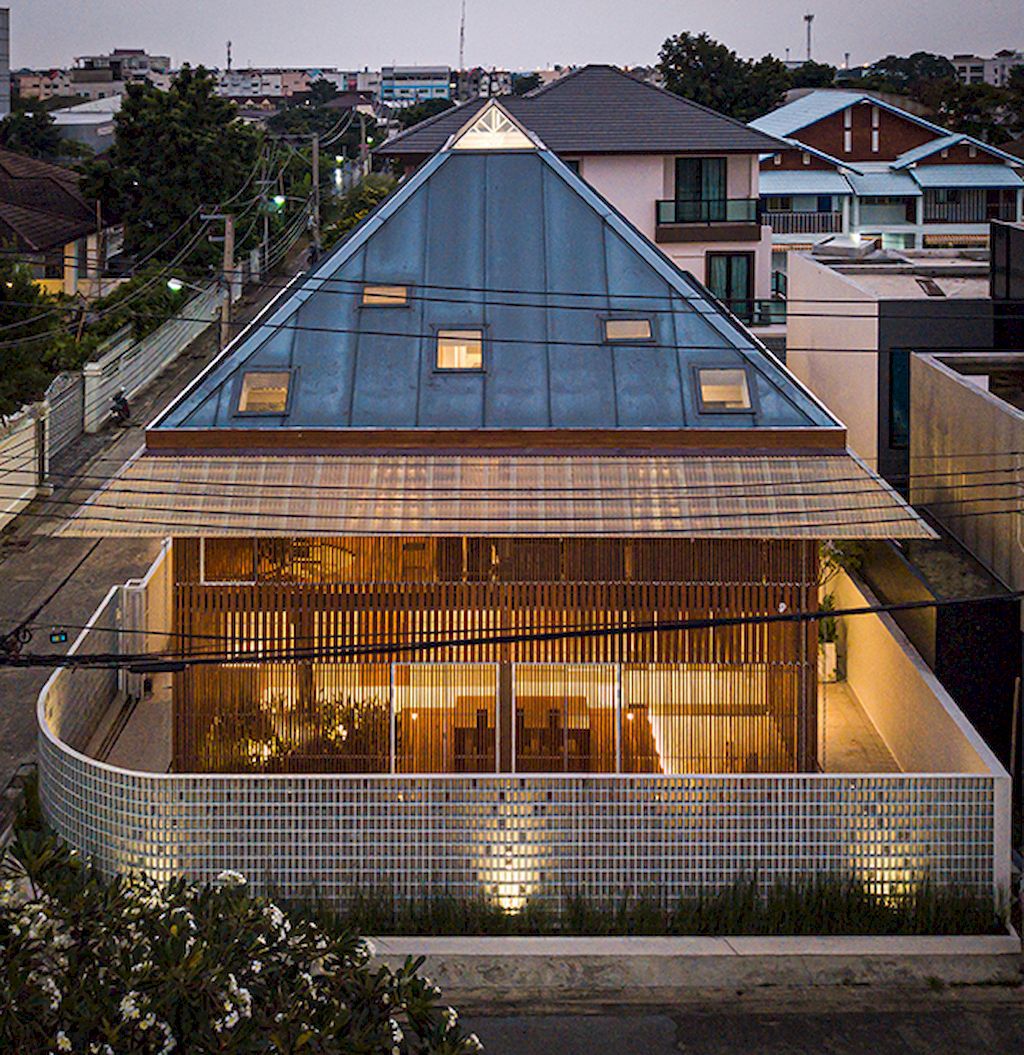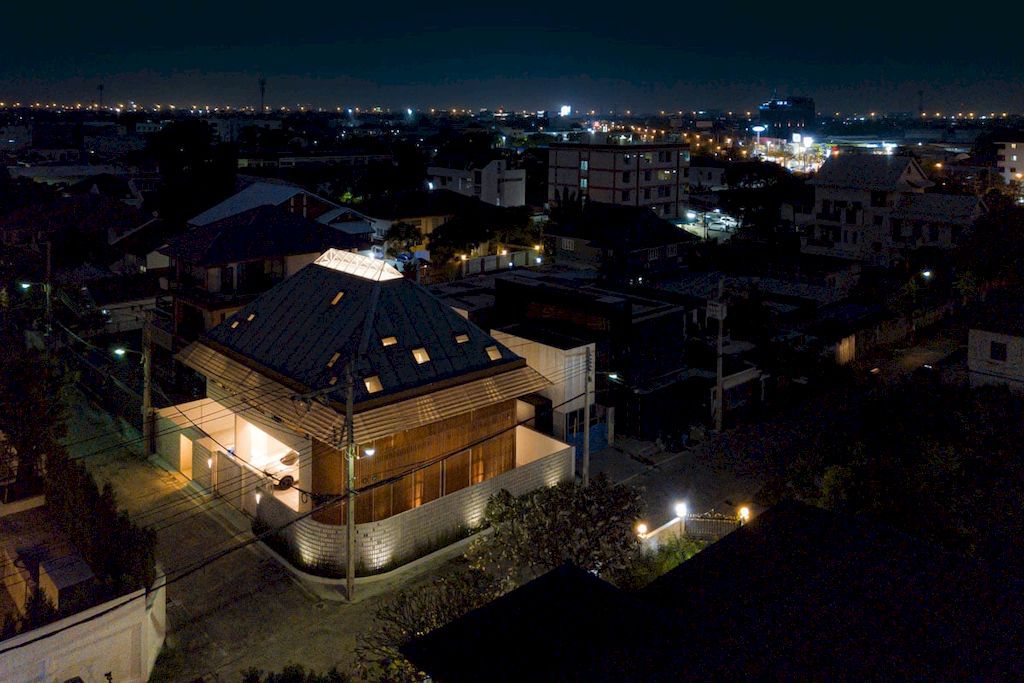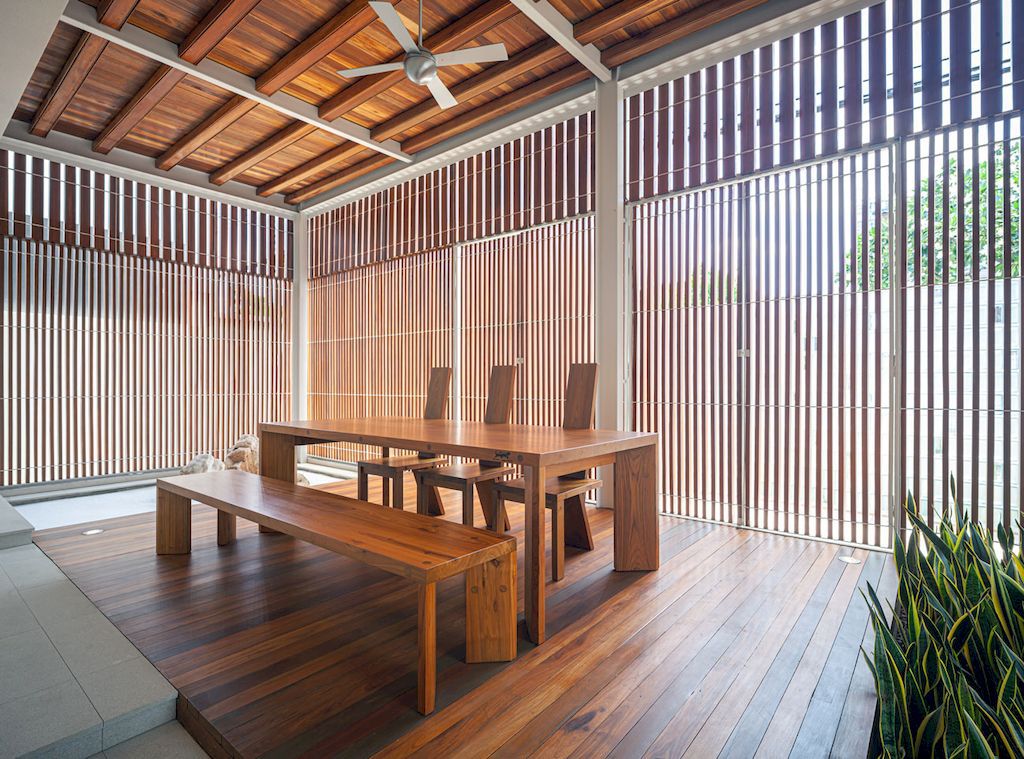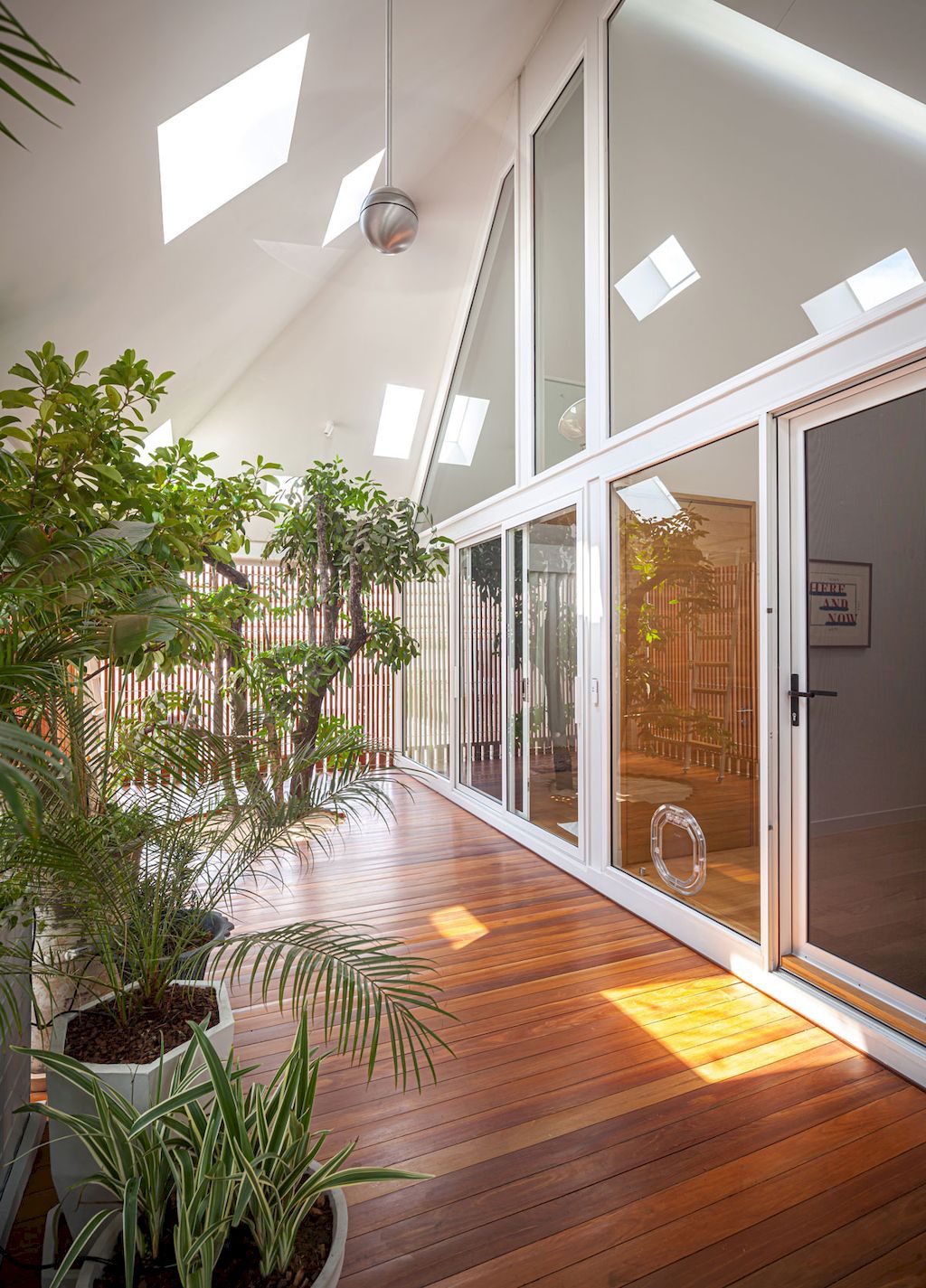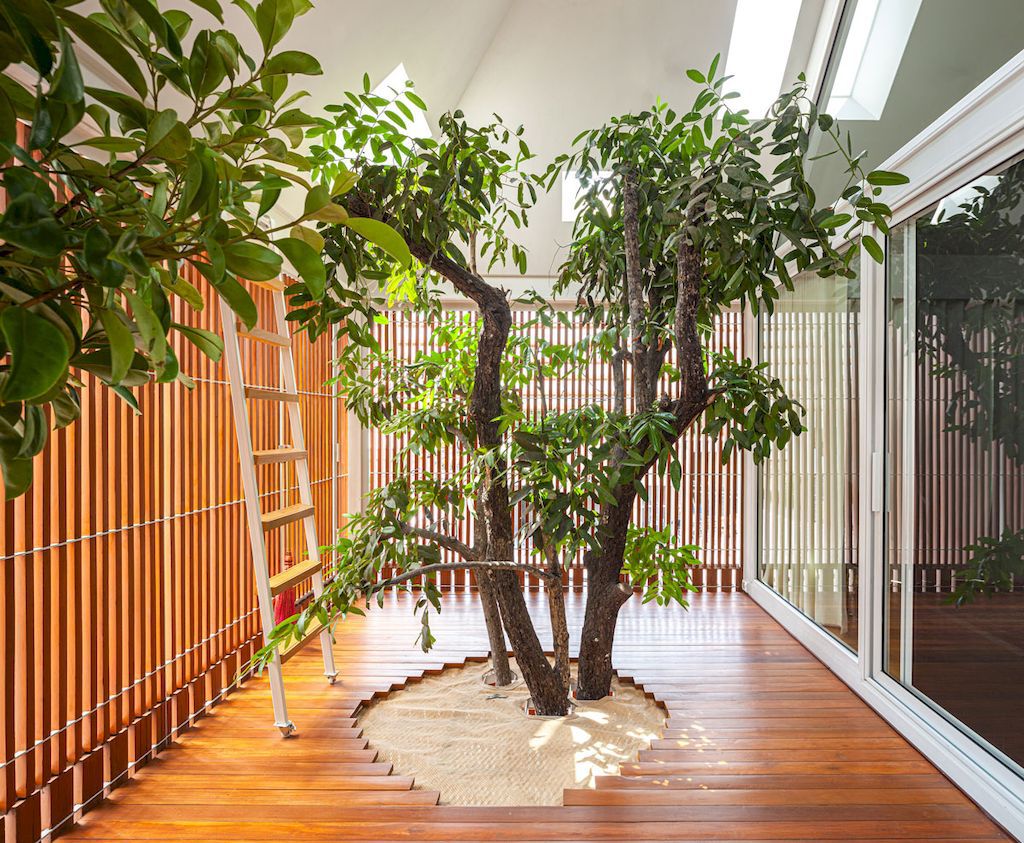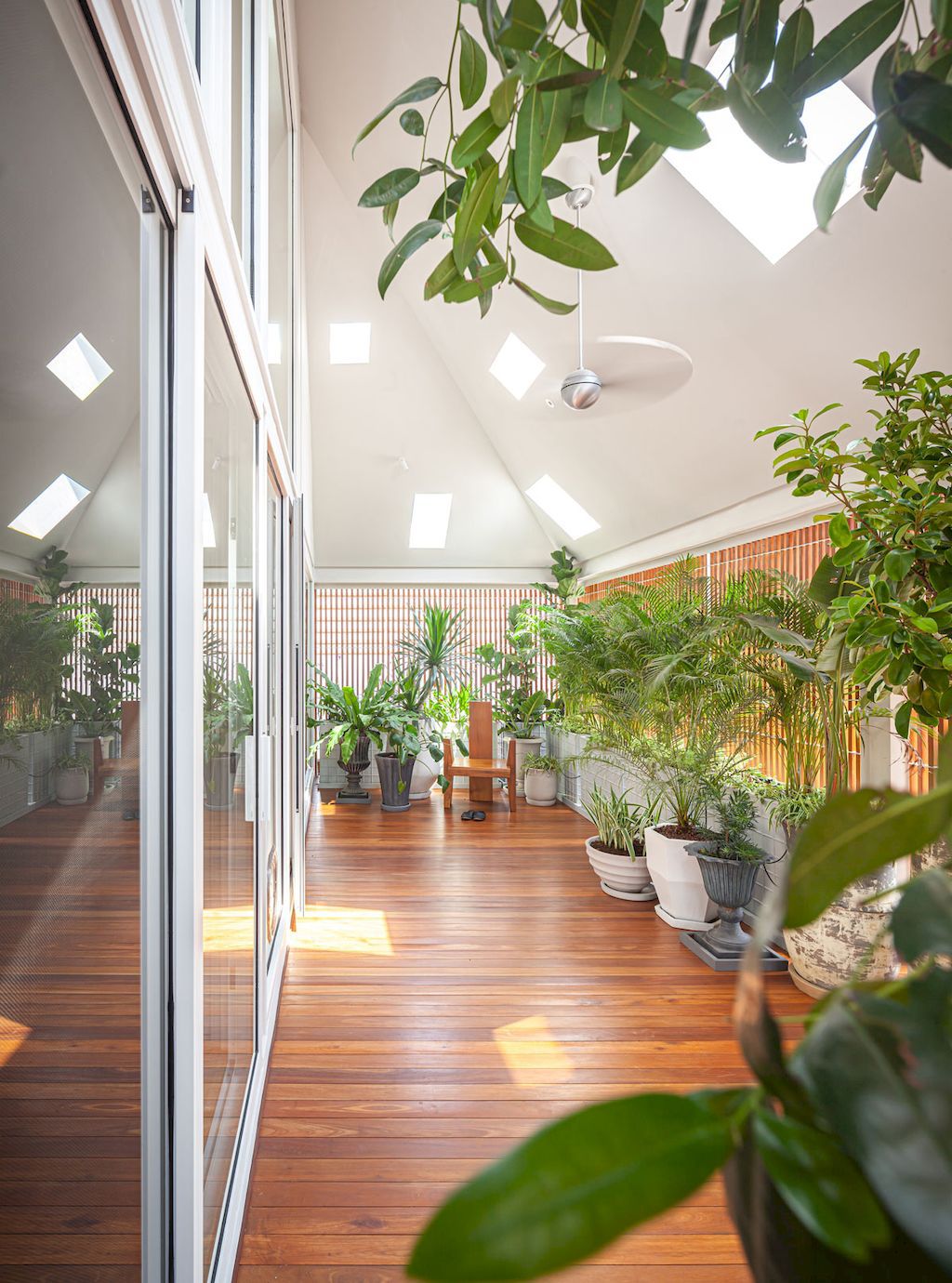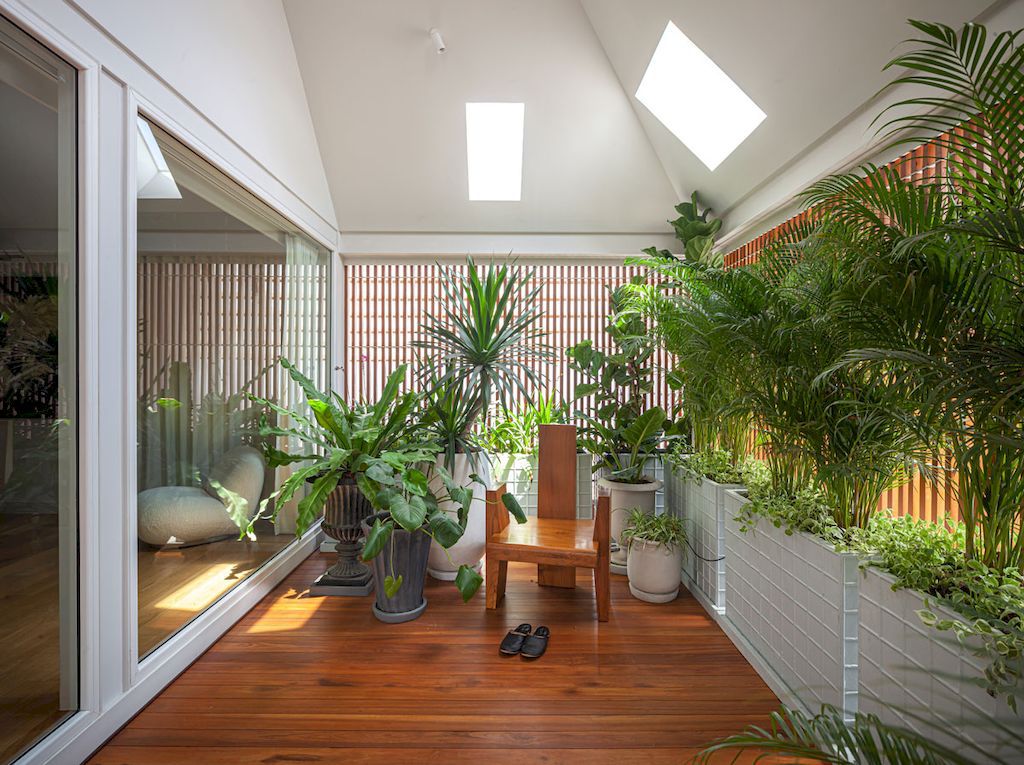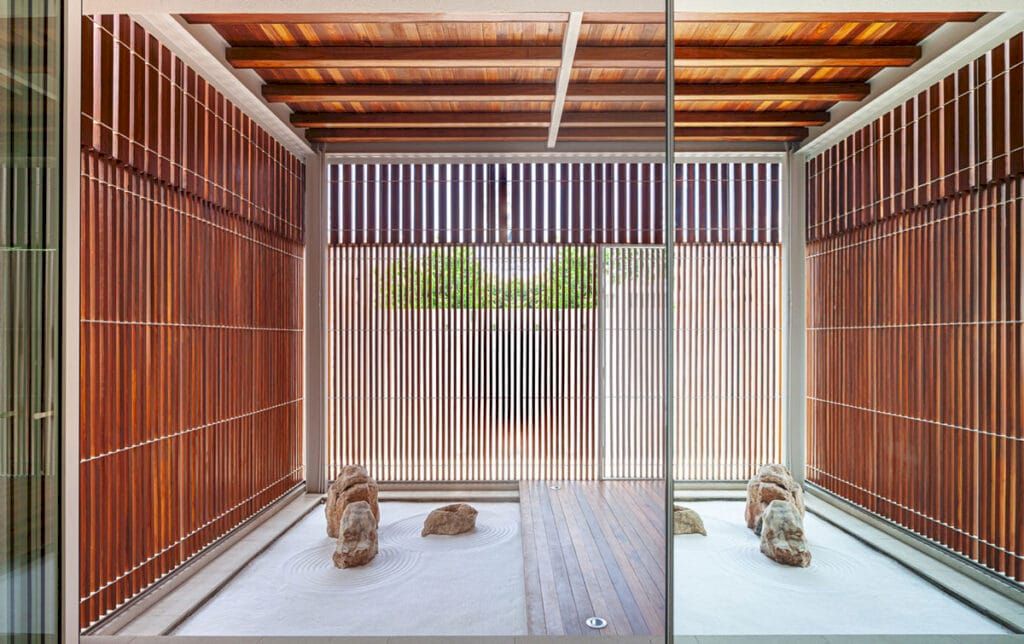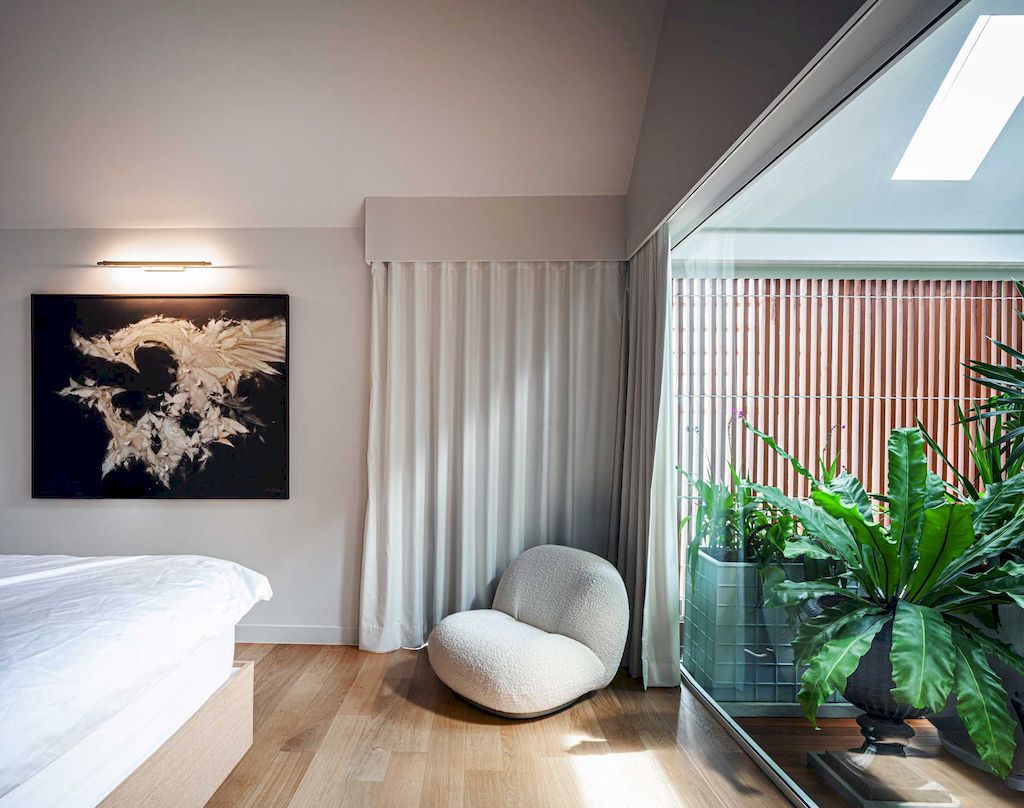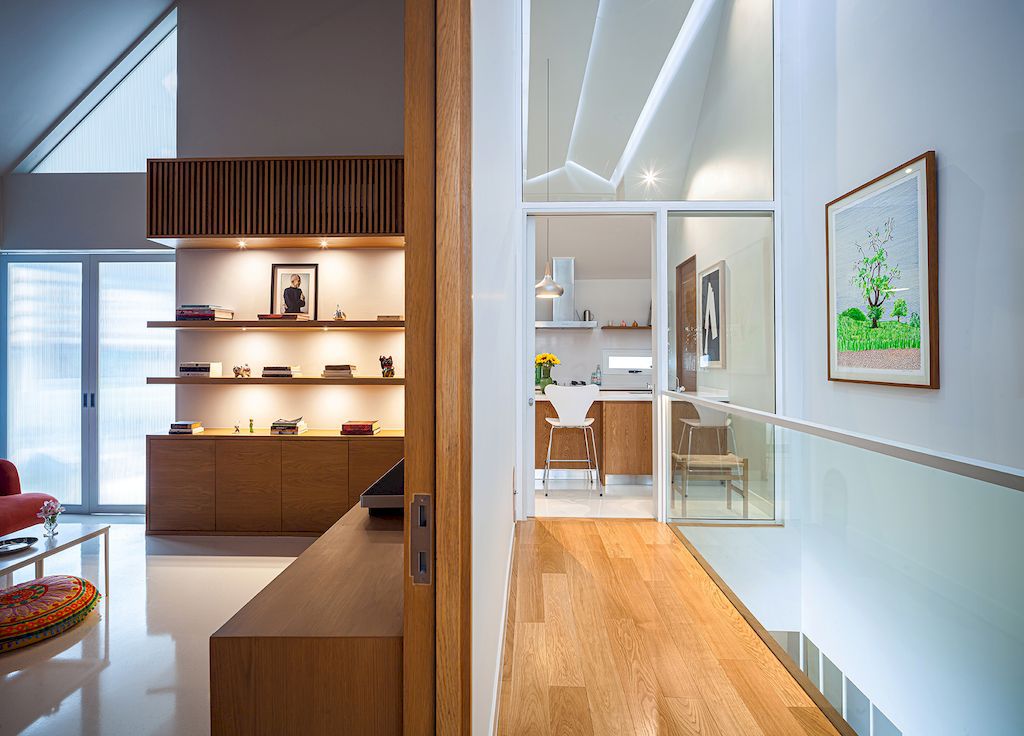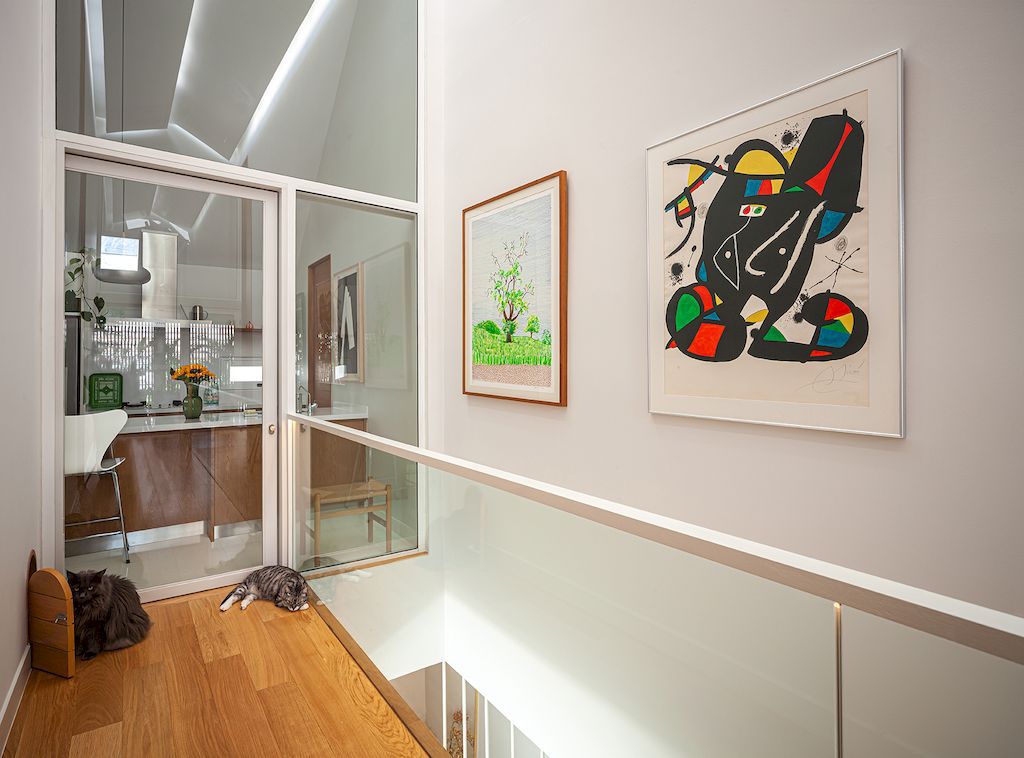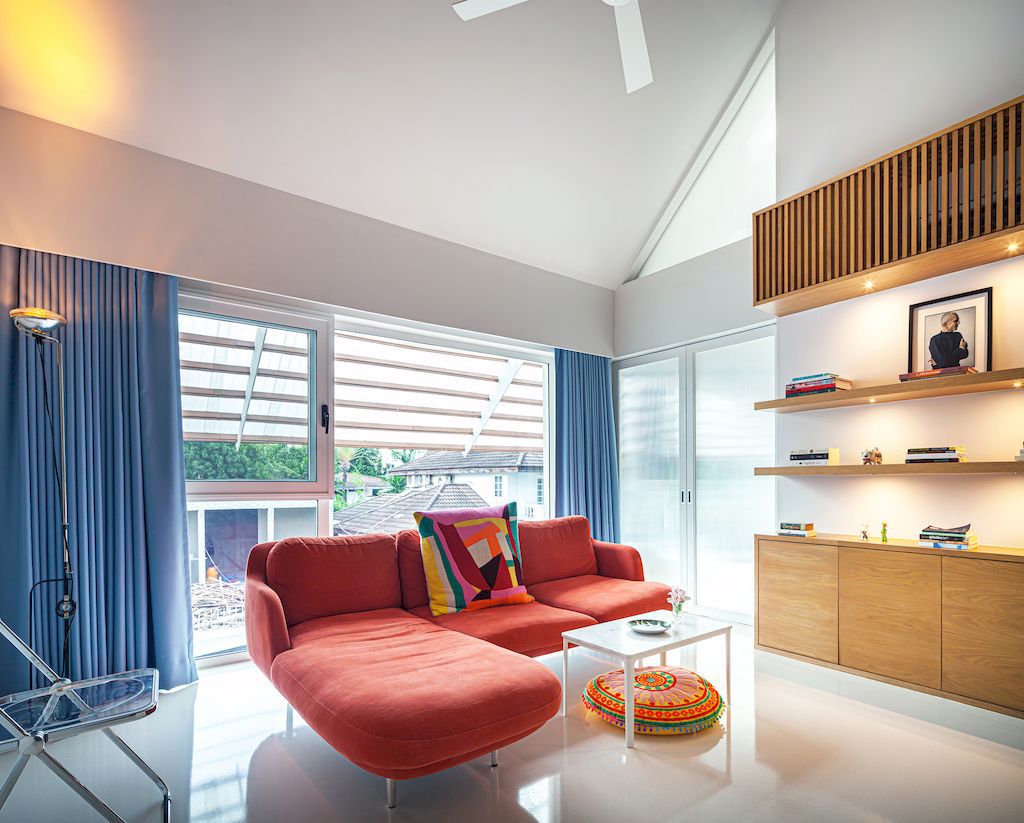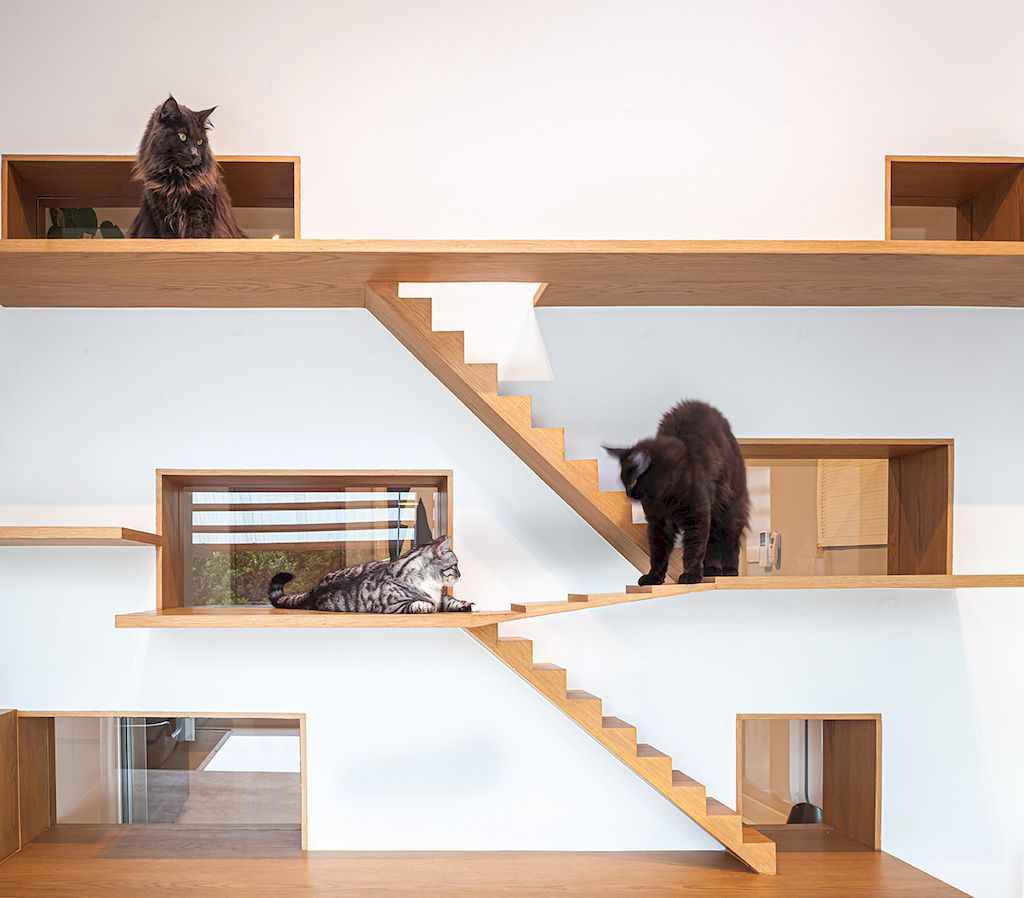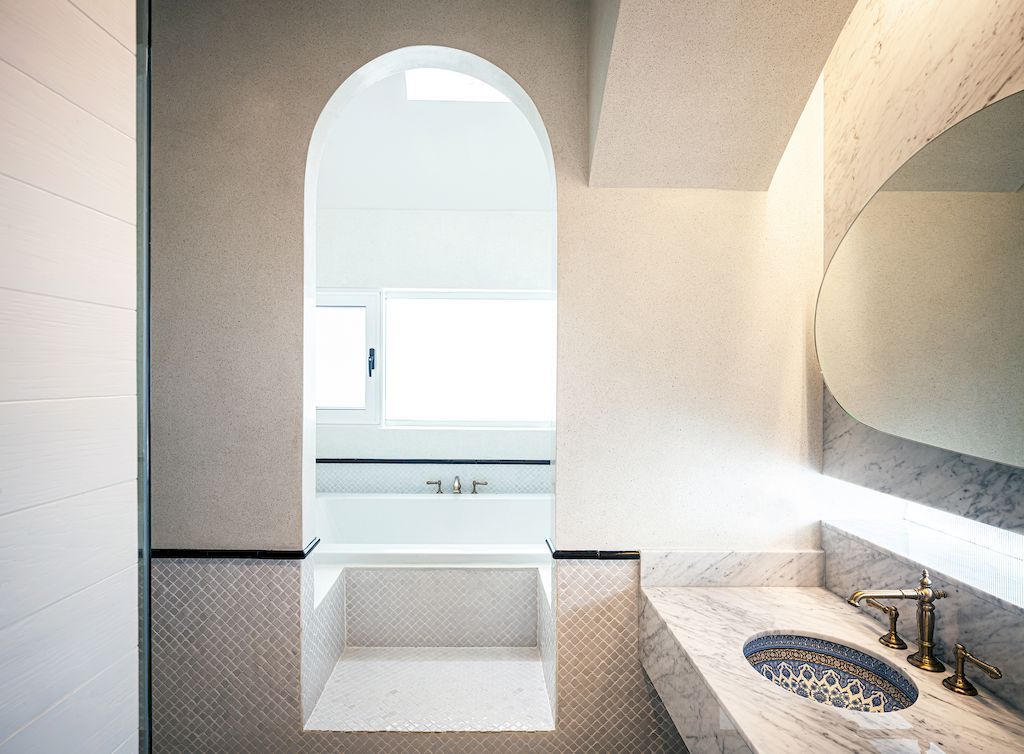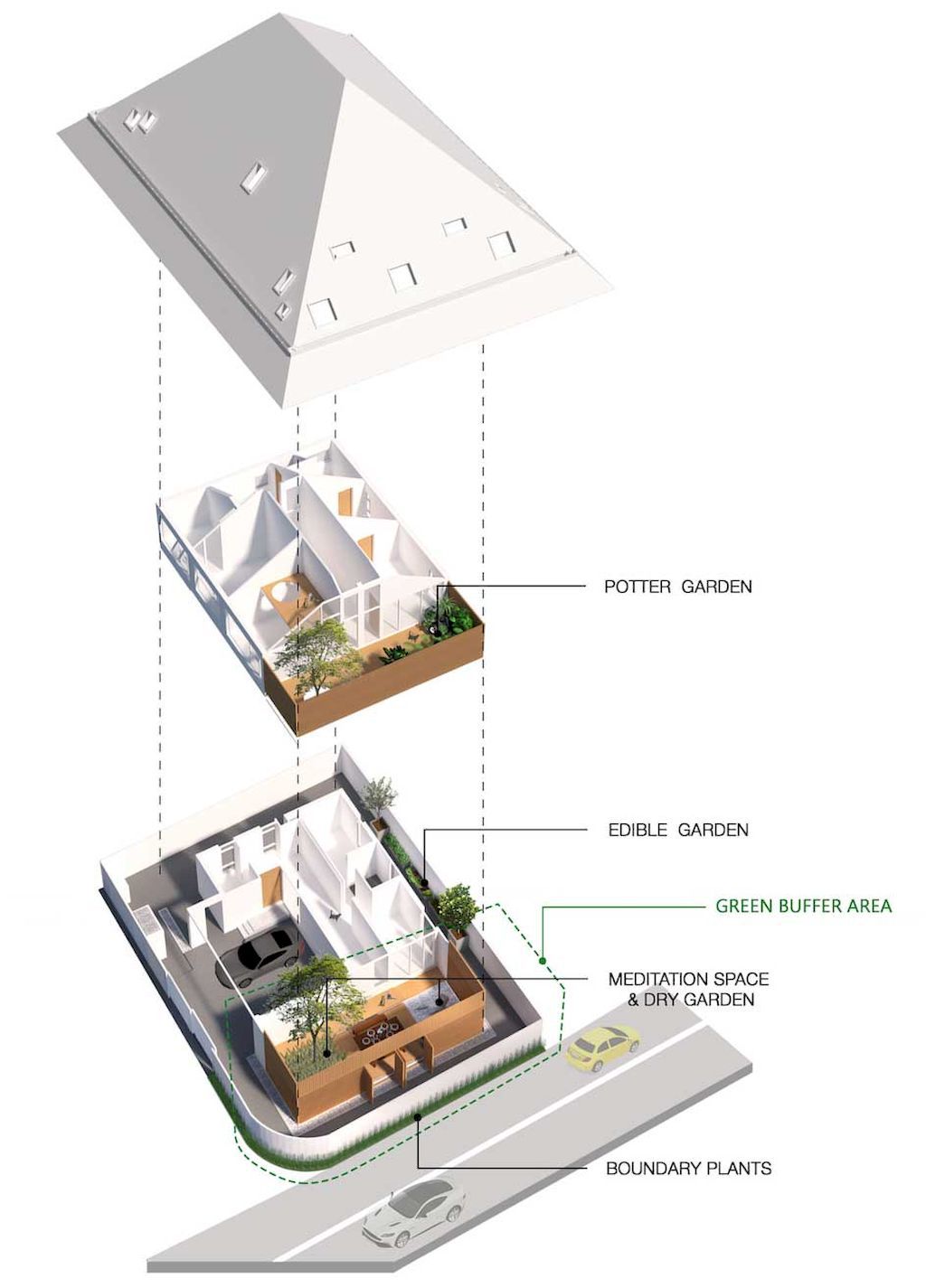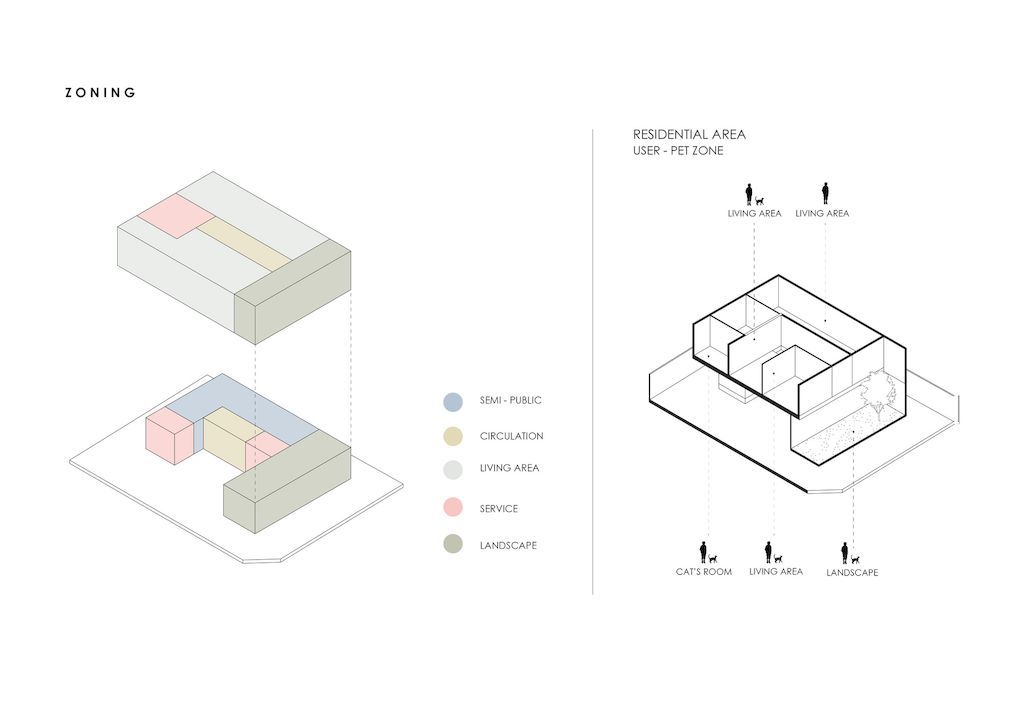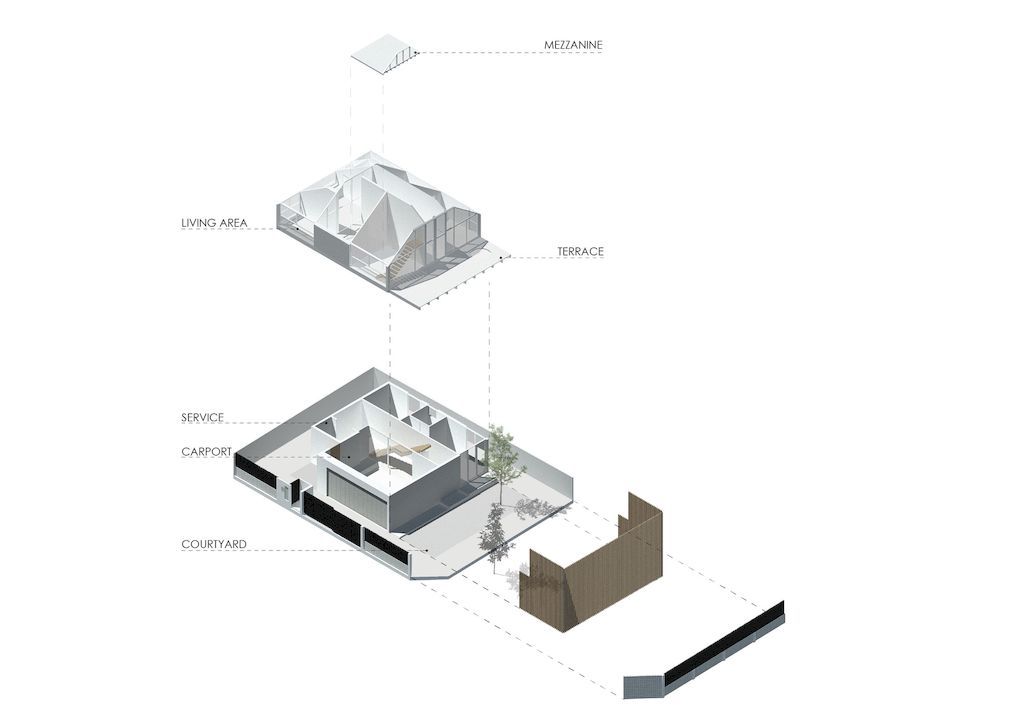 The Ice Su House Gallery:
Text by the Architects: Ice sue's house is a two – stories house located in the residential area in Bangkok. Surrounded by the neighbors, the owners required a living area with high level of privacy yet remained some relation to the outside nature. Hence, this contradiction of condition is being physically interpreted into an architectural form and space.
Photo credit: Spaceshift Studio| Source: Junsekino Architect and Design
For more information about this project; please contact the Architecture firm :
– Add: 189 41 9 ซอย, 4/1 Rama IX Rd, Suan Luang, Bangkok 10250, Thailand
– Tel: +66 2 314 2228
– Email: [email protected]/ [email protected]
More Projects in Thailand here:
---