Date of Publishing:
Architecture Design of Casa Nicté Ha
Description About The Project
Casa Nicté Ha designed by Di Frenna Arquitectos from the Mayan, mythical origin of an aquatic plant with floating leaves and beautiful white flowers of delicate perfume. Also, giving this name to the house because of its proximity and height to the lake on its back facade and its floating overhang on the front facade. This home is 5,576 square foot (518 square metre) and as a stack of volumes constructed from a mix of materials – includes beige concrete, local stone, steel beams, glass and wood.
Outside, Casa Nicté Ha is accompanied by a grassy yard complete with an outdoor patio, pool and lush plantings. Once inside, a balanced materiality of dark and light characterises the decor, including white painted walls, warm wood and concrete floors, exposed steel beams, and other black and brown accents.
In this house, a dark rendered two storey volume slotted into the middle of the house. At the rear of the residence is a covered outdoor dining room and bar, accessed from a sliding glass door. Besides, a series of steel pillars on the left side support the volume upstairs. A double height kitchen and dining area is located in the main middle volume, a step above an adjoining sitting area. In addition to this, three bedrooms with en-suite bathrooms accessed from here. Another bedroom and two bathrooms are located on the ground floor.
The Architecture Design Project Information: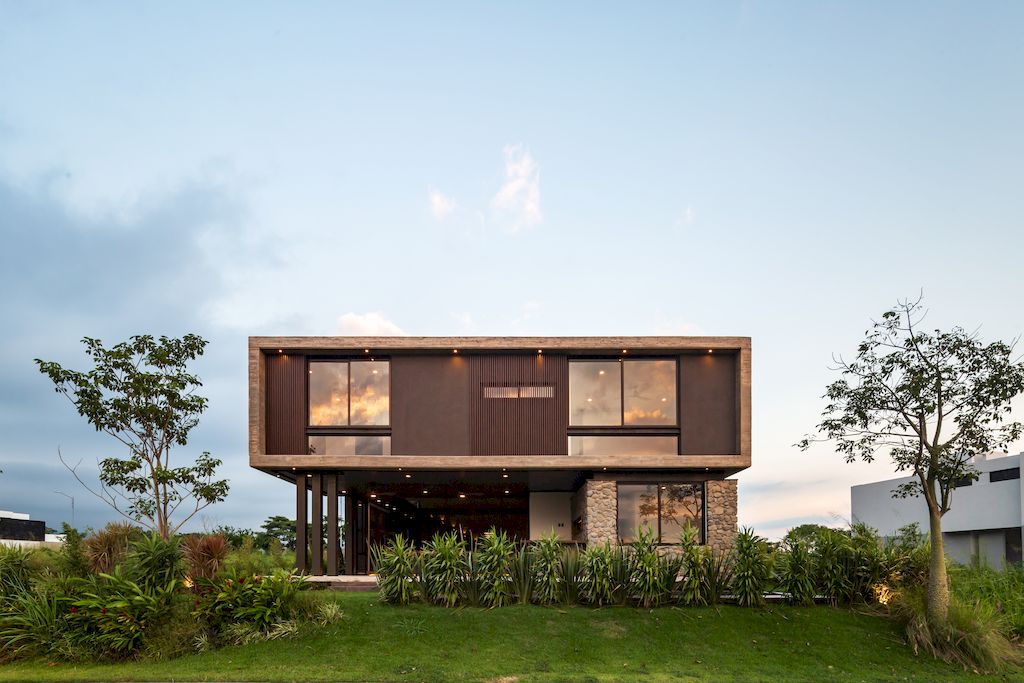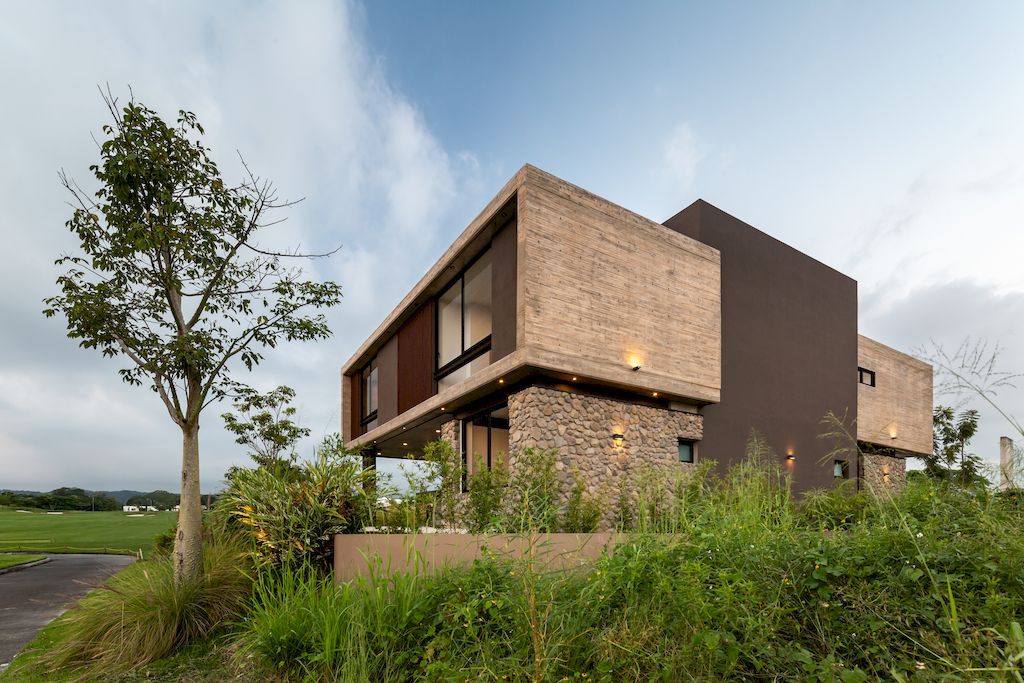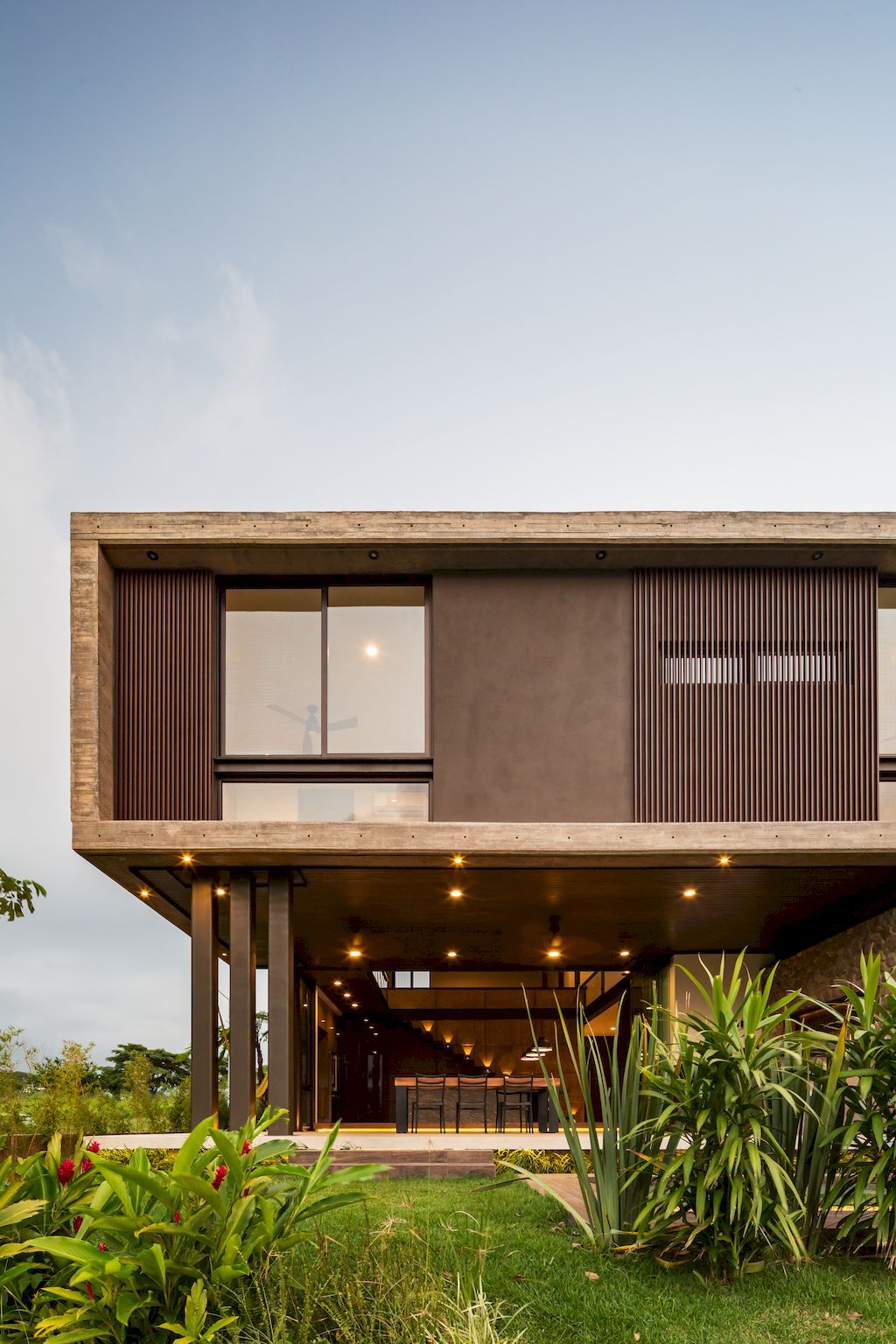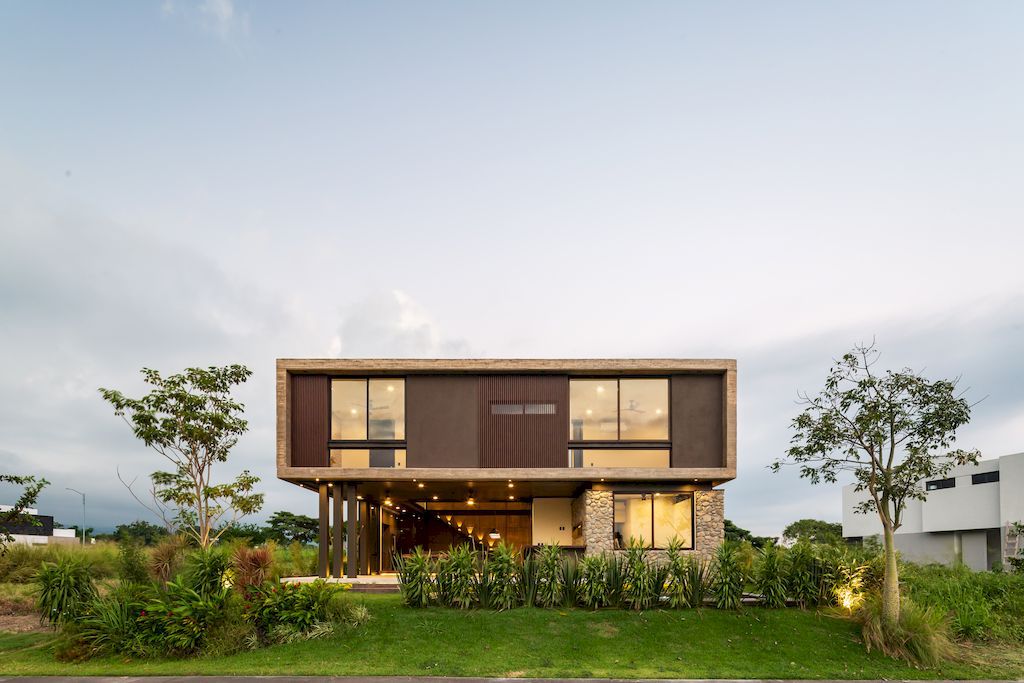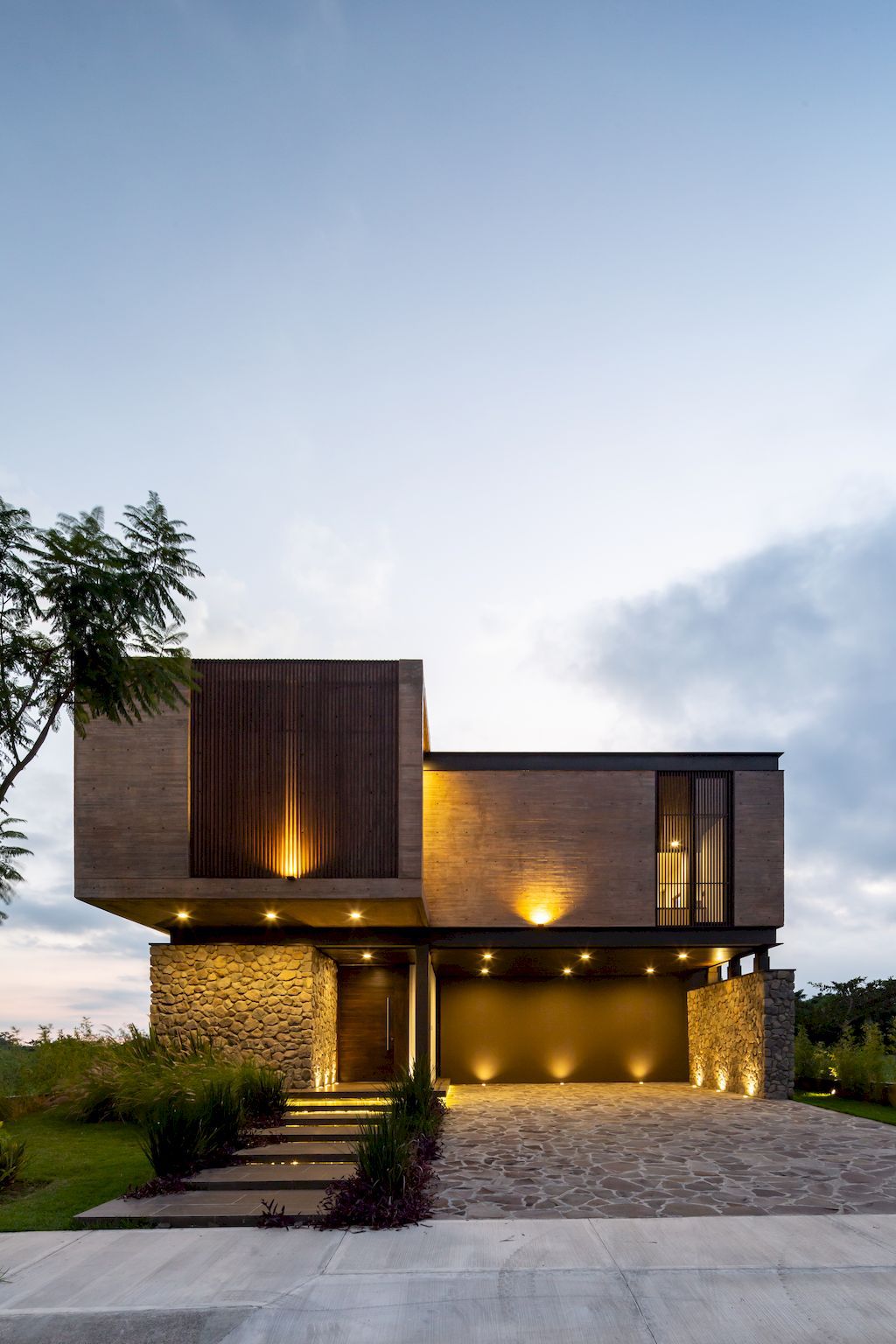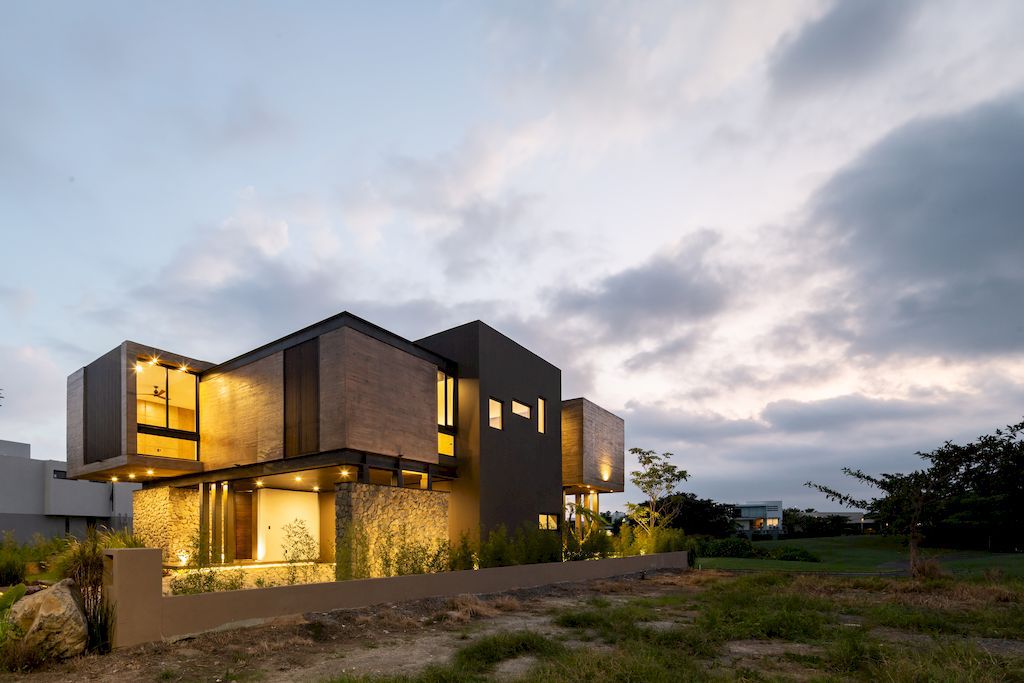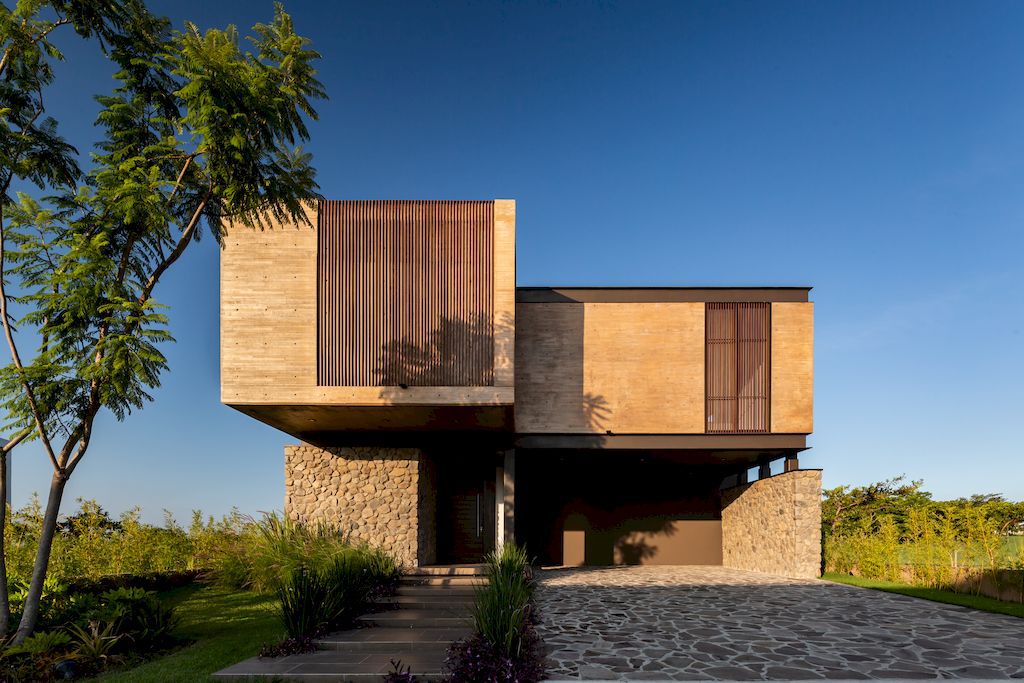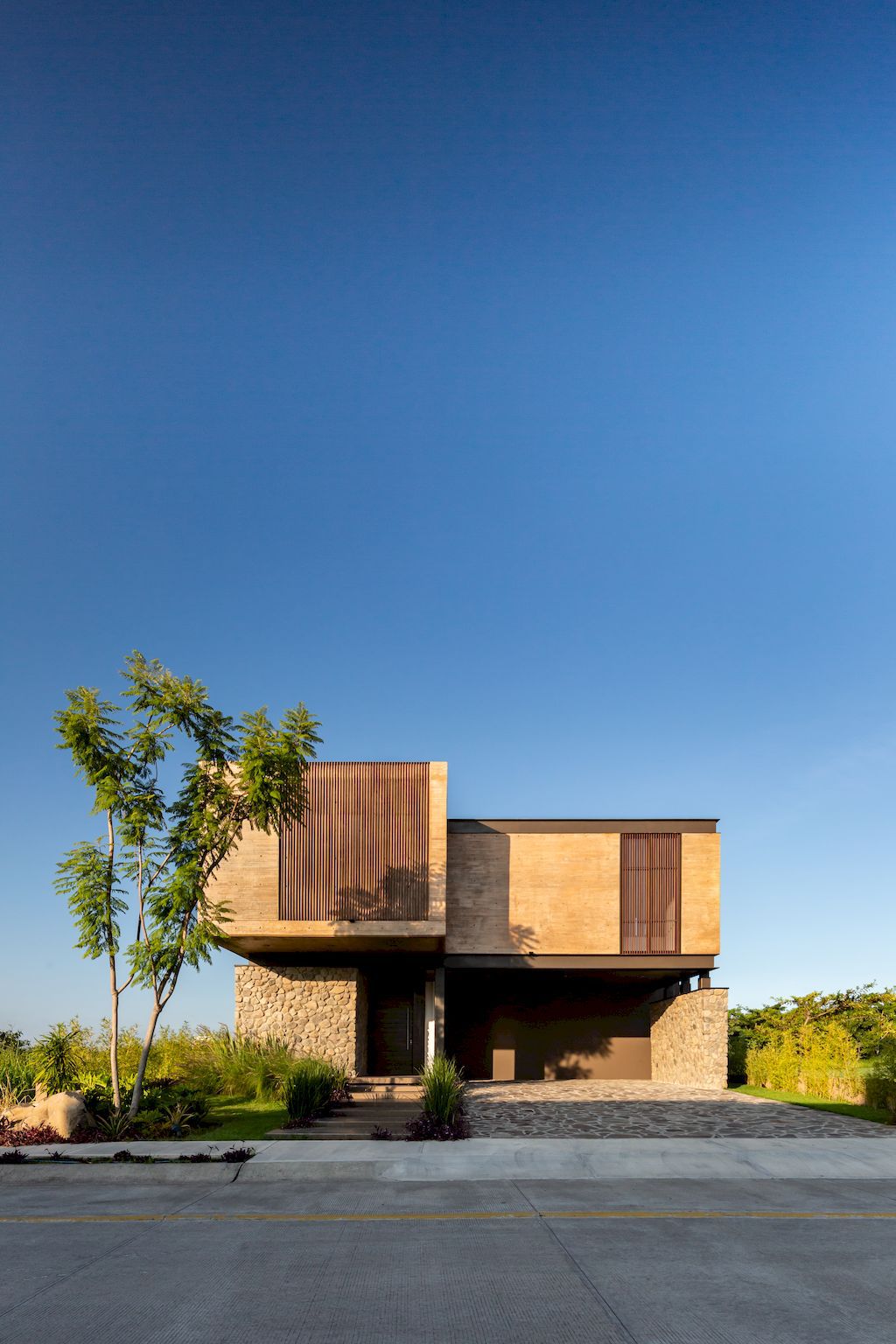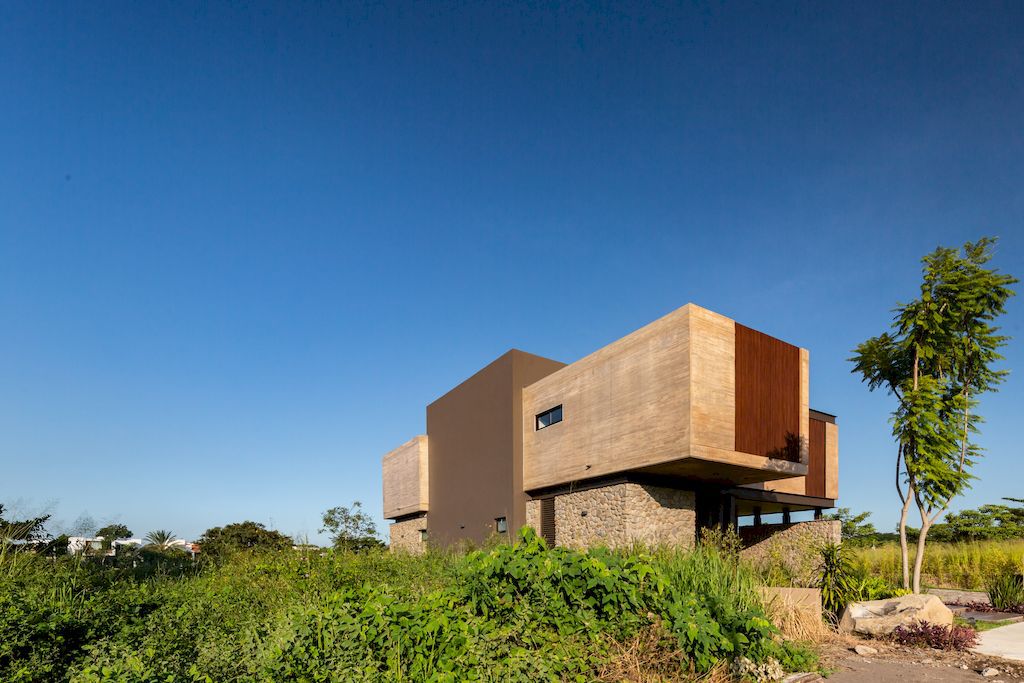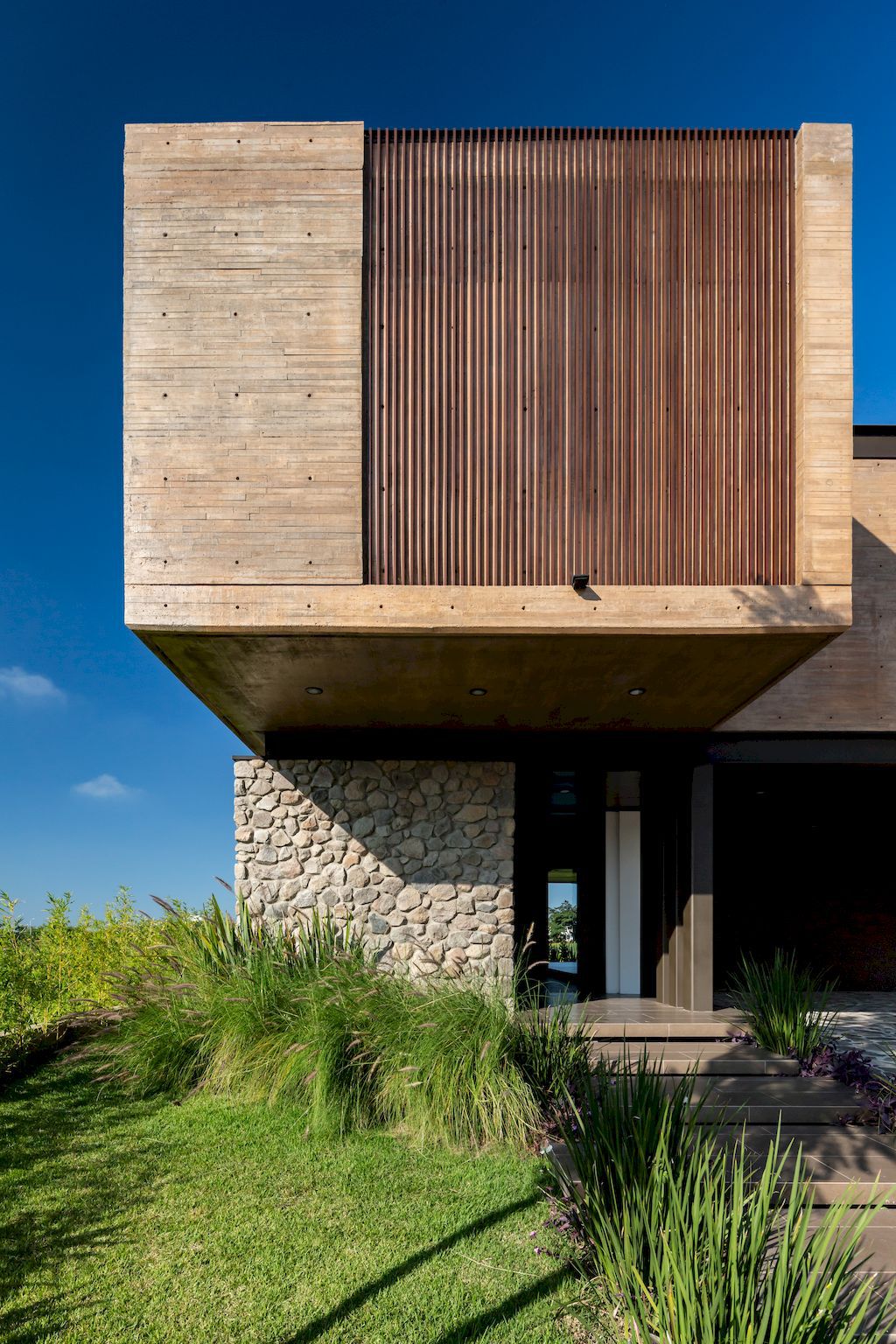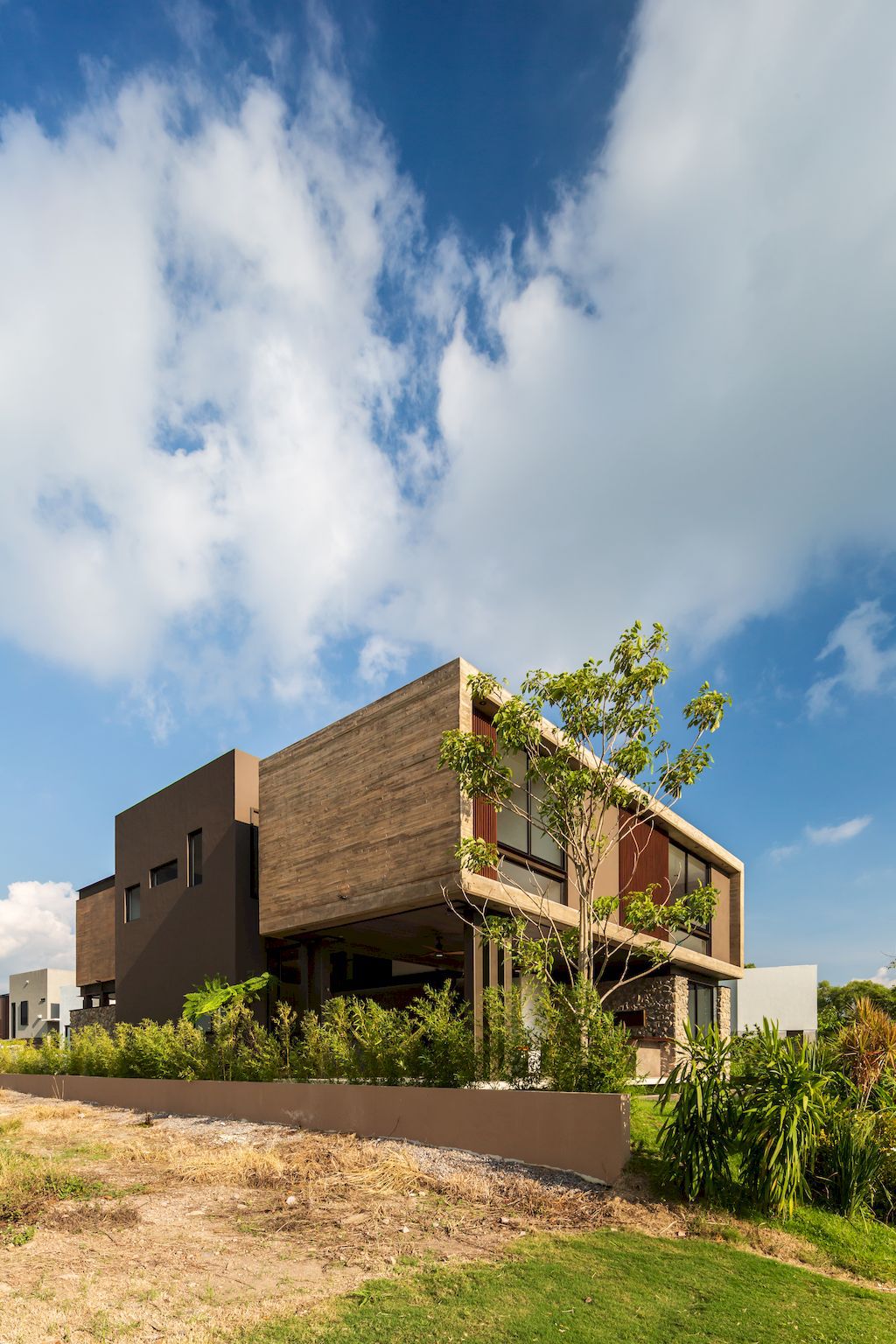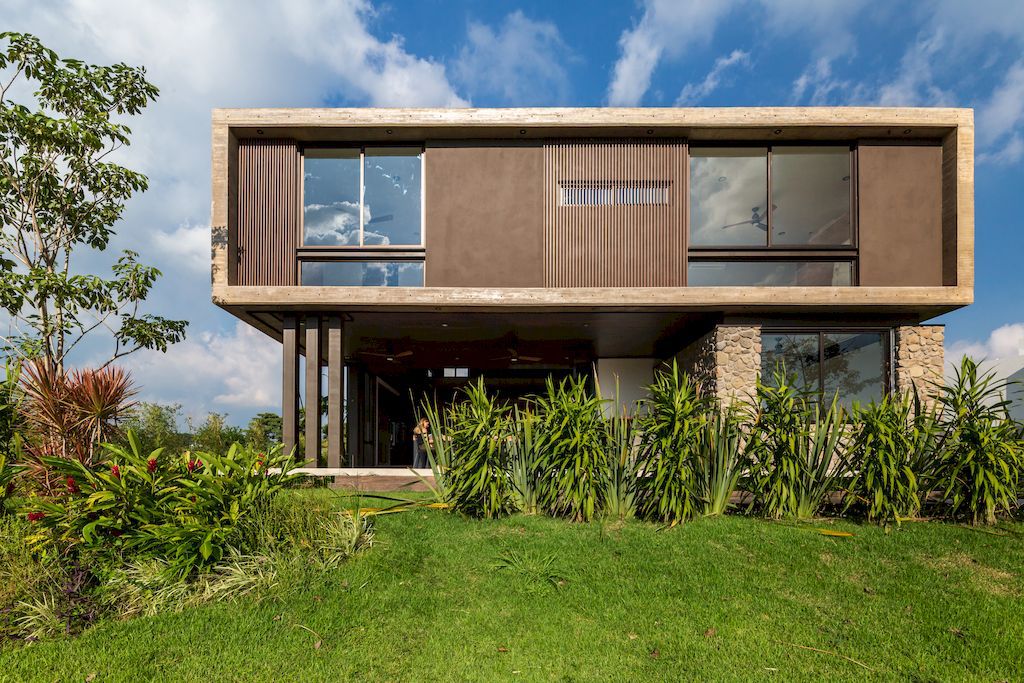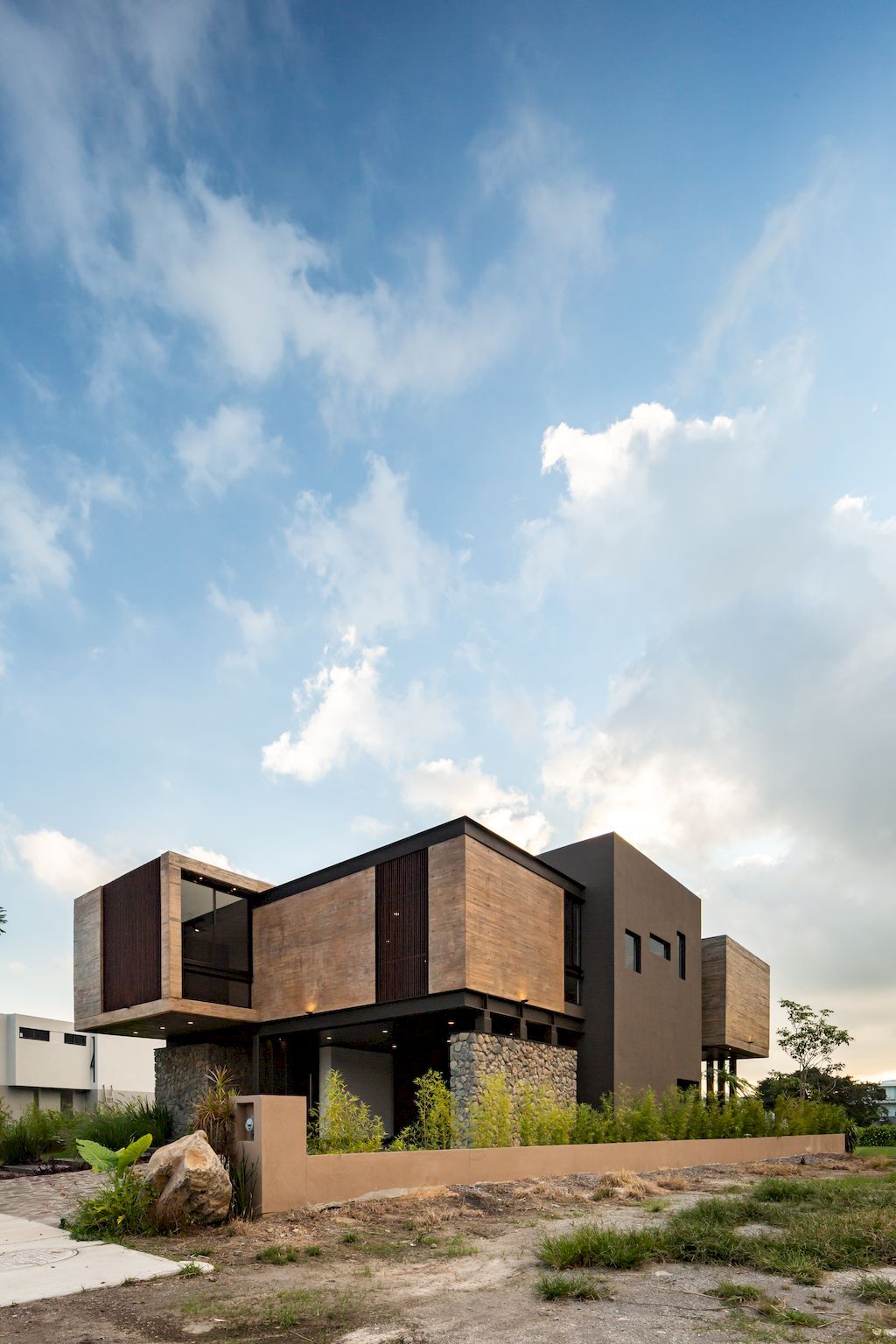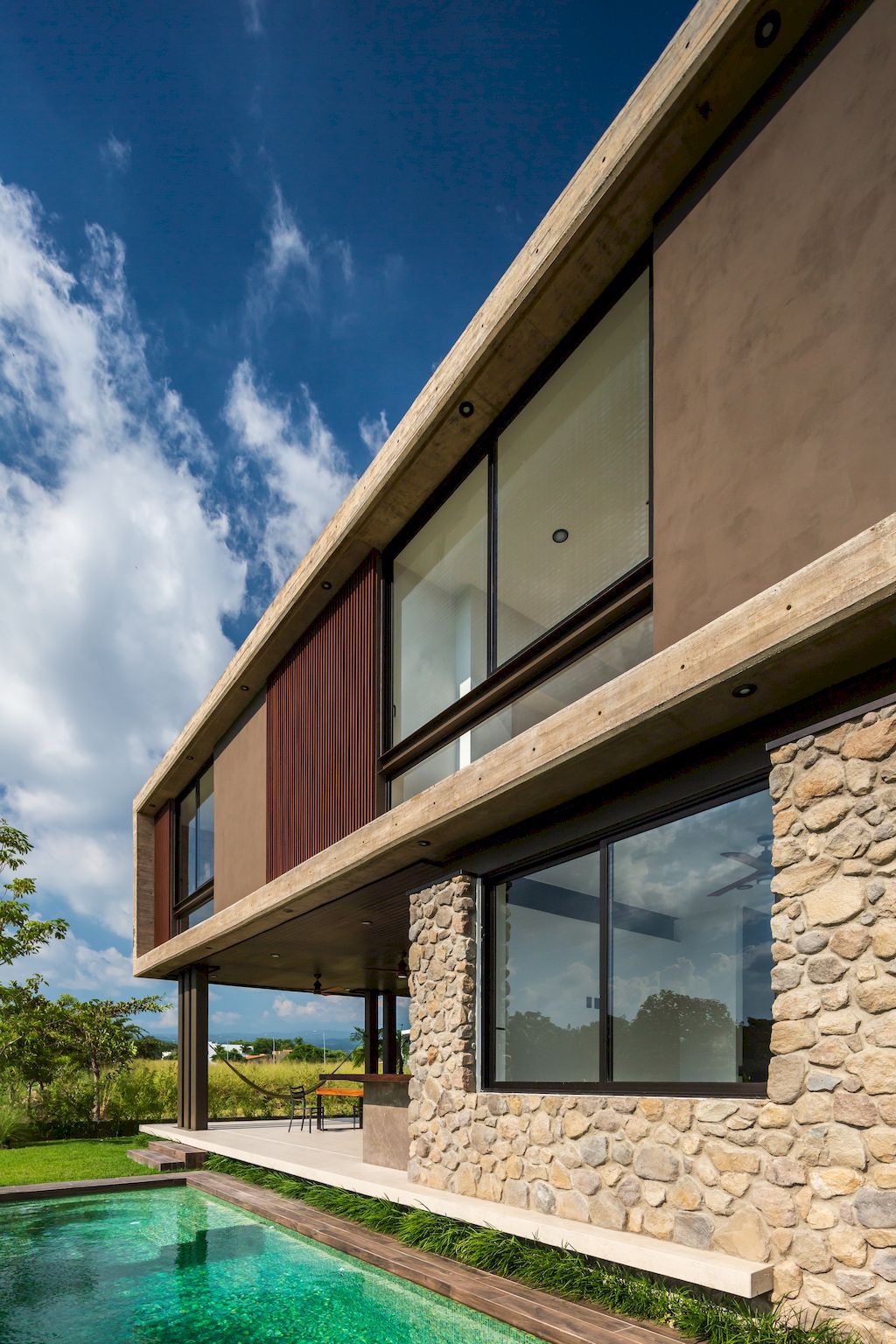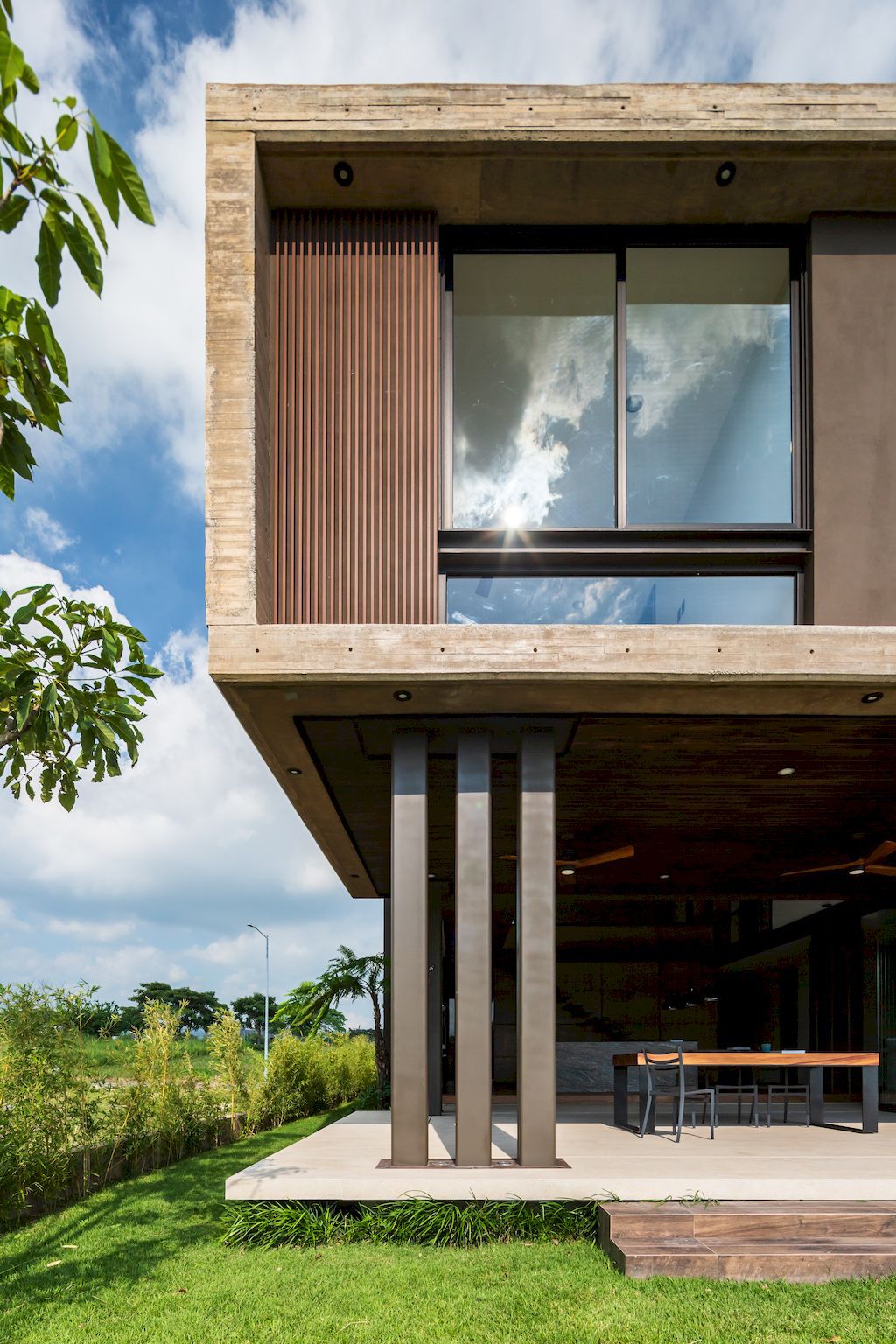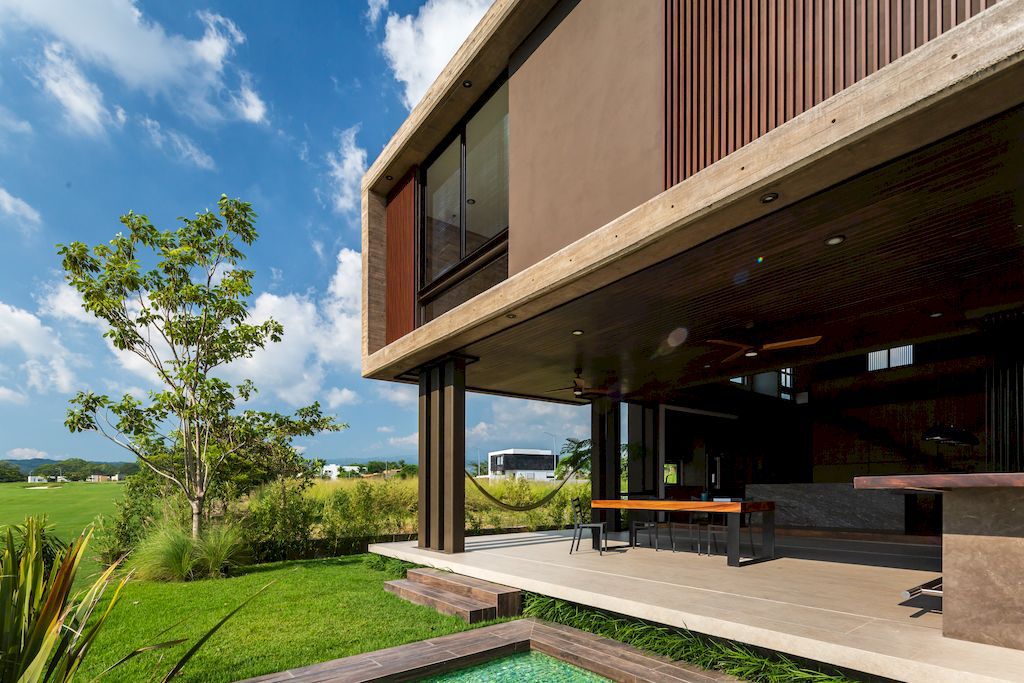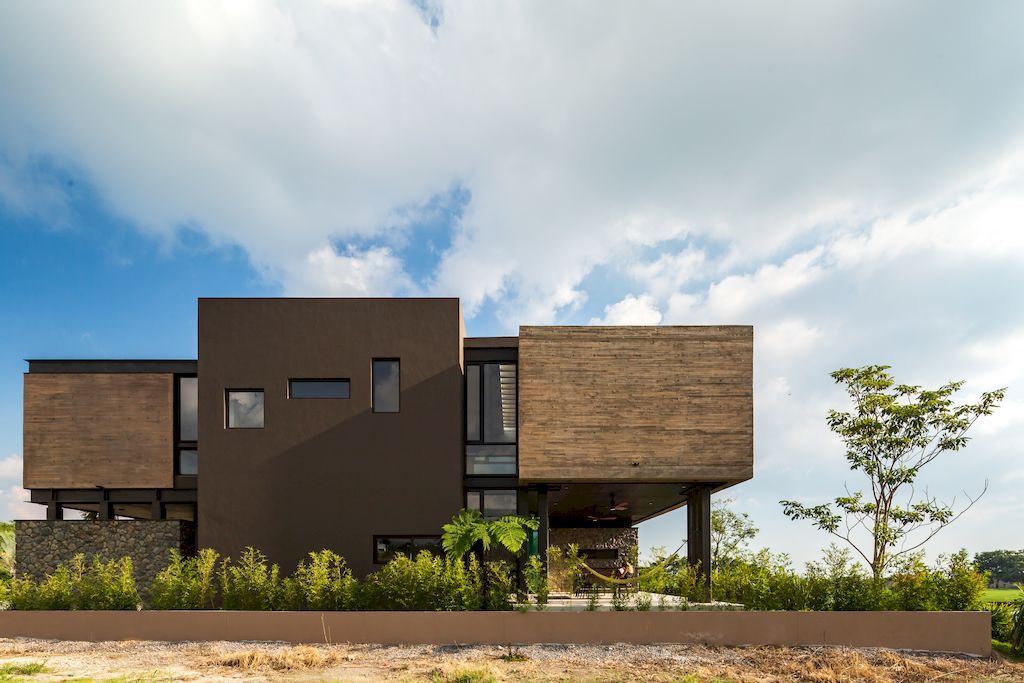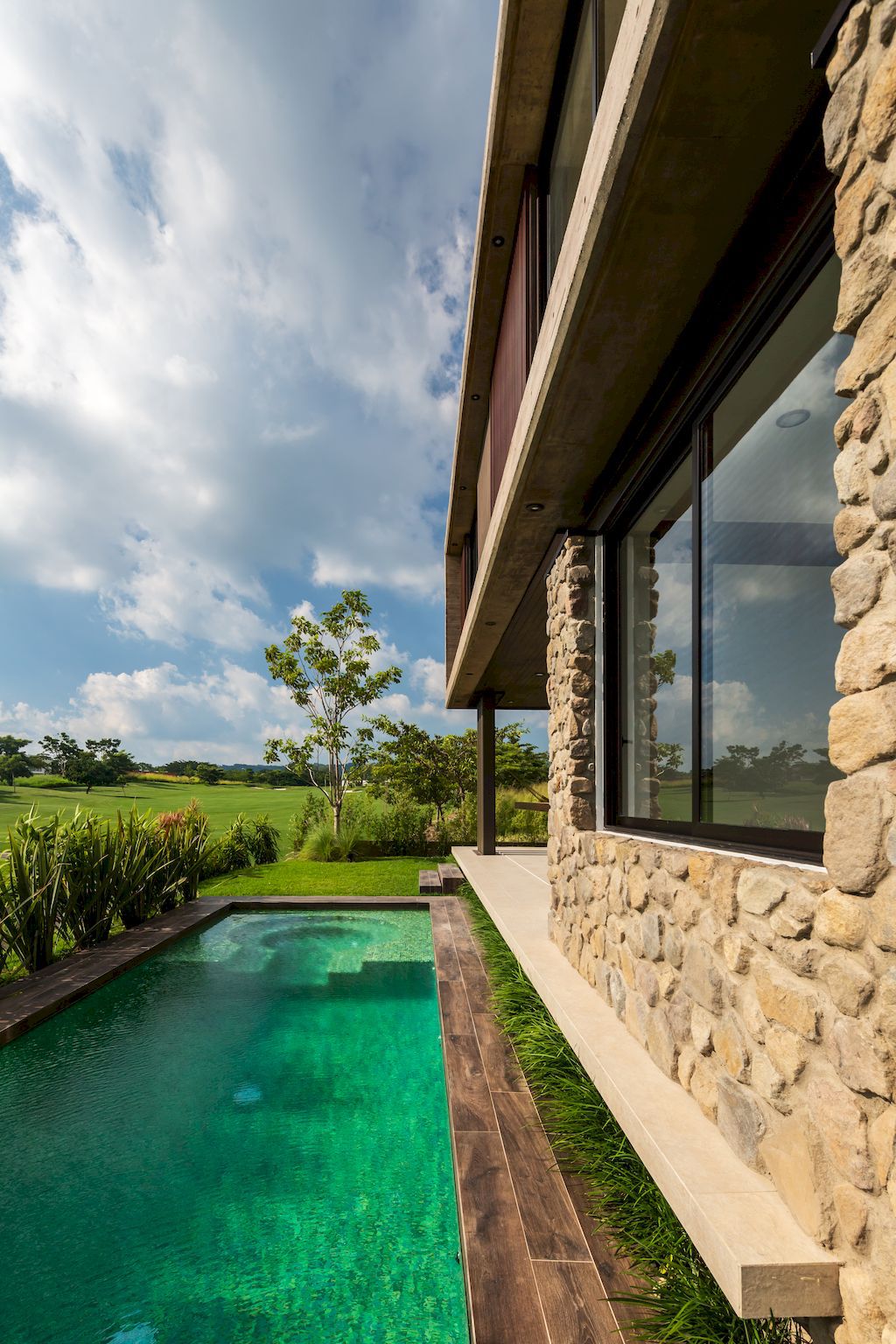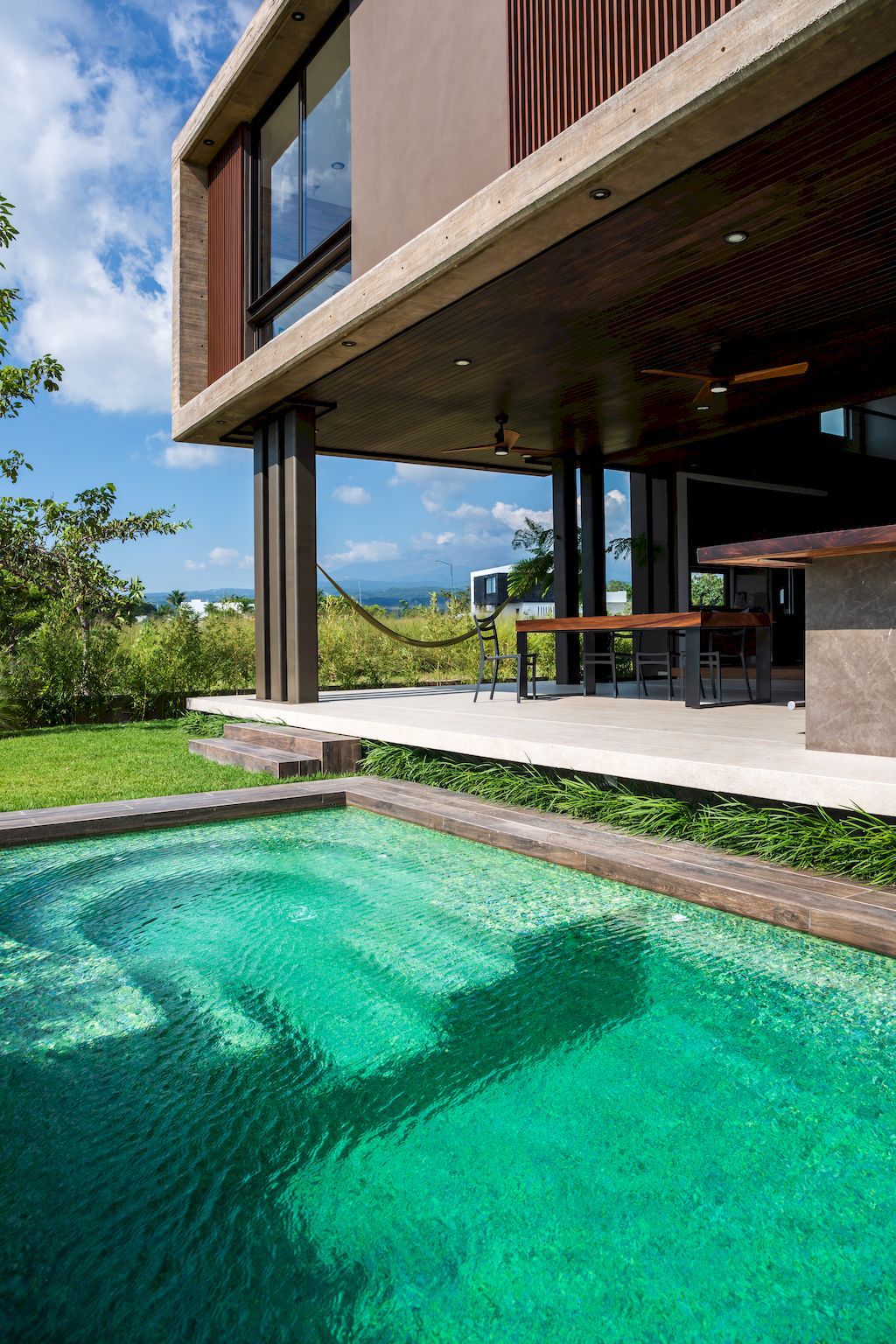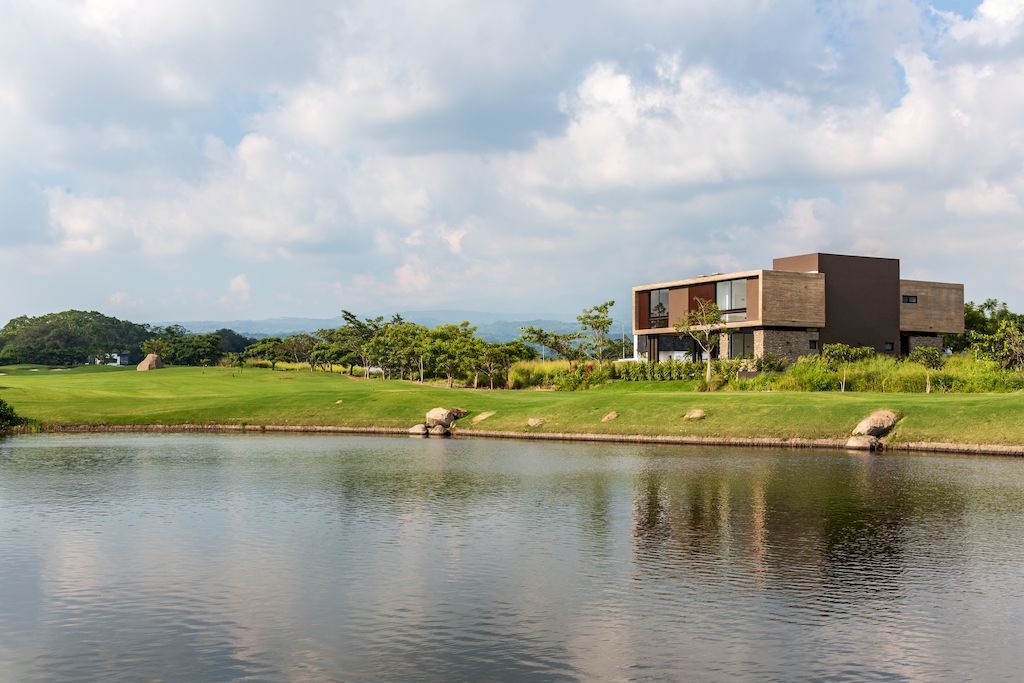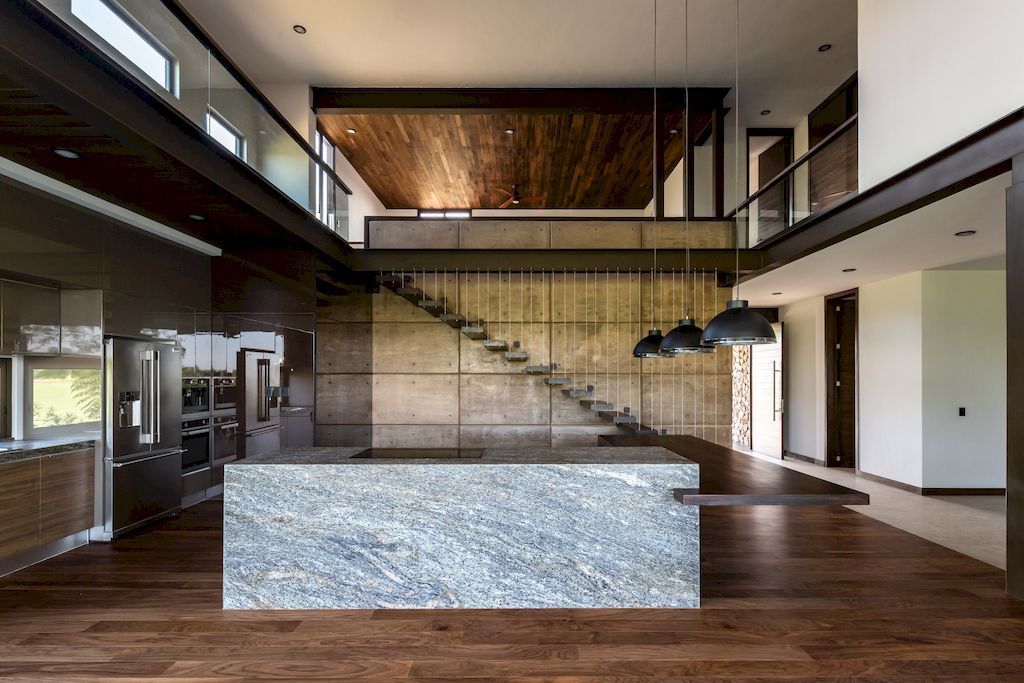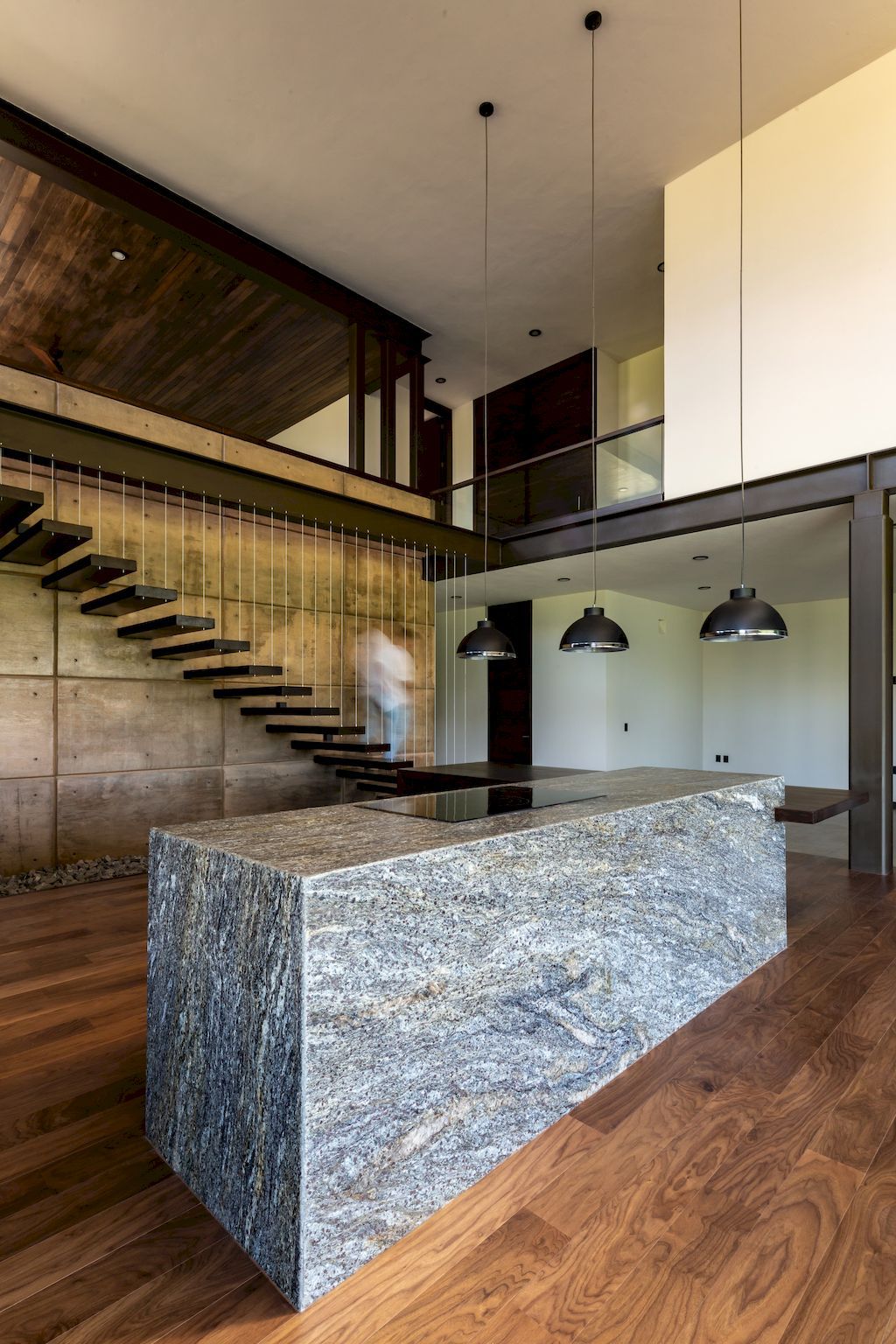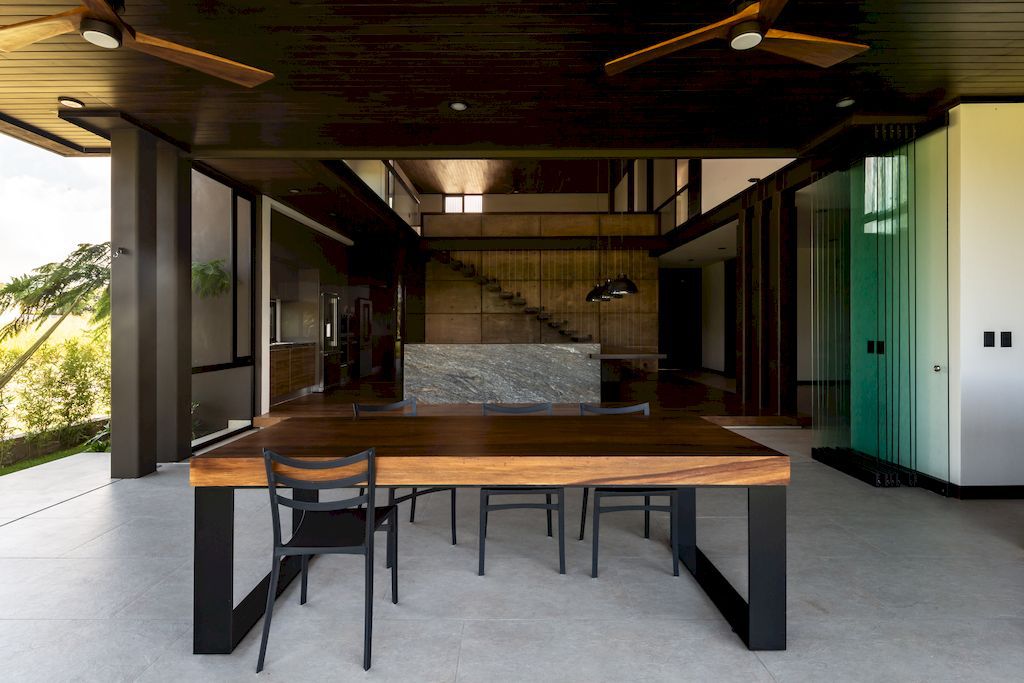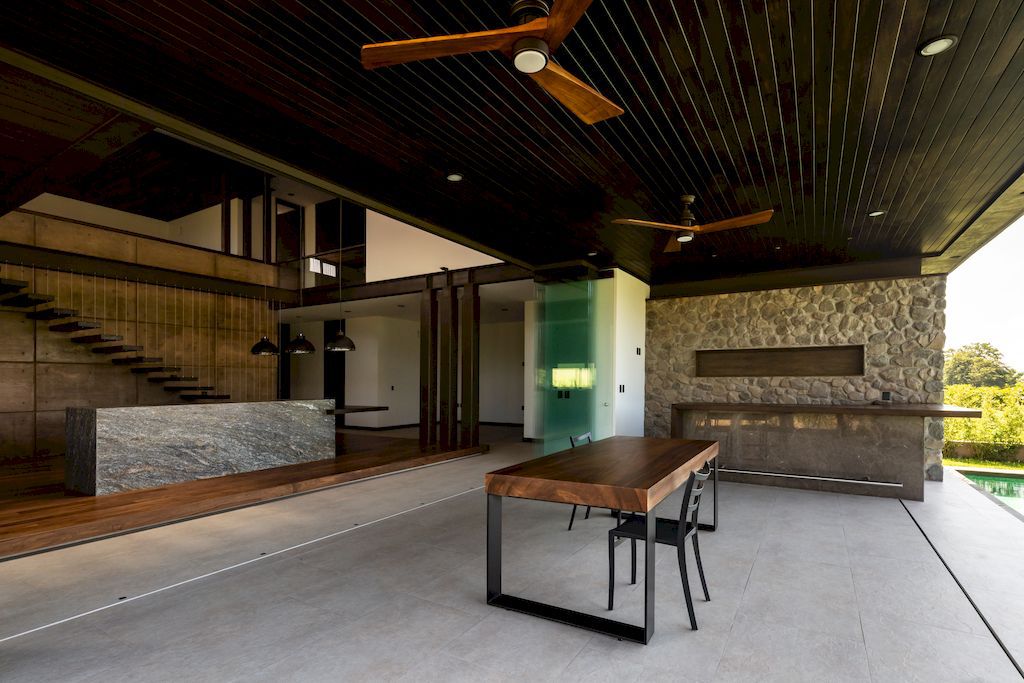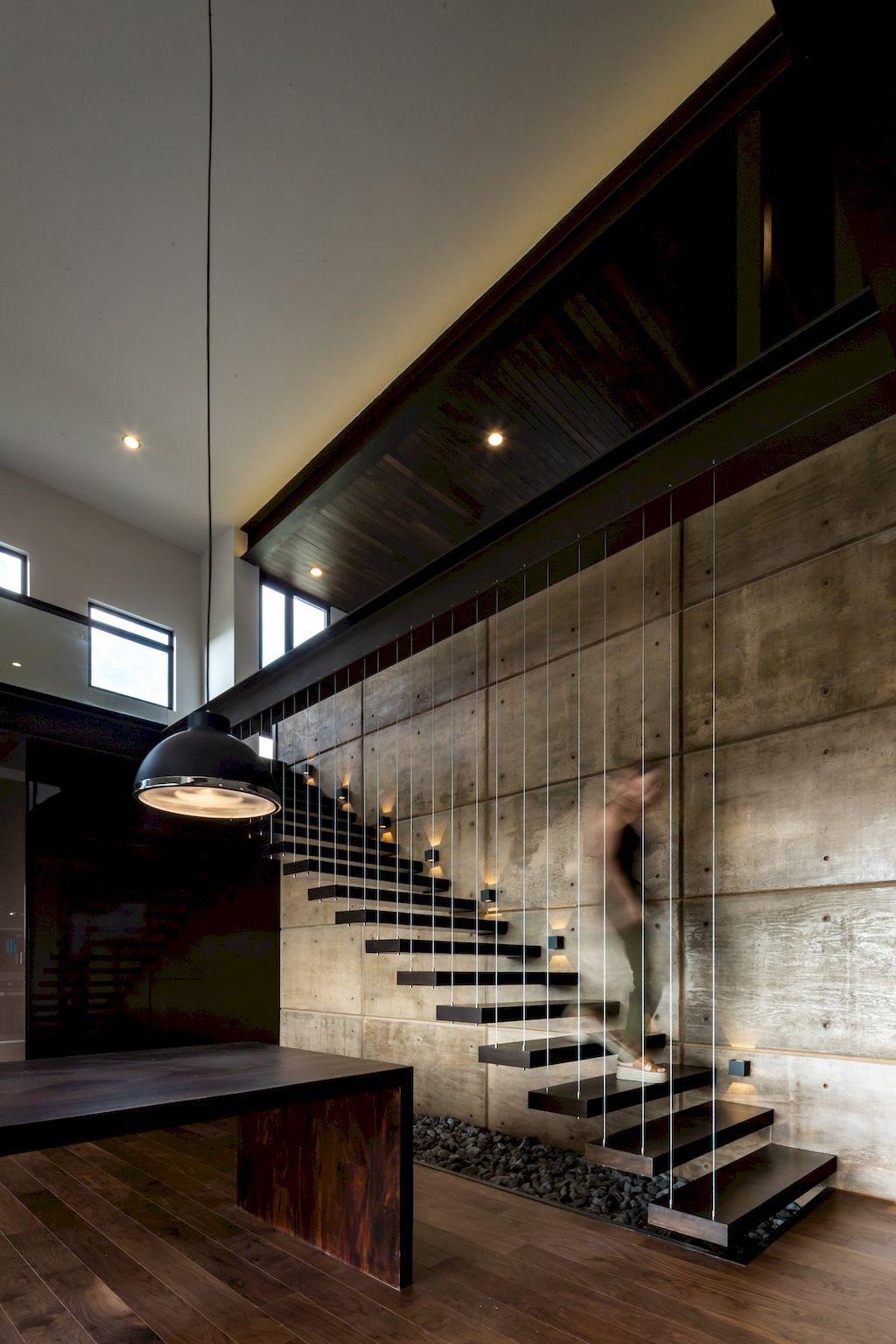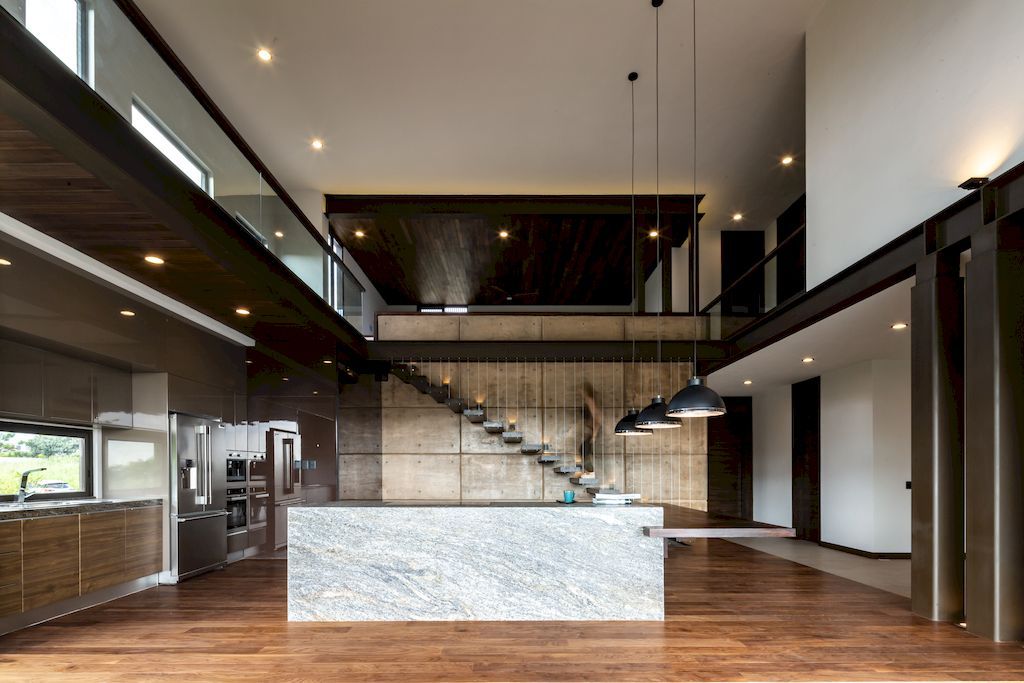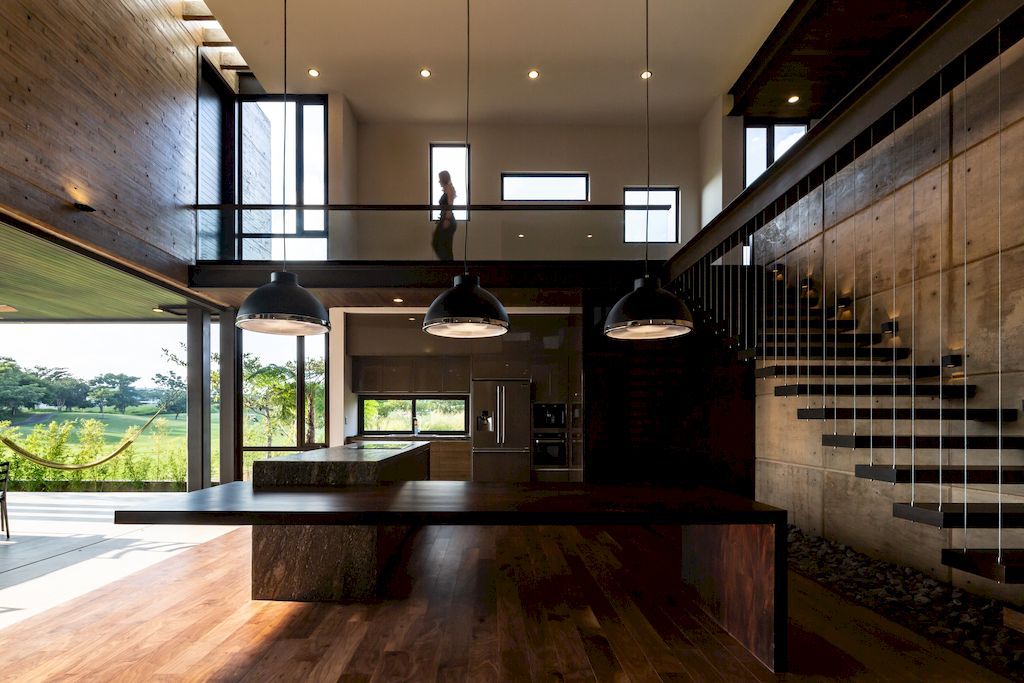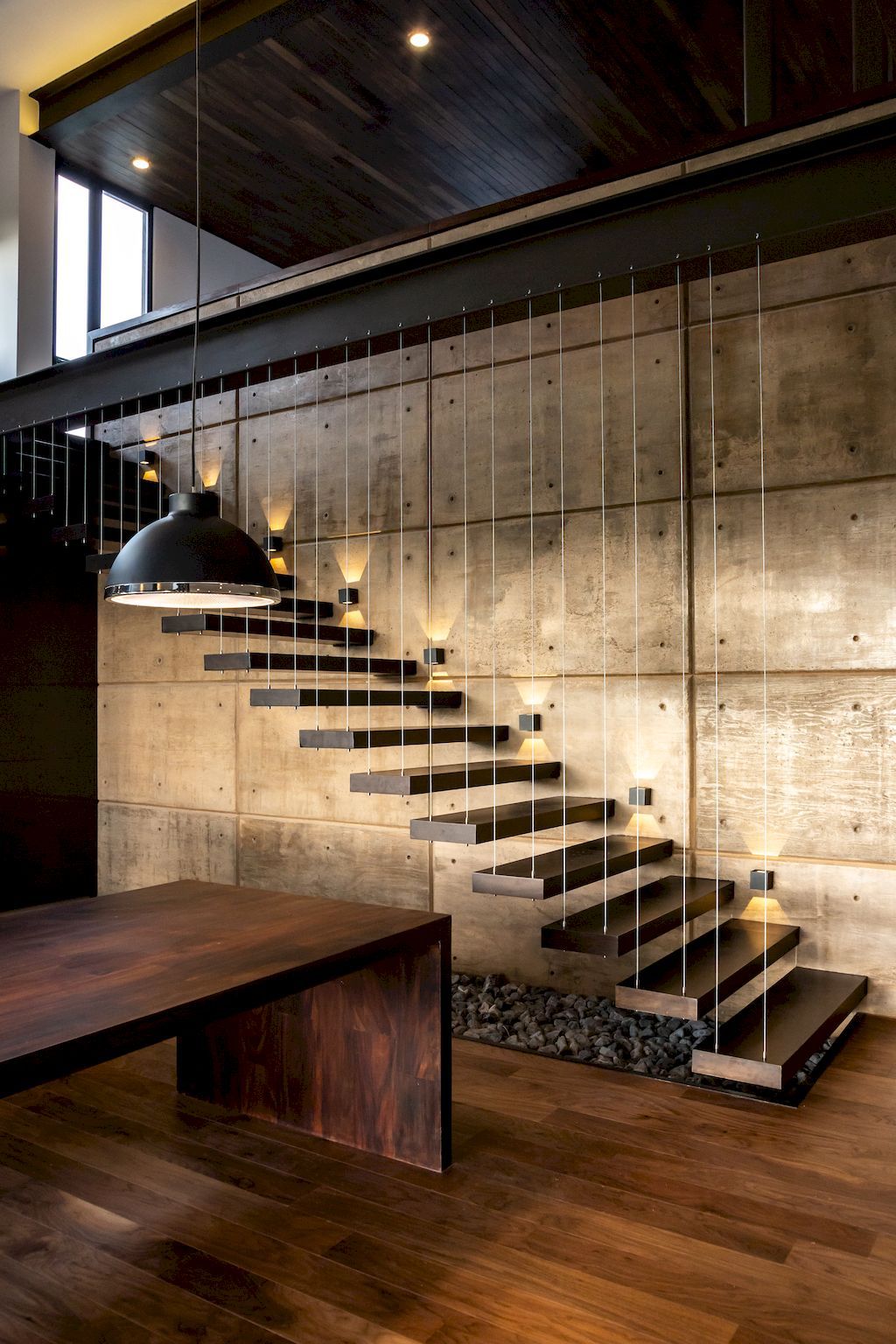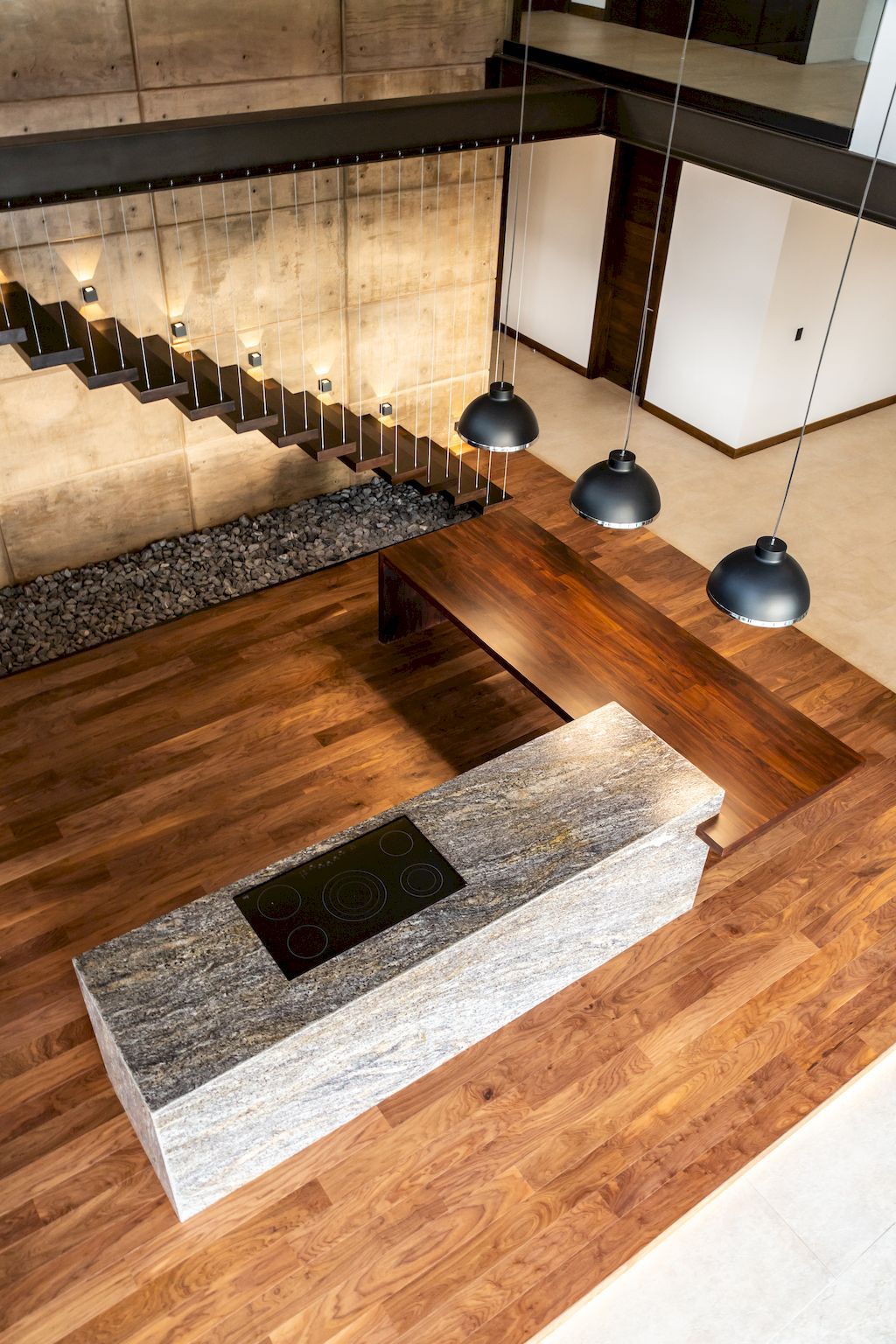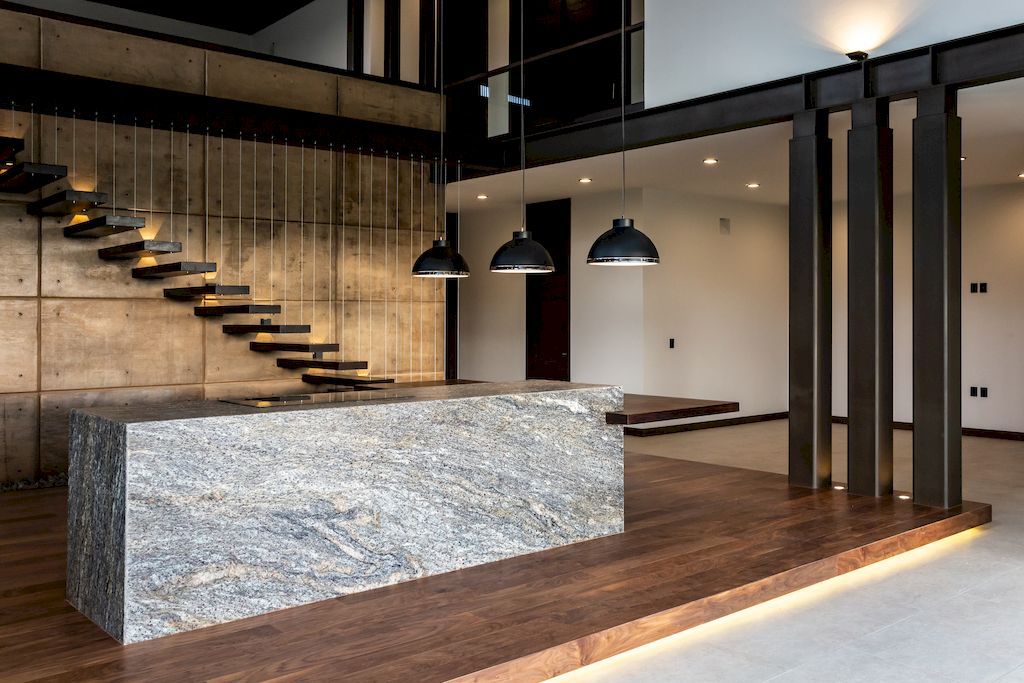 The Casa Nicté Ha Gallery:
Text by the Architects: Casa Nicté Ha, an Angular House in rural Mexico by Di Frenna Arquitectos was born from creating a set of volumes made up of a concrete matched to the tone of the earth in the area and mixing it with the same buried stone of itself, which they call "Piedra de potrero".
Photo credit: Onnis Luque| Source: Di Frenna Arquitectos
For more information about this project; please contact the Architecture firm :
– Add: Tercer Anillo Periferico #137, Plaza Aria Local 5, Residencial Esmeralda Nte., 28017 Colima, Col., Mexico
– Tel: +52 312 223 3197
– Email: matia.di.frenna@hotmail.com
More Projects in Mexico here:
---