Date of Publishing:
Architecture Design of Water House
Description About The Project
Water House designed by Di Frenna Arquitectos is a stunning and modern home. Indeed, the architect took advantage of humid tropical climate in Colima to design a project with living spaces that are completely open to the outside but still ensure privacy. Also, the architectural program developed facilitate the privacy of the house and its views. And allow the creation of their own environment and embrace the key elements: the trees, the pool and the inner courtyard.
The house's name got from the desire that architecture surrounded by aquatic and vegetative elements at all times. Therefore, the swimming pool, the protagonist of the project, became a specific landmark which receives the views and sunshine of the entire construction.
The basement contains social areas such as the cinema and the bar; and it was an essential structural component to the project. Once insides, going through the free space on the ground floor reflects the perspicuous intentions of the design to balance the sensations of elegance and warmth. Also, to achieve its homogeneity to receive the most visited areas of the house: hall, living room, dining room, kitchen, terrace and bar. And at the same time gave up the most privileged environment for the main bedroom that separates from the rest of the program and opens up to the pool panorama.
Finally, the upper level discovered by wandering through the stairs and crossing the suspended bridge. Which continuously facilitates the perspective of the garden and pool, distribute the user to the secondary bedrooms. Indeed, with the sophisticated design, the harmony with the natural, Water House is a truly dream house which offers comfort and high end amenities for the owner.
The Architecture Design Project Information: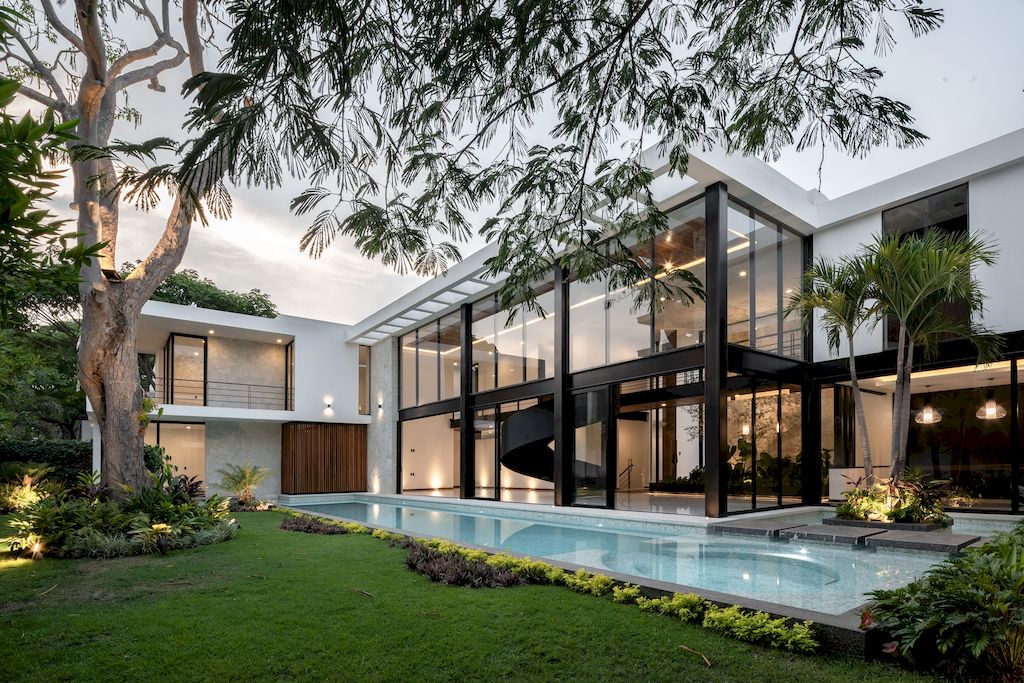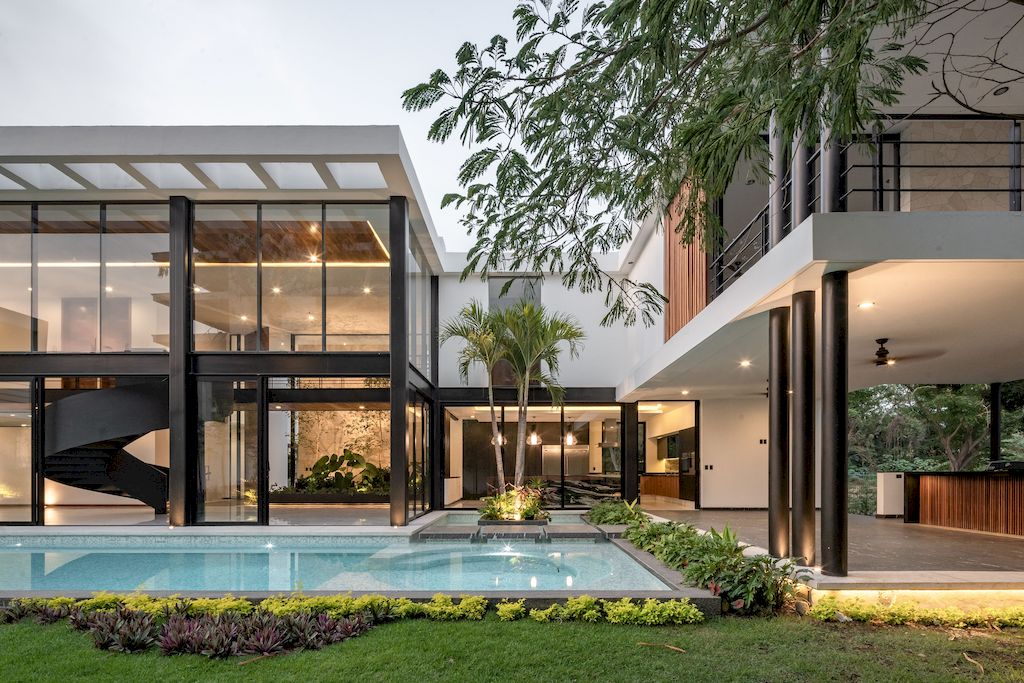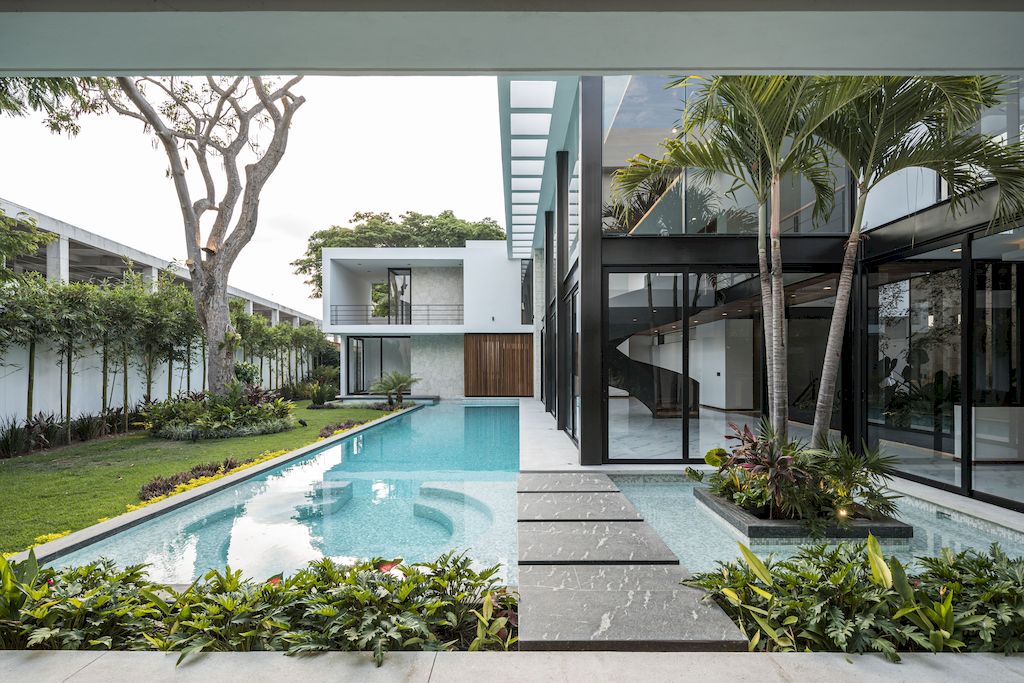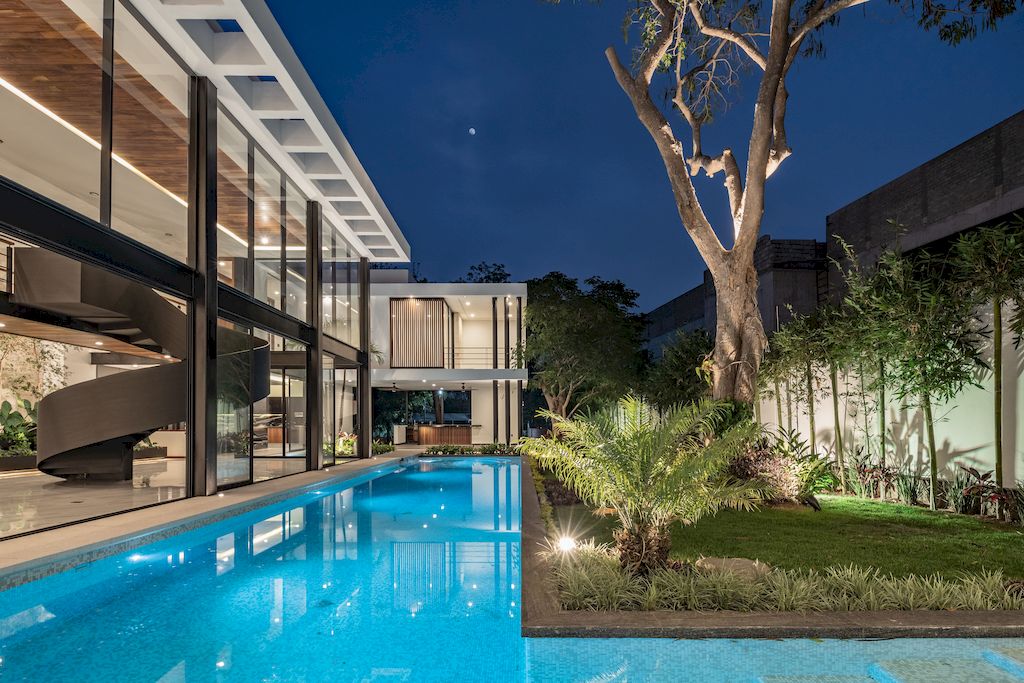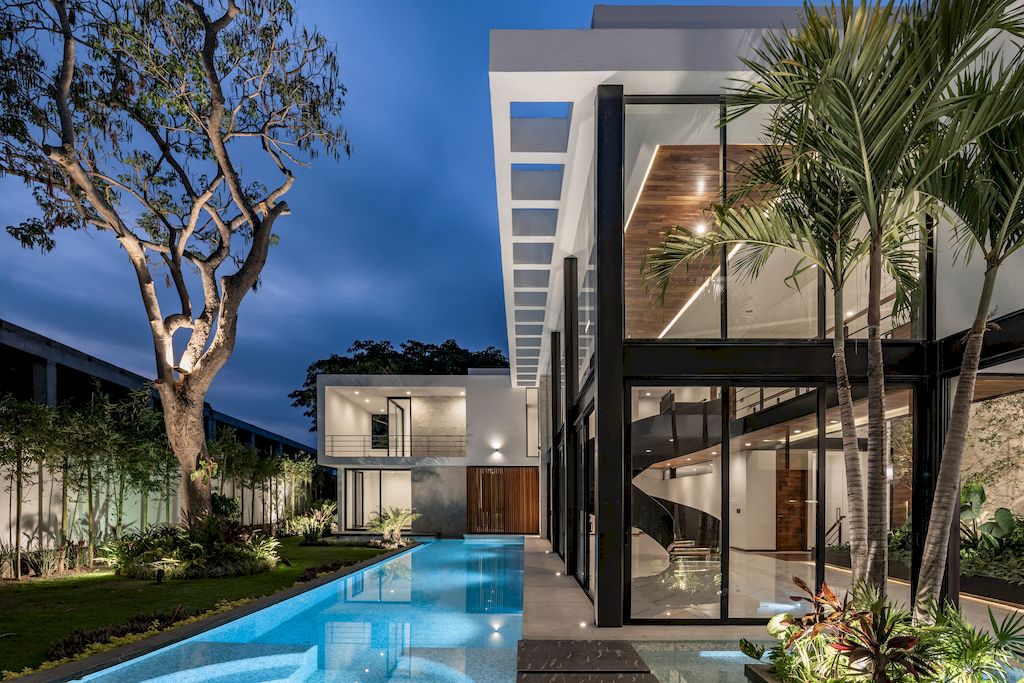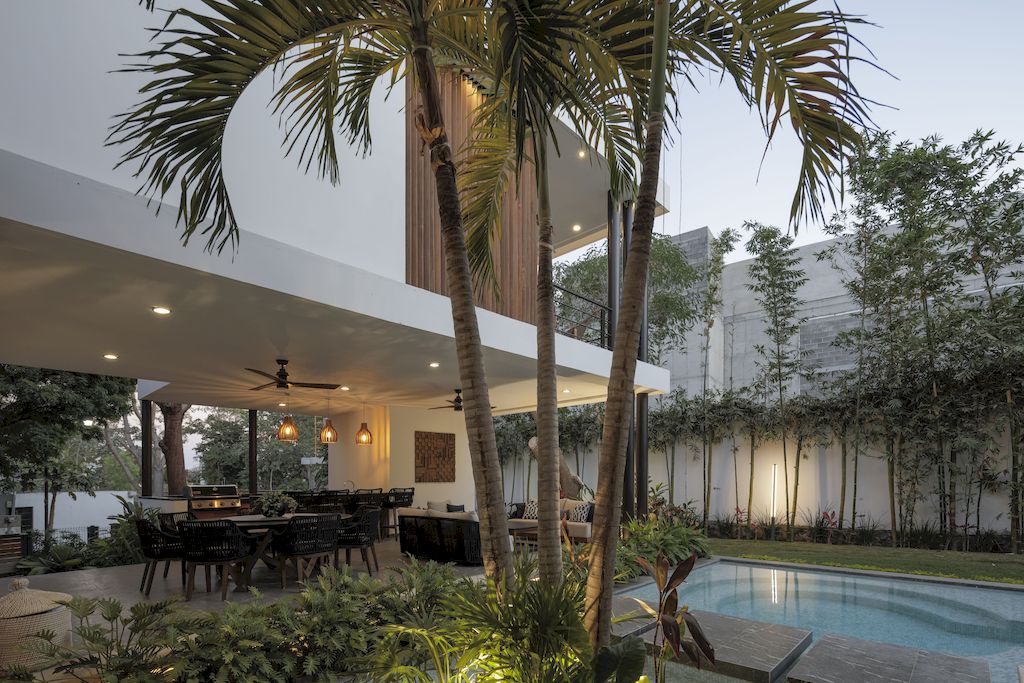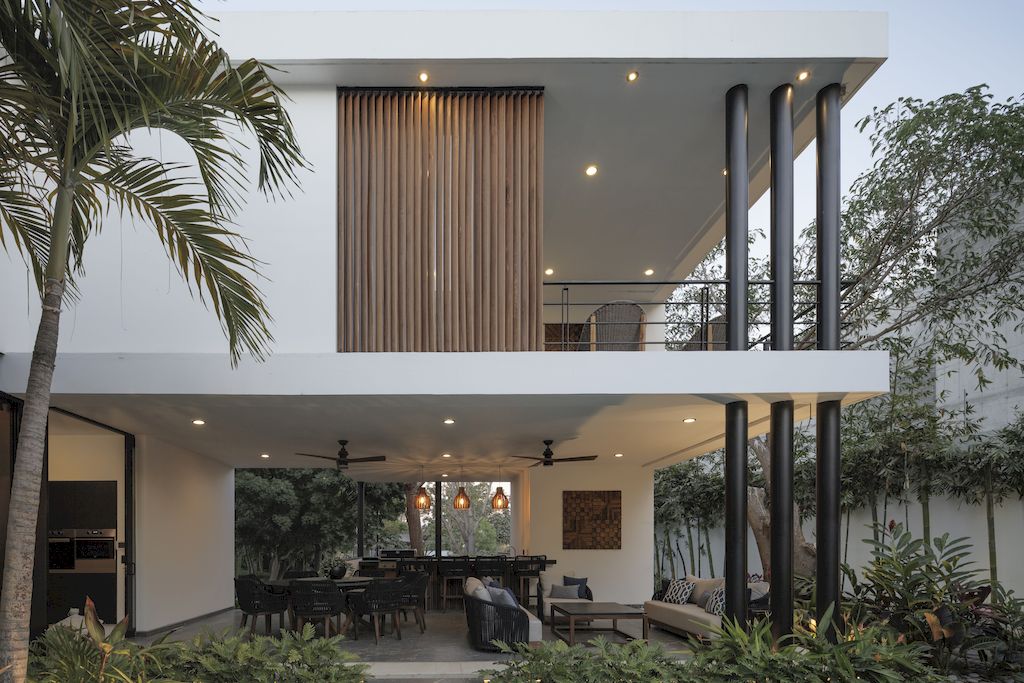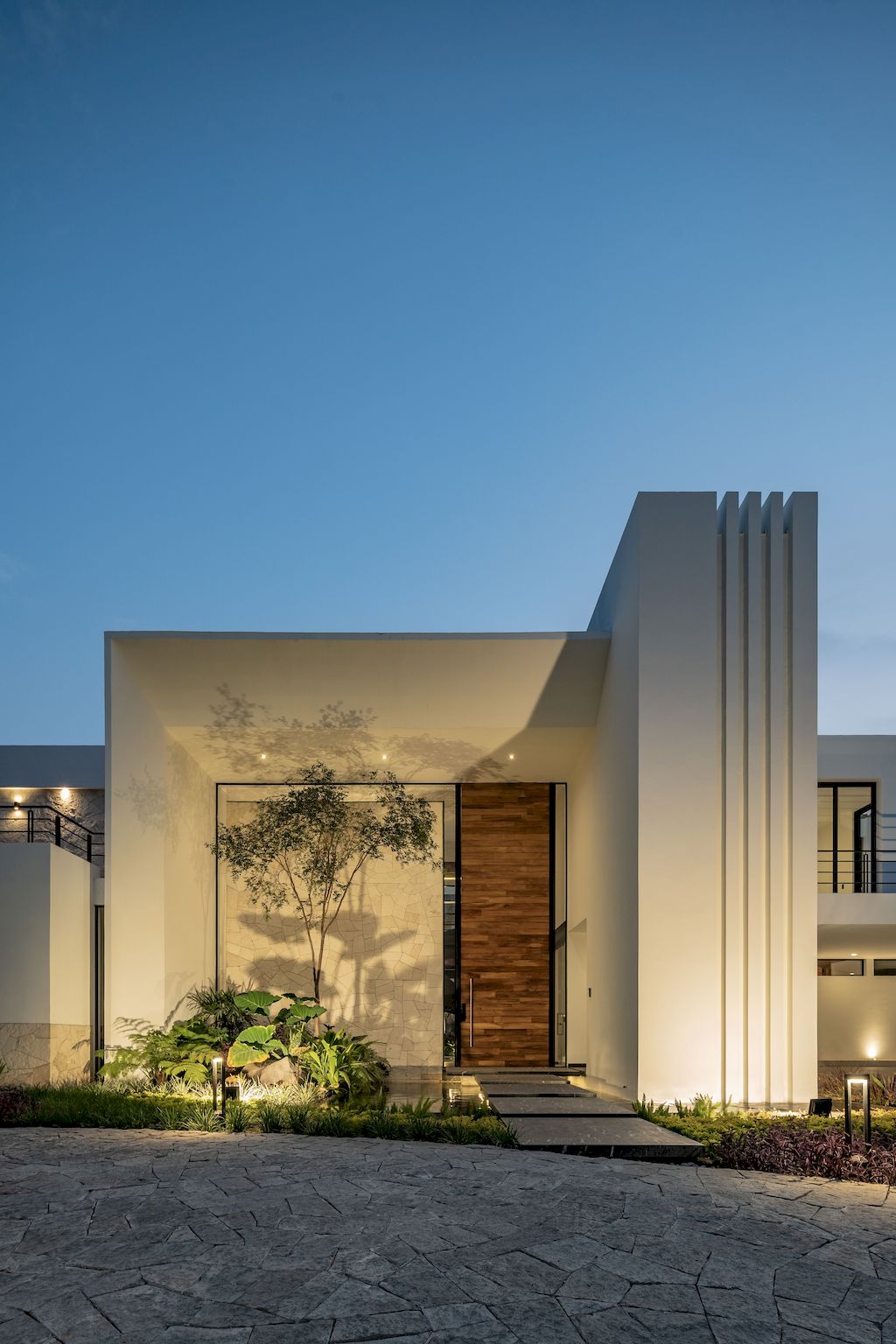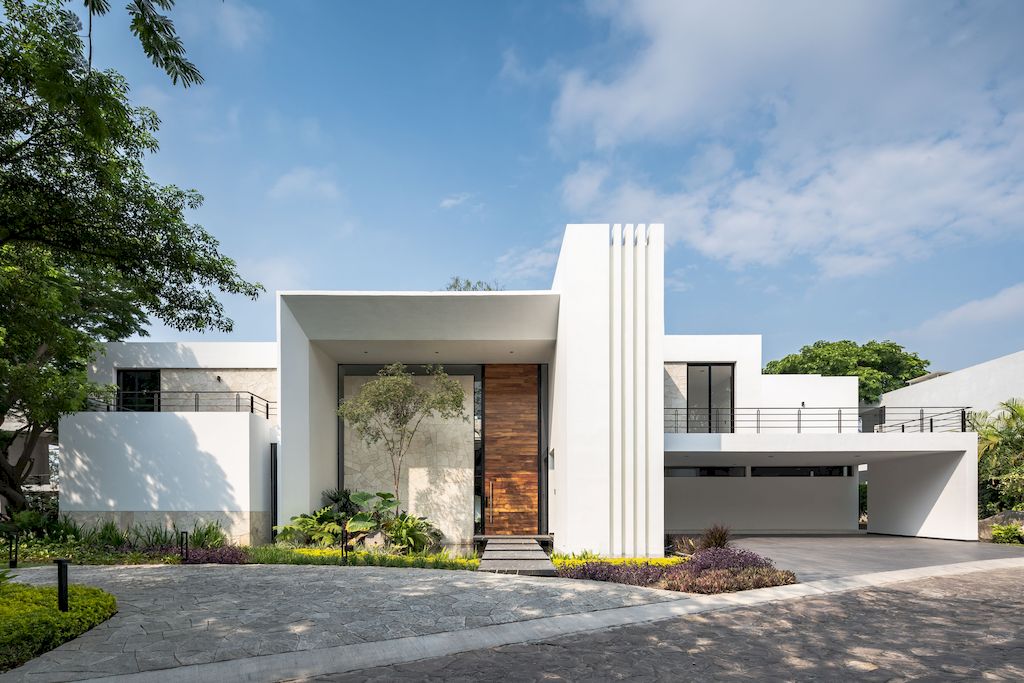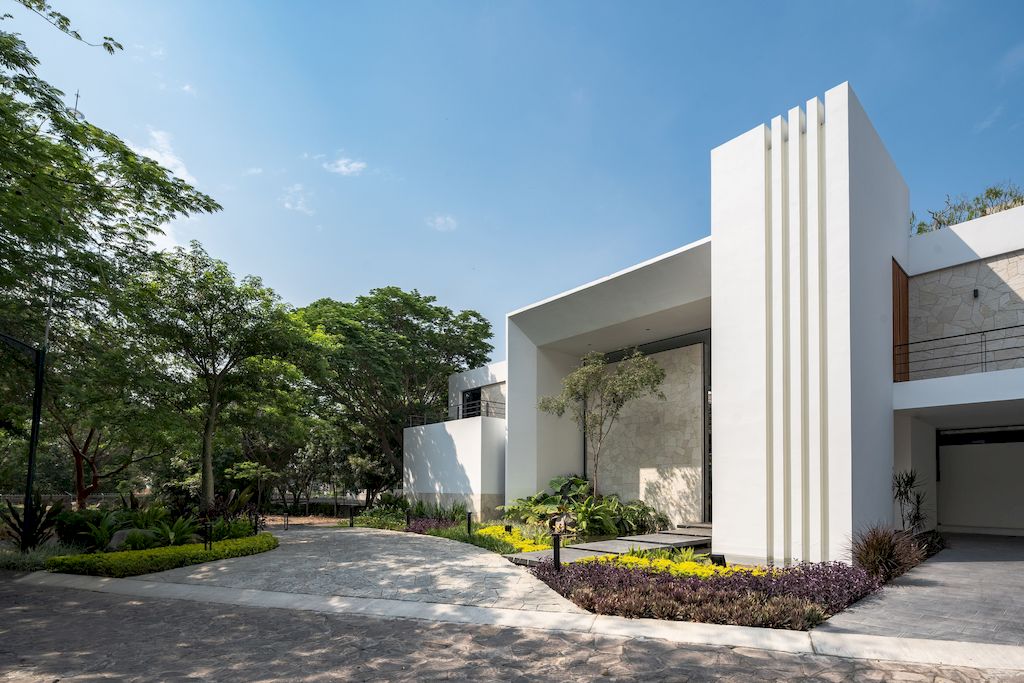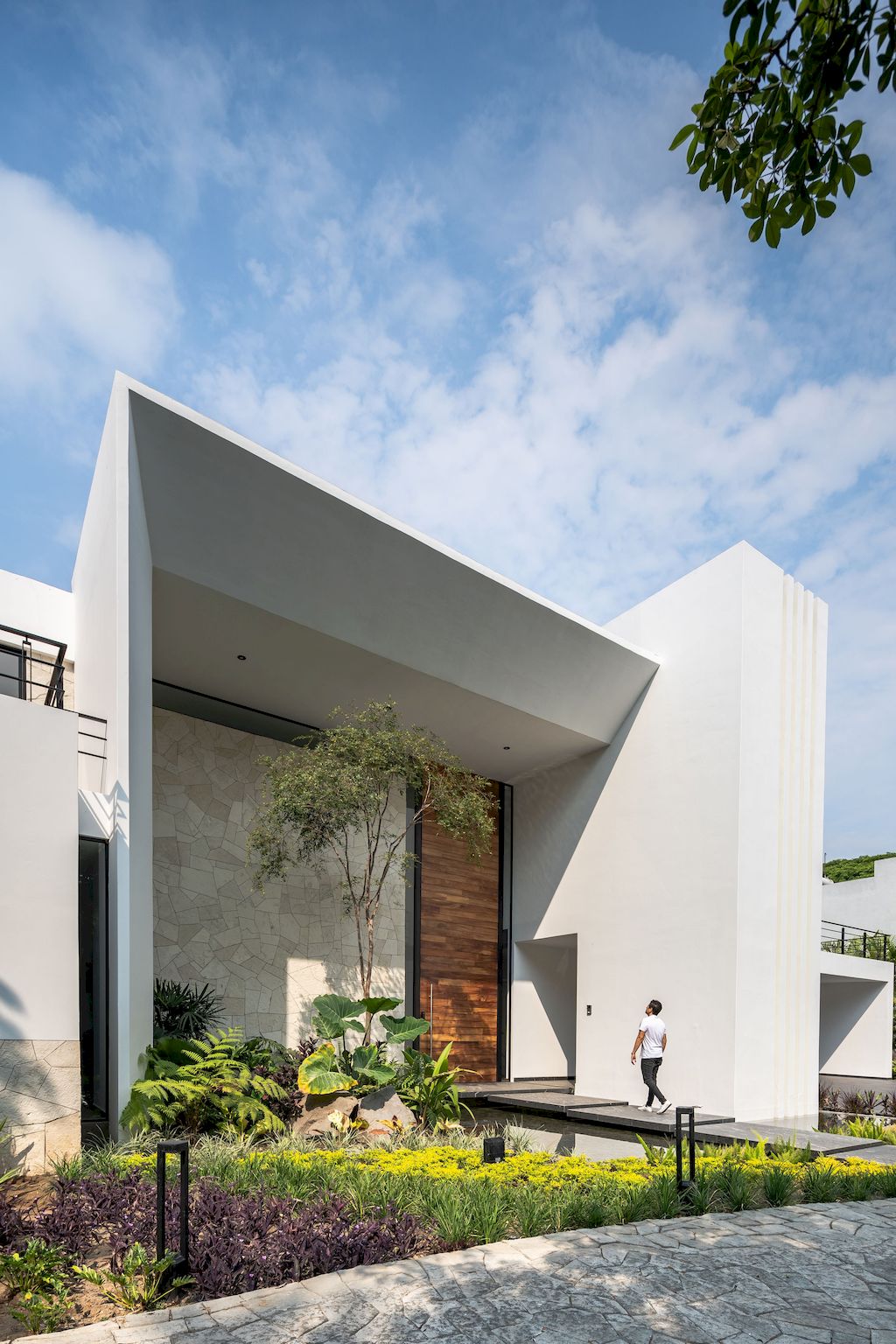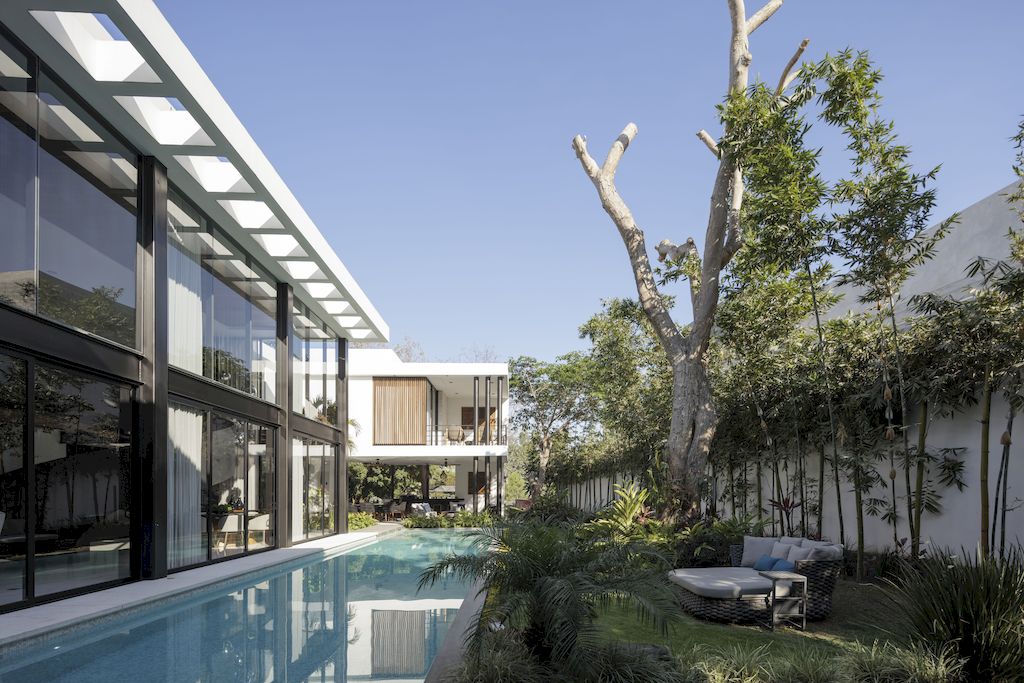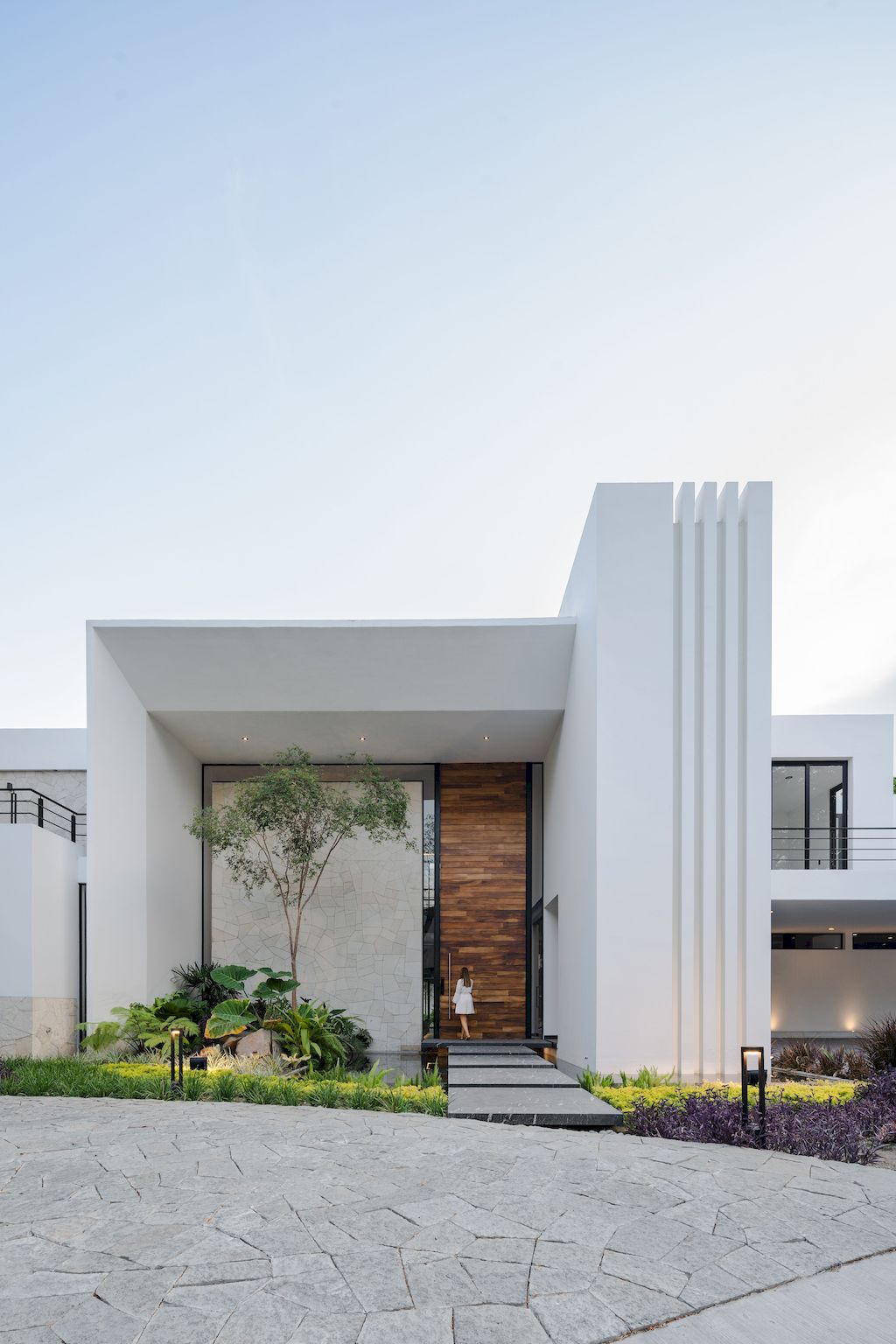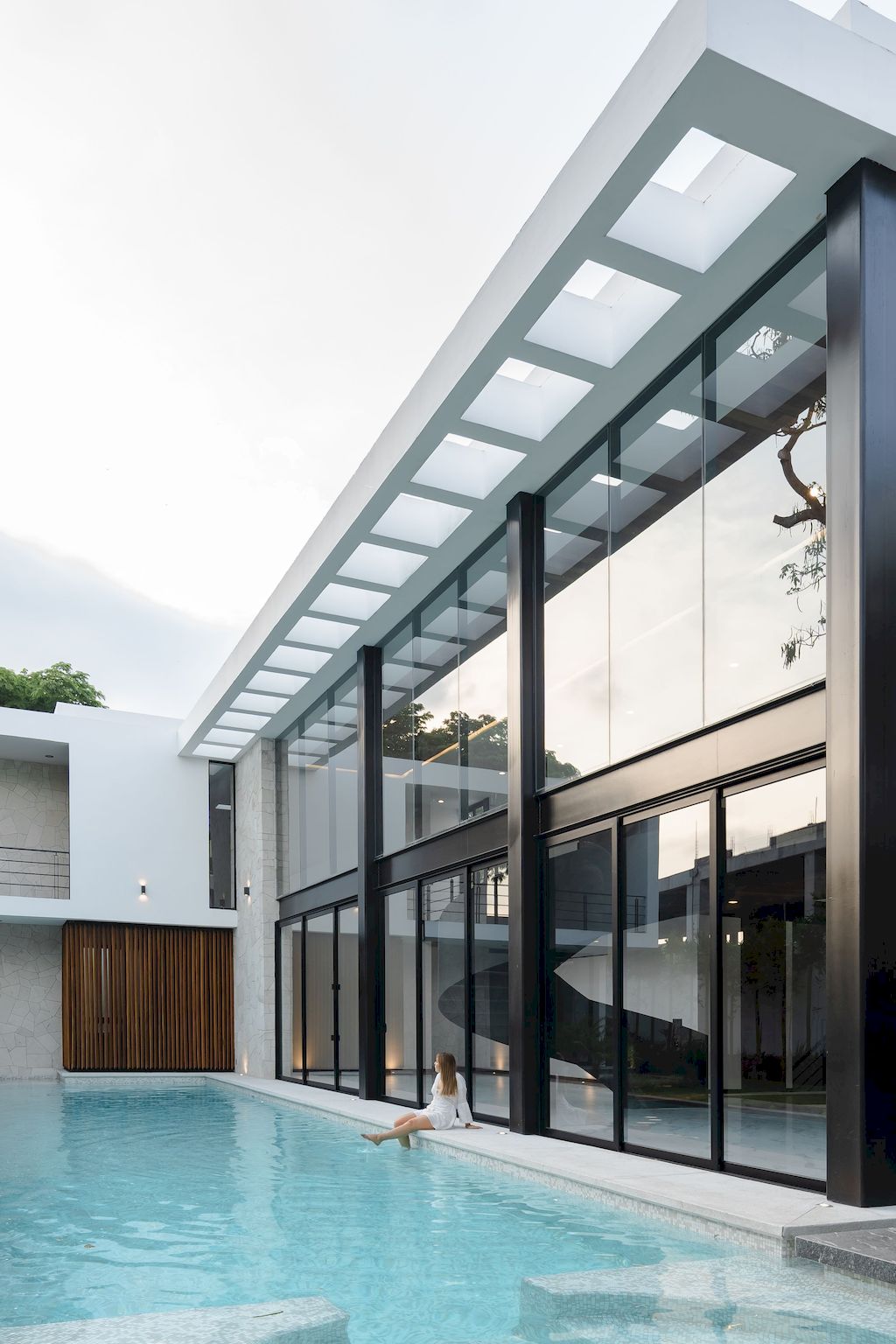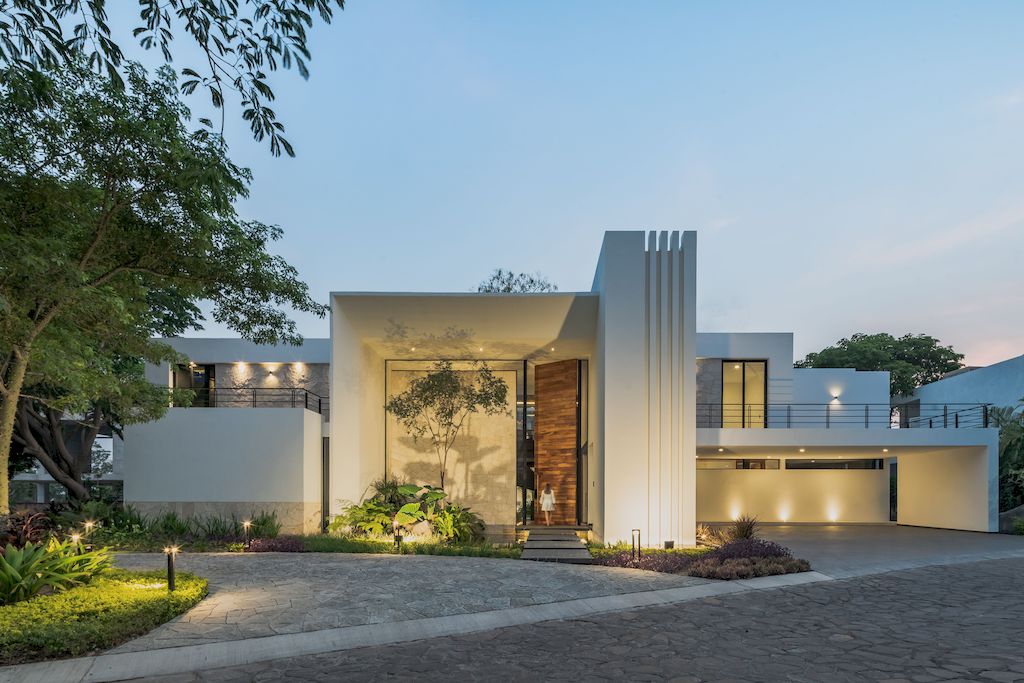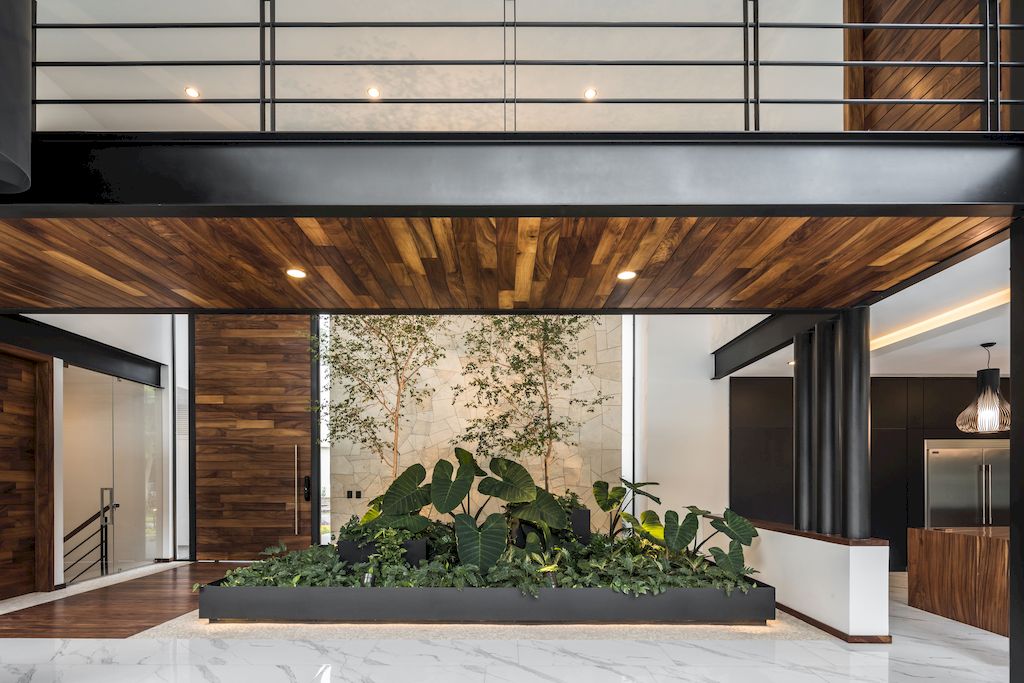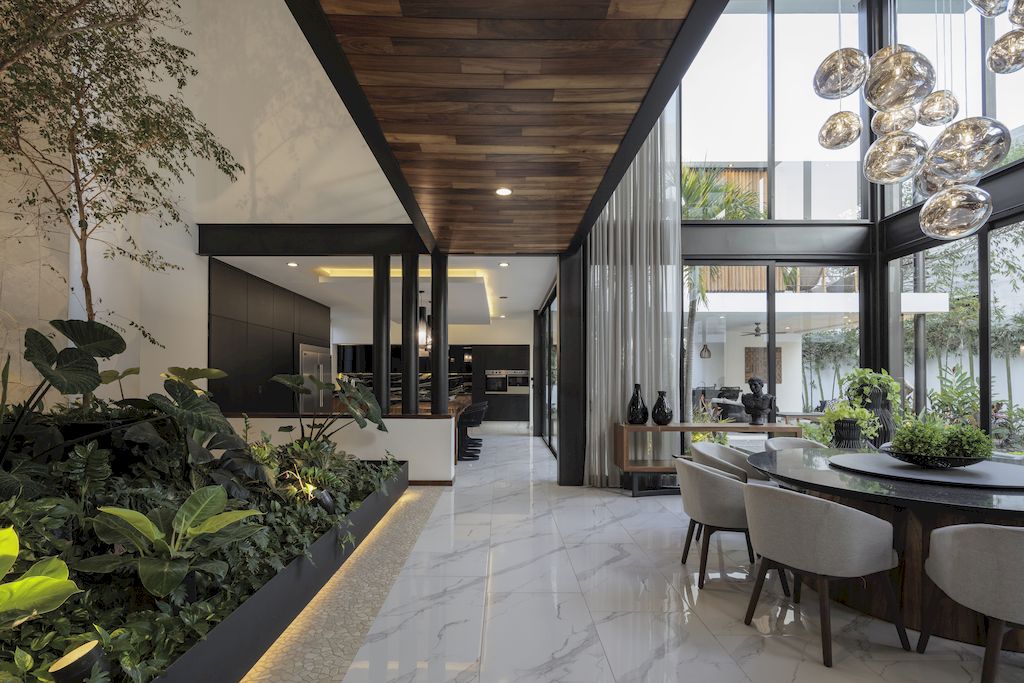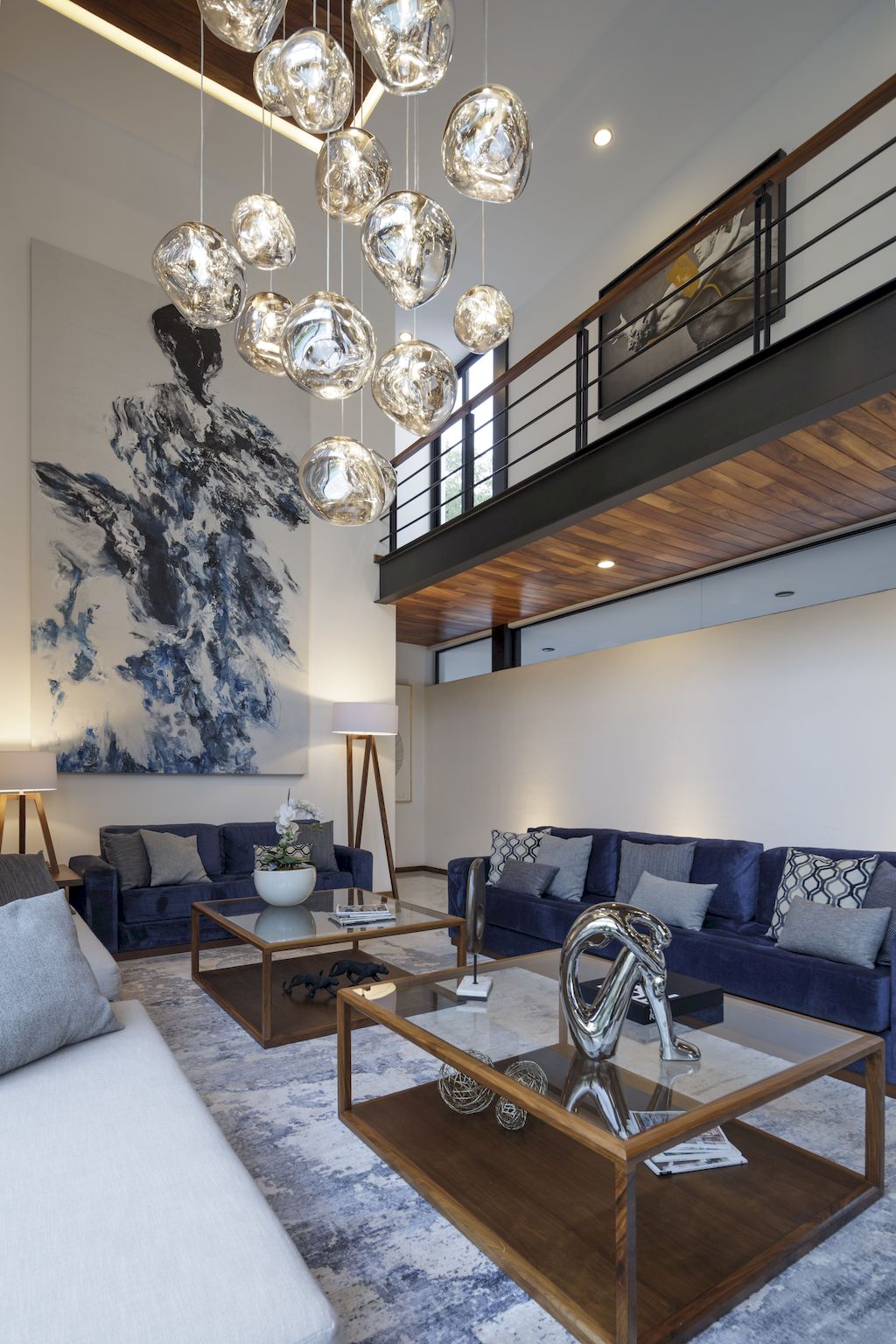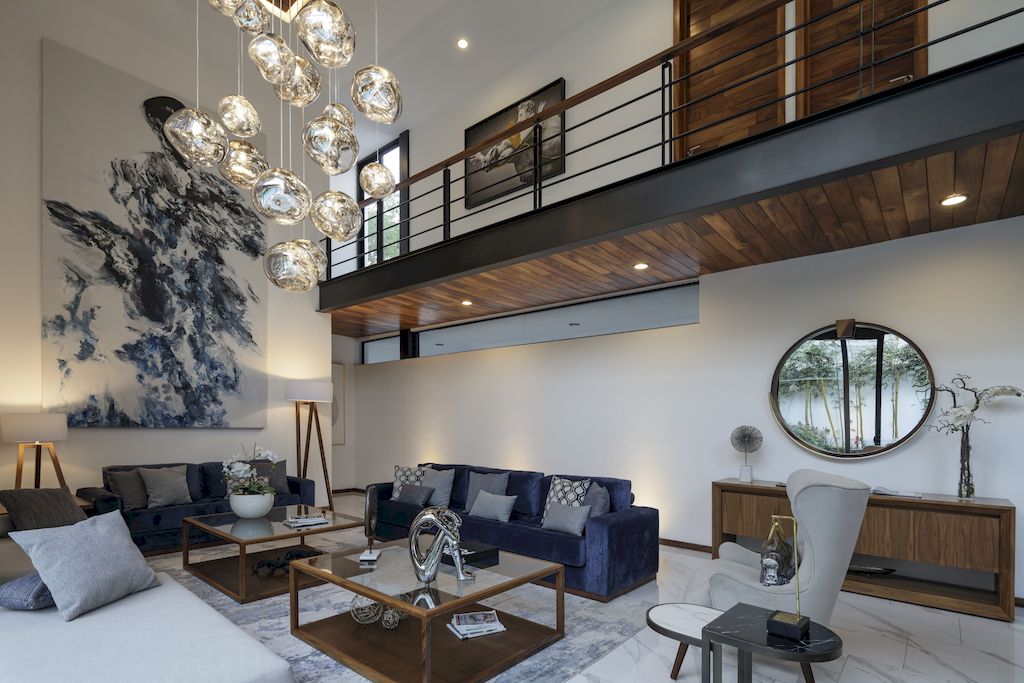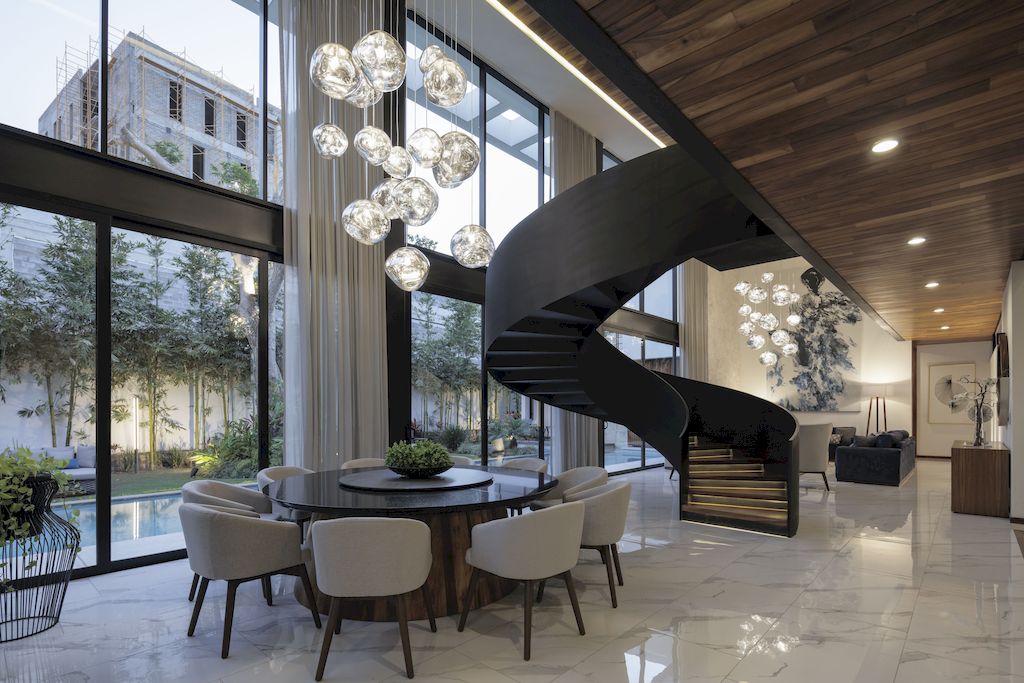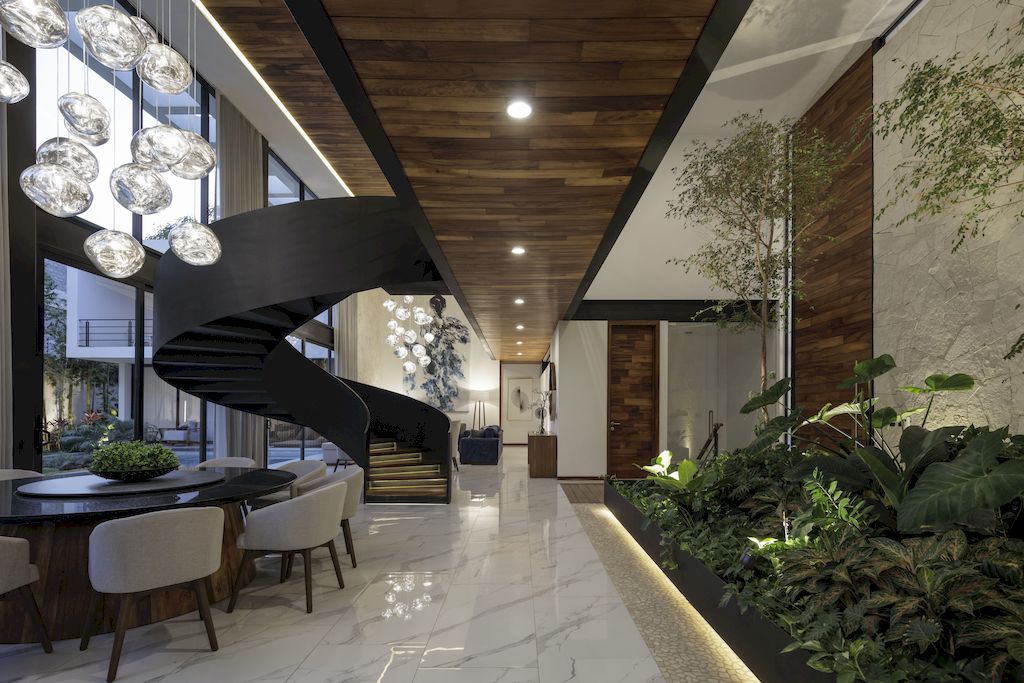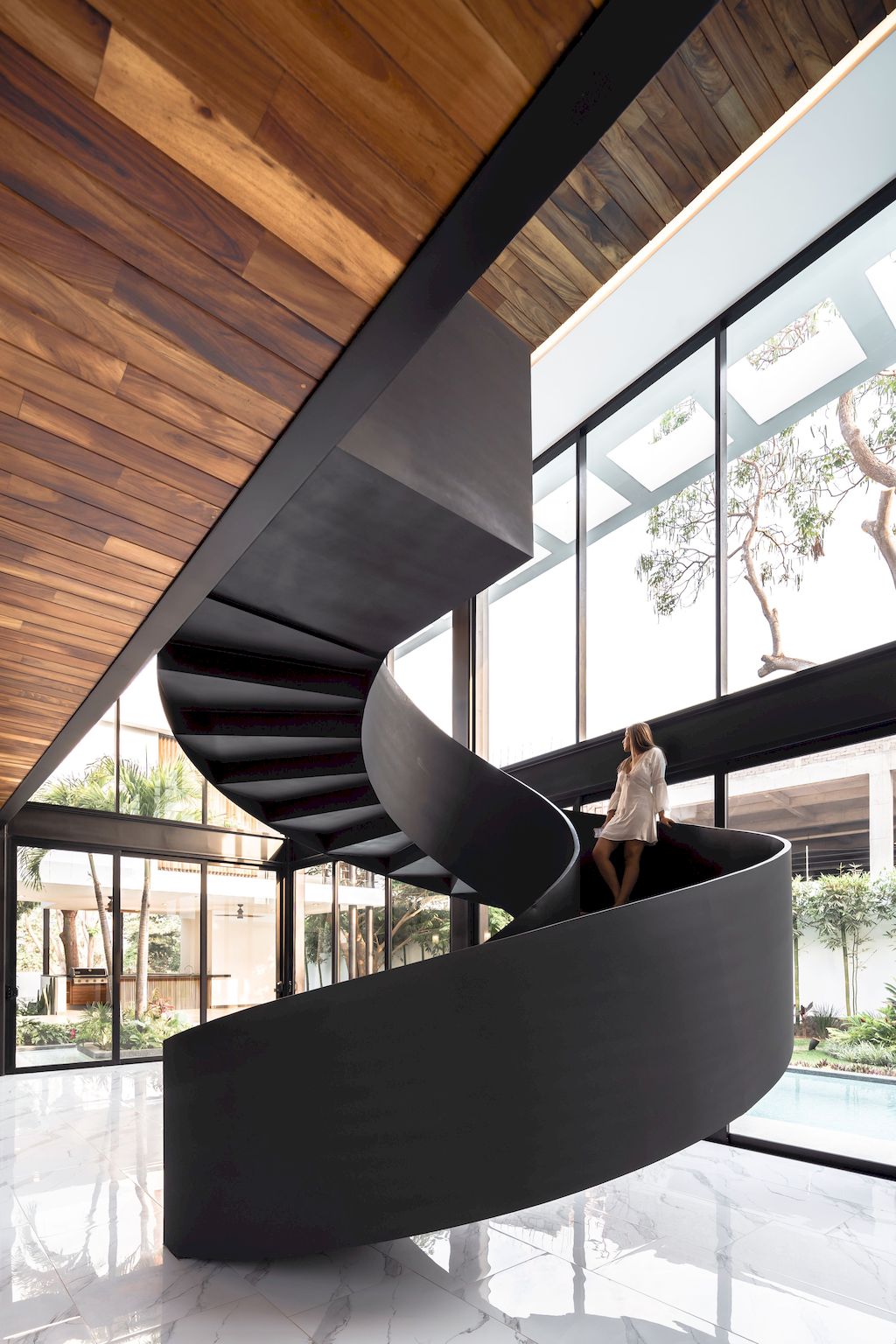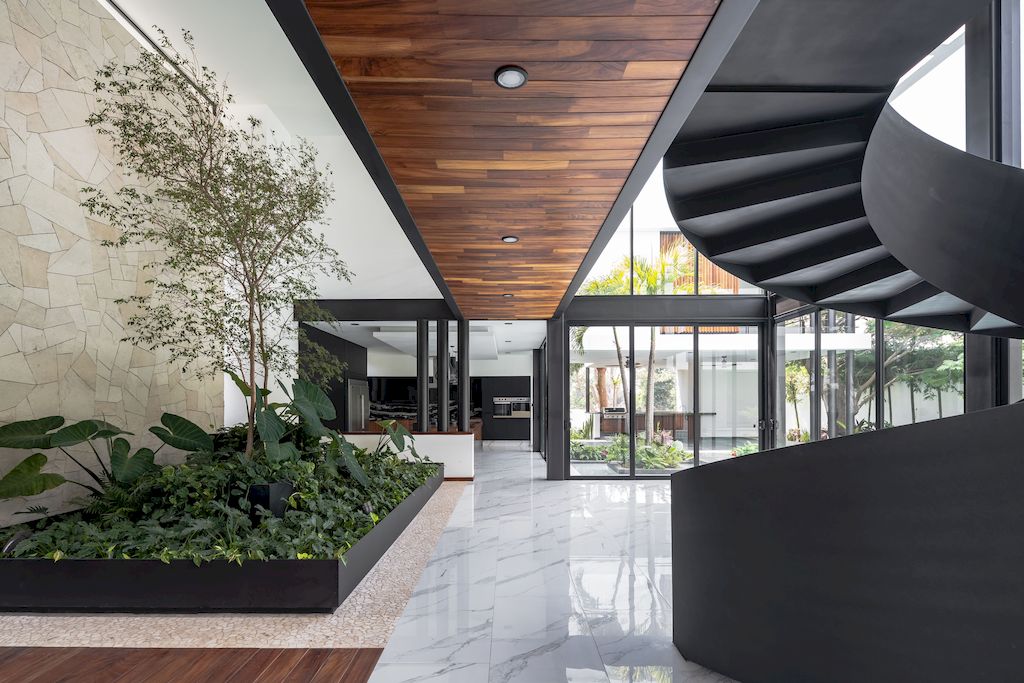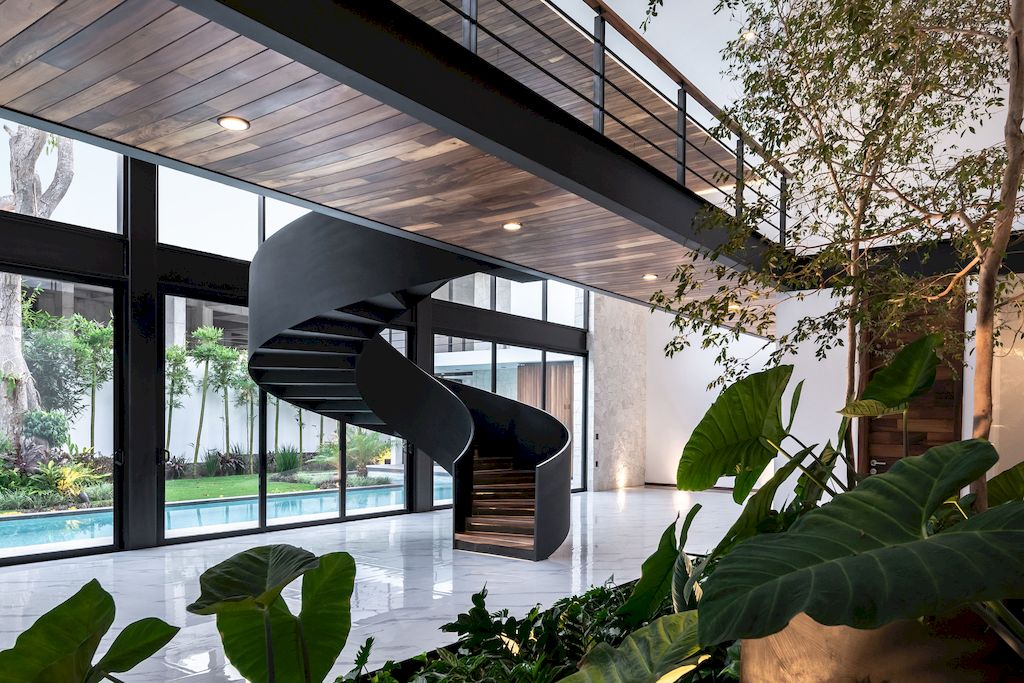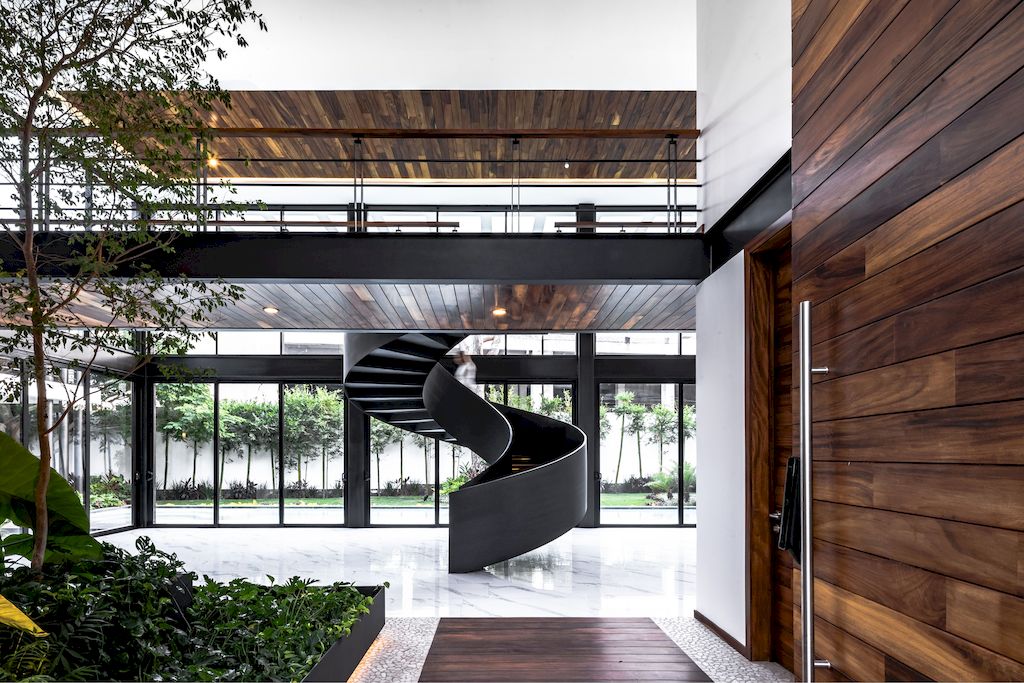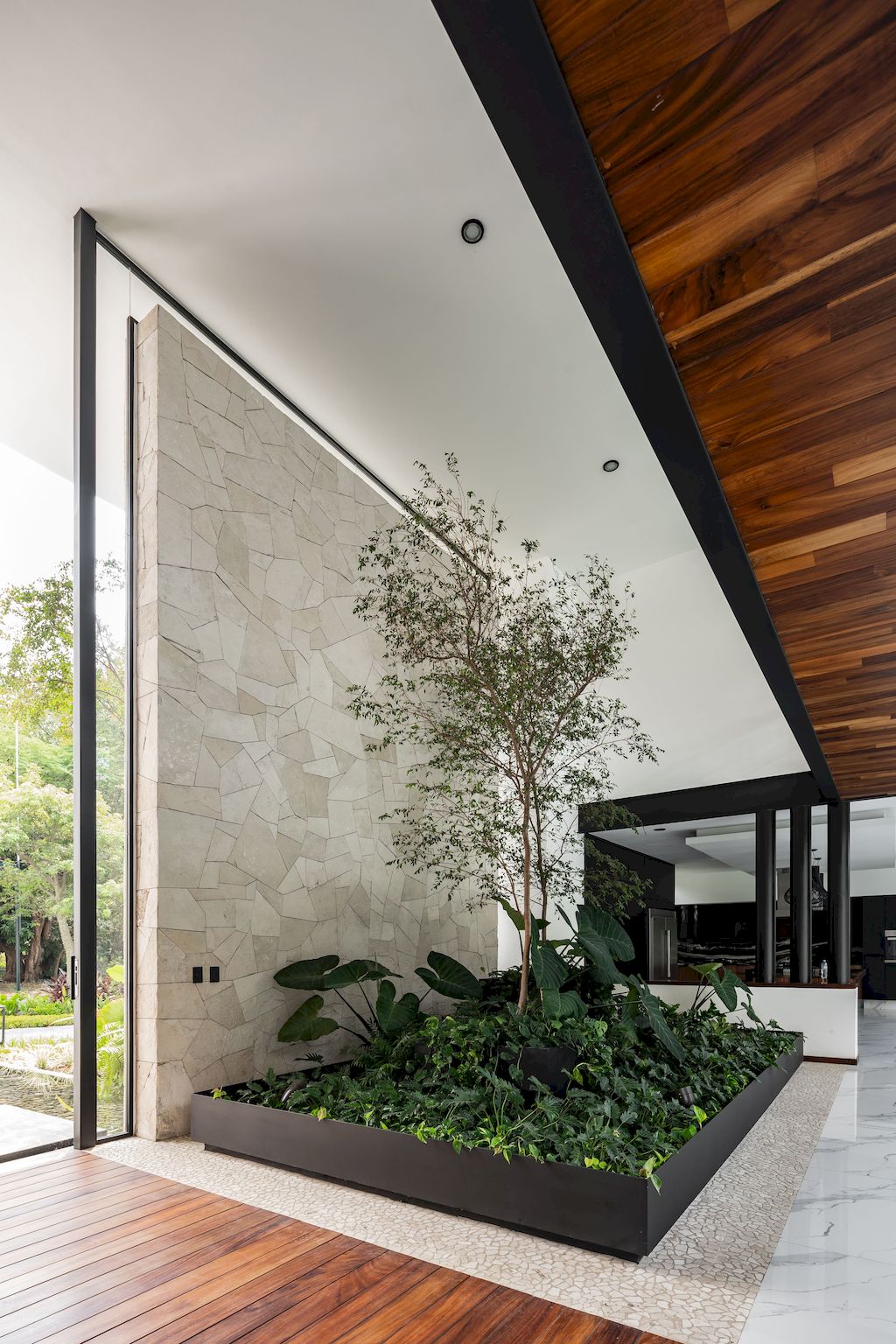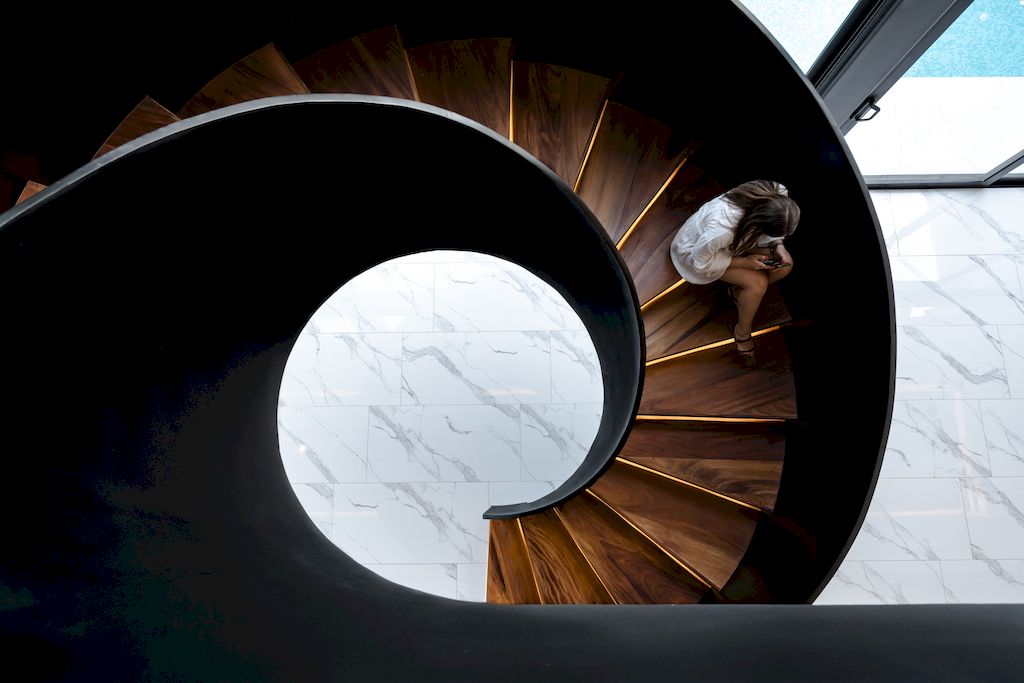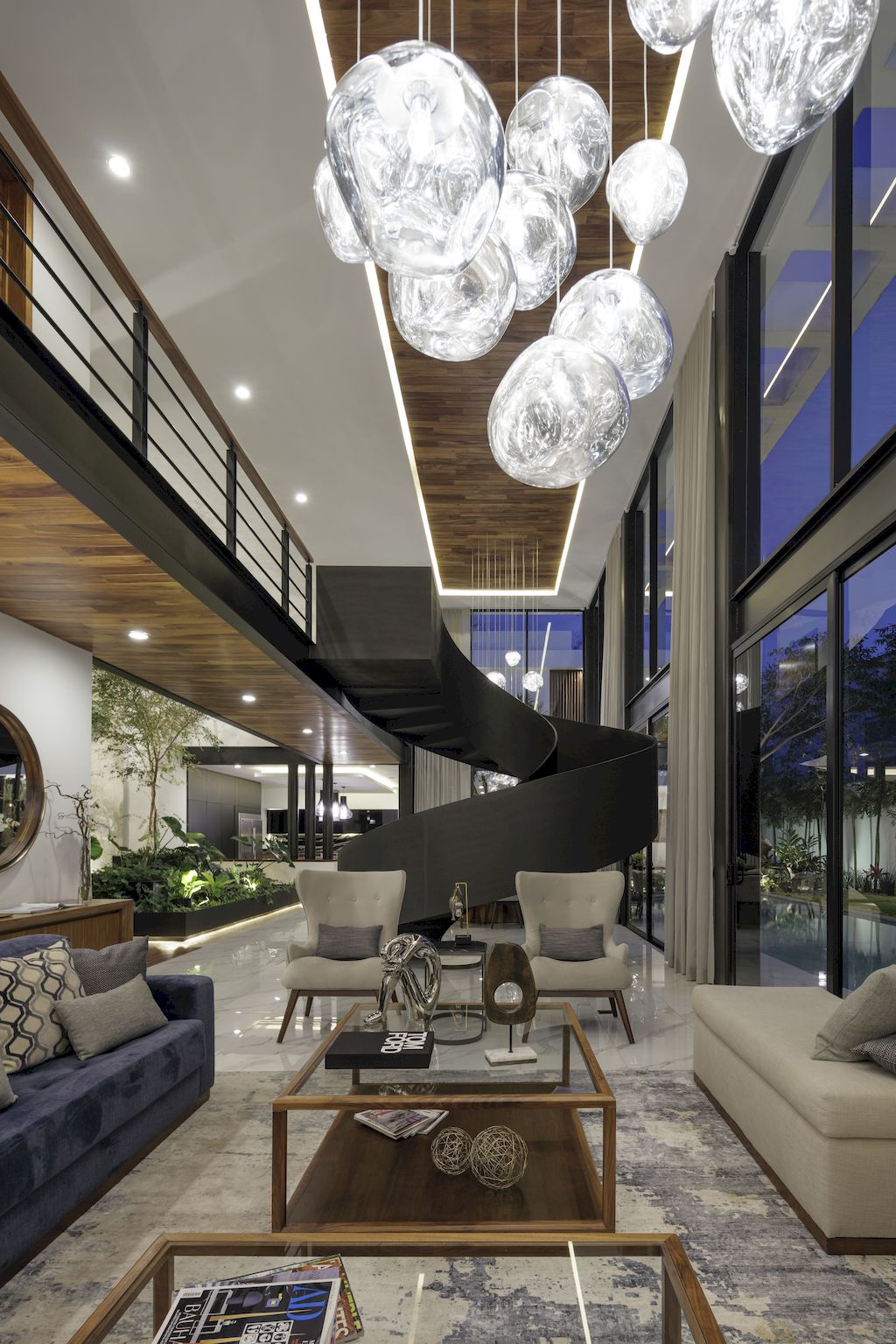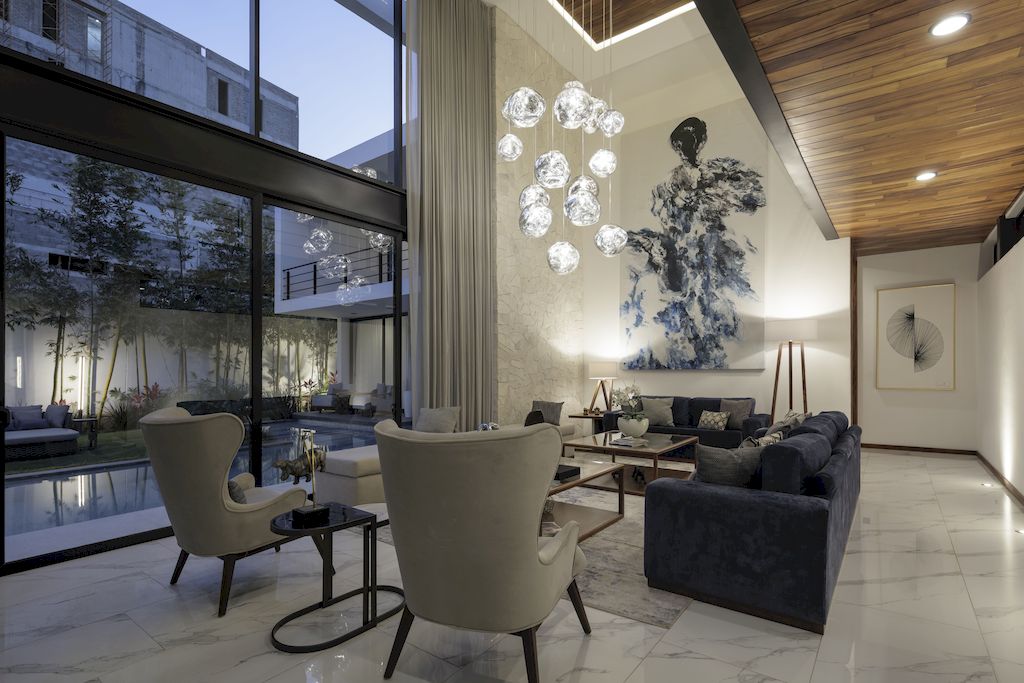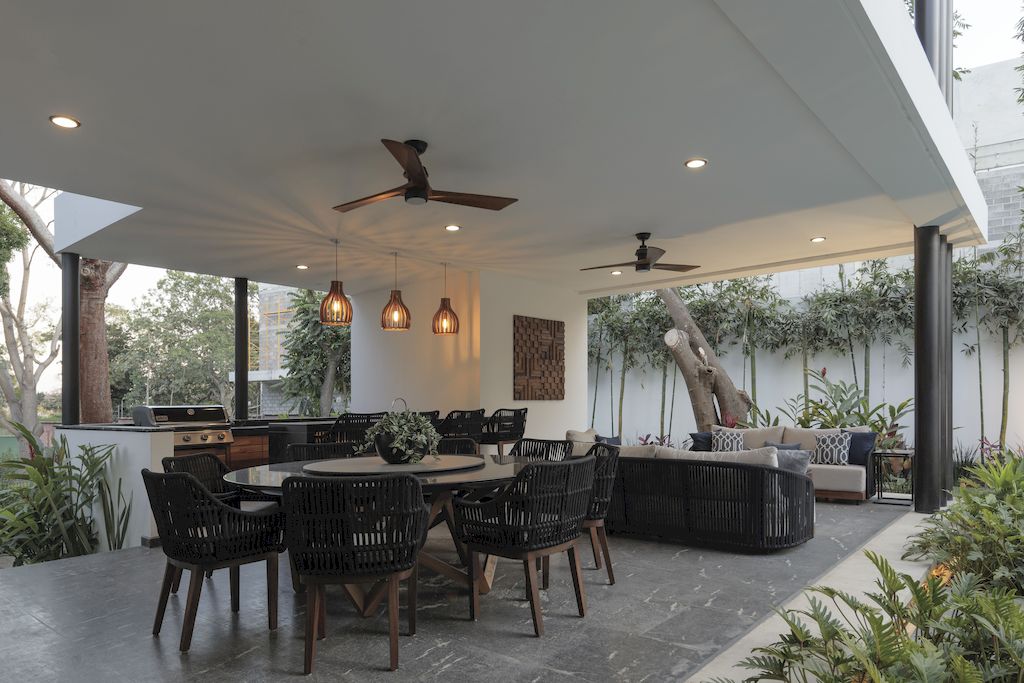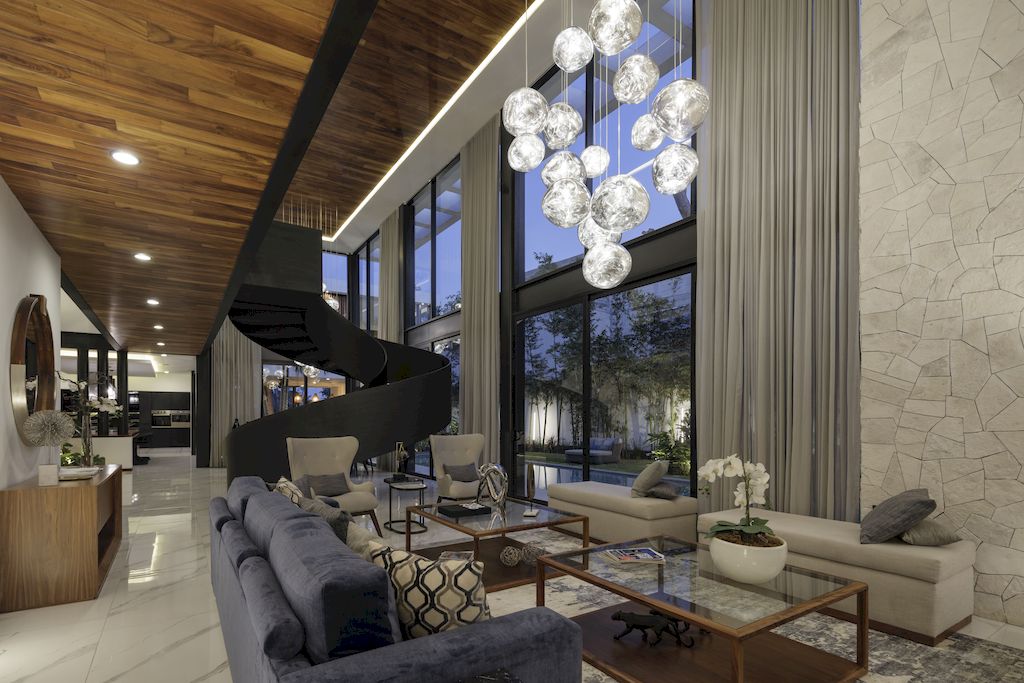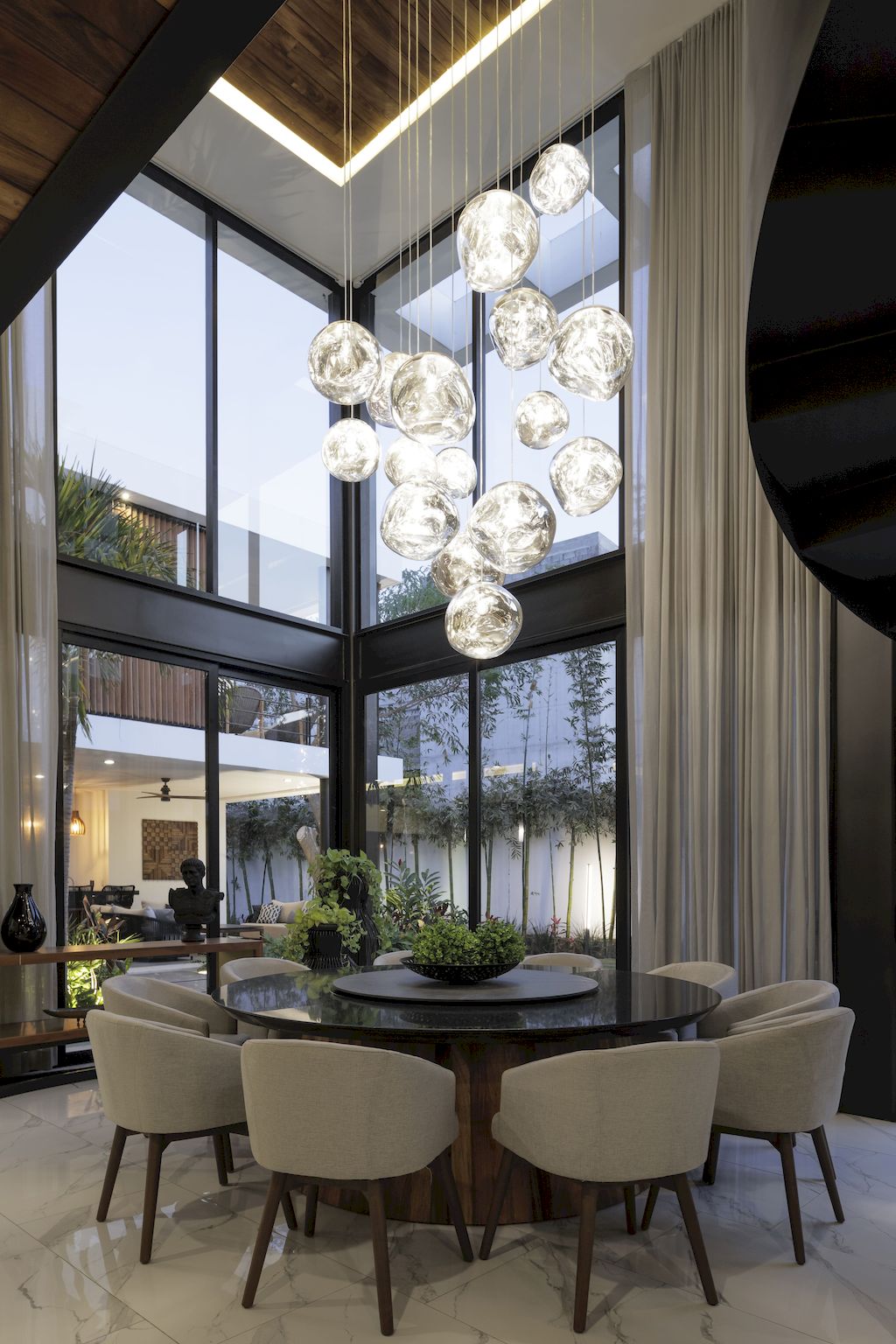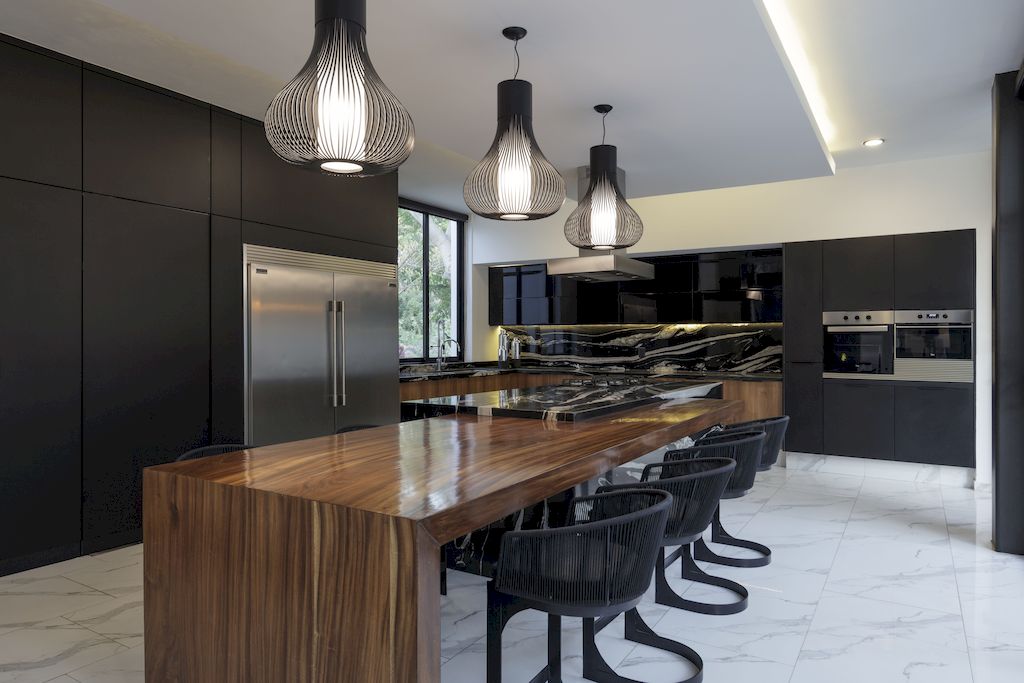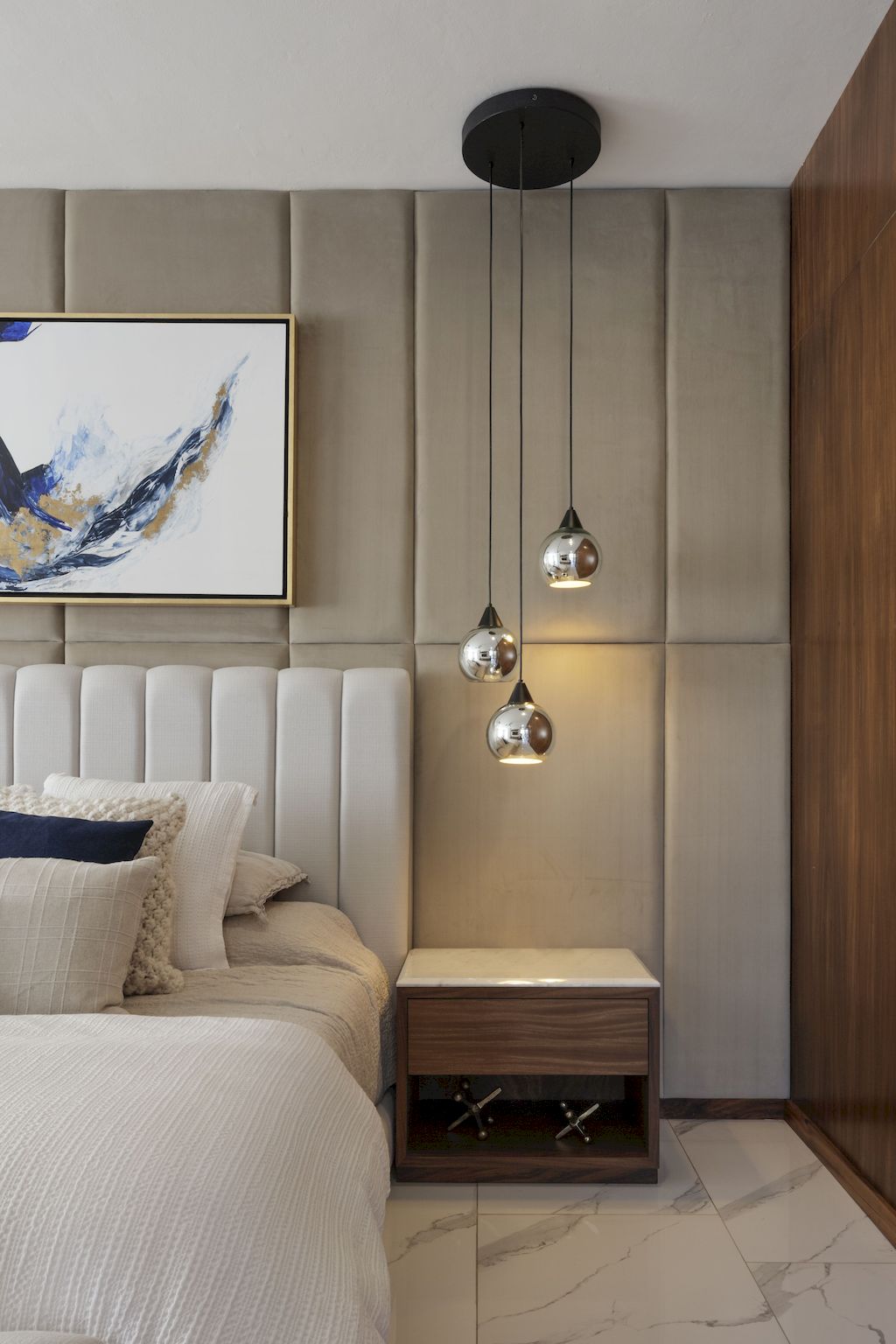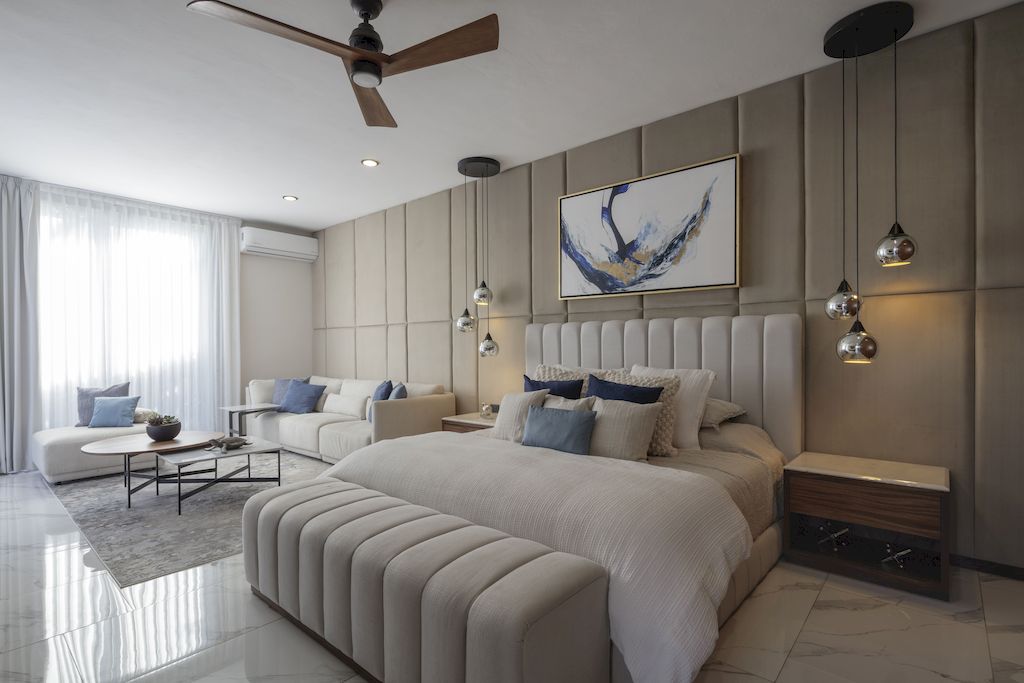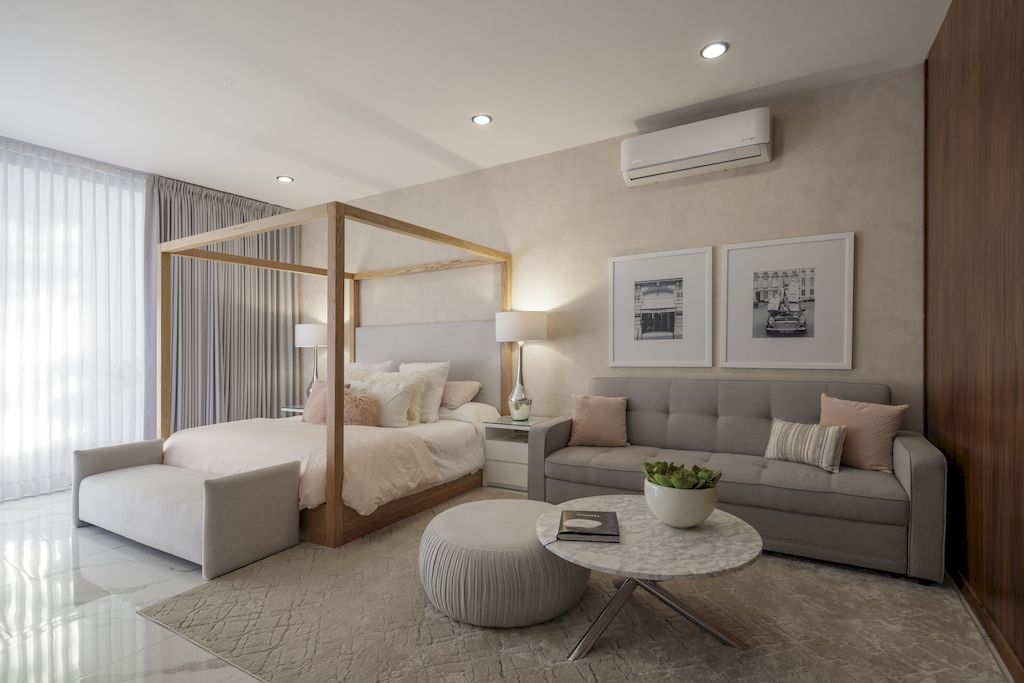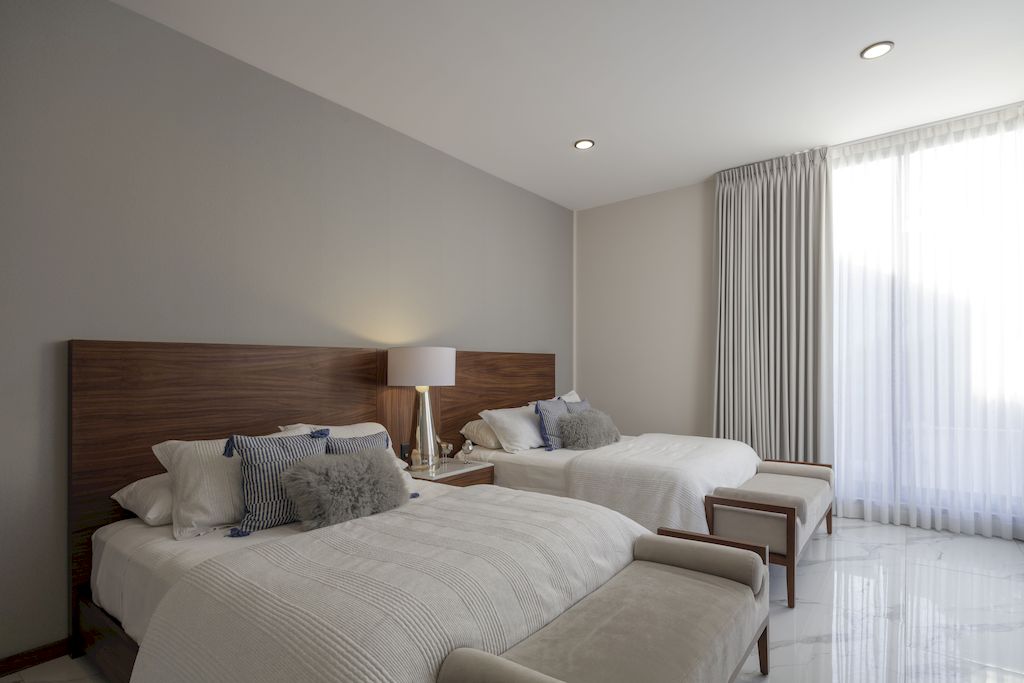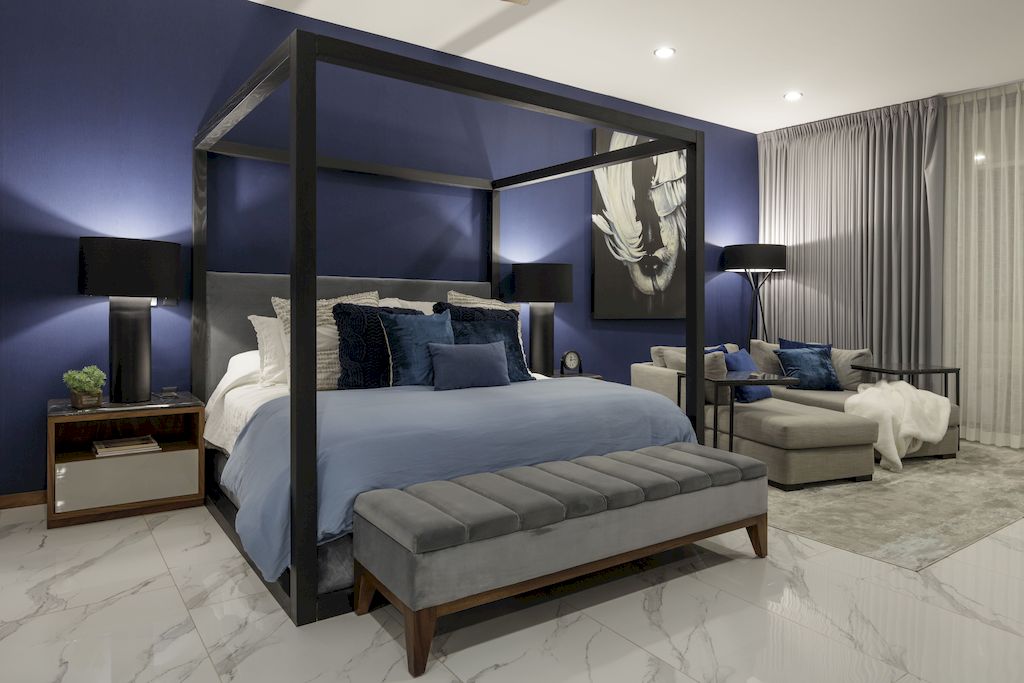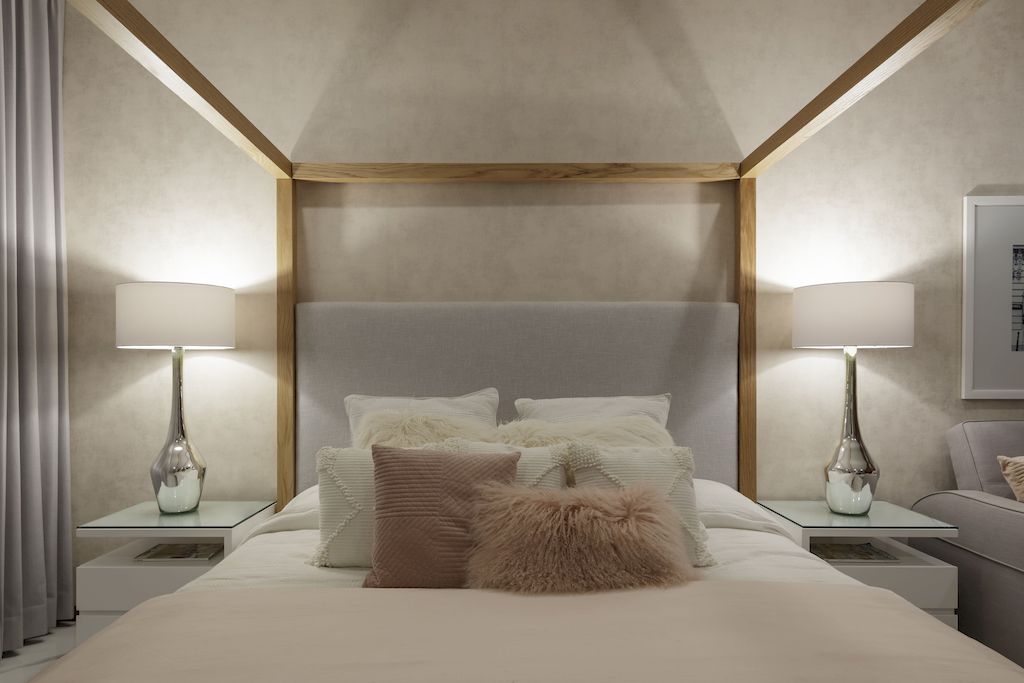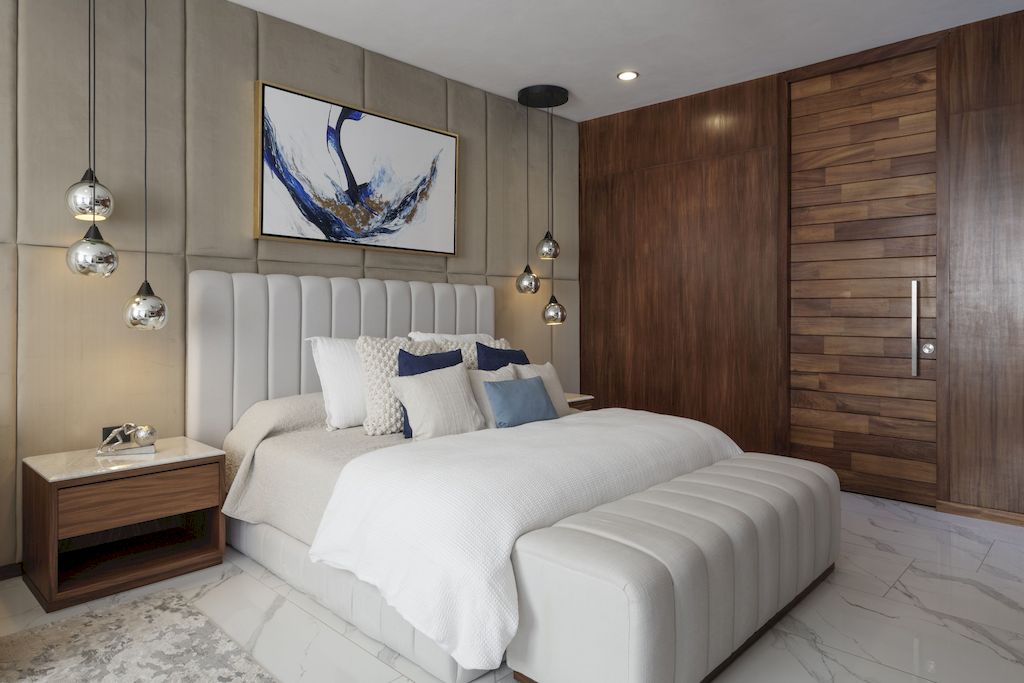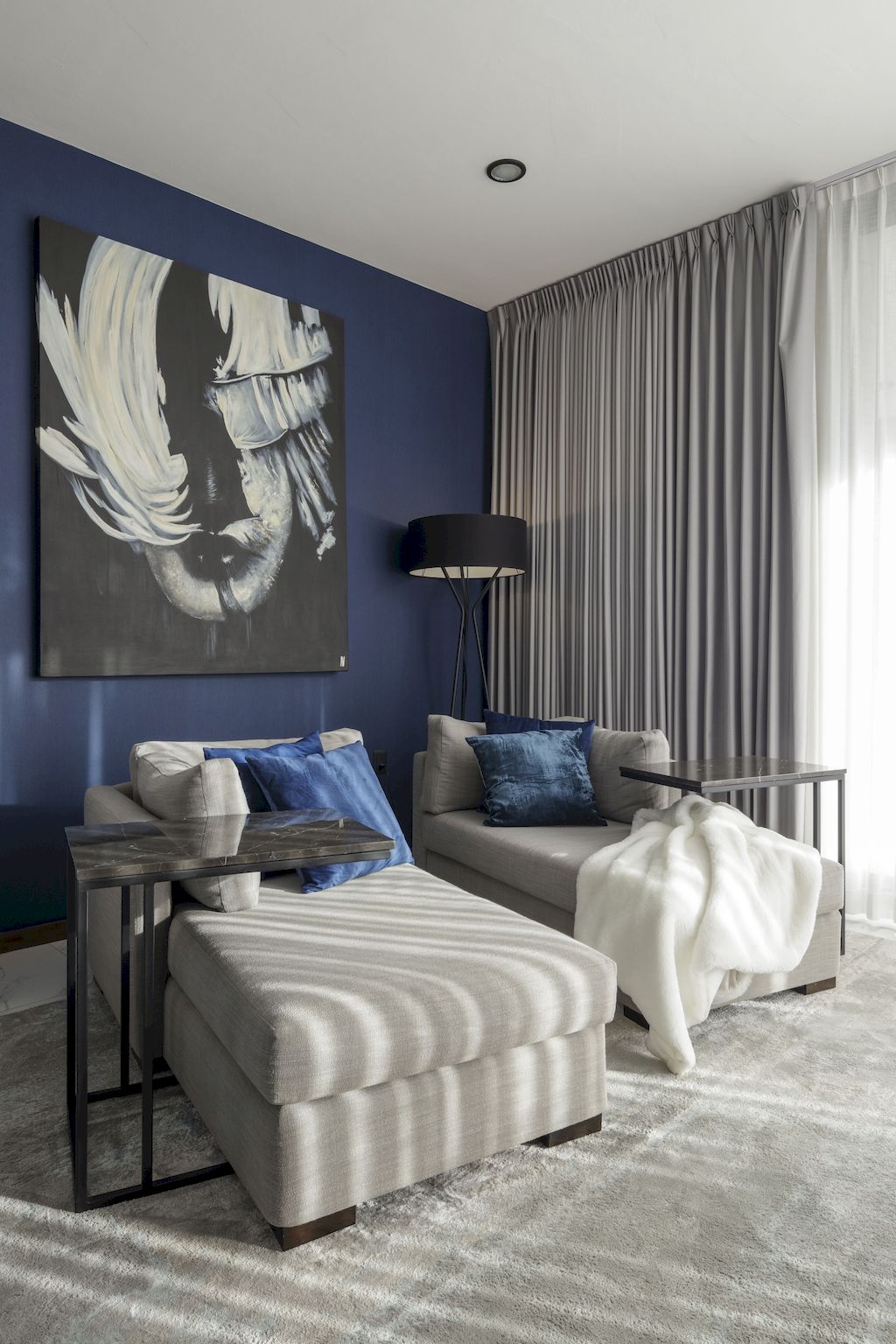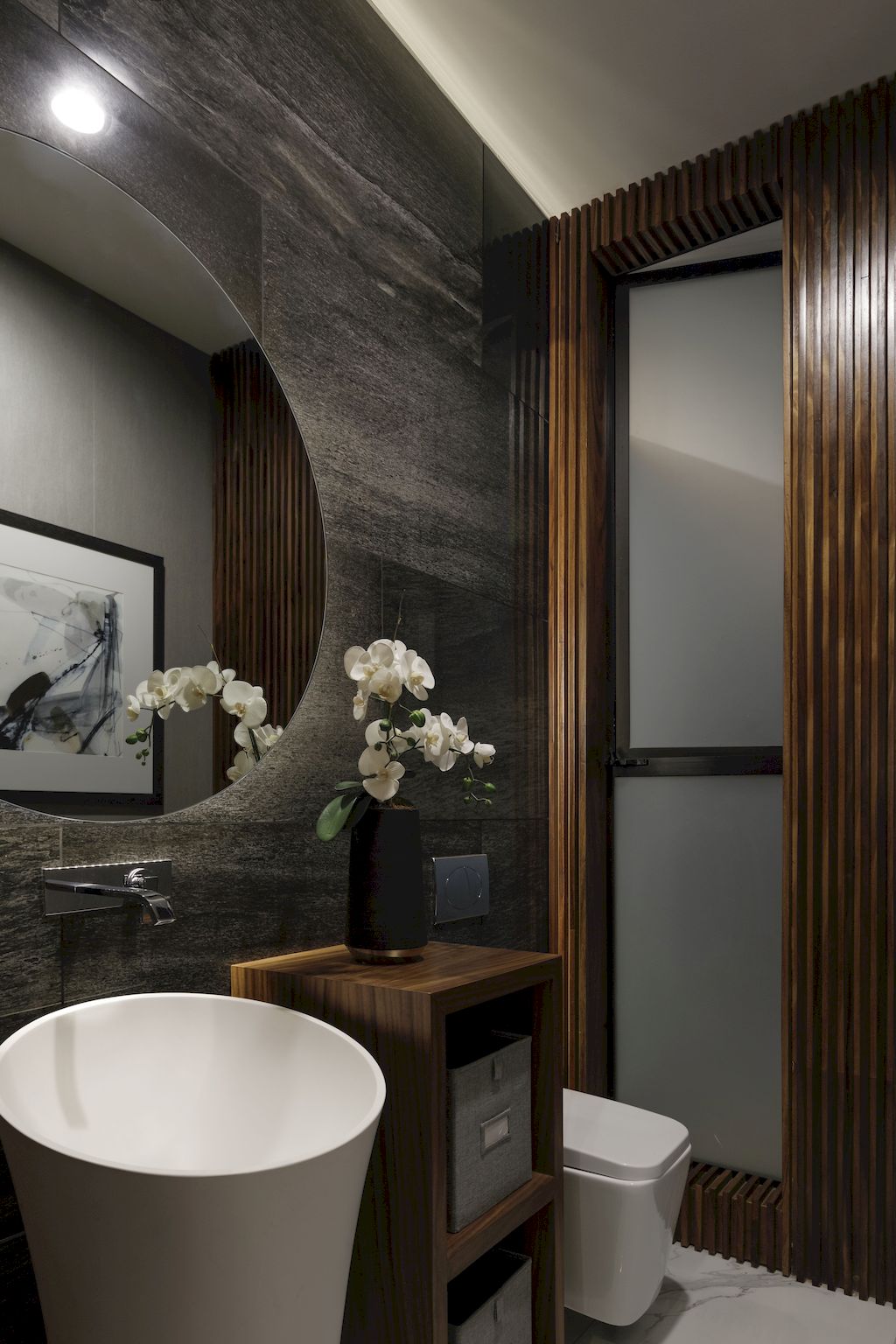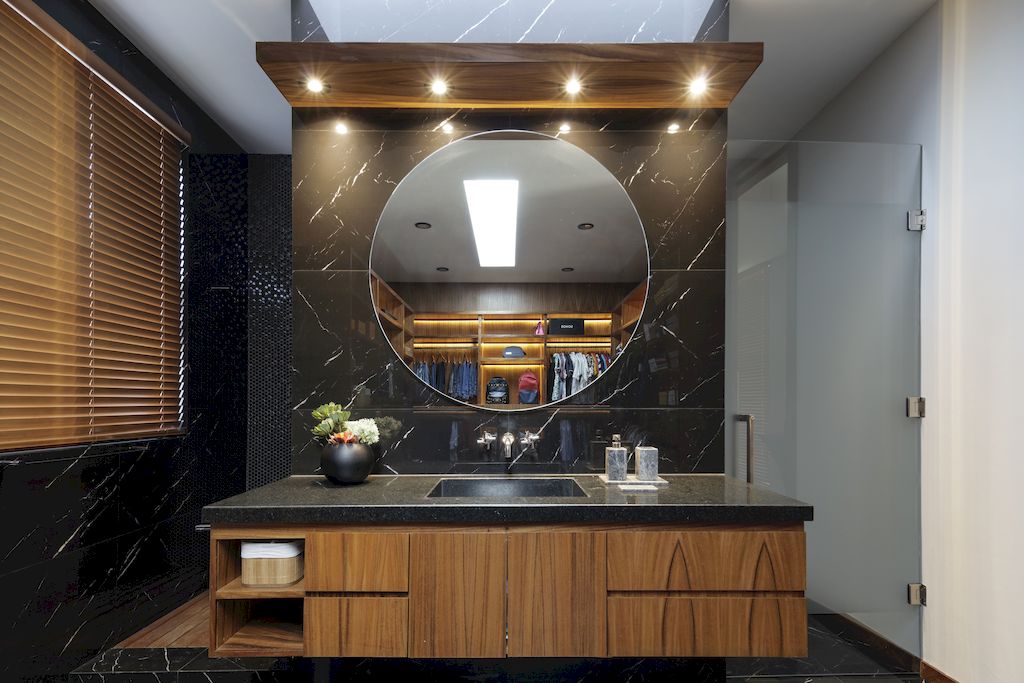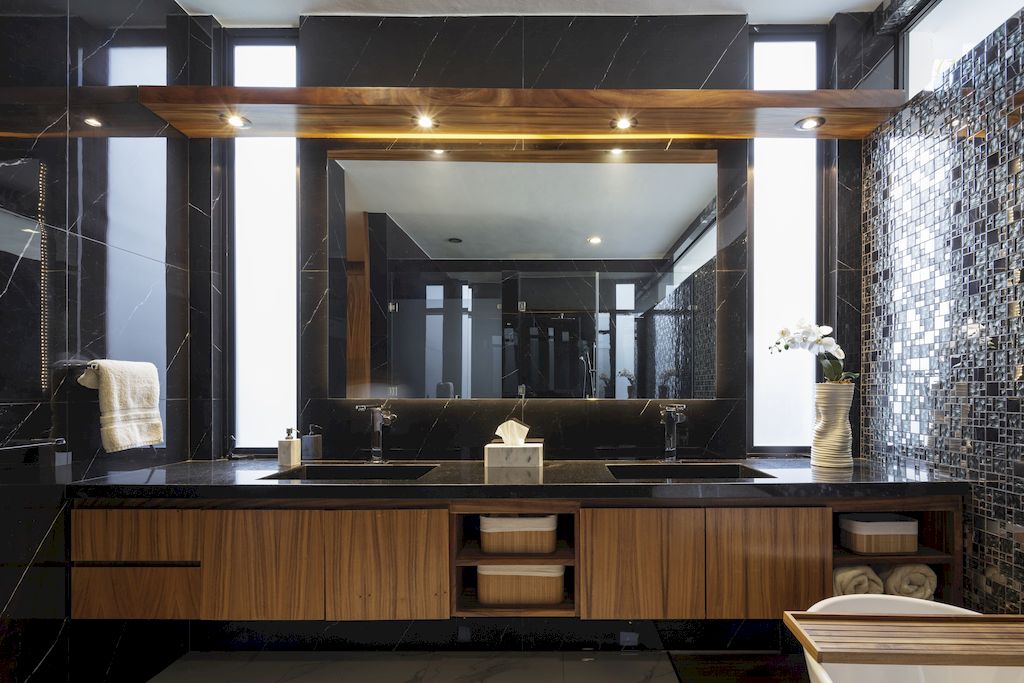 The Water House Gallery:
Text by the Architects: Built in Colima, under a tropical humid climate. It decided to take advantage of the opportunity to design a project that could be lived and opened completely to the outside. The emplacement was rooted in a "U" formed plan to praise a characteristic yellow flowered Primavera tree and other Parotas that accompanied it. Therefore, the architectural program could be developed facilitate the privacy of the Water House and its views. And, allow the creation of their own environment and embracing the key components: the trees, the pool and the inner courtyard.
Photo credit: Oscar Hernandez| Source: Di Frenna Arquitectos
For more information about this project; please contact the Architecture firm :
– Add: Tercer Anillo Periferico #137, Plaza Aria Local 5, Residencial Esmeralda Nte., 28017 Colima, Col., Mexico
– Tel: +52 312 223 3197
– Email: [email protected]
More Projects in Mexico here:
---