Date of Publishing:
Entreparotas House designed by Di Frenna Arquitectos is an impressive project which allows its inhabitants to live in constant relationship with nature. A variety of tropical vegetation helps to make the house prominent and meet the nature as well. Also, imposing volumes of concrete that understand the relief of the site, were reflected in a considered way. It generates a series of routes to circulate the house. Moreover, the routes created always allow the vegetation to lean out and allow the user to discover the residence.
In addition to this, the selected materials play with a range of neutral and stone colors that interpret the essence of a desert lost in the jungle. In this place, the architecture takes a step back to praise what happens outside and in turn dignifies and accesses its components to acquire perceptible wealth, as it ages along with the environment. Besides, light, air and rain are elements that continually surround the building, perforating the large volumes with floor-to-ceiling windows, giving the opportunity for small gardens to cross and embrace the house without interruption.
The lower floor of the project houses the heart of the residence. The living room and dining room that open up to a double height, which resembles a glass box that intersects the main axis and blurs the boundaries between inside and outside. Also, it provides natural lighting to the spaces, which are connected through steps that return to bet on enjoyable routes, with the terrace. While, the latter sets itself apart from the rest of the program. It surrounded by interspersed bodies of water that provide a closer link with the garden. Also, it accommodates a viewpoint that is climbed through a paper staircase to enjoy the view of the horizon.
The Architecture Design Project Information: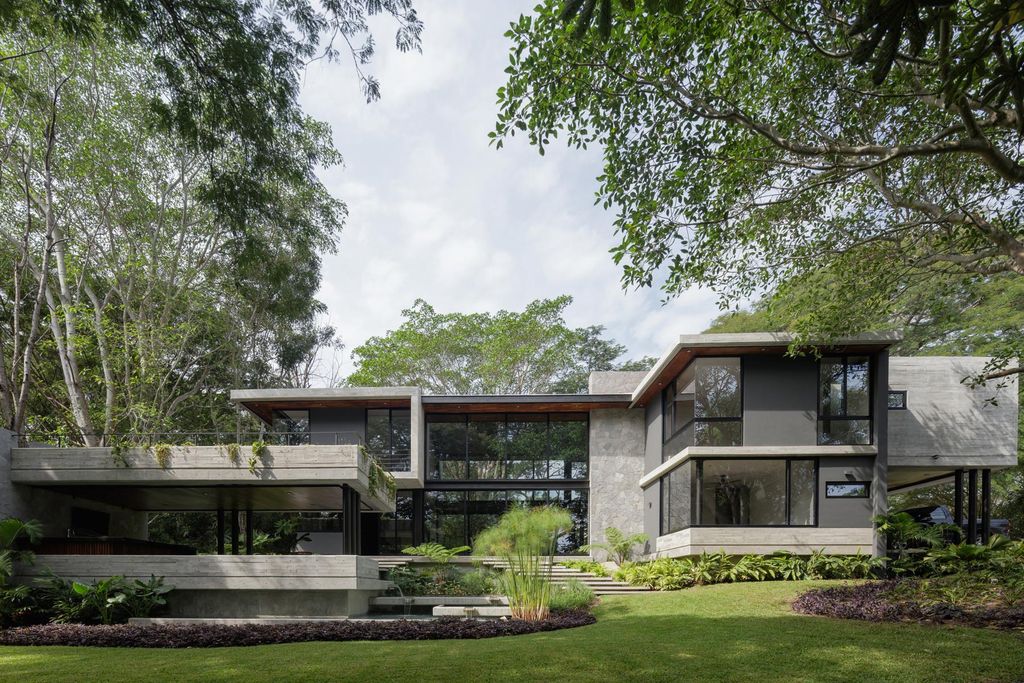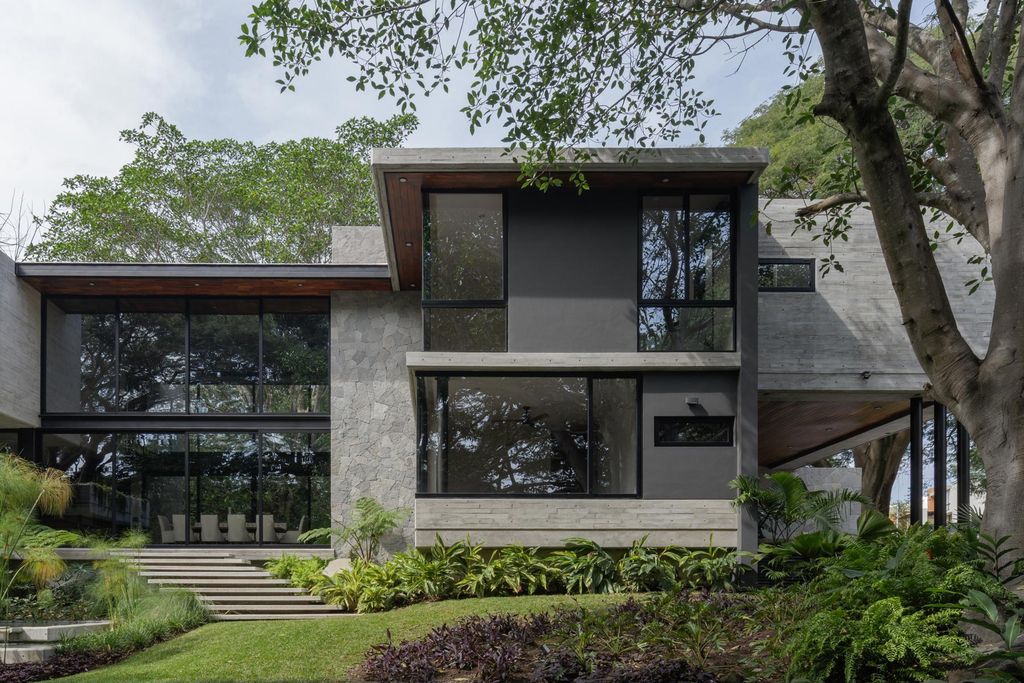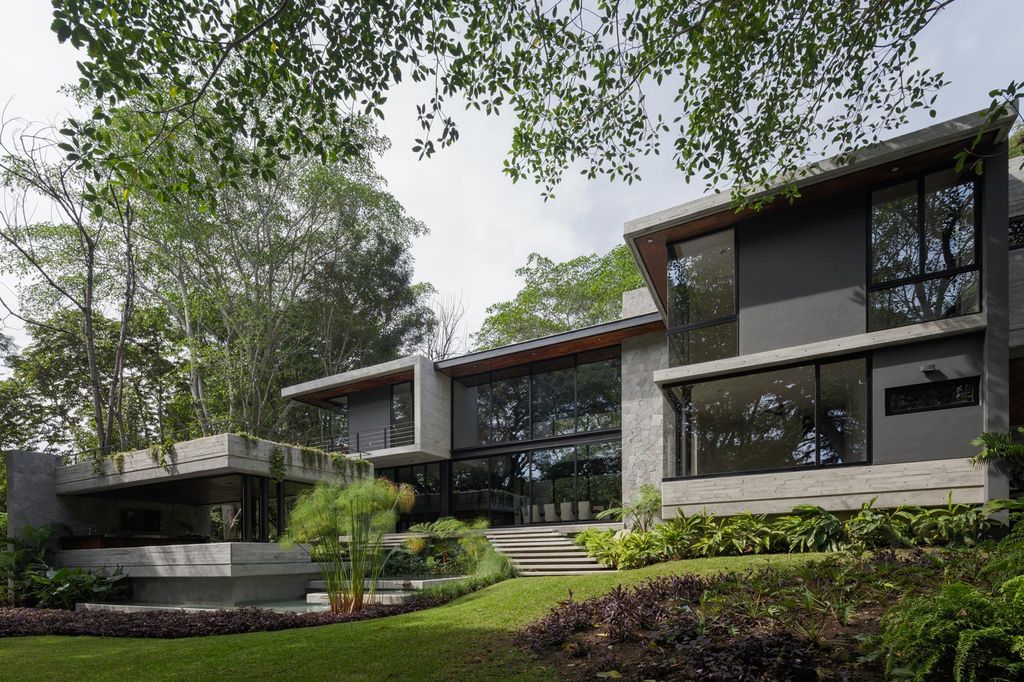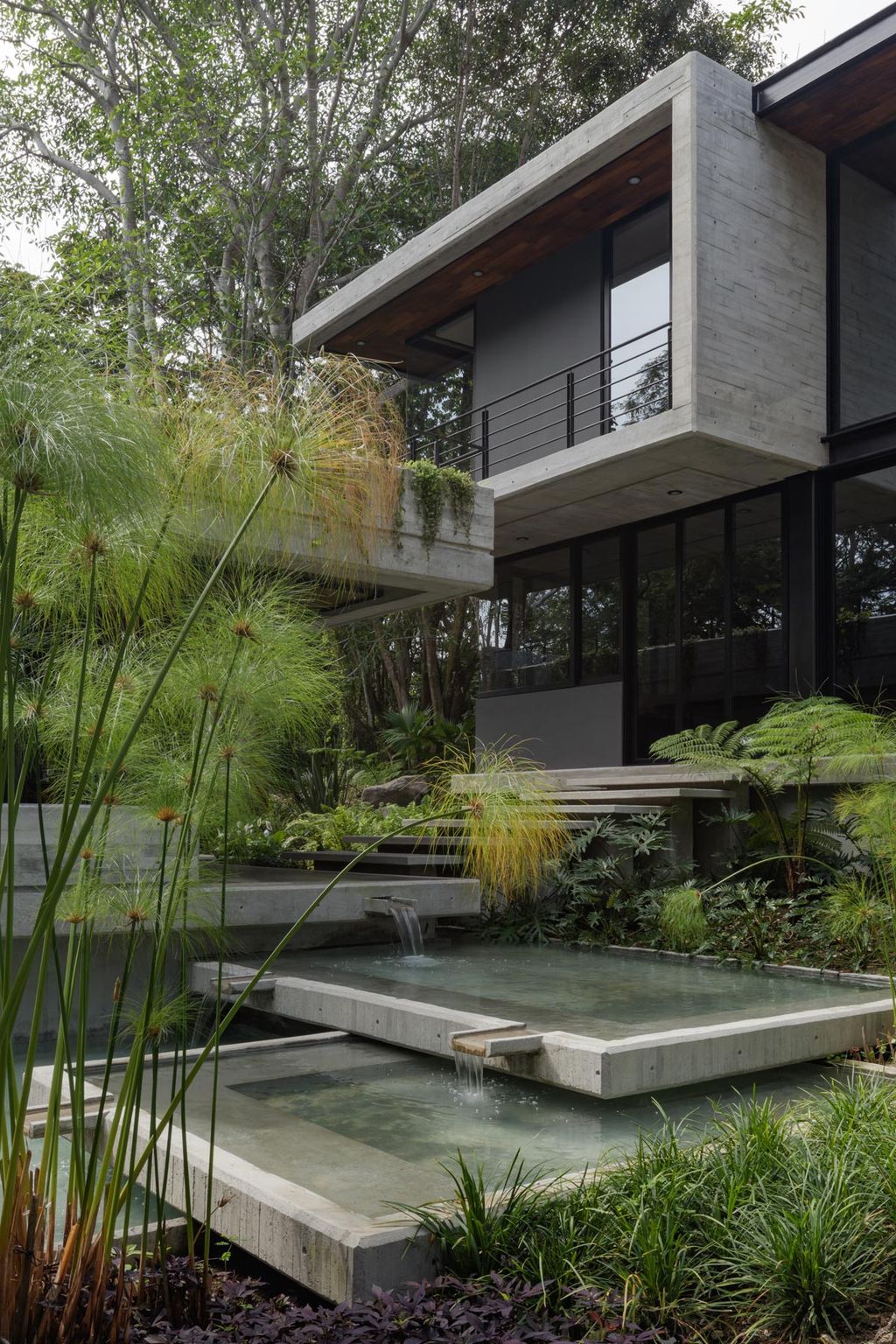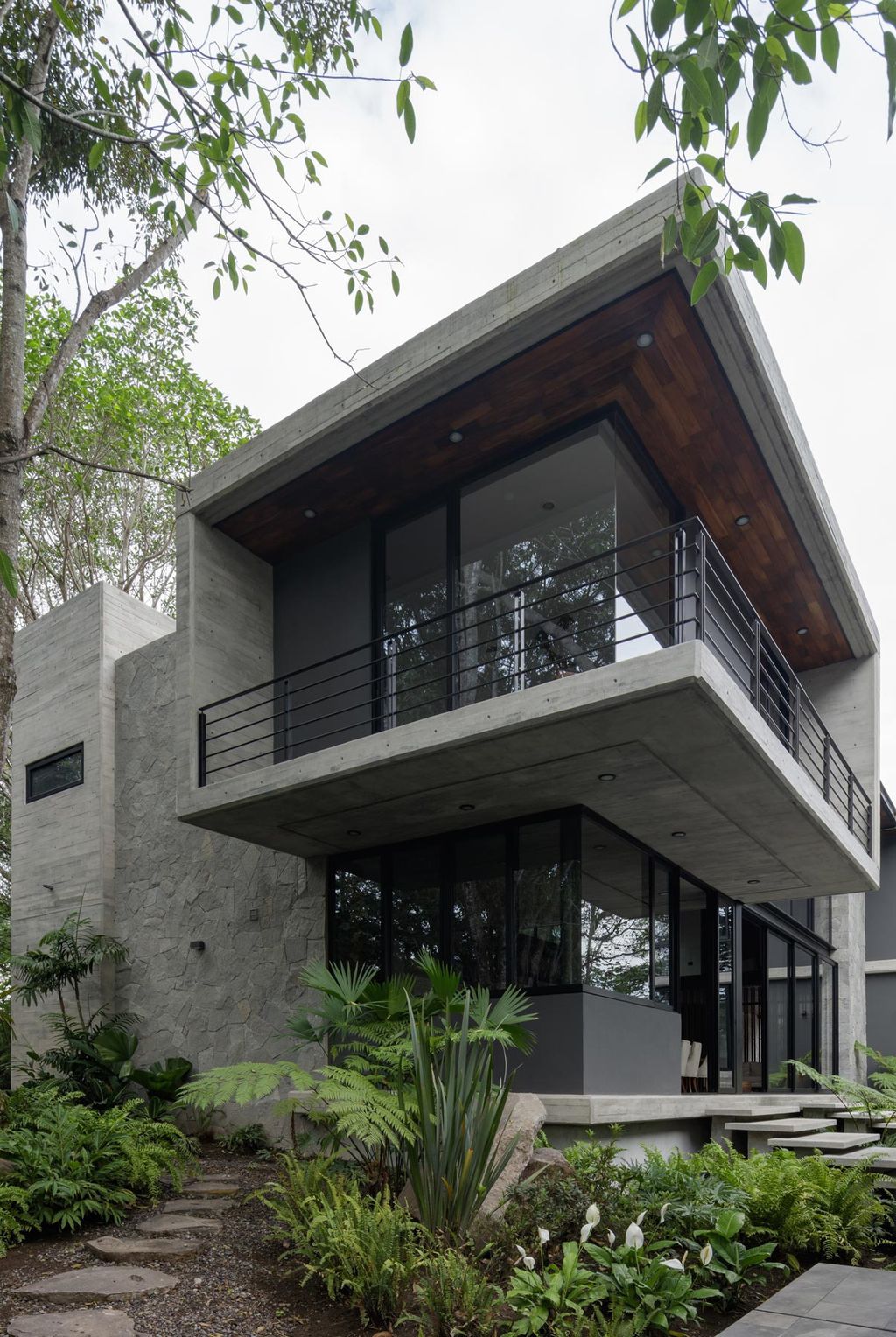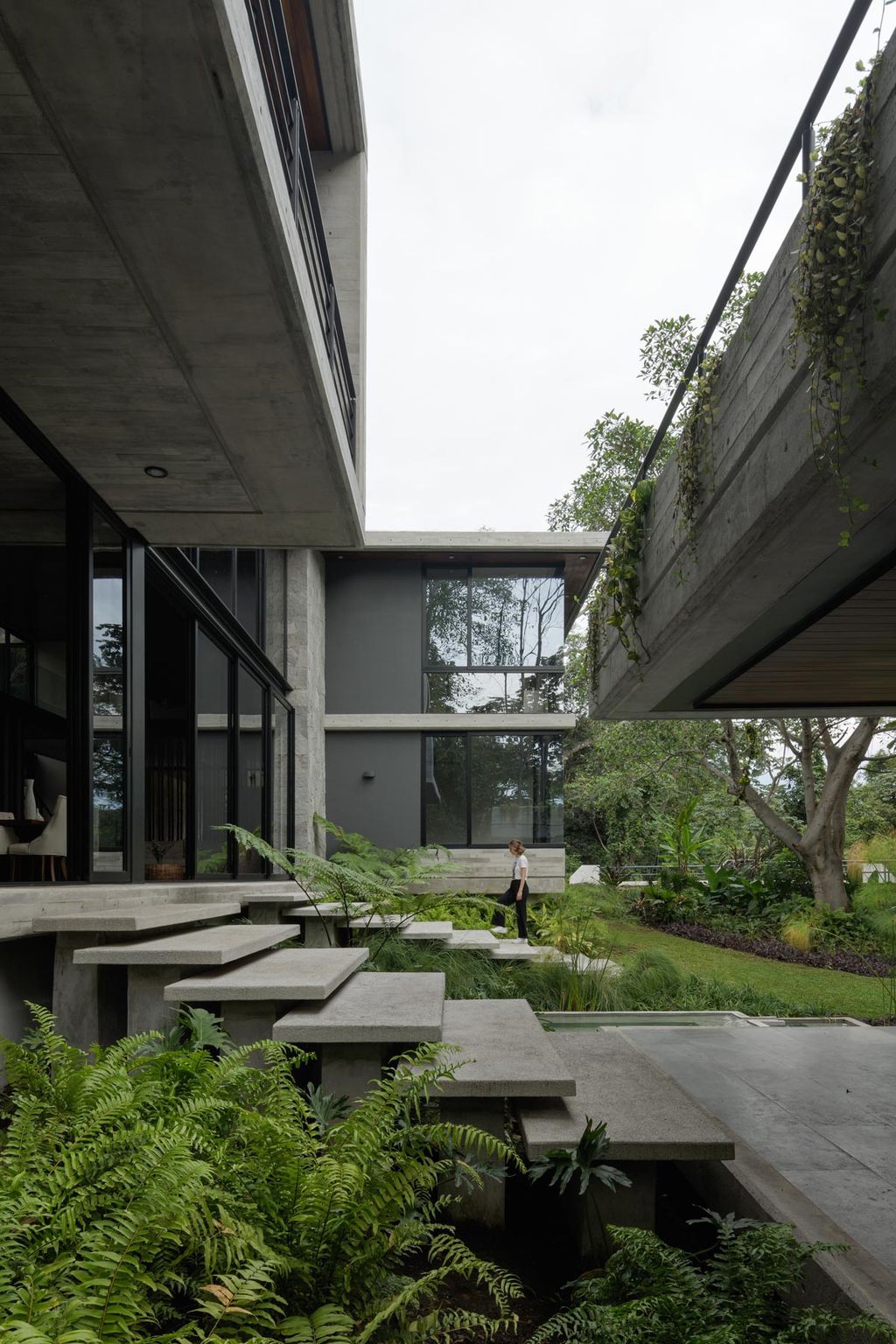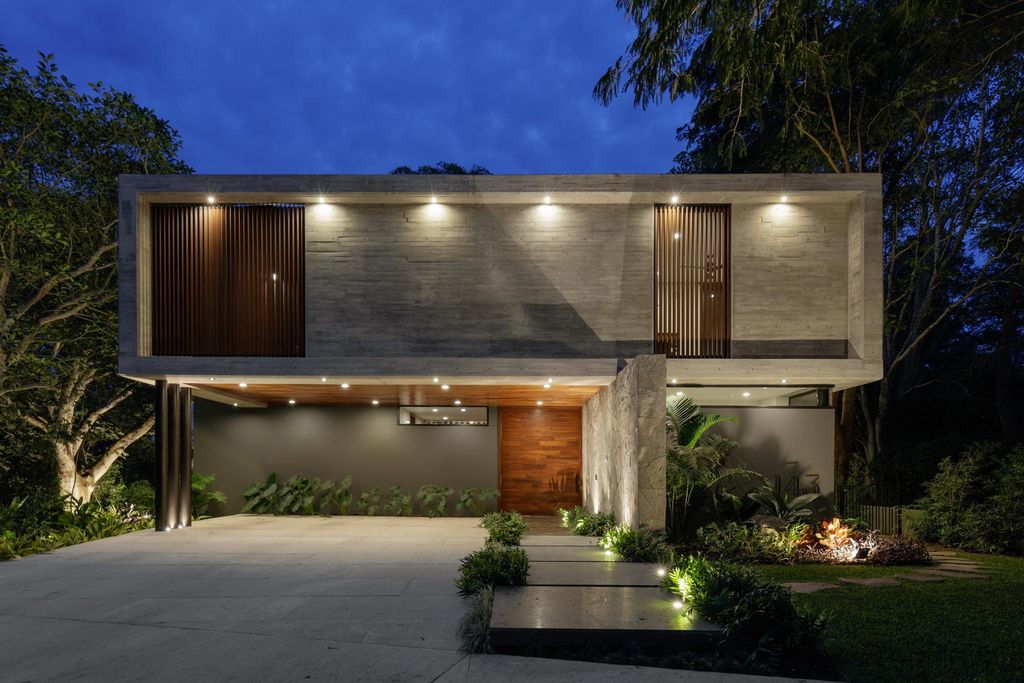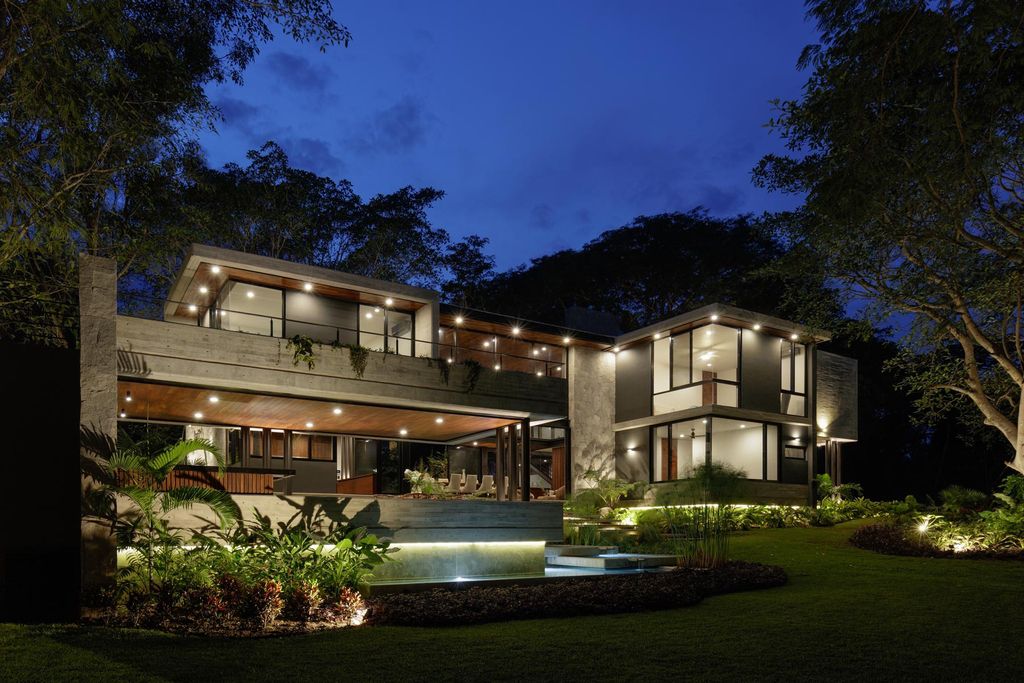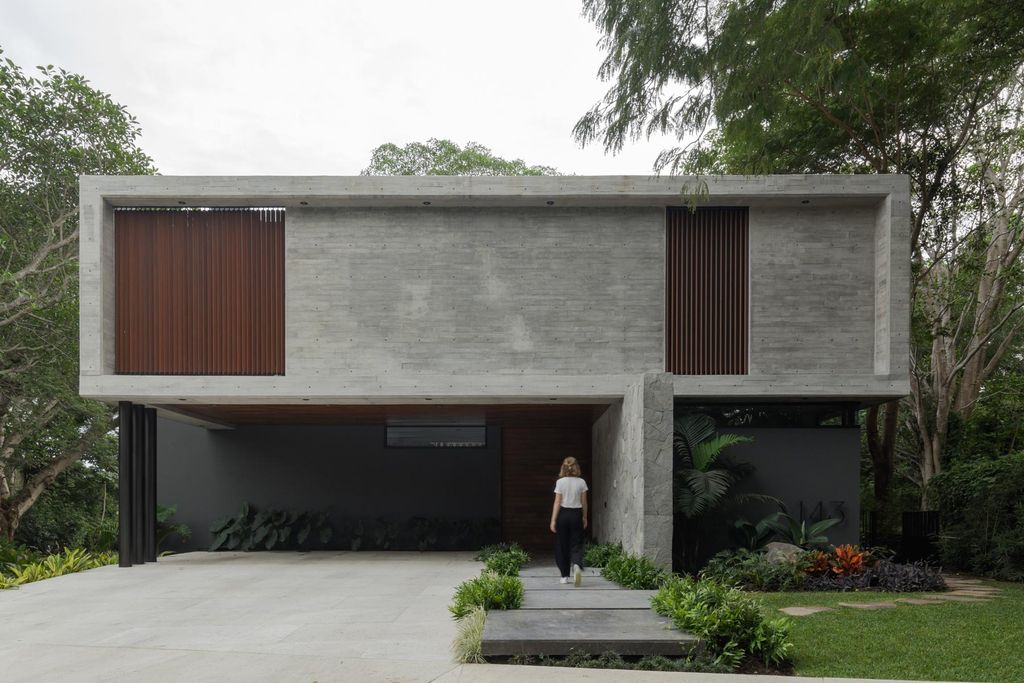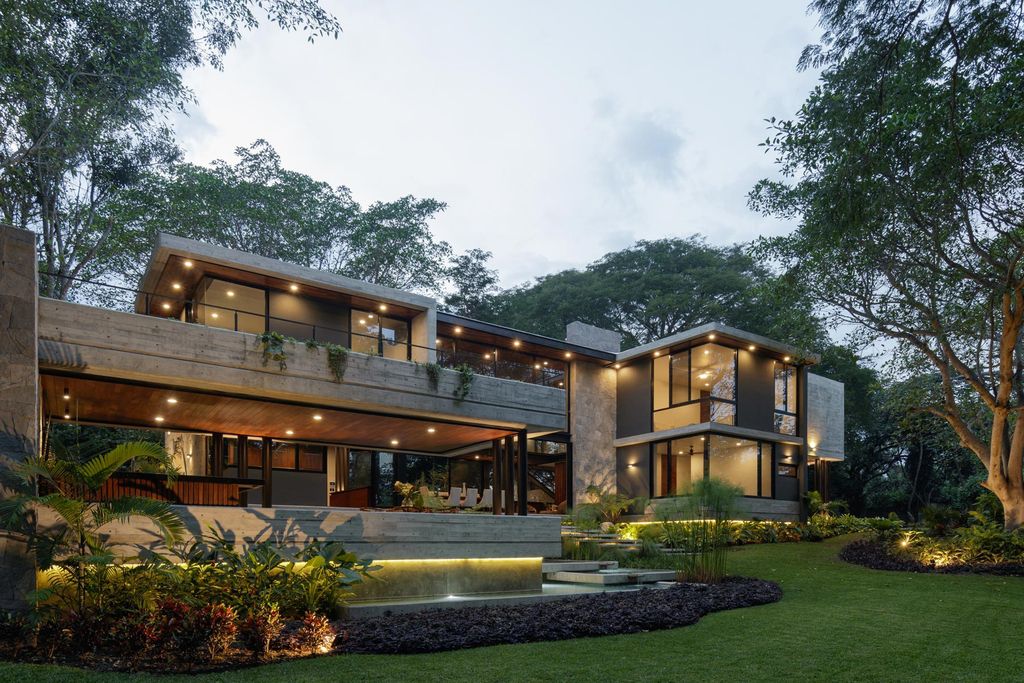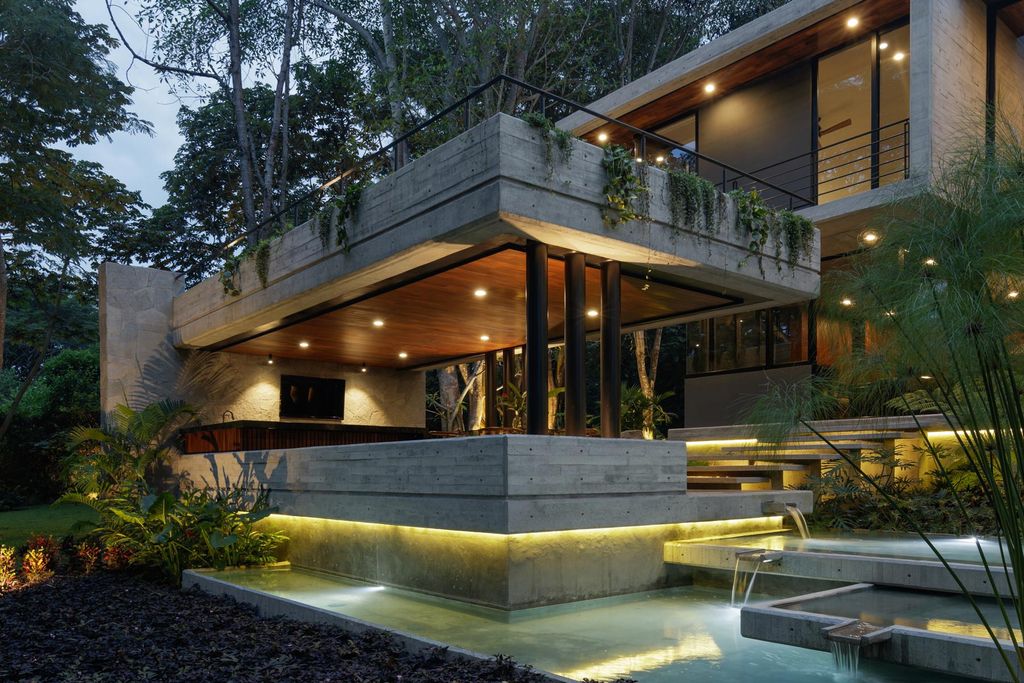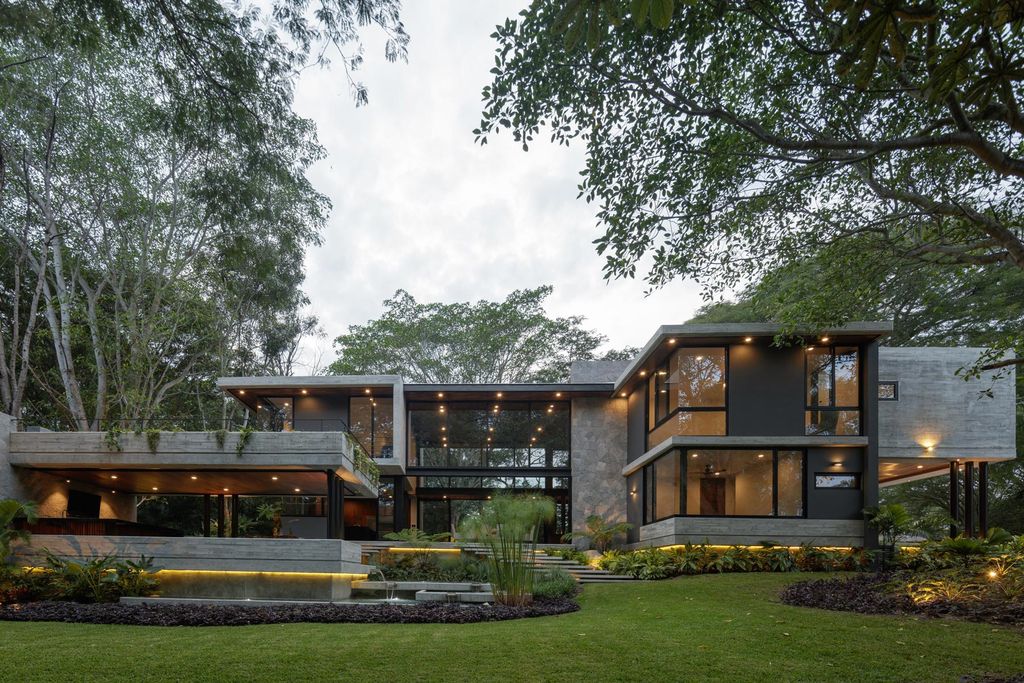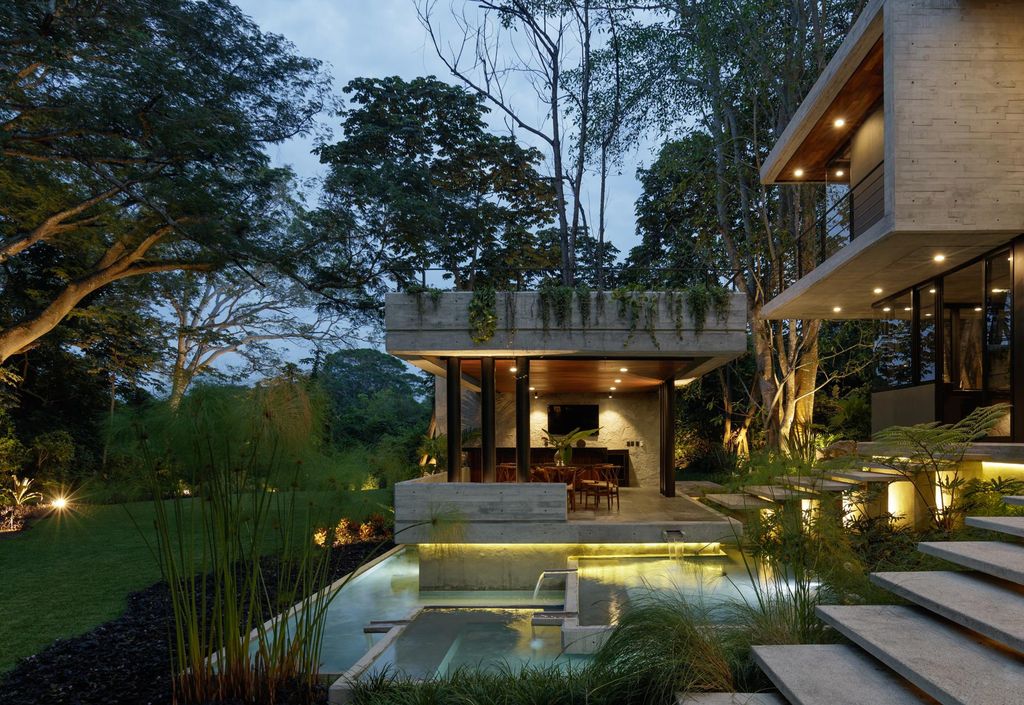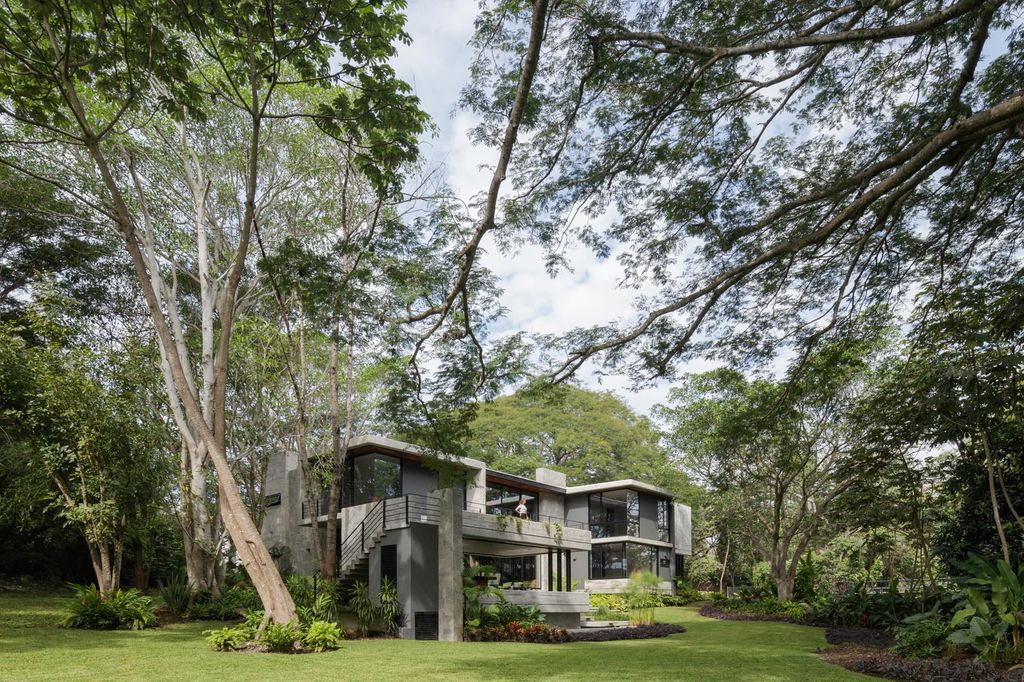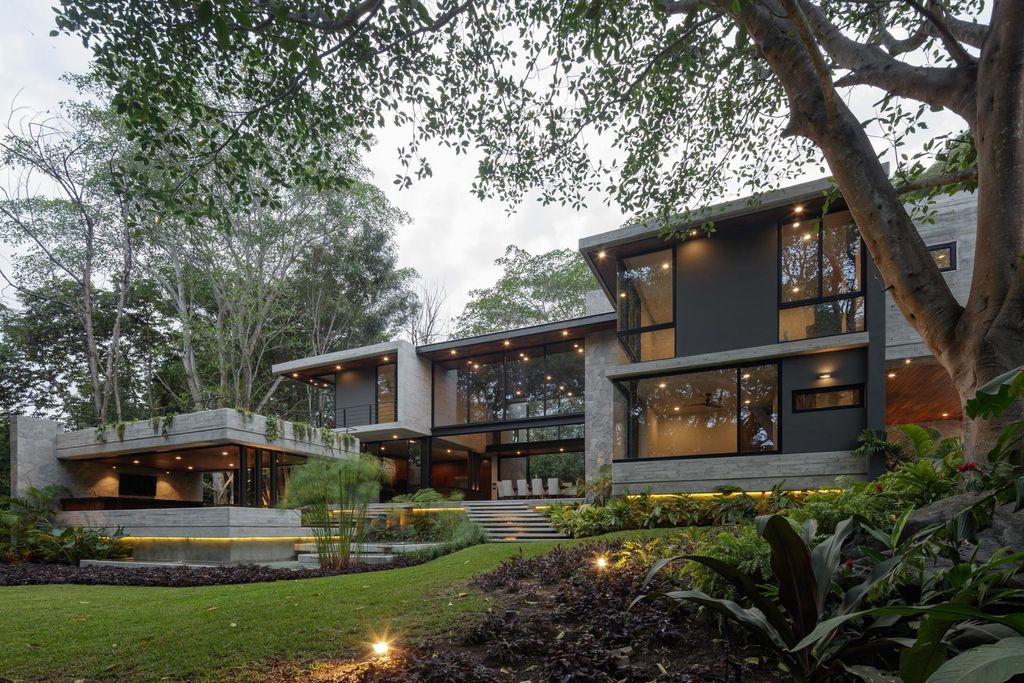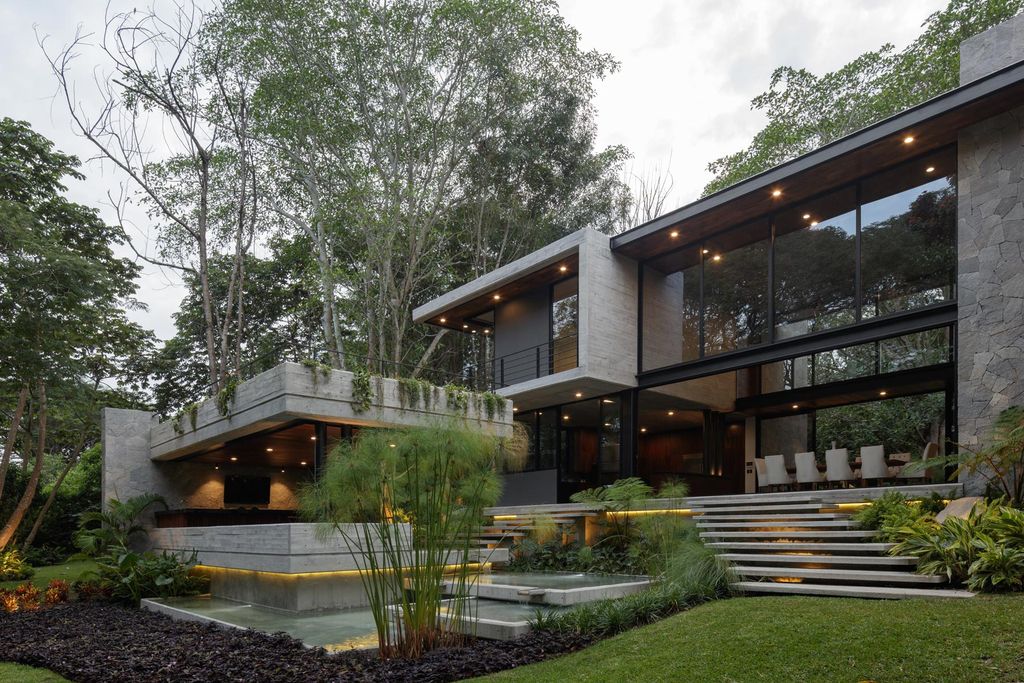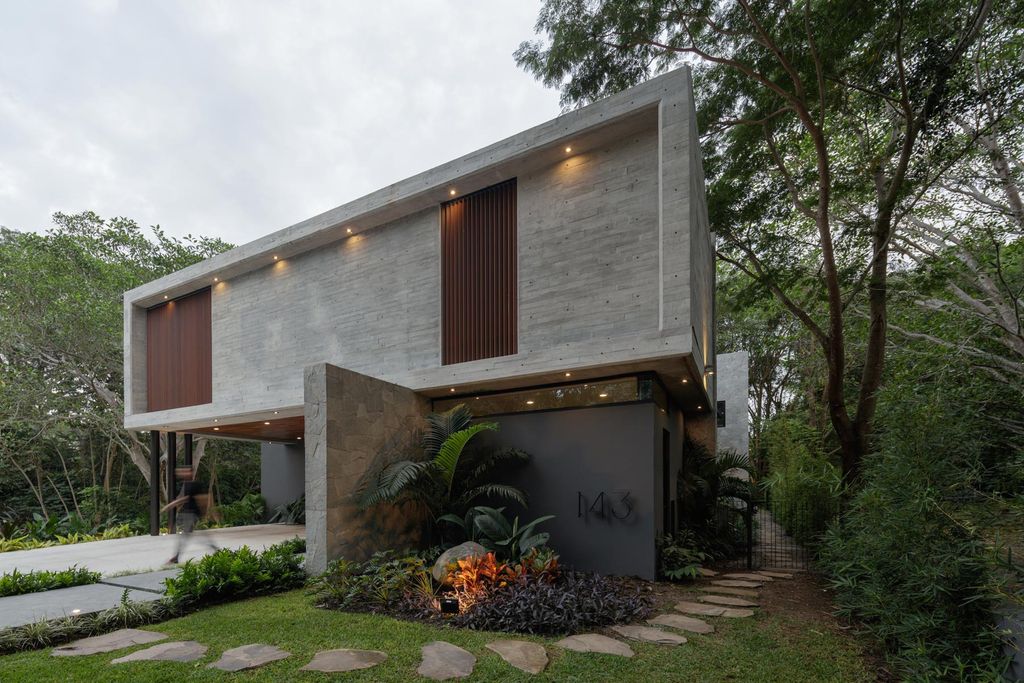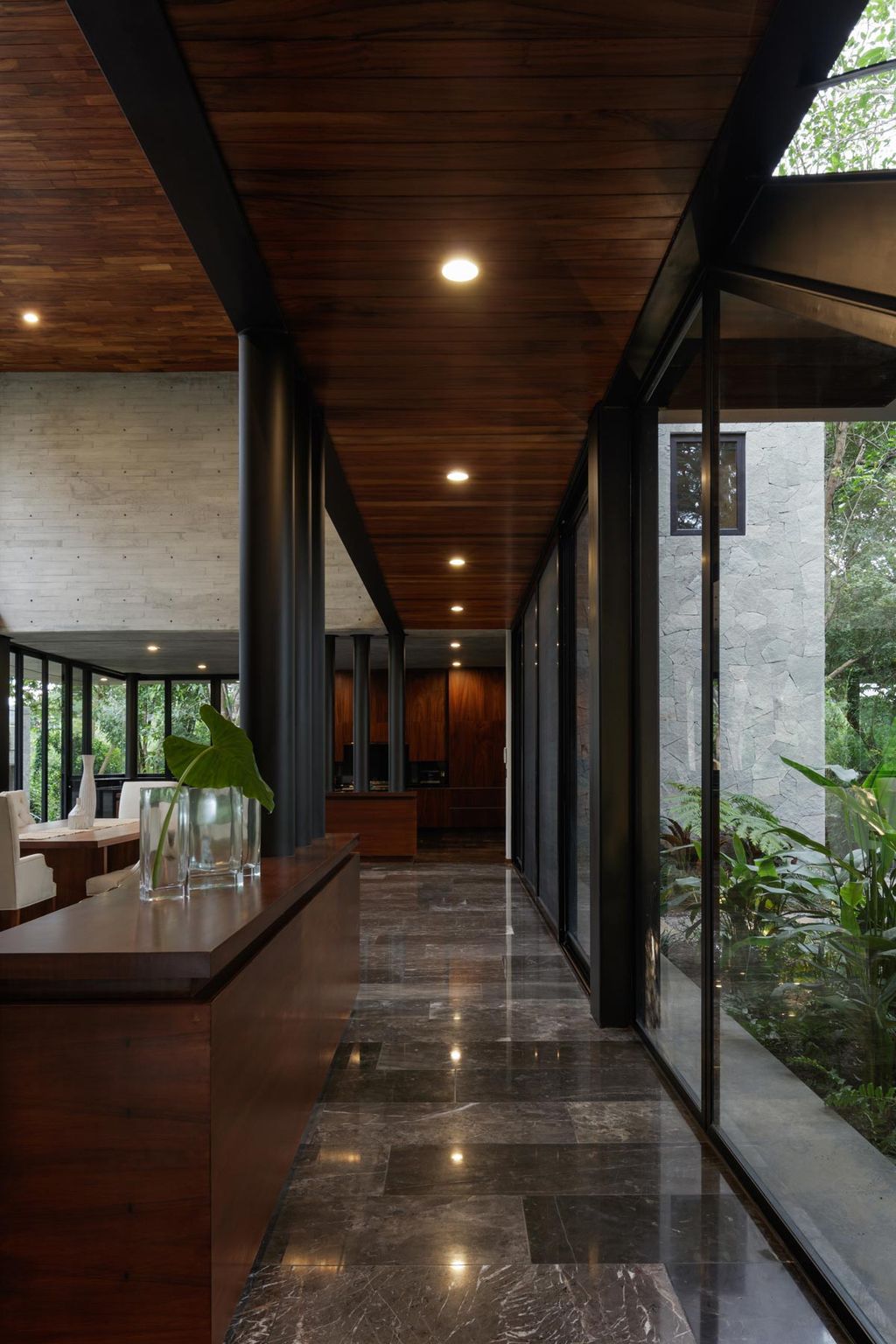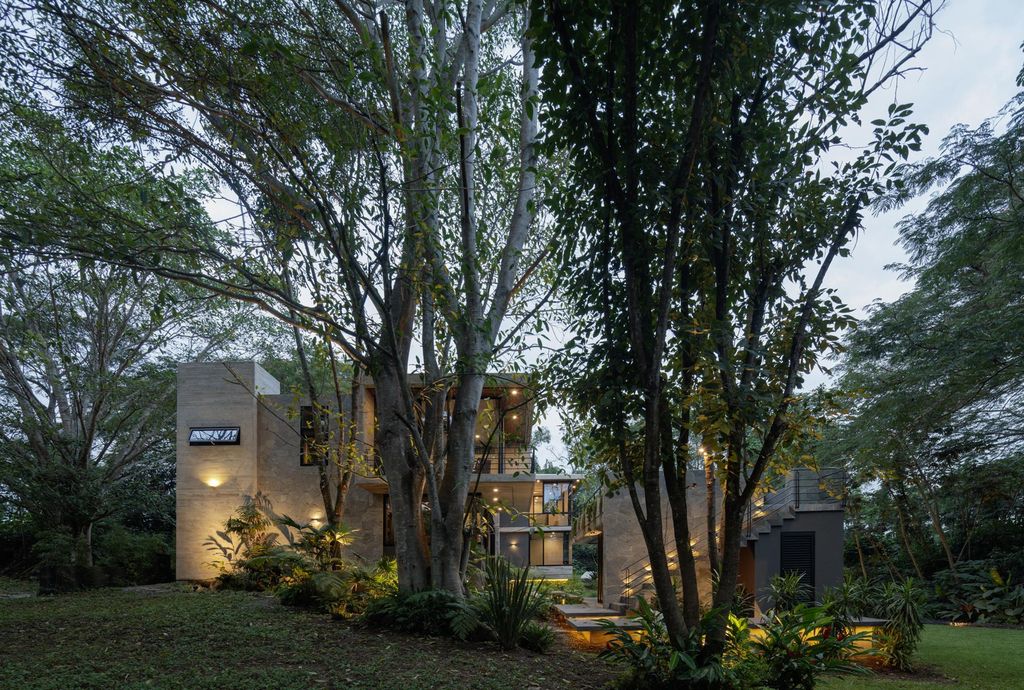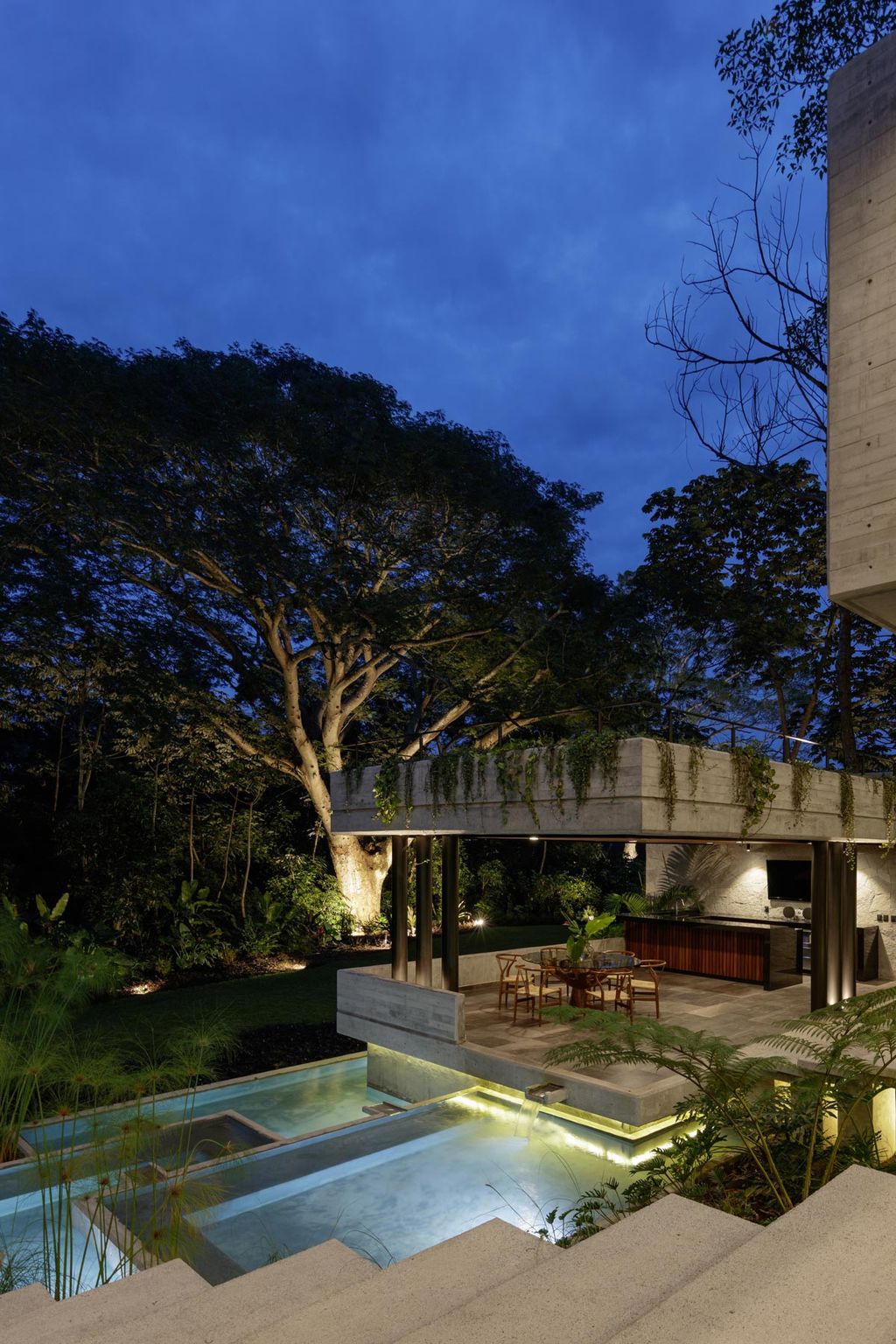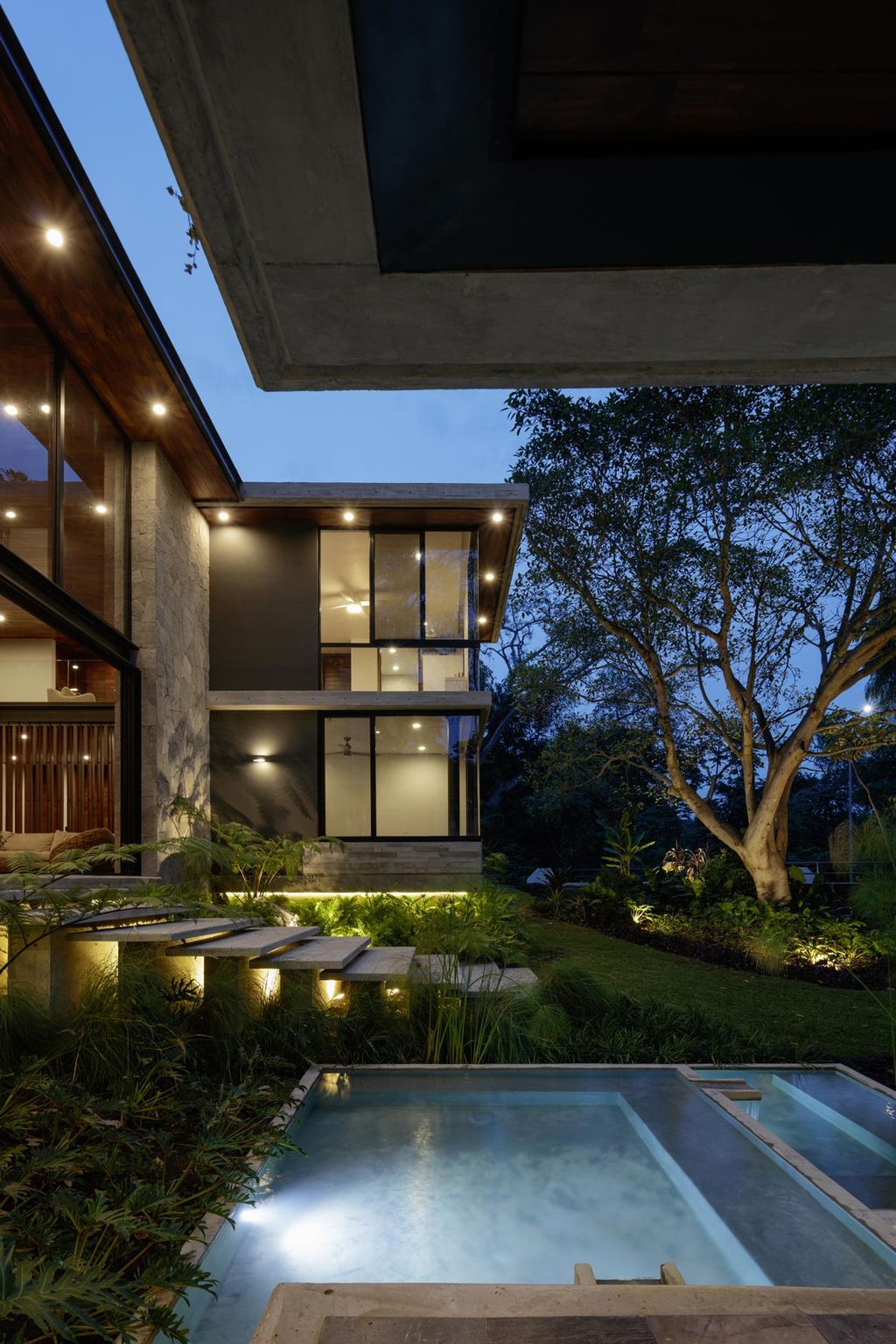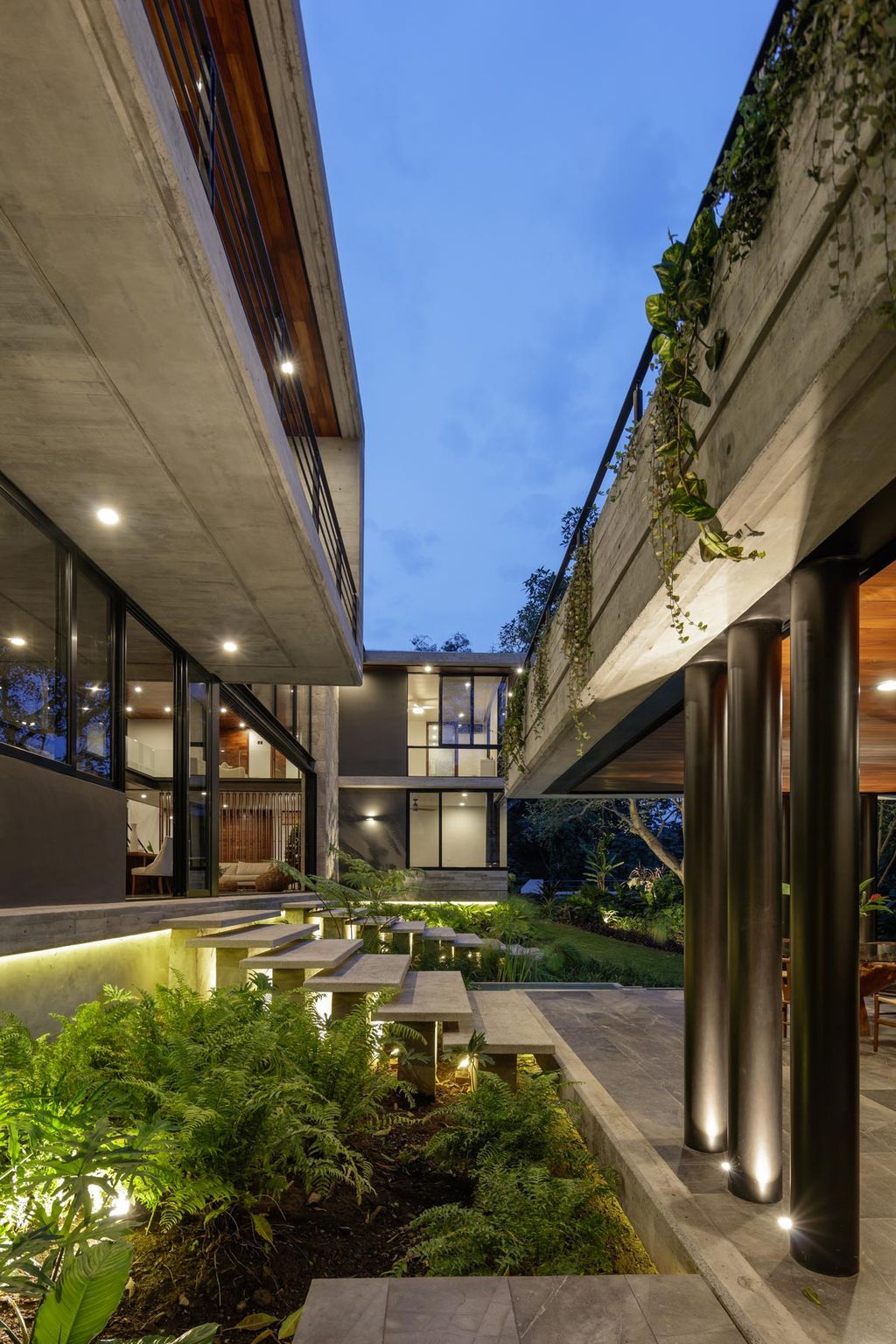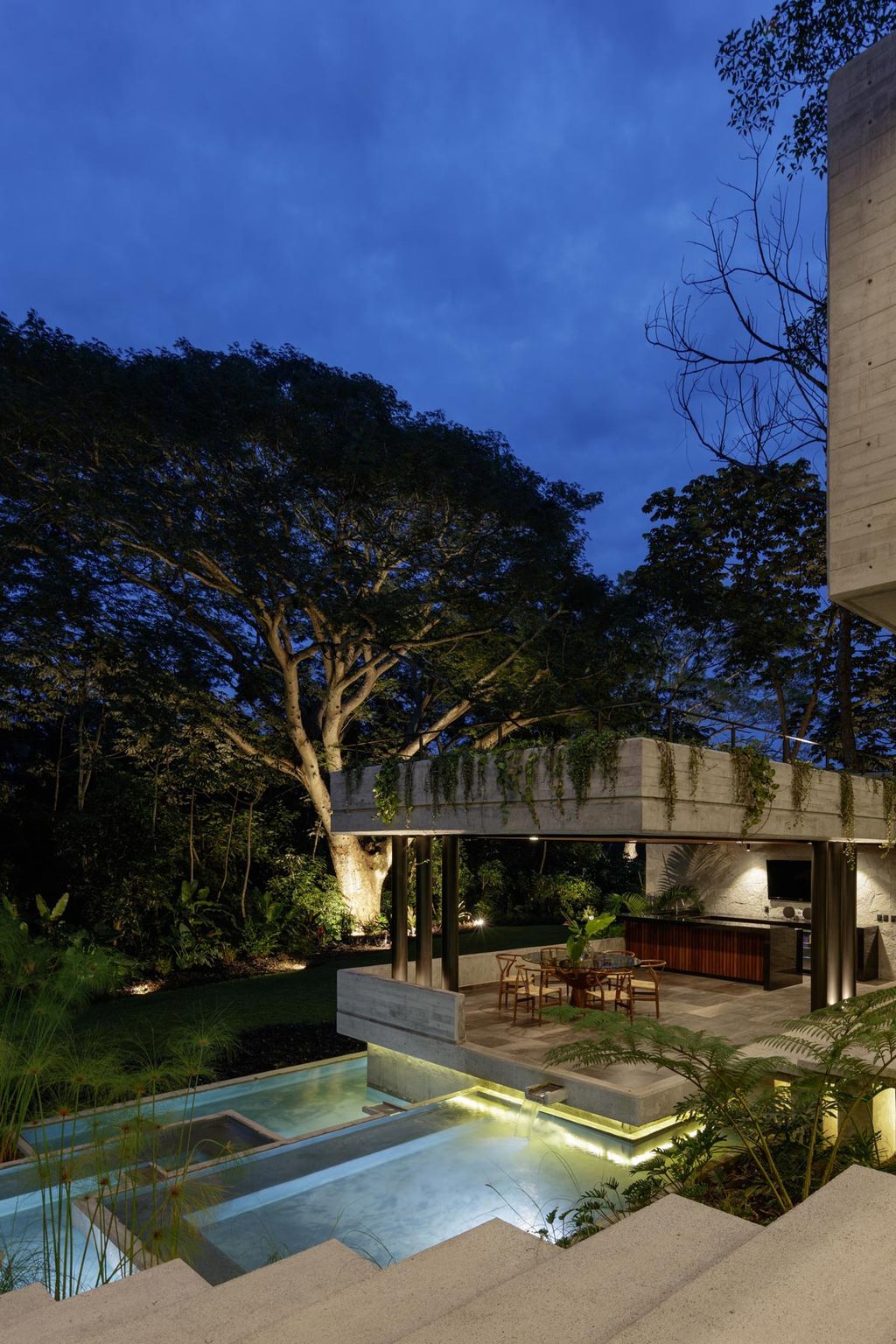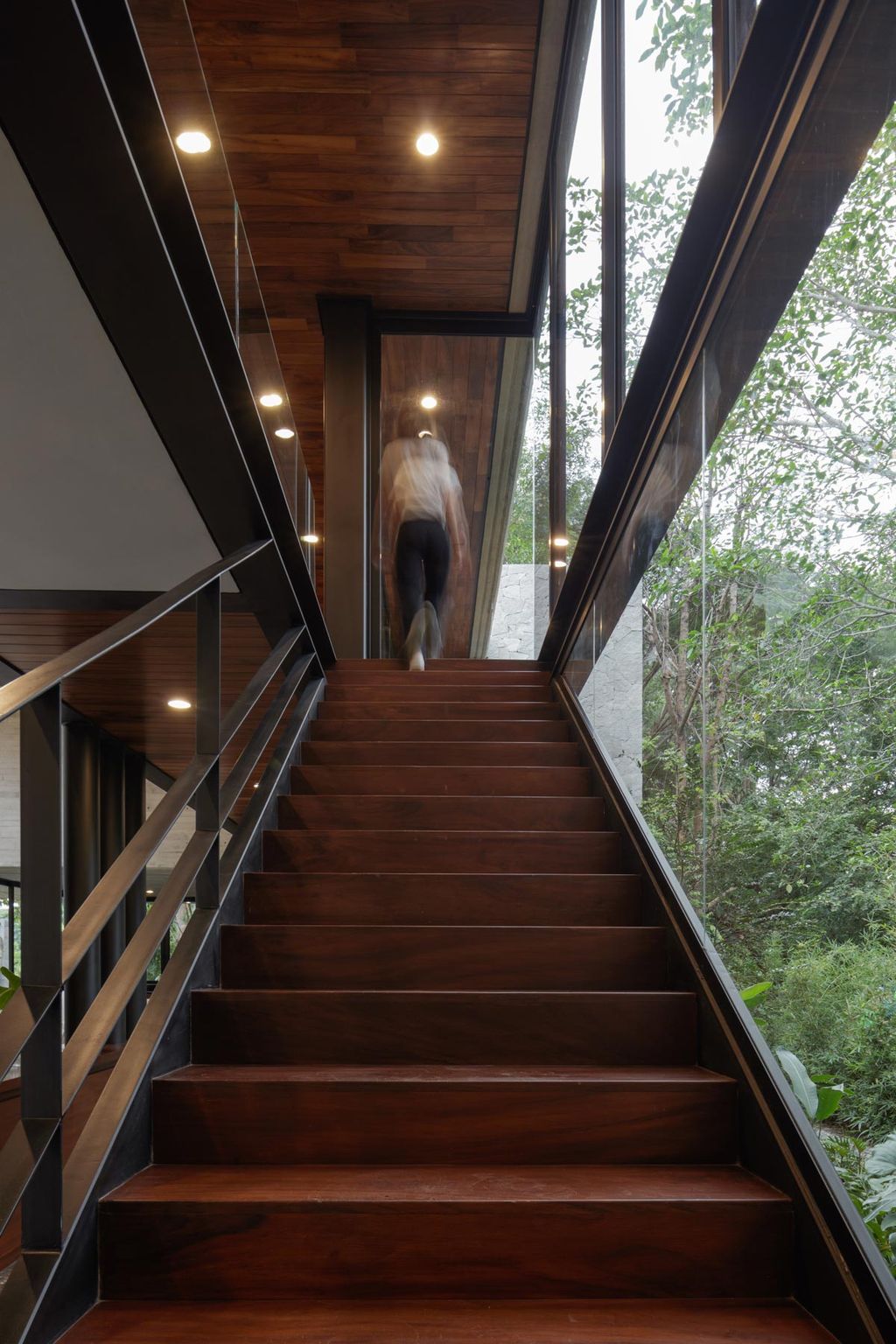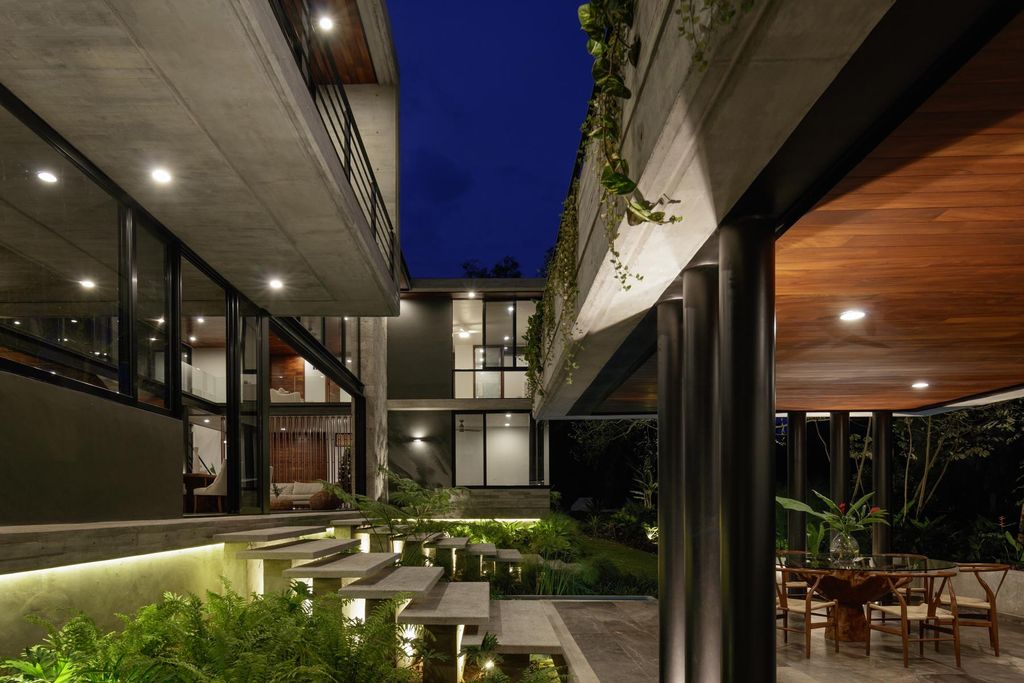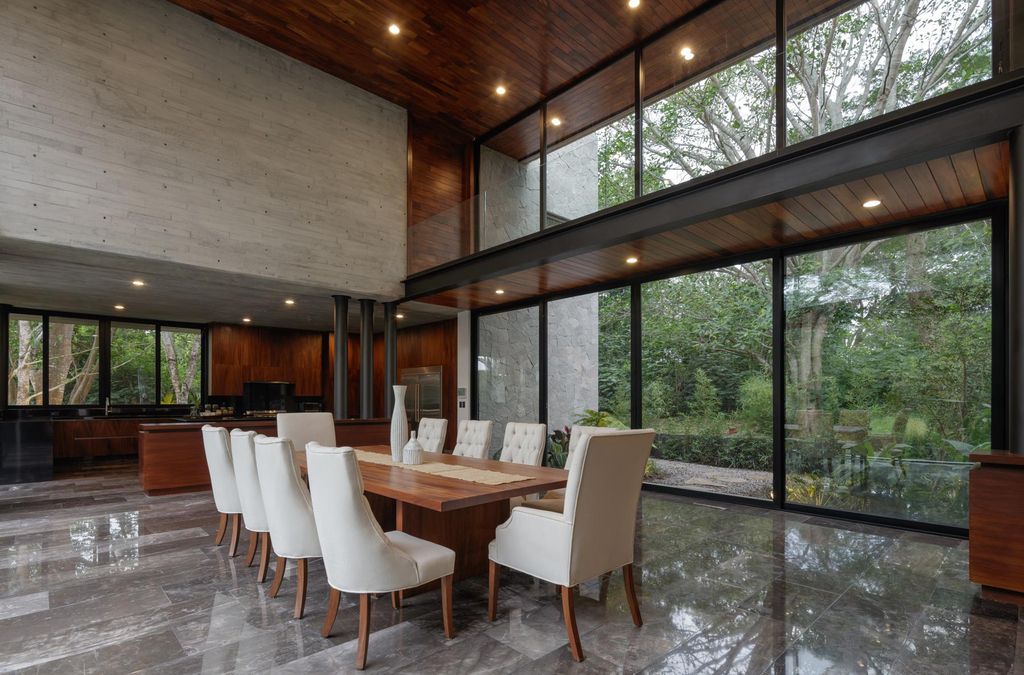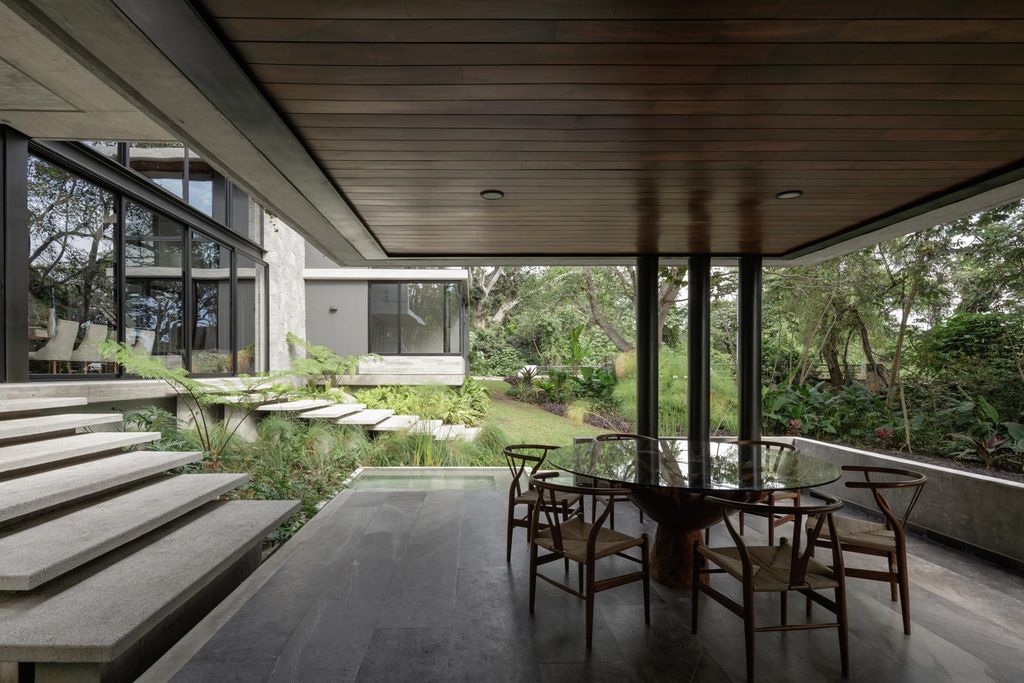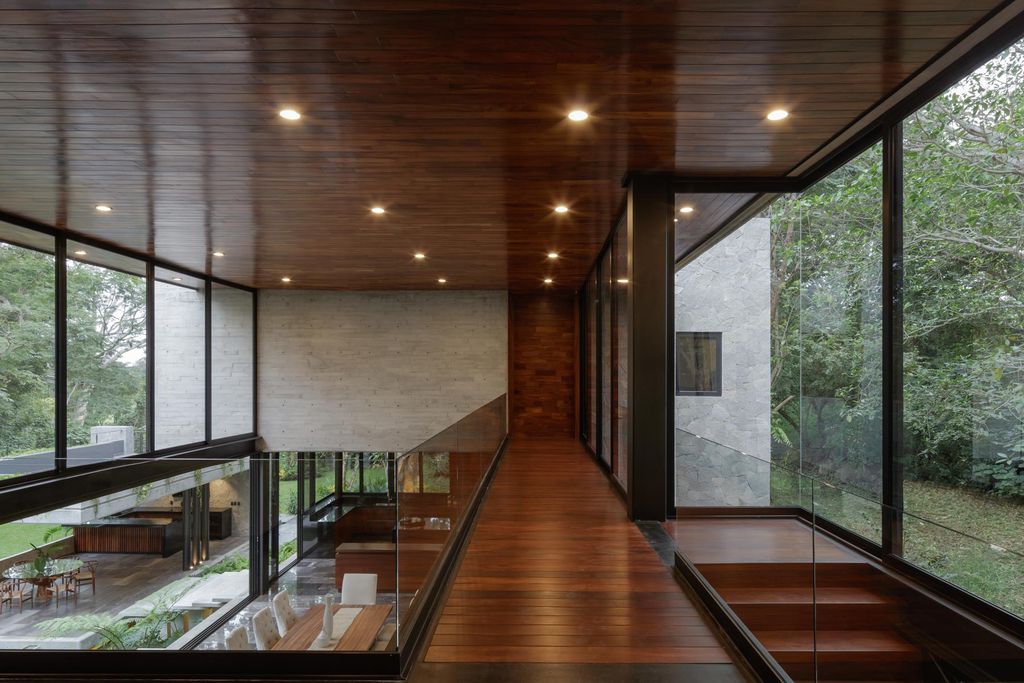 The Entreparotas House Gallery:
Text by the Architects: Entreparotas house is a project which allows its users to live in a constant relation with nature, therefore the premise of choosing a site that would enhance the relevance of the existing flora and a small stream that passes through the terrain. A tropical vegetation, where the parotas and fig trees stand out, generates a jungle atmosphere that made the design concept possible.
Photo credit: Lorena Darquea| Source: Di Frenna Arquitectos
For more information about this project; please contact the Architecture firm :
– Add: Tercer Anillo Periferico #137, Plaza Aria Local 5, Residencial Esmeralda Nte., 28017 Colima, Col., Mexico
– Tel: +52 312 223 3197
– Email: [email protected]
More Tour of Impressive Houses here:
---