Date of Publishing:
A House by the Sea is a minimalist residence designed by Israel-based designer Pitsou Kedem Architect, for a couple and their three children. It located in the Northern Israeli village of Shavei Tzion, close to the owners' factory in a nearby industrial area. The home is characterized by a cantilevered volume that extends towards the ocean, as well as over the front entrance. From this house, it offer very stunning views of the endless blue of the sea and nature. In addition to this, the rear facade of the residence consists mainly of glazings to maximize views of the landscape. While, the interior comprised mainly of white with geometric furniture and accent pieces.
The house's plot is situated just 70 metres from the sea and looks directly onto an area of scrubland leading to the beach. The design aims to accentuate this connection with the sights and sounds of the sea. Indeed, the designer brings the minimal architecture and not produce visual noise for this house. The side of the house facing the access road and the entrance courtyard features predominantly solid surfaces, with narrow horizontal openings allowing daylight to enter a porch area housing a small tree. Besises, the interiors allows luxurious and wonderful design with great combination of living room idea; dining room idea; kitchen idea; bedroom idea; bathroom idea; and other great ideas. As a result, a life of comfort, organically promoted by the form of the building, resonates within the physical expression of its design.
The Architecture Design Project Information: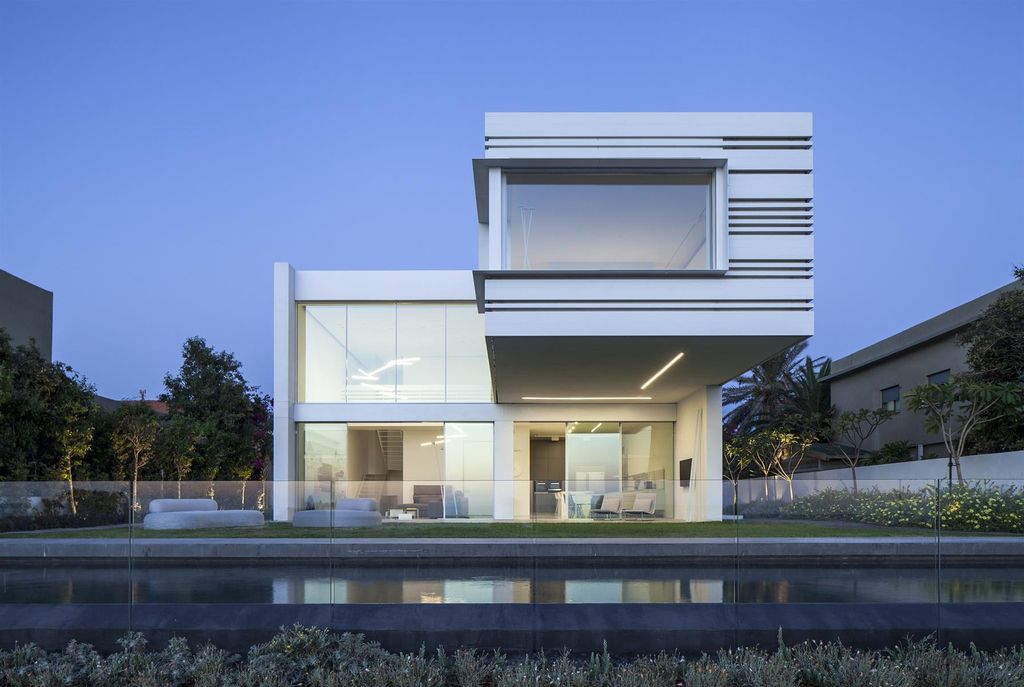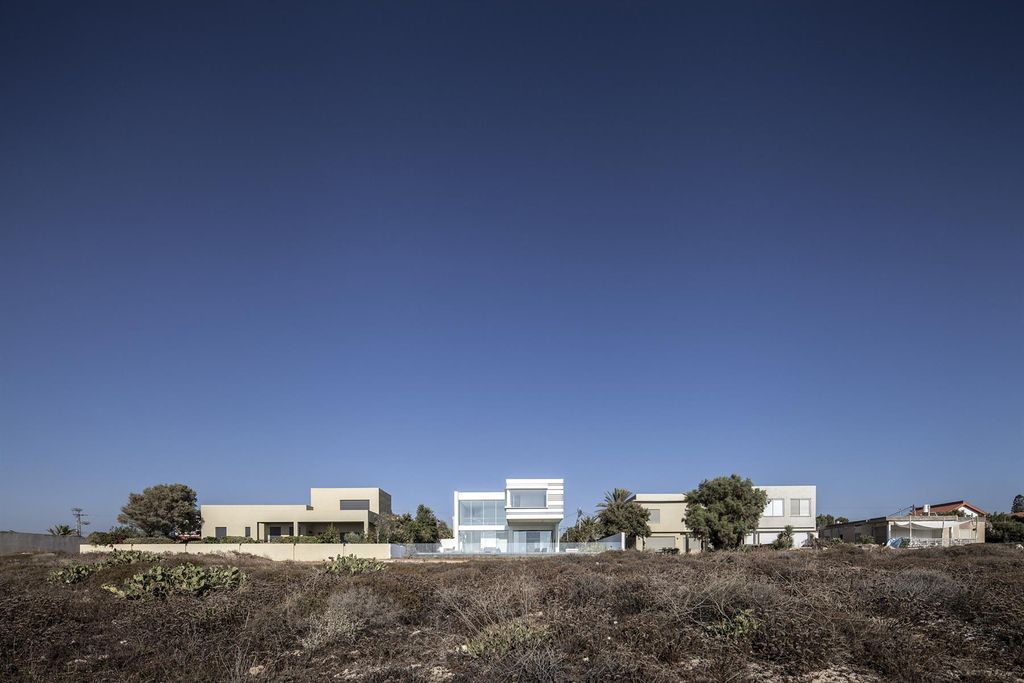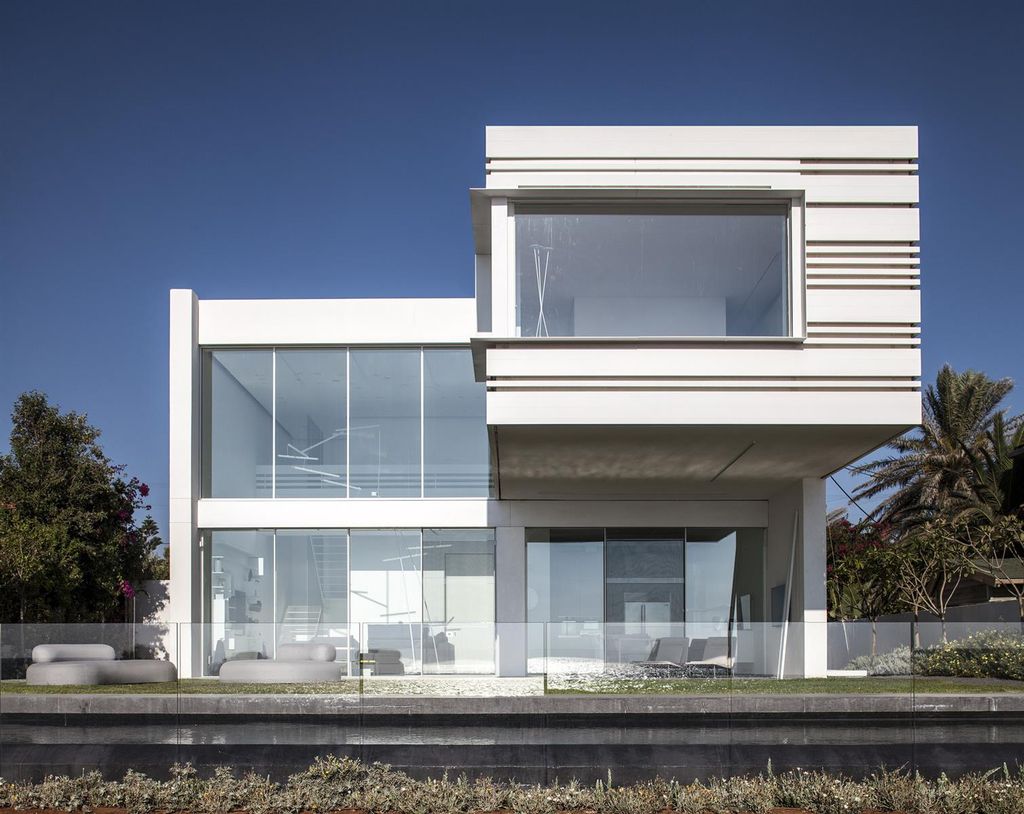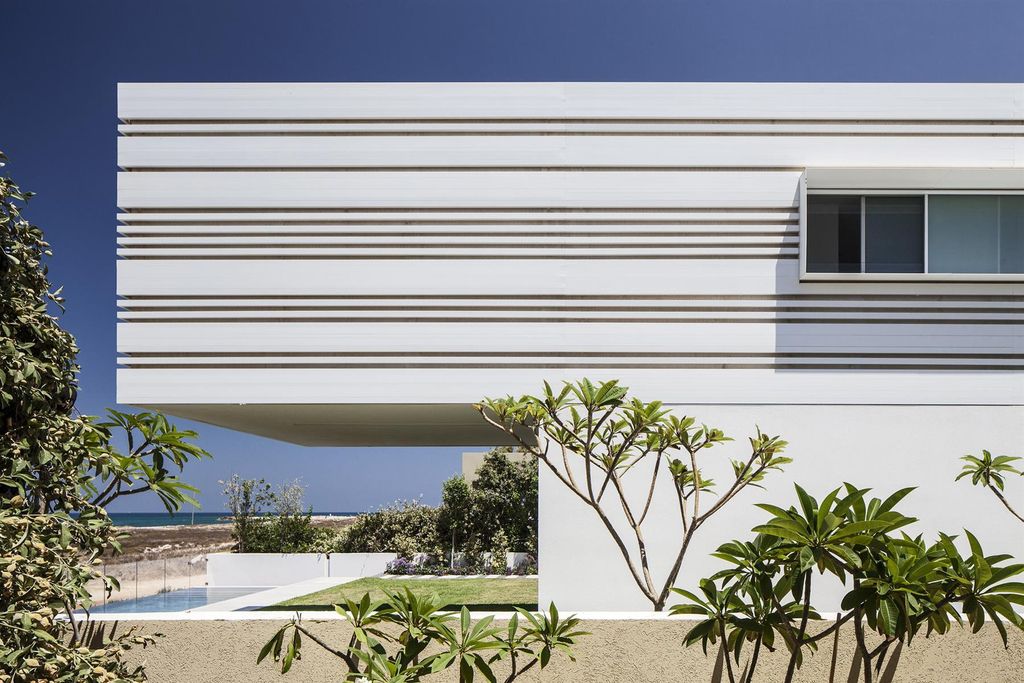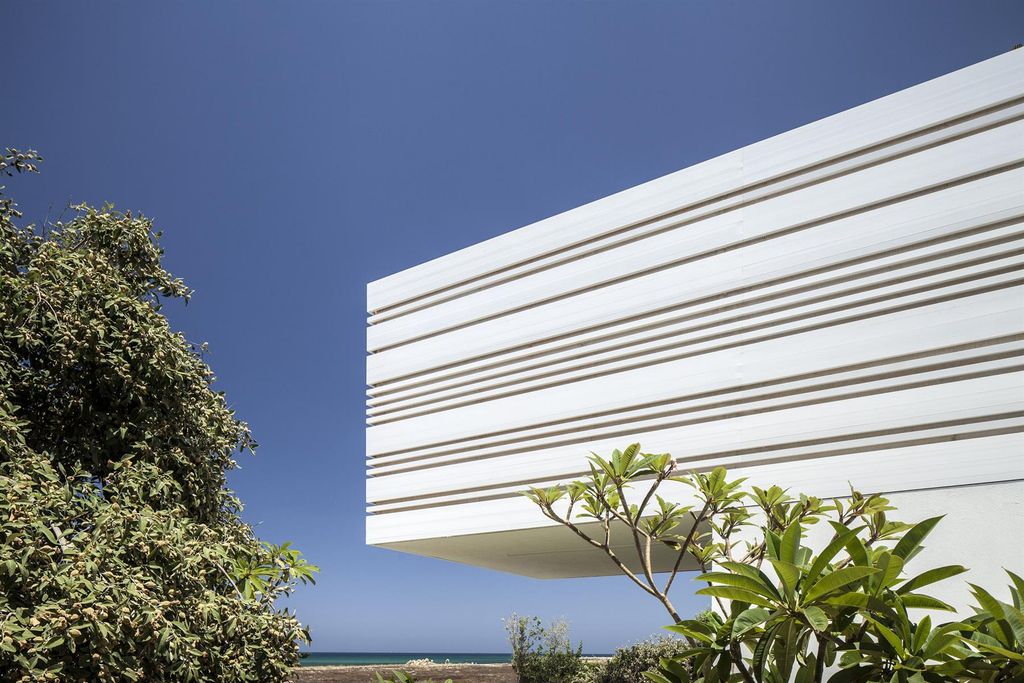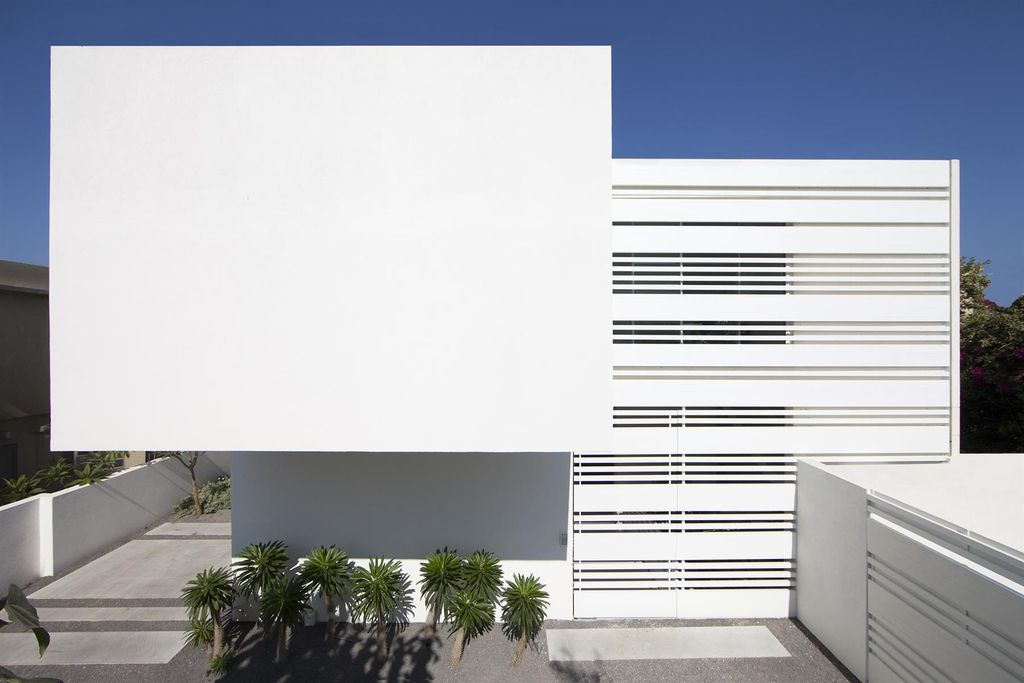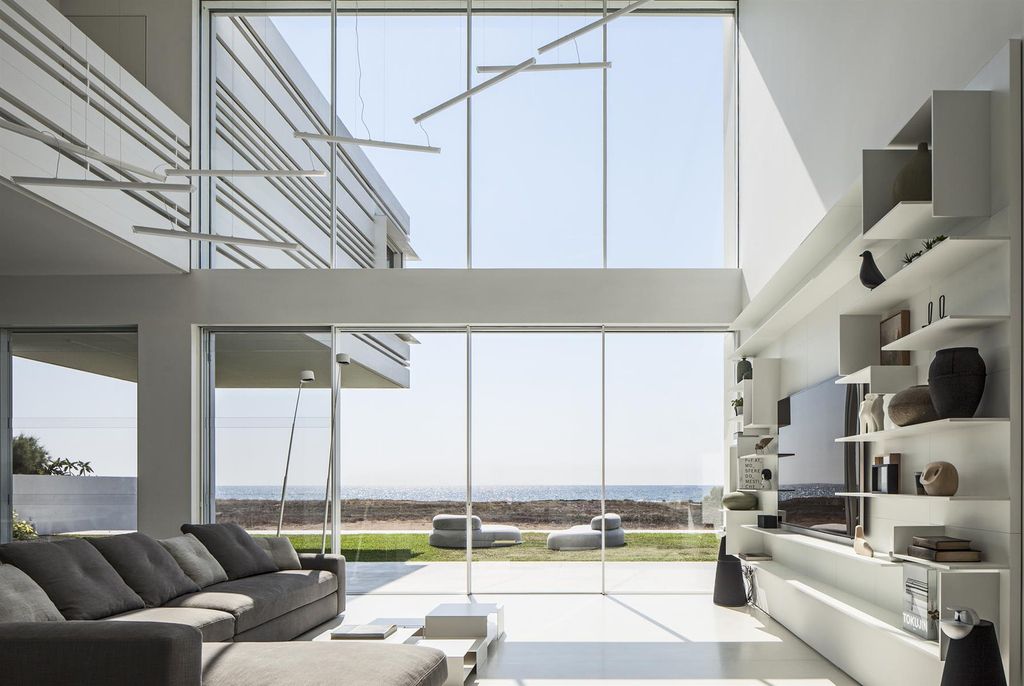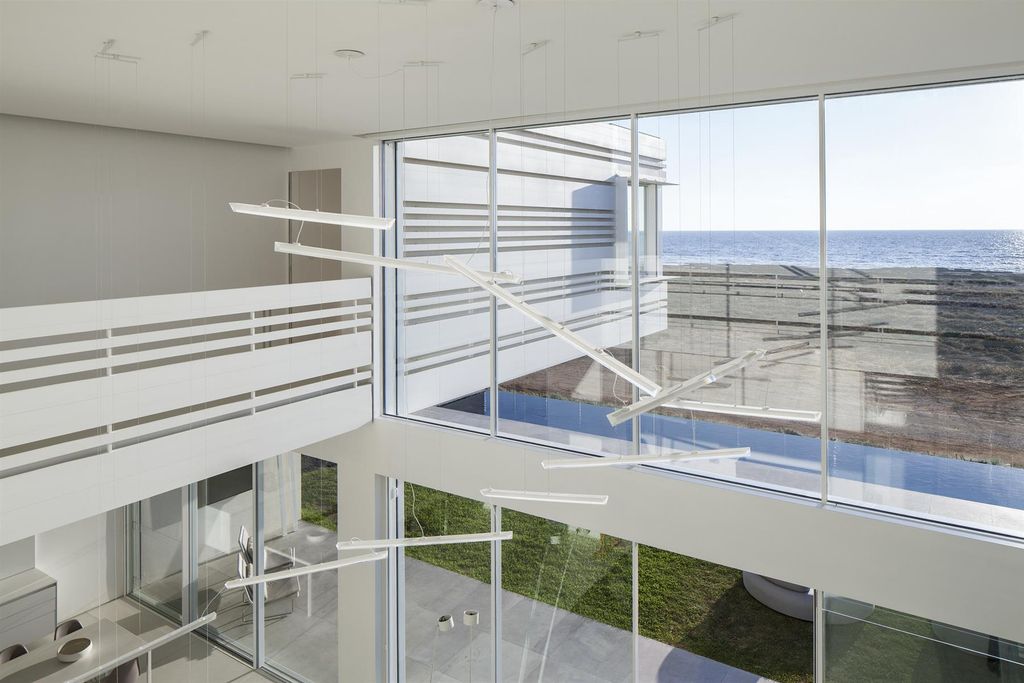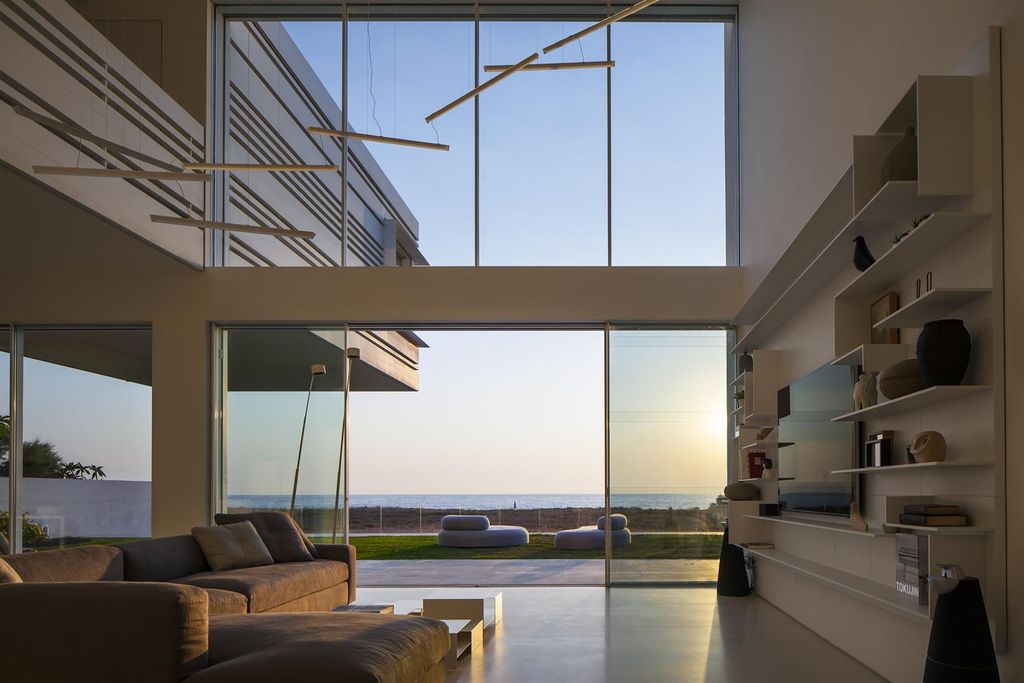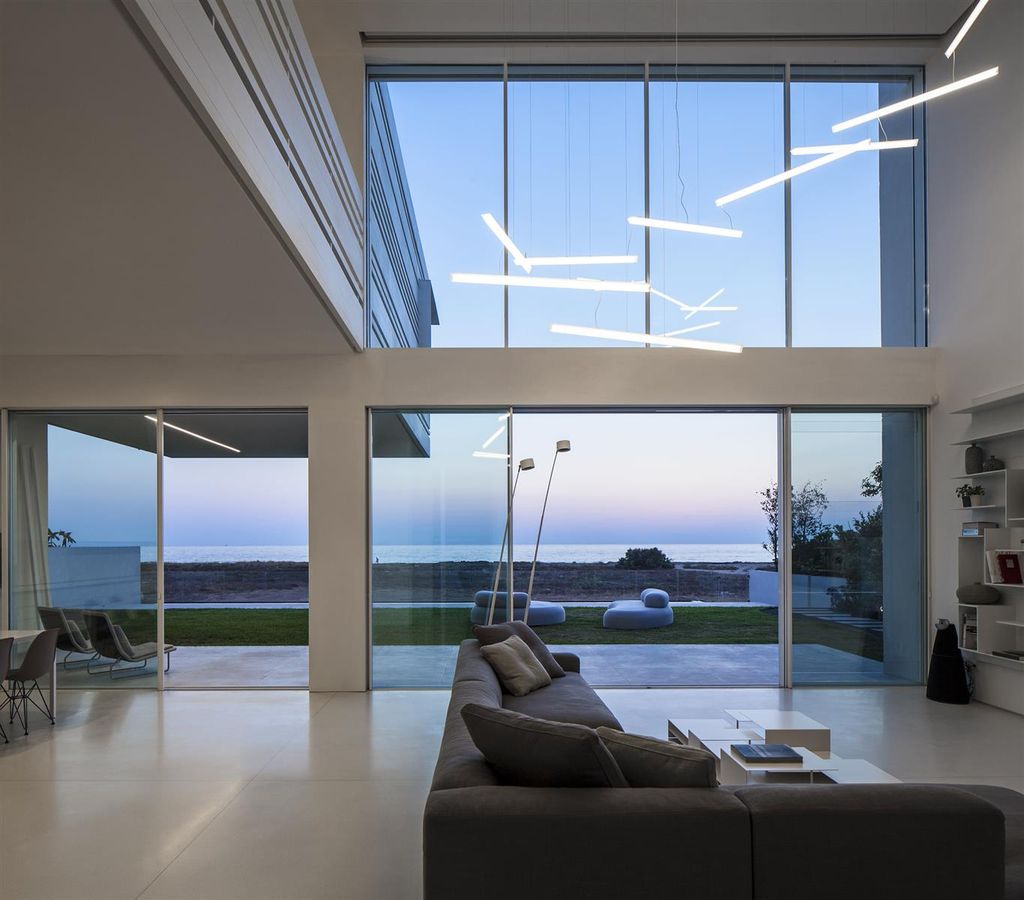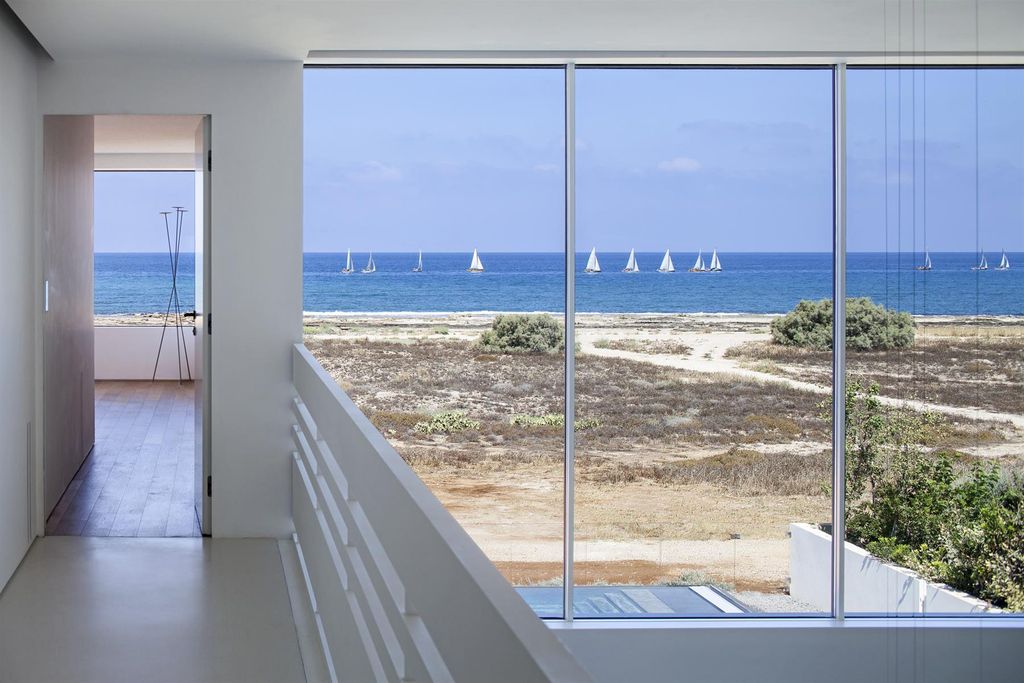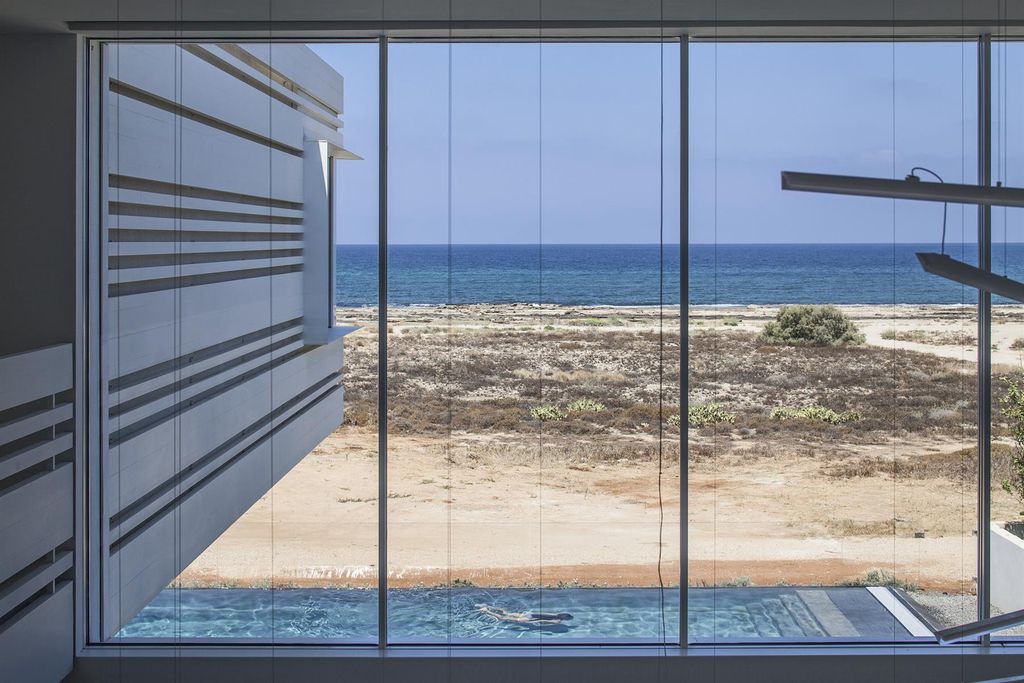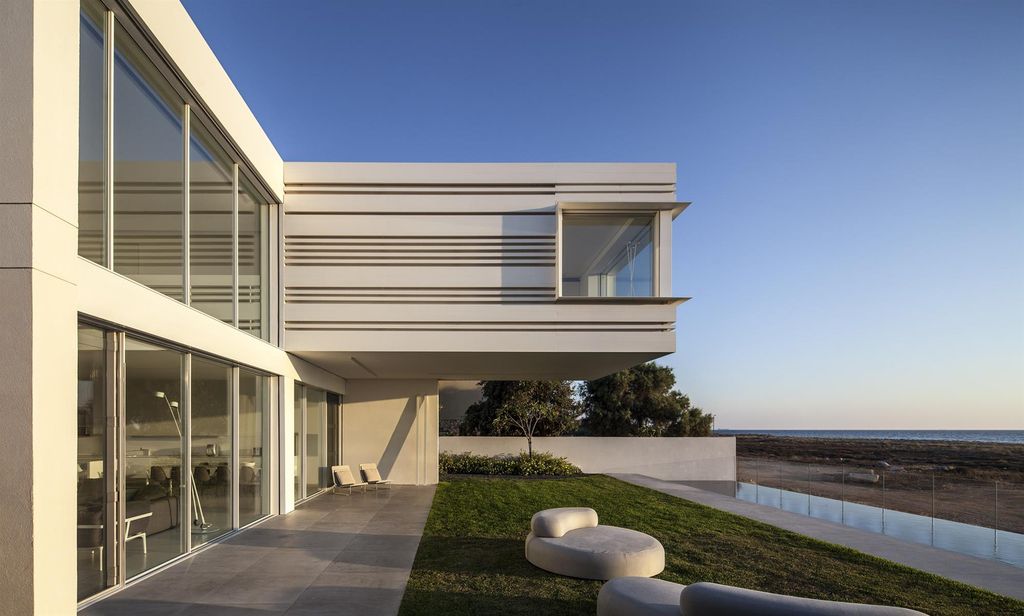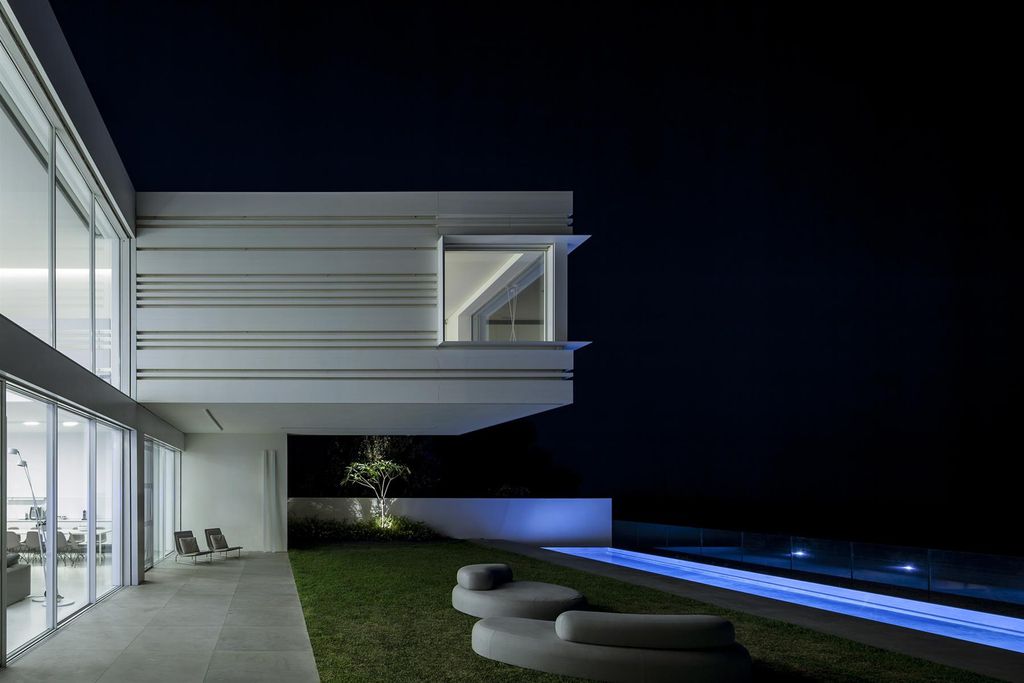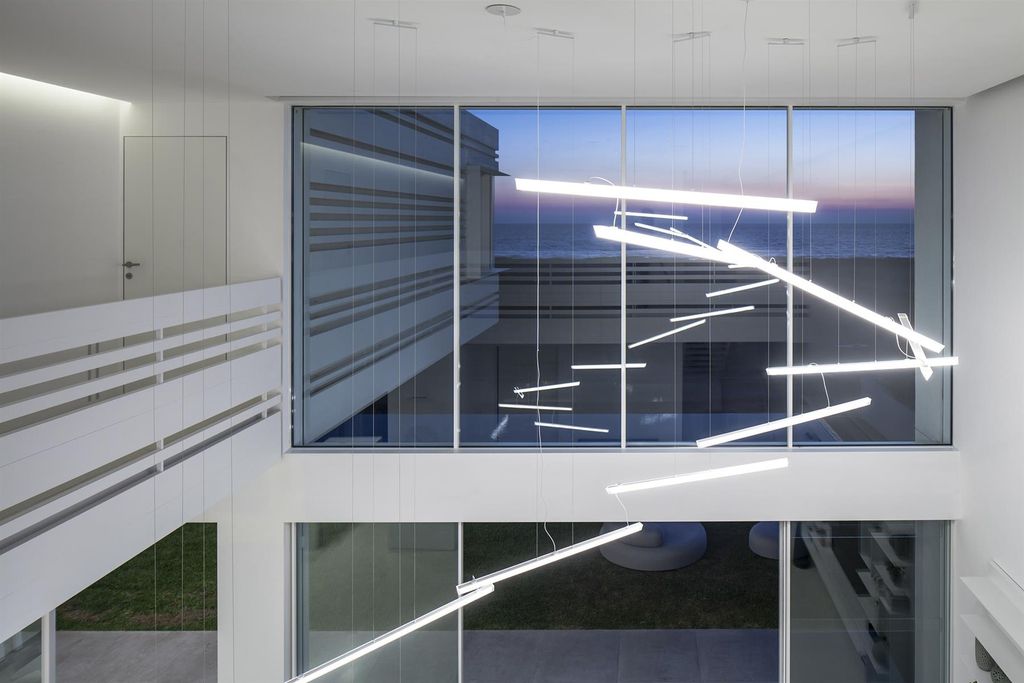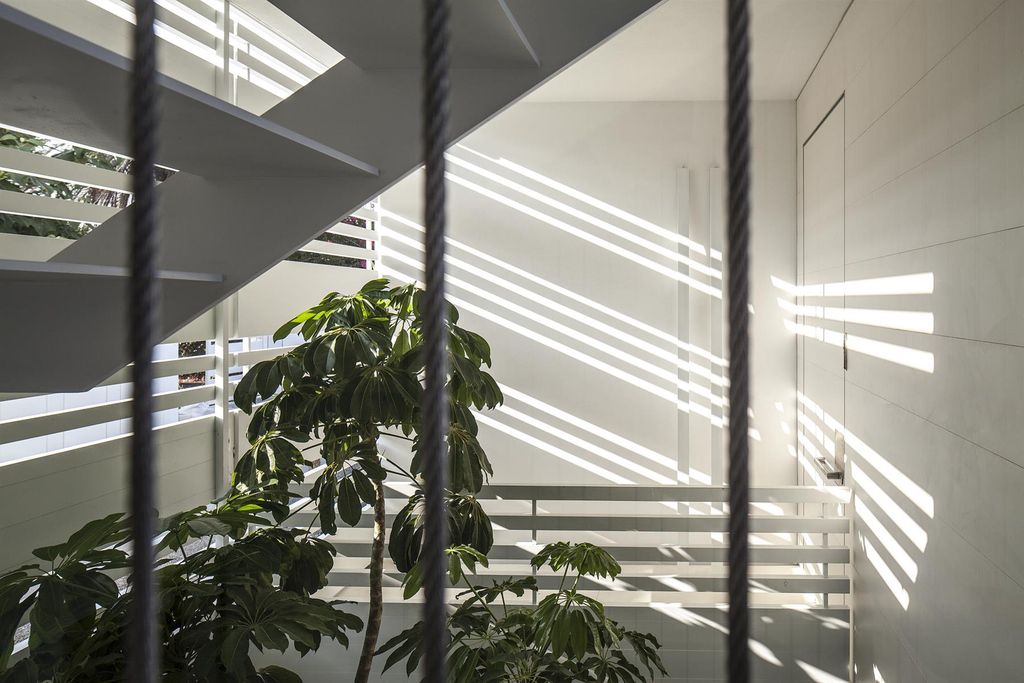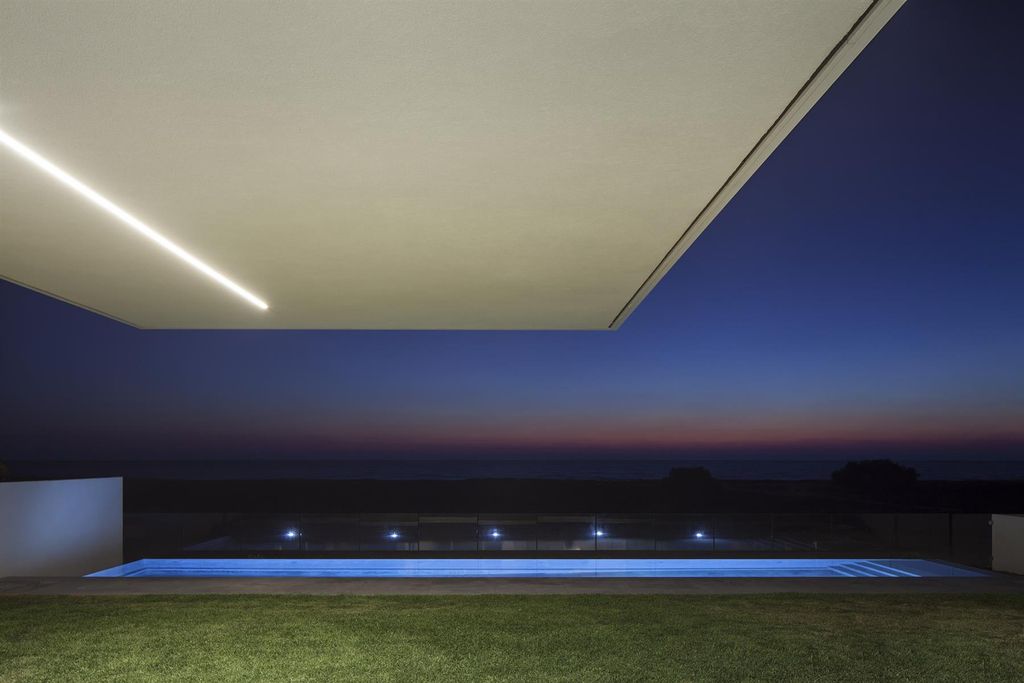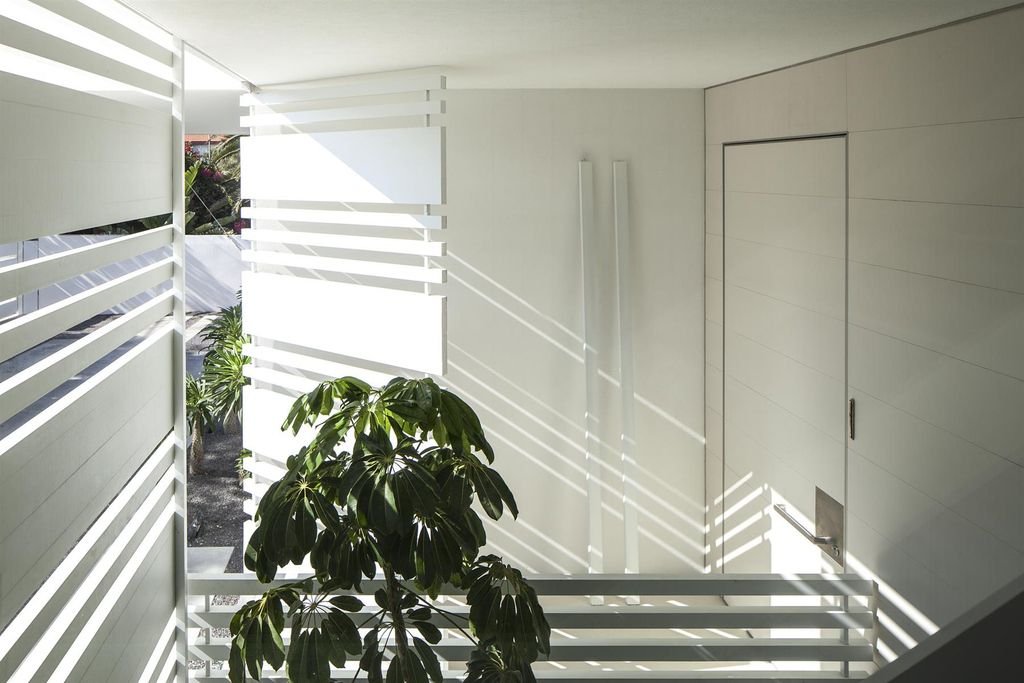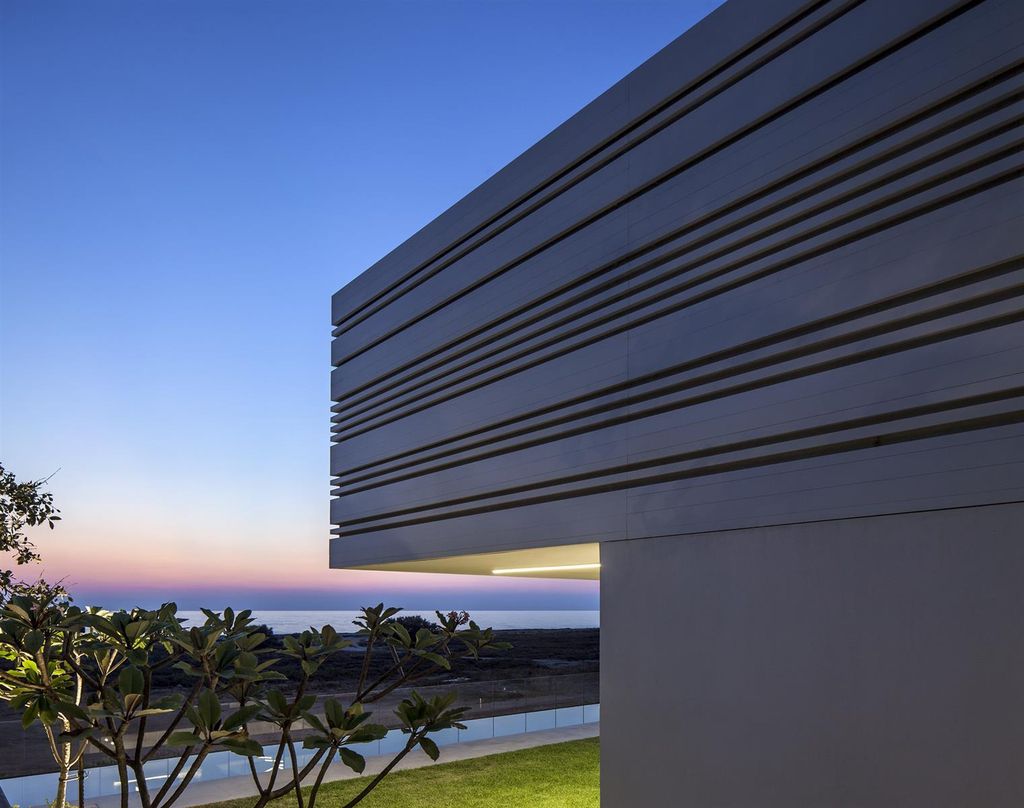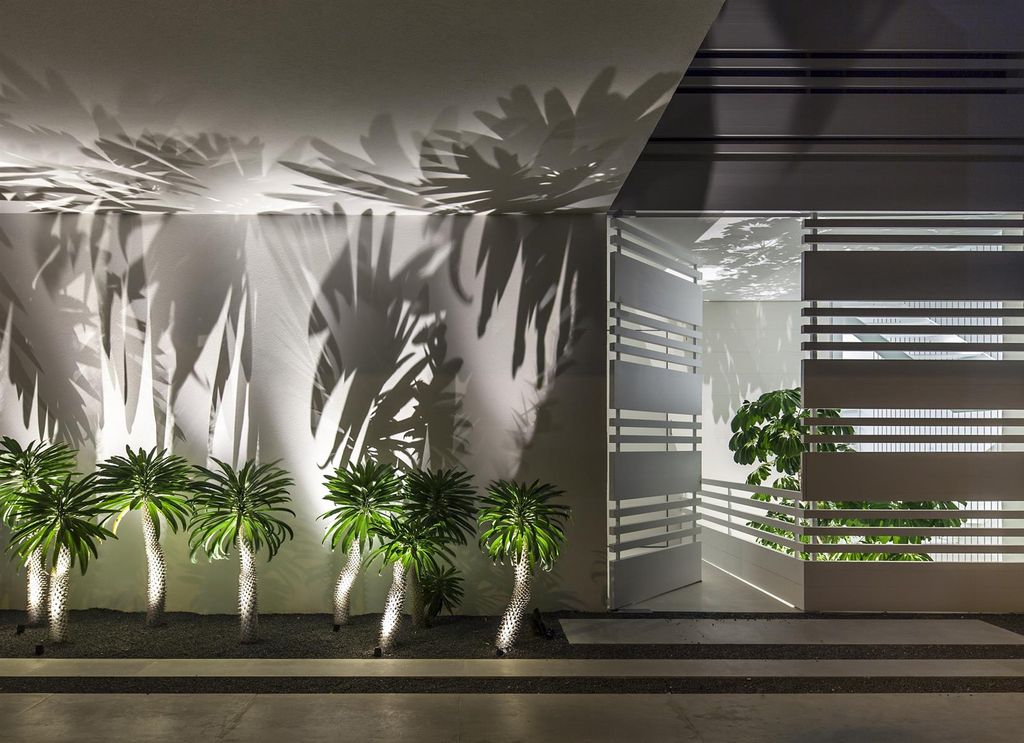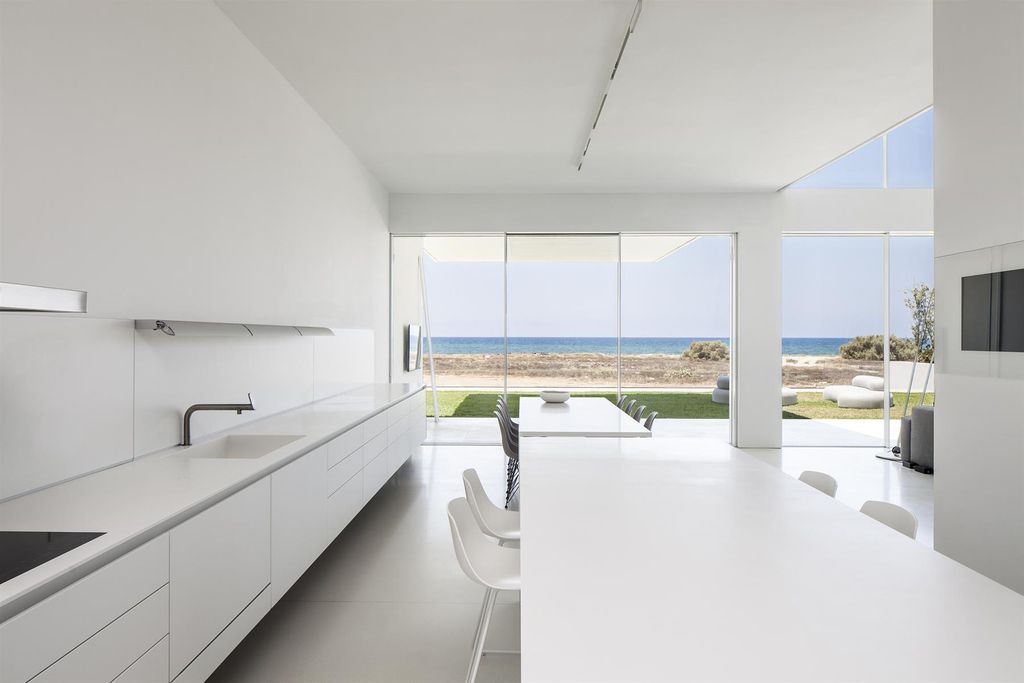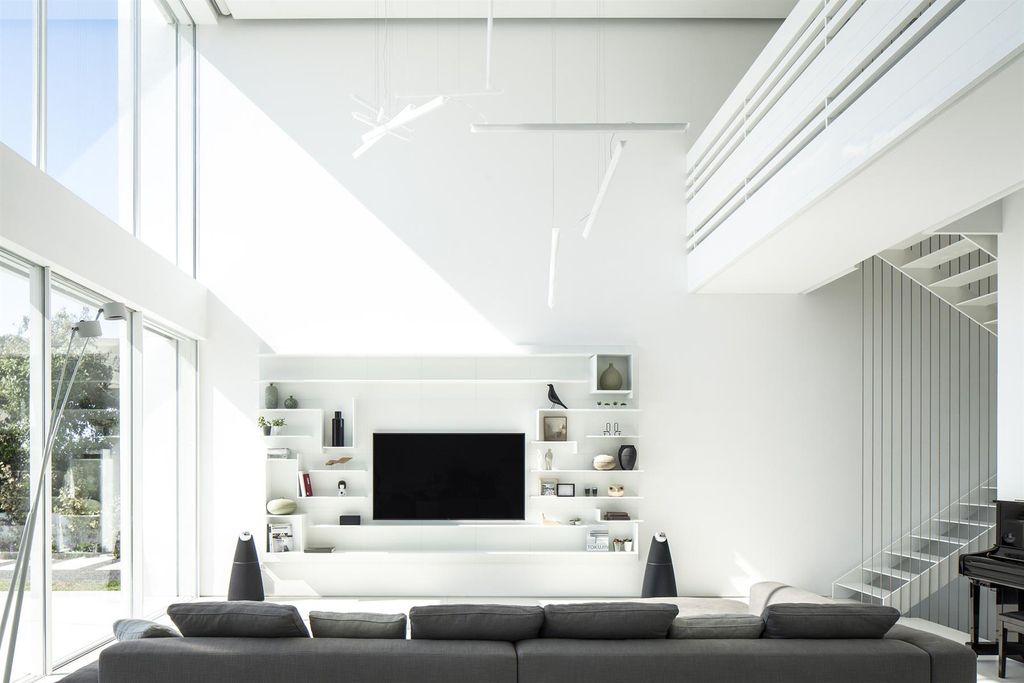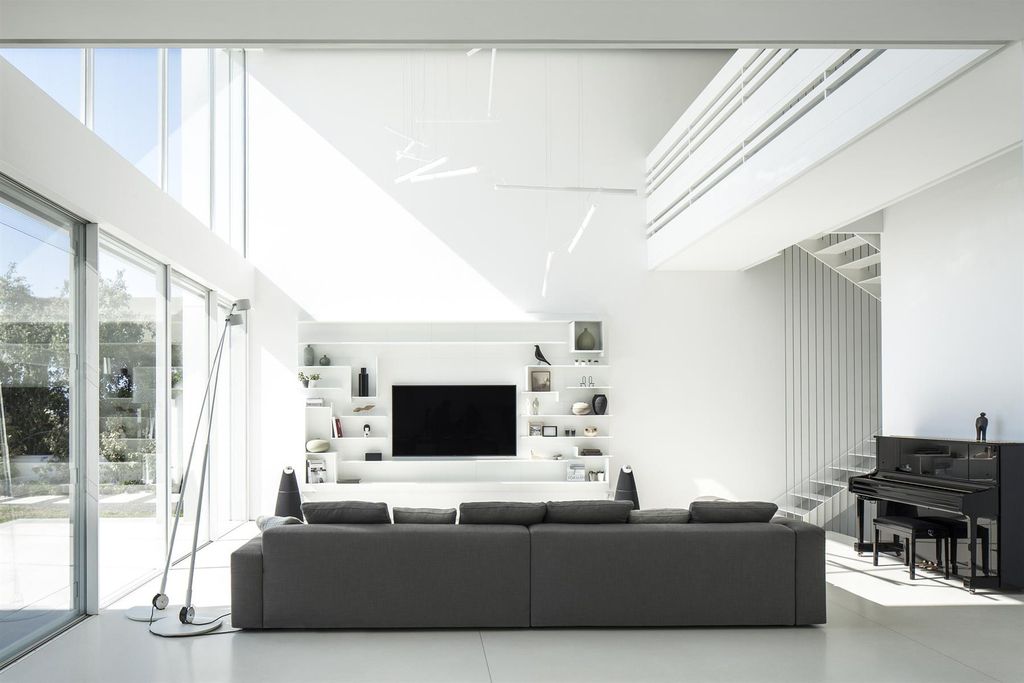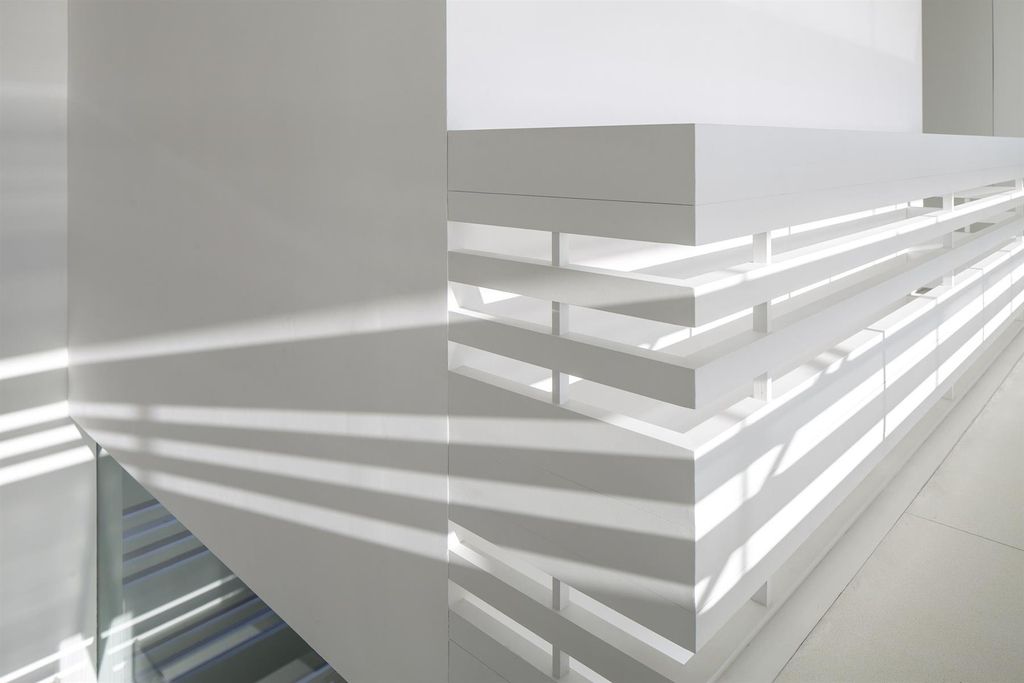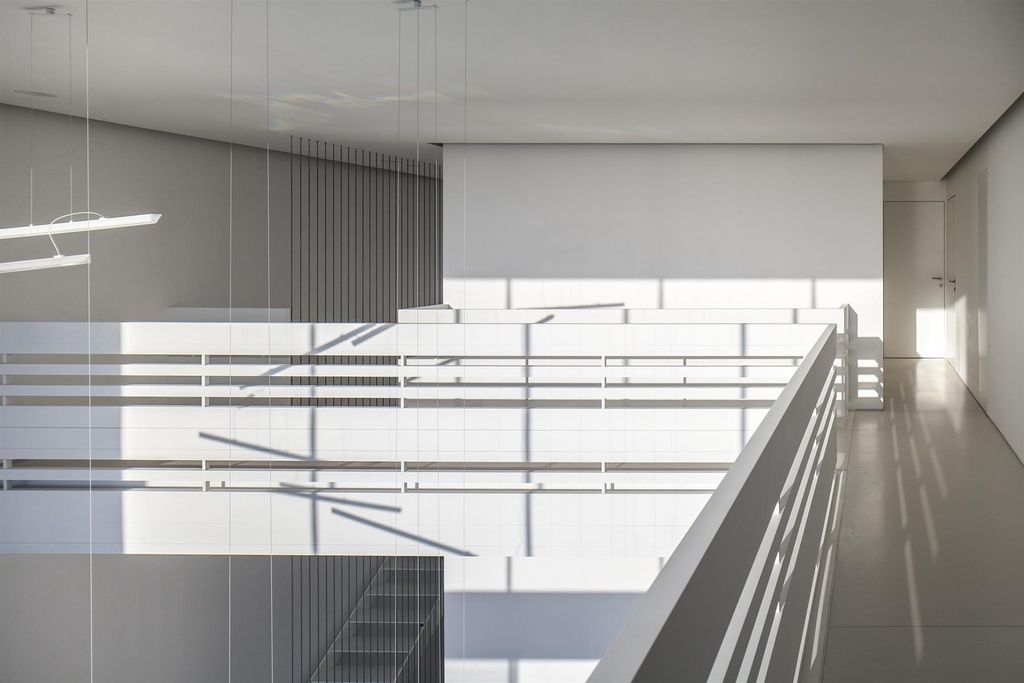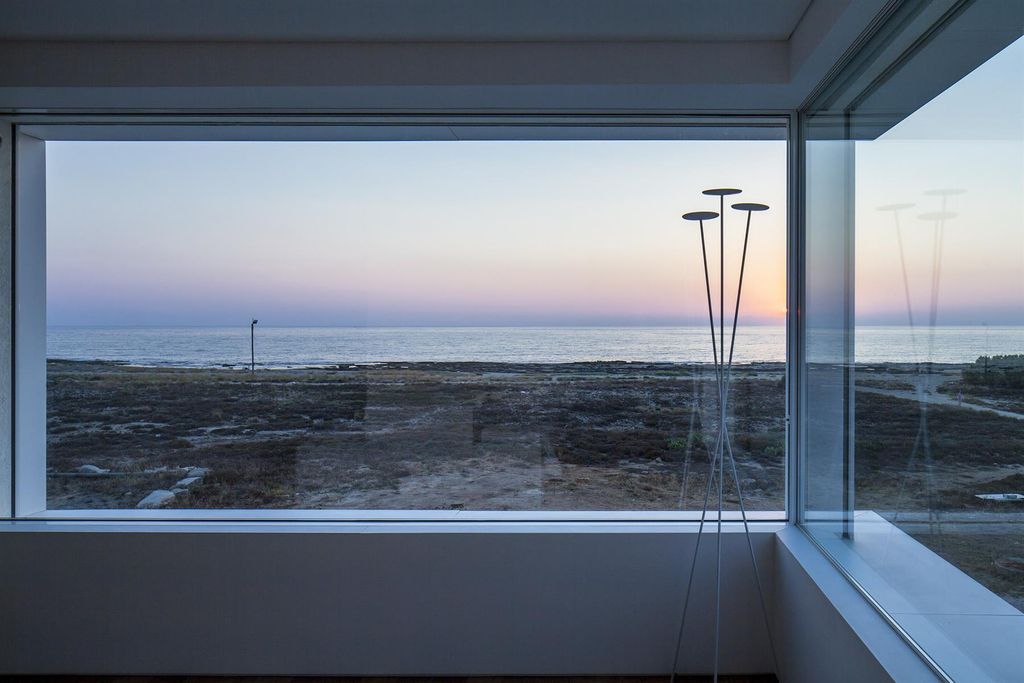 The House by the Sea Gallery:
Text by the Architects: Light and horizon play together within the design of this home located on the mediterranean shore. The shining sun, a long wire thin line, and the blue of the sea serve as everlasting starting points that guide the architectural plan from a historic beginning to its current moment. Within this edifice resonates a rich history of architectural creation.
Photo credit: Amit Geron| Source: Pitsou Kedem Architects
For more information about this project; please contact the Architecture firm :
– Add: 39 Maze St. Ground Floor Tel-Aviv
– Tel: 03.6204493
– Email: [email protected]
More Tour of Modern Houses in Israel here:
---