Date of Publishing:
Architecture Design of House Ber
Description About The Project
House Ber designed by Nico van der Meulen Architects that adapts perfectly for the owner's demand with a modern, iconic house without unnecessary rooms, open plan and airy. Then, the designer designed the house as a simple rectangular shape with the living rooms in the center. And surrounded by a koi pond and pool.
This house simply rectangular in form structured around the living room as the centre of this home. Especially, unimposing and nearly invisible, the frameless glass doors seamlessly separate the interior from the exterior. Thresholds' being kept to a minimum leaves one wondering whether one has just stepped inside or outside.
Once insides, the center of the house based around a rectangular mass housing the public functions: living rooms, dining room and kitchen flanked by a koi pond and swimming pool. protruding steel structures on the second floor frame the private areas with playful steel bars drawing lines between the girders. Whilst, steel grates on the floor help to block out the sun on the storey below. A series of stone and concrete walls and marble tile floors add an array of textures in a semi open volume that connects to the exterior pools and gardens.
Indeed, the designer provided the final touch in furnishing this house with European furniture pieces and lighting to compliment the design. While Regardt van der Meulen's sculpture livens up the space in its tri-dimensionality.
On the other hand, the design of this glass house inspired from the estate guidelines which forbid the use of burglar bars. Toying with the idea of protecting a house that's already secured led to the exploration of large cantilevered boxes enclosed by black steel bars.
The Architecture Design Project Information: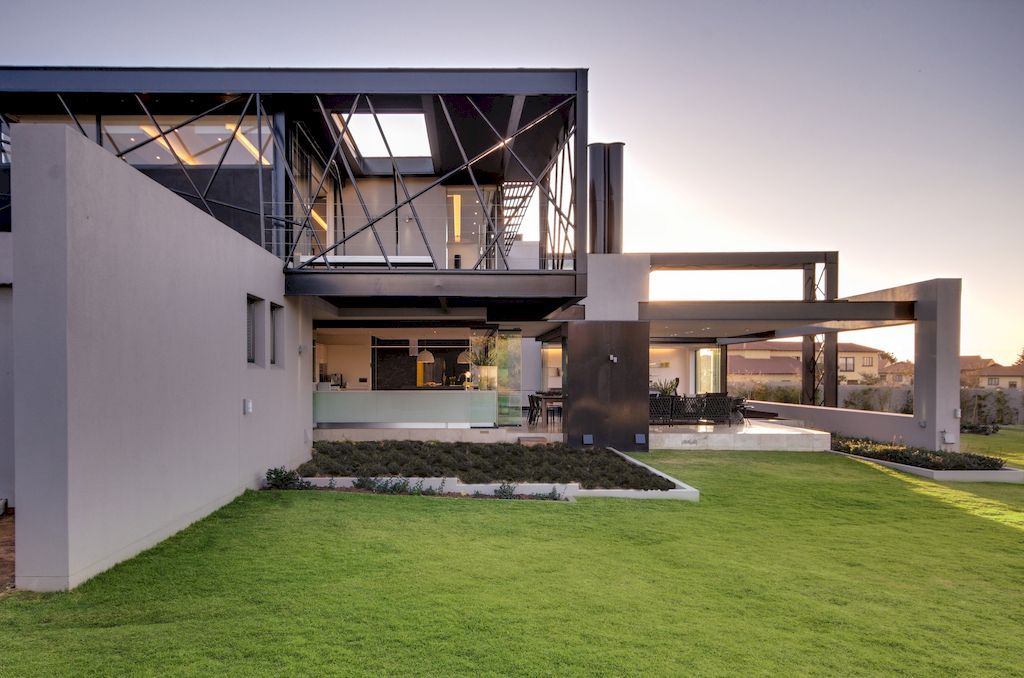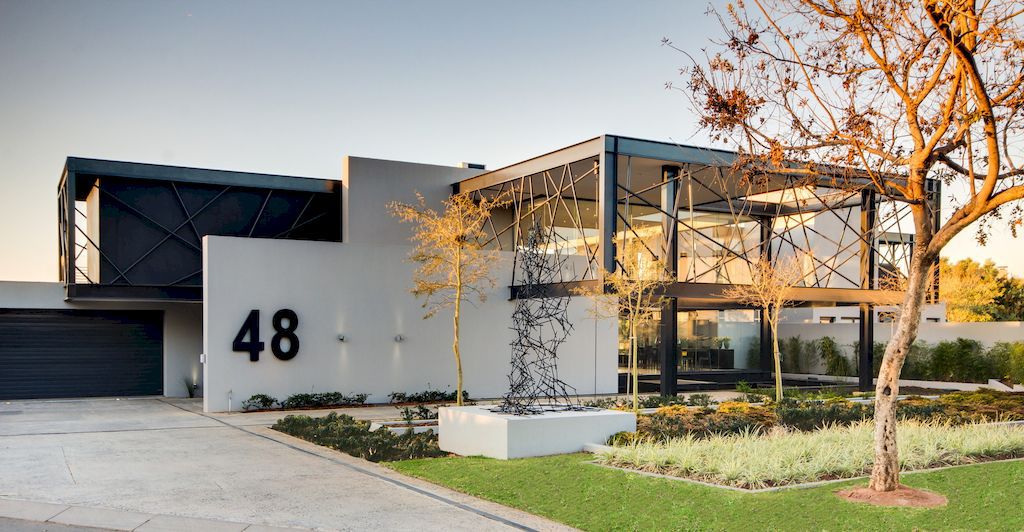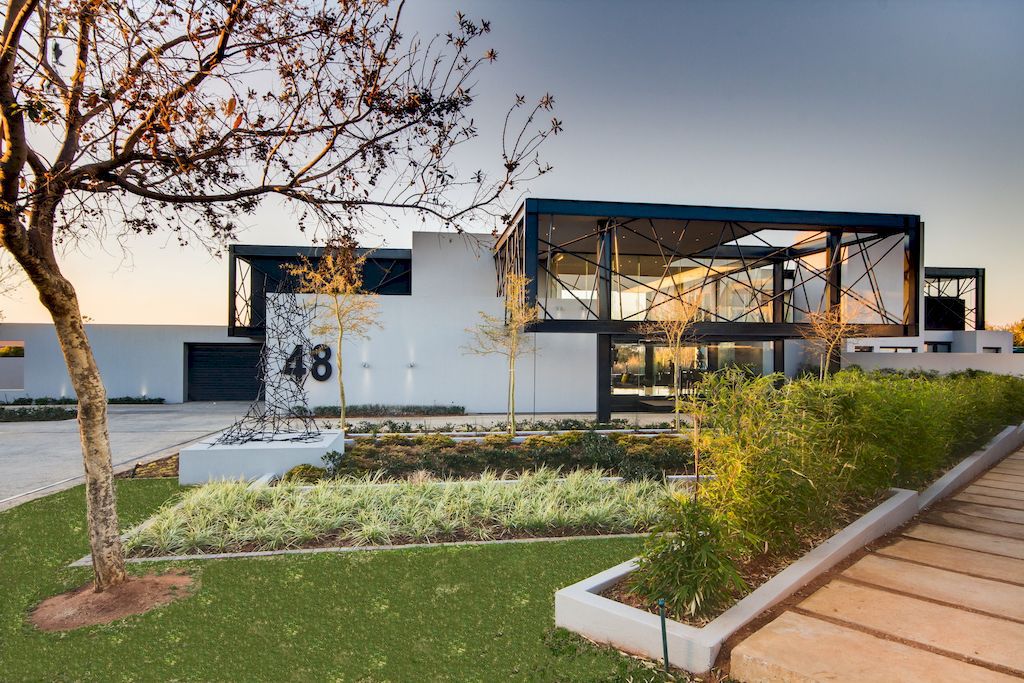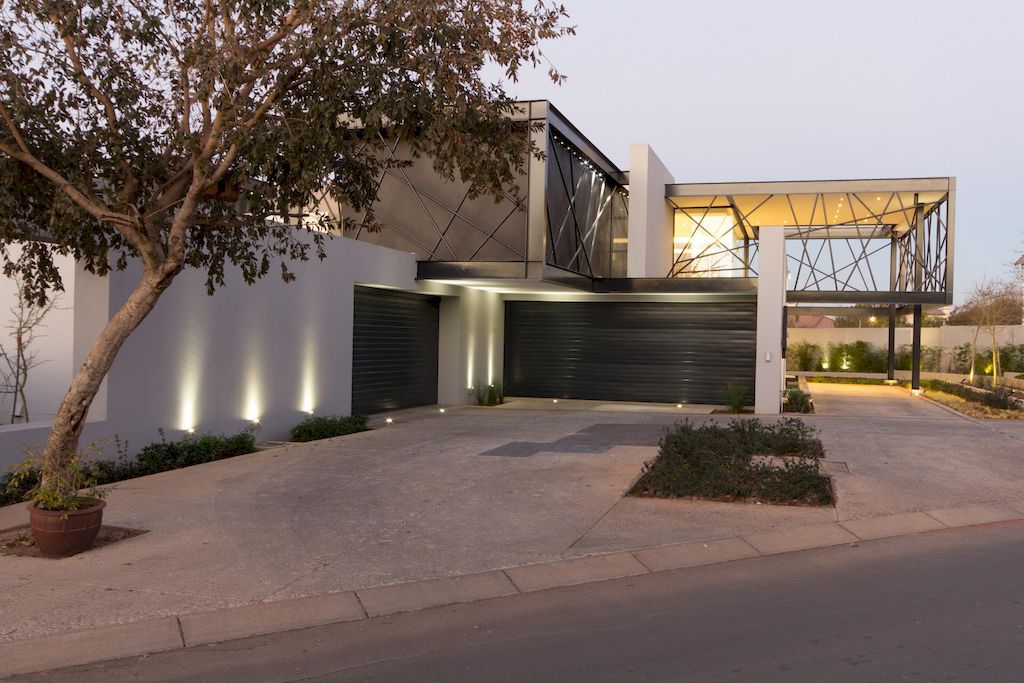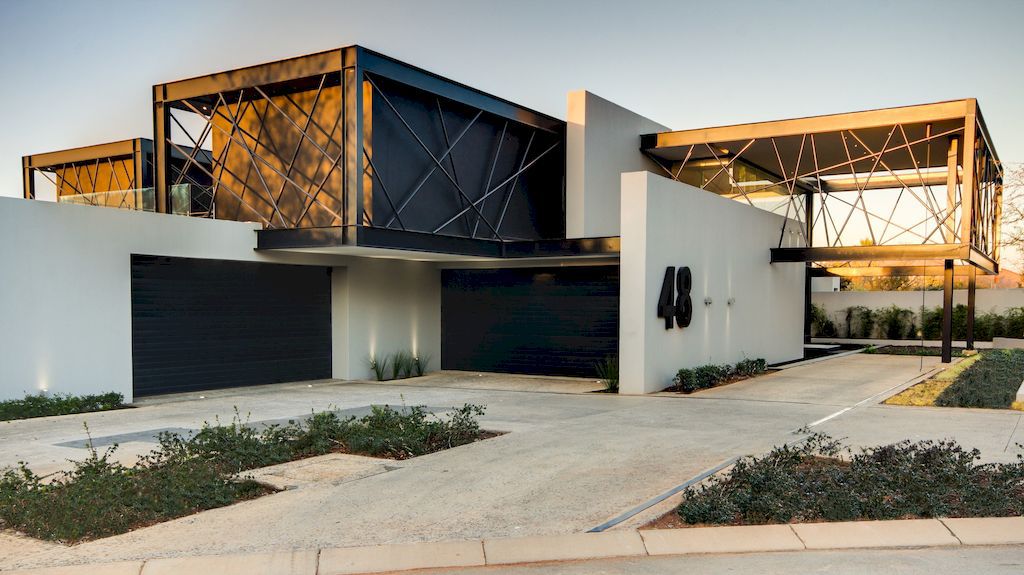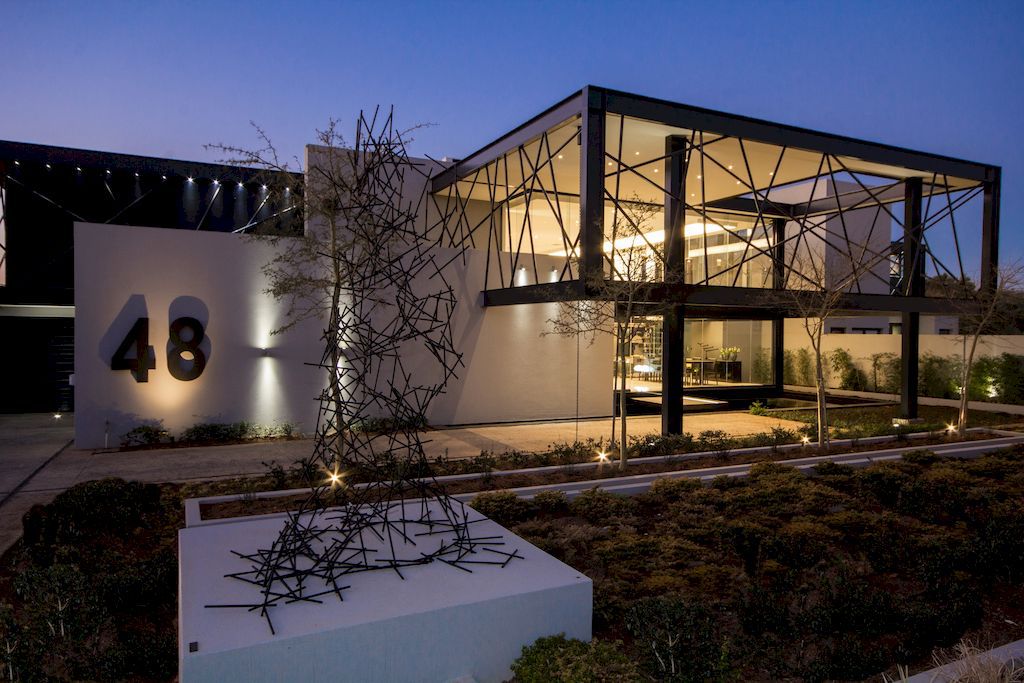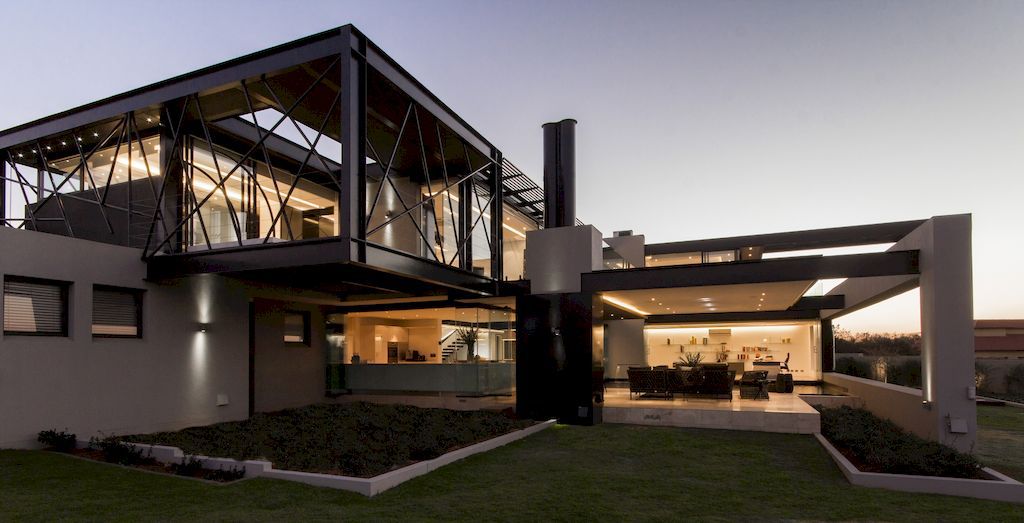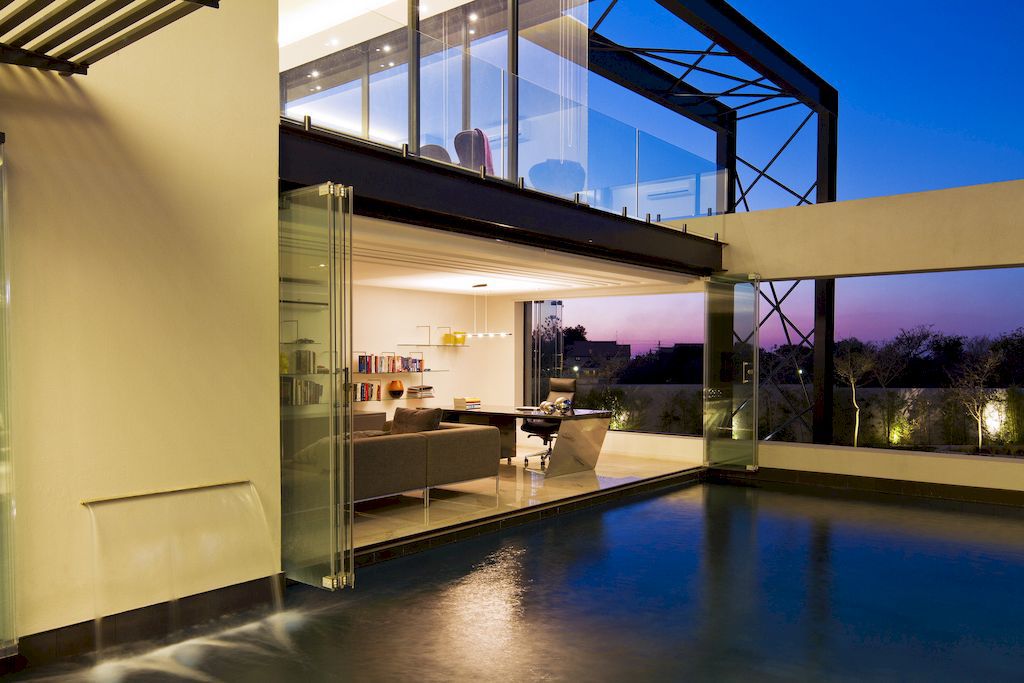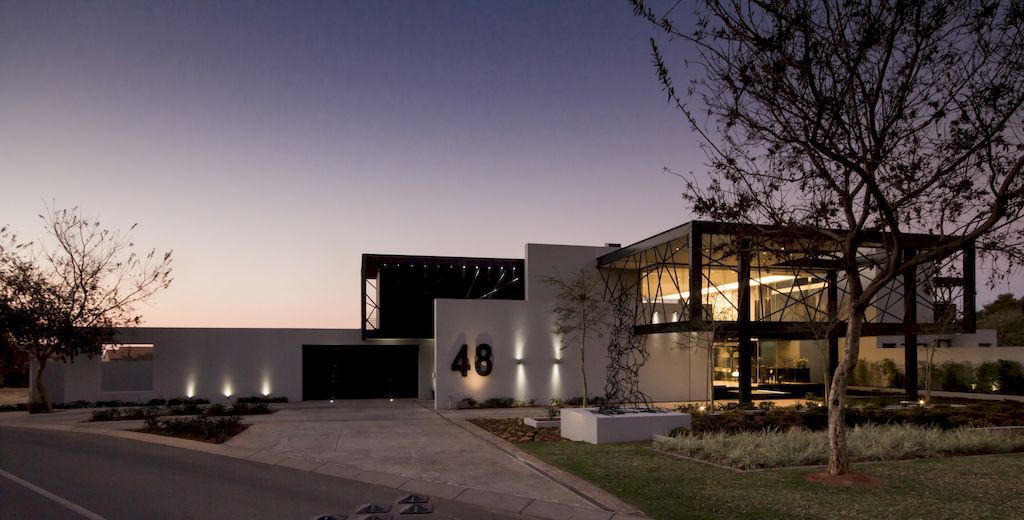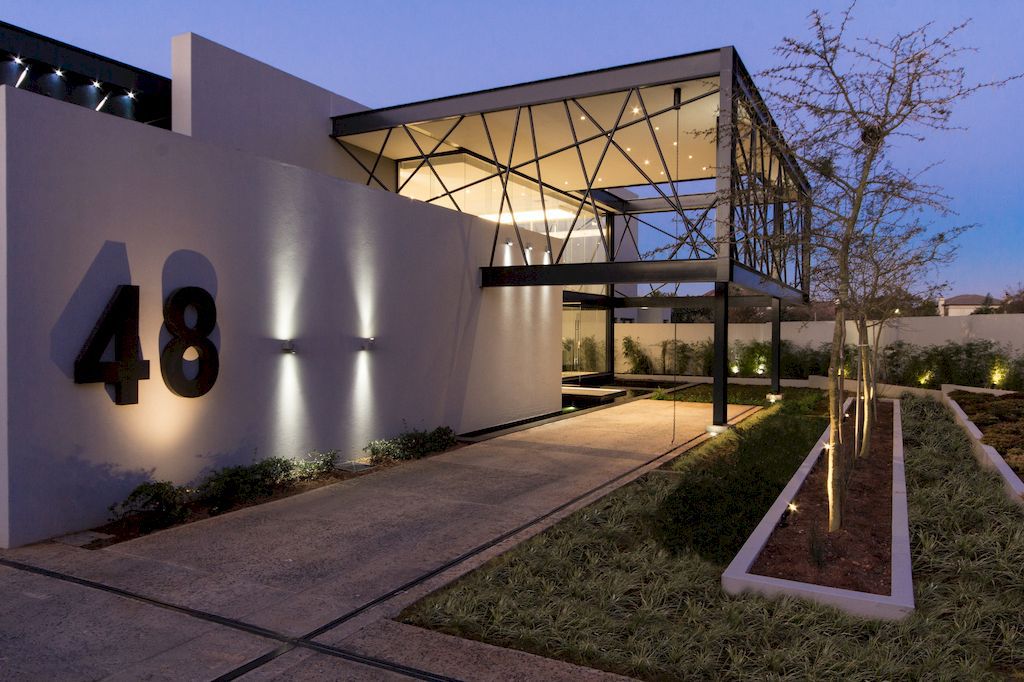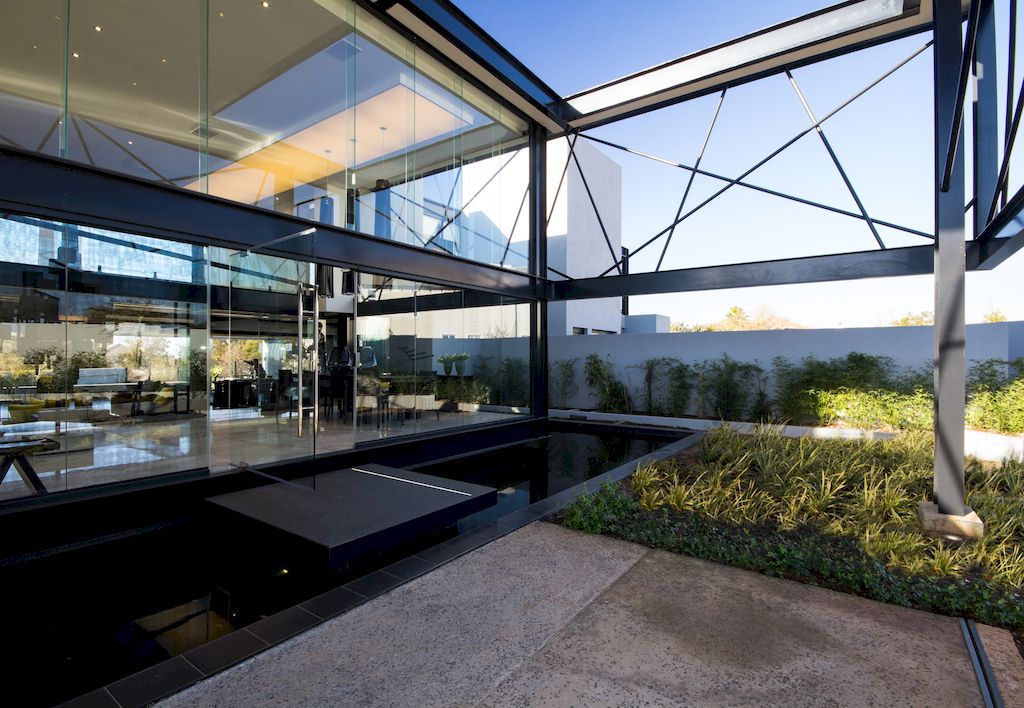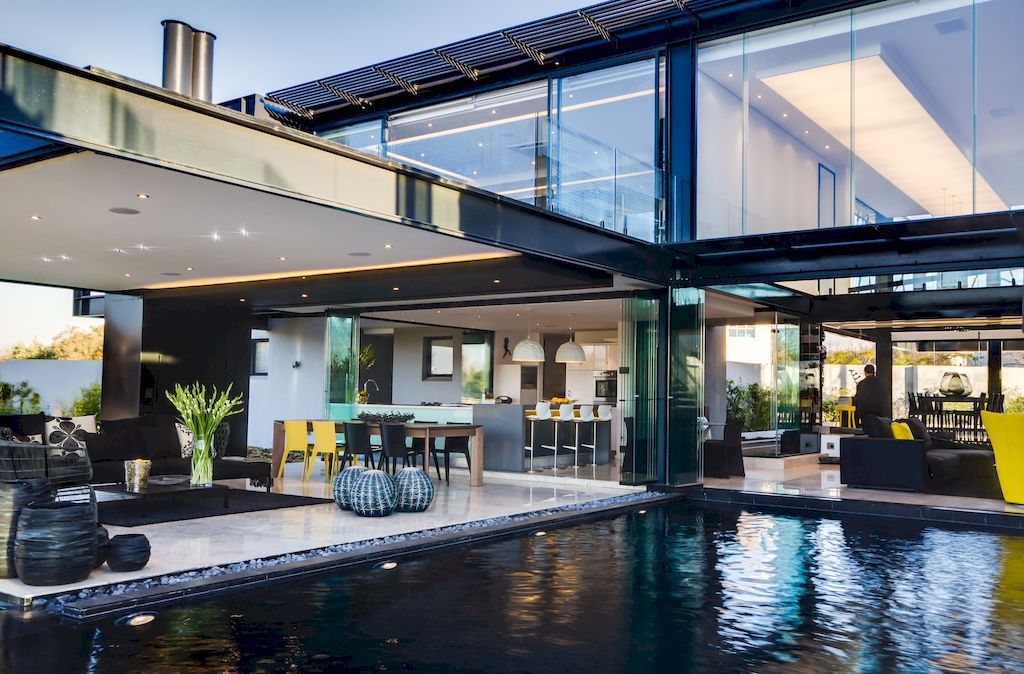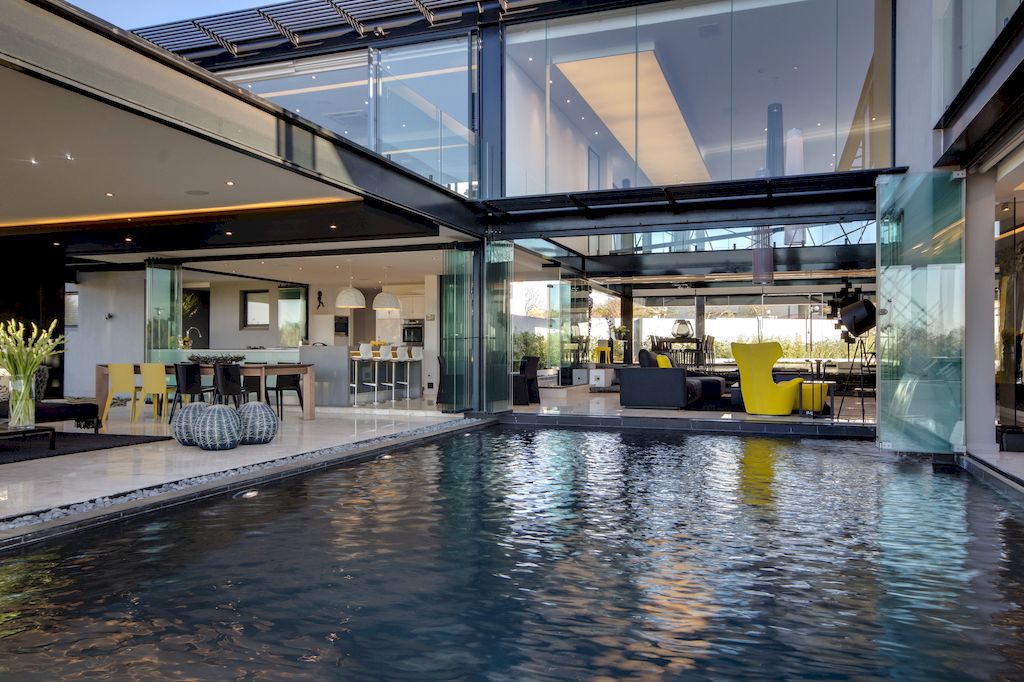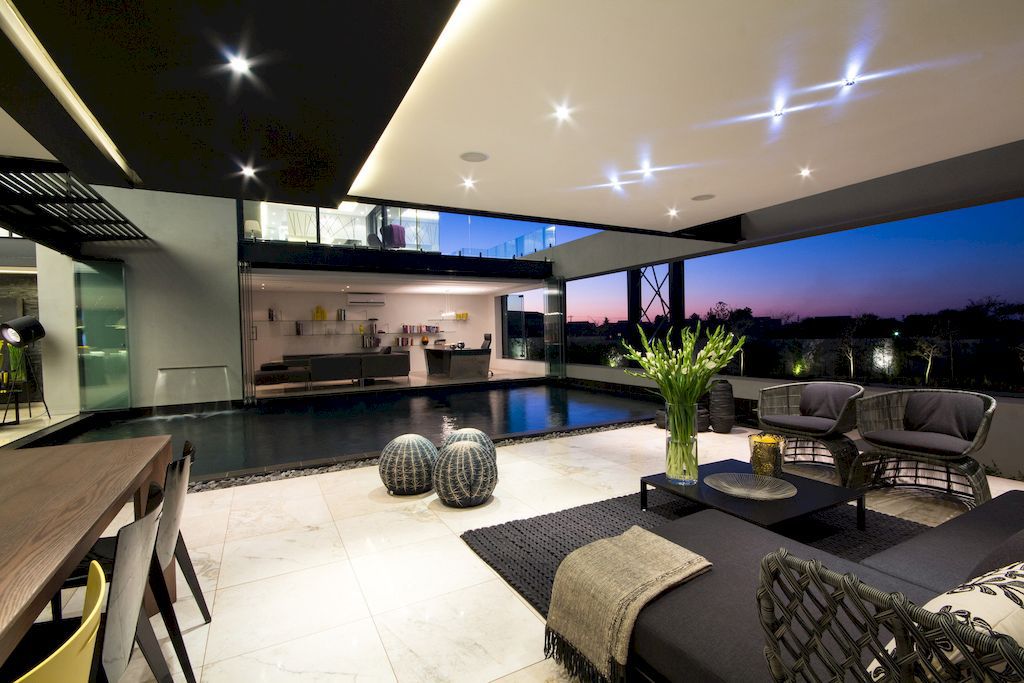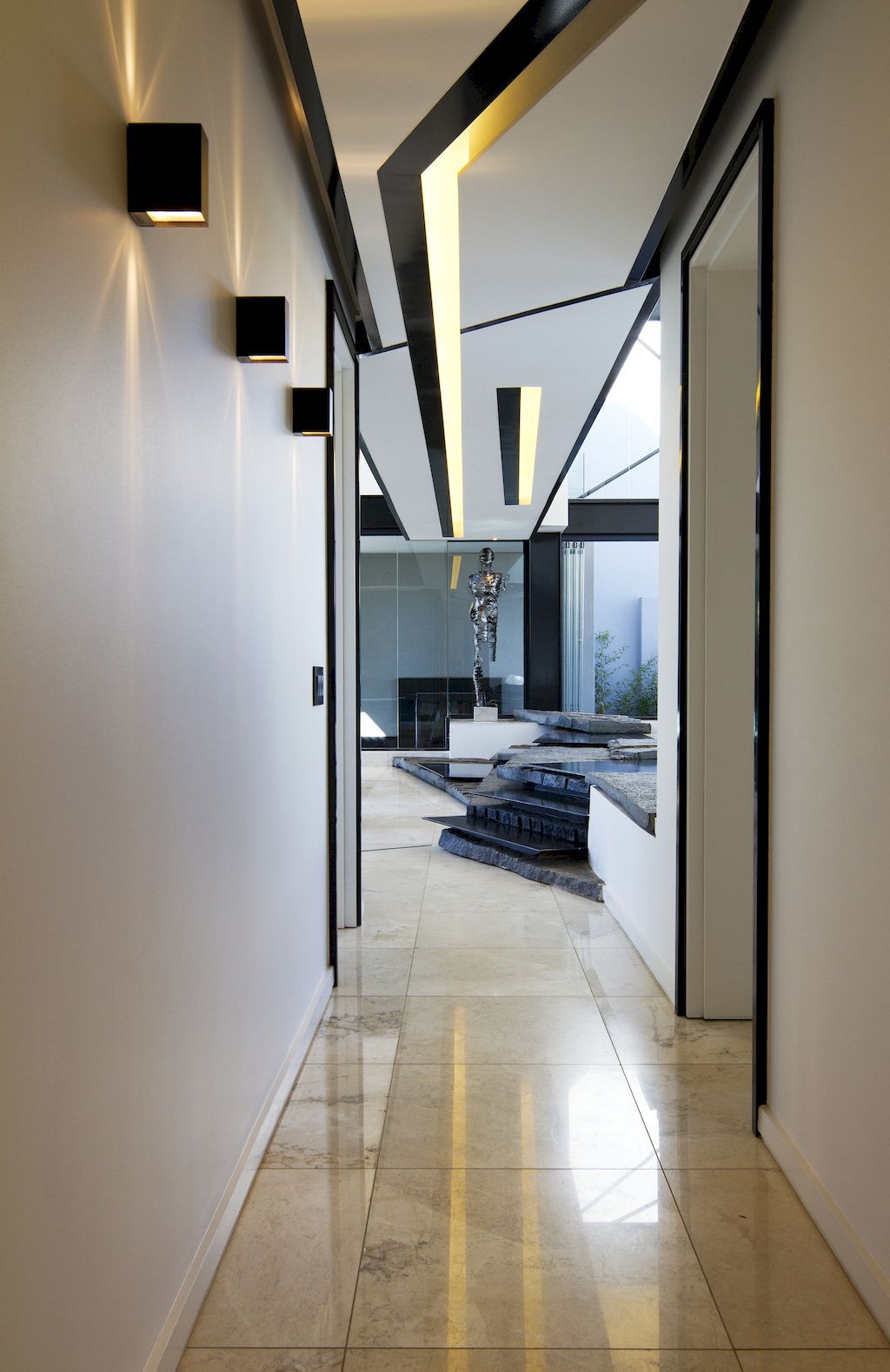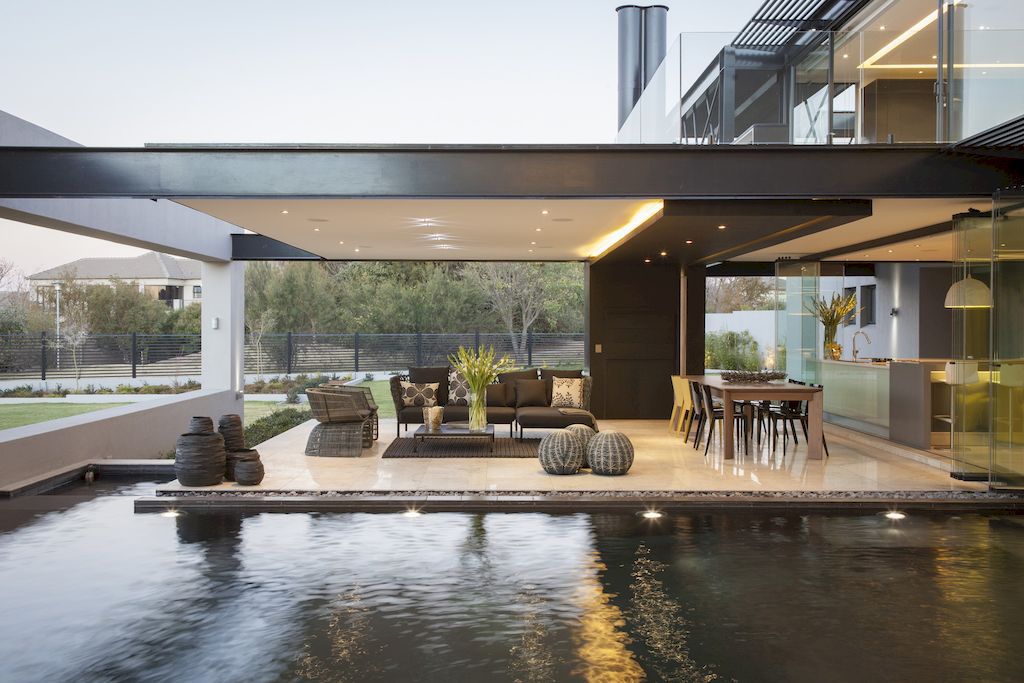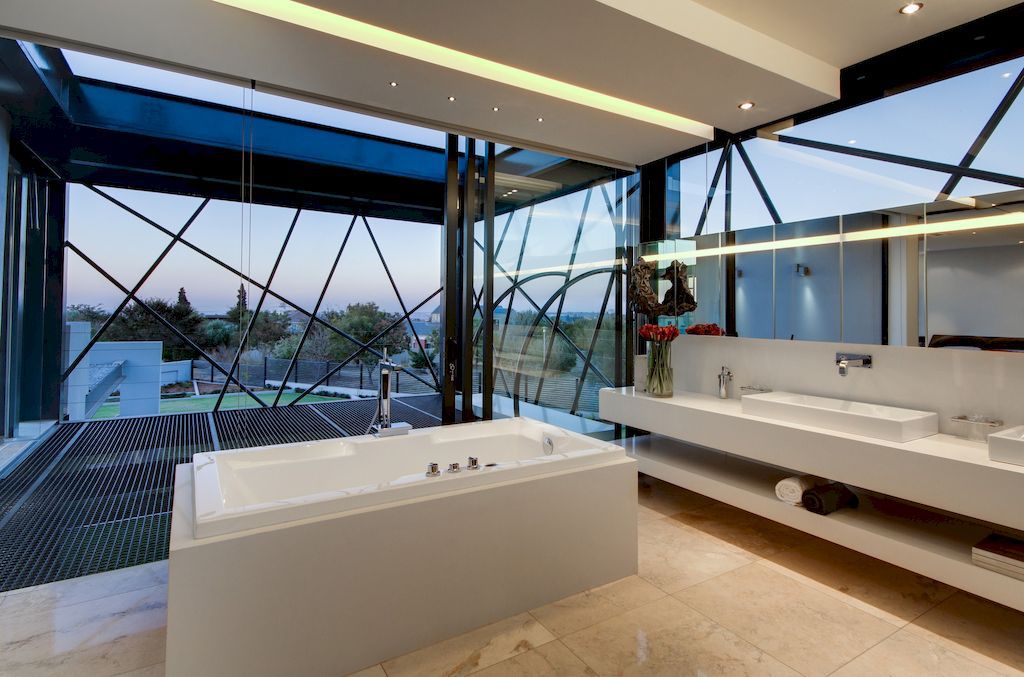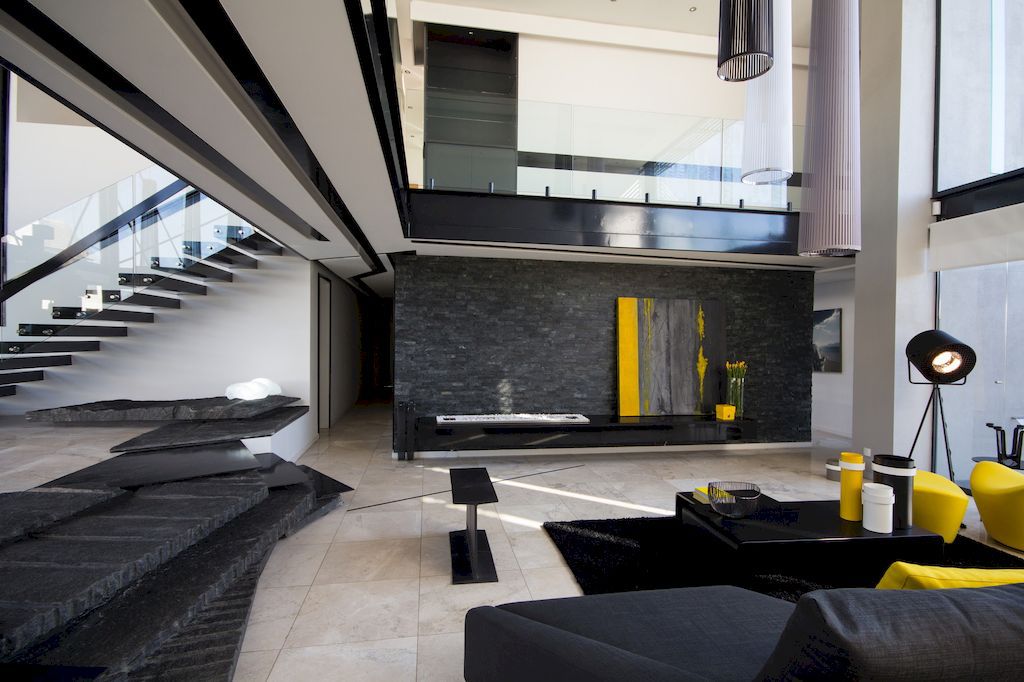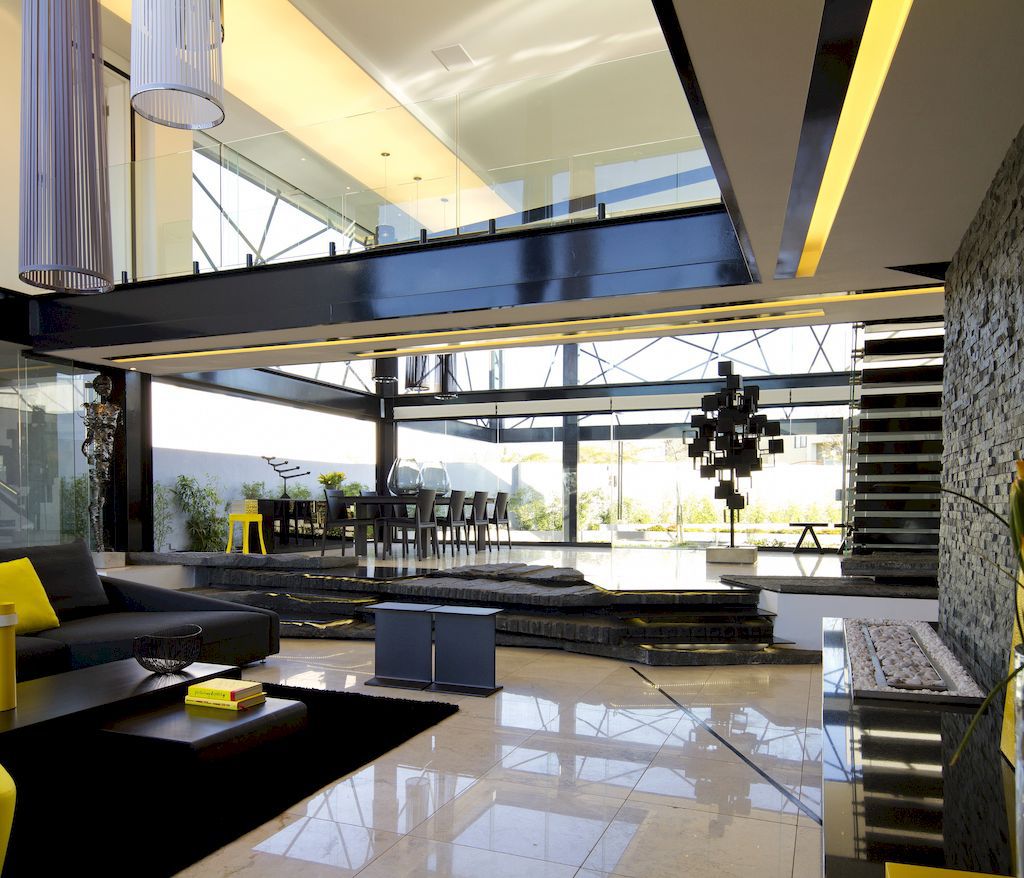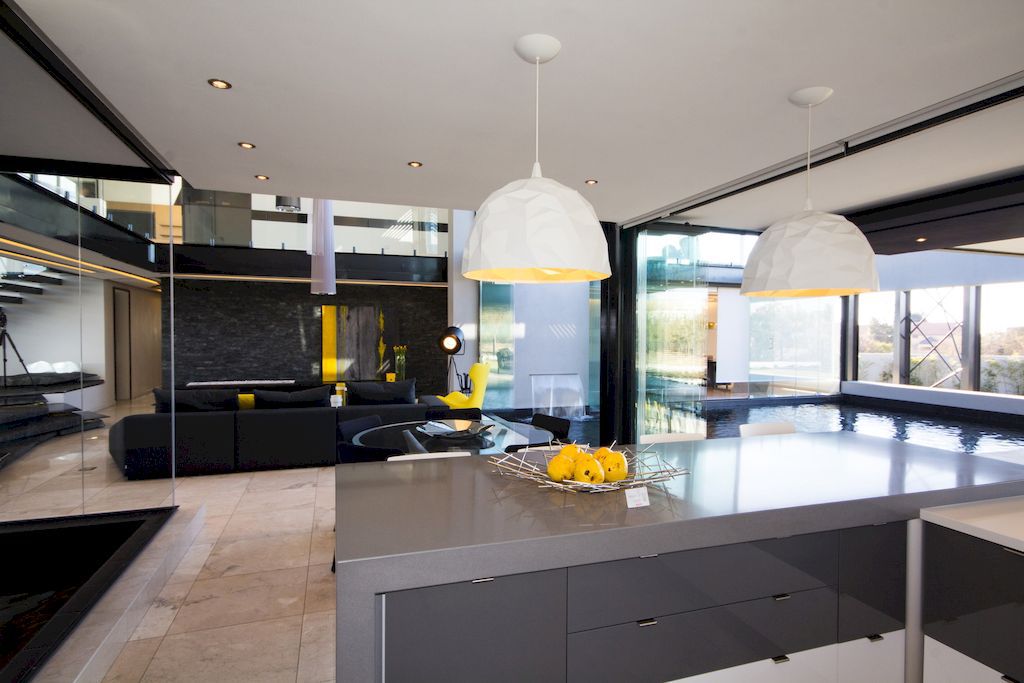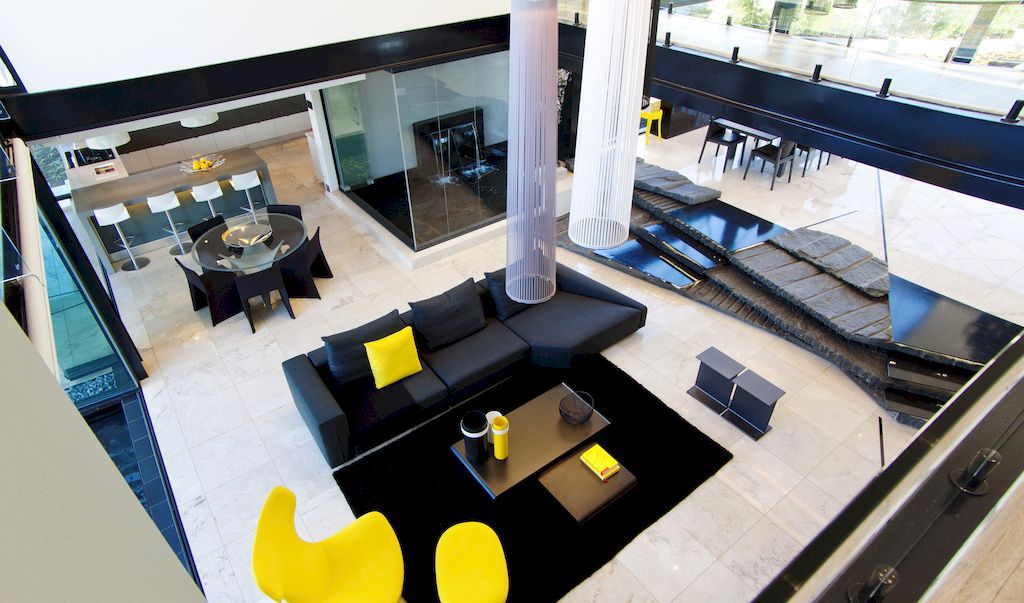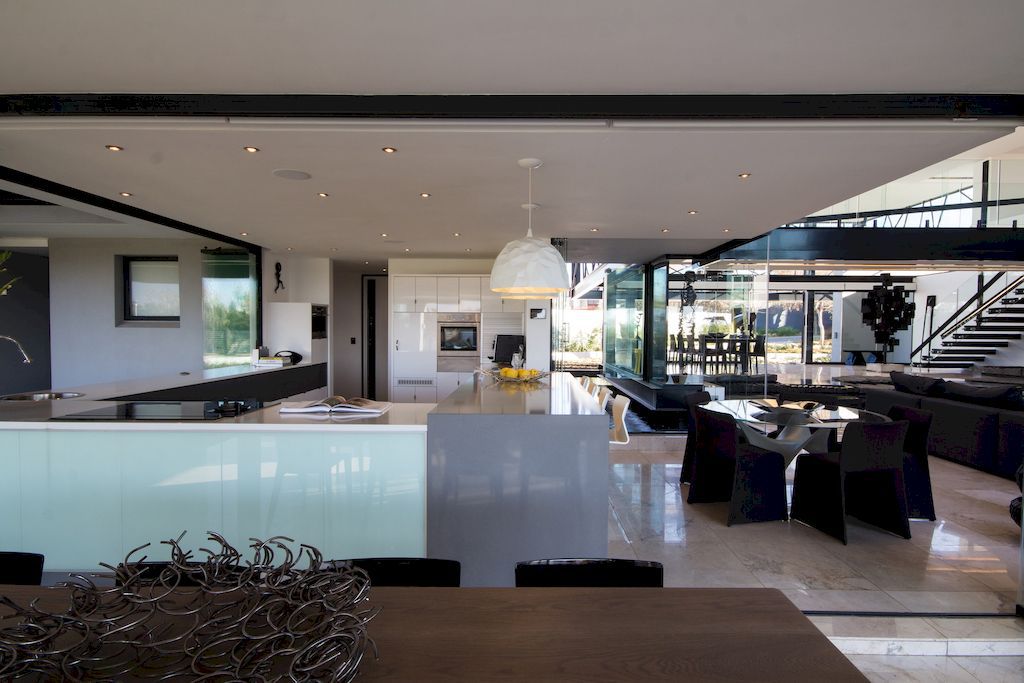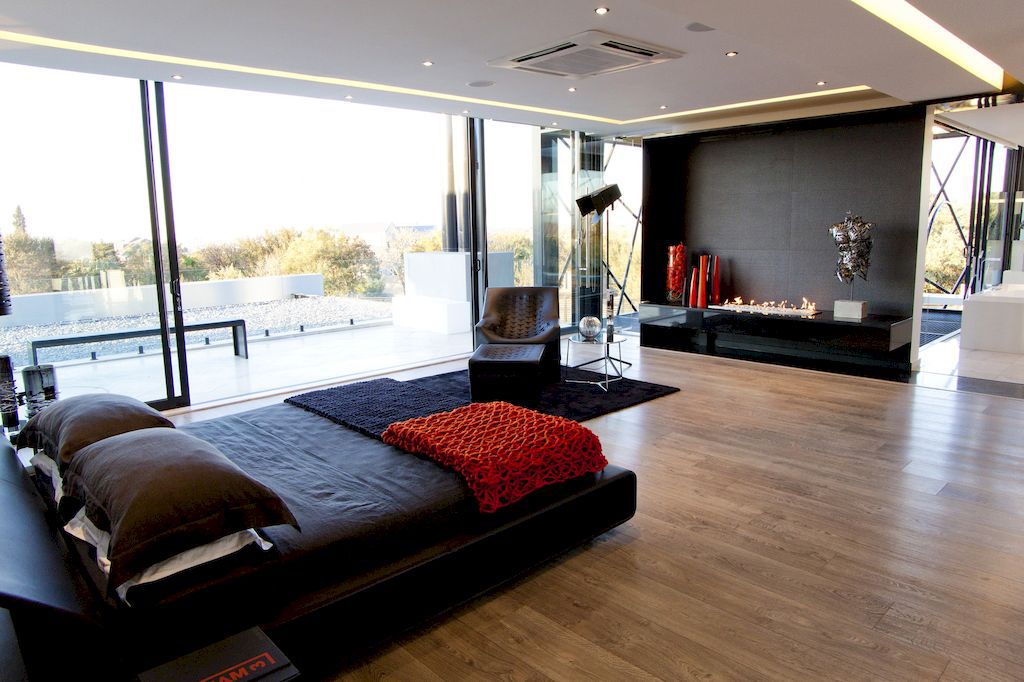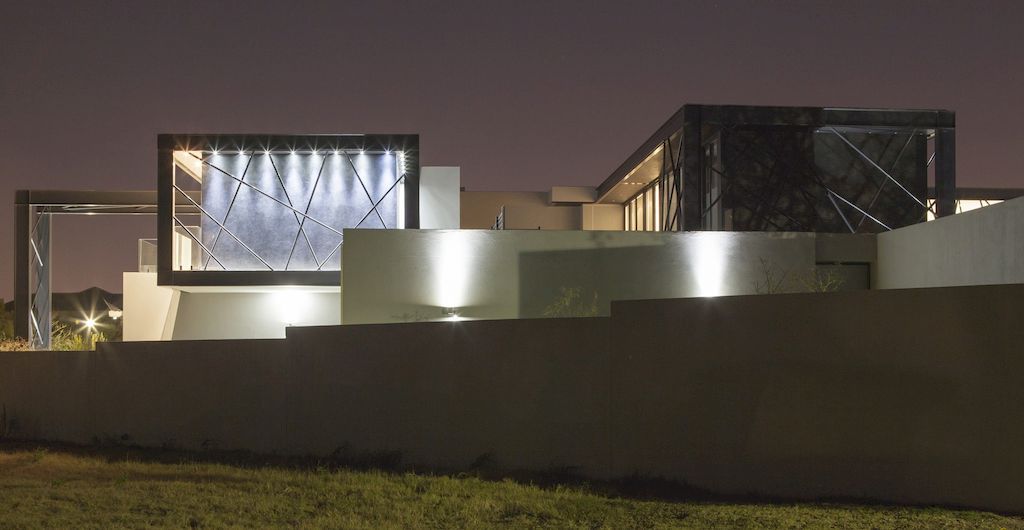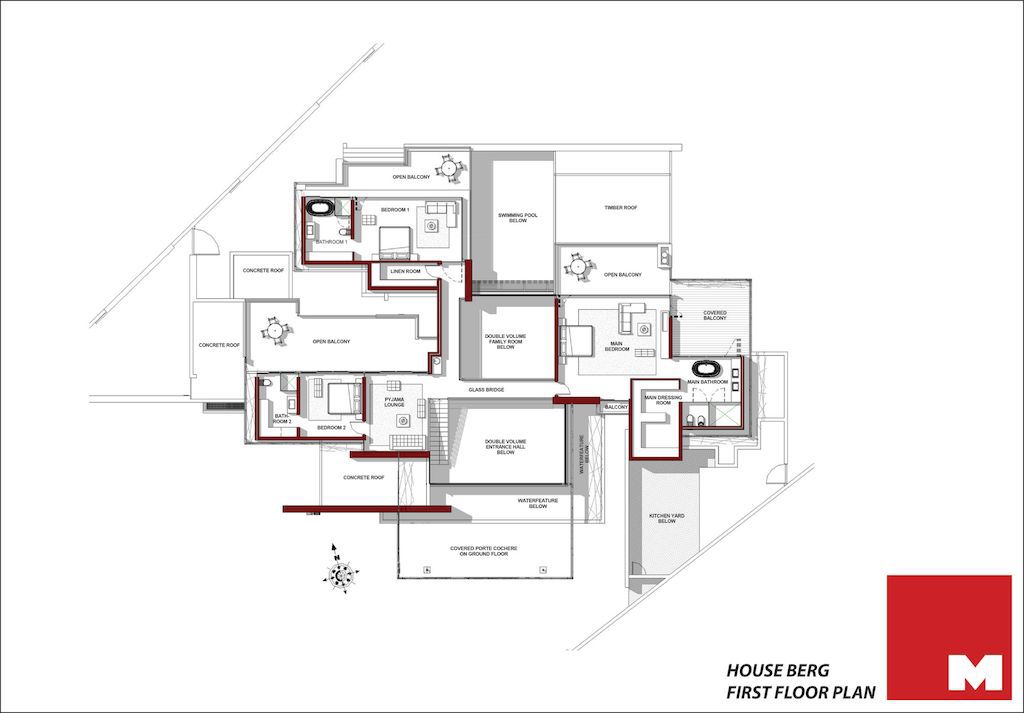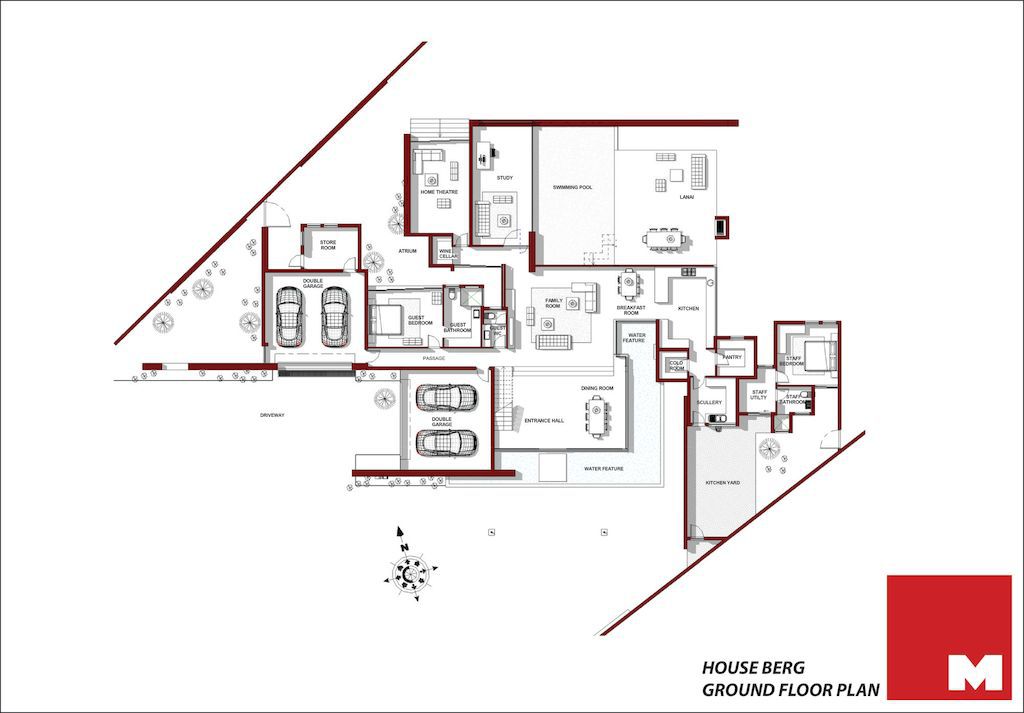 The House Ber Gallery:
Text by the Architects: House Ber, the latest work by Nico van der Meulen Architects and M Square Lifestyle Design is an indication of what happens when granite, steel, light and water come together. Situated in Midrand, House Ber presents itself as a sequence of irregular steel bars randomly placed. Also, creating patterned façades which initially were conceived to represent security but now have become the very feature which distinguishes this house from its surrounding.
Photo credit: Barend Roberts| Source: Nico van der Meulen Architects
For more information about this project; please contact the Architecture firm :
– Add: 43 Grove St, Ferndale, Randburg, 2194, South Africa
– Tel: +27 11 789 5242
– Email: [email protected]
More Projects in South Africa here:
---