Architecture Design of The Tree House
Description About The Project
The Tree House is a residence located in Durban, South Africa and is part of an exclusive housing estate set within one of the few remaining indigenous coastal forests. This location offers a multitude of advantages, the most obvious of which is a select collection of extraordinary views. This house designed by Bloc Architects in 2018. And has been specifically planned to blend into the landscape and to adapt to the subtropical climate of the area. At the same time, the architects were careful to put an emphasis on the seamless connection between the indoor and the outdoor areas and to highlight the amazing views as best as possible.
The design intent for this house was to create a comfortable open plan living arrangement with great connection to its surroundings. Also, moving the house forward and in line with the natural contours of the site aided in creating the illusion of the bedrooms 'floating' above the forests canopy whilst also setting up a natural amphitheatre protected from the wind.
In addition to this, the sea views over the trees to the east and picturesque views of the forests green belt to the South West maximized by the main façades use of glazing. It is in order to ensure a view of the natural surroundings is captured from every room in the house. In addition to this, all glass sliding doors to the first floor disappear seamlessly into cavities. Giving the home a sense of openness and serenity with plenty of natural light and ventilation. Also, the large expanse of glazing to the ground floor further emphasizes the open plan living.
The Architecture Design Project Information: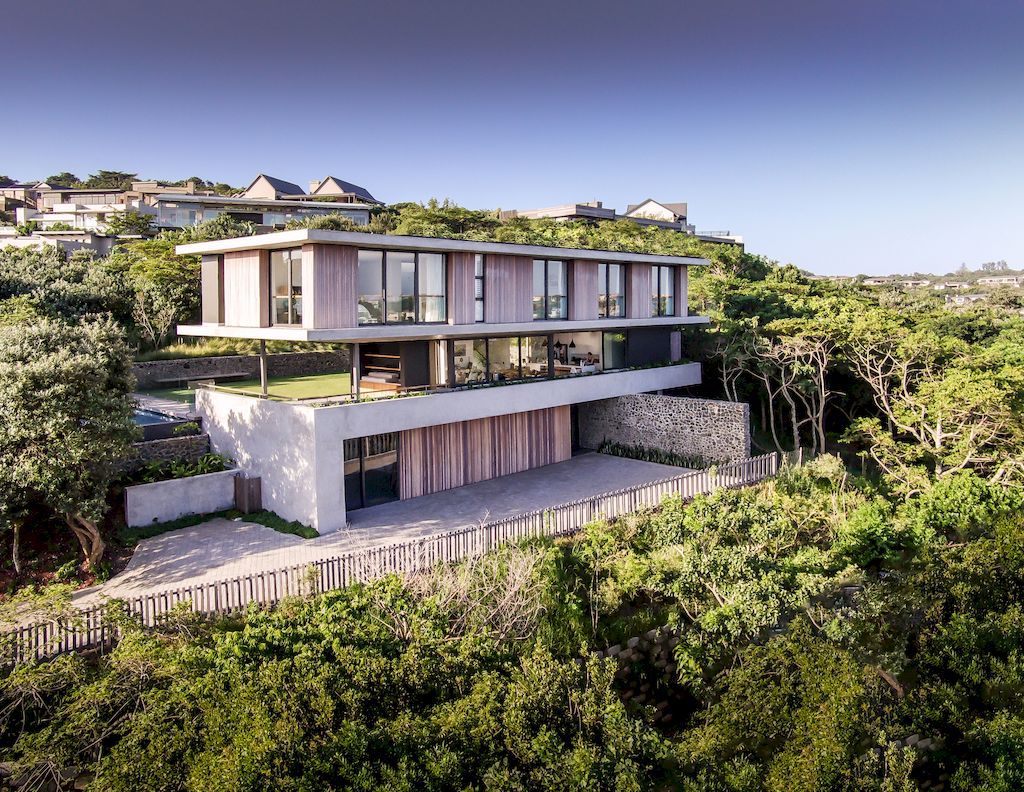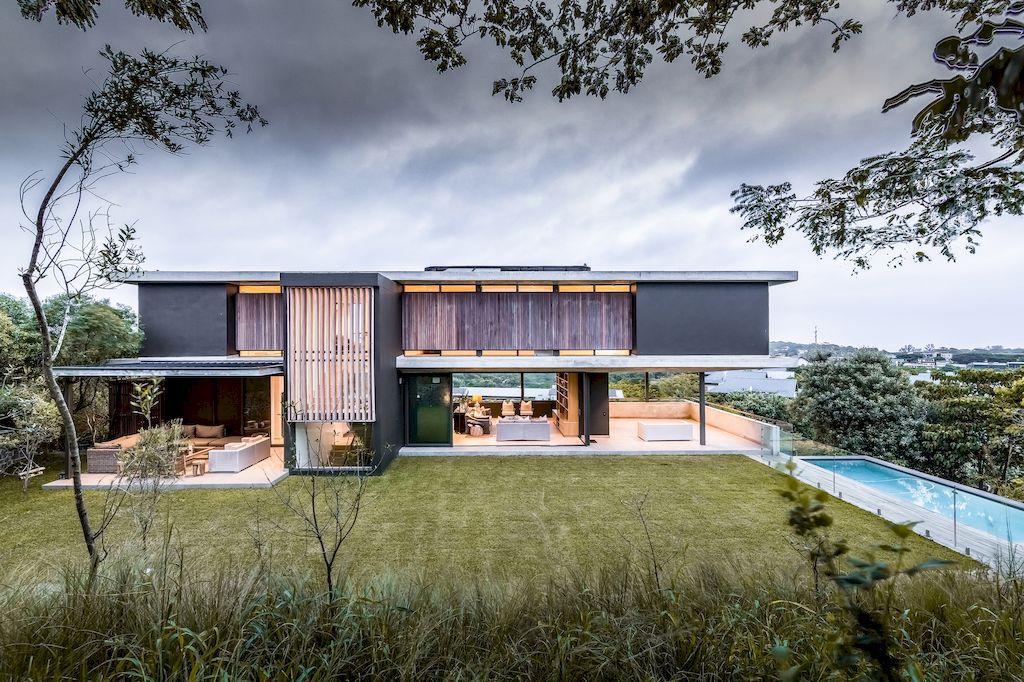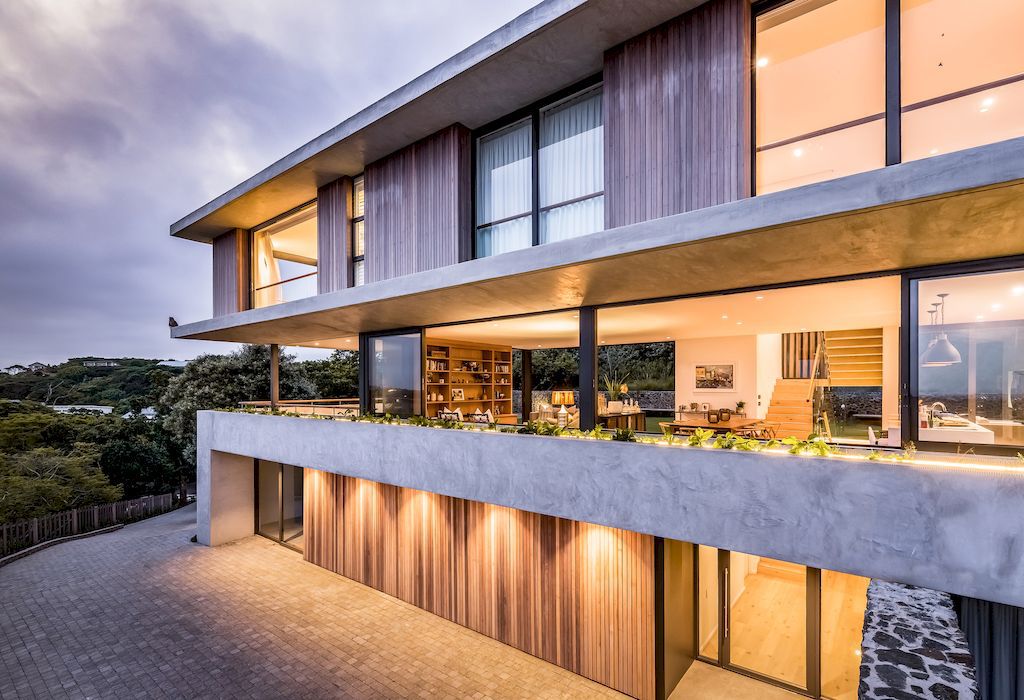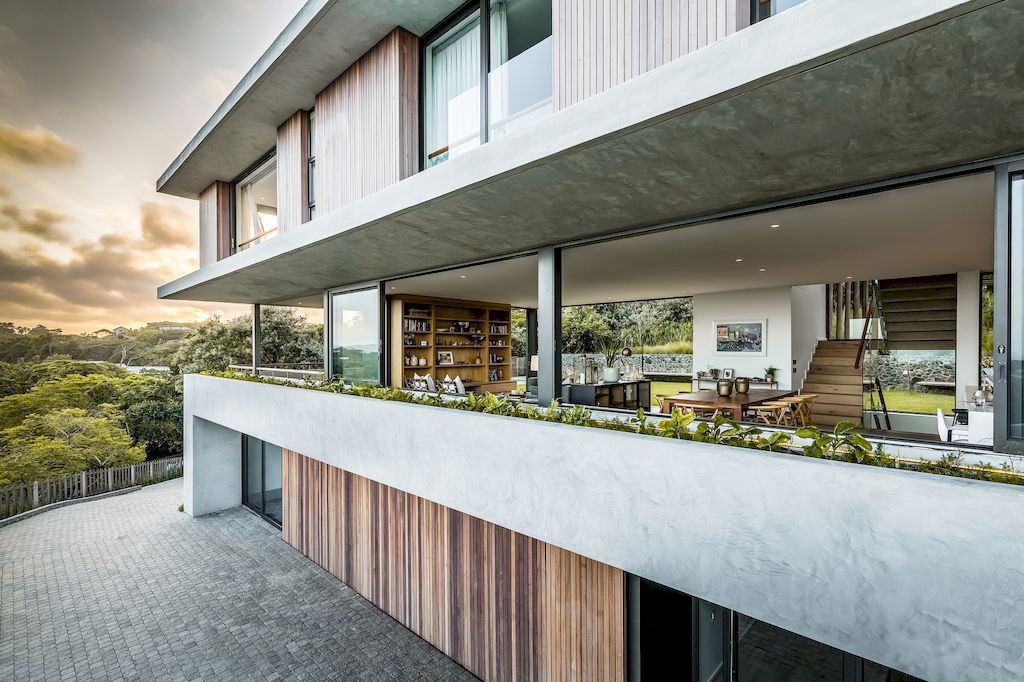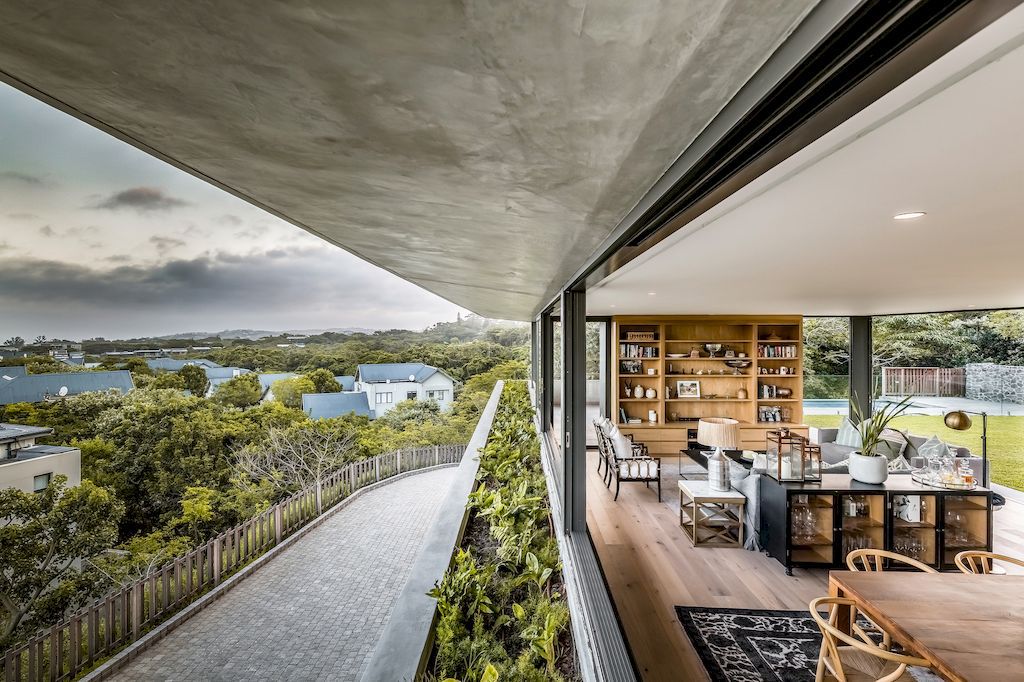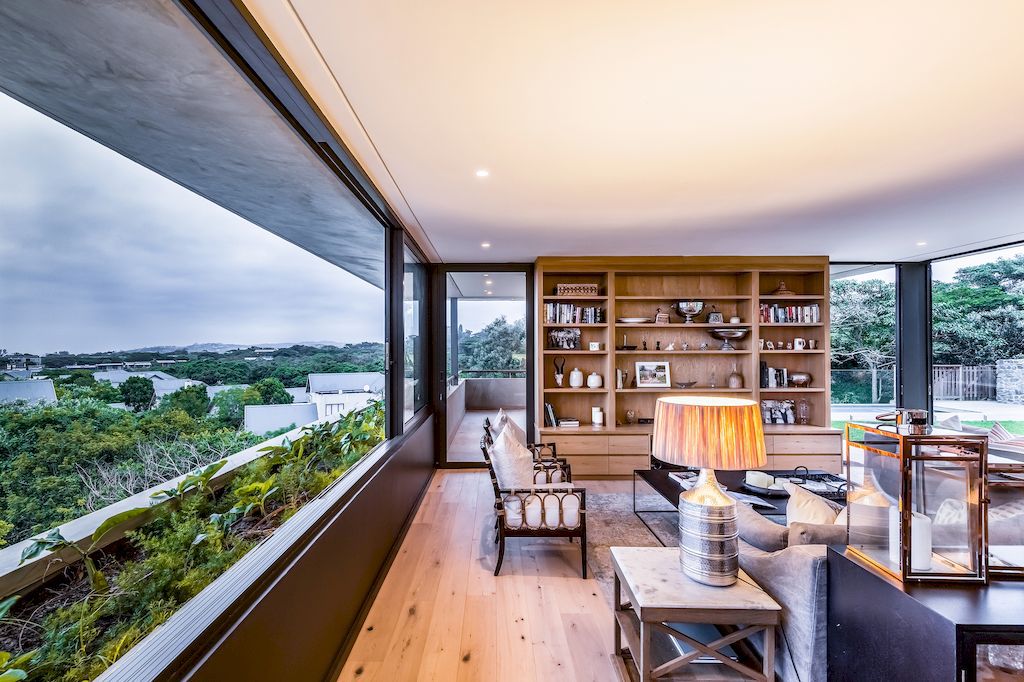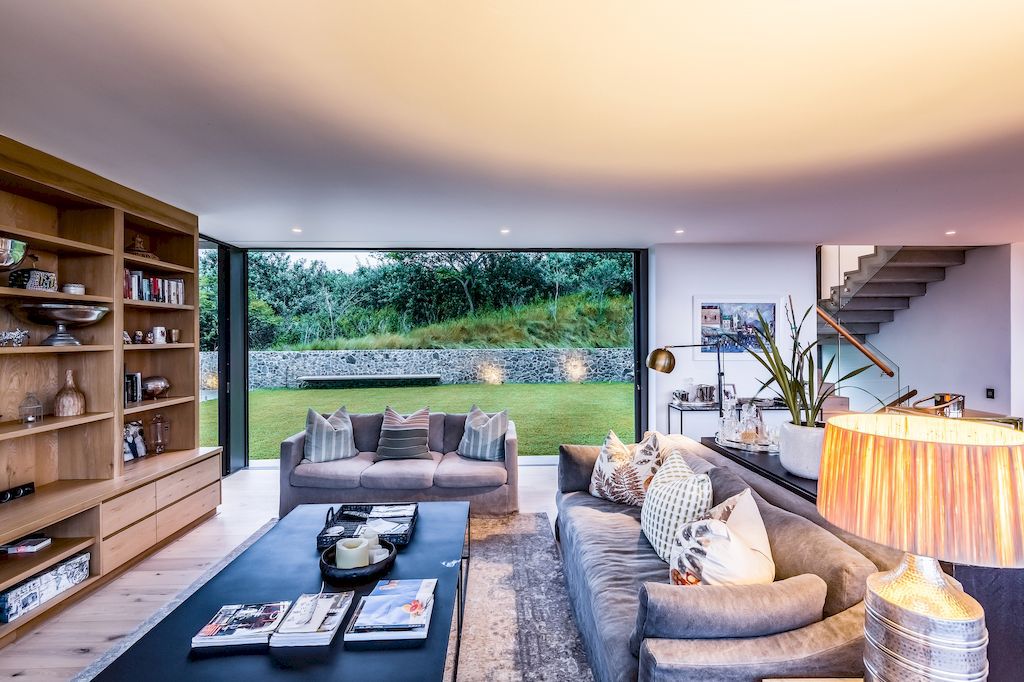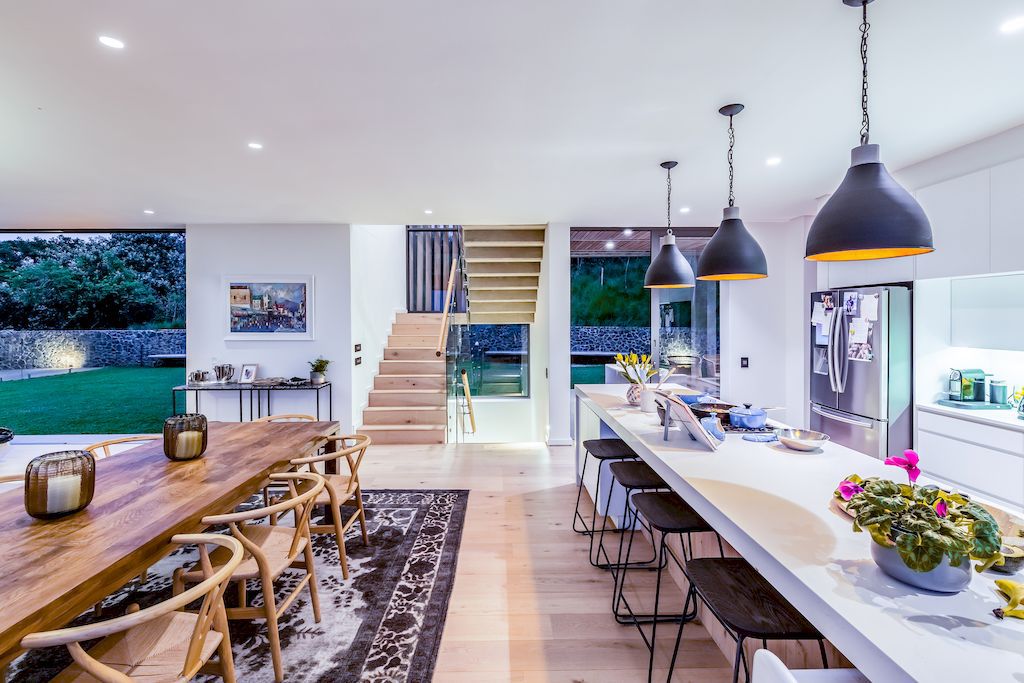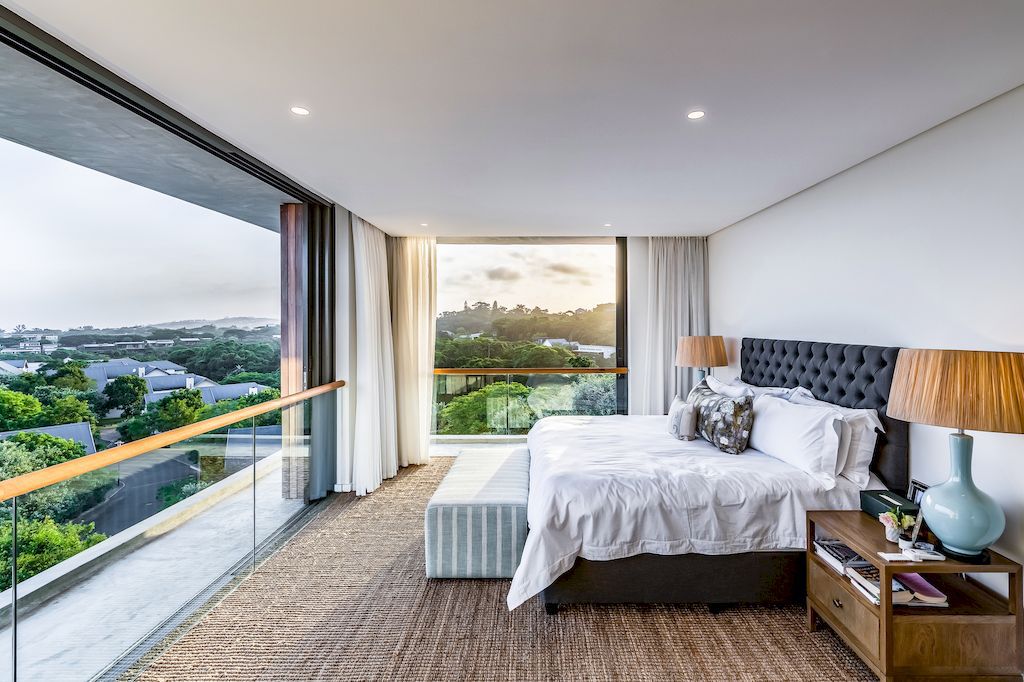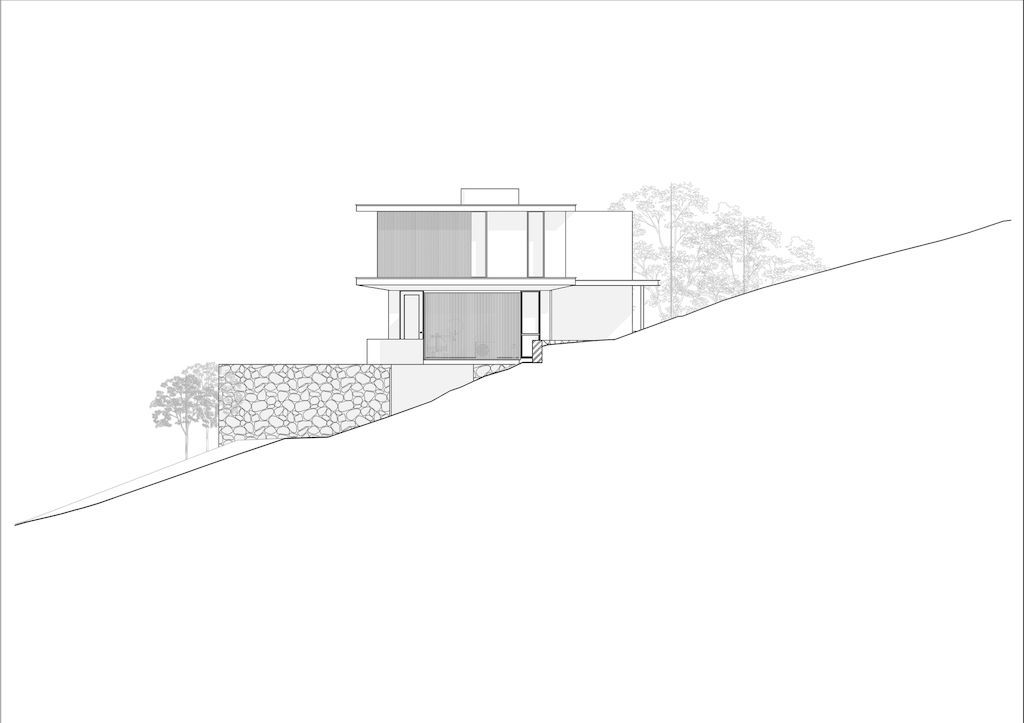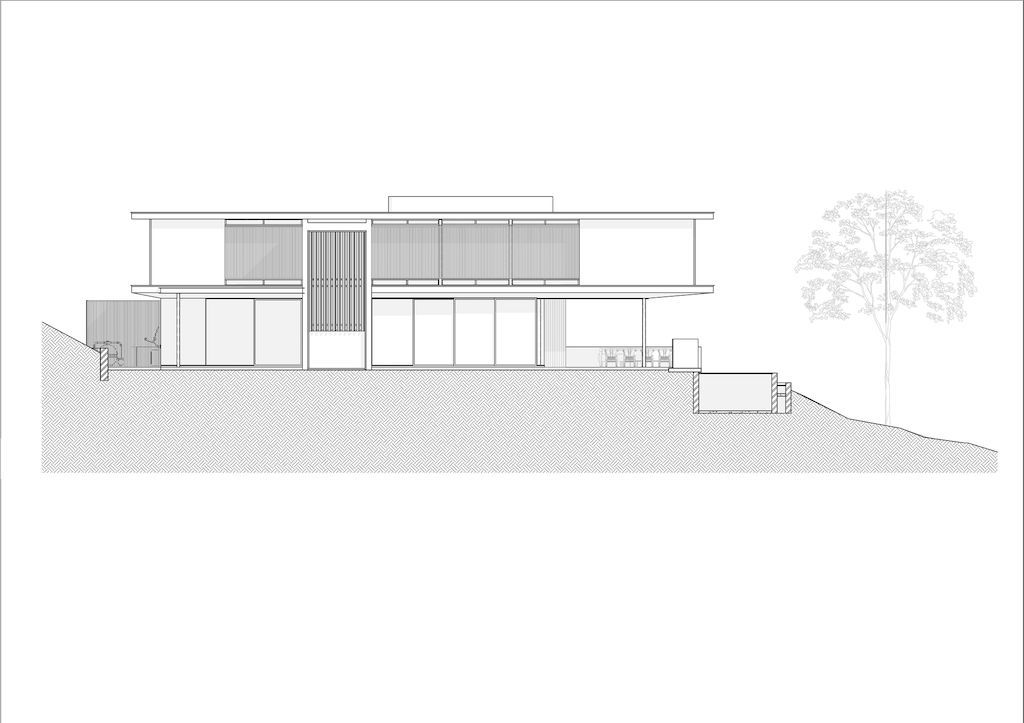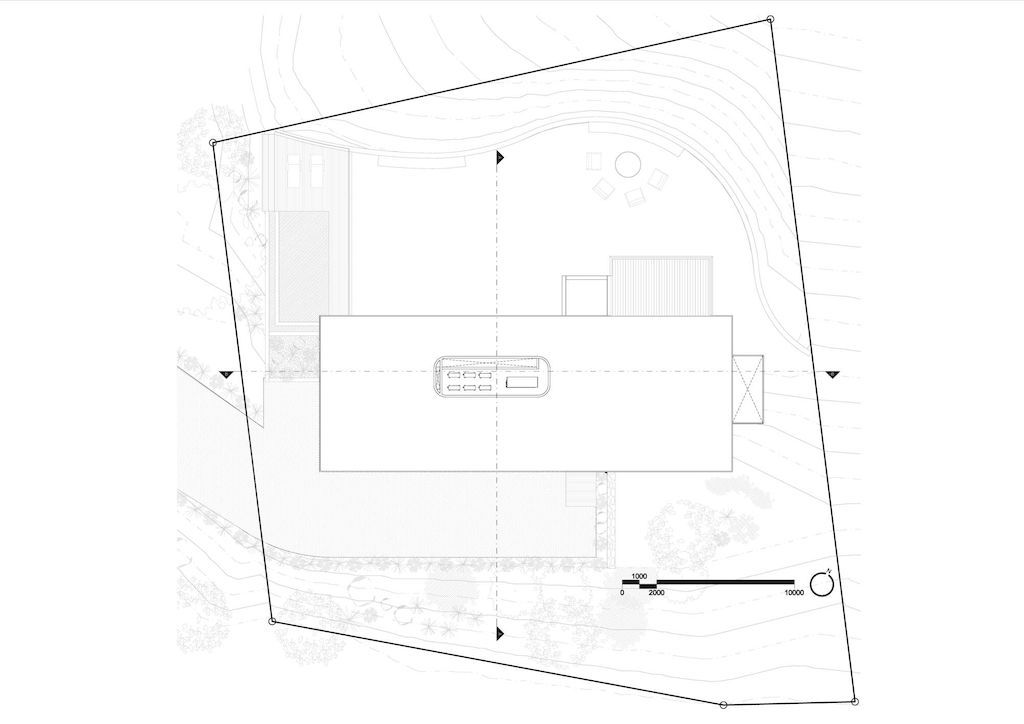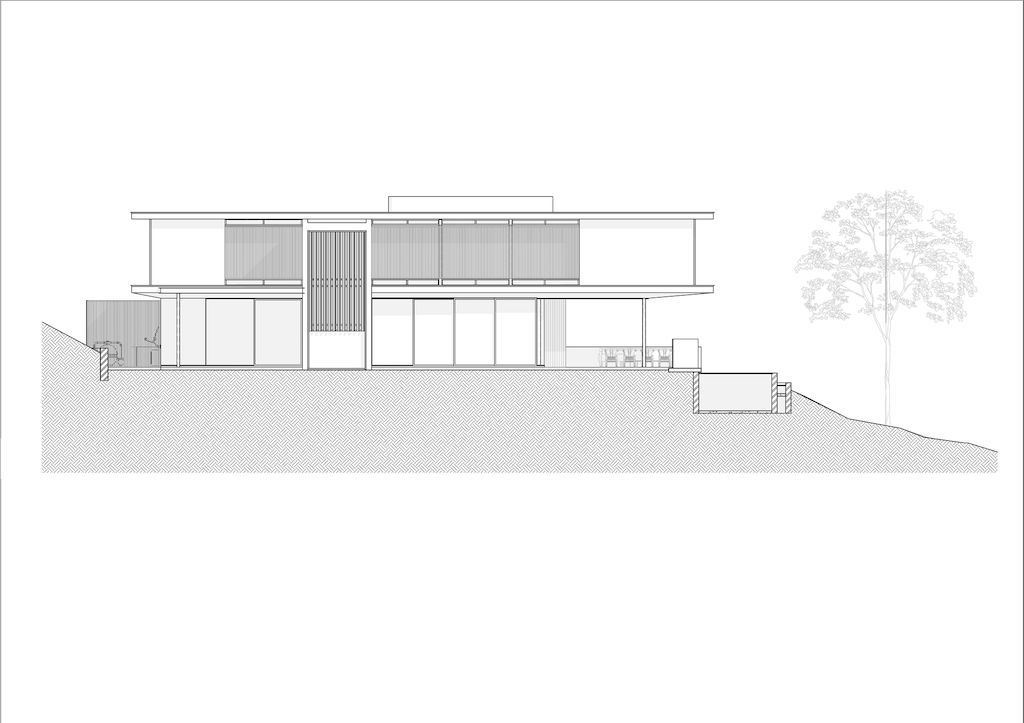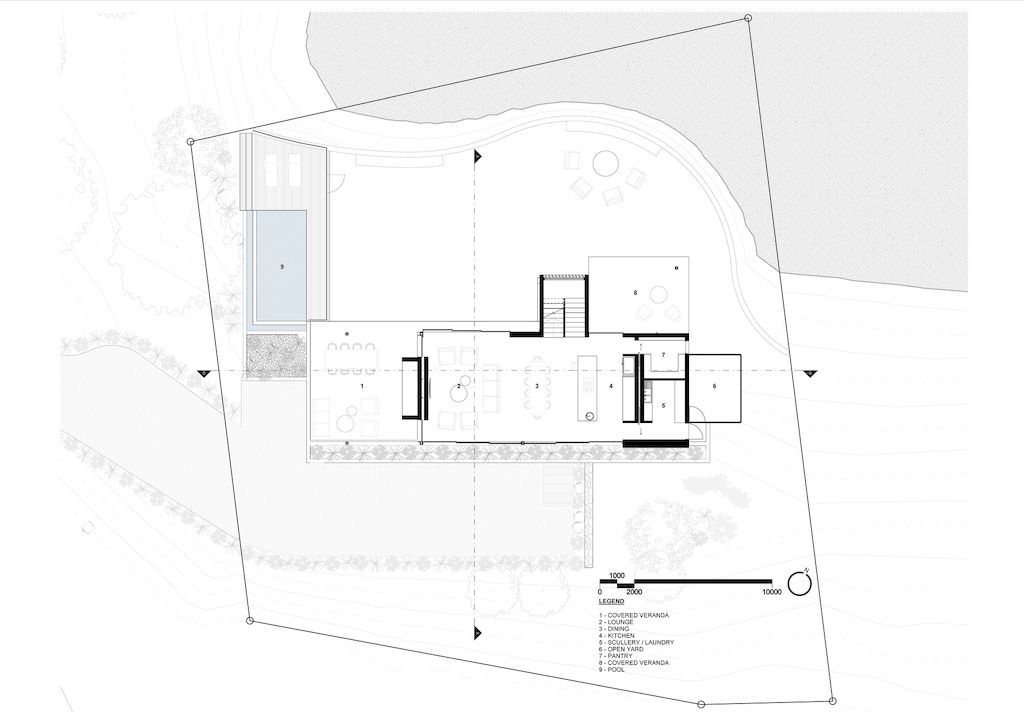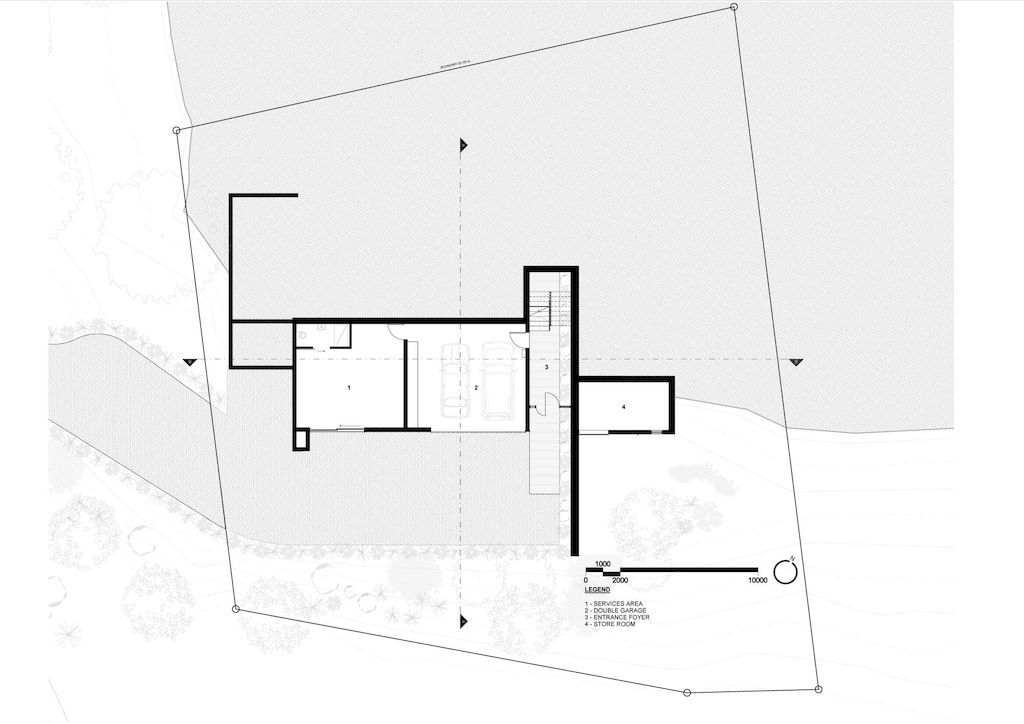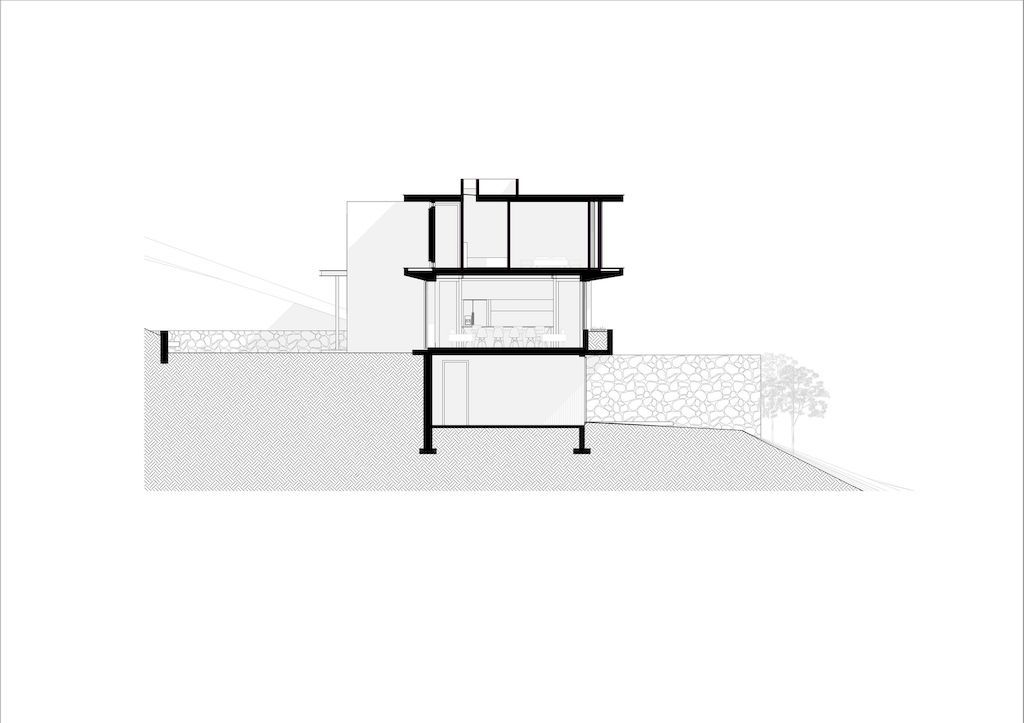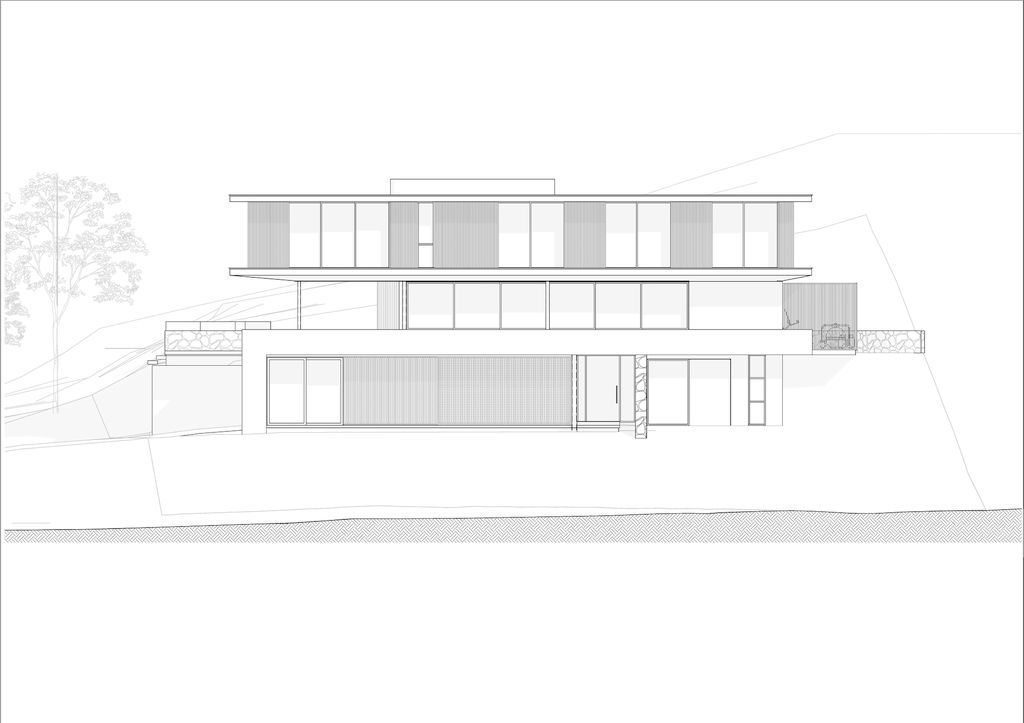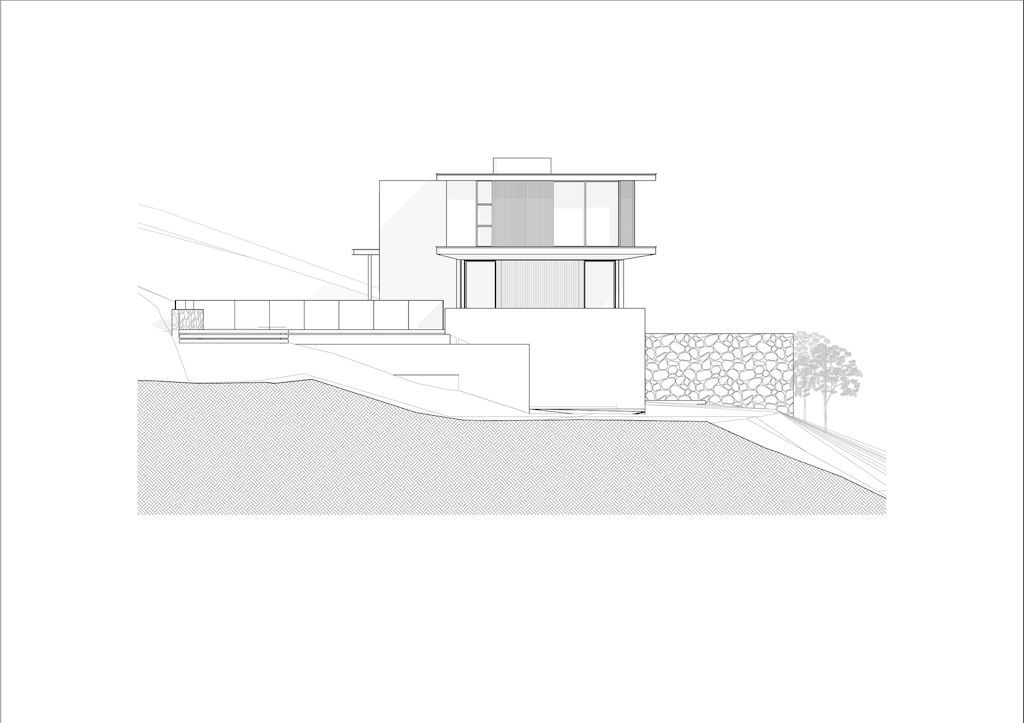 The The Tree House Gallery:
Text by the Architects: Floating over the trees in one of Durban's exclusive housing estates 'The Tree House' is set amongst one of the North Coast's precious few remaining indigenous coastal forests.
Photo credit: Peter Oravecz| Source: Bloc Architects
For more information about this project; please contact the Architecture firm :
– Add: 10 Rydall Vale Cres, La Lucia, Umhlanga, 4051, South Africa
– Tel: +27 31 566 3320
– Email: [email protected]
More Projects in South Africa here:
---