Date of Publishing:
Architecture Design of Sarang Nest House
Description About The Project
Sarang Nest House designed by Realrich Architecture Workshop is an impressive and prominennt project. The storeys stacked in angles with protruded spaces enclosed by perforated wall to buffer the heat, either with traditional red bricks or metal screen that gives industrial look in contrast. This house has four storeys. 250sqm of the ground floor is for the parking area and service quarter where the floor area is partially occupied. One-third of the area is filled with soil to provide setback for the building and serves as a garden for the area on the first floor. In addition to this, living dining in 80sqm open plan space and guest area on the first floor are spoiled by a garden and the roof deck which turns into outdoor space.
Going up to the second floor, the space dedicated mainly to a 40 sqm master bedroom, 21 sqm bedrooms, and a playroom. The perimeter mostly enclosed by a combination of solid walls and perforated metal screens to keep it private. Yet the most enclosed area like a bathroom washed by light through skylights.
Besides, the third floor is the top floor. Dominated by open space, 48sqm of a barbeque area, and an enclosed meditation room sit-like pavilion where a 20sqm laundry area is separated by the main stairs. Also, within the dense residential area, Sarang finds its way to creating a micro – environment by setting up the space in angles. These angles create distance between the house's outer wall and the neighbors'. Hence, allows air circulation to move freely around the house perimeter, yet it also maintains privacy between rooms.
The Architecture Design Project Information: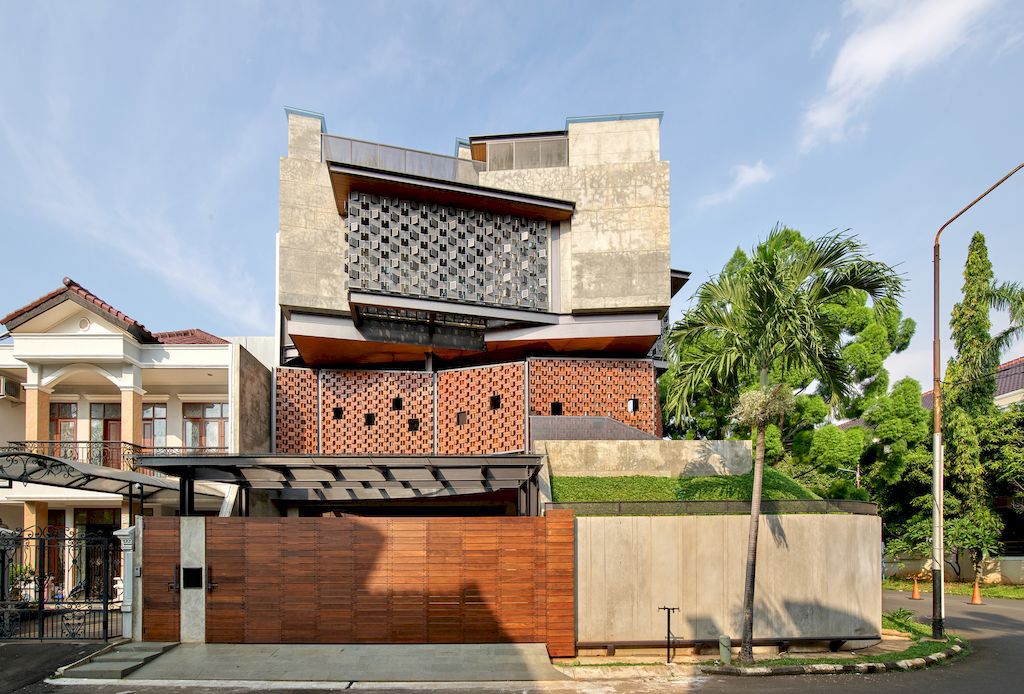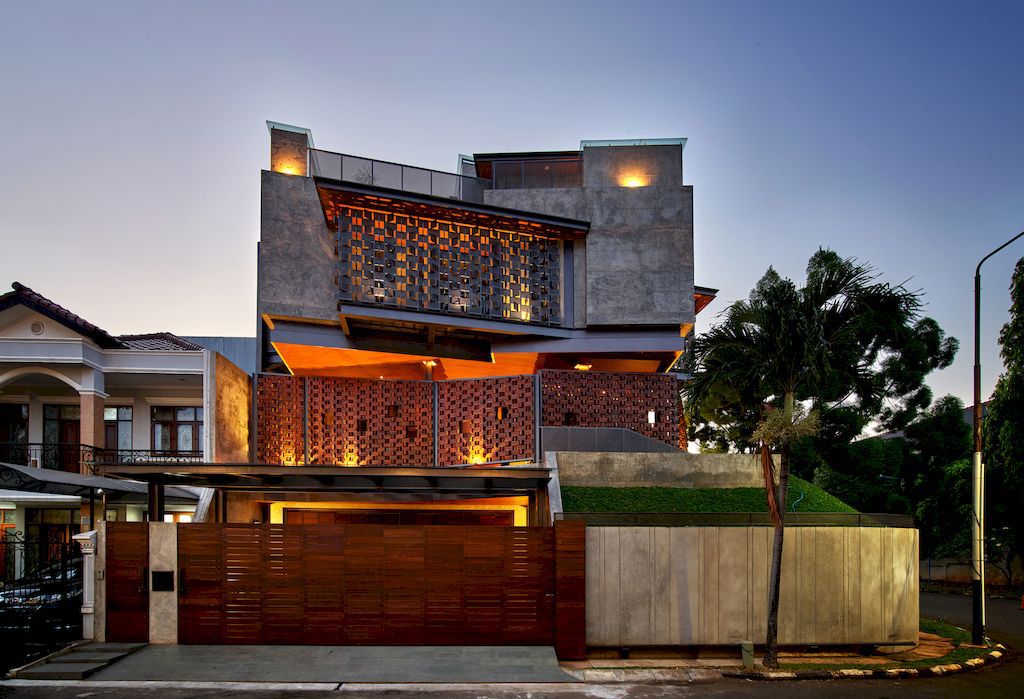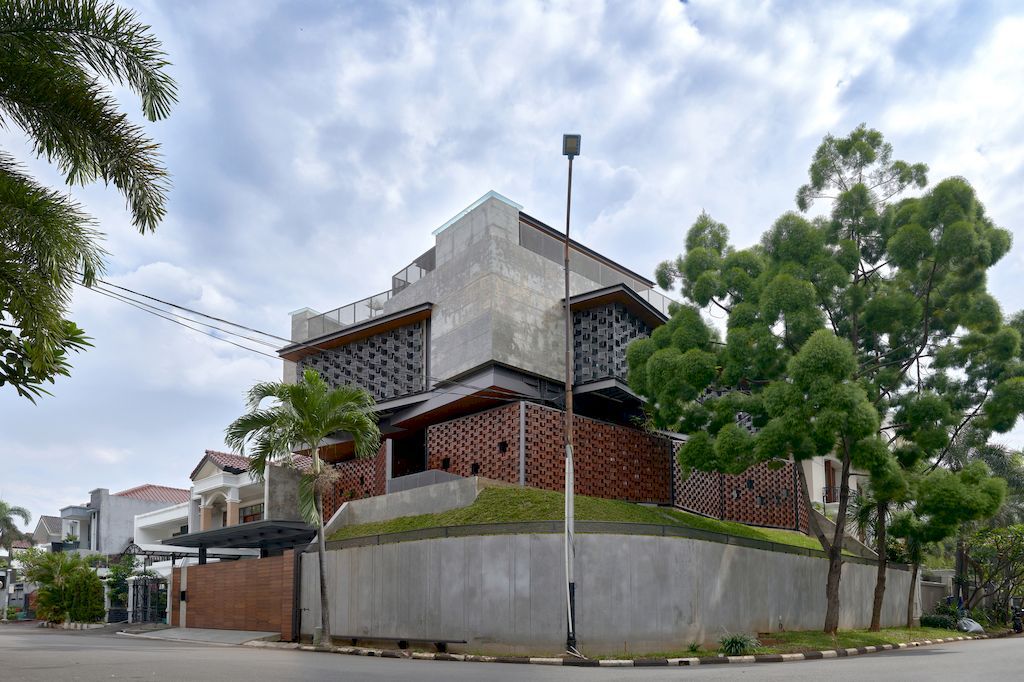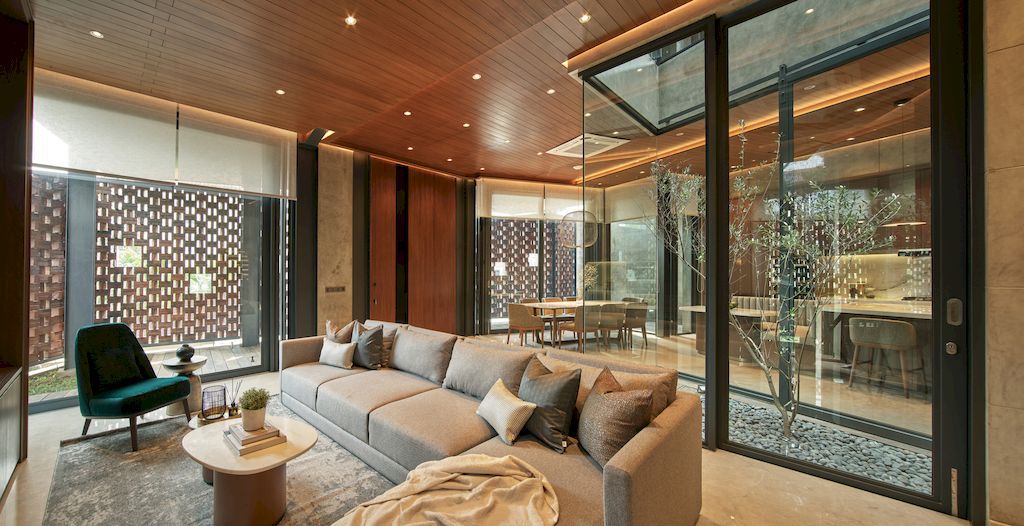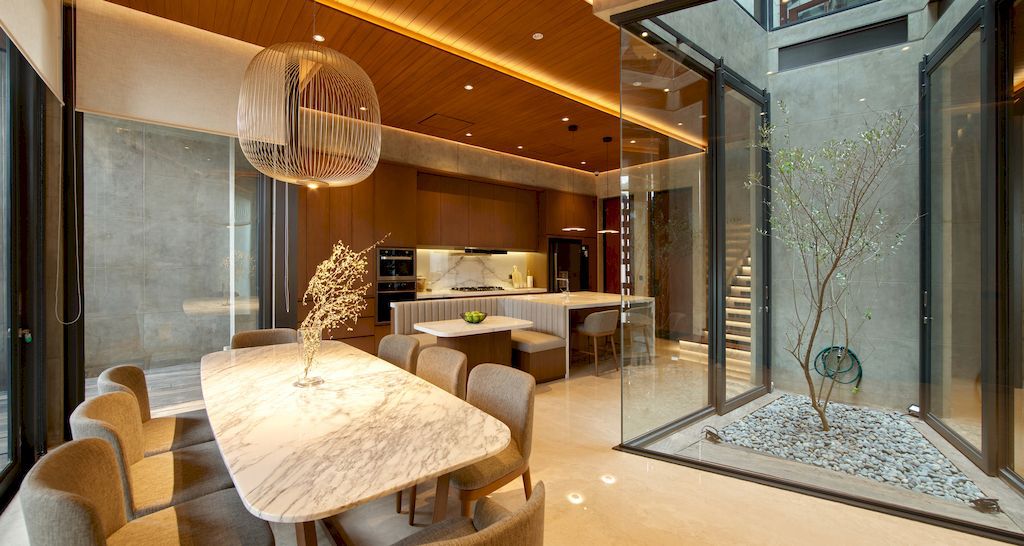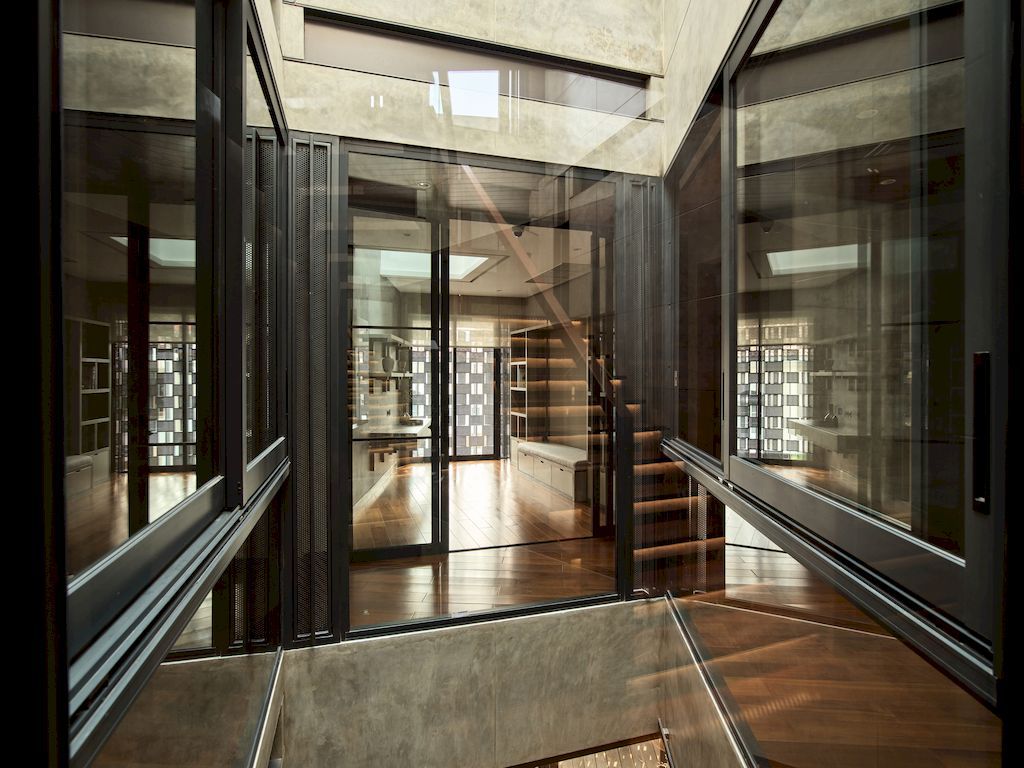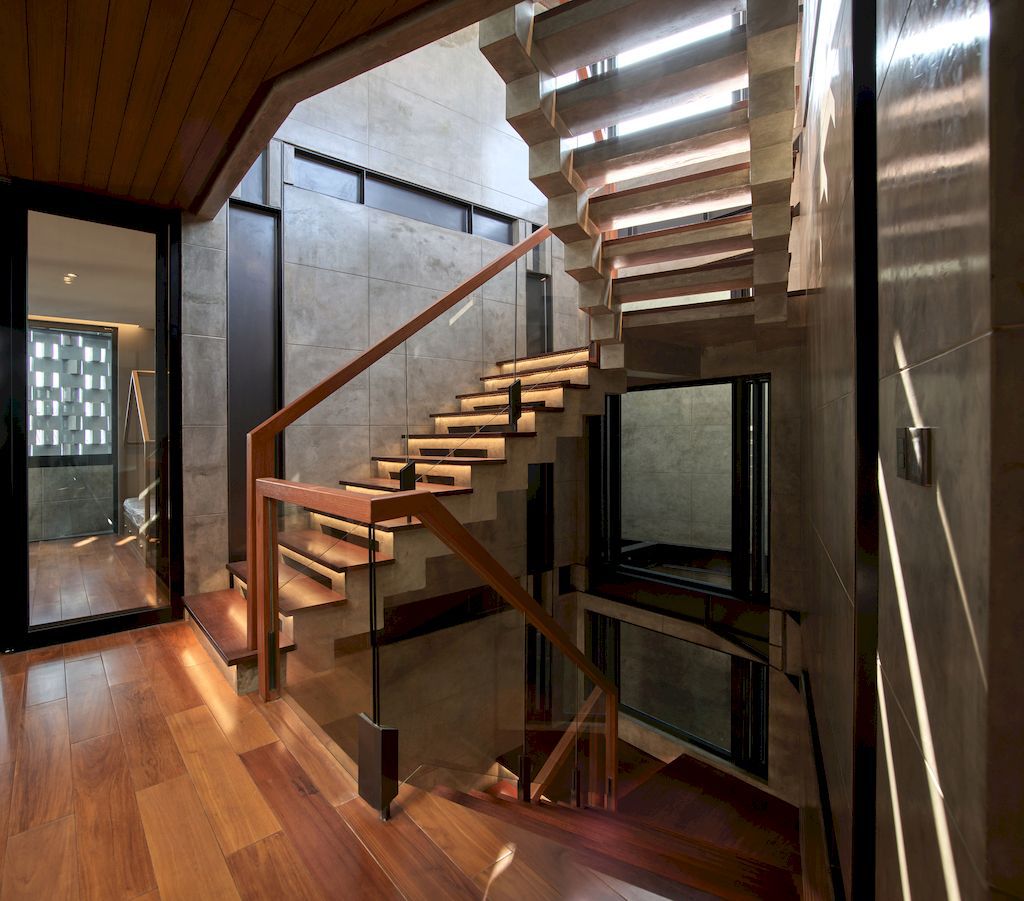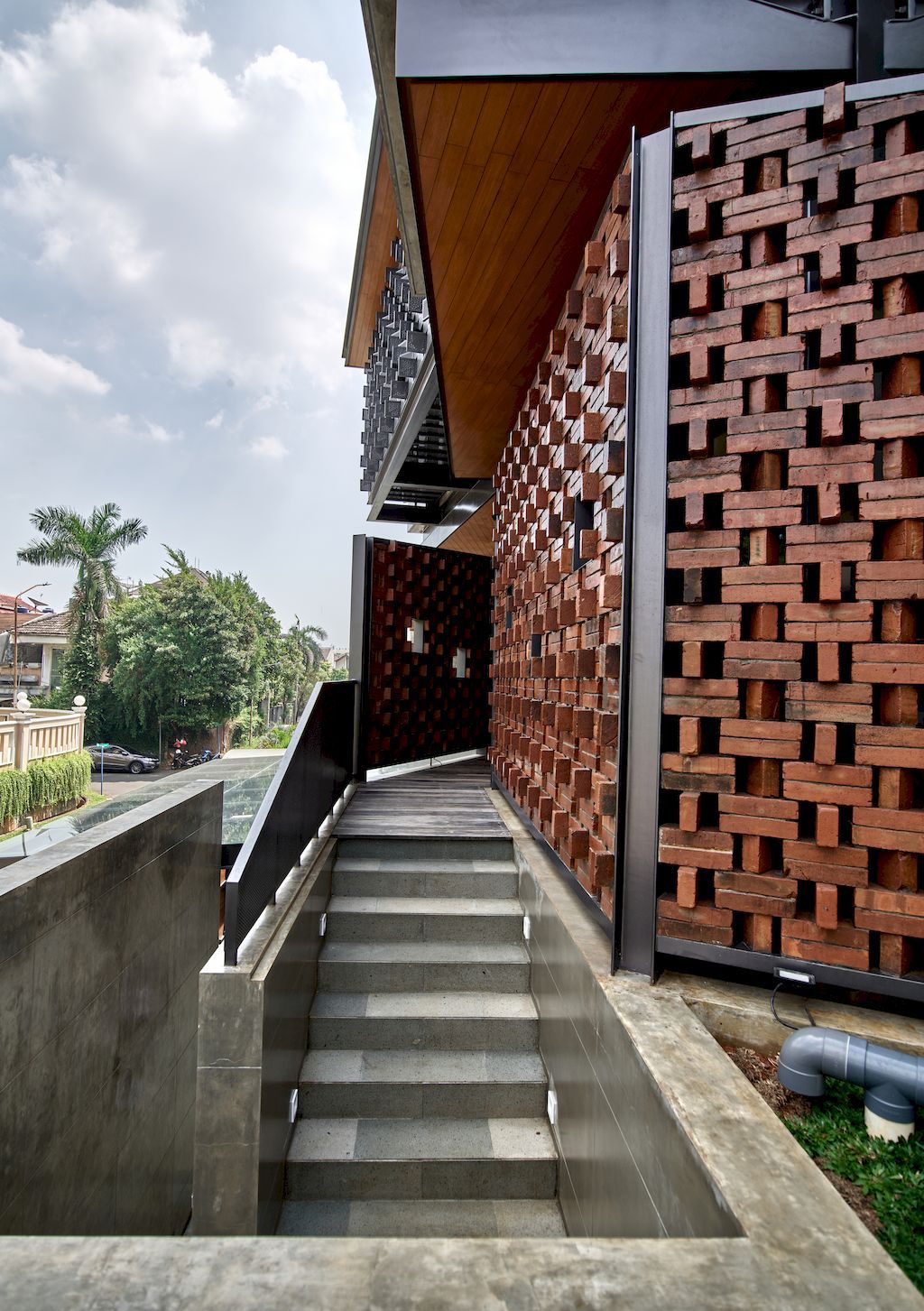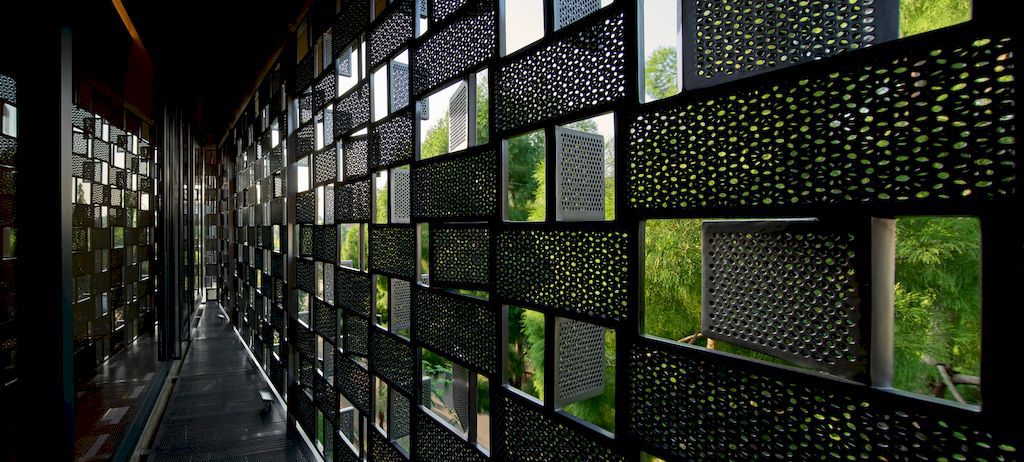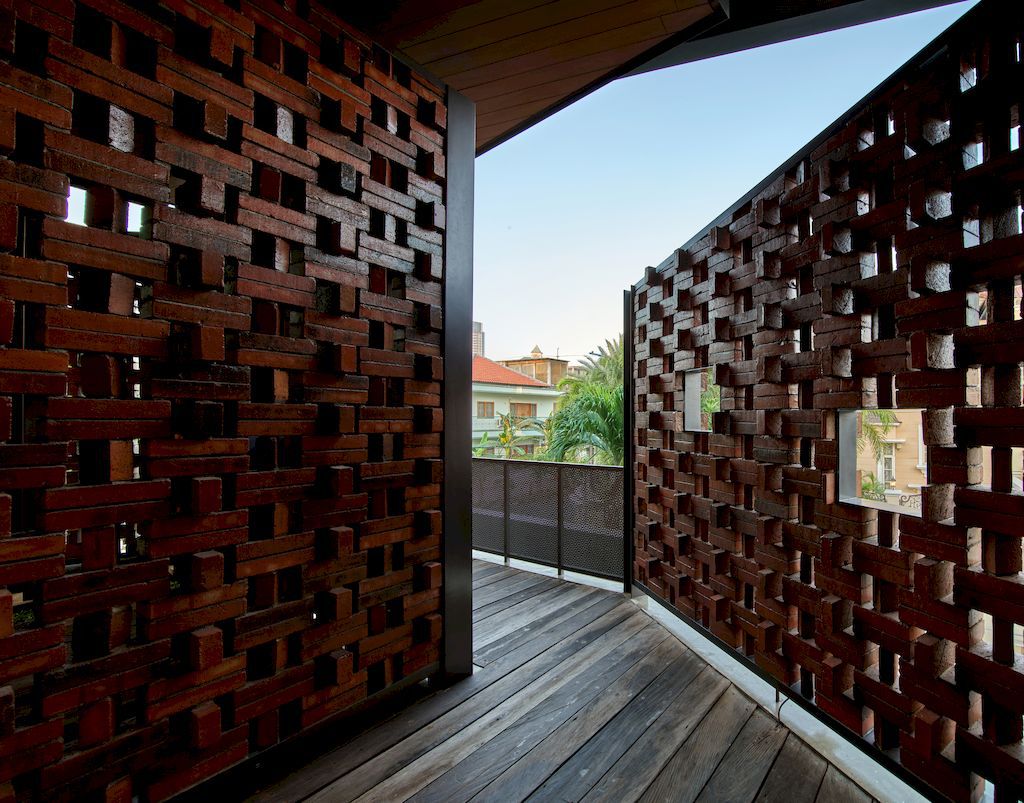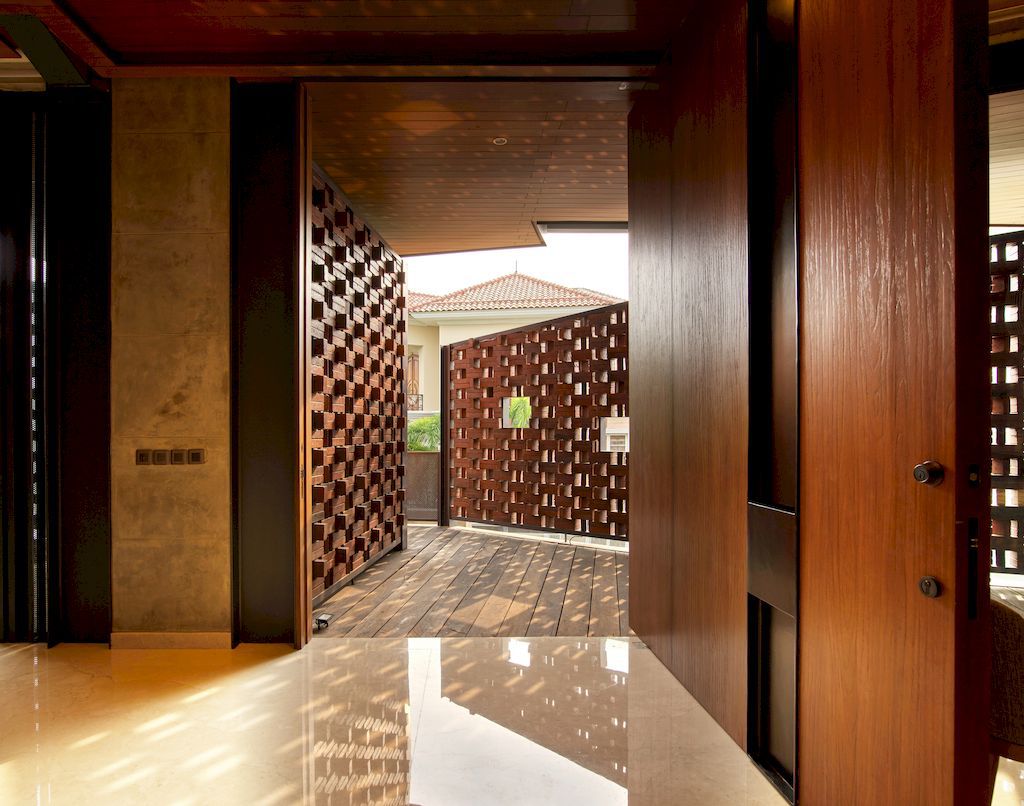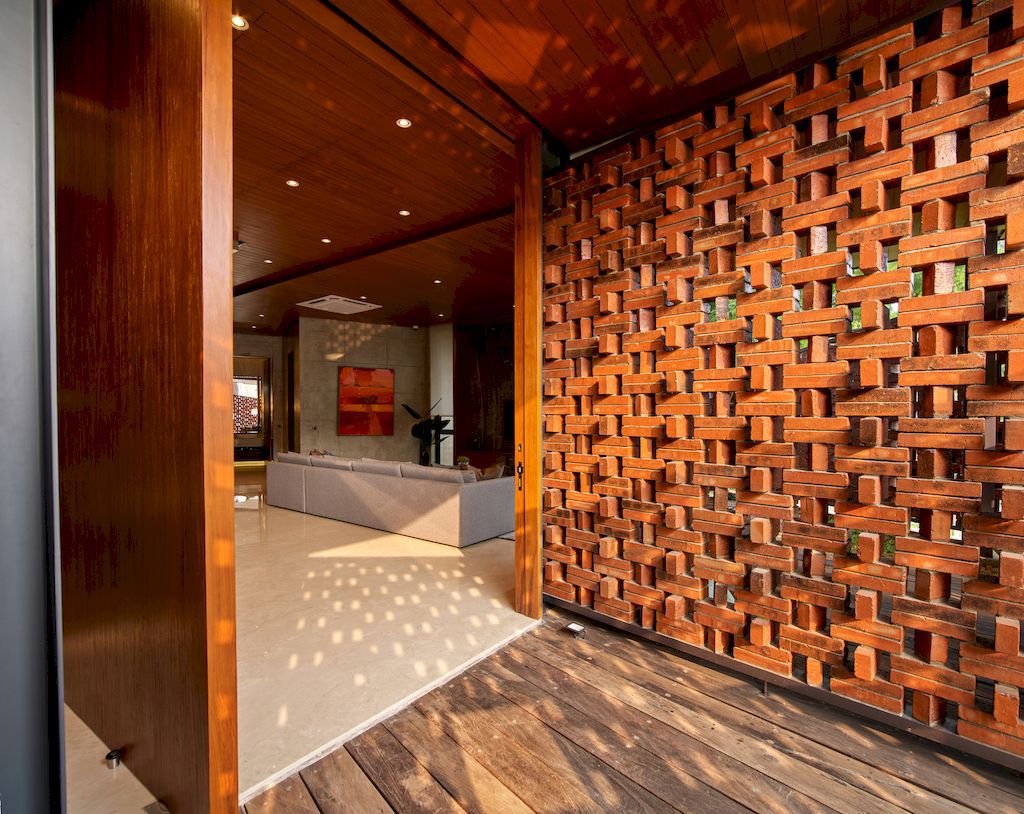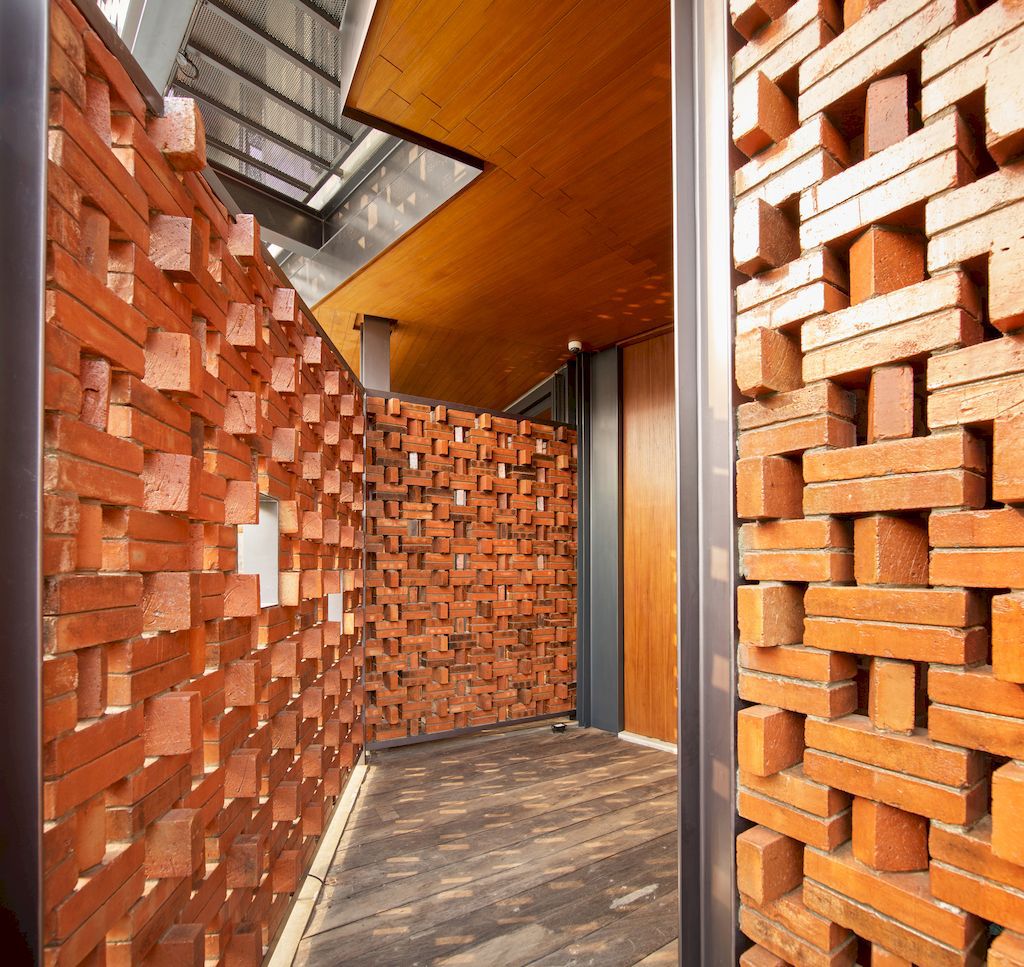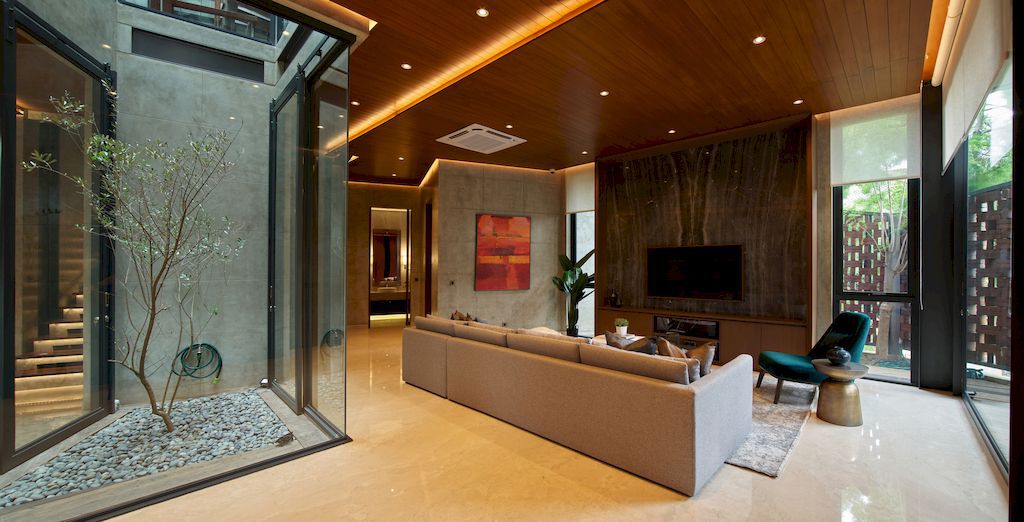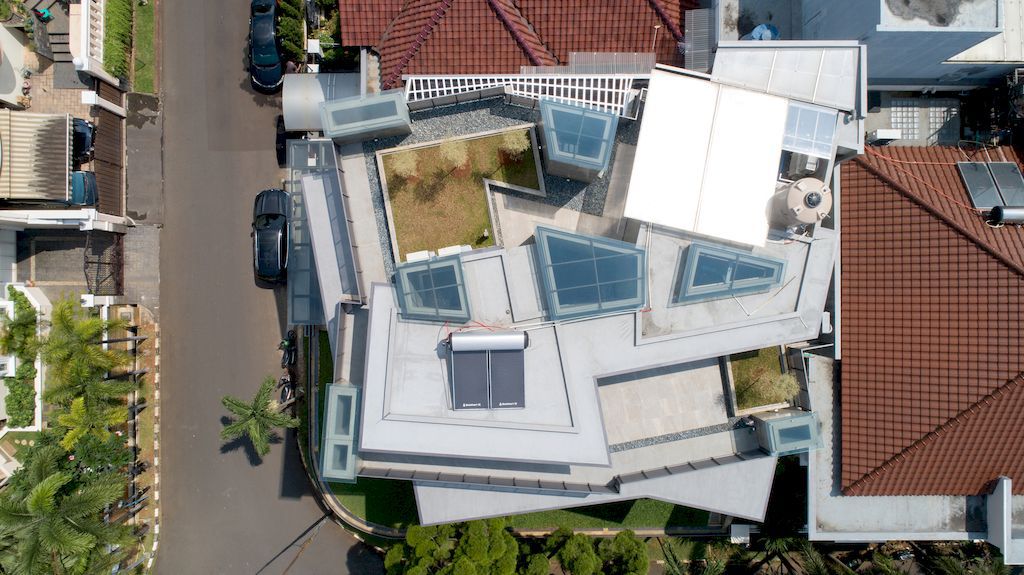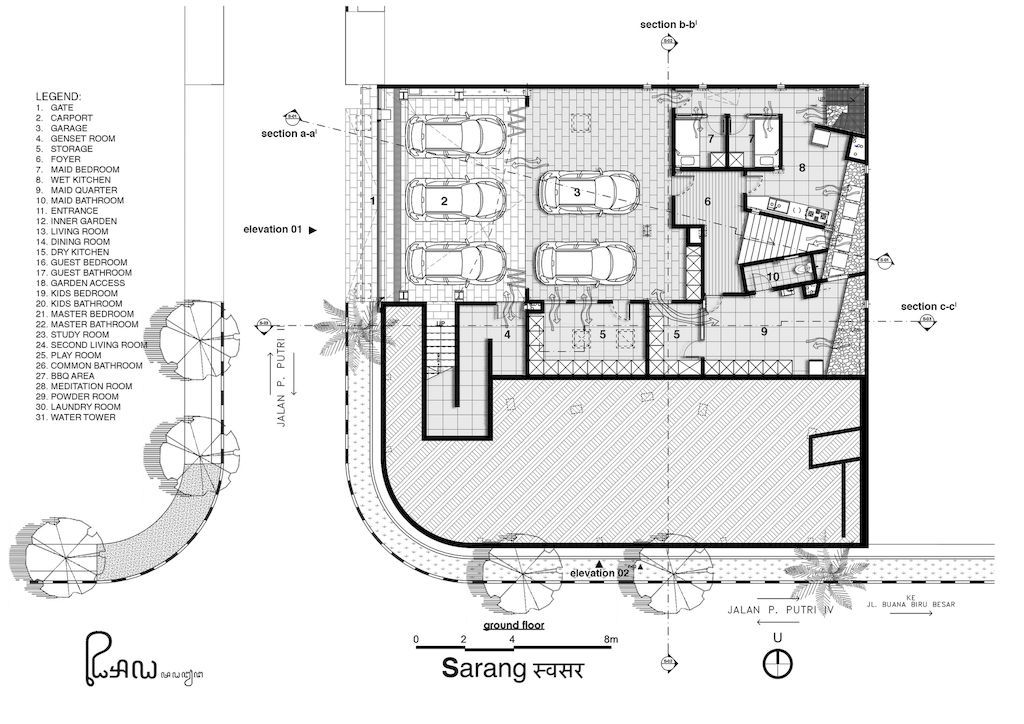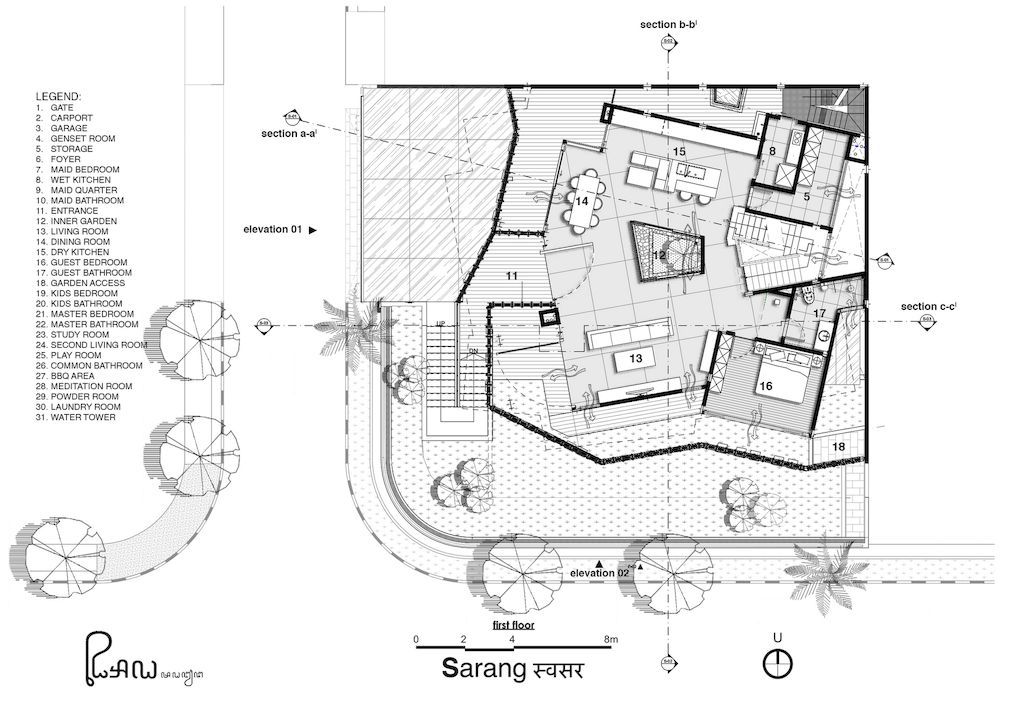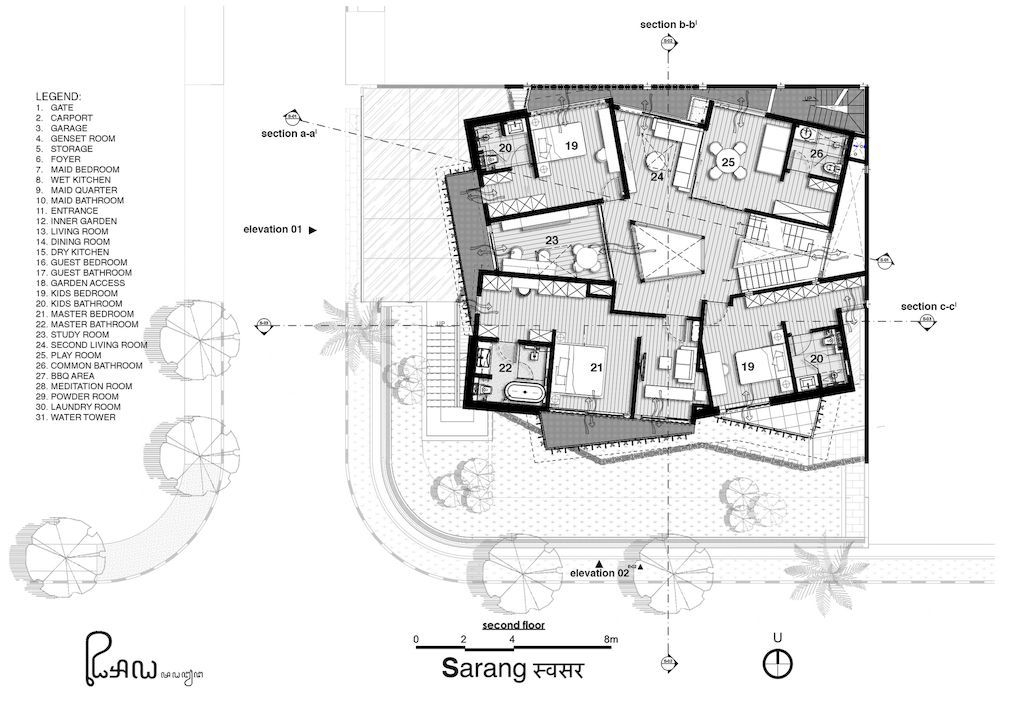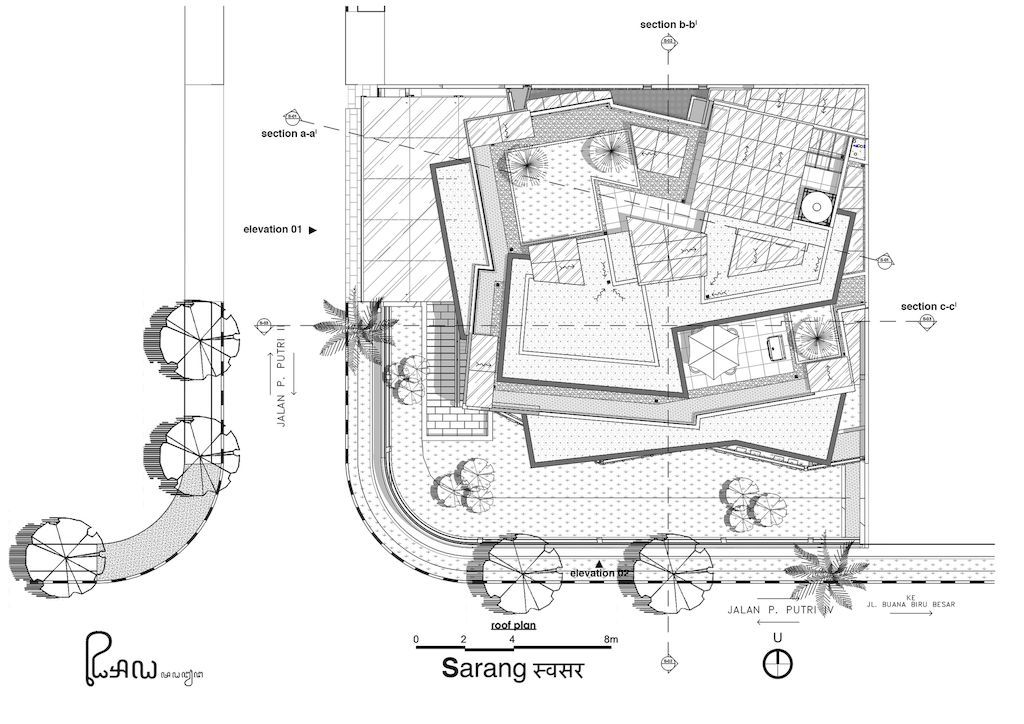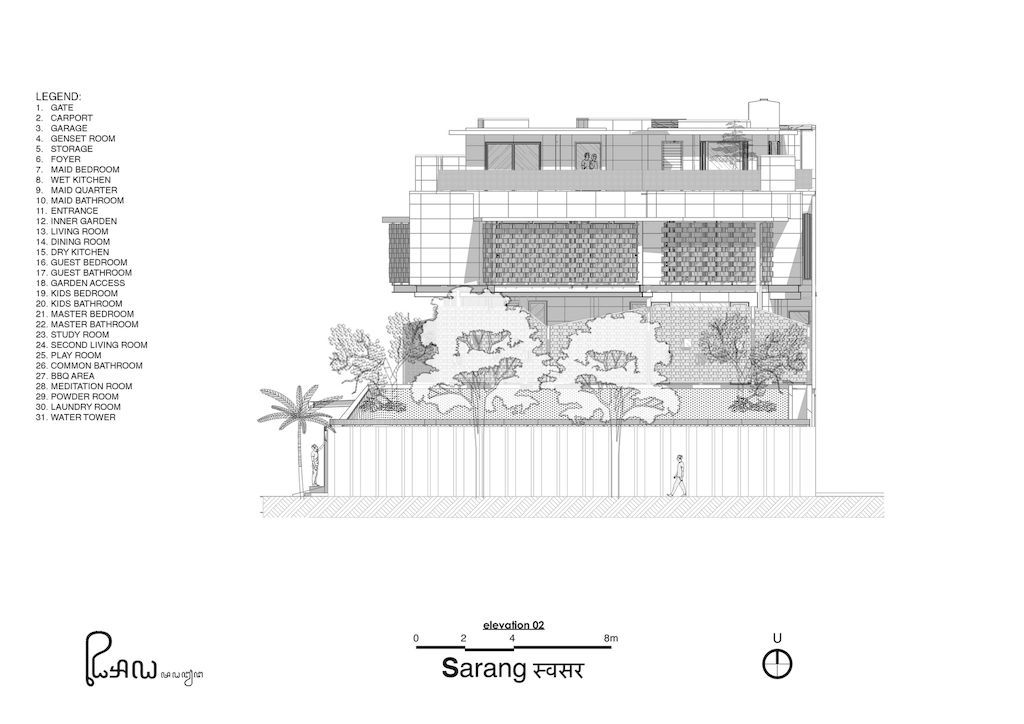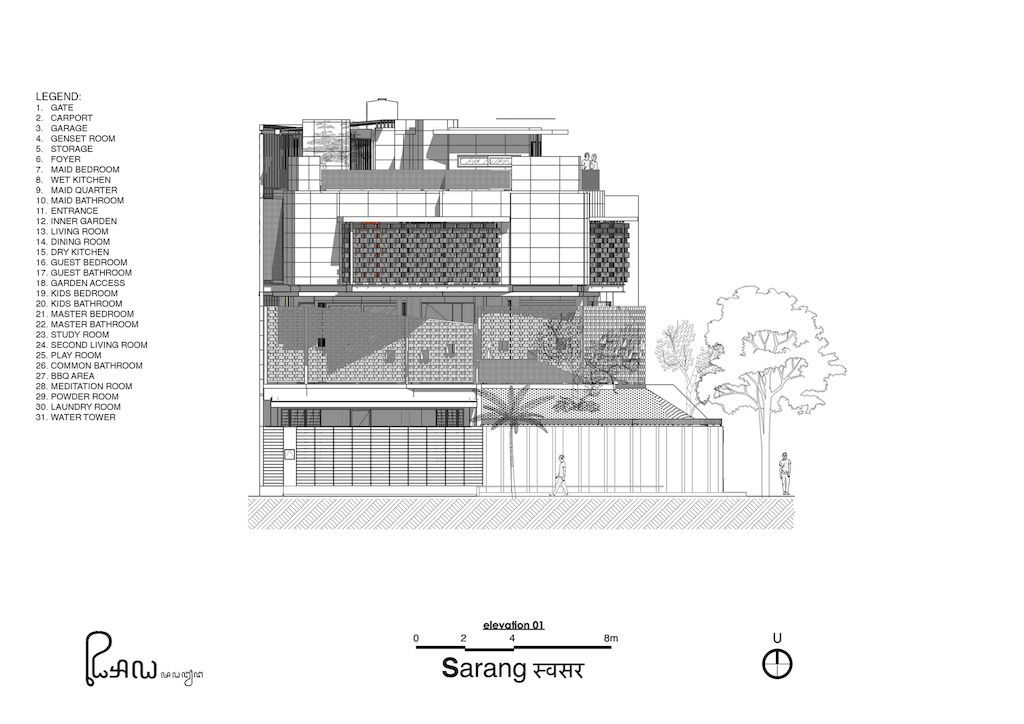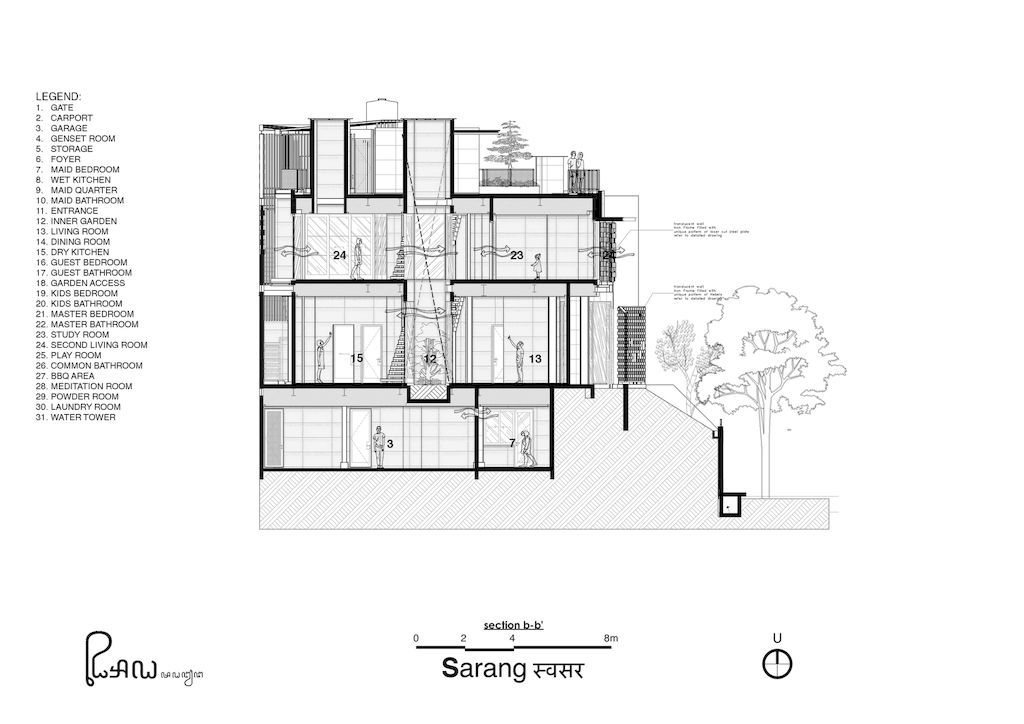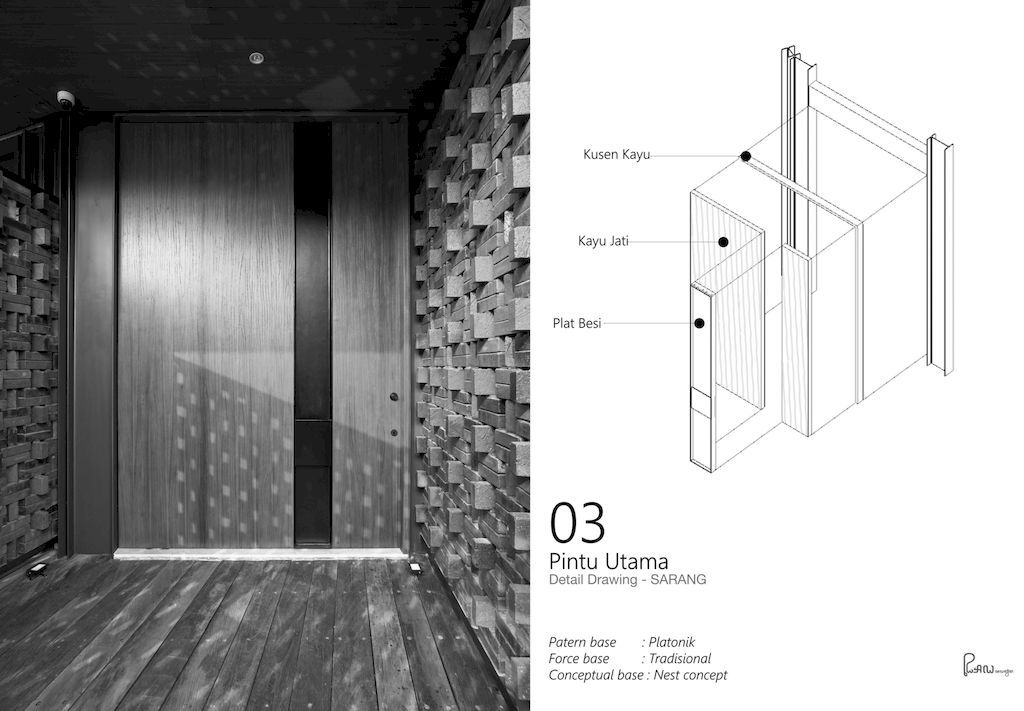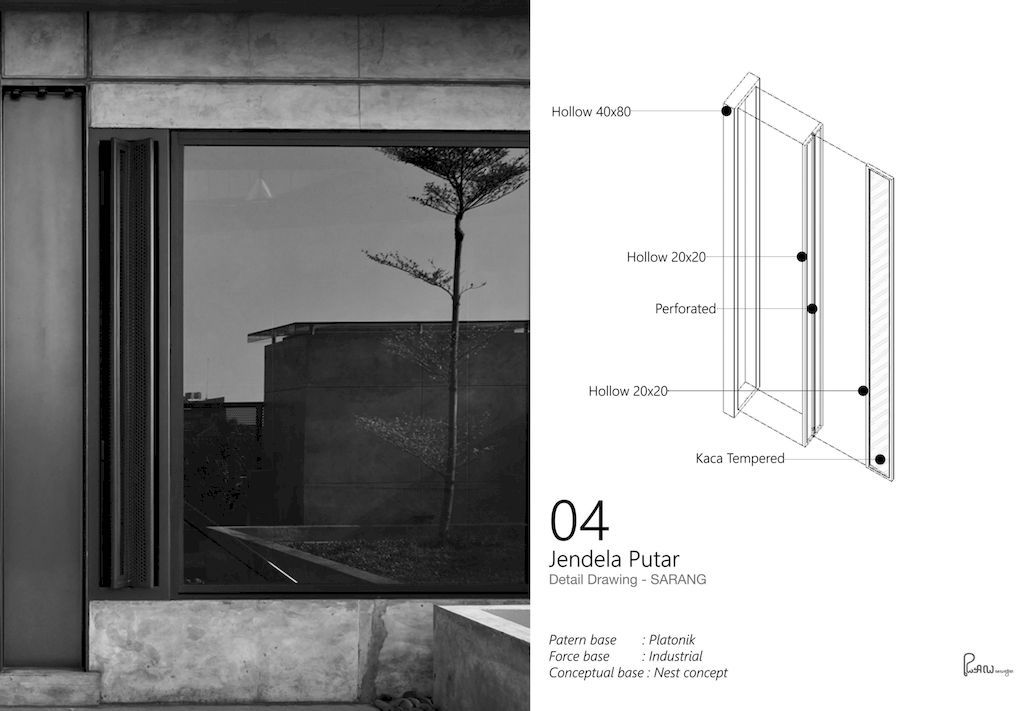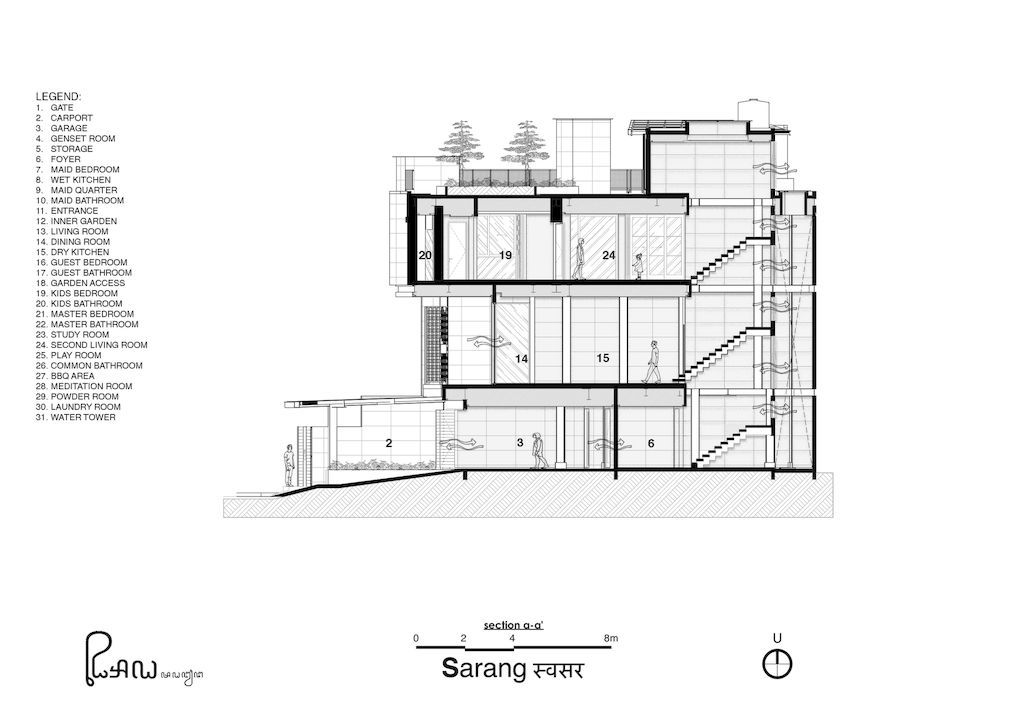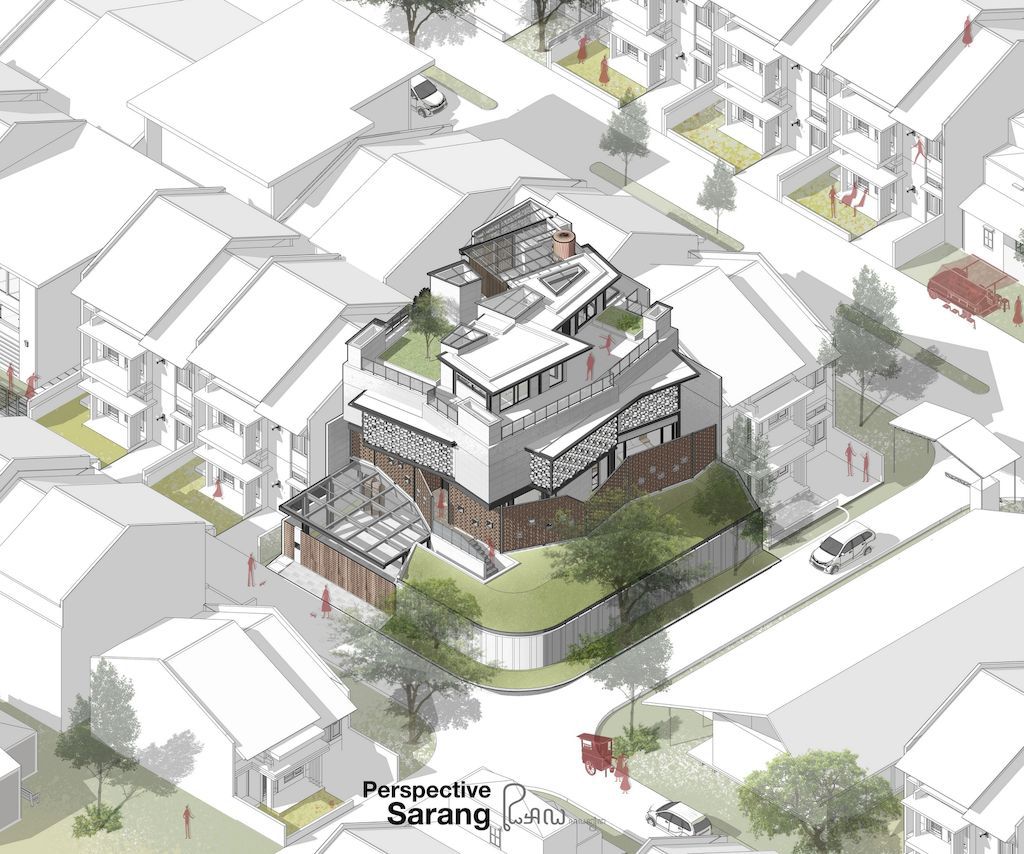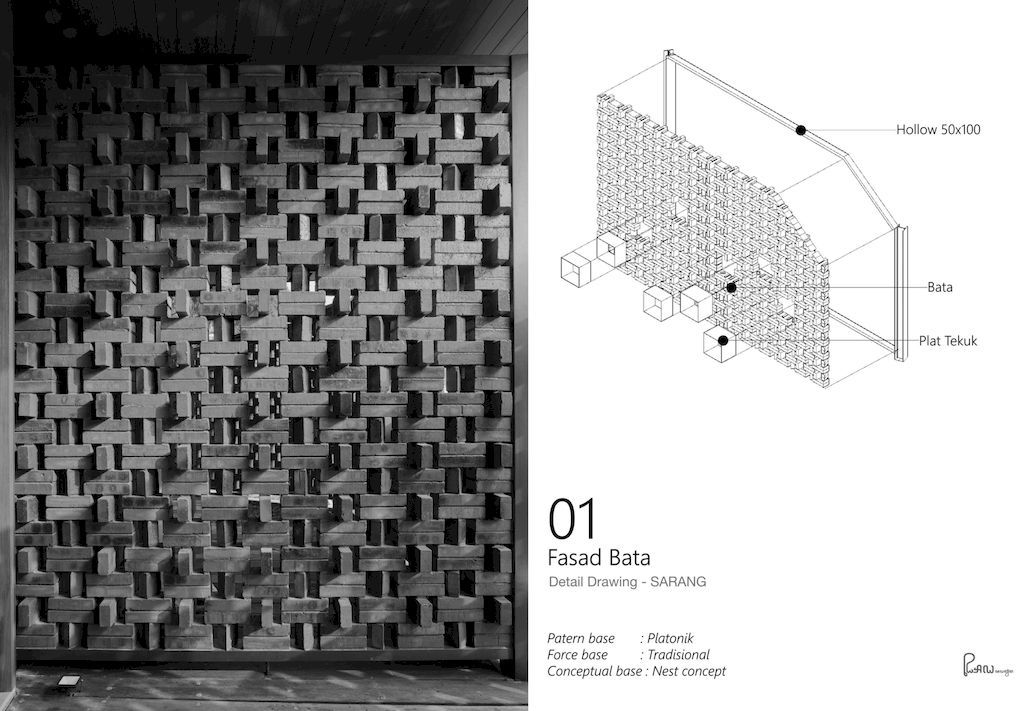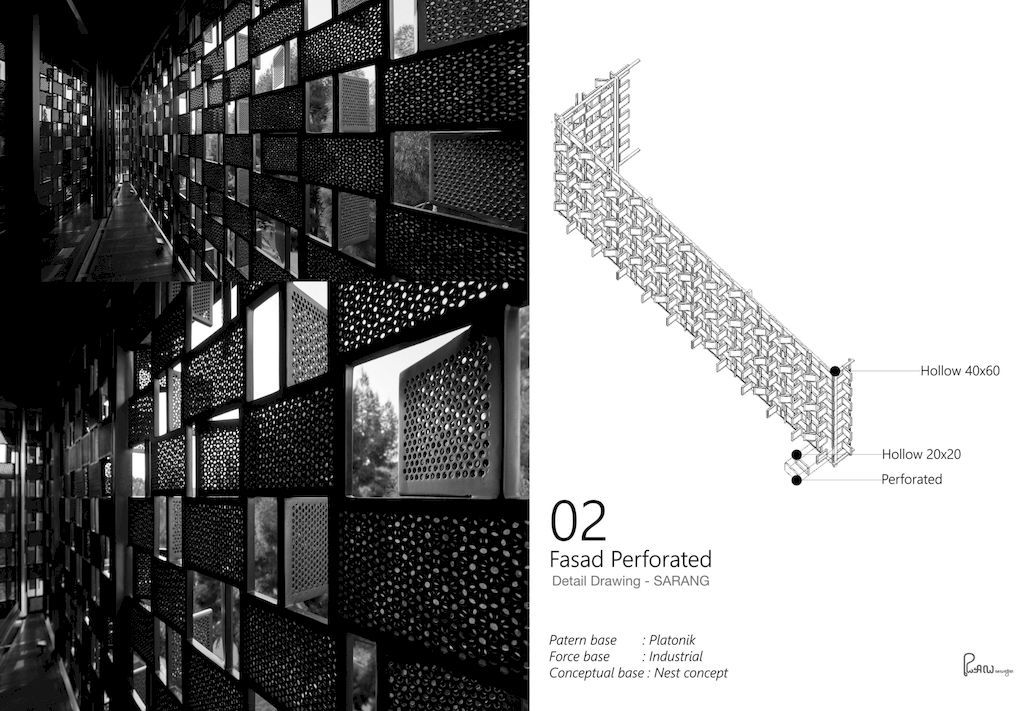 The Sarang Nest House Gallery: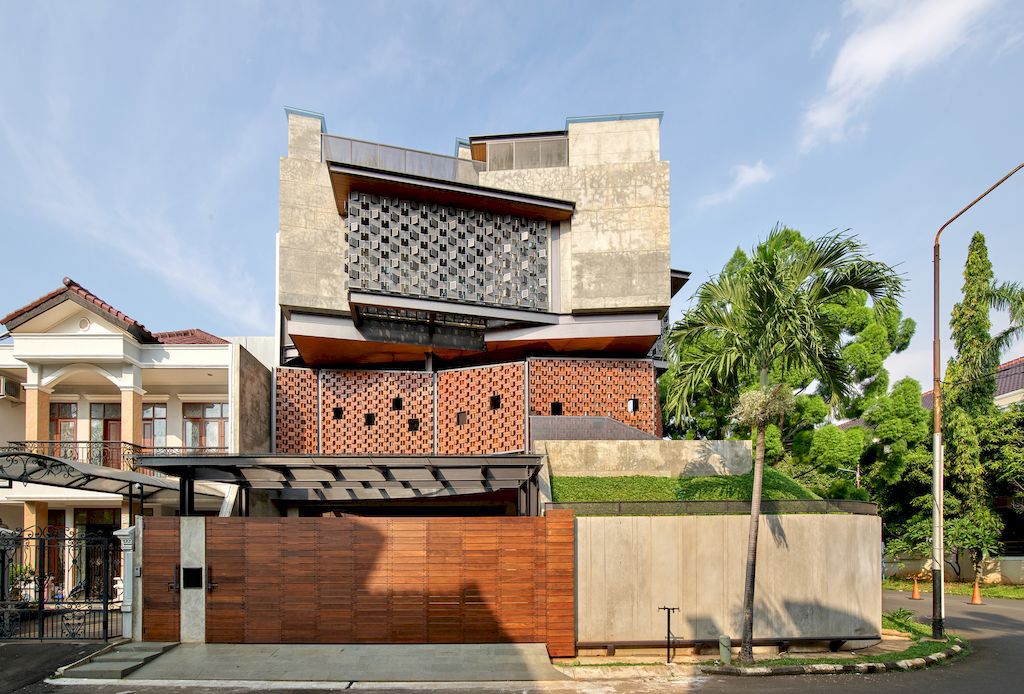 Text by the Architects: Located in a residential area, Taman Buana Permata house complex, Sarang Nest House design redefines house stereotypes and grew organically from the base to becoming, as a reaction to its environmental constraints. Sitting at the hook of the street, the building is facing West and South.
Photo credit: Eric Dinardi | Source: Realrich Architecture Workshop
For more information about this project; please contact the Architecture firm :
– Add: H4 | A, Jl. Aries Utama, RT.13/RW.3, Meruya Utara, Kec. Kembangan, jakarta, Daerah Khusus Ibukota Jakarta 11620, Indonesia
– Tel: +62 816-1644-022
– Email: [email protected]
More Projects in Indonesia here:
---